The Advantages of using Bitcoin over PayPal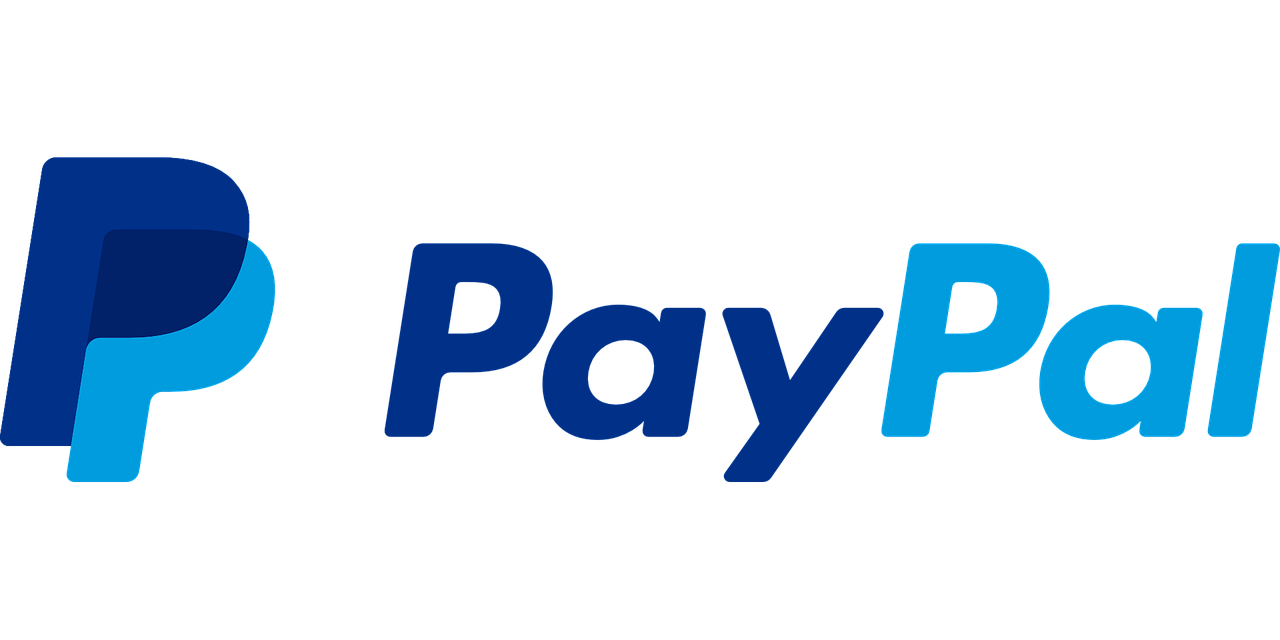 PayPal is the world's leading online payment system. It provides freelancers and online merchants with the opportunity to accept and make payments in various currencies and to conduct international money transfers. It allows you to conduct your credit card and bank account to your PayPal account to facilitate payments and has been a revolutionary service for people making and accepting payments online. Having said that, there are several advantages of bitcoin over Paypal, which you will be introduced to in this post.
Disadvantages of using Paypal
Everything has its pros and cons and so does PayPal. Here are some of the disadvantages that come with using PayPal.
If you are using a credit card, you will incur some high charges when sending money through PayPal.
Those with business accounts are also charged on PayPal and these charges are made per transaction. This can be costly for people doing many transactions.
The other disadvantage of PayPal is that your account can be frozen without your knowledge.
There are also cases where PayPal puts a holds on user's funds and it can take some time before they lift the hold.
Advantages of bitcoin over Paypal
Firstly, bitcoin transactions incur lower fees. PayPal charges are as high as 3%+ for transactions between people while the bitcoin to localbitcoins.com exchanges charge trading fees in the less than 1% range.
Secondly, to receive bitcoin payments all you require is a bitcoin wallet. That means you do not require a bank account or any sort of KYC/AML verification, which often causes trouble for African financial services users.
Thirdly, no one can prevent you from using bitcoin or can shut down your bitcoin wallet (provided you use an offline wallet).
As I suggested in the article "I got paid in bitcoin. Now what?", it makes sense to receive payments in bitcoin instead of PayPal or other online payment systems if the cost of converting your bitcoins into local currency in your market is cheaper than the 3%+ PayPal fees. If it is, then it makes perfect sense for you as an e-commerce platform owner, remote worker or freelance to start accepting bitcoin. If the cost of converting bitcoin into your local currency is higher, then it only makes sense if you want to hold bitcoin as an investment or want to use it for regular remittances into other countries.
Nigeria's Capital Markets Regulator to Create Framework for Cryptocurrency Regulation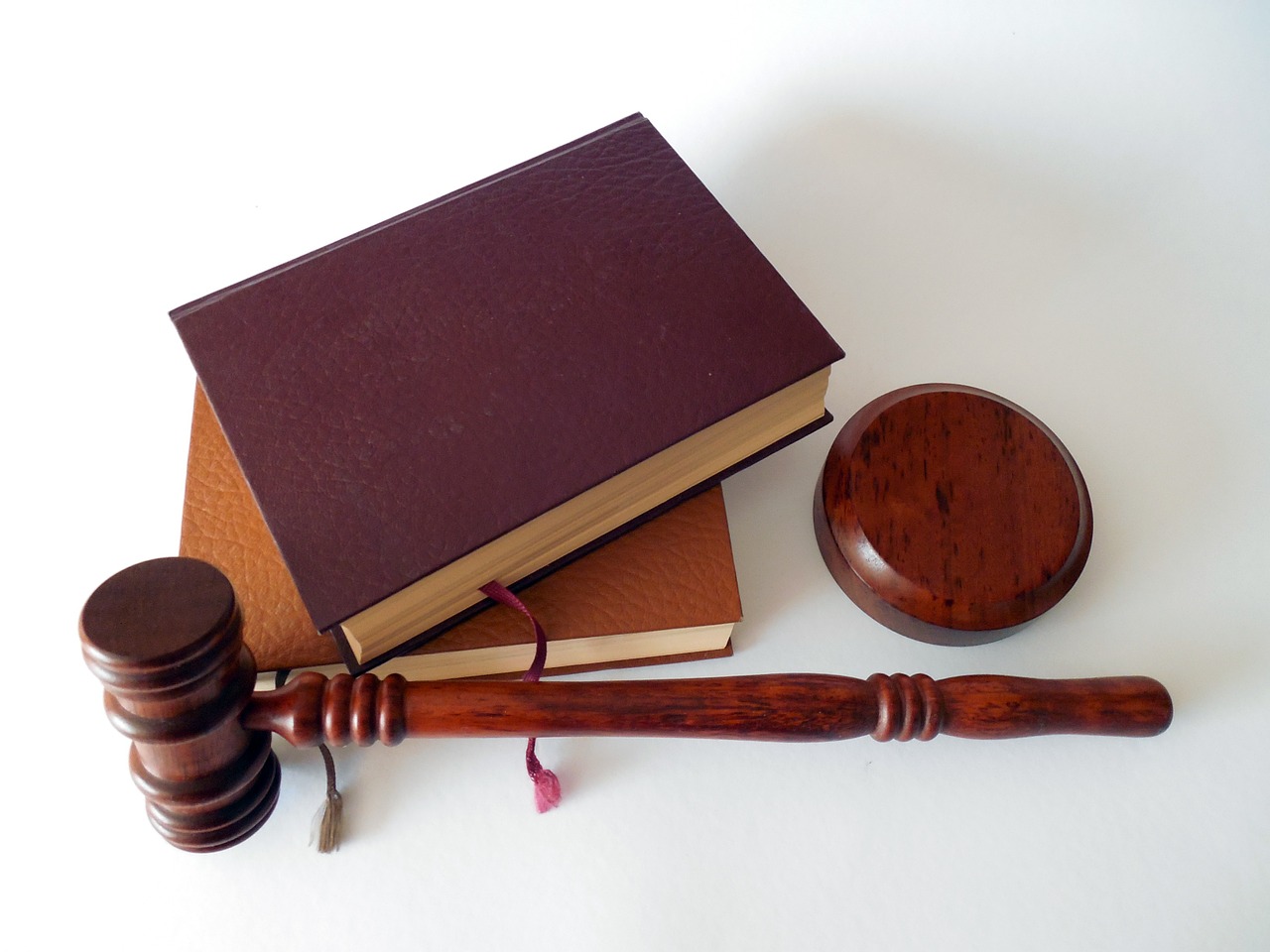 Nigeria's blockchain community and cryptocurrency exchanges could get a clear stance on the classification of cryptocurrencies from the country's Securities and Exchange Commission (SEC) before the end of the year.
A Framework for Cryptocurrency Regulation Is Coming
According to a report by Pulse, the regulatory institution is set to implement the roadmap for the fintech industry as it pertains to its capital markets. According to the roadmap, between the last quarter of this year and the first quarter of 2020, the SEC is expected to:
Decide on its preferred classification of cryptocurrencies (either as commodities, securities or currency).

Develop a framework for the regulation of Virtual Financial Assets (VFAs) and VFA Exchanges.

Issue guidelines and standards for whitepapers and ICOs.

Develop a framework for KYC and due diligence for cryptocurrencies, Virtual Financial Assets, tokens, and ICOs.

Define clear classification for tokens based on their unique properties. They could be payment tokens, asset tokens, utility tokens or others.  
The Acting Director-General of the SEC, Mary Uduk, revealed at a Capital Markets Committee briefing last month that the Working Group to drive the implementation of the roadmap would be chaired by Adeolu Bajomo, the Vice-President of the Fintech Association of Nigeria. 
Cryptocurrencies as Commodities or Securities But Not as Currency
One of the recommendations that stands out in the roadmap, which was prepared by a committee comprised of officials from the regulatory agencies, the private sector, and a member of the blockchain community, is for the SEC to recognise cryptocurrencies as commodities or securities, and not as a currency. This classification is expected to have tax implications for investors.
This recommendation is in line with the central bank's directive last year, which stated that "virtual currencies" were not a legal tender.
Cryptocurrencies have lacked a single, definite identity. For example, Germany is treating them as money and means of payment while the US uses the Howey test to decide whether a cryptocurrency is a security or not.
Crypto Adoption in Nigeria
Citigroup, a US investment firm, reported in January 2018 that Nigerians were the third-largest holders of bitcoin as a percentage of gross domestic product (GDP). The use has ranged from ­trading to making fast, low-cost cross-border transactions, saving on the high fees taken by commercial banks and traditional money-transfer services.
Nigeria has a fast-growing young population with a significant chunk below the age of 35. But there is still a small number of people with access to the financial system. Less than 50 million people with bank accounts in a population of over 180 million. Blockchain applications could be a great way to onboard millions of underserved people into the financial system.
With the SEC expected to take responsibility for the regulation of cryptocurrencies in the country soon, we can foresee more scrutiny of Nigeria's biggest crypto companies, which could lead to a more secure crypto trading ecosystem down the road. 
Poor Financial Infrastructure? Why Ghanaians Need Crypto More Than Ever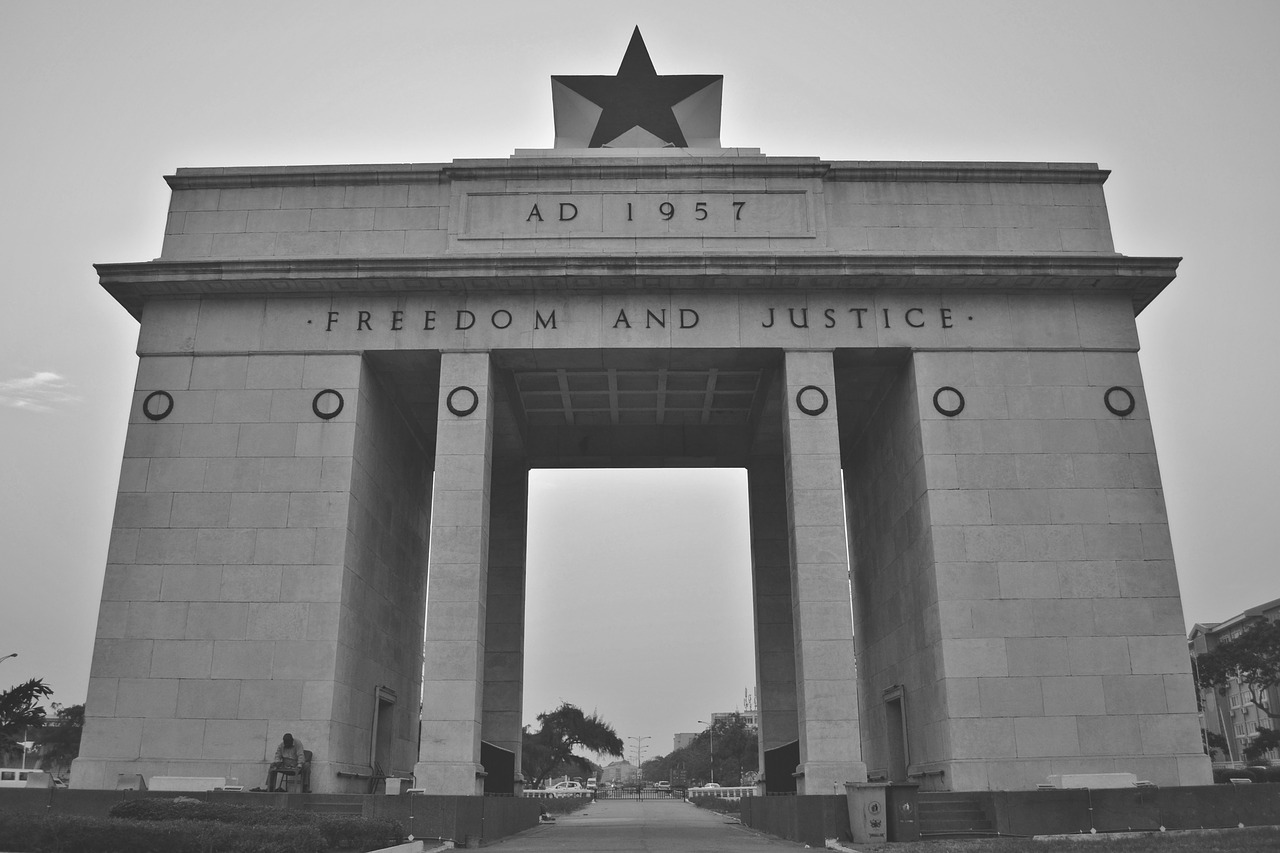 Ghanaian investors continue to face difficulties as the Bank of Ghana (BoG) continues to probe fund managers for mishandling funds. Is it time for one of the fastest-growing economies to look at cryptoassets for financial freedom?
A Three-Year-Old Banking Crisis 
The Ghanaian banking crisis started on August 14, 2017. The Bank of Ghana (BoG) revoked the licenses of UT Bank Ltd and Capital Bank Ltd and approved a Purchase and Assumption (P&A) transaction with GCB Bank Ltd that transferred all deposits and selected assets of the two banks after they were found to be insolvent.
The following year, the BoG subsequently revoked the universal banking licenses of five banks, including UniBank Ghana Limited, Construction Bank, Sovereign Bank, Royal Bank, and Beige Bank. Additionally, it issued a license to a newly created bank – Consolidated Bank Ghana Limited – which is wholly owned by the Government of Ghana.
After a tough time dealing with the aftermath of the shake-up in the banking sector, the BoG then proceeded with revoking the licenses of 23 insolvent savings and loans and finance house companies just weeks ago.
These happenings in the country's financial sector have led to several issues in the world's fastest-growing economy in 2019. 
A Time to Consider Cryptoassets?
With the current turbulences in the financial ecosystem in Ghana, one may raise the question: "Is it time for Ghanaians to consider cryptoassets as investments with real asset ownership and transparency?"
Bitcoin and other decentralised cryptocurrencies are a natural fit in situations like these. For investors and consumers to escape the uncertainty of such a disorganized space, they will have to hold assets that they directly control.
Cryptocurrencies allow users to own their assets and give them independence from regulated, mainstream and established systems. With cryptoassets, no financial institution is responsible for the safekeeping of your funds and, therefore, cannot mishandle your funds.
Unlike the current situation where thousands of Ghanaians are not sure of the future of their funds due to the changes in the financial sector over the last three years, cryptocurrency users always have control of their funds and can access them at any time.
Imagine a pregnant woman in Kumasi, Ghana who kept her money in a savings and loans institution ahead of giving birth to cater for the hospital bills but cannot access her funds and is now stuck in the hospital because the institution has been closed down.
If she held bitcoin instead, she could pay in BTC or easily exchange it to cedi, to pay her bills without any issues.
Growing Interest in Cryptoassets in Ghana
Perhaps, the point made above has already been registered in the minds of many in the country who have shown interest in cryptocurrencies, especially bitcoin.
Currently, Ghana sits at number three on the list of countries on Google Trends for the search keyword "bitcoin" and Accra sits at number two for the keyword "buy bitcoin".
With a more deliberate effort to push education and adoption – like the BlockTech Women Conference Accra 2019 held last week – the existing interest in cryptocurrencies could translate into growing adoption that could disrupt the current financial system in the West African nation.
Is Bitcoin Really A New 'Safe Haven' Asset?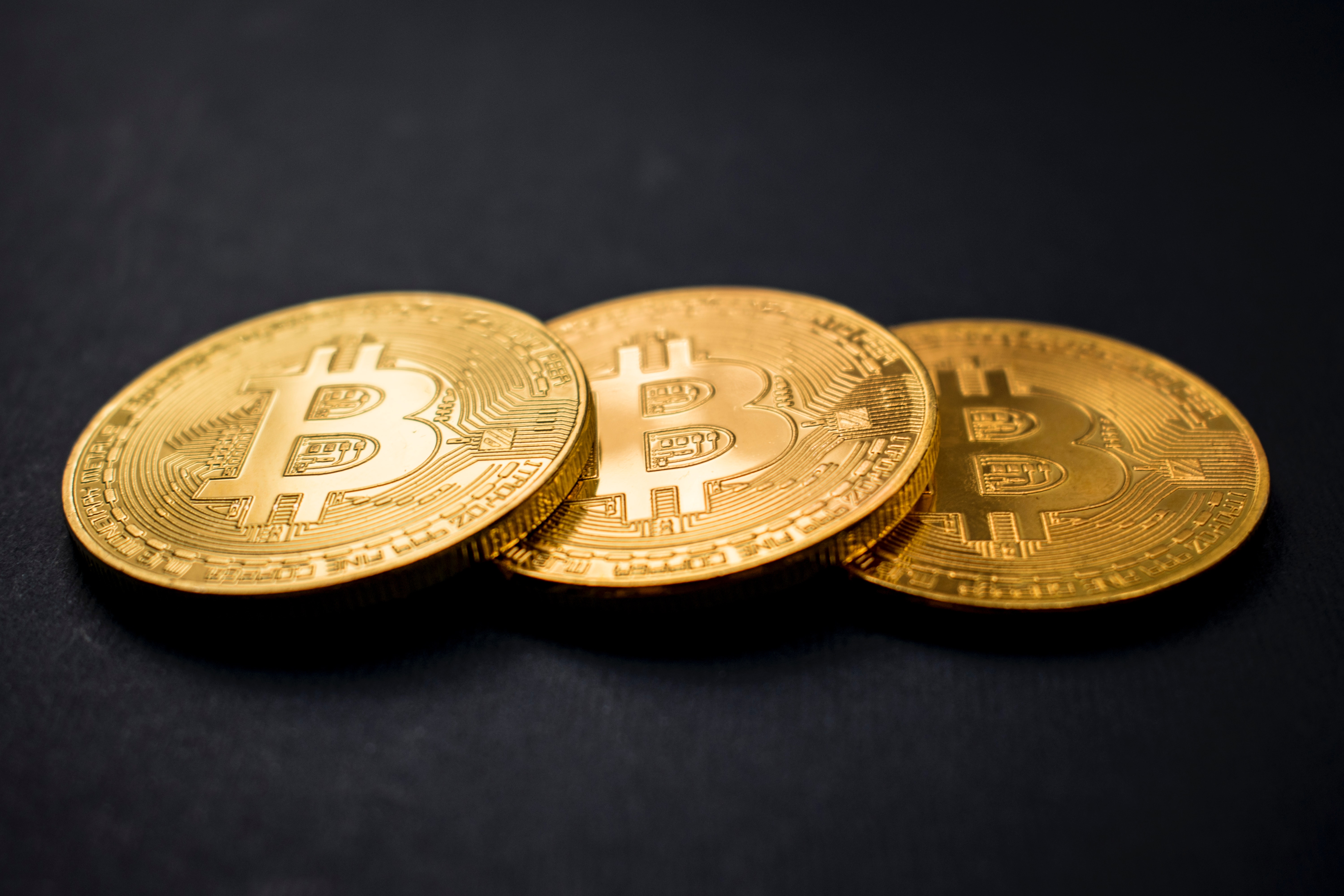 The launch of the Bitcoin blockchain in 2008 was a low-key affair among a fringe group of cryptography enthusiasts. Just over a decade later, the pioneer cryptocurrency is a world-famous phenomenon with a market value of about $10,000 at press time.
This is certainly a remarkable turnaround, which only the most ardent early supporters could envision. That said, bitcoin as a currency has taken a life of its own and is gaining rather sophisticated market functions. One of these is the emergence of Bitcoin as a possible 'safe haven' asset. How ready is bitcoin to perform this unique function? Let's find out.
Bitcoin currently has a solid market presence. Moreover, a great number of retailers in the market, especially online, accept bitcoin payments. This means that bitcoin users can freely operate and trade which is a great leap forward.
Trading is efficient and simple because of modern exchanges where you can trade for USD, trade BTC-EURX or any major fiat and crypto trading pairs. Generally, bitcoin is now a currency and an asset you can freely own and transact with ease. At the moment, there are over 250,000 bitcoin transactions each day across the world.
Incidentally, some of bitcoin's intrinsic factors have made it play a unique market function. For one, bitcoin is a finite currency. Unlike fiat which is freely printed by Central Banks, there will only ever be 21 million bitcoin. Whilst this has placed a ceiling on mass adoption as a currency, the finite virtue has made it an attractive proposition as an asset.
The Case for Bitcoin as A Safe Haven Asset
For a historically volatile asset, bitcoin being discussed as a potential safe haven asset is remarkable. In years gone past, equity investors would regularly purchase gold during periods of market uncertainty to distribute risk. Gold is a traditional safe haven investment due to its scarcity and value. Can bitcoin take up such a role?
In the first few days of August 2019, stock markets went wild on fears of a USA-China trade war escalation. Simultaneously, bitcoin booked impressive gains of more than seven percent as opposed to the drops in the major stock markets. This is certainly not a fool-proof case for bitcoin as a safe asset. Regardless, crypto enthusiasts took the development with glee as part of a general argument for bitcoin's status as a safe haven asset. The major arguments include:

Bitcoin is effectively immune to geopolitical tensions like the trade wars.

By virtue of decentralisation, bitcoin is independent of government monetary policy. This means that bitcoin prices are entirely market dependent. Accordingly, bitcoin (though significantly volatile) is attractive because it has no direct correlation to the volatility of other asset classes.

Bitcoin's scarcity gives it innate value, like rare metals. Satoshi Nakamoto capped bitcoin supply at 21 million.
Potential Drawbacks
Is it that simple though? The fact that bitcoin has a life of its own is an impressive aspect of its position as an asset class. However, the case for bitcoin as a safe haven asset is not as straightforward as it may seem.
Traditional safe haven investments are usually boring. Gold, for all the credibility it has, has generated an average annualised return of 0.32 percent over the last five years. As a matter of fact, its value most of the time is relatively consistent. This would be fitting for the name 'safe haven' as it remains safe in the midst of market volatility.
However, bitcoin, even in the most generous terms, would be a 'colorful' safe haven. Bitcoin may have a value trajectory unique from the regular stock markets. However, this does not take away bitcoin's volatility issues. Therefore, investors are as motivated to diversify risk in a volatile stock market as they are to cash in on potential outsize gains.
Taking prices from August 2018 to August 2019, bitcoin has appreciated more than 100 percent. This is certainly a very impressive return from an investment perspective. However, it does little to lend credence to the general idea of a 'safe haven' asset.
Moreover, bitcoin still has to navigate a number of regulatory challenges with global financial entities because to truly gain the status of a mainstream 'safe-haven', regulators like the SEC have to be on board. Additionally, the stability of the coin against hard forks and security of secondary players like exchanges can add to its credibility.
Is It a Safe Haven Asset?
From the aforementioned, you can look at it both ways. For an investor looking to distribute risk and have an asset class whose volatility does not correlate to mainstream asset volatility, bitcoin can act as a safe haven investment. However, it fails to live up to the classic role of a safe haven like gold in the market. Regardless, this debate will only intensify as bitcoin matures and grows further.