Prepaway – What Should You Know about GMAT Test?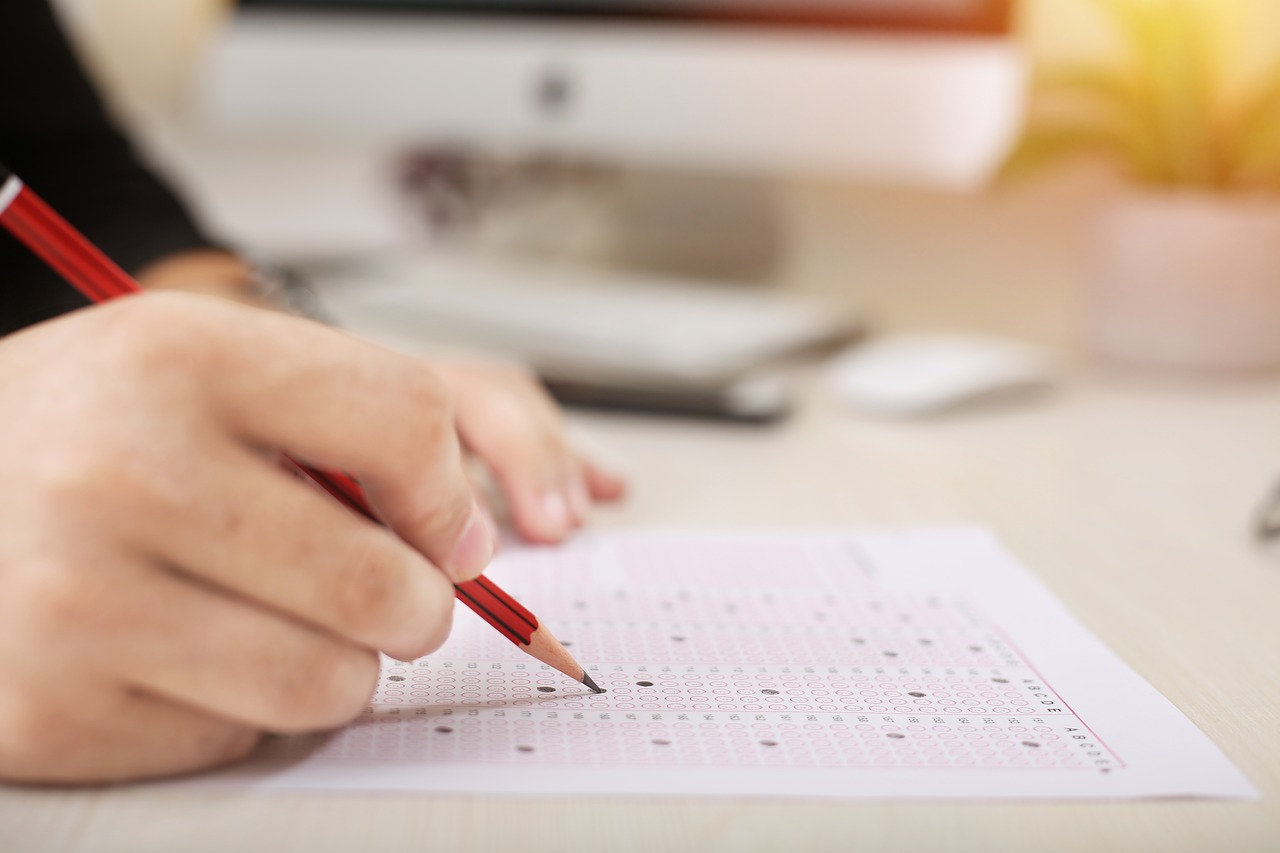 Exam Overview
The GMAT (Graduate Management Admission Test) is a computer-based exam used to assess skills relevant to the study of management. The graduate-level management program schools use this test to evaluate the applicants and make admission decisions. The GMAT is an international test, which has objective assessment criteria. Therefore, it tends to measure academic success better than the average grade point, which would otherwise vary depending on a school's policy and business curriculum. Around 1600 schools require and accept the GMAT scores from their applicants click here.
Exam details
The GMAT test contains four sections. The first part of the exam is an Analytical Writing Assessment, which requires the candidates to complete an essay that critiques the brief argument presented. You will be given 30 minutes to complete it and this is the only part of the test that does not contain multiple choices. The second section is Integrated Reasoning, which contains 12 questions. You will also be given 30 minutes to answer the questions in this part. There are four types of Integrated Reasoning questions, which include Table Analysis, Graphics Interpretation, Multi-Source Reasoning, and Two-Part Analysis. It contains multiple choices, but it is not computer-adaptive. The third part is VerbalReasoning, which has 36 questions from topics, such as Sentence Correction, Critical Reasoning, and Reading Comprehension. You will be given 65 minutes to complete it. Finally, the fourth area is QuantitativeReasoning, which comes with 31 questions. The students will have 62 minutes to complete this part.
Both the Verbal and Quantitative sections are computer-based, which means that they use a computer-adaptive format thereby adjusting the difficulty of the questions to match the skill level of each person. What happens is that the computer displays a question of average difficulty at the beginning. After that, it scores the candidate's responses and uses the information to determine the type of questions to display next. If one answers a question correctly, it is highly likely that the next one will be more difficult. On the other hand, the computer is likely to display an easier question if a student fails to answer. The computer-adaptive exams score every question individually so you cannot change your answer or go back to previous questions. Some questions are experimental and others are actual questions and you will not be able to note the difference. The candidate's GMAT score is derived from the number of completed questions, their level of difficulty and the correctness of the answers given.
Study Resources
There are so many study resources for the GMAT exam and it is important for you to determine the best ones. Ensure that the materials you get are not only high-quality but also good for your learning style. They must contain thorough content review, effective test-taking strategies, realistic practice questions, clear explanations for answers and computer-adaptive practice tests. Here are some recommended GMAT study resources.
Free GMAT Prep Software

Premium GMAT Study Collection

Official Guide for GMAT Review

Official Guide for GMAT Verbal Review

Official Guide for GMAT Quantitative Review

ExamSnap GMAT Study Guides
Preparation Hints
Many schools use the GMAT test to make admission decisions and it is important that you do your best. To ensure that you succeed in the exam, you need a proper preparation strategy so that you can get accepted to the school of your choice rather than being waitlisted or rejected. There are some methods and recommendations you can follow.
Develop a good study plan
It is important to develop an eight-week study plan in order to have ample time to prepare for the exam. Make a study schedule that is reasonable so that you can follow it with ease. It is necessary that you allocate a certain amount of time for each section so that you cover all the topics contained in the exam.
Use the relevant study materials
Try to use appropriate study materials for your exam preparation. It is advisable that you prepare with the official GMAT study materials and other reliable resources. It is not necessary for you to buy every single prep book on the market for you to pass the test. Choose study materials that match your style of study.
Familiarise yourself with the exam structure and format
The structure of the GMAT test is not likely to change on the day of the exam. Therefore, understanding its contents will help you prepare better. Ensure that you pay close attention to the data sufficiency questions because they are unique compared to the questions in the standardised tests you are used to.
The best way to prepare for the exam is to do many practice tests. This will enable you to familiarise yourself with the different ways through which a particular topic is tested. In addition, you will be able to identify your weak areas and make improvements before the exam.
While practice tests give you the exam feeling, taking them in one sitting will determine whether you are ready for the exam or not. You can use the free GMAT Prep Software on your computer and take an entire practice test. This will make you comfortable because the environment will be similar to that of an actual exam. You will also determine whether you can complete the GMAT test during the stipulated time.
Conclusion
To conclude, the best way to get ready for the GMAT exam is to take advantage of the study materials published by the test makers. This is the proper guide to help you know what to expect in the exam and how to prepare for it better. Stay confident and relaxed the day of the exam and give it your best.
Disclaimer: This is a paid sponsored post. Readers should do their own due diligence before taking any actions related to any company, product or service mentioned in this article. BitcoinAfrica.io is not responsible, directly or indirectly, for any loss or damage caused by or in connection with the use of or reliance on any content, product or service mentioned in this sponsored post.
How to Choose the Best Broker in South Africa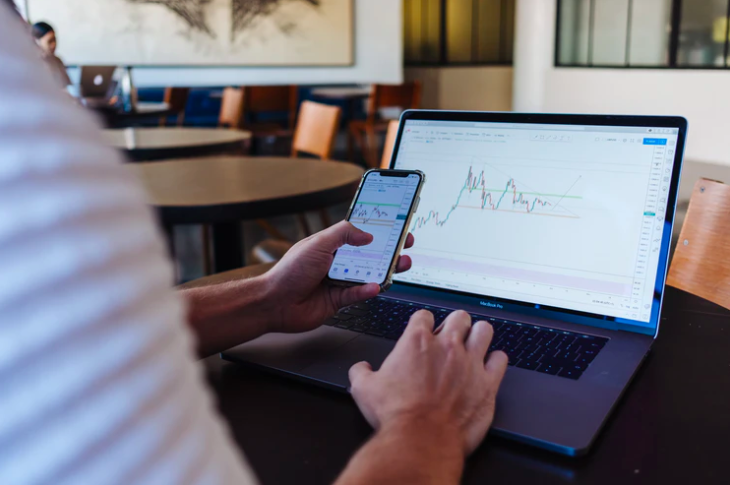 If you're interested in forex or CFDs trading, you'll need to find yourself an online broker. With so many brokers in South Africa to choose from, it can be hard to decide. That's why in this article, you will learn how to find the best trading platform in South Africa.
Trading in South Africa
South Africa is one of the leading countries for forex trading, alongside the UK, Australia, and the USA. That's why many brokers are now offering their services to South African residents.
The best thing about online trading though is that you can do it from any location. There are many traders from all across the world, selling and buying assets each day. Many brokers now offer mobile trading apps too, letting you trade directly from your smartphone. A great idea if you want to trade on the move.
Other points to check when choosing a broker include:
the minimum deposit
assets available
regulation licences
Out of these three things, the most important to check is regulation. All good forex and CFD broker platforms should be fully regulated and licenced.
Regulation
Regulation means that a platform is authorised to function as a broker service and monitored by an official regulatory body.
Some important regulation authorities include CySEC, the FSA (Seychelles Financial Services Authority) Financial Services Authority, and the United Kingdom's Financial Conduct Authority (FCA).
South Africa also has an official regulation board, known as the FSCA (Financial Sector Conduct Authority.) All of these authorities set financial rules that brokers must follow. These rules are designed to protect traders from fraud and scams.
That's why it's important that any broker you choose holds at least one licence from one of these authorities. Selecting a regulated broker is the key to trading securely.
eToro South Africa
eToro is a leading broker with millions of clients worldwide, including South Africa. The broker is known for offering a social trading platform which comes with unique tools, such as the CopyTrader tool.
This feature lets users automatically copy the trades of other successful traders. It's a great option if you're new to trading and want to learn from others. Other social features include the eToro newsfeed where you can discuss trading topics with members. It's a great way to keep track of the latest market news.
Most importantly, eToro is a regulated broker, and they hold licences from CySEC and the FCA. So they're a secure broker to open an account with.
Talking of the trading account, the platform is self-developed by the broker and is known for being very easy to use. It has a clear layout and comes with a great selection of forex and CFD assets to trade with. Some CFD instruments listed include cryptocurrencies, commodities stocks, and indices.
To start trading, you'll need to open an account with the broker and fund your account. The broker only accepts USD, so if you deposit in ZAR a small conversion fee will be charged. The first minimum deposit amount is $200, but all deposits made after this start from $50.
IQ Option South Africa
Another great broker that we'd like to tell you about is IQ Option. Like eToro, they are also a major broker with many clients from various countries.
The broker was launched in Russia in 2013, and it has grown to be a very respected platform. Currently, the companies headquarters are based in Cyprus, and they hold regulation licences from both CySEC and the FSA. The main thing that IQ Option is known for is its incredibly low minimum deposit.
To start trading with this broker, you just need to deposit $10 to your account. Or if you wish to deposit in ZAR, the amount is 150 ZAR. This is a great amount if you want to start trading with a smaller percentage of funds.
It's possible to make the deposit using a wide range of payment methods. For instance credit cards, wire transfer and electronic wallets like Skrill and PayPal are all accepted methods. The fact that you can deposit and withdraw in ZAR is great if you don't want to pay currency conversion fees.
The platform is available for desktop or online use. There is also a free trading app available for iOS and Android devices. Instrument wise, IQ Option offers forex and CFD trading. Stocks, cryptocurrencies, options, commodities, and indices are available for you to trade as CFDs.
What are the Betway Deposit Options?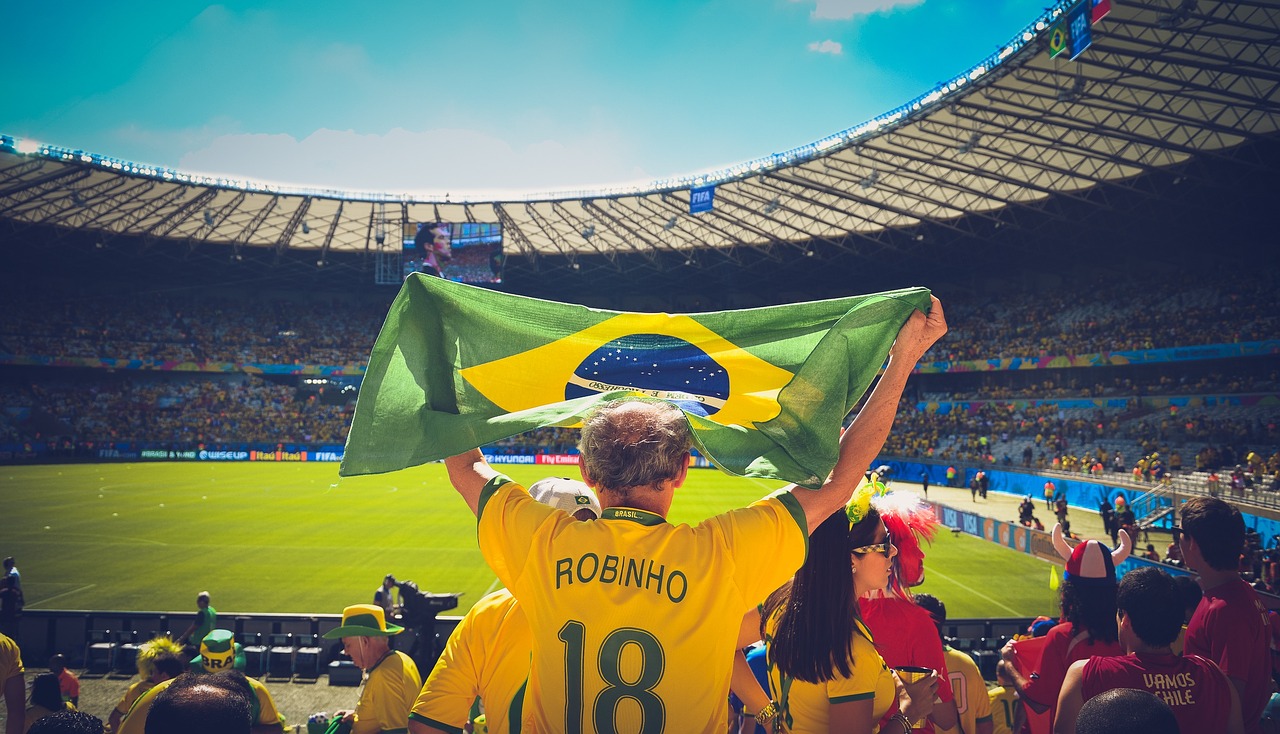 Betway, based in the U.K., is one of the leading online sports betting bookmarker sites today. The official sponsor of teams like West Ham United, people love Betway because they can bet on so many different sports at once, from cricket to football and more.
It's no secret that sportsbooks have become one of the leading international bookmakers' in various countries such as Kenya, Nigeria, Zambia, South Africa, and other countries. If you are wondering how to deposit money into your Betway account, you can start straight away too!
Betway offers a lot apart from sports betting such as casino games such as table games and slots. There is also live betting and virtual betting in sports such as soccer, horse and dog racing, basketball and tennis.   
Opening an account with the sportsbook is quite accessible since you will only require a username, an email or a mobile number and a password. Once you have verified your account, you are ready to start betting.
Betway Deposit Options
Betway is a versatile online betting shop because it offers various deposit methods for its users. So, how do you get the most out of Betway?
#1. Debit Card or Credit Card
A debit card is a convenient way of depositing your funds. You will instantly get your deposit plus the Betway charges will be transferred to your account.  You can deposit funds to your Betway account through the Visa, MasterCard, or even Electron.
All you need to do is click on the banking button on Betway, and deposit the money by entering your debit card details. Once you confirm the payment, the amount will be deposited to your Betway account – all in a few seconds.  And it's not just debit cards we are talking about. Yes,, you can deposit funds to your Betway account through credit. Card payment can be made through two options:
Visa

MasterCard
The steps for storing funds through your card payment are the same as the one for the debit card.
#2. Neteller
Neteller is an e-wallet that is compatible with Betway. You can deposit funds in your Betway account using the following steps
Now, just choose any of the Betway depositing options you have available.

Enter your 12 digit Neteller number and six-digit Neteller ID.

Enter your Betway password

Enter the amount you have in mind

Click Confirm.
#3. Skrill
Skrill is another e-wallet that works like Neteller. All you need is a debit it or a credit card to get started with your Skrill account, a reason many bookmakers love it. If you are looking for transferring money from your account, you can use bank transfer or online banking.
Just Select Skrill as your deposit method on your Betway account, enter the amount you would like to deposit, and deposit!
#3. PayPal
PayPal is another e-wallet that makes it easy to deposit to your Betway account. It is free of any charges, and you can deposit any amount you like seamlessly.
All these deposit options will deposit money to your Betway account.
*This article was contributed by an external media partner.*
Forex Trading Indicators Providers – What to Look for When Searching for the Best Services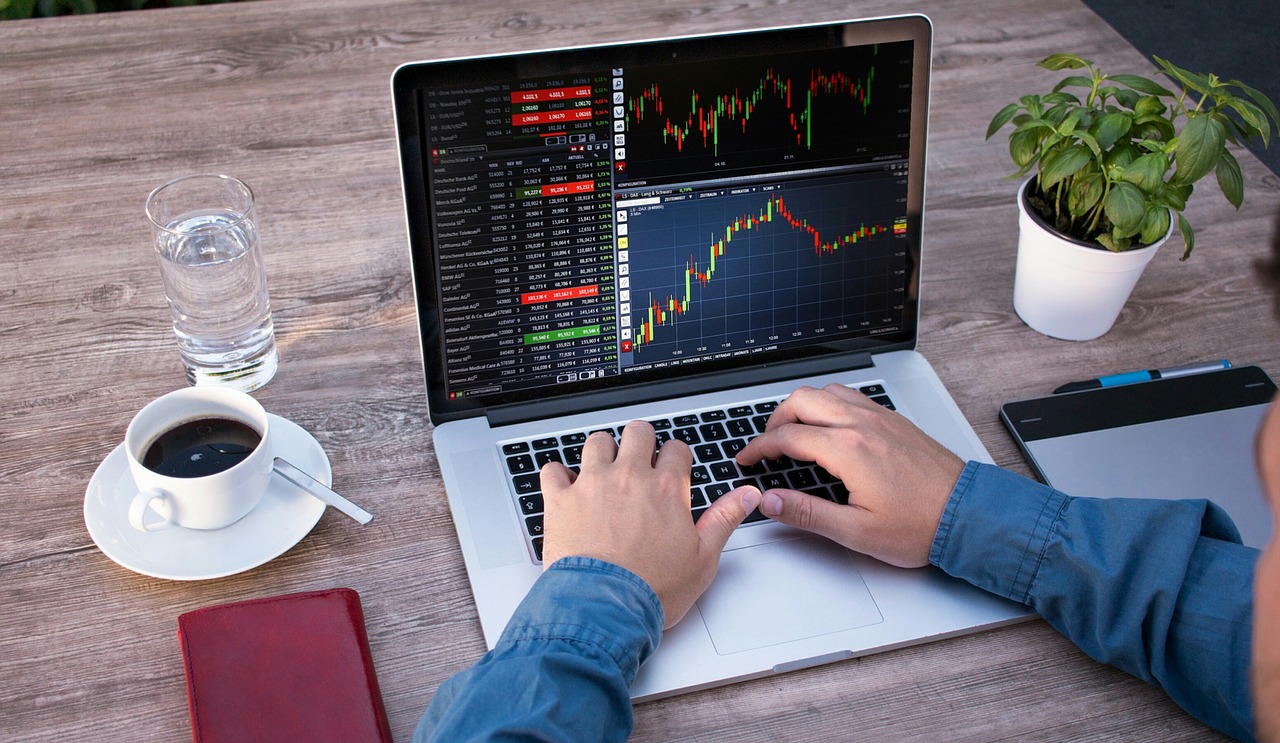 When trading forex online, an excellent way to increase your earning potential to make use of so-called forex trading signals but the key is to find a forex trading indicators provider that is of the highest quality. 
Here are some tips for finding the best forex currency trading signals!
Accuracy
Of course, you need the vast majority of your trades to make a profit if you want to trade forex profitably in the long run. While no indication service can you 100 percent accurate signals that will generate you a profit every time it is important to look for one with a high accuracy rate. A high accuracy rate can potentially help you to boost your forex trading revenue so that you can earn more pips – not to mention more money – out of every trade.
Top Quality UI/UX
One of many elements what things to look for having an online forex trading indication service are an excellent user interface and user experience. A top quality user dashboard might help with graphs, graphs, better-computerized indicators, and a better overall experience to assist you in operating and being successful.
The people place can also give you significant improvements in the signals, on crucial and technical examination and on distinct strategies that you might use to increase income using trading signals. An excellent user dashboard area can really make a transmitting service cost worthwhile and can really make all of the difference when it comes to trading effectively.
Great Customer Care
Needless to say, you always wish for great customer care in the case that you need assistance with the trading software. This might make a massive difference, and to be able to contact your dealer, as well as your forex signal expert, can be among the key requirements to success when it comes to trading forex.
Check Demos
One other thing to look for is an excellent trial offer. If a forex broker provides a free trial of their forex currency trading signals, test the trading service for all the above-mentioned points and you will quickly find out whether the company's service is for you or not. 
An online forex currency trading platform can seem overwhelming at first. Hence, it is best to start out with a demo account to learn the ropes before embarking on your forex trading journey. 
If you can find a forex trading signals provider that scores high in all of the above-mentioned points, you should definitely consider giving it a try as it may not only help you to get started with forex trading but it may also help more experienced traders with the execution of their trading strategy.