Where to Spend Your Bitcoins in Africa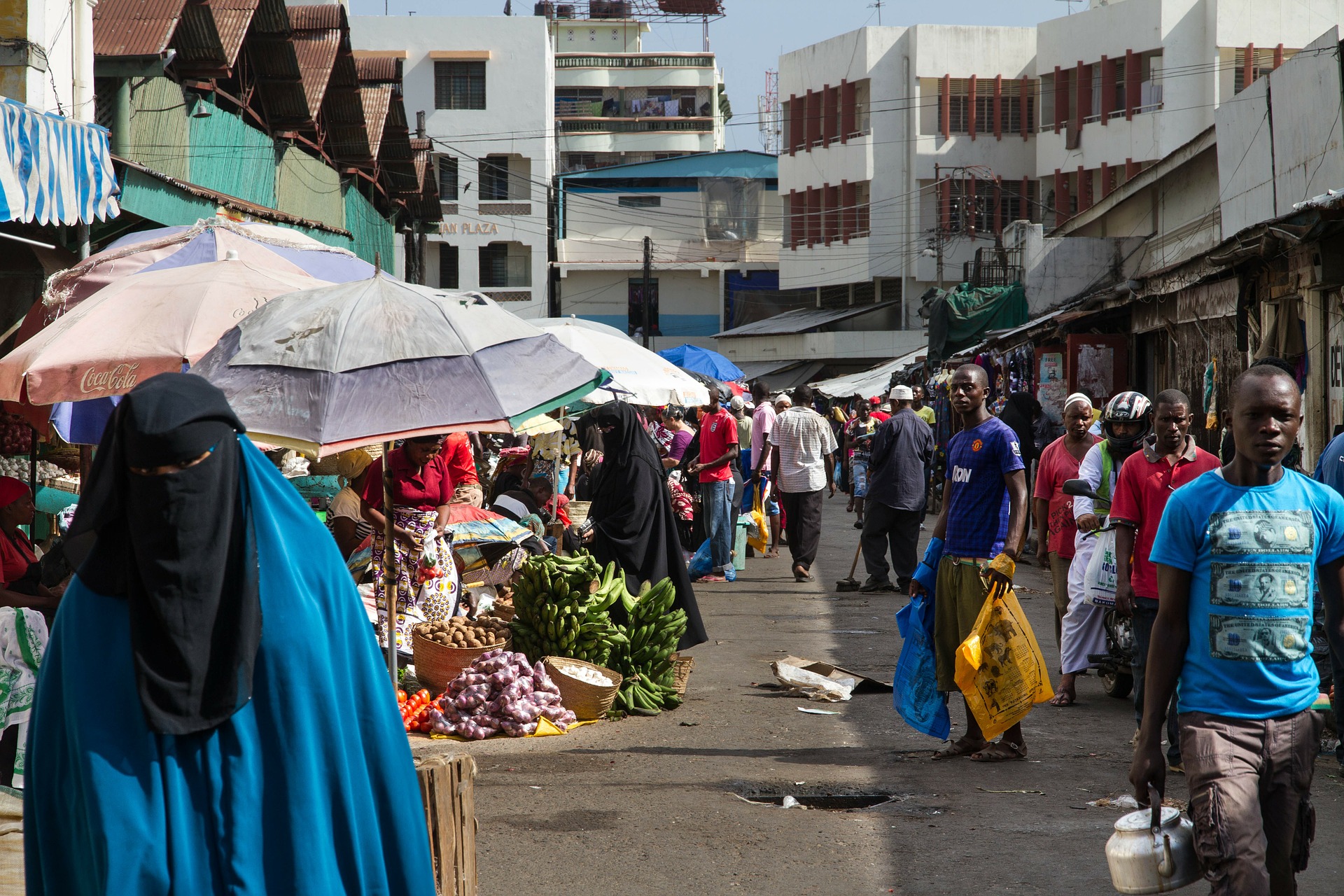 Bitcoin and other cryptocurrencies have tremendous potential to bridge the gap when it comes to financial inclusion in the Africa continent. Already, bitcoin and blockchain technology are making it easier for previously unbanked people to transact and have access to services across national borders. This has led to an increase in the number of merchants accepting bitcoin payments. In this guide, you will find ten merchants that allow you to spend your bitcoins in Africa.
Mamamikes
Mamamikes is a Kenya-based retail and e-commerce platform. The company offers a wide array of products that include kitchen accessories, electronics, clothing, gift hampers, utility payments and so forth. The company has a number of payment options for East African customers in the diaspora, like Paypal, MasterCard, and Visa. Recently, the company also integrated bitcoin payments into its platform. Already, the company has begun to experience an encouraging number of users paying via bitcoin. Hopefully, this will lead to East African players in tourism, e-commerce, and remittances sectors to start adopting bitcoin in their businesses.
Ashworth Africa
Ashworth Africa is a South African tour company that creates travel itineraries for tourists, adventure seekers, and wildlife enthusiasts. Apart from South Africa, the company also operates in Namibia, Angola, Botswana, Rwanda, Kenya, Zambia, Uganda, and Tanzania. You can pay in bitcoins and start making your travel plans with the help of a travel specialist.
Bidorbuy
Bidorbuy is a South African online retailer, offering millions of products for sale across multiple categories. The company links up buyers and sellers to trade items through fixed-price sales and online auctions. The platform now allows buyers to make payments in bitcoins. If you are interested in a product, but the seller is yet to activate the bitcoin payment option, you can message them and request them to enable it.
Minku
Minku is an online boutique and accessories startup based in Lagos, Nigeria. The founder, Kunmi Otitoju, designs fashionable quality bags from local materials and sells them to clients in over 16 different countries. She came to identify bitcoin as having the potential to significantly scale up her business to a fully-fledged international online shop. By accepting bitcoin payments her customers can enjoy low fees and quick transactions. As she constantly travels across Europe marketing her products, she says, bitcoin has made it easy for her to receive payments on her laptop or smartphone.
Cape Coffee beans
Cape coffee beans is an online store meant for coffee fans. A customer can order freshly roasted coffee beans from any of artisanal roaster in South Africa. In addition, you can also order a coffee grinder among other items, all at affordable prices. The platform accepts payments in bitcoin and deliveries can be made to any part of the country.
Landmark PC
Landmark Computers is an online store established in 2007 that offers custom-built overclocked computers to high-end gamers in South Africa. Their primary focus is on premium PC hardware. They have monthly offers across their product range and can deliver them to any part of the country. Customers can pay using bitcoin or via conventional payment channels.
Silver Banana
Silver Banana is an online store that specializes in low-cost printing, branding, and customization solutions. Located in Cape Town they have begun accepting bitcoin for online orders and deliveries countrywide. They also cater to conventions, conferences, campaigns by offering the full spectrum of name tags, badges, banners, etc.
SafariWithUs
SafariWithUs is an accredited tour company that sets up dream vacations and accommodations for wildlife, adventure, and ethical safari tours. You can pay in bitcoins by using the PayFast option. The South African company also organizes safari's in Tanzania and Mozambique.
Sapphire Logistics
Sapphire's corporate website showcases the essence of the company's logistics, products and specialized services they offer to a host of multinational companies in Africa. They handle elements of procurement, product design. raw material specification, distribution, warehousing, website ordering, and e-catalogue communication. Clients can pay via bitcoins for any of their services.
Nevada Furniture
Nevada Furniture deals in brand new Ikea products that are imported directly to South Africa. When it comes to furnishing your home Nevada offers cheap, secure and efficient solutions. You can browse their wide collection of products online which include beds, cabinets, space-saving drawers, accessories, and even office furniture. Their partnership with PayFast enables you to buy any of their products via bitcoin.
If you receive payments in bitcoin, purchasing goods and services at the above-mentioned retailers using bitcoin and ordering them straight to your doorstep might be just what you are looking for.
Retired NBA Player Allegedly Scammed Ghanaian Company Out of $825,000 in Bitcoin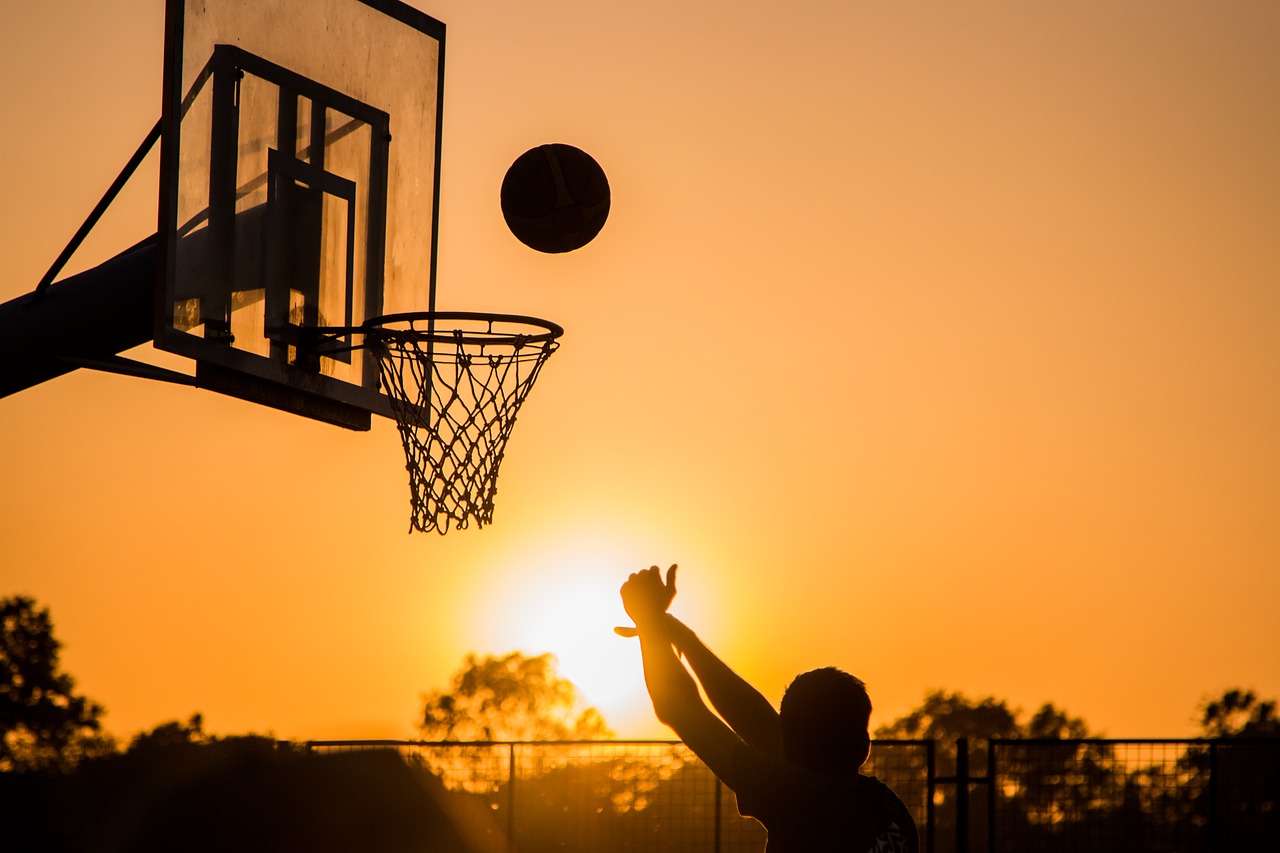 Retired NBA player, Isaac Edward Austin, has allegedly scammed a Ghanaian Company out of $825,000 in bitcoin (BTC). The money was reportedly acquired with the promise of investing it in a bitcoin automated trading programme.
Bitcoin Investment Scam
Through the Isaac Edward Austin (IEA) and Tudor Trust, Austin reportedly masqueraded as a trustee with the ability to help a Ghanaian company make a profit on a bitcoin investment. The two parties signed a contract on July 3, 2019. This contract is among other documents that have been shared on mynewsgh.com indicating the scam took place.
The company sent to a bitcoin investment at a strike price of $11,000 per bitcoin, totaling to $825,000, to Austin expecting to receive back the original investment plus profits. However, Austin failed to make the payment at the close of trading as per the agreement.
A victim of Austin's scam shared his experience as follows: "He will take your BTC and you will never get your investment back or your returns. On the day of payment, he will tell you story after story filled with lies of issues why the BTC could not be delivered on the day of payment. From him having a heart attack, to the coin being sent to the wrong wallet, to him being in a queue at the bank, to him waiting for the trade to conclude, to the funds being held by the bank. Week after week after week of unresolved issues even when he has confirmed the day before that all is set 1000 percent to deliver and conclude the transaction. He is a fraudster of the highest order. Stay away from him. We have all the proof – contracts, letters, and messages."
One of the other documents mynewsgh.com obtained is a letter sent to Austin notifying him of his failure to meet the agreed terms of the contract. The Ghanaian company expected their money back on the same day they signed the contract with Austin. The funds expected should have been 75 BTC going for a strike price of $11,000.
In the letter, the company gave Austin 48 hours to pay them their money – failure to which they were going to take legal action.
Is the Scammer an Imposter?
According to the documents shared on Ghana Web, the bitcoin scammer's date of birth and height is similar to the former NBA player, Isaac Edward "Ike" Austin as indicated on Wikipedia. So, could this be a case of a retired basketball player turning into a scammer or is someone impersonating him? The answer to this question is unclear.
This LinkedIn profile of an Isaac Austin, who has been the Finance Director and Trustee of Tudor Trust and Finance Society LLC since June 2012, does not seem authentic. Although this profile has some similarities to the former NBA player's personal information as written on Wikipedia, the years he attended Arizona State do not coincide.
Furthermore, the profile on LinkedIn says Isaac Austin took a Bachelor's Degree in Liberal Arts and Sciences for one year which is not the usual study period for a degree course. There is also no mention of the former NBA player being a trustee of IEA and Tudor Trust.
The upturn of the crypto market experienced in mid-2019 appears to have spurred scammers into action. This scam comes after another bitcoin investment deal in Nairobi went wrong between December 2018 and May 2019.
That said, these scam stories are a lesson to potential bitcoin investors that they are better off managing their own investments as opposed to handing funds to someone to manage them. If the Ghanaian company had carried out thorough research, perhaps they would have noticed the obvious red flags.
The Golix Controversy: Has the African Exchange "Exit Scammed" Users And Investors?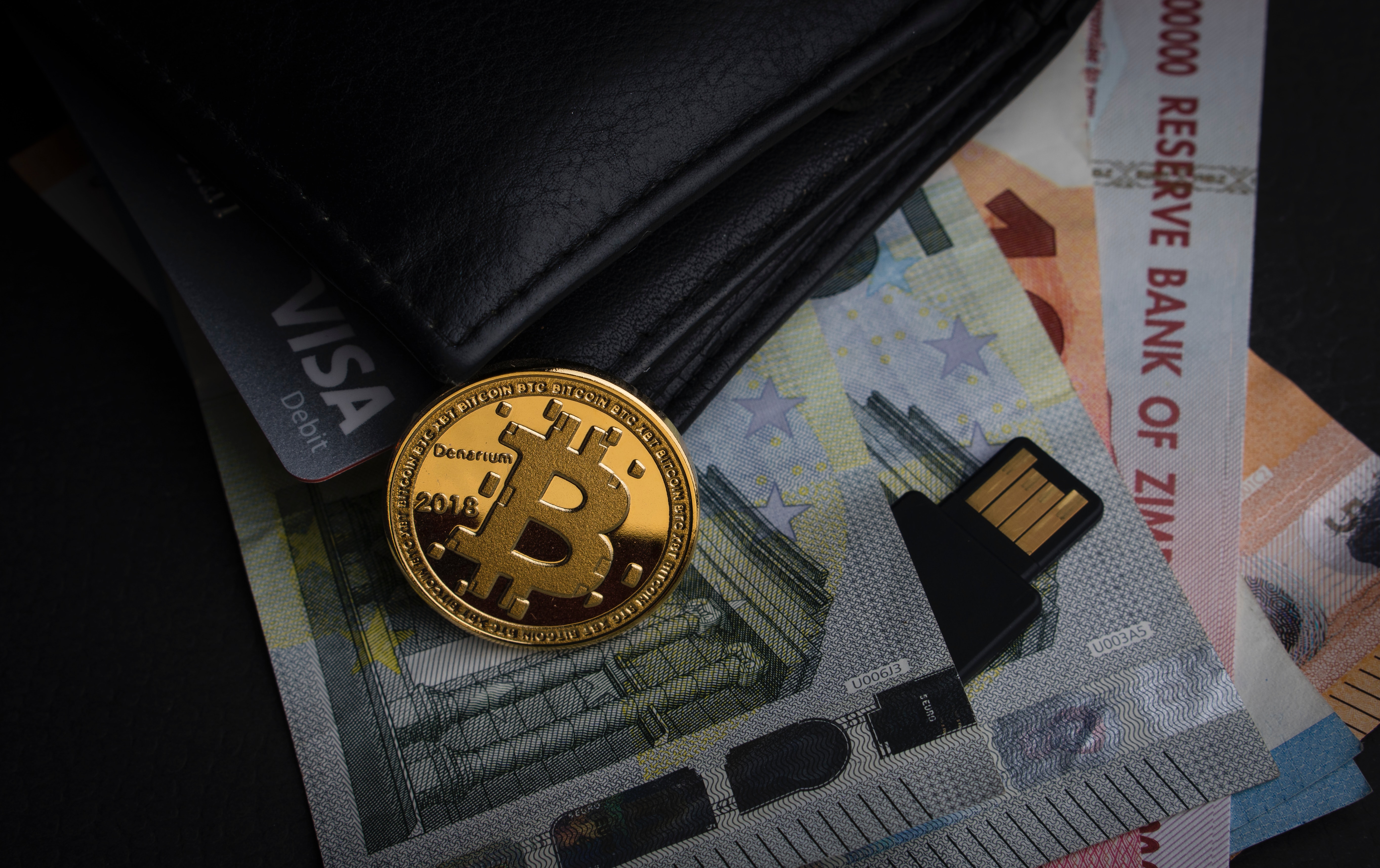 Prior to May 2018, Zimbabwe-based bitcoin exchange Golix was bullish about its future prospects. The startup claimed it had raised $32 million from a token sale and had plans to set up operations in several other African countries. However, more than a year later, the digital asset exchange has had a reversal of fortunes and, after its forced shutdown in Zimbabwe, some of Golix's former clients are struggling to get their funds reimbursed despite promises and frantic efforts to recover these. 
Embezzlement Allegations
Former Golix users now point to possible embezzlement of funds by Golix executives while one investor in the startup blames the hostile operating environment as the reason for the company's general failure.
Tawanda Kembo was the chief executive officer (CEO) of Golix when it was shut down in Zimbabwe. Bitcoin Africa reached out to him to get his side of the story but he had not responded to our questions at the time of publishing.
However, Bitcoin Africa still managed to contact Taurai Chinyamakubvu, an individual who says he was an investor in the company. Chinyamakubvu claimed he is not aware if client funds had been reimbursed or not since he was not involved in the day to day affairs of the crypto startup.
"On funds, you can check with the CEO, he was doing the day to day stuff. I was just an investor," Chinyamakubvu pushed back when asked if they had recovered client funds that were reportedly locked in banks.
In May 2018, Zimbabwe's central bank issued a directive that forbade financial institutions from dealing with crypto exchanges. According to Golix, this led to banks blocking access to client funds and the company from using the financial system.
Central Bank Defiance And Crypto Adoption
When asked why Golix had not resumed operations following a High Court ruling that set aside the central bank order, Chinyamakubvu suggested that Golix's Zimbabwe operations remain hamstrung by the central bank's reluctance to lift the order.
"They (Reserve Bank of Zimbabwe) did not lift the order they sent to banks. So no bank wants to defy a regulator. But that said, you muddy the water once, that's enough to change its colour for a while," he stated.
Chinyamakubvu is convinced that the central bank's apparent defiance of a court ruling continues to hinder the growth of the crypto space in a country that should be embracing privately-issued cryptocurrencies.
Zimbabwe has been plagued by hyperinflation for the past two decades, which is spurred on by a volatile fiat currency. Critics point to the central bank's penchant for unrestrained printing of money as the main cause of the country's currency troubles.
The Golix investor called the central bank's decision to shut down the crypto exchange 'retrogressive'.
Ironically, the Reserve Bank of Zimbabwe recently announced the setting up of a committee to study financial technologies such as bitcoin. The regulator now says it wants to come up with what it calls a "National Fintech Strategy."
Disappeared Client Funds
Bitcoin Africa also reached out to former Golix clients as it tried to establish what happened with their funds. Some did not respond but a few did – although they requested anonymity. One lady, in particular, expressed exasperation with the way Golix has been handling the issue.
"I do not know about others but I still have not been reimbursed. Tawanda (CEO of Golix) has made several promises to settle but nothing has happened," claimed the lady who preferred to remain anonymous.
She further explained that currently there is nothing noteworthy happening but promised to reveal more details as and when they become known. 
Kembo on the Run?
Following the central bank decision to stifle cryptocurrency trading, some crypto traders have gone on to create informal trading platforms using social media networks like Whatsapp, Telegram, and Facebook.
Bitcoin Africa was also able to get access to one such Whatsapp chat group feed wherein clients are discussing strategies of recovering funds from Golix. In a discussion that occurred in July 2019, one member of the group asks fellow members to furnish her with information that includes Kembo's personal identification number or even a vehicle registration number. This could then be used to help a hired tracing agent to locate him.
It is apparent from the discussions that Kembo has made several promises – including re-payment plans – to reimburse but nothing has happened to date. Adding intrigue to the controversy, this client claims Tawanda told them he had lost the key to the cold storage wallet. Thus, he could not access the bitcoin.
Keys to a crypto wallet are essentially a passcode that grants access to funds and without them, the funds are lost and cannot be recovered.
In the meantime, another post on the same thread suggests that Chinyamakubvu was being disingenuous when he expressed ignorance about the status of client funds. In the post, another member insists that prior to the central bank order, Golix was asked to remove all funds before accounts were closed.
The anonymous member was referring to a part of the central bank circular to banks which states the following:
"Exit any existing relationships with virtual currency exchanges within sixty days of the date of this Circular and proceed to liquidate and restitute existing account balances."
This central bank circular was issued on May 11, 2018, and Golix seemingly had enough time to exit from banks as well as to reimburse clients.
No Consumer Protection
The anonymous member suggests that since this did not happen, the issue should now be treated as a criminal case.
It is apparent from the rest of the discussion that members were aware of the risks involved with crypto businesses. The central bank had warned the public of risks of dealing with cryptocurrencies and associated businesses prior to Golix's demise.
Zimbabwe does not have consumer protection laws that specifically deal cryptocurrencies and those dealing with such digital currencies do so at own risk, a point clearly articulated by the central bank circular. Perhaps it is with this in mind that some Golix clients are now pursuing fraud charges against Golix executives.
Lack of legal protection is another factor inhibiting the widespread adoption of cryptocurrencies but that may yet change as the central bank is now having a change of heart.
Bitcoin Africa will continue to follow the events surrounding the alleged exit scam of Golix and update our readers when new information surfaces.
Alleged Con Man Taken to Court in Kenya Over Fake Bitcoin Deal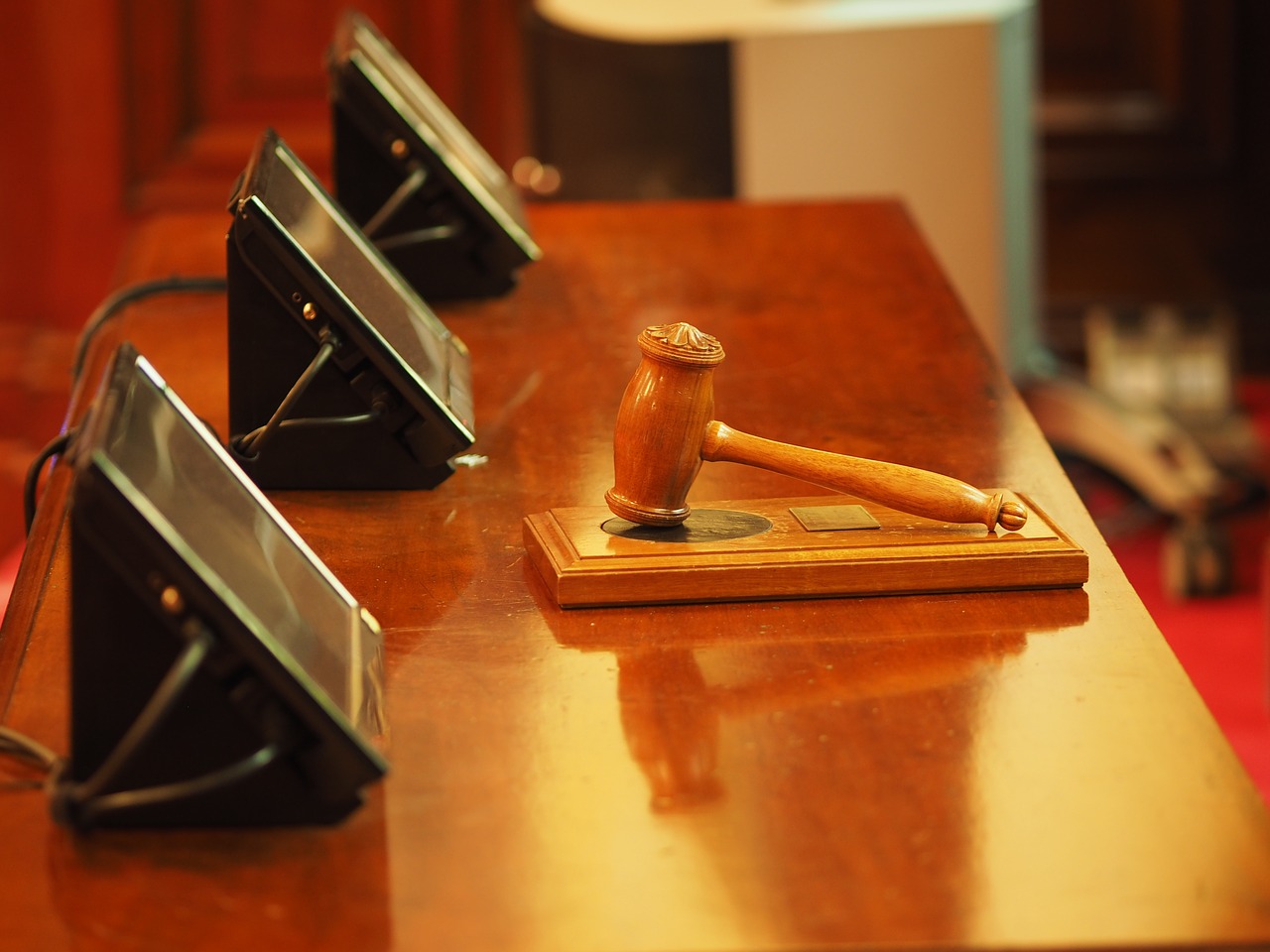 A man is reportedly facing charges in a Nairobi court after allegedly swindling an accountant out of 375,000 Kenyan shillings (KES) in a fake bitcoin deal. The accused, Patrick Kamau, allegedly committed the fraud on several dates between December 2018 and May 2019.
Bitcoin Investment Deal Goes Sour
Kamau reportedly promised to open a forex trading account for the complainant and invest in forex bitcoin through BNB Forex. Benjamin Mugoya entered into the deal with the hope of making crypto trading profits after a friend introduced him to Kamau. The accused posed as a sales representative for BNB Forex in Kenya.
To open the forex trading account, Kamau asked Mugoya to wire KES400,000 to his bank account. However, after receiving a total payment of KES375,000 on May 22, Kamau switched off his phone.
In addition to this payment, Mugoya had sent Kamau KES50,000 in two installments in December 2018 and January 2019.
This is not the first bitcoin-related case that has been heard in a Nairobi court. In 2017, three bitcoin traders were charged with allegedly stealing KES10.2 million from I&M bank and Mpesa. The case involved a purchase of bitcoin from the traders using stolen money.
The case against Kamau has been scheduled for 22 February 2020. The accused was released on a cash bail of KES150,000 or a bond of KES200,000.
Unregulated Crypto Space
Mugoya could be one of many victims that have fallen prey to fake bitcoin investments despite the Central Bank of Kenya's warning against investing in bitcoin.
The Bank's Governor, Patrick Njoroge, has been vocal about the risks associated with cryptocurrencies such as fraud.  In 2018, the Governor ordered Kenyan banks to refrain from making crypto transactions or engaging with entities transacting in virtual currencies.
The unregulated crypto space in Kenya means that victims of crypto fraud are unprotected, thereby, preventing them from recovering their funds. However, with sufficient evidence, Mugoya could obtain justice from the Kenyan court system.