BitMinutes Builds on Success in Africa by Enhancing Mobile Application – Making It Easier for Nigerians to Buy Bitcoin and USD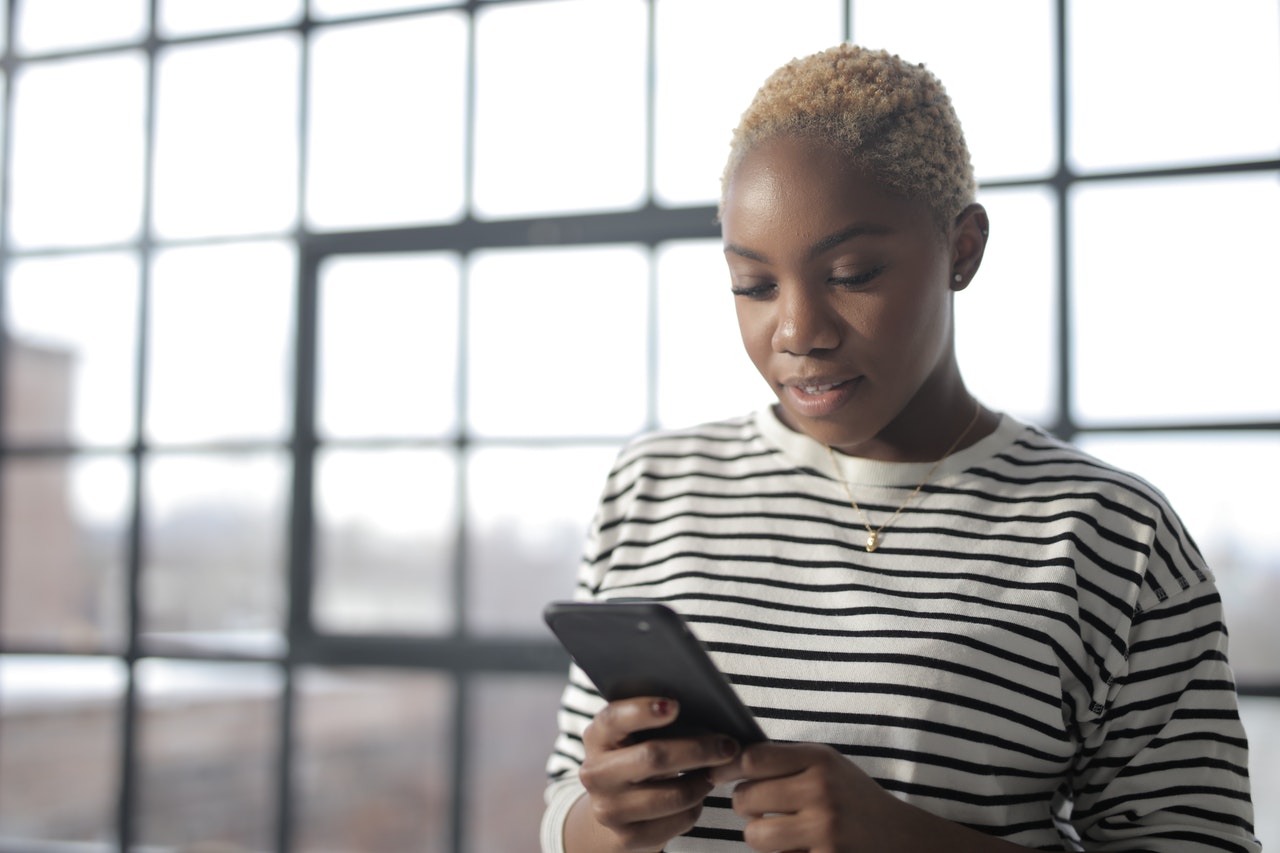 Atlanta-based BitMinutes Inc. (BitMinutes), a financial services technology company leveraging blockchain and pre-paid minutes tokenization to provide financial inclusion to the global consumer, has announced that it has added a feature to its application that will make it easy for Nigerians to purchase Bitcoin (BTC) as well as US Dollars.
Those in Nigeria interested in purchasing BTC and/or US Dollars should visit: https://my.tanagent.com/nigeria/
In a little over two years in Nigeria, BitMinutes has created a Trusted Agent Network (TAN) of merchants that accept the Nigerian BitMinutes for goods and services as well as exchange Nigerian BitMinutes for local currency. That network spans more than 1,300 TAN agents, serving more than 7,000 citizens.
The latest feature will allow account holders to easily purchase BTC of US Dollars, using Nigerian BitMinutes, from their phone or computer.
"The Nigerian BitMinute is a stable coin that can be used as a currency in Nigeria," said Tom Meredith, the CEO and Founder of BitMinutes. "We believe adding this feature will further solidify our foothold in Nigeria."
A Successful Partnership with Akoin
BitMinutes also has a strong footprint in the rest of Africa, thanks to its ongoing partnership with Akoin, a new cryptocurrency and DApp eco-system from global artist and visionary Akon.
That union has long reaffirmed each company's commitment to serving the unbanked in Africa.
"We believe Akoin brings a sophisticated ecosystem to a region of the world in dire need of modernization," said Meredith, who added that Akoin is highly respected on the continent, not only because of its technology, but also the passion of its founder, American-Senegalese rapper Akon.
To that end, Akon recently said that "transparency is the one thing that can weed out the corruption in Africa. Our mission has always been to create a system that can give everything back to the people, and put them more in control of their resources." Akon may be on the verge of realizing that mission, starting with BitMinutes.
BitMinutes' tokens also allow peer-to-peer value transfer to more than 1.2 billion bank and mobile accounts across more than 70 contracted countries, while prepaid airtime top-ups are available to more than 4 billion mobile accounts in approximately 120 countries.
Through the Akoin ecosystem, BitMinutes tokenizes prepaid cellphone time, allowing it to be sold for fiat or cryptocurrency. "Think of it as a blockchain-based banking and settlement system for prepaid minutes, where you can also convert those minutes to cash or crypto," wrote Reza Jafery in an article that appeared recently on Hackernoon. "People who don't have bank accounts can approach prepaid minutes vendors in their village and convert cash into BitMinutes or Akoin. Through the Akoin platform, BitMinutes can be sent quickly and freely to other phones, used for airtime top-ups as well as be converted to Akoin tokens or fiat currency."
The "prepaid minutes vendors" are part of BitMinutes' aforementioned TAN.
"Given Akon's relationships with African countries and governments, integrating Akoin is considered a win by each of the political leaders," Jon Karas, Akoin President & Co-Founder, said last year. "The fact that BitMinutes is already doing something amazing in Nigeria and Kenya for the unbanked is what makes this a good partnership. However, the real winner isn't Akoin or BitMinutes, but millions of Africans who will, as Akon's hopes, 'regain control of their resources.'"
UMI Blockchain Ecosystem: Instant Transfers, Smart Contracts, and Profitable Staking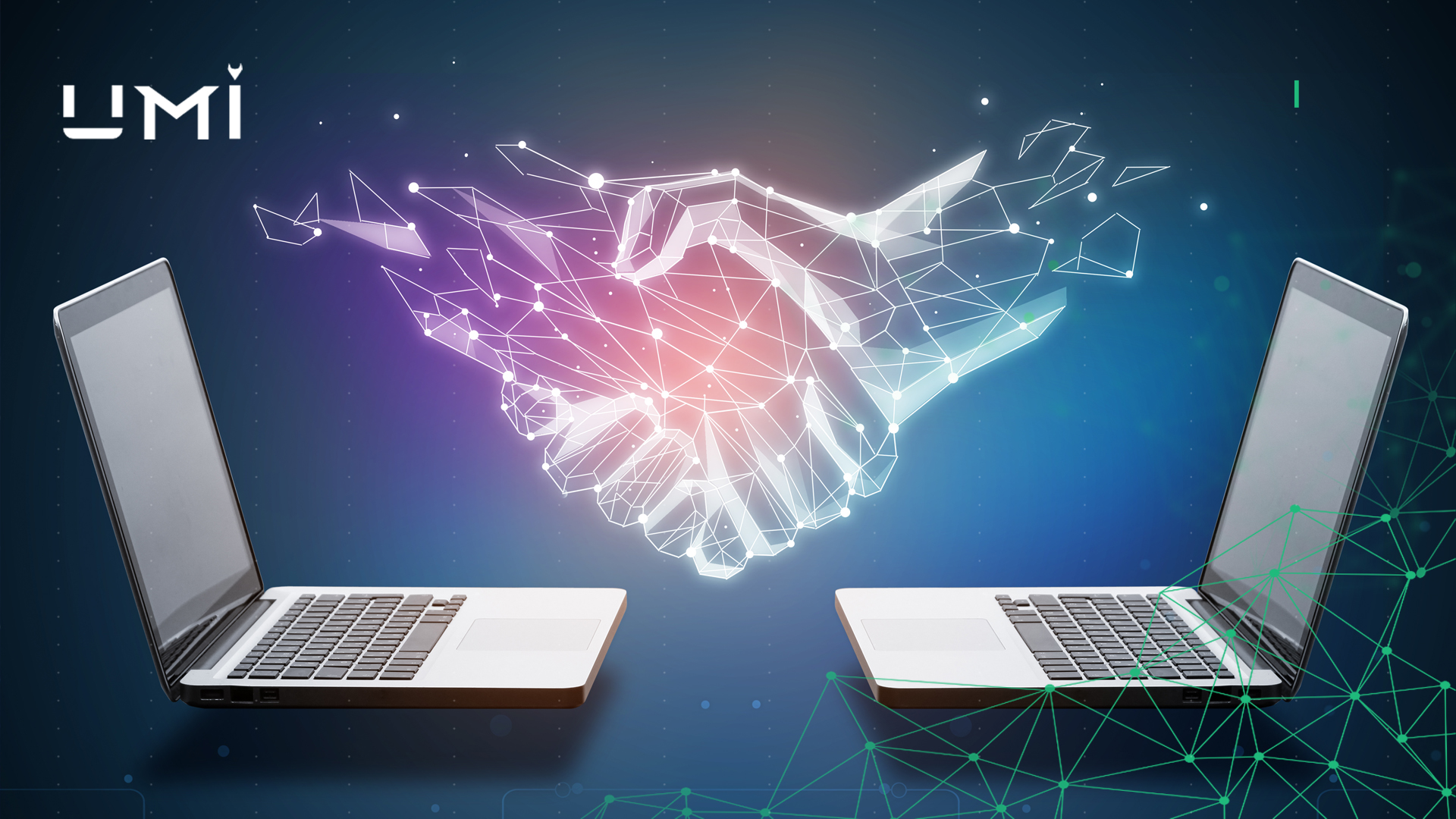 The number of issued cryptocurrencies and digital tokens has exceeded 7,000, and in this ocean of crypto projects, it is difficult for investors to recognize promising services at an early stage of development. However, at the same time, investments at this stage maximize the profits.
UMI is one of the young projects created at the crossroad of DeFi and digital assets trends, which draws attention not only by its unique functionality but also by its future plans.
UMI is a universal monetary instrument that allows users to make instant, secure, and free financial transfers, as well as earn crypto through profitable staking. In addition, UMI is a full-fledged blockchain platform capable of executing smart contracts of any complexity.
Let's take a closer look at UMI capabilities.
Transactions
The UMI network can execute approximately 4500 transactions per second. This significantly exceeds the capacity of most other blockchains, including fundamental ones like Bitcoin or Ethereum.
The UMI Mainnet was launched in the summer of 2020 and it's continuously improving. In the future, the UMI team will roll out an update that will increase enough high capacity to execute 10,000 transactions per second. This brings the UMI platform closer to the transactional conductance of major payment systems such as VISA and MasterCard. The UMI developers also have a long-term goal – to achieve the capacity of 1 million transactions per second. Although this sounds too ambitious, there is a chance to reach it in the long run, and here is why.
First, the UMI network operates on an improved version of the Proof-of-Authority consensus (PoA consensus characteristics will be discussed in detail later in the article). Secondly, such scaling can be achieved through the optimization of programming languages ​​and smart contracts, as well as with such tools as Kubernetes. Finally, upgrades of the UMI network can be carried out faster and with less effort with the planned changes in the internal architecture of the ecosystem.
Another planned function of the UMI ecosystem payment service also appears to be very promising: offline transactions. Other blockchain systems focus on transactions exclusively via the Internet, while in the UMI ecosystem, the procedure of sending transactions can be carried out without access to the World Wide Web using ordinary SMS or other communication methods. For example, the length of a UMI transaction is 150 bytes. That's 1200 bits of information. The standard length of an SMS is 1120 bits (140 bytes), which means that only 2 SMS are required to send a transfer through the UMI blockchain. This is convenient if the transfer needs to be sent urgently, and the Internet is temporarily not accessible. Technically, the UMI ecosystem is already capable of sending offline transactions without the Internet connection, but the service for initiating transfers has not been launched yet. The UMI team is currently developing it.
Although, the main feature of the UMI blockchain is not the network's capacity, but the absence of any fees. This has been achieved by the unique technology on which the ecosystem is built, as well as a different economic model in comparison to other popular cryptocurrencies.
Technology
The UMI blockchain is based on Proof-of-Authority technology, a concept created by Ethereum co-founder Gavin Wood.
The difference between PoA and the popular Proof-of-Work algorithms (which Bitcoin runs on) or Proof-of-Stake (Ethereum plans to switch to PoS) is that in the PoA network there is no place for contest between the miners and forgers for the right to generate a block and get a reward. The generation of blocks, and most importantly, their integration into the blockchain, is handled by trusted nodes – 'master nodes'. In the UMI network, master nodes are large authorized nodes that meet stringent speed requirements. This feature significantly increases the network's capacity.
However, the original concept of PoA also has its drawbacks. The original PoA model assumes that ordinary users cannot influence the operating mechanics of the system, and only trusted nodes have the right to confirm transactions and record them in the blockchain, and those usually belong to one organization or affiliated companies. These factors increase the risks of network centralization, which deprives the cryptocurrency of its main value – decentralization – and makes it little different from other already existing traditional payment systems. In order to avoid the risk of network centralization, the nodes in the UMI blockchain are divided into two types – 'master nodes', that integrate blocks into the blockchain, and 'validator nodes' that validate the blocks. Only certain types of nodes can become master nodes – they include nodes launched both by the UMI team and their numerous partners from different countries, while any user can launch a validator node. Validator nodes monitor the work of the master nodes, and if the suspicious actions are detected, the unscrupulous masters are automatically disconnected from the system.
Along with the distribution of power among master nodes and validator nodes, another mechanism that is designed to prevent centralization is planned to be implemented in the UMI system in the future – integration with Proof-of-Stake consensus. The UMI blockchain will continue to operate on the PoA algorithm, but if any problems with the master nodes arise, the system will automatically switch to the reserve PoS consensus. Even if all of the masternodes suddenly stop functioning, the performance of the UMI network and its ability to conduct transactions will not be affected. PoS nodes do not need computing equipment to work, a regular laptop is enough. Any UMI user who has installed a desktop wallet with a validator node will be able to launch a backup PoS node.
Moreover, staking works on a smart contract in the UMI system, which means that the staker does not need to keep the computer on all the time. Thanks to staking on a smart contract, you can generate new UMI coins: up to 40% per month in 24h mode.
With such a profitable economic model, UMI encourages users to actively join the system. This model is one of the features that allows UMI to avoid commissions for transfers – staking participants are interested in developing the ecosystem without additional incentives, such as commissions.
Smart Contracts
The UMI blockchain allows you to create many specialized multifunctional smart contracts, including those suitable for integration into e-commerce services or for launching decentralized autonomous organizations (DAOs). These include various decentralized finance (DeFi) services.
Areas of application for the UMI blockchain smart contracts:
Decentralized exchanges and applications;

DeFi protocols, including Yield Farming and lending;

Online stores;

Crowdfunding platforms;

Gambling sites;

Gaming platforms;

Cashback and bonus programs;

and many other services.
Thanks to its high capacity, the UMI network will ensure the smooth operation of large DeFi projects, decentralized exchanges (DEX) or decentralized applications (DApps), and users will not face unprecedented high transaction fees, as it happened before with the Ethereum network. Thus, the launch of UMI-based DeFi services will not have a negative impact on those who use the system exclusively for money transfers.
Staking in Detail
Currently, UMI coins can be mined in two staking structures (pools) – ROY Club and ISP Club. In order to start mining you need to create a personal wallet in the UMI blockchain and transfer a certain amount of UMI coins to your address.
After replenishing the wallet address, you can place your coins for staking in two pools. Unlike other staking systems, coins in the UMI system do not get frozen after joining a pool. They remain in the user's wallet and no one can access them except the owner. Staking rewards accrue 24/7. The user can withdraw and sell them at any time.
You can buy UMI coins via the SIGEN.pro trading platform, which includes an exchange, an automatic exchanger, and a p2p platform. According to the statistics, the daily trading volume of UMI ranges from $ 250,000 to $ 300,000, and the liquidity of the order book for buying coins has already exceeded $ 3.2 million, taking into account the p2p-platform. For the project that was launched only four months ago, the numbers look very promising. The interest in UMI on the market is indirectly evidenced by the rapidly growing number of active users: their number exceeded 47,000.
Mobile Apps
Thanks to high-quality and fast mobile apps, users can perform all key operations using a smartphone or tablet. The applications for Android or iOS can be downloaded from Google Play and App Store, respectively.
UMI mobile apps offer a wide list of functions. One can create and manage one or several UMI wallets, receive and send coins, connect to staking structures, view the history of transactions, and get in touch with technical support.
The applications provide the ability to authorize using Face ID, fingerprint, or PIN-code.
You can find all the latest information about the UMI project in the blog.
Disclaimer: This is a sponsored post. Readers should do their own due diligence before taking any actions related to any company, product, or service mentioned in this article. BitcoinAfrica.io is not responsible, directly or indirectly, for any loss or damage caused by or in connection with the use of or reliance on any content, product, or service mentioned in this post. 
Conflux Network Phase III — Tethys Officially Launches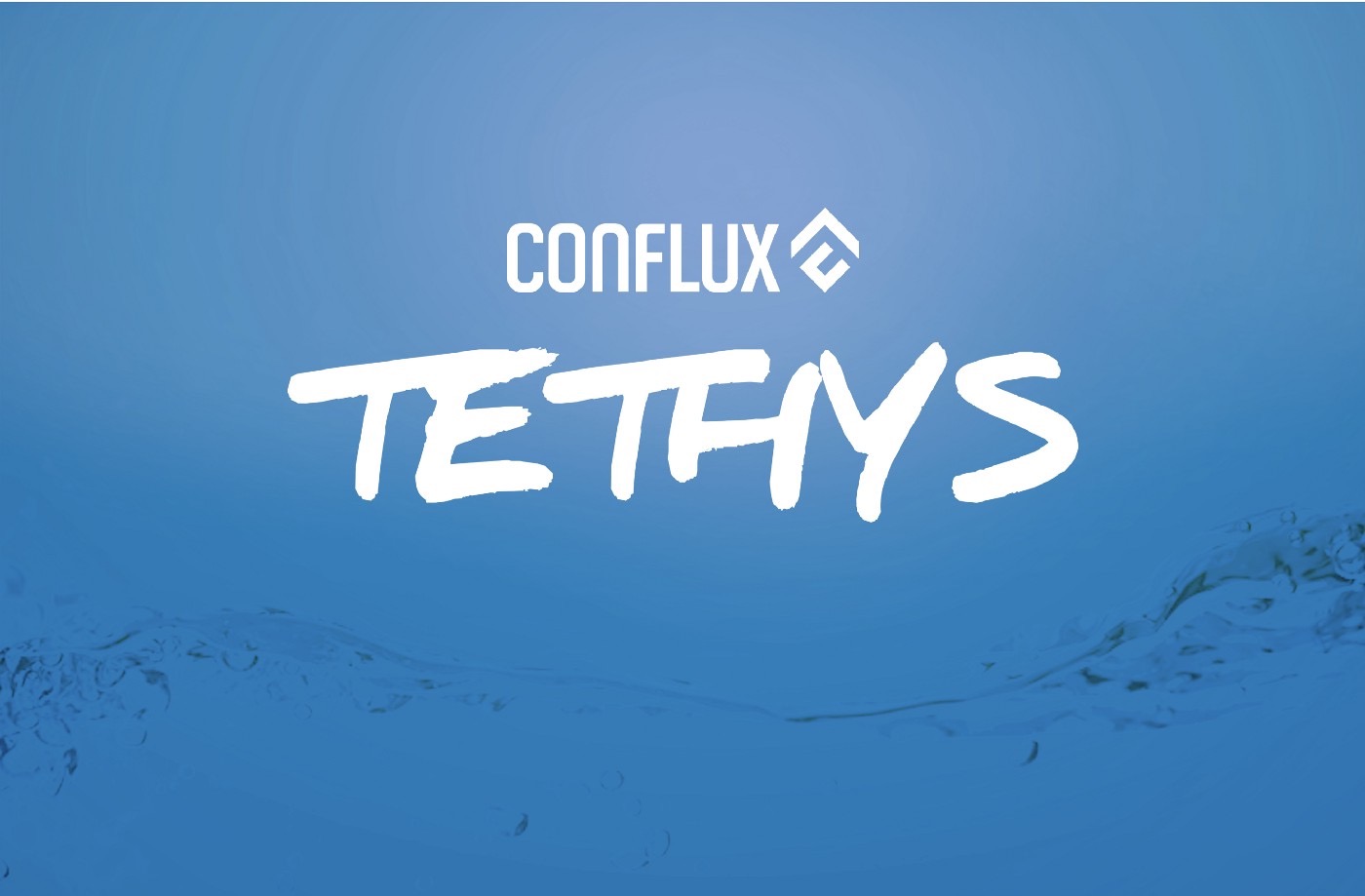 Conflux Network mainnet launch was different from orthodox mainnet of other blockchain projects. The mainnet launch was set up in three phases; namely Pontus, Oceanus, and Tethys. The launch of Tethys — our final phase — marks a significant moment for all applications on the network.
In the first phase – Pontus launched Conflux DEX Ecosystem — the first step towards a more secure, stable, and easier-to-use framework for DEXes. The Conflux Foundation supports the development and maintenance of the three basic features of the DEX ecosystem:
Cross-Chain Asset Protocol — ShuttleFlow

Dual Protocol: On-Chain Settlements — BoomFlow & Off-Chain Matching — MatchFlow

Value-Added Services such as Flash Swap and Price Limit services
Conflux also launched five global Pioneer initiatives at this stage with the aim to further expand our influence outside of the traditional crypto community. 
In the second phase – Oceanus: we focused on mining and the PoW algorithm. In the first half of this phase, we organized several mining campaigns, from mid-scale (hundreds of participants) to large-scale (thousands of participants), to further verify the stability of the network. Conflux organized a total of 14 mining activities with over 5000 participants in the process of decentralizing and stabilizing the Conflux Network.
Conflux Network became the third-largest decentralized network in the world with 4800+ network nodes reached during Conflux Oceanus. We also launched and concluded our first grants program. More than 50 teams, projects, or individuals applied for the grants, and 5 excellent projects were ultimately selected (Bitquery, Decentology, Certik, Fullet, Mixpay, Simpli Defi, Superfluid) who would be issued approximately $300k in Conflux token (CFX). Conflux network is also one of the initiators of Open Defi Initiative, which includes well-known Defi projects like Aave, DyDx, Balancer among others.
In the third and final mainnet phase – Conflux Tethys, there will be a 1:1 swap of FC's to CFX. FanCoin (FC) is the official pre-mainnet token of Conflux Network, led and issued by the Conflux Foundation. Conflux Foundation utilized the FC token to fully mobilize the power of the community as well as provide early-access experiences for Conflux products. FC's-USDT is tradeable on Moondex, while CFX- USDT trades will start and CFX can be used across all Defi products on Conflux Network. Instructions on how to convert previously held FC's to  CFX will be announced, to get regular updates about CFX join our Telegram and Twitter channels.
Right now, there are 17 assets mapped onto our DEX ecosystem, a few of them include BTC, USDT, ETH, DAI, COMP, DF, KNC of which three (BTC, USDT, ETH) already trade on MoonDEX. 
Conflux Network would be launching its first virtual hackathon to celebrate the final stage of the main-net launch, along with two of our reputable partners (Aave and Chainlink).
Conflux Network set base in the African market now for about nine months. So far we have realized that one of the major use cases of cryptocurrency in Africa to date is remittance. A recent report from the World Bank revealed that the global average cost of sending $200 remains as high as 6.8% in 2020. Cryptocurrency and stablecoins bring an alternative for Africans, where transaction costs can be as little as $5 to move over $10,000 worth of Bitcoins. Africa continues to have the highest average cost of remittance at about 9 percent. This is why we have had some of our African community members reaching out to ask if CFX would be able to bridge the gap between several African currencies and the Chinese Yuan. Our partnership with Fliqpay is a very strategic one as we are working towards achieving this goal.
Besides reaching out to traditional crypto communities, we have on-going activities targeting non-crypto individuals, some of which include:  
Trade-in FCs for Jumia voucher: This is the first of its kind in the crypto space. It came as a result of a use case for FC's. It has been received well and so far we've had great responses to the initiative.

FPL League sponsorship

:

We at Conflux Network are keen on setting our mark and being different from other blockchain projects. That's why we partnered with Quidax, one of the biggest exchanges and 352ng a sport media, in sponsoring a fantasy premier league tournament in Africa. The league has close to 2000 people participating in it.

Instalive Webinars:

We also started the bi-weekly Instalive webinars where we invited key opinion leaders as guests to speak on different blockchain and defi topics. 
The launch of Conflux Tethys is not the end, but the beginning of a great new journey. The team will continue to provide technical guarantee and support for the Conflux Network for a period of time before it is finally delivered to the community.
Currently, there are over 17 assets mapped and can be found on Moonswap.io or Shuttleflow.io, we hope that the Conflux Network can leave a wonderful legacy in the history of the rapidly iterating blockchain industry.
Disclaimer: This is a sponsored post. Readers should do their own due diligence before taking any actions related to any company, product, or service mentioned in this article. BitcoinAfrica.io is not responsible, directly or indirectly, for any loss or damage caused by or in connection with the use of or reliance on any content, product, or service mentioned in this post. 
Join the TRX/NGN Trading Competition in Nigeria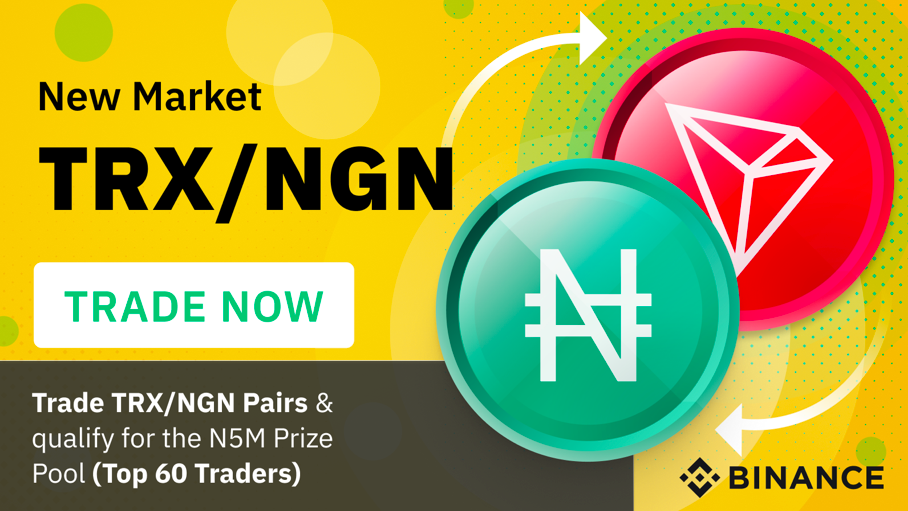 Binance has opened trading pairs for TRX/NGN as of 2020/10/01 10 AM WAT. Users can now deposit NGN and buy TRX on Binance.com. Users can also deposit TRX and trade for NGN.
Binance and TRON are collaborating to offer a N7,000,000 pool in bonus and giveaway to TRX traders on the Binance Platform. This is to celebrate the addition of the TRX/NGN Trading pair. 
Competition Period: 2020/10/2 0:00 AM – 2020/10/15  0:00 AM (UTC)
Promotion A: Trade TRX/NGN pairs on Binance to Win from a Prize Pool of N5,000,000
To participate in this promotion and share in the bonus pool, you must be among the Top 60 traders with the highest number of completed trades within this competition period. The more you trade the higher your chances of winning.
Bonus Activity:
To participate in this promotion, you have to trade at least $1,000 of TRX/NGN from Oct 1st- 10th, 2020 to qualify for the raffle draw. Up to 20 Winners will be drawn during the AMA (Ask Me Anything) session with the Justin Sun, Founder of TRON on the Binance Nigeria Telegram community here.
The more you trade TRX/NGN pairs, the more slots you get and the higher chance to win. 2,000,000 NGN (100,000 NGN for 20 users). Trading volume of $1,000 qualifies you for one raffle ticket.
Only users that have completed their KYC are qualified to share in the reward pool.
The Nigerian Naira (NGN) is a fiat currency and does not represent any other digital currencies.
Terms & Conditions
To participate in this promotion, users must complete their KYC.

The NGN rewards will be allocated to the Binance Wallet within 15 business days after the campaign finishes. Users can see their rewards by selecting the Account Center > Wallet > Distribution History.

Binance reserves the right to cancel or amend any Activity or Activity Rules at our sole discretion.

Binance reserves the ability to disqualify any participants showing signs of fraudulent behavior immediately.
Join the competition! Start trading on Binance today.
Risk warning: Cryptocurrency trading is subject to high market risk. Please make your trades cautiously. Binance will make best efforts to choose high-quality coins, but will not be responsible for your trading losses.
Disclaimer: This is a sponsored post. Readers should do their own due diligence before taking any actions related to any company, product, or service mentioned in this article. BitcoinAfrica.io is not responsible, directly or indirectly, for any loss or damage caused by or in connection with the use of or reliance on any content, product, or service mentioned in this post.