BitMinutes Builds on Success in Africa by Enhancing Mobile Application – Making It Easier for Nigerians to Buy Bitcoin and USD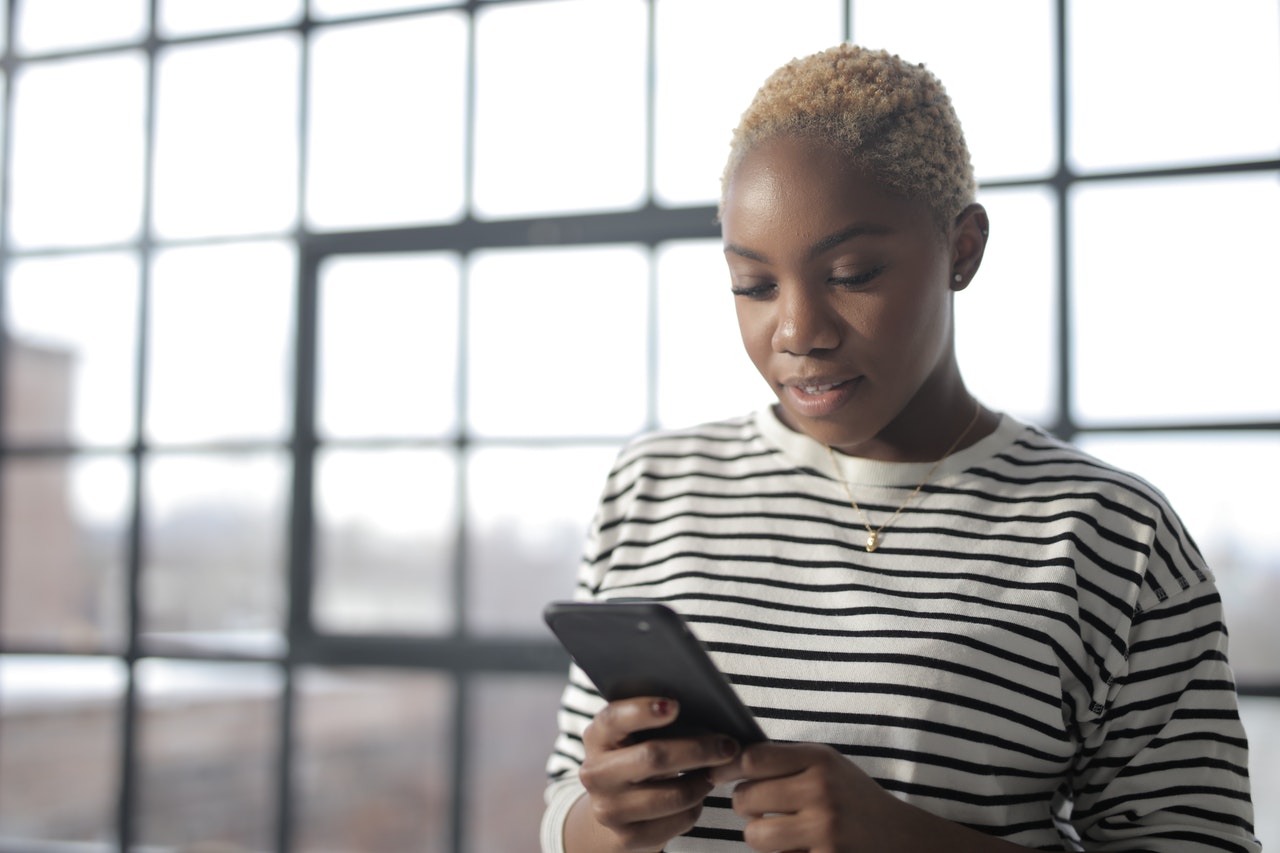 Atlanta-based BitMinutes Inc. (BitMinutes), a financial services technology company leveraging blockchain and pre-paid minutes tokenization to provide financial inclusion to the global consumer, has announced that it has added a feature to its application that will make it easy for Nigerians to purchase Bitcoin (BTC) as well as US Dollars.
Those in Nigeria interested in purchasing BTC and/or US Dollars should visit: https://my.tanagent.com/nigeria/
In a little over two years in Nigeria, BitMinutes has created a Trusted Agent Network (TAN) of merchants that accept the Nigerian BitMinutes for goods and services as well as exchange Nigerian BitMinutes for local currency. That network spans more than 1,300 TAN agents, serving more than 7,000 citizens.
The latest feature will allow account holders to easily purchase BTC of US Dollars, using Nigerian BitMinutes, from their phone or computer.
"The Nigerian BitMinute is a stable coin that can be used as a currency in Nigeria," said Tom Meredith, the CEO and Founder of BitMinutes. "We believe adding this feature will further solidify our foothold in Nigeria."
A Successful Partnership with Akoin
BitMinutes also has a strong footprint in the rest of Africa, thanks to its ongoing partnership with Akoin, a new cryptocurrency and DApp eco-system from global artist and visionary Akon.
That union has long reaffirmed each company's commitment to serving the unbanked in Africa.
"We believe Akoin brings a sophisticated ecosystem to a region of the world in dire need of modernization," said Meredith, who added that Akoin is highly respected on the continent, not only because of its technology, but also the passion of its founder, American-Senegalese rapper Akon.
To that end, Akon recently said that "transparency is the one thing that can weed out the corruption in Africa. Our mission has always been to create a system that can give everything back to the people, and put them more in control of their resources." Akon may be on the verge of realizing that mission, starting with BitMinutes.
BitMinutes' tokens also allow peer-to-peer value transfer to more than 1.2 billion bank and mobile accounts across more than 70 contracted countries, while prepaid airtime top-ups are available to more than 4 billion mobile accounts in approximately 120 countries.
Through the Akoin ecosystem, BitMinutes tokenizes prepaid cellphone time, allowing it to be sold for fiat or cryptocurrency. "Think of it as a blockchain-based banking and settlement system for prepaid minutes, where you can also convert those minutes to cash or crypto," wrote Reza Jafery in an article that appeared recently on Hackernoon. "People who don't have bank accounts can approach prepaid minutes vendors in their village and convert cash into BitMinutes or Akoin. Through the Akoin platform, BitMinutes can be sent quickly and freely to other phones, used for airtime top-ups as well as be converted to Akoin tokens or fiat currency."
The "prepaid minutes vendors" are part of BitMinutes' aforementioned TAN.
"Given Akon's relationships with African countries and governments, integrating Akoin is considered a win by each of the political leaders," Jon Karas, Akoin President & Co-Founder, said last year. "The fact that BitMinutes is already doing something amazing in Nigeria and Kenya for the unbanked is what makes this a good partnership. However, the real winner isn't Akoin or BitMinutes, but millions of Africans who will, as Akon's hopes, 'regain control of their resources.'"
How I Got $1000 In A Month on BTCC Crypto Derivatives Trading Platform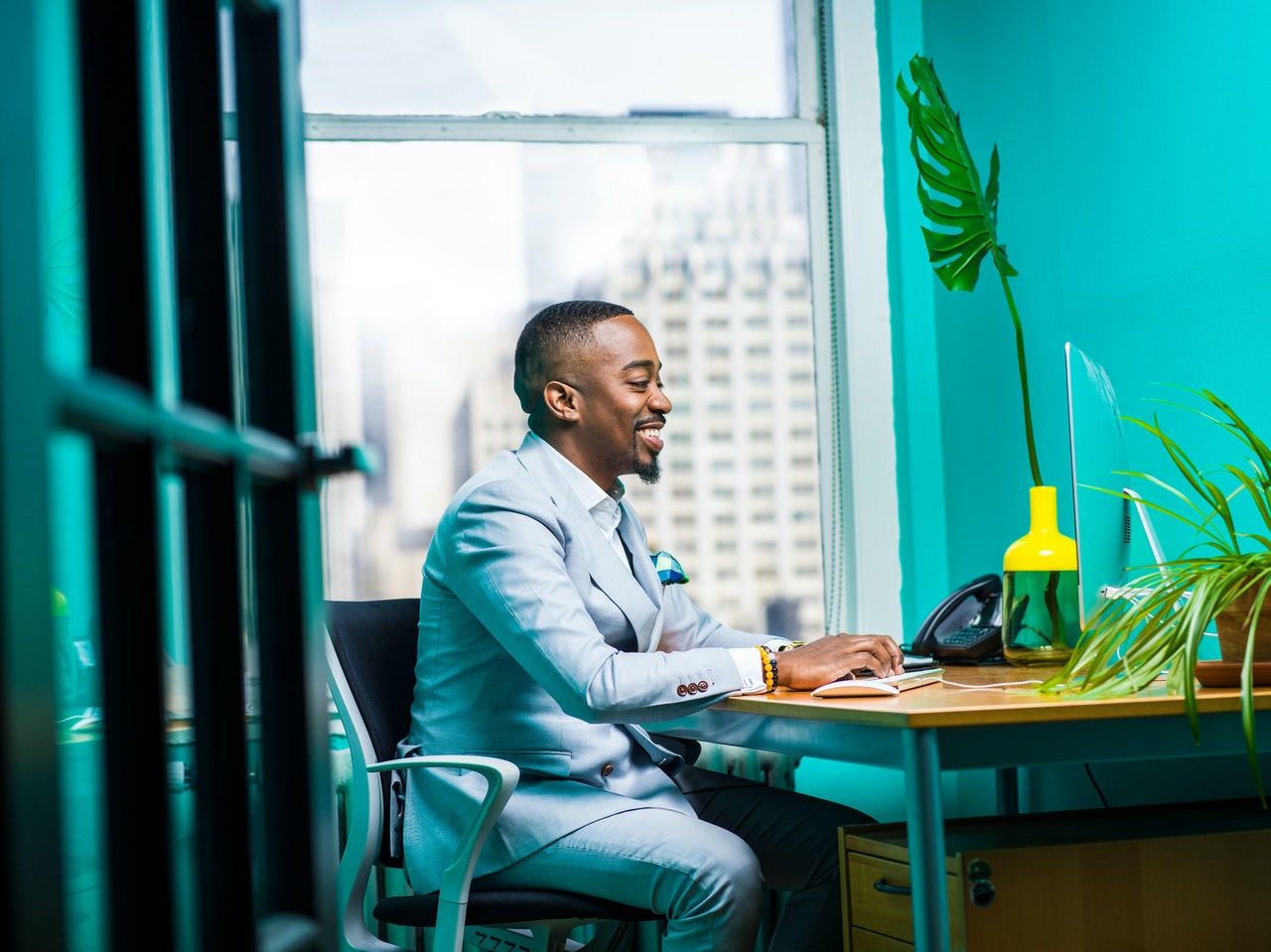 Since its invention, bitcoin has been one of the best performing cryptocurrencies to date. And just like most crypto enthusiasts, I took a liking for it and I have been a bitcoin trader for quite a while. But most, unfortunately, the better part of my trading experience at the beginning did not have a breakthrough.
Bitcoin Price Boom in 2017 and the Unpredicted Fall!
Bitcoin market can be quite volatile especially for bitcoin spot trading, which is how I initially used to trade bitcoin. For instance, everyone remembers the end of the year 2017 when bitcoin prices soar past $19,000 per single bitcoin. And most investors – I included – thought that we had found a new investment opportunity thinking that our new found gold was going to rise further in the year 2018 and we bought some significant amount of Bitcoins waiting to sell them once the prices climb a bit higher.
But I don't need to explain what happened in the following months! From $19,000 to almost $5,000 in less than six months was quite a frustration for bitcoin investors. I mean how did I not see that coming? How did I ignore the fact that the bubble was just about to burst?
In a way, I did not blame myself too much since almost every other cryptocurrency registered a similar drop. But that was a turning point in how I was to trade Bitcoin into the future!
Crypto Futures Contracts
It did not take me long before I learned about bitcoin futures contracts. However, I had to be careful this time around. Once bitten, twice shy!
I took my time for the better of 2019 to learn about crypto futures, how they work, and where I can trade them.
The first thing that struck my attention is the fact that Bitcoin futures trading did not require me to own the actual bitcoin. That was a great relief because if you hold bitcoin in a wallet, you don't want their market value to drop below what you bought them at, which makes you be constantly in a trading mood even though you may not be doing it on an exchange platform. In a way, I felt that was a way of eliminating the stress involved.
Secondly, I realized that crypto futures involved market price speculations just like most of the financial trading markets like Forex and Binary Options. And that to be sounded quite interesting and easy to do.
But there is one thing that complicated things a bit and that was the issue of leverage trading. Most crypto futures exchanges offer leverage trading which means you can open contracts/trades that are larger than collateral (what you invest in the trade). This way you can open and hold very large contracts though it depends on the maximum amount of leverage that your futures exchange provides and that translates to larger profits.
And although I learned that leverage trading was a double-edged sword since if your market speculations are wrong you end up making larger losses, I was convinced and determined to do an adequate market analysis to ensure I get most if not all the speculations right to close most of my futures contracts in profits.
Now the hard part was locating a Bitcoin futures exchange that offers the largest leverage possible. Most of the ones that I found had the leverage of up to 100x, which I felt was still too low. I needed a platform that would allow me more.
BTCC Exchange
A few months ago I found BTCC exchange, which is the world's longest-running crypto exchange offering leveraged weekly/perpetual futures on nine major cryptocurrencies including Bitcoin, Ethereum, Litecoin, EOS, Bitcoin Cash, XRP, ADA, XLM, and DASH. And from the first impression, it seemed to tick all my requirements of a crypto futures exchange. 
To start with, it met my requirement for an exchange that offered more than 100x leverage. To my amusement, it offers 150x, which was what I would ask for.
I decided to open an account with them. To start with, the account opening process and registration process was very easy and I could access their trading platform. So I took a month or two learning how its platform works, which was not a tough thing since they have a very simple to use platform.
Eventually, last month I decided to deposit $200 worth of USDT with them to officially start my live trading experience. I had very great hopes in them and they did not disappoint!
To my advantage, I also found out that BTCC also has a mobile trading app for Android and IOS users and I find it very helpful especially when I want to follow my contracts while I am outdoors.
Making $1000 in a Month Trading Bitcoin Futures
This was a dream come true.
My first Bitcoin futures contract was on BTC Daily futures contract where I placed a BUY Market Order with a lot size of 1 and leverage of 150x, which cost me 75USDT as collateral for the contract. The contract value was 11,257.66USDT at the time I was placing the order and at the expiry, the value had climbed to 11,636.74 USDT.  I ended up making 379.08USDT, which is an equivalent of $379.08. Honestly, I had not made such an amount from a single Bitcoin trade before.
I decided to rest for the rest of that week hoping to make another trade once I had good market speculations. Mid the following week, I opened another BUY Market Order with a lot size of 1 and leverage of 150x, which cost me 75USDT as collateral. The contract value was 11,716.08USDT at the time I was placing the order and at the expiry, the value had climbed to 11,839.51USDT.  I ended up making 123.43USDT, which is an equivalent of $123.43.
I was doing fine so far. But in the next trade, I made a loss of 70.45USDT. I had anticipated that Bitcoin prices were on the rise and the following week I placed another BUY Market Order with a lot size of 1 and leverage of 150x, which cost me 75USDT as collateral. The contract value was 11,619.03USDT at the time I was placing the order and at the expiry, the value had dropped to 11,548.58USDT.  
I became more proactive in doing my market analysis and last week it paid off. I placed a SELL Market Order with a lot size of 1.50 and leverage of 150x, which cost me 112.5USDT as collateral. The contract value was 17,653.425USDT at the time I was placing the order and at the expiry, the value had dropped to 16899.71USDT. I ended up making 753.71USDT which is equivalent to $753.71.
Doing the math, last month I made a cool $1185.77 trading on BTCC.com! I can recommend anyone to use this futures trading exchange. I believe it is the best.
Go for a free account on BTCC in seconds and make your first crypto leverage trading. The deposit amount is as low as 0.5 USDT. And if your first deposit is 500 USDT or above BTCC will give you a bonus of up to 2000 USDT.   
Note: The futures contracts on BTCC are USDT-margined, and that means you need to have USDT to do the trading.
Tip: If you like to trade on the go, you can download BTCC Mobile APP which will give you a better trading experience than the web.  
Disclaimer: This is a sponsored post. Readers should do their own due diligence before taking any actions related to any company, product, or service mentioned in this article. BitcoinAfrica.io is not responsible, directly or indirectly, for any loss or damage caused by or in connection with the use of or reliance on any content, product, or service mentioned in this post. 
DeFi, Covesting, and the COV Token: The Hottest Trend in Crypto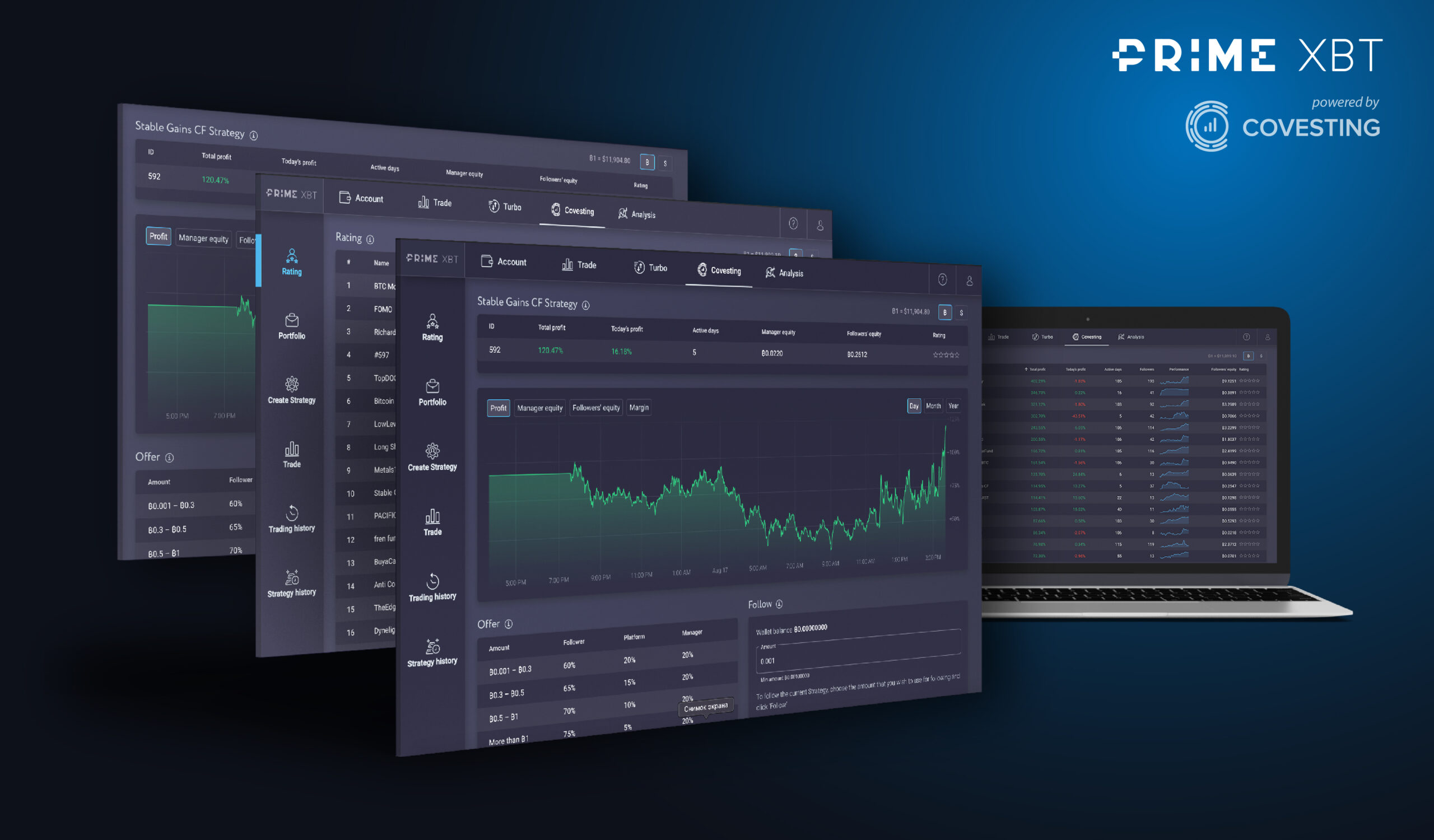 Last month, the Covesting copy trading platform was officially launched to the global public on PrimeXBT. Already users are talking about how it has the potential to be the next catalyst for further explosive growth in the decentralised finance space.
Here's why, along with a brief breakdown of what exactly DeFi, Covesting, the COV token are, and what they have to offer the crypto community.
What Is Covesting? The Complete Copy Trading Platform Now Live PrimeXBT
The Covesting copy trading module is an innovative trading tool developed by a DLT-licensed software developer by the same name. The concept is simple: inexperienced traders or those who can't afford to put forth the time and effort into technical analysis or formulating a proper trading strategy can copy more experienced traders' trades.
These skilled traders can create strategies for others to follow. Followers add capital to these strategies and copy their trades, profiting from the years of experience, learning, and natural talent of some of the greatest the global trading community has to offer.
Followers get to generate the substantial income that trading can provide, but passively and without doing the footwork themselves. That's not to say no work or risk is involved at all. These new traders are still tasked with employing proper risk management in case even the most successful strategy manager has a bad day.
What Is DeFi, And How Does Covesting Fit Into the Blossoming Trend?
According to a detailed report by ConsenSys, a blockchain technology solutions firm founded by Ethereum co-founder Joseph Lubin, the definition of DeFi is wide-sweeping. The DeFi industry now has a record $9 billion USD locked up in decentralised finance applications. And it's only set to grow further.
In a nutshell, DeFi is a decentralised, peer-to-peer alternative to traditional financial services offered by banks and other payment providers. Rather than work through third-parties or intermediaries, tokens built on the Ethereum blockchain can include smart-contracts that can be coded to do several things autonomously.
The report claims that everything from DAOs, to data and analytics, to lending, marketplaces, exchanges, and wallets, all fit under the DeFi spectrum. Covesting is one of those peer-to-peer platforms, connecting a wide range of traders from around the globe. And at the core of Covesting is the Ethereum-based ERC-20 COV token.
The Covesting token (COV) is the native cryptocurrency token of the Covesting copy trading platform on PrimeXBT. The token unlocks previously untapped potential in the decentralised finance space by connecting traders together in a synergistic solution.
The COV token not only powers this platform but provides additional utility through a variety of powerful benefits. For example, holding COV tokens will unlock the ability to allow even more followers, expanding any strategy manager's potential earnings. Followers can even earn a larger portion of success fees by holding COV tokens.
The flexibility in DeFi and ERC-20 based tokens like COV allows even more utility to be added over time. Covesting says that there will be core COV features that all of its copy trading modules will offer, along with unique secondary features that will vary from partner to partner.
This sort of flexibility, utility, and freedom is what has been driving the DeFi trend to enormous profitably as of late.
How Covesting Connects Traders For Synergistic Profitability
The next most important feature of the Covesting copy trading platform after the COV token is the public rating system. The moment a strategy is created, all success and risk metrics are recorded in real-time from there on out and added to the rating system for full transparency.
This methodology keeps traders honest, risk in check, and allows followers to get a good, hard look at the strategies they consider copying. It also brings a layer of competition that isn't found elsewhere. All these successful traders are vying for the same followers, so paying extra attention to performance is critical.
The strategy managers who earn themselves followers will generate a profit from a percentage of follower's success fees—followers profit from picking the right strategy to follow and making a profit based on their ROI. The COV token can unlock even further earnings potential, highlighting its benefits as an up and coming DeFi token.
What This Means For Decentralised Finance And Trading
The decentralised finance explosion is primarily due to two crucial factors. In general, decentralised networks have become commonplace even outside of crypto, using Uber or Airbnb as examples. By eliminating third-parties, peer-to-peer networks thrive in today's digital world. The second factor is that the DeFi space is currently generating profits for all participants, only further fueling the trend.
But while DeFi investors put money into projects with no real merit, those who have found the right trader on Covesting are instead taking in over 1800% ROI, according to data from the Covesting beta that came to a close just ahead of the full public release last month. And while others throw capital at useless Uniswap tokens, smart money knows that the COV token offers real-world utility that most DeFi tokens cannot match.
Covesting is now available to all on the award-winning Bitcoin margin trading platform PrimeXBT. The advanced trading platform lets traders build long and short positions across crypto, forex, stock indices, commodities, and more, or take advantage of innovative tools like copy trading and the COV token.
How to Buy & Sell Bitcoin Safely in South Africa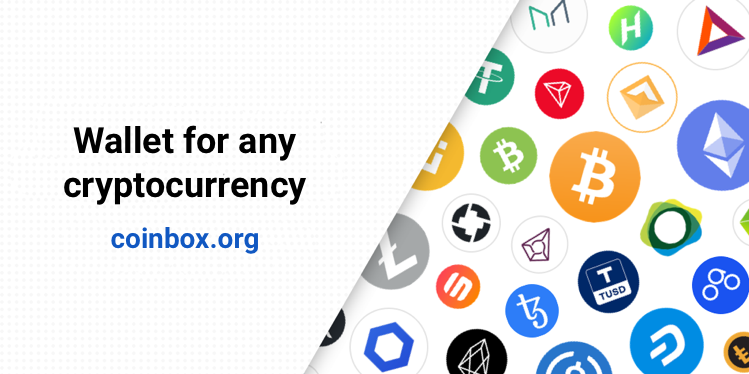 Despite receiving great attention in the financial and investment world, a lot of people do not know how to buy the cryptocurrency Bitcoin. But doing it is as easy as signing up for a mobile app. However, nowadays it is very important to use cryptocurrency safely, so you need to take this issue seriously.
The First Step
If you want to buy bitcoin or any cryptocurrency, is to choose and download a bitcoin wallet, which is where your bitcoins will be stored for future spending or trading. Digital wallets store Bitcoin until you are ready to spend them or exchange them for another currency. Wallets range in terms of features, platforms that accept them, and level of security, so it's essential to choose one that works for you. There is a myriad of Bitcoin wallets on the market, so the competition is harsh. For instance, the CoinBox Wallet is gaining popularity in South Africa now.
CoinBox is one of the most reliable and secure exchanges in the crypto world, having the broadest selection of crypto coins. In addition to the top 100 cryptocurrencies, including the most popular ones, like Bitcoin, Ethereum, XRP, and others, CoinBox also supports any ERC20 tokens. The service is perfect for buying, selling, exchanging, and storing coins without any restrictions and limits.
Now, using the CoinBox Wallet as an example, we will clearly show you how to buy and sell Bitcoin.
The CoinBox Wallet app is available on the Apple Store and on Google Play, and there's the web version of it as well.
Step 1: If the app is downloaded, the first thing is to choose a coin, that you want to buy or sell. When you choose the right coin, you can see the history of your transactions and all options(buy/sell/exchange/send).
Step 2: Here you can choose the amount of cryptocurrency you want to buy or sell the bitcoin and withdraw money.
Step 3: Here you can see other options of CoinBox Wallet such as price monitoring, settings, and referral program. We would recommend you to pay attention to the referral program with which you can receive up to 80% fee from every friend's deal, that you've invited.
To find out more about Coinbox, click here.
Disclaimer: This is a sponsored post. Readers should do their own due diligence before taking any actions related to any company, product, or service mentioned in this article. BitcoinAfrica.io is not responsible, directly or indirectly, for any loss or damage caused by or in connection with the use of or reliance on any content, product, or service mentioned in this post.