Weekly Roundup: First Cohort of African Women Graduate from Binance Blockchain Bootcamp & More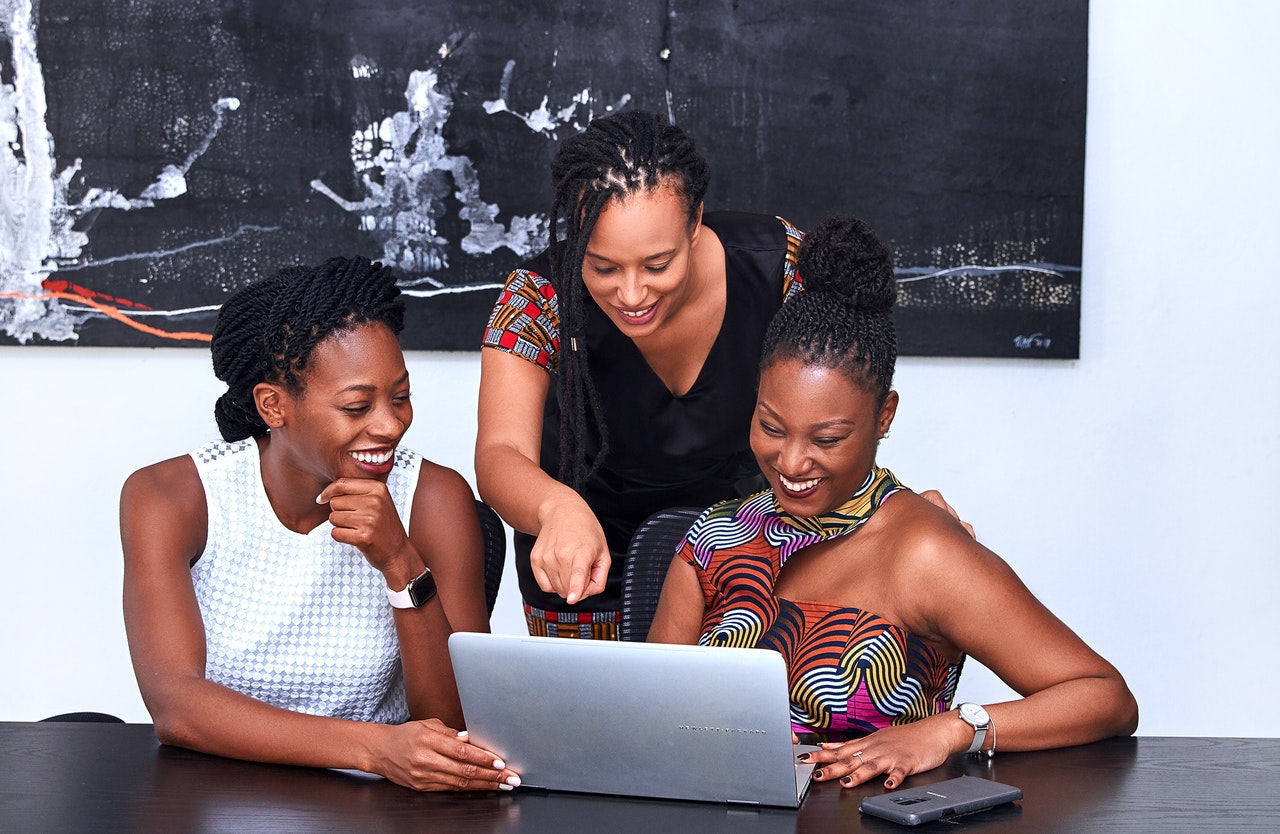 In this week's news roundup, you'll read about the first group of African women who graduated from Binance's blockchain bootcamp, the Women in Crypto event set to take place in Ghana and Kenya simultaneously, Bitmama's pre-seed funding round, and more.
First Cohort of African Women Graduate from Binance's Blockchain Bootcamp
Binance, the world's leading blockchain ecosystem and cryptocurrency infrastructure provider, in honour of the International Literacy Day that's celebrated on the September 8, of each year, celebrated the graduation of the first cohort of the Blockchain for Women Bootcamp, which took place on August 27, 2022.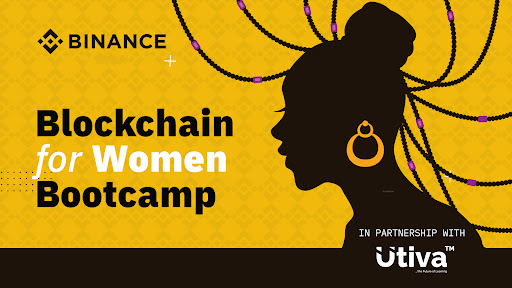 'Transforming Literacy Learning Spaces,' which is this year's theme, aligns with Binance's continued efforts to make crypto learning inclusive for everyone through both online and offline platforms.
In March 2022, the company kicked off the eight-week bootcamp in collaboration with Utiva, an edtech company helping young people attain digital skills, with a goal to equip women in Africa with blockchain education, tools, and skills. The bootcamp received about 3000 applications out of which only 300 were selected to participate in the bootcamp.
This commitment to supporting crypto literacy for women stems from the fact that women remain disproportionately under-represented in the industry, with 95% of crypto users being male, according to Global Crypto User Index.
"The last few years have seen an exciting uptake in blockchain technology – with more individuals and institutions adopting newer systems. However, women remain underrepresented in this revolution and we at Binance are committed to closing this gap. This is why we are truly humbled to be equipping more African women with the skills, resources and network they require to thrive in the blockchain industry." said Hannes Wessels, Country Lead for Binance in South Africa.
The bootcamp provided African women with learning and networking opportunities, as well as resources required to kickstart their blockchain journey.
Women in Crypto Event to Simultaneously Take Place in Accra & Nairobi
Women Who Build Africa, a community that brings together women and non-binary people working in or around the tech space, has officially launched and will host its first event, Women in Crypto, which will take place in Accra, Ghana, and Nairobi, Kenya simultaneously on September 22, 2022.
The event, which is held in partnership with Yellow Card and MFS Africa, is open to all genders with the simple goal of engaging women in the space. The event is co-founded by Gwera Kiwana, Crypto founder in residence at MFS Africa, and Thea Sokolowski, Head of Marketing at Stitch. According to both founders, the event will strive to create an intentional space where members can meet, share what they're building, give and receive feedback, find mentors, investors, employees, employers, and more.
"The idea for Women Who Build Africa came out of multiple conversations Gwera and I had over and over with women in our network, many of whom confirmed there really isn't a space that exists where we can come together to intentionally talk about our experience building in the tech sector," says Sokolowski.
The dual-city Women in Crypto event is dubbed as a "first of its kind", and will take place at Front Back Osu in Accra, Ghana, in partnership with Yellow Card, and at Jenga Leo in Nairobi, Kenya, in partnership with MFS Africa. The events will include a fireside chat with experts in Africa's crypto ecosystem, hosted by Yellow Card's Alice Tomdio and Kiwana herself. Those working in the crypto space as well as the "crypto-curious" can register online to attend.
Bitmama Closes its $2 Million Pre-Seed Funding Round to Expand its Operations
Nigerian blockchain payments startup, Bitmama, has secured an additional $1.65 million to its pre-seed funding to close the round at $2 million.
The latest round is led by Unicorn Growth Capital and Launch Africa Ventures, with participation from Adaverse and follow-on from Flori Ventures, which led the earlier round. Other new investors include Tekedia Capital, GreenHouse Capital, ODBA, Five35 Ventures, Chrysalis Capital, Enrich Africa, Thrive Africa,  AngelList Ventures, and various angel investors.
"We are building Africa's most user-friendly, innovative blockchain company, and we are glad to have the backing of seasoned investors and partners who have walked similar turfs. We are privileged to learn from their blended experiences across corporate and blockchain business verticals. We're confident of the results we've achieved so far, and we're set to build the next big solution that the market deserves," said Ruth Iselema, founder and CEO of Bitmama.
Bitmama, which currently has operations in Ghana, Kenya, and Nigeria, had in October of last year, closed a $350,000 pre-seed funding round. The startup plans to use the funds to expand its operations, consolidate its product offerings, plan its market penetration across Africa, strengthen its team across the different markets and quickly scale new use cases for digital currencies within the continent.
Nigeria's Flutterwave Adds eNaira as a Payment Option
Flutterwave, a Nigerian payments technology firm, has added Nigeria's central bank digital currency (CBDC) eNaira, as a payments option as it looks to expand its operations amid regulatory difficulties across Africa.
The firm said it had added the CBDC as a payment option for its merchants who use the platform to settle payments. The eNaira, which is the first central bank-backed digital currency in Africa, is said to be targeting eight million tech-savvy young Nigerians. The move by Flutterwave is also expected to boost adoption of the digital currency, which has been slow since its launch last October.
To learn more about Bitcoin, download the Bitcoin Beginner's Handbook for free.

Weekly Roundup: African Web3 Mobile Games Publisher Carry 1st Secures $27M in Funding & More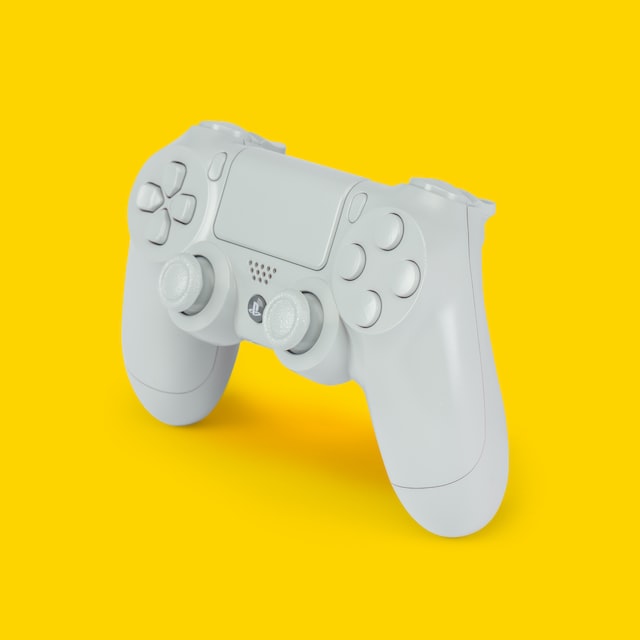 In this week's news roundup, you will read about Carry 1st securing a $27 million funding round and more.
African Web3 Games Publisher, Carry 1st, Secures $27M in Funding
Carry 1st, a mobile games publisher, has announced that it has successfully raised $27 million in funding to grow its digital content creation and publishing platform in Africa. 
Initially, the company said it would use the funds to grow its content portfolio by exploring Web3 play-to-earn (P2E) games, integrating non-fungible tokens (NFTs) into the gaming experience, and expanding its internal capacity. However, it appears as though Carry 1st will use its latest funding round to expand the capabilities of Pay1st, its monetization-as-a-service platform, which allows third-party publishers to make more money in Africa.
Carry 1st's funding round was led by Bitkraft Ventures and saw additional participation from Andreessen Horowitz, commonly known as a16z. Alumni Ventures, Kepple Ventures, Konvoy, Lateral Capital, and TTV Capital also took part in the round. This funding round comes a year after the company raised $20 million in funding that a16 and Alphabet (Google's parent company) supported. 
Nigerian Cryptocurrency Exchange, Roqqu, Granted European Virtual Currency License
Roqqu, a Nigerian crypto exchange, has been given a virtual currency license for the European Economic Area after two years of waiting for permission from regulatory authorities. 
With the license, Roqqu will now be able to operate in 30 countries and expand its services within one of the world's largest crypto markets. Roqqu plans to attract early traders keen on gaining an edge in the crypto sector by offering a better experience and competitive fees for newcomers. In addition, the company hopes to reach more than five million users in 2023, up from the 1.4 million users it has in Nigeria, which was the only country it operated in until it was awarded the license. 
Traditional cross-border payment methods are known to take days, and this is what Roqqu seeks to solve. Benjamin Onmor, Roqqu's CEO said, "It makes a lot of sense to solve this problem by using crypto as the vehicle. Crypto is a faster and cheaper route that can bridge the gap and help reduce fees for moving money globally. This is the core of the problem we want to solve."
Roqqu plans to expand to other counties in Africa, with Ghana, Kenya, South Africa, Tanzania, and Uganda being top of the list of countries it's eyeing to expand into. 
To learn more about Bitcoin, download the Bitcoin Beginner's Handbook for free.

Weekly Roundup: Morocco's Central Bank Announces Completion of Draft Cryptocurrency Regulatory Framework & More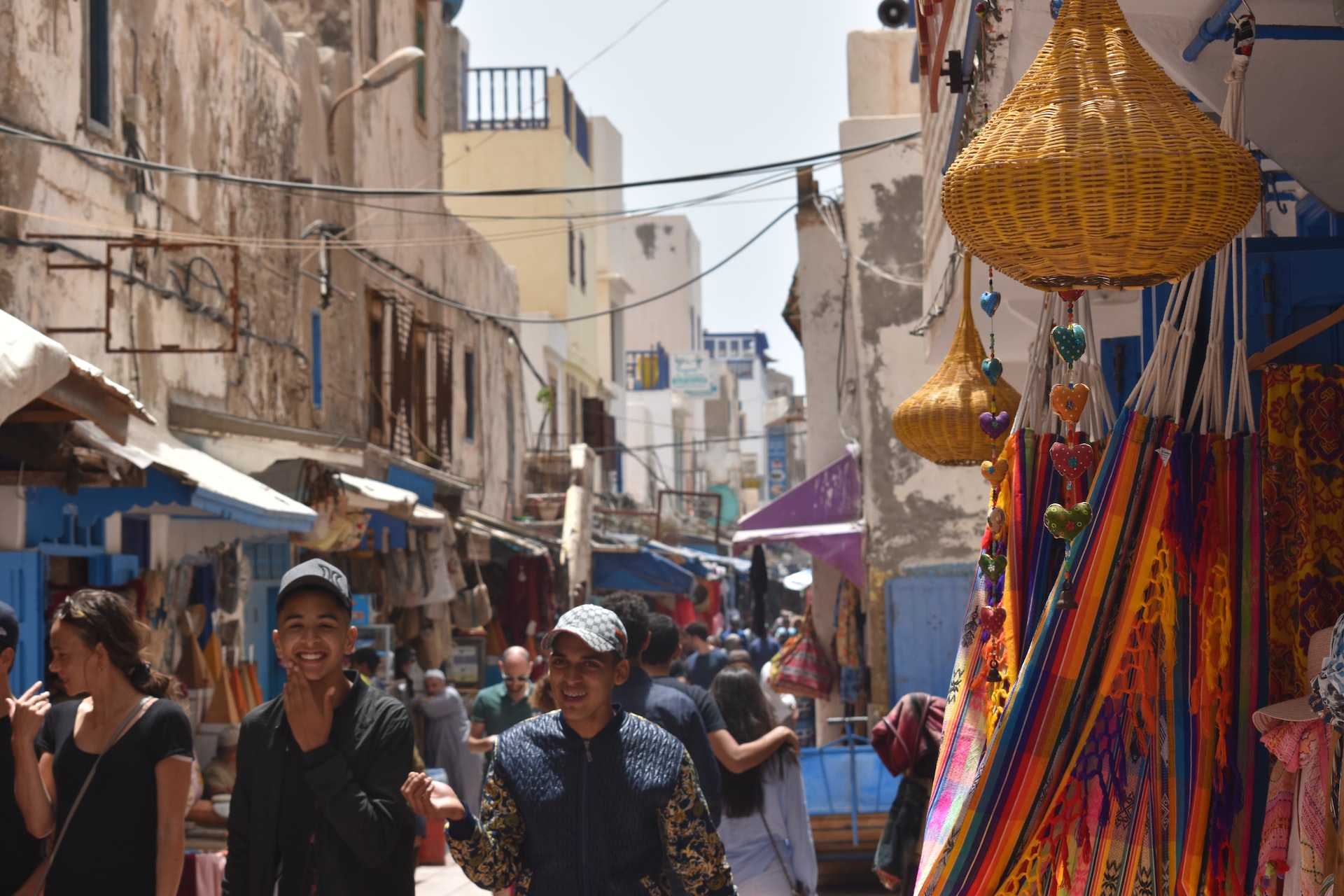 In this week's news roundup, you will read about the Central Bank of Morocco's announcement on the completion of its draft legal framework on cryptocurrencies, Nigeria's plans to establish a regulatory framework for stablecoins and initial coin offerings and more.
Morocco's Central Bank Announces the Completion of its Draft Cryptocurrency Regulatory Framework 
Morocco is set to see the introduction of a new cryptocurrency bill following the country's Central Bank announcement around the completion of the development of a cryptocurrency regulatory framework. 
The bill, which was written by the Central Bank of Morocco, referred to as Bank Al-Maghrib (BAM), will be introduced to the public for discussion and is set to legally define crypto in the fast-growing market of Morocco. This is in a bid to protect individuals while still not constraining innovation in the country. 
Morocco's Central Bank Governor, Abdellatif Jouahiri, already announced a series of discussions between BAM and various stakeholders in late December 2022 that will precede the implementation of the bill. The stakeholders targeted include regulators such as the Insurance Supervisory Authority, the Moroccan Capital Markets Authority (AMMC), and Social Security (ACAPS).
Jouahiri went on to add that the country's Central Bank had collaborated with the International Monetary Fund (IMF) and the World Bank to develop the document. There are also earlier claims that Morocco had reached out to the Central Banks of France, Sweden, and Switzerland in a bid to study their regulatory experience with crypto assets. 
Nigeria Set to Develop Legal Framework for ICOs and Stablecoins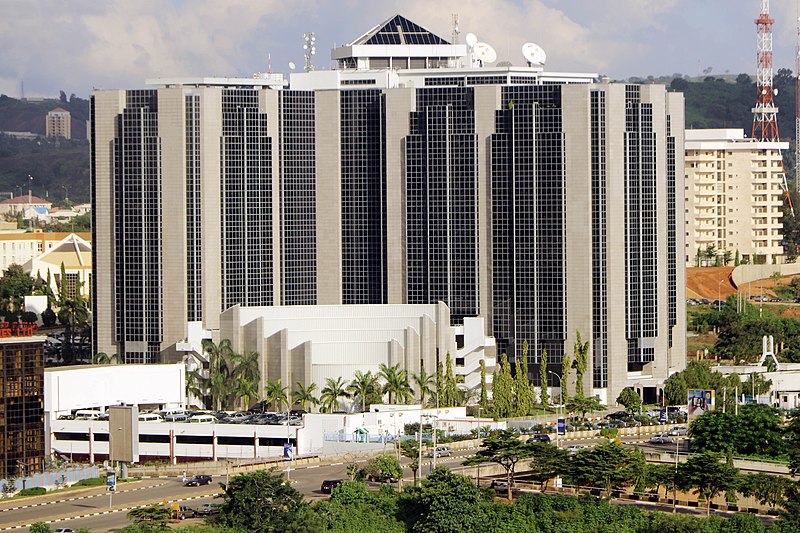 The Nigerian Central Bank has announced plans to consider the development of a regulatory framework for the potential utilization of initial coin offerings (ICOs) and stablecoins. 
The new plans to create a regulatory framework for ICOs and stablecoins were published in an 83-page strategy paper by the country's Central Bank. The document went ahead to note that stablecoins have the potential to become a successful payment mechanism in the country. As for the ICOs, the report cites the need to have them regulated to prevent investors from making losses as it considers the potential that ICOs have when it comes to crowdfunding, fundraising for capital projects, or peer-to-peer lending. 
The paper also discussed the eNaira, Nigeria's CBDC, which was launched in October 2021. In the report, the Central Bank of Nigeria has stood its ground on the potential of the eNaira, terming it as an "enabler for transformation" for the country's economy even as it looks to complete its implementation in the next three to five years. 
The news around designing a regulatory framework for ICOs and stablecoins comes barely a month after the West African announced its plans to legalise cryptocurrency usage. 
Jack Dorsey's Block, Inc. Seeks to Partner with Crypto Companies in Africa
Block, Inc., a multinational technology conglomerate co-founded by former Twitter co-founder and CEO Jack Dorsey, is looking to partner with cryptocurrency companies in the African continent. 
The news was shared by Thomas Templeton, who heads the company's bitcoin mining business and self-custody wallet. Speaking on the collaboration, Templeton said, "Yes, we're always looking for opportunities to partner. We know we can't do it alone and we're not going to build everything to that."
Block, Inc. is interested in collaborating with companies that decentralise mining, be it physical mining or through the use of hardware or software. On the software side, Block, Inc. is keen to partner with companies offering on- and off-ramp solutions for buying and selling bitcoin. The multinational company has already made some investments in Africa, with the most recent investment being in Gridless' $2 million seed round, where it led the round. Gridless is a Kenyan-based bitcoin mining company that helps to bring new energy generation to rural communities in the country. 
To learn more about Bitcoin, download the Bitcoin Beginner's Handbook for free.

Weekly Roundup: Nigeria Looking to Legalise Cryptocurrency Usage, CAR's Sango Coin Postponed & More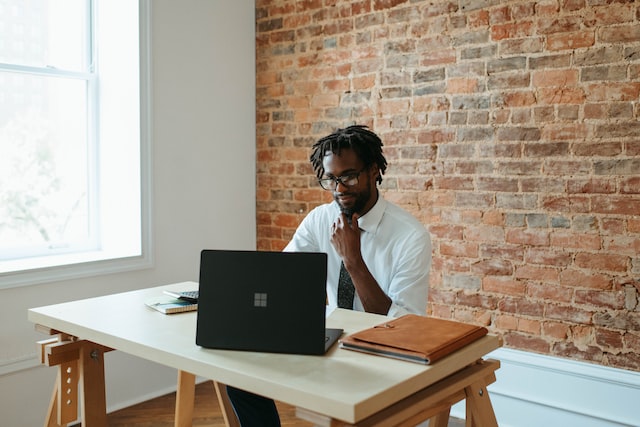 In this week's news roundup, you will read about Nigeria's plans to legalise the use of bitcoin and other cryptocurrencies in the country, Sango Coin listing postponed by the Central African Republic due to market conditions, and more.
Nigeria Looking to Legalise Cryptocurrency Usage 
The Nigerian government is reportedly expected to pass a law that will recognise the usage of bitcoin and other cryptocurrencies in a bid to keep up with global practices.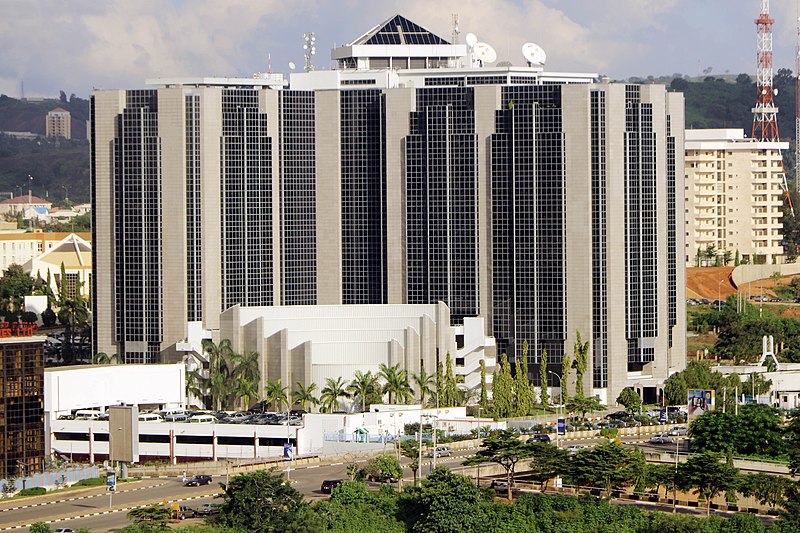 The news was reported by Punch, a Nigerian-based local newspaper, following an interview with Babangida Ibrahim, the House of Representatives Committee on Capital Markets Chairman. The newspaper shared that if the Investments and Securities Act 2007 (Amendment) Bill is signed into law, it would permit the local Securities and Exchange Commission to "recognise cryptocurrency and other digital funds as capital for investment."
Speaking about the proposed bill, Ibrahim said, "Like I said earlier during the second reading, we need an efficient and vibrant capital market in Nigeria. For us to do that, we have to be up to date [with] global practices."
The report comes nearly 24 months after the Central Bank of Nigeria (CBN) ordered Nigerian crypto exchanges and service providers to cease any crypto-related activity and instructed all banks to shut down the accounts of any individuals or entities found to be engaging in crypto-related activities.
Ibrahim, however, noted that the law will not be a 180-degree turn on the ban issued in February 2021. Rather, it will be a secondary review of what is within the mandate of the CBN's powers. 
In addition to the proposed legal recognition of Bitcoin and other cryptocurrencies, the law will also outline the regulatory roles of the CBN and Nigeria's Securities Exchange Commission (SEC) on matters relating to digital currencies. The new law also comes at a time when Nigerians have continued to show little to no interest in the country's central bank digital currency, the eNaira. 
Central African Republic Postpones Sango Coin Listing
The Central African Republic (CAR) has announced that it will delay the listing of the digital currency, Sango Coin, on various crypto exchanges citing current market conditions plus marketing reasons. 
The announcement was shared in the cryptocurrency's Telegram group. The coin was launched in July 2022 following the country's acceptance of Bitcoin as legal tender in April, a move that saw it become the first country in Africa to do so. Additionally, CAR planned to raise close to $1 billion through the sale of the Sango Coin over the next 12 months.
The country planned to do this by offering attractive incentives to foreign investors, such as a CAR passport and citizenship by investment, among others. However, while only $1.66 million worth of the coin has been sold so far, the move to have foreigner purchase the country's citizenship was also blocked and deemed unconstitutional by CAR's top court in August. 
While the Central African Republic has faced various challenges since its adoption of Bitcoin as legal tender, it does not take away how significant the move is in the widespread adoption of Bitcoin.
Nigeria, South Africa, and Kenya Account for Two-Thirds of Africa's Crypto Holders, Study Shows
A new study done by the Moroccan think tank Policy Center for the New South (PCNS), which examined the rate of cryptocurrency ownership and its legality in 33 African countries, has found that Nigeria, South Africa, and Kenya account for roughly 36.14 million crypto holders out of the 55.3 million crypto holders in the countries surveyed. 
The survey dubbed "The emergence of cryptocurrencies in Africa: reality or overvaluation?" established that Nigeria has by far the largest number of cryptocurrency holders at 40.5% out of the 33 African countries that were surveyed. South Africa and Kenya followed closely with 7.71 million and six million crypto holders, respectively, to become the second and third-highest-ranked African countries. 
Besides the three countries having the highest number of crypto holders out of the surveyed nations, the countries were the only ones whose proportion of holders relative to their population size was higher than 10%. However, using this metric, South Africa takes the lead at 12.27%, followed by Kenya at 11.85% and Nigeria at 10.33%.
To learn more about Bitcoin, download the Bitcoin Beginner's Handbook for free.