South African Bitcoin Regulation Needs Improvement Says Civic CEO Vinny Lingham
South Africa is lagging behind as far as the regulation of bitcoin is concerned, says the country's Silicon Valley-based entrepreneur Vinny Lingham.
Vinnie Lingham is Civic's Chief Executive, a company that stores personal information on mobile phones and other electronic devices securely through the use of bitcoin and cryptographic keys. He is also an outspoken bitcoin advocate.
Speaking to Ventureburn, Vinny said that Africa's leading economy is trailing other countries in regulating cryptocurrency. According to him, South African authorities should follow the footsteps of other countries in the world by issuing 'guidance' on the use of digital currency.
"Japan had just removed taxes on bitcoin yesterday. Singapore's regulating it more, Australia, etc. as well. All these countries in the world are very progressive on cryptocurrencies […]," he said.
He added that the Reserve Bank of South Africa should put in place a few caps and consider treating digital currency as a form of foreign exchange.
"We just need regulators to focus on making sure they understand what is going on and how the rest of the world is responding, as opposed to saying 'well it does not conform to our view of the world and therefore we shouldn't do anything about it'," Lingham stated.
Civic's Token Sale
Linghams' Civic held its first ICO (Initial Coin Offering)  between 20th and 28th June 2017. He disclosed that the company succeeded in selling tens of thousands of tokens to raise about $33 million. In addition, he explained Civic's endeavour was a token sale as opposed to an ICO saying, "an ICO is more when you issue a crypto coin. We did a token which sat just at the back of a bitcoin blockchain."
Civic has a supply of one billion tokens and it sold a third (about 333 million) in the June offer. The company intends to give away another third to interested businesses and users while the last third will remain in Civic's proprietorship. To ensure that the network remains safe from abuse from bitcoin holders, none of the investees can own more than one percent. The sale's proceeds will be held as revenue with auditing of the final figures scheduled to happen later.
Future Plans
Following the success of the token sale, Civic now aims at coming up with a marketplace that can connect companies with regard to trust systems and secure data sharing.
For example, Lingham says, banks can validate a user's information when creating an account at a telco via a user's mobile phone. Then, the telco can make the work easy by accepting the information that the bank provides. This is quicker than using the countries current verification bodies, Fica or Rica, for cellphone and financial services respectively. Once a user has verified his identity with one body, the data can be used in other instances.
This system is beneficial to all partners involved as the process is quick and simple for users as well as offers potential profits for service providers if they monetise data transferred to them.
Civic's services are available across the world, and there is a number of organisations signing up for the marketplace. Both large and small businesses are embracing the idea with about 100,000 end-users already in the network. The company plans to make a full report of the major clients publicly available in a week's time.
Binance Launches Fiat-to-Crypto Exchange in Uganda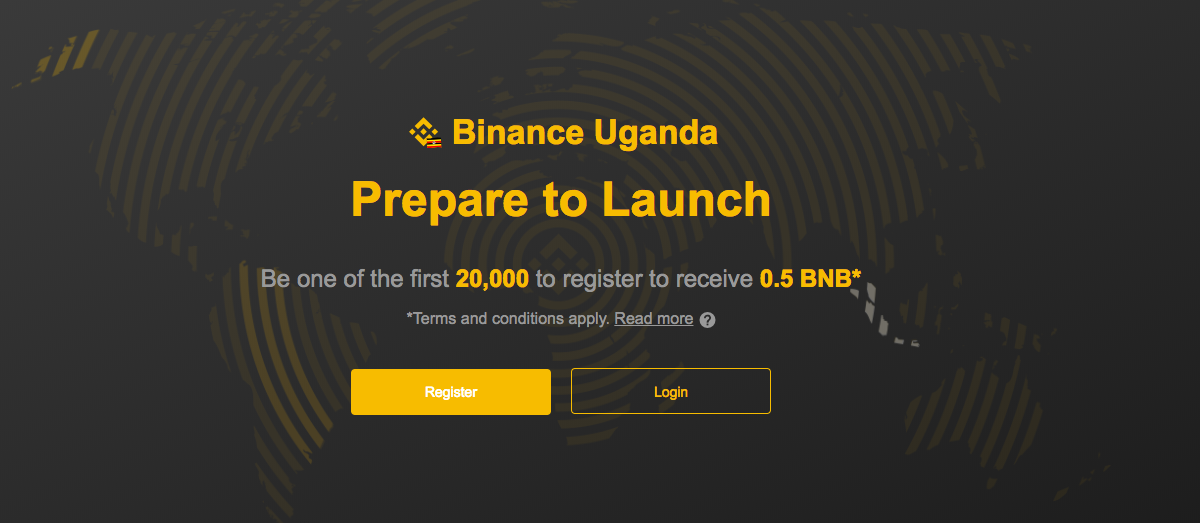 Global bitcoin exchange Binance has launched a new fiat-cryptocurrency exchange in Uganda. The exchange will also be offering a reward of 0.5 BNB to the first 20,000 users that register on the site as part of its promotion in Uganda.
The announcement comes nearly two months after Binance partnered with Crypto Savannah, Made in Africa initiative, and Msingi East Africa to promote economic development in the East African country.
Changpeng Zhao and Yi He founded Binance in 2017 and raised $15 million through an initial coin offering for its ERC20 token BNB in July of the same year.
The exchange plans to move its offices to the island nation of Malta after the implementation of stricter regulations in China and Japan. In January 2018, Binance was the largest crypto exchange with a market capitalisation of $1.3 billion.
Binance in Uganda
Binance will also offer its Ugandan users a month of zero trading fees when trading goes online. The exchange will announce the opening for trading at a later date.
Users can find out if they have won any rewards by logging into their accounts and accessing 'Distribution History' in the Account Center. In addition, users will be required to complete ID verification to be able to withdraw funds from Binance.
Ugandan users will enjoy an exchange that offers fast transactions of up to 1.4 million per second and state-of-the-art storage technology for utmost security. The exchange also provides 24/7 customer support and has a user-friendly interface.
The presence of Binance in Uganda aims to boost financial inclusion in the country, which has increased from 28 percent in 2009 to 54 percent in 2013 according to its national financial inclusion strategy 2017-2022.
LINE Corp to Launch Cryptocurrency Exchange BITBOX in July for Global Trading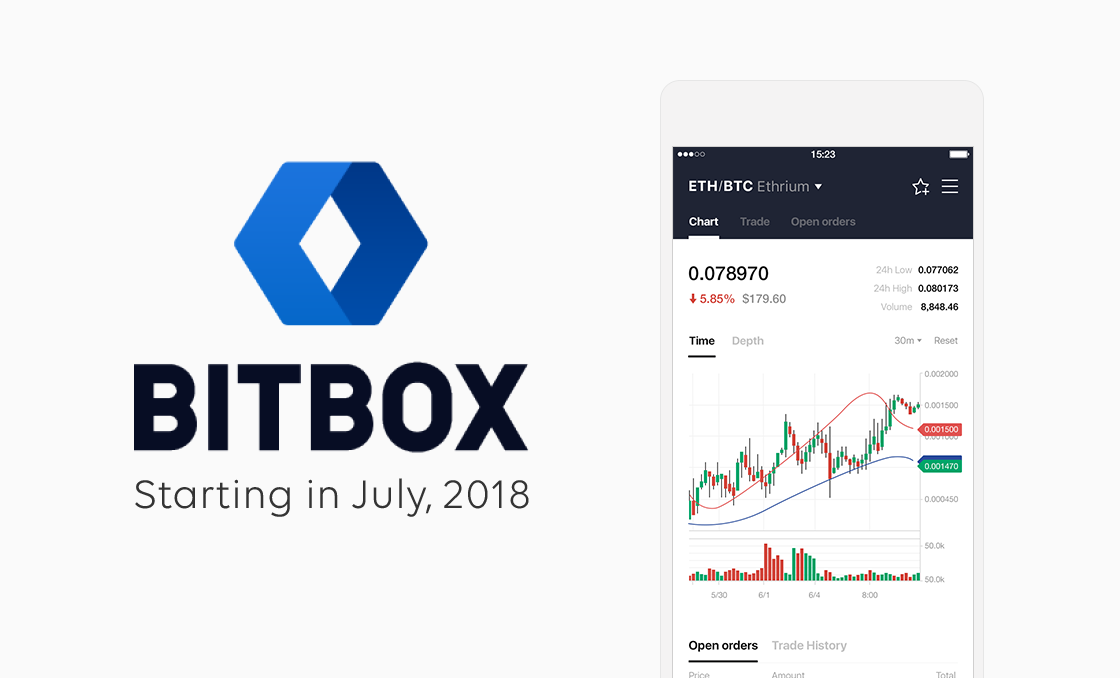 The developers of popular messaging app LINE and LINE Group's cryptocurrency and blockchain company LVC Corporation have announced that they are set to launch a new cryptocurrency exchange called BITBOX in July 2018. The Japan-based firm made the announcement during the LINE Conference 2018 held in Tokyo.
The New BITBOX Exchange
BITBOX will offer over 30 high-demand cryptocurrencies to users globally with the exception of Japan and the US. The exchange will trade coins such as bitcoin, ether, litecoin, and bitcoin cash while charging low trading fees of 0.1 percent. BITBOX will support 15 languages, according to the company press release.
The selected cryptocurrencies for the exchange have undergone an extensive screening exercise and have been picked by an internal committee, promising users a convenient and safe trading experience. LINE will also incorporate its top security standards to the cryptocurrency exchange.
LINE Corporation CEO Takeshi Idezawa said:
"As a key part of LINE's new financial services, BITBOX shows our commitment to fulfilling the growing demand for more diverse financial options. With BITBOX, LINE users will be able to access cryptocurrencies more easily, while also being assured of state-of-art security measures to protect their assets."
Nigerians Have Invested Over $5m in Cryptocurrencies Despite Regulator Warnings Says KureCoin Hub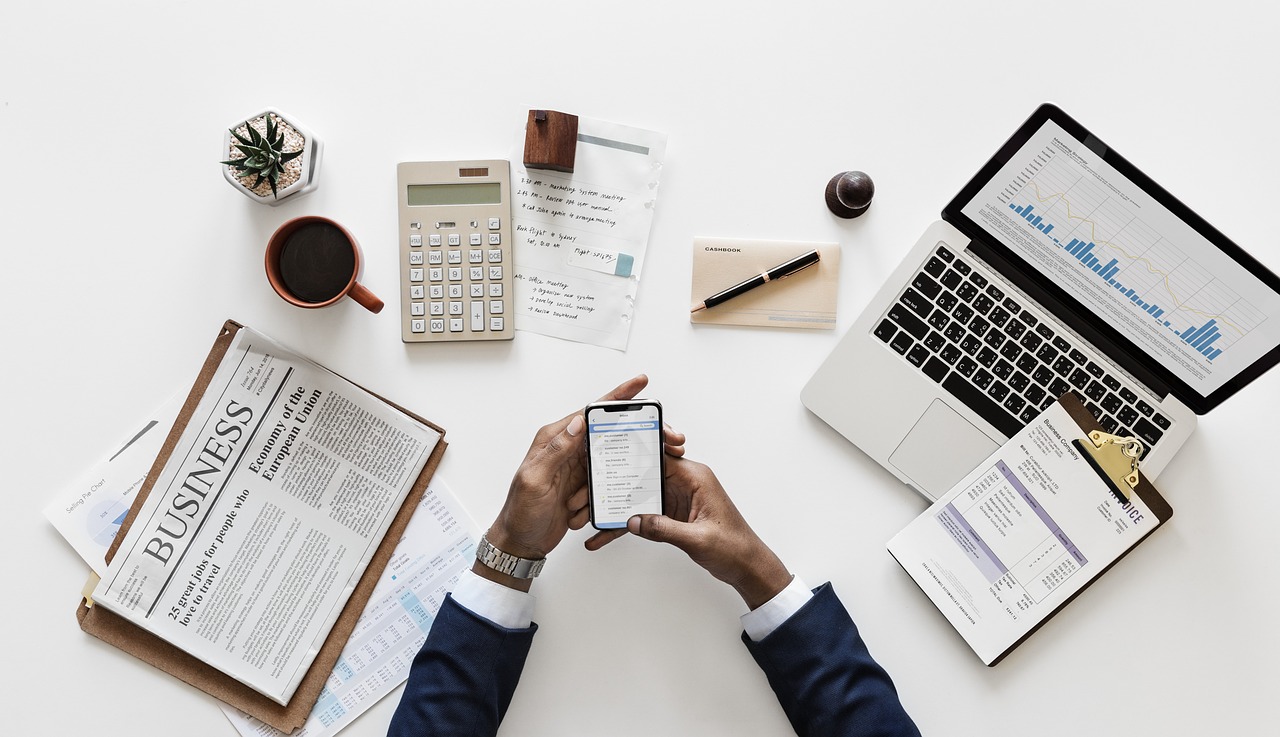 Nigerians have invested over five million US dollars in the cryptocurrency market in the last couple of years according to data from Nigerian cryptocurrency platform KureCoin Hub.
The data shows that Nigerian retail investors are investing heavily in the cryptocurrency market despite warnings from the Central Bank of Nigeria (CBN) and Nigeria Deposit Insurance Corporation (NDIC) against investing in an unregulated market.
KureCoin Hub's co-founder and CEO Tega Abikure has criticised the stance regulators have taken and argues that the country will lag behind as other countries enjoy the benefits of blockchain technology and cryptocurrencies. Abikure told New Telegraph:
"It is not a matter of whether the government likes it; it is about whether they need it. I am not sure the internet was liked when it first came. […] It is not a matter of whether they are going to embrace it; it is about when they are going to do so."
Abikure observed that other countries such as Uganda and South Africa have already taken steps towards adopting blockchain technology while Kenya is pushing forward with a functioning blockchain taskforce.
"Nigeria is being left behind," he noted.
The Blockchain as a Source of Foreign Direct Investments
Abikure also believes that blockchain technology could be a major source of Foreign Direct Investments (FDIs) in the next five to ten years. In addition, he is of the opinion that a lot of money is being made in cryptocurrencies on the continent with most of it leaving Africa's economy.
On one of the benefits of blockchain technology, he said: "[The blockchain] is completely transparent and cannot be changed; it can be used to create a decentralised system of payment where the taxpayer had an unhindered access to the collector which is the government. It enhances revenue collection and removes the challenges of remittances."
Blockchain technology can also improve the banking sector, the electoral process, the use of donations in charitable projects, and the supply chain, among many other use cases.