Meet Africa's Blockchain Startups: BitMari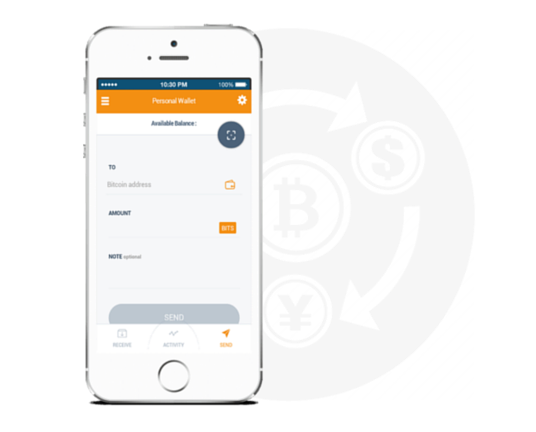 BitMari is a bitcoin wallet provider and remittance service that seeks to deploy bitcoin technology to drive financial inclusion in Zimbabwe through diaspora remittances. The company aims to assist individuals and businesses in utilising bitcoin for financial transactions and international money transfers.
Bitcoin-powered Remittance Service
BitMari was founded in 2015 by entrepreneurs Sinclair Skinner and Christopher Mapondera. While doing business in Zimbabwe, the two were constantly faced with the challenge of sending money internationally. The process was time-consuming and costly. Drawing from their technical background, BitMari was conceived to bring more control to ordinary Zimbabweans when it came to sending money overseas and vice-versa.
"Our goal with BitMari is not to just ease the pain of financial dependence and economic uncertainty, we wish to bring an end to that pain by offering more monetary control to the people," says Mapondera in an EBONY.com article.
By signing up for an account or using the BitMari app, you can send money in the form of bitcoin to a recipient in Zimbabwe. The money can be accessed through a mobile wallet or at any local financial institution that partners with BitMari. The app also acts as a bitcoin wallet that handles your transactions and currency conversion requirements. The company's value proposition lies in its ability to have low remittance fees compared to other money transfer services.
According to COINFOX, the company plans to expand into regional markets in the future. Skinner said,
"Zimbabwe was selected because of its high literacy rate, high cell phone penetration, high mobile banking usage and most importantly willingness to adopt new economic systems… A 10-year-old child in Zimbabwe knows more about FOREX than most adults in Europe and U.S."
Blockchain-based Accelerator Program for Women Farmers
In its bid to increase the popularity of bitcoin in the region, the startup partnered with the Zimbabwe Bank of Agriculture in carrying out a women farmers accelerator program. The program seeks to give women farmers a jumpstart in agriculture, by raising funds through its crowdfunding campaign to equip them with farming inputs and tools. The program will help a group of 100 farmers to develop their skills as well as utilise blockchain technology to improve farming processes and have access to financing.
The startup managed to raise $17,000 from its crowdfunding effort by November 2016 for the program. Successful farmers will be linked to international investors through smart contracts.  In addition to its philanthropic efforts in the farming sector, the company also aims to tap into agricultural remittances in the region and applied for a remittance license from the Reserve Bank of Zimbabwe earlier in the year.
With Diaspora remittances making the bulk of money transfers in the region, BitMari is zeroing in on a somewhat stable market. The challenge the company faces is cultivating trust for digital currencies, especially when competing against more traditional money transfer services like WorldRemit, which is popular in Zimbabwe.
BitMari is developing partnerships with local institutions to strengthen its remittance network. Also, having a bitcoin wallet that is secure and easy to navigate helps to gain users who are used to the convenience of mobile money platforms. For Zimbabweans living in a world of volatile exchange rate fluctuations and financial uncertainty, digital currency might just be the option they need.
Mauritius to Receive World's First Digital Asset Custody Regulatory Framework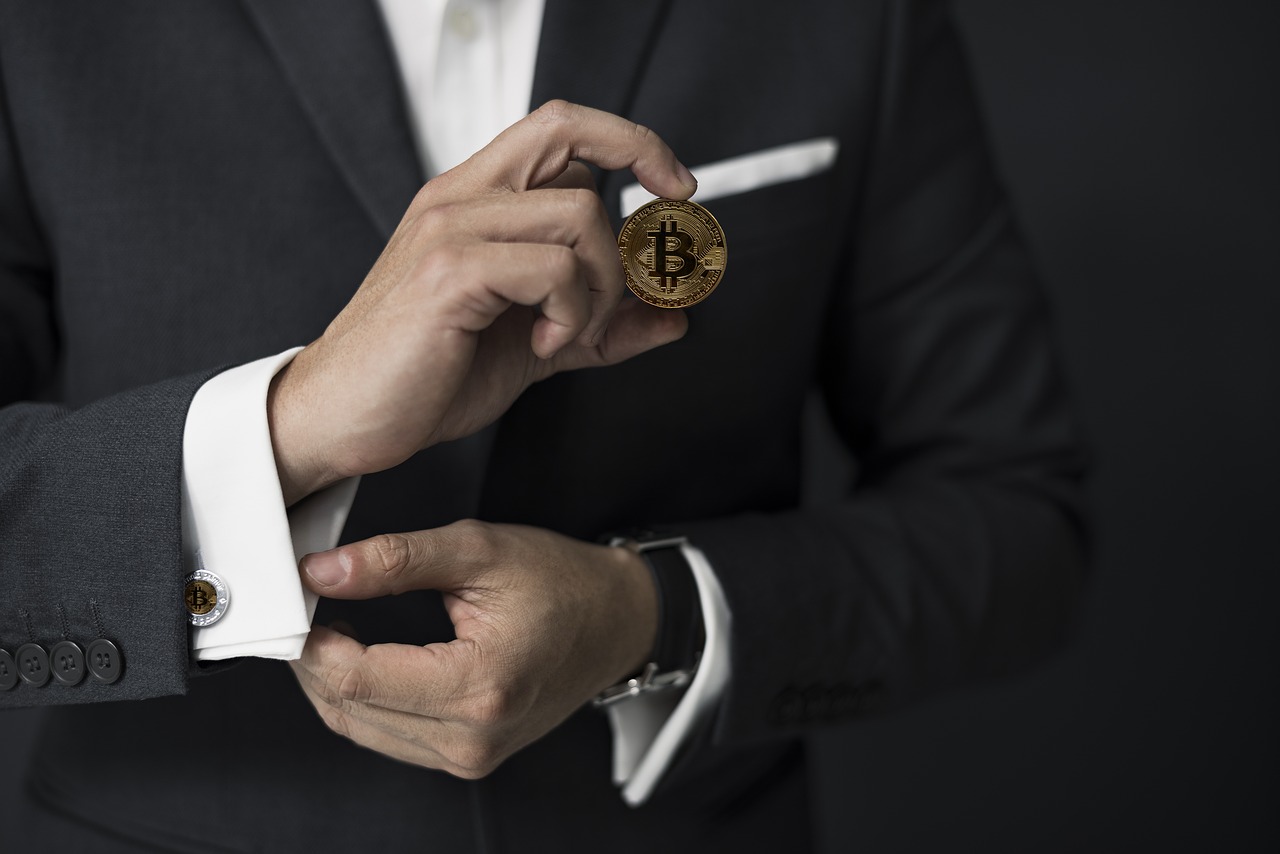 Mauritius is set to receive the first digital asset custody regulatory framework in the world, according to an announcement by the country's Financial Services Commission (FSC). The framework will be effective from March 1, 2019.
The Digital Asset Custody Regulatory Framework
On September 17, 2018, digital assets were recognised as an asset class for Sophisticated and Expert Investors by the Financial Services Commission, Mauritius (FSC). This was followed by the FSC issuing a consultation paper with the intention of getting public and stakeholder feedback on the proposed Custodian Services (Digital Asset) License regulation, as BitcoinAfrica.io reported in November 2018. The license enables its holder to offer custody services for digital assets.
"In revolutionising the global FinTech ecosystem through this regulatory framework for the custody of Digital Assets, my Government reiterates its commitment to accelerating the country's move to an age of digitally-enabled economic growth. As an African country, we look forward to fostering further innovation and bringing more prosperity to the region," said Pravind Kumar Jugnauth, Prime Minister of the Republic of Mauritius.
The regulatory framework will make Mauritius the first jurisdiction to create a "regulated landscape for the custody of digital assets. Holders of the Custodian Services (Digital Asset) License will equally have to comply with the applicable framework for AML/CFT, in line with international best practices," the announcement read.
Support for the Regulatory Framework
According to the FSC, the regulatory framework was created after consultations with the Organisation for Economic Cooperation and Development (OECD) on the regulation and governance of digital financial assets.
The Chief Executive of the FSC, Harvesh Seegolam, asserted: "The FSC is committed to implementing enabling frameworks which facilitate the development of the Mauritius IFC. We continue to collaborate with our international counterparts and stakeholders in introducing the appropriate regulatory mechanisms."
The Bank of Mauritius is also in support of the regulatory framework. The bank's governor, Yandraduth Googoolye, said: "The Bank of Mauritius is supportive of innovation in the financial services sector. Banks, depending on their respective risk appetite, are encouraged to develop business relationships with players in the Digital Assets segment."
In light of this announcement, the custody services license regulation could create a thriving cryptoasset industry in Mauritius, which could help position the country as the go-to digital asset investment hub on the continent.
Ghana's SEC Mulls Over Cryptocurrency Regulation Framework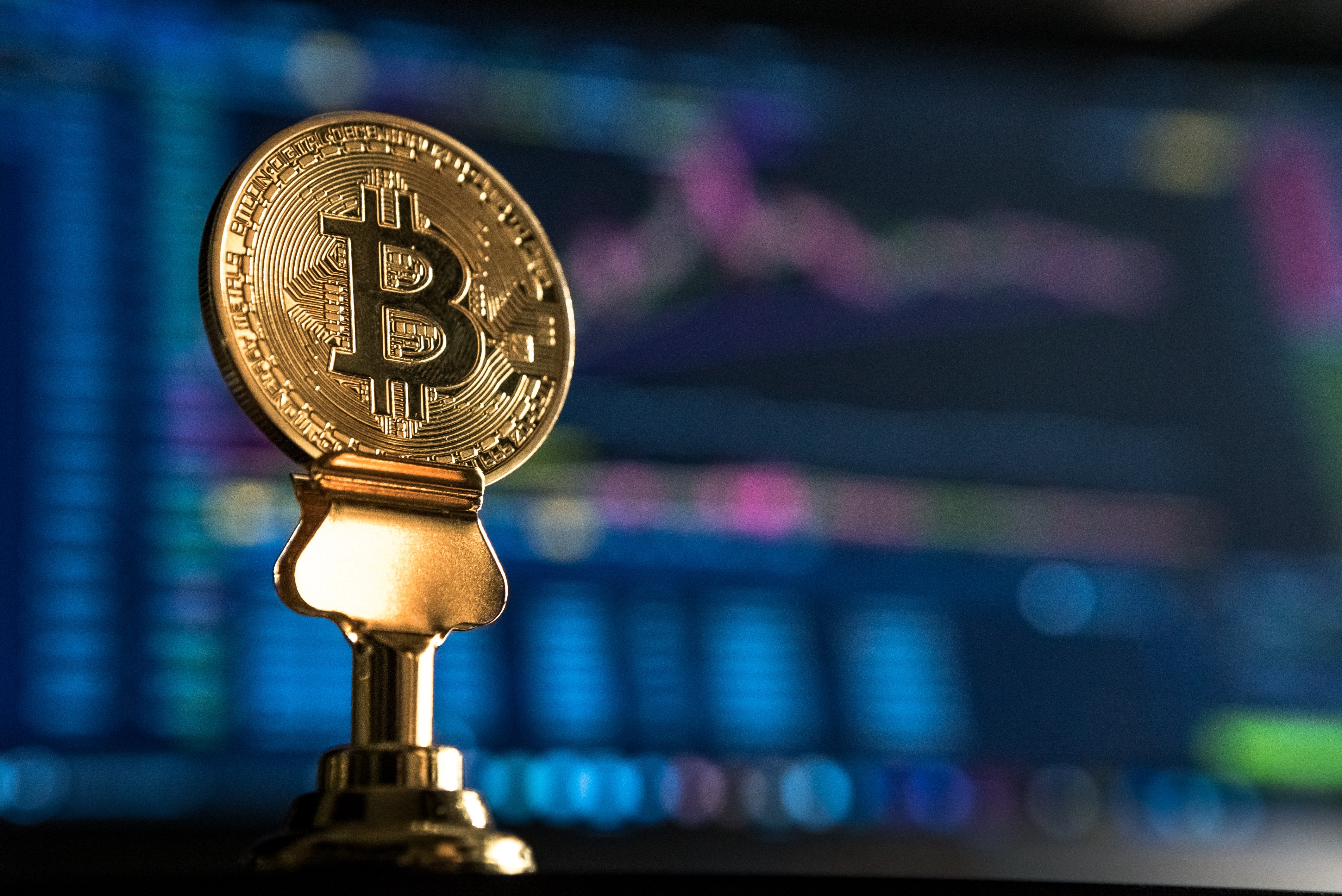 Ghana may soon receive a cryptocurrency regulation framework that would enable local bitcoin startups and exchanges to operate legally and without the threat of a potential regulatory crackdown.
Cryptocurrency Regulations in Ghana
According to News Ghana, the country's financial regulator, the Securities Exchange Commission (SEC), is contemplating regulating cryptocurrencies. The commission is also considering licensing exchanges dealing with digital assets.
The news comes at the backdrop of the increasing number of fraudulent "crypto" investment schemes in the West African nation. Last year, over 100,000 Ghanaian investors were reportedly victims of a crypto investment scam called Global Coin Community Help (GCCH), which saw the investors lose 135 million Ghanaian Cedi.
The SEC Deputy Director General, Paul Ababio, said: "[…] Desist from dealing with these crypto entities. […] When you choose to go there you are on your own. We have adopted a wide range of changes on it and we are still doing our research and gathering information. We welcome any input that people might have to help us formulate a view on how we should deal with it in Ghana."
The State of Cryptocurrencies in Ghana
Like many central banks in Africa, the Bank of Ghana has warned citizens against investing or transacting in cryptocurrencies due to the risk involved.
Frances Van-Hein Sackey, the Secretary to the Bank of Ghana, in response to the GCCH scam, wrote in a statement: "Anyone who does business with these entities does so at his or her own risk and the Bank of Ghana will not be liable for the refund of any deposit lost by a depositor."
The current state of cryptocurrency in Ghana could, however, change if the SEC regulates the sector, according to a report by GhanaWeb. The SEC 'Ababio said that Ghana's Economic and Organised Crime Office (EOCO) is probing three cryptocurrency companies whose operators are currently missing in action.
"[…] It has been very preliminary and it is a new area of our work that we are going to be quite strong on as well. We will be coming out shortly with a lengthier statement and we will name some of these firms," he stated.
Furthermore, Ababio revealed that some of these firms operate online and do not have a physical presence. These firms will be classified as illegally operating in the investment sector, he added.
What Could This Step by the SEC Mean for Ghana?
According to the CEO of Modulus, Richard Gardner, the move by Ghana's SEC is commendable since regulation of the sector will provide standard rules for exchanges to operate by. He believes that this will make the industry viable while protecting consumers from exchanges that engage in market manipulation, abusive trading, and money laundering.
Gardner also noted that the public and private sectors should work together towards creating these regulations.
"The best way to regulate an industry, especially one which is so technical, is to bring together those involved in the private sector, along with those from the public policy side. Together, we can usually find a way to encourage industry growth while protecting consumers," he said.
Regulations can have a substantial impact on the local bitcoin startup community. Hence, it will be interesting to follow these developments in the coming months as they could mean the difference between Ghana establishing itself as an African leader in the cryptocurrency space or not.
Places in Africa Where You Can Find a Bitcoin ATM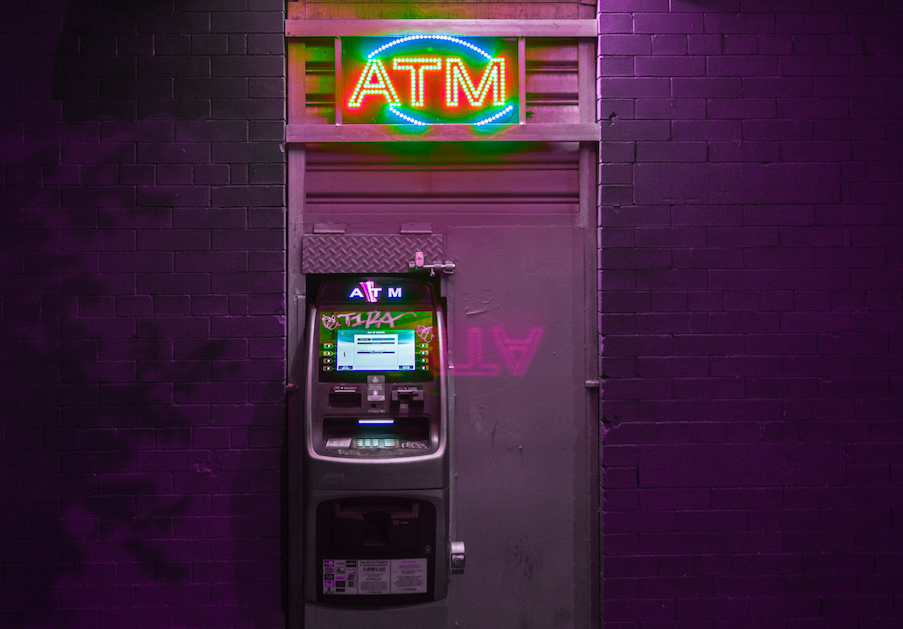 There are currently over 4,000 Bitcoin ATMs across the globe. The majority of them are found in the United States. Africa, however, is also home to a handful of Bitcoin ATMs. In this article, you will discover the complete list of places in Africa where you can buy bitcoin with fiat currency using a Bitcoin ATM.
What Are Bitcoin ATMs?
Bitcoin ATMs function like traditional cash machines with the difference being that instead of cashing out money from your bank account, you can buy and, in some cases, sell bitcoin against local fiat currency.
In 2013, Canada received the world's first Bitcoin ATM in the Waves Coffee Shop in Vancouver. Then, the following year, the first machine in the United States was introduced at a cigar bar in New Mexico. Two months later, Coinme installed another one in Washington that came with a money transmitter license. Since then, the market for Bitcoin ATMs started to steadily grow.
Today, North America leads the pack with 71.9 percent of Bitcoin ATMs, followed by Europe with 23 percent and Asia with 2.3 percent while Australia and Africa have a meagre 1.3 and 0.1 percent respectively.
Bitcoin ATMs in Africa
In total, there are currently nine reported Bitcoin ATMs in Africa. 
South Africa
South Africa, as a leader in bitcoin adoption, is home to five cryptocurrency ATMs that are situated in Johannesburg, Pretoria, Nelspruit and Cape Town. On Average, these ATMs can dispense between a minimum to a maximum of 100  to 1 Million South African rands (ZAR). Most ATMs require identity verification if you are buying more than 5,000 rands.
Nonetheless, none of these ATMs dispenses cash as they operate only fiat-to-crypto. One bottleneck that might discourage people from using the ATMs is high fees ranging from 8 to 14 percent.
Kenya
Kenya received its first Bitcoin ATM last year in the country's capital, Nairobi. Operated by the BitClub Network, it is also a fiat-to-crypto only ATM and a minimum of 500 Kenyan Shillings worth of bitcoin and litecoin can be purchased using the machine. 
Uganda
The Kampala Post Office hosts Uganda's only Bitcoin ATM, which is run by KIPYA Bit2Big, a local Blockchain company. Ugandans can use the ATM to buy bitcoin, bitcoin cash and ether.
Zimbabwe
Golix, the first ever cryptocurrency exchange in Zimbabwe and one of the biggest in Africa, also runs a Bitcoin ATM.
Based in the Golix offices in Harare, this machine provides an essential service in a cash-strapped country since it allows buying and selling of bitcoin, bitcoin cash, and litecoin.
Djibouti
Somewhat surprisingly, there is also a Bitcoin ATM in Djibouti. The currently only Bitcoin ATM in the small East African country is located at Appart Hôtel Moulk.
Interestingly, the ATM's operator, Group DOS, plans to introduce two more Bitcoin ATMs in Djibouti. Group DOS CEO, Eleyeh Issa, told BitcoinAfrica.io that two new Bitcoin ATMs will be set up in the coming weeks, one at the airport and one at a shopping mall. 
While Bitcoin ATMs tend to come with high fees, which makes them less appealing purchase option for larger investors, they do help to push adoption among smaller investors who want to get started with their first bitcoin investment.