Meet Africa's Blockchain Startups: Cryptogene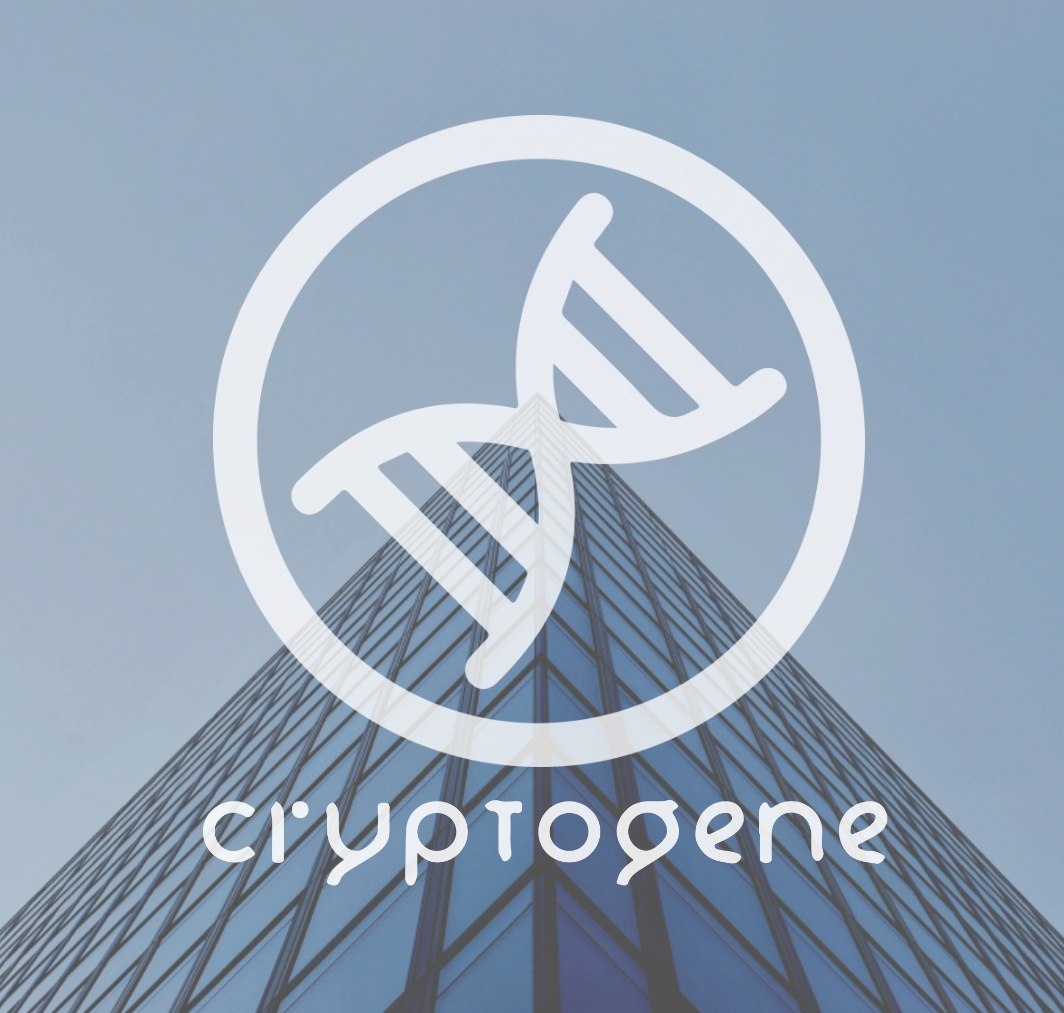 Cryptogene is a Nigeria-based startup that is building a hub to bring blockchain technology to the mainstream in Africa through education and the development of blockchain tools for individuals as well as organizations.
Cryptogene was founded in mid-December 2016 by a passionate crypto-enthusiast Bashir Aminu as a telegram community where people of all nationalities were welcome to share verifiable sources of information towards building interesting cryptocurrency and blockchain-based technologies.
In an interview with BitcoinAfrica.io, founder "Bash" (as popularly called by the members of Cryptogene's telegram group) explains how Cryptogene aims to utilize cryptocurrency and its underlying technology to improve business and social infrastructures in Nigeria and beyond.
BitcoinAfrica.io interviewed Bashir, co-founder of Cryptogene, to find out more about this new African blockchain startup.
How did you come to establish Cryptogene?
Last year in December, I had an argument with the billion coin (TBC) supporter about whether TBC was a viable cryptocurrency or not. This was a telegram group that I was in. After laying down my points and convincing everyone that it wasn't and was, in fact, a scam, I had a lot of messages from people asking me to create a group just for the cryptocurrency market, which I did on the 14th of December last year. That's basically how Cryptogene came to be.
What makes Nigeria the right place for this kind of innovation?
The blockchain can potentially transform the way we interact with each other and our environment. It could potentially revolutionize banking, government, etc. Nigeria is ripe because we currently have a lot of youths with great ideas and wonderful visions and no one to help them accomplish their goals. A lot of things are still based on who you know. Blockchain can eliminate that.
Centralization breeds corruption and abuse of power especially when you are dealing with centralized systems controlled by humans which affect the lives of many people
Take a look at resources for example. Imagine oil and gas were equally distributed or decentralized around the world. You would not have all these senseless wars or a handful of Nigerian families controlling all the oil wealth.
The future is about putting people and humanity first. This is what Cryptogene aims to achieve. It's meant to give everyone a fair chance. It doesn't mean there won't be competition or reward for hard work. It just means that everyone has a fair chance of succeeding if they put in the same amount of effort and time.
What are the areas of immediate focus for Cryptogene?
Right now, our focus is the following
1. Educate
2. Adopt
3. Implement
1. We educate citizens on what blockchain is all about. What its potential is and how it can help them in their daily lives and businesses.
2. We get into the adoption stage. After we have educated, we have to now convince them that what we've educated them on is actually worth it.
3. Implement. After education and adoption comes implementation. Getting things on the ground for blockchain and cryptocurrency use in real life cases.
What are some of the milestones you've achieved in your 6 months? And looking forward, what are you excited about?
Over the past 6 months, we've witnessed phenomenal growth. We've had upwards of a thousand sign-ups on cryptocurrency trading sites like Poloniex and Bittrex, and many of these signups come from people that came from a background of investing in HYIPs and other Ponzis. Cryptogene has been able to change their mindsets towards more use cases. The trading group has grown in leaps and bounds in just a few months. We also have the exchange. It has become a safe haven for buyers to meet sellers and conduct cryptocurrency transactions without fear of being scammed.
For the future, I look forward to a future in which Cryptogene will become a reference point for all cryptocurrency and blockchain activities in Africa and indeed the world at large. I see Africa as a hub for cryptocurrency, where the new generation of startups will spring up and take the world by storm.
It's been suggested that blockchain may be able to help solve long-standing problems in Africa, which area is Cryptogene interested in?
The economic development of many African countries is dependent on the success of local SMEs receiving the financial support they need to grow. This is where blockchain could prove particularly beneficial. Our platform would allow entrepreneurs share their ideas and get crowdfunded. This is our major play, which is why it's the final step in our roadmap. We intend to make sure we have enough people understand the potentials of blockchain technology so as to adopt and then finally implement it in their businesses.
What do you see as the biggest challenge to adopting blockchain technology in Nigeria?
I think the biggest challenge to adoption is regulation. The government has a huge role to play in getting this technology mainstream. Blockchain faces a hurdle in widespread adoption by pre-existing financial institutions if its government regulation status remains unsettled.
Are you optimistic about the future of blockchain technology in Nigeria and Africa in general?
Optimistic, yes. Blockchain is going to give Nigeria and indeed Africa what it lacks and has been hampering its development for too long.
1. Transparency: With more people getting to know the capability of the blockchain tech, it would not be long before the people demand such transparency in essentially everything, from the individual workplace to the affairs of the state thereby reducing corruption and eventually eliminating it.
2. Technology: It is arguably true that blockchain is the next technological revolution or fintech revolution and this means that Nigerians and Africans would have a stake in it and not be reduced to consumers but also contributors even at this early stage. We want innovative Africans that create and contribute positively to the growth of the world. An Africa that can look inward and solve its problems.
3. A Global Village: As is the aim of the internet and technology itself, Nigeria/Africa will be made into a more cohesive unit. This promotes peace as well as confidence in a stable business environment.
4. Economic advantage: With security and transparency, more entrepreneurs will seek ways to develop or invest in otherwise neglected sectors. Individuals also get to invest in sectors of their choice without being subjected to the popular corrupt oligarchy. This means an increase in economic and human value, combating poverty and promoting development.
You can find out more about Cryptogene and its activities on its website at Cryptogene.co.
Zimcoin Launches New Cryptocurrency Exchange in Zimbabwe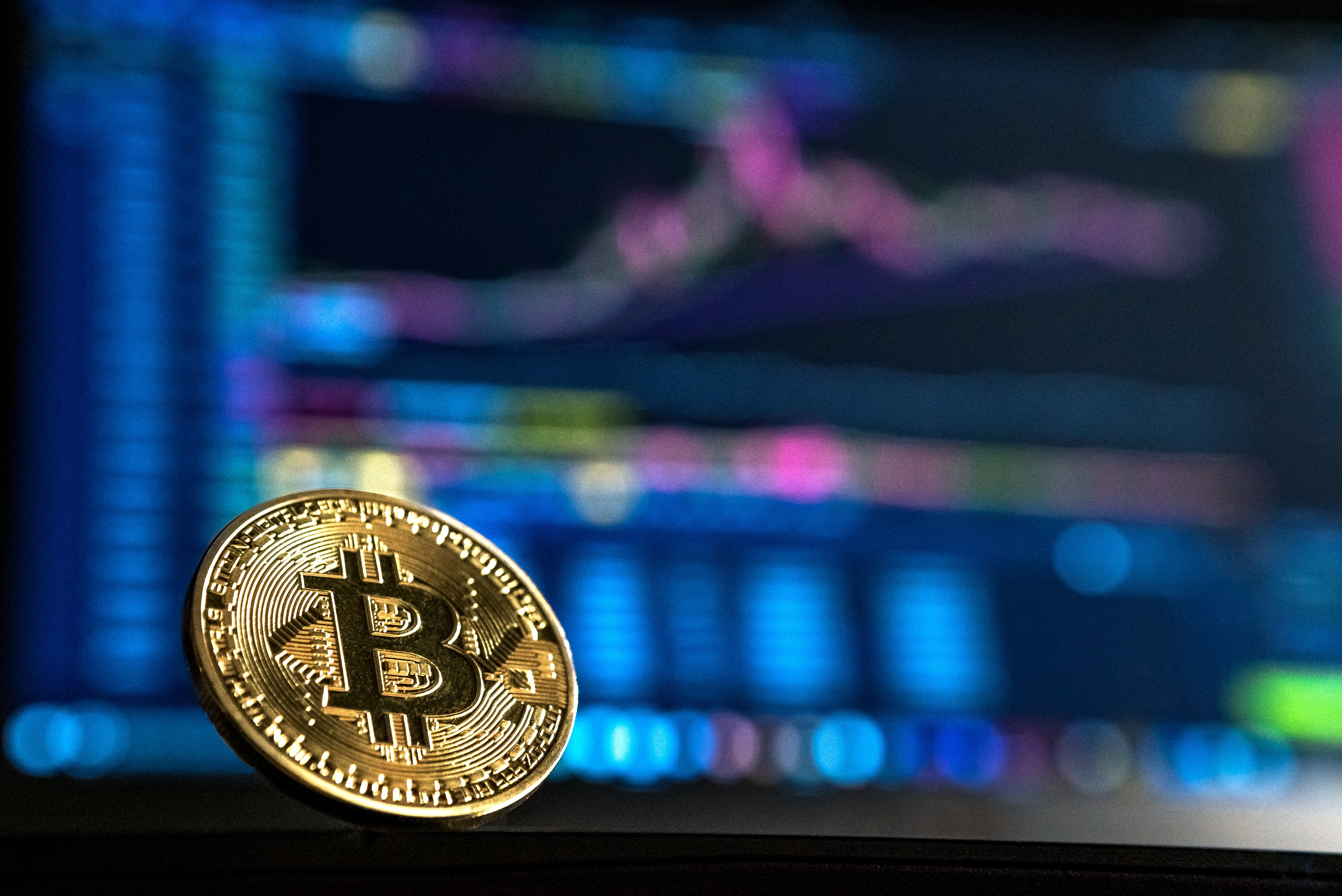 Zimbabwean blockchain technology company, Zimcoin, has launched a new digital currency exchange that will allow users to buy and sell bitcoin (BTC).
The Future of Zimcoin
Zimcoin hints at the possibility of much larger projects in the future with its bitcoin exchange acting as a gateway:
"At Zimcoin we want to provide Zimbabweans with access to the new decentralised internet. Bitcoin acts as a gateway to all the exciting projects happening in the cryptocurrency and blockchain world. Whether you want to engage with the prediction markets of Augur or invest in the Decentralised Autonomous Organisation Decree, Bitcoin is a great starting point. Here at Zimcoin, we provide a platform to buy and sell Bitcoin, as well as a place to find out about the blockchain projects we are excited about. So what are you waiting for? Sign up today and become a pioneer in Zimbabwe's love affair with Blockchain."
When Golix was operating in Zimbabwe they faced minor incidences of security breaches and scares. It seems that Zimcoin is learning from their mistakes and trying to avoid that from the start.
Zimcoin has already implemented two-factor authentication from day one, unlike Golix which only implemented a few years after operating. With Zimcoin's 2FA you are given two options; an email or using Google Authenticator. Though the email is less secure than Google authenticator, you do not have to download a separate application.
The exchange also logs out after a period of inactivity, which means incidents such as someone getting access to your computer because you've gone out are also unlikely as well.
The Challenges of Cryptocurrencies in Zimbabwe
Earlier this year, the Reserve Bank of Zimbabwe had classified operations by cryptocurrency exchanges as illegal in the country. This greatly affected Golix, Zimbabwe's largest crypto exchange, despite them winning interim relief.
According to a report by TechZim, Zimcoin is not overly concerned by this ban and say that they had been in communication with the RBZ since last year and feel that they will be able to operate without any trouble.
Meanwhile, Zimbabwe is struggling with its economy, and as its foreign reserves dwindle, which will likely positively affect Zimcoin's growth as more Zimbabweans start to look towards other currency alternatives. 
Despite all the challenges Zimbabwe faces with cryptocurrencies, the blockchain is gaining popularity in Zimbabwe. This is good news for companies like Zimcoin as they will hopefully face fewer problems than their predecessors.
Bank of Zambia (BoZ) Warns Against Using Cryptocurrencies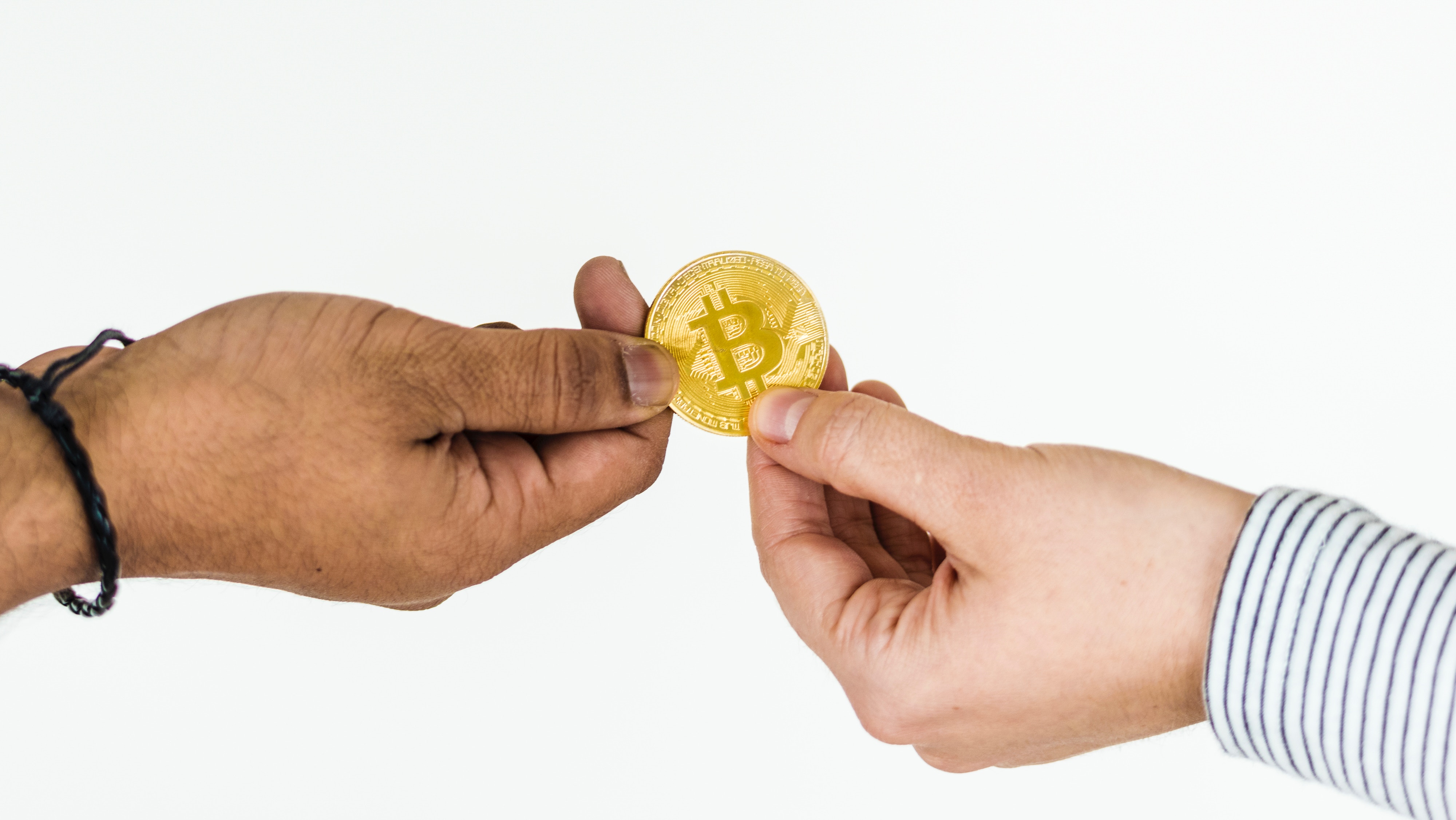 The Zambia central bank, Bank of Zambia (BoZ), has cautioned citizens about the use of digital currencies as they are not considered legal tender.
According to local media, the Bank of Zambia has received an increasing amount of inquiries about cryptocurrencies, which is a testament to the growing interest in bitcoin and its peers in the Southern African nation.
The central bank highlighted that there is no legal recourse for cryptocurrency holders or investors who lose money in this new digital asset class due to its unregulated nature.
Additionally, the Bank of Zambia stated that it does not oversee, supervise nor regulate cryptographic currencies and assets and that any actions in related to cryptocurrencies are performed at the user's own risk.
This statement echoes that of most African countries' regulators when it comes to bitcoin regulations.
In most of Africa, central banks are taking a wait and see approach to blockchain technology and cryptocurrencies in an attempt not to stifle innovation.
Binance Uganda Officially Launches and is Starting to Accept Deposits

In a statement on its website, Binance Uganda announced that is officially opening its doors on October 17, 2018, when it will start accepting deposits in Ugandan shillings (UGX), bitcoin (BTC) and ether (ETH).
Uganda's First Local Fiat-to-Crypto Exchange
Binance Uganda is the first local fiat-to-crypto exchange in the East African nation and marks a milestone in Binance's push into the African market.
Binance Uganda users can now complete full account verification and are able to start depositing funds in UGX, BTC and ETH starting from 2018/10/17 10:00 AM Uganda Time (EAT).
The first available trading pairs on Binance Uganda will be BTC/UGX and ETH/UGX trading pairs. The start time for trading will be released in a later announcement.
Until the launch of Binance Uganda, local bitcoin investors had very limited options to convert their shillings into bitcoin or other digital assets and vice versa.
Peer-to-peer trading platforms such as LocalBitcoins and Paxful have failed to take off in Uganda and international exchanges do not accept Ugandan shillings as a currency, which has left Ugandans to largely trade via WhatsApp and Telegram on a peer-to-peer basis.
With the launch of Binance Uganda, it will be interesting to see how the local cryptocurrency community evolves and whether bitcoin and ether will be accepted as legitimate investment assets by the country's wider investor base.