Meet Africa's Blockchain Startups: Kobocoin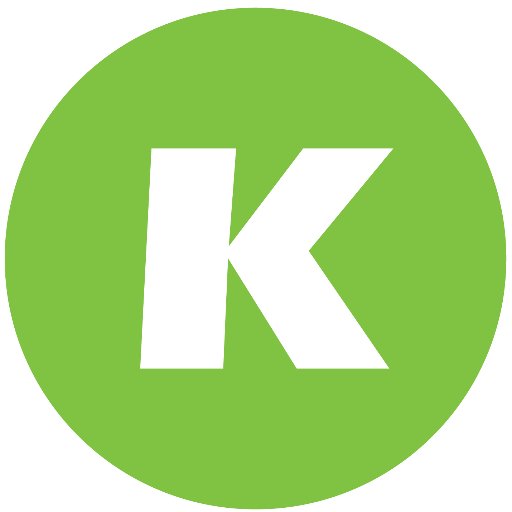 Kobocoin is a decentralised peer-to-peer digital currency and micro payment system. It was created by Felix Onyemechi Ugoji, a Nigerian entrepreneur and developer based in the UK.
The digital currency is designed to run a proof of stake (POS) consensus mechanism. That means that users who stake their coins to verify transactions on the Kobocoin blockchain using a funded kobocoin wallet are eligible to receive a new kobocoins anytime they are minted.
As you may already know, the use of mobile financial services in Africa is higher than that of traditional banking services. There are several existing "banking-on-the-go" providers that offer mobile payment and transfer options. Kobocoin, however, takes a fundamentally different approach by utilising blockchain technology to its advantage. It aims to be the solution for the unbanked as well as establish itself as a viable alternative in the African mobile money market where everyone can pay for goods and services directly from their mobile phone while simultaneously be able to cash out to their respective local currency easily.
Another major focus for the digital currency is the large African remittance market. With Africans sending home over $80 billion yearly, Kobocoin intends to provide a quick and more cost-effective alternative for Africans in the diaspora to use for sending money home.
BitcoinAfrica.io was able to interview the founder and lead developer of Kobocoin Felix Ugoji. Here's the full interview with the brain behind Kobocoin.
What kind of problem, market deficiency or opportunity inspired you to launch Kobocoin?
That's a question with a number of answers. In some ways, it was a political decision. We Africans always seem to be late to the game when it comes to disruptive technologies. We seem to rely heavily on others making advancements that we eventually have to purchase from them at a premium. I want us to have our own blockchain, built to our specifications, that we could build applications on that apply to us (but with a global outlook to allow them to be exported). When it comes to Mobile Fintech adoption, Africa leads the way globally and by a very large margin! I believe that blockchain technology has the potential to revolutionize Africa and bring financial inclusion to people previously forgotten or ignored by mainstream financial offerings. Look at M-Pesa which is being exported around the globe. It's a purely African innovation based on the way we Africans barter and trade. Who says we can't do the same to revolutionize blockchain adoption?
Bitcoin, the big daddy of them all, is massively hoarded. Some estimates state figures of up to 70%. If we Africans adopt bitcoin in the way that some propose, how many bitcoins will there be to go round the whole of Africa? It's also about ownership. Let's own our own blockchain and build our own apps that innovate the way we live for once.
Also, the computing power necessary to run the bitcoin blockchain is at odds with the 'green' direction of most new technologies. Bitcoin is not 'green' in any way. It's the elephant in the room. Bitcoin mining uses the same amount of power as almost 270,000 average American homes. And that's a conservative estimate!
How will Kobocoin address this problem or opportunity in a unique way?
Kobocoin is unique because it is a cryptocurrency and blockchain with an African heritage aimed at the African market with global ambitions. Kobocoin (the currency) is made up of four unique human-friendly denominations. These are KOBO, MANILLA, COWRIE, and MANSA. These four currency denominations were carefully chosen because of their significance to us Africans. They allow for four different levels of trade using the same crypto currency.
It is optimised for mobile phone use. It is Proof of Stake (PoS) as opposed to Proof of Work (PoW). Mining is achieved through ownership and not the raw computing power that's required for PoW blockchains (e.g. bitcoin). The Kobocoin ecosystem uses a fraction of a fraction of the amount of energy needed to keep the bitcoin ecosystem running. Now that's green!
Raspberry Pi is also supported by Kobocoin (this is part of the IoT initiative using ROKOS technology). At one time I had a dream of every school in Africa having access to the Kobocoin blockchain using Raspberry Pi's. Unfortunately, I don't have the resources to fulfill such a dream, but the fact remains that any institution with a Rasperry Pi at their disposal can get the kobocoin wallet and blockchain loaded, and then start creating apps on the blockchain.
At this moment in time, the kobocoin currency is not massively hoarded. This means that it's ready to be adopted by savvy early adopters and developers with the foresight to see the massive opportunities that lie ahead. Yes, early Bitcoin adopters made a lot of money with bitcoin. Early Ethereum adopters made a lot of money with Ethereum. I hope that one-day early Kobocoin adopters and developers will also see their faith rewarded financially, and have their own stories to tell! I hope the vast majority of winners will be Africans living in Africa!
With already existing mobile financial services how do you intend to overcome the competition?
Existing mobile financial services are centralized and require registration or subscription to participate. Kobocoin's blockchain technology allows access to everyone regardless of credit status or banking history.
There is no subscription or registration required. Nobody is checking up on you or monitoring progress. I believe that people will see the true benefit of this decentralized operating model as the industry progresses. I've not had the privilege of using any of the existing mobile financial services but from what I understand, applications built on the kobocoin blockchain will be able to offer the same services at significantly lower cost, without registration, and with far greater privacy features.
Also, those existing financial services seem static at this moment. The Kobocoin blockchain is a platform that will allow and encourage developers to create apps as the market demands them. Anybody with programming skills can create an app for users of the Kobocoin platform. Permission is not required. If you can think of it and build it, then go ahead. If it's useful then Kobocoin users will adopt it and you will be rewarded for your innovation without any questions being asked. Can any other mobile financial service offer such freedom to developers and users? I think not. They are all closed systems owned and operated by multinationals.
And bear in mind that kobocoins cannot be faked or counterfeited like traditional money. It is a clean and robust technology.
What do you hope to achieve with this project in the long run?
Global adoption is the quick answer. In practical terms, I'd like Kobocoin to be seen as a global blockchain in the same way that Bitcoin and Ethereum are. Though it's heritage is African I want the outreach of the kobocoin currency, the underlying blockchain, and the apps built on the blockchain to have a global reach.
I believe that we Africans will bring innovation to the blockchain and fin-tech arena, and I would like to see apps built on the Kobocoin blockchain adopted worldwide (just as we already have in the mobile fin-tech arena with M-Pesa). I really believe that we have the innovative ideas that can move the blockchain industry forward. I believe our ideas and innovations will be exported worldwide. And I'd love to see all those ideas realized on the Kobocoin blockchain!
Like any other altcoin, kobocoin (KOBO) can also be traded against bitcoin and other notable cryptocurrencies. It currently has a market capitalization of around $350,000 and can be traded exchanges such as Cryptopia and Yobit.
The Golix Controversy: Has the African Exchange "Exit Scammed" Users And Investors?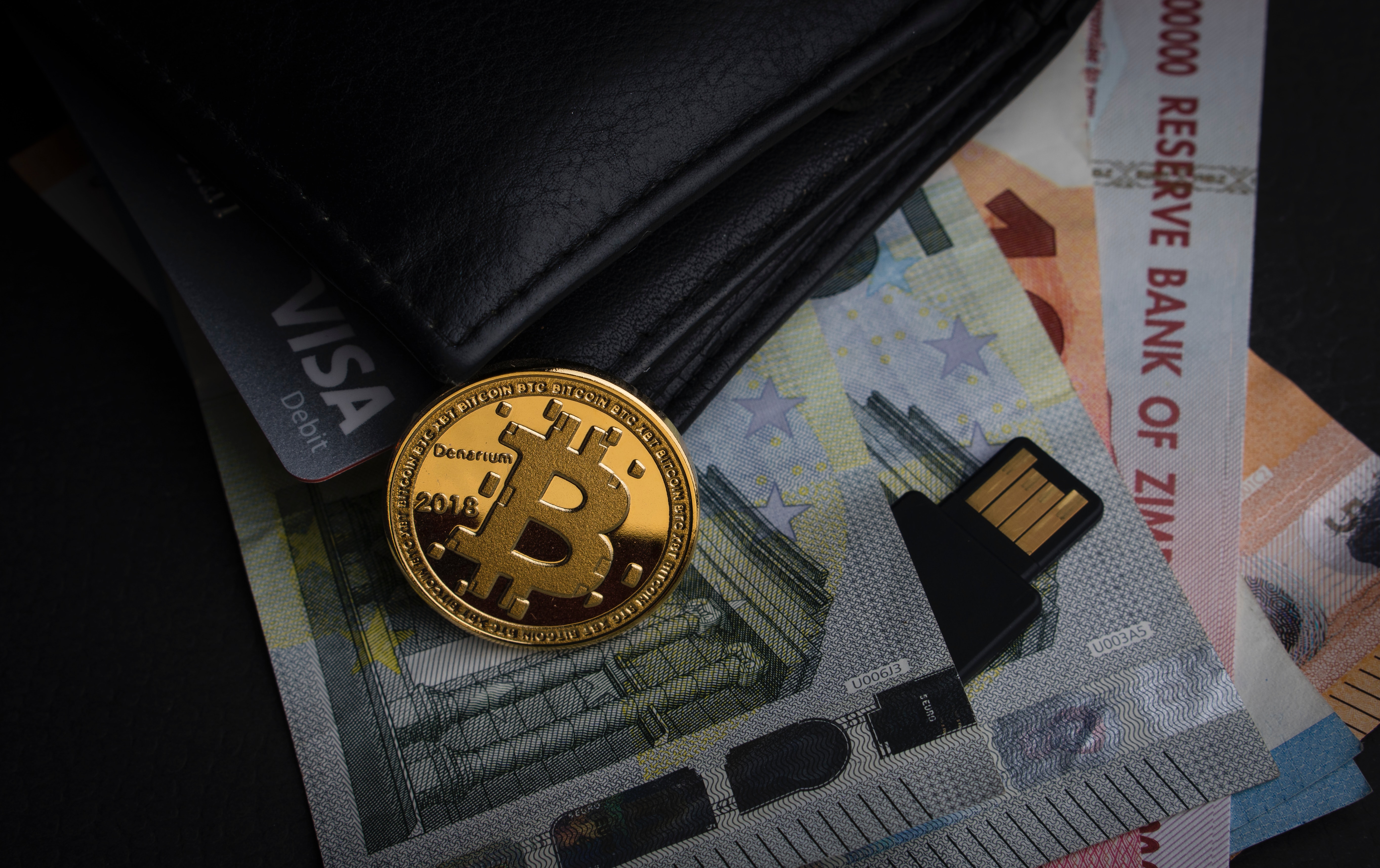 Prior to May 2018, Zimbabwe-based bitcoin exchange Golix was bullish about its future prospects. The startup claimed it had raised $32 million from a token sale and had plans to set up operations in several other African countries. However, more than a year later, the digital asset exchange has had a reversal of fortunes and, after its forced shutdown in Zimbabwe, some of Golix's former clients are struggling to get their funds reimbursed despite promises and frantic efforts to recover these. 
Embezzlement Allegations
Former Golix users now point to possible embezzlement of funds by Golix executives while one investor in the startup blames the hostile operating environment as the reason for the company's general failure.
Tawanda Kembo was the chief executive officer (CEO) of Golix when it was shut down in Zimbabwe. Bitcoin Africa reached out to him to get his side of the story but he had not responded to our questions at the time of publishing.
However, Bitcoin Africa still managed to contact Taurai Chinyamakubvu, an individual who says he was an investor in the company. Chinyamakubvu claimed he is not aware if client funds had been reimbursed or not since he was not involved in the day to day affairs of the crypto startup.
"On funds, you can check with the CEO, he was doing the day to day stuff. I was just an investor," Chinyamakubvu pushed back when asked if they had recovered client funds that were reportedly locked in banks.
In May 2018, Zimbabwe's central bank issued a directive that forbade financial institutions from dealing with crypto exchanges. According to Golix, this led to banks blocking access to client funds and the company from using the financial system.
Central Bank Defiance And Crypto Adoption
When asked why Golix had not resumed operations following a High Court ruling that set aside the central bank order, Chinyamakubvu suggested that Golix's Zimbabwe operations remain hamstrung by the central bank's reluctance to lift the order.
"They (Reserve Bank of Zimbabwe) did not lift the order they sent to banks. So no bank wants to defy a regulator. But that said, you muddy the water once, that's enough to change its colour for a while," he stated.
Chinyamakubvu is convinced that the central bank's apparent defiance of a court ruling continues to hinder the growth of the crypto space in a country that should be embracing privately-issued cryptocurrencies.
Zimbabwe has been plagued by hyperinflation for the past two decades, which is spurred on by a volatile fiat currency. Critics point to the central bank's penchant for unrestrained printing of money as the main cause of the country's currency troubles.
The Golix investor called the central bank's decision to shut down the crypto exchange 'retrogressive'.
Ironically, the Reserve Bank of Zimbabwe recently announced the setting up of a committee to study financial technologies such as bitcoin. The regulator now says it wants to come up with what it calls a "National Fintech Strategy."
Disappeared Client Funds
Bitcoin Africa also reached out to former Golix clients as it tried to establish what happened with their funds. Some did not respond but a few did – although they requested anonymity. One lady, in particular, expressed exasperation with the way Golix has been handling the issue.
"I do not know about others but I still have not been reimbursed. Tawanda (CEO of Golix) has made several promises to settle but nothing has happened," claimed the lady who preferred to remain anonymous.
She further explained that currently there is nothing noteworthy happening but promised to reveal more details as and when they become known. 
Kembo on the Run?
Following the central bank decision to stifle cryptocurrency trading, some crypto traders have gone on to create informal trading platforms using social media networks like Whatsapp, Telegram, and Facebook.
Bitcoin Africa was also able to get access to one such Whatsapp chat group feed wherein clients are discussing strategies of recovering funds from Golix. In a discussion that occurred in July 2019, one member of the group asks fellow members to furnish her with information that includes Kembo's personal identification number or even a vehicle registration number. This could then be used to help a hired tracing agent to locate him.
It is apparent from the discussions that Kembo has made several promises – including re-payment plans – to reimburse but nothing has happened to date. Adding intrigue to the controversy, this client claims Tawanda told them he had lost the key to the cold storage wallet. Thus, he could not access the bitcoin.
Keys to a crypto wallet are essentially a passcode that grants access to funds and without them, the funds are lost and cannot be recovered.
In the meantime, another post on the same thread suggests that Chinyamakubvu was being disingenuous when he expressed ignorance about the status of client funds. In the post, another member insists that prior to the central bank order, Golix was asked to remove all funds before accounts were closed.
The anonymous member was referring to a part of the central bank circular to banks which states the following:
"Exit any existing relationships with virtual currency exchanges within sixty days of the date of this Circular and proceed to liquidate and restitute existing account balances."
This central bank circular was issued on May 11, 2018, and Golix seemingly had enough time to exit from banks as well as to reimburse clients.
No Consumer Protection
The anonymous member suggests that since this did not happen, the issue should now be treated as a criminal case.
It is apparent from the rest of the discussion that members were aware of the risks involved with crypto businesses. The central bank had warned the public of risks of dealing with cryptocurrencies and associated businesses prior to Golix's demise.
Zimbabwe does not have consumer protection laws that specifically deal cryptocurrencies and those dealing with such digital currencies do so at own risk, a point clearly articulated by the central bank circular. Perhaps it is with this in mind that some Golix clients are now pursuing fraud charges against Golix executives.
Lack of legal protection is another factor inhibiting the widespread adoption of cryptocurrencies but that may yet change as the central bank is now having a change of heart.
Bitcoin Africa will continue to follow the events surrounding the alleged exit scam of Golix and update our readers when new information surfaces.
South Africa's New Cryptocurrency Exchange OVEX to Offer 7% Interest on Holdings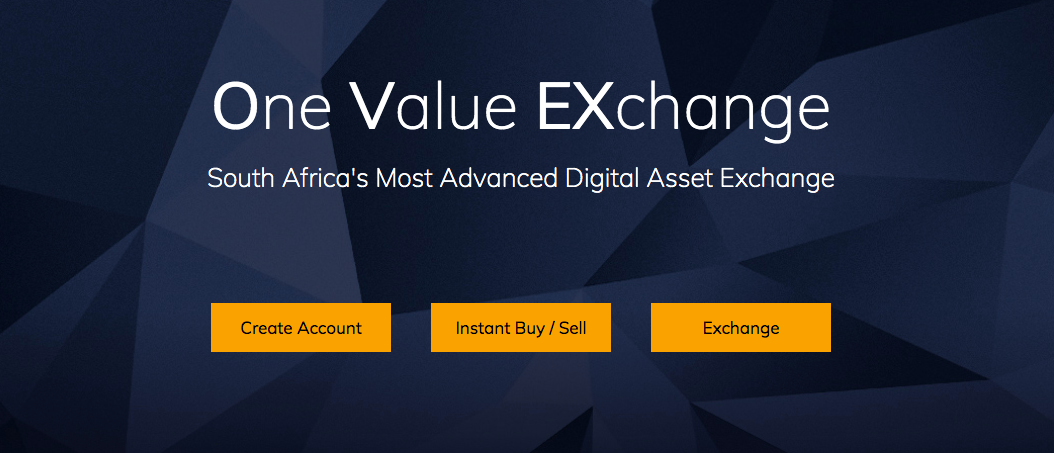 South Africa's new cryptocurrency exchange OVEX will offer a new kind of interest account where users earn up to seven percent on their wallet balances. This feature helps the exchange to stand out among its peers in South Africa.
The OVEX Offerings
OVEX is a new digital asset exchange that offers over 18 cryptocurrencies such as Bitcoin Cash, Bitcoin, TrueUSD, Bitcoin SV, Tron, and Crypto20.
Additionally, the exchange provides users with mobile-ready services where they can buy or sell currencies instantly. OVEX also offers a secure, decentralised identity service.
Perhaps most interestingly, OVEX will also offer interest-bearing accounts where investors can receive seven percent interesting on their digital asset holdings, according to its website.
The OVEX CEO Jonathan Ovadia said: "The team and I have been working on this project for over a year and are incredibly proud of the offering we have built. Our goal is to provide the South African market with a world-class product and more importantly world-class liquidity. We have developed an exchange for all types of crypto enthusiasts, with an advanced trading interface as well as a simple one-click buy or sell option."
Other perks that come with using OVEX include the ability to buy and sell digital assets with the South African Rand and purchasing cryptocurrency at international rates without paying a premium. This benefit is thanks to a collaboration between OVEX and San-Francisco based company TrustToken Inc, which enables users to buy TrueUSD at bank rates and have it deposited straight to their OVEX wallets. TrustToken is the company behind TrueUSD.
A third-party audit report recently showed that TrueUSD has actual US dollar backing. As of March 31 2019, TrustToken was holding $199,063,885 while the TrueUSD tokens issued were 198,982,291.
OVEX also uses artificial intelligence to verify the identity of users withdrawing more than R20,000 (§1,435). The verification process takes only minutes. Blockchain identity company Civic played a role in making this feature a success.
Furthermore, with OVEX, you can fully access an API with your account that allows you to trade programmatically using data.
Funding
OVEX has received an undisclosed amount of money from Newtown Partners, a venture capital firm run by international entrepreneurs, Vinny Lingham and Llew Claasen. Lingham is a Shark Tank investor and Civic's chief executive officer while Claasen is the executive director of Bitcoin Foundation.
"South African's have a deep interest in cryptocurrency and bitcoin especially. It is my hope that OVEX will provide South Africa a secure, affordable, and fully featured avenue to get into the crypto space," stated Vinny Lingham.
According to a report by The South African, OVEX will be releasing a podcast series with the aim of getting more South Africans involved in the global conversation on the future of blockchain technology and cryptocurrencies.
Bitsoko's Frank Deya Discusses Ongoing Projects and Trends for Crypto in Kenya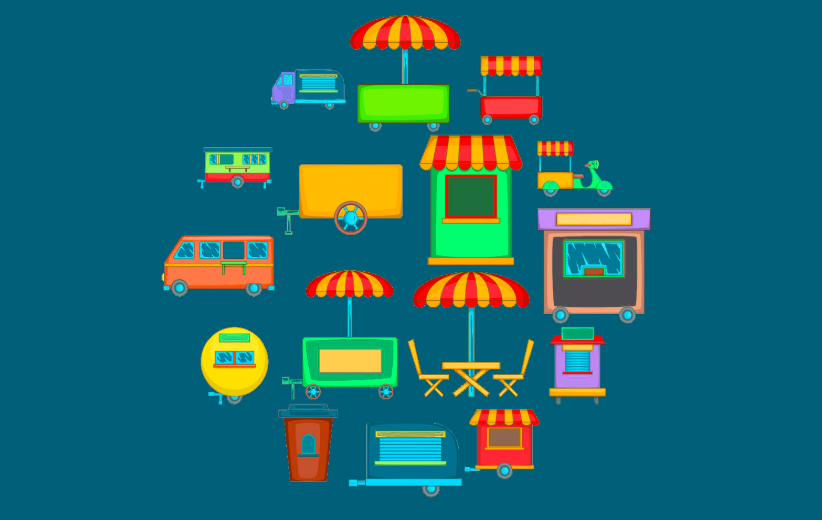 Bitcoin Africa sat down with Bitsoko CEO Frank Deya to discuss what the Kenya-based blockchain startup has been working on and what the future holds for the company and the market it operates in.
The Bitsoko App
Bitsoko is developing a mobile money wallet app and a point of sale (PoS) service that allows micro, small, and medium enterprises to promote sales through promotions and loyalties and manage their businesses online.
The Bitsoko app has not entered the Kenyan market formally yet but has been going through a pilot exercise that entails testing, debugging, and acquiring the "relevant data on the market demands and future consumer adoption."
The app allows merchants to accept payments for their goods or services via bitcoin or mobile money.
"I would say the interest [surrounding the app] has grown significantly and we are on the right path so far. The biggest challenge remains technical. We are, however, working around this by initiating collaborative programs with other blockchain developers. We are confident that scaling this service will not be a hurdle once we launch," said Deya.
The Bitsoko app allows merchants to receive customer feedback while offering customers loyalty points, promotions, and delivery options. The app also enables merchants to manage their inventory and to keep track of their bills.
Trends for Bitcoin in Kenya
Bitcoin and altcoins have been gaining popularity in Kenya as more people trade, hold, and use these currencies. However, Deya says the conversation is moving beyond bitcoin.
"At Bitsoko, we are placing our bets on tokenisation, which presents an opportunity for businesses to digitise their assets. It is an area we are very keen on pursuing, we want to 'tokenise Africa'.
"Tokenisation will lead to the creation of new wealth, enhance transparency, and seamless transfer of assets among other benefits," he added.
Regulating Cryptocurrencies Through Inclusive Participation in Kenya
The crypto space in Kenya remains unregulated. However, regulators have issued warnings against initial coin offerings (ICOs) and cryptocurrencies. Recently, the Kenyan Parliament gave the Treasury two weeks to decide the fate of cryptocurrencies in the country.
However, Deya is of the following opinion: "We acknowledge that regulators are looking after the interest of end users, which is important. However, I feel that it's too early to regulate the technology and many of its possible applications is still at a nascent stage. It is also imperative that developers, innovators, and the entire community are represented in the process. The blockchain is here to promote decentralisation and, therefore, no one party should or can have a monopoly. Inclusive participation will get us ahead much faster."
Inclusive participation could be helpful in ensuring that regulators get to protect consumers from the potential risks cryptocurrencies pose without compromising the livelihood of Kenyans in this space.
"The issue of cryptocurrencies is evolving and we can take a position as a country. This is a delicate balance between supporting innovation and killing it," Treasury cabinet secretary Henry Rotich said.
The Bitsoko Promise
Bitsoko intends to solve the problems of high mobile money fees and safety by offering transaction fees as low as 0.5 percent and providing users with their transaction history so that they can better manage their money. In addition, Bitsoko plans to offer users access to a wide range of financial and payment services through its mobile app.
"We are bringing together the versatility of blockchain-based technology and the good attributes of mobile money. To do this successfully, we are working with local industry players as well as merchants to make their services available on the payment network. By integrating specific services such as energy providers, paying bills, payroll solutions for merchants in Kenya, we hypothesise that these easy-to-use services will create a system that can support small-scale payments in all aspects of financial lives," says Bitsoko.
Despite the cautions the Central Bank of Kenya has issued against cryptocurrencies, the crypto space is growing in the East African nation unperturbed with projects such as Bitsoko working towards changing the mobile payments sector.