The Sun Exchange Expands into Sub Saharan Africa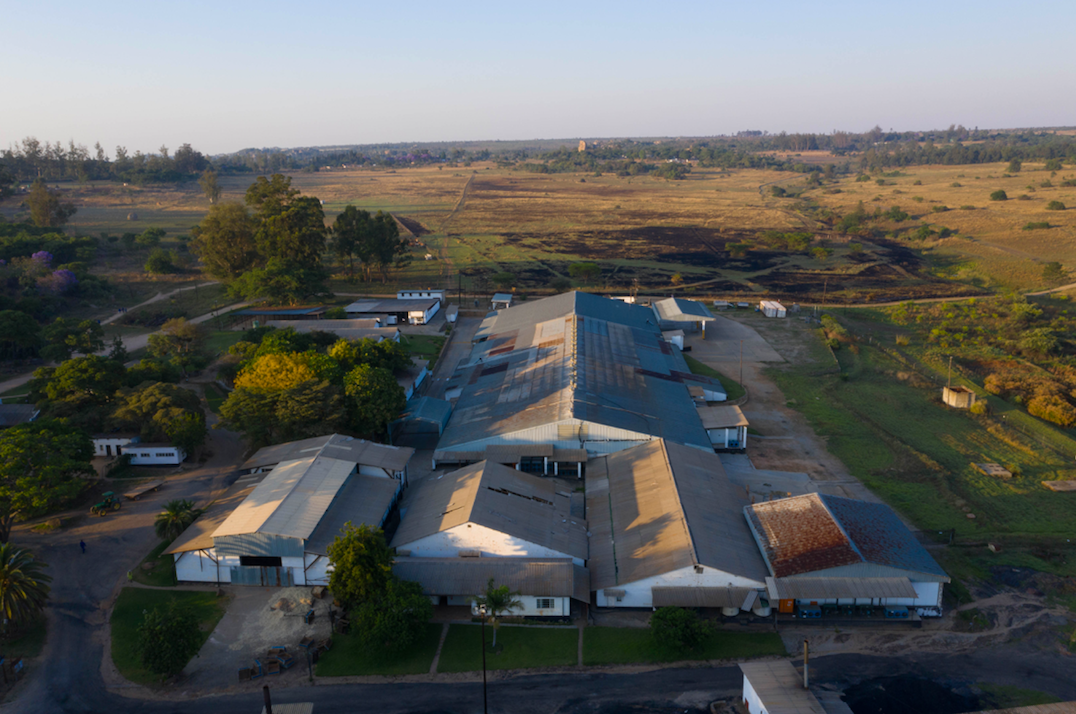 South African startup, The Sun Exchange, has announced its Sub-Saharan Africa expansion with a 1.9 MW Solar-Storage Project for Nhimbe Fresh in Zimbabwe. 
What is Sun Exchange?
Sun Exchange is the world's first peer-to-peer solar leasing platform. Its members can buy and lease solar cells to communities near them, earning from the clean energy they create. Abraham Cambridge and Larry Temlock founded the company in 2015 to connect the world to the sun. 
Access to affordable energy is a vital driver of sustainable agriculture, which employs 52% of Africans. The sector contributes to 23% of Sub-Saharan Africa's GDP.
Users who buy solar cells lease them to facilities such as schools and hospitals under a 20-year contract.
The platform tracks local energy pricing and inflation. Additionally, it offers a clean and affordable alternative to generators, grid connections, and other conventional sources.
Key Project Milestones
The Sun Exchange addresses one of the key problems in agriculture: access to financing for clean energy.
Conventional energy sources remain easily accessible. Yet, they're increasingly damaging as annual agricultural yield continues to show.
The Sun Exchange's 19,000 members can earn rental income from the clean energy they generate and offset their carbon footprint. 35 South African schools and institutions benefit from the project, with others in line as the company successfully raised a Series A $4 million in June.
Pilot with Nhimbe Fresh
Nhimbe Fresh is a major agricultural fresh produce exporter in Zimbabwe. Its partnership with The Sun Exchange is set to launch a crowdsale for the first phase of a 1.9 megawatt (MW) solar and storage project. This will be the largest project of its kind yet and first beyond South Africa's borders. It will supply power to the Nhimbe Fresh packhouse, cold store facilities, pump sites, and to its Churchill Farm.
Nhimbe Fresh is keen on doing business sustainably and with environmental responsibility. This partnership aligns with its vision to pursue a greater purpose in serving its communities and recognising its interdependence with the environment. It will certainly minimise their climate impact, energy costs while increasing their resilience and business efficiency, according to the Chairman, Edwin Masimba Moyo.
Nhimbe Fresh will operate on solar energy entirely, which will save hundreds of thousands of dollars annually. Moreover, the solar cells will be leased at a fixed price pegged to the dollar, to hedge against currency fluctuation, which would be a key concern for a project of this magnitude in Zimbabwe. 
Weekly Roundup: Over 17K Kenyan Farmers Get Blockchain-Based Crop Insurance Cover & More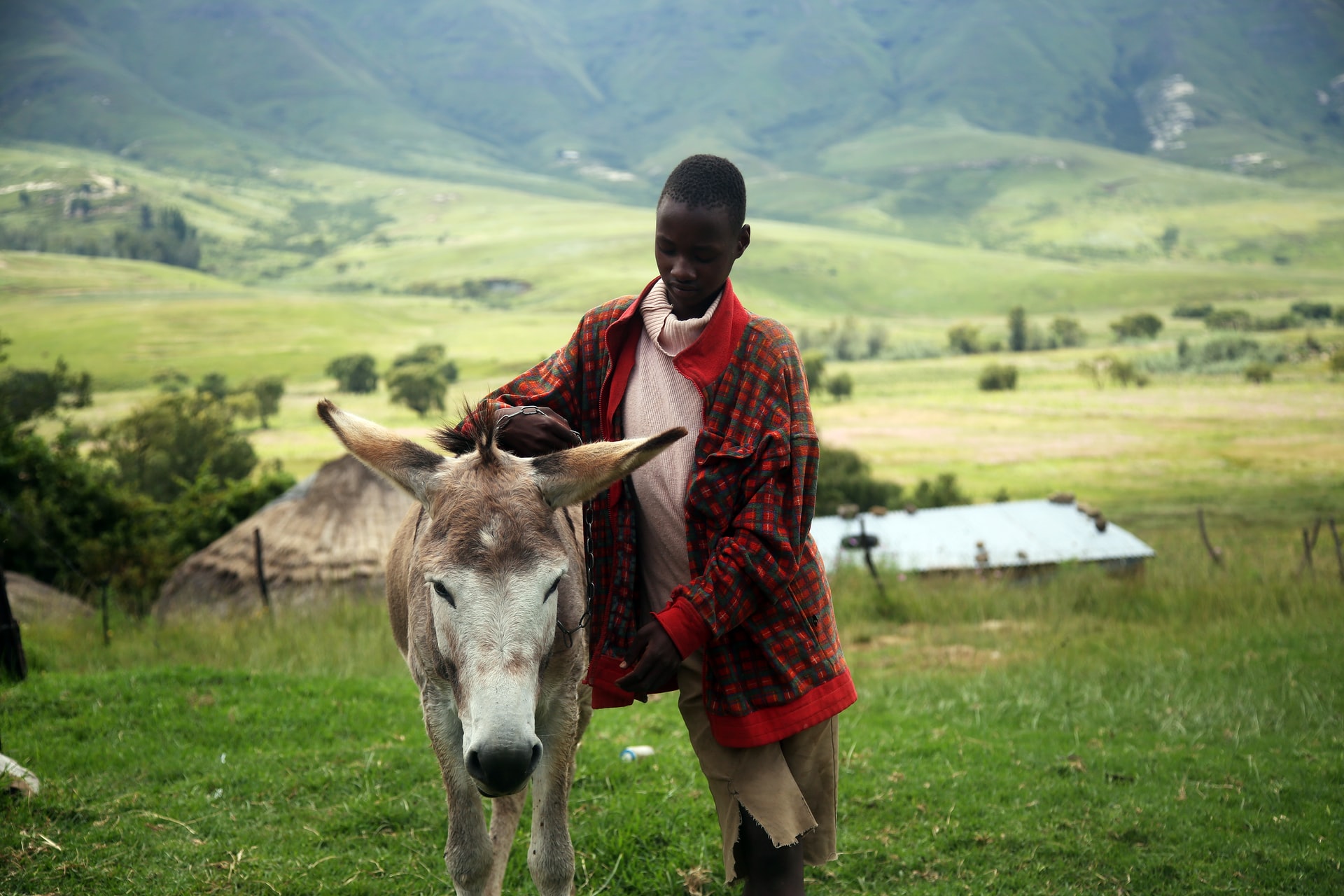 In this week's roundup, we will cover several top crypto news. From one of those stories, you will learn that thousands of Kenyan farmers have received blockchain-based crop insurance covers.
Over 17K Kenyan Farmers Get Blockchain-Based Crop Insurance Covers
A partnership between ACRE Africa and decentralised protocol Etherisc has allowed more than 17,000 small-scale farmers in Kenya to get blockchain-based crop insurance covers. The two partners have already processed insurance payouts for some of these farmers. The farmers will pay premiums as low as $0.5 to obtain insurance coverage for crops negatively affected by climate change.
"The solution that we built with our valued partners at ACRE Africa overcomes a number of challenges associated with traditional crop insurance. [Some of these challenges include] delayed payments, high premium costs, and lack of transparency," said Michiel Berende, Etherisc's Chief Inclusive Officer.
The project has received funds from Ethereum Foundation, the Decentralised Insurance Foundation, and the Chainlink Community Grant.
DFS Lab Partners With Stellar Development Foundation to Launch a Blockchain Bootcamp in Africa
DFS Lab has launched a call for application for its Blockchain Bootcamp that was launched in partnership with the Stellar Development Foundation (SDF). The Blockchain Bootcamp for African startups will provide early to mid-stage startups with a chance to build on the Stellar network, which is an open-source blockchain for financial products and services.
The three-day virtual bootcamp will see participants answer key business questions while receiving hands-on guidance and support from DFS Lab and SDF. The companies with the most promising solutions will be awarded prizes between 5,000 to 20,000 USDC. Applications close on August 20, 2021.
Zimbabwe Seeks to Include VASPs in its Securities Law
The Zimbabwean government recently announced its intention to broaden the definition of securities to include Virtual Asset Service Providers (VASPs). VASPs refer to institutions that facilitate the transaction, administration, and safekeeping of digital currencies. Cryptocurrency exchanges in Zimbabwe will, therefore, be regulated under the amended Securities and Exchange Act.
The country's anti-money laundering laws will also be changed to allow regulatory authorities to deal with the possible abuse of cryptoassets by bad actors. This is the first time cryptoassets are being considered under Zimbabwean law, which suggests that the government is becoming more open to cryptocurrencies as an asset class.
Upcoming Upgrade to Enable Smart Contracts on Bitcoin
An upgrade that could enable smart contracts to run on the Bitcoin blockchain is imminent. The upgrade, named Taproot, will also improve the privacy of multi-signature transactions and reduce the cost of transacting on the Lightning Network.
Edul Patel, CEO of Mudrex, an algorithmic crypto trading platform, said: "Bitcoin's Taproot upgrade might just be the key element that would propel it into mainstream finance. The bottom line is the kind of revolution that the Taproot upgrade might bring for Bitcoin is phenomenal."
The Taproot upgrade received the green light from the bitcoin mining community through a vote. The implementation will take place in November 2021. This is the biggest Bitcoin network upgrade since SegWit in 2017.
To learn more about Bitcoin, download the Bitcoin Beginner's Handbook for free.
Weekly Roundup: Kenya Asked to Consider Blockchain-Based Elections & More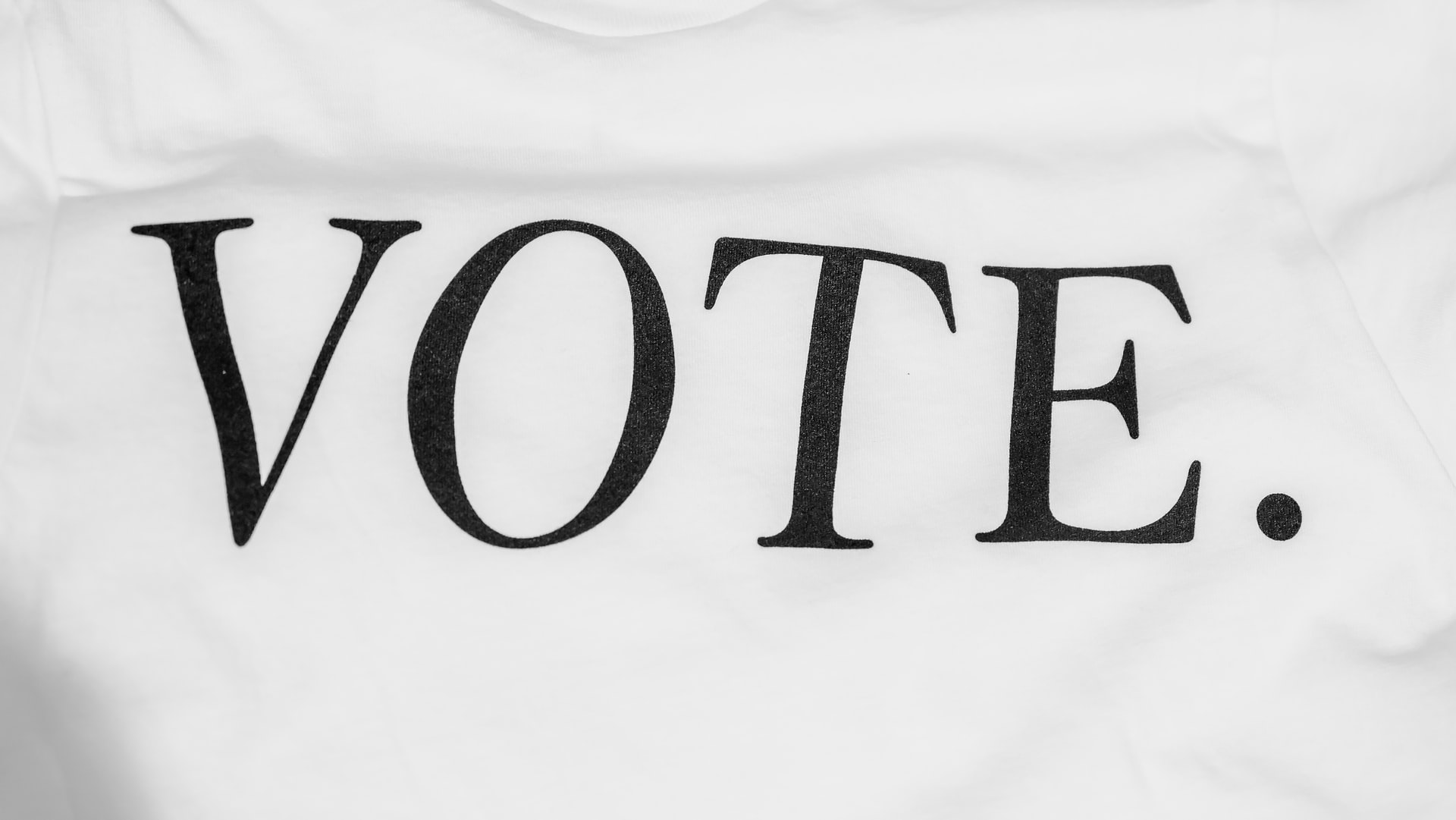 In this weekly roundup, we will highlight the call for blockchain-based elections in Kenya and other top industry news.
Kenya Asked to Consider Blockchain-Based Elections
According to local reports, a candidate vying for the electoral commission's commissioner position has asked Kenya to consider blockchain-based elections.
The candidate, Justus Abonyo, believes that adopting blockchain technology can cut down the cost of elections by up to 300 percent. Abonyo also said that the blockchain will improve election transparency and security. In the past, the opposition political parties have accused the winners of stealing votes.
"The cost of a ballot in Kenya ranges between US$ 7-US$ 25 (Sh700-Sh2,500). If we use blockchain technology, this cost will go down to US$0.5 (Sh50). This is an area I would explore as a commissioner," he told the selection panel.
Kenya is preparing for a general election in 2022. Currently, the government is hiring a fresh administration to run the upcoming election.
Save the Children Rwanda Partners with Cardano
Save the Children, a charity organisation, has partnered with Cardano in Rwanda to enable ADA donations.
The Cardano Foundation has developed a payments gateway to make this happen. Hours after rolling out its application, Save the Children received 22,000 ADA, which is about US$ 30,000.
"Through Cardano, Save the Children in Rwanda now has a starter pot of the cryptocurrency ADA which we can deploy to projects for children. But there are also countless possibilities through blockchain. Firstly, the blockchain can directly impact children's lives through initiatives such as digital school records. Secondly, it can increase our efficiency and transparency as an organisation," said the Director of Save the Children Rwanda Maggie Korde.
The payments gateway means that the charity organisation can hold and get cardano donations without the need to convert them to fiat money first. The NGO has been receiving bitcoin donations since 2013.
Africrypt Owners Remain On the Run
The brothers behind the latest alleged Africrypto bitcoin scam in South Africa remain on the run. According to an article on Cointelegraph, the Cajee brothers left South Africa in December 2020 and have been traced to various hotels in the UAE.
The Financial Sector Conduct Authority (FSCA) is also not in a position to take any regulatory action because crypto assets are unregulated in the country.
"At this stage, we have only found evidence of crypto-asset transactions. Currently, crypto assets are [unregulated] in terms of any financial sector law in South Africa and consequently, the FSCA is not in a position to take any regulatory action," FSCA said.
However, the authority said that it has conducted investigations that indicate Africrypt was running a Ponzi scheme. Investors have taken legal action in an attempt to recover their funds. Only time can tell whether this effort will have a positive outcome.
To learn more about Bitcoin, download the Bitcoin Beginner's Handbook for free.
Weekly Roundup: Binance Set to Issue NFT for its Birthday, Paxful Turns 6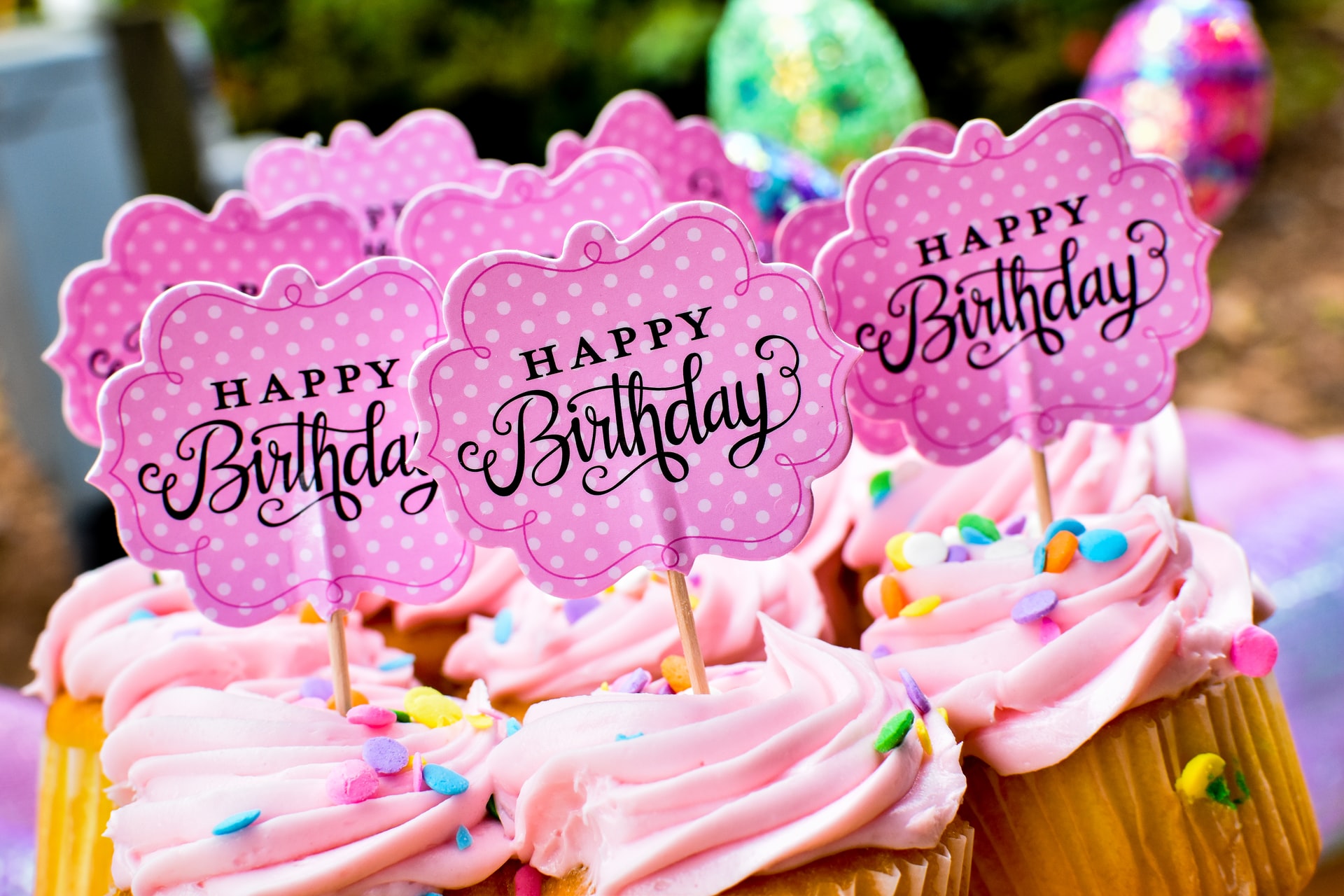 The crypto market is maturing. Binance and Paxful are both celebrating birthdays, turning four and six respectively. To celebrate its birthday, Binance will issue an NFT. What's more, Jack Dorsey endorses a new bitcoin initiative in Ethiopia.
Binance Set to Issue NFT As It Turns 4
Crypto exchange Binance has announced that it will issue a limited edition NFT as it turns four on July 14, 2021. The company has also given users a chance to earn this limited edition non-fungible token (NFT). All they have to do is complete several tasks listed on the company's blog.
Binance will mint 4,000 NFTs when the promotion ends. The winning Binance accounts will receive the NFTs within 30 days of the promotion concluding. Note that only registered Binance users can participate. The activity started on July 5, 2021, and will end on July 16 at 1 pm UTC.
Paxful Is Turning 6
According to an announcement on its blog, Paxful is turning six. As a result, the company has planned a week-long party across the globe. Paxful plans to celebrate with live acts, giveaways, webinars, talks from the founders, and product updates.
"To our users, both old and new: we just want to say, from the bottom of our hearts, thank you for sticking with us throughout this amazing journey. It has been six amazing years so far, but there is still so much to do. We are glad you are here with us for the ride," Paxful wrote.
Celebrations will take place on different dates in various regions and countries. You can find the calendar on the Paxful blog.
Jack Dorsey Supports Ethiopian Bitcoin Lobby Group
Twitter's co-founder, Jack Dorsey, supported an Ethiopian bitcoin lobby group with a retweet of their thread. The group Project Mano has been pushing the Ethiopian government to mine and store bitcoin as a hedge against global inflation and inequalities. Dorsey retweeted the thread with the Ethiopian flag and #Bitcoin, an action that gave the project more exposure.
🇪🇹#bitcoin https://t.co/jQSnJr5bv8

— jack (@jack) June 15, 2021
"Project Mano […] has multiple suggestions that could assist the National Bank to escape the FX shortage crisis it is in. The project is open-source so anyone can add to it," the lobby group wrote on Twitter.
Project Mano believes that the Ethiopian government can hold bitcoin as a hedge against the Ethiopian Birr's inflation. The lobby group also thinks that the government could repurpose the proposed Grand Ethiopian Renaissance Dam for bitcoin mining.
To learn more about Bitcoin, download the Bitcoin Beginner's Handbook for free.