Meet Africa's Blockchain Startups: The Sun Exchange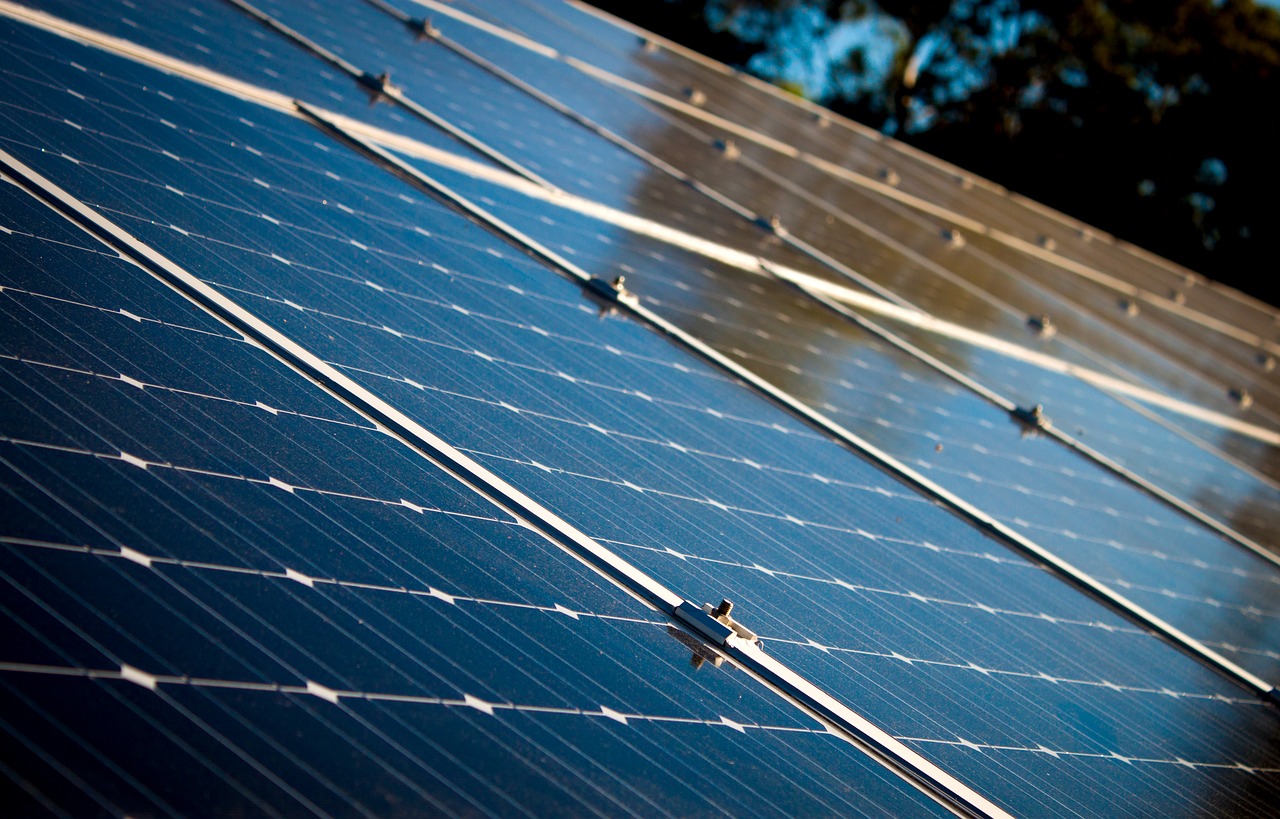 Founded in 2015, Cape Town-based startup The Sun Exchange connects people who want to invest in clean solar energy with projects in Africa.
The startup provides a peer-to-peer lending and funding platform that allows anyone in the world to invest in solar panel projects using bitcoin. The Sun Exchange then leases the purchased cells to schools, hospitals, and factories, among other end users and makes sure that its clients earn rental income from the cells that they buy.
The Sun Exchange works like crowdfunding. A project only kicks off after the sale of all the solar panels. All the leasing, distribution, and revenue collection is done for the client. In doing this, investors earn passive streams through solar panel rental income.
How does it work?
The Sun Exchange notes that thousands of people in Africa do not have access to clean energy. Instead, they use unclean methods to fuel their homes and places of work. This is despite the presence of abundant sunshine. Finding a loan to connect homes to the grid is cumbersome and expensive.
So, The Sun Exchange steps in to outsource funding from bitcoin users around the world. The bitcoin users buy solar panels for specific projects. Then, the company installs the solar cells. Thus, homes, factories, and communities receive reliable solar energy while investor earn rental fees.
To join, investors need to sign up for an account on The Sun Exchange platform and choose the project that they would like to invest. The assets for sale are limited, but there are multiple projects for the users to fund. After the user enters the number of solar panels they want to buy, The Sun Exchange provides an estimate of the possible earnings.
After the purchase of all the available cells for a project, the company goes ahead to implement it. Eventually, the investors gain from their investment. If the client fails to pay, the solar power disconnects automatically.
The Sun Exchange's Value Add To Society
The Sun Exchange enables investors to generate a socially responsible income on their invest bitcoins but, perhaps, more importantly, The Sun Exchange also helps to promote the use of clean energy and the electrification of remote African communities and implements solar panel projects in African communities.
Mistrust Inhibiting Crypto Adoption in South Africa, Report States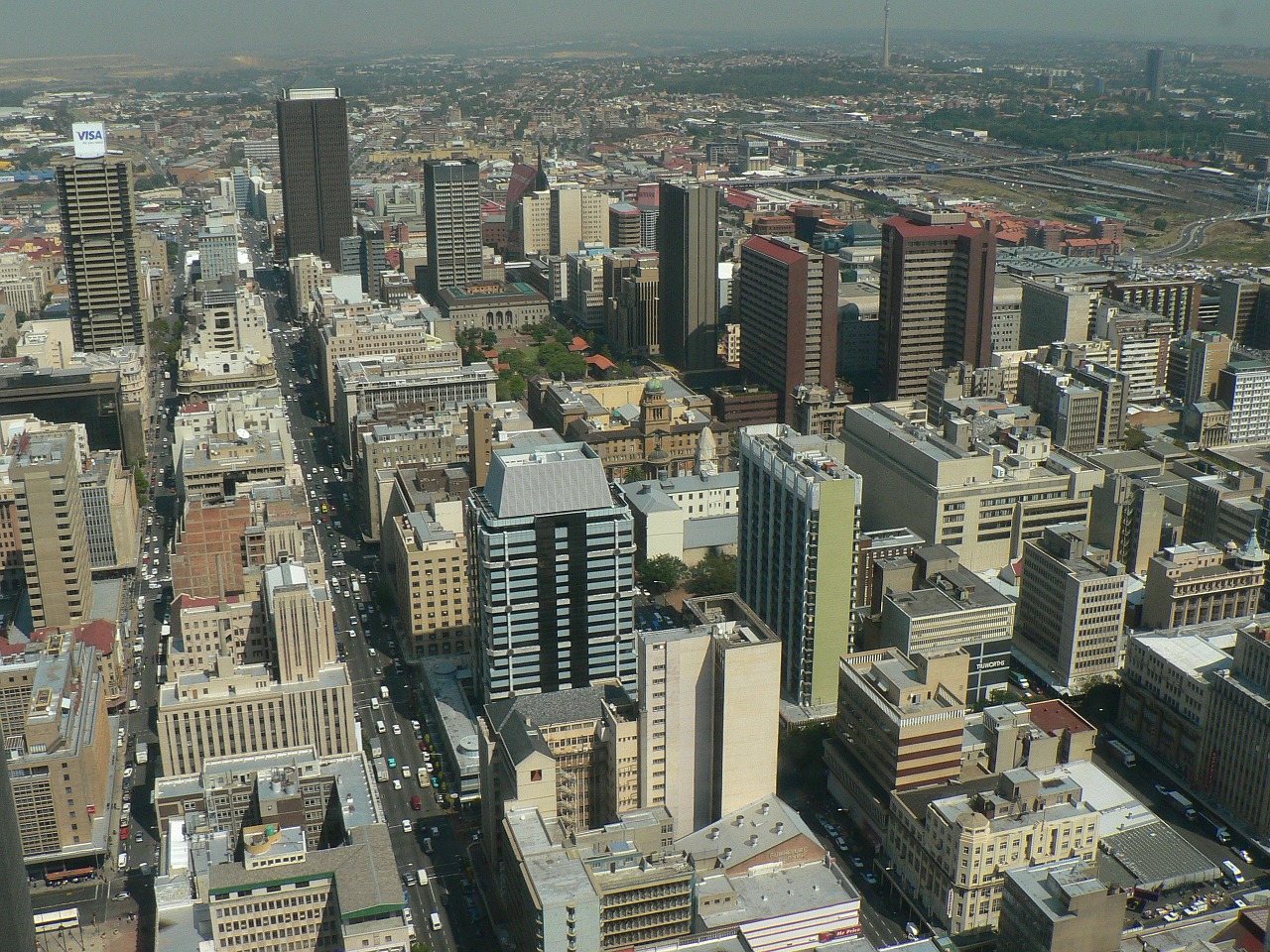 A report from cyber security company Kaspersky indicates that mistrust and lack of understanding are hindering crypto adoption in South Africa.
The Findings
The report titled 'Uncharted Territory: Why Consumers Are Still Wary about Adopting Cryptocurrency' reveals that lack of understanding could be resulting in the mistrust that cryptocurrencies can keep a consumers' money safe.
For example, 35 percent of South Africans are of the opinion that cryptocurrencies are volatile and they can only use them once they have stabilised. In addition, other consumers believe that cryptocurrencies will not be around forever and 17 percent said that cryptocurrencies "are not worth bothering about."
The Kaspersky report, therefore, noted that the lack of understanding of how cryptocurrencies work among most consumers is inhibiting mainstream crypto adoption. Globally, adoption is also declining in spite of celebrities and influencers endorsing cryptocurrencies, the report stated.
Vitaly Mzokov, Head of Commercialisation at Kaspersky, said: "To date, 70 percent of South Africans have never purchased cryptocurrencies, highlighting just how far away we are from it being accepted as a common form of payment or investment. It is clear that mainstream adoption and growth of cryptocurrency is being held back due to the vulnerable nature of the technology."
Mzokov also observed that it is difficult for consumers to use their hard-earned money to use something they do not fully comprehend or trust. This is despite the fact that there is a high interest in using cryptocurrencies in the country.
According to the report, 34 percent of South Africans have some crypto knowledge, 19 percent completely understand how they work, and there is a high demand for cryptocurrency use.
Ensuring Consumer Protection
Mzokov advised cryptocurrency companies to build platforms that guarantee the protection of consumers' investments.
Merkeleon, a partner of Kaspersky, is leading by example in this regard with legitimate marketplace platforms, crypto payment systems, crypto exchanges, and online auction platforms.
The Head of Sales and Business Development at Merkeleon, Alexey Sidorowich, said the cryptocurrency industry must be built upon trust.
"It is […] imperative that cryptocurrency businesses do all they can to protect their networks and ensure their customers' finances are safe and secure," he asserted.
The Kaspersky report comes at a time when findings show that emerging markets are more likely to adopt cryptocurrencies than developed markets.
Refugee Investment Network Launches to Promote Economic Growth in Refugee Communities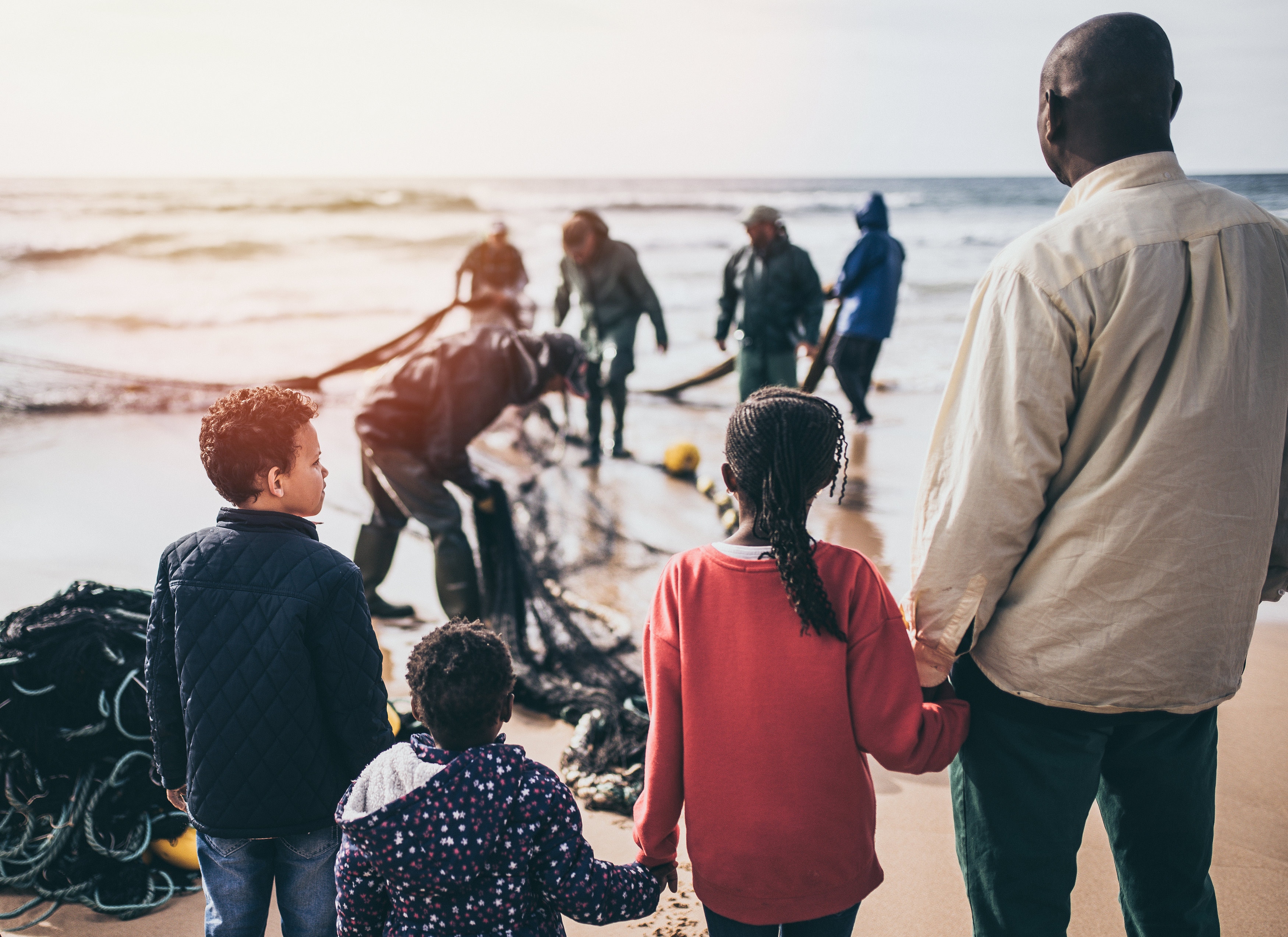 The Refugee Investment Network (RIN) launched on World Refugee Day to promote economic growth and stability in refugee communities.
Connecting Investors to Refugee Entrepreneurs
To achieve its goals, the Refugee Investment Network (RIN) is connecting investors to refugee entrepreneurs, thereby supporting the over 70 million displaced people in the world. As a result, refugee communities will enjoy more job opportunities, improved livelihoods, and economic growth.
"We know well the profound contributions and immense untapped potential forcibly displaced people bring to communities that welcome them. The launch of the RIN and the growing community of investors representing the full capital continuum is an important stepping stone to helping the rest of the world see that too," said RIN's founder and Managing Director, John Kluge.
The RIN was established to solve the challenges refugees face from under-investment and restrictive labour laws despite their potential as entrepreneurs and employees.
Tim Docking, RIN Managing Director, explained:
"Investors are looking for a way to invest in and with refugees. The RIN is helping to bridge the gap between refugee investments and the capital they need to grow."
Partnerships
The RIN's founding partners include The Rockefeller Foundation, the Open Society Foundations, USA for UNHCR, and the Patrick J. McGovern Foundation. The RIN has also collaborated with the Economist Intelligence Unit on the Refugee Opportunity Index (ROI), a tool that incentivises governments to make policy reforms that promote inclusive economies.
"The RIN platform allows philanthropists to stand together with development agencies, private investors, and entrepreneurs to support displaced persons to realize their potential – and to support self-reliance and meaningful livelihoods for refugee populations," said Vilas Dhar, Trustee of the Patrick J. McGovern Foundation.
The RIN has also created the Refugee Lens which is "an investing framework and criteria for sourcing businesses owned by or supporting refugees or their hosts."
The RIN launched at The Rockefeller Foundation in New York City. Some of its other partners include Village Capital, Kiva, and 17 Asset Management.
BanQu is another organisation besides the Refugee Investment Network that is improving the economic status of refugees.
Aeternity Hub Africa to Promote Cashless Economy with Cryptocurrency Payment Platform 'BitPal'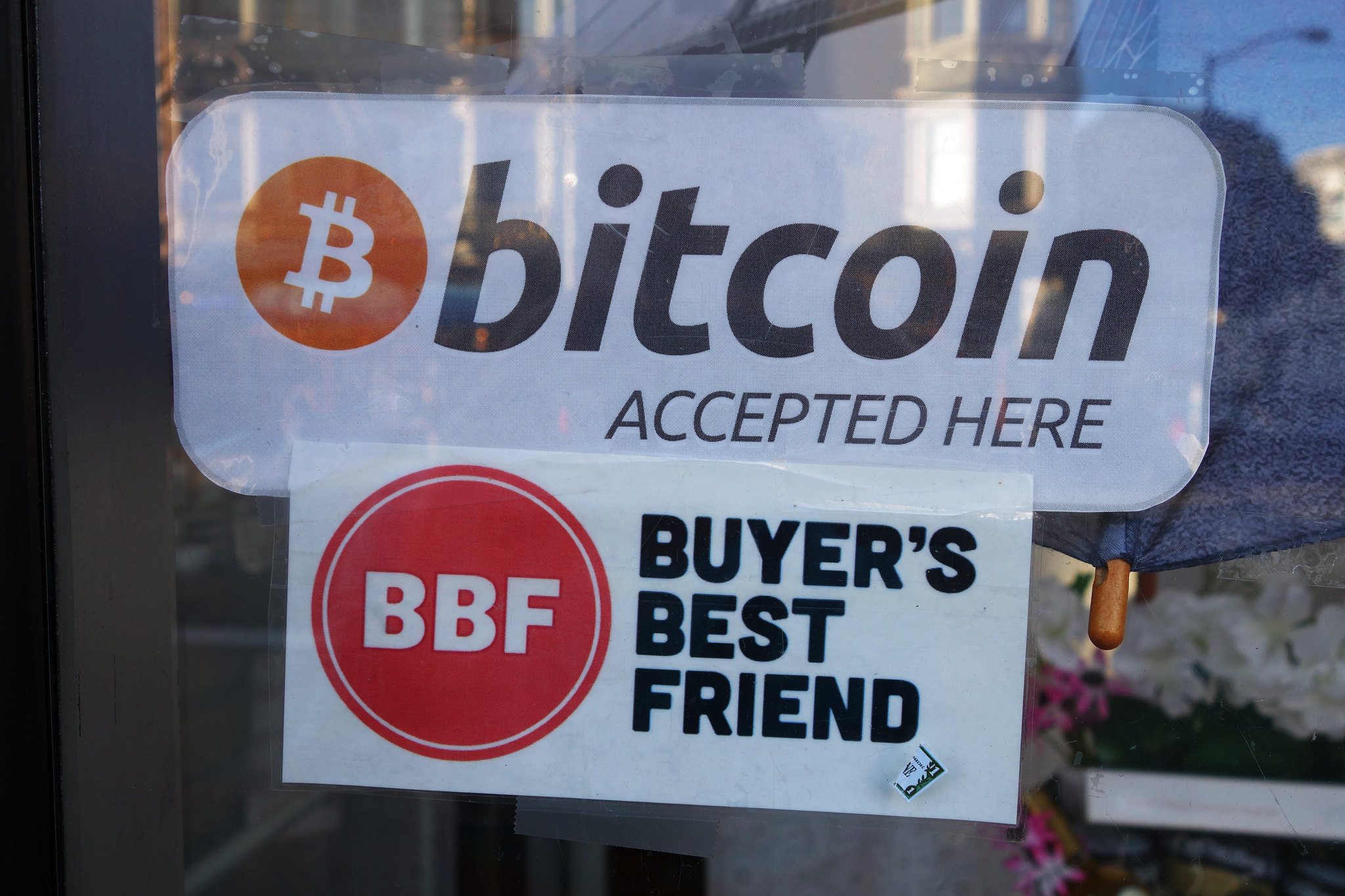 Nairobi-based blockchain startup Aeternity Hub Africa has launched BitPal, a cryptocurrency payment platform that aims to promote a cashless economy in Africa.
Aeternity Hub Africa's BitPal Payment Platform
BitPal enables merchants to accept payments for the sale of goods and services in Bitcoin, Aeternity, Ether, Dash, and EOS. The platform is targeting small, medium, and large businesses that operate online or physical stores.
According to Aeternity Africa's COO Frank Deya, BitPal will take money online where most people are currently spending their time.
"To date, payments and cross-border transactions are the most popular use cases that have been explored by blockchain. However, very few businesses in Africa have integrated an on-ramp to offer their customers the cryptocurrency option to pay for goods and services. BitPal will play a crucial role in driving mass adoption, generating new markets, and enabling a seamless cash-out gateway to thousands of merchants across the continent. We envision a not too distant future where the 'Crypto Accepted Here' payment button on an online store or a sign at a physical store is ubiquitous to BitPal," he said.
How BitPal Works
BitPal is an easy-to-use, zero transaction fee platform. Customers simply have to choose one of the supported cryptocurrencies to pay for a product or service. An invoice is then produced indicating a fixed exchange rate. Once the payment is settled, BitPal converts the cryptocurrency to the merchant's preferred fiat currency. The merchant can then cash out the payment to their bank account.
Aeternity Africa wrote in an official statement:
"BitPal is a ready-to-use platform. It takes away from the merchant the headache of setting up a wallet."
BitPal features an automated API gateway for accepting payments in crypto and the point-of-sale is accessible through a mobile or web application.
Aeternity Africa plans to add more cryptocurrencies to its platform and to include an MPesa option for merchants to cash out. In addition, the startup has already attracted four businesses that are interested in on-boarding the platform.
Kenya-based BitPal is poised to become one of the projects could drive crypto adoption and promote cashless economies across the continent.