Weekly Roundup: Malawi's Reserve Bank Reviews Crypto, Tanzanians to Release a Swahili Blockchain Book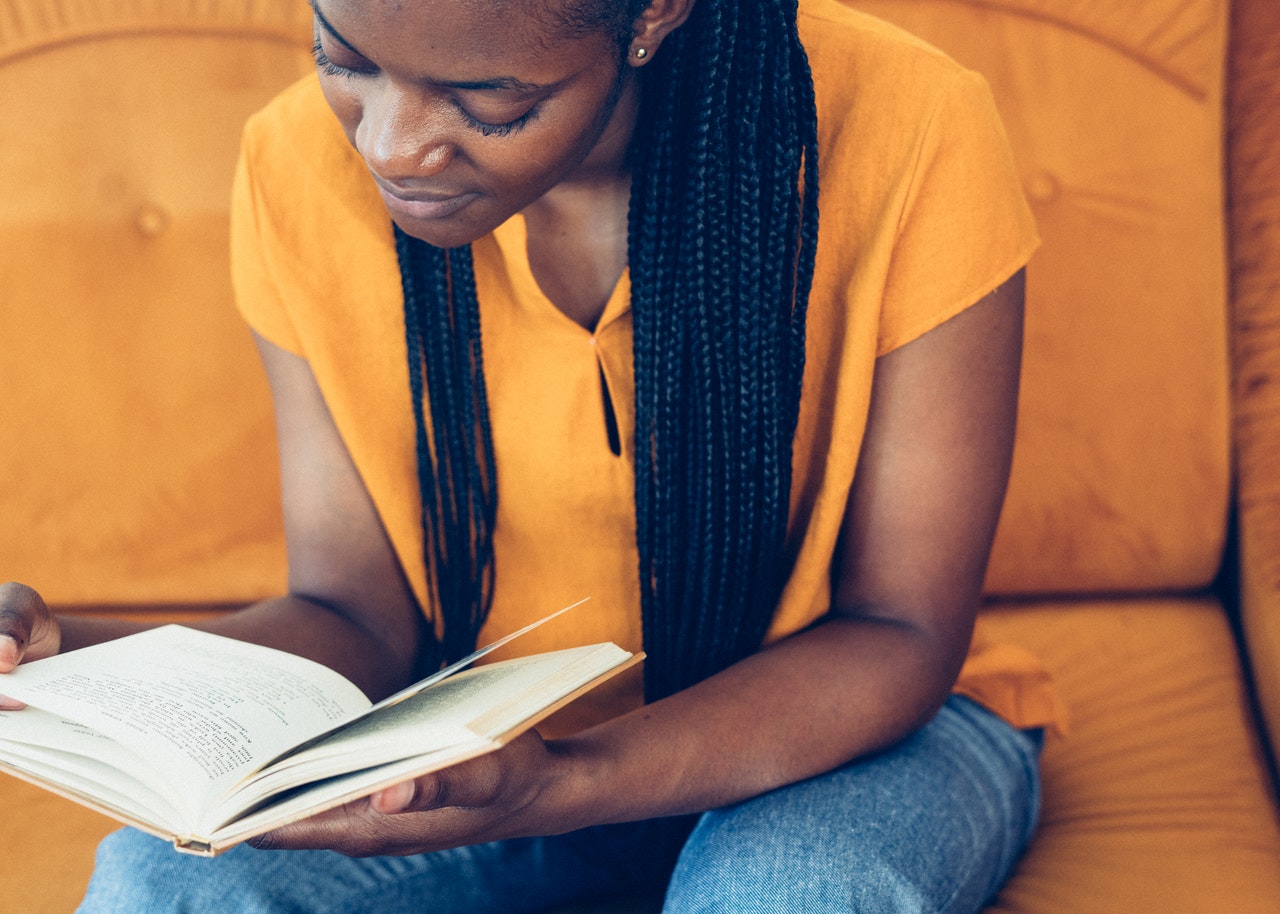 Each week, we strive to publish the top crypto and blockchain news in Africa. This week, we reveal that Malawi's Reserve Bank is reviewing the use of crypto, and cover the release of a blockchain book in Swahili, among other stories.
Malawi's Reserve Bank is Reviewing the Use of Crypto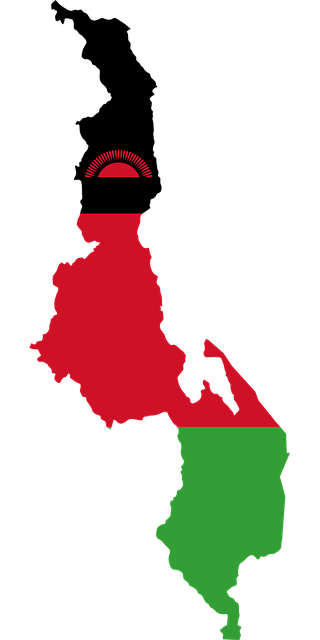 The Reserve Bank of Malawi (RBM) is reviewing the use of cryptocurrencies in the nation. According to the bank's secretary, George Chioza, the bank is considering the way forward and will soon come to a decision.
"At the moment, Malawi is really on the borderline. We have not said yes or no, but we know about cryptocurrencies. Take caution when you are dealing in these currencies," he said.
Based on a report by ITWeb, the bank has been receiving pressure from the ICT Association of Malawi and the Economic Association of Malawi to allow the use of cryptocurrency in the country.
RBM had earlier warned citizens not to consider cryptocurrencies as legal substitutes for the local currency. Moreover, the bank had said that it does not approve or recognise any outbound or inbound foreign investment in cryptocurrencies.
Tanzanian Blockchain Advocates Release a Swahili Blockchain Book
According to a tweet by CryptoSavannah, Sandra Chogo and the Tanzanian blockchain team have written a book explaining blockchain technology in Swahili. The team behind the book 'Jielimishe Kuhusu Blockchain' will release it soon.
The book aims to provide readers with knowledge about the blockchain and enable them to contribute their thoughts to regulatory proposals in their respective countries.
Sandra Chogo is a blockchain and crypto educator from Tanzania. Furthermore, she is a financial auditor and an advocate of other fourth industrial revolution technologies.
Paxful Adds Uhuru Wallet as a Payment Method
Paxful has partnered with tech startup Uhuru to add another payment method to its peer-to-peer marketplace. That means that Paxful traders can use the Uhuru digital wallet as a payment method when buying and selling crypto.

"This is the perfect opportunity to partner with local talent. […] By joining forces with Uhuru, we can unlock more options for our African users, many of whom are held back by restrictions of traditional financial systems," Paxful CEO Ray Youssef said.
The Uhuru digital wallet is a WhatsApp based wallet built on the Stellar blockchain. It allows users to pay for products like airtime, DStv, and electricity. Users can also cash in and out of the wallet.
Uhuru's Business Development Officer Reginald Tsvetu asserted: "We are thrilled to be able to partner with a leading international marketplace like Paxful. Uhuru is a product for Africans by Africans, and we share Paxful's vision of greater financial inclusion. We look forward to working with them to include more Africans in the global economy."
The company has offices in Johannesburg and Harare.
Telokanda Launches Blockchain-Based Weather Balloon Project in West Africa
Blockchain network, Telokanda, is working with Telos blockchain to collect weather data in West Africa through a pilot project. The project is using weather balloons with sensors to collect wind speeds, atmospheric pressure, and temperature. The sensor transmits the data to the Telos blockchain where it is safely stored.
Telokanda uses this data to warn first responders of potentially dangerous weather twelve hours in advance. The data is also accessible to the public.
Speaking about the pilot project to Cointelegraph, Telokanda Founder Nicolas Lopez said the data they collect is not only important to the local people but also the US.
"The lack of weather information in Africa has powerful negative effects on the local population. […] This is also a global challenge, as the lack of data in Africa limits meteorological predictions in the Atlantic and beyond," said the Chief Architect of Telos, Douglas Horn.
To learn more about Bitcoin, download the Bitcoin Beginner's Handbook for free.


Weekly Roundup: Binance Becomes Official Sponsor of AFCON 2021 & More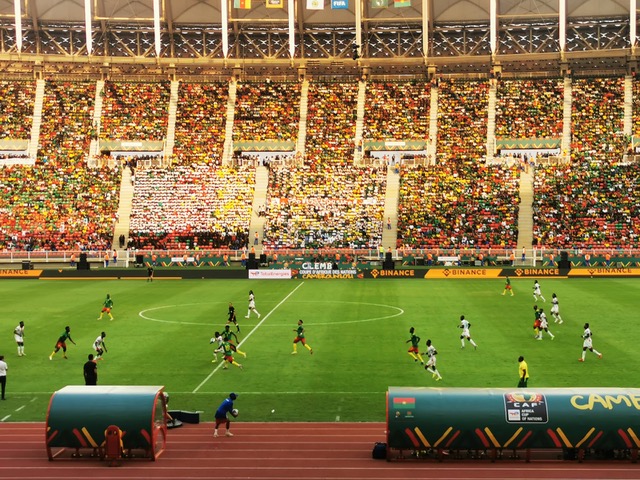 In this week's news roundup, you'll read about Binance becoming the official sponsor of the AFCON 2021 tournament in partnership with CAF, GoldFinch, a DeFi platform has successfully raised $25 million to continue offering uncollateralised DeFi loans, and other top crypto stories.
Binance Becomes Official Sponsor of the AFCON 2021
Binance announced that it has partnered with the Confederation of African Football (CAF) to become the official sponsor of the TotalEnergies Africa Cup of Nations (AFCON) tournaments 2021.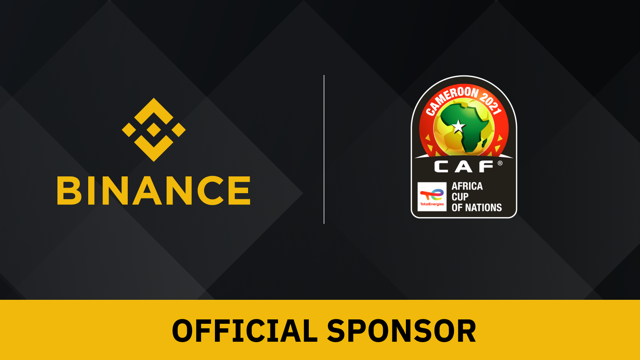 The famed football event will take place in Cameroon from January 9 to February 6, 2022. This sponsorship marks the first time the crypto exchange will sponsor a large-scale football event.
Speaking of the partnership, CAF's General Secretary, Veron Mosengo-Omba, said, "I am delighted to welcome Binance as an official sponsor of the AFCON tournament this year. Through this partnership with CAF, Binance will connect further with its users and the African community through football. CAF is ready to embrace blockchain-based technology and its impact on the future of African football development. I am certain that together with Binance, we can take African football to a new level."
Besides the sponsorship, Binance will also become the official partner of the Assist of the Day / Binance Assist of the Week / Binance Assist of the Tournament, which CAF will promote across its social media channels including Facebook, Instagram, TikTok, Twitter, as well as across six venues in five different cities in Cameroon. Additionally, the tournament will be broadcast live in over 160 nations and is expected to have an audience of more than 300 million.
The partnership will also allow Binance to continue its mission of championing financial freedom for Africans while driving blockchain adoption.
DeFi Platform, GoldFinch, Raises $25 Million to Provide Uncollateralised DeFi Loans
GoldFinch, a decentralised credit platform that helps expand the pool of potential lenders beyond banks, has successfully secured a $25 million funding round that will help it continue to provide uncollateralised DeFi loans to businesses in emerging markets.
GoldFinch's protocol runs as an open marketplace for loans and eliminates the need for any kind of collateral thus decentralising the loan underwriting process. Additionally, it makes off-chain sources of yield available and composable on DeFi.
The funding round was led by Andreessen Horowitz – known as a16z – a venture capital firm that invests in seed to late-stage technology companies. The funding round also saw new investors participate including Bill Ackman, Blocktower, Kingsway Capital, Helicap, YC Alumni Fund, Jinglan Wang, MSA Capital, among others.
Currently, GoldFinch's protocol is serving more than 200,000 borrowers in 18 countries around the globe and plans to use the funds to achieve its mission of expanding financial inclusion using an open credit protocol.
82% of Small Businesses Plan to Start Accepting Digital Payments in 2022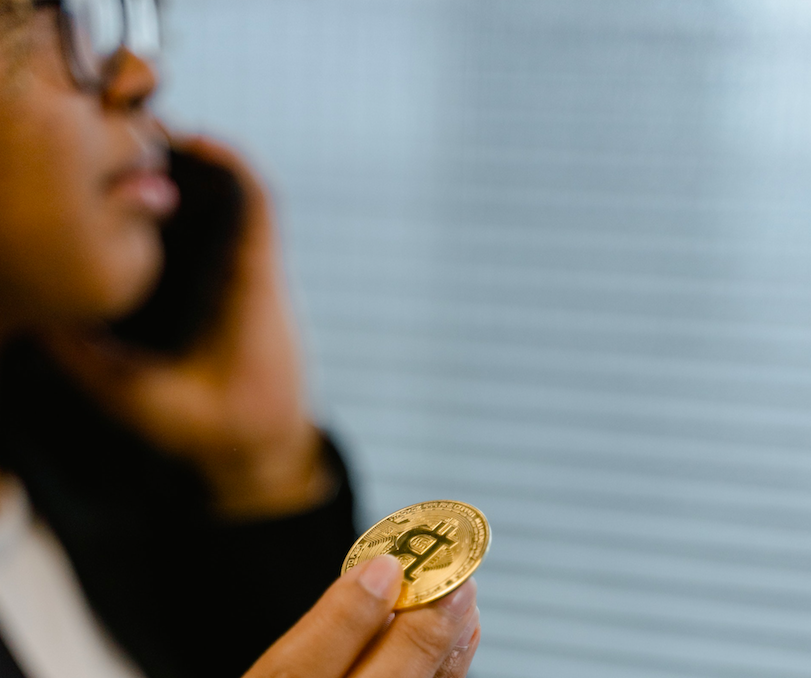 A new study done by Visa, a world leader in digital payments, dubbed 'Visa Global Back to Business Study – 2022 SMB Outlook' has found that 82% of small businesses plan to accept digital payment in 2022.
The study also found out that 46% of consumers surveyed want to use digital payment options more in 2022 compared to only 4% who said they would use them less. The study surveyed 2,250 small business owners and consumers across nine different markets.
Moreover, 73% of small businesses surveyed said accepting new forms of digital payments is crucial to their business growth in 2022.
24% of all businesses surveyed said they plan to accept cryptocurrencies such as Bitcoin for payment of goods and services.
"Payments are no longer about simply completing a sale. It's about creating a simple and secure experience that reflects one's brand across channels and provides utility to both the business and its customer," said Jeni Mundy, Global Head Merchant Sales & Acquiring, Visa.
Blockchain Research Institute Partners with Standard Bank to Expand its Work in Africa
The Blockchain Research Institute (BRI), a global blockchain think tank, has partnered with Standard Bank, Africa's largest bank by asset, to expand its work in the African continent.
The partnership has introduced BRI Africa, which will bring together academics, entrepreneurs, policymakers, and researchers to undertake research on blockchain technology. BRI Africa aims to bridge the gap between the real market need and the technical functionality of the blockchain.
The research institute will also work to distribute knowledge gathered across the country by providing a wide range of educational deliverables in the form of books, conferences, and webinars. The online courses will be delivered by BRI in partnership with Coursera and INSEAD. Additionally, BRI will also foster business ideas that revolve around blockchain technologies via the Africa Blockchain Program. According to BRI Africa, the program is currently open for Egypt and Zimbabwe and will provide resources for new founders to use to launch and scale a startup.
To learn more about Bitcoin, download the Bitcoin Beginner's Handbook for free.

Weekly Roundup: Quidax Joins the Bored Ape Yacht Club, African Blockchain Lab Raises $6 Million Funding to Launch Wallet & More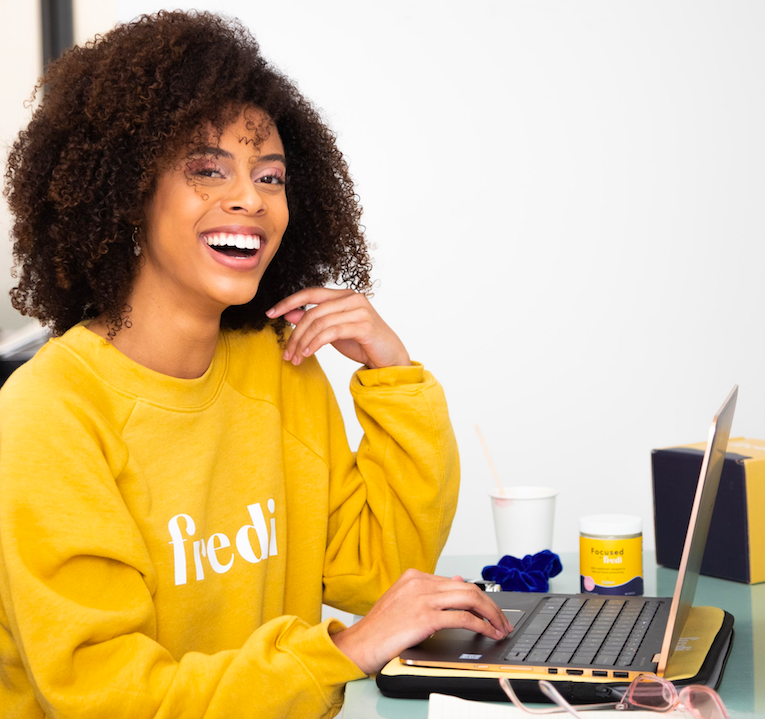 In this week's news roundup, you'll read about Quidax joining the Bored Ape Yacht Club after purchasing a Bored Ape NFT worth 75.2 ETH, Nigeria-based African Blockchain Lab closing a pre-series A funding round worth $6 million to launch a crypto wallet, and other top crypto stories.
Quidax Buys NFT Worth 75.2 ETH to Join the Bored Ape Yacht Club
Quidax has become the first African crypto trading platform to join the Bored Ape Yacht Club after purchasing an NFT worth 75.2 ETH.
We just Aped in 🐵@BoredApeYC pic.twitter.com/VI68pgObYg

— Quidax (@QuidaxGlobal) January 4, 2022
The Bored Ape Yacht Club (BAYC), which has grown to become one of the most prominent brands in the NFT space, is a collection of 10,000 ape avatars on the Ethereum blockchain and individually act as tickets to an online social club. So far, BAYC NFTs have generated over $1 billion in total sales.
The Bored Ape Yacht NFT purchased by the crypto trading platform was worth $273,252.5, an equivalent of 75.2 ETH at an exchange rate of $3,769 per 1 ETH. Additionally, owning a Bored Ape NFT will provide Quidax with access to various activities with one of them being 'The Bathroom', which is a collaborative graffiti board.
African Blockchain Lab Raises $6 Million Funding to Launch Crypto Wallet
Nigeria-based African Blockchain Lab has successfully raised a pre-series A funding round worth $6 million to help fund the launch of VIBRA, a crypto wallet.
As reported in Disrupt Africa, the funding round was co-led by a combination of global investors, including well-known African venture capital firms CRE Venture Capital, Lateral Frontiers VC, and Musha Ventures. Additionally, the blockchain startup also received funding from international blockchain investors Bonfire, Cadenza Capital, Dragonfly Capital, Despace, Fenbushi, Hash Global, Hashkey Capital, Head & Shoulder X, LeadBlock, Kryptial, SNZ Capital, among others.
"African Blockchain Lab was founded with a singular mission – to drive the mass adoption of digital assets and blockchain technologies in Africa. With the backing from our strategic investors, we intend to bring world-class tech stacks, projects and innovation to the African continent, starting with our first product VIBRA," said Vincent Li, the Co-founder for African Blockchain Lab.
The funding will enable African Blockchain Lab to launch VIBRA, its crypto wallet, and add new features such as VIBRA Earn, a crypto saving product that will allow users to earn interest on various crypto assets.
Speaking on the funding, Pardon Makumbe, the Managing Partner at CRE Venture Capital, said, "We believe Africa has a generational opportunity to build a more collaborative and inclusive financial ecosystem using decentralized technologies, in which all players are winners. We are excited to partner with the world-class team at Vibra to make this happen.
Airbnb Might Offer Users Crypto Payment as an Option After Crypto Payment Tops User Requests
Airbnb Inc., a home rental firm, might soon join the growing list of businesses accepting digital currencies as payment options for services.
This comes after Brian Chesky, Airbnb's CEO and Co-Founder, asked users on Twitter to give suggestions of anything they'd like the firm to launch in 2022. After sifting through 4,000 responses, Chesky posted the top six suggestions. The number one suggestion requested by most users was the ability to book and pay for an Airbnb accommodation using cryptocurrencies. Other recommendations included clear pricing displays, guest loyalty programme, updated cleaning fees, more long-term stays and discounts, and better customer service. Chesky went ahead to reveal that some of the suggestions were already in the pipeline and that what wasn't already in the pipeline would be considered.
Got 4,000 suggestions. Here are the top 6:

1 – Crypto payments (top suggestion)
2 – Clear pricing displays
3 – Guest loyalty program
4 – Updated cleaning fees
5 – More long-term stays & discounts
6 – Better customer service

Already working on most, will look into others now! https://t.co/rxEM4BXZci

— Brian Chesky (@bchesky) January 5, 2022
While Chesky did not explicitly reveal whether his company would add crypto payments, his comment could mean that either they are already looking to incorporate virtual currencies into their services or they will be considering it.
NFT Marketplace, OpenSea, Raises $300 Million in Series C Funding at a Valuation of $13.3 Billion
OpenSea, the largest NFT marketplace globally, on Tuesday announced a successful Series C funding round worth $300 million.
The funding round was led by investment firms Paradigm – a crypto-focused investment firm – and Coatue Management. Following the investment and four years, after it was launched, OpenSea's current valuation stands at $13.3 billion.
The marketplace was founded in 2017 as a place for people to buy and sell non-fungible tokens (NFTs). OpenSea plans to use the funds to accelerate product development, significantly improve customer support and customer safety, meaningfully invest in the wider NFT and Web3 community, as well as grow their team.
To learn more about Bitcoin, download the Bitcoin Beginner's Handbook for free.

Weekly Roundup: Invictus Lab Launches Out of Africa NFT Collection, South Africa to Introduce New Crypto Regulations & More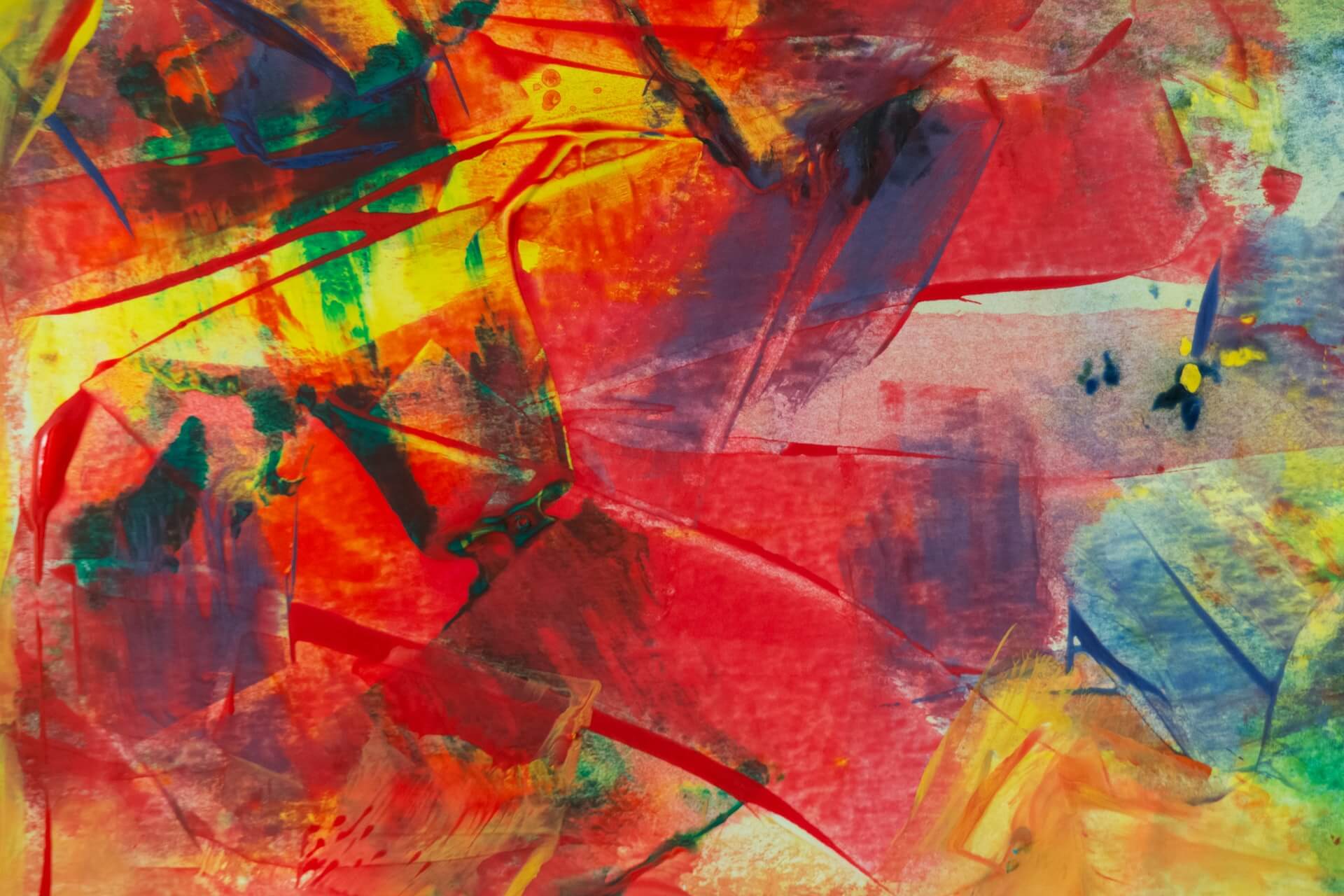 In this week's news roundup, you'll read about South Africa's FSCA plans to introduce new crypto rules in 2022, Invictus Capital launching its first NFT collection dubbed Out of Africa, and other top crypto stories.
South Africa to Introduce New Crypto Regulations in 2022
South Africa's financial regulator has announced plans to unveil a new regulatory framework early next year that will cover cryptocurrencies and help protect vulnerable citizens from highly risky assets.
The rules will establish how trading in digital assets like Ether, Litecoin, and XRP will be carried out. Additional issues that will be examined revolve around how the currencies will interact with traditional financial products, the risks they'll have to bank balance sheets, and if they threaten fiscal stability.
"What we want to be able to do is to intervene when we think that what is provided to potential customers are products that they don't understand that are potentially highly risky. We must be very careful to not just legitimise them," said Unathi Kamlana, the Financial Sector Conduct Authority (FSCA) Commissioner, in an interview.
The introduction of these new regulations follows two major crypto scams that led to the disappearance of billions of dollars in investment with both scams originating from the Southern African country.
Kamlana further explained that FSCA views cryptocurrencies as an asset and not as currencies. He further stated that digital currencies don't pose a systemic risk to the stability of the financial services sector just yet and that the FSCA was monitoring the South African Reserve Bank's plans to create its own stable coin.
"I think that if I were to give advice to retail investors, I would say wait to see what comes out of the process of the work of the central bank. The best outcome in terms of stable coins is what comes out of central bank innovation, given their reliability and stability," he said.
Invictus Lab Disrupts Fine Art With The Launch of Out of Africa NFT Collection
Invictus Capital, through the Invictus NFT Lab, has unveiled its first non-fungible token (NFT) collection that aims to launch many contemporary digital artists to a global market.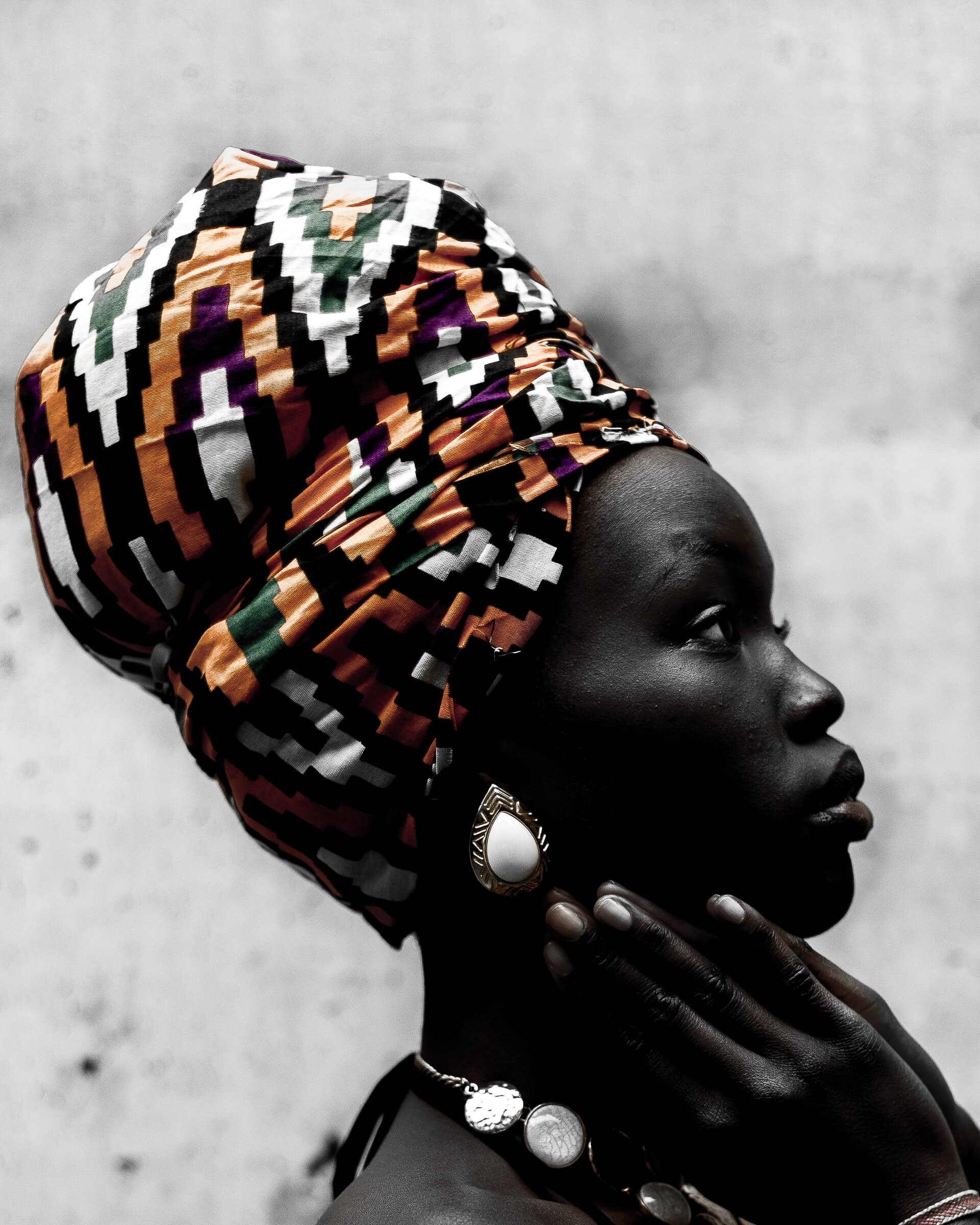 The online collection, known as the Out of Africa Collection, is made up of 100 NFTs on the Ethereum blockchain and is the first of its kind to include curated artworks in physical form from a wide range of professional artists. The collection will also see many of the artists taking part in it participating in the NFT space for the first time.
So far, the collection has received interest from close to 40 Southern African artists. The project will begin in January with the distribution of the NFT posters to interested parties and will end in an auction in February for NFT representations of the original, physical artworks.
Speaking about the project, Daniel Schwartzkopff, CEO at Invictus Capital, said, "This inaugural collection is a first of its kind for Southern African artists, and global investors. We will continue to find ways to disrupt traditional investment and financial services, and the Invictus NFT Lab is a clear demonstration of this commitment. We believe that an NFT Lab, like this one, will go a long way to bringing NFTs into mainstream investment portfolios, and appeal to traditional art collectors; modern NFT collectors and anyone in between."
The participating artworks and artists will be announced in due course alongside the exact dates for each phase of the project.
Binance to Incorporate 'Project Shield' Security Audit Program to Boost User Protection
Binance has announced the implementation of 'Project Shield', a security audit program that will provide users with a new layer of protection.
BEP-20 and ERC-20 based projects that are listed on the Binance centralized exchange are audited in Project Shield with the audit fees being covered by Binance. This move has seen Binance become the first crypto exchange to apply this kind of protection.
Binance will utilise the security audit program to provide access to secure projects to its users, thus protecting them from projects with faulty code.
Through the program, Binance is able to carry out a thorough evaluation of potential projects against strict legal, security, and regulatory compliance standards. In addition, it'll also carry out ongoing performance reviews for listed projects.
Binance Founder and CEO, Changpeng Zhao (CZ) said: "With the increased interest in the market and the profitability of crypto investments, the number of people 'apeing' has increased. Investing without proper knowledge and enough research is risky, but through Project Shield, we believe that Binance can be one of the first hurdles that projects have to overcome before they approach users. Furthermore, with the increased standards of security for projects, we believe that the industry will get healthier, which will allow for greater mass adoption in the near future."
The audits will be done in partnership with CertiK and PeckShield who will review project tokens that get listed on Binance. CertiK and PeckShield are set to audit about 150 project tokens before the end of this year.
To learn more about Bitcoin, download the Bitcoin Beginner's Handbook for free.