Meet Africa's Blockchain Startups: Luno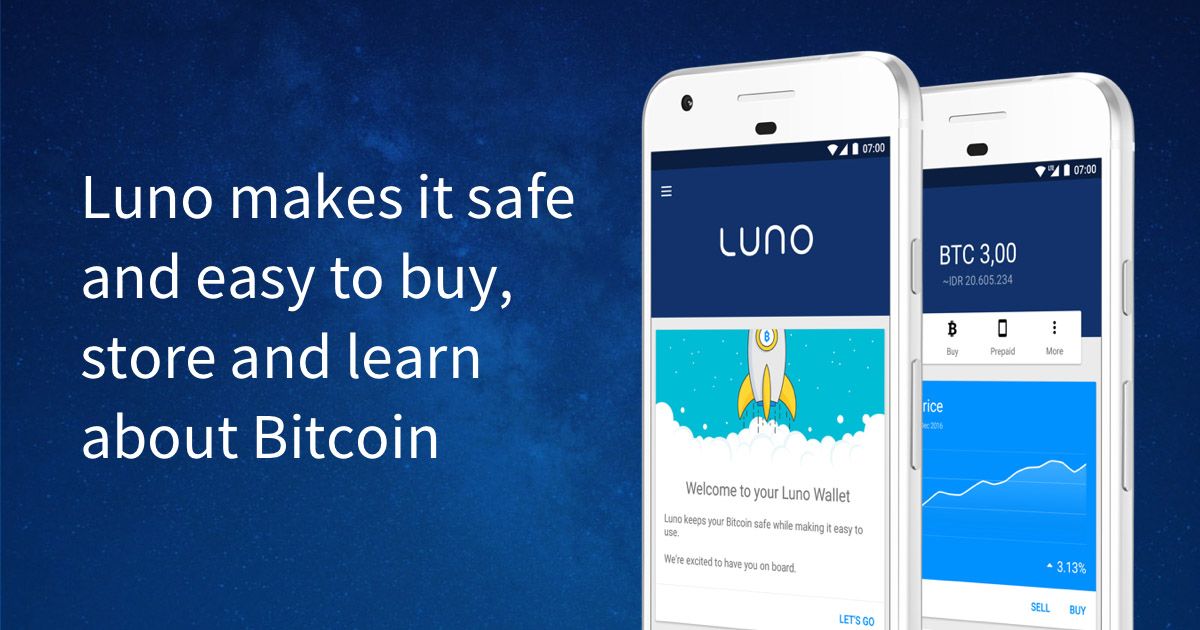 Luno (formerly known as BitX) is a bitcoin startup that aims to empower individuals through the safe and easy use of bitcoin for payments and as an investment. Founded in 2013, the Singapore-based company is a global bitcoin wallet provider and exchange. It has a strong presence in select African countries, such as Nigeria and South Africa where it operates as a bitcoin exchange.
Taking Bitcoin "To The Moon"
Previously operating as BitX, the company rebranded its operations in January to Luno as it looks to expand into new markets and offer new products. The name Luno means 'the moon' and reflects the shared sense of excitement that the company and its customer base have about this innovative new industry.
CEO Marcus Swanepoel said in a press release to VentureBurn: "Our new brand and product offerings are better aligned with this vision and will help drive our mission of bringing Bitcoin to everyone, everywhere."
Customers can now access the new services via the Luno mobile app, which is available for iOS and Android systems, or by signing up on the company website. The app, which serves as a bitcoin wallet is very functional and easy to navigate. Sending bitcoins to a recipient's phone number, email or address is fast and cheap. When transferring funds to another bitcoin address you are charged a standard small fee that goes to maintaining the bitcoin network.
In addition, you can purchase bitcoins on the Luno exchange by transferring money to your Luno account via bank transfer or using a credit card. Once you have converted your fiat currency to bitcoin you can spend it online or store it as an investment. The Luno bitcoin API allows you to integrate your payment systems with bitcoin as well as build custom applications as a merchant.
Also, trading bitcoins on the platform is made simple because you can automatically track trade orders once you submit them. You can also track the price of bitcoin against selected currencies, on the app, which is updated in real time. Apart from giving customers a unique user experience, the Luno platform is also quite safe, utilising some of the most sophisticated security systems.
"We believe that decentralised digital currencies like Bitcoin will fundamentally change how the world views and uses money. Cheaper, faster and safer transactions; more privacy and financial freedom; a significantly better user experience; and ultimately, more equality by giving everyone in the world access to the same financial system," Swanepoel stated.
Future Expansion
While the startup remains committed to its cryptocurrency base in African and East Asian markets, it is looking to gain a foothold in Europe. The company was selected by UK's Financial Conduct Authority to participate in a supervised "fintech sandbox" to test how its "fast and low-cost offsetting network" protocol can be used to move the pound into other currencies by using bitcoin as means of settlement. Luno has also now up operations in London and plans to grow its brand in the UK.
Aeternity Hub Africa to Promote Cashless Economy with Cryptocurrency Payment Platform 'BitPal'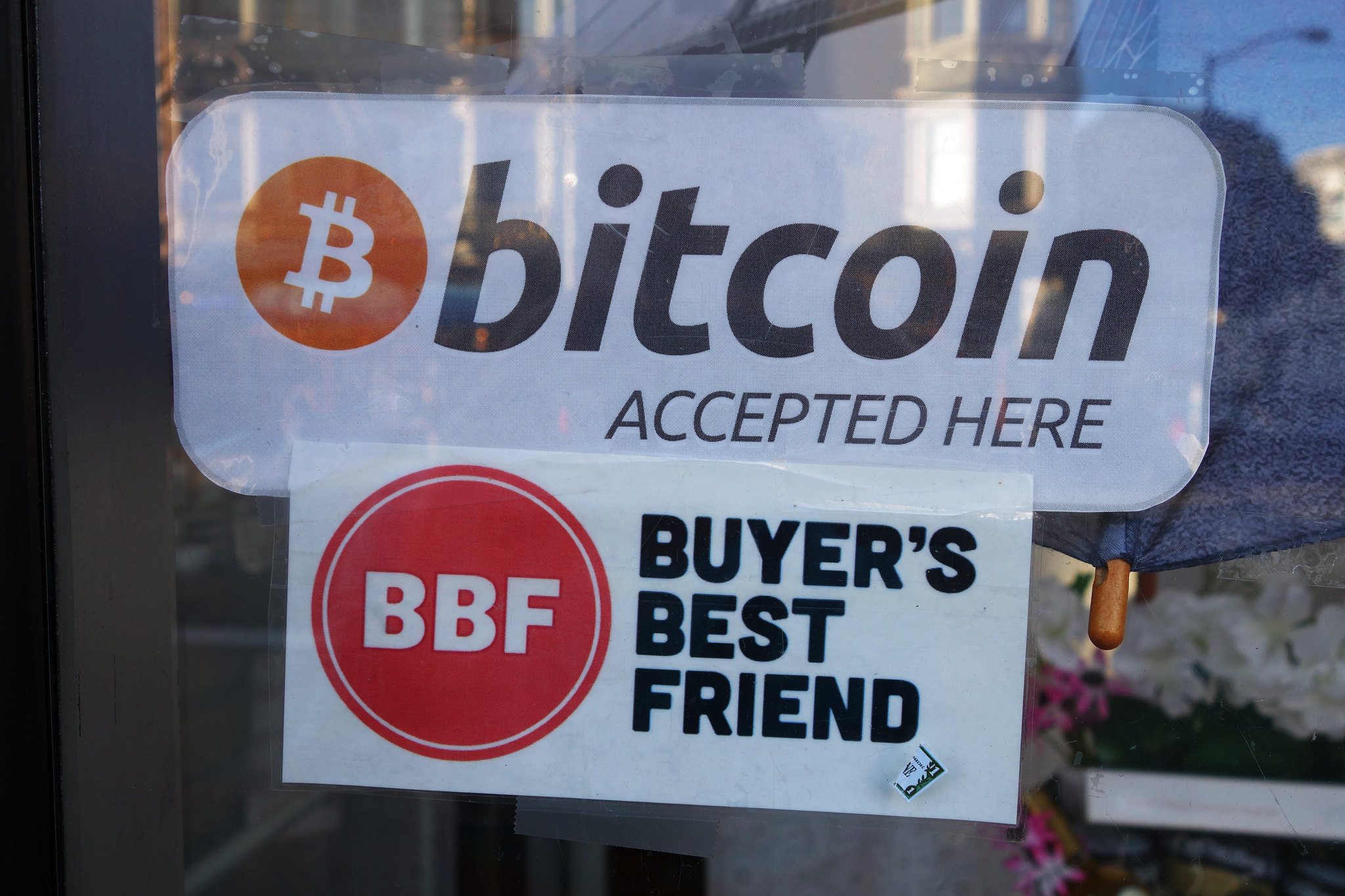 Nairobi-based blockchain startup Aeternity Hub Africa has launched BitPal, a cryptocurrency payment platform that aims to promote a cashless economy in Africa.
Aeternity Hub Africa's BitPal Payment Platform
BitPal enables merchants to accept payments for the sale of goods and services in Bitcoin, Aeternity, Ether, Dash, and EOS. The platform is targeting small, medium, and large businesses that operate online or physical stores.
According to Aeternity Africa's COO Frank Deya, BitPal will take money online where most people are currently spending their time.
"To date, payments and cross-border transactions are the most popular use cases that have been explored by blockchain. However, very few businesses in Africa have integrated an on-ramp to offer their customers the cryptocurrency option to pay for goods and services. BitPal will play a crucial role in driving mass adoption, generating new markets, and enabling a seamless cash-out gateway to thousands of merchants across the continent. We envision a not too distant future where the 'Crypto Accepted Here' payment button on an online store or a sign at a physical store is ubiquitous to BitPal," he said.
How BitPal Works
BitPal is an easy-to-use, zero transaction fee platform. Customers simply have to choose one of the supported cryptocurrencies to pay for a product or service. An invoice is then produced indicating a fixed exchange rate. Once the payment is settled, BitPal converts the cryptocurrency to the merchant's preferred fiat currency. The merchant can then cash out the payment to their bank account.
Aeternity Africa wrote in an official statement:
"BitPal is a ready-to-use platform. It takes away from the merchant the headache of setting up a wallet."
BitPal features an automated API gateway for accepting payments in crypto and the point-of-sale is accessible through a mobile or web application.
Aeternity Africa plans to add more cryptocurrencies to its platform and to include an MPesa option for merchants to cash out. In addition, the startup has already attracted four businesses that are interested in on-boarding the platform.
Kenya-based BitPal is poised to become one of the projects could drive crypto adoption and promote cashless economies across the continent.
Crypto Education and Adoption in Nigeria: An Interview with Luno's Country Manager Owenize Woghiren-Odia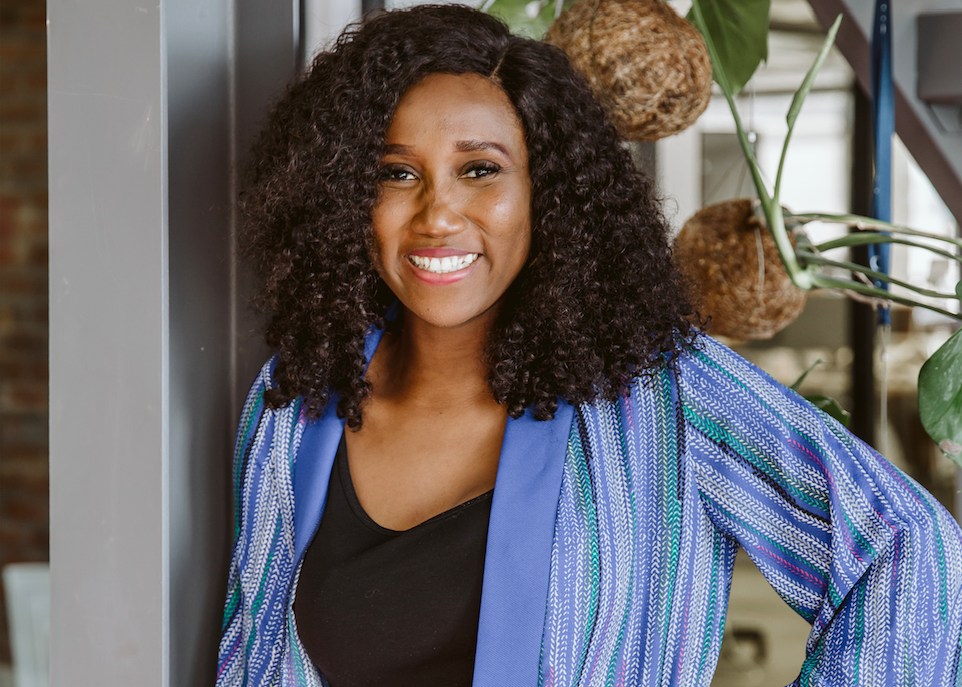 Cryptocurrency company Luno has been making significant efforts to promote crypto education and adoption in Nigeria. Bitcoin Africa talked to Luno's Country Manager, Owenize Woghiren-Odia, to better understand these efforts.
Promoting Crypto Education One University at a Time
Luno's strategy to demystify cryptocurrencies to the Nigerian population is through education. To achieve this, the company is targeting universities in all geopolitical zones in the West African nation to create awareness.
According to Owenize, crypto education will help Nigerians to dissociate cryptocurrencies like bitcoin with Ponzi schemes as well as to inform them that they can purchase cryptocurrency with as little as N1000.
Recently, Luno spoke to students at the University of Lagos and the company plans to continue spreading awareness through university students.
"Students represent the future and we wanted to engage with the future of money," she said.
That said, crypto awareness in Nigeria is increasing according to a survey by Luno. The company discovered that 65 percent of Nigerians are aware of cryptocurrencies. Additionally, Luno predicts that more Nigerians will buy crypto in 2019 since 48 percent of the respondents showed a willingness to buy.
Rising Demand for Crypto
There is a notable rise in the demand for crypto in Nigeria which is, in turn, driving investment. Owenize said that global crypto exchanges are funding local businesses in Nigeria and that numerous crypto projects have been launched in the West African nation.
Nigeria ranks among the top countries in Africa with high bitcoin trading volumes on LocalBitcoins. Moreover, users buying crypto on the Luno platform in Nigeria are between the ages of 22 to 45 which signifies a lot of interest from the youth.
Although crypto adoption in Nigeria is increasing, the lack of regulation continues to be a challenge. However, Owenize noted that the Central Bank of Nigeria (CBN) has shifted its approach to a neutral position.
"Part of that is being driven by increased interest from global financial institutions like the IMF and the World Bank. So the CBN, I believe, is also watching increasing investments from other nations flowing into the country and they, of course, want to ensure they stay current and connected with what is going on in this new and increasingly popular financial space," she explained.
Remittance flows from the Diaspora, cross-border payments, and crypto jobs are some of the factors that are fuelling cryptocurrency adoption in Nigeria.
More Women Are Interested in Cryptocurrencies
An increasing number of women in Nigeria are interested in cryptocurrencies, according to recent research carried out by Luno. The survey found out that more than 48 percent of women consider purchasing cryptocurrencies.
"That means women are taking advantage of the opportunity of actively playing in a new financial system and I encourage more women to join and be early adopters," Owenize said.
Although the number of women engaging with bitcoin globally is very low at only 9.91 percent, Owenize is passionate about female crypto adoption and she believes that there is a place for women in the crypto space. Moreover, she advised young women to get certified in blockchain technology so that they can acquire better opportunities in their careers.
"Gone are the days where people think technology or the computer (in layman's terms) is only for men. […] We have so many great women taking up big positions in the information technology space, and I hope to see even more specialise in cryptocurrency," she added.
Crypto Adoption in Nigeria Will Become More Institutional
There has been a common feeling globally that crypto adoption could have a lot of benefits for Africa. In Nigeria, the same feeling is shared and Owenize envisions a bright future for the industry. In addition, she believes that the future of crypto adoption in Nigeria will become more institutional.
Many financial service companies are interested in cryptocurrencies and are only hindered by regulation, she said. However, Owenize is confident that regulation in the crypto space is nigh, a move that will significantly boost adoption in the country once implemented.
In the meantime, Luno is presently self-regulating to ensure that "when regulation eventually comes it will not be found defaulting in any way." The company also plans to scale its services across the continent as demand for crypto increases.
Blockchain Adoption in Kenya: An Interview With Blockchain Taskforce Chairman Bitange Ndemo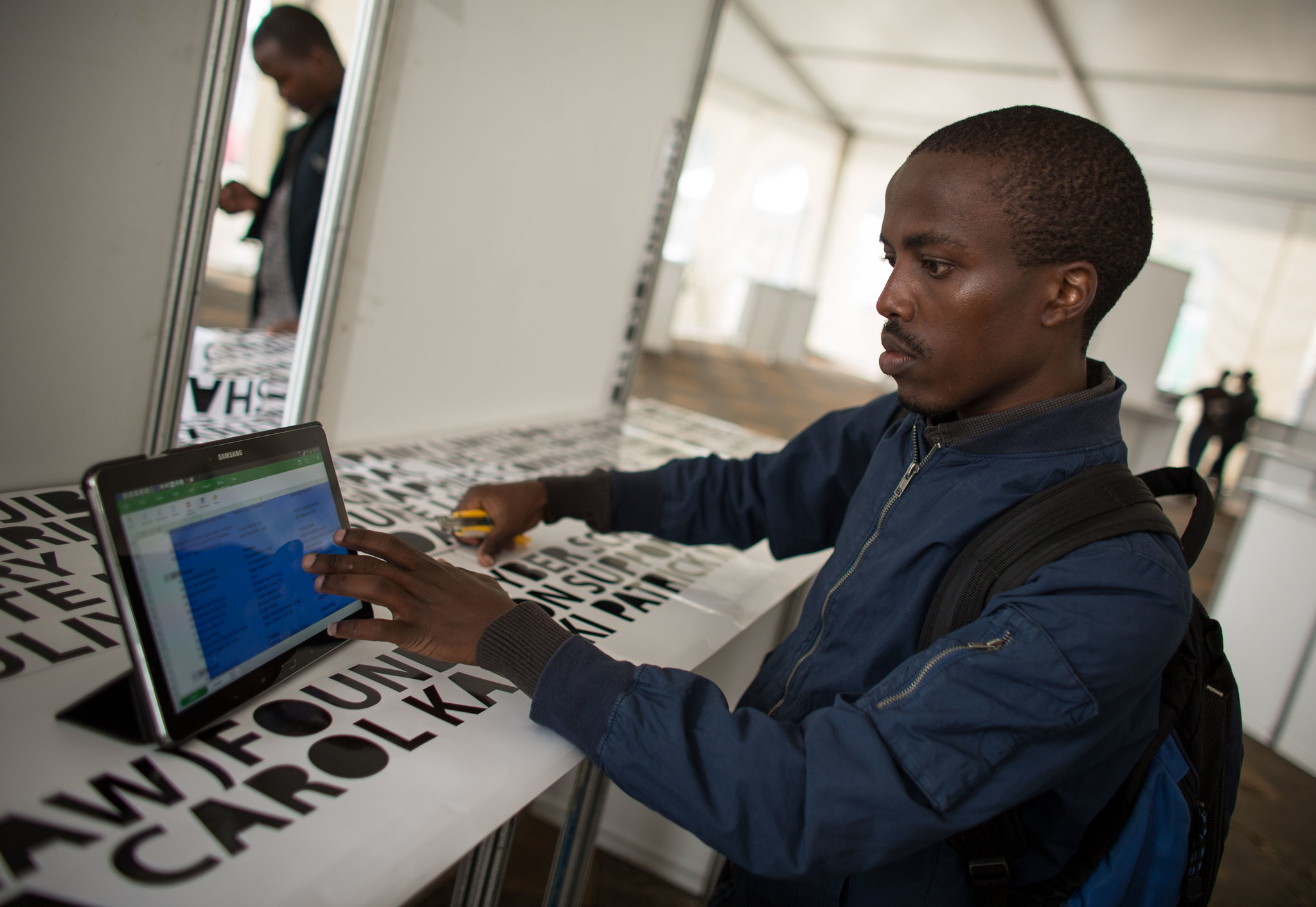 Kenya's private and public sectors have shown a keen interest in blockchain technology as the world attempts to tap into its potential benefits. To better understand the current state of blockchain adoption in Kenya, Bitcoin Africa reached out to Bitange Ndemo, the chairman of the Blockchain & AI Taskforce for his insights on the subject.
The State of Blockchain Adoption in Kenya
While blockchain adoption in Kenya is at its infancy, there are already a handful of companies implementing this disruptive technology to solve various challenges. The most notable of these companies include IBM, Twiga Foods, and TAZ technologies.
Moreover, Kenya's Ministry of Housing has declared its plans to execute its affordable housing project on the blockchain to improve transparency while Kenya's telecom giant Safaricom, Kenya's electoral body, and the Association of Construction Managers of Kenya have also shown interest in implementing distributed ledger technology.
Additionally, the government seems interested in creating an environment to enable widespread blockchain implementation. The creation of the Blockchain and AI taskforce, which has made several recommendations towards blockchain adoption, is a testament to this. Some of the taskforce's recommendations include creating trusted digital identities and a central bank digital currency.
Creating Trusted Digital Identities
In the past few months, Kenyans engaged in the registration of a digital identity, which will enable them to access government services more seamlessly.
According to Mr. Ndemo, the Huduma number (digital number) initiative was a recommendation of the taskforce to give Kenyans a trusted digital identity. The trusted digital identity will "enable the creation of the blockchain [for the flawless provision of] services," Ndemo stated.
A trusted digital identity will prevent problems such as the duplication of identification numbers and the necessity to hold multiple numbers from a driving license number to a birth certificate number.
Developing a Central Bank Digital Currency
In 2018, the taskforce proposed the development of a central bank digital currency (CBDC) that would act as a valid legal tender. Although it is not yet clear if the CBDC will be executed on the blockchain, the digital currency would improve transaction traceability and thus reduce cases of corruption in the East African nation.
The proposal is supported by the Central Bank of Kenya (CBK) where its officials are working together with the taskforce to create a legal sandbox, according to Ndemo.
South Africa's central bank, for example, is already making huge strides in exploring a CBDC, which could motivate the CBK and the taskforce to develop these plans further.
Tokenising the Kenyan Economy
The tokenisation of assets is another important aspect of blockchain adoption in Kenya. According to Ndemo, Kenya's economy needs to be tokenised in order for Kenyans to enjoy benefits such as increased liquidity, enhanced security during the transfer of assets, elimination of intermediaries, faster transfer of ownership, and the ability to sell or buy assets 24/7.
"We need to slowly begin to tokenise the economy and develop some value chains to help the citizens to understand [this process]," Ndemo stated.
Tokenisation is the act of digitally storing the rights to an asset on a blockchain enabling the transfer of ownership from one person to another. Some examples of assets that can be tokenised include houses, land, information, art, music rights, and identity.
The Future of Blockchain Adoption in Kenya
Much is expected from the Blockchain & AI Taskforce as Kenya strives to live up to its African Silicon Valley title. Therefore, the taskforce has an uphill task as it begins implementing some of its proposals.
"We finished the [blockchain and AI] report two months ago and now we start some of the implementations," Bitange asserted.
Asked about the future of blockchain adoption in Kenya, Bitange said adoption is inevitable.
"There is no choice but to embrace these disruptive technologies. Several enterprises have already started to use the fourth industrial revolution technologies with excellent results. Soon, virtually everybody will need these technologies."
With a vibrant local tech startup scene, a small but established cryptocurrency community, and a government that is supportive of blockchain technology, Kenya is positioning itself to become a leader in distributed ledger technologies. It will most likely not take long for blockchain trials to turn into blockchain solutions that are being used by Kenyans on a day-to-day basis.