Meet Africa's Blockchain Startups: Luno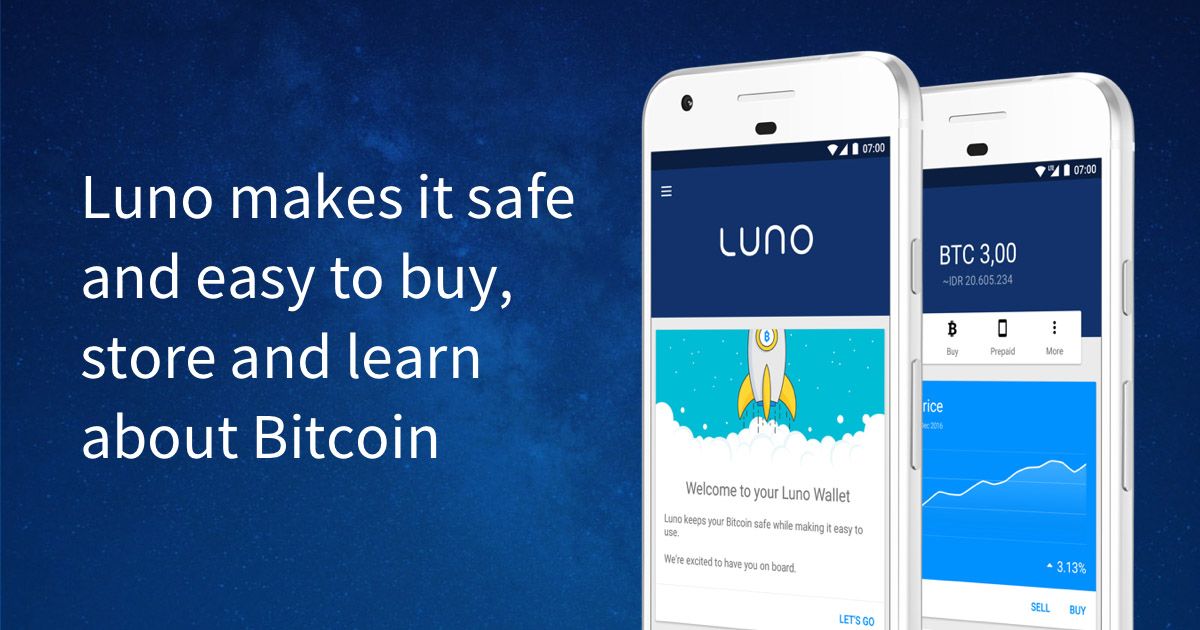 Luno (formerly known as BitX) is a bitcoin startup that aims to empower individuals through the safe and easy use of bitcoin for payments and as an investment. Founded in 2013, the Singapore-based company is a global bitcoin wallet provider and exchange. It has a strong presence in select African countries, such as Nigeria and South Africa where it operates as a bitcoin exchange.
Taking Bitcoin "To The Moon"
Previously operating as BitX, the company rebranded its operations in January to Luno as it looks to expand into new markets and offer new products. The name Luno means 'the moon' and reflects the shared sense of excitement that the company and its customer base have about this innovative new industry.
CEO Marcus Swanepoel said in a press release to VentureBurn: "Our new brand and product offerings are better aligned with this vision and will help drive our mission of bringing Bitcoin to everyone, everywhere."
Customers can now access the new services via the Luno mobile app, which is available for iOS and Android systems, or by signing up on the company website. The app, which serves as a bitcoin wallet is very functional and easy to navigate. Sending bitcoins to a recipient's phone number, email or address is fast and cheap. When transferring funds to another bitcoin address you are charged a standard small fee that goes to maintaining the bitcoin network.
In addition, you can purchase bitcoins on the Luno exchange by transferring money to your Luno account via bank transfer or using a credit card. Once you have converted your fiat currency to bitcoin you can spend it online or store it as an investment. The Luno bitcoin API allows you to integrate your payment systems with bitcoin as well as build custom applications as a merchant.
Also, trading bitcoins on the platform is made simple because you can automatically track trade orders once you submit them. You can also track the price of bitcoin against selected currencies, on the app, which is updated in real time. Apart from giving customers a unique user experience, the Luno platform is also quite safe, utilising some of the most sophisticated security systems.
"We believe that decentralised digital currencies like Bitcoin will fundamentally change how the world views and uses money. Cheaper, faster and safer transactions; more privacy and financial freedom; a significantly better user experience; and ultimately, more equality by giving everyone in the world access to the same financial system," Swanepoel stated.
Future Expansion
While the startup remains committed to its cryptocurrency base in African and East Asian markets, it is looking to gain a foothold in Europe. The company was selected by UK's Financial Conduct Authority to participate in a supervised "fintech sandbox" to test how its "fast and low-cost offsetting network" protocol can be used to move the pound into other currencies by using bitcoin as means of settlement. Luno has also now up operations in London and plans to grow its brand in the UK.
Nigeria's Chekkit Provides Tamper-Proof Supply Chain Product Tracking on the Ethereum Blockchain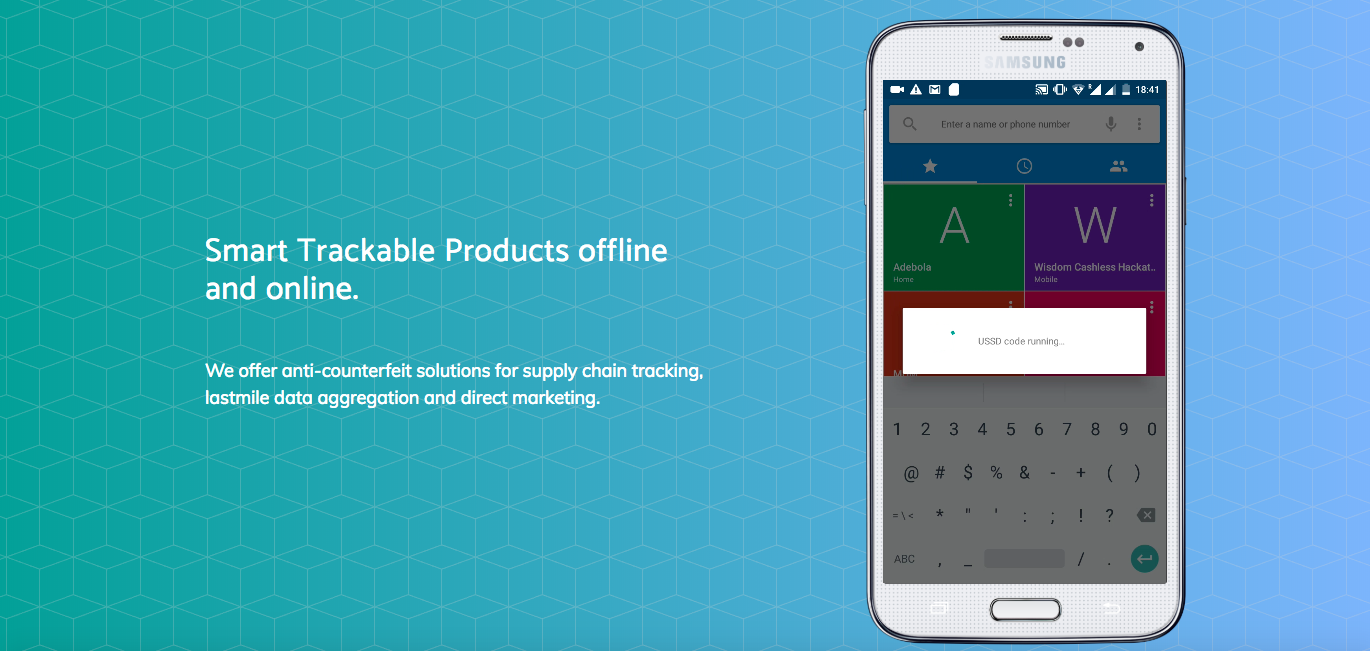 Nigerian startup Chekkit has launched a supply chain solution platform that ensures that all required steps and procedures are being followed during the transfer of products from the warehouse to the distributor and on to the final consumer.
Chekkit Provides Tamper-Proof Product Tracking
The platform provides each product registered on it, with a tamper-proof unique ID label, either as QR codes or numeric codes. Chekkit has been described as "an anti-counterfeiting, asset tracking and consumer feedback analytics tool."
In order to ensure adequate monitoring and flexibility in its use, the Chekkit platform can also be accessed via a mobile app. Through the mobile app, users can easily authenticate a product via the numeric codes found on the product's label.
Apart from providing customers with feedback on the product's movement from the warehouse through to a delivery point, the app also generates invoices as well as reward users with incentives such as airtime or loyalty points for using the app.
The Ethereum blockchain-based application is able to help businesses cut their sales circle from three days down to a few minutes.
About the Founders
Chekkit is a brainchild of two MEST programme alumni, Dare Odumade and Jida Asare. Odumade, a Nigerian UI/UX expert interested in the development of a product tracking platform to reduce counterfeiting in Africa, met with Asare, a pharmacist and software developer for the first time at the MEST programme.
Asare's interest in finding a solution to challenges caused by illicit drug traders and Odumade's interested in the development of a product tracking platform to reduce counterfeiting in Africa led to the creation of Chekkit.
Regarding the need for adequate tracking of product supply chain, Odumade stated:
"Reviewing past data, we found counterfeiting was reduced to 12 per cent in 2012 thanks to the existing Mobile Authentication Scheme (MAS) technologies provided by mPedigree and Sproxil, but suddenly from 2015 it rose again to over 40 per cent across Africa as a result of inefficiencies."
Expansion Plans
Currently, Chekkit is operational in Ghana and Nigeria. However, the company has announced plans for continent-wide expansion as well as to move into other regions such as Asia.
Odumade added: "We are also actively looking to commence licensing of the Chekkit platform for enhancing excise tax-stamp systems in Ghana and NAFDAC's serialisation policies in Nigeria through our interconnected anti-counterfeiting technology – enabling you and I report counterfeits while empowering producers to comply with government policies and greatly increase their ROI, a win-win situation for all."
3 Reasons Why You Should Consider Investing in Africa's Agricultural Industry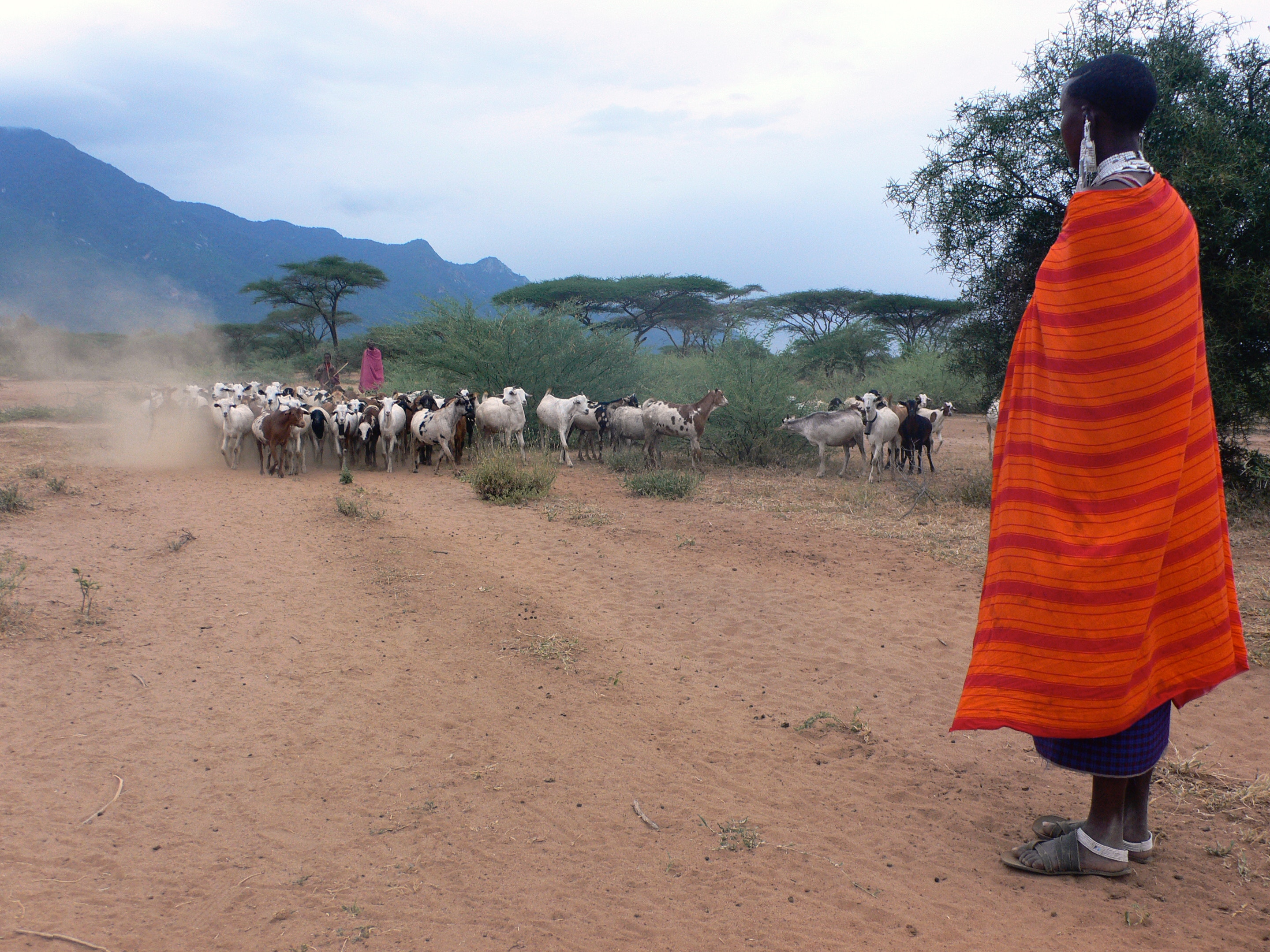 For frontier markets investors, Africa's agriculture industry provides highly-interesting investment opportunities as it is a market with a high upside potential for growth.
In this article, you will be introduced to three reasons why you should consider investing in Africa's agricultural sector.
Africa will become the "breadbasket of the world"
Africa has been referred to as the "breadbasket of the world" due to the vast resources and (potential) farming land it possesses.
In 2011, Kanayo Nwanze, president of the International Fund for Agricultural Development (IFAD), an agency of the UN, claimed that Africa should not only be able to feed itself but also the rest of the world.
Kindie Tesfaye, a scientist with the International Maize and Wheat Improvement Center in Addis Ababa, echoed Nwanze´s statement when he told Reuters in 2016 that if African governments could manage to implement the right policies to empower its farming industry, "then it could feed itself and even be a breadbasket for the rest of the world."
Many governments across the continent have acknowledged the need for improvement in their agricultural industries and have started to take steps to improve food production and security to prepare themselves for growing local and international demand.
Africa has high local demand for agricultural products
Currently, Africa has a population of just over one billion people and it is expected that this figure will reach 2.5 billion by the year 2050. That means that local demand for agricultural products will steadily increase over the years as there will be more and more mouths to feed.
Interestingly, despite its large farming sector, Africa still spends billions each year to import a substantial amount of agricultural products such as flour, grain, and other food products it can produce locally.
This creates an opportunity for local farmers and agribusiness entrepreneurs to profit from increasing local demand going forward.
New technologies are making African farmers more productive
Technology has had a massive positive impact on the African continent and has affected a wide range of industries including the agricultural sector. It is, therefore, no surprise that the agritech startup sector is booming on the continent. Over $19 million was invested in tech startups that are providing value-adding solutions to Africa's farming sector over the last two years.
Botswana-based company Plaas, for example, is developing a blockchain platform for farmers that will "enable individual farmers or co-operatives to manage their daily farming productions and stocks on the blockchain." Moreover, the application – targeted at small-scale African farmers – will provide a marketplace where farmers can buy and sell products. Also, the application will provide farm-to-table tracking to increase food security on the continent. 
Disclaimer: Readers should do their own due diligence before taking any actions related to the company, product or service. BitcoinAfrica.io is not responsible, directly or indirectly, for any loss or damage caused by or in connection with the use of or reliance on any content, product or service mentioned in this sponsored post.
What is Particl and Why Should You Know About It? – An Interview with "Crypto Ramble"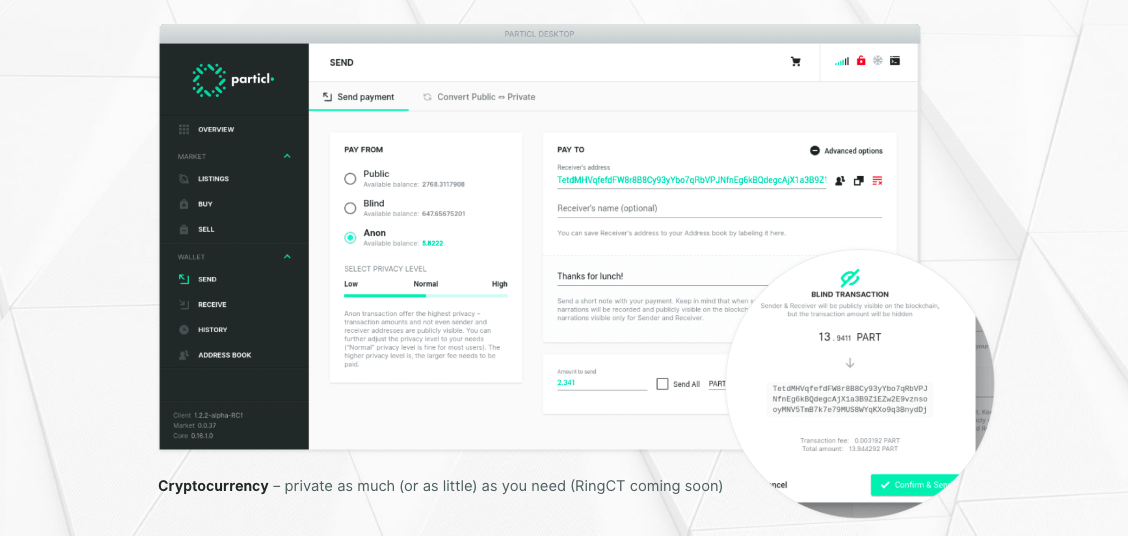 BitcoinAfrica.io reached out to Particl spokesperson Desi-Rae, who hosts a YouTube channel called Crypto Ramble, which focuses on cryptocurrencies, privacy, and the Particl Project to find out more about the highly innovative privacy-focused cryptocurrency project and how Africans can benefit from it.
Desi-Rae is a native Jamaican turned New Yorker who first learned about cryptocurrencies in 2013. She started to become actively involved in the cryptocurrency community in early 2018 when an advisor at Particl asked her if she would like to create digital content to spread the word about the project.
What is Particl and how does it differ from other privacy-focused cryptocurrency projects?
Particl is a privacy coin that is currently building its first decentralised application (DApp): an online marketplace. The project is unique because of how its privacy technology is built, and the impact it will have on the world.
Particl uses RINGCT, initially developed by Monero, which allows transaction amounts and sender information to be hidden. Particl also provides recipient anonymity. RINGCT provides one of the highest levels of anonymity among privacy coins, compared to Dash's CoinJoin for example, and without some of the disadvantages of other privacy technologies, such as a trusted setup.
Furthermore, because it is built on the Bitcoin codebase, this gives a stable and well-understood environment for the development of DApps and inclusion of new developers in the future. There are other achievements of the project, such as it being the first to implement hardware cold-staking, that highlight the innovation and talent of the development team.
In terms of its impact, the privacy and selling features it offers with e-commerce are unique. The marketplace is the first of its kind, due to the privacy offered by RINGCT, and additional governance and escrow services. It means that users can transact with each other without the power imbalance and subsequent threats that come from using the platforms of private companies. It solves current e-commerce and finance issues such as higher barriers to entry for sellers, exploitation of sellers' sales data, global payment infrastructures being exclusive, and needing middlemen to provide escrow services.
Particl is also, conspicuously, one of a few cryptocurrency projects that are well beyond its idea stage. The coin's privacy features were recently audited, and the marketplace has a testnet build already available with a usable product coming soon. It is a stellar project, building secure technology, and with a pragmatic product on the horizon.
What is your role at the Particl project?
I'm a Particl spokesperson and community member. I help bring awareness to the project by creating visual and written content that others can watch and read in order to discover what the project is about, how it works, and why they should get involved. I also introduce the project to as many people and contacts as I can.
I make content for Particl within the context of Crypto Ramble, a web series that focuses on cryptocurrencies, privacy, and Particl.
Why did you choose YouTube for your channel as opposed to some of the new video streaming alternatives out of the crypto sector?
I chose YouTube because I was already familiar with using YouTube as a platform to share my content. I also post Crypto Ramble videos on other platforms but have not done any live streaming in a solo capacity.
There will also be an audio podcast as an alternative to video content, coming soon.
How important is privacy for you and for cryptocurrency users, in general?
Privacy is very important to me. We are slowly allowing ourselves and future generations to be ensconced in an age of rapid technological change that is shedding basic tenets of self-sovereignty, such as privacy, due to the lure of convenience. I can't speak for anyone but myself, but I would think that privacy is important for cryptocurrency users in general.
The spirit of cryptocurrency is to create a new form of institution, a decentralised one, that is not beholden to the corporate interests that dominate the status quo. Bitcoin was not just made to create a new form of money, but a trust-less form of money.
A lack of privacy equates to the same institutional powers being able to maintain that status quo. It is important to realise that privacy is not just desired by bad actors. It is a fundamental human right that is also identified by reputable institutions where these standards are established.
Particl is currently ranked 237th on CoinMarketCap and is not in the top ten largest privacy coins measured by market capitalisation. Why do you think that Particl has not managed to get more traction from investors?
Particl has an amazing development team, amazing being an appropriate word. This does not necessarily translate to the desire to generate hype while focusing on development. The project garnered a lot of attention at its start and there has been a proliferation of cryptocurrencies during and after that time. Investors and enthusiasts may not fully understand the space or may be looking for projects that they can quickly find promoted information on.
My personal assessment is that there is a lot of noise in the cryptocurrency space and that the project will make its mark again when it is ready to, with the right deliverables.
How can Africans benefit from what Particl has to offer?
Africans can benefit from what Particl has to offer by using the technology in ways that are useful to them. Cryptocurrencies allow users to take control of their personal finances and send money directly to others without the barrier of distance, and without the need to trust in companies. They can get their money across in a timely fashion and to the right people, without the stress of inefficiency or overcurious assistance.
Moreover, at this stage where cryptocurrency or blockchain as cryptocurrency is finding its feet as a new form of technology, the opportunity is there to learn how to use it and leverage the technology to deliver solutions to people in the untapped niches that make up their environment.
Particl is not just a privacy coin but a platform, with a software development kit (SDK) in the works. In a similar fashion to using a decentralised currency, Africans can use a decentralised marketplace that offers privacy, useful transaction features, and ownership of their data. They can use it in ways that are useful to themselves and their communities.
Does Particl have plans to move into the African market? Are there any existing initiatives in this regard?
As Africa is a big continent with many people self-identifying with different parts, this is an interesting question to answer. A central hub for Particl is South Africa, so Particl already has its feet firmly planted in Africa. Particl is more than open to bringing in new community members.
Particl is currently focused on the development of the project but will be focused on marketing and new projects in the future. We are open to making any new contacts. Perhaps your readers could even start thinking about potential products they would like to sell on the marketplace!
Where can people find out more about yourself and the Particl project?
People can find out more about me at http://cryptoramble.com and find out more about Particl at http://particl.io. There are links on the Particl website to various communication channels. Finally, you can follow @cryptoramble on YouTube, Twitter, and Steemit to stay up to date.