The State of Bitcoin in Kenya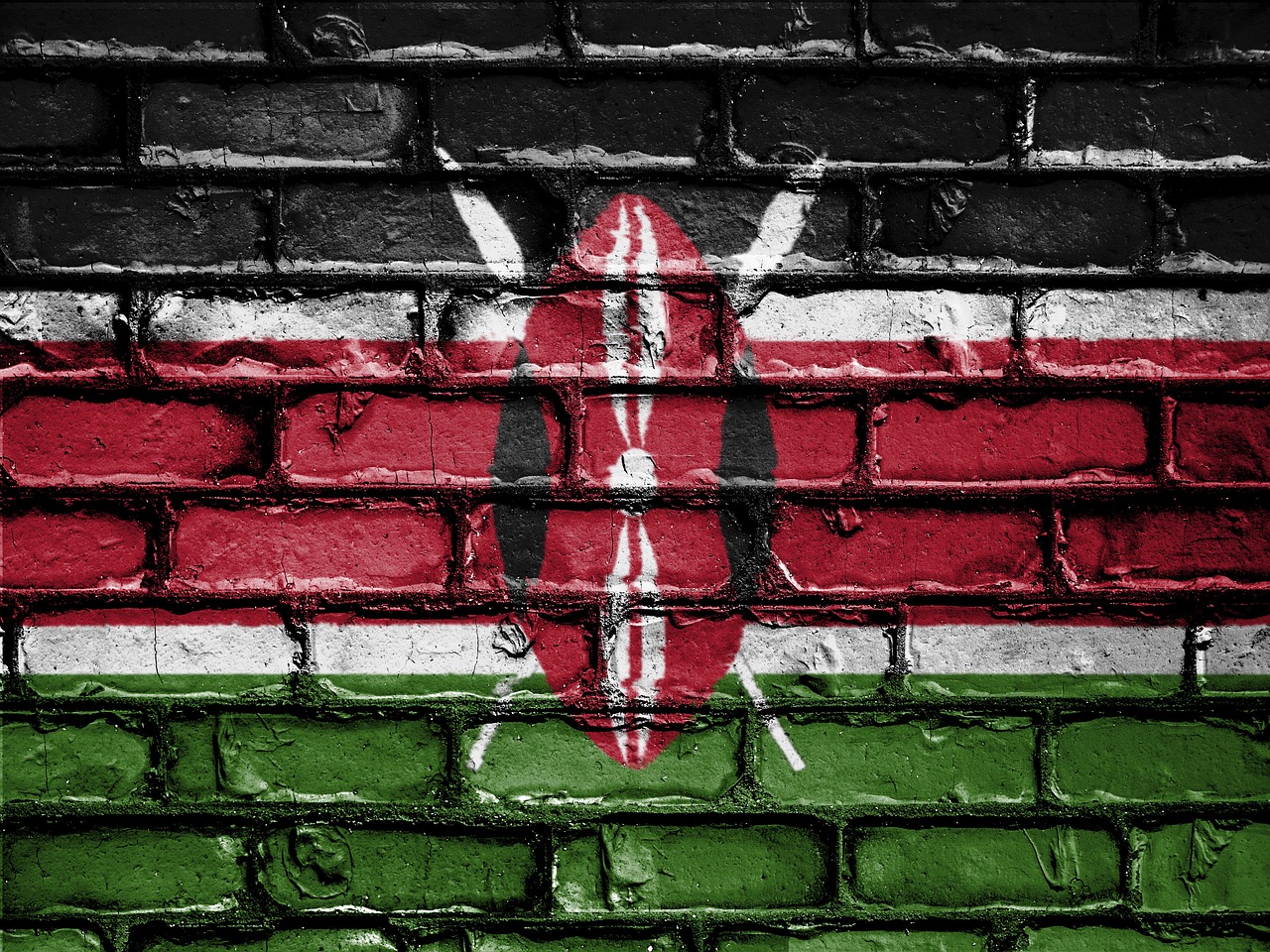 Since the early days of bitcoin, many believed that the digital currency would end up banking the unbanked in developing regions such as Africa. While bitcoin adoption in Africa has made some commendable steps forward, its use as a payment method is yet to have a far-reaching impact. Despite this, the African continent has seen the establishment of some well-known bitcoin economies of which Kenya is one of the most prominent.
In this article, you will gain an insight into the state of bitcoin in Kenya and learn about the challenges that bicoin startups are facing in this East African economic hub.
The Bitcoin Ecosystem in Kenya
Kenya is one of the African nations where bitcoin use has continued to gain significant momentum, which has led to the development of a thriving local bitcoin economy.
As more African countries awaken to the adoption of bitcoin, only Kenya, Nigeria, Ghana, and South Africa provide promising bitcoin ecosystems that incorporate bitcoin liquidity, local bitcoin communities, startups, and meetups.
Kenya's bitcoin ecosystem boasts regular meetups, a co-working space and accelerator focused on blockchain technology, is home to several bitcoin startups and exchanges, is experiencing an increasing demand for bitcoin and a community that's well-versed in mobile money usage.
BitPesa – Kenya's Leading Bitcoin Startup
There would be no talk of bitcoin in Kenya without the mention of BitPesa, its leading local bitcoin startup. Nairobi-based BitPesa was launched in 2013 with the aim to provide businesses and individuals with a cheaper alternative of making international payments to and from Africa by leveraging bitcoin as a payment method. The use of bitcoin has enabled BitPesa to lower payment costs in and out of Africa by 50 percent.
Since its establishment, BitPesa has been able to raise more than $10 million in funding from leading venture capital firms that are focused on blockchain technology to expand to other markets. The venture capitals that funded BitPesa include Draper Associates, BitFury Capital, Blockchain Capital and Digital Currency Group.
With over 17,000 transactions and more than 6,000 users, BitPesa's current operations are in Kenya, Tanzania, Nigeria, Senegal, Democratic Republic of Congo, Uganda, and the United Kingdom. The payment platform allows businesses to process payments in over 30 currencies across borders.
Initially, BitPesa started its operations targeting private individuals who were looking for alternative means of remitting money. However, they have since changed their model and have started to offer their services to businesses. Changing their model to focus on B2B clients and enabling them to make cross-border transactions has not only seen their expansion into other African markets but has continued to shape the BitPesa success journey enabling it to raise further funding in 2017.
Despite the strong growth of BitPesa's trading volumes in Africa, however, it has been forced to seize KES payments due to the pushback of the Kenyan central bank against bitcoin and bitcoin-related startups in September 2017. Unfortunately, BitPesa is not the only bitcoin startup facing difficulties when it comes to banking in Kenya due to the central bank's very clear negative stance on the digital currency.
Central Bank of Kenya's View on Bitcoin
Following an embroiled court case between BitPesa and Safaricom – Kenya's largest telecommunication network – in December 2015, a statement warning the public about the use of bitcoin was issued by the Central Bank of Kenya (CBK) across various newspapers. In part, the warning stated:
"virtual currencies such as bitcoin are not legal tender in Kenya and therefore no legal protection exists in the event that the platform that exchanges or hold the virtual currency fails or goes out of business…"
In the eyes of the CBK, the anonymous nature of bitcoin payments makes it, "…susceptible to abuse by criminals in money laundering and terrorism financing".
Following this directive by the CBK, no known directive or clarity has been offered on the use of bitcoin or on any other form of digital currency.
However, it has become known that the Central Bank of Kenya has communicated to local banks not to perform any business whatsoever with bitcoin startups. Following this communication, several bitcoin startups such as BitPesa had their bank accounts shut down. This, of course, poses a challenge to new and existing bitcoin startups who want to operate in the country.
Kenya's Blockchain Hub
The opening of a blockchain-focused startup incubator and co-working space by BitHub.Africa in 2016 in Nairobi made Kenya the first of a kind in the East African Community to house one.
BitHub.Africa was founded in 2015 by John Karanja, a former employee of BitPesa. His desire was to create a space that would help drive the adoption of blockchain technologies and solutions in Africa. BitHub.Africa has a co-working space, an accelerator for startups that are interested in creating blockchain solutions, and provides consulting and advisory services for
BitHub.Africa has a co-working space, an accelerator for startups that are interested in creating blockchain solutions, and provides consulting and advisory services for organisations that are interested in blockchain technology.
Blockchain Technology in Kenya
Unlike bitcoin, blockchain technology is very welcome in East Africa's largest economy. As BitcoinAfrica.io reported on September 14, several industries in Kenya are implemented blockchain solutions to improve their services.
The National Transport and Safety Authority (NTSA) announced that it will be mandatory for Kenyan vehicles to have electronic stickers. The electronic motor identification service will ensure that all drivers have the stickers on the windscreens of their cars and will be detected by use of special gadgets. This move will help in the recovery of stolen vehicles and rid Kenya of unsafe old cars. The service will operate on a shared blockchain platform that will link key state agencies like the Kenya Police and the Kenya Revenue Authority together.
Furthermore, Kenya's health sector will make use of blockchain technology through the installation of a smart platform that will enable all public hospitals to monitor important patient data such as a patient's health history as well as for the use of public health and hospital management.
In the insurance sector, America Insurance Group (AIG) has partnered with banking group Standard Chartered to launch a pilot using blockchain technology where it ran cover offers for their policyholders across America, Kenya, and Singapore. The pilot saw the two companies process real-time payments for their clients on a unified blockchain-powered platform that linked their agents and financial institutions.
Needless to say, industry in Kenya is discovering the benefits of blockchain technology for itself and many more applications using the distributed ledger technology are expected to follow.
Bitcoin Adoption in Kenya
One of the major setbacks bitcoin adoption has faced in Africa is the high cost of the Internet and a lack of Internet connectivity. As it stands, Internet penetration in Africa is at 18 percent, which is substantially lower than the acceptable global average rate of 30 percent. Many rural areas in some African nations are quite distant from cable stations making Internet connectivity expensive and inefficient.
Besides being one of the two countries in Sub-Saharan Africa with leading telecommunication development, Kenya's Internet penetration stands at 66 percent which is the highest in Africa. This has made Nairobi – the capital of Kenya – a hub for many tech startups and is famously known as Silicon Savannah. Moreover, in Africa, according to data from McKinsey, Kenya leads in the adoption and use of mobile payment with 86 percent of houses having active mobile money accounts.
While these elements make Kenya a conducive environment for bitcoin startups, there are a handful of entrepreneurs that have adopted the use of bitcoin in providing solutions in the region. Besides BitHub.Africa and BitPesa, Umati Blockchain, BitSoko, Belfrics Kenya, and Remitano are other startups that are making use of bitcoin in Kenya.
Bitcoin merchant adoption in Kenya, on the other hand, is nothing to write home about. Currently, there are only a handful of companies in Kenya that accept bitcoin payments for their services as stated by CoinMap, a platform that gathers and lists traders that take bitcoin. These include two tech companies, two travel agents, and three e-commerce shops.
According to several members of the bitcoin community in Nairobi, bitcoin use is prevalent among the youthful tech-savvy generation who receive bitcoin payments for their freelance work or are buying them for investment purposes.
The Future of Bitcoin in Kenya
With a bitcoin-unfriendly central bank, international bitcoin startups are finding it hard to break into the Kenyan market and homegrown startups are struggling to get off the ground. Nonetheless, bitcoin adoption is on the rise in Kenya as can be witnessed by trading volumes on LocalBitcoins.  Even the national media has been reporting about bitcoin, which has boosted bitcoin awareness in the East African nation.
Should the Central Bank of Kenya change its view on the use of cryptocurrencies, Kenya would have the potential to become a leading global bitcoin economy as the country benefits from a well-educated driven young generation of entrepreneurs and developers in Nairobi's Silicon Savannah who are very capable of developing new bitcoin and blockchain business solutions if they were to receive the regulatory stamp of approval and support from local authorities.
Bitcoin ETF Proposals Possess Substantial Market Influence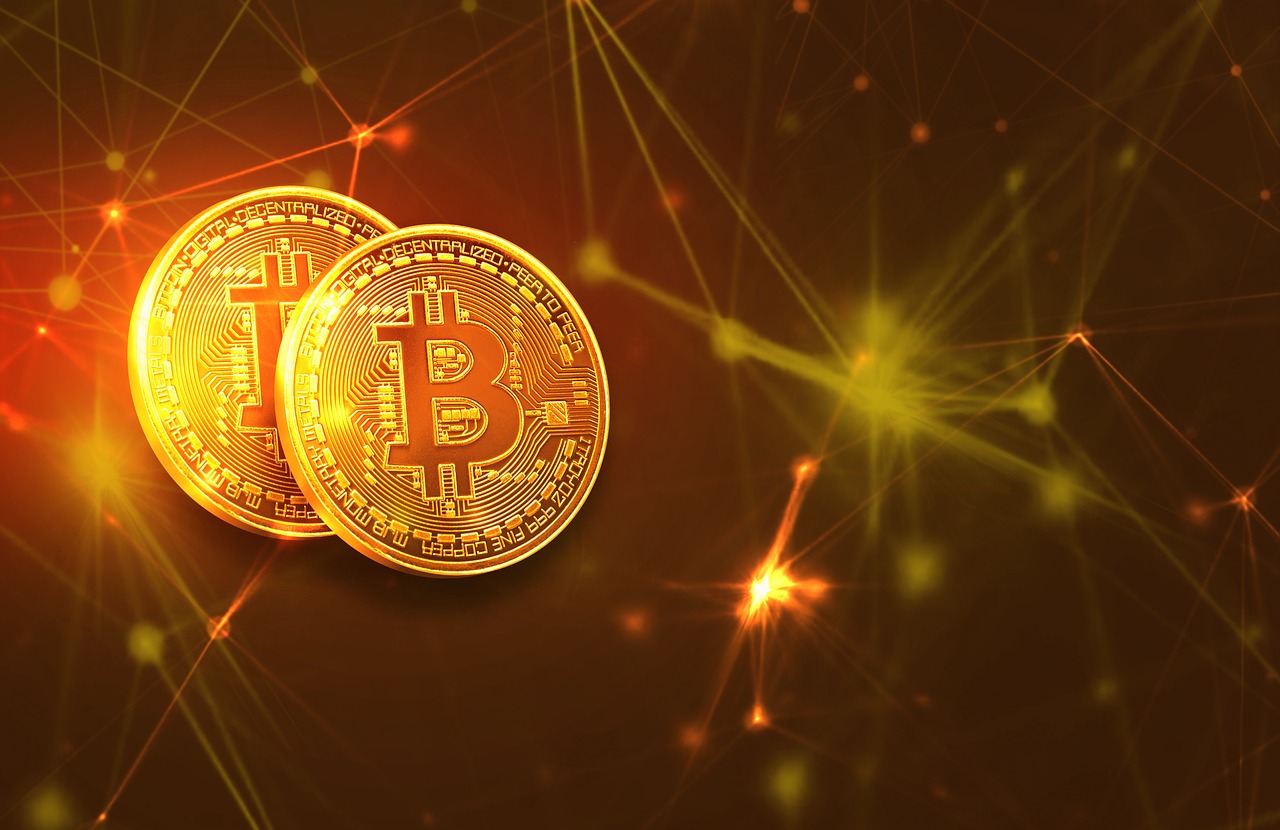 This article aims to ensure that all market participants understand the significance of a potential Bitcoin ETF, what exactly a such an ETF entails, when they are likely to be implemented, and how they will impact the overall market.
ETFs Defined
Exchange-traded funds, commonly known as ETFs, are a traditional investment vehicle offered on all major stock exchanges around the globe. They allow exposure to an underlying asset or basket of assets offered in the form of a security that is proportionally represented by the fund's shares. Most importantly, they allow exposure to a market without needing to physically hold or store the underlying asset. ETFs have become one of the most popular methods for passive investment by the masses in the capital markets.
As ETFs allow an individual to buy a basket of multiple assets, they mitigate strong price swings which individual stocks often suffer from, especially in the incredibly volatile cryptocurrency market. Any losses from assets which do not meet up to their promise are counterbalanced with assets which have performed particularly well and the growth of the overall industry during that period. Driving up the funds share price over time. The notorious investment tycoon Warren Buffett once proved the power of ETFs with a successful bet that the S&P 500 would outperform a collection of well-regarded Wall Street hedge funds over the period of a decade. His victorious bet displayed to the masses the power of such funds.
Bitcoin ETFs Market Impact
One of the major barriers to mainstream investor fund inflow into the blockchain ecosystem has been the lack of institutional investors' ability to purchase assets using traditional methods. Many do not understand that such market participants are simply not going to risk their capital on unfamiliar and unregulated cryptocurrency exchanges.
Instead, institutional money will enter the space once they can acquire cryptocurrencies without needing to hold the underlying asset, in a highly regulated and fully insured manner. Thus, for institutional investors crypto ETFs mitigate the risks of the industry whilst allowing them to profit from one of the greatest financial revolutions of our time. 
Although the impact of such institutional investors on the market will likely be of a speculatory nature in the first instance, this huge influx of money to the market will bring much-needed market exposure. The media love to shame the cryptocurrency ecosystem as much as feasibly possible, calling it a scam or a fad on a regular basis.
Institutional money would bring credibility to the entire industry and allow well-respected entities who have been quietly investing in the cryptocurrency space to come out of the woodwork and into the spotlight. Ultimately, this could lead to mainstream cryptocurrency adoption long term, as a result of the perceived integrity of the industry as a whole, and, potentially, a massive boost for the price of bitcoin.
Bitcoin ETF Calendar
| | | | | |
| --- | --- | --- | --- | --- |
| Issuer | Company | Filing Date | Status | SEC Date |
| | | "Physically" Backed by Bitcoin Holdings | | |
| Winklevoss Bitcoin Shares | Winklevoss Cap Mgmt | 01/07/13 | Denied | 26/07/18 |
| VanEck SolidX Bitcoin Trust | VanEck & SolidX | 05/06/18 | Postponed | 30/09/18 |
| Bitwise HOLD 10 Cryptocurrency Index Fund | Bitwise | 24/07/18 | Awaiting Approval | Unknown |
| | | Derivatives Based | | |
| GraniteShares Bitcoin ETF | GraniteShares | 15/12/17 | Denied | 15/09/18 |
| GraniteShares Short Bitcoin ETF | GraniteShares | 15/12/17 | Denied | 15/09/18 |
| Direxion Daily Bitcoin 1.25X Bull | Direxion | 05/01/18 | Denied | 21/09/18 |
| Direxion Daily Bitcoin 1.5X Bull | Direxion | 05/01/18 | Denied | 21/09/18 |
| Direxion Daily Bitcoin 2X Bull | Direxion | 05/01/18 | Denied | 21/09/18 |
| Direxion Daily Bitcoin 1X Bear | Direxion | 05/01/18 | Denied | 21/09/18 |
| Direxion Daily Bitcoin 2X Bear | Direxion | 05/01/18 | Denied | 21/09/18 |
| Evolve Bitcoin ETF | Evolve Funds | 21/09/17 | Awaiting Approval | Unknown |
The table above displays cryptocurrency ETFs that are currently laying the foundations for their approval. Such firms are on a waiting list ready for their hearing with the U.S. Securities and Exchange Commission (SEC), who will ultimately determine their fate. The Winklevoss twins' fund has already been turned down for the second time as of July, 26. Following this, the SEC has denied a following nine applications, predominantly from Derivatives based ETFs such as GraniteShares and Direxion. Such a decision results from their perceived inability to provide significant liquidity due to their market size, which could lead to significant market manipulation.  
Despite such dismissals, the most important ETF which market participants should be fully aware of is the VanEck SolidX Bitcoin Trust who plans to release their 'physically' backed ETF on the Chicago Board of Options Exchange (CBOE). Recently, the SEC hearing date was postponed to the 30th of September. The CBOE has true industry influence as the largest options exchange in the world and has proven itself in the cryptocurrency market by introducing Bitcoin futures in December 2017. They have meticulously studied the failures of all previous ETF denials and reviewed their application accordingly. If an ETF is likely to get approved this year, this will most likely be the one.
Despite all the hype, some sceptics suggest that ETF delays are usual, with Copper being the last ETF to pass through the SEC. With their reasoning, the likelihood of an ETF being approved in 2018 is minimal. However, regardless of whether a decision happens in the next few months or not, the market has certainly been responding rapidly to both positive and negative news. The first Winklevoss twins ETF denial news caused a flash crash which quickly corrected, whilst the delay of the major CBOE proposal caused a more prolonged fall in bitcoin's price. Ultimately, the market appears to be in a stalemate until a further delay, approval or disapproval occurs. The latter could cause a long-term downtrend, whilst an approval could see prices increase exponentially. As September, 30, looms, the market tension builds. Be sure to have a plan for all situations to ensure one maximises or minimises the ETF decisions' impact on the market. 
This guest post was contributed by Adebayo Juwon, Country Manager (West Africa) at BBOD.io.
*Readers should do their own due diligence before taking any actions related to the company, product or service. BitcoinAfrica.io is not responsible, directly or indirectly, for any loss or damage caused by or in connection with the use of or reliance on any content, product or service mentioned in this guest post.*
The Best Bitcoin Trading Platforms in 2018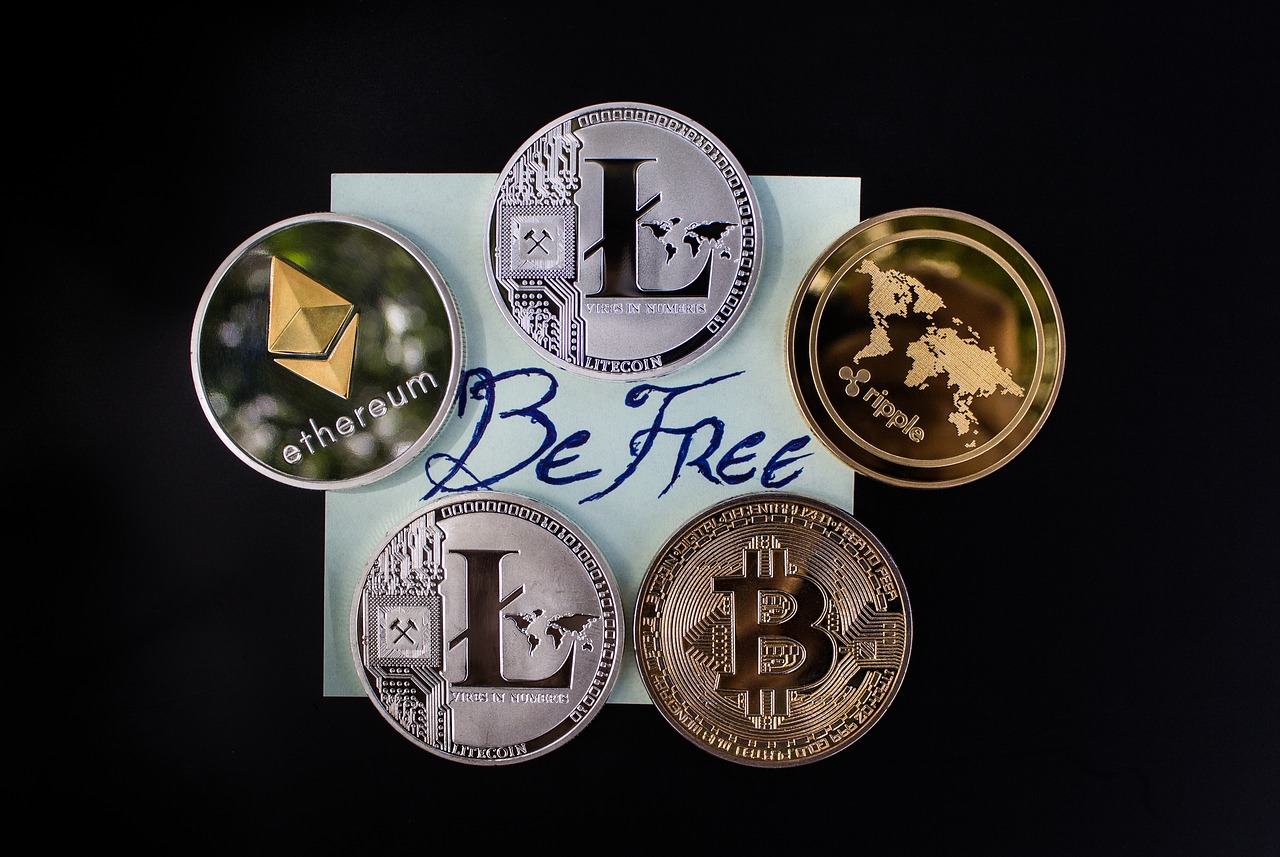 The high number of bitcoin trading platforms can make it difficult for newcomers to the cryptocurrency investment space to decide which platform to sign up for. To aid in this endeavour, Bitcoin Africa has compiled a list of the top five best bitcoin trading platforms available today.
Binance
Binance
is a new cryptocurrency exchange that has already succeeded in making a name for itself as a popular trading platform. The exchange started its operations in July 2017 after raising a significant amount in its ICO. The Chinese platform is headed by Changpeng Zhao who has an impressive amount of experience with blockchain technology having previously worked at Blockchain and OKcoin.
The cryptocurrency exchange supports the trading of an impressive number of digital currencies. It is possible to trade well-known coins such as bitcoin, ether, and litecoin as well as smaller and lesser known digital currencies and tokens. Binance supports over 40 cryptocurrencies. This is an advantage for users who want to trade in tokens that are not easily available on other exchanges.
Moreover, Binance boasts of one of the lowest trading fees in the cryptocurrency market. The trading fee is not based on a tiered structure as is common amongst other platforms. Instead, it is fixed at 0.1 percent of your trade. Additionally, it is possible to slash this fee in half if you decide to use the native cryptographic token of the platform, called BNB. It is important to note this reduction is a temporary promotion being run by the exchange and will be stopped at some point in the future.
Without verification, it is possible to withdraw up to 2 BTC daily. However, after registration, you can withdraw up to 100 BTC daily. The withdrawal fees vary for each token and are updated regularly. Binance trading features are advanced and require an existing understanding of trading platforms.
Lastly, it is important to note that it is not possible to fund trades on Binance using fiat currency. To begin trading, you must fund your account with cryptocurrency by sending it to your account on the trading platform. This means you must first acquire cryptocurrency before you can start trading on Binance.
Bittrex
US cryptocurrency trading platform Bittrex is one of the largest and most popular exchanges in terms of trading volumes. The exchange started operating in 2014 and is well trusted by the community.
Bittrex makes it a point to focus on security to ensure the safety of its customers' funds. The platform utilizes industry-leading security practices and stores the bulk of the users' funds in a cold wallet in order to avoid any losses through thefts or hacks. In fact, Bittrex is one of the few exchanges that has never been hacked since it started operating.
The exchanges most prominent feature is the large number of currency pairs it offers its customers. Furthermore, it features a fairly simple user interface that is easy to use for beginners and traders can withdraw up to 1 BTC daily without verification. To withdraw a larger sum, you need to submit to the KYC and AML practices enforced by Bittrex.
The trading fees on the platform are set at 0.25 percent of the trade. To begin trading, you must fund your account with the cryptocurrency of your choice. However, it is possible to purchase a minimum of $10,000 in bitcoin, ether, or USDT through a bank wire transfer with an 'enhanced verified account.'
Kraken
Kraken is one of the oldest and most established bitcoin exchanges in the market. It has been in operation since 2011. The design of the exchange makes it easy to execute trades while still offering a wide array of trading tools such as automated orders, stop-loss orders, and margin trading.
The San-Francisco-based cryptocurrency exchange utilizes encrypted cold storage to store its customers' funds. Moreover, accounts on the platform must be secured using two-factor authentication to further enhance security. Additionally, Kraken prides itself on its ability to provide a high level of liquidity.
In addition to America and Canada, the platform supports customers from a number of European countries which makes it popular on the continent. Moreover, Kraken supports fiat trading pairs in a number of different currencies. This allows users from different countries to easily fund their accounts and begin trading. The exchange also has a dark pool, which allows users to trade anonymously.
The fee structure on Kraken is somewhat complicated. Funding and withdrawal fees are dependent on the method and currency utilized. Trading fees are charged on a tiered structure according to trading volumes which are calculated on a thirty-day basis. Trading fees include a taker and a maker fee. Lastly, it can take up to a week for accounts to be registered on the site due to KYC and AML protocols.
Poloniex
Launched in 2014, Poloniex is a well-known and popular cryptocurrency exchange. The platform is best known for its trading tools. It boasts a number of tools and information packages that allow users to make the best decisions with regards to trades. Moreover, it supports lending and margin trading.
However, due to its comprehensive tools, the platform can be difficult for first-time crypto traders to use. Additionally, it is not possible to fund your account with fiat currency. The American exchange also boasts high trading volumes and subsequently liquidity thus it is possible to settle trades in a fairly timely manner.
Poloniex supports a wide number of cryptocurrency trading pairs. Creating an account is easy but the amounts supported for withdrawal are based on the verification level of your account. Trading fees are charged on a tiered structure based on trading volumes but are low in comparison to other exchanges.
Lastly, the platform stores the funds in a cold wallet. It also enforces two-factor authentication for all accounts. The platform did suffer one security breach in 2014 but made sure to refund all affected users.
Bitfinex
Hong Kong-based Bitfinex was started in 2012. The exchange is considered one the biggest based on daily trading volumes as it handles upwards of $2 billion daily. It provides users with a wide array of trading tools that support both basic and advanced level trading. It is possible to navigate the user interface as a novice but the platform is better suited for more experienced users. Moreover, the exchange has a mobile app for on-the-go trading.
Due to its large trading volumes, Bitfinex boasts a significant amount of liquidity. This enables the platform to quickly settle trades which helps users exploit changes in the market. The exchange supports margin trading, margin funding as well as more complex order types such as fill or kill and iceberg orders.
The trading platform has encountered a number of security breaches in the past. Due to this, it stores its funds offline with just enough to facilitate trades kept online. It also enforces two-factor authentication, encryption and other security measures to avoid other compromises in its security.
Fees on Bitfinex are tiered. The greater the trading volumes, the less the fees levied. The trading volumes are calculated monthly. The platform makes a point to update the fee structure regularly.
Ugandan Socialite Zari Hassan's Social Media Accounts Hacked – Attackers Ask for Ransom in Bitcoin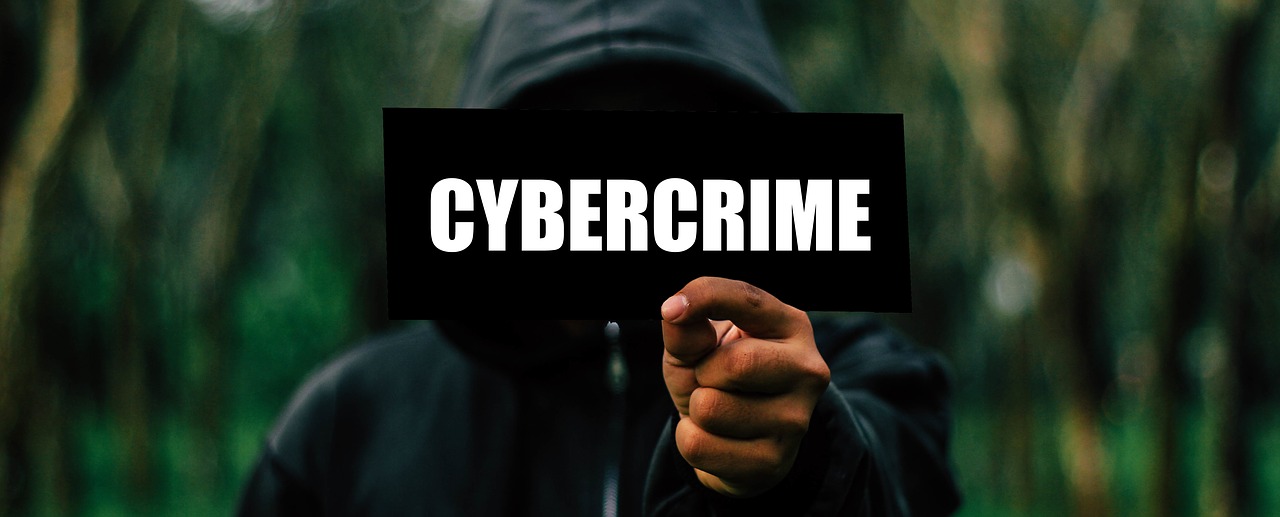 Earlier this month, Ugandan socialite Zari Hassan had several of her social media accounts hacked. Interestingly, the cyber criminals asked for a ransom payment in bitcoin (BTC) from Hassan so that she could regain access to her account.
The Zari Hassan Hack
Zari Hassan is a popular Ugandan celebrity with millions of followers on social media. A few weeks ago, however, her Instagram and Facebook accounts were reportedly hacked.
Her attackers' goal was to extort money from her, given that they had enough information about the kind of lifestyle she lives. They demanded $4,000 in bitcoin (BTC) to be sent to them as a ransom to release access to the account.
Hassan was able to retrieve access to her accounts but it is unclear whether she paid the ransom or whether the compromised social media platforms enabled her to re-access her accounts.
Hassan is among a number of several female celebrities who have had their accounts hacked in the past few months.
Keep Your Online Accounts Safe
There are lessons to be learned from this. For one, we need to take caution in securing our online accounts on social media. Things such as frequent password changes, allowing two-factor authentication, making use of privacy settings as well as limiting app permissions should not be taken for granted. We need to make use of them to keep our accounts as secure as possible.
Furthermore, for those of us that hold cryptocurrencies, we need to ensure we keep our cryptocurrency wallets and trading accounts safe and secure. Hackers have been increasingly targeting cryptocurrency users due to the irreversibility and relative anonymity of cryptocurrency transactions.