While Bitcoin Faces Resistance, Blockchain Adoption Soars in Kenya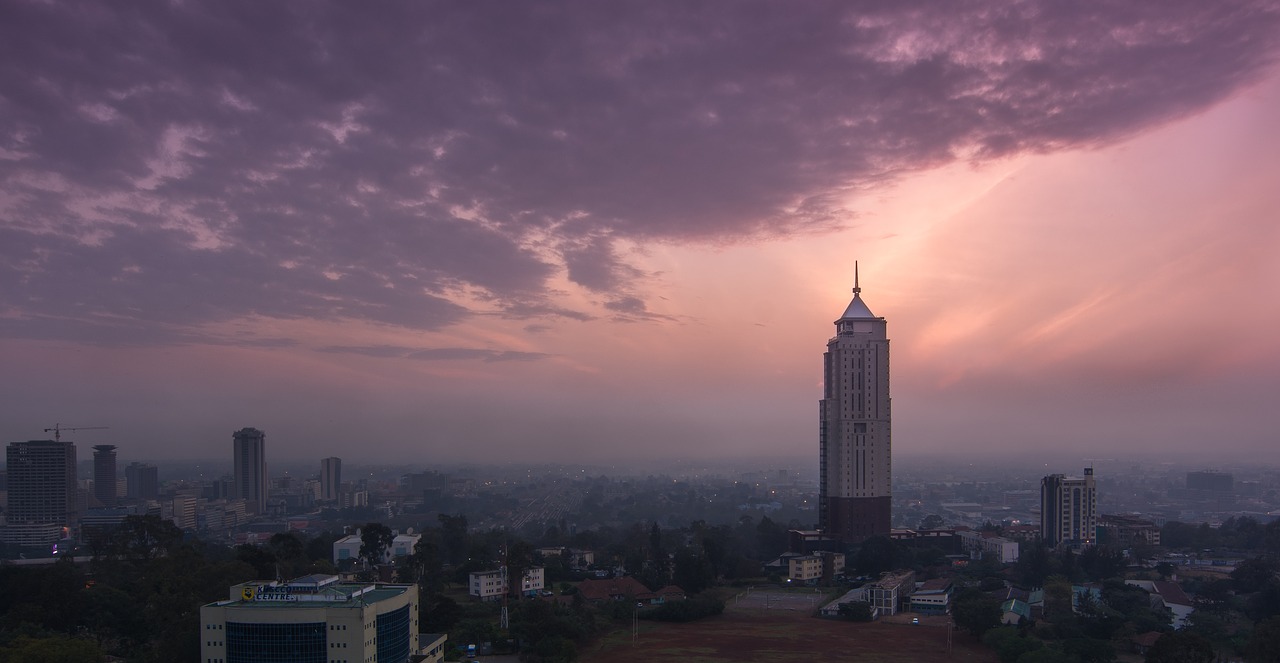 While the Central Bank of Kenya (CBK) continues to hamper the adoption of bitcoin, blockchain technology is increasingly gaining traction in both the public and private sectors in Kenya ranging from the transport, security, and health sector to the insurance industry.
The blockchain is a digital ledger that allows for the incorruptible exchange of data without the need for a middleman. Although the blockchain technology was originally created for bitcoin, the world's first digital currency, the technology is now finding more uses from the tech community.
Blockchain technology has also allowed for the creation of other digital currencies such as the recently launched bitcoin cash but can also be used for much wider applications than purely financial transactions.
Kenyan Industries Are Being Revolutionised By Blockchain Technology
The National Transport and Safety Authority (NTSA) disclosed that in a month's time it will be mandatory for Kenyan motorists to have electronic stickers for their motor vehicles. The electronic motor identification service will ensure that all drivers have the stickers on the windscreens of their cars and will be detected by use of special gadgets. This move will help in the recovery of stolen motor vehicles and rid the Kenyan roads of old cars.
The said e-service from NTSA will operate on a shared blockchain platform that will link key state agencies like the Kenya Police and the Kenya Revenue Authority. This will allow for the sharing of critical information thus alerting officers about a vehicle's ownership, inspection, and insurance status.
The Health and Security Sectors
Kenya's health sector is making use of the technology that will see the installation of a smart platform that will enable all the 98 public hospitals to monitor important patient data such as a patient's health history as well as for the use of public health and hospital management.
The programme that is being streamlined by Kenya's Seven Seas Technology in collaboration with Japan's Toyota Shusho will eradicate the manual re-write of patients' health history that has always been the norm in Kenyan hospitals.
Furthermore, the blockchain-driven platform will drive the creation of a professional hub for the medical practitioners. The online shared hub will serve the purpose of information sharing that will allow for nurses in remote health locations to get advice on treatment procedures from doctors based in different areas.
Specialised treatment services will undergo a complete revamp as X-rays and Magnetic Resonance Imaging (MRI) diagnostics will be performed centrally. This will help cut costs for various hospitals and health institutions as specialised doctors in certain medical fields will be able to remotely diagnose and treat different ailments using the imaging results sent to them.
The platform, built on the blockchain technology, will also allow for the scrutiny of diagnostic notes made by doctors. In return, this will help diminish the number of wrong diagnoses made.
In the security sector, the government – through the Ministry of Interior & Coordination of National Government – is working to link the database of the National Registration of Persons Bureau with that of the manned Closed-Circuit Television (CCTV) Cameras by the Kenya Police that are installed in both Nairobi and Mombasa to allow for immediate face recognition using the blockchain technology.
The Insurance Sector
America Insurance Group (AIG) partnered with banking group Standard Chartered to run a pilot using blockchain technology where it ran cover offers for their policy holders across America, Kenya, and Singapore. The pilot saw the two companies attend and process real-time payments for their clients on a unified platform that linked their agents and financial institutions.
Payments were made on time and policy renewals happened automatically once premium payments had been received. The two companies stated that the use of the blockchain technology to process payments would eradicate the need for physical company set ups in the said regions thus helping cut on expenditure.
BitPesa, Kenya's first blockchain technology startup, which to date has raised more than $10 million USD to allow for its expansion to other markets, stated that use of digital currencies in transactions was more favoured by large companies with local subsidiaries as it saves them the hefty and costly transfer fees incurred when making international payments through the local Kenyan banks.
Resistance from the Financial Industry and the Central Bank
Although the technology is getting recognition and its use is being utilised in various sectors, the financial industry in Kenya continues to resist its adoption citing fear of criminal related activities as the reason.
The CBK's governor, Patrick Njoroge, has been on record issuing a warning in the use and adoption of the digital currency saying that bitcoins operations are done on decentralised systems that could make Kenyans an easy target for online fraudsters.
Ally-Khan Satchu, a financial markets consultant, in an interview with Daily Nation, however, suggested that the Kenyan government review its stand on bitcoin and the use of the blockchain technology as it can no longer be disregarded as a mode of transaction.
Satchu stated: "Essentially blockchain platform payments and crypto currencies are being mainstreamed and that is why we have been seeing the material share price appreciation of leading blockchain platform provider bitcoin."
As the head of Rich Management Services, Mr. Satchu stated that Kenyans need to be made aware on the functionalities and modalities of digital currencies so that they can take part in investment opportunities that blockchain technologies provide.
He added, "The Kenyan investor has certainly internalised the cryptocurrency universe. I think we need to review our regulatory stance and seek a way to carve out ahead of the curve position commensurate with our mobile money leadership."
Blockchain Association of Africa, AfriPlains Digital And Blockchain Worx to Launch Blockchain Innovation Centres Across Africa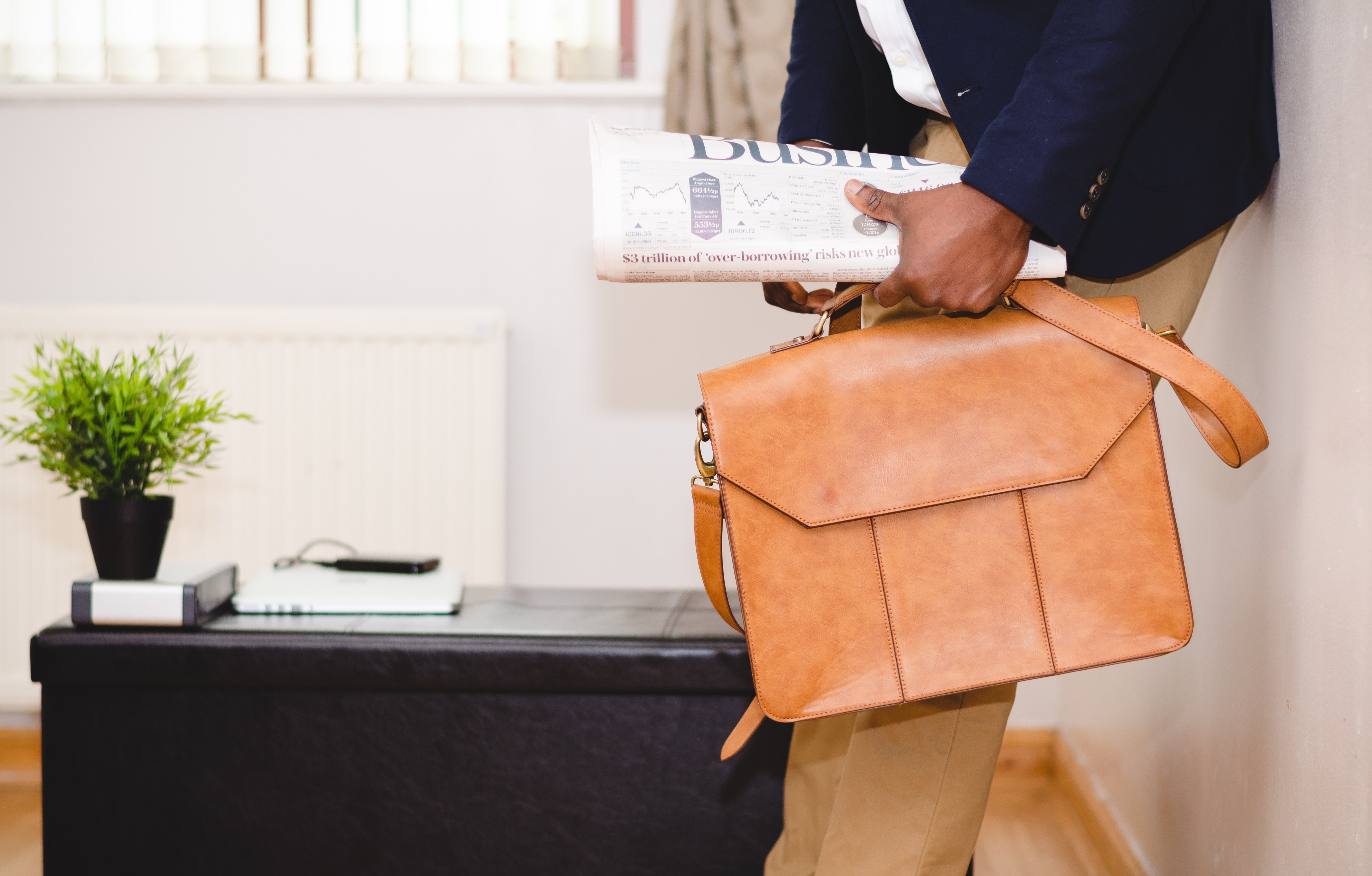 South Africa-based Blockchain Association of Africa will collaborate with Afriplains Digital and Blockchain Worx to equip Africans with blockchain education, tools, and expertise to shape the continent's future.
The Partnership
The partnership aims to promote technology education, community outreach, and local talent in order to increase blockchain adoption across Africa. As a result, the three partners envision that these efforts will contribute business value to the continent.
To achieve this goal, the partnership will establish Blockchain Worx's Blockchain Innovation Centre in Tanzania, South Africa, Rwanda, and Uganda.
The Chairwoman for the Blockchain Association of Africa, Yaliwe Soko, said: "Africa is no longer the Dark Continent, and everyone is looking at Africa now. Blockchain will ensure that Africans are now stakeholders in what the continent has to offer and it all starts with education. This partnership will ensure that the upcoming generation is equipped with the right skills and expertise to move the continent further."
The Blockchain Association of Africa is an organisation that brings together blockchain stakeholders from across the continent to drive collaboration, innovation, and education while Afriplains Digital is a next-generation technology services company based in Tanzania. The company uses technologies like the blockchain to solve business and socio-environmental issues.
Blockchain Worx is a FinTech-RegTech venture with its headquarters in Singapore. Blockchain Worx offers solutions such as anti-money laundering transaction monitoring systems and securities tokenisation platforms.
The Blockchain Innovation Centre
The Blockchain Innovation Centre will help both private and public institutions to understand and leverage the blockchain.
The innovation centre offers a wealth of knowledge, ready-to-use development tools, and a set of PoC/demo applications that help institutions to deploy their own blockchain innovation labs in a short period of time. These resources help institutions with understanding the technology and building and evolving applicable use-cases.
"We are super excited to team up with the Blockchain Association of Africa and Afriplains Digital to deploy our premier Blockchain Innovation Centre solution across communities and local chapters in Africa. We truly believe that Africa has potential to lead the way for the rest of the world and showcase how to effectively leverage and make use of technological advances for sustainable and inclusive growth," said Sumantra Naik, co-founder, and COO of Blockchain Worx.
The Potential of Blockchain Technology in Transforming Africa's Economies
According to an article by Briter Bridges, blockchain technology could be what Africa needs to catch up with developed countries. While this impact is yet to be seen, interest in the blockchain across the continent is depicted through events, communities, blockchain trials, and government support.
Merlin Van Lawick, Director of Afriplains Digital, observed: "As the interest in blockchain technology gains momentum across Africa, […] it becomes imperative that we build the necessary infrastructure and ecosystem [to] create awareness, provide effective tools to develop skills and talent locally, and create innovative use-cases that are truly designed to solve the problems that we as African businesses and society experience."
The Blockchain Innovation Centre could, therefore, be one of the steps that will help Africa to catch up with developed economies.
Closing the Blockchain Gender Gap in Africa: An Interview with Blockchain Ladies Africa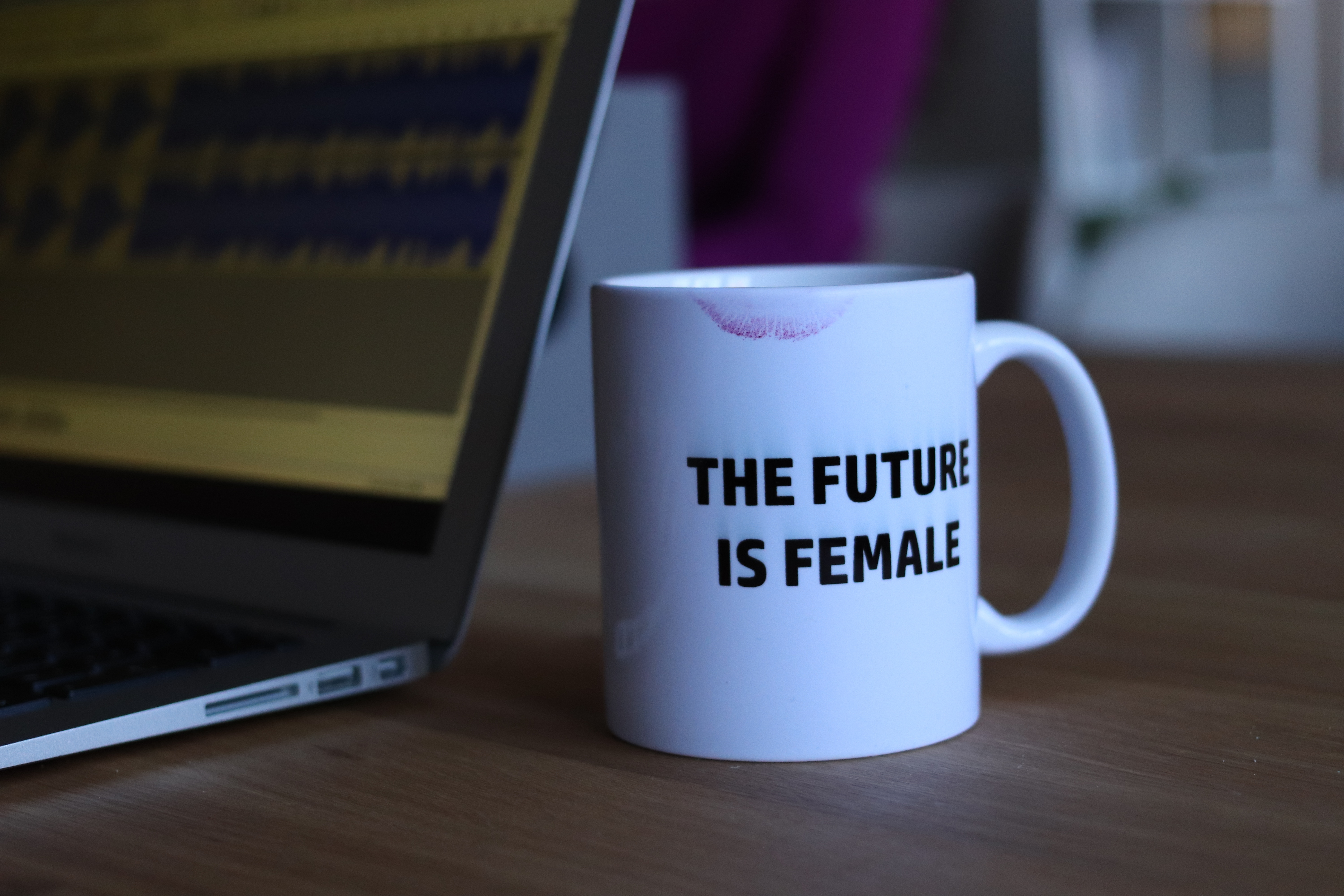 Building permissionless, decentralised networks are some of the founding principles of the blockchain revolution. These networks allow people (especially those disadvantaged by the current system) around the world to build products and create wealth without the approval of gatekeepers.
Women are a huge proportion of the world's population underserved by the current financial infrastructure, which would make their involvement in the blockchain industry the highest in the world. However, that is not the case.
Bitcoinafrica.io had an exciting chat with Doris Ojuederie, the founder of Blockchain African Ladies (BAL) and organiser of the biggest women's blockchain conference in Africa, about the current level of participation of women in blockchain in Africa.
The Blockchain Gender Gap
There are thousands of blockchain projects mostly run and used mainly by men. But considering that blockchain projects are built to be used by diverse demographics, it only makes sense that the industry has a variety of perspective.
"Women participation in blockchain is improving, but we aren't there at all. So many are yet to know that a technology like this exists," Doris Ojuederie was quick to say.
She went on to explain that the main issue is that the majority of women are "not in places of information where they will obtain information about the blockchain tech," and thinks participation is currently at just 35 percent.
Even this small number seems optimistic as data compiled by Coin.Dance suggests that women make up less than ten percent of engagement related to Bitcoin. Even in other areas of blockchain other than technology, like legal services, marketing, and sales, trading, or user support in crypto companies, there is still low participation from women.
Women Role Models And Awareness Could Bridge the Gender Gap
You cannot be what you do not see. Lack of women role models is regarded as one of the limitations to the representation of women in the blockchain industry.
"The very few women disruptors aren't very vocal with their activities. Being vocal will motivate other women to love to learn about this technology," Ojuederie said. Also, she gave mainstream media some knocks for doing too little in projecting the work of the few women building innovative projects in the industry.
Some women have been vocal about their work in the crypto industry though. Women like Doris Ojuederie, whose non-profit organisation (BAL) organises conferences, workshops, webinars, and online training for women and is currently offering a scholarship to women to become blockchain developers. Bitcoinafrica.io was at the BAL's Blocktech Women Conference in Lagos, which provided women with practical skills in crypto trading, computer programming, and other opportunities.
There is also Alakanani Itireleng, founder of Satoshicentre, who is one of the pioneers of bitcoin in Africa, and Ire Aderinokun, the co-founder of peer-to-peer exchange Buycoins, who recently tweeted an opportunity for women interested in crypto trading, among many other women who have helped accelerate adoption on the continent.
Encouraging More Women
Ojuederie believes that the blockchain community could help women participate by:
Giving the few women disrupting the space more media coverage
Supporting and sponsoring programmes and events that encourage women participating in the blockchain ecosystem
Organisations should include a good percentage of women in their teams, as advisors, developers, and executives
If you want to learn more about women in blockchain and the work of BAL, visit Blockchain African Ladies.
BanQu is Leveraging the Blockchain to Give Refugees a Digital Identity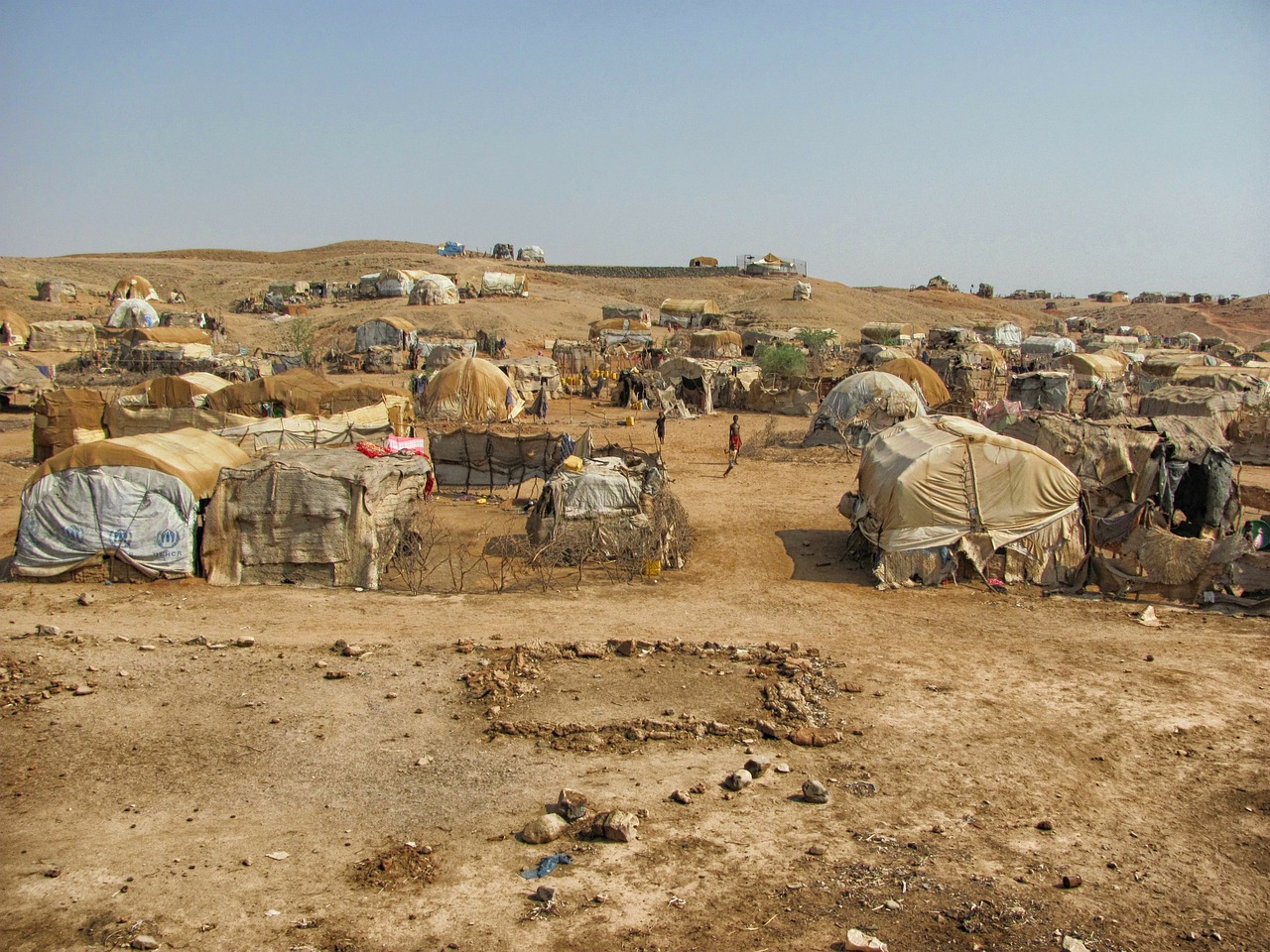 BanQu, a software company focused on eradicating global poverty, is leveraging blockchain technology to provide refugees with a digital identity so that they can continue to take part in society.
Linking Refugees to the Global Economy Using Blockchain Technology
Refugees and displaced persons can continue to live their lives independently thanks to the BanQu blockchain-based solution, which allows them to store their information on a distributed ledger. That means that with their information digitally stored and accessible from anywhere, they can look for jobs, apply for loans, and run their own businesses, thereby, contributing to the host country's economy.
Hamse Warfa got the idea for this solution after experiencing the refugee life in the Daadab Refugee Camp in Kenya. After escaping Somalia with his parents during the civil war at the age of twelve, Warfa knows how it feels like to have one's life turned upside down so suddenly, Fair Planet reported.  His parents, once thriving business people, were now dependent on charity.
"I want all refugees to be able to build transaction-based economic identities that allow them to thrive, including getting loans, and accessing credit for things like businesses and eventually homes. BanQu is for the world's poor, refugees, and stateless people so they can live their lives like the rest of us," Warfa stated in an interview.
How it Works
To use the BanQu blockchain solution, a user creates a digital profile via a mobile phone where they enter their information. A third party, who must also be verified, verifies this information, which is then stored on the blockchain. A user can access his or her information at any time.
Users can also store their financial transactions, health records, education records, and credit histories on the BanQu app, thereby, enabling them to participate in the global economy.
Furthermore, the BanQu blockchain solution also benefits organisations and governments that interact with refugees. For instance, the BanQu platform allows governments to track aid resources that have been disbursed to the target population.
More than 25,000 people across four continents are using the BanQu solution and the company is striving to reach more than 100 million underprivileged people by 2028.
Dr Riby Okoth, a lecturer at the School of Security, Diplomacy, and Peace Studies at Kenyatta University in Kenya, said: "Having the refugees, for example, use their digital footprint to access financial services or job opportunities as the rest of the population not only reduces the culture of dependency but also opens up the global economy to more participants who are growing it rather than depending on it."
According to the UNHCR, there are about 68.5 million people displaced from their homes and among them about 25.4 million refugees and approximately ten million stateless people.
With BanQu's blockchain solution, these people could have the chance to live normal lives where they can access education, healthcare, loans, and employment.