UMI Blockchain Ecosystem: Instant Transfers, Smart Contracts, and Profitable Staking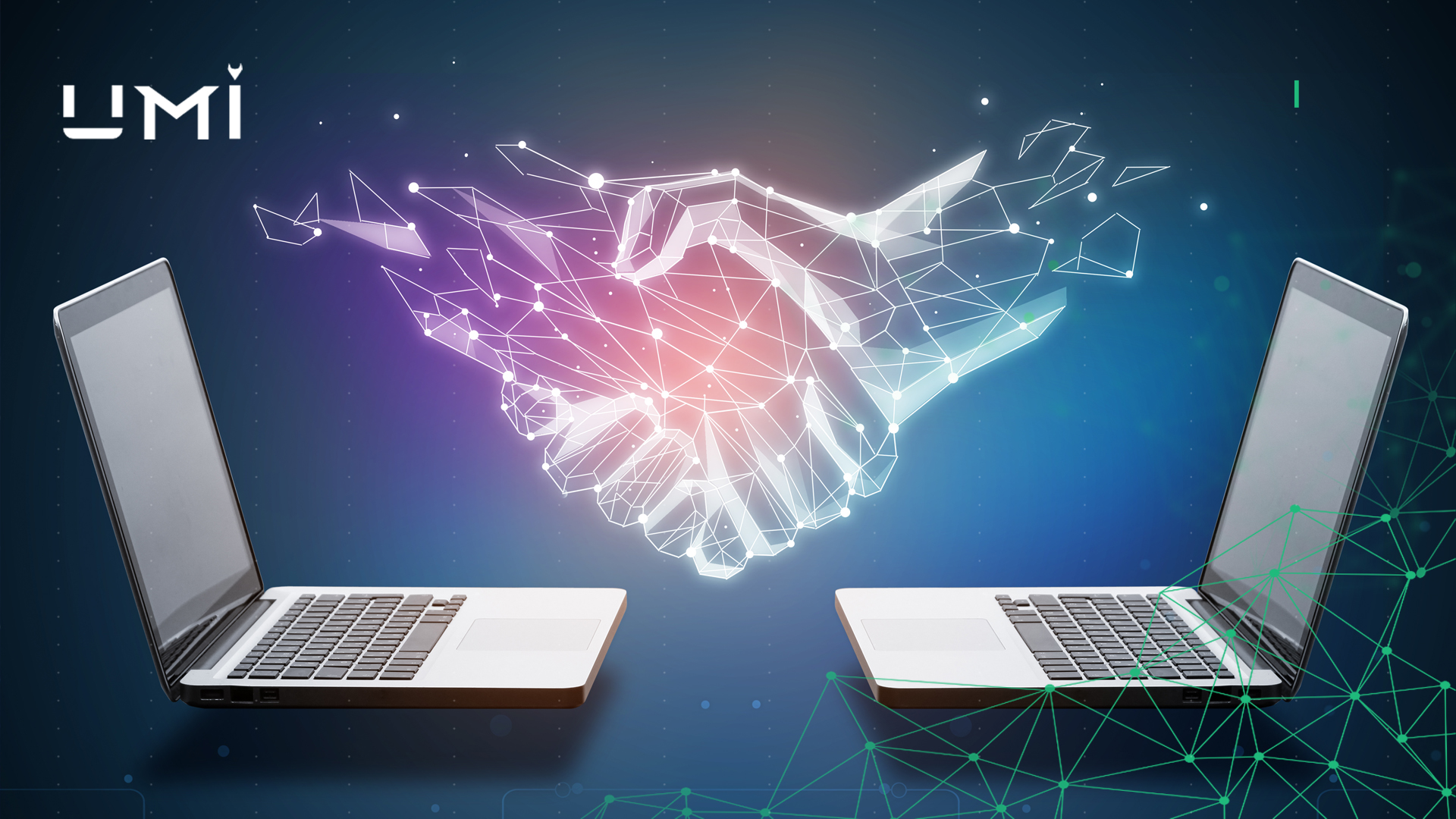 The number of issued cryptocurrencies and digital tokens has exceeded 7,000, and in this ocean of crypto projects, it is difficult for investors to recognize promising services at an early stage of development. However, at the same time, investments at this stage maximize the profits.
UMI is one of the young projects created at the crossroad of DeFi and digital assets trends, which draws attention not only by its unique functionality but also by its future plans.
UMI is a universal monetary instrument that allows users to make instant, secure, and free financial transfers, as well as earn crypto through profitable staking. In addition, UMI is a full-fledged blockchain platform capable of executing smart contracts of any complexity.
Let's take a closer look at UMI capabilities.
Transactions
The UMI network can execute approximately 4500 transactions per second. This significantly exceeds the capacity of most other blockchains, including fundamental ones like Bitcoin or Ethereum.
The UMI Mainnet was launched in the summer of 2020 and it's continuously improving. In the future, the UMI team will roll out an update that will increase enough high capacity to execute 10,000 transactions per second. This brings the UMI platform closer to the transactional conductance of major payment systems such as VISA and MasterCard. The UMI developers also have a long-term goal – to achieve the capacity of 1 million transactions per second. Although this sounds too ambitious, there is a chance to reach it in the long run, and here is why.
First, the UMI network operates on an improved version of the Proof-of-Authority consensus (PoA consensus characteristics will be discussed in detail later in the article). Secondly, such scaling can be achieved through the optimization of programming languages ​​and smart contracts, as well as with such tools as Kubernetes. Finally, upgrades of the UMI network can be carried out faster and with less effort with the planned changes in the internal architecture of the ecosystem.
Another planned function of the UMI ecosystem payment service also appears to be very promising: offline transactions. Other blockchain systems focus on transactions exclusively via the Internet, while in the UMI ecosystem, the procedure of sending transactions can be carried out without access to the World Wide Web using ordinary SMS or other communication methods. For example, the length of a UMI transaction is 150 bytes. That's 1200 bits of information. The standard length of an SMS is 1120 bits (140 bytes), which means that only 2 SMS are required to send a transfer through the UMI blockchain. This is convenient if the transfer needs to be sent urgently, and the Internet is temporarily not accessible. Technically, the UMI ecosystem is already capable of sending offline transactions without the Internet connection, but the service for initiating transfers has not been launched yet. The UMI team is currently developing it.
Although, the main feature of the UMI blockchain is not the network's capacity, but the absence of any fees. This has been achieved by the unique technology on which the ecosystem is built, as well as a different economic model in comparison to other popular cryptocurrencies.
Technology
The UMI blockchain is based on Proof-of-Authority technology, a concept created by Ethereum co-founder Gavin Wood.
The difference between PoA and the popular Proof-of-Work algorithms (which Bitcoin runs on) or Proof-of-Stake (Ethereum plans to switch to PoS) is that in the PoA network there is no place for contest between the miners and forgers for the right to generate a block and get a reward. The generation of blocks, and most importantly, their integration into the blockchain, is handled by trusted nodes – 'master nodes'. In the UMI network, master nodes are large authorized nodes that meet stringent speed requirements. This feature significantly increases the network's capacity.
However, the original concept of PoA also has its drawbacks. The original PoA model assumes that ordinary users cannot influence the operating mechanics of the system, and only trusted nodes have the right to confirm transactions and record them in the blockchain, and those usually belong to one organization or affiliated companies. These factors increase the risks of network centralization, which deprives the cryptocurrency of its main value – decentralization – and makes it little different from other already existing traditional payment systems. In order to avoid the risk of network centralization, the nodes in the UMI blockchain are divided into two types – 'master nodes', that integrate blocks into the blockchain, and 'validator nodes' that validate the blocks. Only certain types of nodes can become master nodes – they include nodes launched both by the UMI team and their numerous partners from different countries, while any user can launch a validator node. Validator nodes monitor the work of the master nodes, and if the suspicious actions are detected, the unscrupulous masters are automatically disconnected from the system.
Along with the distribution of power among master nodes and validator nodes, another mechanism that is designed to prevent centralization is planned to be implemented in the UMI system in the future – integration with Proof-of-Stake consensus. The UMI blockchain will continue to operate on the PoA algorithm, but if any problems with the master nodes arise, the system will automatically switch to the reserve PoS consensus. Even if all of the masternodes suddenly stop functioning, the performance of the UMI network and its ability to conduct transactions will not be affected. PoS nodes do not need computing equipment to work, a regular laptop is enough. Any UMI user who has installed a desktop wallet with a validator node will be able to launch a backup PoS node.
Moreover, staking works on a smart contract in the UMI system, which means that the staker does not need to keep the computer on all the time. Thanks to staking on a smart contract, you can generate new UMI coins: up to 40% per month in 24h mode.
With such a profitable economic model, UMI encourages users to actively join the system. This model is one of the features that allows UMI to avoid commissions for transfers – staking participants are interested in developing the ecosystem without additional incentives, such as commissions.
Smart Contracts
The UMI blockchain allows you to create many specialized multifunctional smart contracts, including those suitable for integration into e-commerce services or for launching decentralized autonomous organizations (DAOs). These include various decentralized finance (DeFi) services.
Areas of application for the UMI blockchain smart contracts:
Decentralized exchanges and applications;

DeFi protocols, including Yield Farming and lending;

Online stores;

Crowdfunding platforms;

Gambling sites;

Gaming platforms;

Cashback and bonus programs;

and many other services.
Thanks to its high capacity, the UMI network will ensure the smooth operation of large DeFi projects, decentralized exchanges (DEX) or decentralized applications (DApps), and users will not face unprecedented high transaction fees, as it happened before with the Ethereum network. Thus, the launch of UMI-based DeFi services will not have a negative impact on those who use the system exclusively for money transfers.
Staking in Detail
Currently, UMI coins can be mined in two staking structures (pools) – ROY Club and ISP Club. In order to start mining you need to create a personal wallet in the UMI blockchain and transfer a certain amount of UMI coins to your address.
After replenishing the wallet address, you can place your coins for staking in two pools. Unlike other staking systems, coins in the UMI system do not get frozen after joining a pool. They remain in the user's wallet and no one can access them except the owner. Staking rewards accrue 24/7. The user can withdraw and sell them at any time.
You can buy UMI coins via the SIGEN.pro trading platform, which includes an exchange, an automatic exchanger, and a p2p platform. According to the statistics, the daily trading volume of UMI ranges from $ 250,000 to $ 300,000, and the liquidity of the order book for buying coins has already exceeded $ 3.2 million, taking into account the p2p-platform. For the project that was launched only four months ago, the numbers look very promising. The interest in UMI on the market is indirectly evidenced by the rapidly growing number of active users: their number exceeded 47,000.
Mobile Apps
Thanks to high-quality and fast mobile apps, users can perform all key operations using a smartphone or tablet. The applications for Android or iOS can be downloaded from Google Play and App Store, respectively.
UMI mobile apps offer a wide list of functions. One can create and manage one or several UMI wallets, receive and send coins, connect to staking structures, view the history of transactions, and get in touch with technical support.
The applications provide the ability to authorize using Face ID, fingerprint, or PIN-code.
You can find all the latest information about the UMI project in the blog.
Disclaimer: This is a sponsored post. Readers should do their own due diligence before taking any actions related to any company, product, or service mentioned in this article. BitcoinAfrica.io is not responsible, directly or indirectly, for any loss or damage caused by or in connection with the use of or reliance on any content, product, or service mentioned in this post. 
Mark Carnegie's Crypto Fund Eyes Massive Returns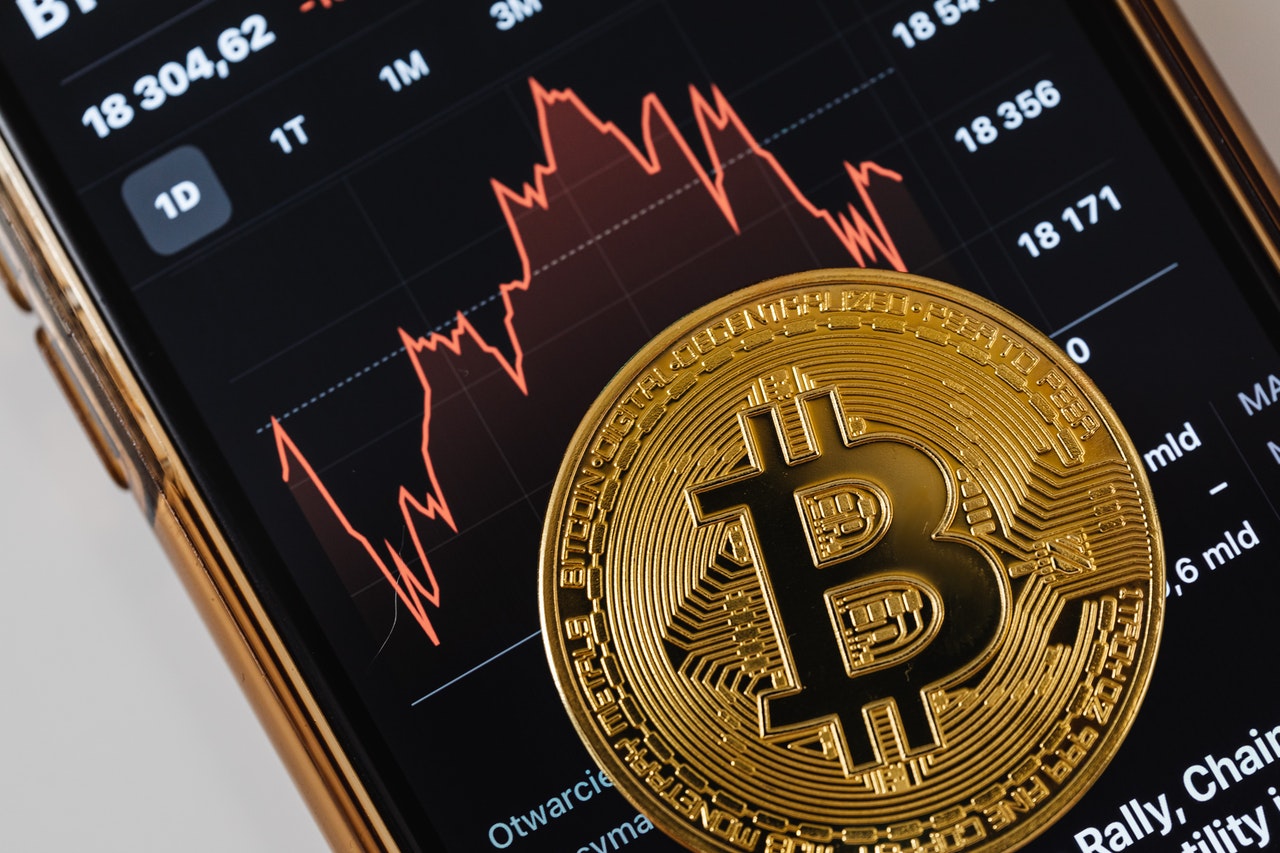 Mark Carnegie, the world-renowned Venture Capital Investor and entrepreneur hailing from Australia, plans to launch an unlisted cryptocurrency fund. Mr. Carnegie's MHC Fund will use a bold combination of complex DeFi (Decentralised Finance) and Crypto-Trading strategies to generate a 30 per cent annual return for investors.
From his holiday home in Madagascar, Mr. Carnegie, expressing his views with his characteristic wit and energy, repeated prior ideas that investors should allocate 1 to 2 per cent of their net worth to crypto as a hedge against inflation risks:
"The money printing is a risk and you've got to think what you're going to do to protect yourself against it. Now, with Australia the general solution is buy a house. The problem about that is you forgo a tonne of liquidity if that's your only solution," he said.  
Mr. Carnegie, who regrets not recognizing the potential of DeFi and crypto earlier in his career, has joined forces with Russian-born Sergei Sergienko – a star in crypto, blockchain, and fintech circles – to launch the MHC Digital Asset Fund, which is designed for sophisticated investors, with a minimum investment floor of 50,000$.
The MHC Fund will invest 45 to 75 percent of its assets in cryptocurrencies with a market cap of at least 1 billion USD (1.3 Billion AUD), such as Bitcoin and Ether. In addition, the fund will invest 30 to 60 percent of its assets into stablecoin denominated DeFi strategies.
Mr. Carnegie is energetically moving forward with a prototype fund involving a few private investors who, along with Mr. Sergienko, have put some money down to successfully launch and trade it.
"Sergei's got a whole lot of what I call proprietary alpha in that he knows a lot more people that are real in this community," Mr. Carnegie said. "He's proven and therefore access to his proprietary deal flow allows you, for not a huge amount of capital exposed, to get a disproportionate upside in some of those things. 
"So we think we can put together a portfolio. It's not going to get all the upside of the crypto market, but it's going to take some sting out of the downside." 
One characteristic DeFi strategy the fund will take advantage of is known as "Staking". Staking allows market participants to make assets available on a specific blockchain network in exchange for a yield.
"We also think we're going to be able to make intelligent asymmetric bets in the options market," said Mr. Carnegie. "We aren't a typical investor in this space in that we're prepared to trade away some of the upside [to target the 30 per cent return]."
Crypto-savvy Sergey Sergienko has made quite a name for himself in Russia as a millionaire crypto trader and audacious user of the Clubhouse application. During the last decade, he has spent a fair amount of time travelling between bitcoin mining sites in abandoned Siberian factories – taking advantage of abundant and cheap electricity – and his home in Paddington, Sydney.
"We use automatic market makers and the discrepancies in returns in stable coins to produce a greater return for the fund," Mr. Sergienko said. 
"Effectively, we're providing liquidity to automatic market makers on DeFi market protocols and receive commission from the trades executed on those protocols. We do it on different blockchains, thereby also taking advantage of different pricing for commission on different blockchains." 
The MHC fund is designed to capture the upside from the rise in Bitcoin. However, Mr. Carnegie believes the leading cryptocurrency is less sophisticated compared to the ethereum blockchain's world-changing potential to contribute to the vision of a more libertarian world enlightened by decentralised finance.
"It's hard, hard, hard to understand it [DeFi] and turn it into a language for people from the outside," he said. "The reason I'm doing this rather than HODL, which is buy bitcoin and hold on for dear life, is it's just for me a weak part of your investment thesis, the strongest is proper DeFi and proper smart contracts." 
Ethereum, dubbed the World Computer, is an open-source blockchain platform. Value is transferred across this platform thanks to a cryptocurrency called Ether.
Ether is also used to pay for transactions on the network. Ethereum powered smart contracts allow, among other things, the use of digital escrow accounts to ensure tradies receive payment when a job is completed.
"I thought ether was going to outperform bitcoin and everything else. So the bitcoin people have done better than me," Mr. Carnegie said. "But I thought it was better to try and put together a more complicated portfolio with Sergei because this thing is so dynamic. All the success in DeFi is going to pull bitcoin higher with it."
Disclaimer: This is a sponsored post. Readers should do their own due diligence before taking any actions related to any company, product, or service mentioned in this article. BitcoinAfrica.io is not responsible, directly or indirectly, for any loss or damage caused by or in connection with the use of or reliance on any content, product, or service mentioned in this post. 
Cryptofully Enables Bitcoin to Naira Money Transfers Using Peer-to-Peer Network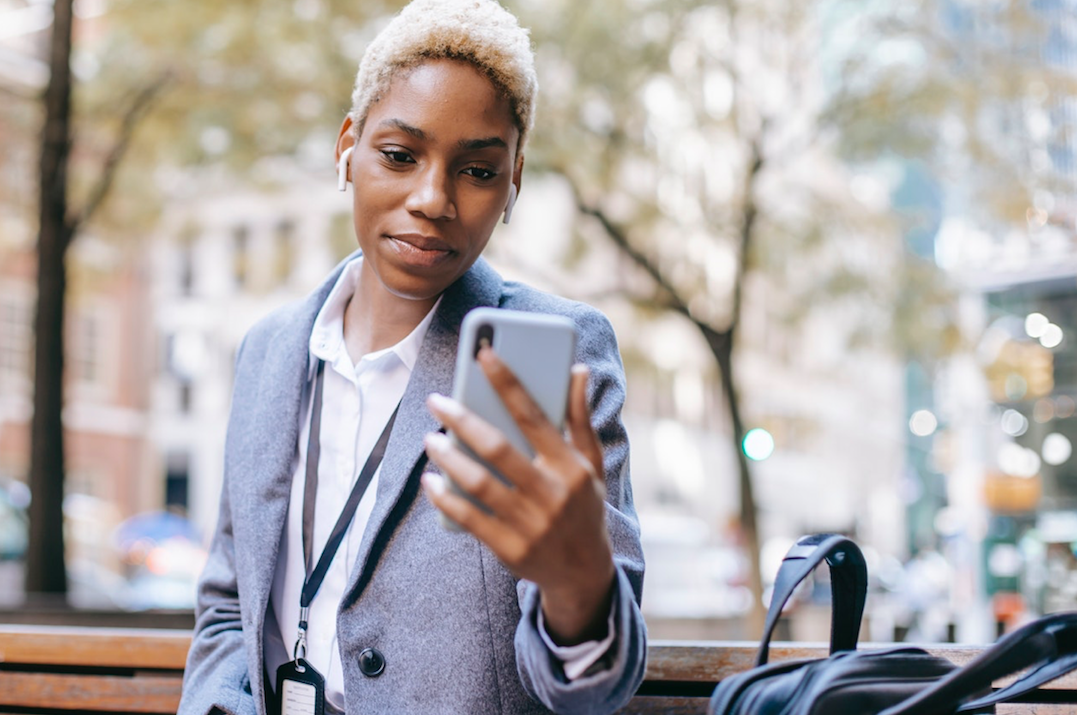 Cryptofully enables Diaspora Nigerians to send money back home using bitcoin (and five other payment methods), which settles in naira in the recipients' bank accounts.
Meet Cryptofully
Lagos-based Cryptofully allows Nigerians across the globe to send remittances to Nigeria using bitcoin (BTC), Dash (DASH), Visa, Mastercard, Google Pay, and Apple Pay.
Through the use of a local peer-to-peer network, Cryptofully is then able to convert the money transfers into naira (NGN) and settle them directly in the recipients' bank accounts.
What's more, Nigerians can use the Cryptofully app to seamlessly cash out bitcoin to naira. In light of the recent crypto banking ban in Nigeria, Cryptofully is providing a much-needed service for Nigerian bitcoin users.
Additionally, the mobile app (available for Android and iOS) allows Nigerians to buy airtime and mobile minutes, and to pay for bills.
Bitcoin to Naira Money Transfers: Here's How it Works
Sending remittances to Nigeria is incredibly simple using Cryptofully.
Diaspora Nigerians looking to send money can choose between six payment methods (Bitcoin, Dash, Debit Card, Credit Card, Google Pay, and Apple Pay) to make their payments, while all remittances settle in naira on the recipients' bank accounts.
Here's how a bitcoin to naira money transfer works:
To make a bitcoin to naira transfer, you log onto

www.cryptofully.com

.

Next, type in the amount of BTC you want to send. At this point, you will see the NGN amount the recipient will receive.

Click "Send Now" and link Cryptofully to your Nigerian bank account to complete KYC.

Once KYC is complete, verify the transaction details, and complete the payment by making a bitcoin transaction.

Your recipient will receive the money within minutes.
That's it!
That's how simple it can be to send bitcoin to naira money transfers using Cryptofully.
Skynet Lays the Foundation for Content Monetization in Crypto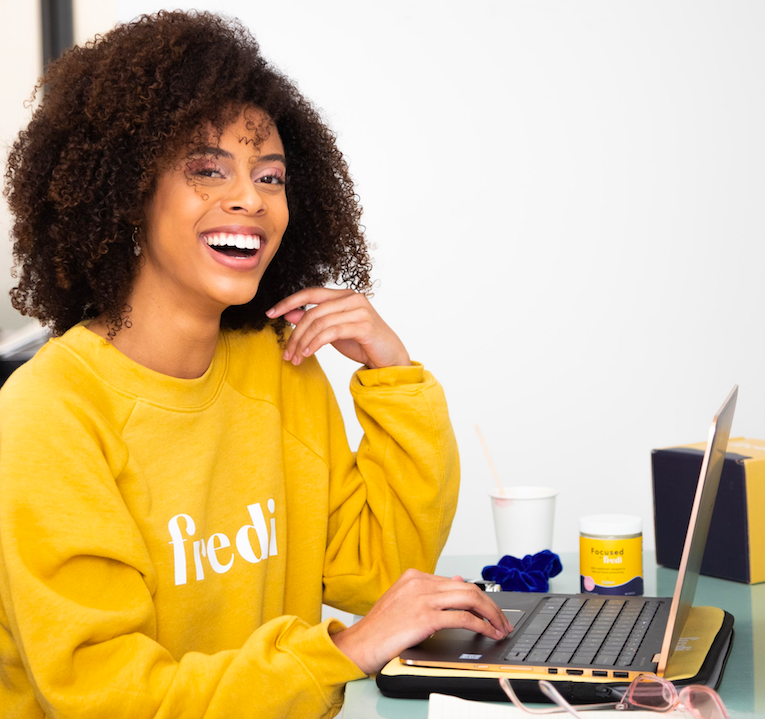 Boston-based startup Skynet Labs has laid the foundation for new content monetisation models that will enable creators to monetise their work by taking complete ownership of their content and without needing to rely on third-party platforms for distribution.
Giveaway: In celebration of the launch, the first 100 users to sign up on siasky.net receive a free Skynet Plus account for a year (1 TB storage with accelerated speeds). Use code BITCOINAFRICA100 at the checkout!
Meet Skynet
Skynet Labs, formerly known as Nebulous, is the team behind Skynet, a content hosting and application development platform. It aims to become the storage solution of the decentralised internet of the future.
Built on top of the decentralised storage network, Sia, Skynet launched in February 2020 and already boasts 100+ applications that are using the alternative storage solution, including leading decentralised exchange Uniswap.
But Skynet Labs does not only provide a storage solution. It's working towards building a free, decentralised internet that gives power back to the users and away from centralised authorities.
Laying the Foundation for New Content Monetisation Models
On today's Internet, content creators are typically bound to the monetisation avenues provided by third-party platforms, such as YouTube and Instagram. That poses a number of risks, including getting your account shut down or the platform disappearing.
For content creators, it's imperative to be able to monetise their work regardless of platform. Skynet is laying the foundation to make that possible.
Skynet Labs recently announced that it has introduced new paid accounts to set the stage for recursive content monetisation.
Skynet will enable content creators to set the price per view or download of their content so that they can earn directly from their blogs, photos, and videos in real-time.
Skynet has committed the building a free, decentralised Internet, which is why the company has decided to provide a free account tier supporting up to 100 GB of data. That way financial barriers will not prevent content creators and developers from using Skynet.
In terms of paid tiers, users can opt for one of three: $5/month with 1 TB, $20/month with 4 TB, or $80/month with 20 TB of data.
Premium accounts do not only provide improved performance and more storage space but are also actively playing a role in building a new, global creator economy.
"We believe that developers and content creators alike should be able to earn income off of their hard work so long as they have users that appreciate what they do," explains David Vorick, Skynet Labs CEO and Lead Developer.
To start storing your content on Skynet, click here.
Disclaimer: This is a sponsored post. Readers should do their own due diligence before taking any actions related to any company, product, or service mentioned in this article. BitcoinAfrica.io is not responsible, directly or indirectly, for any loss or damage caused by or in connection with the use of or reliance on any content, product, or service mentioned in this post.