UMI Blockchain Ecosystem: Instant Transfers, Smart Contracts, and Profitable Staking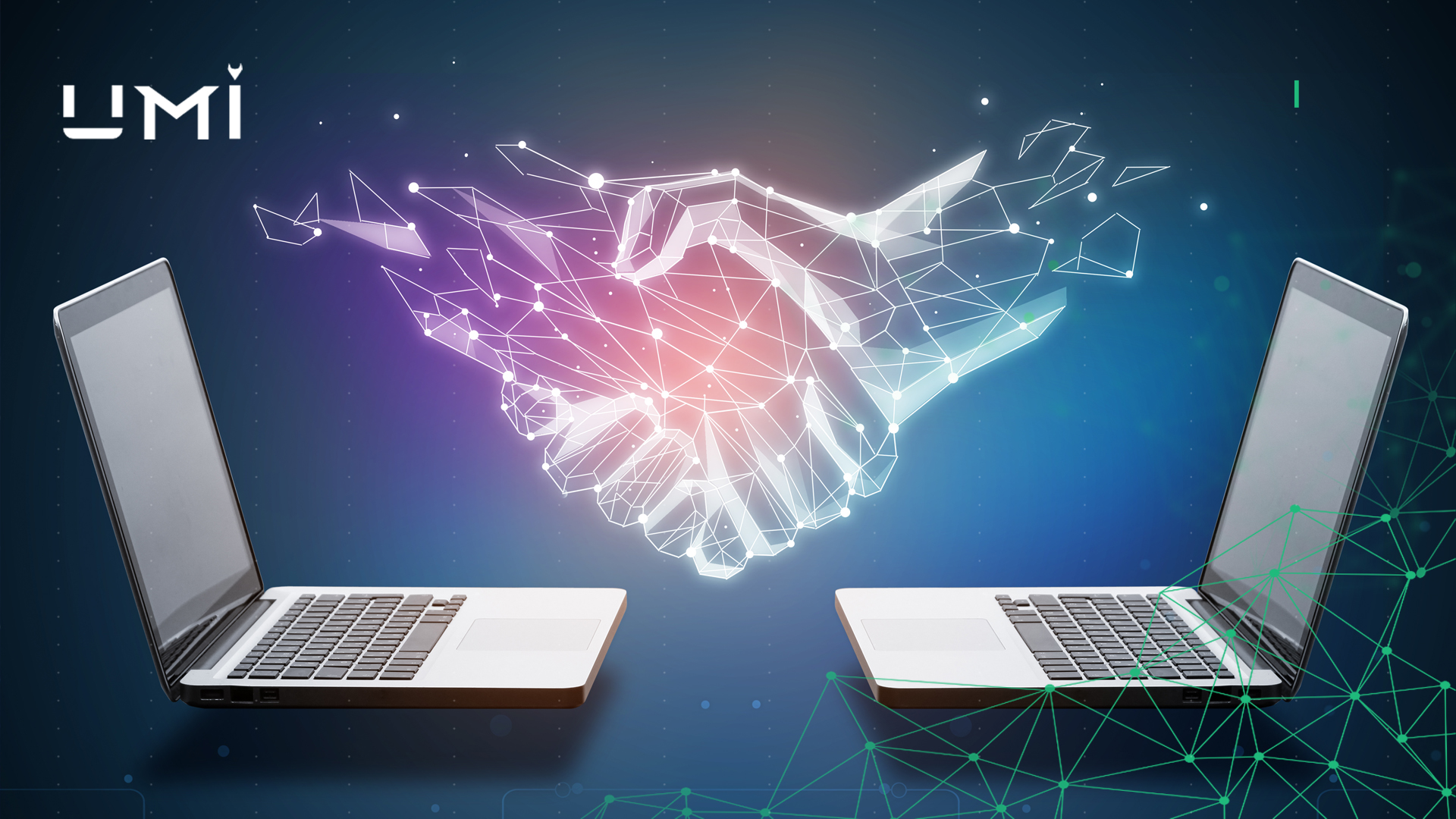 The number of issued cryptocurrencies and digital tokens has exceeded 7,000, and in this ocean of crypto projects, it is difficult for investors to recognize promising services at an early stage of development. However, at the same time, investments at this stage maximize the profits.
UMI is one of the young projects created at the crossroad of DeFi and digital assets trends, which draws attention not only by its unique functionality but also by its future plans.
UMI is a universal monetary instrument that allows users to make instant, secure, and free financial transfers, as well as earn crypto through profitable staking. In addition, UMI is a full-fledged blockchain platform capable of executing smart contracts of any complexity.
Let's take a closer look at UMI capabilities.
Transactions
The UMI network can execute approximately 4500 transactions per second. This significantly exceeds the capacity of most other blockchains, including fundamental ones like Bitcoin or Ethereum.
The UMI Mainnet was launched in the summer of 2020 and it's continuously improving. In the future, the UMI team will roll out an update that will increase enough high capacity to execute 10,000 transactions per second. This brings the UMI platform closer to the transactional conductance of major payment systems such as VISA and MasterCard. The UMI developers also have a long-term goal – to achieve the capacity of 1 million transactions per second. Although this sounds too ambitious, there is a chance to reach it in the long run, and here is why.
First, the UMI network operates on an improved version of the Proof-of-Authority consensus (PoA consensus characteristics will be discussed in detail later in the article). Secondly, such scaling can be achieved through the optimization of programming languages ​​and smart contracts, as well as with such tools as Kubernetes. Finally, upgrades of the UMI network can be carried out faster and with less effort with the planned changes in the internal architecture of the ecosystem.
Another planned function of the UMI ecosystem payment service also appears to be very promising: offline transactions. Other blockchain systems focus on transactions exclusively via the Internet, while in the UMI ecosystem, the procedure of sending transactions can be carried out without access to the World Wide Web using ordinary SMS or other communication methods. For example, the length of a UMI transaction is 150 bytes. That's 1200 bits of information. The standard length of an SMS is 1120 bits (140 bytes), which means that only 2 SMS are required to send a transfer through the UMI blockchain. This is convenient if the transfer needs to be sent urgently, and the Internet is temporarily not accessible. Technically, the UMI ecosystem is already capable of sending offline transactions without the Internet connection, but the service for initiating transfers has not been launched yet. The UMI team is currently developing it.
Although, the main feature of the UMI blockchain is not the network's capacity, but the absence of any fees. This has been achieved by the unique technology on which the ecosystem is built, as well as a different economic model in comparison to other popular cryptocurrencies.
Technology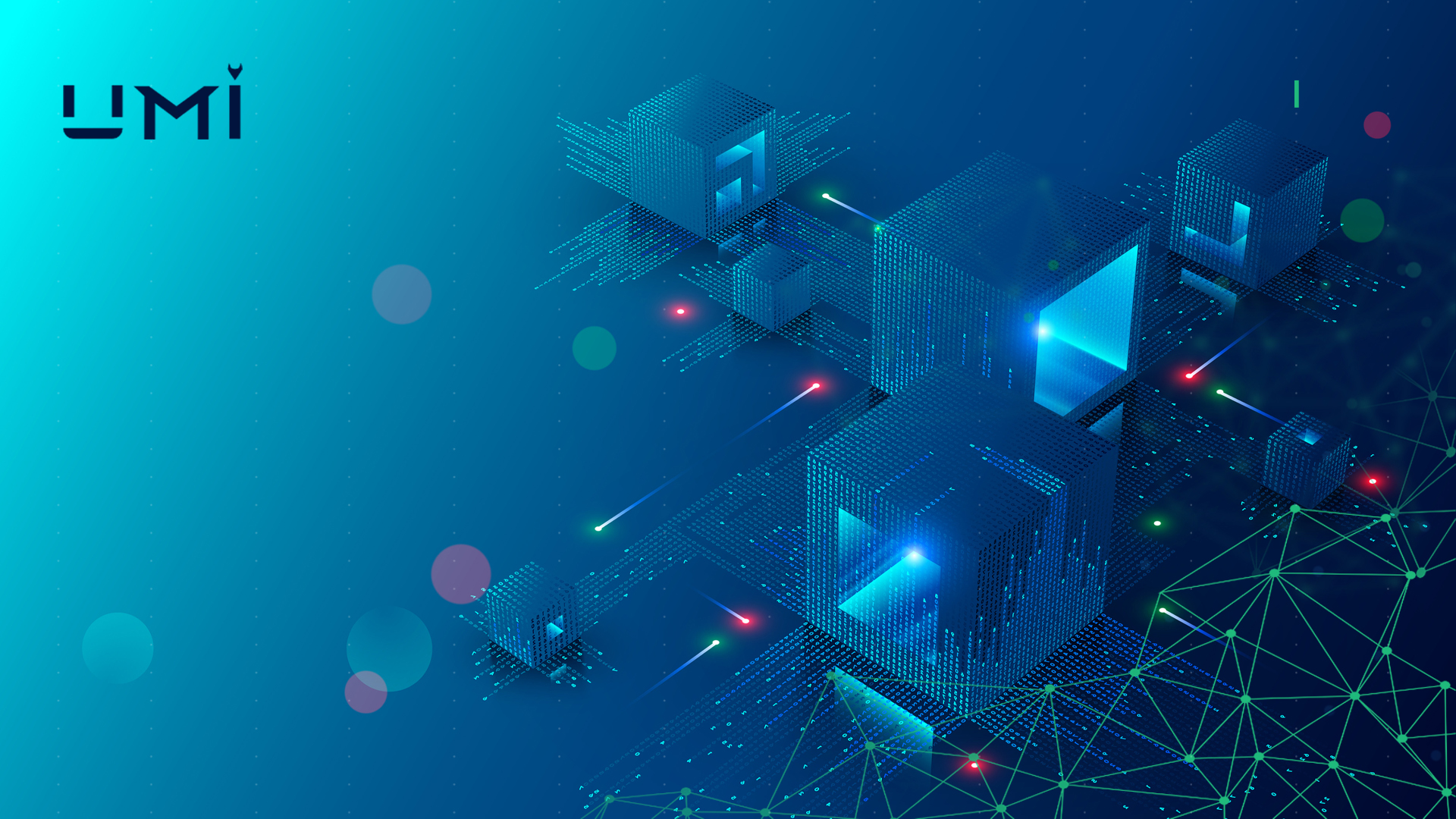 The UMI blockchain is based on Proof-of-Authority technology, a concept created by Ethereum co-founder Gavin Wood.
The difference between PoA and the popular Proof-of-Work algorithms (which Bitcoin runs on) or Proof-of-Stake (Ethereum plans to switch to PoS) is that in the PoA network there is no place for contest between the miners and forgers for the right to generate a block and get a reward. The generation of blocks, and most importantly, their integration into the blockchain, is handled by trusted nodes – 'master nodes'. In the UMI network, master nodes are large authorized nodes that meet stringent speed requirements. This feature significantly increases the network's capacity.
However, the original concept of PoA also has its drawbacks. The original PoA model assumes that ordinary users cannot influence the operating mechanics of the system, and only trusted nodes have the right to confirm transactions and record them in the blockchain, and those usually belong to one organization or affiliated companies. These factors increase the risks of network centralization, which deprives the cryptocurrency of its main value – decentralization – and makes it little different from other already existing traditional payment systems. In order to avoid the risk of network centralization, the nodes in the UMI blockchain are divided into two types – 'master nodes', that integrate blocks into the blockchain, and 'validator nodes' that validate the blocks. Only certain types of nodes can become master nodes – they include nodes launched both by the UMI team and their numerous partners from different countries, while any user can launch a validator node. Validator nodes monitor the work of the master nodes, and if the suspicious actions are detected, the unscrupulous masters are automatically disconnected from the system.
Along with the distribution of power among master nodes and validator nodes, another mechanism that is designed to prevent centralization is planned to be implemented in the UMI system in the future – integration with Proof-of-Stake consensus. The UMI blockchain will continue to operate on the PoA algorithm, but if any problems with the master nodes arise, the system will automatically switch to the reserve PoS consensus. Even if all of the masternodes suddenly stop functioning, the performance of the UMI network and its ability to conduct transactions will not be affected. PoS nodes do not need computing equipment to work, a regular laptop is enough. Any UMI user who has installed a desktop wallet with a validator node will be able to launch a backup PoS node.
Moreover, staking works on a smart contract in the UMI system, which means that the staker does not need to keep the computer on all the time. Thanks to staking on a smart contract, you can generate new UMI coins: up to 40% per month in 24h mode.
With such a profitable economic model, UMI encourages users to actively join the system. This model is one of the features that allows UMI to avoid commissions for transfers – staking participants are interested in developing the ecosystem without additional incentives, such as commissions.
Smart Contracts
The UMI blockchain allows you to create many specialized multifunctional smart contracts, including those suitable for integration into e-commerce services or for launching decentralized autonomous organizations (DAOs). These include various decentralized finance (DeFi) services.
Areas of application for the UMI blockchain smart contracts:
Decentralized exchanges and applications;

DeFi protocols, including Yield Farming and lending;

Online stores;

Crowdfunding platforms;

Gambling sites;

Gaming platforms;

Cashback and bonus programs;

and many other services.
Thanks to its high capacity, the UMI network will ensure the smooth operation of large DeFi projects, decentralized exchanges (DEX) or decentralized applications (DApps), and users will not face unprecedented high transaction fees, as it happened before with the Ethereum network. Thus, the launch of UMI-based DeFi services will not have a negative impact on those who use the system exclusively for money transfers.
Staking in Detail
Currently, UMI coins can be mined in two staking structures (pools) – ROY Club and ISP Club. In order to start mining you need to create a personal wallet in the UMI blockchain and transfer a certain amount of UMI coins to your address.
After replenishing the wallet address, you can place your coins for staking in two pools. Unlike other staking systems, coins in the UMI system do not get frozen after joining a pool. They remain in the user's wallet and no one can access them except the owner. Staking rewards accrue 24/7. The user can withdraw and sell them at any time.
You can buy UMI coins via the SIGEN.pro trading platform, which includes an exchange, an automatic exchanger, and a p2p platform. According to the statistics, the daily trading volume of UMI ranges from $ 250,000 to $ 300,000, and the liquidity of the order book for buying coins has already exceeded $ 3.2 million, taking into account the p2p-platform. For the project that was launched only four months ago, the numbers look very promising. The interest in UMI on the market is indirectly evidenced by the rapidly growing number of active users: their number exceeded 47,000.
Mobile Apps
Thanks to high-quality and fast mobile apps, users can perform all key operations using a smartphone or tablet. The applications for Android or iOS can be downloaded from Google Play and App Store, respectively.
UMI mobile apps offer a wide list of functions. One can create and manage one or several UMI wallets, receive and send coins, connect to staking structures, view the history of transactions, and get in touch with technical support.
The applications provide the ability to authorize using Face ID, fingerprint, or PIN-code.
You can find all the latest information about the UMI project in the blog.
Disclaimer: This is a sponsored post. Readers should do their own due diligence before taking any actions related to any company, product, or service mentioned in this article. BitcoinAfrica.io is not responsible, directly or indirectly, for any loss or damage caused by or in connection with the use of or reliance on any content, product, or service mentioned in this post. 

Blockchain Technology: The Driver for Social Change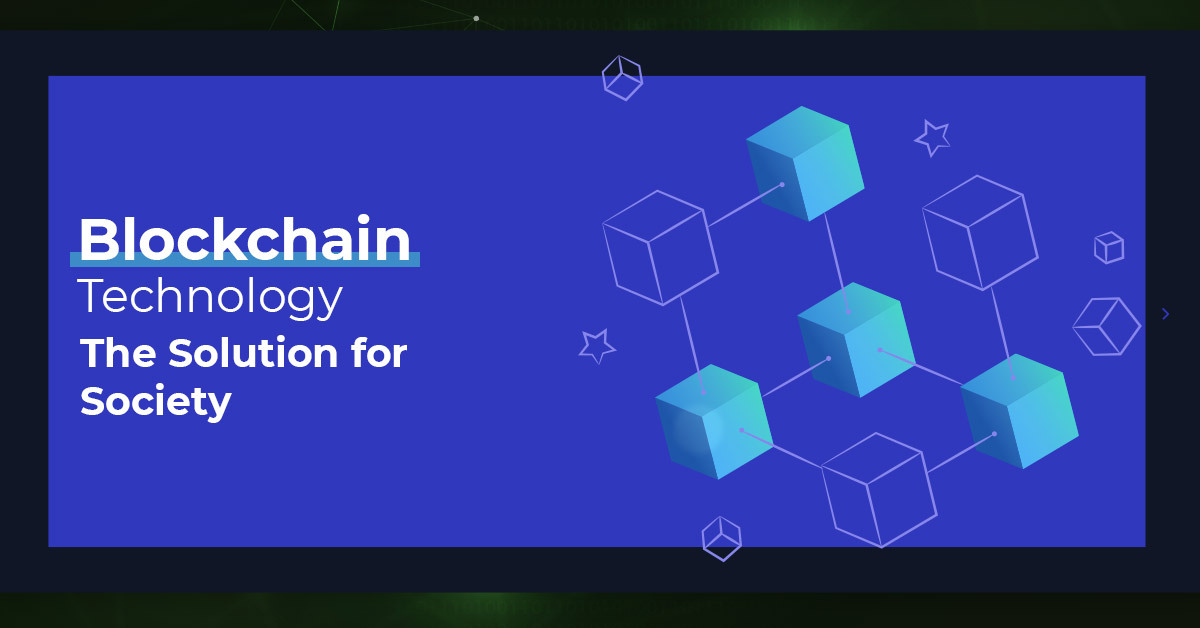 Technologies are created to solve problems. Sometimes they make our work easier and efficient. Sometimes they bring in new ways to do them. The Internet and open-source revolution has already made our world better in many ways, while also bringing new problems of their own. Blockchain technology is the new forefront where similar things can happen. There are many applications of blockchain technology that aim at revolutionizing various industries and commerce. But can it really change our societies too?
In the words of Dev Sharma, CEO and founder of Blockwiz, "Blockchains have the potential to drive some much-needed social changes in our current structures. It can bring social justice through securing records like car ownerships and reduce malpractices by its transparency when applied to supply chains and government spending. The potential is vast and often threatening to authoritarian systems where power is used in the wrong way."
The world has already started revolting against the misuse of authority and power by public and private institutions. This has brought us laws and policies that protect our privacy and security on the internet. Similar movements have come and faded in the past because efficient systems that can replace the current ones had been missing for the most part. However, with blockchain technology at our side, many such movements can find solid footing now.
Most resolvable social problems arise due to current systems being susceptible to tampering and lacking transparency. Being centralized and hierarchical, these systems have multiple points of failure. This leads to corruption, unreliability, and excessive resource costs. All this can be solved by implementing blockchains in these systems. They can also be used to automate traffic management, property management, tax, fine collections, etc; activities that are vulnerable to misuse and corruption.
"History suggests that centralized systems of governance had failed for the same reason. The unequal distribution of power and misuse had brought down empires. Democracy and federal governance being the closest to decentralization we could get, it is still very vulnerable to socio-political injustice. And needless to say, very inefficient as well. The last two decades have seen a tremendous rise in technology but their direct use to solve socio-political problems has been limited. However, blockchain technology can be a direct solution to many of them."  added Mr. Sharma of the Canada-based crypto marketing agency.
The concept of smart cities has already taken these applications into account. While the use may be limited to public systems and operations, it can be easily extended to governmental and legal systems. Our current technologies are capable of managing and resolving many small needs of our societies without human intervention or oversight. The only roadblock to a technology-driven social change is the implementation and their use. Especially now, when we have the solutions and yet the problems remain!

Blockchain and IoT – Is There a Future Here?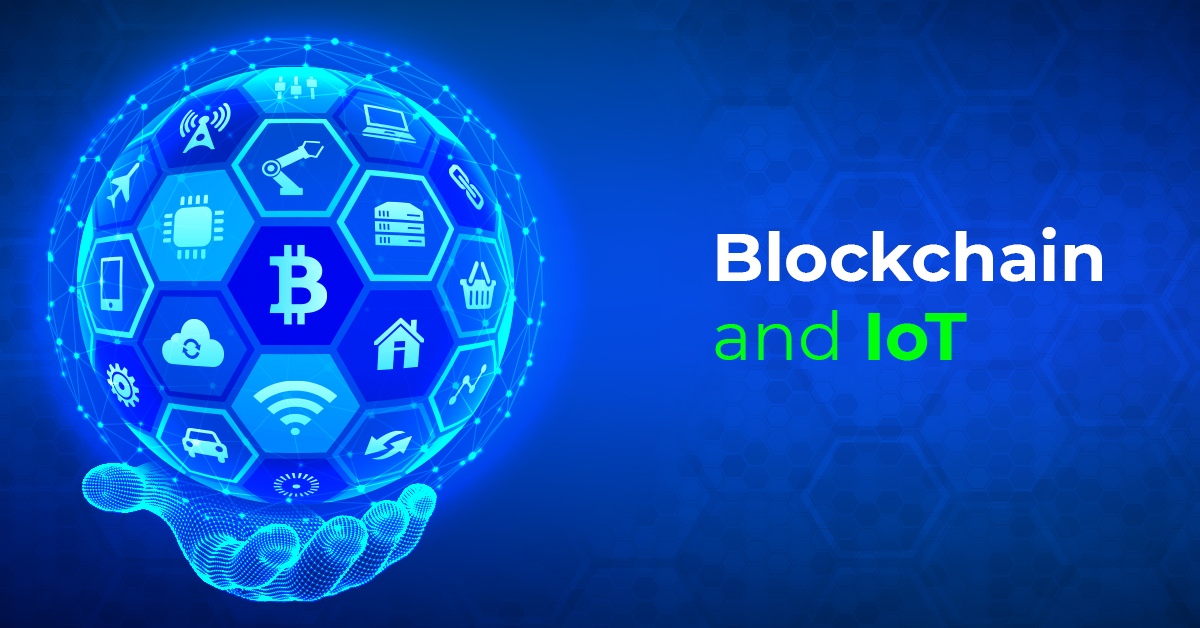 Blockchain technology has disrupted the world of today, especially as the pandemic hit us. The restrictions and lack of engagement during the Covid-19 waves have diverted the attention of people all over the world to cryptocurrencies. While all that is going on, The technology kept evolving to provide many more use cases for Blockchains we see today. Some of these use cases can be utilized for many socio-economic applications too.
History has it that new technologies are often integrated with other technologies to give powerful applications for the users. One such combination that has been in talks is the integration of blockchain and IoT (Internet of things). Both the technologies are young and disruptive. The market for blockchain technology-based IoT systems has a huge potential in the global market.
"IoT has been one of the most exciting markets of the current generation. It had its issues with security and susceptibility to hacking. Blockchain technology can overcome these issues easily because of its tamper-proof and secure nature. While providers such as Amazon for Alexa devices and others have overcome this to a certain extent, they can still use the decentralized nature of blockchains to further the cause. Similar to what Android did for the smartphone market, blockchain can revolutionize IoT." said Dev Sharma, CEO and Founder of Blockwiz, a global crypto marketing agency.
IOTA and its Tangle network aim to fulfill this gap in the market. Internet of Things (IoT) differs from most blockchains in crucial ways which makes them unusable for it. IoT can work on a system that supports multiple chains and nodes to connect multiple devices to the system. Conventional blockchains are based on a single-chain connecting and recording all activities to it. Also, as the number of activities (transactions) and the number of branches increase, the speed of transactions decreases and the cost per transaction increases. IoT requires a system that can do the opposite of this.
"The Tangle network is built on the principles of IoT and blockchain technology. As the branches increase, their speed increases while the cost remains negligible. Such a system can greatly increase the applicability and security of IoT activities. Also, being a publically available system, it can be used by developers for a wide range of applications at a very low cost. Being decentralized, it can be used by everyone throughout the globe. This is the heart and core of blockchain technology." added Mr. Sharma of the Canada-based agency.
One of the most important advantages of using Blockchain technology for IoT is the secure accounting of all activities. This can be used to investigate any IoT system for tempering and misuse. This may not be possible with devices like Google Home, Alexa, and other systems since their data storage is centralized and inaccessible to users without legal intervention.
While many of us consider IoT devices being used in homes to control connected machines throughout our homes, the application of this tech is much more vast. Self-driving cars, traffic control, global supply chains, self-servicing machines, etc can all use IoT-like systems to enhance and automate our processes. However, the most important impact of the system is on the environment. Using lesser resources is the reason why such a system can have negligible transaction fees/costs which also points to savings on the environmental front.
The power of IoT with blockchain technology has the potential to automate large and complicated systems with low resource costs. We have all heard of the concept of smart cities, IoT is among the major technology that is used to define it. These concepts can easily become reality through a public blockchain system for IoT. Our world is changing continuously through technologies and the hope is that we can change it for the better, for us, and for the environment we live in.

12 Days of Crypto: Playbetr Announces a Crypto Africa Giveaway – Here's How to Take Part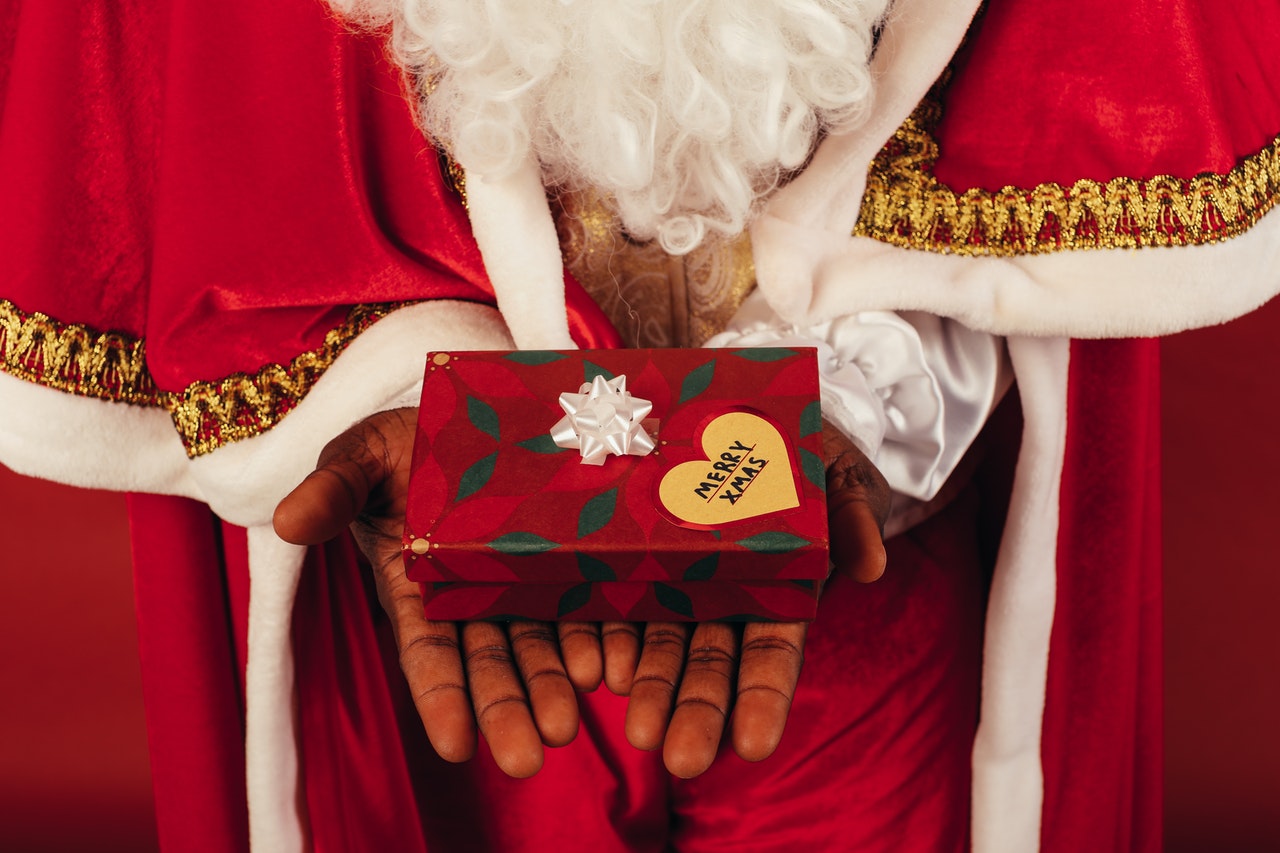 Crypto betting platform Playbetr has announced the official launch of its Playbetr Africa Giveaway. The giveaway, according to Playbetr is designed for a specific category of users Premised on a long-standing tradition of "12 days of Christmas". 
Ho-ho-ho, Santa Claus and Playbetr are already on their way to their best users with gifts! Playbetr, with the help of Santa Claus, is announcing a big contest for its African community! Each of them is designed for a specific category of users.
In this article, we will tell you about the "12 Days of Crypto" Giveaway.
Premised on a long-standing tradition "12 days of Christmas". Santa Claus in partnership with Playbetr will be rewarding its growing family in Africa. 
How to Participate & Eligibility
You stand a chance of winning by taking part in any of the following activities.
Set up a

Playbetr

account.

Place a bet on our platform.

Show your support on our Facebook and Twitter pages.

Share your affiliate links with your friends.

Tag them under our posts on Social Media.

A random like, retweet, placed a bet, or comment under our post – all of these take part in this draw and help you win a prize. So, don't waste your time and go get your reward.
The competition has a reward system. Each winner gets $10 in crypto in your Playbetr wallet. 
There will be 103 winners in total. The giveaway ends on January 2, 2022. Follow the hashtag across all socials for more details #PlaybetrAfrica.
Don't waste your time and go get your reward. Good luck, have a great holiday, and bet on Playbetr!

Disclaimer: This is a sponsored post. Readers should do their own due diligence before taking any actions related to any company, product, or service mentioned in this article. BitcoinAfrica.io is not responsible, directly or indirectly, for any loss or damage caused by or in connection with the use of or reliance on any content, product, or service mentioned in this post.