How to Deal with Bitcoin FOMO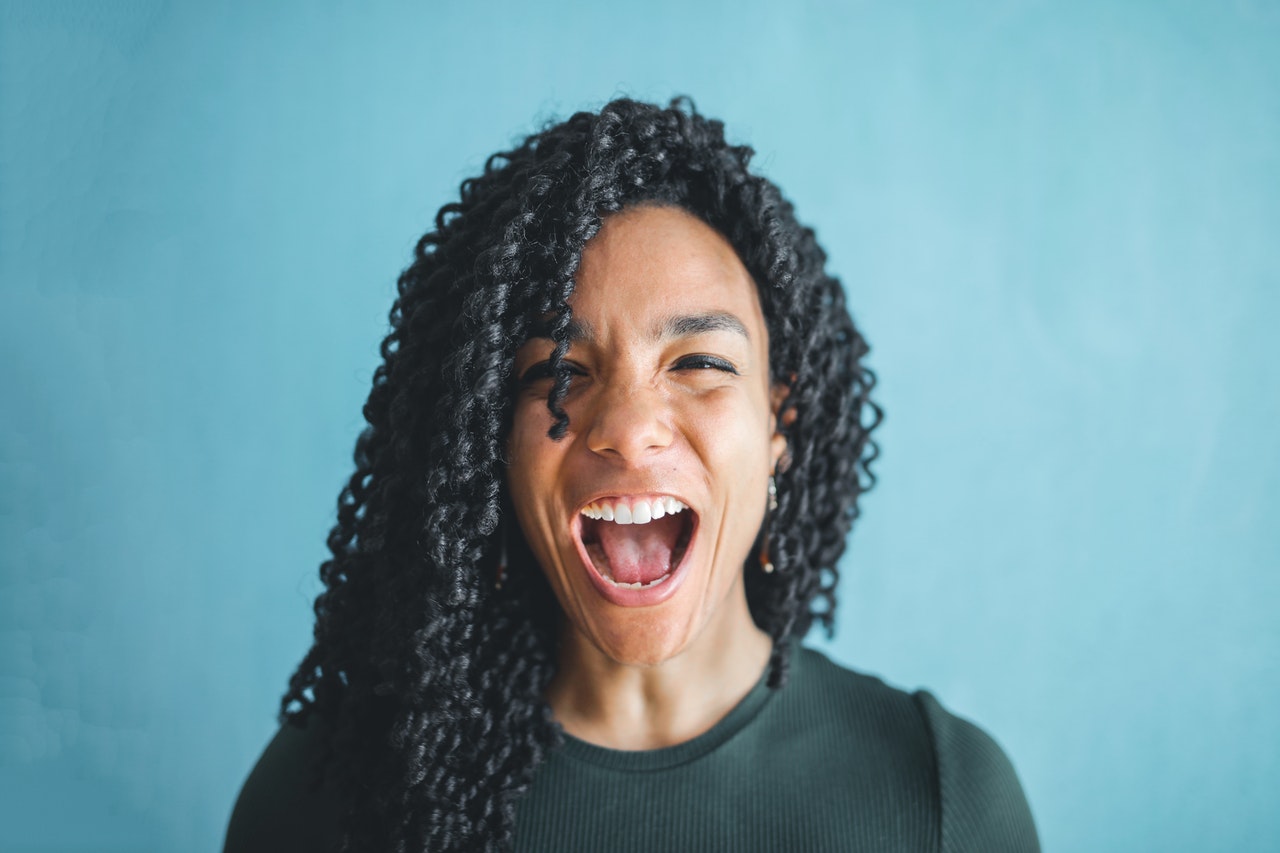 The cryptocurrency market is alive and constantly improving. There are new development every day, people are always looking for a way to make money from Bitcoin and other cryptocurrencies. People want to utilize the Bitcoin price to their own advantage.
So when dealing with bitcoin and cryptocurrency, you have to take personal responsibility for making decisions without regretting your actions and decisions.
However, when making decisions about when to buy and when to sell bitcoin, there is usually a fear that clouds an individual's decision-making capacity, and it is called FOMO.
What is FOMO, how does it affect you, and how do you deal with it? We will answer these questions shortly.
Before we continue, check out some cryptocurrency trading strategies to reduce the risks of losing.
What Is FOMO?
FOMO is an acronym for fear of missing out. It is a kind of fear that has driven people to make grave mistakes, lose all their monies, fallen for scams, and made people miserable.
FOMO is a term mostly used in bitcoin and cryptocurrency. It is that feeling you have when you feel everyone around you is enjoying something you aren't or something you have missed.
The anxiety then clouds your decision and pushes you to make certain irrational decisions that may be detrimental.
A practical example of FOMO in Bitcoin is when everyone around you buys bitcoin when the bitcoin price is around $5,000, and then it starts rising and gets to about $10,000. You then feel you don't want to miss out on the opportunity, instead of studying the trend and analyzing the market, you then put your money to buy it at the moment, which can be a very bad decision.
So, FOMO is that intuition that tells you to buy the coin regardless and without a plan. Now that you now have an idea of what FOMO is, how does it affect you?
How Does FOMO Affect You?
FOMO can affect you in different ways, but these five ways are the major ways in which FOMO affects you negatively.
FOMO affects your decision-making skills

Your mental health can also be affected. It can cause anxiety and depression

It can make you lose all your hard-earned money

It can make you miss out on opportunities

You can fall for scams through FOMO.
How Do You Know You Have FOMO?
People that are affected by FOMO always follow the crowd. They don't have the luxury of having a well-scrutinized thought. They just go with the flow.
You can know you have FOMO when one of these questions keep lingering on your mind:
What if bitcoin grows to pass this?

Why shouldn't I be able to guess

BTC price

right?

What makes people that are making a fortune from it better than me?

Why shouldn't I try?

Are you telling me all the people buying it are wrong?
How Do You Deal with Bitcoin FOMO?
1. You need to accept that some losses are inevitable
Investing in bitcoin is not all up north; sometimes, you make profits, and sometimes you lose money. You don't always have to allow the loss to get to you. Some losses are inevitable and are far beyond your power. The earlier you come to terms with this, the more at peace you are with yourself.
So it okay to miss out on opportunities. You can always find a better opportunity. In fact, losing out is part of the game.
2. You are not the only one
It might look like you are the only one missing out on the opportunity, but the truth is millions of people like you are missing out on the same opportunity.
If you look at the opportunity you are missing out on, see some statistics, and take a deep look at it, you will realize that you are not missing much. It is just the way people pass the information that makes it a big deal.
3. Remind yourself that there are scams out there
The more you have FOMO, the more vulnerable you are to fall for a scam. In fact, scammers wait patiently and prey on people that have FOMO.
Scammers understand the market, and they try to make a plan as convincing as possible because they know you are overwhelmed with how you don't want to miss out on the opportunity. Read about FOMO based scams, and you will understand how scammers capitalize on FOMO.
Whenever you have FOMO, remind yourself that there are scammers out there waiting for you.
4. Take a break
Whenever you feel you have FOMO, possibly because the price of bitcoin rose to an unexpected level, the best thing to do at that moment is to take a break from trading and engage in other activities.
Things may not work as you may have planned, take a break, take a walk, play games, and see some movies. That is not the end of life. More opportunities will show up, you are constantly learning, you won't miss out on the opportunity next time, and you won't make the same mistake twice.
5. You are not always right
You are not always right. Your subconscious can be wrong, and your intuition may fail you. No one knows the future in certainty. Your bitcoin price prediction can be wrong. All these make you human, and even billionaires that make billions of dollars from it make mistakes.
Therefore, always know that you are not always right, and you can make mistakes.
6. Analyze your mistakes
Analyze the mistake you made and the mistakes other people have made, and you will realize most of the mistakes result from the questions listed above and from questions of what-ifs. Avoid them as much as possible.
FOMO and Bitcoin Price
The volatility in Bitcoin price is one of the primary reasons people FOMO. The moment the price fickle, people always jump on the opportunity to buy at a lower price because they don't want to miss the opportunity. They do this without conducting adequate research to know if the price would continue to fall or not.
In conclusion, these are a few of the ways you can deal with FOMO, and always remember that this is an opportunity, and many opportunities will come forth.
Disclaimer: This is a sponsored post. Readers should do their own due diligence before taking any actions related to any company, product, or service mentioned in this article. BitcoinAfrica.io is not responsible, directly or indirectly, for any loss or damage caused by or in connection with the use of or reliance on any content, product, or service mentioned in this post. 
Mark Carnegie's Crypto Fund Eyes Massive Returns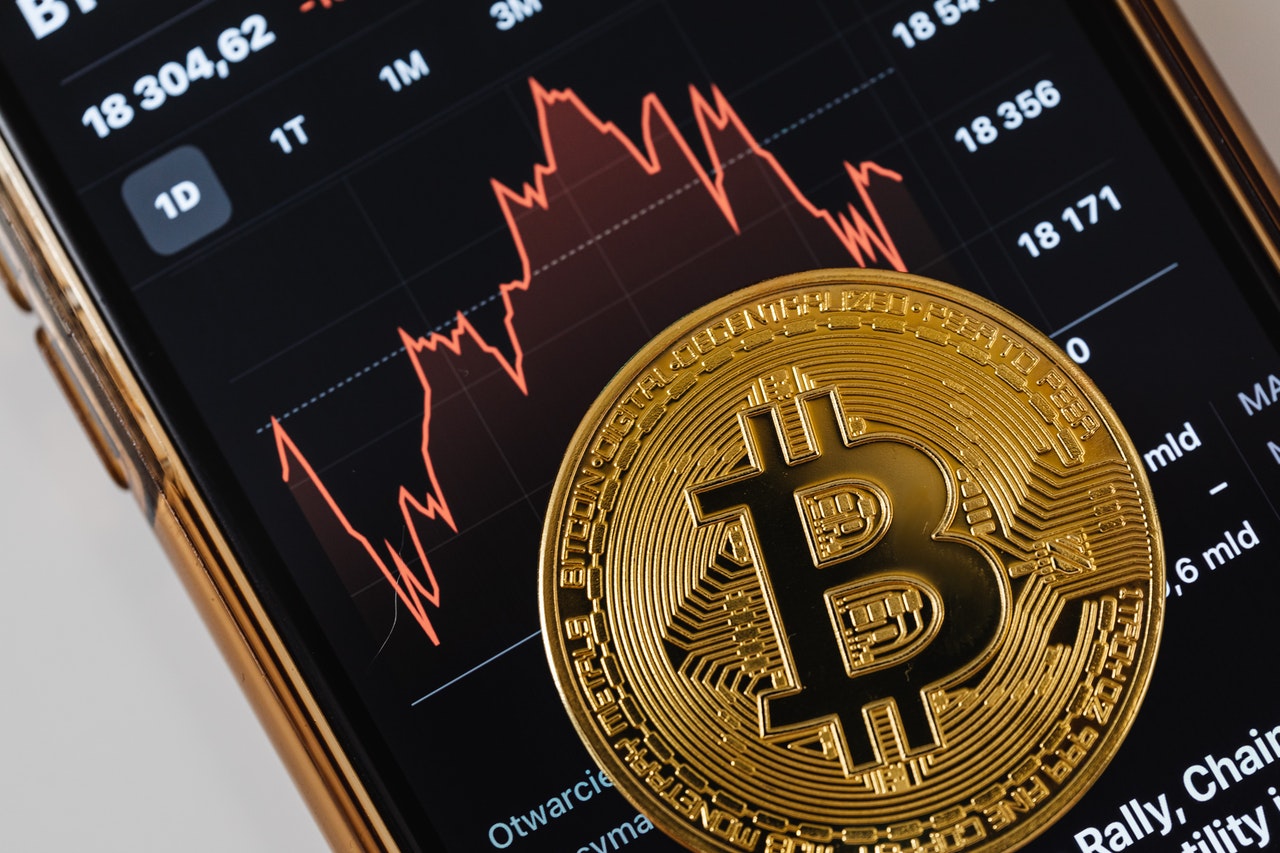 Mark Carnegie, the world-renowned Venture Capital Investor and entrepreneur hailing from Australia, plans to launch an unlisted cryptocurrency fund. Mr. Carnegie's MHC Fund will use a bold combination of complex DeFi (Decentralised Finance) and Crypto-Trading strategies to generate a 30 per cent annual return for investors.
From his holiday home in Madagascar, Mr. Carnegie, expressing his views with his characteristic wit and energy, repeated prior ideas that investors should allocate 1 to 2 per cent of their net worth to crypto as a hedge against inflation risks:
"The money printing is a risk and you've got to think what you're going to do to protect yourself against it. Now, with Australia the general solution is buy a house. The problem about that is you forgo a tonne of liquidity if that's your only solution," he said.  
Mr. Carnegie, who regrets not recognizing the potential of DeFi and crypto earlier in his career, has joined forces with Russian-born Sergei Sergienko – a star in crypto, blockchain, and fintech circles – to launch the MHC Digital Asset Fund, which is designed for sophisticated investors, with a minimum investment floor of 50,000$.
The MHC Fund will invest 45 to 75 percent of its assets in cryptocurrencies with a market cap of at least 1 billion USD (1.3 Billion AUD), such as Bitcoin and Ether. In addition, the fund will invest 30 to 60 percent of its assets into stablecoin denominated DeFi strategies.
Mr. Carnegie is energetically moving forward with a prototype fund involving a few private investors who, along with Mr. Sergienko, have put some money down to successfully launch and trade it.
"Sergei's got a whole lot of what I call proprietary alpha in that he knows a lot more people that are real in this community," Mr. Carnegie said. "He's proven and therefore access to his proprietary deal flow allows you, for not a huge amount of capital exposed, to get a disproportionate upside in some of those things. 
"So we think we can put together a portfolio. It's not going to get all the upside of the crypto market, but it's going to take some sting out of the downside." 
One characteristic DeFi strategy the fund will take advantage of is known as "Staking". Staking allows market participants to make assets available on a specific blockchain network in exchange for a yield.
"We also think we're going to be able to make intelligent asymmetric bets in the options market," said Mr. Carnegie. "We aren't a typical investor in this space in that we're prepared to trade away some of the upside [to target the 30 per cent return]."
Crypto-savvy Sergey Sergienko has made quite a name for himself in Russia as a millionaire crypto trader and audacious user of the Clubhouse application. During the last decade, he has spent a fair amount of time travelling between bitcoin mining sites in abandoned Siberian factories – taking advantage of abundant and cheap electricity – and his home in Paddington, Sydney.
"We use automatic market makers and the discrepancies in returns in stable coins to produce a greater return for the fund," Mr. Sergienko said. 
"Effectively, we're providing liquidity to automatic market makers on DeFi market protocols and receive commission from the trades executed on those protocols. We do it on different blockchains, thereby also taking advantage of different pricing for commission on different blockchains." 
The MHC fund is designed to capture the upside from the rise in Bitcoin. However, Mr. Carnegie believes the leading cryptocurrency is less sophisticated compared to the ethereum blockchain's world-changing potential to contribute to the vision of a more libertarian world enlightened by decentralised finance.
"It's hard, hard, hard to understand it [DeFi] and turn it into a language for people from the outside," he said. "The reason I'm doing this rather than HODL, which is buy bitcoin and hold on for dear life, is it's just for me a weak part of your investment thesis, the strongest is proper DeFi and proper smart contracts." 
Ethereum, dubbed the World Computer, is an open-source blockchain platform. Value is transferred across this platform thanks to a cryptocurrency called Ether.
Ether is also used to pay for transactions on the network. Ethereum powered smart contracts allow, among other things, the use of digital escrow accounts to ensure tradies receive payment when a job is completed.
"I thought ether was going to outperform bitcoin and everything else. So the bitcoin people have done better than me," Mr. Carnegie said. "But I thought it was better to try and put together a more complicated portfolio with Sergei because this thing is so dynamic. All the success in DeFi is going to pull bitcoin higher with it."
Disclaimer: This is a sponsored post. Readers should do their own due diligence before taking any actions related to any company, product, or service mentioned in this article. BitcoinAfrica.io is not responsible, directly or indirectly, for any loss or damage caused by or in connection with the use of or reliance on any content, product, or service mentioned in this post. 
Cryptofully Enables Bitcoin to Naira Money Transfers Using Peer-to-Peer Network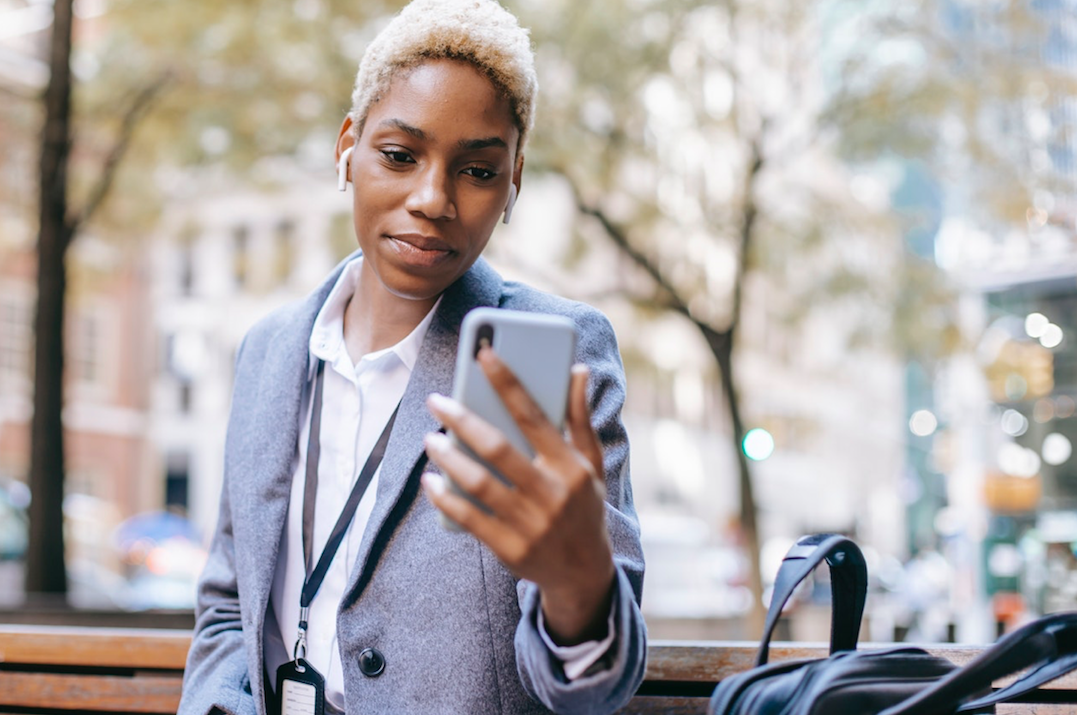 Cryptofully enables Diaspora Nigerians to send money back home using bitcoin (and five other payment methods), which settles in naira in the recipients' bank accounts.
Meet Cryptofully
Lagos-based Cryptofully allows Nigerians across the globe to send remittances to Nigeria using bitcoin (BTC), Dash (DASH), Visa, Mastercard, Google Pay, and Apple Pay.
Through the use of a local peer-to-peer network, Cryptofully is then able to convert the money transfers into naira (NGN) and settle them directly in the recipients' bank accounts.
What's more, Nigerians can use the Cryptofully app to seamlessly cash out bitcoin to naira. In light of the recent crypto banking ban in Nigeria, Cryptofully is providing a much-needed service for Nigerian bitcoin users.
Additionally, the mobile app (available for Android and iOS) allows Nigerians to buy airtime and mobile minutes, and to pay for bills.
Bitcoin to Naira Money Transfers: Here's How it Works
Sending remittances to Nigeria is incredibly simple using Cryptofully.
Diaspora Nigerians looking to send money can choose between six payment methods (Bitcoin, Dash, Debit Card, Credit Card, Google Pay, and Apple Pay) to make their payments, while all remittances settle in naira on the recipients' bank accounts.
Here's how a bitcoin to naira money transfer works:
To make a bitcoin to naira transfer, you log onto

www.cryptofully.com

.

Next, type in the amount of BTC you want to send. At this point, you will see the NGN amount the recipient will receive.

Click "Send Now" and link Cryptofully to your Nigerian bank account to complete KYC.

Once KYC is complete, verify the transaction details, and complete the payment by making a bitcoin transaction.

Your recipient will receive the money within minutes.
That's it!
That's how simple it can be to send bitcoin to naira money transfers using Cryptofully.
Skynet Lays the Foundation for Content Monetization in Crypto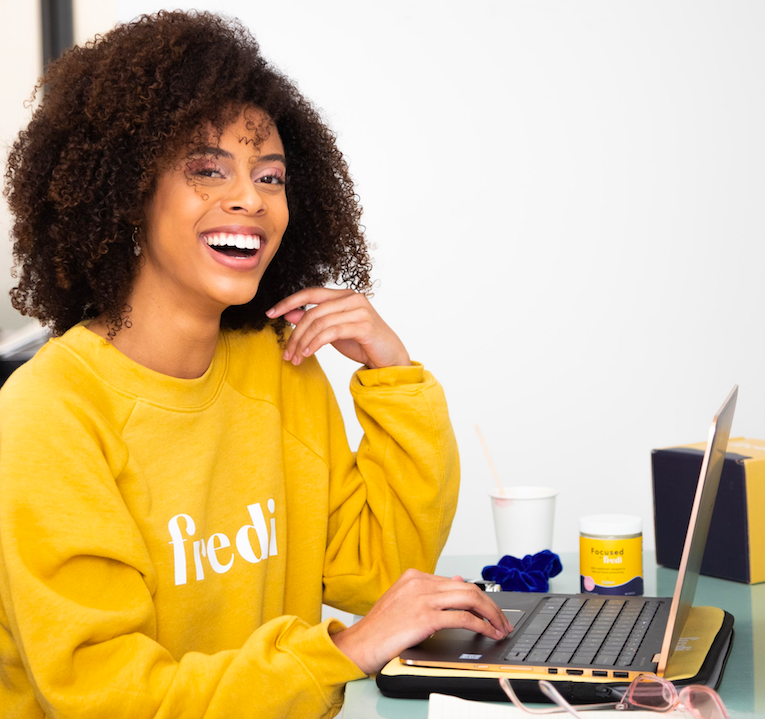 Boston-based startup Skynet Labs has laid the foundation for new content monetisation models that will enable creators to monetise their work by taking complete ownership of their content and without needing to rely on third-party platforms for distribution.
Giveaway: In celebration of the launch, the first 100 users to sign up on siasky.net receive a free Skynet Plus account for a year (1 TB storage with accelerated speeds). Use code BITCOINAFRICA100 at the checkout!
Meet Skynet
Skynet Labs, formerly known as Nebulous, is the team behind Skynet, a content hosting and application development platform. It aims to become the storage solution of the decentralised internet of the future.
Built on top of the decentralised storage network, Sia, Skynet launched in February 2020 and already boasts 100+ applications that are using the alternative storage solution, including leading decentralised exchange Uniswap.
But Skynet Labs does not only provide a storage solution. It's working towards building a free, decentralised internet that gives power back to the users and away from centralised authorities.
Laying the Foundation for New Content Monetisation Models
On today's Internet, content creators are typically bound to the monetisation avenues provided by third-party platforms, such as YouTube and Instagram. That poses a number of risks, including getting your account shut down or the platform disappearing.
For content creators, it's imperative to be able to monetise their work regardless of platform. Skynet is laying the foundation to make that possible.
Skynet Labs recently announced that it has introduced new paid accounts to set the stage for recursive content monetisation.
Skynet will enable content creators to set the price per view or download of their content so that they can earn directly from their blogs, photos, and videos in real-time.
Skynet has committed the building a free, decentralised Internet, which is why the company has decided to provide a free account tier supporting up to 100 GB of data. That way financial barriers will not prevent content creators and developers from using Skynet.
In terms of paid tiers, users can opt for one of three: $5/month with 1 TB, $20/month with 4 TB, or $80/month with 20 TB of data.
Premium accounts do not only provide improved performance and more storage space but are also actively playing a role in building a new, global creator economy.
"We believe that developers and content creators alike should be able to earn income off of their hard work so long as they have users that appreciate what they do," explains David Vorick, Skynet Labs CEO and Lead Developer.
To start storing your content on Skynet, click here.
Disclaimer: This is a sponsored post. Readers should do their own due diligence before taking any actions related to any company, product, or service mentioned in this article. BitcoinAfrica.io is not responsible, directly or indirectly, for any loss or damage caused by or in connection with the use of or reliance on any content, product, or service mentioned in this post.