Buy Bitcoin with M-PESA in Kenya: A Step by Step Guide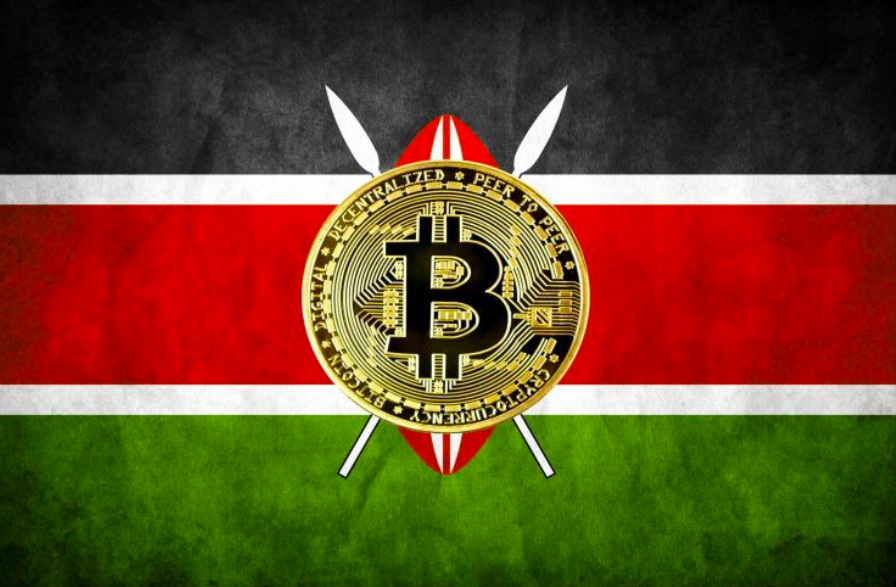 When it comes to buying bitcoin in Kenya, there are a series of steps involved. You typically have to choose the right bitcoin exchange, get your KYC verification, and fund your account with fiat currencies. One of the most crucial phases of getting your feet wet at bitcoin is the payment method addition. In short, it's the stage where you convert your KSH to BTC.
Bitcoin Kenya is currently ranking everywhere because bitcoin proves to be the leader of all digital currencies and the most popular in the cryptocurrency space. It is important to note that it isn't the only profitable currency available. You can choose to buy from a wide range of other profitable coins, including Ethereum, Binance Coin, Tether, Cardano, Polkadot, XRP, Litecoin, and so on. These other digital currencies, also called Altcoins, provide extra capabilities that make them more suitable for investment and trading in certain situations.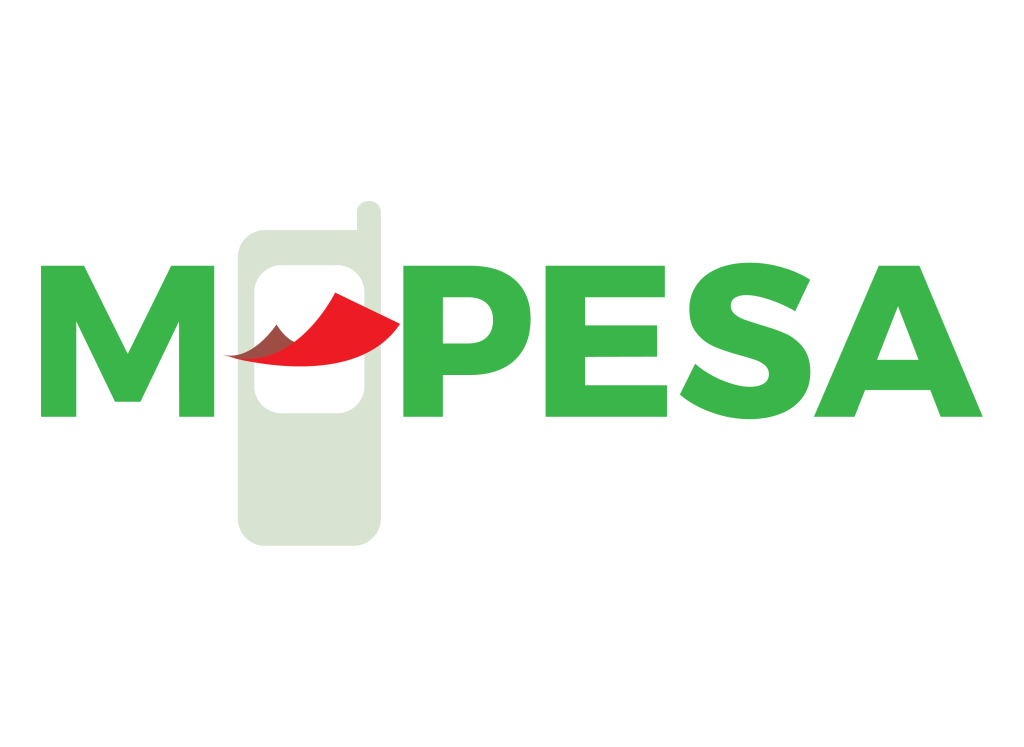 Since the launching of M-Pesa in 2007, it has greatly revolutionized financial transactions across various sectors. The company was originally introduced in Kenya to serve as alternative access to financial transactions for the country's population. Due to its ease-of-use, low cost, versatility, and massive impact on the financial sector, M-Pesa has reached about 10 countries, including Romania and India.
Especially in the crypto space, MPesa brings an entirely new meaning to convenience and security. It's a safe and super fast way to buy bitcoin in Kenya and altcoins, little wonder why it's the favourite payment method for most crypto traders in Kenya.
Being a mobile banking service, M-Pesa works by enabling its customers to complete all kinds of financial transactions using their mobile phones and a unique ID (or password). This includes sending, receiving, and even storing funds when they're not in use. Crypto exchange platforms include M-Pesa as a way to fund their account and purchase bitcoin, alongside credit card, debit card, and bank transfer.
Maybe you've heard so much about the benefits of M-Pesa and can't wait to have your bite of this innovative tool. The truth is, buying bitcoin Kenya or cryptocurrency has never been more effortless with M-Pesa. In these few steps, we'd walk you through the process of owning your bitcoin using M-Pesa.
Step 1: Create an account with a crypto exchange.
You need first to create an account with your desired exchange platform. Since you'd be making payments with M-Pesa, be careful not to select a bitcoin exchange that doesn't support M-Pesa. Although most exchanges support M-Pesa, there are, however, a few that don't. Running a check through the list of acceptable payment methods before creating an account can easily give you the required information.
If you'd be buying on a peer to peer exchange platform, ensure that your seller accepts M-Pesa before proceeding with the transaction.
Remitano P2P exchange supports the MPesa payment gateway, which makes it easy for you to buy bitcoin. You can create an account on Remitano in less than 5 minutes and start buying cryptocurrencies immediately.
You can effortlessly locate sellers that accept M-Pesa through the filter button on the platform. This can save you a considerable amount of time and effort. More than anything else, avoid dealing with sellers who have a bad reputation or feedback score. Only deal with those whose feedback score is 100% and have a selling limit higher than your intended purchase.
Step 2: Create, activate, and fund your M-Pesa account very easily.
Unlike what some people think, creating an M-Pesa account doesn't require your bank account details. M-Pesa aims to make digital financial transactions accessible to everyone, even those who do not have a bank account. Since virtually everyone owns a mobile phone, making the mobile device into a banking tool can bring about great relief. Financial transactions can be performed on the go easily and quickly.
Even when you already have a bank account, there are some reasons you may consider creating an M-Pesa account. For instance, going to the bank to transfer money might be inconvenient and stressful for you.  Thus, registering with M-Pesa will be ideal for enjoying digital financial transactions from anywhere in Kenya.
How to create your M-Pesa account
Visit the nearest M-Pesa agent outlet or Safaricom retail centre.

Present your mobile phone alongside a Safaricom SIM card and valid identification document.

Upon completing your registration, you will receive a confirmation message, and a 4-digit M-PESA PIN sent via SMS.
How to activate your account
On the SAFARICOM Menu:
Select the M-Pesa menu, then click on Activate or Wezesha

Enter the 'M-PESA PIN sent to you via SMS

Create your own M-Pesa Secret PIN and confirm it. Ensure you keep your pin safe and private at all times

Enter the ID number you used during registration and boom! You're done.

Once the registration is successful, you will receive a confirmation message from M-Pesa containing your balance.
Afterwards, download the Safaricom App to access a host of M-Pesa services, including crypto exchange funding.
Funding your M-Pesa account
There are two ways you can fund your M-Pesa account: via an agent or your bank account.
1. Via an Agent
Visit any authorized M-Pesa agent with your original ID and phone

Inform your agent how much you want to deposit

The agent will use his/her phone to send you e-money in exchange for cash

You and your agent will receive a transaction confirmation SMS from M-Pesa
2. Via your bank account.
Register for mobile banking with your bank

Create an M-Pesa account and activate it

Dial the USSD code or use your bank's mobile app to send funds to your M-Pesa account.
Step 3: Buy bitcoin
After registering an account on Remitano and you have funded your M-Pesa account, the next thing is to buy bitcoin. Remitano offers a wide range of payment options including Remitano KES Wallet, Simplex, and M-Pesa Safaricom. Since you are paying with M-Pesa, follow these steps:
Visit Remitano.com p2p page to choose from the numerous bitcoin sellers available

Select a seller that accepts M-Pesa and click on the buy button beside the seller's details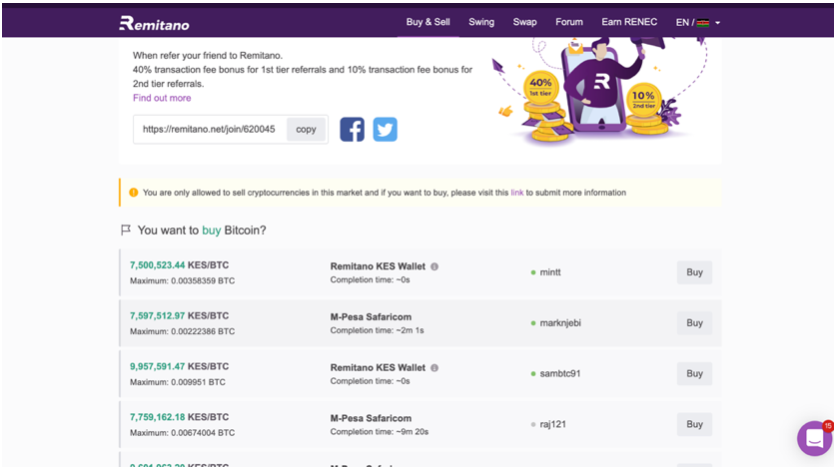 Read the seller's details carefully in case there's any information you should know. Normally, the terms and conditions will be short, so you wouldn't spend much time there.

Input the amount of BTC you wish to Buy in Kenyan Shillings, and you'd see the number of bitcoins you will get. You can also choose to receive the bitcoin in an external wallet.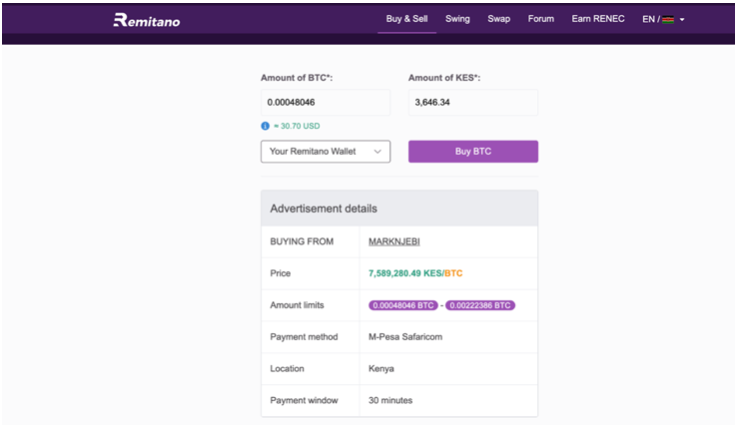 Make your Mpesa Payment to the seller within the payment window

Confirm your payment, and you will immediately receive the Bitcoins at the specified address.
Finally, Once you complete your first purchase of bitcoin, subsequent purchases become even easier. Since you already have your M-Pesa account linked to the crypto exchange, you only have to ensure your account is funded.
You can as well sell your bitcoins and receive Kenya shillings in your M-Pesa account as payment.
It is important to know that Remitano, the leading p2p crypto exchange is offering a coin-back policy for both new and current crypto users on the platform. With each coin swap transaction on the exchange, users have the opportunity to receive a refund of up to thousands of dollars and a series of special incentives
As a bonus in this piece, the exchange Remitano is planning to launch its coin called RENEC, just like the Binance coin which is worth over $300. At the moment you can only mine using a Remitano mobile app. You can start mining RENEC today on Remitano.
Disclaimer: This is a sponsored post written by a third party. Readers should do their own due diligence before taking any actions related to any company, product, or service mentioned in this article. BitcoinAfrica.io is not responsible, directly or indirectly, for any loss or damage caused by or in connection with the use of or reliance on any content, product, or service mentioned in this post. 

Ethereum Timeline: Shift to Proof of Stake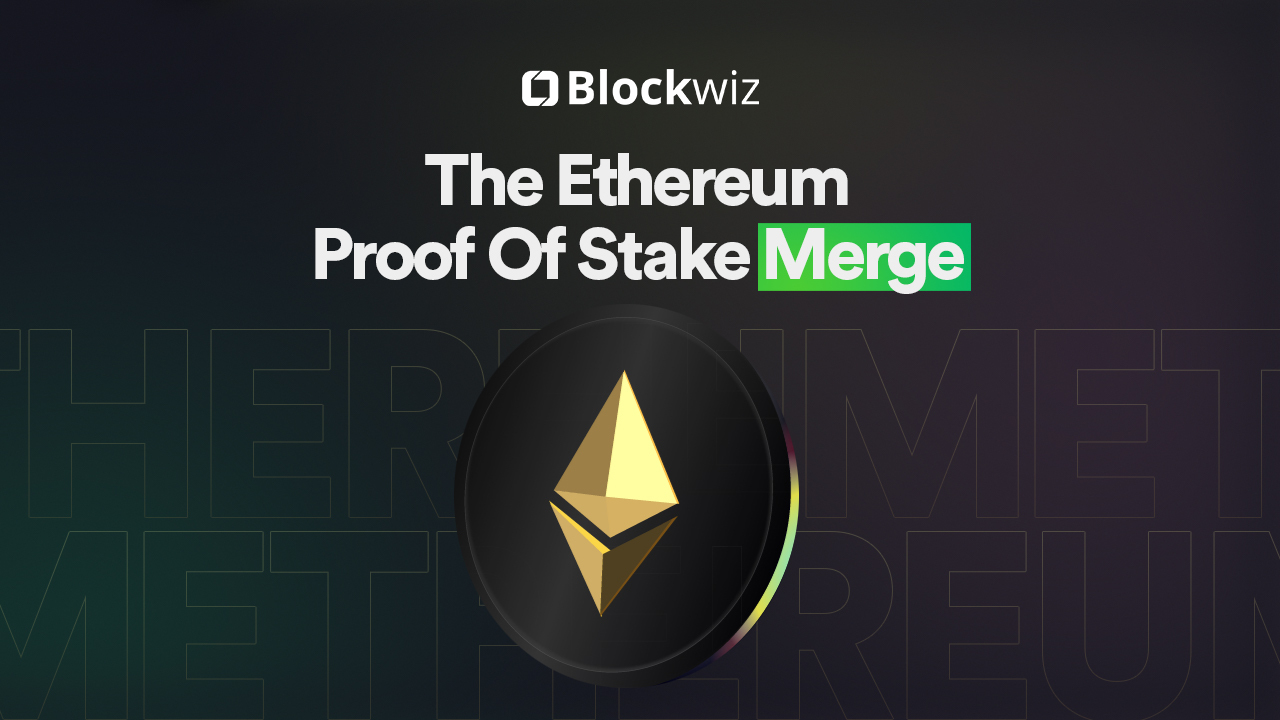 The much-anticipated transition of the Ethereum network from proof-of-work (PoW) to proof-of-stake (PoS) consensus is finally taking place. The adaptation of PoS has always been the plan and a vital part of scaling Ethereum by future upgrades. However, abruptly shifting to PoS can pose significant technical and community challenges that are not as simple as using PoW to achieve network consensus. Having said that, what exactly are PoS and PoW?
Proof of Work
Proof-of-work (PoW) is a consensus algorithm that allows for the secure, decentralised verification of transactions on a blockchain. In a PoW system, miners are responsible for verifying and committing transactions to the blockchain. During the verification process, miners compete against each other to solve complex cryptographic puzzles. The first miner to solve the puzzle is rewarded with cryptocurrency, and the transaction is added to the blockchain.
Reasons To Shift From Proof of Work
The Ethereum ecosystem has evolved at an astounding rate in the last year. This growth was primarily due to a significant emergence and explosion of NFTs and Decentralised Finance (DeFi) initiatives. While the change-over was imminent, some factors to be considered for the same are:
The PoW consensus protocol requires users to utilise significant computational power to validate transactions and add new blocks to the network.

Users who devote their computational resources to the shared ledger are miners.

These miners are rewarded with Ether tokens in exchange for the computing power they have supplied to the network.

With PoW consensus, Ethereum takes up to 113 terawatt-hours of electricity in a year. According to Digiconomist, it is more than the total electricity consumption of the Netherlands per year.

The current Ethereum transaction with PoW consensus takes up energy equivalent to the consumption of one week of energy of an average US household.
With so many downsides to its cap, PoW has many advantages, which is one of the main reasons it has been a reliable consensus for so long. The PoW consensus has been robust and secure all these years. But the consensus can be utilised by a cryptocurrency with a massive valuation and relatively simple use case, such as the bitcoin. With the amount of energy and power involved, it becomes difficult for individuals to meddle with a high valuation asset.
Proof of Stake
The consensus protocol Proof-of-stake (PoS) has been introduced to address the issue of over-mining. Proof of stake (PoS) is critical to understand because it could eventually replace the proof of work (PoW) consensus mechanism that is currently used by most cryptocurrencies.
"PoS is a way to achieve decentralised consensus without using energy-intensive mining. It is an alternative to the more common proof of work algorithm. With PoS, a cryptocurrency's blockchain is secured by its token holders who are required to lock up their tokens as stake and not by miners equipped with powerful hardware. It's an energy-efficient, cost-effective and therefore, a popular choice for crypto giants like Ethereum," states Dev Sharma, CEO of Blockwiz, a crypto marketing agency.
In contrast to PoW, in which the individual who completes the mathematical proof first is rewarded with new coins, with PoS, no new coins are created.
Benefits of Proof of Stake Consensus
Proof-of-stake introduces several enhancements over the PoS mechanism:
Improved resource proficiency – you don't need as many energy mining blocks.

Minimal entry barriers, lower hardware requirements – Even if you don't possess top-tier hardware, you still get ample opportunities to participate in the creation of blocks.

More excellent resistance to centralization – PoS would imminently facilitate the generation of more nodes.

Staking facilitates the operation of a node. It does not necessitate significant expenditure on equipment purchases or resources, and if you lack the ETH token to stake, you cannot participate in staking pools.

Staking consensus enables reliable sharding. Shards enable Ethereum to generate new blocks simultaneously, leading to enhanced throughput of transactions.

In a PoW mechanism, sharding the chain would reduce the amount of energy required to modify a particular network section.
In a Nutshell
Proof of stake (PoS) is a type of algorithm used by cryptocurrencies to determine who gets to create new blocks on the blockchain. PoS works by requiring users to lock up some of their currency in a smart contract called a stake. In return, they are given the right to validate blocks on the network and earn rewards.
The advantage of PoS is that it doesn't require the massive energy consumption that PoW does. This non-dependency on massive energy utilisation makes it more environmentally friendly. It reduces the risk of centralisation since few users would be able to control the majority of the currency. Therefore, it's no wonder that Ethereum is making the much-anticipated switch.

Amber Group March Recap 2022: Here's What Happened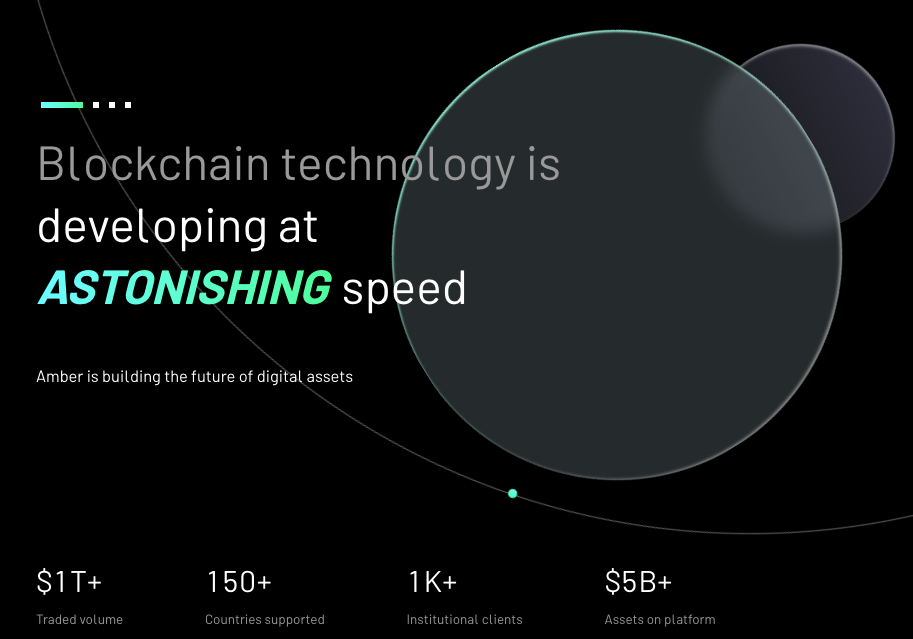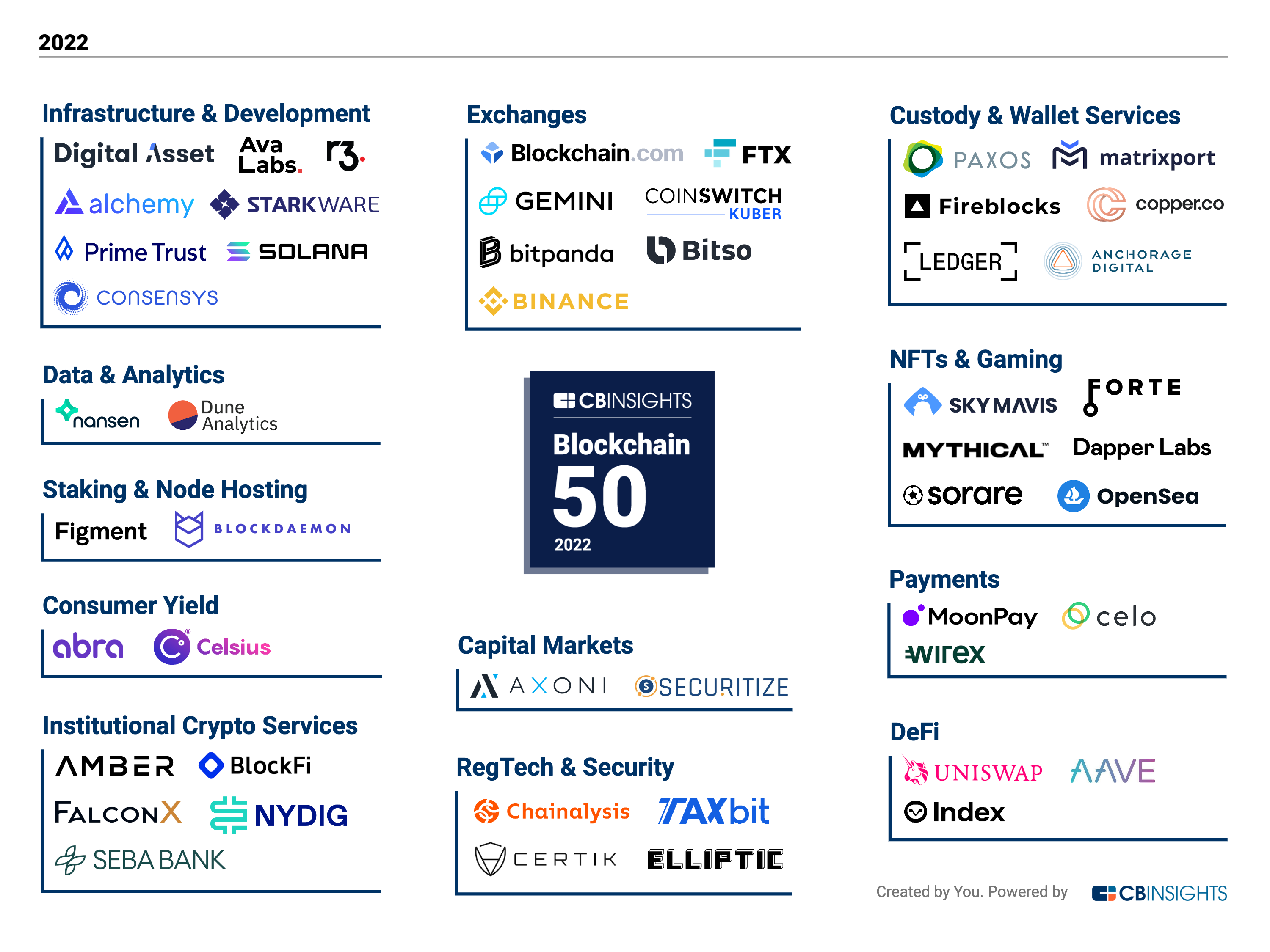 Named one of CB Insights' 2022 Blockchain 50, an annual ranking of the most promising blockchain and crypto companies in the world.
Announced the appointment of Ehsan Haque as the General Counsel for Europe, Middle East, and Africa (EMEA)  region.
CEO Michael Wu was selected as a recipient of the "Top 100 CEOs in Innovation Award 2022" by Word Biz Magazine.
Product Development and Partnerships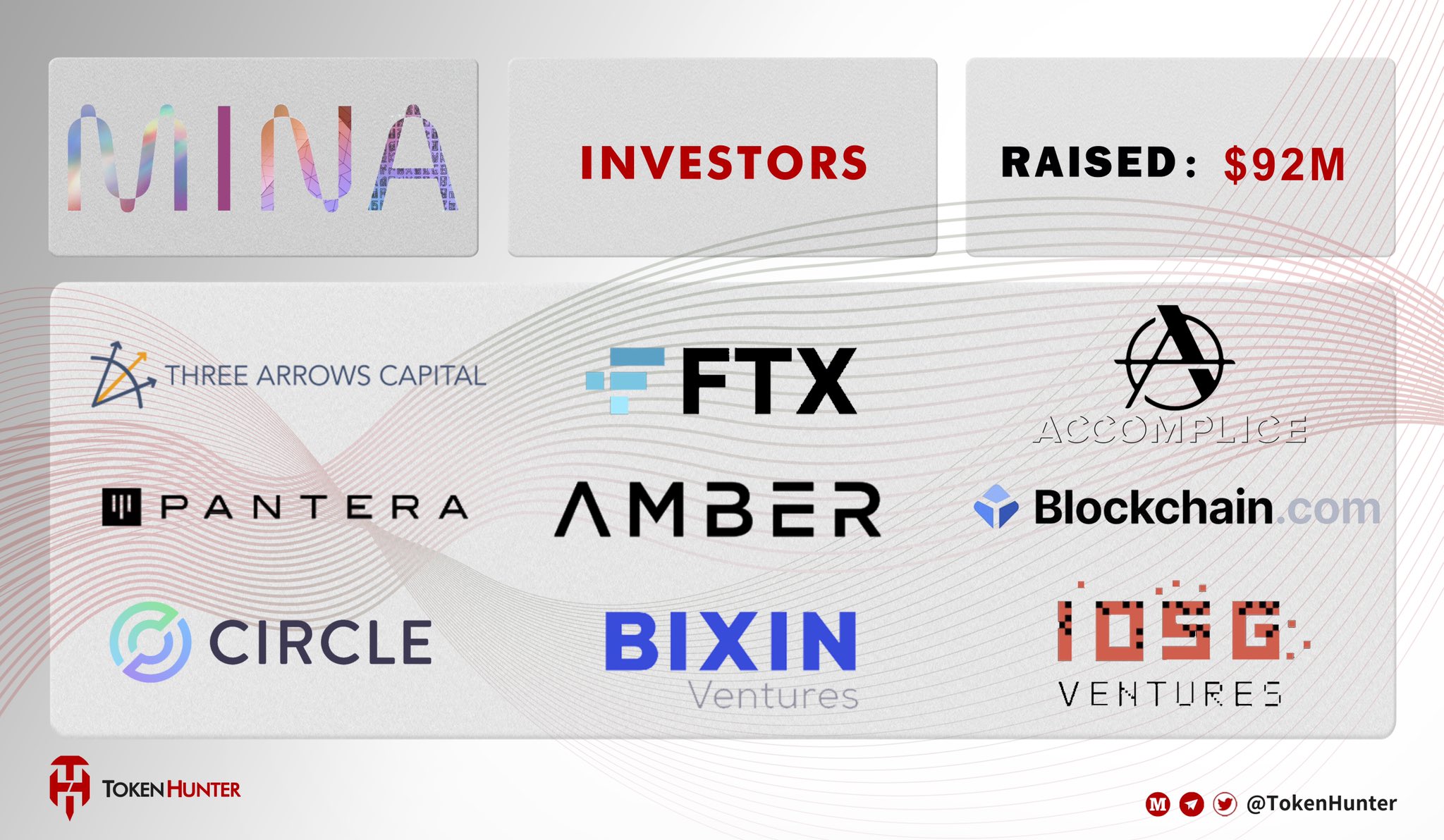 Participated in Mina Foundation's token sale, EthSign's seed round, and Zecrey protocol's angel round.
In the News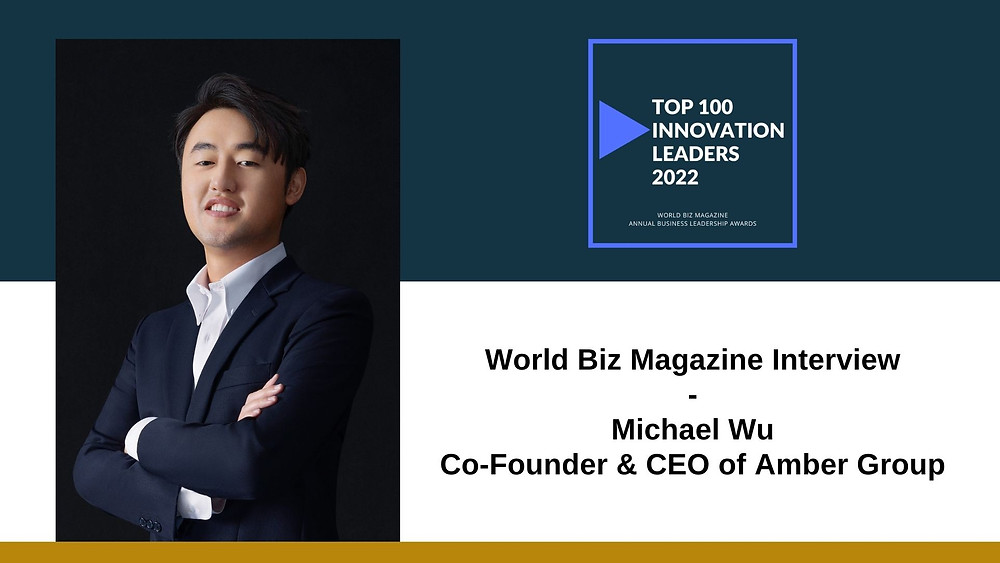 World Biz Magazine: Michael Wu, CEO of Amber Group – interview WBM Top 100 Innovation CEO.
CNBC: For crypto to be adopted globally, we will have to comply with regulators: Crypto-trading platform.
Bloomberg: Bankers Who Stay in Hong Kong Are Rewarded With a Pay Bonanza.
Economist: EthSign raises $12 million in stable coin led by Sequoia Capital India, Mirana Ventures.
Forkast News: From crisis currency to consumer adoption: What next for crypto?
CoinDesk: Mina foundation raises $92M to accelerate adoption of Zero-Knowledge Proofs.
Cointelegraph: If the glass slipper doesn't fit, smash it: Unraveling the myth of gender equality in crypto.
AMBCrypto: Amber Group strengthens management team with Ehsan Haque as EMEA General Counsel.
CoinCu: Zecrey protocol has raised $4M in an angel fundraising round.
Chain Debrief: Is the user experience in DeFi bad? Opportunities, challenges and how to see growth in DeFi.
Medium: Reproducing the $APE airdrop flash loan arbitrage/exploit.
Medium: Non-fungible trends.
Events and Media Appearances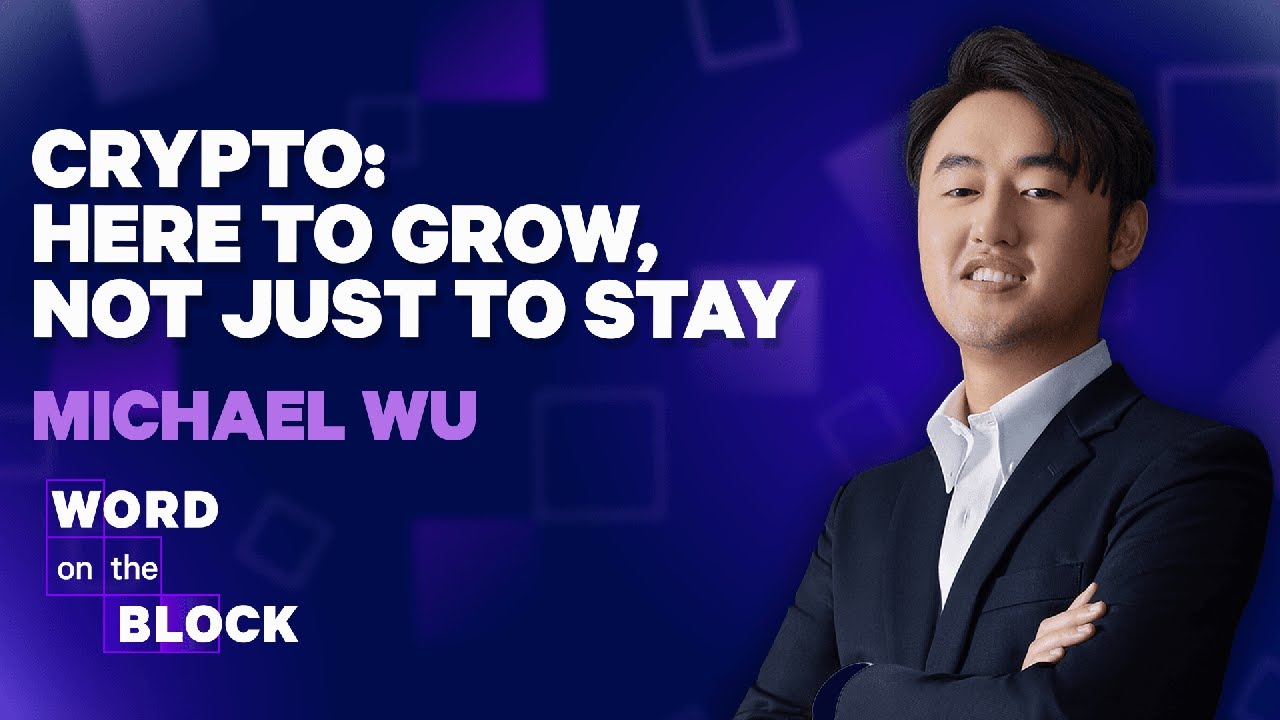 CEO Michael Wu joined Forkast News to discuss crypto's consumer adoption and what's next for crypto.
CEO Michael Wu joined CNBC Street Signs Asia to share how Amber Group seeks a balance between regulation and crypto development.
CEO Michael Wu gave an interview with Economist Impact at Technology for Change Week on how to stay ahead of the curve in the fintech space.
Managing Partner Annabelle Huang joined Economist Impact's Asia Trade Week to discuss the future of crypto as payment in Asia.
Managing Partner Annabelle Huang joined Avalanche Summit to discuss the opportunities and challenges in DeFi.
Managing Partner Annabelle Huang joined Goldman Sach's panel discussion on "Digital assets – Investing in the future" to celebrate International Women's Day.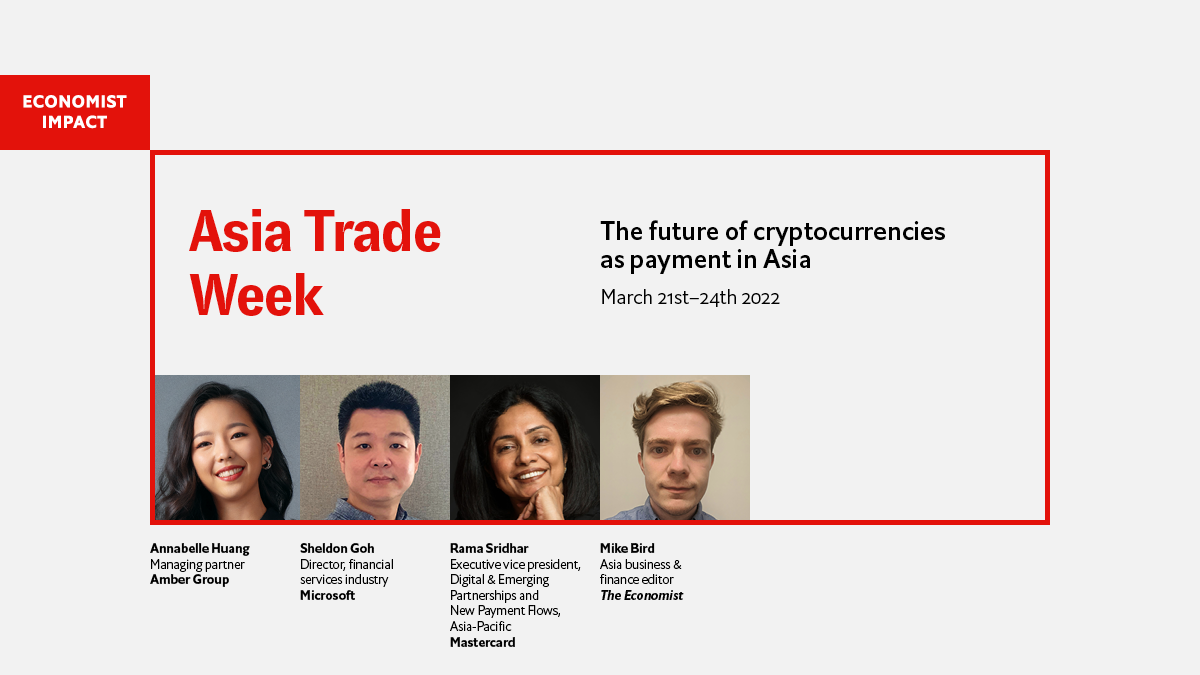 Managing Partner Annabelle Huang gave a guest lecture on DeFi and Web3 for the International Finance class at Singapore Management University.
Managing Partner Annabelle Huang joined the DIG FIN VOX podcast to talk about Amber Group's move to Singapore and into retail.
CSO Dimitrios Kavvathas joined Blockchain Africa Conference 2022 to discuss institutional investment in crypto.
CSO Dimitrios Kavvathas joined FinTech Festival India at a panel discussion on "De-Fi – A better solution for peer-to-peer lending".
CSO Dimitrios Kavvathas joined the World Blockchain Summit in Dubai at a panel discussion on "Fostering the global crypto ecosystem".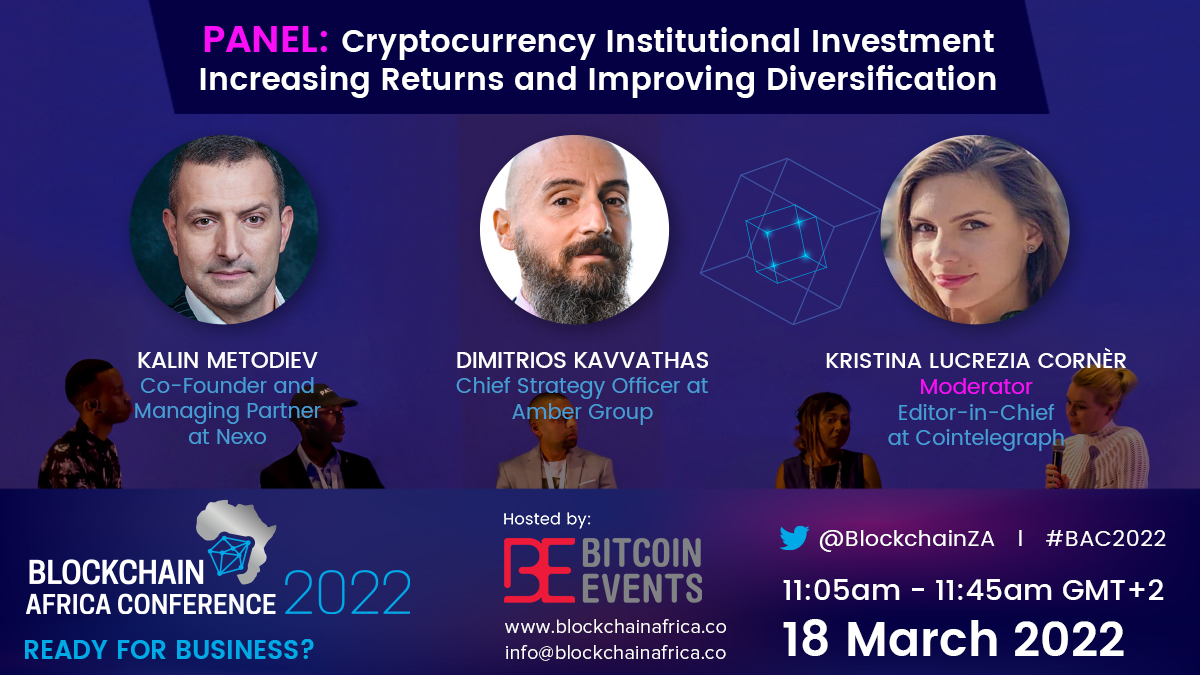 Europe Managing Director Sophia Shluger delivered a keynote speech on digital wealth at Blockchain Africa Conference 2022.
Europe Managing Director Sophia Shluger joined the CryptoCompare Summit in London to discuss the building blocks of the new digital economy.
Europe Managing Director Sophia Shluger joined the FundFocus Europe 2022 conference to discuss the foundation for the widespread institutional adoption of cryptocurrency.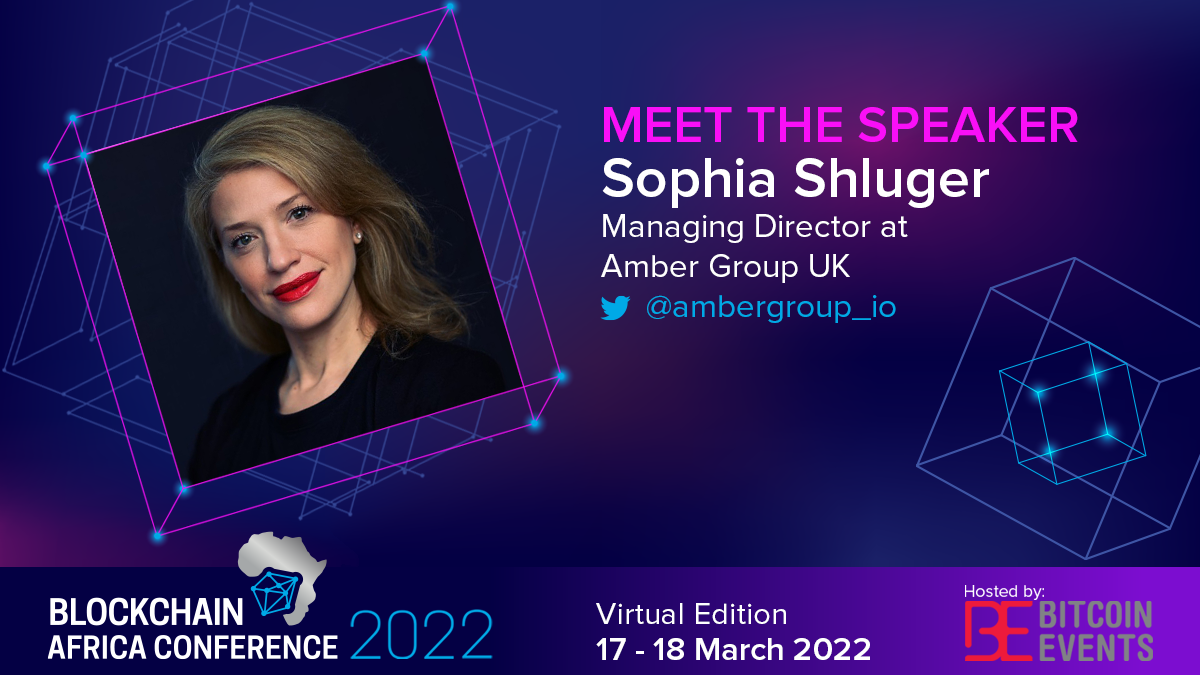 Rear
Latin America Managing Director Nicole Pabello joined the Ethereum Rio conference to discuss the LATAM Ecosystem in the world.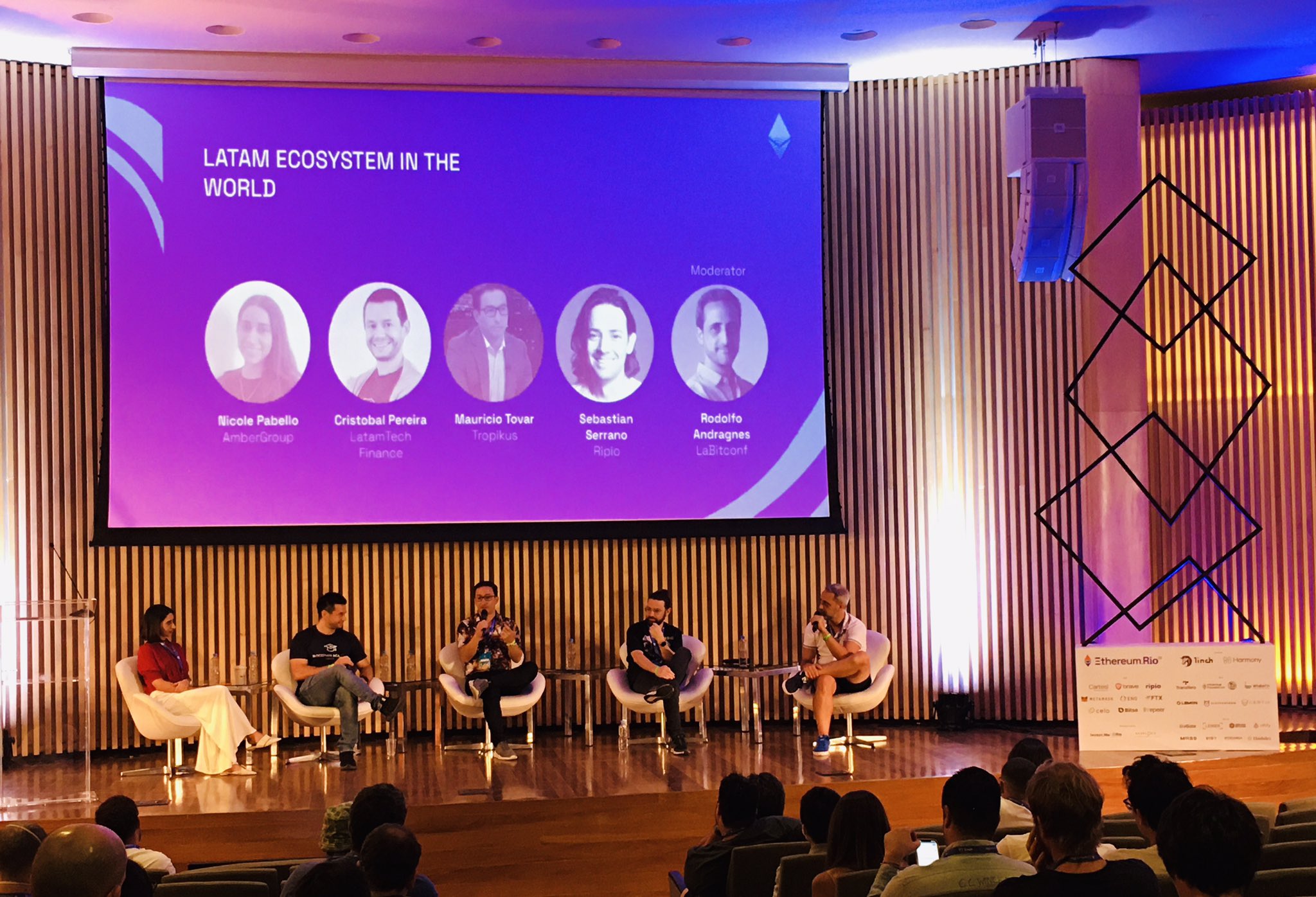 Institutional Sales Director Justin d'Anethan joined EmergentX's Annual Digital Asset Summit to discuss the institutionalizing of the digital asset industry.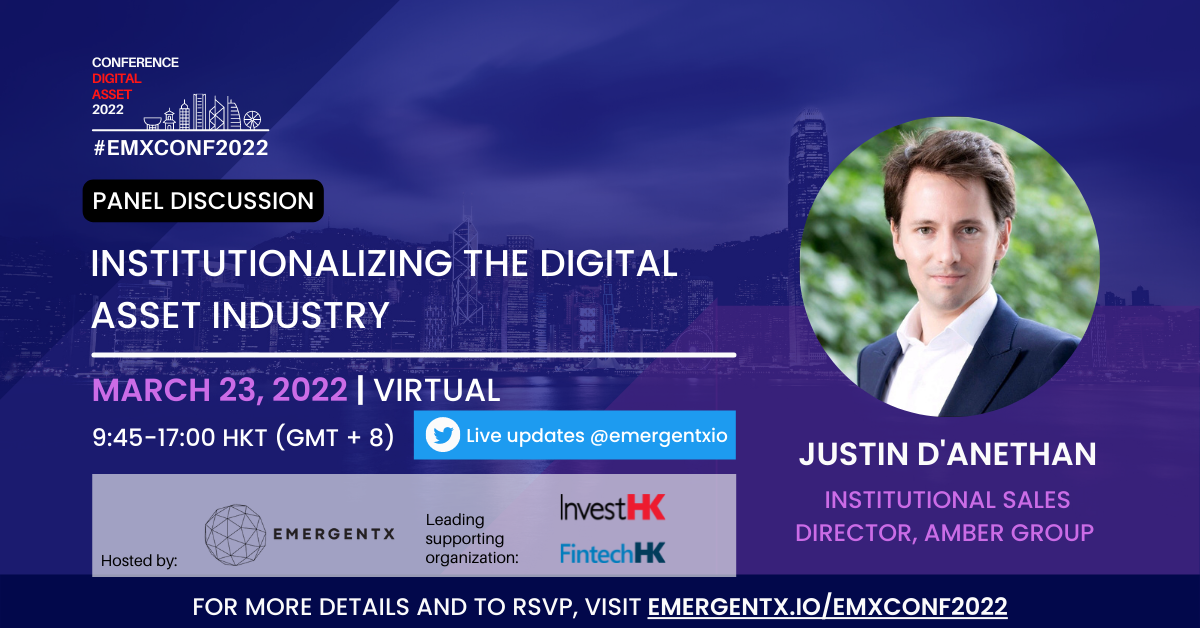 Managing Director Ben Radclyffe joined Credit Suisse's Asian Investment Conference to discuss the spillovers between crypto and equity markets.

Launch of the Hydra Developer Bootcamp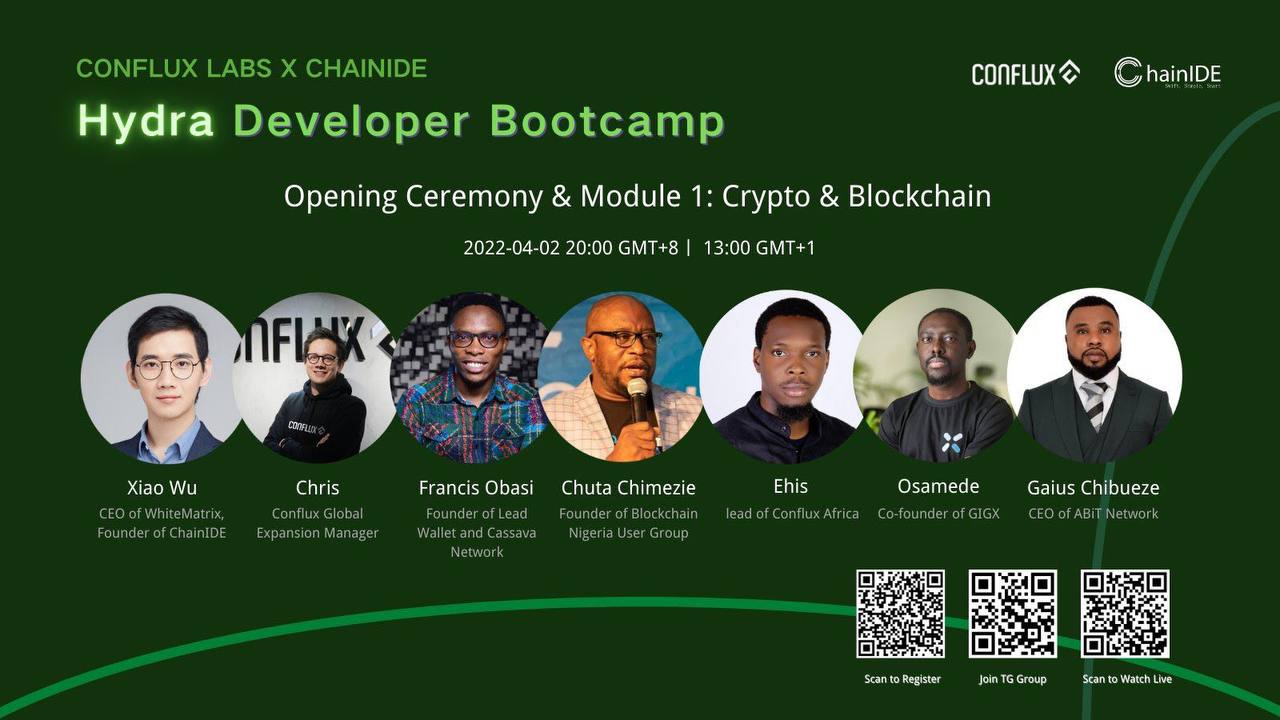 The Hydra Developer Bootcamp organised by ChainIDE and Conflux for Web3 developers in Africa provides them with hands-on blockchain 101 training, insight into the African blockchain & crypto industry, and a unique outlook on the future prospects of the Metaverse and Web 3. More than 200 people have already signed up for this event while the first two modules have already attracted more than 500 views in two days.
On Saturday 2nd April 2022, the opening ceremony of the 2022 Hydra Developer Bootcamp was successfully held. Wu Xiao, CEO of WhiteMatrix, a Chinese tech firm that provides industry-leading blockchain services, was the first guest speaker at the opening ceremony and said,  "we strive to support the blockchain ecosystem and grow together with the community".
Chris, head of global expansions at Conflux Network, advocates for the transition towards Web3 and the mass adoption of blockchain technology. Topics such as DeFi, GameFi, and the phenomenon of Africa boasting the biggest volume of Bitcoin remittance in the world are to be discussed in the future.
On launch day, the co-founder of GIGx, Osamede Arhunmwunde described the adoption of blockchain technology as the opportunity of our generation. The goal of GIGX as Africa's first decentralised marketplace is to onboard the next million users across Nigeria.
Other guests include Chimezie Chuta: founder of Blockchain Nigeria User Group (BNUG), Conflux Network was also represented by Ehis Omozusi, their regional marketing & business lead. Other valuable guests include Obasi Francis: CEO & Co-founder of Cassava Network & former CEO at Lead Wallet and Gaius Chibueze: CEO of ABiT Network.
During the panel discussion, Mr. Chuta depicts the lack of trust and transparency as the main bottlenecks to Africa's development, and that blockchain's nature (transparent, immutable, verifiable, secure & decentralised) could be the key to solving this problem. On the other hand, Mr. Ehis emphasised the enormous growth potential of the African crypto sector and that this line of work is not limited to developers. During his intervention, Mr. Francis stressed that the crypto space in Africa boasts an excellent development environment as it is already self-regulating.
The Hydra Developer Bootcamp comes with a $7000 Bounty, and POAPs are available for those who attend the bootcamp from Week 2 to Week 4. Participants that attended the entire bootcamp event will get a chance to join the giveaway lottery scheduled on Week 4. The registration deadline for the Hydra Developer Bootcamp is 9th April at 13:00 GMT+1.
Future modules in this Hydra Developer Bootcamp include creating smart contracts using Solidity, and developing a blockchain-based game and metaverse. Team building has started and participants may contact other members in the Telegram group or outside the TG group to build a Team. Coding lectures will start next week and instructions will be given on how to build applications and deploy them on the Conflux blockchain. Make sure to follow the Hydra Developer Bootcamp on Official channels and remember filling in the forms in the Telegram group!
Official Website:
https://labs.confluxnetwork.org/
Event Registration:
https://docs.google.com/forms/d/e/1FAIpQLScx-OzoePNhf4-w7uo6SAEPT_Ckw9JH7VccyuIq_9askqWF9w/viewform
Latest Bootcamp info: