Crypto: The Bridge Connecting Our Reality and the Metaverse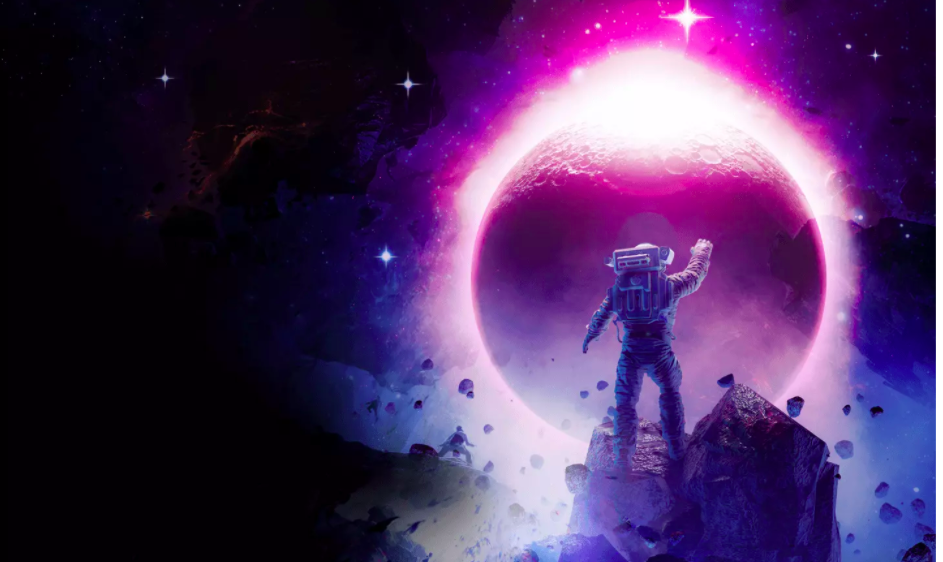 The metaverse is coming, and it's time we prepare ourselves for it. 
You've probably heard all about the metaverse, a fascinating new realm where alternate digital realities, the actual world, and augmented reality collide. The term "metaverse" was first popularised by Neal Stephenson in a science fiction novel published in 1992. Today, the metaverse is no longer a sci-fi term but rather a broad term that encompasses a variety of virtual experiences, locations, and more. And when these new technologies are integrated, they provide us a glimpse of what the internet may become in the future.
Private non-censorable online worlds and virtual economies, such as the metaverse, are an exit from the eroding trust in conventional institutions, centralised corporations, and governments, just as Bitcoin is an exit from central banking and DeFi is an exit from legacy banking and high finance.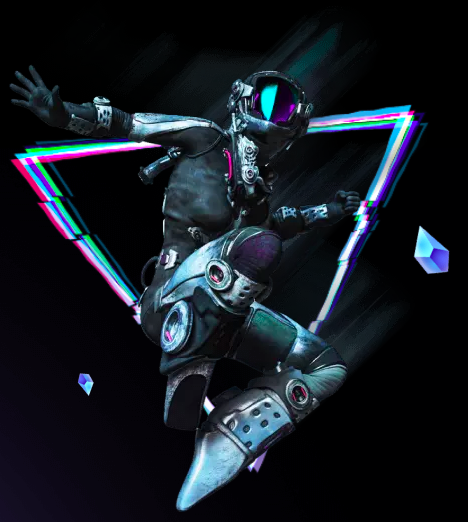 The metaverse, simply put, is a link between the physical and virtual worlds, and anything is possible in this new digital world. As more people spend time in such virtual environments, experts think the metaverse is set to transform how people engage in their daily lives, including how we work, buy things, and have social interactions. The metaverse today is simply a shared virtual space where people are represented by digital avatars. However, people will eventually be able to enter the metaverse, and our physical world will blend with the digital cosmos, thanks to new connectivity, gadgets, and technology.
The metaverse is a successor to the internet, not merely an extension of it. And blockchain technology and decentralised apps play a major role in its development. Without a doubt, it is Gen Z that is bringing the metaverse to life. Gaming, blockchain, cryptos, NFTs, and everything in between have become commonplace among the younger generation. And the majority of them spend a significant amount of time playing multiplayer online games like Warcraft and Final Fantasy.
Several people consider blockchain gaming to be the prototype for an all-encompassing metaverse. And this isn't surprising, considering how many of the metaverse's principles have already been explored and adopted in blockchain gaming. In-game economies, in which players buy and trade goods, have long been popular in video games. The metaverse aims to bring together diverse in-game economies under one virtual experience umbrella.
Connecting the Metaverse with Our Reality with Cryptocurrencies
As the concept of metaverse increasingly evolves into a reality, there's no doubt that there will be an increased demand to deliver permissionless identity, financial services, and high-speed exchange. Moreover, a massive amount of data will have to be stored, and the answer to these problems lies in cryptocurrency and the blockchain technology that underlies it.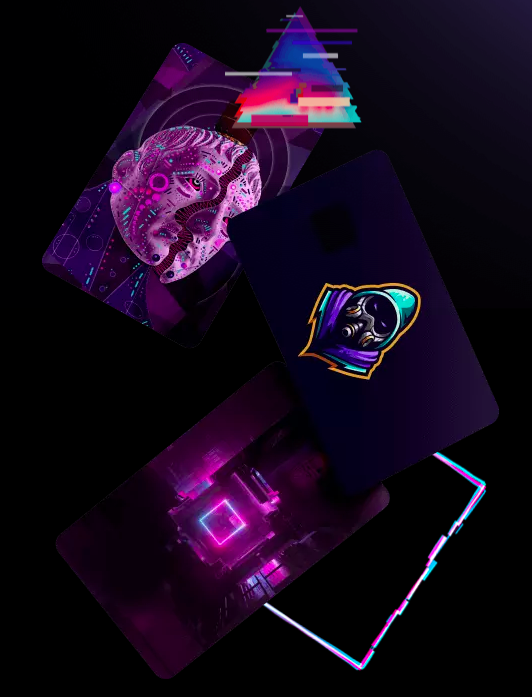 Blockchain technology is already being used to construct virtual economies by projects like The Sandbox, Decentraland, etc. Through these applications, gamers can construct and monetise structures like virtual casinos by using cryptocurrency. Cryptocurrencies could also potentially become the sole legal tender in the metaverse.
In essence, metaversed crypto allows for the merging of real-world and virtual assets in unimaginable ways. Game assets will now be cross-platform, real-world tradeable, and decentralised, allowing gamers to use them for revenue and other benefits across the metaverse.
Moreover, cryptographic protocols for managing digital value and identity in the form of personal avatars will be developed inside a decentralised and open-source virtual environment, and NFTs will facilitate this. From NFT crypto art to other digital collectibles, NFTs are all the rage today, and they play an important role in the metaverse. 
Everything in the metaverse will very certainly need to be represented in some form. This also means that items in the metaverse must be capable of being owned, sold, and transferred. By allowing holders to achieve true ownership over digital items, metaverse in NFTs will play a vital role in providing individuals total ownership of their characters, collected in-game items, and even virtual land.
GameStar Exchange: Pioneering the Metaverse Through NFTs
The world's leading decentralised P2P trading platform, GameStar Exchange is enabling the NFT and metaverse game item market through its unique offerings and tokenomics. On the GameStar platform, artists and game developers can broadcast upcoming auctions for their collections, while collectors can promote their requirements and sell corresponding work. Built on Polkadot, GameStar offers NFTs, game items, gift cards, and DeFi all through a single platform. 
One of the most interesting features of GameStar exchange is the GMS token, the platform's very own utility token. And this token is all set to revolutionise the future of NFT trading, while also pioneering the metaverse through NFTs. Not only does the GMS token provide liquidity for investors and operating funds for the company, but also reduces trading fees by up to 25%. The GMS token may also be used as a universal token among other gaming platforms as well. 
GMS Token – Tokenomics
Token allocation of the GMS token is as follows.
Seed – 2.40%

Private A – 4.00%

Private B – 3.60%

IDO – 1.00%

Team incentive – 15.00%

Marketing and operations – 3.40%

Liquidity – 0.06%

Ecosystem – 60.00%

DAO – 10.00%
Coming Soon: IDO Launch
GameStar Exchange IDO is all set to be launched on 27th October 2021 and will be launching on three dynamic platforms – DuckStarter, Lightning, and Polkaex. In the next few quarters, more important features and announcements are coming up, so make sure that you stay tuned. 
To learn more about GameStar Exchange, click here. You can also follow GameStar on Twitter, Medium, and Telegram to stay updated.
Disclaimer: This is a sponsored post. Readers should do their own due diligence before taking any actions related to any company, product, or service mentioned in this article. BitcoinAfrica.io is not responsible, directly or indirectly, for any loss or damage caused by or in connection with the use of or reliance on any content, product, or service mentioned in this post. 
5 Clues About the Identity of Satoshi Nakamoto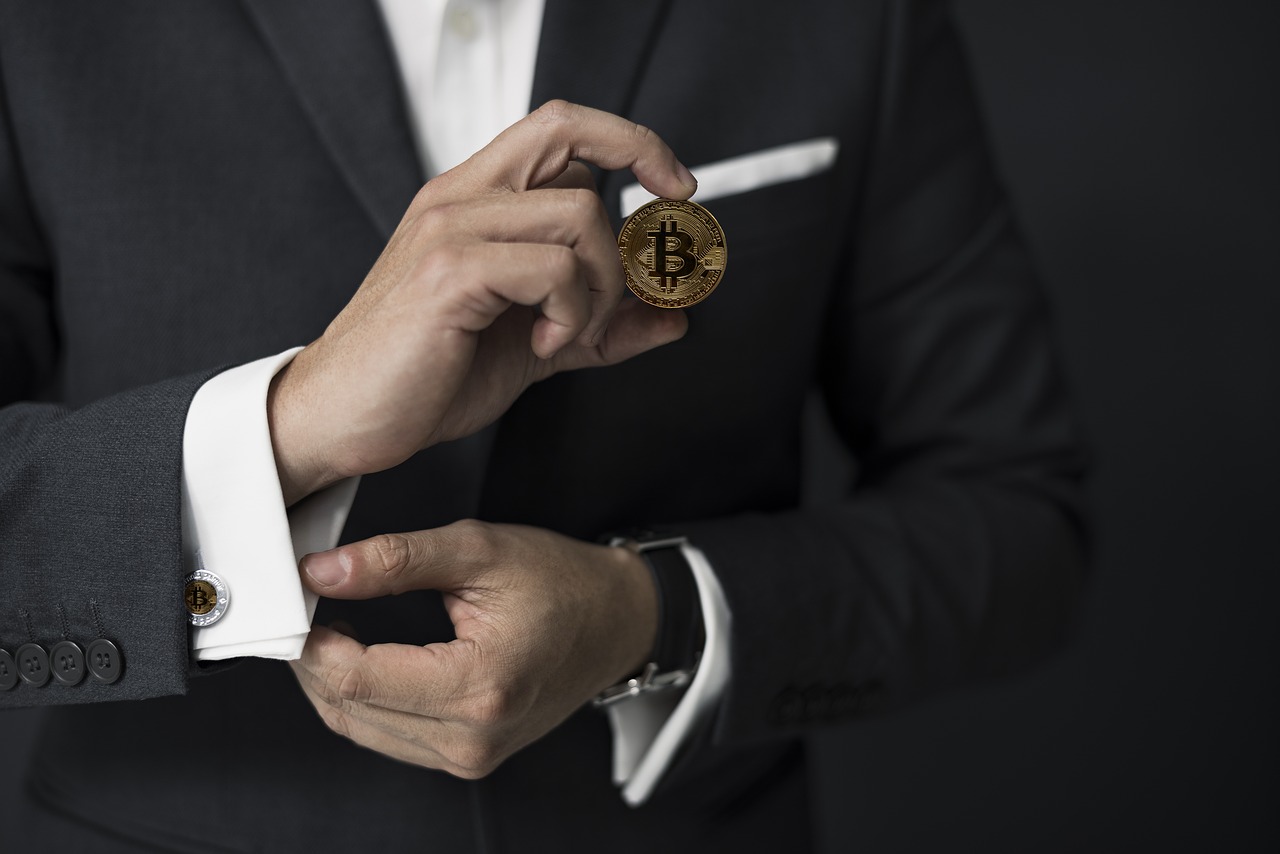 Ever since the launch of Bitcoin 12 years ago, the cryptocurrency community has been desperately trying to work out the real identity of purported creator Satoshi Nakamoto. Writing in an online blog, Nakamoto claimed that he was a 37-year-old man living in Japan, but his impeccable command of the English language, alongside the timestamps connected to his posts, make that outcome an unlikely one.
Instead, Bitcoin enthusiasts have been seizing upon every morsel of information about Nakamoto to try and determine who he, she or they might be. Thankfully, the elusive individual did leave an extensive catalogue of messages and posts, alongside the famous whitepaper in 2008, which give a variety of clues as to their true identity. Here are a handful of the most important – can you use them to crack the case?
Background
Perhaps the starting point for trying to ascertain the identity of Nakamoto should concentrate on his credentials. In the aforementioned whitepaper, Nakamoto displayed an intimate knowledge of both cryptography and financial markets, marking him out as someone who has likely studied one or both. This scholarly background narrows down the field of candidates and suggests that the creator of Bitcoin has both academic and practical experience in these fields.
London Times
The very first 50 bitcoins brought into existence are now known as the "genesis block". Mined by Nakamoto himself, they contained a line of text embedded into their code which read "The Times 03/Jan/2009 Chancellor on brink of second bailout for banks." The cryptic message is in fact the headline of a London Times article which criticized the government for its failure to protect the UK economy. The reference suggests that Nakamoto lives or works in the UK.
Britishisms
The idea that Nakamoto either is British or has lived in the British Isles for an extended period of time is backed up by the language used in his emails, posts and documents. For example, he not only prefers to use British English (such as "favour") instead of American English ("favor"), but he also uses colloquial terms from the UK like "bloody hard" and "flat" instead of "apartment". This has prompted many people to believe that he is, in fact, a British citizen.
Timestamps
Another signpost that Nakamoto might reside in Britain is the times of his internet activity. Analysis of his bitcoin forum posts reveals that he would rarely (if ever) send messages between the hours of 5am and 11am Greenwich Mean Time. What's more, the pattern holds true for weekends as well as weekdays, suggesting that it was more tied to his sleep cycle than his work. For many, it's the final clue that clinches the geographical location of Nakamoto.
Connectivity issues
Although Nakamoto refrained from giving away any personal information from himself, he did admit in one email to Hal Finney in 2008 that he was suffering from connectivity issues and would not be able to receive any correspondence from him at that time. This suggests that he was, at least temporarily, housed at a remote location. Some theorists have speculated that this could be Nakamoto's way of throwing others off the scent, while others believe he is actually Finney himself, though it remains unclear if either hypothesis is accurate.
After his farewell message to the Bitcoin community in 2011, Nakamoto has never been heard from again – and we might never learn his identity. But for insightful commentary on who the mystery man might be, check out the list of possible candidates at https://bitcasino.io/blog/cryptocurrency/the-bitcoin-maker.
How to Send Overseas Bitcoin Remittances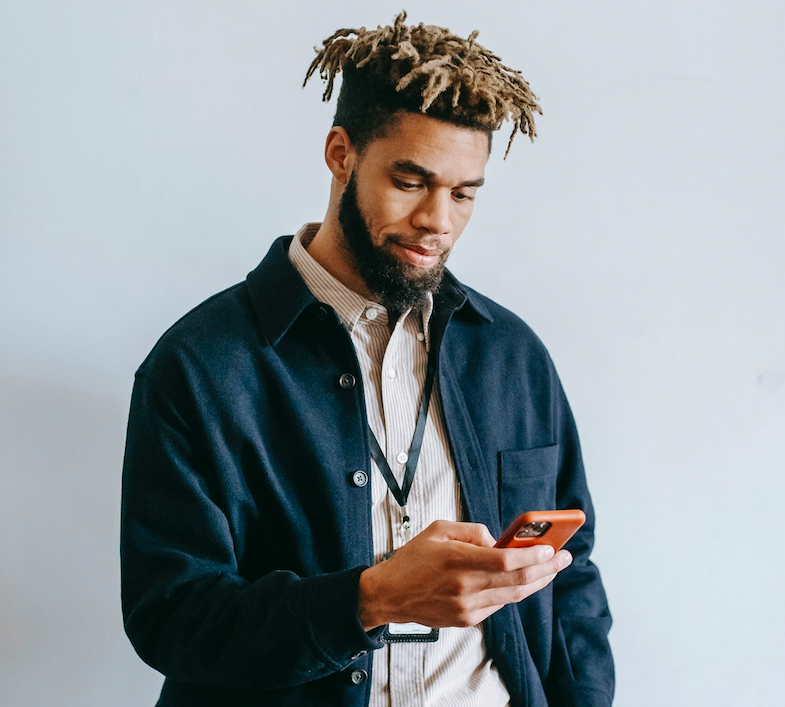 Cheap, fast, and convenient—these are the hopes for every transaction if you often transfer money to your friends and loved ones abroad. But we all know that reality can sometimes be the polar opposite of what we expect. Money transfers are often expensive, rarely instantaneous, and almost nowhere near convenient.
This challenging reality leads many individuals working abroad to find other means of remittances. Luckily, many of them have found Bitcoin (BTC), a cryptocurrency that can change their remittance experience.
We'll talk more about the steps on how to send BTC remittances a little later. But now, let's first walk you through the basics of Bitcoin and its advantages for cross-border money transfers.
What is Bitcoin and Why Is It Ideal for Remittances?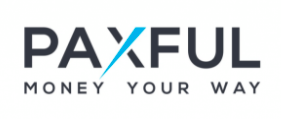 Bitcoin is a currency that works with the help of technology. To use it, all you'll ever need is a secure digital wallet and a smartphone or laptop with internet access. A Bitcoin wallet is like an electronic wallet where you can store, send, receive, track, and manage your BTC funds and transactions. And the best thing about it is that you can get a free crypto wallet in peer-to-peer exchanges like Paxful. Simply create an account and you'll instantly receive one upon signing up.
Many people today use BTC for different purposes and reasons. But for those who are making remittances, Bitcoin is highly ideal for the following reasons:
Cheaper costs – You can directly send money to your friends and family without going through any third party, which cuts the fees for intermediaries. As long as you and your recipient have a digital wallet, direct money transfers are always possible.
Speedy transactions – BTC transactions are known for their quick processing time. With just a few taps on your phone, you can send money in just a few minutes, if not in an instant.
A whole new level of convenience – Since everything you need is right at your fingertips, you won't need to go to a remittance centre or other financial institution to send funds. Bitcoin is available 24/7, so you won't need to worry about business hours, holidays, and weekends. Simply put, remittances in BTC can save you time and money.
Secure money transfers – Every BTC transaction is permanently recorded in its blockchain. This means no one can ever change or delete it—not even Bitcoin's mysterious creator, Satoshi Nakamoto. Bitcoin also has a strong, immutable, and reliable technology that is nearly impossible to be compromised. This allows transactions to be processed smoothly and securely.
Growing adoption – You've probably seen Bitcoin make the headlines today and this is because of its growing adoption worldwide. Nowadays, many companies from various industries are exploring its remarkable potential. You can now use it to buy a cup of coffee, shop clothes online, or buy groceries, among other things.
Highly accessible – Thousands of crypto marketplaces have emerged today, paving the way for many people to jump into the crypto market right away. These platforms allow you to buy and sell BTC or

convert cash to Bitcoin

using hundreds of payment options.
Decentralized nature – Bitcoin is borderless and independent, which means it isn't run or governed by any central authority. Its decentralized nature enables it to be used for different purposes in various countries.
How to Send Overseas Remittances using Bitcoin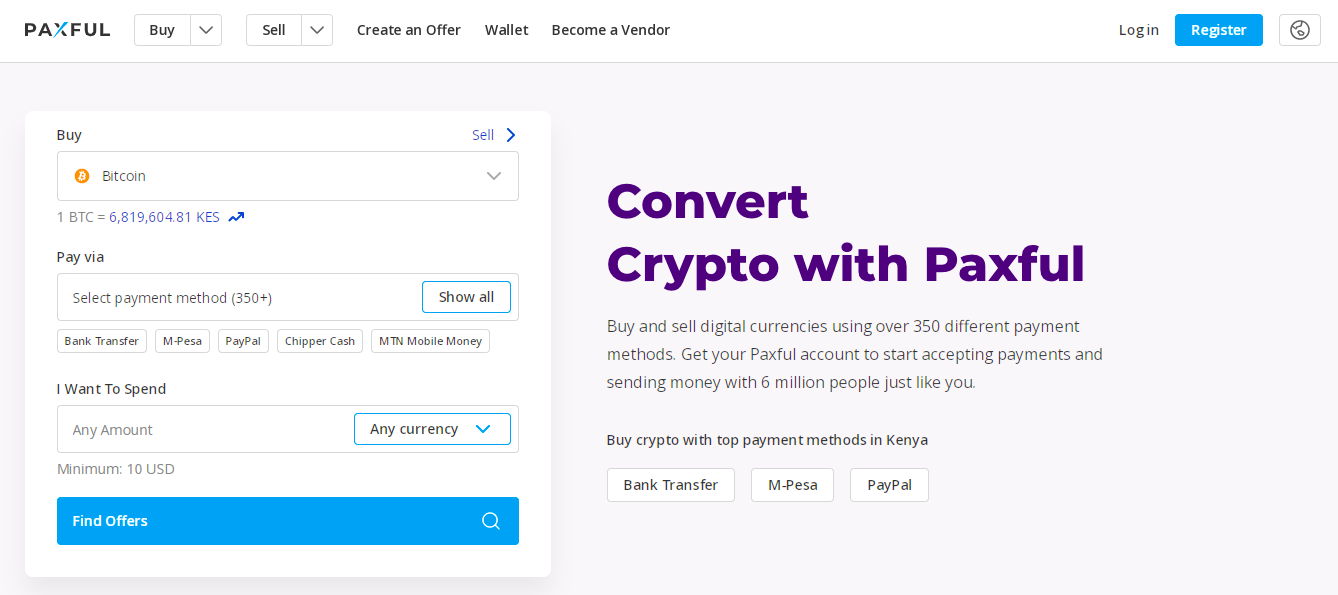 Now that we've learned the benefits of using BTC for overseas money transfers, let's now talk about how to do it. Here are five simple steps on how you can easily send money abroad using Bitcoin on Paxful.
Step 1. Create an account
This applies to both you and your recipient. To make overseas transfers using BTC, you must create your own Paxful account. Make sure to verify it to unlock more exclusive platform benefits.
Step 2. Buy BTC using the payment method you prefer
After creating an account and logging in, the next step is to buy Bitcoin on the platform. On Paxful, you have nearly 400 ways to buy BTC, including the most popular ones in your country. Your payment groups include gift cards, bank transfers, debit and credit cards, online wallets, and a lot more.
Step 3. Ask for your recipient's Paxful Wallet address
Once you've successfully bought fractions of BTC, the next thing you need to do is ask for your recipient's Bitcoin wallet address. You can ask your recipient to simply log in to their account and click Wallet. Under the Bitcoin wallet, click Receive and copy the BTC address that will appear or use the QR code.
Step 4. Send BTC to your recipient's Bitcoin wallet
The next step is to send Bitcoin to your recipient. To do this, go to your Paxful wallet and click Send under your Bitcoin wallet. Enter the amount you wish to send and enter your recipient's Bitcoin address. You can also enter their Paxful username if your recipient is also a Paxful user. Once done, click Continue.
It's important to note that Bitcoin transactions are irreversible, so make sure to double-check your recipient's Bitcoin wallet address before you continue. If you have enabled your two-factor authentication (2FA), you'll be required to enter a one-time password (OTP) into the 2FA code to proceed. After double-checking all details, click Send Bitcoin Now.
You'll be redirected to the Wallet page once your Bitcoin is successfully sent.
Step 5. Your recipient will cash out the BTC
Once your recipient has successfully received the BTC, tell them to cash it out by selling it on Paxful. They can either create an offer to sell it or check existing offers on the Sell Bitcoin page. Your recipient has nearly 400 ways to instantly cash out the Bitcoin you sent. All they need to do is find the payment method that works best for them.
It's Never Too Late to Explore Possibilities with Bitcoin
We get it—Bitcoin and cryptocurrencies, in general, may sound a little intimidating at first. But just like engaging in new endeavours, you'll surely get the hang of it as you go along. Bitcoin remittances are booming for a reason and the things we've listed above are just some of the many benefits it offers. If you're looking to experience the advantages above, the best time is now. It's also best to do a little research before you dive deeper into the crypto world, so you'll know the ins and outs of it.
Good luck!
Disclaimer: This is a sponsored post. Readers should do their own due diligence before taking any actions related to any company, product, or service mentioned in this article. BitcoinAfrica.io is not responsible, directly or indirectly, for any loss or damage caused by or in connection with the use of or reliance on any content, product, or service mentioned in this post. 
Buy Bitcoin with M-PESA in Kenya: A Step by Step Guide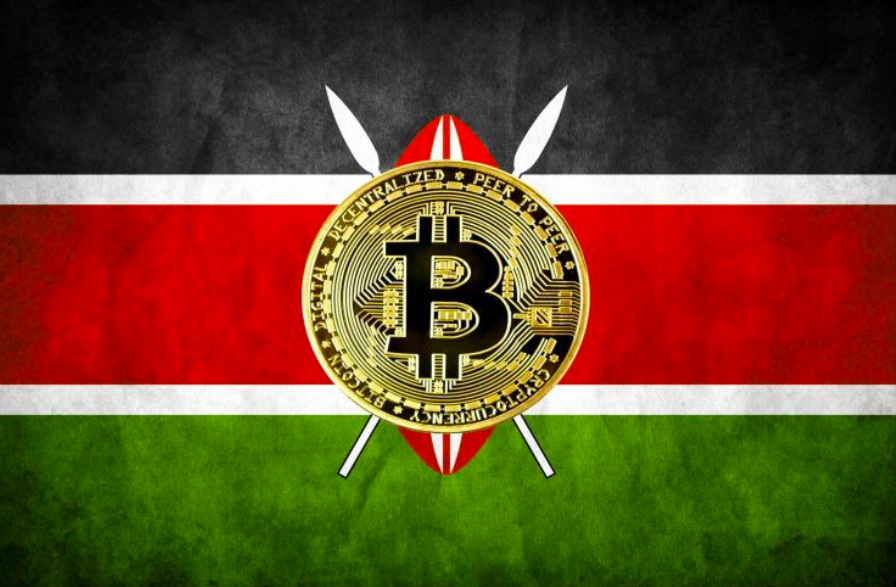 When it comes to buying bitcoin in Kenya, there are a series of steps involved. You typically have to choose the right bitcoin exchange, get your KYC verification, and fund your account with fiat currencies. One of the most crucial phases of getting your feet wet at bitcoin is the payment method addition. In short, it's the stage where you convert your KSH to BTC.
Bitcoin Kenya is currently ranking everywhere because bitcoin proves to be the leader of all digital currencies and the most popular in the cryptocurrency space. It is important to note that it isn't the only profitable currency available. You can choose to buy from a wide range of other profitable coins, including Ethereum, Binance Coin, Tether, Cardano, Polkadot, XRP, Litecoin, and so on. These other digital currencies, also called Altcoins, provide extra capabilities that make them more suitable for investment and trading in certain situations.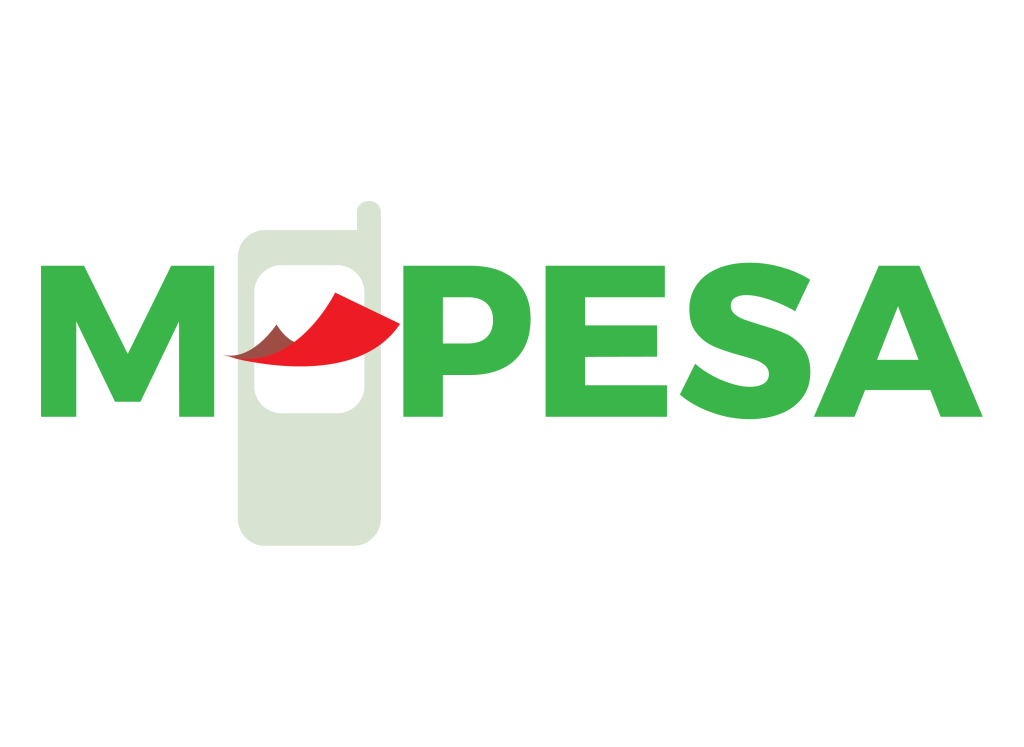 Since the launching of M-Pesa in 2007, it has greatly revolutionized financial transactions across various sectors. The company was originally introduced in Kenya to serve as alternative access to financial transactions for the country's population. Due to its ease-of-use, low cost, versatility, and massive impact on the financial sector, M-Pesa has reached about 10 countries, including Romania and India.
Especially in the crypto space, MPesa brings an entirely new meaning to convenience and security. It's a safe and super fast way to buy bitcoin in Kenya and altcoins, little wonder why it's the favourite payment method for most crypto traders in Kenya.
Being a mobile banking service, M-Pesa works by enabling its customers to complete all kinds of financial transactions using their mobile phones and a unique ID (or password). This includes sending, receiving, and even storing funds when they're not in use. Crypto exchange platforms include M-Pesa as a way to fund their account and purchase bitcoin, alongside credit card, debit card, and bank transfer.
Maybe you've heard so much about the benefits of M-Pesa and can't wait to have your bite of this innovative tool. The truth is, buying bitcoin Kenya or cryptocurrency has never been more effortless with M-Pesa. In these few steps, we'd walk you through the process of owning your bitcoin using M-Pesa.
Step 1: Create an account with a crypto exchange.
You need first to create an account with your desired exchange platform. Since you'd be making payments with M-Pesa, be careful not to select a bitcoin exchange that doesn't support M-Pesa. Although most exchanges support M-Pesa, there are, however, a few that don't. Running a check through the list of acceptable payment methods before creating an account can easily give you the required information.
If you'd be buying on a peer to peer exchange platform, ensure that your seller accepts M-Pesa before proceeding with the transaction.
Remitano P2P exchange supports the MPesa payment gateway, which makes it easy for you to buy bitcoin. You can create an account on Remitano in less than 5 minutes and start buying cryptocurrencies immediately.
You can effortlessly locate sellers that accept M-Pesa through the filter button on the platform. This can save you a considerable amount of time and effort. More than anything else, avoid dealing with sellers who have a bad reputation or feedback score. Only deal with those whose feedback score is 100% and have a selling limit higher than your intended purchase.
Step 2: Create, activate, and fund your M-Pesa account very easily.
Unlike what some people think, creating an M-Pesa account doesn't require your bank account details. M-Pesa aims to make digital financial transactions accessible to everyone, even those who do not have a bank account. Since virtually everyone owns a mobile phone, making the mobile device into a banking tool can bring about great relief. Financial transactions can be performed on the go easily and quickly.
Even when you already have a bank account, there are some reasons you may consider creating an M-Pesa account. For instance, going to the bank to transfer money might be inconvenient and stressful for you.  Thus, registering with M-Pesa will be ideal for enjoying digital financial transactions from anywhere in Kenya.
How to create your M-Pesa account
Visit the nearest M-Pesa agent outlet or Safaricom retail centre.

Present your mobile phone alongside a Safaricom SIM card and valid identification document.

Upon completing your registration, you will receive a confirmation message, and a 4-digit M-PESA PIN sent via SMS.
How to activate your account
On the SAFARICOM Menu:
Select the M-Pesa menu, then click on Activate or Wezesha

Enter the 'M-PESA PIN sent to you via SMS

Create your own M-Pesa Secret PIN and confirm it. Ensure you keep your pin safe and private at all times

Enter the ID number you used during registration and boom! You're done.

Once the registration is successful, you will receive a confirmation message from M-Pesa containing your balance.
Afterwards, download the Safaricom App to access a host of M-Pesa services, including crypto exchange funding.
Funding your M-Pesa account
There are two ways you can fund your M-Pesa account: via an agent or your bank account.
1. Via an Agent
Visit any authorized M-Pesa agent with your original ID and phone

Inform your agent how much you want to deposit

The agent will use his/her phone to send you e-money in exchange for cash

You and your agent will receive a transaction confirmation SMS from M-Pesa
2. Via your bank account.
Register for mobile banking with your bank

Create an M-Pesa account and activate it

Dial the USSD code or use your bank's mobile app to send funds to your M-Pesa account.
Step 3: Buy bitcoin
After registering an account on Remitano and you have funded your M-Pesa account, the next thing is to buy bitcoin. Remitano offers a wide range of payment options including Remitano KES Wallet, Simplex, and M-Pesa Safaricom. Since you are paying with M-Pesa, follow these steps:
Visit Remitano.com p2p page to choose from the numerous bitcoin sellers available

Select a seller that accepts M-Pesa and click on the buy button beside the seller's details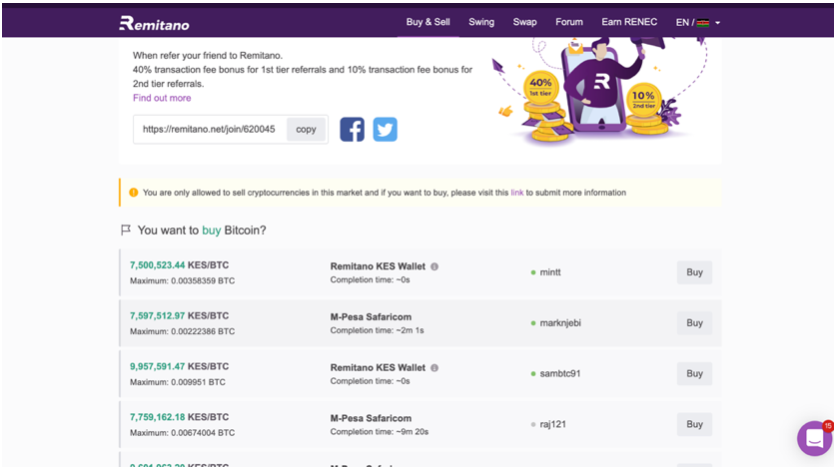 Read the seller's details carefully in case there's any information you should know. Normally, the terms and conditions will be short, so you wouldn't spend much time there.

Input the amount of BTC you wish to Buy in Kenyan Shillings, and you'd see the number of bitcoins you will get. You can also choose to receive the bitcoin in an external wallet.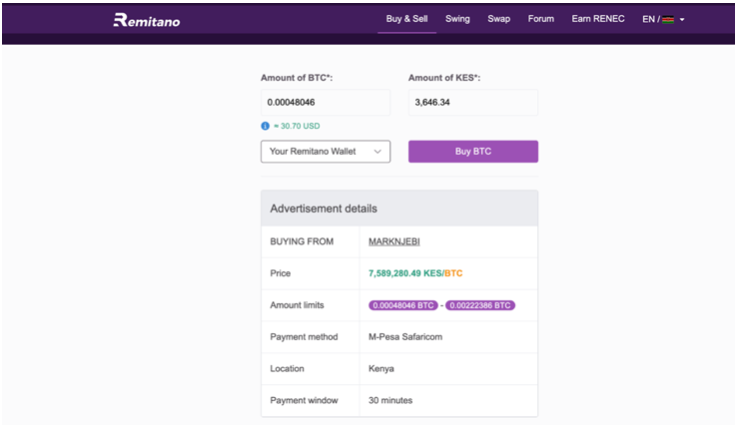 Make your Mpesa Payment to the seller within the payment window

Confirm your payment, and you will immediately receive the Bitcoins at the specified address.
Finally, Once you complete your first purchase of bitcoin, subsequent purchases become even easier. Since you already have your M-Pesa account linked to the crypto exchange, you only have to ensure your account is funded.
You can as well sell your bitcoins and receive Kenya shillings in your M-Pesa account as payment.
It is important to know that Remitano, the leading p2p crypto exchange is offering a coin-back policy for both new and current crypto users on the platform. With each coin swap transaction on the exchange, users have the opportunity to receive a refund of up to thousands of dollars and a series of special incentives
As a bonus in this piece, the exchange Remitano is planning to launch its coin called RENEC, just like the Binance coin which is worth over $300. At the moment you can only mine using a Remitano mobile app. You can start mining RENEC today on Remitano.
Disclaimer: This is a sponsored post written by a third party. Readers should do their own due diligence before taking any actions related to any company, product, or service mentioned in this article. BitcoinAfrica.io is not responsible, directly or indirectly, for any loss or damage caused by or in connection with the use of or reliance on any content, product, or service mentioned in this post.