Blockchain Adoption in Kenya: An Interview With Blockchain Taskforce Chairman Bitange Ndemo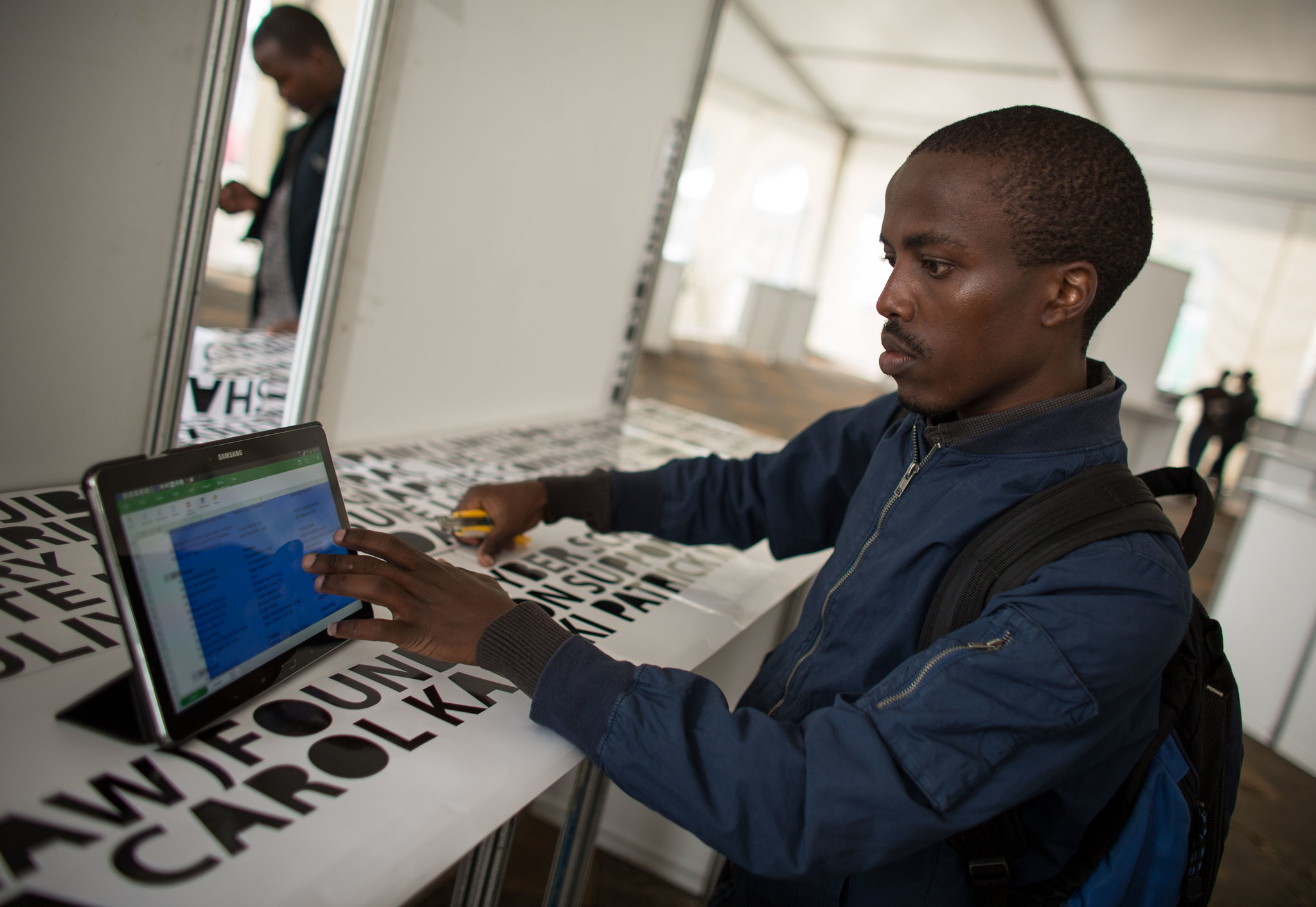 Kenya's private and public sectors have shown a keen interest in blockchain technology as the world attempts to tap into its potential benefits. To better understand the current state of blockchain adoption in Kenya, Bitcoin Africa reached out to Bitange Ndemo, the chairman of the Blockchain & AI Taskforce for his insights on the subject.
The State of Blockchain Adoption in Kenya
While blockchain adoption in Kenya is at its infancy, there are already a handful of companies implementing this disruptive technology to solve various challenges. The most notable of these companies include IBM, Twiga Foods, and TAZ technologies.
Moreover, Kenya's Ministry of Housing has declared its plans to execute its affordable housing project on the blockchain to improve transparency while Kenya's telecom giant Safaricom, Kenya's electoral body, and the Association of Construction Managers of Kenya have also shown interest in implementing distributed ledger technology.
Additionally, the government seems interested in creating an environment to enable widespread blockchain implementation. The creation of the Blockchain and AI taskforce, which has made several recommendations towards blockchain adoption, is a testament to this. Some of the taskforce's recommendations include creating trusted digital identities and a central bank digital currency.
Creating Trusted Digital Identities
In the past few months, Kenyans engaged in the registration of a digital identity, which will enable them to access government services more seamlessly.
According to Mr. Ndemo, the Huduma number (digital number) initiative was a recommendation of the taskforce to give Kenyans a trusted digital identity. The trusted digital identity will "enable the creation of the blockchain [for the flawless provision of] services," Ndemo stated.
A trusted digital identity will prevent problems such as the duplication of identification numbers and the necessity to hold multiple numbers from a driving license number to a birth certificate number.
Developing a Central Bank Digital Currency
In 2018, the taskforce proposed the development of a central bank digital currency (CBDC) that would act as a valid legal tender. Although it is not yet clear if the CBDC will be executed on the blockchain, the digital currency would improve transaction traceability and thus reduce cases of corruption in the East African nation.
The proposal is supported by the Central Bank of Kenya (CBK) where its officials are working together with the taskforce to create a legal sandbox, according to Ndemo.
South Africa's central bank, for example, is already making huge strides in exploring a CBDC, which could motivate the CBK and the taskforce to develop these plans further.
Tokenising the Kenyan Economy
The tokenisation of assets is another important aspect of blockchain adoption in Kenya. According to Ndemo, Kenya's economy needs to be tokenised in order for Kenyans to enjoy benefits such as increased liquidity, enhanced security during the transfer of assets, elimination of intermediaries, faster transfer of ownership, and the ability to sell or buy assets 24/7.
"We need to slowly begin to tokenise the economy and develop some value chains to help the citizens to understand [this process]," Ndemo stated.
Tokenisation is the act of digitally storing the rights to an asset on a blockchain enabling the transfer of ownership from one person to another. Some examples of assets that can be tokenised include houses, land, information, art, music rights, and identity.
The Future of Blockchain Adoption in Kenya
Much is expected from the Blockchain & AI Taskforce as Kenya strives to live up to its African Silicon Valley title. Therefore, the taskforce has an uphill task as it begins implementing some of its proposals.
"We finished the [blockchain and AI] report two months ago and now we start some of the implementations," Bitange asserted.
Asked about the future of blockchain adoption in Kenya, Bitange said adoption is inevitable.
"There is no choice but to embrace these disruptive technologies. Several enterprises have already started to use the fourth industrial revolution technologies with excellent results. Soon, virtually everybody will need these technologies."
With a vibrant local tech startup scene, a small but established cryptocurrency community, and a government that is supportive of blockchain technology, Kenya is positioning itself to become a leader in distributed ledger technologies. It will most likely not take long for blockchain trials to turn into blockchain solutions that are being used by Kenyans on a day-to-day basis.
How to Buy Tether (USDT): A Step-by-Step Guide for 2021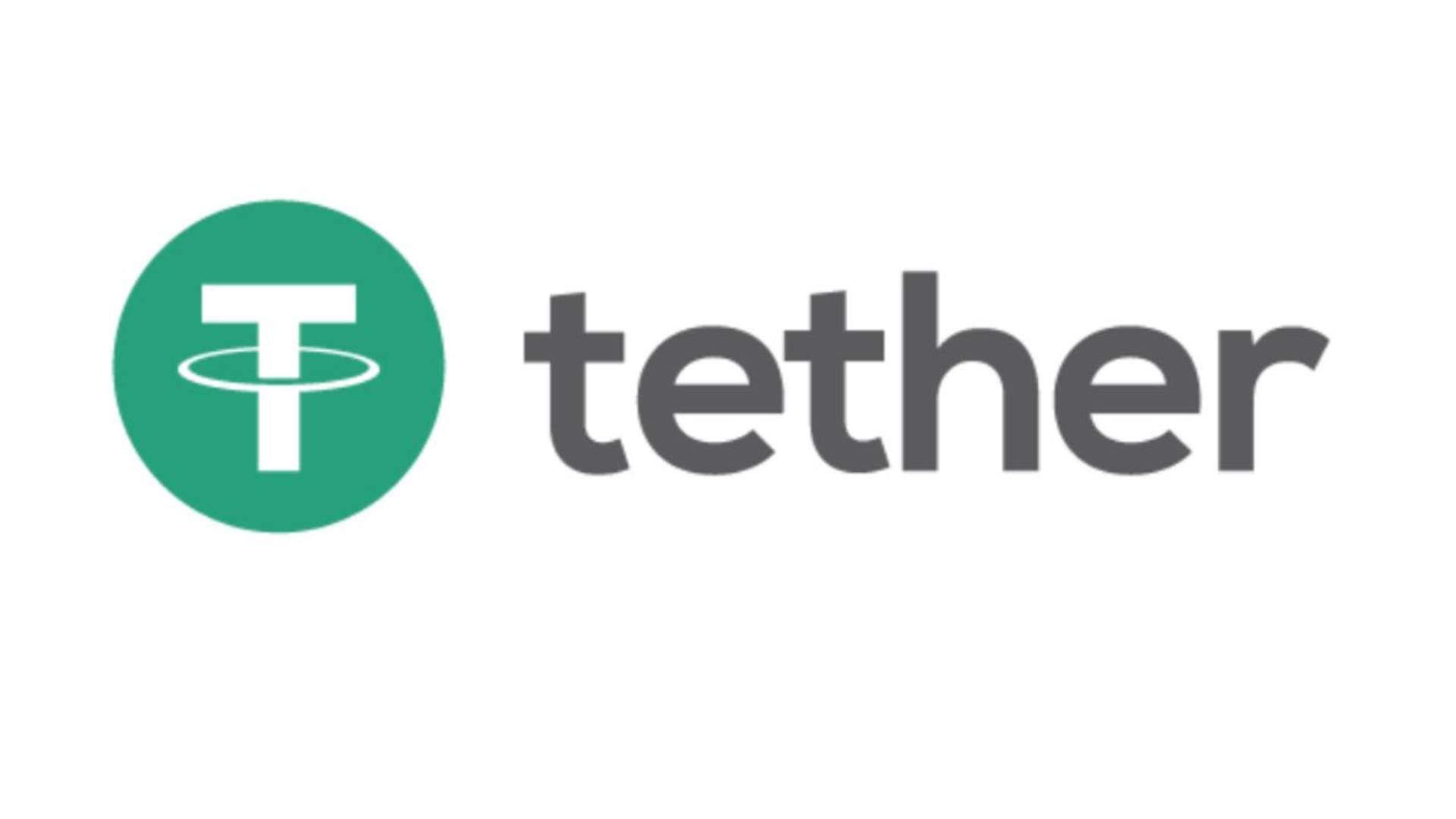 Tether is a stablecoin backed 1:1 by the US dollar. As a result, it does not experience the same volatility as other cryptocurrencies. In this guide, you will learn how to buy tether on Africa's leading peer-to-peer exchange, Paxful.
How to Buy Tether (USDT)
To buy USDT, you will need a cryptocurrency wallet and an account with an exchange. Here are the steps you should take:
Download a mobile, desktop, or hardware crypto wallet to store the USDT you will purchase.
Next, create an account with an exchange or a P2P marketplace that supports Tether USD. For instance, you can create an account on  Paxful. If you already have an account, log in.
After registering an account, verify the required credentials. Paxful requires users to verify details like phone numbers, home addresses, email addresses, and ID numbers.
How to Buy Tether from a Peer-to-Peer Marketplace
If you created an account on Paxful, you can buy tether by using these steps.
Visit the website.
Click "Buy" and select tether.
Choose your preferred payment method and currency. For example, Paxful offers over 350 payment methods such as PayPal, mobile money, gift cards, crypto, and debit cards. Also, enter the amount you wish to purchase and select your country.
Click "Search Offers."
The platform will display a list of offers based on the criteria you chose. Browse through this list paying close attention to the buy limits, prices, offer terms, and time limits.
Read the reviews of the sellers that catch your attention. Before choosing a seller, ensure that they are fully verified and active on the platform.
Once you find a suitable seller, click "Buy." Note that you should read the seller's terms first before starting the transaction.
If the platform offers a live chat feature, you and the seller can discuss the transaction details. For instance, the seller will send you the payment details through this chat feature.
Make the payment and follow any other instructions the seller has provided. Additional instructions that sellers might require you to undertake include sending a photo of your ID. The seller could use this document to verify that the payment sender matches the name on the ID.
Once you complete the payment, confirm on the website that you have paid.
The seller will then verify the payment and release your USDT.
After a few minutes, your USDT balance should reflect in your account. If you desire, transfer the crypto to another wallet.
Purchase Tether in Person
If you prefer to make a one-on-one transaction, look for local tether sellers on reputable Facebook or Telegram groups, or choose the "in-person" purchase option on a peer-to-peer exchange.
Contact the seller and schedule a meeting at a public place. Tell them how much you wish to buy so that they can prepare themselves in advance. They should also tell you how much it will cost.
Once you meet with the seller, show them the money as a sign of trust. But do not hand it over just yet. The seller should send you the USDT first.
Wait until the new USDT balance reflects in your wallet before paying the seller.
Buying tether is straightforward and flexible. You can use your local currency or another digital currency to acquire this stablecoin. Moreover, using a platform like Paxful gives you more than 350 methods of buying USDT, thereby providing convenience.
To buy Tether USDT in Africa, access Paxful here.
*This article was written in cooperation with Paxful, Africa's leading peer-to-peer bitcoin exchange.
Weekly Roundup: Bitcoin Hits over $60,000, Luno Launches ETH & USDC Interest Accounts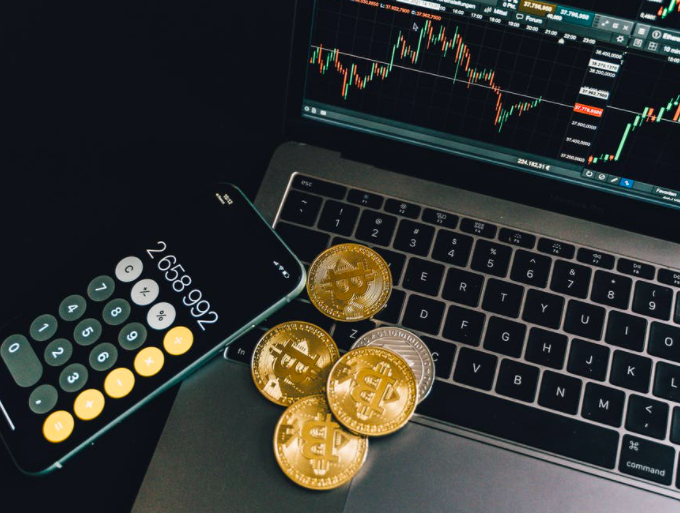 Bitcoin broke past the $60,000 mark on March 13, 2021, to surpass Facebook in total market value. To learn more about this and other stories, keep reading this article.
Bitcoin Hits Over $60,000 and Surpasses Facebook in Value
On March 13, 2021, bitcoin recorded a high of $61,683.86. This is yet another milestone that the cryptocurrency has achieved after recording a series of several all-time highs in the past three months.
Institutional investors continue to boost bitcoin's price with Chinese firm Meitu being the latest company to purchase crypto. The firm bought $22.1 million in ether and $17.9 million in bitcoin.
"Beeple's $69 million [non-fungible token] record demonstrates the true power of crypto, adding curiosity and fuel to the retail fire. Expect volatility but a landing of $100K levels by Q3," said Jehan Chu, Managing Partner of trading firm Kenetic.
Furthermore, bitcoin's market cap has risen to the eighth position, surpassing Facebook. Currently, bitcoin has a market capitalization of about $1.07 trillion while Facebook has a market cap of $808.76 billion.
Luno Users Can Now Earn Interest on Ether and USDC Savings
Luno users can now add ETH and USD coin (USDC) to their savings wallet where they can earn 4 percent and 7.6 percent APR, respectively. The exchange introduced the savings wallet five months ago allowing users to earn up to four percent on their bitcoin savings.
"The addition of two new cryptocurrencies to the savings wallet gives customers even greater flexibility and potential to earn interest as they grow their crypto savings. A high percentage of Africans who own cryptocurrency do so for speculative investment purposes, with the majority holding their crypto for the long term. If your crypto investment strategy is holding your crypto long-term, the savings wallet earns you additional interest for what you were already doing," said Marius Reitz, the General Manager for Africa, at Luno.
According to a Luno 2020 survey, more than a third of the respondents (35 percent) were not earning interest on their traditional cash savings. On the other hand, 54 percent were not earning interest on their current bank accounts. As a result, Luno wants to change these statistics with its crypto savings wallet.
The savings feature pays out interest monthly and users can access their savings 24/7. Moreover, 250,000 people are using the savings wallet since its launch.
South African Company Invests in Bitcoin
It is not large companies alone that are investing in bitcoin. According to an article on Tech Central, open-source software firm LSD Information Technology has purchased R2 million in bitcoin (about $135,570.70).
The company's board agreed to invest in the digital asset on January 4, 2021. In the initial purchase, it bought R1 million in bitcoin then bought the other R1 million over the next two weeks. The firm used the crypto exchange BitFund to buy and hold the BTC.
"Our vision is to make the world more open, and bitcoin supports our philosophy on how we believe the world works best. Working in the open-source space seems to attract many crypto enthusiasts for whom the decentralised open nature of cryptocurrencies appeals," said LSD founder and CEO Stefan Lesicnik.
The firm participates in running and maintaining bitcoin full nodes.
To learn more about Bitcoin, download the Bitcoin Beginner's Handbook for free.
"Working with Conflux Exposed Me to New Opportunities" – An Interview with Conflux's Africa Lead Ehis Omozusi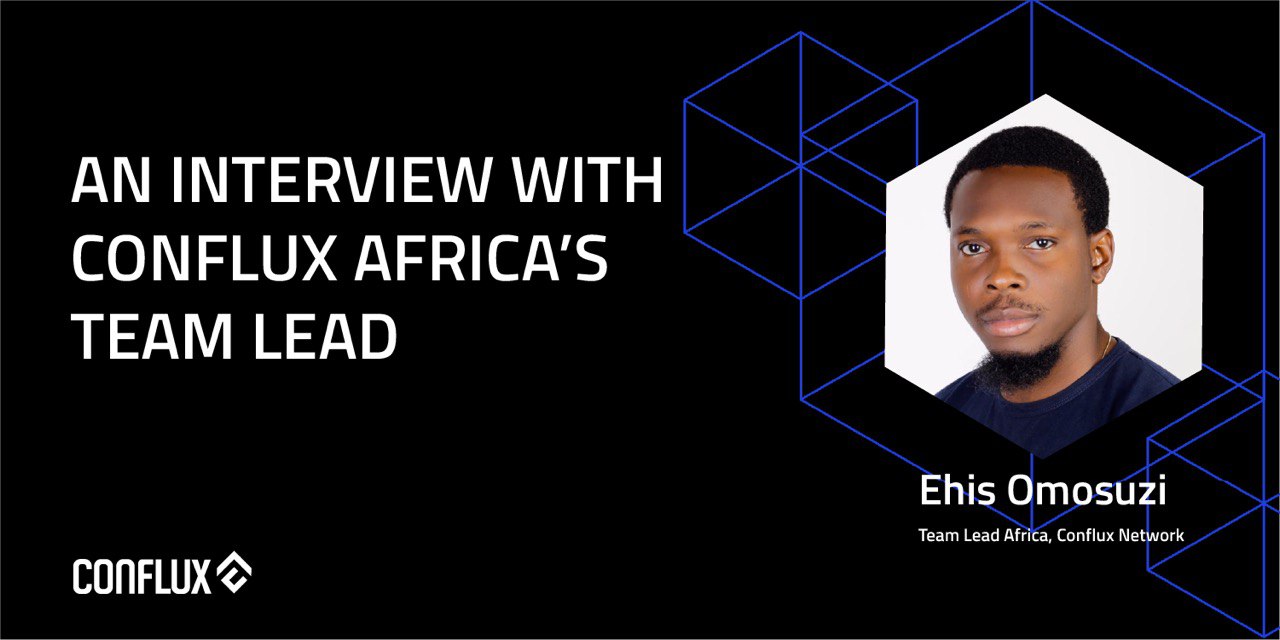 One of our core goals at BitcoinAfrica.io is to introduce our readers to income opportunities in the crypto industry.
Many international bitcoin companies and blockchain ventures hire marketing staff locally to ensure they can correctly tailor their messaging and marketing efforts to their target market.
To provide you with insight into what an Africa Market Lead's job looks like, we interviewed Ehis Omozusi from Conflux. Here's what he had to say.
How Did You Become the Regional Lead at an International Blockchain Venture?
I heard of Conflux Network in 2018 while I was rounding up my Master's Degree program in Tianjin, China through a friend who had partnered with them. At the point, when Conflux Network was ready to expand to various countries, I had the opportunity to speak with the Head of Marketing.
We spoke about the opportunities in Africa and how we can impact the continent with blockchain technology. In 2019, I became the Africa regional lead for Conflux Network. Since then, we have been able to secure some reputable partnerships and build a community of about 5000 people across Nigeria, Ghana, Kenya, Egypt, and South Africa.
What Makes Conflux an Exciting Project to Work for?
Conflux Network is a very progressive institution, community-driven, and backed by the Chinese government. At Conflux, we don't follow the norm. Conflux Network is one of the only blockchain projects that still operates using Proof of Work (POW).
In Africa, we have started a couple of Initiatives, which include exchanging CFX (Conflux token) for Jumia vouchers and we started a campaign where we rewarded the highest FPL points weekly with CFX.
We also started a bi-weekly webinar and Instagram live videos where we interact with our African community members, telling them about our new products. This gives the community a chance to ask questions, where the best questions are randomly picked and rewarded with CFX token. We will be bringing back our bi-weekly webinars next month.
We are also bringing the Conflux UMA to Africa. This is a summer course for student interested in becoming blockchain developers
What Does Your Job Entail?
As a regional market lead, overseeing market expansion in various Africa countries is one of the major objectives. As each market is unique in its own way, with culture, language to list a few. Also sourcing for the most reputable partnerships across these regions; from media partnerships to technical partnerships.
One of the most interesting objectives is building a strong ecosystem of people who trust and are loyal to our technology. Conflux Africa currently has over 5000 community members across various platforms.
What Would you Recommend to Africans Who Want to Work in Crypto?
Working with Conflux Network opened me to the variety of opportunities that are possible in the crypto and blockchain space.
You don't necessarily have to be a software developer to be able to work in this space. The space is relatively new and yearning for experts in all areas to help push adoption. Right now Conflux Network is open to ambassadors around Africa who will be duly compensated depending on their input to our ecosystem.
If you are interested in becoming an ambassador, click here.