Blockchain Adoption in Kenya: An Interview With Blockchain Taskforce Chairman Bitange Ndemo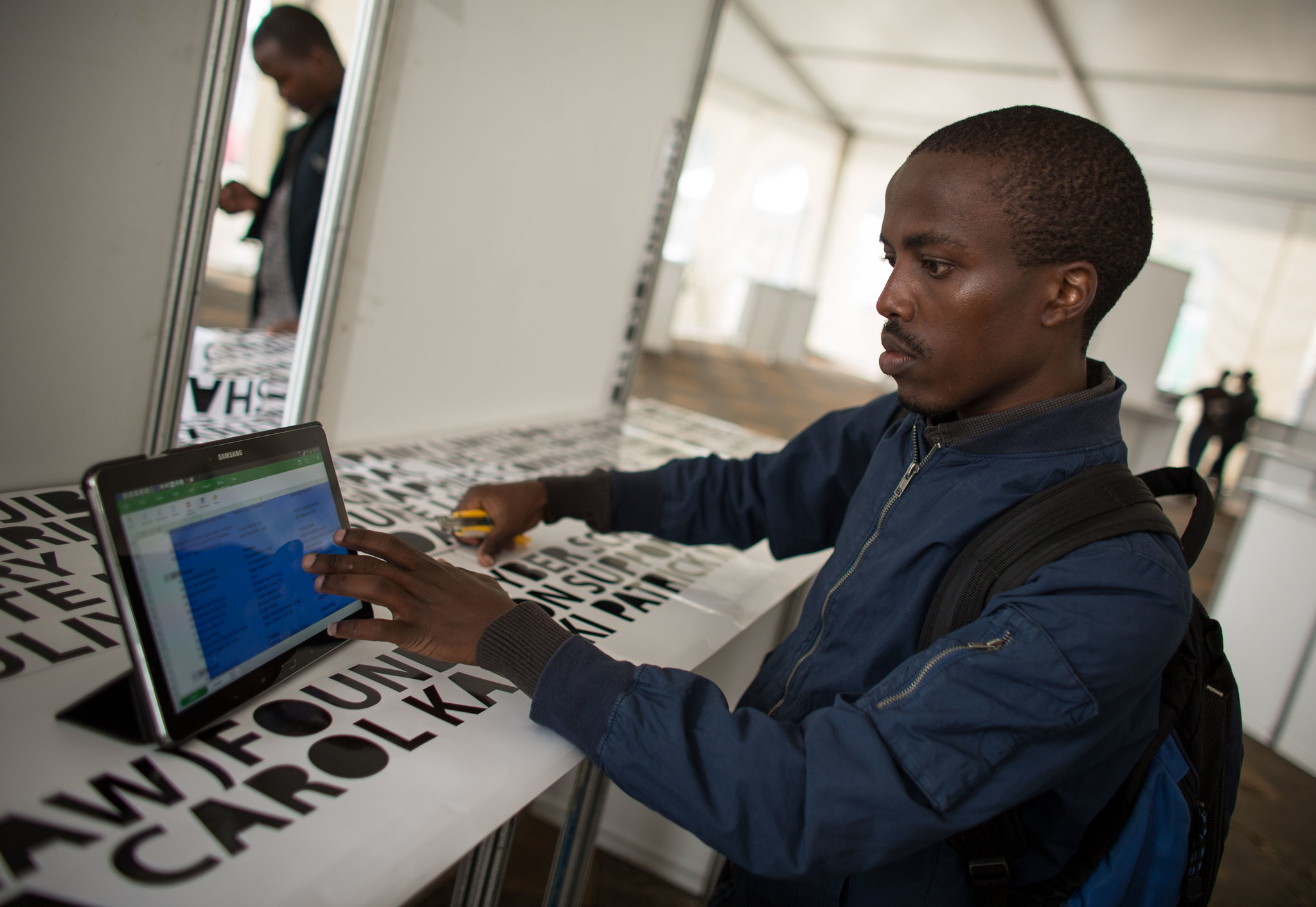 Kenya's private and public sectors have shown a keen interest in blockchain technology as the world attempts to tap into its potential benefits. To better understand the current state of blockchain adoption in Kenya, Bitcoin Africa reached out to Bitange Ndemo, the chairman of the Blockchain & AI Taskforce for his insights on the subject.
The State of Blockchain Adoption in Kenya
While blockchain adoption in Kenya is at its infancy, there are already a handful of companies implementing this disruptive technology to solve various challenges. The most notable of these companies include IBM, Twiga Foods, and TAZ technologies.
Moreover, Kenya's Ministry of Housing has declared its plans to execute its affordable housing project on the blockchain to improve transparency while Kenya's telecom giant Safaricom, Kenya's electoral body, and the Association of Construction Managers of Kenya have also shown interest in implementing distributed ledger technology.
Additionally, the government seems interested in creating an environment to enable widespread blockchain implementation. The creation of the Blockchain and AI taskforce, which has made several recommendations towards blockchain adoption, is a testament to this. Some of the taskforce's recommendations include creating trusted digital identities and a central bank digital currency.
Creating Trusted Digital Identities
In the past few months, Kenyans engaged in the registration of a digital identity, which will enable them to access government services more seamlessly.
According to Mr. Ndemo, the Huduma number (digital number) initiative was a recommendation of the taskforce to give Kenyans a trusted digital identity. The trusted digital identity will "enable the creation of the blockchain [for the flawless provision of] services," Ndemo stated.
A trusted digital identity will prevent problems such as the duplication of identification numbers and the necessity to hold multiple numbers from a driving license number to a birth certificate number.
Developing a Central Bank Digital Currency
In 2018, the taskforce proposed the development of a central bank digital currency (CBDC) that would act as a valid legal tender. Although it is not yet clear if the CBDC will be executed on the blockchain, the digital currency would improve transaction traceability and thus reduce cases of corruption in the East African nation.
The proposal is supported by the Central Bank of Kenya (CBK) where its officials are working together with the taskforce to create a legal sandbox, according to Ndemo.
South Africa's central bank, for example, is already making huge strides in exploring a CBDC, which could motivate the CBK and the taskforce to develop these plans further.
Tokenising the Kenyan Economy
The tokenisation of assets is another important aspect of blockchain adoption in Kenya. According to Ndemo, Kenya's economy needs to be tokenised in order for Kenyans to enjoy benefits such as increased liquidity, enhanced security during the transfer of assets, elimination of intermediaries, faster transfer of ownership, and the ability to sell or buy assets 24/7.
"We need to slowly begin to tokenise the economy and develop some value chains to help the citizens to understand [this process]," Ndemo stated.
Tokenisation is the act of digitally storing the rights to an asset on a blockchain enabling the transfer of ownership from one person to another. Some examples of assets that can be tokenised include houses, land, information, art, music rights, and identity.
The Future of Blockchain Adoption in Kenya
Much is expected from the Blockchain & AI Taskforce as Kenya strives to live up to its African Silicon Valley title. Therefore, the taskforce has an uphill task as it begins implementing some of its proposals.
"We finished the [blockchain and AI] report two months ago and now we start some of the implementations," Bitange asserted.
Asked about the future of blockchain adoption in Kenya, Bitange said adoption is inevitable.
"There is no choice but to embrace these disruptive technologies. Several enterprises have already started to use the fourth industrial revolution technologies with excellent results. Soon, virtually everybody will need these technologies."
With a vibrant local tech startup scene, a small but established cryptocurrency community, and a government that is supportive of blockchain technology, Kenya is positioning itself to become a leader in distributed ledger technologies. It will most likely not take long for blockchain trials to turn into blockchain solutions that are being used by Kenyans on a day-to-day basis.
Aeternity Hub Africa to Promote Cashless Economy with Cryptocurrency Payment Platform 'BitPal'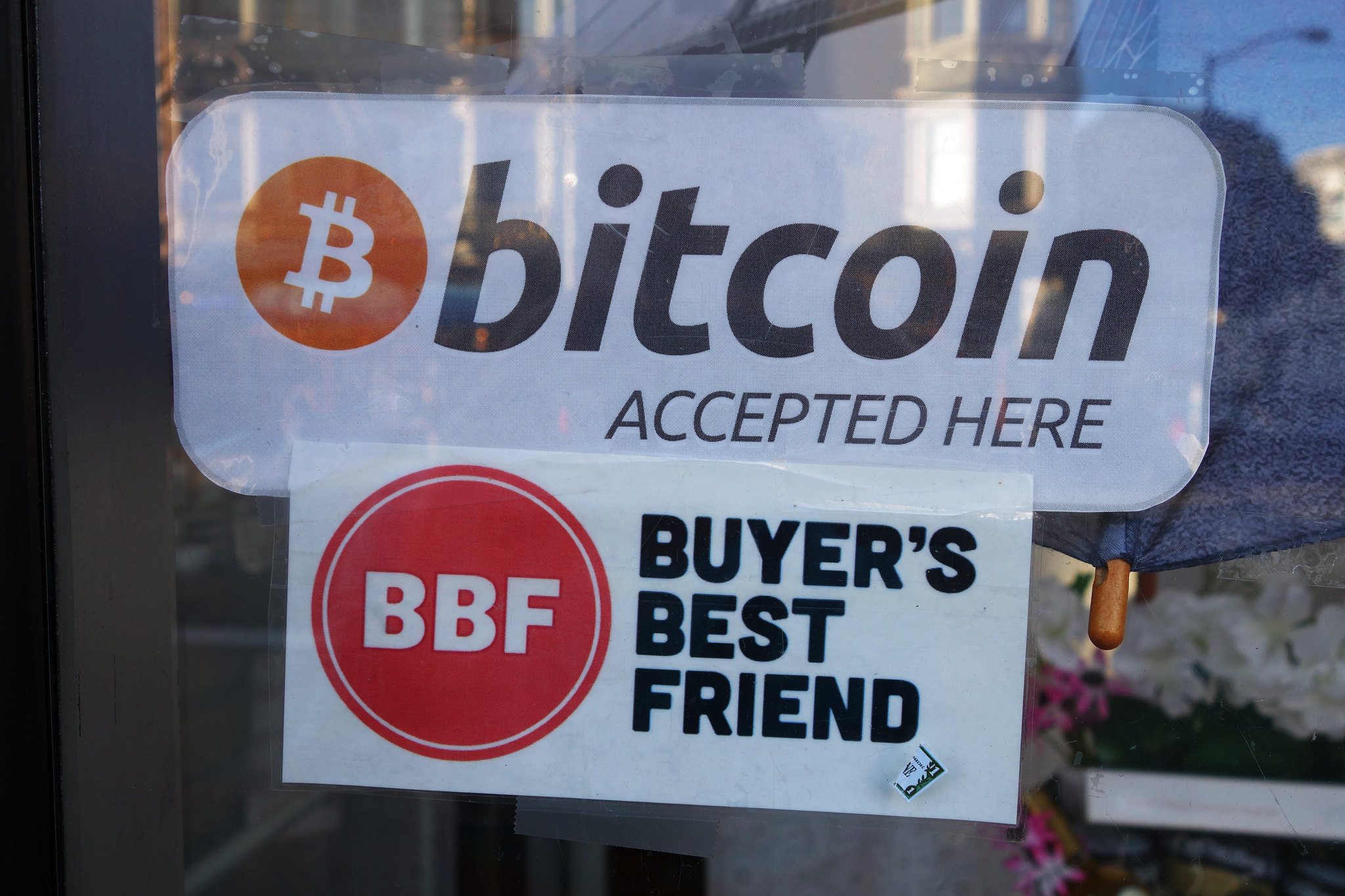 Nairobi-based blockchain startup Aeternity Hub Africa has launched BitPal, a cryptocurrency payment platform that aims to promote a cashless economy in Africa.
Aeternity Hub Africa's BitPal Payment Platform
BitPal enables merchants to accept payments for the sale of goods and services in Bitcoin, Aeternity, Ether, Dash, and EOS. The platform is targeting small, medium, and large businesses that operate online or physical stores.
According to Aeternity Africa's COO Frank Deya, BitPal will take money online where most people are currently spending their time.
"To date, payments and cross-border transactions are the most popular use cases that have been explored by blockchain. However, very few businesses in Africa have integrated an on-ramp to offer their customers the cryptocurrency option to pay for goods and services. BitPal will play a crucial role in driving mass adoption, generating new markets, and enabling a seamless cash-out gateway to thousands of merchants across the continent. We envision a not too distant future where the 'Crypto Accepted Here' payment button on an online store or a sign at a physical store is ubiquitous to BitPal," he said.
How BitPal Works
BitPal is an easy-to-use, zero transaction fee platform. Customers simply have to choose one of the supported cryptocurrencies to pay for a product or service. An invoice is then produced indicating a fixed exchange rate. Once the payment is settled, BitPal converts the cryptocurrency to the merchant's preferred fiat currency. The merchant can then cash out the payment to their bank account.
Aeternity Africa wrote in an official statement:
"BitPal is a ready-to-use platform. It takes away from the merchant the headache of setting up a wallet."
BitPal features an automated API gateway for accepting payments in crypto and the point-of-sale is accessible through a mobile or web application.
Aeternity Africa plans to add more cryptocurrencies to its platform and to include an MPesa option for merchants to cash out. In addition, the startup has already attracted four businesses that are interested in on-boarding the platform.
Kenya-based BitPal is poised to become one of the projects could drive crypto adoption and promote cashless economies across the continent.
Crypto Education and Adoption in Nigeria: An Interview with Luno's Country Manager Owenize Woghiren-Odia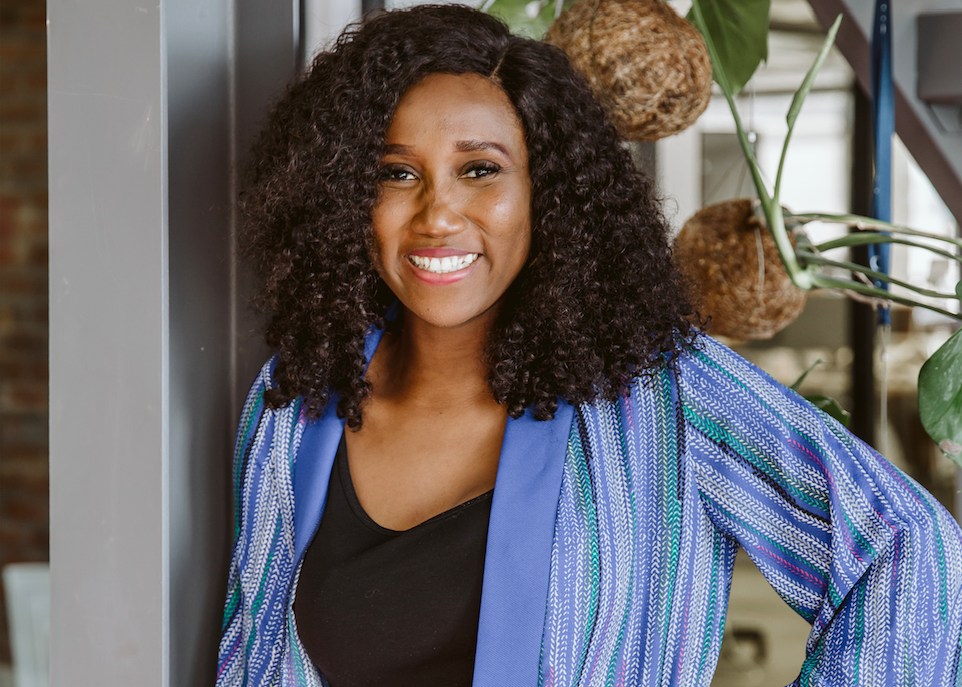 Cryptocurrency company Luno has been making significant efforts to promote crypto education and adoption in Nigeria. Bitcoin Africa talked to Luno's Country Manager, Owenize Woghiren-Odia, to better understand these efforts.
Promoting Crypto Education One University at a Time
Luno's strategy to demystify cryptocurrencies to the Nigerian population is through education. To achieve this, the company is targeting universities in all geopolitical zones in the West African nation to create awareness.
According to Owenize, crypto education will help Nigerians to dissociate cryptocurrencies like bitcoin with Ponzi schemes as well as to inform them that they can purchase cryptocurrency with as little as N1000.
Recently, Luno spoke to students at the University of Lagos and the company plans to continue spreading awareness through university students.
"Students represent the future and we wanted to engage with the future of money," she said.
That said, crypto awareness in Nigeria is increasing according to a survey by Luno. The company discovered that 65 percent of Nigerians are aware of cryptocurrencies. Additionally, Luno predicts that more Nigerians will buy crypto in 2019 since 48 percent of the respondents showed a willingness to buy.
Rising Demand for Crypto
There is a notable rise in the demand for crypto in Nigeria which is, in turn, driving investment. Owenize said that global crypto exchanges are funding local businesses in Nigeria and that numerous crypto projects have been launched in the West African nation.
Nigeria ranks among the top countries in Africa with high bitcoin trading volumes on LocalBitcoins. Moreover, users buying crypto on the Luno platform in Nigeria are between the ages of 22 to 45 which signifies a lot of interest from the youth.
Although crypto adoption in Nigeria is increasing, the lack of regulation continues to be a challenge. However, Owenize noted that the Central Bank of Nigeria (CBN) has shifted its approach to a neutral position.
"Part of that is being driven by increased interest from global financial institutions like the IMF and the World Bank. So the CBN, I believe, is also watching increasing investments from other nations flowing into the country and they, of course, want to ensure they stay current and connected with what is going on in this new and increasingly popular financial space," she explained.
Remittance flows from the Diaspora, cross-border payments, and crypto jobs are some of the factors that are fuelling cryptocurrency adoption in Nigeria.
More Women Are Interested in Cryptocurrencies
An increasing number of women in Nigeria are interested in cryptocurrencies, according to recent research carried out by Luno. The survey found out that more than 48 percent of women consider purchasing cryptocurrencies.
"That means women are taking advantage of the opportunity of actively playing in a new financial system and I encourage more women to join and be early adopters," Owenize said.
Although the number of women engaging with bitcoin globally is very low at only 9.91 percent, Owenize is passionate about female crypto adoption and she believes that there is a place for women in the crypto space. Moreover, she advised young women to get certified in blockchain technology so that they can acquire better opportunities in their careers.
"Gone are the days where people think technology or the computer (in layman's terms) is only for men. […] We have so many great women taking up big positions in the information technology space, and I hope to see even more specialise in cryptocurrency," she added.
Crypto Adoption in Nigeria Will Become More Institutional
There has been a common feeling globally that crypto adoption could have a lot of benefits for Africa. In Nigeria, the same feeling is shared and Owenize envisions a bright future for the industry. In addition, she believes that the future of crypto adoption in Nigeria will become more institutional.
Many financial service companies are interested in cryptocurrencies and are only hindered by regulation, she said. However, Owenize is confident that regulation in the crypto space is nigh, a move that will significantly boost adoption in the country once implemented.
In the meantime, Luno is presently self-regulating to ensure that "when regulation eventually comes it will not be found defaulting in any way." The company also plans to scale its services across the continent as demand for crypto increases.
Can Cryptocurrency Disrupt the Online Gaming Industry?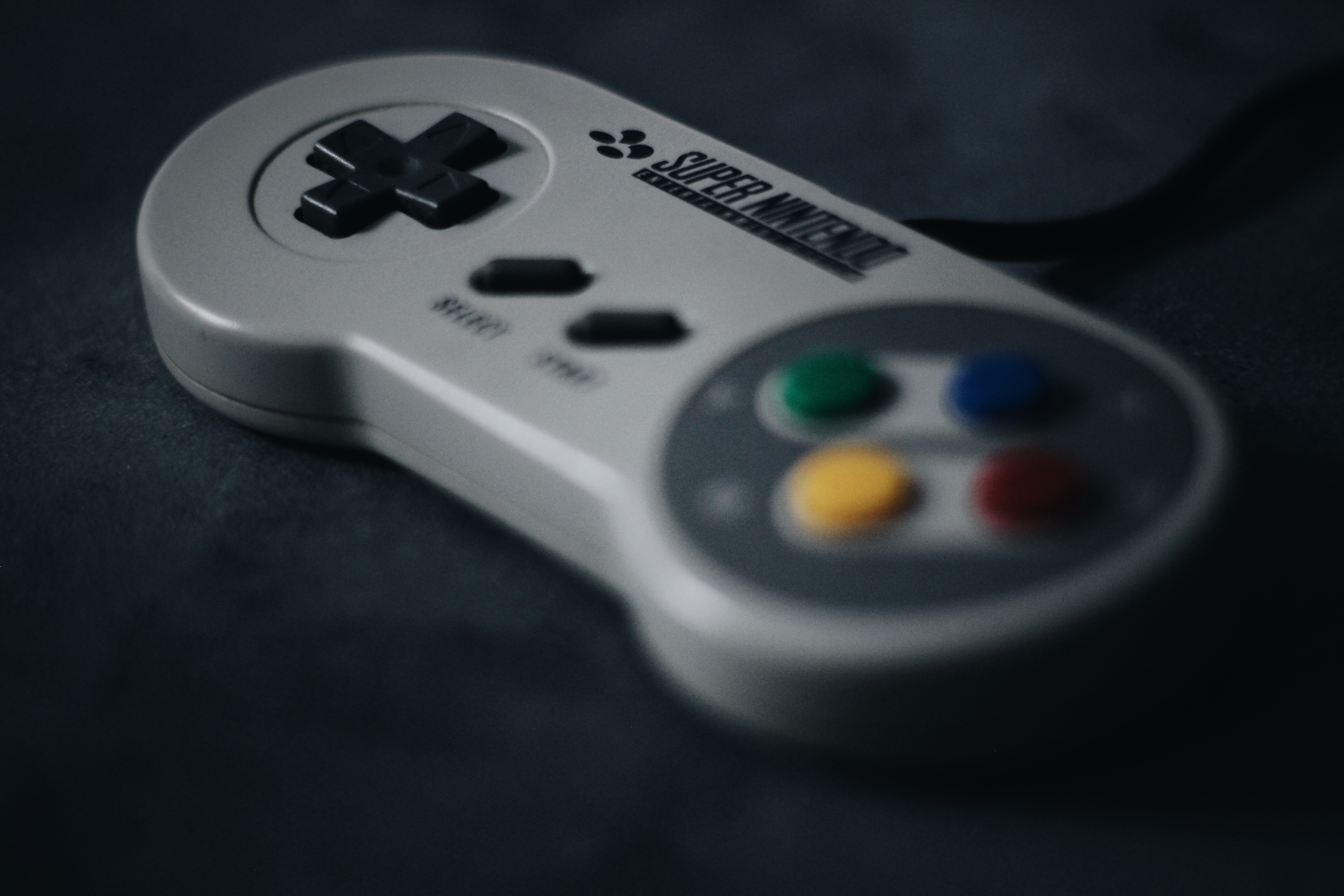 Cryptocurrencies have had a marked impact in various industries over the past few years, generating hype and controversy in equal measure.
When it comes to online gaming, there is ample opportunity for bitcoin and its contemporaries to cause disruption. But what shape will this shakeup take and how will this differ depending on the segment of the market that is affected?
Online Casino Sites
The rise of digital gambling services has been fuelled in the recent past by the relaxing of regulations surrounding web-based wagering, as well as the streamlining of the transactions required to deposit and withdraw cash from casino sites.
In spite of ongoing efforts to address claims that some countries are too liberal in terms of online gambling regulation, continued growth is anticipated and the industry could generate $100 billion annually within the next half-decade.
Unfortunately, most mainstream casino sites do not offer direct deposits and withdrawals using cryptocurrency. If you want to snap up bonus deals at Casumo or any other popular site, you will most likely have to rely on a credit or debit card transaction.
Indirect use of cryptocurrency can be achieved in this context through certain payment platforms. Skrill, for example, offers a crypto-oriented aspect of its service that can then allow for conversion into a classic fiat currency.
The reason that online casino sites are anxious about embracing cryptocurrency is that it is still subject to a significant degree of volatility, with signs that this state of affairs will persist indefinitely. This is something that players are also considering from a practical perspective, with the investment opportunities presented by cryptos being seen as enough of a gamble in their own right, without bringing the likelihood of losing money at a casino into the equation.
Esports
Online gaming used to be casually competitive, but it did not take long for professional players to emerge and tournaments focused on showcasing their skills to be developed.
Prize money for major events based on titles like Counter-Strike: Global Offensive and Starcraft can spiral into the tens of millions of dollars, while huge audiences from around the world tune in to see their favourite players and teams do battle.
The influence of cryptocurrency in this area of the market is similarly nascent and in the process of evolving, rather than being a truly disruptive force that is impossible to ignore. What is more relevant to esports is the way that blockchain technology is leaving its mark at the moment.
Blockchain provides the backbone of cryptos and ensures that security is optimal. This is being adopted by certain emerging online gaming service providers in order to reduce the chances of cheating and prevent unwanted outside intervention in both high profile esports events and everyday face-offs between amateurs in their own homes.
As with online casinos, gambling is also being factored into the esports scene at the moment, with both cryptocurrency and blockchain technology facilitating the emergence of new solutions to make this a possibility.
Being able to place a wager on the outcome of a digital competition in the game of your choice is not a new concept. What is gaining traction at the moment is the ability to bet on how well you will perform in a match that you actively participate in.
Platforms which let players host their own mini-tournaments, gamble on the result and make money while they play the games they love can use crypto services to make this happen. This is a dramatic shift from the traditional approach to online gaming and will continue to cause changes as the industry matures.