South African Blockchain Startup Custos Media to Tackle eBook Piracy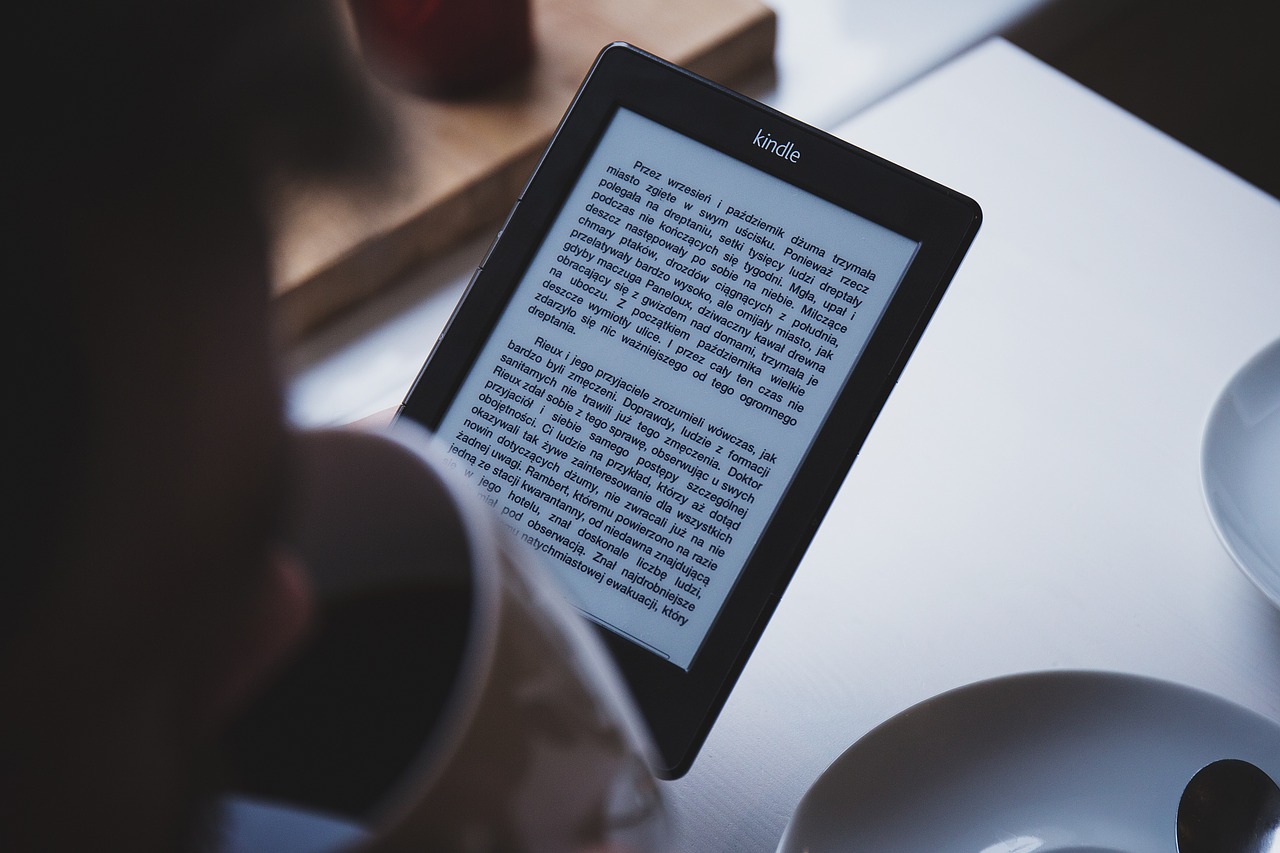 On September 13, 2017, South African blockchain startup Custos Media announced that it would take part in the new anti-piracy blockchain solution for eBooks. This follows a recent announcement that eBook publisher Erudition and Digimarc will be joining forces to work on a blockchain-based solution for the piracy of eBooks.
The new partnership kicks off the fusion of the infringement detection technology by Custos Media and the digital documents Barcode by Digimarc. The combination of the two forces is set to provide a more powerful and reader-friendly way of dealing with eBook piracy.
It's not the first time that Custos and Erudition will be working together. Over the past year, they have enjoyed a close working relationship. The South Africa-based startup has been providing technology that allows for the addition of bitcoin deposits to eBooks. Referred to as digital bounties, these deposits have enabled Custos to quickly detect pirated content after the first copy of an eBook has been shared.
eBook piracy has been a major setback for publishers across the globe with existing solutions falling short of providing the needed content protection. A good example is the hard Digital Rights Management (DRM) that at times inconveniences genuine readers by denying them access to their books or making them lose ownership if the platform gets terminated.
Digimarc and Custos Media, however, provide a functional solution. Digimarc's Barcode allows for a non-intrusive method by placing an invisible watermark on every eBook copy. On the other hand, Custos supplements this amazing technology by quickly finding copies of leaked watermarked eBooks even as pirates continue to share them on the dark web, which is hard to prod from the outside.
For Erudition, settling on the two companies was a no brainer. The patented technology by Custos that relies on superior watermarks and is unique for each type of media combined with Digimarc's Barcode gave their eBook distribution platform an unrivalled solution for dealing with piracy.
Custos approach is unique because of the hidden bitcoin deposits tied to each eBook copy. If an eBook is solely being controlled and used by the intended recipient, then the deposit stays intact. If, however, the eBook gets circulated within any piracy network, the bounty bitcoin deposits can be claimed from anywhere globally. It takes only seconds for the claimed bounty transaction to be visible on the bitcoin system before the publisher gets notified of the existence of the infringed copy. The embedded bitcoin bounties are unique to each eBook. This, therefore, makes it easy to reveal the identity of the customer making the infringement.
"This scheme improves on existing methods of watermarking files and then crawling various places on the internet to detect those files," said President of GiantSteps Media Technology Strategies and DRM Specialist, Bill Rosenblatt. "Bounty hunters can find these files in places which those crawlers can't access, such as password-protected cyberlocker accounts."
This approach by Custos makes it easy to essentially attack the piracy economy by targeting the file uploaders instead of the downloaders. This scheme plants seeds of distrust among the pirates' community by turning them against each other. Subsequently, the bitcoin bounty hunting system can infiltrate the impenetrable dark web marketplaces, emails, offline sharing and peer to peer networks. Custos' recent tests on their system using different media types, revealed that it takes an average of 42 seconds for individuals to claim the unique bitcoin bounties linked to each eBook file immediately after an upload on any social network. The dark webs average detection time is under five minutes.
"This is the perfect play of technologies to protect authors and publishers against the worrisome growth in content theft," said Custos' CEO, G-J van Rooyen. "By combining Digimarc's industry leading watermark with Custos for e-books, Erudition has created an exceptionally attractive platform for e-book retail."
Blockchain Technology Key to Fighting Corruption in Ghana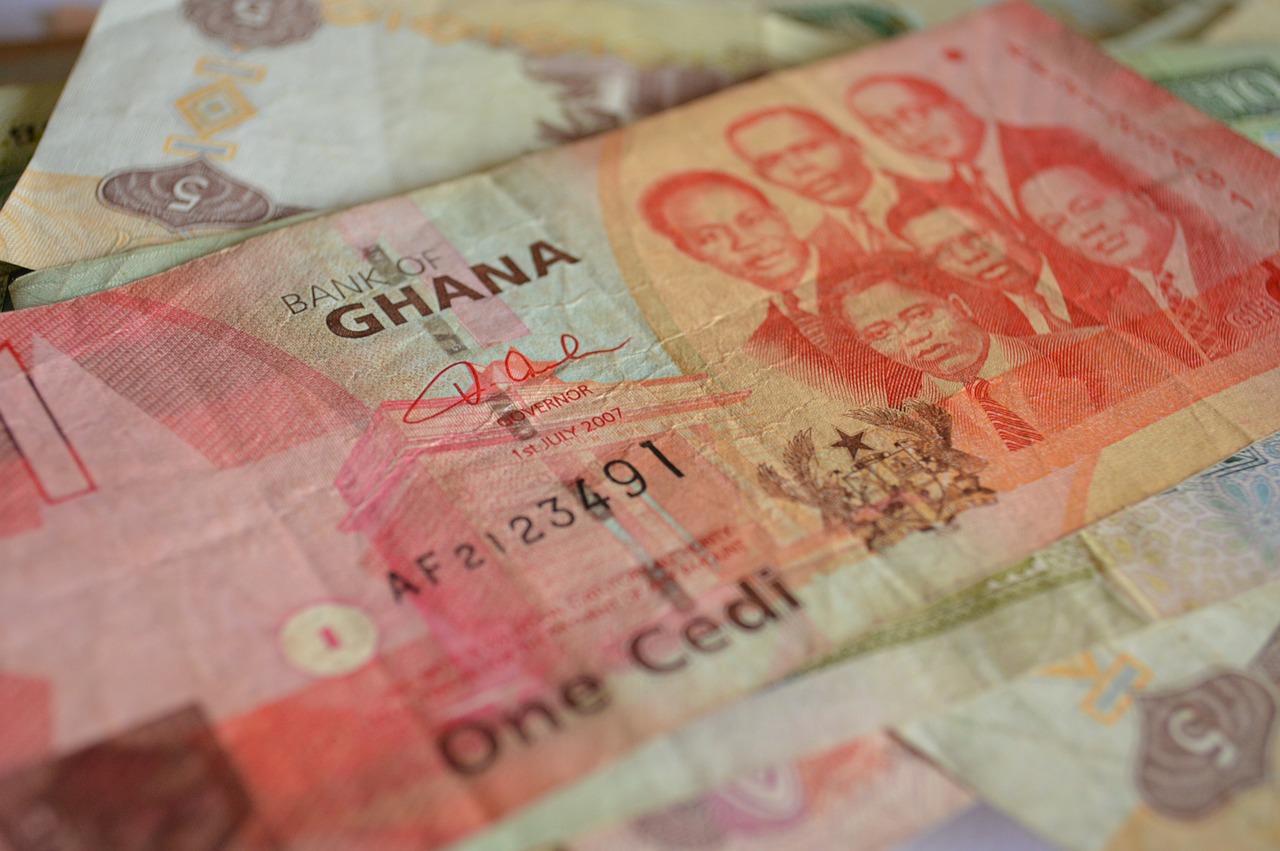 NikGroup, a consulting firm based in Ghana, wants to push for the adoption of the blockchain for social change as the government struggles to fight corruption in Ghana. 
Corruption in Ghana
The government of Ghana has a strong anti-corruption legal framework in place but faces challenges of enforcement. Corruption is illegal and both agent and principal are liable while the nationality of the offenders is irrelevant.
However, according to the CEO of NikGroup, Nick Owusu, due to ineffective mechanisms and systems, it is often difficult to trace and punish the offenders. This he blames on logistical and administrative challenges.
"Ghana has had to contend with the loss of state funds through the manipulation of documents, payroll fraud, fraudulent licensing, illegal transactions, abuse of contracts and office among others," Owusu stated.
Owuso's NikGroup is attempting to reverse this trend with the use of blockchain technology. According to Owusu, introducing a system to control these irregularities is a good move and that the blockchain revolution makes it difficult to manipulate data.
The Blockchain Technology Summit
The NikGroup will hold a Blockchain Summit with the theme "The Impact of Blockchain on Businesses for National Development". It is to take place on October 25, 2018, at 9:00 am at the Marriot in Accra. Owusu, also a motivational speaker, is expected to talk about how the blockchain can be used to fight corruption in Ghana.
Experts from industry and academia, policymakers in the public and private sectors, as well as key players in Ghana's financial sector will speak of the blockchain and how to adapt and explore this new technology to transform Ghana's economy.
NikGroup wants the summit to bring sanity into the system. It also wants to help bridge the financial gap between Ghana and the developed world as Ghana embraces this technology.
Topics at the summit include introducing the blockchain, its uses and applications, Bitcoin and its history, present and future, alternative coin offerings, basics to cryptocurrency trading, and emerging opportunities in the blockchain space for Africa.
eCampus Integrates Blockchain Technology in Its Latest Update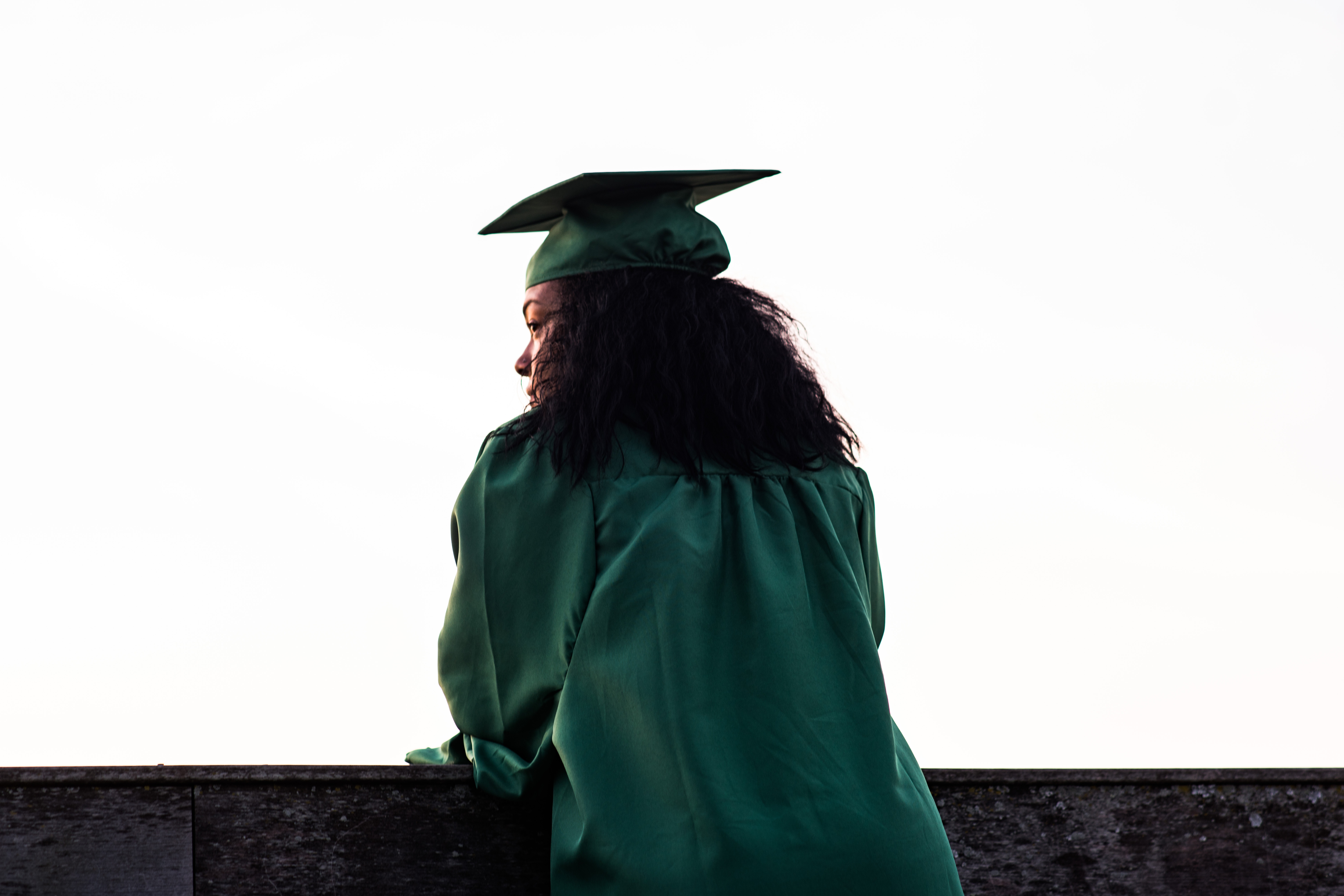 The eCampus app has integrated blockchain technology in order to allow students across Ghana to ascertain how prepared they are before taking an examination.
This latest update is designed to honour the memory of the past United Nation Secretary Kofi Annan and his positive involvement in the educational sector.
What is eCampus
The eCampus app is an education-focused mobile app, making use of blockchain technology, artificial intelligence, and machine learning to help students learn and prepare for upcoming exams. This is done using a rewarding, fun and responsive interface.
The lasted updates to the 3.0 version of the app include:
Blockchain Integration
Test Prep
Course Suggestions
Lab
Blockchain Integration
According to a blog post by eCampus, the blockchain Integration on the app makes it possible for app user to gain points from the general usage and interaction on the app. These points are expected to be exchangeable for service or products offered on the app.
Furthermore, certification can be generated using the points received on the app. The certificate is usually in form of a digital badge. This badge, in turn, can be used to secure employment outside the app.
Test Prep
The app makes it possible for a student to prepare for various national exams by letting them know how well prepared they are to take on such an exam. This is made possible using the test prep feature on the app. All that is required by the student is to select the type of test that intend to take and the app provides them with a test matching the examination.
Course Suggestion
For a student struggling with the choice of courses to undertake. The latest version of eCampus also possesses AI features, making it possible for it to suggest courses which are relevant to the students based on the profile of such student.
Labs (Beta)
This feature incorporates the use of virtual reality technology to help students explore numerous laboratory tests connected to their field of study.
eCampus version 3.0 is available on Google Play Store, Apple App Store, and Windows App Store.
Block Commodities and Pure Grow Africa to Launch First Crypto Project for Ugandan Farmers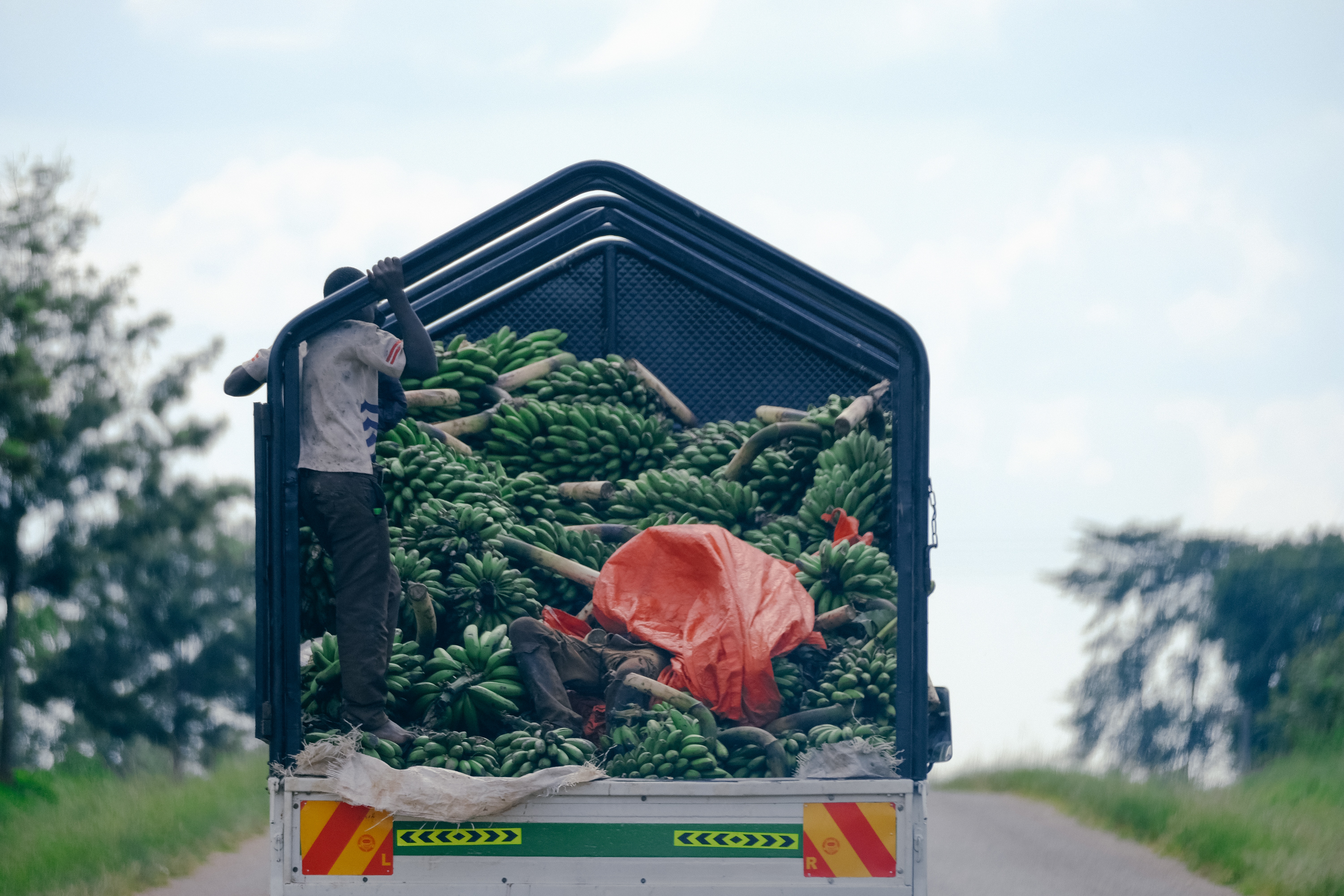 Block Commodities, a commodity trader operating in Africa, has announced a partnership with Uganda-based Pure Grow Africa to launch the first crypto project for Ugandan farmers. 
The Pilot Ecosystem
Block Commodities Limited, a London NEX exchange-listed company whose objective is maximising value through the blockchain ecosystem, has announced a partnership with Pure Grow Africa Limited (Pure Grow), a leading supplier of high-quality agricultural products based in Uganda. Block Commodities and Pure Grow are working together to bring the first pilot of a food project commodity cycle ecosystem.  
Pure Grow Africa, started in 2015 and focuses on promoting communities to sustainable agri-business and agro-value chain development. It supports farms in Africa by embracing modern technologies and applications to promote economic growth as well as creating community awareness and shared values. Farmers who are with the company strive to keep to the highest standards of food safety, environmental and sustainable policies. To start, Pure Grow will introduce 1,000 farmers and buyers to the Pilot Ecosystem.
Block Commodities will implement and support the ecosystem by providing finance and fertiliser products, as well as supplying the technology.
It will also coordinate loans in cryptocurrency – in the form of Dala tokens – for the already selected team of farmers, according to a company press release. This loan will provide the farmers with cash to purchase fertilisers cheaply and with better repayment plans, which will then enable the farmers to increase the production as well as to scale up and become commercial.
The Food and Agribusiness
Pure Grow's Director Bobby Juuko Kimbugwe, said: "We are placing smallholder farmers at the centre of our work; they are at the core of what we do. We want them to understand that they do not need to have money in their hands to be able to grow production. Block Commodities is the ideal partner to support growth in African farming."
Chris Cleverly, Executive Chairman at Block Commodities added that he was delighted about the partnership and hopes to support small-scale farmers and advance the ecosystem.
According to the African Development Bank, the food and agribusiness market is estimated to reach a value of one trillion dollars by 2030. Therefore, highlighting the great opportunity for African agriculture to become a leading player in this market. 
If the pilot phase succeeds, Block Commodities and Pure Grow will introduce the scheme to 50,000 more Pure Grow farmers. Further plans for the project are to expand and cover other countries in sub-Saharan Africa in due time.