5 Bitcoin Remittance Services Africans Can Use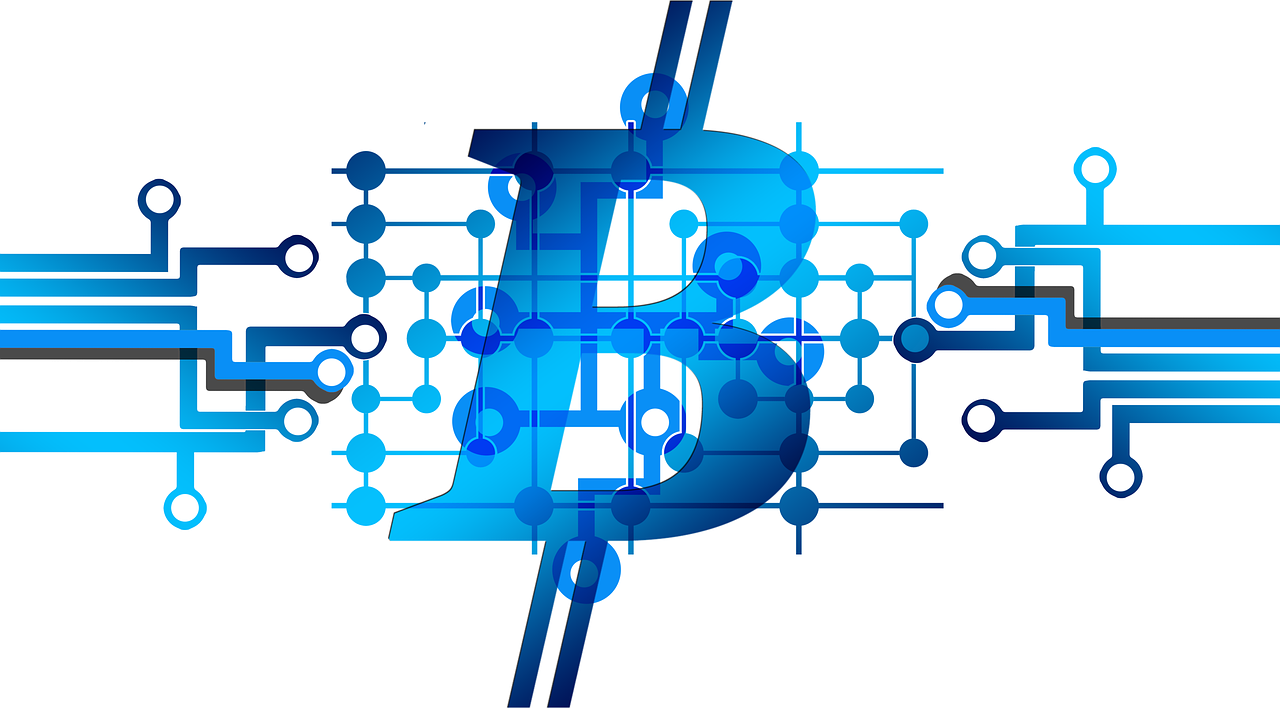 In the past, the international remittances market has been dominated by large money transfer operators such as MoneyGram and Western Union. However, that has begun to change with the entry of bitcoin startups that are evening the playing field. With the rise of cryptocurrencies and the blockchain, companies are now embracing bitcoin and blockchain technology to improve international remittance services.
In this post, you will discover five bitcoin remittance services that are disrupting the status quo of international money transfers in Africa.
Abra
Abra is an app that uses peer-to-peer technology where the money being transferred goes directly to the recipient with no middlemen involved. Users are able to store money in their mobile wallets through debit cards or an Abra teller.
In addition, the user does not require a bank account to sign up for the service, and he/she can transfer money from his mobile device to countries like Morroco, Gambia, Malawi just to name a few. Using Abra, sending and receiving money is free and you can use the app to buy bitcoin directly. You can check which features of Abra's app are available in your country here.
BitPesa
BitPesa allows entrepreneurs in Africa to make cross-border FX payments. Nairobi-headquartered BitPesa provides a platform for African businesses to send and receive international payments using bitcoin as the in-between currency to lower transaction costs, thus reducing users reliance on slow and expensive bank legacy systems.
In addition, the exchange of African currencies with other international currencies makes it a better alternative to the US dollar as a benchmark currency for foreign exchange.
BitSpark
Hong Kong-based BitSpark has created an end-to-end international money transfer platform that uses blockchain technology to facilitate transactions. The company has recently expanded its services to Nigeria, one of the largest remittance markets in the world with $21 billion in remittances received each year.
BitSpark new remittance channel into Nigeria will be 14.4% cheaper than its competitors, thereby offering an excellent blockchain-based alternative to MoneyGram and Western Union for Nigerians.
Remitano
Remitano provides an escrowed peer-to-peer bitcoin marketplace where people can trade bitcoin easily and securely. The platform has a simple user interface and offers many payment methods to make bitcoin purchases. Remitano allows you to deposit and withdraw fiat money from almost anywhere in the world.
What makes Remitano an easy-to-use bitcoin remittance service is that once users receive bitcoin on their Remitano wallets, they can easily convert them into local currency on the peer-to-peer exchange itself.
GeoPay
Geopay is a South African peer-to-peer remittance service that runs on the blockchain and enables people living abroad to remit money across borders. Unlike normal banking systems, the company does not require documentation to facilitate cross-border money transfers.
In addition, there is no bank account involved when sending and receiving money. Withdrawals are made from a network of agents, making it the perfect platform for micro-transactions in different parts of Africa. With a 3 percent transfer fee, the company seeks to offer an affordable option to traditional money transfer services like MoneyGram.
Remittances play a big role in the economies of African countries. However, migrant workers sending money home have had to put up with expensive transfer fees from traditional remittance services. Bitcoin and the blockchain are improving this by lowering the transaction fees and increasing the speed of remittances. There is no doubt this is just the beginning for blockchain-powered remittances in Africa and it will be interesting to see what role they will play in the future.
Virtual Crypto to Make Accessing Cryptocurrency Easier in Africa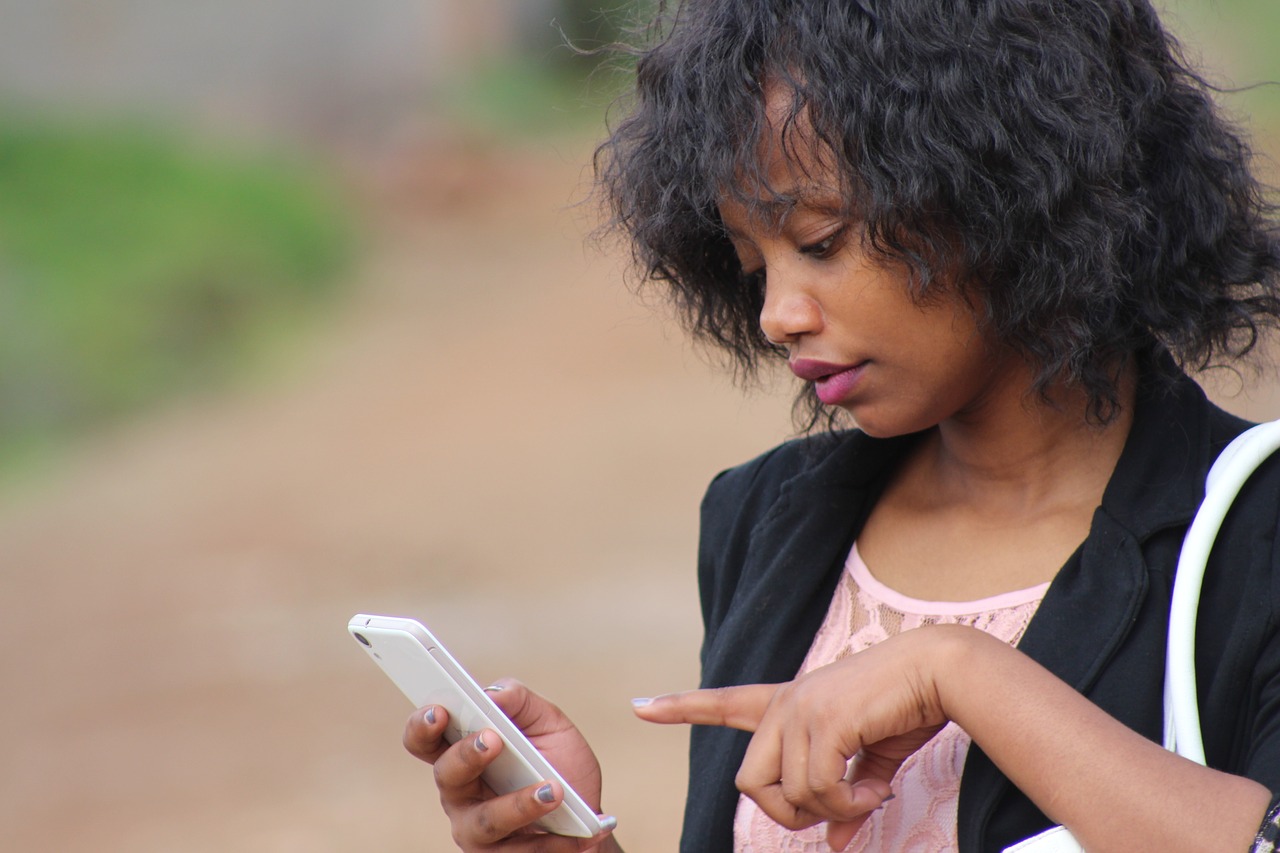 A distribution agreement was reached between Virtual Crypto and a South Africa-based third-party company to commence the sales of Virtual Crypto's products in Africa.
According to the Exclusive Distribution Agreement distribution signed by Virtual Crypto Technologies, Inc. and South Africa-based Virtual Crypto SA Ltd., Virtual Crypto will start to sell its software and hardware products for the purchase and sale of cryptocurrencies via point-of-sales systems, ATMs, tablets, PCs and mobile devices in Southern Africa.
Territories in the Distribution Agreement cover sixteen African countries, including South Africa, Namibia, and Botswana, according to a company press release.
Virtual Crypto's Push into Africa
"Cryptocurrency is increasingly popular in the Southern African Region, which is a strong emerging market. Cryptocurrency provides investors and businesses with an opportunity to diversify their portfolio. In addition, Virtual Crypto's solutions offer businesses and consumers a secure payment alternative with real-time availability and broad accessibility," Alon Dayan, CEO of Virtual Crypto said.
The main goal of Virtual Crypto is to make cryptocurrency day-to-day transactions easier and more common by providing easy access to cryptocurrencies through its array of currency-agnostic solutions.
"We felt that by creating a solution that was both platform and cryptocurrency agnostic, the masses can employ the advantages of utilizing cryptocurrency for all of their needs. While we've already demonstrated success in our solutions in other markets, we believe the advantages will be even greater in locations, such as the developing countries within Southern Africa, where local economies experience volatility," added.
What Does This Mean for Local Investors?
Virtual Crypto's products such as point-of-sale systems, ATMs, tablets, PCs and mobile devices will be available for integration by various SMEs to accept payment for goods and services provided. 
Not only could this move potentially boost Virtual Crypto's stock price, but if all goes according to plan, Africans will find it easier to purchase cryptocurrencies and reap the benefits of being able to easily access decentralised digital currencies. 
A Blessing and a Curse: Cryptocurrency Opens Doors to Both Investments and Scams in SA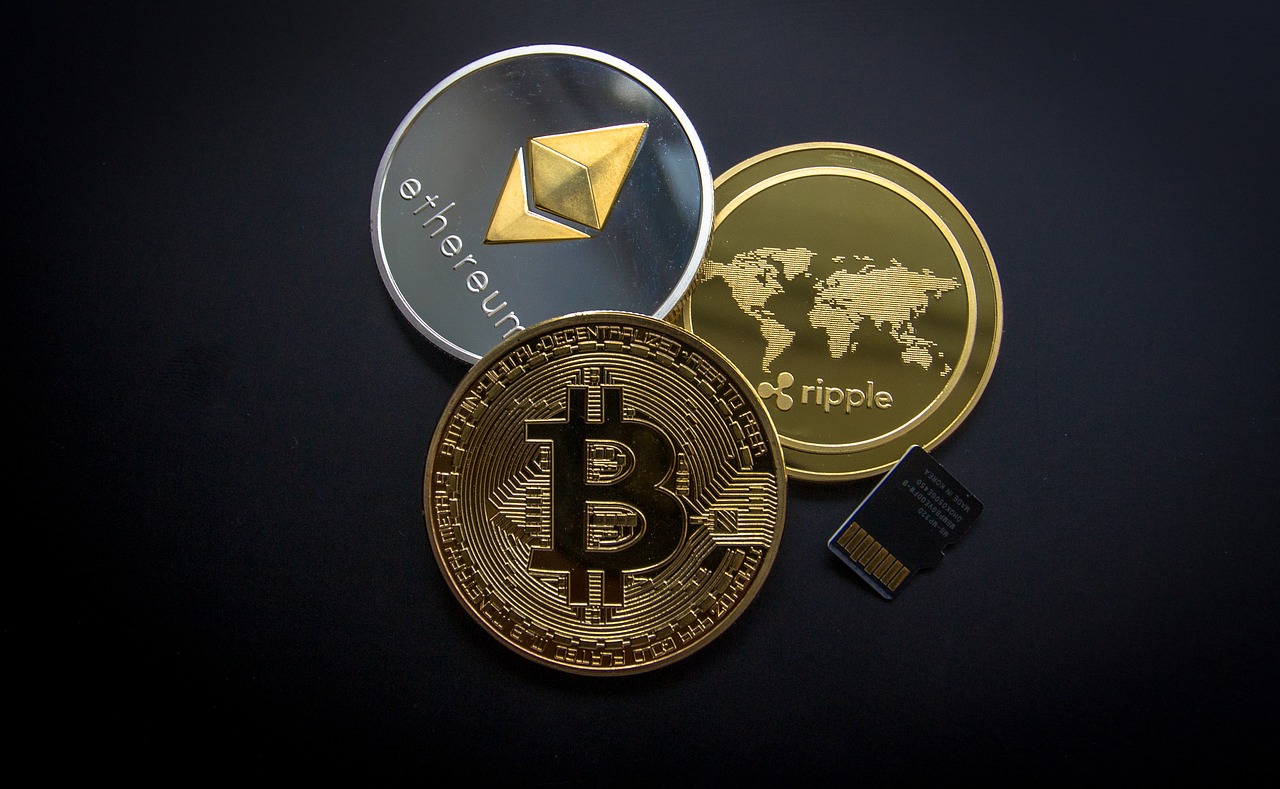 Over the past year or so, cryptocurrencies have certainly made their mark across the globe. From the spread of information to the introduction of various rules and regulations, country after country appear to be building up their own ideas on just how to handle the cryptocurrencies gracing the world today. South Africa is certainly no exception. More and more businesses within the region are starting to accept cryptocurrencies and as mass adoption seems to become more and more likely, crypto enthusiasts are starting to rejoice at the thought that SA could soon be a region ready to utilise these currencies to their fullest.
However, with all good things come the bad and for cryptocurrencies, that means scams. Here, we're taking a look just what cryptocurrency adoption could mean for South Africa.
Cryptocurrency Capital
For those living in South Africa, the cryptocurrency revolution has certainly been leaving its mark. Most surprisingly, perhaps, is the simple fact that it isn't just financial experts that are taking an interest in these coins here. In fact, everyday use of these digital assets has been rife.
South Africa has been following cryptocurrency adoption for quite some time now and as a result, more and more businesses are beginning to boom with improved access to funds that might otherwise not have been available in fiat form. A huge variety of businesses have been picking up on this trend. Online banking, trading, gambling, sports betting and even physical stores are capitalising on these trends. In fact, sportsbooks were some of the very first companies to start to accept bitcoin, some opting for even bitcoin-exclusive payment options, and even schools are now accepting crypto to help the fulfillment of education gaps. With tourism and South African trade also benefiting from the spread of crypto, South Africa has truly been capitalising on cryptocurrencies in a way that no other country in the world has dared try.
For this reason, it's clear that the interest in cryptocurrency use goes far beyond the experts and instead, often emanates from the residents. As a result, the South African Treasury introduced taxation on cryptocurrency funds as a new, yet traditional form of bringing in capital for the country. From April 2018, it was made clear that any profits made by cryptocurrencies for companies and businesses operating in South Africa would have to come under taxable law and the South African Revenue Service (SARS) had even offered to provide support and advice to those who weren't clear on what this would entail.
In July 2018, however, amendments were proposed via the Taxation Laws Amendment Bill (TLAB) that would change the definition that digital assets were taxable financial instruments. They would become a financial instrument by the Income Tax Act standards and a financial service by the VAT Act standards, meaning that all crypto trades would then be exempt from VAT. These proposals, should they be successful, could encourage more and more businesses to pick up cryptocurrencies as a form of payment and further integrate these digital coins into everyday life in SA.
South African Scams
However, while things seem to be going well, for the most part, there are of course negatives to take into consideration and unfortunately, those negatives are manifesting themselves in scams. The introduction of SAFCOIN – a cryptocurrency designed entirely to bring more and more South African's safely into the world of crypto – has led to a high volume of investors and spenders entering the markets which, for hackers and scammers, is a new found gold mine.
One of the most recent and perhaps more terrifying scams for a low of Africans is the Nigerian Bitcoin Scam in April 2018. This scam saw thousands of people lose their entire life savings in some cases after a bitcoin trading company disappeared with practically billions of Naira. With both offices in Kenya and Nigeria both seemingly disappearing overnight, people were left confused, poor and scammed. March also saw a cryptocurrency scam, with around 28,000 virtual currency investors falling victim to BTC Global's theft of over $80 million worth of cryptocurrencies.
These scams have opened up SA's eyes to the potential risks associated with cryptocurrencies, though the debate is still rife as to whether this will actually make a difference as to how quickly and how eagerly they are adopting virtual currencies within the region. With further education and awareness, this could potentially become much safer but only time will truly tell.
What Do The Experts Think?
While Africa isn't often thought to be at the forefront of any technological innovations, cryptocurrencies could be the market to change that – at least according to Rakesh Sharma, a business and technology journalist. Claiming that Africa could be the next leading frontier for cryptocurrencies, he said that SA "may be set to steal a march over other markets" namely due to the fact that Africa is suffering from such high inflation of their usual fiat currency. With an unstable economy, more and more people are likely to reach for a decentralised alternative to ensure that their funds are kept safe from the potential of corruption or disaster from central banks.
CEO of Liquid Crypto-Money, an SA cryptocurrency consulting firm, also predicted that Africa is likely to have government-issued cryptocurrencies in the near future. As a potential solution for governments seeking an answer to catastrophic inflation rates, cryptocurrencies aren't to be ignored but with debate still suggesting that cryptocurrencies in Africa are dependent on speculation and an uncontrollable volatility, it's difficult to determine just where things could go in the future.
As with most cryptocurrency markets, it's undeniably complicated to determine whether or not South Africa could really be the country to adopt cryptocurrencies on a mass and stable scale. The potential they could hold, however, is promising enough for most and with government support and treasury regulation, the potential risks could, in time, be reduced.
Almost a Quarter of High-Tech Consumers in South Africa Now Own Cryptocurrency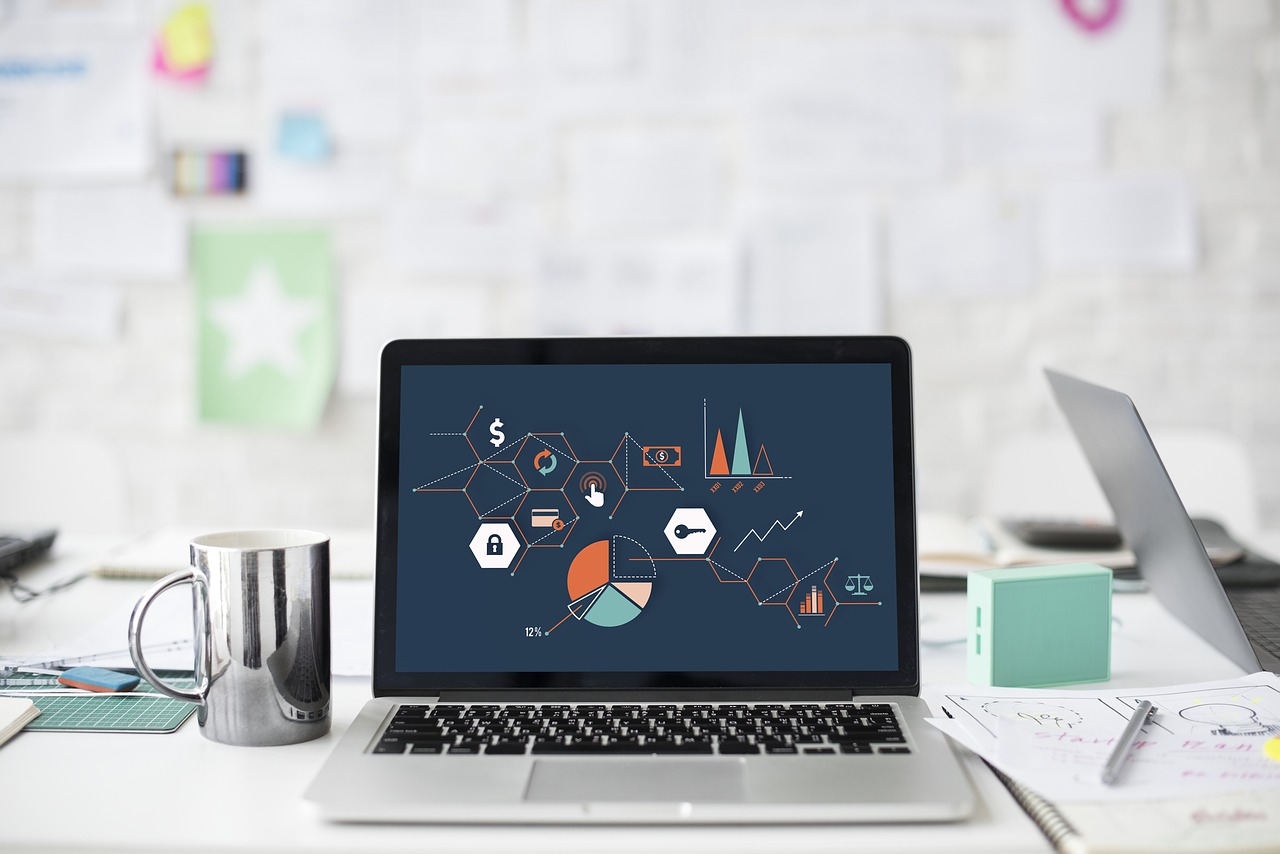 A new study titled "Digital Lifestyle Measure report" conducted by MBIT found that 23 percent of high-tech consumers in South Africa own at least one cryptocurrency, with bitcoin being the most common holding. 
New Report Shows High-Tech Consumers Hold Crypto
In the"Digital Lifestyle Measure report" report, each level of tech consumer (high, medium, and low) was grouped according to DM segmentation. A high-tech consumer is identified and tagged as a "DLM5 consumer", and for the low-tech consumers, a "DLM1 consumer" was used. 
To place each of the participants in the right groups, the survey made use of a question and answer (Q&A) method. Each person was categorised according to how well they were able to answer the provided questions. The questions mostly focused on their private digital lifestyle and technological gadgets they own and can operate well.
The result of this survey shows that only six percent of the low-tech consumers (DLM 1) own crypto, while 23 percent of high tech consumers own cryptocurrencies. The remaining percentage was then shared in the order: DLM 2: seven percent, DLM 3: twelve percent, and DLM 4: eight percent.
The report also stated that of the DML5 population, about 42 perfect of them are of the notion that cryptocurrencies are here to stay. Same goes for 30 percent of the DLM 4 consumers group.
Conversely, 41 percent of the low-tech consumers (DLM1 consumers) did not know what cryptocurrencies are all about, according to IOL. 
From the DLM 3 consumer group, about 34 percent of them cannot say what the future looks like for cryptocurrencies but 26 percent of them claimed cryptocurrencies to be the "future of financial transacting."
The report has further shown that high tech consumers who are continually paying for something electronically, are more likely to buy crypto in the long run.
Based on the google trends data, South Africa currently has the highest levels of interest in bitcoin across the world. Hence, it should come as no surprise that tech-savvy South Africans are the ones investing in digital currencies and tokens.