Can this Crypto Solve the Mass Adoption Problem?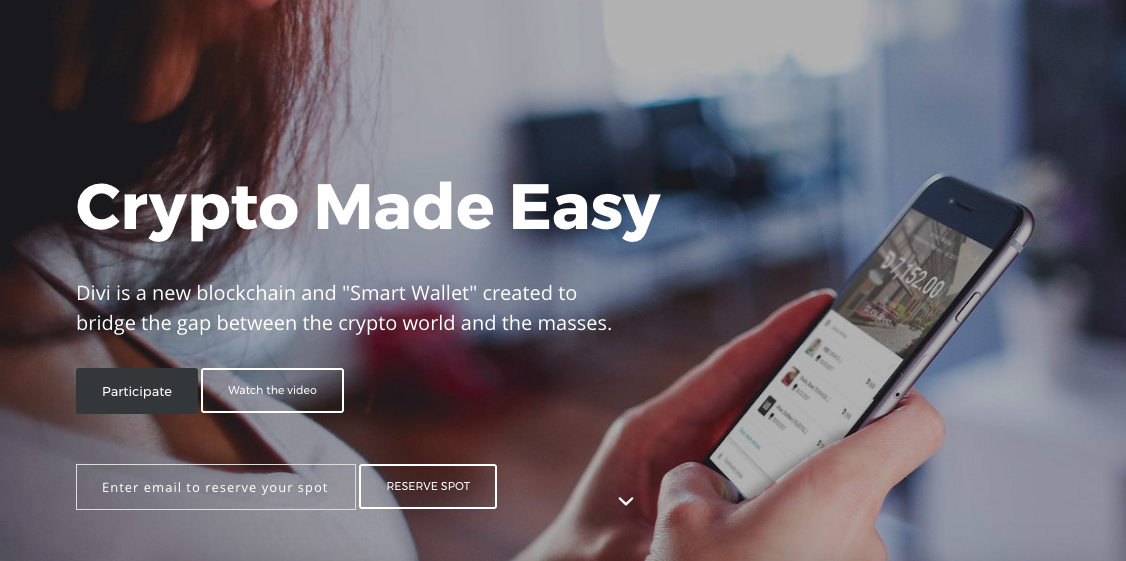 Yes, there's a lot of hype in the Crypto world these days, and yes maybe there's a bubble. Many projects that are very well funded today will fail but make no mistake, a revolution is coming.
If you think the explosion of growth that has happened in places like China over the last 20 years was impressive, just wait until the billions of people who are still effectively locked out of the world economy come online.
Thirty-nine percent of the world's population doesn't have a bank account. At least two billion people don't even have a record of their birth. But this dearth of identity is about to change in a big way. That's because the infrastructure for it to happen is finally nearly in place.
Internet access in the form of global wifi and very affordable computing power (smartphones) combined with the final piece of the puzzle, blockchain technology, is about to bring billions of people into the world economy like never before.
Blockchain still has a reputation for being the anonymity enabler but it's actually its ability to give people an identity that will allow these new entrants into the global economy.
Here's where the Divi Project is onto something.
Divi is building a marketplace platform that will finally allow people to bootstrap their own financial inclusion and capitalize on their desire to create and contribute.
It's a space where users can create an identity and through attestations from the community, attach a reputation to that identity so that there's the trust needed to facilitate the buying and selling of products and services globally.
On one level, it's a marketplace like Amazon. But unlike Amazon, this marketplace will be open to everyone because it's decentralized.
A carefully designed blockchain project – by its nature – will beat a typical centralized marketplace like Amazon in terms of security, transparency, speed of settlement, and ability to scale globally. The Divi project checks all of these boxes. But so do a lot of other blockchain projects.
So what sets Divi apart? It starts with usability.
There are already hundreds of millions of dollars worth of lost crypto out there. Even veteran crypto users are forced to double, triple, and quadruple check every transaction: Is the string of characters perfectly copied? Is it going into a wallet that can actually receive it?
For newcomers, the most common word used to describe a first crypto transaction is "terrifying." And don't forget: today's crypto "newbies" are still early adopters in the grand scheme of what is coming. If these relatively tech-capable early adopters are describing their experience as terrifying, what about the billions who haven't even heard of blockchain?
To attract them, if we're being honest, the word "blockchain" is irrelevant. These people will be attracted to the service only if it works better than that what they are already using.
The marketplace that succeeds in drawing mass adoption, therefore, needs to have a far better user experience than today's typical blockchain projects. In fact, it should have at least as good a user experience as Amazon.
Divi is the first project to really focus on things like (finally) usable wallets.
According to Tim Sanders, former Chief Solutions Officer of Yahoo, who recently joined the Divi Team, "Apple brought design acumen and appliance-level ease of use to the personal computing world. Similarly, Divi's team is taking a design approach to take the complexity and fear out of cryptocurrency. They've demonstrated the ability to not only dream big but to execute the plan. Those are the two ingredients I look for when getting involved in a company."
Users of the Divi network will be able to customize their wallets in new ways. This means instead of their wallet name being an impossible to remember (and easily mistaken) string of numbers and characters, it can be something recognizable like a username or an email address. Users can also attach their photo or logo to their wallet so customers sending them funds will have the extra reassurance that they are actually sending funds to the right wallet. Anonymity can, of course, be retained for those who wish, but most businesses will not want to be anonymous. Businesses are, after all, built upon reputation.
Divi has clearly thought through the game theoretic incentives that are required for a tokenized platform to succeed. This includes things like affordable tiered master nodes (allows speedy decentralization), the ability to stake tokens (encourages growth) and lottery style reward blocks (builds excitement and loyalty).
The platform design is also fertile ground for the network effects that will allow rapid marketplace growth through a bounty system for early adopters and a social component.
Crucially, the Divi Project is one of the few in the crypto world to have a strong focus on bringing women into the space. Their team includes top New York publicist Heidi Krupp, on their advisory board Co-Founder of CoinTelegraph Toni Lane Casserly, as well as other female entrepreneurs and social media experts.
Divi will probably not topple Amazon, but it doesn't need to. All it needs is a slice of the billions of people, and trillions of dollars, who are about to enter the global digital economy, and it looks like it's on the right track to do so.
By Graham Stone
"This is a paid press release. Readers should do their own due diligence before taking any actions related to the promoted company, product or service. Bitcoin Africa Ltd. is not responsible, directly or indirectly, for any loss or damage caused by or in connection with the use of or reliance on any content, product or service mentioned in the press release."

TokenMarket Opens New Security Token Offering Service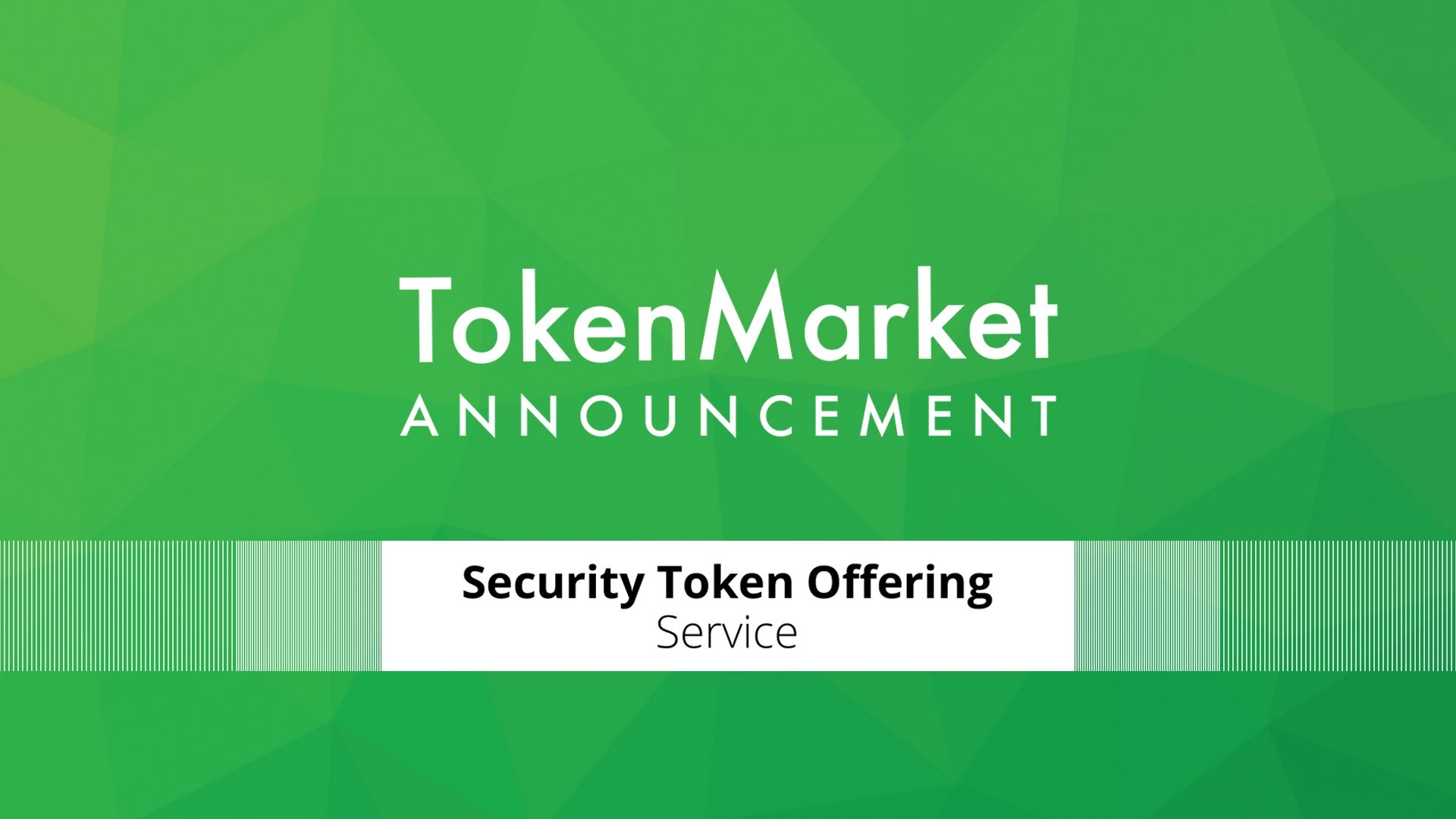 LONDON, Sept. 17, 2018 /PRNewswire/ — TokenMarket, Gibraltar and London based token sale advisory firm, is pleased to announce the launch of its new Security Token Offering (STO) service.
The STO Service will assist issuers and investment banks with all the technical aspects of the token issuance, including in-house developed, world-class security token framework.
As of today, TokenMarket is already building a pipeline of STO issuances.
Tokenisation in this context refers to a method of converting rights to an equity or debt instrument into a token; digital representation that lives on a blockchain. Tokens retain the investor protections of a regulated asset, but still enjoy the benefits of blockchain technology with instant settlements, borderless distribution (in accordance with legal and regulatory requirements) and counterparty risk mitigation.
While the financial regulations are adjusting to blockchain technology, the first investment types are likely to be private placements and crowdfunding of SME growth companies, real estate, and investment funds.
TokenMarket assists issuers with a variety of services including: tokenisation of new and existing assets on the blockchain, programming of associated token rights such as dividend and voting rights into the token smart contract, on-chain governance, as well as more general strategic and technical advisory.
Ransu Salovaara, CEO of TokenMarket, said: "We are excited to start a new chapter by offering solutions and services for asset tokenisation. With over $350 million dollars worth of ICO's under our belt, we know a lot about token offerings from technology to strategy. We are currently in talks with businesses across multiple sectors on how we can best facilitate STO's for startups and growth companies."
"Our token sale smart contracts have been battle tested in dozens of offerings including ones from third party vendors. Likewise, our STO toolchain will be available under the Apache 2 Open Source License. We are excited for what the future of our STO service holds," says Mikko Ohtamaa, CTO of TokenMarket.
TokenMarket's regulatory efforts are moving forward as the company was accepted in the  FCA Regulatory Sandbox in July of this year. In addition, TokenMarket has been given a trial period to test and measure the implementation and the practice of tokenising equity in the UK. TokenMarket has also received "In Principle" Distributed Ledger Technology (DLT)approval from the Gibraltar Financial Services Commission (GFSC).
More information regarding the TokenMarket STO Services offering can be found at https://tokenmarket.net/security-token-offering.
*Readers should do their own due diligence before taking any actions related to the company, product or service. BitcoinAfrica.io is not responsible, directly or indirectly, for any loss or damage caused by or in connection with the use of or reliance on any content, product or service mentioned in this press release.*
SALT Announces Largest Expansion to Date; Now in 80 Percent of the U.S., Totaling 10 International Territories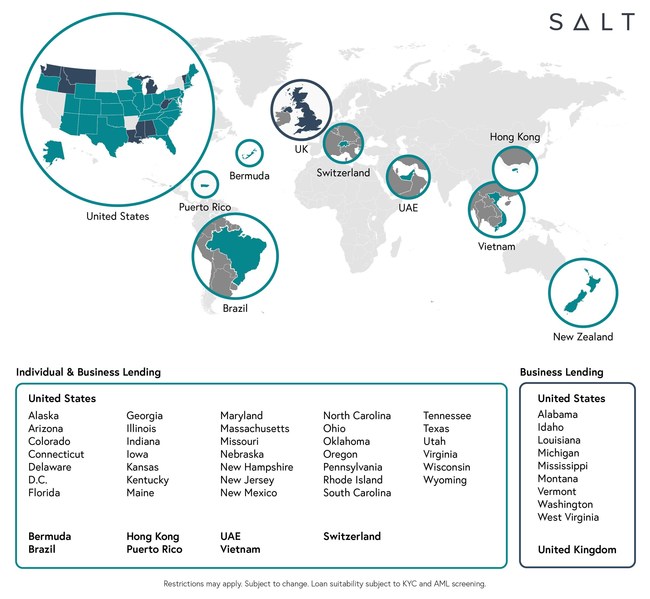 DENVER, Sept. 18, 2018 /PRNewswire/ — SALT, the world's premiere provider of cryptocurrency collateralised Blockchain-Backed Loans™, today announces its most significant expansion to date, opening operations in 15 additional U.S. jurisdictions including New Jersey, Massachusetts, Washington and Texas, as well as an additional 7 territories including Brazil, Hong Kong, Switzerland, Bermuda, Vietnam, Puerto Rico and the United Arab Emirates. This rapid expansion of services comes on the heels of SALT's 20-state expansion in August as the company approaches its goal of being fully operational in all 50 states.
As SALT continues its global expansion, its competitive offerings— including flexible loan terms, no origination fee, no prepayment fee, and no servicing fee or closing costs— enable the company to maintain its position as market leader. "The number of cryptocurrency holders has already increased by more than 70 percent worldwide during the past year, which points to the potential of a dramatic increase in loan demand," said Bill Sinclair, Interim President and CEO of SALT. "Given SALT is also one of the few companies that actually lends in fiat currency, we're in a unique position to democratise loan access by providing a multi-faceted loan service to businesses and consumers across the world."
This expansion and greater flexibility for borrowers supports SALT's mission to not only increase loan access but to also grant its customers maximum utility of their assets. With more than 60 percent of cryptocurrency trading in international currencies, SALT seeks to continue increasing international exposure and providing its services to crypto holders across the globe. "Overall, it's about providing more liquidity to the crypto-market," Sinclair continued. "This is yet another leap forward in allowing both the banked and unbanked to gain access to traditional financial institutions through their blockchain assets."
*Readers should do their own due diligence before taking any actions related to the company, product or service. BitcoinAfrica.io is not responsible, directly or indirectly, for any loss or damage caused by or in connection with the use of or reliance on any content, product or service mentioned in this press release.*
ETHLend Announces Launch of New Parent Company 'Aave'
CHIASSO, Switzerland, Sept. 18, 2018 /PRNewswire/ — Founders behind popular Swiss-based decentralised digital asset-backed lending platform ETHLend, today announced the launch of Aave, a new technology company focused on empowering people through innovation. The name Aave, which comes from the Finnish word for "ghost," was chosen because the brand continues to intrigue users through its evolving and imaginative technology. The technology-based venture intends to fill the gaps left by centralised fintech industry players such as PayPal, Skrill and Coinbase, by introducing new products and services, such as Aave Pocket, Aave Lending (SaaS), Aave Gaming, Aave Custody and Aave Clearing.
The executive roles will remain the same with ETHLend becoming a subsidiary under Aave. Stani Kulechov will stay on as CEO, Jordan Lazaro Gustave as COO, and Nolvia Serrano as CMO. Mika Söyring will join as CFO and Ville Valkonen as CCO. Mika previously served as the CFO of health technology company Revenio Group Corporation (formerly Done Solutions Corporation) and has extensive experience as an entrepreneur and a financial specialist. Ville previously operated a legal consulting firm that focused on start-ups in Finland and also worked for law firms, focusing heavily on SMEs and providing counseling on contract matters.
Stani Kulechov, CEO of Aave, said, "By integrating our innovative technology into the services already offered by traditional institutions, we can transform the way people interact and provide new products and services that will help them seamlessly achieve their goals at a lower cost, ultimately giving them access to new opportunities that have not been possible before."
"Aave is a pioneer in the lending industry. As ETHLend, Aave was the first in the space to provide a solution to those in need of liquidity and unlock what was previously viewed as unassailable funds," said Andrew Karos, CEO and Founder of BlueFire Capital and an Aave customer. "It's very satisfying to watch them evolve. As a U.S.-based market maker, I can confirm that they understand the level of importance in policy, procedure, and safety, and I look ahead with much enthusiasm for the future of our working relationship."
Aave's portfolio of products ranges across several industries, including technology, finance, and games. The company will continue to power its existing products in addition to new ones aimed at Millennials and Generation Z.  Several products under Aave's line include:
Aave Pocket is an ambient account innovation, and one of the first products developed by Aave to serve the gig economy and micropayments industry, removing the need for credit cards and bank-to-bank fees between online merchants/developer entrepreneurs, and their end-user customers. All transactions stay where the user is earning and spending, contained within an application, enabling true peer-to-peer payment, even across international borders.
ETHLend is a decentralised financial marketplace for peer-to-peer digital asset-backed loans operating on the Ethereum blockchain using smart contracts. ETHLend solves the liquidity challenge of being cash-poor, but crypto-asset rich. Borrowers can request secure loans by pledging their cryptocurrency assets as collateral to receive spendable funds. This enables borrowers to retain their exposure on cryptocurrency without the need for selling the assets when the borrower has sudden expenses.
Aave Lending, inspired by ETHLend, is a turnkey solution for the digital asset-backed lending market. Aave Lending solves the issues that follow digital asset storing and digital asset-backed loan management for creditors. As a SaaS (Software-as-a-Service) solution, creditors can easily start a digital asset-backed lending business while Aave takes care of secure collateral storage, notifications and liquidation upon margin calls.
Aave Custody, currently available for use, is designed for institutional or private investors and serves as a custodian for storing digital assets. Aave stores private keys by following the highest and most innovative security standards. Funds can be moved in and out of custody on a daily basis.
Aave Clearing is an over-the-counter (OTC) cryptocurrency clearing service for institutional investors and businesses who need to convert large amounts of cryptocurrency with speed and efficiency. The platform provides users with an easy-to-use interface and an API connection, giving them the ability to generate quote requests for cryptocurrencies as well as exchange their cryptocurrency for traditional currencies.
Aave Gaming is an innovative game studio focused on creating a new gaming experience using Blockchain, Smart Contracts, and mixed reality.
"In the last decade, legacy industries have experienced a major change. Banking is no longer limited to traditional institutions," said Jordan Lazaro Gustave, COO of Aave. "As a team of developers and creative thinkers, Aave is no stranger to these market forces. By integrating emerging technologies we will continue to offer secure and transparent applications, with reduced costs, to instill trust and confidence within our users, while delivering an experience they can enjoy."
*Readers should do their own due diligence before taking any actions related to the company, product or service. BitcoinAfrica.io is not responsible, directly or indirectly, for any loss or damage caused by or in connection with the use of or reliance on any content, product or service mentioned in this press release.*