Swaziland's Central Bank is Researching Local Use of Cryptocurrencies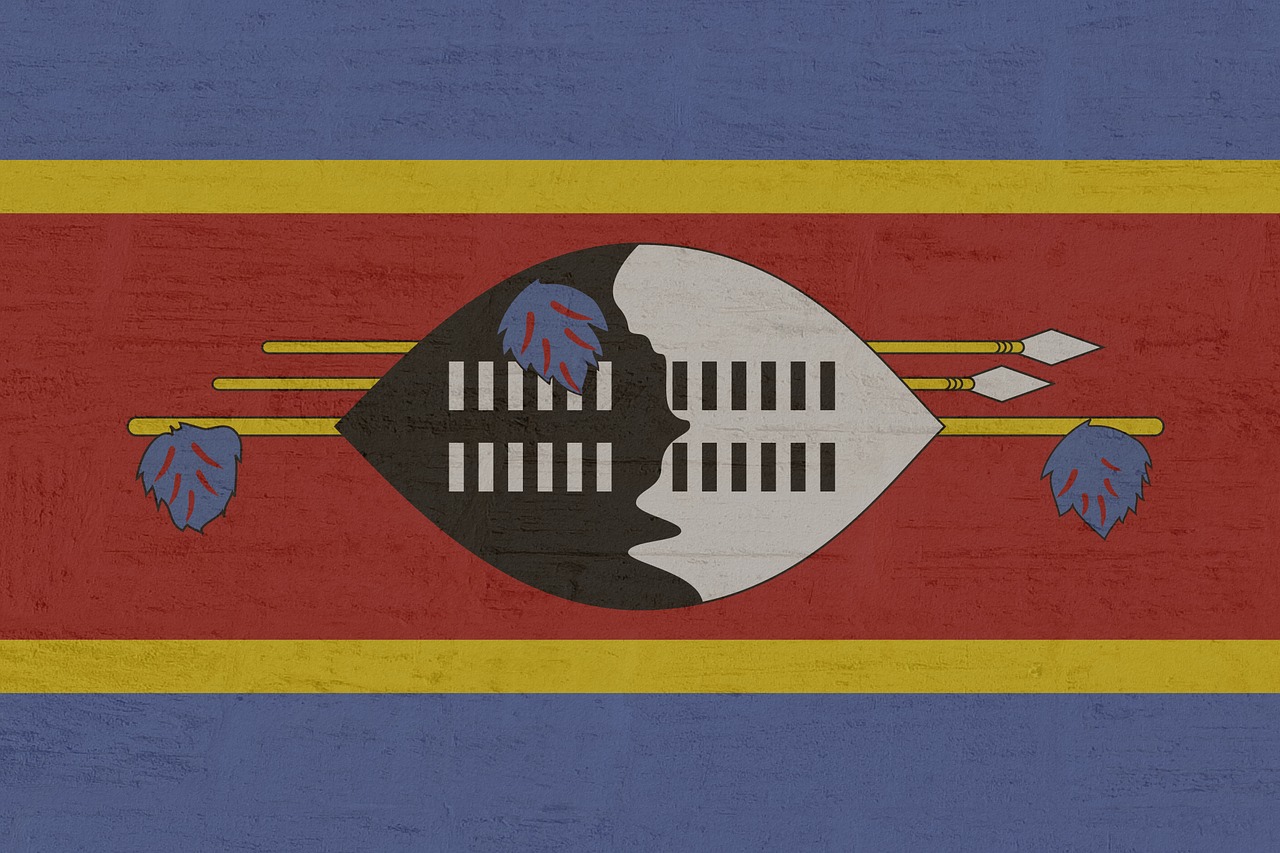 Swaziland's Central Bank is conducting research on the possibility of local cryptocurrency use in the country, according to its governor.
In a report published by The Swazi Observer, Swaziland's Central Bank Governor, Majozi Sithole, mentioned the possibility of using digital currencies in the country while speaking at Swaziland's 2017 Economic Forum.
Although he did not issue an official statement on the subject matter, he implied that cryptocurrencies were being studied at the Central Bank and that the bank's officials do not want to hinder financial innovation.
Interest in Cryptocurrencies
"It may not be wise to dismiss virtual currencies and as the CBS we are learning, and we want to accept and support innovation. If this is innovation, we do not want to stifle it. We want to learn more about it. Even with Mobile Money it took time for us to know what it is and we liaised with countries that have succeeded at it," he said to the event attendants.
And even as Sithole's comments go on record as one of the most significant coming from the Central Bank, it is not the first time the bank has shown interest in digital currencies.
In August, an internal news circular was published where the Senior Communications Officer at the Central Bank of Swaziland, Lindokuhle Sithole Shabangu, provided a brief overview of cryptocurrencies while highlighting the research that has been ongoing for this technology.
"In essence, the Central Bank, in line with its mandate to issue and redeem currency as well as to promote safe and accessible payment systems, continues to closely monitor developments in the financial services industry with a view to ensure that the regulatory framework remains relevant and appropriate," she stated.
Exercising Caution on Cryptocurrencies
Even as Swaziland's Central Bank is researching cryptocurrencies, the regulation issue cannot go unmentioned. Sithole said should any issues arise around the use of cryptocurrencies, they would not have the authority to intercede as a regulator based on the fact that there are no regulatory structures around the use of decentralised cryptocurrencies.
He went on to state that there are lots of questions revolving around bitcoin and the impact it would have on monetary policy and financial stability.
The news comes barely a month after the Central Bank had stood its ground on the use of virtual currencies maintaining that they were illegal in the country.
As one of the key functions of the Central Bank is to protect its people, he gave a word of caution,
"We are aware that people are trading on these platforms and we want to caution people to be careful. This has become a topical issue globally and we are studying it and continually talking to experts on this issue."
The 2021 Lagos Blockchain & Crypto Conference Will Take Place on September 11-12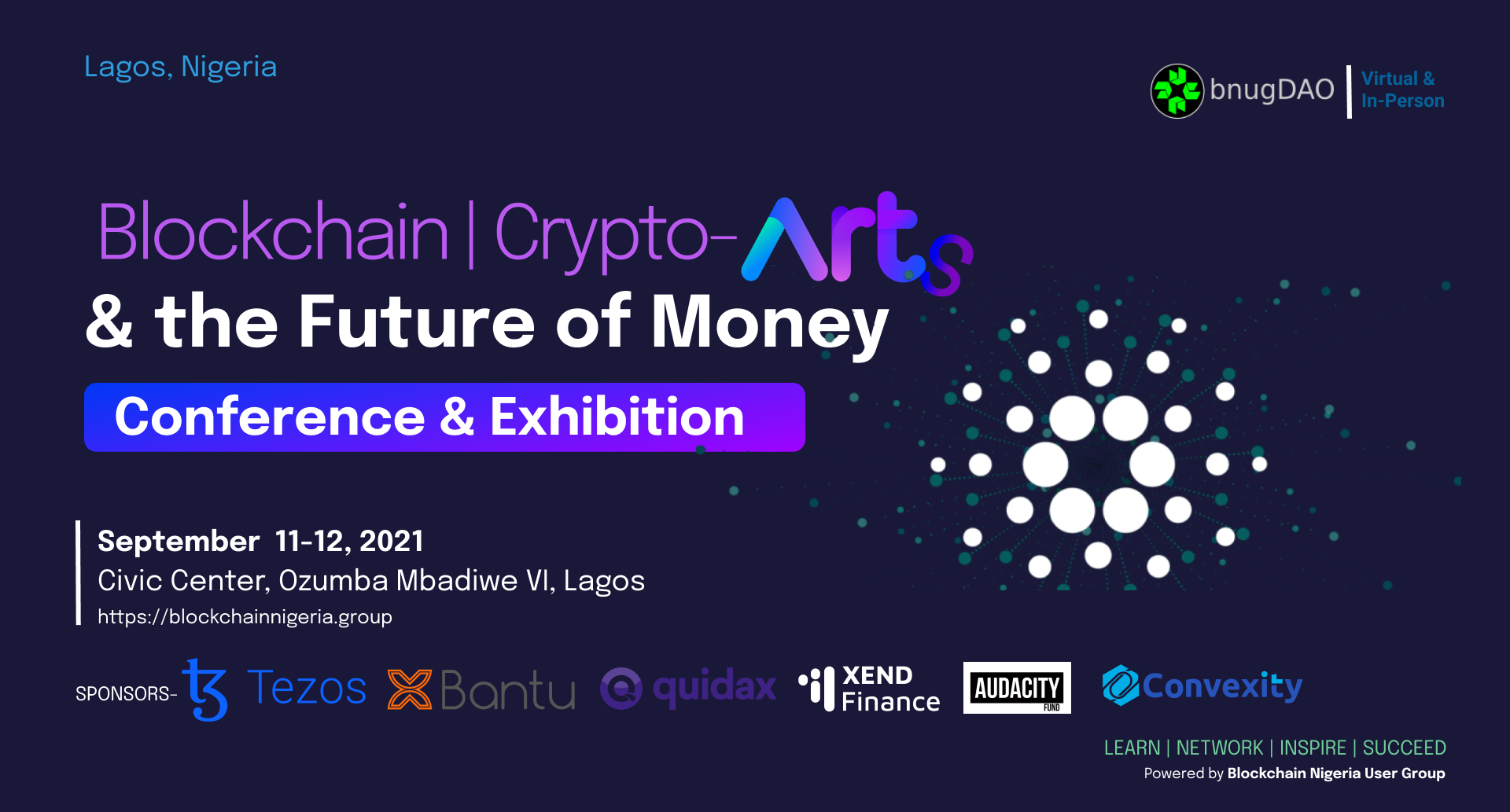 We are delighted to announce that Nigeria's premium hybrid blockchain conference, the Lagos Blockchain & Crypto Conference, organized and curated by Blockchain Nigeria User Group is back and bigger!
Covid-19 pandemic did not permit us to hold the event in 2020, but thankfully things are looking better now as we are poised to adhere strictly to the guidelines required for in-person events.
This year's conference-themed "Blockchain, Crypto-Arts and the Future of Money" will be held at the Civic Center event facility along Ozumba Mbadiwe Street, Victoria Island Lagos, from 11th to 12th September 2021.
The conference will be chaired by Dr. Chuka Agbu, SAN, Lead Counsel at Lexavier Partners, and Chairman Blockchain & Virtual Financial Assets Regulations Working Group set up by SEC Nigeria.
Mr. Kashifu Inuwa Abdullahi — Director-General/CEO National Agency for Technology Development (NITDA) will be the Special Guest of Honor while Prof Olayinka David-West, Academic Director and Professor of Information Systems at the Lagos Business School will be the Lead Keynote Speaker.
Ian Putter, Managing Director at Blockchain Research Institute (BRI) and Digital Innovation/ DLT & Blockchain Executive at Standard Bank Group SA, as well as Dr. Abubakar Suleiman, Managing Director at Sterling Bank PLC, is expected to grace the conference as the Keynote Speakers.
Other high profile industry experts, senior-level executives and thought leaders already confirmed as speakers include Dr. Sarah Alade, SA to President on Finance and economy, Yusuf Rakiya Opemi, Assistant Director PSMD, Central Bank of Nigeria, Agama Emomotimi, Deputy Director exchange licensing/ registration SEC Nigeria, Ernest Mbenkum, Founder/CEO Bantu Foundation. Erikan Obotetukudo, Founder Audacity Fund, Adedeji Owonibi, COO Convexity Technologies, Shaun E. Johnson, co-director Tachyon, Babatunde Obrimah, COO Fintech Association of Nigeria Nigeria
Date: 11–12th September 2021 | Venue: Civic Center VI, Lagos | Time: 10.00 AM
At the upcoming #LagosBlockchain2021, attendees will discover how Blockchain, DeFi, and NFTs together with, IoT, AI and Virtual Financial Assets are altering and disrupting incumbents and creating new opportunities for forward-thinking individuals, nations, and organizations. We shall also be drawing attention to the concept of creator economy, digital ownership & Intergenerational wealth creation using DeFi and NFTs.
One of Africa's largest and most untapped markets is the creator economy. Using NFTs and Crypto Arts, creators across art, film, gaming, sports, etc can monetize their followers and intellectual property (i.e. ideas, copyright). They can have royalties and revenue streams across multiple assets. They can leverage their work to earn interest or borrow capital to create even more value.
The conference has several tracks consisting of Panel discussions, Innovative tech product exhibitions, NFT workshops, and Startup Investor Round-Table.
The event will be both virtual and physical and is being organized in partnership with the Fintech Association of Nigeria and will be both virtual and physical.
Our previous conferences have attracted key figures like Prof Kingsley Muoghalu, Dr. Mrs. Oby Ozekwesili, Dr. Andrew Nevin, Dr. Segun Aina and several eminent personalities favorably disposed to the positive impact of Blockchain Technology in our polity.
This year's conference sponsors include Tezos Foundation, Convexity, Quidax, Bantu Blockchain, Audacity, Muna.Africa and Xend.Finance.
More information about the event is available at the event website: https://blockchainnigeria.group/
About BNUG
Blockchain Nigeria User Group (BNUG) is a vibrant group of Blockchain and Cryptocurrency developers, enthusiasts, and investors helping to drive adoption and awareness of the Blockchain industry in Nigeria and across Africa since 2016. The objective of BNUG is primarily to create a pro-innovation environment for the industry, meeting the growing global demand for accessible, transparent and democratic financial and collaborative systems. Blockchain Nigeria User Group, now transitioning into a DAO, is a sub-set of Organization of Blockchain Technology Users (OBTU), http://blockchainusers.org, a duly incorporated Trust with CAC, and an association desiring Self-Regulatory Organisation (SRO) status for the Blockchain Technology Industry in Nigeria and across Africa.
BNUG is a strong advocate for Blockchain Technology and works with all levels of government policymakers and regulators such as SEC Nigeria, NITDA, NDIC, CBN, and other stakeholders to support businesses, develop talents and drive career opportunities in Blockchain Technology. Thus promoting a sustainable community that enhances consumer safety and industry competitiveness.
Disclaimer: This is a press release. Readers should do their own due diligence before taking any actions related to any company, product, or service mentioned in this article. BitcoinAfrica.io is not responsible, directly or indirectly, for any loss or damage caused by or in connection with the use of or reliance on any content, product, or service mentioned in this post. 
The First African Art Collection Powered by NFTs is Here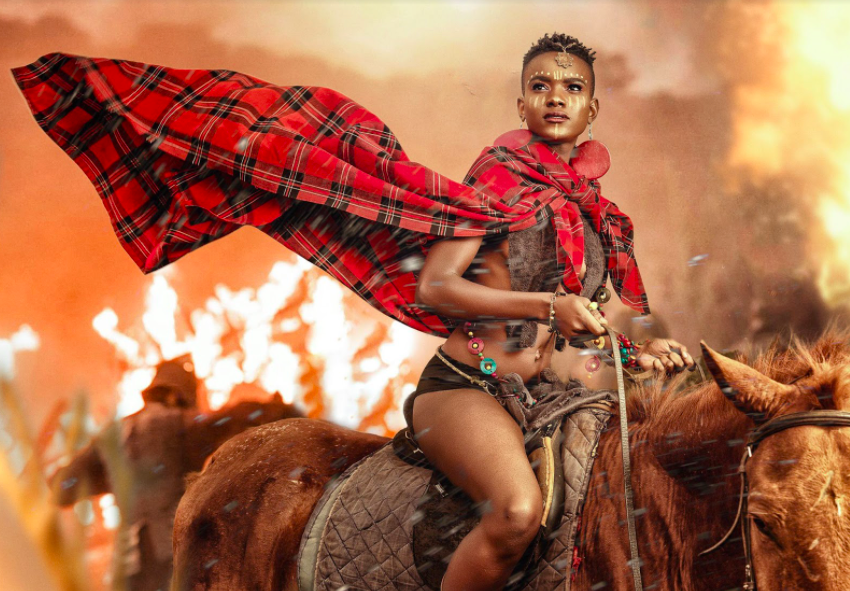 Picha Images – a digital media company powered by Artificial intelligence and Big Data – is launching the first crypto art non-fungible tokens (NFTs) in Africa. The upcoming auction will feature African art from the Kenyan-based Multiple Award-Winning Photographer and Filmmaker Rich Allela and will be held from April 26 to May 3, 2021.
The NFT auction and artwork will be hosted on OpenSea, one of the biggest non-fungible token digital marketplaces, founded in 2018.
Why is Picha Images Going Crypto?
Picha Images has a track record of being highly innovative and has been recognised as a disruptor in the Kenyan and African creative industries.
The company embraces Artificial intelligence and utilises Big Data analytics to produce high-quality photo and video productions.
Furthermore, Picha Images develops products and services in Business to Business (B2B) photography; digitises hardcopy images; facilitates cloud storage of images for companies, and carries out videography. The company has in the past been credited with holding one-of-a-kind Augmented and Virtual Reality exhibitions, even during tough times. 
As a company that values technological advancements, Picha Images' approach of having NFTs for artists such as Rich Allela makes technological and financial sense. The company is currently placing the wellbeing of their creative artists first by exposing them to a way to secure their work, maintain the copyrights to their creations and earn royalties in perpetuity.
For a customer of Picha Images, purchasing these NFTs will mean that you will have hacker-resistant proof of ownership of a digital piece of art.
Why Rich Allela?
Rich Allela is a multidisciplinary artist whose work focuses on culture and heritage in Africa. He has an interest in documenting cultures that are at the threat of disappearing due to modernisation.
Allela's works are famously described as "Afro-renaissance" because they herald the rebirth of the African culture through the creation of a new generation of art aimed at rewriting the African narrative.
These unique art pieces have won numerous awards including the Africa PicFair photo awards and Kenya Photo Awards and have been used by companies such as Canon Global to launch products such as new cameras. As an influential artist, Rich Allela's story has been featured on CNN, BBC, and other news outlets around the world.
Speaking to BitcoinAfrica.io, Rich Allela said;
"For ages, artists have been getting a raw deal when it comes to secondary sales of their work. By launching the Rich Allela's Afro-renaissance collection on NFT, Picha Images aims to empower artists to maintain the copyright of their work and earn from secondary sales. Through this auction, the public will place their bids where the highest bidder will walk away with a piece of digital art and send a message to the world on the value of art as an investment worth making."
Would You Like to Participate in the NFT Auction?
The auction will go live on April 26 and can be accessed via https://opensea.io/accounts/Rich_Allela.
To learn more about Rich Allela's works, visit his Instagram account @Richallela or reach out to Picha Images by visiting their website.
How to Buy Tether (USDT): A Step-by-Step Guide for 2021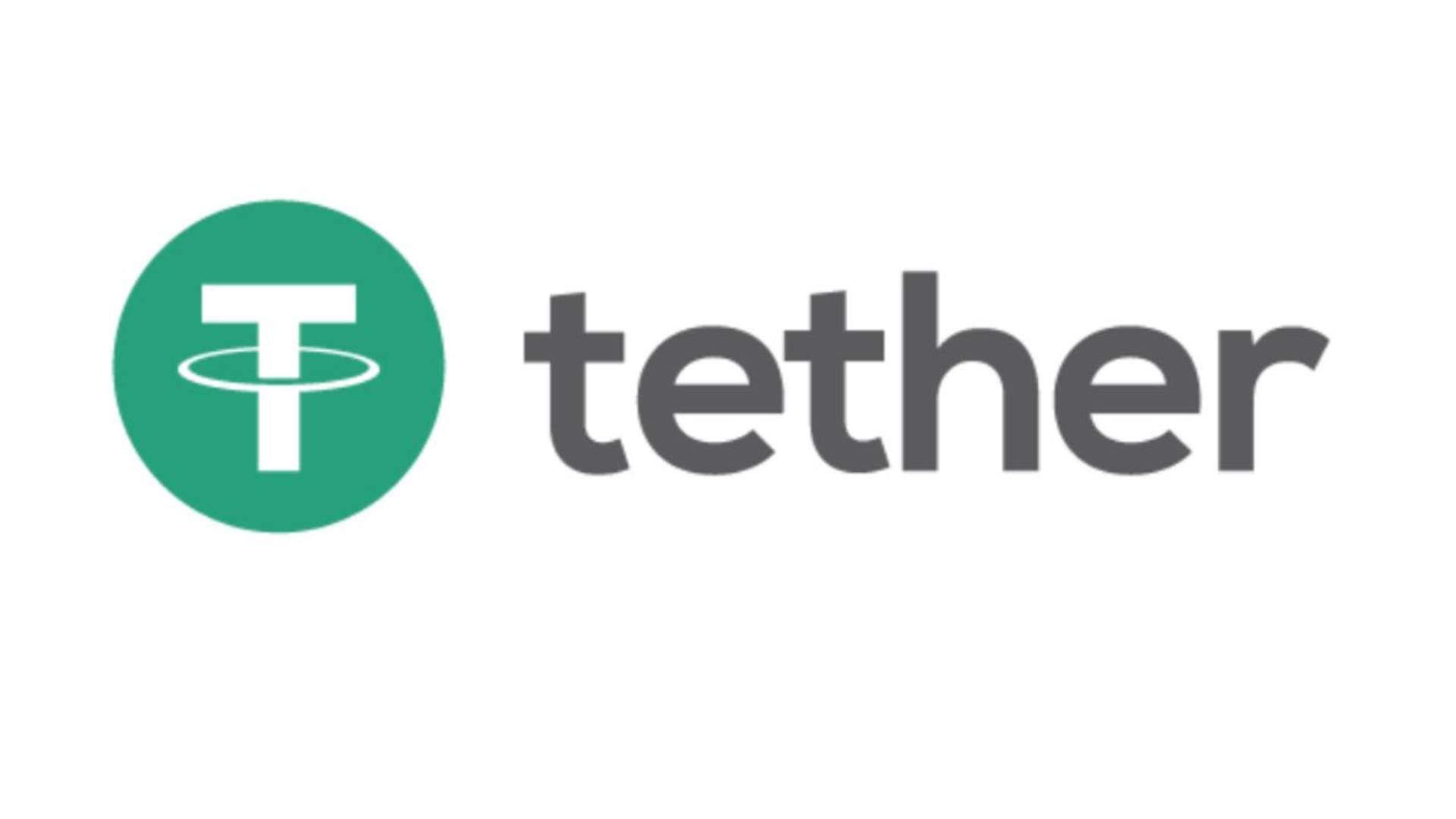 Tether is a stablecoin backed 1:1 by the US dollar. As a result, it does not experience the same volatility as other cryptocurrencies. In this guide, you will learn how to buy tether on Africa's leading peer-to-peer exchange, Paxful.
How to Buy Tether (USDT)
To buy USDT, you will need a cryptocurrency wallet and an account with an exchange. Here are the steps you should take:
Download a mobile, desktop, or hardware crypto wallet to store the USDT you will purchase.
Next, create an account with an exchange or a P2P marketplace that supports Tether USD. For instance, you can create an account on  Paxful. If you already have an account, log in.
After registering an account, verify the required credentials. Paxful requires users to verify details like phone numbers, home addresses, email addresses, and ID numbers.
How to Buy Tether from a Peer-to-Peer Marketplace
If you created an account on Paxful, you can buy tether by using these steps.
Visit the website.
Click "Buy" and select tether.
Choose your preferred payment method and currency. For example, Paxful offers over 350 payment methods such as PayPal, mobile money, gift cards, crypto, and debit cards. Also, enter the amount you wish to purchase and select your country.
Click "Search Offers."
The platform will display a list of offers based on the criteria you chose. Browse through this list paying close attention to the buy limits, prices, offer terms, and time limits.
Read the reviews of the sellers that catch your attention. Before choosing a seller, ensure that they are fully verified and active on the platform.
Once you find a suitable seller, click "Buy." Note that you should read the seller's terms first before starting the transaction.
If the platform offers a live chat feature, you and the seller can discuss the transaction details. For instance, the seller will send you the payment details through this chat feature.
Make the payment and follow any other instructions the seller has provided. Additional instructions that sellers might require you to undertake include sending a photo of your ID. The seller could use this document to verify that the payment sender matches the name on the ID.
Once you complete the payment, confirm on the website that you have paid.
The seller will then verify the payment and release your USDT.
After a few minutes, your USDT balance should reflect in your account. If you desire, transfer the crypto to another wallet.
Purchase Tether in Person
If you prefer to make a one-on-one transaction, look for local tether sellers on reputable Facebook or Telegram groups, or choose the "in-person" purchase option on a peer-to-peer exchange.
Contact the seller and schedule a meeting at a public place. Tell them how much you wish to buy so that they can prepare themselves in advance. They should also tell you how much it will cost.
Once you meet with the seller, show them the money as a sign of trust. But do not hand it over just yet. The seller should send you the USDT first.
Wait until the new USDT balance reflects in your wallet before paying the seller.
Buying tether is straightforward and flexible. You can use your local currency or another digital currency to acquire this stablecoin. Moreover, using a platform like Paxful gives you more than 350 methods of buying USDT, thereby providing convenience.
To buy Tether USDT in Africa, access Paxful here.
*This article was written in cooperation with Paxful, Africa's leading peer-to-peer bitcoin exchange.