Nairobi Bitcoin Meetup To Be Held On November 30th 2017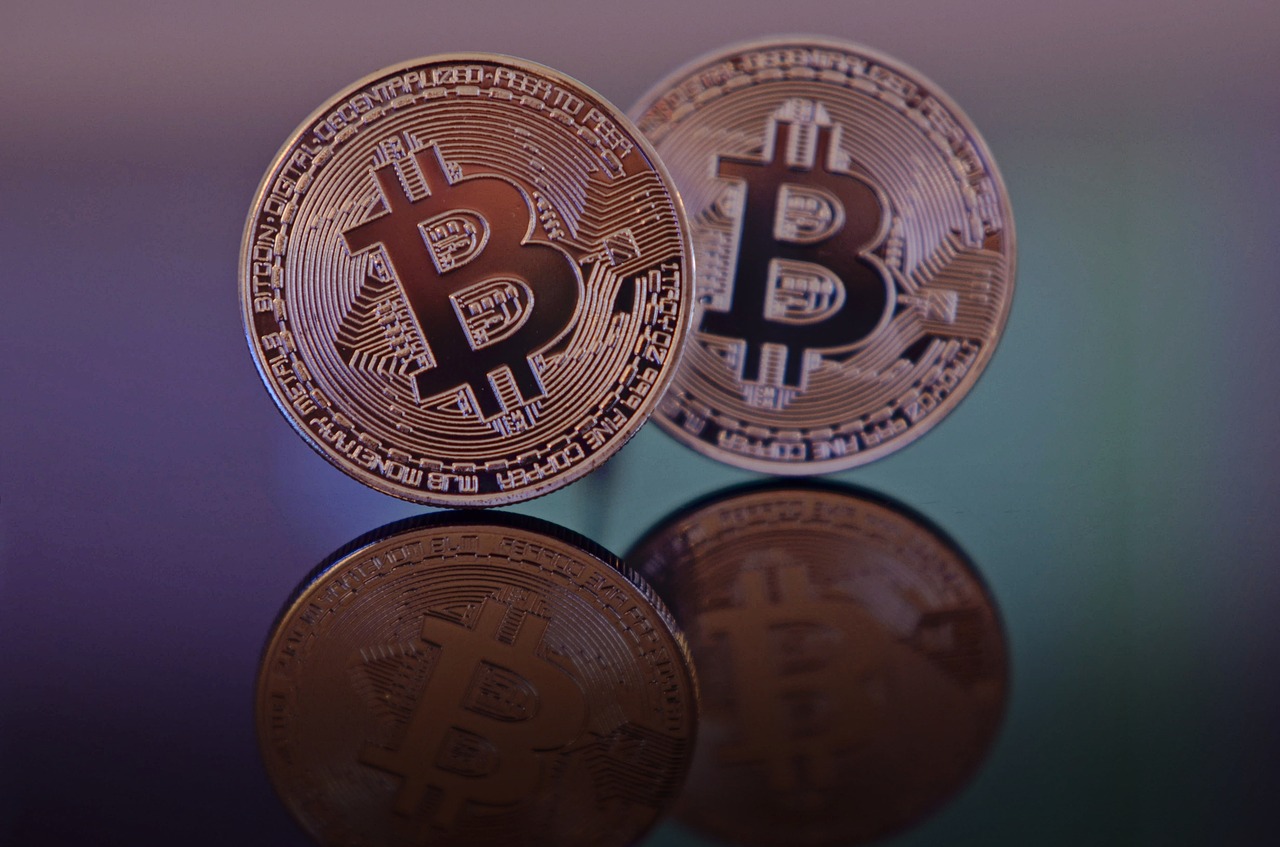 Kenyans interested in cryptocurrencies are welcome to attend the Nairobi Bitcoin Meetup on November 30th at the Marble Arch Hotel.
The event is targeted at new entrants to the bitcoin space and will introduce attendees to bitcoin, altcoins, and bitcoin investment opportunities.
The event will start at 6:00 pm and will focus on:
• Introducing bitcoin
• Panel discussion on investing in bitcoin
• Opportunities in the bitcoin space
• Regulatory issues
The event is set to bring together experts from the bitcoin community who will discuss bitcoin investment opportunities as well as teach attendees how to mine altcoins.
This one-day event comes at a time when bitcoin awareness, as well as adoption, are reaching new highs in the East African nation as trading volumes on LocalBitcoins and increasing local media coverage of bitcoin are indicating.
Kenya has one of the most vibrant bitcoin economies in Africa and is home to several leading bitcoin startups despite the pushback that bitcoin has been receiving from the Central Bank of Kenya.
If you are based in Nairobi you can attend the free event at the Marble Arch Hotel in the centre of Nairobi on November 30, 217.
New Ethereum Wallet Argent Makes DeFi Accessible for Everyone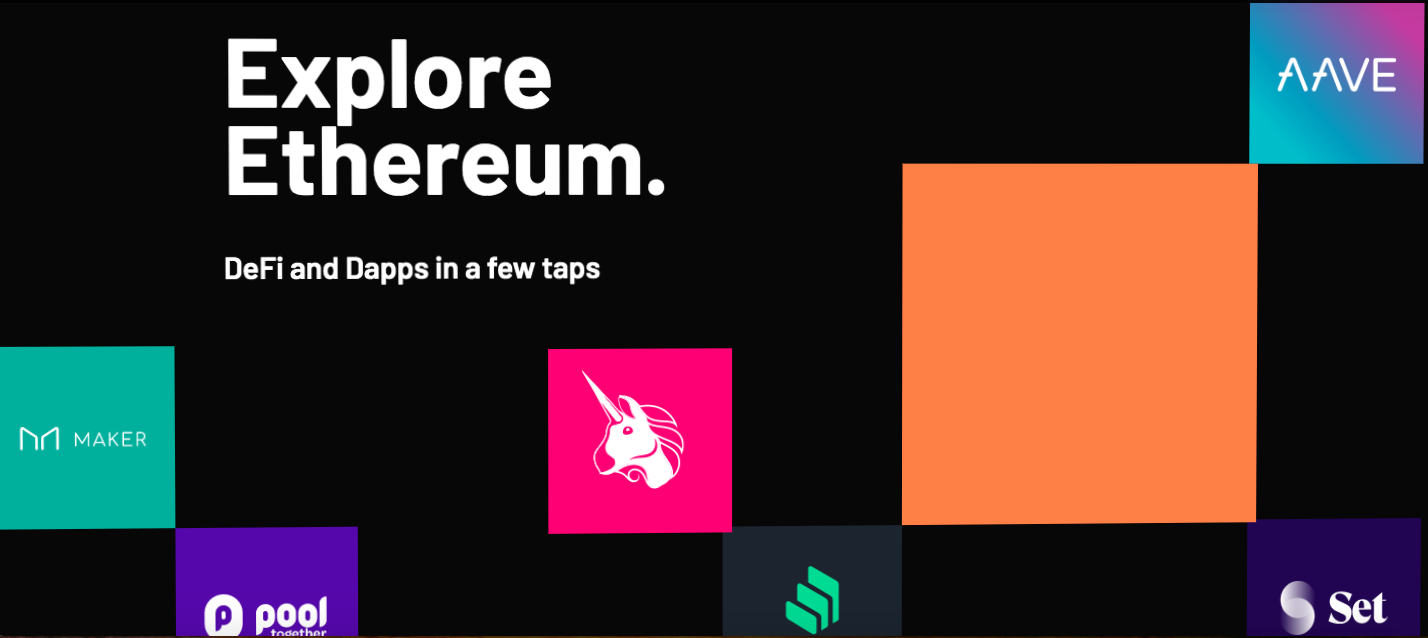 The DeFi market is booming. The total amount of crypto correctly locked in DeFi protocols recently exceeded $2.4 billion. More and more crypto investors are turning to DeFi DApps to earn interest on their cryptoassets. However, DeFi is still too complicated for the average non-techy investor to get involved. London-headquartered Ethereum wallet provider, Argent, wants to change that. 
BitcoinAfrica.io reached out to Argent co-founder and CEO, Itamar Lesuisse, to learn more about Argent and the DeFi market. 
What is Argent? 
Argent is a user-friendly Ethereum wallet that enables you to store, send, and receive, borrow, earn interest, and invest. Effectively, it is a one-stop-shop for all things DeFi at your fingertips.  
Unlike most Ethereum wallets, which focus purely on storing, sending, and receiving ETH and ERC-20 tokens, Argent goes a step further and provides easy access to an array of DeFi DApps. 
"Argent's mission is to empower everyone to control and prosper from their digital assets and identity. Everyone should have equal access to economic opportunity and crypto can be a critical enabler of this." Argent CEO, Itamar Lesuisse, told BitcoinAfrica.io 
"To this end, we've built the first non-custodial wallet with the ease of use and security of the best new bank apps. You can earn interest and invest in a tap via DeFi DApps; protect yourself with daily transfer limits, whitelisted contacts, and easy locking; and you never need a seed phrase," he added. 
Argent is available for Android and iOS and has a very smooth onboarding process. No mnemonic phrase to write down and no wallet.dat file to back up. You sign up a username and passcode, and you provide an email address and a phone number. That's it. 
To fund your wallet, you can either transfer ETH or ERC20 tokens or you can purchase them in-app via Apply Pay, bank card, or a bank transfer. This is made possible through a partnership with MoonPay.
Arguably, the best feature of Argent, however, is that it provides direct access to DeFi protocols in an extremely user-friendly way. 
DeFi Made Easy
Argent enables you to use the digital assets held in the wallet to invest in DeFi protocols with the click on a button. There is no need to sign up for each platform. You simply access the "Invest" section and have immediate access to leading DeFi protocols, such as Aave, Compound, PoolTogether, and Uniswap. 
Even first-time crypto users can get involved in DeFi. All it takes it choosing the asset you want to invest, how much of it, and in which protocol you would like to place it. 
For example, you could purchase $1,000 worth of USDC and place it in Compound to earn 1.75% APY. That would likely be more than the interest any bank would pay you on US dollars. 
Moreover, Argent users can invest in TokenSets, take part in PoolTogether, or provide in a Uniswap liquidity pool. 
What's Next for Argent?
Argent launched the public version of its app in May 2020 and has already made waves in the Etherem community. But this is only the beginning. 
"In the last few months we've launched our DeFi Hub (which provides one-tap access to the best DeFi DApps, like Compound, Aave and TokenSet), and also dark mode," Lesuisse told BitcoinAfrica.io. 
"Next, we're focused on making it easy for anyone to access a DApp, even if they don't have a crypto wallet. Our SDK for DApp developers will mean people can onboard to a DApp without a browser extension or seed phrase. They can easily buy crypto with fiat, and they can use the DApp without having to hold ETH. We hope it significantly lowers the barriers to DApp adoption," he added.
The Future of DeFi
Currently, the DeFi market is a playground for crypto traders and the Ethereum community. But the market is growing as it is receiving more media attention as well as an influx of funds. 
Lesuisse and his team envision that the DeFi market will become more accessible and user-friendly in the coming years. And that it will open it to non-crypto investors as well. 
"Over the next five years, we hope it becomes even easier to use, safer, and, most importantly, develops more use cases that are compelling to a wider audience. We hope by solving many of the usability issues that DApps can focus on building those use cases, taking DeFi from a niche to a mainstream topic."   
The DeFi market is still in its infancy. Vulnerabilities and bugs in already operational protocols will likely continue to plague DeFi as part of its growing pains. But that doesn't change the fact that DeFi has the potential to become the fintech innovation that will finally take power away from banks and into the hands of the people.
Top 7 Most Popular Methods for Buying Bitcoin in Africa

Buying bitcoin in Africa is possible with several easily accessible payment methods. This guide will look at seven of the most popular methods that Africans are using to purchase bitcoin.
Buying Bitcoin in Africa with Mobile Money
Sub-Saharan Africa is the leading mobile money market in the world. According to a GSMA report, the mobile money transaction value in Sub-Saharan Africa was $456.3 billion in 2019.
Some of the top mobile money providers on the continent are telecom companies like Safaricom, MTN, Econet, Airtel, Orange, Telekom, and Inwi. These companies offer M-Pesa, MTN Mobile Money, EcoCash, Airtel Money, Orange Money, T-Kash, and Inwi Money, respectively.
Since mobile money platforms are easily accessible in most parts of Africa, crypto exchanges and P2P marketplaces have adopted them as payment methods. For example, Paxful supports payments via all of the above mobile money platforms.
The acceptance of mobile money payments on crypto platforms means that buyers can use their local currencies to buy bitcoin.
To buy bitcoin via mobile money, all you need is the seller's phone number and name. In most cases, the seller should be a subscriber of the mobile money platform you are using to make payment.
Buying Bitcoin in Africa via Bank Transfer
Bank transfers are another popular method of buying bitcoin in Africa. While the number of mobile money subscribers in Africa is increasing rapidly, bank accounts are still relevant. According to data from Statista, 298 million adults in Africa had a bank account in 2017. Therefore, it makes sense that crypto platforms would support bank transfers as well.
Buying bitcoin via a bank transfer on Paxful, for instance, is as easy as transferring money to the bank account details the seller gives you.
Buying Bitcoin in Africa Through Cash in-Person
Paying in cash is also a popular method for buying bitcoin in Africa. You can use this method when you are meeting with a seller or visiting the offices of an exchange platform. Paying in cash is a safer method of purchasing bitcoin as long as you ask to see the BTC first. It is even safer to receive the bitcoin first before handing out the payment.
If you are uncomfortable making bitcoin transactions on a P2P platform or over the phone, you should opt to pay in cash during a face-to-face meeting.
Paxful offers a location filter that you can use to find the most suitable cash in-person deal near you.
Pay With PayPal
PayPal is a global payment method that is accessible by most people across the globe, including Africans. That is why a few crypto platforms like Paxful allow payments through PayPal.
However, many exchanges do not allow PayPal payments because of chargebacks. If you pay for BTC through PayPal, then report a few days later that you did not receive the bitcoin even though you did, PayPal is likely to favour you, the buyer. This means you will get a refund and keep the bitcoin. Since it is difficult to connect the BTC to the original owner, the seller has no evidence to make his case. Therefore, to avoid fraud, most crypto exchanges do not accept PayPal payments.
Nevertheless, platforms that accept this method of payment require buyers to undertake several actions to protect the seller. For example, Paxful advises sellers to ask buyers to write some words on a piece of paper and take a selfie with it. Sellers can use this photo as evidence in case of a dispute. Sellers could also ask buyers to provide an ID, a billing address, and a social media account link to prove their identities.
Pay Via Chipper Cash
Chipper Cash is a cross-border money transfer option that allows users to cash-in from their mobile money wallets. Once you top-up your Chipper wallet, you can send money for free to anyone in Ghana, Nigeria, Uganda, Rwanda, Tanzania, Uganda, and Kenya. Chipper plans to expand this service to more African countries.
The cross-border nature of Chipper Cash makes it ideal for buying bitcoin in Africa. So, if you are a Kenyan buyer on Paxful, you can purchase bitcoin from a seller in Ghana and pay via Chipper Cash. The platform uses live exchange rates to process cross-border transactions.
Exchange Other Digital Currencies for BTC
It is possible to exchange one digital currency for another on exchanges and P2P marketplaces. For example, you can exchange ETH on Paxful with a trader accepting this digital currency for selling BTC.
Trading one digital currency for another is suitable if you hold several digital currencies in your wallet. Additionally, you can use this method to make a profit and to accumulate your bitcoin holdings.
Exchange Gift Cards for Bitcoin
If you have an unused gift card that you received during Christmas, you can use it to buy bitcoin on a platform like Paxful. Alternatively, you can buy a gift card with cash then use it to buy bitcoin.
When buying bitcoin on Paxful with an Amazon gift card, for instance, you should take a high-resolution picture showing the codes on the physical card. Additionally, you should take a photo of the receipt showing you bought the gift card in cash.
It is easy to purchase bitcoin with a gift card, especially if you have one lying around unused or with a balance. Some of the gift cards that you can trade for bitcoin on Paxful include Amazon, Apple, Sephora, American Express, Asos, and Forever 21.
Some Africans abroad are using gift cards to send money to their relatives back home. To illustrate, a man in London sends his wife back in Nigeria an Amazon gift card worth $200. The wife then sells the gift card for bitcoin, and perhaps make a small profit. She then sells the bitcoin for more profit and cashes out in Naira.
Now that you know the most popular methods of buying bitcoin in Africa, you can learn how to trade bitcoin safely and securely in this guide.
Naira Devaluation: How Nigerians Can Protect Themselves With Bitcoin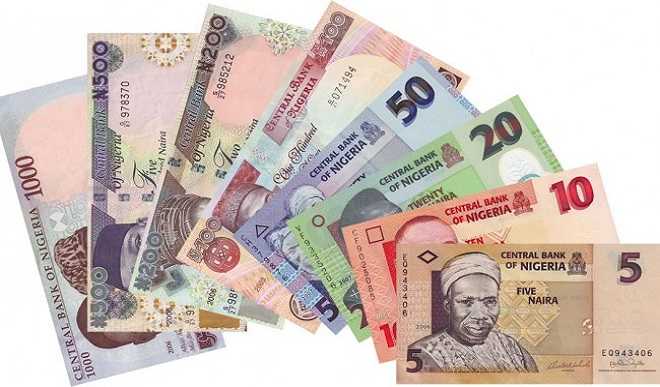 In July 2020, the Central Bank of Nigeria further devalued the Naira by about 5.5 percent to 380 Naira to the dollar. Previously, the regulator had revised the exchange rate from 307 Naira to the dollar to 360 in March. The reason for the devaluation was the decrease in oil prices, USD shortages, and increasing pressure from external lenders.
In this guide, you will find out what the effects of the Naira devaluation are and how you can protect yourself.
Naira Devaluation
Currency devaluation is a tactic that central banks use to increase fiscal revenues, reduce debt burdens, reduce trade deficits, and boost exports.
With regard to the Naira devaluation, experts believe that this move will boost fiscal revenues and send a positive signal to lenders. However, they are doubtful that devaluation will control the foreign exchange pressures that the country is facing. With a decline in oil prices and remittance flows, foreign currency shortages could persist.
Oil is the biggest foreign exchange generator in the West African nation. Therefore, a plunge in prices and an ongoing pandemic could sink the country into a massive recession.
Nigeria's Multiple Exchange Rates
Interestingly, Nigeria operates several exchange rates, a situation that has attracted criticism from economists. For instance, the country has a black market exchange rate, where the Naira trades at more than 450 to the dollar.
Furthermore, the country has interbank rates, rates for hard currency buyers, rates for Muslims making a pilgrimage to Mecca, and rates for Nigerians that want dollars for school fees abroad.
That said, the central bank plans to unify the rates, a move that could increase foreign investment and clarity.
The Effects of Naira Devaluation
While currency devaluation provides several positive effects, it also results in negative effects. For example, investors that have bought shares and bonds on the Nigerian financial market could have trouble repatriating their capital if the Naira continues losing value.
Moreover, listed companies with foreign investors are likely to face several challenges. For instance, divestments could dip the stock market value of these companies. Also, companies whose operating expenses are expressed in dollars could experience an increase in foreign exchange losses.
Another consequence of devaluing the Naira is inflation. Inflation can affect your savings, resulting in a value decline over time. Although your savings in the bank could earn a higher interest, the interest rate might not be enough to offset the loss from inflation. Inflation will also affect your purchasing power. As a result, your ability to buy items in the future will decline, especially if your income remains fixed.
Additionally, inflation will affect your investments. Your earnings from an investment during inflation will depend on the type of investment you have made. For instance, precious metals typically perform well during inflation. However, it will cost you more to purchase them.
What is the Solution to the Naira Devaluation?
With your investments and savings at risk, you should consider a non-conventional investment option like bitcoin. Bitcoin is a suitable investment option because it is a store of value for several reasons.
First, no one can confiscate the bitcoin you hold. When you own bitcoin, you hold 100 percent ownership rights, and no one can take it away from you. However, other assets like gold do not have the same feature. In fact, governments can ban their citizens from holding gold. Also, the Chinese government has tried to block access to bitcoin several times but has failed to make an impact. That means that bitcoin is difficult to censor.
Second, it is easy to move. It seems pointless to own an asset that you cannot transfer as you please. Fortunately, it is easy to send and receive bitcoin, anytime and anywhere. All you need is a computer or smartphone and an internet connection.
Third, anyone can buy bitcoin, whatever its price. The reason for this is that you can buy bitcoin in smaller units. Therefore, with as little as $10, you can become a bitcoin owner.
Fourth, bitcoin has been growing since its launch, and this trend is likely to continue. The growth is not only price-related but also support-related. More and more people are taking an interest in bitcoin. For example, there were more than 42 million bitcoin wallets by December 2019.
Fifth, the bitcoin supply is limited, giving it more value. Any asset that is a store of value should have a limited supply.
Lastly, you can hold bitcoin for years and cash out at a huge profit. Many people bought bitcoin when it was extremely cheap. If they decided to sell now, they would make a huge profit. Therefore, it is clear so far that holding bitcoin as a long-term investment is rewarding.
Win 4,000,000 NGN Worth of Bitcoin
Crypto companies are often running campaigns to reward their users. Currently, Paxful has set aside four million Naira in bitcoin to reward traders from Nigeria.
The campaign started yesterday, 21 August 2020, and will end on 31 August 2020 at 11.59 PM.
Winning a reward is simple. If you do not have a Paxful account, create one, verify your ID, and make one trade. 200 new traders that do this will win 5,000 Naira in bitcoin.
Furthermore, Paxful will reward 30,000 Naira in BTC to the top three traders that conduct the highest number of trades, the highest volume of trades, and the most number of trades in Naira. That means that in each category, three traders will get 30,000 Naira in bitcoin. As if that is not enough, Paxful will select one Nigerian trader at random to win 30,000 Naira in bitcoin.
The winners of this giveaway could choose to trade the bitcoin they win for a profit, giving them a chance to earn an extra income. With an economic crisis on the horizon, an extra income is a great opportunity for all Nigerians. Therefore, buying and trading bitcoin is a possible way to protect yourself from the impact of the Naira devaluation.
Sign up to Paxful here to take part in the Bitcoin Giveaway!