10 Christmas Gifts You Can Buy With Bitcoin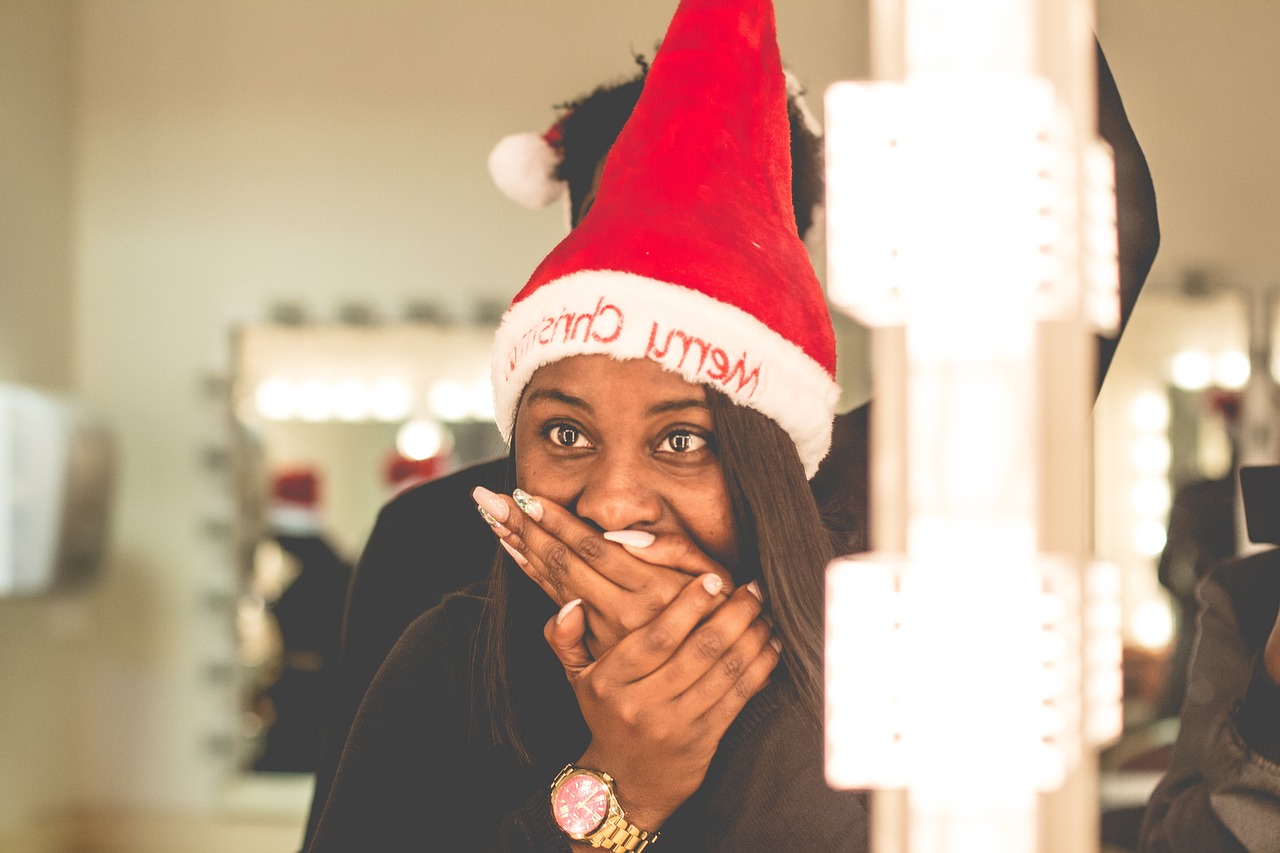 With Christmas just around the corner, are you still looking for Christmas gifts? If you are in the cryptocurrency space and own some bitcoin, why not purchase gifts for your loved ones this year using cryptocurrency? With over 10,000 retailers enabling digital currencies globally, Africans can now purchase just about anything with bitcoin, from holidays to high tech gadgets.
In this article, you will find ten gifts for you to spread the spirit of giving this holiday season that you can pay for using bitcoin.
Cool Bitcoin Merchandise
Perhaps, you have a nephew or friend who is a cryptocurrency fanatic and keeps abreast of the latest news in the bitcoin space. You can surprise them with a bitcoin t-shirt and coffee cups that are tailored towards bitcoin enthusiasts with slogans such as "I use bitcoin" or "Bitcoin Enthusiast". These are sure to be great conversational icebreakers during the festive season.
You can obtain such merchandise and related accessories at somethinggeeky.com and pay for them in bitcoin during checkout. Shipping is free for purchases exceeding 45 pounds with the process taking anywhere between 7 to 20 days for African destinations.
A Bitcoin Hardware Wallet
This would be the perfect holiday gift if you have been thinking of a reliable and secure way to store your bitcoin. A bitcoin hardware wallet is a physical wallet that is not linked to the Internet and thus cannot be hacked.
You can prevent the loss of your bitcoins from online intrusions by buying a Ledger Nano S wallet. The smart card based wallet resembles a USB disk making it a portable cold storage option for your digital coins. You can order a Ledger Nano wallet directly from ledgerwallet.com. The company provides international shipping to many countries and has a large network of local and web retailers.
Bitcoin-Themed Art
A bitcoin themed postcard or a huge wall painting would be the perfect gift for a bitcoin enthusiast who is passionate about art. Cryptoart is the best place to buy unique art pieces subtly portraying the bitcoin revolution as we know it. The paintings are not only valuable because of aesthetics and scarcity, but also include a novel amount of cryptocurrency embedded within. In other words, the platform merges bitcoin cold storage with art, providing you with a secure and enjoyable way of viewing your bitcoin.
Also, each part piece includes a three-step guide to understanding the digital currency. You can pay using bitcoin on the website and enjoy 15 percent discount on purchases over $100.  You can arrange for the items to be shipped to multiple locations worldwide, including some major cities in Africa.
Bitcoin Jewellery
Maybe you know people who are bitcoin enthusiasts and are looking for flashy ways to show their digital currency affiliation. They can keep the power of cryptography alive within with a variety of jewellery options from BTC Trinkets. You can buy this lovely bitcoin tie pin for any of them to wear to formal events or even a bitcoin business and credit card holder. You can pay for your purchases with bitcoin and deliveries can be made to select locations in Africa.
Ugly Crypto Christmas Sweaters
Fancy wearing crypto-themed sweaters during the colder months? You can shop for fully knit high-quality sweaters for your family this Christmas on HodlMoon. The sweaters bearing the names and logos of cryptocurrencies such as bitcoin, ether, and litecoin maybe just the thing to get them curious about digital currencies. The website has a variety of cryptocurrency payment options through its Shapeshift integrated checkout. Once purchased, goods can be shipped to anywhere in the world.
Bitcoin Scarves and Pocket Squares
Here is a stylish way to let your friends at the office know that you love bitcoin. At Cyberoptix TieLab you can order bitcoin pocket squares and present them as gifts to your workmates. The website accepts bitcoin and deliveries are free on orders over $75. If you are living in Africa, you can expect your delivery to take anywhere between 7-21 days.
A Plane Ticket
Why not surprise your favourite person in the world with plane tickets to his or her favourite destination? You can buy affordable plane tickets using bitcoin from CheapAir. Booking a flight is easy either online from your desktop or with your iPhone using the CheapAir iOS app. Also, you can check out the company blog section for tips on how to get reasonably priced tickets for the holiday season.
Another flight booking option would be the Spanish travel agent Destinia. The travel service accepts bitcoin payments and you can get discounted tickets to destinations in South Africa, Nigeria, Kenya, Egypt just to name a few. Alternatively, if you are looking to fly your friends or relatives in comfort, you can book the business class with BTCTrip. The bitcoin only-travel site offers special discounts for people booking business class using the cryptocurrency, with flights to select African destinations.
Luxury Items
If Rolex watches, gold bars, and fine art are your preference and your pockets are deep enough, then you can exchange your bitcoin, ether or litecoin for any of these luxuries at The White Company. You can purchase anything from luxury automobiles to VIP Yacht Packages. Once the payment is done, the goods are shipped to your location using your preferred delivery method.
Buy Gift Cards
A gift card remains a popular option especially if you can not find time to pick a present. Gyft.com allows you to purchase gift cards using bitcoin and redeem them at several well-known retailers and merchants. You can get gift cards from reputable establishments such as Dominos, Burger King, Nike, and Adidas.
Spread the Love with a Bitcoin Donation
You can help the less fortunate this Christmas with bitcoin a donation. For example, you could donate to the BitGive Foundation that is developing a donation transparency platform called GiveTrack and has been collecting donations for Kenya-based The Water Project. There are also several other charities and good causes that accept bitcoin donations such as The Human Rights Foundation and the Electronic Frontier Foundation (EFF).
Hopefully, with bitcoin going mainstream there will be more holiday gift options come next year.
Binance Launches Fiat-to-Crypto Exchange in Uganda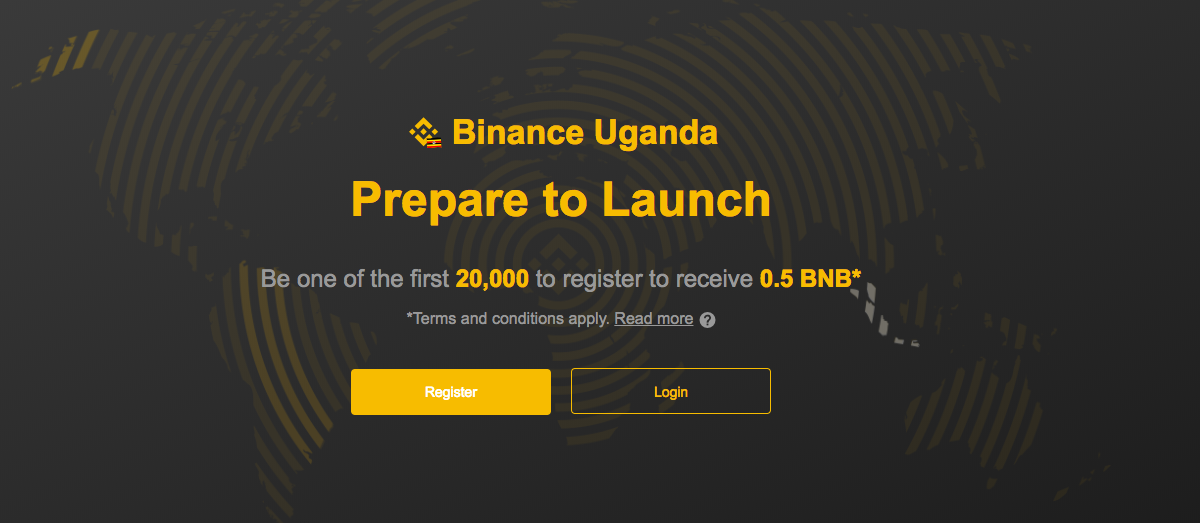 Global bitcoin exchange Binance has launched a new fiat-cryptocurrency exchange in Uganda. The exchange will also be offering a reward of 0.5 BNB to the first 20,000 users that register on the site as part of its promotion in Uganda.
The announcement comes nearly two months after Binance partnered with Crypto Savannah, Made in Africa initiative, and Msingi East Africa to promote economic development in the East African country.
Changpeng Zhao and Yi He founded Binance in 2017 and raised $15 million through an initial coin offering for its ERC20 token BNB in July of the same year.
The exchange plans to move its offices to the island nation of Malta after the implementation of stricter regulations in China and Japan. In January 2018, Binance was the largest crypto exchange with a market capitalisation of $1.3 billion.
Binance in Uganda
Binance will also offer its Ugandan users a month of zero trading fees when trading goes online. The exchange will announce the opening for trading at a later date.
Users can find out if they have won any rewards by logging into their accounts and accessing 'Distribution History' in the Account Center. In addition, users will be required to complete ID verification to be able to withdraw funds from Binance.
Ugandan users will enjoy an exchange that offers fast transactions of up to 1.4 million per second and state-of-the-art storage technology for utmost security. The exchange also provides 24/7 customer support and has a user-friendly interface.
The presence of Binance in Uganda aims to boost financial inclusion in the country, which has increased from 28 percent in 2009 to 54 percent in 2013 according to its national financial inclusion strategy 2017-2022.
LINE Corp to Launch Cryptocurrency Exchange BITBOX in July for Global Trading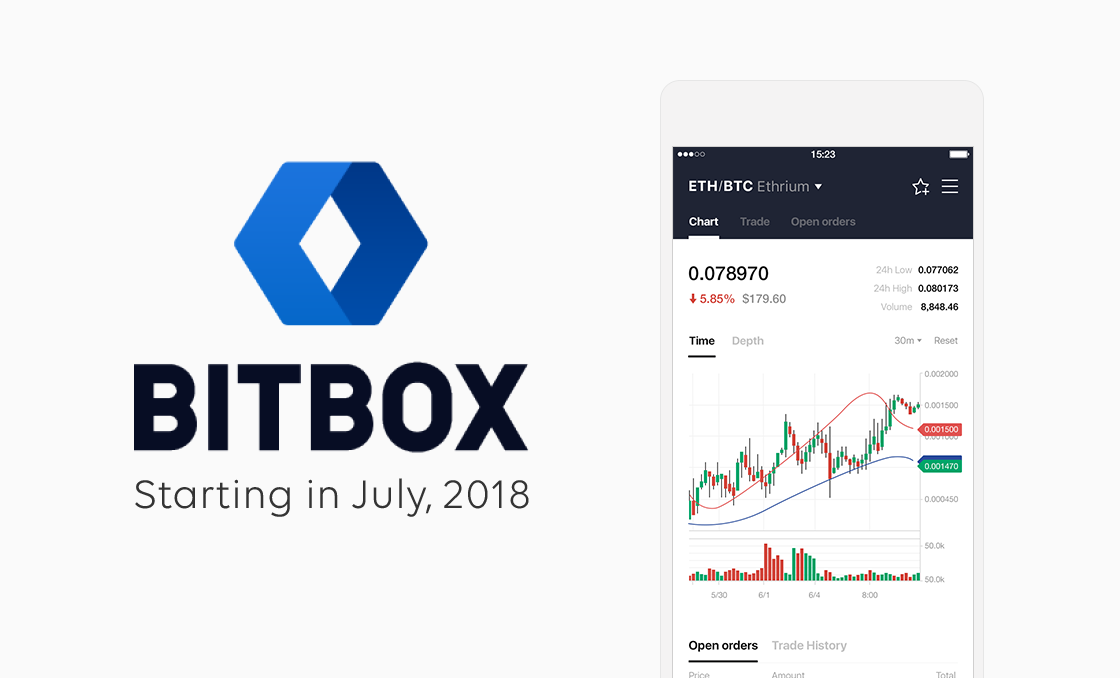 The developers of popular messaging app LINE and LINE Group's cryptocurrency and blockchain company LVC Corporation have announced that they are set to launch a new cryptocurrency exchange called BITBOX in July 2018. The Japan-based firm made the announcement during the LINE Conference 2018 held in Tokyo.
The New BITBOX Exchange
BITBOX will offer over 30 high-demand cryptocurrencies to users globally with the exception of Japan and the US. The exchange will trade coins such as bitcoin, ether, litecoin, and bitcoin cash while charging low trading fees of 0.1 percent. BITBOX will support 15 languages, according to the company press release.
The selected cryptocurrencies for the exchange have undergone an extensive screening exercise and have been picked by an internal committee, promising users a convenient and safe trading experience. LINE will also incorporate its top security standards to the cryptocurrency exchange.
LINE Corporation CEO Takeshi Idezawa said:
"As a key part of LINE's new financial services, BITBOX shows our commitment to fulfilling the growing demand for more diverse financial options. With BITBOX, LINE users will be able to access cryptocurrencies more easily, while also being assured of state-of-art security measures to protect their assets."
Nigerians Have Invested Over $5m in Cryptocurrencies Despite Regulator Warnings Says KureCoin Hub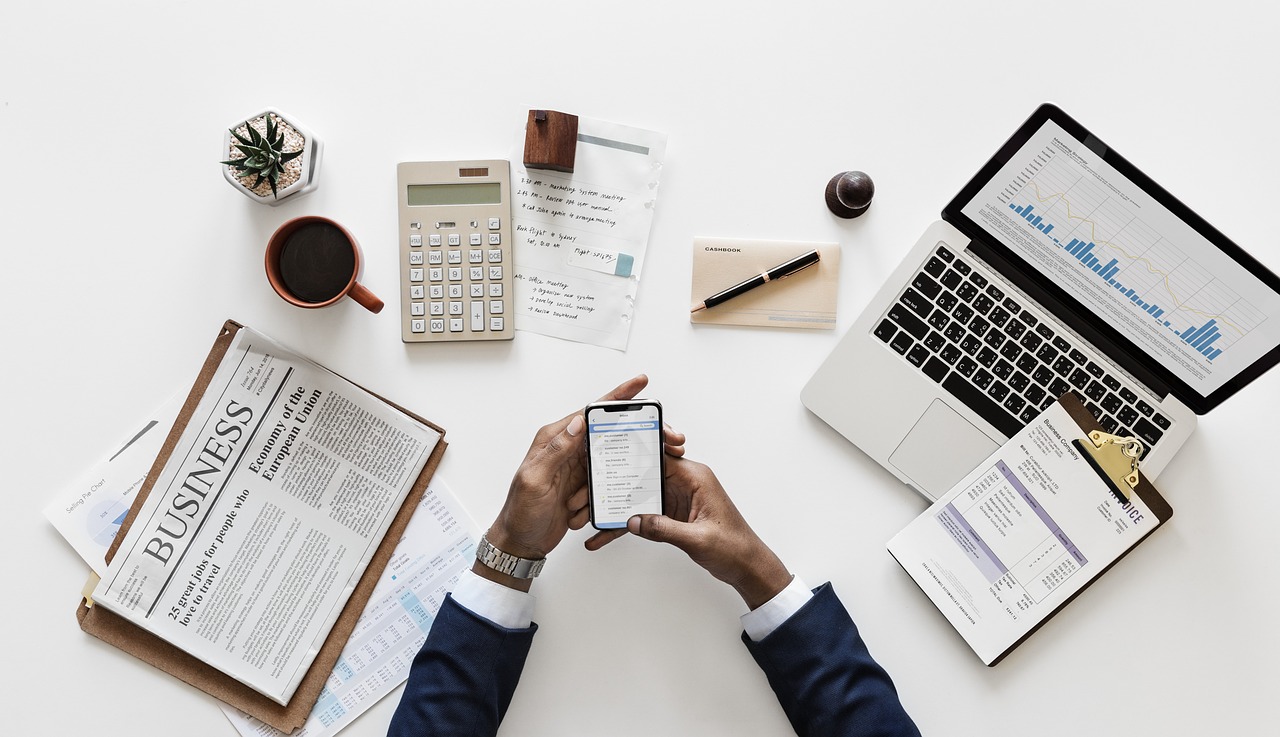 Nigerians have invested over five million US dollars in the cryptocurrency market in the last couple of years according to data from Nigerian cryptocurrency platform KureCoin Hub.
The data shows that Nigerian retail investors are investing heavily in the cryptocurrency market despite warnings from the Central Bank of Nigeria (CBN) and Nigeria Deposit Insurance Corporation (NDIC) against investing in an unregulated market.
KureCoin Hub's co-founder and CEO Tega Abikure has criticised the stance regulators have taken and argues that the country will lag behind as other countries enjoy the benefits of blockchain technology and cryptocurrencies. Abikure told New Telegraph:
"It is not a matter of whether the government likes it; it is about whether they need it. I am not sure the internet was liked when it first came. […] It is not a matter of whether they are going to embrace it; it is about when they are going to do so."
Abikure observed that other countries such as Uganda and South Africa have already taken steps towards adopting blockchain technology while Kenya is pushing forward with a functioning blockchain taskforce.
"Nigeria is being left behind," he noted.
The Blockchain as a Source of Foreign Direct Investments
Abikure also believes that blockchain technology could be a major source of Foreign Direct Investments (FDIs) in the next five to ten years. In addition, he is of the opinion that a lot of money is being made in cryptocurrencies on the continent with most of it leaving Africa's economy.
On one of the benefits of blockchain technology, he said: "[The blockchain] is completely transparent and cannot be changed; it can be used to create a decentralised system of payment where the taxpayer had an unhindered access to the collector which is the government. It enhances revenue collection and removes the challenges of remittances."
Blockchain technology can also improve the banking sector, the electoral process, the use of donations in charitable projects, and the supply chain, among many other use cases.