Bitcoin Tax to Come to South Africa in Early 2018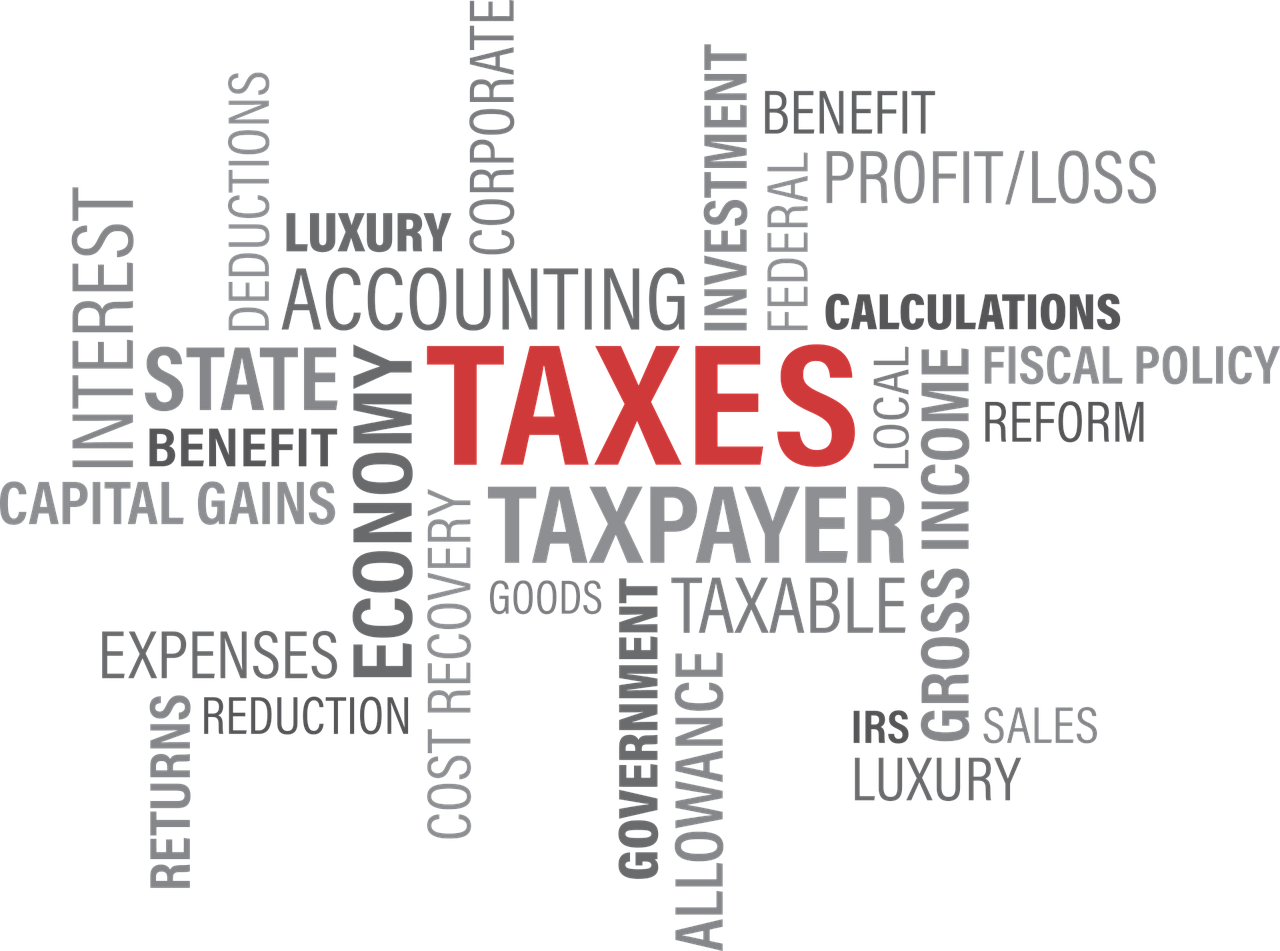 As bitcoin continues to gain momentum in South Africa, taxpayers will need to prepare themselves for an increased probe into their cryptocurrency gains declarations. This is after the South African Revenue Service (SARS) confirmed that it will explain its position on the tax treatment for virtual currencies in early 2018 but SARS' stand on digital currencies will not be published before the February Budget Speech.
Despite a price decrease in mid-December, bitcoin was still trading at more than 750 percent higher on than it was only one year ago. 2017 was essentially the year that bitcoin became mainstream as an investment, which has led to this incredible increase in value. However, as tax authorities have started to eye this development, taxpayers involved with cryptocurrencies could face a higher tax bill in 2018 if they have taken profits on their crypto asset investments in the past year.
SARS Interest in Tracking Digital Currencies
In mid-2017, the South African Reserve Bank (SARB) stated that they would test a regulatory framework for bitcoin and other virtual currencies. In December 2017, SARS would also show interest in working with SARB and top technology firms to research ways of tracking cryptocurrencies to have all investment profits from cryptocurrencies taxed in an effective manner.
To audit the money gained from cryptocurrencies in recent years, SARS will need close to two years to perform a detailed investigation. Any taxpayers that intentionally omits to declare their gains or profits will end up paying penalties of up to 200 percent and interest, said the Managing Director for Tax and Exchange Control at the Geneva Management Group, Ruaan van Eeden.
"The fact that SARS hopes to provide guidance on the tax treatment of cryptocurrencies soon, suggests that it plans to scrutinise this space much more carefully," adds, CA(SA) and Senior Lecturer in the School of Accountancy at the University of the Witwatersrand, Asheer Jaywant Ram.
The South African tax authority finds itself under pressure to increase its tax collection efforts after the Medium-Term Budget Policy Statement (MTBPS) reported that the tax revenue was expected to drop by almost R51 billion short of the budget estimates of 2017. Attempts to establish free tertiary education and stabilise Eskom – the struggling power utility – is expected to increase pressure on the fiscus. Still, it is not clear whether there is an outstanding amount of money hidden in the crypto space and if so, how much.
"I think there is enough interest and there is enough scope for SARS to be looking into this space, but now the question becomes – because SARS is really under pressure to reduce that deficit – are they really going to accept taxpayers declaring their gains as capital gains tax or are they going to just say it is all revenue in nature?" asked Ram.
SARS' Challenge
The main challenge SARS will face is explaining to taxpayers whether gains will be construed as income instead of capital. If they do not go with the latter, taxpayers will be forced to pay higher tax rates. While SARS might define gains are income, people might argue that their gain are capital gains depending on the facts. If gains are capital gains in nature, the capital gains tax would apply. However, if it is seen as income, the cryptocurrency price fluctuation gains will get taxed at the taxpayer's marginal income tax rate.
"Those sorts of debates on the nature of bitcoin – I think those are coming – and I think it would be very interesting to actually see the outcome of those debates. The main challenge in trying to determine a bitcoin trader or investor's tax liability is the question around the nature of the bitcoin," said Ram.
Van Eeden remarked by saying that bitcoin's obscure nature and how it functions creates uncertainty on its tax treatment. Moreover, there is lack of clarity on whether bitcoin is an asset or a currency as this varies from one jurisdiction to the other. As such, the different classifications have an immense implication for its taxation. While most jurisdictions see it as an asset, some – like Japan – see it as a currency and have categorised it as a legal payment method.
Is Bitcoin an Asset or a Currency?
A report by Robert Gad, Nicolette Smit, Megan McCormack, Jo-Paula Roman from the tax department at ENSafrica that considers South Africa's position on bitcoin, states:
"Where bitcoin is used as consideration for the supply of goods or services, and it is determined that bitcoin may be viewed as an asset rather than currency for VAT, the trade would likely be akin to a barter transaction."
"Where bitcoin is traded – i.e. bought and sold for cash – the VAT consequences for both parties would depend on a detailed analysis of the exact facts of each case. This would be of particular relevance to taxpayers that may exceed the VAT registration threshold through their bitcoin trades," the report continues.
Businesses are expected to register for VAT if the total value of the taxable supplies in any twelve-month period is expected to surpass R1 million. Still, in jurisdictions that bitcoin is viewed as an asset – having VAT consequences when bought or sold using an enterprise – there are territories that exempt it from both their VAT as well as the Good and Services Tax (GST) rule.
A good example is in Australia where bitcoin is seen as an asset, but the Australian Tax Office has not levied any GST on the purchase and sale of cryptocurrencies since July 1, 2017, making it lack consistency since it remains a capital gains asset for tax purposes, noted Ram.
This shows the ostensible nature of bitcoin, which is seen as a currency and an asset at the same time. While there are doubts on whether the international jurisdictions will consent to a uniform measure when it comes to regulating bitcoin, the German Central Bank has already called for a global regulation regarding digital currencies.
As SARS is closing in on finalising tax regulations for bitcoin in South Africa, it will not only be the first country in Africa to do so but may also end up providing a tax framework that other African nations with large cryptocurrency communities could adopt.
Binance Launches Fiat-to-Crypto Exchange in Uganda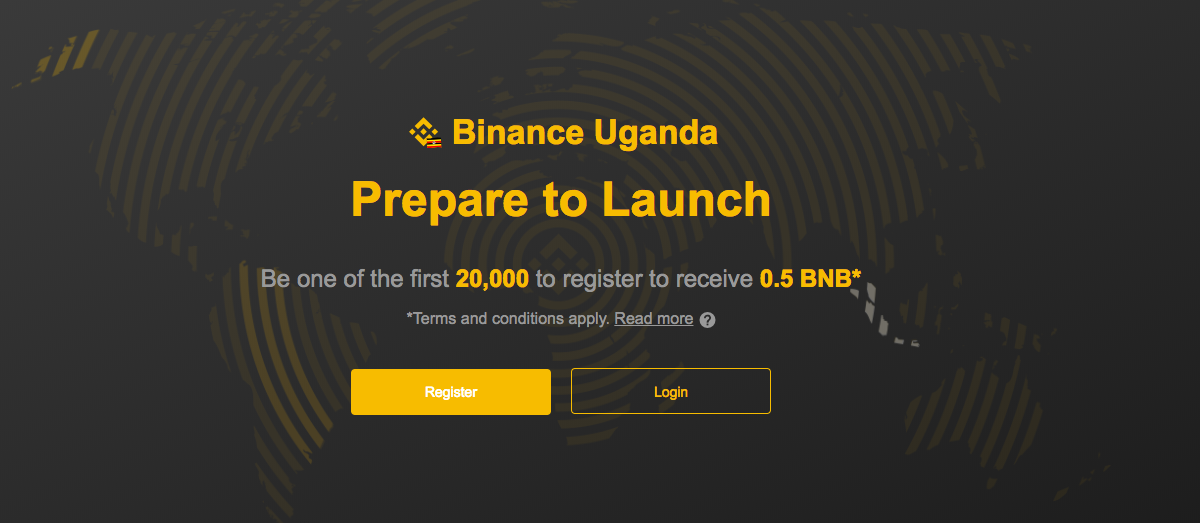 Global bitcoin exchange Binance has launched a new fiat-cryptocurrency exchange in Uganda. The exchange will also be offering a reward of 0.5 BNB to the first 20,000 users that register on the site as part of its promotion in Uganda.
The announcement comes nearly two months after Binance partnered with Crypto Savannah, Made in Africa initiative, and Msingi East Africa to promote economic development in the East African country.
Changpeng Zhao and Yi He founded Binance in 2017 and raised $15 million through an initial coin offering for its ERC20 token BNB in July of the same year.
The exchange plans to move its offices to the island nation of Malta after the implementation of stricter regulations in China and Japan. In January 2018, Binance was the largest crypto exchange with a market capitalisation of $1.3 billion.
Binance in Uganda
Binance will also offer its Ugandan users a month of zero trading fees when trading goes online. The exchange will announce the opening for trading at a later date.
Users can find out if they have won any rewards by logging into their accounts and accessing 'Distribution History' in the Account Center. In addition, users will be required to complete ID verification to be able to withdraw funds from Binance.
Ugandan users will enjoy an exchange that offers fast transactions of up to 1.4 million per second and state-of-the-art storage technology for utmost security. The exchange also provides 24/7 customer support and has a user-friendly interface.
The presence of Binance in Uganda aims to boost financial inclusion in the country, which has increased from 28 percent in 2009 to 54 percent in 2013 according to its national financial inclusion strategy 2017-2022.
LINE Corp to Launch Cryptocurrency Exchange BITBOX in July for Global Trading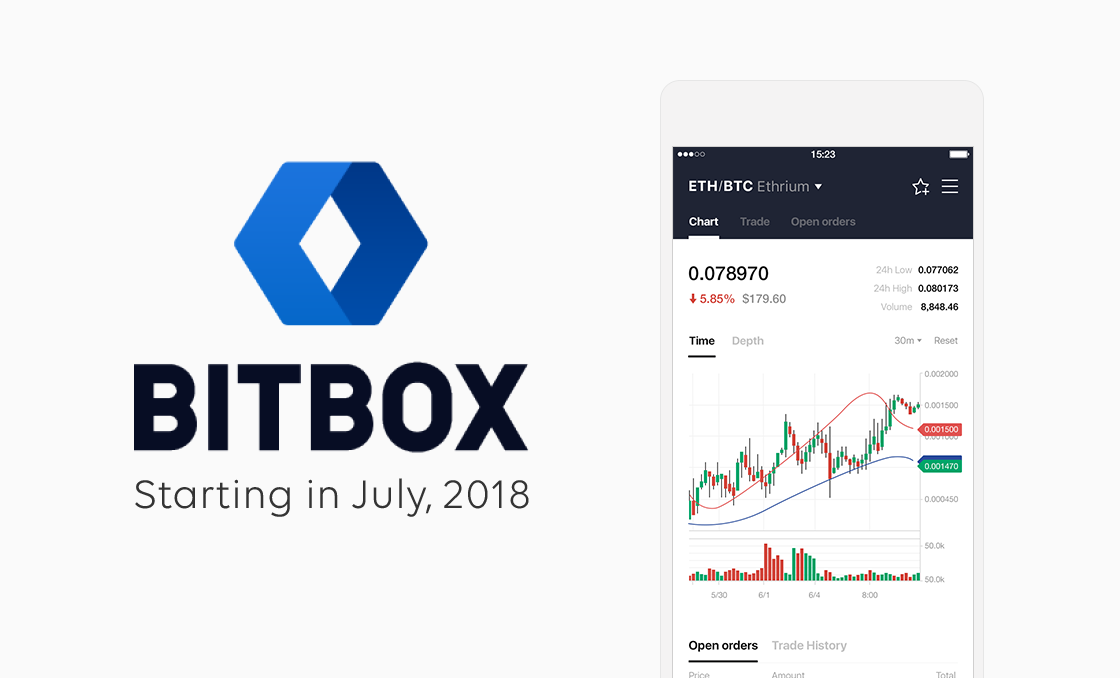 The developers of popular messaging app LINE and LINE Group's cryptocurrency and blockchain company LVC Corporation have announced that they are set to launch a new cryptocurrency exchange called BITBOX in July 2018. The Japan-based firm made the announcement during the LINE Conference 2018 held in Tokyo.
The New BITBOX Exchange
BITBOX will offer over 30 high-demand cryptocurrencies to users globally with the exception of Japan and the US. The exchange will trade coins such as bitcoin, ether, litecoin, and bitcoin cash while charging low trading fees of 0.1 percent. BITBOX will support 15 languages, according to the company press release.
The selected cryptocurrencies for the exchange have undergone an extensive screening exercise and have been picked by an internal committee, promising users a convenient and safe trading experience. LINE will also incorporate its top security standards to the cryptocurrency exchange.
LINE Corporation CEO Takeshi Idezawa said:
"As a key part of LINE's new financial services, BITBOX shows our commitment to fulfilling the growing demand for more diverse financial options. With BITBOX, LINE users will be able to access cryptocurrencies more easily, while also being assured of state-of-art security measures to protect their assets."
Nigerians Have Invested Over $5m in Cryptocurrencies Despite Regulator Warnings Says KureCoin Hub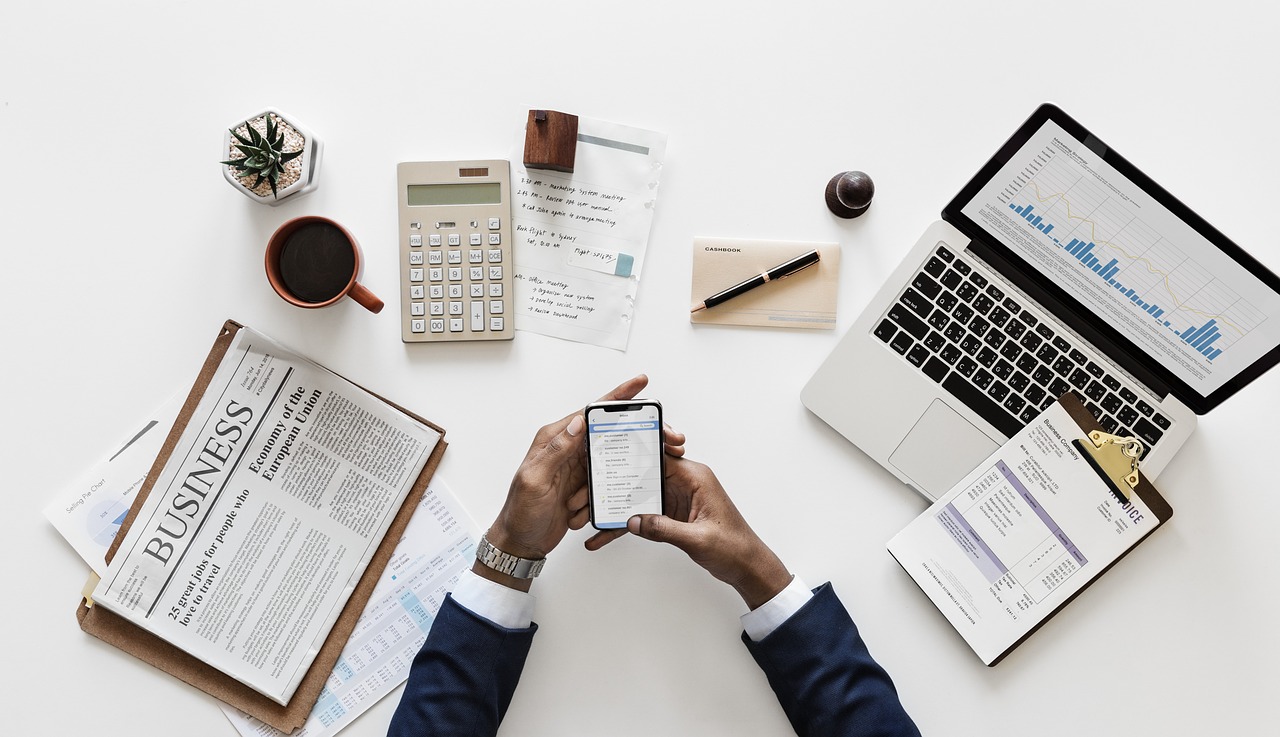 Nigerians have invested over five million US dollars in the cryptocurrency market in the last couple of years according to data from Nigerian cryptocurrency platform KureCoin Hub.
The data shows that Nigerian retail investors are investing heavily in the cryptocurrency market despite warnings from the Central Bank of Nigeria (CBN) and Nigeria Deposit Insurance Corporation (NDIC) against investing in an unregulated market.
KureCoin Hub's co-founder and CEO Tega Abikure has criticised the stance regulators have taken and argues that the country will lag behind as other countries enjoy the benefits of blockchain technology and cryptocurrencies. Abikure told New Telegraph:
"It is not a matter of whether the government likes it; it is about whether they need it. I am not sure the internet was liked when it first came. […] It is not a matter of whether they are going to embrace it; it is about when they are going to do so."
Abikure observed that other countries such as Uganda and South Africa have already taken steps towards adopting blockchain technology while Kenya is pushing forward with a functioning blockchain taskforce.
"Nigeria is being left behind," he noted.
The Blockchain as a Source of Foreign Direct Investments
Abikure also believes that blockchain technology could be a major source of Foreign Direct Investments (FDIs) in the next five to ten years. In addition, he is of the opinion that a lot of money is being made in cryptocurrencies on the continent with most of it leaving Africa's economy.
On one of the benefits of blockchain technology, he said: "[The blockchain] is completely transparent and cannot be changed; it can be used to create a decentralised system of payment where the taxpayer had an unhindered access to the collector which is the government. It enhances revenue collection and removes the challenges of remittances."
Blockchain technology can also improve the banking sector, the electoral process, the use of donations in charitable projects, and the supply chain, among many other use cases.