The State of Bitcoin in South Africa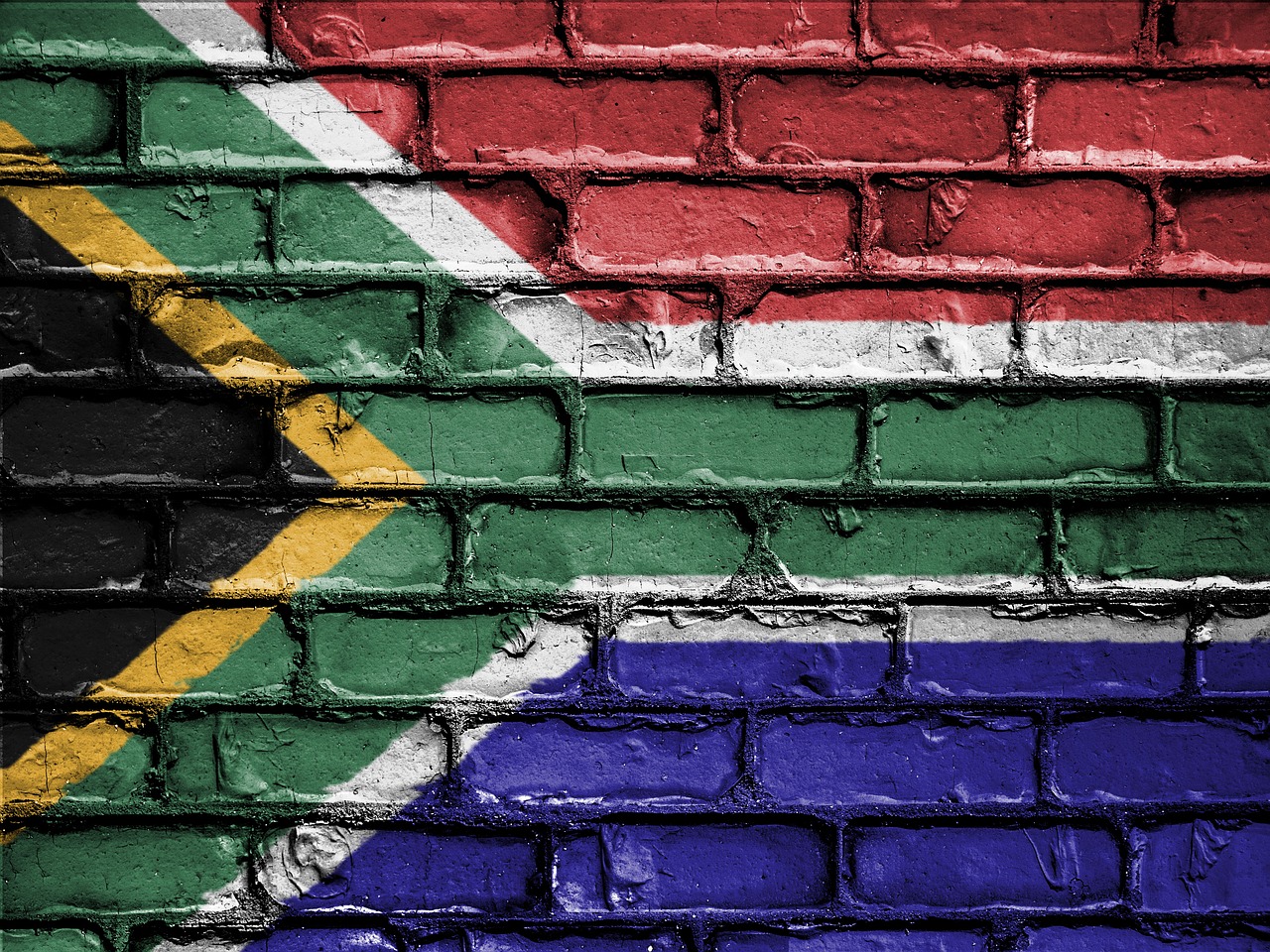 Also known as the Rainbow Nation, South Africa is not only an economic giant in Africa but also has a thriving bitcoin ecosystem and tops the list of African countries with the highest adoption of bitcoin. This is evidenced by the Google Trends charts that shows South Africa sitting at the top as well as the country's bitcoin trading volumes and thriving local bitcoin economy.
South Africa has a well-established bitcoin ecosystem that consists of local exchanges, blockchain startups, meetups, educational programmes as well as a bitcoin-friendly regulator.
The country is also home to one of Africa's largest blockchain technology conference, which is held every year in Johannesburg. Already in its fourth year, the Blockchain Africa Conference has continued to experience an increasing number of attendees since its establishment. The conference attracts speakers from various countries globally to speak on matters affecting the blockchain and cryptocurrencies in Africa and beyond.
Bitcoin Startups in South Africa
South Africa is home to two of the largest bitcoin exchanges in the continent, Luno (formerly known as BitX) and Ice3x. Besides the exchanges, the startup scene in South Africa is booming and has companies that are utilising the blockchain and bitcoin to help solve various societal needs.
The Sun Exchange was founded on the need to electrify remote countries in Africa as well as promote the use of clean energy. The Sun Exchange peer-to-peer marketplace enables investors to purchase solar panels for projects in Africa and pay using bitcoin. They can then lease them out to public bodies such as schools and in return, earn monthly rental income. With this, The Sun Exchange ensures both the investors benefit – by getting their investment back in form of monthly income – and the community gets access to clean energy.
Another startup, Custos Media, making use of blockchain technology to fight piracy. The South Africa-based startup aims to eliminate media piracy by adding bitcoin deposits to digital files. Known as digital bounties, Custos Media can detect and track pirated content using an invisible watermark that is embedded in the digital content. In the event, the watermarked files end up on platforms that they are not supposed to be, the person who found the file receives a bitcoin reward.
Bankymoon, a startup and blockchain consultancy firm, designed a smart energy meter for power and utility bill payments. The smart energy power meter makes it possible for South Africans to pay and top up their power meters using bitcoin and other cryptocurrencies. Well-wishers can also help needy schools pay their utility bills using the smart energy power meters.
GeoPay is another South African startup that has leveraged the blockchain and allows individuals to send and receive money at affordable rates. GeoPay uses the blockchain to process the payments allowing for users to instantly make cross-border remittances with no barriers whatsoever.
Bitcoin Use in South Africa
Startups are not the only companies leveraging the blockchain and cryptocurrencies in South Africa. Traditionally, bitcoin has been used as a form of investment. However, this is beginning to change as more organisations are allowing for various payments of goods and services to be paid using digital currencies. South Africa has more than 30,000 merchants who accept bitcoin payments. This has been made possible by PayFast, a digital payments processing company that integrated bitcoin payments back in 2014.
Additionally, Pick n Pay, a leading South African grocery retailer, is an example of a retail chain that allows shoppers to pay for their grocery shopping using bitcoin. All that customers need to do is scan their QR code using their bitcoin wallet app on their smartphone.
Fines4U, a traffic offence assistance company, has now made it possible for South Africans to pay for their traffic fines using bitcoin. Fines4U makes it possible for individuals to make the payment by calculating all their traffic offence charges and giving them an opportunity to clear all their pending payments using bitcoin for a limited period of time.
OneDayOnly is another e-commerce store that is considering making it possible for customers to pay using bitcoin to provide their clientele with a better user experience. Other notable e-commerce platforms that accept bitcoin payments include Takealot.com and Checkout, among others.
South Africa has also become the first country in the African continent to conduct an equity deal using bitcoin.
South Africa's Cryptocurrency Regulatory Framework
One of the key drivers of bitcoin adoption in any country, especially in Africa, is having a bitcoin-friendly regulator. This is the case for South Africa. The SARB has recently started testing out a regulatory framework for cryptocurrencies in the country and has so far been very accommodating towards digital currency startups within its jurisdiction. This move comes after they had indicated earlier in February that they would carry out a research about the blockchain viability in the country.It is also worth mentioning that back in 2014, SARB released a position paper stating that they did not regulate or supervise cryptocurrencies and that all risks associated were to be borne by the end users.
On the other hand, the South African Revenue Services (SARS), is researching ways to track cryptocurrencies to ensure all digital currency investment profits are adequately taxed. The SARS is planning to work with the SARB to analyse and link the in and outflow of funds in the country vis-a-vis the movement of goods. This will enable them to have visibility on all information and ensure nothing stays hidden.
The laissez-faire approach of the South African central bank towards bitcoin has been highly beneficial for its local bitcoin economy. This should be seen as an example for other African nations, such as Kenya and Namibia, where regulators have taken an opposing stance towards decentralised cryptocurrencies.
Binance Launches Fiat-to-Crypto Exchange in Uganda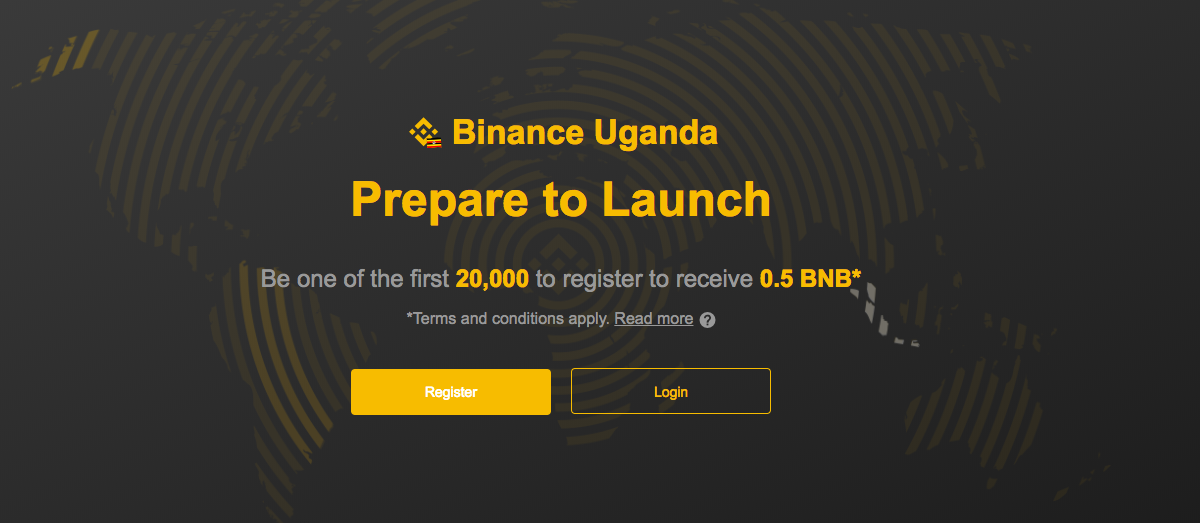 Global bitcoin exchange Binance has launched a new fiat-cryptocurrency exchange in Uganda. The exchange will also be offering a reward of 0.5 BNB to the first 20,000 users that register on the site as part of its promotion in Uganda.
The announcement comes nearly two months after Binance partnered with Crypto Savannah, Made in Africa initiative, and Msingi East Africa to promote economic development in the East African country.
Changpeng Zhao and Yi He founded Binance in 2017 and raised $15 million through an initial coin offering for its ERC20 token BNB in July of the same year.
The exchange plans to move its offices to the island nation of Malta after the implementation of stricter regulations in China and Japan. In January 2018, Binance was the largest crypto exchange with a market capitalisation of $1.3 billion.
Binance in Uganda
Binance will also offer its Ugandan users a month of zero trading fees when trading goes online. The exchange will announce the opening for trading at a later date.
Users can find out if they have won any rewards by logging into their accounts and accessing 'Distribution History' in the Account Center. In addition, users will be required to complete ID verification to be able to withdraw funds from Binance.
Ugandan users will enjoy an exchange that offers fast transactions of up to 1.4 million per second and state-of-the-art storage technology for utmost security. The exchange also provides 24/7 customer support and has a user-friendly interface.
The presence of Binance in Uganda aims to boost financial inclusion in the country, which has increased from 28 percent in 2009 to 54 percent in 2013 according to its national financial inclusion strategy 2017-2022.
LINE Corp to Launch Cryptocurrency Exchange BITBOX in July for Global Trading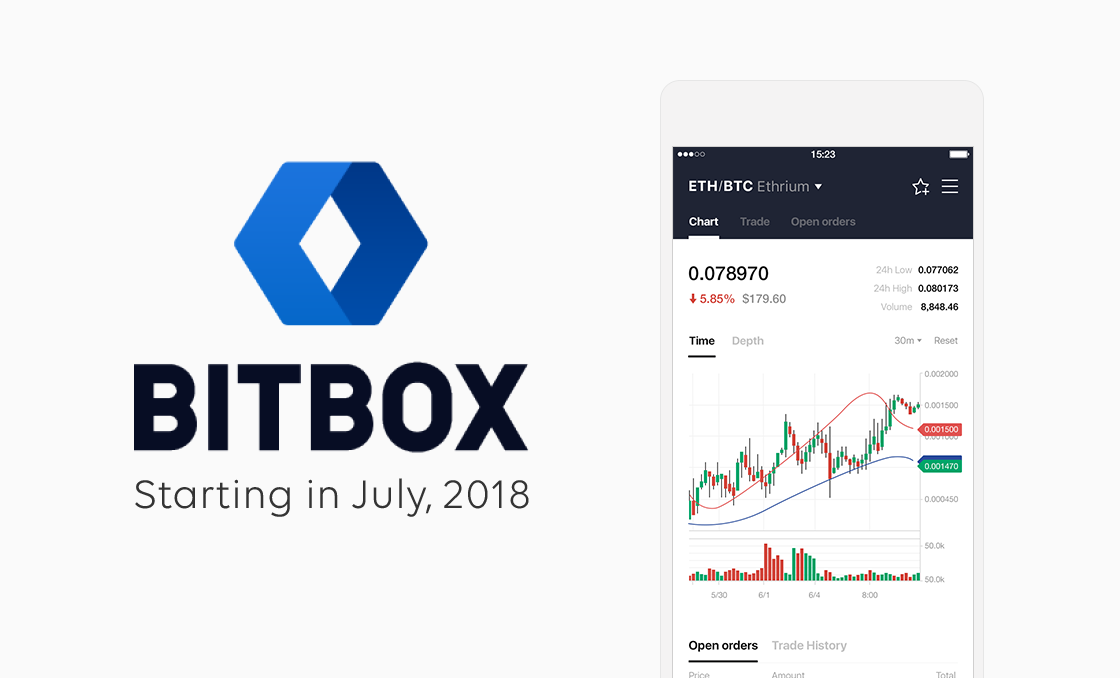 The developers of popular messaging app LINE and LINE Group's cryptocurrency and blockchain company LVC Corporation have announced that they are set to launch a new cryptocurrency exchange called BITBOX in July 2018. The Japan-based firm made the announcement during the LINE Conference 2018 held in Tokyo.
The New BITBOX Exchange
BITBOX will offer over 30 high-demand cryptocurrencies to users globally with the exception of Japan and the US. The exchange will trade coins such as bitcoin, ether, litecoin, and bitcoin cash while charging low trading fees of 0.1 percent. BITBOX will support 15 languages, according to the company press release.
The selected cryptocurrencies for the exchange have undergone an extensive screening exercise and have been picked by an internal committee, promising users a convenient and safe trading experience. LINE will also incorporate its top security standards to the cryptocurrency exchange.
LINE Corporation CEO Takeshi Idezawa said:
"As a key part of LINE's new financial services, BITBOX shows our commitment to fulfilling the growing demand for more diverse financial options. With BITBOX, LINE users will be able to access cryptocurrencies more easily, while also being assured of state-of-art security measures to protect their assets."
Nigerians Have Invested Over $5m in Cryptocurrencies Despite Regulator Warnings Says KureCoin Hub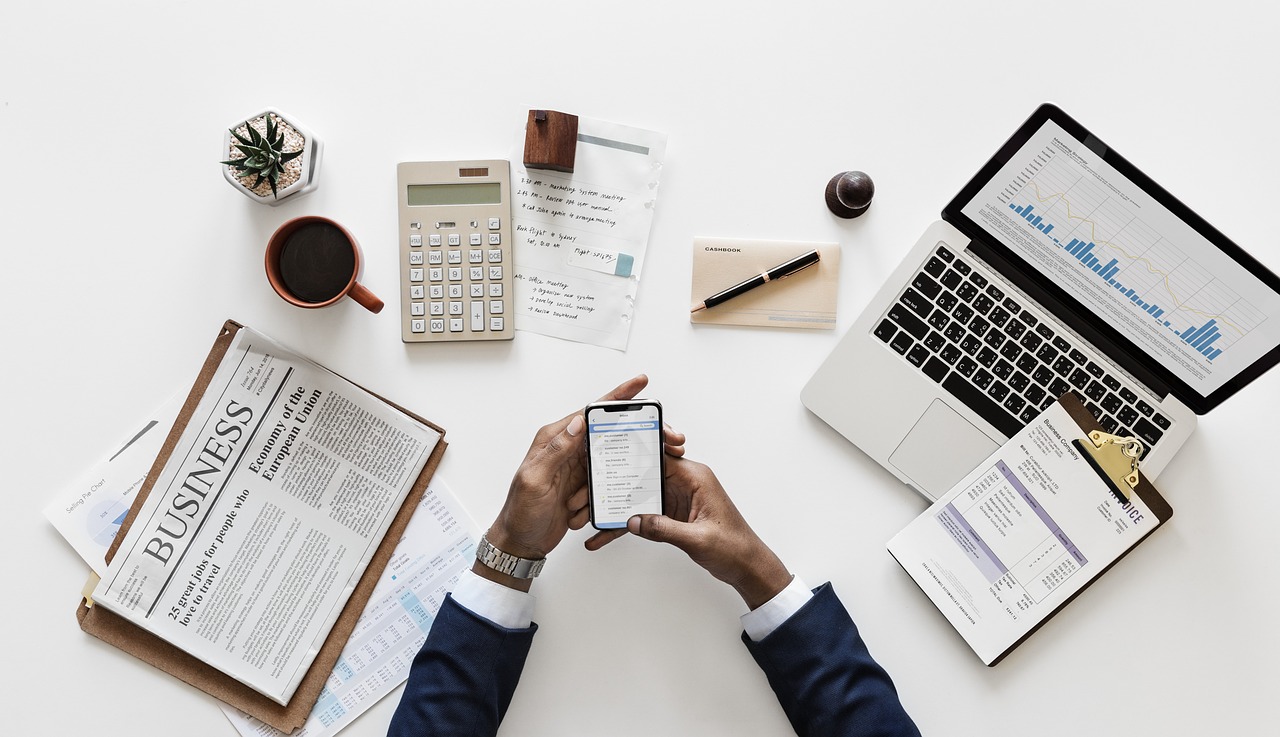 Nigerians have invested over five million US dollars in the cryptocurrency market in the last couple of years according to data from Nigerian cryptocurrency platform KureCoin Hub.
The data shows that Nigerian retail investors are investing heavily in the cryptocurrency market despite warnings from the Central Bank of Nigeria (CBN) and Nigeria Deposit Insurance Corporation (NDIC) against investing in an unregulated market.
KureCoin Hub's co-founder and CEO Tega Abikure has criticised the stance regulators have taken and argues that the country will lag behind as other countries enjoy the benefits of blockchain technology and cryptocurrencies. Abikure told New Telegraph:
"It is not a matter of whether the government likes it; it is about whether they need it. I am not sure the internet was liked when it first came. […] It is not a matter of whether they are going to embrace it; it is about when they are going to do so."
Abikure observed that other countries such as Uganda and South Africa have already taken steps towards adopting blockchain technology while Kenya is pushing forward with a functioning blockchain taskforce.
"Nigeria is being left behind," he noted.
The Blockchain as a Source of Foreign Direct Investments
Abikure also believes that blockchain technology could be a major source of Foreign Direct Investments (FDIs) in the next five to ten years. In addition, he is of the opinion that a lot of money is being made in cryptocurrencies on the continent with most of it leaving Africa's economy.
On one of the benefits of blockchain technology, he said: "[The blockchain] is completely transparent and cannot be changed; it can be used to create a decentralised system of payment where the taxpayer had an unhindered access to the collector which is the government. It enhances revenue collection and removes the challenges of remittances."
Blockchain technology can also improve the banking sector, the electoral process, the use of donations in charitable projects, and the supply chain, among many other use cases.