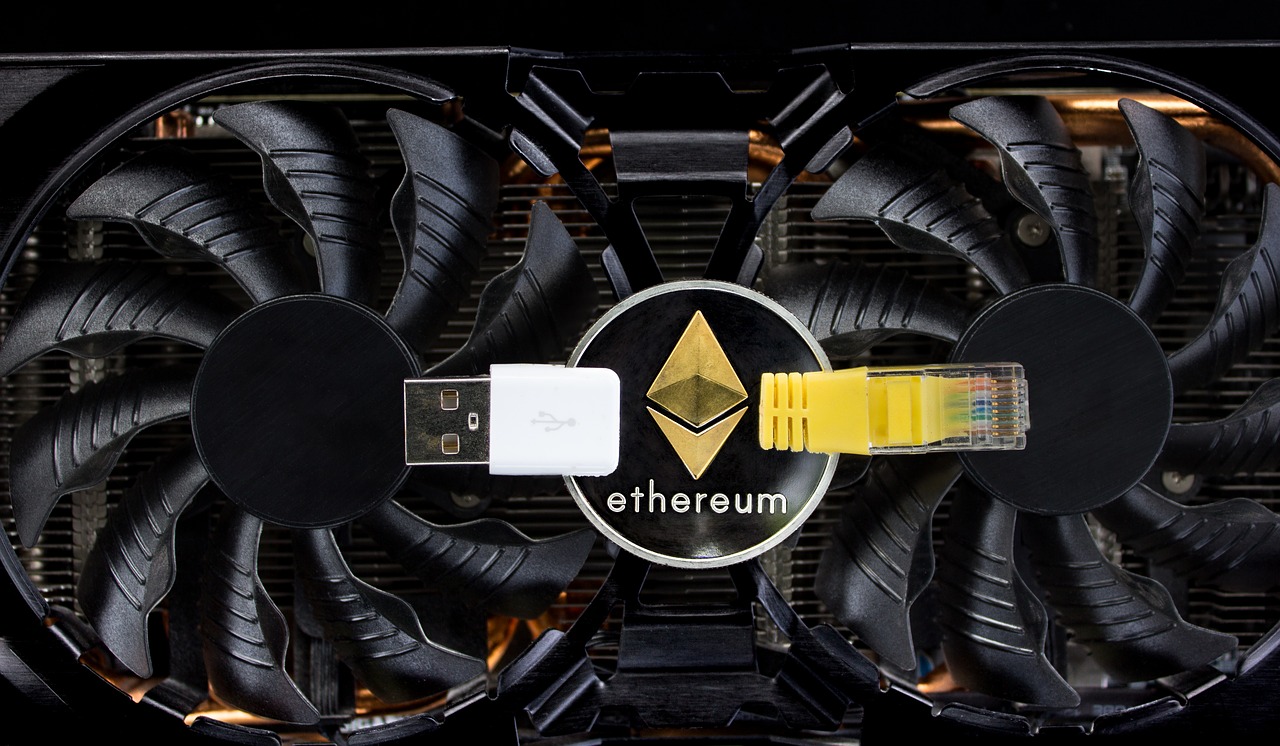 A decentralised app, also known as a distributed app or DApp, is an open-source application running its backend code on a blockchain, which requires no middleman to function or manage user information.
In other words, DApps can pave the way towards a more decentralised economy as running these type of applications requires no central authority to run.
The Main Categories of DApps
Fully anonymous DApps: These DApps enable the participants to remain anonymous. Additionally, interactions happen instantly and automatically. BitTorrent, for example, is a peer-to-peer transfer protocol that uses this technology.
Reputation-based DApps: This is an ecosystem where nodes are monitored and maintain status inside the applications. Trust is very important in reputation-based DApps. However, trust cannot be monetised or transferred.
The Different Types of Decentralised Applications
The Ethereum whitepaper divides decentralised applications into three types:
Financial applications that help users to manage and enter into contracts: This app is used by a user who wants to exchange ether to agree on a contract with another user. These users use the network of distributed computer nodes to enable the dispensation of this data.
Semi-financial applications that mix money with data from outside the blockchain: For instance, a crop insurance app that depends on external weather information. Such apps depend on oracles to transmit updated information from the outside world.
Other applications: These are non-financial apps used in decentralised governance and online voting, for example.
Decentralised apps offer a lot of room for innovation and the future will likely see a wide variety of DApps being created, much to the benefit of a more decentralised economy.
CryptoKitties
Probably the most successful DApp to date is the online virtual cats collection game CryptoKitties. It allows players to purchase new collectible digital kittens that can then bread with one another to create new "cryptokitties", which can then be sold on to other collectors. The currency of the game is Ethereum's ether and the platform is entirely decentralised. That means now that it is up and running, its creators have no control over actions within the game anymore.
While a virtual cat collecting game may seem like a silly idea for a type of application that holds so much potential power for the future digital economy, it acts as a functioning use case for the further development of DApps and as a small step in the right direction for a decentralised economy where they are no central authorities making decisions for others.
P2P Network Systems: A Go-To Guide for Understanding How They Work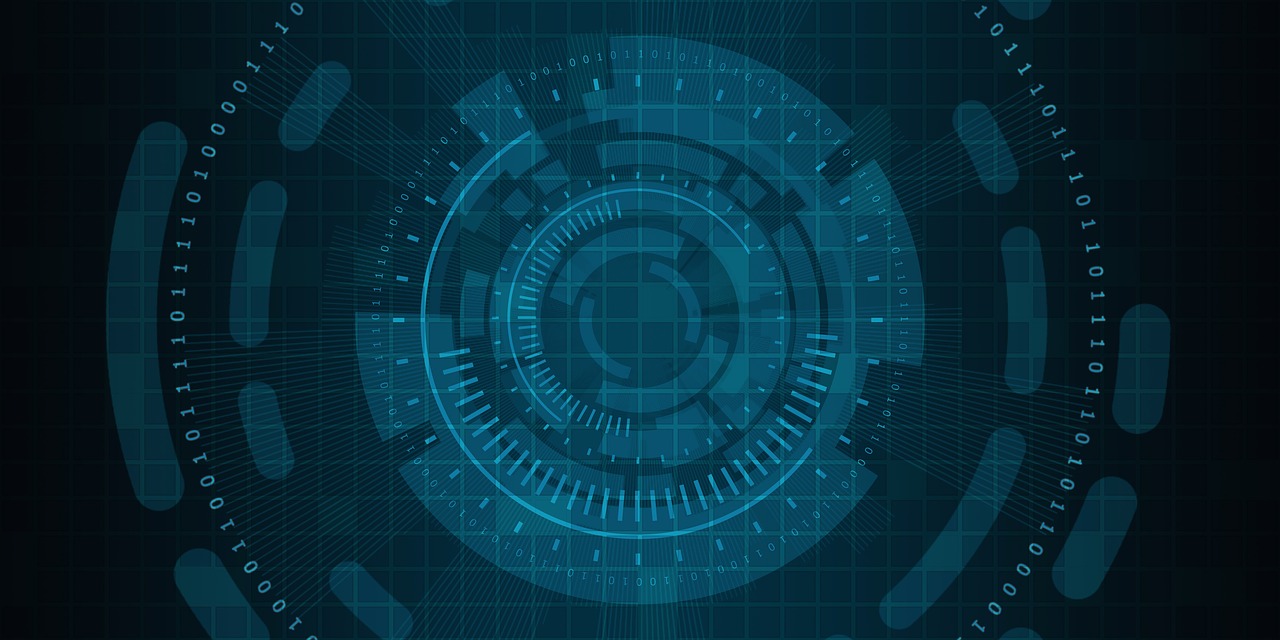 As technology continues to become more advanced, we are seeing an increasing demand for various types of networks. As an enterprise, it is essential that you choose a networking system that boosts productivity, decreases your expenses, and increases your sales revenue potentials. Many enterprises face the decision of choosing between a peer-to-peer (P2P) network and a client-server network system.
Here is a go-to guide for understanding how P2P networks work and how Lambda, a service provider of P2P networking, can benefit your enterprise.
What is P2P Networking?
Contrary to many people's beliefs, P2P is not a new form of technology. In fact, it is has been around since the advent of the Internet where it originated with email protocols. A P2P system is a network of computers that each shares an equal amount of responsibility in regards to processing data. They are unlike client-server network systems, where some devices share the responsibility of processing and serving data, while the other computers consume the data being processed by the servers.
P2P networks were initially deployed for business purposes back in the early 1980s. Before P2P networks were put into use, mini mainframes, like VS systems, were used to store files on a central hard drive, such as word processing files. In order to operate a computer, though, it had to be linked to the mainframe. As you can imagine, it was inefficient and created a huge mess of cords. Nowadays, our advancements in technology have allowed us to create PCs that liberate workers and allow them to work remotely with no need to be hardwired to the mainframe. Even better, workers can share files and link printers to one another thanks to P2P networks.
It is very common to see P2P network systems on local area networks, such as home networks, where each device can be synced with one another to share files. These systems can be created as wired or wireless networks where they use the same networking protocols as well as the same software to perform their functions. Schools and small businesses regularly take advantage of creating a P2P network system to share and access files among all users.
In homes, schools, and businesses where a broadband router is used, the network created is known as a hybrid P2P and client-server network. Lambda fully supports hybrid networks and has the resources to provide network layer addressability. Lambda also has multi-database cluster system capabilities, which provides unlimited encryption data storage, making it excellent for enterprises in need of a secure data storage solution.
A hybrid network environment is comprised of a router that acts as a centralised sharing tool for Internet connection, however, the local computers connected to the network manage the file sharing. In addition to files, printers and other resources can be shared among the devices that are connected to the network.
Enterprise Benefits of Using P2P Network Systems
When using Lambda for P2P networking, enterprises will enjoy a variety of benefits, especially in relation to boosting productivity and minimising downtime. A P2P network is extremely secure and hackers find them difficult to take down. Even if one device is shut down, the other devices continue to share their resources and communicate with one another, ensuring uptime is maximised. In order for the entire network to be shut down, each device would have to be taken down individually.
Another advantage of using P2P networks is they are extremely scalable. Any time you onboard a new employee and new devices, there is no need to perform central configurations to the primary server. And in regards to file sharing, the more devices you have connected, the faster files can be shared.
How does P2P networking optimise file sharing? Think of it like this. When a file is downloaded from a single source, it takes a long period of time to download. However, when a file is downloaded from multiple connected devices, tiny bits of the file are pulled from each device and downloaded simultaneously; this means file sharing can take place almost instantaneously with no need to wait for extended download times. As your business grows, your P2P network becomes more efficient and scaling the system counteracts traffic bottlenecking issues commonly seen on client-server networks.
It's also with a P2P network that all users can easily see where the files are originating from as well as what percentage of each file is being stored locally. Furthermore, this form of networking enables you to control redundancy. While many enterprises prefer cloud storage, and although they do come with their advantages, P2P technologies increase convenience and eliminate the need to upload and download files to and from the cloud, which serves as a viable way to control redundancy and improve cost control.
The Takeaway
This go-to guide provides a helpful understanding of how P2P networks work and the numerous benefits your enterprise can reap from deploying a P2P system. It is pertinent to understand P2P networking becomes much more efficient and secure when deployed with the right technologies, such as Lambda Agent, which provides optimal memory data storage, metrics data uploading, and performance and security monitoring capabilities. Contact Lambda today to learn more about its networking and storage solutions.
This guest post was contributed by infrastructure software expert and Lambda founder, He Xiaoyang.
*Readers should do their own due diligence before taking any actions related to the mentioned company, product or service. BitcoinAfrica.io is not responsible, directly or indirectly, for any loss or damage caused by or in connection with the use of or reliance on any content, product or service mentioned in this guest post.*
EOSToolKit.io – Your Complete EOS Tool Suite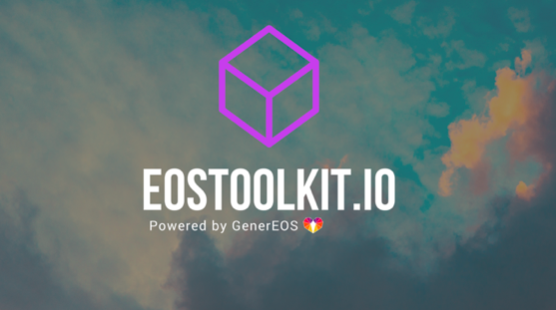 The EOSToolKit is an all-in-one suite that allows the EOS community to gain access to the unique features available on the EOS Blockchain. We have rolled our many great features to the community over the last two months. We have gathered more feedback from the EOS community and added even more features to suit your needs. You Spoke and we listened! 
Now you can also enjoy these new functions on the EOSToolKit with a slick new GUI makeover as well.
Existing Features:
Balance Check
Account Creation
Premium Name Bidding
Name Auction Tracking
Proxy Setup
Staking/Unstaking
RAM Buy/Sell
Permissions Management
Transfer EOS
EOSToolkit.io is a web-based application developed with Scatter signing so you can trust that your private key is kept safe and secure at all times. If you'd prefer to review the code yourself you can find Scatter here and the EOSToolkit here.
New Features:
Airgrabs
Testnet Support
Referendum voting
Voting Portal
Proxy Integration
Account Information Bar
Airgrabs
The Airgrab featured on our EOSToolkit allows users to manually register for airdrops.  This allows dApp developers to save costs associated with RAM by allowing users to use their own RAM to claim airdrops. 
Head over to 

http://eostoolkit.io/

Attach Identity with Scatter (see 

here

 for tutorial)

Enter your creator account name and account name (usually the same) – this can be found in your scatter identity.

Click the Airgrab tab on the left-hand side of the toolkit.

Select the token you would like to Airgrab.

You will need to make sure that you have enough RAM in your account to perform the Arigrab action.

Airgrabbed tokens are not instantaneously received.

 

You will need to wait for the issuer to airdrop the tokens depending on the date they have specified.
Testnet Support
Now that the Testnet is supported on the EOSToolkit you are able to switch networks and test smart contracts before you deploy them on the mainnet. 
Head over to 

http://eostoolkit.io/

Attach Identity with Scatter (see 

here

 for tutorial)

Enter your creator account name and account name (usually the same) – this can be found in your scatter identity.

Select the Scatter dropdown

Select Change Network

Review the networks and endpoints and select the one you want

Approve the new network on Scatter (if you haven't used it before)


If you haven't used this network before, add new identities in Scatter and attach them like you normally do

Confirm you are on the new network


Enjoy using the EOSToolKit with your Testnet account!
Referendum Voting
We have also included in our toolkit an added function to allow users to submit proposals and vote on-chain. This means that community members can submit proposals on the EOS blockchain and conduct votes on them. This is a vital component in bringing referendum voting to the masses and we will continue to build out this portal to make it easier for all users in the ecosystem.
Voting Portal
We are also excited to release our voting portal which will now let you vote for your favourite Block Producers on the EOS Blockchain. Currently, we have arranged them based on their vote percentage. With our Portal, you are able to vote for a total of 30 Block Producers Candidates. We encourage the community to vote for an entire 30 to support their trusted Block Producer candidates. 
Head over to 

http://eostoolkit.io/

Attach Identity with Scatter (see 

here

 for tutorial)

Enter your creator account name and account name (usually the same) – this can be found in your scatter identity.

Be sure that you have EOS staked (You need this to vote)

Select the Vote Producer Tab.

Select your trusted Block Producer Candidates and hit Vote
Proxy Integration
We have added a Proxy Information Table to allow proxies to register their accounts and provide some background information about themselves. You can then select your favourite proxy from the table and assign your vote to them directly from the toolkit.
The Table includes the following details:
Account name

Proxy Name

Proxy Slogan

Proxy Social Media Accounts
Head over to 

http://eostoolkit.io/

Attach Identity with Scatter (see 

here

 for tutorial)

Enter your creator account name and account name (usually the same) – this can be found in your scatter identity.

Click the manage voting tab and select Proxy Information

Carry out research about the proxy by checking their account, social media, and background information

Select the Proxy that you would like to vote on your behalf
For more information on proxy voting check out our article explaining how to become a proxy.
Account Information Bar
We added an account information bar to allow users to quickly access their current account details. This includes a brief summary of their EOS and token balance as well as RAM, CPU, NET, and Refunding. Once connected onto scatter your account details will be auto-populated on the top bar of the EOSToolKit.
More updates coming soon!
We are also working on an Airdrop turnkey table which will allow anyone to send us a token.  This will allow us to immediately list it on our database so that the community get find all the airdrops in once place.
Remember to use these great features you must install Scatter with your desired EOS Account. We hope the EOS community enjoys these tools and allows them to perform actions on the EOS Blockchain much more easily.  We would love to receive feedback on the features within the toolkit or suggestions on the features you would like to see added. We value your feedback and will keep working hard to be the number 1 online EOS Wallet.
This guest post was contributed by Tom Fu, a partner at GenerEOS.
*Readers should do their own due diligence before taking any actions related to the mentioned company, product or service. BitcoinAfrica.io is not responsible, directly or indirectly, for any loss or damage caused by or in connection with the use of or reliance on any content, product or service mentioned in this guest post.*
Top 10 Biggest ICOs (by Return on Investment) Ever Launched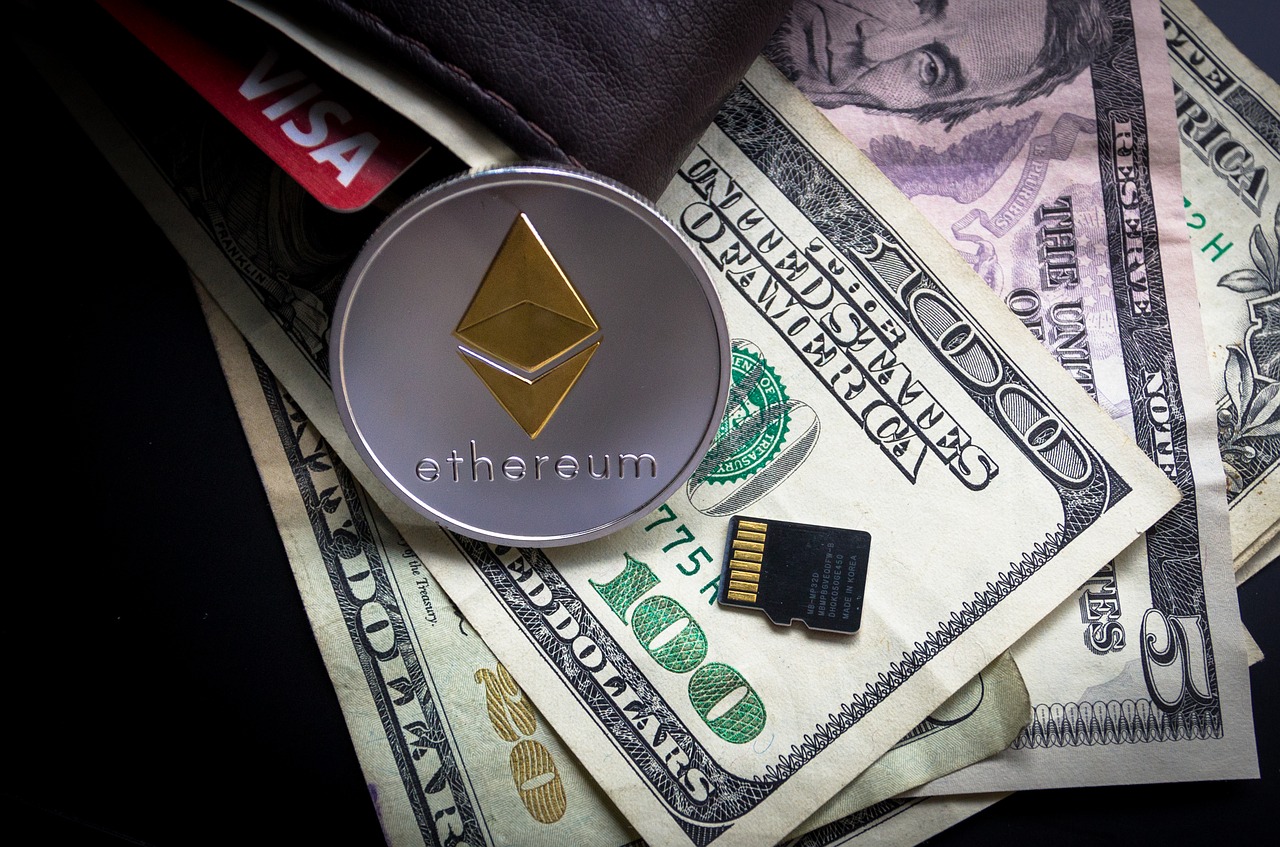 In the rough waves of cryptocurrency investing, the greatest hype, disappointment, and opportunities can be found in the ICO market. Popularised by Ethereum in 2014, after the blockchain network raised more than $15 million from a crowdsale, ICOs have become synonymous with high risk/high return investments.
If you are keen on following cryptocurrency trends, you probably already know everything there is about ICOs. You know that you need to research a lot, learn about the ICO team and ask yourself several important questions before investing in an ICO.
If you know little about the industry, you run the risk of investing in an ICO doomed to fail. 46% of ICOs have reportedly failed in 2017, and a lot more of them don't generate a return on investment for their investors. On the flipside, there are ICOs that have generated several thousand percent in returns for their token holders. 
In this article, you will discover the ten most successful ICOs (measured by return on investment) that have taken place to date.
Nxt (600,000%)
ICO Price: $0.000017
All-Time High Price: $1.7
Current ROI: 600,000%
Ranked number 102 on Coinmarketcap, Nxt is a platform that was developed in 2013 to offer financial services over the blockchain. Over time, the network hosted an ICO and developed a decentralized apps' development platform.
Nxt consists of a cryptocurrency, a decentralized exchange, a voting mechanism, and a messaging application.
While its ICO only raised $16,800, those who invested have seen their funds produce returns of more than 50,000 percent annually since 2013.
IOTA (225,000%)
ICO Price: $0.63
All-Time High Price: $5.23
Current ROI: 225,000%
IOTA has positioned itself as the cryptocurrency network for the Internet of Things. IOTA aims to improve your relationship with Internet-connected devices and gadgets like your refrigerator, CCTV cameras, your car, and TV by conveying communications and transactions through a distributed network.
Thanks to the growth of the IoT industry, IOTA attracted a lot of attention with its fast and secure zero-fee payments. Investors who participated in the 2015 ICO, enjoyed an ROI of more than 100 percent in just a few months before the IOTA price exploded to its current prices. 
Ethereum (150,000%)
ICO Price: $0.311
All-Time High Price: $1,420
Current ROI: 150,000%
Ethereum is the largest blockchain platform for building decentralized applications. Four years ago, the platform was just an idea being promoted in the form of a crowdsale. Investors who contributed to the ICO helped the network raise $15 million and in return, their investment has generated an ROI of more than 160,000 percent. 
Apart from decentralised apps, Ethereum also pioneered the idea of using smart contracts to facilitate secure and trustless transactions. With the combination of smart contracts and its decentralised apps platforms, Ethereum helped popularise ICOs and increase their adoption amongst altcoin investors.
NEO (100,000%)
ICO Price: $0.032
All-Time High Price: $180
Current ROI: 100,000%
Dubbed the Chinese Ethereum, NEO is the most successful cryptocurrency network based in China. It was launched in the same year as Ethereum but grew in popularity after gaining the support of the Chinese government and Microsoft.
Like Ethereum, NEO is a blockchain platform for building decentralised applications that are enabled by smart contracts and digital tokens. 
Spectrecoin (51,000%)
ICO Price: 0.001
All-Time High Price: $5.51
Current ROI: 51,000%
Spectrecoin ranks amongst the top 10 best ICOs of all time thanks to its privacy features and staking service that allows investors to earn up to five percent in passive income annually. As a privacy coin, Spectrecoin enables users to transact anonymously at transaction speeds of just 30 seconds with very low fees.
Spectrecoin combines ring signatures with Tor integration to shield users' transactional details. In countries where Tor is banned, the network uses a unique OBFS4 bridge support. 
However, it should be noted that Spectrecoin's market capitalisation is extremely low compared to the other tokens listed in this article. At a total market capitalisation of only $6.5 million, the success of Spectrecoin (XSPEC) must be taken with a grain of salt and it should not be mentioned in the same breath as the leading anonymous cryptocurrency projects such as ZCash, Monero, and PIVX. Furthermore, some bitcoin community members believe that XSPEC is a scam.
Stratis (40,000%)
ICO Price: $0.007
All-Time High Price: $21
Current ROI: 40,000%
Another Ethereum competitor, Stratis, differentiates itself by providing developers a toolkit that supports common programming languages such as C# and .NET framework. Ethereum, by contrast, supports a rare language known as Solidity.
Stratis' ICO was a huge success from day one and within six months, Stratis ICO investors were counting an ROI of over 1000 percent.
Ark (12,000%)
ICO Price: $0.01
All-Time High Price: $10
Current ROI: 12,000%
Ark is a cryptocurrency network designed for efficiency. It was developed to integrate easily with other blockchain projects. Ark's team consists of a wide pool of developers sourced from eleven countries around the world.
While the Ark price has lowered from an all-time of nearly $11 to the current $1.5, Ark held one of the most successful ICOs of all time. It's also a popular project in general and ranks number 70 on Coinmarketcap.
Lisk (7,000%)
ICO Price: $0.076
All-Time High Price: $39
Current ROI: 7,000%
Like Ethereum and NEO, Lisk is a platform for developing decentralised apps that are backed by smart contracts. The project differentiates itself from competitors by supporting DApps that are coded using JavaScript and run on side chains for speed, security, and fast scalability.
While selling their then unknown Lisk token for $0.076 in early 2016, Lisk raised 14,000 BTC. By April the same year, Lisk was already available on the best cryptocurrency exchanges, trading at $1.33, 10,000 percent higher than its ICO price. Investors who held onto their Lisk tokens went on to earn an ROI of 190,000 percent.
Storj (7,000%)
ICO Price: $0.009
All-Time High Price: $2.43
Current ROI: 7,000%
Storj is a blockchain-based data storage network. It was developed in 2013 and held an ICO in mid-2014. The network is open-source and run by the community invested in the Storj token.
Storj has plans to launch a cloud-based decentralised storage network later in 2018.
Augur (5,000%)
ICO Price: $0.63
All-Time High Price: $110
Current ROI: 5,000%
Augur is a prediction marketplace for any event, sports activity or anything bound to happen in the future. The network is based on the blockchain and predictions are enabled by smart contracts. Payments are automated and anyone is allowed to open an event for prediction.
From politics to sports, futures to ceremonies, anyone can choose an event, buy shares to align to a certain prediction or sell shares to short the prediction and earn after the event occurs and the community ascertains that your predictions were correct.
Not All ICOs Outperform, Always "DYOR"
While not every ICO will produce a return on investment of more than 50 percent, some of the most successful ICOs of all time have recorded ROIs of above 50,000 percent. At the same time, many ICOs fail and its token generate no returns, Hence, always do your own research ("DYOR") to ensure the viability of the investment. 
Start by researching about each project and only invest if you are confident about the project's potential success. Keep in mind that ICOs are highly risky investments and only invest an amount you would be willing to lose. 
This article was contributed by Ben Mash. Ben is a cryptocurrency journalist with a penchant for the blockchain technology since 2014. He occasionally reviews altcoins and ICOs, offer investment guides and guest posts on leading websites in the industry. You can follow the author on his official blog here.