Best Cryptocurrencies to Mine on Your Home Computer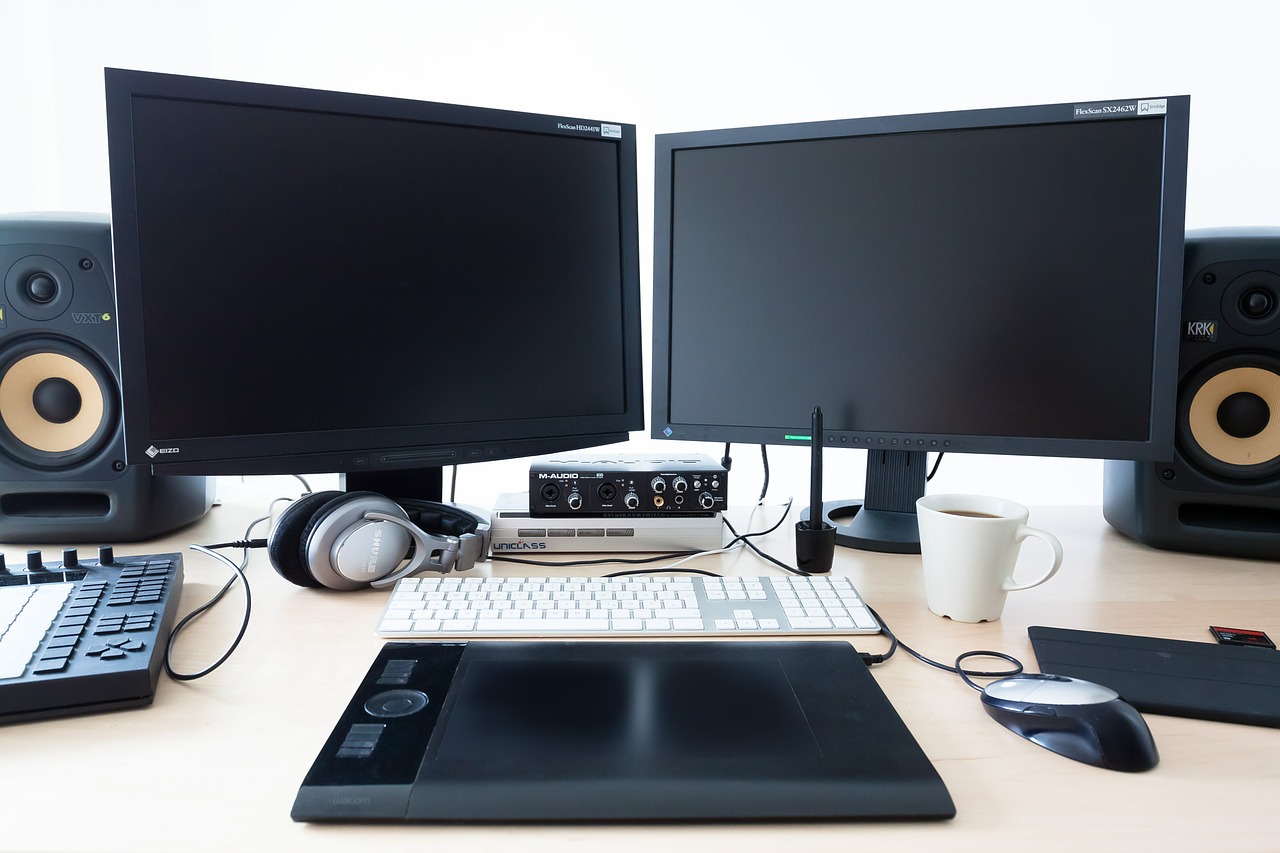 Cryptocurrency mining entails using computer processing power to verify transactions and securing the blockchain network by solving specific and complex mathematical equations. For this, a set amount of digital tokens or coins is awarded to miners.
When mining on the Bitcoin network first started, users were able to mine bitcoin using their laptops and home computers. However, as the Bitcoin network grew and its mining difficulty increased, mining using simply a PC was no longer profitable as specialised bitcoin mining hardware was developed. These machines are called Application Specific Integrated Circuits (ASICs) and came to be used by large-scale mining operations, which ended up dominating the bitcoin mining market and, in turn, pushed out the individual home miner.
Fortunately, for cryptocurrency users who still want to get involved in mining, there are still cryptocurrencies out there that can be mined on a PC. In this guide, you will discover the best cryptocurrencies to mine using your home computer.
Monero (XMR)
Monero (XMR) is considered to be the top among anonymous digital currencies, designed to provide financial privacy and transactional anonymity to its users. Moreover, Monero is relatively easy to mine on your PC. All you need to do is download a Monero mining software application, such as MultiMiner and Guiminer, join a Monero mining pool, and you are ready to start mining.
Monero is based on the CryptoNight proof-of-work algorithm. The CryptoNight protocol is specifically designed to resist the development of Monero-specific ASICs. Additionally, the team behind the altcoin is committed to ensuring the network stays up to date with ASIC development to prevent its coin from being "hijacked" and subsequently centralised by large-scale mining operations. For example, in April 2017, the Monero developer team initiated a hard fork in response to Bitmain's Monero-specific ASIC to keep the anonymous digital currency ASIC-resistant. These factors mean that large mining operations cannot take over the ecosystem as it has been the case with bitcoin.
If you wish to increase your Monero mining earnings, you will need to purchase and install graphics cards to boost your processing power. For Monero GPU mining, AMD graphics cards are considered most suitable.
Vertcoin (VTC)
Vertcoin (VTC) is well suited for small home mining operations. Like Monero, Vertcoin is also resistant to the development of ASICs, which is one of its key features as "the people's coin".
The highly user-friendly Vertcoin mining software, One-Click Miner, is available for download from Vertcoin's website, and supports both CPU and GPU mining.
The process to mine Vertcoin using the One-Click Miner is uncomplicated and easy to start. After downloading the software, you simply need to choose a mining pool that suits your computer's processing power and you are ready to start mining Vertcoin from home.
It is important to note you can only use AMD and Nvidia graphics cards to mine Vertcoin. The team also publishes additional information to help you calculate the profitability of your mining operation based on the metrics relevant to you.
Dogecoin (DOGE)
The meme culture has expanded significantly in the last few years, so much so that a digital currency that was based on a meme was launched. That digital currency is Dogecoin (DOGE). While initially considered somewhat of a joke, the altcoin has managed to establish itself with a significant and committed community and boasts one of the highest transaction volumes in the crypto asset market.
Dogecoin employs the Scrypt proof-of-work algorithm, which enables the Dogecoin network to use less energy in its mining process than, for example, bitcoin, and its block time is only one minute to miners gain new coins as rewards faster than in other networks.
To start mining DOGE from home, you will first need to download a Dogecoin wallet in which you can store your mined coins.
Then, you will need to decide between the two possible ways to mine Dogecoin at home, via CPU or GPU. While using your CPU, the mining software, CPU miner, runs in the background. It is designed such that when you are not using your PC, it will not slow down your device.
Using AMD or Nvidia graphics cards can increase the speed at which your computer engages in the mining process. For GPU mining, you will need to use either cgminer or cudaminer as they are compatible with the graphics cards. However, to maximise the chances of acquiring a block reward, it is advisable to join a mining pool, such as CoinEx and MultiPool. This allows you to leverage the greater collective processing power and speed for higher returns from mining Dogecoin.
Things to Consider When Mining Cryptocurrencies
Whichever coin you choose to mine, it is advisable that you research the pros and cons of each digital currency's ecosystem before you launch your home mining operation. For example, you do not want to get involved in mining a coin that is easily susceptible to a 51 percent attack or one that shows little potential to increase in value in the future.
In addition, you need to bear in mind that you will need to protect your computer from overheating while you are mining, ideally by purchasing extra fans for cooling. It is also vital to keep up to date with the latest software updates as not being on the latest version could mean an interruption to your mining operation, which will affect profitability. Moreover, updating your ledger means that you are able to reap the benefits of any security patches included in the new versions of the software. This is an especially important consideration.
Furthermore, you need to keep an eye on local regulation covering cryptocurrency mining and on any potential new taxes that may require you to pay income tax on your mining profits. Lastly, consider the costs of electricity in your area. If energy is expensive then your mining operation may not be as profitable as you had originally estimated it to be.
How to Buy Your First Bitcoin: A Step-to-Step Guide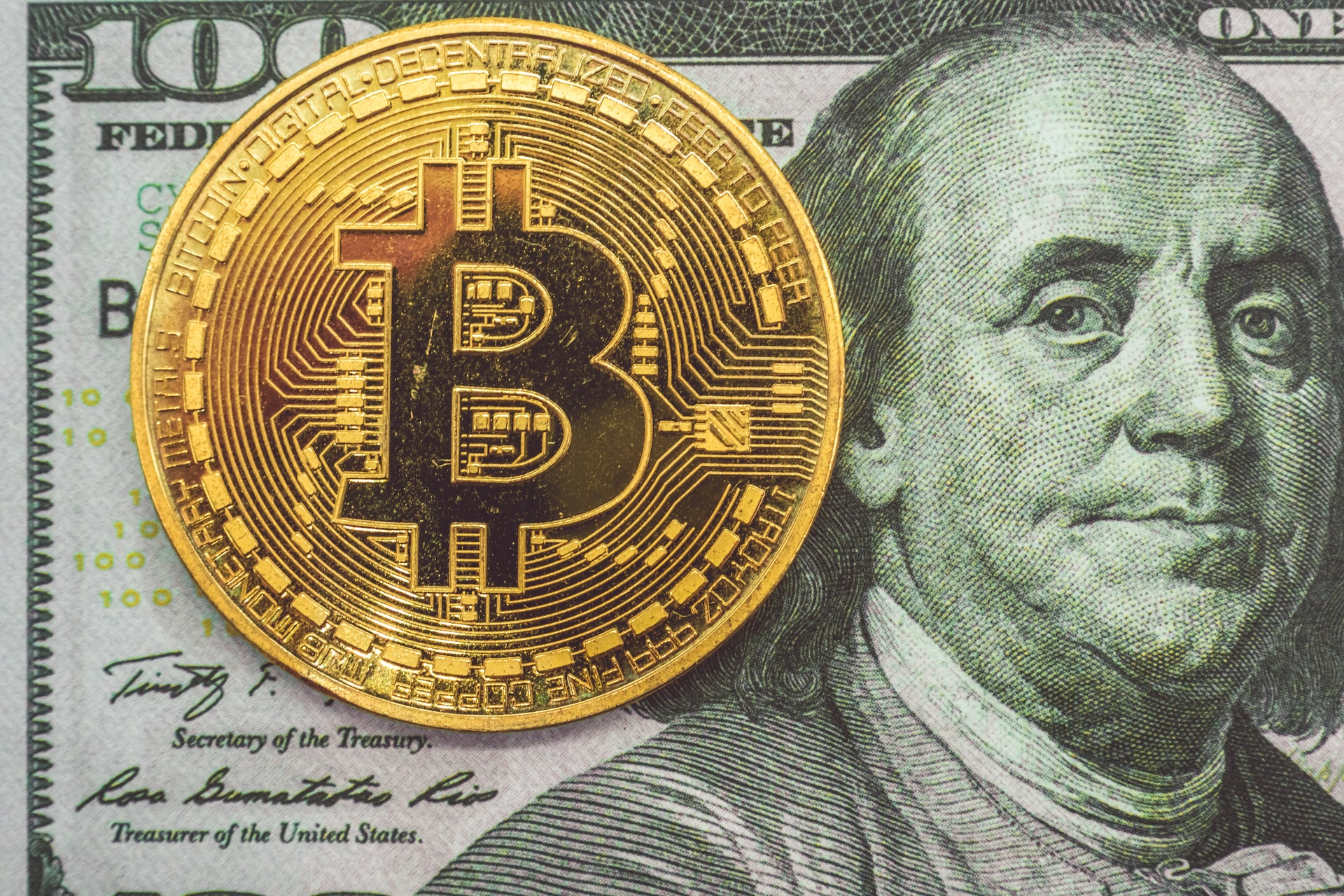 So, you have finally decided to get on board the bitcoin ship and are wondering how to buy your first bitcoin. This guide will take you through the process of purchasing bitcoin on Paxful.
How to Buy Your First Bitcoin
Paxful is a peer-to-peer marketplace where you can buy and sell bitcoin. However, before you register a Paxful account, you should create a mobile wallet that will hold the bitcoin you purchase.
Some of the best bitcoin wallets that support multi-cryptocurrencies include Edge, Jaxx Liberty, and Guarda. These wallets are compatible with both iOS and Android. Mobile wallets are ideal because of easy accessibility. You want a wallet that enables you to check your bitcoin regularly. Also, you can send and receive bitcoin easily through a mobile wallet.
Some of these wallets are also compatible with other devices. As a result, you can access them on a computer or your browser as extensions.
To create a wallet, follow these steps:
Download the app from the App Store or Play Store
Once it has installed, open it, and follow the prompts
Creating a wallet is simple. You should, however, remember to write down your wallet's backup phrase and store it in a secure place. The phrase is important because it will give you access to your wallet when you get a new phone or when you want to open it on a different device.
Furthermore, you should secure your wallet with a strong password. If possible, add two-factor authentication. To get a more secure wallet, buy a cold wallet like Trezor or Ledger.
Buy Your First Bitcoin on Paxful
Now that you have a wallet, you can buy your first bitcoin. Firstly, you will need to create an account on Paxful. To do this, follow the steps below:
Visit the Paxful
Click "Create Account"
Enter your email address and password
Complete the puzzle for verification
Open your email and verify it
Paxful will have given you a username. Change it according to your preference. You can only change your username once, so choose wisely
Upload a picture of yourself
Enter your phone number and verify it by entering the confirmation code Paxful sends you
Write your bio, change your email preferences and save changes
Set answers to the security questions provided and save. The security answers come in handy when you need to change your phone number
Next, click "Verify ID." Watch the video provided to understand how it is done
Verify your home address according to the instructions given
After sending your identity details, wait for Paxful to approve your application. It is crucial to keep in mind that you cannot buy Bitcoin on Paxful until you verify your identity. Therefore, since the verification and approval process will take some time, prepare in advance by getting the following:
A PNG or JPG photo of the front and backside of your government-issued ID
Good lighting for Paxful to capture a picture of your face
A utility bill, bank statement, or credit card statement, showing your full name, city, residential address, and postal code. Paxful does not accept a P.O. Box address and requires proof of address in PDF, JPG, or PNG.
Buying Bitcoin: The Process
Once Paxful approves your application, you can now buy bitcoin. Log into your account and click "Buy Bitcoin." Paxful will show you a list of sellers from your country. Next, take these steps:
Explore the sellers from your country by clicking on their usernames. On their profile, you will see their trade volumes, how many people trust them, the number of trades they have carried out, the number of trade partners they have, and the positive feedback they have received. This information will help you decide who to trade with. Note that trust and positive feedback are important in peer-to-peer trading.
Before you hit "Buy," check the buying limit of each seller, the payment method, and how much they are selling BTC above the current market price. Additionally, check the time it will take the seller to send you bitcoin after you make the payment.
Once you find your preferred offer, click "Buy" and enter the amount you want to spend. Paxful will show you the amount of bitcoin that you will receive. Also, confirm that you are okay with the seller's requirements before proceeding.
Click "Buy Now" and send payment as per the seller's instructions. Paxful offers live chat between traders. Therefore, you can discuss the payment option with the seller. You can also use live chat to ask the seller questions.
Click "Pay" and the seller will confirm your payment. If you sent the payment successfully, the seller will release the bitcoin to your Paxful wallet
Paxful uses secure escrow to hold bitcoin from the seller as you make your payment. As a result, you are protected from being cheated.
Transferring your Bitcoin
When you complete your transaction, click the "Wallet" tab to view if your BTC has arrived. Once it hits your wallet, you will see a new balance clearly stated. Now, you can transfer the bitcoin to the mobile wallet you created or you can spend it directly from the Paxful wallet.
To transfer bitcoin from Paxful to another wallet, click "Send" and paste the address of your bitcoin mobile wallet. The BTC should appear in your mobile wallet in a few minutes. It is easy to do this if you use the Paxful app. That way, you can carry out the transfer on your mobile phone.
4 Things to Do Do Before Investing in Bitcoin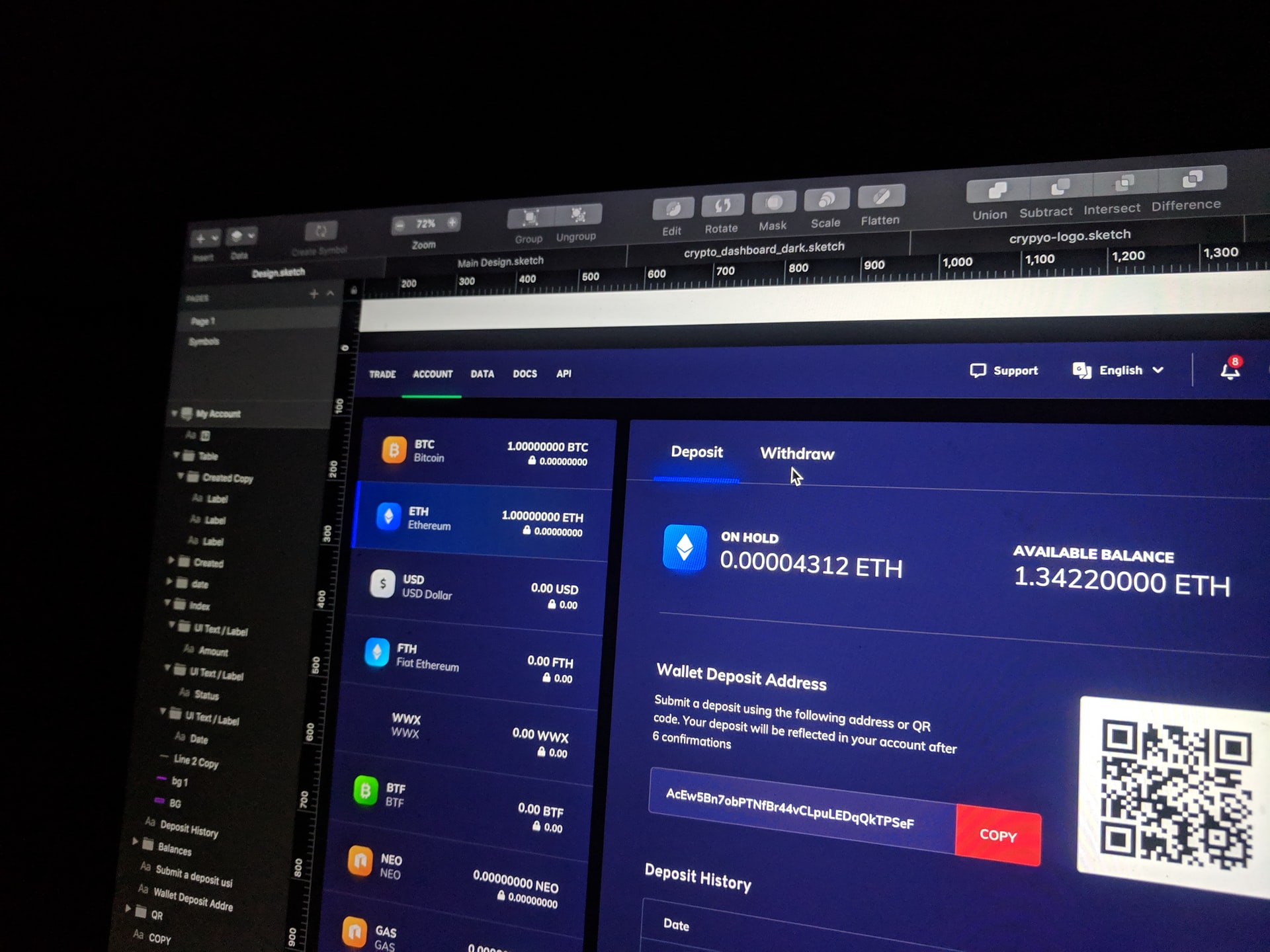 Investing in bitcoin can be an exciting and profitable opportunity that is unlike other investments that you have made previously. However, investing in bitcoin can also be a big commitment that can put you and your finances at risk if you do not take the right precautions.
Here are four things you should do before you invest your money in bitcoin.
1. Brush Up on Your Cryptocurrency Knowledge
Like with every new opportunity that you are interested in, the first step that you should take before investing is to research this type of investment. Research is vital to find out everything that you need to know about how cryptocurrency investments operate, how much you can expect in returns, and how you can develop a successful strategy. Many online guides can help you to do this. For instance, CryptoVantage can guide you to the best crypto wallets for you and your investment strategy.
2. Know How to Protect Yourself
Protecting yourself is of vital importance when you are deciding to invest in cryptocurrencies like bitcoin and to ensure that you are not bowled over by the many risks that are associated with cryptocurrency and other forms of investing. These risks include the possibility of hackers accessing your bitcoin, incidents of fraud, and a heavily fluctuating market.
To avoid your bitcoin from being stolen by cybercriminals, you should never leave large amounts of bitcoin on exchanges. You should also update the anti-virus software on your computer and make sure that you have installed a firewall, in addition to using a strong password on cryptocurrency platforms.
3. Look at Your Finances
Before you decide to invest in bitcoin, you need to decide how much money you can afford to part with. You should not rely on being able to get this money back as cryptocurrency is a risky asset class whose value increases and decreases regularly.
Once you have decided how much you are willing – and can – invest in crypto, you should then set aside a small test amount. This will enable you to try your hand at cryptocurrency and practice your strategy without the worry of losing all of your money if something goes wrong or if your strategy is not as effective as you at first hoped.
4. Become Part of the Trading Community
Becoming part of the trading community for cryptocurrencies and bitcoin is extremely important if you want to hear about the latest developments and receive advice from seasoned professionals. To do this, you should consider heading on to cryptocurrency forums, joining a local networking group, or choosing to attend a nationwide event that can help you to hone your trading skills and make the most out of your investment for the future.
10 Must-Knows Before You Invest in Cryptocurrency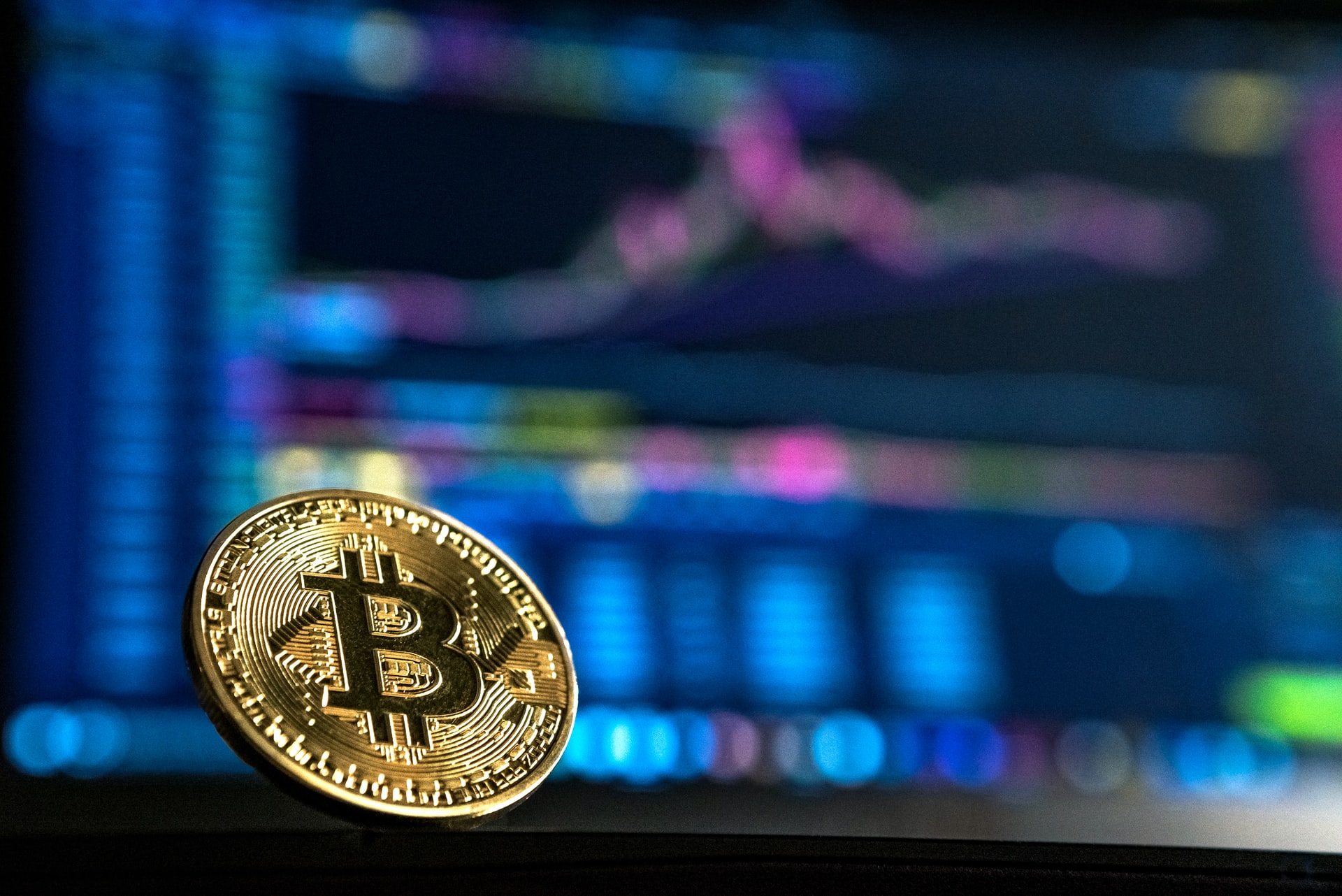 Cryptocurrency is designed to work like any other, as a medium of exchange through the use of cryptography that serves the purpose in creating and controlling additional units, known as coins or tokens. Cryptography serves the purpose of verifying the transfer of assets. Where forex is controlled by central banks, cryptocurrency is decentralised and a distributed ledger is used in transactions.
Cryptocurrency has become substantially more popular in the past three years with the market cap of all cryptocurrencies reaching around $260 billion. By the end of 2017, it had surged and reached a $520 billion market cap.
What Should You Know Before You Start Trading Cryptocurrency?
1. Substantial resistance from professionals
With the increase in popularity, the trading of cryptocurrency, and cryptocurrency itself has faced a lot of opposition. Especially from Wall Street professionals – such as Warren Buffet and Jamie Dimon – and financial regulators. 
2. Blockchain technology
Cryptocurrency is transferred through the use of blockchain technology which acts as a public ledger that records all transactions. Cryptocurrency coins, or tokens, are stored on this blockchain.
Most cryptocurrencies have their own blockchain and depending on the size, some transactions are executed significantly faster than others. Bitcoin transactions, for example, take longer than Litecoin transactions.
To learn more, check out 10 Best Cryptocurrency Trading Platforms ( Reviewed )
3. Ease of access and affordability
Cryptocurrency can be bought and sold at any given time, anywhere with minimal barriers to entry.
Larger cryptocurrencies – such as bitcoin and ether – are substantially more costly and this often puts a lot of traders off without considering that each coin across cryptocurrencies are bought in fractions as well. Traders can invest in cryptocurrencies such as bitcoin with a relatively small amount.
Crypto-platforms differ and there are fees involved with trading these currencies that may exceed any profits made, thus traders need to ensure that they understand the full cost before they invest.
4. Regulatory Issues
Strict regulations are in place to ensure that consumers and investors (and their funds) are protected through the provision of tools and remedies to minimise loss and damage, but with cryptocurrency, there is no central regulating authority that offers such.
In fact, cryptocurrency is still unregulated in many African countries. 
Traders who invest in cryptocurrency need to fully understand that there is no security that the coin's value will be retained.
5. High volatility
Due to cryptocurrency being an unsecured investment along with a  lack of regulation, cryptocurrency can be manipulated, and large price swings are frequent.
Cryptocurrencies can substantially gain or lose half of its value within a day resulting in significant risks when holding crypto as they can potentially create big losses for investors. 
6. Difference in trading platforms
Cryptocurrency is bought and sold on trading platforms that facilitate such transactions where cryptocurrencies can be exchanged for others as well as fiat currency.
These platforms are often not authorised or licensed by reputable regulatory authorities and there is additionally a lack of minimum requirements that the cryptocurrency issuers are subjected to before their currency may trade on a platform.
In addition, some exchanges are not monitoring trading activity to identify manipulative trading behaviour.
7. Cybersecurity risks and threats
Exchanges are often victims of cyber attacks as they hold their users' cryptoassets. Hackers set out with the purpose of obtaining funds. Unfortunately, exchanges are hacked often, disrupting trading activities and causing a loss of user funds.
You might be interested: Breakout Forex brokers that is changing Africa.
8. Coin availability
There is a finite amount of bitcoin in circulation, and this adds to the reason why bitcoiners trust it more than conventional currencies, as money can be printed for various reasons, including economic and inflation purposes.
Bitcoin is limited to 21 million coins. This supply can not be artificially increased.
9. The risks involved with wallets
Cryptocurrencies are transferred with a degree of anonymity, with the wallets resembling that of an individual's actual wallet. The same detrimental risk involved with losing one's wallet, applies to cryptocurrency wallets.
Even though there are numerous trading platforms that offer the option for such a wallet to be linked to a trader's username and password, it increases vulnerability to cyber attacks should the trading platform be targeted.
10. ICOs and precautions that have to be taken
Initial Coin Offerings (ICOs) are similar to IPOs (Initial Public Offerings) where companies introduce a coin to the market, instead of shares.
There are thousands of cryptocurrencies globally and each companies have set their sights on their cryptocurrency becoming the next bitcoin. Traders should take care, as with investing in IPOs, not to do so lightly.
The risk involved with investing in ICOs should be evaluated thoroughly as traders stand a great chance of incurring losses substantially larger than what they can afford.
Before investing, investors should watch for trends in the news and wait for professional commentary on new ICOs.
Final Thoughts
Cryptocurrency has seen an influx in growth and popularity due to consistent growth in the direction of a more digitalised world. But as with all investments, there are still great risks involved along with the chance of gaining profits.
Traders need to evaluate their exposure to risk as well as their willingness and whether they can afford such risk. Cryptocurrency is overtly easy to access and trade but thorough research is needed.
Traders need to ensure that they evaluate trading platforms and providers of trade in cryptocurrency to ensure that with reasonable measure, client funds are not compromised.