Top 10 Biggest ICOs (by Return on Investment) Ever Launched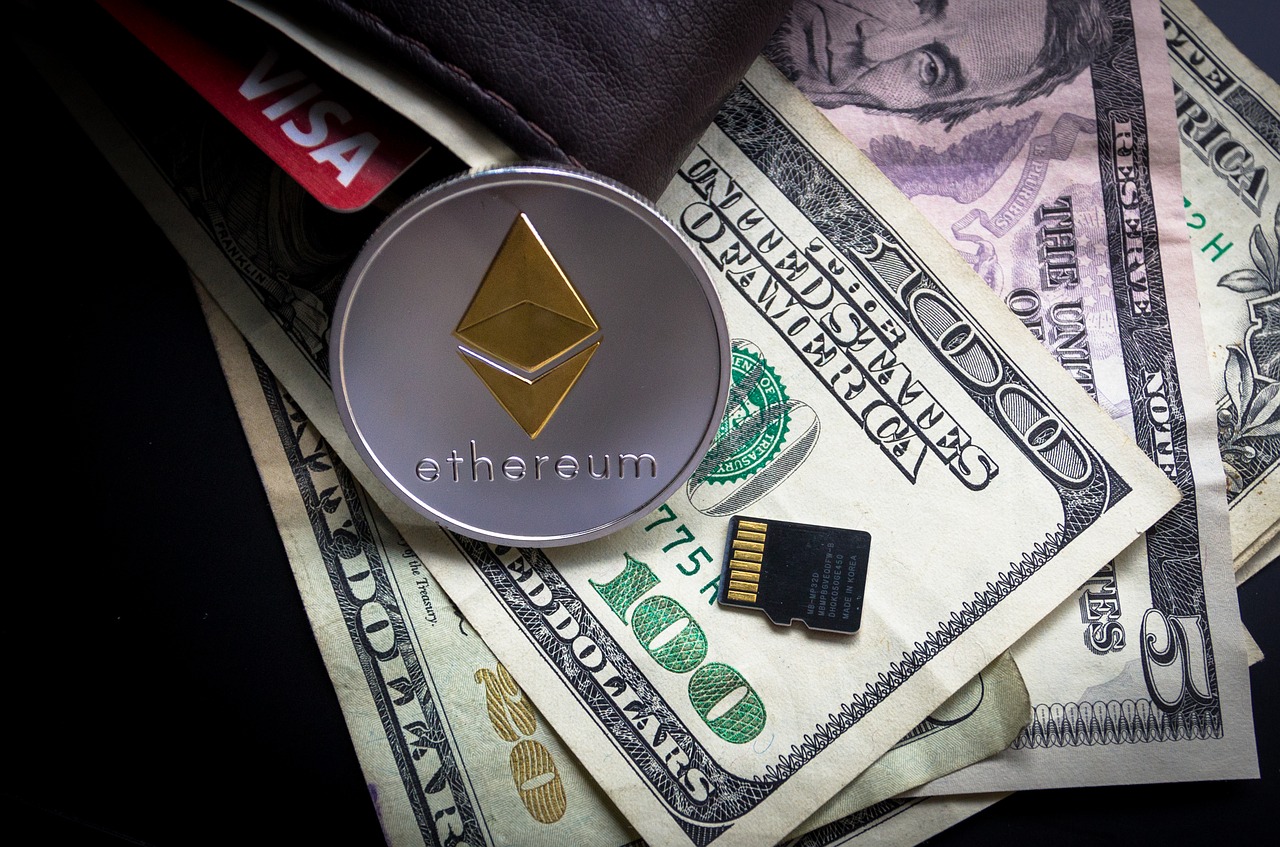 In the rough waves of cryptocurrency investing, the greatest hype, disappointment, and opportunities can be found in the ICO market. Popularised by Ethereum in 2014, after the blockchain network raised more than $15 million from a crowdsale, ICOs have become synonymous with high risk/high return investments.
If you are keen on following cryptocurrency trends, you probably already know everything there is about ICOs. You know that you need to research a lot, learn about the ICO team and ask yourself several important questions before investing in an ICO.
If you know little about the industry, you run the risk of investing in an ICO doomed to fail. 46% of ICOs have reportedly failed in 2017, and a lot more of them don't generate a return on investment for their investors. On the flipside, there are ICOs that have generated several thousand percent in returns for their token holders. 
In this article, you will discover the ten most successful ICOs (measured by return on investment) that have taken place to date.
Nxt (600,000%)
ICO Price: $0.000017
All-Time High Price: $1.7
Current ROI: 600,000%
Ranked number 102 on Coinmarketcap, Nxt is a platform that was developed in 2013 to offer financial services over the blockchain. Over time, the network hosted an ICO and developed a decentralized apps' development platform.
Nxt consists of a cryptocurrency, a decentralized exchange, a voting mechanism, and a messaging application.
While its ICO only raised $16,800, those who invested have seen their funds produce returns of more than 50,000 percent annually since 2013.
IOTA (225,000%)
ICO Price: $0.63
All-Time High Price: $5.23
Current ROI: 225,000%
IOTA has positioned itself as the cryptocurrency network for the Internet of Things. IOTA aims to improve your relationship with Internet-connected devices and gadgets like your refrigerator, CCTV cameras, your car, and TV by conveying communications and transactions through a distributed network.
Thanks to the growth of the IoT industry, IOTA attracted a lot of attention with its fast and secure zero-fee payments. Investors who participated in the 2015 ICO, enjoyed an ROI of more than 100 percent in just a few months before the IOTA price exploded to its current prices. 
Ethereum (150,000%)
ICO Price: $0.311
All-Time High Price: $1,420
Current ROI: 150,000%
Ethereum is the largest blockchain platform for building decentralized applications. Four years ago, the platform was just an idea being promoted in the form of a crowdsale. Investors who contributed to the ICO helped the network raise $15 million and in return, their investment has generated an ROI of more than 160,000 percent. 
Apart from decentralised apps, Ethereum also pioneered the idea of using smart contracts to facilitate secure and trustless transactions. With the combination of smart contracts and its decentralised apps platforms, Ethereum helped popularise ICOs and increase their adoption amongst altcoin investors.
NEO (100,000%)
ICO Price: $0.032
All-Time High Price: $180
Current ROI: 100,000%
Dubbed the Chinese Ethereum, NEO is the most successful cryptocurrency network based in China. It was launched in the same year as Ethereum but grew in popularity after gaining the support of the Chinese government and Microsoft.
Like Ethereum, NEO is a blockchain platform for building decentralised applications that are enabled by smart contracts and digital tokens. 
Spectrecoin (51,000%)
ICO Price: 0.001
All-Time High Price: $5.51
Current ROI: 51,000%
Spectrecoin ranks amongst the top 10 best ICOs of all time thanks to its privacy features and staking service that allows investors to earn up to five percent in passive income annually. As a privacy coin, Spectrecoin enables users to transact anonymously at transaction speeds of just 30 seconds with very low fees.
Spectrecoin combines ring signatures with Tor integration to shield users' transactional details. In countries where Tor is banned, the network uses a unique OBFS4 bridge support. 
However, it should be noted that Spectrecoin's market capitalisation is extremely low compared to the other tokens listed in this article. At a total market capitalisation of only $6.5 million, the success of Spectrecoin (XSPEC) must be taken with a grain of salt and it should not be mentioned in the same breath as the leading anonymous cryptocurrency projects such as ZCash, Monero, and PIVX. Furthermore, some bitcoin community members believe that XSPEC is a scam.
Stratis (40,000%)
ICO Price: $0.007
All-Time High Price: $21
Current ROI: 40,000%
Another Ethereum competitor, Stratis, differentiates itself by providing developers a toolkit that supports common programming languages such as C# and .NET framework. Ethereum, by contrast, supports a rare language known as Solidity.
Stratis' ICO was a huge success from day one and within six months, Stratis ICO investors were counting an ROI of over 1000 percent.
Ark (12,000%)
ICO Price: $0.01
All-Time High Price: $10
Current ROI: 12,000%
Ark is a cryptocurrency network designed for efficiency. It was developed to integrate easily with other blockchain projects. Ark's team consists of a wide pool of developers sourced from eleven countries around the world.
While the Ark price has lowered from an all-time of nearly $11 to the current $1.5, Ark held one of the most successful ICOs of all time. It's also a popular project in general and ranks number 70 on Coinmarketcap.
Lisk (7,000%)
ICO Price: $0.076
All-Time High Price: $39
Current ROI: 7,000%
Like Ethereum and NEO, Lisk is a platform for developing decentralised apps that are backed by smart contracts. The project differentiates itself from competitors by supporting DApps that are coded using JavaScript and run on side chains for speed, security, and fast scalability.
While selling their then unknown Lisk token for $0.076 in early 2016, Lisk raised 14,000 BTC. By April the same year, Lisk was already available on the best cryptocurrency exchanges, trading at $1.33, 10,000 percent higher than its ICO price. Investors who held onto their Lisk tokens went on to earn an ROI of 190,000 percent.
Storj (7,000%)
ICO Price: $0.009
All-Time High Price: $2.43
Current ROI: 7,000%
Storj is a blockchain-based data storage network. It was developed in 2013 and held an ICO in mid-2014. The network is open-source and run by the community invested in the Storj token.
Storj has plans to launch a cloud-based decentralised storage network later in 2018.
Augur (5,000%)
ICO Price: $0.63
All-Time High Price: $110
Current ROI: 5,000%
Augur is a prediction marketplace for any event, sports activity or anything bound to happen in the future. The network is based on the blockchain and predictions are enabled by smart contracts. Payments are automated and anyone is allowed to open an event for prediction.
From politics to sports, futures to ceremonies, anyone can choose an event, buy shares to align to a certain prediction or sell shares to short the prediction and earn after the event occurs and the community ascertains that your predictions were correct.
Not All ICOs Outperform, Always "DYOR"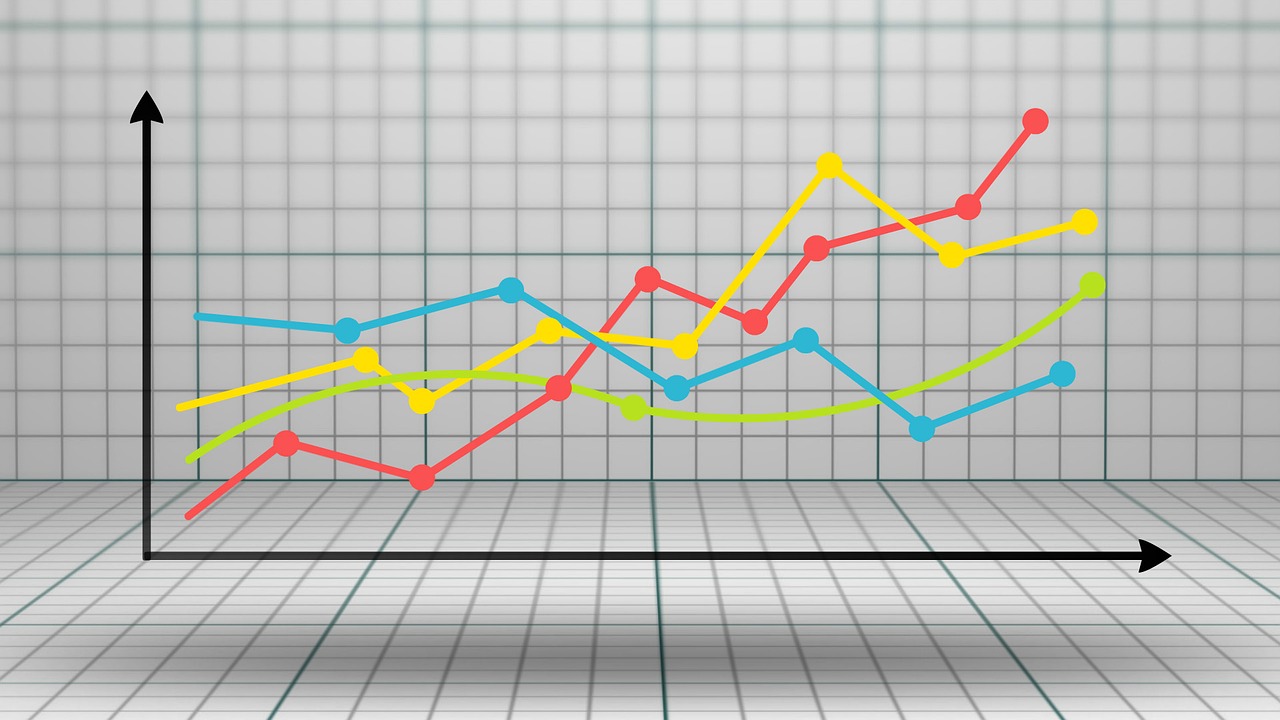 While not every ICO will produce a return on investment of more than 50 percent, some of the most successful ICOs of all time have recorded ROIs of above 50,000 percent. At the same time, many ICOs fail and its token generate no returns, Hence, always do your own research ("DYOR") to ensure the viability of the investment. 
Start by researching about each project and only invest if you are confident about the project's potential success. Keep in mind that ICOs are highly risky investments and only invest an amount you would be willing to lose. 
This article was contributed by Ben Mash. Ben is a cryptocurrency journalist with a penchant for the blockchain technology since 2014. He occasionally reviews altcoins and ICOs, offer investment guides and guest posts on leading websites in the industry. 

4 Tips for Managing Your Emotions When Trading Crypto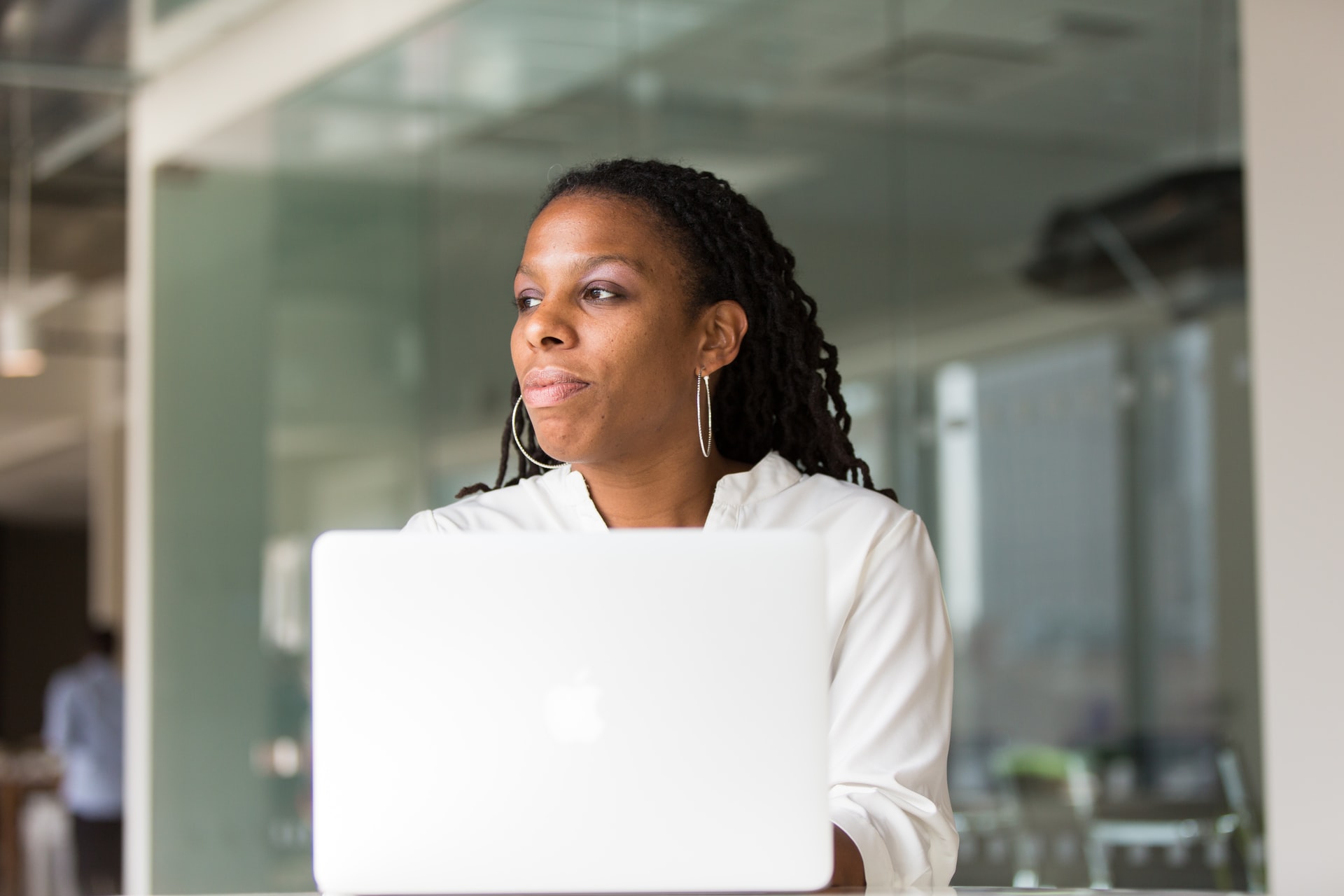 Dealing with emotions is a natural part of being human. How you feel can significantly impact the world around you, and that is an indisputable fact in life. However, the world of cryptocurrency trading can be an unforgiving place for the overly emotional. If you let your feelings cloud your decision-making, you risk selling too early, running losses, and missing out on significantly profitable opportunities had you stopped for a moment and thought the matter through with a clearer headspace.
For example, after hearing some concerning rumors, you rashly decided to empty out your XMR wallet and other crypto exchanges for fear of losing money. After some time, however, the prices bounce back higher than before, which is a cause for dismay because you lost all of your investment due to a rash decision on your part.
Hence, it is crucial to keep your emotions in check when trading. This is especially the case when you are trading in an extremely volatile industry such as cryptocurrency. The crypto market is notorious for its constantly fluctuating values and massive price swings. It can strike fear, panic, and greed in the least suspecting and cost you more than what you bargained for.
Whether you are new or experienced in dealing with crypto, managing one's emotions is a must-have tool in your trader's toolbox. To help you master this skill, here are some tips to keep in mind as you traverse the wild, harsh landscape of crypto trading.
Develop a Risk Management Plan
Risk management is an integral part of any kind of investment venture. You want to ensure that you have backups in place in case a situation arises that may threaten your initial investment. However, many new traders overlook the importance of considering their emotional responses and their risk tolerance when formulating their risk management plans. As a result, their plans crumble in the face of high-pressure situations.
As such, always consider your risk tolerance when developing a plan to mitigate trading risks. In fact, many trading consultants use it as a basis for forming your trading plan. By doing so, you can ensure that you are only taking on what you can handle emotionally as you work your way to reaching your financial goals. Over time, as you become more experienced and more in control of your emotional responses, you can decide to take on more risks.
Conduct In-Depth Research
One of the most effective ways to handle frantic feelings is to counter them with cold, harsh facts. Aside from your risk management plan, it is wise to conduct some research on your own that can substantiate or debunk any concerning news or rumors that might cause you to buy or sell on an impulse. For example, after hearing from another trader that one of the digital coins you invested in has died due to a lack of community support, you might be tempted to liquidate the entirety of your investment. However, after some digging, you determined that the community is still active and invested in improving said cryptocurrency.
It is also important to do your homework when picking which coins to support. Make sure to check the cryptocurrency's whitepaper and the developers' activities for a clearer idea of the coin's potential. In this manner, you can feel assured that your investments have a high potential of bearing fruit in the future.
Do Not Obsess Over Market Charts
Many traders new to the crypto industry fall into the trap of obsessing over market charts. The constant flickering of colors and lights can be hypnotising to the unaware. They watch price fluctuations all day to ensure that they can take note of sudden price hikes and dips, which may lead down a path to profitable opportunities.
However, this method is not helpful to your mental and emotional health. Indeed, it can feel like an emotional rollercoaster watching prices go up and down continuously. Processing significant amounts of information for too long can wear you down over time and may instead cause you to decide poorly when an opportunity arrives. Thus, a word of advice: do not let the market chart take over you.
Take Advantage of Limit Orders
Signing into your crypto exchange after some time and learning that the value of your investment has plummeted is a reasonable fear for many traders. After all, it is not healthy to watch market charts like a hawk, and in the crypto space, so many things can happen after a short span of time. Fortunately, many crypto exchanges have stop-loss features. This is a feature that automatically sells your coins once their prices decline to a certain value. In this manner, you can feel assured that your investment remains intact, assuaging any fear or worry you may have while not on the crypto exchange.
Removing emotions from any decision-making process that you make is almost impossible. In a highly complex and volatile market like cryptocurrency, conquering your initial emotional responses and maintaining a clear head is a skill that you have to master through experience. By doing so, you can keep your eyes on the prize and trade in a manner that is most helpful to your needs.

How to Bet with Bitcoin on Football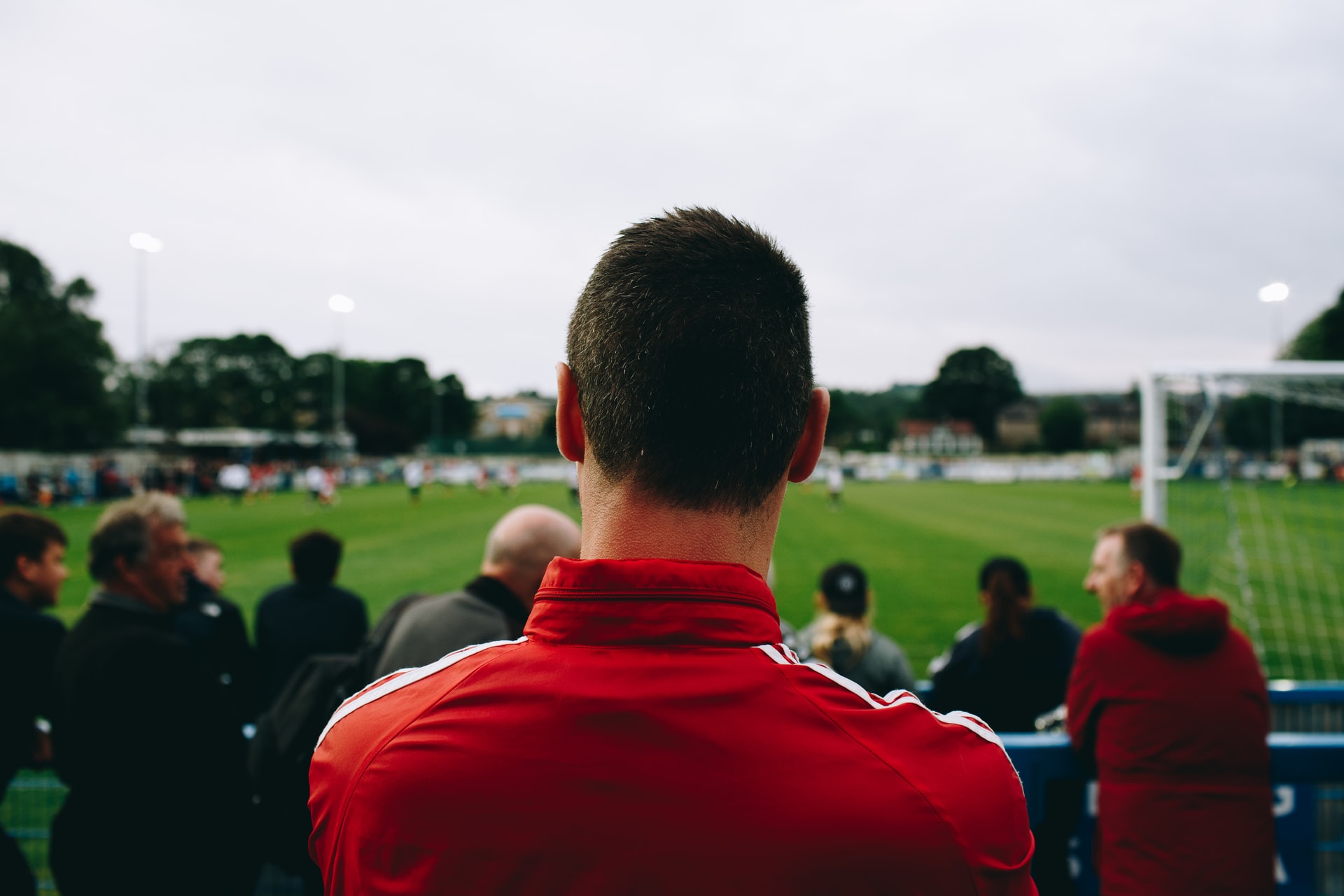 With the new football season having started, it's time to learn how you can bet with bitcoin on your favorite football club. The good news is that many online betting companies now accept bitcoin.
Read on to learn why betting companies love bitcoin and how to bet with BTC on your football team.
Why Betting Companies Support Bitcoin
Since its establishment in 2009, Bitcoin (BTC) has been and continues to be the most popular cryptocurrency, and with good reason. Some of Bitcoin's most impactful features include:
1. Fast and inexpensive
With bitcoin, it takes a few minutes to send and receive any amount of money. And if you are using the Bitcoin Lightning Network to make payments, transaction costs are a few cents.
2. No third-party interference
Because of its decentralized nature, which makes it impossible for anyone (including governments) to control, you can feel safe to make any payments you want (including to online betting platforms). This also comes with the added advantage of not having to disclose your personal information when making a payment.
3. Supports borderless payments
With Bitcoin's decentralized nature comes its borderless characteristics. This makes it possible for anyone in the world to be able to send and receive bitcoin payments wherever they are.
Betting companies were among the first adopters of bitcoin because it enables them to reach a broader audience and provide an innovative digital payment option to bettors. From playing a bitcoin slot to betting on any sport imaginable, bitcoin casinos and online betting companies have truly embraced bitcoin.
The credibility of bitcoin as a financial and payment solution is also being felt in the world of football. For example, in April 2021, Southhampton F.C began paying its players bonuses in bitcoin, opening up a whole world of possibility for other clubs to start doing the same.
How to Bet With Bitcoin on Football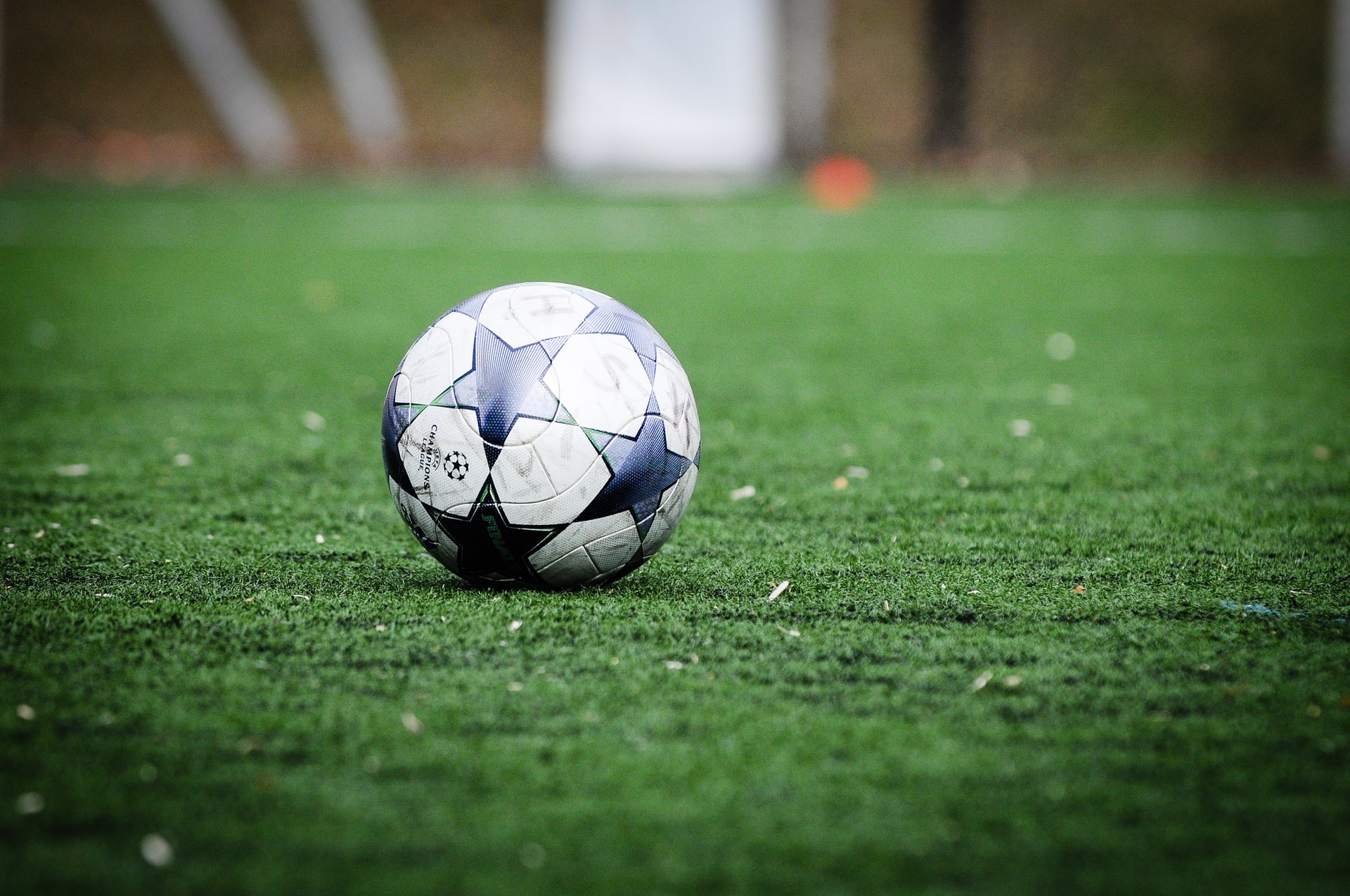 Betting with bitcoin has proved to be an efficient process for bettors, and betting companies who have embraced cryptocurrency as an efficient payment system.
One of the leading sports betting companies that enables you to bet with bitcoin is Sportsbet.io. So let's dive in and show you how you can bet with bitcoin on this popular platform.
Betting with Bitcoin on Sportsbet.io
Sportsbet.io is a user-friendly and highly modern betting platform. It has a functional live betting service and is one of the few betting companies that will allow you to bet in bitcoin through a few easy steps.
Register for Sportsbet.io by clicking on the 'Create an Account' tab on the top right of the homepage.
Access your wallet by logging into Sportsbet.io. On the top right of the page, next to your balance, click your balance or the 'Deposit' button.
Next, you click on 'Use Currency' and on 'Deposit.'
A QR code will appear.
Open your bitcoin wallet, scan the QR code, and choose how much BTC you want to send to your betting account.
You will have to wait for three confirmations on the Bitcoin blockchain for your funds to settle in your SportsBet.io account.
Start betting on your team(s).
Now that we have started you off on your journey, happy betting, and may the odds be ever in your favour!

How to Cash Out Bitcoin to Naira Using Cryptofully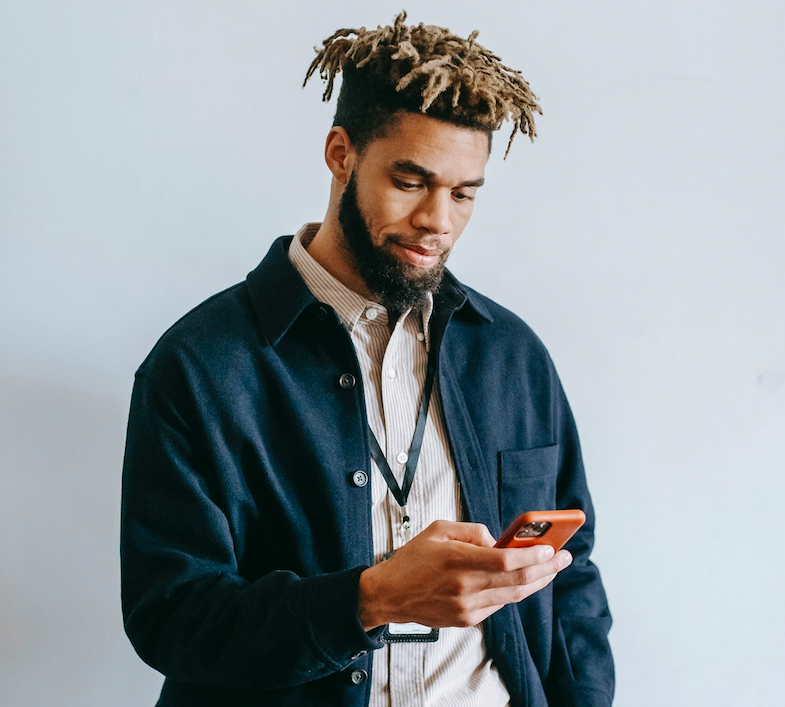 Over the past few months, Nigeria's central bank has made it difficult for traders to cash out bitcoin to naira, restricting crypto companies from having a Nigerian bank account. But there is now a cheap and efficient way to cash out your bitcoin to naira.
In this guide, you will learn how to convert your BTC to NGN and receive the money in your bank account within minutes using Cryptofully.
Getting Started on Cryptofully 
Cryptofully is a peer-to-peer payments app that allows you to easily convert bitcoin to naira and automatically settles into your Naira bank account.
Using Cryptofully, you can cash out your bitcoin from anywhere in the world into any Nigerian bank account. The platform also supports US dollars and payment options, including Visa, Mastercard, Google Pay, and Apple Pay.
Cryptofully leverages a local network of peer-to-peer (P2P) traders, enabling it to convert BTC to NGN within minutes. With this P2P system, you are not looking for a peer to buy your bitcoin. Cryptofully automatically matches your trade to the best peer and makes it seamless for the user.  
All that's needed to cash out bitcoin to naira using Cryptofully is to sign up, complete the KYC, add a bank account and convert your bitcoin to cash.
How to Cash Out Bitcoin to Nigerian Naira
You can cash out your bitcoin to your Nigerian bank account using either the Cryptofully website or mobile app. 
Download the Cryptofully App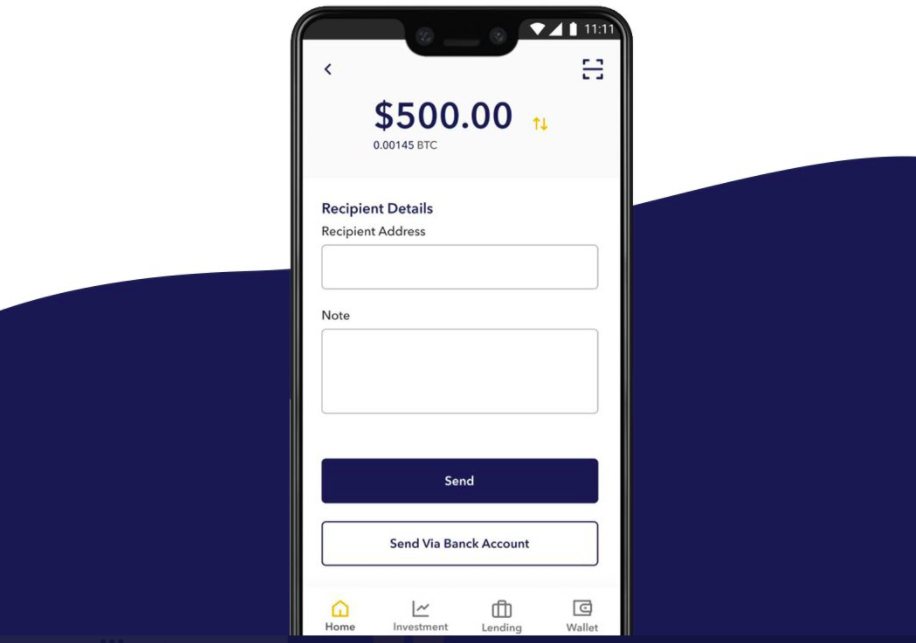 Step 1: Create an account
Open the app and register with your email address and verify the email address.

Start the KYC process. Visit Profile, click to Add bank, and add your BVN. You can also add your bank account in this section.
Step 2: Cash Out Your Bitcoin to Naira
Type in the amount you want to cash out.

Then choose to send via bitcoin.

On the following page, you can add your bank account details in the recipient field.

On the last page, you can see a Bitcoin wallet address. Send your bitcoin to that wallet address and within a few minutes, the equivalent amount in naira will settle in your bank account. 

Cryptofully matches you to a peer instantly who sends the money to your naira bank account.
Visit the Cryptofully Website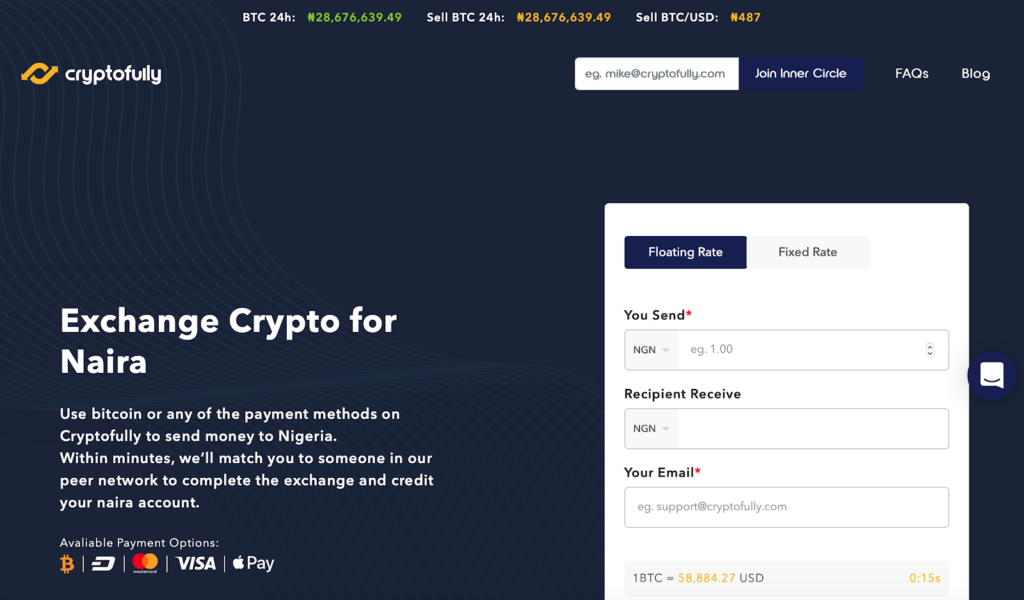 You don't need to sign up or log in with any details on the website to start using it
Go to the Cryptofully website at

www.cryptofully.com.

Specify the amount of bitcoin you want to cash out to naira. You can use either the Floating Rate or Fixed Rate. The Floating Rate means the exchange rate can change based on changes in bitcoin prices, and the Fixed Rate means you can lock in an exchange rate for your transaction.

The naira amount equivalent you will get in your bank account will appear below.

On the following page, you will see a space to fill in the preferred bank account you want to receive your money.




Then, you will be shown a Bitcoin wallet address. 

Copy the wallet address and do a transfer to the address. The Cryptofully system matches you immediately to a peer.

The peer sends the money and the money settles in your naira bank account.
Since the Central Bank of Nigeria enacted draconian measures against crypto companies, preventing them from having banking relationships, the peer-to-peer bitcoin trade has flourished in the West African country.
Peer-to-peer payment apps, like Cryptofully, are enabling Nigerians to continue using bitcoin for remittances, payments, and as an investment.