10 Questions You Should Ask Yourself Before Investing in an ICO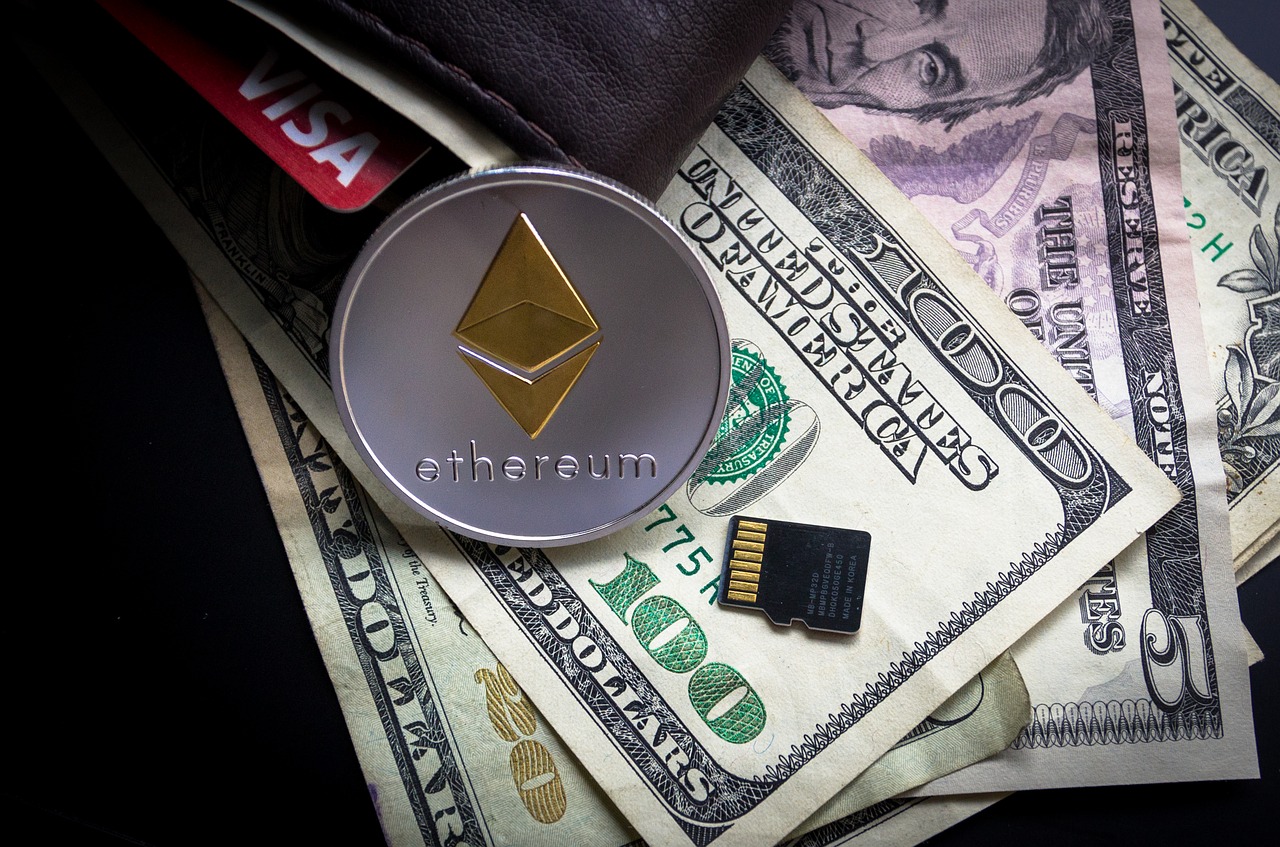 2017 was the year that saw cryptocurrencies hit the mainstream with the price of bitcoin rallying from $1,000 to its all-time high of $20,000 at year-end. But that was not all as initial coin offerings (ICOs) shared in the limelight gaining massive traction and interest from investors and startups across the globe. The 400+ token sales saw ICOs raise more than $6 billion in 2017 alone. While ICOs have presented a great opportunity for startups and other businesses to raise money, it is a high risk – high return venture for investors. Hence, it is important to conduct in-depth research before investing in an ICO.
In this guide, you will find the ten most important questions you should ask yourself before investing in a token sale to ensure you get off to a good start with your investment research.
Is the ICO legitimate?
The ICO market has been plagued with scams since its beginning. It is, therefore, imperative for anyone looking to invest in any ICO project to do their due diligence and verify whether the project is legitimate.
The first step in doing this is to "fraud check" the company doing the token sale. Is there sufficient information about them online? Are there reviews from other people i.e. past or potential investors? If you cannot find any information online about the company behind the token sale, that should be a red flag.
The second step is to look through the directors of the company doing the ICO. Genuine company directors should possess a digital footprint. A LinkedIn profile should not be enough to make you invest. Any entrepreneur – upcoming or successful – must have had people talking about their company and should, therefore, have several references online.
Is the team behind the ICO able to deliver?
Successful companies and products have been built because they had an excellent team. For the team to build and launch a successful blockchain project, it must have had past experience in successfully launching and running similar projects. An experienced team with the right skills and experience are a sign that it may deliver on its mission for the project.
However, if the team behind the token sale has little to no experience with blockchain products, that should be an immediate red flag to any investor as the project may end up becoming a flop. Additionally, it could be an indication that the team is in it to make "quick money" instead of truly wanting to develop a value-adding blockchain-based platform.
Does the project's whitepaper have all the necessary information?
When investing in a business, investors always look at a company's financials first. Since ICOs are usually conducted to raise seed capital, however, that information is not provided as the company has no track record yet. Hence, for ICOs, the focus needs to be on the project's whitepaper. The whitepaper is just as important as the people behind the project.
The whitepaper needs to be clear and explain the vision and technology of the project in a professional and concise manner. It should detail how the team hopes to make the project a success with the crowdsourced funds. Should the project's whitepaper leave out any important information or lack a well-detailed strategy needed to make the project a success, that is a very clear red flag and it will most likely be best to avoid investing in this project.
Is the ICO's product ready or purely an idea?
Do not get me wrong. I am not saying that you should not invest in an ICO that is still an idea that is yet to be designed. However, should you choose to go ahead and invest in a token sale that is still just an idea, there is a high risk that you may lose all your investment as compared to investing in a token sale that has a ready product.
While even with a ready product you may still lose your investment, the risks are lower compared to the former as the project will more than likely have a platform that is ready and operational and just wants to prove the platform's efficiency by adding the digital tokens and blockchain technology.
Is there transparency on what the raised funds will be used for?
This is a very important question any investor should ask themselves before investing in an ICO. The project should have a clear plan on how it intends to use the funds raised during the token sale. This can either be done via the company's website or in their whitepaper. The more specific and detailed the breakdown is, the better.
However, if the company directors are evasive on how the funds will be used, this should be considered a red flag due to lack of transparency exhibited by the company. In addition, if most of the issued tokens will be held by the project's operators, it could be a sign of a potential pump and dump scheme.
Does the final product from the project have a market?
When considering what token sale to invest in, it is crucial to analyse whether there is a market for the project's final product. Lack of a possible market for the solution, technology or product may mean that there will be no demand for the product once it is launching, which would result in a drop in the value of the project's token in the long-run.
Is the code open-source and can it be assessed?
Traditionally, most blockchain projects are known to have open-source code that can be found on GitHub and can thus be audited or assessed by third parties. If the blockchain project you want to invest in has an open-source code that has or can easily be probed by trusted community members, this should be a positive indicator of the project.
Today, however, most blockchain projects that launch ICOs tend to keep their codes private. While this may be valid in some cases as the project may have direct competitors it wants to shield its technology from, being able to audit a project's code adds transparency and trust.
If a project's code is not open-source and there is no evident reason for keeping the code private, may be an indicator to better stay away from the project due to its lack of transparency.
Does the project warrant a blockchain and token?
Another factor that needs to be considered when looking to invest in an ICO is whether the company really needs a blockchain and a native token for its platform, service or product. Because ICOs have a low entry barrier, there are a large number of startups that run ICOs in a bid to get easy funding by claiming they will implement blockchain technology to their new product or to improve an already existing one.
If the project has the potential to run without the need to utilise blockchain technology or a native digital token, it should be a clear sign to stay away from the ICO.
What will be the function of the token?
There are a variety of digital tokens that a company can put up for sale. These include but are not limited to utility tokens, currency tokens, tokenised securities and reward tokens. When looking to buy tokens from an ICO, it is crucial for any investor to understand the role of any token that is issued. If what the company is offering is a tokenised security, will it function as a digital share by the issuing company? On the other hand, if it is a utility token, will investors have access to or specific benefits from the project's platform?
The function or role of the token needs to make sense and should have the ability to drive demand and not just raise funds for the project.
Who are the competitors?
Finally, when considering investing in an ICO, you should also look at the project's competitors. A competitors analysis will show you whether a company is likely to outperform its competition or not. Should a project's competitors be more likely to succeed, then it might be better to invest in their digital tokens instead.
However, if the potential company's blockchain platform is at par with or better than its competitor's, then that is a good sign that its token could perform well in the secondary market.
Remember that investing in digital assets comes with a substantial amount of risk and you should never invest more than you can afford to lose. However, if you are looking to invest in a token sale, you will be well advised to answer the ten above-mentioned questions as part of your overall investment research as they cover all the key aspects of an ICO.
The Complete List of Token Airdrop Listings: Best Airdrop Platforms 2018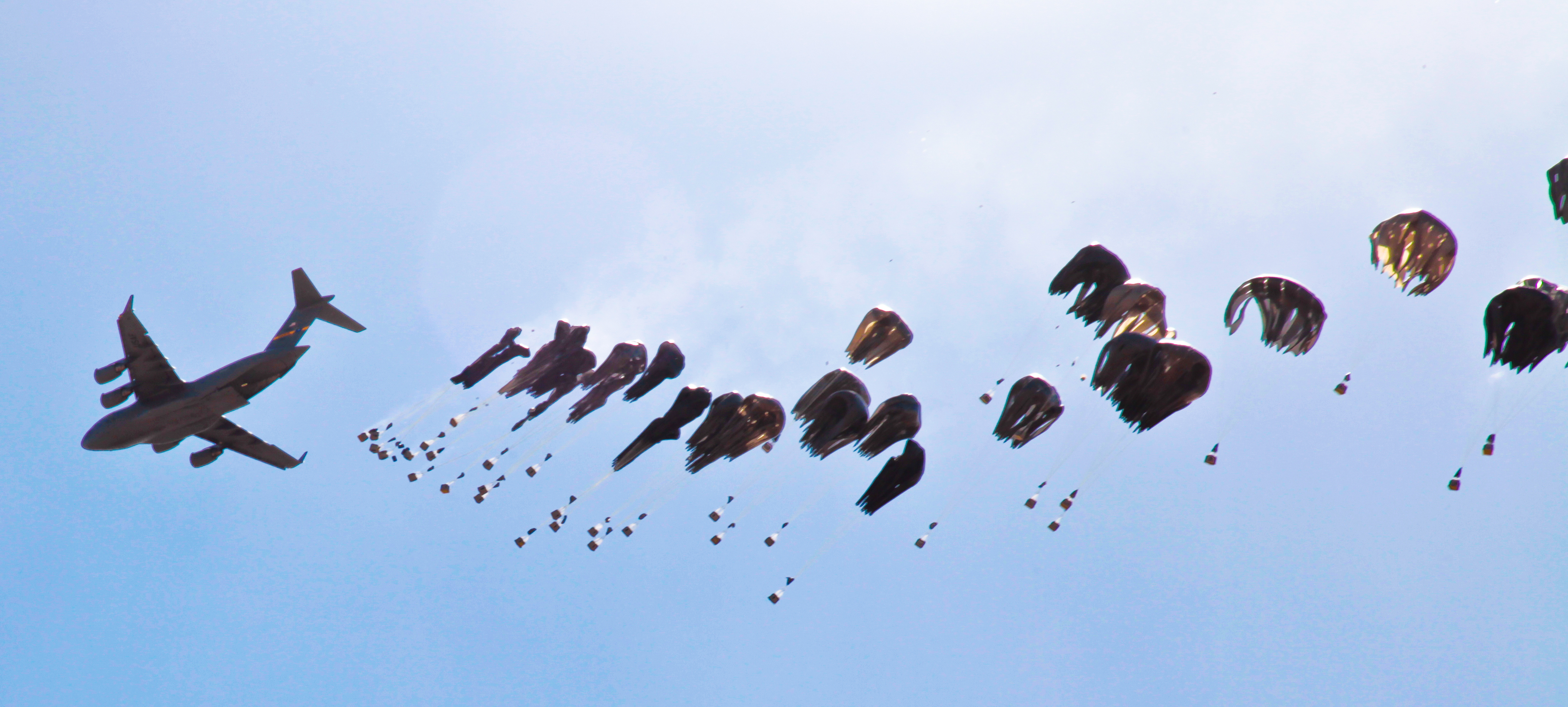 Cryptocurrency airdrops have become a popular method for new blockchain projects to raise awareness for their project and digital token. In this guide, you will find a list of the best airdrop listing platforms so that you can partake in the most lucrative airdrops available in the market.
99airdrops
99airdrops is a platform that offers a list of airdrops including their ratings, start and end dates, and the estimated value of the airdropped tokens in USD.
You can click on an airdrop to view more details such as project description, token type, the number of tokens, total token supply, airdrop rating, and airdrop instructions. You can also view news about the airdrop and get an airdrop widget for your website. To participate, click "Join Airdrop."
Airdrop Addict
Airdrop Addict provides a list of daily airdrops and untrusted airdrops with the latter likely to be scams and the former being trustworthy. The platform provides information such as project description, rating, the platform the token is on, and the time left until the airdrop closes.
Airdrop Addict also provides a history of past airdrops including the number of participants, how many tokens each participant received, and how much the token is worth in USD. To participate, click "Join Airdrop Here."
Airdrop Bob
Airdrop Bob is another platform where you can scout for potential airdrops to participate in. The platform offers details such as airdrops that are active or closed, the difficulty level, the date when the airdrop ends, token type, the value of the token in USD, total token supply, the requirements, and the number of users that can participate in an airdrop. This platform also provides an airdrop calendar showing closing and payout dates.
The airdrops listed on the platform are rated. In order to suggest an airdrop, you need to register with the site. To participate in an airdrop, click "Earn Free Coins Now."
Airdrop Land
Airdrop Land provides a list of active airdrops you can consider participating in. Simply click "Details" to read the project description and the airdrop guide. Click "Join Airdrop" to participate.
Airdrop Notify
Airdrop Notify is another airdrop listing platform. Once you click on an airdrop, you will find details such as the description of the project and the airdrop's duration and requirements. To participate in an airdrop listed on this platform, click "Join Airdrop Now."
Airdrop Scouter
Airdrop Scouter lists featured airdrops ranked as gold, silver, and bronze. Under this list, you will find information such as the number of tokens, the token value in USD, airdrop link, and airdrop requirements.
To learn more about an airdrop, click the "More Info" section and read about the project description, token supply and the instructions on how to participate. Click the airdrop link to participate.
Airdrop Tracker
Airdrop Tracker has a list of airdrops that is updated daily. To begin, click on an airdrop to view the project description, the requirements, and the airdrop links. Click "Airdrop Page" to participate.
Airdropalert.com
Airdropalert.com is an online platform that lists upcoming, past, and active airdrops taking place. Click on any of the listed active or upcoming airdrops to read the instructions needed to receive free digital tokens and to view the airdrop rating. Airdropalert.com offers an option for users who want to receive information about regular and exclusive airdrops to subscribe to their mailing list.
Besides reviewing projects before listing airdrops, the site aims to stay scam-free by offering five dollars worth in ETH to people who alert them to scams listed under active or upcoming airdrops.
Airdroply.com
Airdroply.com lists airdrops including company name, currency, the number of free tokens, the token value in USD, when they were added, when they will end, the difficulty level, and the airdrop link. To get free tokens, click "Join Airdrop."
Airdrops.io
Airdrops.io is a platform that lists airdrops in various categories such as the latest, hottest, and exclusive. In addition, the platform lists airdrops that require you to have Twitter and Telegram accounts and those that require participants to be holders of a certain coin.
The platform describes the airdrop project and the step-to-step guide for participating in each airdrop. The users on airdrops.io can also view the total value of the token, the date when the airdrop begins, the airdrop link, and the platform the project is using such as Ethereum or Stellar. Click "Claim Airdrop" to get started.
Airdrops.live
Airdrops.live lists the latest crypto airdrops including a brief description of the project, the link to the airdrop site, and which airdrops are new or have ended. The platform also offers details on airdrop requirements such as social media accounts.
AirdropsMob
Once you land on the AirdropsMob platform, you will see a list of airdrops including details such as difficulty level, number of days left to closing, the token platform, the rating, and the social media accounts required.
To learn more about an airdrop, click on "View" and you will see a guide to getting free tokens, the value of the token, number of tokens per airdrop, the number of views the airdrop has received, and the maximum number of participants required. To begin, click "Go To Airdrop.' Once you complete the airdrop, you can click "Done" on AirdropsMob.
Airdropter.com
Airdropter.com lists airdrops together with their end dates, requirements, ranking, estimated ranking in USD, the number of views, and the number of tokens.
Click on the airdrop to view the project description and the instructions. Once you have read through this additional information, click "Get Your Free Tokens Now" to participate in the airdrop.
Alertairdrop.com
Alertairdrop.com lists airdrops by date starting with the most recent one. Simply click on "Get Free Token" to participate in an airdrop. Under the featured section, alertairdrop.com lists airdrops from projects with guaranteed high-value cryptocurrencies.
Coinairdrops.com
Coinairdrops.com is another platform for seeking potential airdrops to participate in. Go to an airdrop of your choice to learn about the project, the airdrop tokens, and how to get the free tokens. Once done, click 'claim token.'
CryptoCoinCharts
CryptoCoinCharts features a tabled list of airdrops comprising of a project's description, task list, the blockchain platform the token is on, the date, the airdrop link, and a voting tab. The platform lists both live and past airdrops. Click the airdrop link to receive free tokens.
CryptoCreed.com
CryptoCreed.com lists airdrops into two categories; exclusive and normal airdrops. CryptoCreed also recommends wallets that users can use to receive their free tokens in. To receive free tokens, click on the airdrop of your choice.
The above platforms provide a wide range of airdrops to choose from. To learn how airdrops work, check out our guide on "How to Get Free Digital Tokens from Airdrops".
How to Get Free Digital Tokens from Airdrops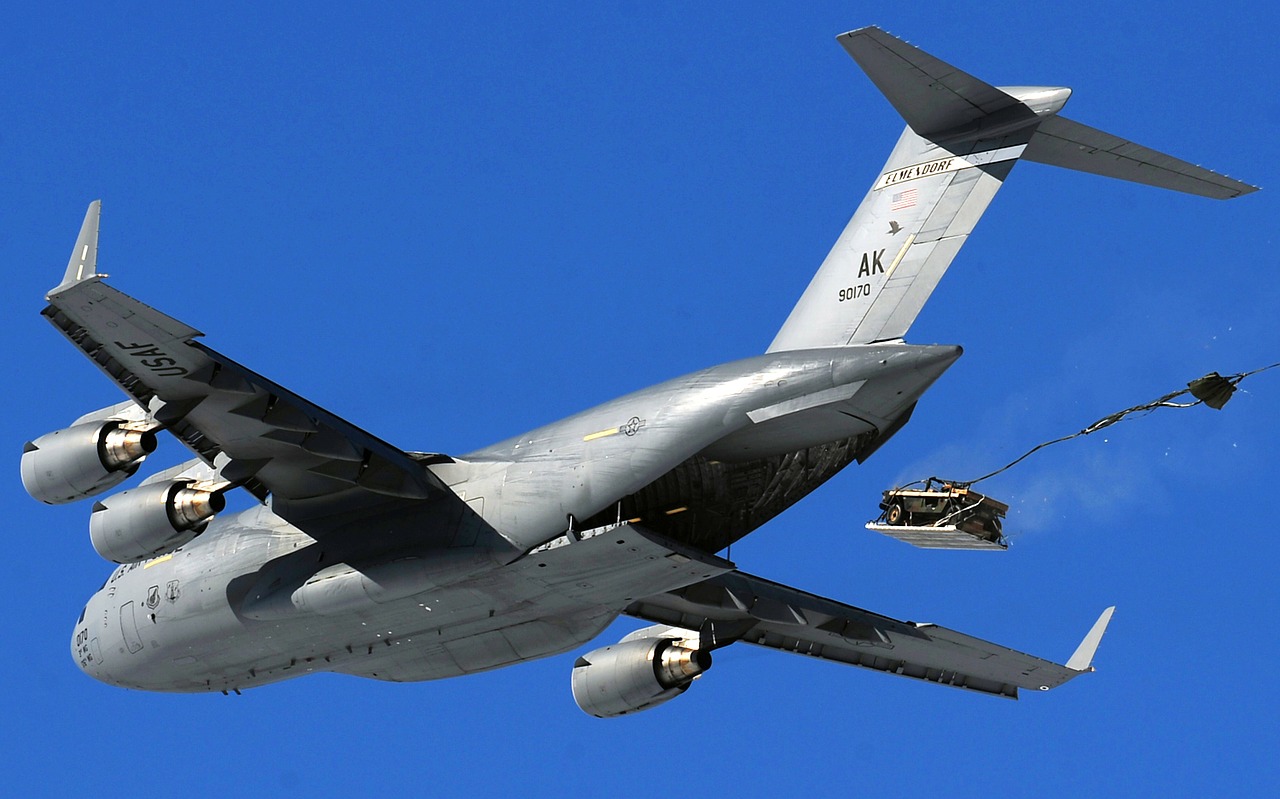 An airdrop is a process through which cryptocurrency users can receive free digital tokens from new blockchain projects.
Airdrops take place when blockchain projects give out free tokens to participants holding another coin, after an initial coin offering (ICO) or after a hard fork. For example, after the bitcoin cash (BCH) hard fork, people who were holding bitcoin (BTC) in their wallets got an equivalent amount of BCH or after the Stellar network launched, bitcoin holders received Stellar Lumens (XLM) as part of Stellar's token distribution campaign.
Why Do Airdrops Happen?
Although blockchain projects distribute free tokens during airdrops, there are several benefits that come with this practice.
Firstly, blockchain projects get a chance to increase the value of their tokens through having them held in as many wallets as possible. In addition, when participants of an airdrop receive free tokens, they are likely to research the project further and purchase more tokens. As a result, the market value of the token increases, benefiting both the project developers and the token holders.
Secondly, airdrops offer developers an opportunity to advertise their projects and to create an active community which boosts awareness of the project on social media. An active community also contributes to the improvement of an open-source project.
At the same time, advertising helps a project to stand out from a space saturated with many other projects. An airdrop also enables projects to reach a new set of people outside their social media communities.
How Do Airdrops Work?
Usually, projects will announce when the airdrop will take place through social media channels such as Twitter and Telegram before taking a snapshot of the blockchain. Using the snapshot, the projects then select wallets that have reached a certain predetermined amount to receive the free tokens.
Although tokens are given for free during an airdrop, some projects will have certain expectations from interested recipients such as spreading the word about the project on social media or contacting the project's team to show their interest in participating in the airdrop.
How to Get Free Digital Tokens From Airdrops
To get started, look for a blockchain project that is carrying out an airdrop on platforms like airdropalert.com and airdrops.io. Alternatively, you can also download the app Earn.com and be notified of new airdrops directly on your smartphone.
Once you have found an airdrop of your choice, research the project thoroughly including the team behind it and its community to ensure the project is legitimate and that its token is actually worth something. The next steps are as follows:
Acquire a wallet compatible with the tokens you are about to receive. For example, Ethereum-based projects using ERC20 tokens are compatible with MyEtherWallet and MetaMask.
Create the social media accounts that you do not already have. This will help you to accomplish the social media requirements for the airdrop if that is part of the airdrop.
If the airdrop is using a snapshot, ensure that you have the right amount of the relevant token in your wallet so that you can be included in the airdrop.
Once you have gone through these steps, follow the project-specific instructions of the airdrop in order to receive the free tokens.
In most cases, the instructions will include joining the project's Telegram, Facebook, Reddit, and Twitter communities and fulfilling certain requirements before receiving the free tokens. Participants can also earn more tokens for every referral if the project has a referral campaign.
What To Look Out For
Airdrops are a great way to earn a little bit of cryptocurrency without having to do much but, unfortunately, there are also a number of airdrop scams that you need to keep your eye out for.
If a project asks you to provide private keys, click on a suspicious looking link or asks you to send ether (ETH) or any other cryptocurrency to be able to partake in the airdrop, you are most likely looking at an airdrop scam. It is best to avoid these "airdrops" to ensure that you are not going to fall victim to a scam.
Now that you are aware of what airdrops are, how they work and how to avoid fraudulent ones, you can get started with setting up an Ethereum wallet and can start receiving your first few free digital tokens.
Crypto Airdrops 101: A Beginner's Guide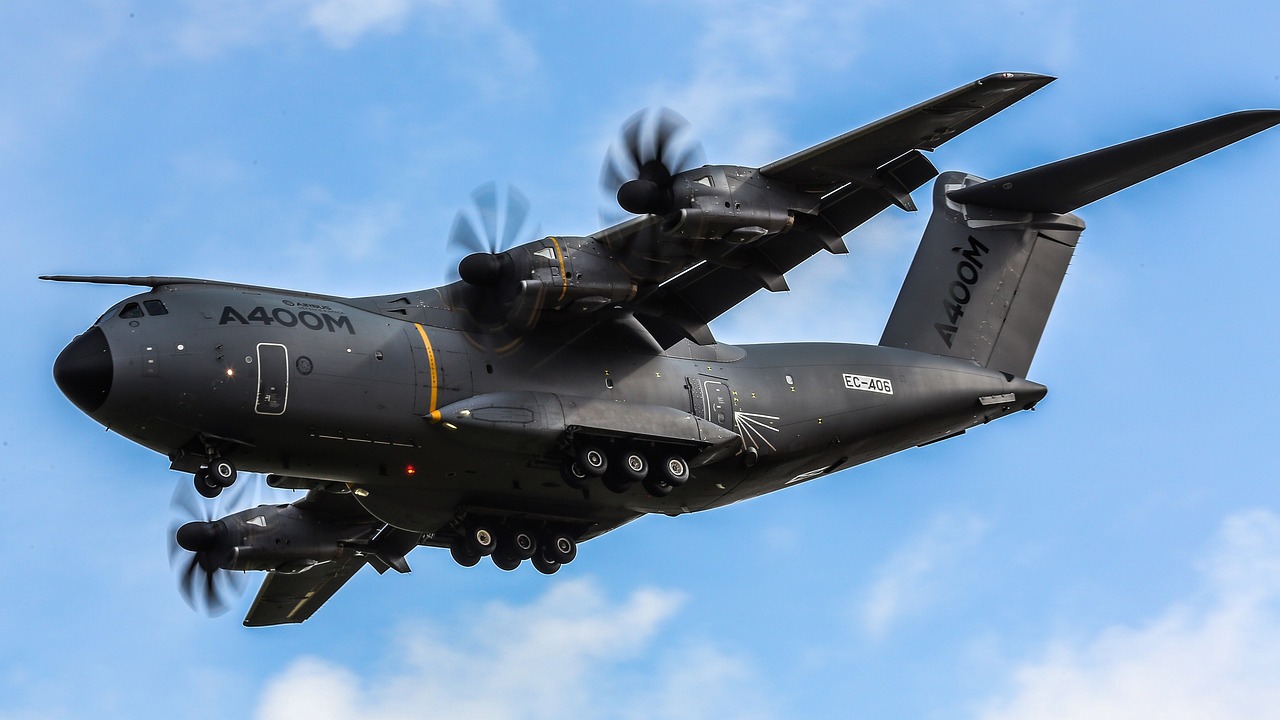 Have you ever heard of "Polymath"? Polymath is a cryptocurrency, and at the very beginning of 2018, they decided to host an airdrop instead of an ICO. They gave all participants 250 POLY tokens, which at the time of the airdrop, was worth a whopping $250.
How about PiedPiper? While technically a "meme coin" (kind of like Dogecoin), they airdropped 750 PPI tokens earlier this year as well. At the time of the airdrop, those 750 PPI tokens were worth roughly $75. Pretty good considering they were given away for free.
Now, those are just two of the more well-known airdrops that have occurred already in 2018. There are hundreds, if not thousands of airdrops happening right now. And they are a fantastic opportunity for the average crypto investor to make a bit of money with very little effort or risk.
But before we talk about how to participate in an airdrop, let's cover exactly what an airdrop is.
What is an Airdrop?
In its simplest form, an airdrop is a way for a cryptocurrency project to distribute some of its tokens to the general population whilst simultaneously increasing its brand awareness.
Think of it this way: You've just created a brand new crypto project and you want to get the word out. However, you've got no money to spend on traditional advertisements, so instead, you decide to give away 10 percent of your project's tokens for free.
After a few thousand people have signed up for your airdrop, you close registrations and start the token distribution process. Now there are thousands of people holding, trading, and telling others about your tokens, and the people who signed up for the airdrop can sell their tokens for a little bit of money. It's a win-win.
How do I enter an Airdrop?
As stated earlier, there are thousands of airdrops out there, and each airdrop can have different entry requirements. However, the vast majority of airdrops have very similar entry requirements:
Follow a link to the specific airdrop.
Enter your email address, first & last name, and create a password.
Perform some social media tasks (sharing a post on Facebook, following them on Twitter, joining their Telegram channel, etc, are common airdrop requirements).
Provide your Ethereum address (most airdrops use the Ethereum blockchain).
Wait for the tokens to be airdropped to your Ethereum address!
Some airdrops will only require an Ethereum address, while others might require a scanned copy of your Passport. It's always a good idea to pay close attention to what each airdrop is asking you to do, as they all differ slightly.
Aren't there a lot of Scam Airdrops?
Absolutely! The crypto world as a whole is infested with con-artists, scammers, thieves, fraudsters, and worse, which means you need to be incredibly careful when scouting out new airdrops to participate in so that don't fall for an airdrop scam.
There are a few guidelines that you should follow when participating in airdrops:
Never give your private key to an airdrop.
If an airdrop sounds too good to be true, it probably is.
Don't trust an airdrop that asks you to send them ETH.
Make sure the airdrop has a whitepaper, a legitimate website, and a reason to exist.
Where can I find Airdrops?
Airdrops can be found all over the Internet. Some of the best places to look are Facebook groups, Twitter, Reddit, and the Bitcointalk forum. There are also some great Telegram channels dedicated to drawing attention to new and profitable airdrops.
Perhaps the best place to find legitimate airdrops is an airdrop aggregator. These websites search the internet and list all of the new crypto airdrops in one place! All you have to do is check back every few days and participate in as many airdrops as you like.
For a place to start, you can check out Airdrop Scouter, a leading crypto airdrop website!
*Disclaimer: Readers should do their own due diligence before taking any actions related to the promoted company, product or service. Bitcoin Africa Ltd. is not responsible, directly or indirectly, for any loss or damage caused by or in connection with the use of or reliance on any content, product or service mentioned in this guest post.*