10 Questions You Should Ask Yourself Before Investing in an ICO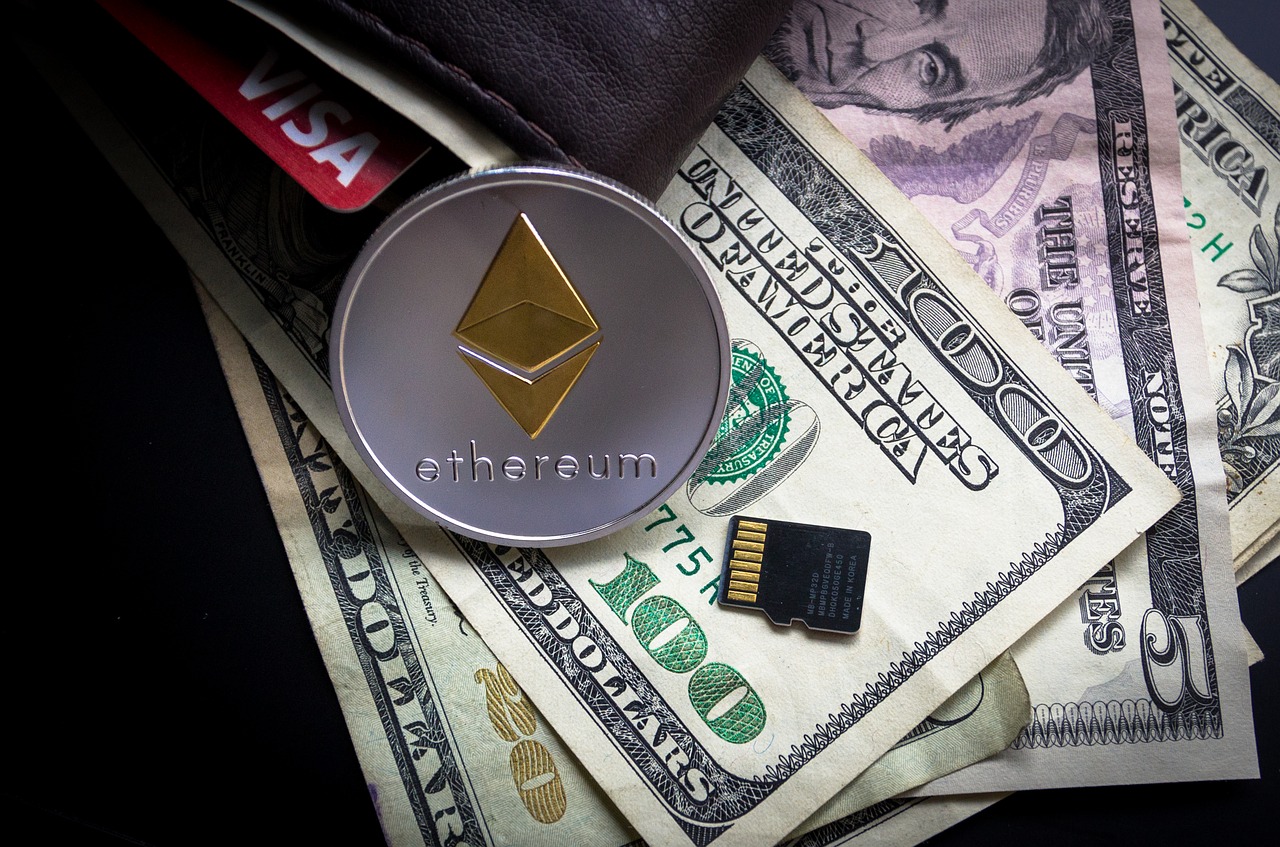 2017 was the year that saw cryptocurrencies hit the mainstream with the price of bitcoin rallying from $1,000 to its all-time high of $20,000 at year-end. But that was not all as initial coin offerings (ICOs) shared in the limelight gaining massive traction and interest from investors and startups across the globe. The 400+ token sales saw ICOs raise more than $6 billion in 2017 alone. While ICOs have presented a great opportunity for startups and other businesses to raise money, it is a high risk – high return venture for investors. Hence, it is important to conduct in-depth research before investing in an ICO.
In this guide, you will find the ten most important questions you should ask yourself before investing in a token sale to ensure you get off to a good start with your investment research.
Is the ICO legitimate?
The ICO market has been plagued with scams since its beginning. It is, therefore, imperative for anyone looking to invest in any ICO project to do their due diligence and verify whether the project is legitimate.
The first step in doing this is to "fraud check" the company doing the token sale. Is there sufficient information about them online? Are there reviews from other people i.e. past or potential investors? If you cannot find any information online about the company behind the token sale, that should be a red flag.
The second step is to look through the directors of the company doing the ICO. Genuine company directors should possess a digital footprint. A LinkedIn profile should not be enough to make you invest. Any entrepreneur – upcoming or successful – must have had people talking about their company and should, therefore, have several references online.
Is the team behind the ICO able to deliver?
Successful companies and products have been built because they had an excellent team. For the team to build and launch a successful blockchain project, it must have had past experience in successfully launching and running similar projects. An experienced team with the right skills and experience are a sign that it may deliver on its mission for the project.
However, if the team behind the token sale has little to no experience with blockchain products, that should be an immediate red flag to any investor as the project may end up becoming a flop. Additionally, it could be an indication that the team is in it to make "quick money" instead of truly wanting to develop a value-adding blockchain-based platform.
Does the project's whitepaper have all the necessary information?
When investing in a business, investors always look at a company's financials first. Since ICOs are usually conducted to raise seed capital, however, that information is not provided as the company has no track record yet. Hence, for ICOs, the focus needs to be on the project's whitepaper. The whitepaper is just as important as the people behind the project.
The whitepaper needs to be clear and explain the vision and technology of the project in a professional and concise manner. It should detail how the team hopes to make the project a success with the crowdsourced funds. Should the project's whitepaper leave out any important information or lack a well-detailed strategy needed to make the project a success, that is a very clear red flag and it will most likely be best to avoid investing in this project.
Is the ICO's product ready or purely an idea?
Do not get me wrong. I am not saying that you should not invest in an ICO that is still an idea that is yet to be designed. However, should you choose to go ahead and invest in a token sale that is still just an idea, there is a high risk that you may lose all your investment as compared to investing in a token sale that has a ready product.
While even with a ready product you may still lose your investment, the risks are lower compared to the former as the project will more than likely have a platform that is ready and operational and just wants to prove the platform's efficiency by adding the digital tokens and blockchain technology.
Is there transparency on what the raised funds will be used for?
This is a very important question any investor should ask themselves before investing in an ICO. The project should have a clear plan on how it intends to use the funds raised during the token sale. This can either be done via the company's website or in their whitepaper. The more specific and detailed the breakdown is, the better.
However, if the company directors are evasive on how the funds will be used, this should be considered a red flag due to lack of transparency exhibited by the company. In addition, if most of the issued tokens will be held by the project's operators, it could be a sign of a potential pump and dump scheme.
Does the final product from the project have a market?
When considering what token sale to invest in, it is crucial to analyse whether there is a market for the project's final product. Lack of a possible market for the solution, technology or product may mean that there will be no demand for the product once it is launching, which would result in a drop in the value of the project's token in the long-run.
Is the code open-source and can it be assessed?
Traditionally, most blockchain projects are known to have open-source code that can be found on GitHub and can thus be audited or assessed by third parties. If the blockchain project you want to invest in has an open-source code that has or can easily be probed by trusted community members, this should be a positive indicator of the project.
Today, however, most blockchain projects that launch ICOs tend to keep their codes private. While this may be valid in some cases as the project may have direct competitors it wants to shield its technology from, being able to audit a project's code adds transparency and trust.
If a project's code is not open-source and there is no evident reason for keeping the code private, may be an indicator to better stay away from the project due to its lack of transparency.
Does the project warrant a blockchain and token?
Another factor that needs to be considered when looking to invest in an ICO is whether the company really needs a blockchain and a native token for its platform, service or product. Because ICOs have a low entry barrier, there are a large number of startups that run ICOs in a bid to get easy funding by claiming they will implement blockchain technology to their new product or to improve an already existing one.
If the project has the potential to run without the need to utilise blockchain technology or a native digital token, it should be a clear sign to stay away from the ICO.
What will be the function of the token?
There are a variety of digital tokens that a company can put up for sale. These include but are not limited to utility tokens, currency tokens, tokenised securities and reward tokens. When looking to buy tokens from an ICO, it is crucial for any investor to understand the role of any token that is issued. If what the company is offering is a tokenised security, will it function as a digital share by the issuing company? On the other hand, if it is a utility token, will investors have access to or specific benefits from the project's platform?
The function or role of the token needs to make sense and should have the ability to drive demand and not just raise funds for the project.
Who are the competitors?
Finally, when considering investing in an ICO, you should also look at the project's competitors. A competitors analysis will show you whether a company is likely to outperform its competition or not. Should a project's competitors be more likely to succeed, then it might be better to invest in their digital tokens instead.
However, if the potential company's blockchain platform is at par with or better than its competitor's, then that is a good sign that its token could perform well in the secondary market.
Remember that investing in digital assets comes with a substantial amount of risk and you should never invest more than you can afford to lose. However, if you are looking to invest in a token sale, you will be well advised to answer the ten above-mentioned questions as part of your overall investment research as they cover all the key aspects of an ICO.
Meet the African Cryptocurrencies You Have Probably Never Heard Of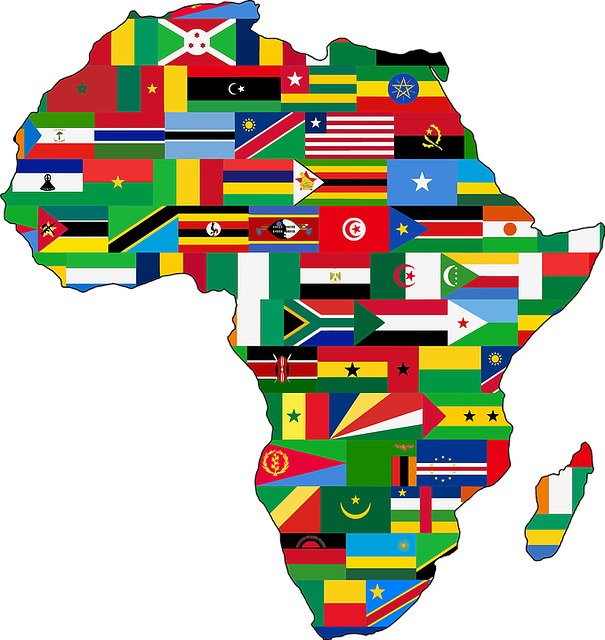 The world's leading digital currency bitcoin has become popular among Africans but thanks to the growth of the altcoin market, the continent now also has its own African cryptocurrencies.
In this guide, you will discover six African cryptocurrencies that are each trying to solve different challenges faced by the African population.
Kobocoin
"[Kobocoin] is a cryptocurrency and blockchain with an African heritage aimed at the African market with global ambitions," Felix Onyemechi Ugoji, a United Kingdom-based Nigerian entrepreneur and developer, told Bitcoin Africa in an interview.
Kobocoin aims to play in Africa's remittance market too to provide a fast and low-cost way for Africans in the diaspora to send money home. It also wants to be a cheap and reliable alternative to existing mobile money services in Africa.
Even though Kobocoin has had only very few adopters on the African continent since 2015, it received a significant shot in the arm in August 2018 when it announced on Bitcointalk, the largest online community for cryptocurrency users, that it will list on Golix, Zimbabwe's largest cryptocurrency exchange. The listing will enable users to buy KOBO directly with crypto, Nigerian Naira, Kenya Shilling and South African Rand.
Digital Shilling
Launched in 2016, the Digital Shilling is a Kenya-based altcoin that is one of the first ventures to tackle cross-border payment issues using blockchain technology.
However, since it got started the project has not gained much traction and adoption is de facto non-existent. The founder and lead developer of Digital Shilling, Kelvin Yavwa, told BitcoinAfrica.io that the project had been bedevilled by "a massive disconnect with its point of contact – the African market." He said the shilling is currently not at its full potential to provide a "simplified secure coin" for the African people. The challenge of market fit is not unexpected as every other cryptocurrency in the world right now, including bitcoin, is still a work-in-progress.
The cause for concern for Digital Shilling, though, should be its low trading volumes among investors. Since inception, its been only listed on four exchanges – BigBitex, OpenTrade, Nova, and Yobit, and at the time of writing, the 24-hour volume on these four exchanges was zero.
SureRemit
Nigerian blockchain-based non-cash remittance startup SureRemit could not have started on a better foot after raising a whopping $7 million during its token sale held from December 8, 2017, to February 8, 2018.
SureRemit, with its Remit (RMT) tokens, provides an opportunity for diaspora Africans to pay bills and buy shopping vouchers for their families and friends back home in Africa.
It has an increasingly growing network of merchants around Africa and international partners to enable Africans to send e-vouchers that are redeemable on the continent. The startup recently announced a partnership with a new voucher/gift card partner to help it gain access to the Turkish market. SureRemit says this partnership could bring in over 50 new merchants.
In its 2019 roadmap, it expressed ambitions to be listed on five cryptocurrency exchanges and open offices in Europe and North America.
Awehcash
Created in a country where regulators have been critical of cryptocurrencies, Awehcash is a cryptocurrency that wants to give Namibians an easy and secure access to the blockchain world.
Namibia's Awehcash is built on the Waves Platform, a global public blockchain platform that provides a shared infrastructure for new blockchain-based projects. The company created only 21 million Awehcash tokens and had distributed "approximately 46,000 tokens" in October, Awehcash's co-founder, Daniel, told BitcoinAfrica.
With the Bank of Namibia reinforcing its critical stance on cryptocurrencies in a public paper in May 2018 stating that "it does not recognise, support and recommend the possessing, utilisation and trading of cryptocurrencies in Namibia and by members of the public," Awehcash already has an uphill task trying to convince Namibians to disregard warnings from the country's central bank.
Mcoin
ONEm, a London-based technology company, launched the Mcoin for the African continent in September 2018. Its main selling point is that the digital currency can be transferred over text message and does, therefore, not require Internet. The company will offer both a digital wallet and an SMS wallet which works with a set of shortcodes and does not need a connection to the internet.
The company wants to reach the unconnected on the African continent and provide commercial and financial services to them through their mobile phone, with or without access to the Internet.
Even though this blockchain project sounds exciting and is attempting to solve a real problem, it remains to be seen how it will be able to forge partnerships with mobile operators in Africa and different regulators in each African country. And also, how it will convince the locals in many African communities to trust its platform.
Dala
Earlier in the year, Bitcoin Africa reported the launch of Wala's zero-fee, borderless micropayments app in Uganda, South Africa, and Zimbabwe. The Dala token is used by Wala, a mobile financial services platform built on the Ethereum blockchain, and is issued by the Dala Foundation.
The goal of the Wala team is to cater to the unbanked and underbanked in Africa. It is leveraging the Dala token to create a platform where people can send money to friends and families around Africa at fees lower than traditional banks and conduct other transactions such as buying airtime and paying bills at zero transaction fee.
Bitcoin Loophole – Another Crypto Scam to Avoid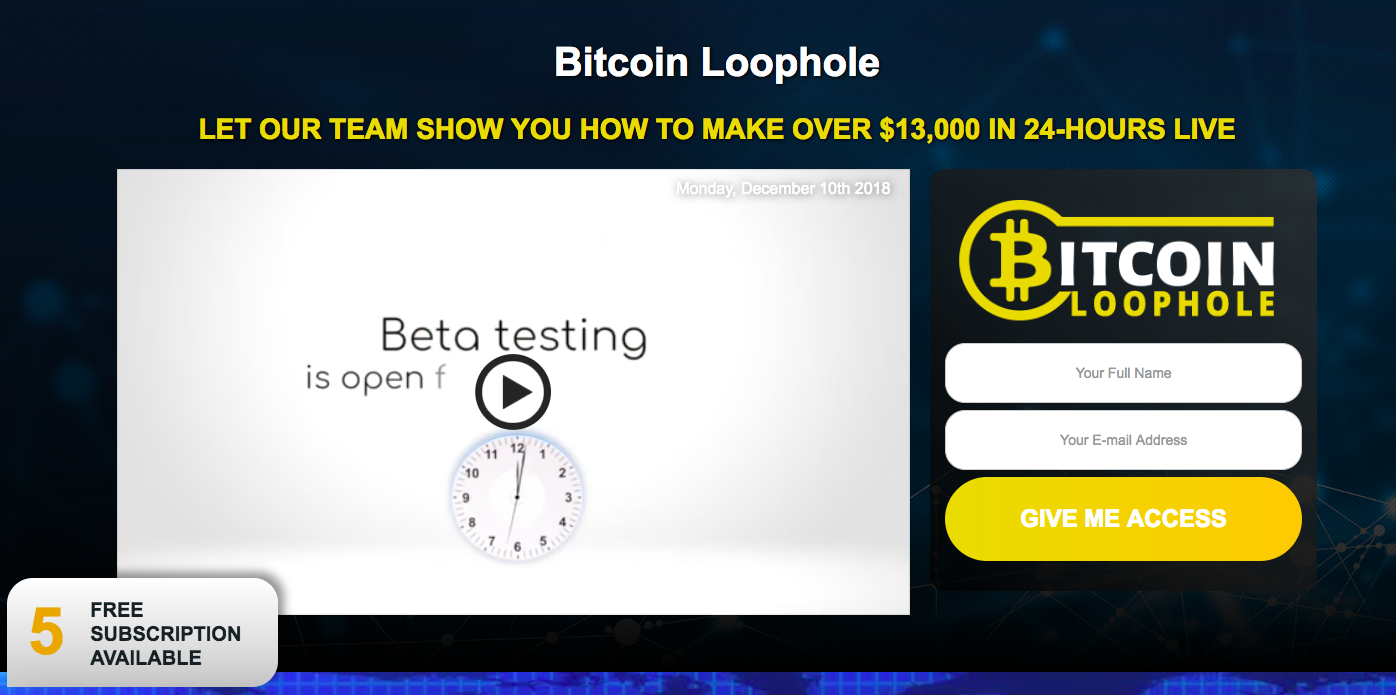 The popularity of digital currencies has led to an explosion of cryptocurrency investment schemes and services. These investment services offer a variety of crypto-related financial products to investors who are looking to generate profits by trading cryptocurrencies. One such online investment vehicle is Bitcoin Loophole.
While Bitcoin Loophole markets itself as a cryptocurrency trading software, it has become apparent that this venture is very likely a scam, preying on unwitting cryptocurrency investors.
How Does Bitcoin Loophole Work?
Bitcoin Loophole claims to be a new cryptocurrency trading software that has been designed by alleged "prominent investor" Steve McKay. According to the company's website (of which there are several), the software operates on a fully automated mode.
The Bitcoin Loophole trading software allegedly works by utilising a "highly efficient programming algorithm" that is based on a so-called 'Flock Principle'. The platform's alleged creator, Steve McKay, apparently found a loophole, which enables him to apply the economic theory to a basic computer code. The platform development team who manage the computer code assert the trading software scans the ongoing market situation and then predicts whether the price of any digital asset, traditional asset or cryptocurrency pair will rise or fall.
Signing up for Bitcoin Loophole is free using the site's log-in form. The next step is opening a "trading account" on the partnering broker service. The site claims to work with legitimate brokers and thus claims that investors funds and information are secure.
To begin trading a user has to fund his account with an initial deposit. The minimum deposit is $250. The deposits can be made through a variety of payment channels including credit cards, wire transfer, and bitcoin (BTC) and its operators claim that funds can be withdrawn any time. The site also claims once users have signed up and made a deposit they are guaranteed to get daily returns.
How is Bitcoin Loophole a Scam?
The obvious red flag concerning Bitcoin Loophole is the site promises a minimum of $13,000 daily returns. Now, imagine making over $500 an hour without any effort? Sounds goods to be true! Well, that is because it is good to be true.
Going by their guarantee, it would mean that anyone using the service will be a millionaire in a few months. However, when you study the disclaimer on the website you will notice it states that the site does not guarantee any profits. This is a direct contradiction to what is stated on the sales page.
Furthermore, the alleged CEO of Bitcoin Loophole, Steve McKay, does not seem to exist. If you take a closer look at any of his photos on the website you will notice they are stock images and a reverse Google image search proves that. It is, thus, very obvious that the site's operators want to stay anonymous and are using a fake frontman to lure investors into their scheme.
Also, research has failed to confirm the claim that he has been featured on Forbes or Business Insider in the past even though the site makes this claim and the reviews found on the website are all fake.
It is also important to note Bitcoin Loophole is not regulated nor does it have any license for its operations. In fact, the FCA issued a warning against Bitcoin Loophole as it has no authorisation to target investors in the UK.
Unsurprinsgly, there is also no information on how the "trading software" actually works nor is there evidence of any actual trading in the crypto markets by the operation.
Moreover, most of the reviews online praising the trading software are actually fake and cannot be trusted. The reality is Bitcoin Loophole operates like any other Bitcoin MLM scheme and uses referral payments to get its users to attract new users for a commission and there is no evidence that the company actually trades cryptocurrencies on behalf of its "investors."
Red Flags Summarised
No valid information on the company or individuals behind the platform.
The alleged owner Steve McKay does not seem to be a real person.
The Steve McKay online persona has been linked to other alleged bitcoin scams.
Bitcoin Loophole uses fake reviews and gives no insight into ownership structure.
No insight into how the "trading software" is generating its alleged profits.
The platform uses several different websites and its main website is no longer online.
The UK financial regulator has issued a warning against Bitcoin Loophole.
Finally, the platform guarantees a profit, which is arguably the biggest red flags of all!
Stay Away From Bitcoin Loophole
If such an extraordinarily profitable trading software really existed, it would be all over the news and not mentioned on some obscure websites. So, chances are the software is just a trading bot that executes whatever the site administrators have programmed it to perform if they even trade anything at all.
Based on all these factors it is safe to assume that Bitcoin Loophole is a scam. Any online reviews that state otherwise have likely either been paid for or have solely been written to benefit financially from the platform's referral system.
Bitcoin users are always advised to research, consult experts and use some common sense before investing in any investment vehicle in the cryptocurrency space.
5 Ways to Earn Free Bitcoin Cash (BCH)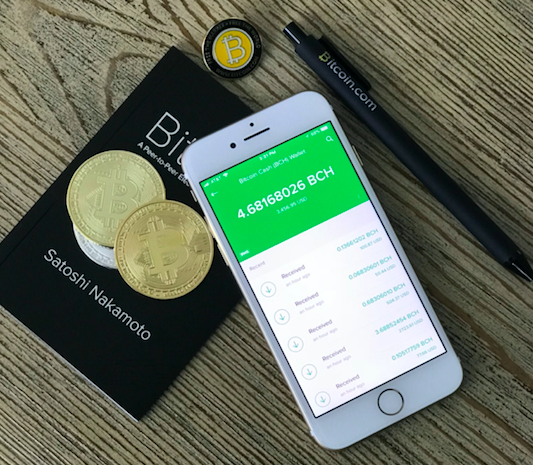 In this beginner's guide, you will discover how you can start earning your first free bitcoin cash if you are interested in learning more about this digital currency, its community and the opportunities it offers.
Bitcoin Cash (BCH) is as a result of a Bitcoin fork that took place on August 1, 2017, after an ongoing debate between different factions of the bitcoin community was unable to help the world's leading digital currency to remain unified. Bitcoin Cash (BCH) was created to address the scalability issues that were being faced by the Bitcoin network by increasing the block size.
Bitcoin Cash Faucet
One way that most cryptocurrencies use to introduce new people to the world of digital currencies is through a faucet. A cryptocurrency faucet pays its users small amounts of digital currency in exchange for watching ads. The platforms earn through ad revenue and give a share of that back to its users.
Bitcoin cash also has its own faucets. One of the most popular and reliable is Moon Cash. You sign up by setting up a CoinPot wallet and then you simply let the site run to accumulate small amounts of BCH. Moon Cash lets you claim the amount that has built up as often as you want.
xHoneyBadger (XHB)
xHoneyBadger is a platform that lets users make money by viewing content. The platform has its own tokens known as honeybadgers (XHB), which are allocated to users each time they view a piece of content on the website. The platform makes money by selling advertisements with each ad sale being converted to bitcoin cash.
Members can then convert their XHB tokens at the end of each month to BCH. In addition, honeybadgers can be used to buy Amazon gift cards from the website.
Yours.org
Yours is a growing get-paid-to-blog platform based on the Bitcoin Cash protocol. Its mission is to enable individuals to make money (in the form of bitcoin cash) by providing high-quality content. More specifically, Yours lets you earn bitcoin cash by "creating good content, finding good content and commenting on good content".
The platform earns bitcoin cash by charging for posted content and charging another five percent off payments that include purchases, comments, and tips on content. You can check out the FAQ section on their platform on how to earn bitcoin cash by either creating content, finding content or commenting on the content.
Sell Products on OpenBazaar
OpenBazaar is a decentralised peer-to-peer marketplace that enables users to create an online shop and sell their products for more than 50+ cryptocurrencies, including bitcoin cash, without the need to involve any middlemen.
On OpenBazaar, there are no platform or listing fees and members do not have to provide their bank details. Additionally, users are able to chat with customers live as well as customise their platform. If you have products to sell and you want to earn bitcoin cash in exchange, OpenBazaar is ideal for that.
Sell Products and Services on /r/BCHBazaar
r/BCHBazaar is a Reddit thread that lets people sell goods and service in bitcoin cash and is a good alternative to OpenBaazar. All one needs to do is use a tag when posting such as "[For sale]", "[Wanted]", "[Auction]" or any preferred tag that is appropriate and clarifies whatever goods or services one is selling. Remember to also to describe the good or service and add the price in the title.
If you are looking to earn bitcoin cash, consider any of the above-mentioned platforms and start earning. While it is unlikely that any of the above platforms will make you a "bitcoin cash millionaire", they provide you with the ability to gain exposure to bitcoin cash.