Is KeniCoin Kenya's First Homegrown Cryptocurrency Scam?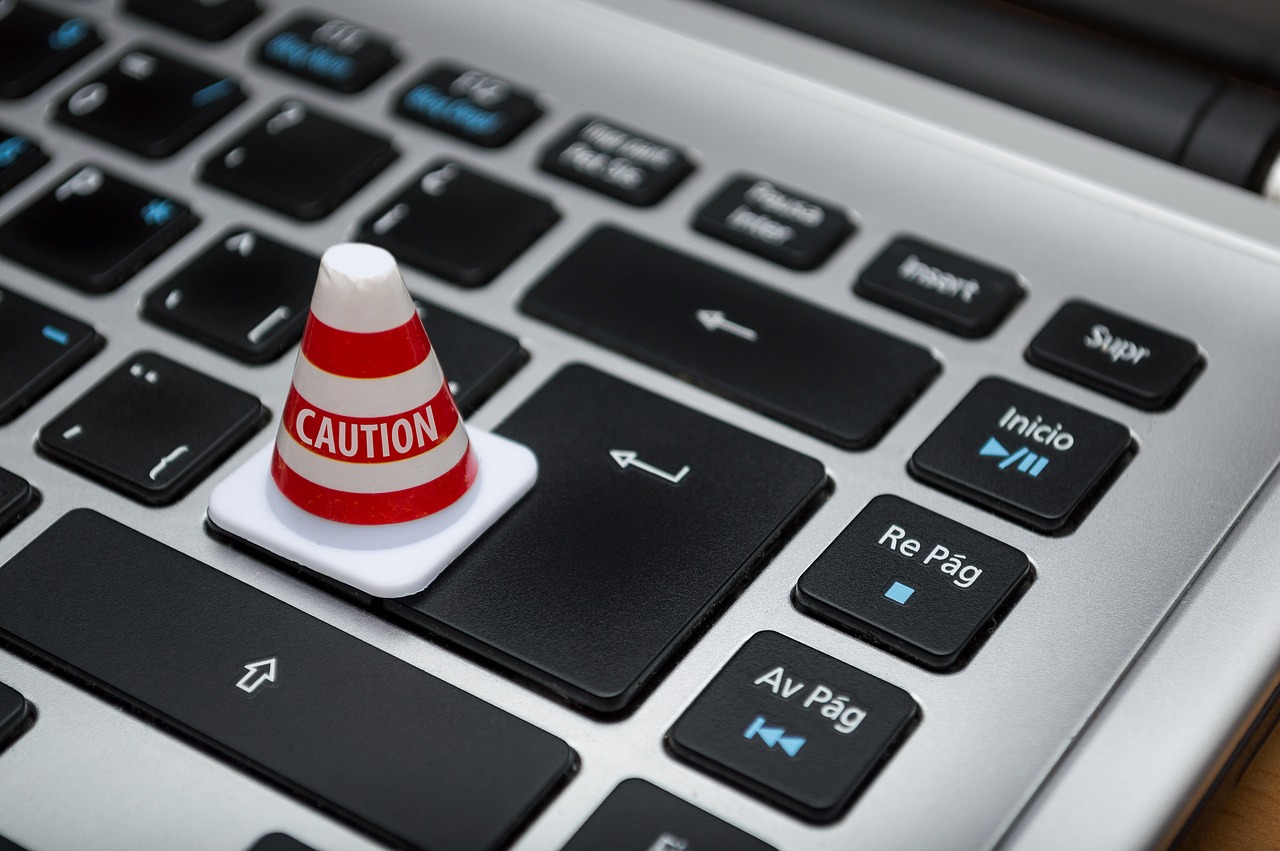 KeniCoin is a Kenyan cryptocurrency that has been in the spotlight recently over allegations of potentially being a scam. BitcoinAfrica.io investigated KeniCoin to determine whether it is a legitimate cryptocurrency or a fraudulent operation. In this article, you will discover our findings.
What is KeniCoin?
KeniCoin claims to be a multi-utility cryptocurrency platform that is fueled by KeniCoin (KNC) tokens. According to the KeniCoin website, the cryptocurrency is backed by real businesses, which is supposed to make it a reliable and predictable payment option for vendors.
The platform claims to offer free and fast peer-to-peer online transactions. Moreover, KeniCoin investors will allegedly receive a high return on investment (ROI) on KNC tokens due to their limited supply and presence of a strong merchant network. Consumers, on the other hand, will be able to enjoy a 40 percent discount whenever they transact using KeniCoin.
Furthermore, KeniCoin claims to provide an alternative saving option to banks, which allows for micro-savings and provides interest. The website describes KeniCoin as the "Next Generation Banking Platform for the people in Kenya and Africa."
How Does KeniCoin Work?
KeniCoin is marketed as an ERC-20 token based on the Ethereum blockchain. To purchase the cryptocurrency you have to register on the KeniCoin site and provide your name, a username, email address, and password. Once your account has been verified you can proceed to log in.
To get started, you have to fund your account using bitcoin (BTC) or fiat currency via mobile money.
Once you deposit money in your KeniCoin account, you will receive the equivalent amount of KNC in your in-platform wallet. However, during our analysis, we noticed the BTC wallet option appeared to be no longer working. It is unclear whether this is a technical problem or a shift to a fiat-only operation.
If you are looking to convert your KeniCoins to another cryptoasset, there are instructions on the site directing you to the KeniCoin Exchange. Information on the platform states users can trade KeniCoins (KNC) for bitcoin (BTC) or ether (ETH).
The exchange asserts that you can trade your KNC for fiat and withdraw your earnings via a direct bank transfer. Moreover, should you decide to lock away 50 or more KeniCoins in the platform, you are entitled to ten percent interest every month.
The KeniCoin ICO
KeniCoin launched an ICO in July 2018. The token sale was marketed aggressively on local radio and through KeniCoin agents. According to the site, ten million KNC tokens were provided for the ICO and retailed at KES 100 (worth around $1.00).
The site alleges $250,000 was raised from the token sale with 500,000 tokens being sold. Moreover, according to the KeniCoin whitepaper, the newly issued tokens will gain in value. Specifically, the company stated in the whitepaper:
"We are very sure that, within the first 12 month after ICO, the value of KeniCoin will have increased at least 30 folds, which is around 3000%."
The project road map outlines that 20 percent of the funds raised will go to the founders with the bulk of the remainder being used to develop various platforms accepting KNC payments. The KeniCoin tokens were to be traded on the KeniCoin Exchange, which was launched soon thereafter.
Regulator Warns Against KeniCoin
In January 2019, the Capital Markets Authority (CMA), Kenya's market regulator issued a press release warning the public against participating in the KeniCoin token sale or trading KNC. The CMA CEO, Paul Muthaura stated,
"It is important for the general public to note that the nature and features of the Capital Raising and Coins Trading promoted by Wiseman Talent Ventures is taking the form of Regulated activities which have not yet been approved by the Authority."
[ALERT] CAUTIONARY STATEMENT ON INITIAL COIN OFFERING AND COIN TRADING #trading #ico #cryptocurrency #cryptoexchange #blockchain #capitalmarkets pic.twitter.com/DCPeChHl1J

— Capital Markets Authority Kenya (@CMAKenya) January 3, 2019
The regulator expressed its concerns about KeniCoin promising investors a ten percent monthly return on their initial investment on KNC tokens. In addition, the CMA pointed out that KeniCoin was being marketed as rising exponentially in value since its ICO which posed "substantive information asymmetry, liquidity and fraud risks."
"The Authority is currently investigating the operations of Wiseman Talent Ventures. We have noted discrepancies in the information provided on the firm's website www.kenicoin.com and the information given to the Authority during interviews of Wiseman Talent Ventures leadership in relation to the total number of Kenicoin sold and the total funds raised," Muthaura added.
Obscure Founders
Our efforts to establish the team behind KeniCoin also proved unsuccessful. According to the KeniCoin whitepaper, the founder of the cryptocurrency is Haron Muthomi Kiriba who is sometimes referred to as Haron Wiseman. We did a little digging to find out more about Wiseman.
What we managed to uncover was a Twitter account under the name Haron Wiseman, which described him as a transformational speaker and founder of Wiseman Talent Ventures. Wiseman Talent Ventures is mentioned in the CMA cautionary statement as the company behind KeniCoin. An online search for Wiseman Talent Ventures was only able to produce an office address.
Also, Haron Kiriba's Twitter account appears to have been inactive for a while. His LinkedIn profile portrays him as the CEO of a property company. Nothing we uncovered pointed to any prior involvement in the cryptocurrency space or any other venture for that matter.
The KeniCoin whitepaper states that the cryptocurrency is supposedly developed by a number of international blockchain and AI experts. However, their names are not mentioned and their identities – if they ever actually existed – remain unknown which is standard practice in fraudulent cryptocurrency-based ventures.
Providing little to no public information about the company's ownership structure does not help the company in its attempts to be perceived as a legitimate venture.
More Red Flags
A critical examination of the information provided on the KeniCoin site and whitepaper reveals a number of inconsistencies and falsehoods. For instance, the KeniCoin whitepaper claims the project is backed by a number of companies yet we can only prove one, Wiseman Talent Ventures, and even its existence is in doubt.
Also, the amount of funds raised during the concluded KeniCoin ICO seems unclear. The site claims $250,000 worth of KNC tokens were sold during its token sale. However, when it comes to distribution of ICO funds, the amount displayed is $5.3 million.
In addition, the company claims KNC is the first local digital currency to be released in the market with a network of up to 10,000 merchants. This is an outright falsehood with research failing to turn up a single business associated with KeniCoin. You will notice most of the statements concerning stability and increasing value of KNC tokens, are tied to the assurance of many businesses in the ecosystem.
Perhaps, the obvious flaw with KNC is the de facto promise of returns for early adopters. The whitepaper states KNC holders can expect the value of the token to increase by 3,000 percent in twelve months after the ICO. At the time of writing this article, the price of KeniCoin published on the company's website was $3.45.
Currently, there is an update on KeniCoin Exchange teasing users about the launch of a new utility, that will result in the price of KNC rising to Ksh. 10,000 (worth around $100). Strangely, KeniCoin appears immune to market volatility and according to numbers presented on the platform, has so far managed to retain an upward trajectory.
Yet, this does not resonate with what we know of the crypto markets which are highly volatile. In fact, since early 2018, the value of most digital currencies have slumped as the markets have been experiencing a "crypto winter."
It stands to reason any investment exhibiting a continued uptrend in price over a long period could indicate price manipulation or fraud.
A summary of KeniCoin's potential red flags include:
The mystery surrounding the persona of Haron Wiseman, the alleged founder of KeniCoin
The company gives no insight into the ownership structure
The alleged rise in KeniCoin price without any real use case outside of trading
Lack of a merchant network driving adoption as is claimed in the whitepaper
A claim of profits for investors, which no real investment can ever guarantee
The Kenyan Capital Markets Authority has issued a warning against KeniCoin
Very little technical details on how the cryptocurrency actually works
KeniCoin can only be bought and sold on the company's own exchange
Unavailability for Comment
BitcoinAfrica.io tried to contact KeniCoin to hear the company views on the issues raised by the Kenyan financial regulator. However, this proved difficult as our attempts to engage the KeniCoin team proved unsuccessful.
Initially, we tried to contact them using the phone numbers provided on its website. We managed to get through but were twice rebuffed with the response being "ongoing consultations with management." At the time of writing this article, no feedback has been forthcoming from KeniCoin.
Interestingly, the KeniCoin staff member who we were able to reach on the phone expressed distrust for news agencies saying, "you social media guys are tarnishing our name." The company does not seem to want to talk to the media.
BitcoinAfrica.io also attempted to reach out to the Nairobi-based company via social media but our attempts to get in contact with the company over Twitter, LinkedIn and Email were futile. The company's email address does not work and the company's Twitter account has been suspended.
Kenyan Crypto Twitter Responds to KeniCoin
Leading figures of the Kenyan cryptocurrency community responded on social media to KeniCoin advertisement on Kameme FM.
Micheal Kimani, Chairman of the Kenya Blockchain Association, tweeted:.
There is this KeniCoin marketed on Kameme fm as the next big thing, started at 50 now they are telling listeners it has gained up to 2k

this is a scam @kamemefm

Your management should take a second look

— Kioneki (@pesa_africa) December 30, 2018
Ken Kimathi, Kenya's Remitano representative, also shared his opinion about the alleged digital currency scam. He tweeted:
There is a coin being advertised in Kameme Fm called KeniCoin. Let the people its a scam and people should be aware. The coin has no fundamentals and Utility @RobertAlai @pesa_africa @kenyanwalstreet

— AfricanWhale (@ken_Qimathi) December 30, 2018
And they were not the only Kenyans to voice their concerns on social media. An ample amount of Twitter users highlighted the project's unrealistic earnings potential, which makes the company look like a fraudulent operation.
Why is Kenicoin being allowed to do such massive marketing?? Unless I missed something on their whitepaper this is a massive scam. Goodness. Who will be our brother's keeper?

— Gakinya MD (@drgakinya) December 19, 2018
That Kenicoin on @kameme101 is a ponzi/pyramid scheme,lol ati what is "mining". Cyptocurrency is not about buying ,you are giving the owner actual money while he promises some profits in unknown future…

— kim (@kajonee) November 29, 2018
Any gullible person who falls for that con gospel from Kenicoin is setting up themselves for endless rounds of shafting with no lube.

— Nelson Kimaiga (@Nelsonkimaiga) December 5, 2018
Is KeniCoin a Scam?
While there may be people who believe that KeniCoin is a real investment opportunity, it would be hard to ignore the evidence that suggests the opposite.
KeniCoin has several of the same characteristics as crypto scams that have previously penetrated the African market.
KeniCoin may not be different from a typical MLM operation used by pyramid schemes like OneCoin and MMM, which succeeded in defrauding hundreds of thousands of Africans.
Conversely, one may argue that KeniCoin closely resembles a pump and dump scheme where the owners are making money by pumping up the value of KNC and then selling it for a profit on the open market. Once they have made enough profits, they exit, and users are left holding worthless coins.
Moreover, since price discovery for KNC tokens only occurs on the company's own platform, it is impossible to say how much one KeniCoin is really worth.
Given that KeniCoin makes claims such as: "KeniCoin platform allows you to grow your wealth up to x12 every year," it is difficult to see how this could possibly be a legitimate cryptocurrency investment.
Conclusion
Investors are always advised to conduct thorough research, consult experts, and use common sense before investing in any digital asset venture.
"Investments" like KeniCoin provide a good example of the type of cryptocurrency investment "opportunity" to avoid. While no one can claim that KeniCoin is a scam until it has been declared a fraudulent operation by a court of law, the mountain of evidence against the company would suggest that it probably is.
What Happened to "Bitconnect Guy" Carlos Matos?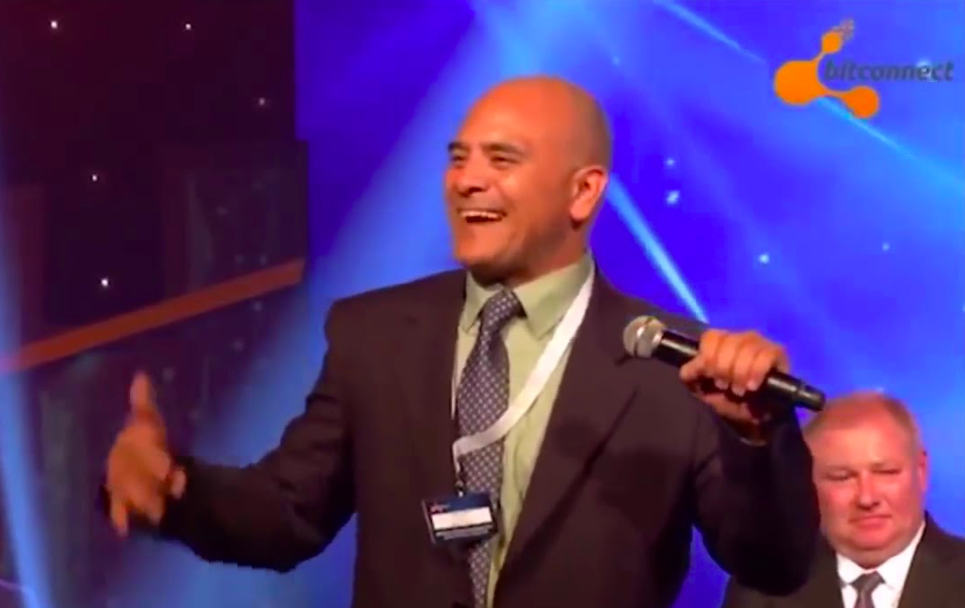 You might recognise Carlos Matos from the famous meme in which he screams "Bitconneeeeecct" with plenty of gusto. Matos was an "investor" in the now-defunct Bitconnect Coin.
Bitconnect was a cryptocurrency scam that went from obscure in 2016 at about US$ 0.17 to a high of $436 in 2017. It screamed of potential, becoming a top 20 cryptocurrency token. This couldn't last, as the price came crashing to $0.40. Regulators came cracking down on the project, forcing its cessation in 2018.
Investor Frenzy in Bitconnect
If you logged in to the website, you'd find no whitepaper or clear team identification, but a promise of unusual profit. Through four phases of the project's rollout, investors got a guarantee unlike any other in traditional investments such as stocks.
Phase one was the giveaway of 4.8 million Bitconnect coins to investors and the community. The second phase (first quarter of 2017) entailed the launch of BCC wallet and the desktop client to enable staking and mining BCC (Bitconnect coins). Phase three (second quarter of 2017) would be the launch of staking and mining. This meant 120% returns for investors per year! The fourth phase targeted introduction of the "Smart Card" and wider merchant adoption.
A Massive Cryptocurrency Scam
Bitconnect is an excellent use case for newcomers to learn how crypto scams can operate.
Firstly, BitConnect had no traction until the lending platform was announced. For a profitable business, it's mandatory to have a working product, a product-market fit and a clear revenue model, among other fundamental aspects of valuation. BitConnect had a new product with a supposed market (since adoption had to be pushed) and a complicated revenue model. It simply didn't make business sense.
Secondly, BitConnect guaranteed profits of over 91% and promised returns of over 480% per year. No basis for the guarantee came out clearly from the promises of this once-in-a-lifetime deal with no financial risk. All investors needed to trust was an "undefeatable" trading bot – it couldn't lose! Assumptions cemented in the flow of money from all over the world – US$2.6 billion – at the peak! For many, the profits were irresistible.
The third red flag was an extended capital holding period. This was explained away as a preference/ incentivisation toward staking. After all, it made more sense to profit more as you held your money longer in the system – but even traditional finance allows for clear/rapid cash out should you need your money. It's yours, right?
The low daily return rate hooked on the old and young. Unsecured lending among traditional financial sector players had after all paved the way for the daily return concept not to seem too foreign. These numbers made far more sense if you put in more than US$ 10,000. You can see why Matos' profit of $140,000 from an initial principal of $25,000 had many addicted to "the future of investing". 2017's cryptocurrency boom of bitcoin and other tokens further served to cement this thought with all manner of possibilities.
If the returns weren't sufficient or attractive for you, Bitconnect provided a lucrative referral program with seven levels of earning commissions. It was an extra assurance of the profit structure. The bot would have to work overtime and compound profits to ensure everybody won. Put these together, and you have a catastrophe – a true castle in the clouds!
The Tragic Ending
The charade collapsed when the law came calling. 2018 saw victims of the scam lose 30%, then 90% of their value to the insider cashouts with the closure of the Bitconnect exchange.
The Ponzi scheme came full circle with its promoters and their aggressive propaganda disappearing from any reasonable trace. Other exchanges delisted BCC, but the damage had been done. Bitconnect cited excuses on bad press, the Texas State Securities Board Cease and Desist order and DDos (distributed denial of service) attacks, yet the truth was out in the open: scammers won.
Matos disappeared, only to resurface recently taking a lot about weight loss through intermittent fasting. He's trying to build repute in a different field, which is definitely better than the scam that made him famous.
What is Crypto Advocate John McAfee's Net Worth?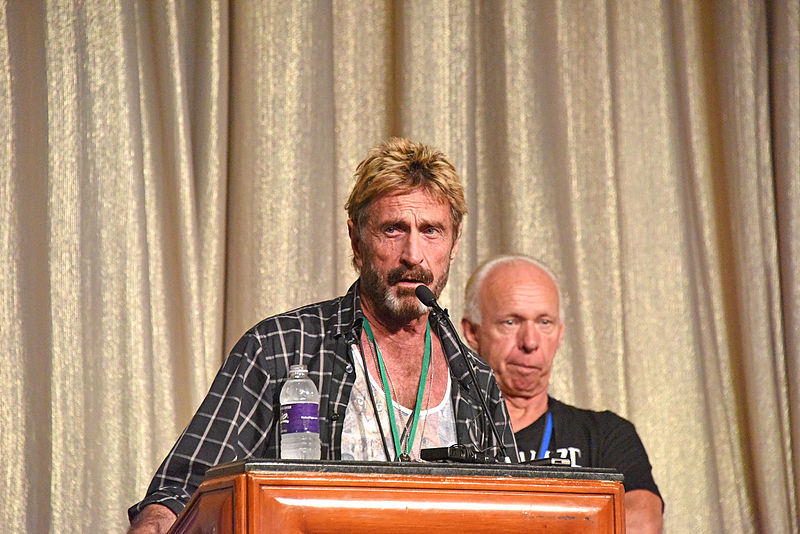 John McAfee has emerged as one of the most influential individuals in the cryptoverse. Learn about this one-of-a-kind crypto advocate, including how much his net worth is estimated to be.  
Who is John McAfee?
You've likely used or at least heard about the McAfee antivirus software. It ranks among the top cybersecurity tools to use in ensuring protection from attacks. 
John McAfee is the British-American entrepreneur and computer programmer who founded McAfee Associates in 1987. Prior, he worked at NASA (National Aeronautics and Space Administration) and Lockheed. McAfee Associates produces enterprise security software, even though John resigned in 1994. He has founded other companies such as QuorumEx, Tribal Voice, Luxcore, and Everykey, among others.
A known political activist, his interests also stretch into cryptocurrency, smartphone apps, and yoga. 
Timely Cryptocurrency Boom
In 2017, the ICO (Initial Coin Offering) boom saw hundreds of companies release projects for funding from investors globally without limits on international securities regulations. Riding on the price boom of bitcoin and Ethereum, it was as though a separate economy was spurring overnight. Token prices went from zero to one in hours, with profits surging exponentially in hours or days.
One would call it a craze, but McAfee positioned his profile to benefit from the boom. 
Initially, those who opened up their projects for funding this way simply followed the promise of Bitcoin (financial system independence) and built on Ethereum. Legitimate companies and scammers alike put their proposals for the world to decide, therefore, the battle for legitimacy created high stakes. It wasn't enough to have a good project; the team /company needed to show who endorsed them or their project.
This is the space in which McAfee could thrive as an industry titan trusted globally.
The Crypto Advocate
Imagine taking in about 8 BTC per tweet in a boom; that's exactly what he did.
The highest prediction he made about the price of bitcoin was between $ 500,000 and 1 million per bitcoin. The admission he made later was that these predictions were to excite and draw new users on board.
An estimated 50 ICOs were promoted on his public Twitter profile. Each promotion cost $100,000. This would bring the number of bitcoin he owns to about 400 if we take an average number of 8 bitcoin according to the price fluctuations in 2017, but the total amount, along with the ownership of other cryptocurrencies remains undisclosed. Assuming a holding of 400 bitcoin at today's price of US$ 32,478, McAfee's 400 bitcoins would be worth 12.9 million dollars. 
John McAfee Net Worth: So, How Much Is It Now?
John McAfee lost a significant portion of his net worth due to the 2008 financial crisis that crippled economies around the world. From a valuation of $100 million, his assets hit a low of $4 million in 2009, according to the New York Times.
He certainly worked his way back into profitability through his subsequent ventures in QuorumEx, Future Tense Central, and his tenure at MGT Capital Investments.
MGT is supposedly his gateway into crypto because in 2016 its focus was shifted first from social gaming to cybersecurity. MGT also moved into mining bitcoin and other cryptocurrencies to make money and increase its blockchain expertise. McAfee deemed this strategy vital for cybersecurity, holding it even into his subsequent resignation in 2018.
According to publicly available data, John McAfee's net worth could range from US$ 7.2 to 20 million.
His run-ins with the law have had him living as a fugitive; for in 2019 he lived on his boat, running from U.S. authorities. He was arrested in October 2020 in Spain at the request of the U.S. Department of Justice for tax evasion charges. 
Weekly Roundup: Swahili Blockchain Book Now Available, Binance P2P Volumes Hit $280 Million in Africa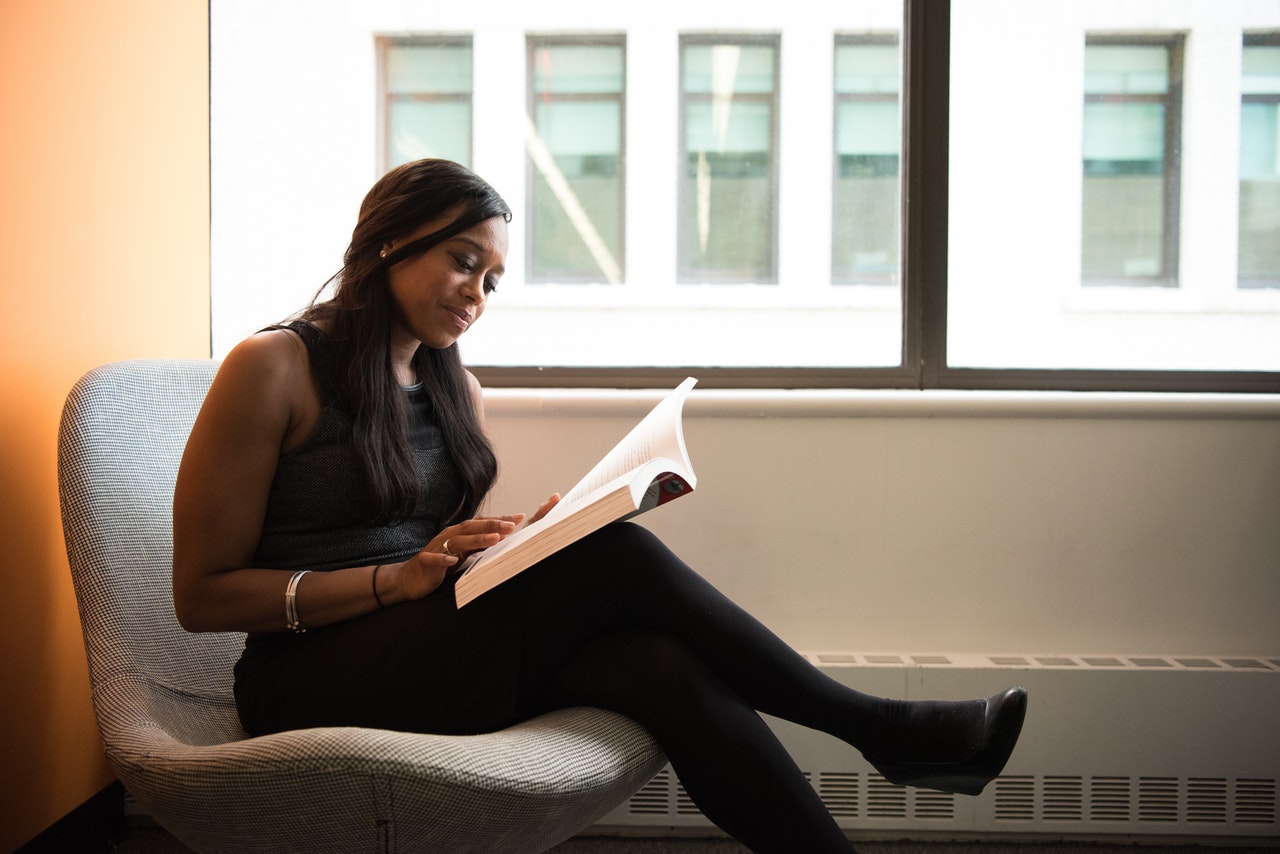 After experiencing raging swings this year, Bitcoin hit a new all-time high this week. On Monday, bitcoin recorded a price of $19,850, breaking the 2017 record. In other news, the Swahili blockchain book is now available for purchase, and Binance P2P trading in Africa is flourishing.
Read these and other stories in our news roundup this week.
Swahili Blockchain Book Now Available
The Swahili blockchain book is now available for purchase. The goal of this book, Jielimishe Kuhusu Blockchain, is to educate Swahili readers about blockchain technology. As a result, readers can contribute to regulatory conversations in their countries to help policymakers make the best decisions.
The Governor of the Central Bank of Tanzania (BoT), Professor Florens Luoga, is one of the first people to read the book. Sandra Chogo, the author, handed him the blockchain book during a conference held in the country.
According to Chogo, the Governor's interest in the book could indicate that the regulator is warming up to the blockchain and cryptocurrencies. The book has already received a positive reception from the Tanzanian government.
Binance P2P Volumes Hit $280 Million in Africa
Binance P2P trading in Africa has grown significantly because the exchange is supporting six local currencies. So far, the exchange has processed a total volume of $280 million P2P trades in Africa.
In March 2020, Binance started supporting the Nigerian naira. Currently, African users can use Binance P2P to buy and sell BTC, USDT, DAI, BNB, ETH, and BUSD using the Kenyan shilling, the South African rand, the Nigerian naira, the Moroccan dirham, the Ghanaian cedi, and the Egyptian pound.
According to Binance, P2P traders on the platform are making an income between $30 and $350 each day.
"I solely rely on P2P trading as the main source of my income. With P2P trading, I can sufficiently meet my needs and bills. The best thing is that I can trade at my own time and any place," said Robacoin, a P2P merchant.
P2P trading on the continent could continue the upward trend as more and more Africans turn to crypto to make an income and to remit money.
Nigeria Could Develop a Crypto and Blockchain Framework
The Securities and Exchange Commission in Nigeria classified digital assets as securities a few months ago. Now, the regulator and the Ministry of Finance are discussing the creation of a crypto and blockchain framework.
According to recent news, the two bodies want to create a regulatory environment for blockchain. Also, the Nigeria SEC is keen to facilitate the adoption of the technology.
"The general objective of regulation is not to hinder technology or stifle innovation, but to create standards that encourage ethical practices that ultimately make for a fair and efficient market," the SEC Nigeria stated.
Furthermore, the country is hoping to obtain $10 billion in revenue from blockchain technology by 2030.
Sarafu Network Beneficiaries Soar 40,000
One of Africa's community currencies project, Sarafu Network, now has 40,000 beneficiaries. The Grassroots Economics initiative is helping communities in rural Kenya to access basic needs like food. To date, users have traded more than 100 million community tokens. In October 2020, for instance, the beneficiaries traded more than 8 million Sarafu tokens for food. During a global pandemic and a declining economy, the Sarafu Network is helping the needy to stay afloat.
Grassroots Economics uses the power of the blockchain to create community inclusion currencies (CICs).
"In a typical community dependent on injections of the national currency – trade will often slow to a crawl and stop due to lack of a national currency as commodity prices increase. As we have seen in Kenya where Sarafu has been distributed to over 40,000 people, in communities with a Community Inclusion Currency trade can continue," Grassroots Economics Founder Will Ruddick says.
To learn more about Bitcoin, download the Bitcoin Beginner's Handbook for free.