Is KeniCoin Kenya's First Homegrown Cryptocurrency Scam?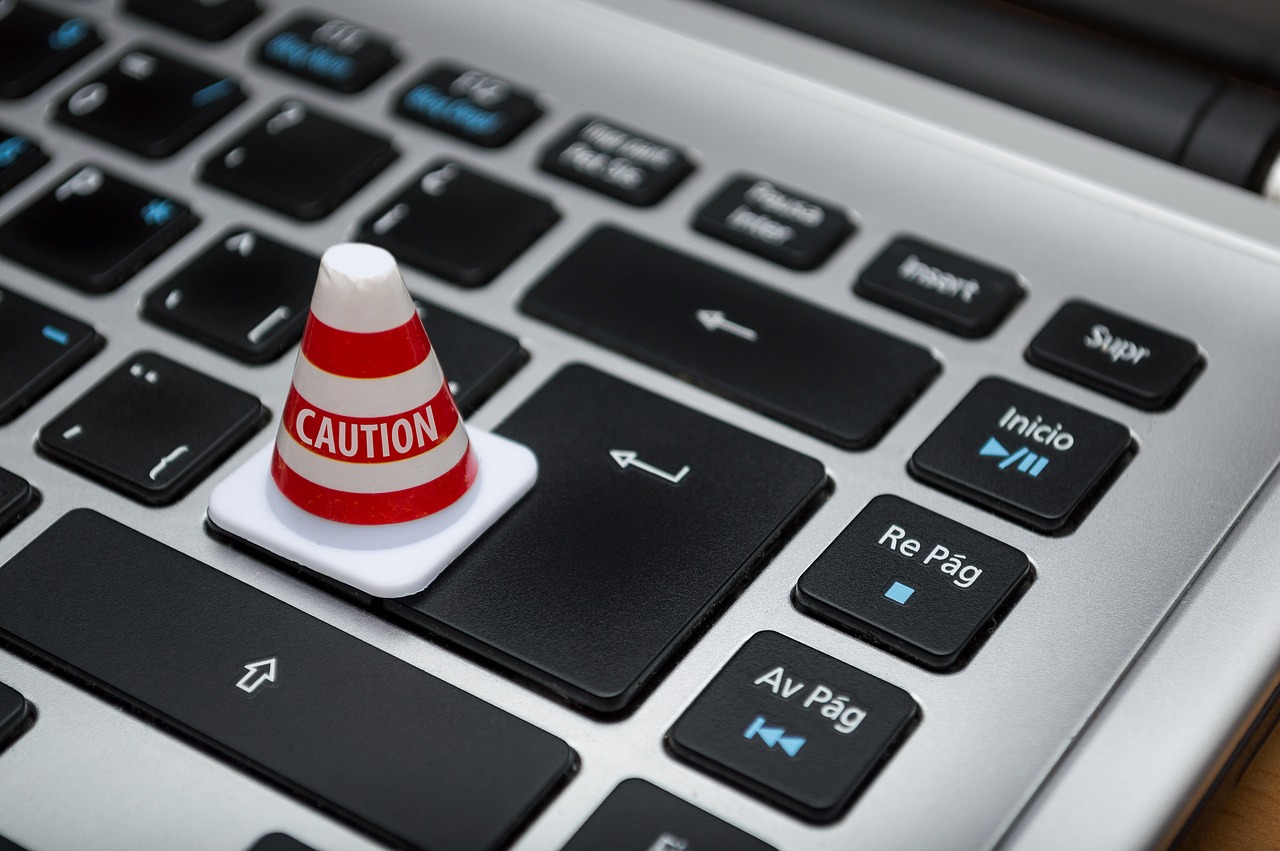 KeniCoin is a Kenyan cryptocurrency that has been in the spotlight recently over allegations of potentially being a scam. BitcoinAfrica.io investigated KeniCoin to determine whether it is a legitimate cryptocurrency or a fraudulent operation. In this article, you will discover our findings.
What is KeniCoin?
KeniCoin claims to be a multi-utility cryptocurrency platform that is fueled by KeniCoin (KNC) tokens. According to the KeniCoin website, the cryptocurrency is backed by real businesses, which is supposed to make it a reliable and predictable payment option for vendors.
The platform claims to offer free and fast peer-to-peer online transactions. Moreover, KeniCoin investors will allegedly receive a high return on investment (ROI) on KNC tokens due to their limited supply and presence of a strong merchant network. Consumers, on the other hand, will be able to enjoy a 40 percent discount whenever they transact using KeniCoin.
Furthermore, KeniCoin claims to provide an alternative saving option to banks, which allows for micro-savings and provides interest. The website describes KeniCoin as the "Next Generation Banking Platform for the people in Kenya and Africa."
How Does KeniCoin Work?
KeniCoin is marketed as an ERC-20 token based on the Ethereum blockchain. To purchase the cryptocurrency you have to register on the KeniCoin site and provide your name, a username, email address, and password. Once your account has been verified you can proceed to log in.
To get started, you have to fund your account using bitcoin (BTC) or fiat currency via mobile money.
Once you deposit money in your KeniCoin account, you will receive the equivalent amount of KNC in your in-platform wallet. However, during our analysis, we noticed the BTC wallet option appeared to be no longer working. It is unclear whether this is a technical problem or a shift to a fiat-only operation.
If you are looking to convert your KeniCoins to another cryptoasset, there are instructions on the site directing you to the KeniCoin Exchange. Information on the platform states users can trade KeniCoins (KNC) for bitcoin (BTC) or ether (ETH).
The exchange asserts that you can trade your KNC for fiat and withdraw your earnings via a direct bank transfer. Moreover, should you decide to lock away 50 or more KeniCoins in the platform, you are entitled to ten percent interest every month.
The KeniCoin ICO
KeniCoin launched an ICO in July 2018. The token sale was marketed aggressively on local radio and through KeniCoin agents. According to the site, ten million KNC tokens were provided for the ICO and retailed at KES 100 (worth around $1.00).
The site alleges $250,000 was raised from the token sale with 500,000 tokens being sold. Moreover, according to the KeniCoin whitepaper, the newly issued tokens will gain in value. Specifically, the company stated in the whitepaper:
"We are very sure that, within the first 12 month after ICO, the value of KeniCoin will have increased at least 30 folds, which is around 3000%."
The project road map outlines that 20 percent of the funds raised will go to the founders with the bulk of the remainder being used to develop various platforms accepting KNC payments. The KeniCoin tokens were to be traded on the KeniCoin Exchange, which was launched soon thereafter.
Regulator Warns Against KeniCoin
In January 2019, the Capital Markets Authority (CMA), Kenya's market regulator issued a press release warning the public against participating in the KeniCoin token sale or trading KNC. The CMA CEO, Paul Muthaura stated,
"It is important for the general public to note that the nature and features of the Capital Raising and Coins Trading promoted by Wiseman Talent Ventures is taking the form of Regulated activities which have not yet been approved by the Authority."
[ALERT] CAUTIONARY STATEMENT ON INITIAL COIN OFFERING AND COIN TRADING #trading #ico #cryptocurrency #cryptoexchange #blockchain #capitalmarkets pic.twitter.com/DCPeChHl1J

— Capital Markets Authority_Kenya (@CMAKenya) January 3, 2019
The regulator expressed its concerns about KeniCoin promising investors a ten percent monthly return on their initial investment on KNC tokens. In addition, the CMA pointed out that KeniCoin was being marketed as rising exponentially in value since its ICO which posed "substantive information asymmetry, liquidity and fraud risks."
"The Authority is currently investigating the operations of Wiseman Talent Ventures. We have noted discrepancies in the information provided on the firm's website www.kenicoin.com and the information given to the Authority during interviews of Wiseman Talent Ventures leadership in relation to the total number of Kenicoin sold and the total funds raised," Muthaura added.
Obscure Founders
Our efforts to establish the team behind KeniCoin also proved unsuccessful. According to the KeniCoin whitepaper, the founder of the cryptocurrency is Haron Muthomi Kiriba who is sometimes referred to as Haron Wiseman. We did a little digging to find out more about Wiseman.
What we managed to uncover was a Twitter account under the name Haron Wiseman, which described him as a transformational speaker and founder of Wiseman Talent Ventures. Wiseman Talent Ventures is mentioned in the CMA cautionary statement as the company behind KeniCoin. An online search for Wiseman Talent Ventures was only able to produce an office address.
Also, Haron Kiriba's Twitter account appears to have been inactive for a while. His LinkedIn profile portrays him as the CEO of a property company. Nothing we uncovered pointed to any prior involvement in the cryptocurrency space or any other venture for that matter.
The KeniCoin whitepaper states that the cryptocurrency is supposedly developed by a number of international blockchain and AI experts. However, their names are not mentioned and their identities – if they ever actually existed – remain unknown which is standard practice in fraudulent cryptocurrency-based ventures.
Providing little to no public information about the company's ownership structure does not help the company in its attempts to be perceived as a legitimate venture.
More Red Flags
A critical examination of the information provided on the KeniCoin site and whitepaper reveals a number of inconsistencies and falsehoods. For instance, the KeniCoin whitepaper claims the project is backed by a number of companies yet we can only prove one, Wiseman Talent Ventures, and even its existence is in doubt.
Also, the amount of funds raised during the concluded KeniCoin ICO seems unclear. The site claims $250,000 worth of KNC tokens were sold during its token sale. However, when it comes to distribution of ICO funds, the amount displayed is $5.3 million.
In addition, the company claims KNC is the first local digital currency to be released in the market with a network of up to 10,000 merchants. This is an outright falsehood with research failing to turn up a single business associated with KeniCoin. You will notice most of the statements concerning stability and increasing value of KNC tokens, are tied to the assurance of many businesses in the ecosystem.
Perhaps, the obvious flaw with KNC is the de facto promise of returns for early adopters. The whitepaper states KNC holders can expect the value of the token to increase by 3,000 percent in twelve months after the ICO. At the time of writing this article, the price of KeniCoin published on the company's website was $3.45.
Currently, there is an update on KeniCoin Exchange teasing users about the launch of a new utility, that will result in the price of KNC rising to Ksh. 10,000 (worth around $100). Strangely, KeniCoin appears immune to market volatility and according to numbers presented on the platform, has so far managed to retain an upward trajectory.
Yet, this does not resonate with what we know of the crypto markets which are highly volatile. In fact, since early 2018, the value of most digital currencies have slumped as the markets have been experiencing a "crypto winter."
It stands to reason any investment exhibiting a continued uptrend in price over a long period could indicate price manipulation or fraud.
A summary of KeniCoin's potential red flags include:
The mystery surrounding the persona of Haron Wiseman, the alleged founder of KeniCoin
The company gives no insight into the ownership structure
The alleged rise in KeniCoin price without any real use case outside of trading
Lack of a merchant network driving adoption as is claimed in the whitepaper
A claim of profits for investors, which no real investment can ever guarantee
The Kenyan Capital Markets Authority has issued a warning against KeniCoin
Very little technical details on how the cryptocurrency actually works
KeniCoin can only be bought and sold on the company's own exchange
Unavailability for Comment
BitcoinAfrica.io tried to contact KeniCoin to hear the company views on the issues raised by the Kenyan financial regulator. However, this proved difficult as our attempts to engage the KeniCoin team proved unsuccessful.
Initially, we tried to contact them using the phone numbers provided on its website. We managed to get through but were twice rebuffed with the response being "ongoing consultations with management." At the time of writing this article, no feedback has been forthcoming from KeniCoin.
Interestingly, the KeniCoin staff member who we were able to reach on the phone expressed distrust for news agencies saying, "you social media guys are tarnishing our name." The company does not seem to want to talk to the media.
BitcoinAfrica.io also attempted to reach out to the Nairobi-based company via social media but our attempts to get in contact with the company over Twitter, LinkedIn and Email were futile. The company's email address does not work and the company's Twitter account has been suspended.
Kenyan Crypto Twitter Responds to KeniCoin
Leading figures of the Kenyan cryptocurrency community responded on social media to KeniCoin advertisement on Kameme FM.
Micheal Kimani, Chairman of the Kenya Blockchain Association, tweeted:.
There is this KeniCoin marketed on Kameme fm as the next big thing, started at 50 now they are telling listeners it has gained up to 2k

this is a scam @kamemefm

Your management should take a second look

— Michael Kimani (@pesa_africa) December 30, 2018
Ken Kimathi, Kenya's Remitano representative, also shared his opinion about the alleged digital currency scam. He tweeted:
There is a coin being advertised in Kameme Fm called KeniCoin. Let the people its a scam and people should be aware. The coin has no fundamentals and Utility @RobertAlai @pesa_africa @kenyanwalstreet

— AfricanWhale (@ken_Qimathi) December 30, 2018
And they were not the only Kenyans to voice their concerns on social media. An ample amount of Twitter users highlighted the project's unrealistic earnings potential, which makes the company look like a fraudulent operation.
Why is Kenicoin being allowed to do such massive marketing?? Unless I missed something on their whitepaper this is a massive scam. Goodness. Who will be our brother's keeper?

— Gakinya MD (@gakinya_md) December 19, 2018
That Kenicoin on @kameme101 is a ponzi/pyramid scheme,lol ati what is "mining". Cyptocurrency is not about buying ,you are giving the owner actual money while he promises some profits in unknown future…

— kim (@kajonee) November 29, 2018
Any gullible person who falls for that con gospel from Kenicoin is setting up themselves for endless rounds of shafting with no lube.

— Nelson Kimaiga (@Nelsonkimaiga) December 5, 2018
Is KeniCoin a Scam?
While there may be people who believe that KeniCoin is a real investment opportunity, it would be hard to ignore the evidence that suggests the opposite.
KeniCoin has several of the same characteristics as crypto scams that have previously penetrated the African market.
KeniCoin may not be different from a typical MLM operation used by pyramid schemes like OneCoin and MMM, which succeeded in defrauding hundreds of thousands of Africans.
Conversely, one may argue that KeniCoin closely resembles a pump and dump scheme where the owners are making money by pumping up the value of KNC and then selling it for a profit on the open market. Once they have made enough profits, they exit, and users are left holding worthless coins.
Moreover, since price discovery for KNC tokens only occurs on the company's own platform, it is impossible to say how much one KeniCoin is really worth.
Given that KeniCoin makes claims such as: "KeniCoin platform allows you to grow your wealth up to x12 every year," it is difficult to see how this could possibly be a legitimate cryptocurrency investment.
Conclusion
Investors are always advised to conduct thorough research, consult experts, and use common sense before investing in any digital asset venture.
"Investments" like KeniCoin provide a good example of the type of cryptocurrency investment "opportunity" to avoid. While no one can claim that KeniCoin is a scam until it has been declared a fraudulent operation by a court of law, the mountain of evidence against the company would suggest that it probably is.
Can Cryptocurrency Disrupt the Online Gaming Industry?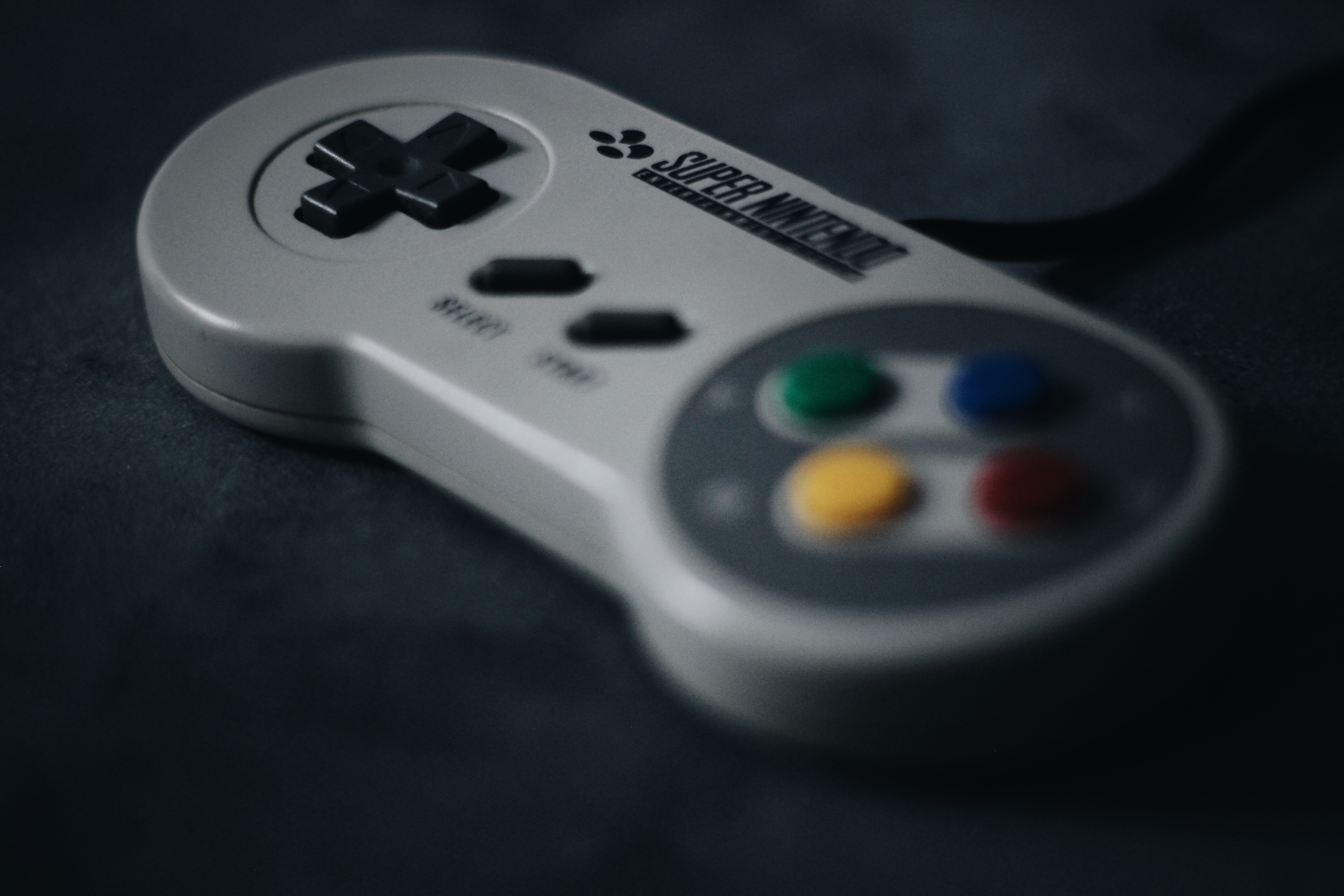 Cryptocurrencies have had a marked impact in various industries over the past few years, generating hype and controversy in equal measure.
When it comes to online gaming, there is ample opportunity for bitcoin and its contemporaries to cause disruption. But what shape will this shakeup take and how will this differ depending on the segment of the market that is affected?
Online Casino Sites
The rise of digital gambling services has been fuelled in the recent past by the relaxing of regulations surrounding web-based wagering, as well as the streamlining of the transactions required to deposit and withdraw cash from casino sites.
In spite of ongoing efforts to address claims that some countries are too liberal in terms of online gambling regulation, continued growth is anticipated and the industry could generate $100 billion annually within the next half-decade.
Unfortunately, most mainstream casino sites do not offer direct deposits and withdrawals using cryptocurrency. If you want to snap up bonus deals at Casumo or any other popular site, you will most likely have to rely on a credit or debit card transaction.
Indirect use of cryptocurrency can be achieved in this context through certain payment platforms. Skrill, for example, offers a crypto-oriented aspect of its service that can then allow for conversion into a classic fiat currency.
The reason that online casino sites are anxious about embracing cryptocurrency is that it is still subject to a significant degree of volatility, with signs that this state of affairs will persist indefinitely. This is something that players are also considering from a practical perspective, with the investment opportunities presented by cryptos being seen as enough of a gamble in their own right, without bringing the likelihood of losing money at a casino into the equation.
Esports
Online gaming used to be casually competitive, but it did not take long for professional players to emerge and tournaments focused on showcasing their skills to be developed.
Prize money for major events based on titles like Counter-Strike: Global Offensive and Starcraft can spiral into the tens of millions of dollars, while huge audiences from around the world tune in to see their favourite players and teams do battle.
The influence of cryptocurrency in this area of the market is similarly nascent and in the process of evolving, rather than being a truly disruptive force that is impossible to ignore. What is more relevant to esports is the way that blockchain technology is leaving its mark at the moment.
Blockchain provides the backbone of cryptos and ensures that security is optimal. This is being adopted by certain emerging online gaming service providers in order to reduce the chances of cheating and prevent unwanted outside intervention in both high profile esports events and everyday face-offs between amateurs in their own homes.
As with online casinos, gambling is also being factored into the esports scene at the moment, with both cryptocurrency and blockchain technology facilitating the emergence of new solutions to make this a possibility.
Being able to place a wager on the outcome of a digital competition in the game of your choice is not a new concept. What is gaining traction at the moment is the ability to bet on how well you will perform in a match that you actively participate in.
Platforms which let players host their own mini-tournaments, gamble on the result and make money while they play the games they love can use crypto services to make this happen. This is a dramatic shift from the traditional approach to online gaming and will continue to cause changes as the industry matures.
3 Reasons Why Africa Is Set For A Cryptocurrency Explosion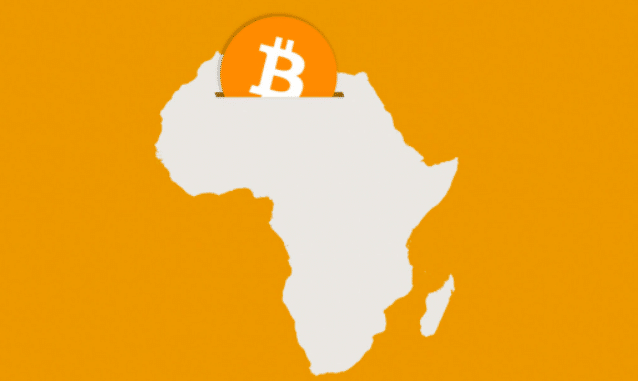 Bitcoin and other forms of cryptocurrency have irrevocably changed the way we think about money from a fundamental standpoint. Where most forms of hard currency are subject to government oversight and regulations, cryptocurrencies are typically free from such restrictions. Hence, it is easy to see why bitcoin was a favorite amongst dark web users and criminals. Controversy aside, cryptocurrencies are considered the way of the future and have the potential to bring about a revolution.
With a massive population and its wealth of natural resources, the continent of Africa has been described by Forbes as being the last frontier of investment. Now, in the face of changing times and an increasingly connected world, cryptocurrency is making its way to Africa.
Join us as we take a look at why Africa may be the next big thing for cryptocurrency.
1. The Lack of an Organised Financial System
With its bloody history of colonisation, political instability, and civil wars, Africa's growth in the banking and finance sector has been lacking. Despite initiatives undertaken by the IMF and World Bank, financial inclusion in Africa remains low.
A lack of political will and resources has made the task of developing a banking infrastructure a daunting one. As a result, this has left a sizable amount of the population with little to no access to financial services.
Fortunately, because cryptocurrencies can be transferred and received by anyone with an Internet connection, the need for middlemen or banks is eliminated. Throw in the fact that Internet connectivity in Africa has been on the rise and we have all the elements required to see an increase in cryptocurrency uptake.
The trend can be witnessed by the number of cryptocurrency exchanges appearing across Africa. From Golix in Zimbabwe to the Naira Exchange in Nigeria, one can expect to see an increase in uptake in the years to come as Africans move beyond banks and their legacy services.
2. The Youth Factor
With an entrepreneurial community and a high rate of tech-literacy, it should come as no surprise that a rising number of youths in Nigeria have turned to freelancing in lieu of traditional employment. Working with members of the international community, these freelancers offer a variety of services that range from copywriting to programming.
Unfortunately, the notoriety of Nigerian Internet fraudsters has resulted in some complications for burgeoning freelancers. For example, payment companies like Paypal do not allow the transfer of funds into Nigeria in order to discourage Internet fraud. On the other hand, payment companies who do offer such services to Nigerians often do so at an exorbitant cost.
To work around this, freelancers in Nigeria have turned to accepting cryptocurrency as a form of payment in lieu of cash transferred online. Among the crypto-literate in Nigeria, bitcoin is seen as being on par with the US dollar.
3. Cryptocurrency As a Stable Form of Currency
The African continent is no stranger to civil wars and unstable governments. From Venezuela to Zimbabwe, we've seen how hyperinflation can decimate the value of a nation's currency.
Bitcoin creator Satoshi Nakamoto has often cited that bitcoin was intended to be immune to economic turmoil due to its decentralised nature. Suffering from crippling hyperinflation, citizens of Zimbabwe have turned to Bitcoin and other cryptocurrencies despite being banned by the Reserve Bank of Zimbabwe.
Tech-savvy Zimbabweans have often cited that utilising bitcoin as a medium of exchange allows them to hedge the value of their cash against hyperinflation. In a nation where financial services are sketchy at best and foreign investment is minimal, bitcoin provides Zimbabweans with a measure of much-needed stability.
Further proof of this can be seen by how Venezuelans have turned to bitcoin and other cryptocurrencies in lieu of the now defacto useless Bolivar. Being free from bank and government intervention, cryptocurrencies allow citizens to freely transfer funds into or out of the country with minimal fuss.
Cryptocurrencies have the potential to democratise financial services due to their independence. With adoption rates of Bitcoin and cryptocurrency set to explode in Africa, you just need to hold your horses and wait for the value growth.
This guest post was contributed by cryptocurrency writer Benjamin Lee. 
eatBCH – Bitcoin Cash Community Has Raised Over $10,000 to Feed Vulnerable South Sudanese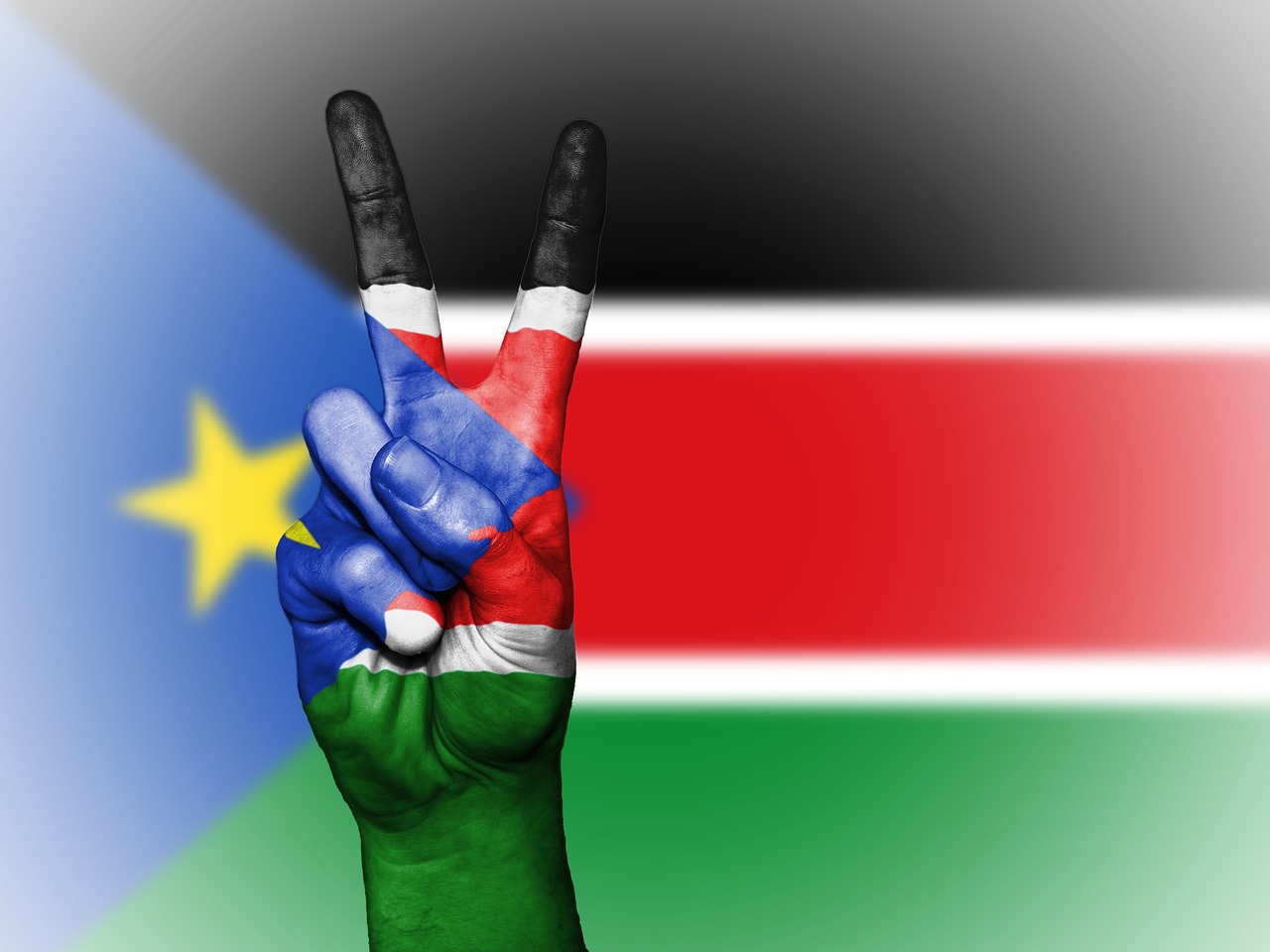 eatBCH is a charitable cause launched with the aim to help feed individuals who live in Venezuela's struggling economy through donations in Bitcoin Cash (BCH). After initially launching in Venezuela, eatBCH was also launched in South Sudan to bring the "peer-to-peer electronic cash-to-food system" to the central African nation.
To find out more about the eatBCH initiative in South Sudan, BitcoinAfrica.io spoke to one of the organisation's volunteers, Garang Deng.
eatBCH in South Sudan
In a conversation over Telegram, Garang Deng told BitcoinAfrica.io that the eatBCH South Sudan team, which works on a volunteer basis, was inspired by the initiative's impact in Venezuela after which a team member got in touch with eatBCH Venezuela to find out more how the charitable cause was run in the South American country.
After several of today's team members attended the Africa Blockchain Conference in Kampala in May 2018, the group decided to launch an eatBCH initiative in South Sudan.
"We launched it there and got our first donation, and we bought some food items on our way back home," Deng explained.
Since there are no businesses or vendors that accept bitcoin cash and no local cryptocurrency exchanges in South Sudan, the eatBCH team uses Ugandan exchange Coinpesa to convert the BCH to mobile money, which it then uses to make its food purchases.
"We started the charity part-time on weekends in the capital, Juba, in our neighbourhood and then expanded to some of the most affected areas by the conflict, such as the town of Yei or Bor. There, we were able to feed over 500 internally displaced people, mostly elderly and children. We were able to do that through our colleagues whom we trained after coming back from the blockchain conference," Deng elaborated.
Since May 2018, the eatBCH South Sudan initiative has managed to raise over $10,000 said Deng.
Over 500 kids were fed to today at the Junub Open Space (@junubos) here in Gudele, Juba. Thanks to all who have donated to help our community. #weareone #southsudan #humankind pic.twitter.com/VOTm5LcGqn

— eatBCH South Sudan (@eatBCH_SS) February 12, 2019
More to Come
Future plans of eatBCH in South Sudan are "to teach people to use this money to improve their lives not only for feeding but to trade with it. Also, we are planning to send these kids who work on the streets to school if we are able to get the support we need."
Anyone that is interested in contributing to the charitable cause on a voluntary basis is welcome to do so. Currently, the broader team includes students from high schools and colleges who help to distribute the food to children and the elderly.
Moreover, anyone wishing to contribute financially to the cause can donate to eatBCH's Bitcoin Cash (BCH) wallet found on the initiative's Twitter and website.