Top 20 African Blockchain Influencers to Follow on Crypto Twitter in 2019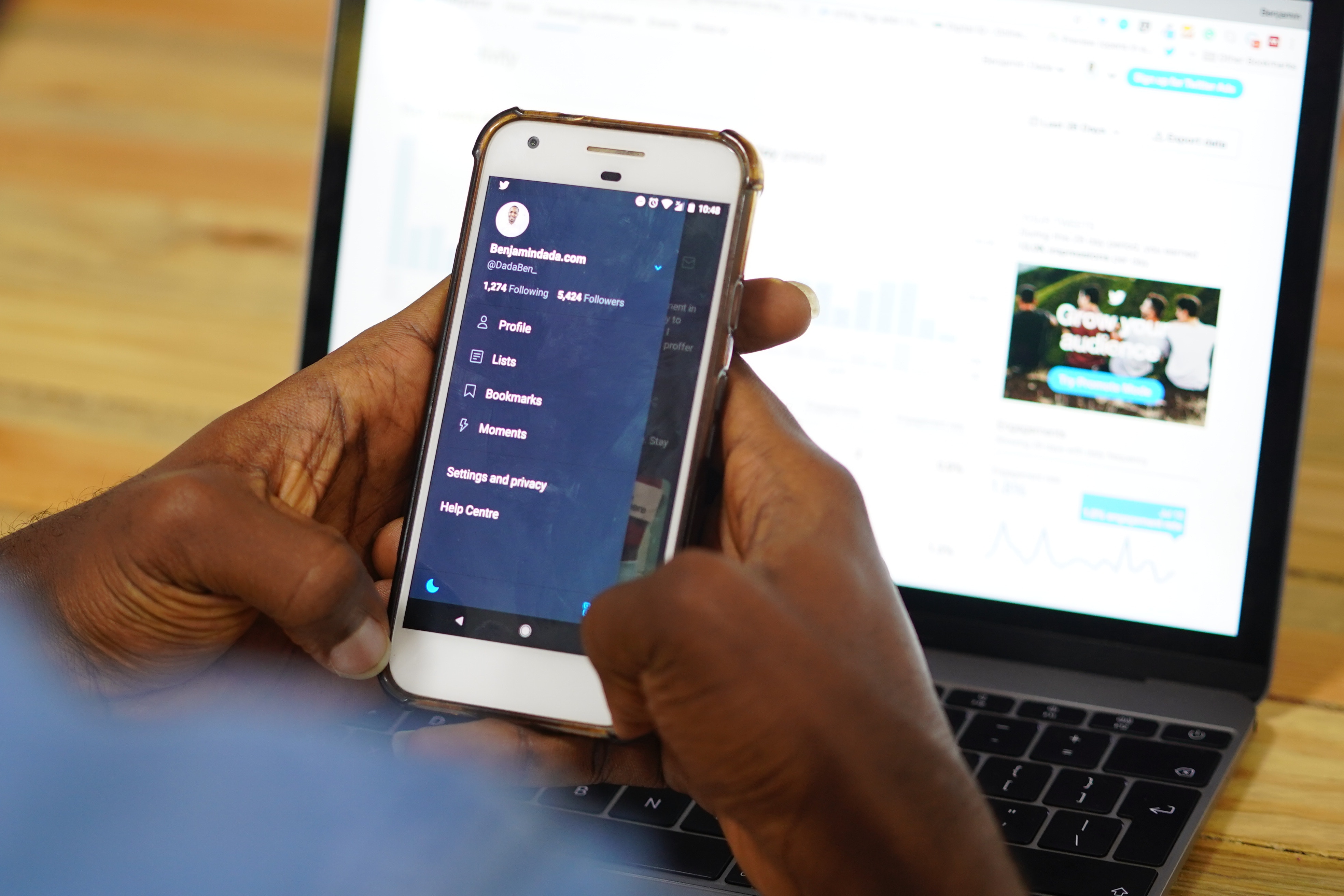 Blockchain technology has evolved beyond being a solely decentralised database for digital currencies. Now, the blockchain is being used to transform and disrupt traditional infrastructures in Africa from banking and healthcare to real estate and even ride shares.
BitcoinAfrica.io has compiled a list of 20 leading African blockchain influencers that are helping to make these changes happen.
Michael Kimani
Mic Kimani is the Chairman of the Blockchain Association of Kenya and co-founder at Chamapesa, a company using blockchain technology to digitise social savings groups in Africa. An expert with over five years of experience in the industry, Michael is considered one of Africa's foremost cryptocurrency and blockchain thought leaders.
"The answer is to take inspiration from the world of cryptocurrencies and use the tokenized forms of financial assets on DLT. In this new model, the graph of settlement relationships starts to look identical to that of trade relationships."

— Michael Kimani (@pesa_africa) March 11, 2019
John Karanja
John Karanja is the founder of BitHub Africa, a blockchain accelerator located in Nairobi, Kenya. He also founded the blockchain startup Whive, a peer-to-peer protocol that extends Bitcoin incentivising sustainable energy solutions through trustless rewards.
With #Blockchain #Banking is now a protocol Banks now compete with #StartUps 4 customers in this disintermediation process. The same thing happened in Transport Lending Hotel Communication because of the #Internet. The savvy will survive https://t.co/TqVt9vVE1C @BitHubAfrica

— qWainaina (@KaranjaJohn) January 22, 2019
Sonya Kuhnel
Sonya Kuhnel is a pioneer in the South African blockchain technology industry. She serves as Managing Director of the Blockchain Academy, co-founded the Blockchain Africa Conference, and BitSure that uses blockchain technology for retail payments.
I'm truly honoured to be one of the 50 women winners of the @cocreateSA #InspiringFiftySA initiative. Thank you @ogilvieone for the nomination & @HorbachBonnie for making this possible. Let's keep inspiring women through education in #STEM! pic.twitter.com/KmLPapKLRf

— Sonya Kuhnel (@SonyaKuhnel) August 1, 2018
Tricia Martinez
Tricia Martinez is the CEO and founder at Wala, a zero-fee financial services app for emerging markets. She is a behavioural economist who has made her career in driving innovative technology solutions to underserved people in Africa.
Building a company is hard. Revolutionizing an entire industry is unthinkable for many. BUT if you have grit, surround yourself with passionate people who are better and smarter than you, and build for and with customers anything is possible! @GetWala @DalaFoundation pic.twitter.com/BhOlhEr0lW

— Tricia Martinez (@TriciaTita) October 9, 2018
Vinny Lingham
Vinny Lingham is a serial entrepreneur and the CEO of CivicKey, a company that builds blockchain ID platforms. He was the ICT Personality of the Year in South Africa in 2008 and Shark Tank's first bitcoin investor.
And yet, there I was arguing that Bitcoin wasn't "yet" a #storeofvalue… 🤦‍♂️. It doesn't help the world if it's only a store of value for people who got in early… https://t.co/EcC1IOiqyG

— Vinny Lingham (@VinnyLingham) March 13, 2019
Alakanani Itireleng
Alakanani Itireleng is on a mission to educate Botswana's citizens about bitcoin and blockchain technology. Itireleng founded the Gaborone-based Satoshicentre, a platform aimed at teaching blockchain technology in Botswana and Africa, and the farming blockchain platform Plaas.
— alakanani (@bitcoinlady) October 28, 2018
Gareth Grobler
Gareth Grobler is a co-founder of the cryptocurrency exchange ICE³X and speaker on the topics of digital assets and blockchain technology. He has over 14 years of experience in IT infrastructure development.
No such a thing as a private #Blockchain, that is called a database. #blockchain is not a decentralised database, that is called cloud computing….

— Gareth Grobler (@R3LB0RG) June 27, 2018
Faith Obafemi
Faith Obafemi is a digital lawyer advising on legal tech, digital assets, smart contracts, and everything else blockchain-related. She is passionate about the blockchain industry and regularly contributes as a writer in this field.
@FaithObafemiEsq is a digital lawyer whose practice area revolves around legal tech, cryptocurrency, blockchain & smart contracts. Also a Founding Partner at Lex Futurus, an international blockchain law firm

Meet & Connect #BWC19

Register here to attend; https://t.co/haoXdWPjwE pic.twitter.com/tczuWk88S4

— Blockchain African Ladies (@ladies_african) February 19, 2019
Frank Deya
Frank Deya is the COO of æternity Hub Africa and co-founded Nairobi-based blockchain startup BitSoko. He is also a regular speaker at blockchain events in Kenya.
Launching in merchant stores across Kenya.

Driving mainstream adoption and building the community. #cryptocurrency #blockchain #aeternity pic.twitter.com/qPWhmQLcXn

— Frank Deya (@_bizdev) February 25, 2019
Tawanda Kembo
Tawanda Kembo is a co-founder of Zimbabwean bitcoin exchange Golix. He has been involved with the blockchain technology since 2013 and has acted as a consultant to several blockchain companies in Africa.
Tawanda Kembo (@tkembo), CEO of Zimbabwe exchange @golixdotcom. "Crypto was created for Africa" pic.twitter.com/SASZUSuR4e

— Carel de Jager (@BlockchainJag) June 5, 2018
Verengai Mabika
Verengai Mabika is a Senior Policy Advisor at the Global Public Policy team and a blockchain enthusiast. In his own words, he is a social innovation freak who helped to build Zimbabwean cryptocurrency exchange Golix.
Happening today @AIS_Africa in Dakar, the Council of Europe & African Union Commission organising the first forum on Cybercrime in Africa to tackle the growing concern of Cybercriminality. These forums will take place annually in the coming years @ISOC_Africa #ShapeTomorrow pic.twitter.com/HQzEovTDh5

— Verengai Mabika (@VerengaiMabika) May 7, 2018
Dickson Nsofor
Dickson Nsofor is the CEO and co-founder of Korapay, a cross-border payment and remittance platform, that aims to connect Africa to the rest of the world.
Firstly,
Bitcoin is not Blockchain!
In practical terms, lets call Blockchain = Electricity and lets say Bitcoin = Light Bulb.
Most people think of Electricity as Light, so its understandable why people think Bitcoin is Blockchain.#ingressivechatwithDickson@_Ingressive_

— Dickson Nsofor (@DicksonNsofor) February 19, 2019
Professor Nii Quaynor
Professor Nii Quaynor is a Ghanaian Internet pioneer. He is well known for pioneering Internet development and expansion throughout Africa for almost two decades, establishing some of the continent's first Internet connections. He is also the Chairman of Ghana Dot Com and a proponent of cryptocurrencies and blockchain technology for Africa.
Congratulations to the Father of the Internet Prof. @niinarkuquaynor
on winning the Lifetime Achievement Award in Development of the #Internet @GheCommerceExpo awards night.
We are proud to be associated with you. pic.twitter.com/xt3xLwWj3H

— Ghana Dot Com Ltd (@Ghanadotcomltd) December 3, 2018
Kwame Rugunda
Kwame Rugunda is the Chairman of the Blockchain Association of Uganda. He is also the CEO of CryptoSavannah, which offers solutions, advice and training in blockchain technology, and organised the Africa Blockchain Conference.
It is great for Uganda to create blockchain software developers, a most sought after skillset globally. This can significantly impact and change the character of Uganda's economy. @FrankTumwebazek @SavannahX_Devs @noryo @Uwihanganye_A https://t.co/FqQSt8mHfR

— Kwame Rugunda (@KwameRugunda) December 31, 2018
Riccardo Spagni
Riccardo Spagni is the founder of the privacy-centric digital currency Monero. He acts as the lead of the Monero Dev team and is also involved in several projects and startups including South Africa-based Tari.
On the 10th Bitcoinversary we present our best attempt at singing A Million Dreams. Warning: all involved are not professional singers, this is just for the love and joy of it:)https://t.co/ZPaLW7Sgp0

— Riccardo Spagni (@fluffypony) January 3, 2019
Farzam Ehsani
Farzam Ehsani is a Co-Founder and CEO at VALR, a new South African digital asset exchange. He also helped to establish the Foundery, RMB's fintech unit, where he is currently leading Rand Merchant Bank's blockchain initiative.
3/ If Bitcoin is a pyramid scheme, then by the same reasoning, one must certainly classify gold as a pyramid scheme too. But it's not. And the SARB knows that well enough to own R63 billion of the yellow metal.

— Farzam Ehsani (@farzamehsani) February 22, 2019
G-J van Rooyen
G-J van Rooyen is the CEO of Custos Tech, a company using blockchain technology with forensic watermarking to impact copyright protection.
I only just read this! If the hype around cryptocurrencies seems confusing and irrational, put down what you're doing and read Adam's letter https://t.co/U9DQpaPp7B

— G-J van Rooyen (@gvrooyen) October 31, 2017
Devon Krantz
Devon Krantz is a co-founder and managing director of Linum Labs. Linum Labs provides blockchain training, consulting, smart contract auditing and software development solutions globally.
We just sent out our latest round of acceptances for @ETHCapeTown Mentors & Volunteers! 🎉🇿🇦 Would really still like to see even MORE involvement from the local Blockchain Ecosystem in Cape Town and Joburg – come on fam, GET INVOLVED

— Devon Krantz (@Devkrz) March 14, 2019
Lorien Gamaroff
Lorien Gamaroff is the CEO of South African cryptocurrency wallet startup Centbee. He is a regular speaker at blockchain conferences and a proponent of the recently forked Bitcoin Cash offshoot Bitcoin Satoshi Vision (BSV).
Next speaker announcement is @gamaroff! Lorien MC'ed our 2018 conference. He is Co-Founder & CEO of @Centbee, a #cryptocurrency wallet for sending, receiving or storing #Bitcoin. Lorien will be on the panel, Cryptocurrency Adoption in #Africa 6 Mar in #CapeTown. Don't miss it! pic.twitter.com/TmDCBAM4gS

— Blockchain Africa (@BlockchainZA) January 15, 2019
Elisha Owusu Akyaw
Elisha Owusu Akyaw is Africa's youngest blockchain influencer, marketer and journalist. The 17-year-old Ghanaian founded BlockXAfrica, a blockchain marketing company, and the cryptocurrency news site CoinNewsLive.com.
Want a Job in Crypto? Here Are 7 African Crypto Startups That Are Hiring by @BitcoinAfricaio #Blockchain #Africa #Innovation #Tech https://t.co/O5jqwB1wia

— Elisha Owusu Akyaw 🐂₿ (@ghcryptoguy) March 13, 2019
46 Companies Join Binance Charity to Launch Stablecoin in Support of Feminine Health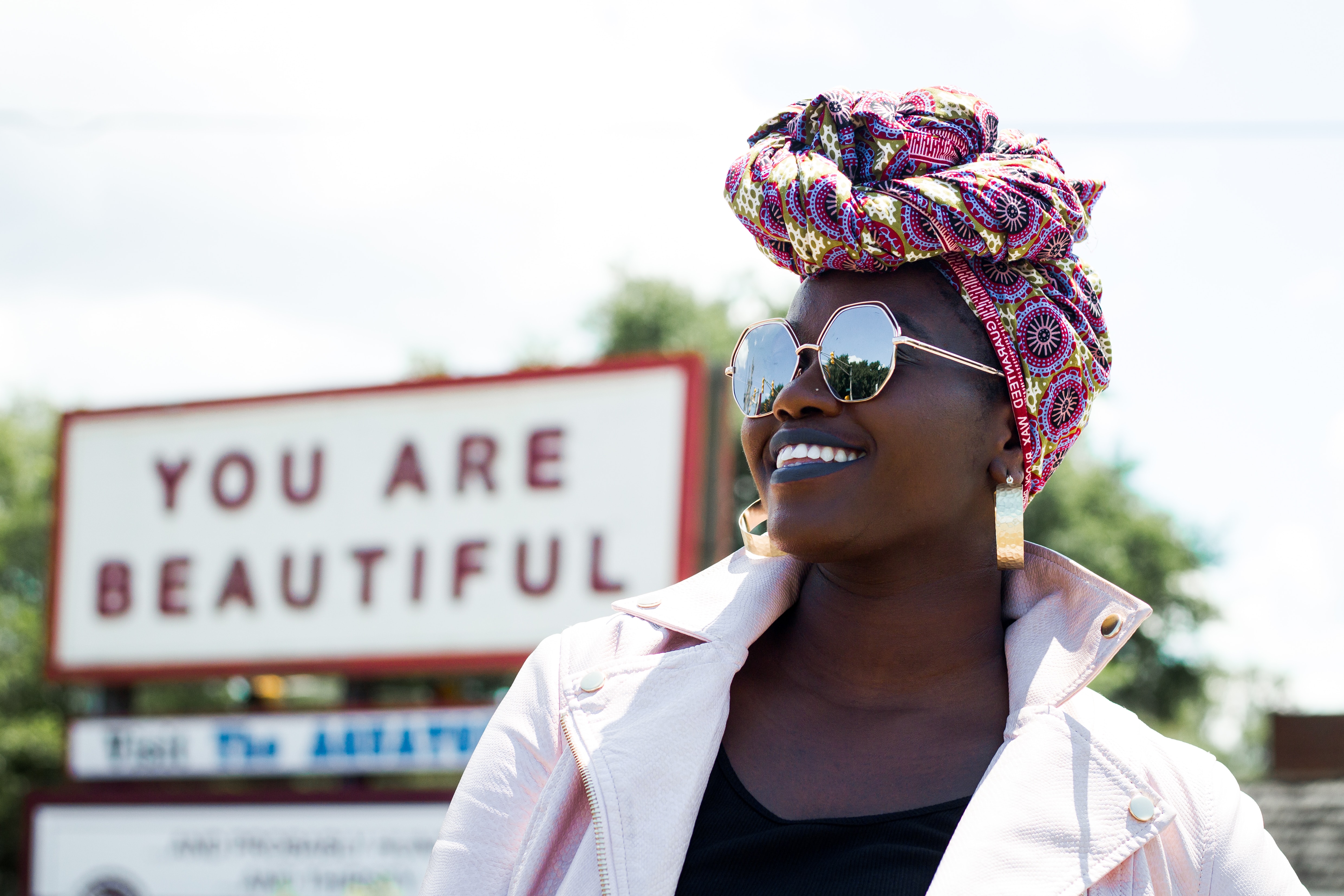 An alliance of blockchain companies has joined forces to support a philanthropic project focused on the African continent. Led by Binance Charity Foundation (BCF), the charitable arm of the world's largest cryptocurrency exchange, the initiative will involve the issuance of Pink Care Token (PCAT), a stablecoin that will operate on Binance Chain.
The project will help channel funds to Uganda for the purchase of sanitary products, which many women lack access to. The first batch of Pink Care Token and sanitary pads is scheduled for delivery in the country in mid-July in Uganda, with the aid of government ministers.
"Pink Care Token is the first social-impact stablecoin issued on Binance Chain. A part of our mission is to promote cryptocurrency adoption, and I think charity is one of the most efficient ways to bring cryptocurrency value to more people," said Binance CEO Changpeng Zhao (CZ).
Leading blockchain and financial companies that have pledged their support for the initiative include Ripple, Tron, Vechain, Matic, Arrington Capital, and Celer. As the size of the cryptoconomy has grown, delivering outsized returns to its early believers, many supporters within the ecosystem have sought to share their success with the world through altruistic means.
Despite their global nature, crypto assets have yet to permeate many of the world's most underdeveloped nations, where access to food, shelter, and medicine remain challenges that must be overcome in addition to realising full financial access. Initiatives such as Pink Care Token provide an effective way of helping communities in some of the world's most impoverished regions while capitalising on the transparency that is one of the hallmarks of the blockchain technology that underpins the industry. All of the funds that are contributed to the project and delivered in Uganda can be tracked on-chain.
Contributors are encouraged to join the campaign by donating at:
https://www.binance.charity/period-poverty
Funds will go towards ending 'period poverty' through providing sanitary products for Ugandan women, improving their quality of life and providing a clear demonstration of what the crypto industry can achieve through multilateral philanthropic efforts such as BCF's Pink Care Token.
Luno Survey Shows Low Consumer Confidence in Current Financial System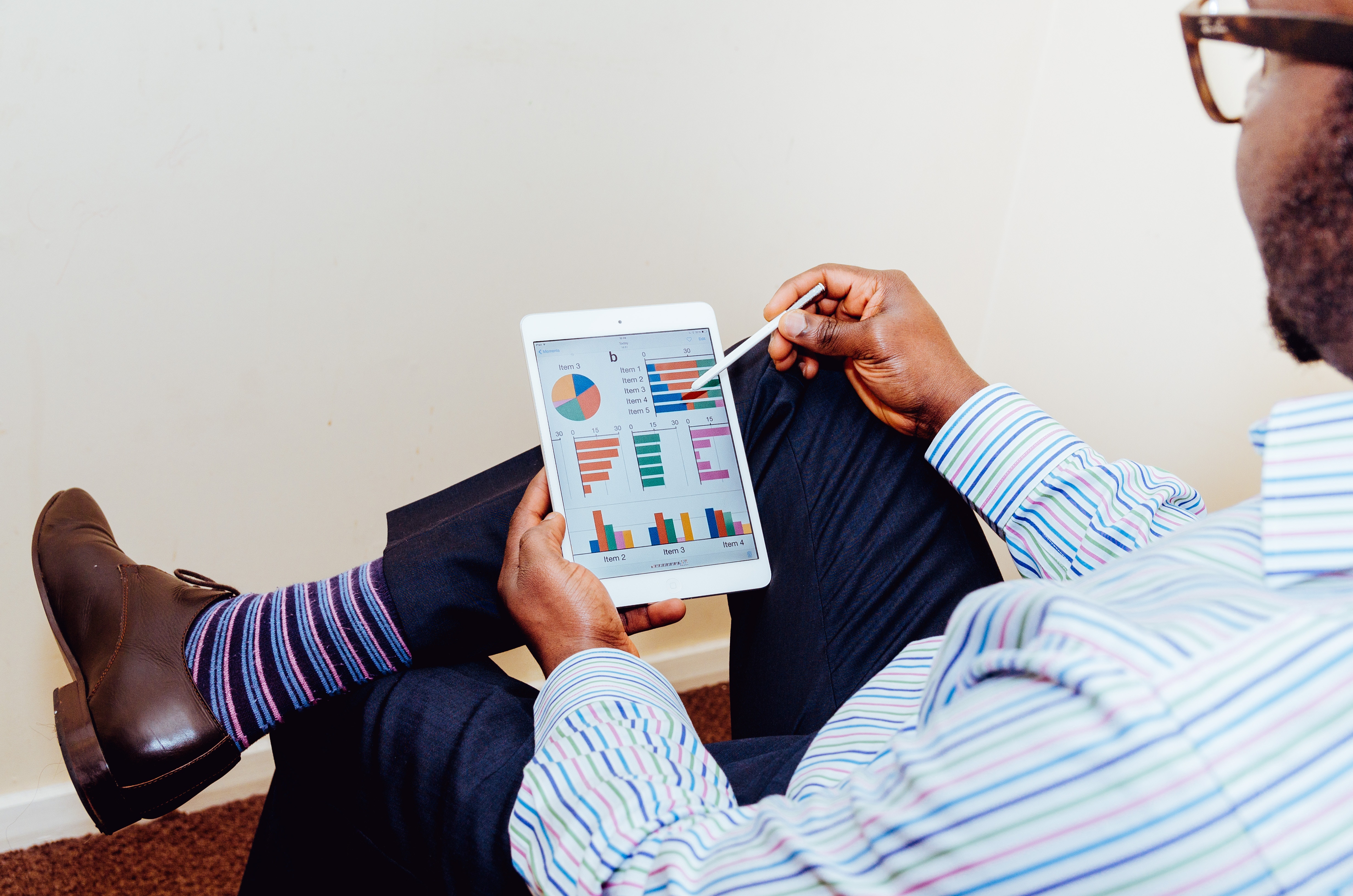 As the United Nations Monetary and Financial Conference celebrated its 75th anniversary on July 1, Luno released findings indicating that consumers from emerging markets have low confidence in the current financial system. The conference, also known as the Bretton Woods Conference, established the financial system we use today in 1944.
The Future of Money Survey
Luno's Future of Money survey discovered that security is one of the areas of concern in the current financial system. These views were given by 36 percent of respondents from South Africa, 35 percent from Nigeria, and 24 percent from the UK. The other areas of main concern are transparency and economic benefit.
Marcus Swanepoel, CEO of Luno, said: "The survey results show that emerging markets are seeking a change to the financial system which was created 75 years ago. The increase in population, changes to the distribution and inequality of wealth, at a time of tremendous steps forward in technology means that the current financial systems need to undergo another Bretton Woods moment."
Furthermore, the survey showed that consumers from emerging markets have a more developed understanding, protection, and knowledge of money compared to those from developed markets. This is because they do not have direct access to wealth, the report explained.
Struggling Economies
Although our current financial system was established 75 years ago, many countries are still struggling economically. According to the survey, 27 percent of South Africans and 23 percent of Nigerians felt that their economies were performing poorly. This view was held in rural areas more than in urban areas because the former has inadequate financial systems.
Moreover, 23 percent of respondents in Nigeria and 22 percent of respondents in South Africa said it was challenging for them to send money overseas.
"We have seen little change to the global monetary system over the last 75 years, particularly amongst developed economies where financial institutions have built a system around the transfer of currencies, assets, and commodities which benefit a stable and strong economy. As technology advances, it is important that institutions globally find a way of adopting these advancements, enabling emerging markets to have the same access to money and transfer of assets," Swanepoel stated.
The survey further revealed that 91 percent of South Africans pay for a personal bank account while 75 percent use mobile banking. Additionally, South Africa had the second highest percentage of respondents that said they invest in products such as mutual funds and stocks.
Luno is a global crypto company that carried out the Future of Money survey to understand the world's view of the current financial system. The survey questioned more than 7,000 people from South Africa, Nigeria, Italy, Malaysia, the UK, France, and Indonesia.
Youngest Cryptocurrency Entrepreneur in Africa Leads Education Drive in Ghana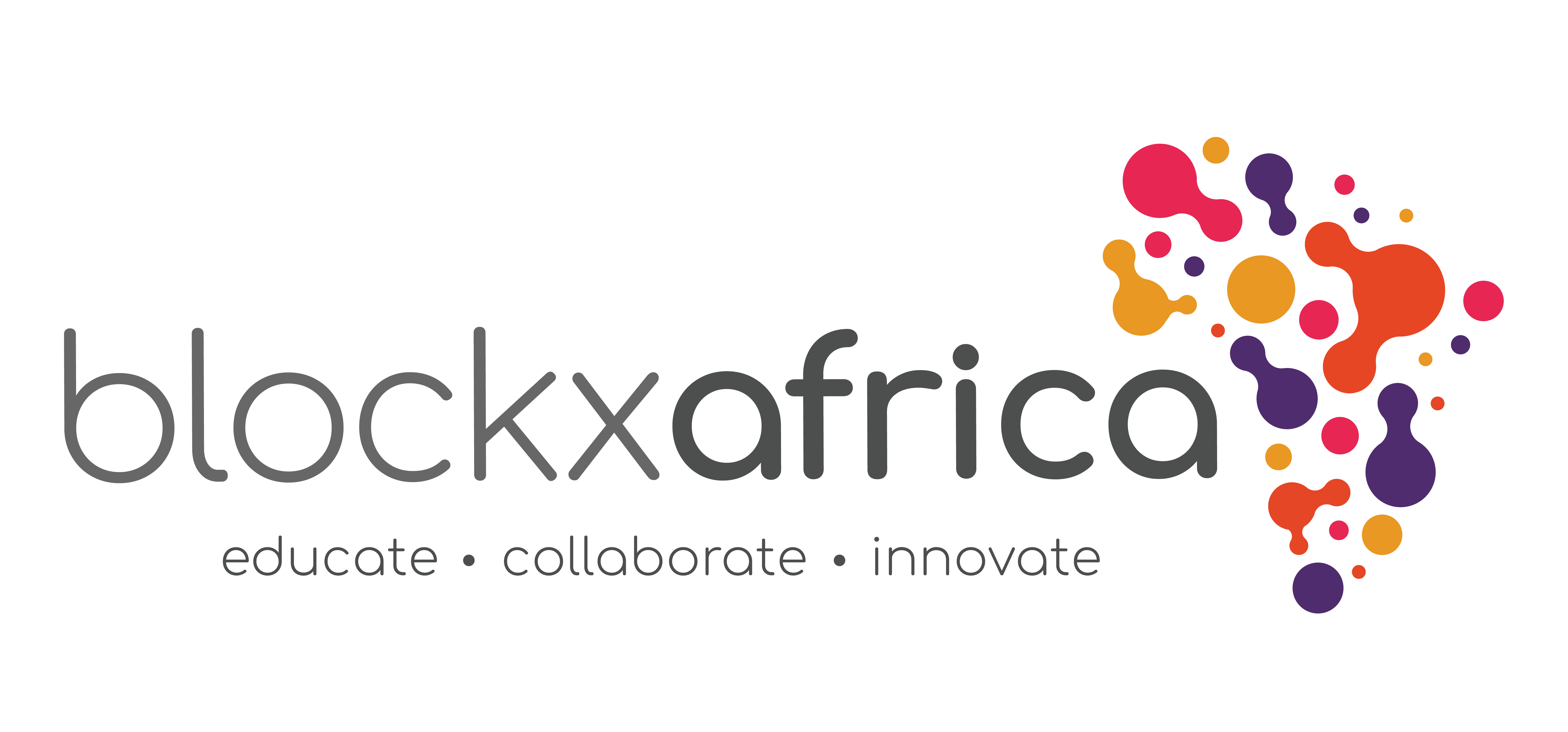 Ghana and the rest of Africa continue to lack behind in bitcoin usage and adoption. Despite the fact that Ghana led the Google Trends chart for the keyword "bitcoin" recently and continues to be part of the top three on the same chart, the West African nation has recorded very low patronage of blockchain technology.
In light of this, the ​Youngest Bitcoin Entrepreneur in Africa​, Elisha Owusu Akyaw, who started his journey of innovation in the blockchain space at the age of 16 seeks to promote bitcoin and blockchain adoption in Ghana through an education campaign.
The young Ghanaian has made headlines with his work in the industry, being described as the youngest "Bitcoin Entrepreneur" and was listed as part of the ​Top 20 Blockchain Influencers in Africa​ by BitcoinAfrica.io.
Elisha's education drive will be done under the BlockXAfrica brand. BlockXAfrica is a Ghanaian based blockchain startup that seeks to bridge the blockchain and cryptocurrency education gap through advocacy, collaboration, and innovation.
BlockXAfrica believes that blockchain has a lot of potential in accelerating the development of Ghana, including fixing our financial woes through cryptocurrency usage, checking corruption through blockchain backed record systems, fixing our birth and death registry with blockchain solutions and more.
BlockXAfrica is made up of a group of young people from Ghana with the aim of teaching, advocating and spreading the gospel of cryptocurrencies. The aspiring blockchain advocacy powerhouse intends to do this through strategic educational campaigns and social intervention programs & projects.
BlockXAfrica's education campaigns seek to enlighten people on the importance of cryptocurrency and its various use cases across the continent while addressing the various cryptocurrency scams that have invaded the industry in Africa which is one of the highest contributing factors to distrust in the technology by promoting tested industry standards.
Aside from education, ​BlockXAfrica​ will also be partnering with local developers to create innovations backed by blockchain technology to solve various social issues in Ghana. What's more, the company will be donating some of its proceeds to charities across the country, as a way to show the masses how blockchain can change lives.'
BlockXAfrica organised its first meetup during the last weekend and plans to embark on a tour across the country.
The guest post was contributed by BlockXAfrica.