Top 20 African Blockchain Influencers to Follow on Crypto Twitter in 2019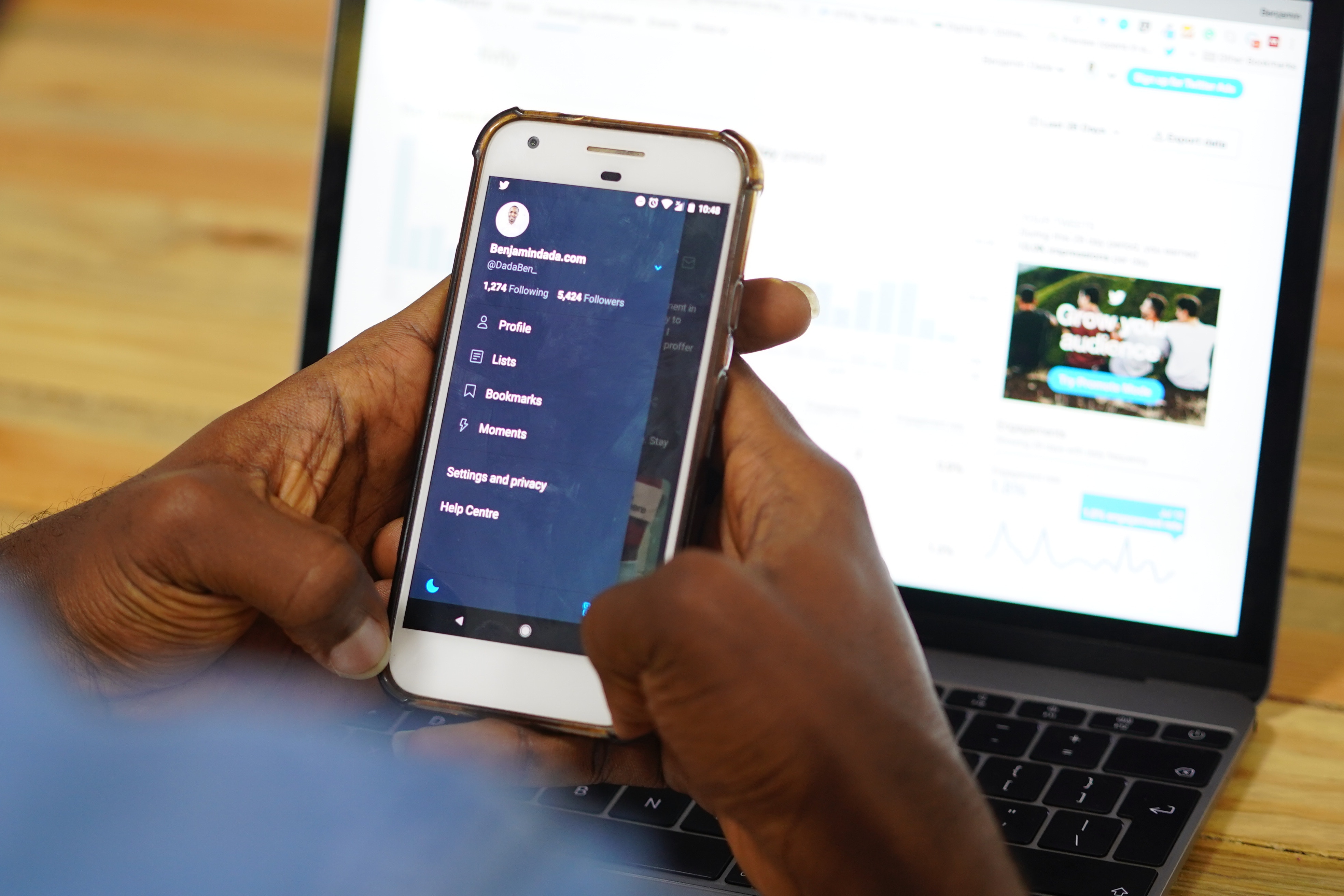 Blockchain technology has evolved beyond being a solely decentralised database for digital currencies. Now, the blockchain is being used to transform and disrupt traditional infrastructures in Africa from banking and healthcare to real estate and even ride shares.
BitcoinAfrica.io has compiled a list of 20 leading African blockchain influencers that are helping to make these changes happen.
Michael Kimani
Mic Kimani is the Chairman of the Blockchain Association of Kenya and co-founder at Chamapesa, a company using blockchain technology to digitise social savings groups in Africa. An expert with over five years of experience in the industry, Michael is considered one of Africa's foremost cryptocurrency and blockchain thought leaders.
"The answer is to take inspiration from the world of cryptocurrencies and use the tokenized forms of financial assets on DLT. In this new model, the graph of settlement relationships starts to look identical to that of trade relationships."

— Michael Kimani (@pesa_africa) March 11, 2019
John Karanja
John Karanja is the founder of BitHub Africa, a blockchain accelerator located in Nairobi, Kenya. He also founded the blockchain startup Whive, a peer-to-peer protocol that extends Bitcoin incentivising sustainable energy solutions through trustless rewards.
With #Blockchain #Banking is now a protocol Banks now compete with #StartUps 4 customers in this disintermediation process. The same thing happened in Transport Lending Hotel Communication because of the #Internet. The savvy will survive https://t.co/TqVt9vVE1C @BitHubAfrica

— qWainaina (@KaranjaJohn) January 22, 2019
Sonya Kuhnel
Sonya Kuhnel is a pioneer in the South African blockchain technology industry. She serves as Managing Director of the Blockchain Academy, co-founded the Blockchain Africa Conference, and BitSure that uses blockchain technology for retail payments.
I'm truly honoured to be one of the 50 women winners of the @cocreateSA #InspiringFiftySA initiative. Thank you @ogilvieone for the nomination & @HorbachBonnie for making this possible. Let's keep inspiring women through education in #STEM! pic.twitter.com/KmLPapKLRf

— Sonya Kuhnel (@SonyaKuhnel) August 1, 2018
Tricia Martinez
Tricia Martinez is the CEO and founder at Wala, a zero-fee financial services app for emerging markets. She is a behavioural economist who has made her career in driving innovative technology solutions to underserved people in Africa.
Building a company is hard. Revolutionizing an entire industry is unthinkable for many. BUT if you have grit, surround yourself with passionate people who are better and smarter than you, and build for and with customers anything is possible! @GetWala @DalaFoundation pic.twitter.com/BhOlhEr0lW

— Tricia Martinez (@TriciaTita) October 9, 2018
Vinny Lingham
Vinny Lingham is a serial entrepreneur and the CEO of CivicKey, a company that builds blockchain ID platforms. He was the ICT Personality of the Year in South Africa in 2008 and Shark Tank's first bitcoin investor.
And yet, there I was arguing that Bitcoin wasn't "yet" a #storeofvalue… 🤦‍♂️. It doesn't help the world if it's only a store of value for people who got in early… https://t.co/EcC1IOiqyG

— Vinny Lingham (@VinnyLingham) March 13, 2019
Alakanani Itireleng
Alakanani Itireleng is on a mission to educate Botswana's citizens about bitcoin and blockchain technology. Itireleng founded the Gaborone-based Satoshicentre, a platform aimed at teaching blockchain technology in Botswana and Africa, and the farming blockchain platform Plaas.
— alakanani (@bitcoinlady) October 28, 2018
Gareth Grobler
Gareth Grobler is a co-founder of the cryptocurrency exchange ICE³X and speaker on the topics of digital assets and blockchain technology. He has over 14 years of experience in IT infrastructure development.
No such a thing as a private #Blockchain, that is called a database. #blockchain is not a decentralised database, that is called cloud computing….

— Gareth Grobler (@R3LB0RG) June 27, 2018
Faith Obafemi
Faith Obafemi is a digital lawyer advising on legal tech, digital assets, smart contracts, and everything else blockchain-related. She is passionate about the blockchain industry and regularly contributes as a writer in this field.
@FaithObafemiEsq is a digital lawyer whose practice area revolves around legal tech, cryptocurrency, blockchain & smart contracts. Also a Founding Partner at Lex Futurus, an international blockchain law firm

Meet & Connect #BWC19

Register here to attend; https://t.co/haoXdWPjwE pic.twitter.com/tczuWk88S4

— Blockchain African Ladies (@ladies_african) February 19, 2019
Frank Deya
Frank Deya is the COO of æternity Hub Africa and co-founded Nairobi-based blockchain startup BitSoko. He is also a regular speaker at blockchain events in Kenya.
Launching in merchant stores across Kenya.

Driving mainstream adoption and building the community. #cryptocurrency #blockchain #aeternity pic.twitter.com/qPWhmQLcXn

— Frank Deya (@_bizdev) February 25, 2019
Tawanda Kembo
Tawanda Kembo is a co-founder of Zimbabwean bitcoin exchange Golix. He has been involved with the blockchain technology since 2013 and has acted as a consultant to several blockchain companies in Africa.
Tawanda Kembo (@tkembo), CEO of Zimbabwe exchange @golixdotcom. "Crypto was created for Africa" pic.twitter.com/SASZUSuR4e

— Carel de Jager (@BlockchainJag) June 5, 2018
Verengai Mabika
Verengai Mabika is a Senior Policy Advisor at the Global Public Policy team and a blockchain enthusiast. In his own words, he is a social innovation freak who helped to build Zimbabwean cryptocurrency exchange Golix.
Happening today @AIS_Africa in Dakar, the Council of Europe & African Union Commission organising the first forum on Cybercrime in Africa to tackle the growing concern of Cybercriminality. These forums will take place annually in the coming years @ISOC_Africa #ShapeTomorrow pic.twitter.com/HQzEovTDh5

— Verengai Mabika (@VerengaiMabika) May 7, 2018
Dickson Nsofor
Dickson Nsofor is the CEO and co-founder of Korapay, a cross-border payment and remittance platform, that aims to connect Africa to the rest of the world.
Firstly,
Bitcoin is not Blockchain!
In practical terms, lets call Blockchain = Electricity and lets say Bitcoin = Light Bulb.
Most people think of Electricity as Light, so its understandable why people think Bitcoin is Blockchain.#ingressivechatwithDickson@_Ingressive_

— Dickson Nsofor (@DicksonNsofor) February 19, 2019
Professor Nii Quaynor
Professor Nii Quaynor is a Ghanaian Internet pioneer. He is well known for pioneering Internet development and expansion throughout Africa for almost two decades, establishing some of the continent's first Internet connections. He is also the Chairman of Ghana Dot Com and a proponent of cryptocurrencies and blockchain technology for Africa.
Congratulations to the Father of the Internet Prof. @niinarkuquaynor
on winning the Lifetime Achievement Award in Development of the #Internet @GheCommerceExpo awards night.
We are proud to be associated with you. pic.twitter.com/xt3xLwWj3H

— Ghana Dot Com Ltd (@Ghanadotcomltd) December 3, 2018
Kwame Rugunda
Kwame Rugunda is the Chairman of the Blockchain Association of Uganda. He is also the CEO of CryptoSavannah, which offers solutions, advice and training in blockchain technology, and organised the Africa Blockchain Conference.
It is great for Uganda to create blockchain software developers, a most sought after skillset globally. This can significantly impact and change the character of Uganda's economy. @FrankTumwebazek @SavannahX_Devs @noryo @Uwihanganye_A https://t.co/FqQSt8mHfR

— Kwame Rugunda (@KwameRugunda) December 31, 2018
Riccardo Spagni
Riccardo Spagni is the founder of the privacy-centric digital currency Monero. He acts as the lead of the Monero Dev team and is also involved in several projects and startups including South Africa-based Tari.
On the 10th Bitcoinversary we present our best attempt at singing A Million Dreams. Warning: all involved are not professional singers, this is just for the love and joy of it:)https://t.co/ZPaLW7Sgp0

— Riccardo Spagni (@fluffypony) January 3, 2019
Farzam Ehsani
Farzam Ehsani is a Co-Founder and CEO at VALR, a new South African digital asset exchange. He also helped to establish the Foundery, RMB's fintech unit, where he is currently leading Rand Merchant Bank's blockchain initiative.
3/ If Bitcoin is a pyramid scheme, then by the same reasoning, one must certainly classify gold as a pyramid scheme too. But it's not. And the SARB knows that well enough to own R63 billion of the yellow metal.

— Farzam Ehsani (@farzamehsani) February 22, 2019
G-J van Rooyen
G-J van Rooyen is the CEO of Custos Tech, a company using blockchain technology with forensic watermarking to impact copyright protection.
I only just read this! If the hype around cryptocurrencies seems confusing and irrational, put down what you're doing and read Adam's letter https://t.co/U9DQpaPp7B

— G-J van Rooyen (@gvrooyen) October 31, 2017
Devon Krantz
Devon Krantz is a co-founder and managing director of Linum Labs. Linum Labs provides blockchain training, consulting, smart contract auditing and software development solutions globally.
We just sent out our latest round of acceptances for @ETHCapeTown Mentors & Volunteers! 🎉🇿🇦 Would really still like to see even MORE involvement from the local Blockchain Ecosystem in Cape Town and Joburg – come on fam, GET INVOLVED

— Devon Krantz (@Devkrz) March 14, 2019
Lorien Gamaroff
Lorien Gamaroff is the CEO of South African cryptocurrency wallet startup Centbee. He is a regular speaker at blockchain conferences and a proponent of the recently forked Bitcoin Cash offshoot Bitcoin Satoshi Vision (BSV).
Next speaker announcement is @gamaroff! Lorien MC'ed our 2018 conference. He is Co-Founder & CEO of @Centbee, a #cryptocurrency wallet for sending, receiving or storing #Bitcoin. Lorien will be on the panel, Cryptocurrency Adoption in #Africa 6 Mar in #CapeTown. Don't miss it! pic.twitter.com/TmDCBAM4gS

— Blockchain Africa (@BlockchainZA) January 15, 2019
Elisha Owusu Akyaw
Elisha Owusu Akyaw is Africa's youngest blockchain influencer, marketer and journalist. The 17-year-old Ghanaian founded BlockXAfrica, a blockchain marketing company, and the cryptocurrency news site CoinNewsLive.com.
Want a Job in Crypto? Here Are 7 African Crypto Startups That Are Hiring by @BitcoinAfricaio #Blockchain #Africa #Innovation #Tech https://t.co/O5jqwB1wia

— Elisha Owusu Akyaw 🐂₿ (@ghcryptoguy) March 13, 2019
Is Bitcoin "Digital Gold"?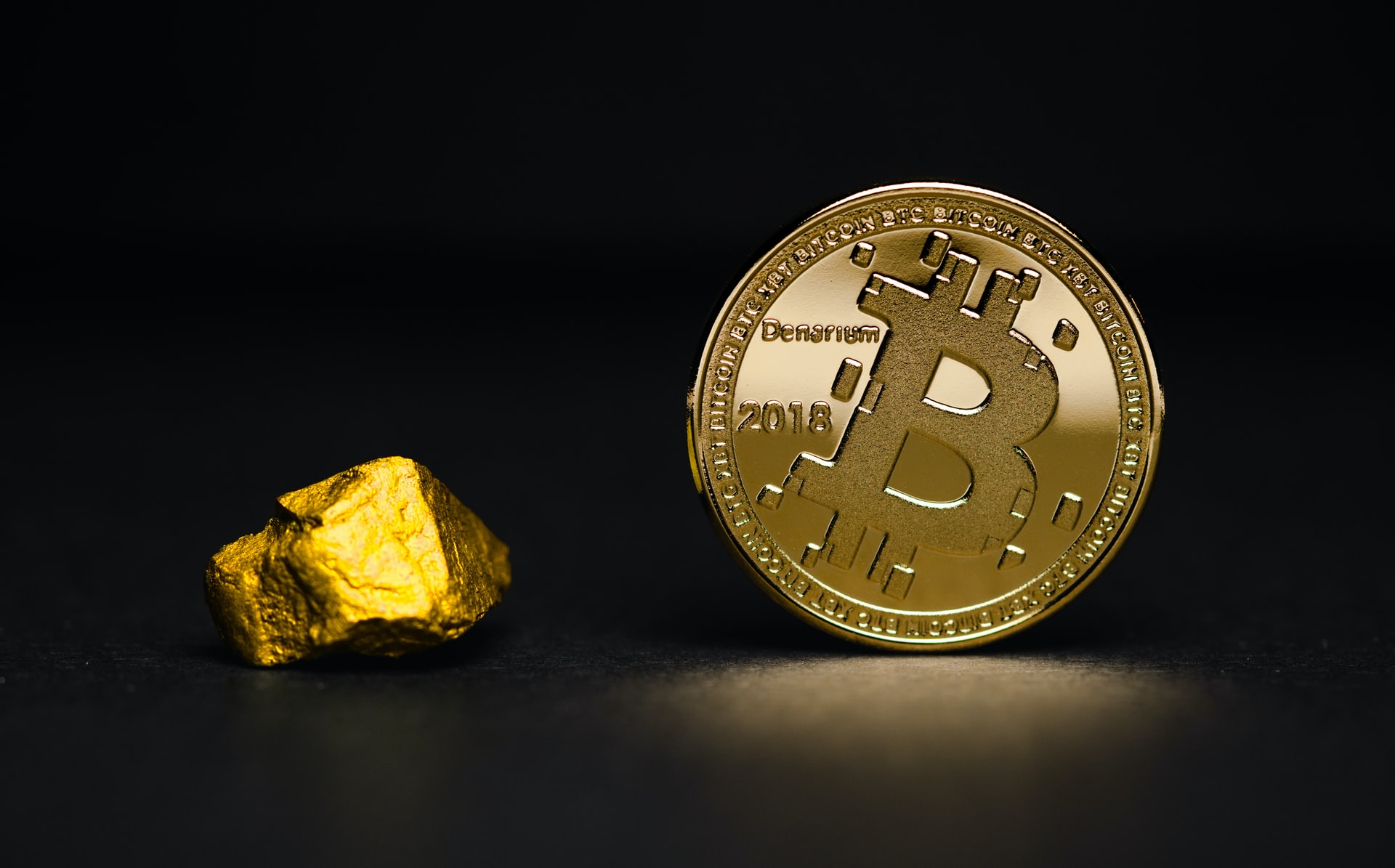 When Satoshi Nakamoto created bitcoin, he envisioned a peer-to-peer digital currency that would allow people to send money without the need for financial institutions. However, bitcoin's use as a store of value overshadowed its original goal, and people started referring to it as "digital gold."
But is it?
Bitcoin as Digital Gold
As you think of bitcoin as digital gold, the first thing you notice is the golden colour circling its symbol. If you go back in history in the times before bitcoin, developers were keen to create a currency that would be the digital version of gold. For instance, the inefficiencies of conventional financial systems and the use of gold as currency inspired Nick Szabo to create Bit Gold.
So, that could have been the thinking of the time: marrying the pros of digital currencies with the benefits of precious metals. That could explain why a yellowish-orangey colour circles the bitcoin symbol.  Also, bitcoin is often illustrated as a golden coin.
Nevertheless, the association between bitcoin and gold does not end with the logo.
Digital Gold vs. Physical Gold
Bitcoin and gold have several similarities.
They both have a limited supply, which boosts their value.
You can divide both assets into smaller units and they will not lose per unit value. The smallest unit of bitcoin is the satoshi. 100 million satoshis make one bitcoin.
Gold is stable, and so is bitcoin. Although the latter is volatile in terms of price, bitcoin's underlying technology, the blockchain, gives it stability.
They are both easily recognisable.
Bitcoin is more superior to gold because you can move it to any place of the world in minutes, it is impossible to counterfeit, and it facilitates online payments.
Furthermore, bitcoin is more accessible and easy to hoard. Exchanges and peer-to-peer marketplaces like Paxful are making it easier for people across the globe to own cryptocurrencies. For instance, with a smartphone and an internet connection, anyone in the world can buy bitcoin.
Therefore, saying bitcoin is digital gold is an oversimplification. Bitcoin is superior than gold in terms of features and potential impact on economies. However, viewing bitcoin as digital gold is a strategy beginners can use to easily understand the cryptocurrency.
Bitcoin as a Store of Value
After Satoshi released bitcoin to the world, the response was probably better than the unknown creator could have hoped. The cryptocurrency attracted a loyal community that started using bitcoin as a store of value because of its scarcity, safe-haven characteristics, and the fact that it is impossible to counterfeit. As a result, many people are holding bitcoin as a long-term investment because they believe in its long-term value. Moreover, the population of bitcoin supporters is continuously growing.
The debate on whether bitcoin is a store of value or not has been raging for years. While bitcoin "HODLers" believe that bitcoin will one day make them wealthy and shield them from a financial crisis, others believe that bitcoin, which is also partially money, cannot be a store of value as well.
That said, bitcoin has made several people into billionaires, proving that it is a practical store of value. Gold is a store of value as well, and it offers financial freedom and protection during economically tough times. However, governments could deny citizens from owning gold. On the other hand, governments would have a more difficult time blocking citizens from owning bitcoin.
Where Does Bitcoin Get Its Value?
The answer to this question is simple. The decentralised nature of bitcoin gives it a lot of value. As the first digital currency that is not under the control of any government or organization, bitcoin is extremely valuable. Therefore, anyone that is against conventional financial systems will find bitcoin very attractive.
Gold is also a decentralised asset. However, the fact that it is not easy to move or hoard, makes bitcoin arguably the more valuable asset.
The Money of the Internet
Although bitcoin as money was overshadowed for some time by its store of value feature, this is changing. The introduction of the lightning network and its continuous growth is facilitating bitcoin as the money of the internet.
The Lightning Network (LN) is a payment protocol that uses smart contracts to facilitate fast bitcoin transactions. LN is built on top of the Bitcoin blockchain as a second-layer application. LN is supposed to solve Bitcoin's inability to process more transactions per second. The network promises to handle millions to billions of transactions per second compared to bitcoin's seven. Currently, you can enjoy the speed of LN by getting wallets like Zap, Breez, and Eclair. However, these wallets are still in development and could have bugs.
LN is taking time to grow, and it has not come through on its promise yet. Also, researchers observe that LN is becoming more centralised and, therefore, more prone to attacks.
Scalability issues aside, bitcoin has the potential to change the payments sector. Major companies like Microsoft, AT&T, and Namecheap are accepting bitcoin as payment. Additionally, platforms like Paxful are enabling businesses to accept payments from anyone in the world through bitcoin.
As such companies set the stage for bitcoin as the money of the internet, it will take time for the world to uniformly accept bitcoin as a payment method. That means that its money functionality will remain underutilised for the time being.
It is clear by now that bitcoin provides more benefits than gold. Therefore, referring to it as digital gold is an understatement. Bitcoin has a lot to offer, and with time, it could become a widely accepted payment method.
New Ethereum Wallet Argent Makes DeFi Accessible for Everyone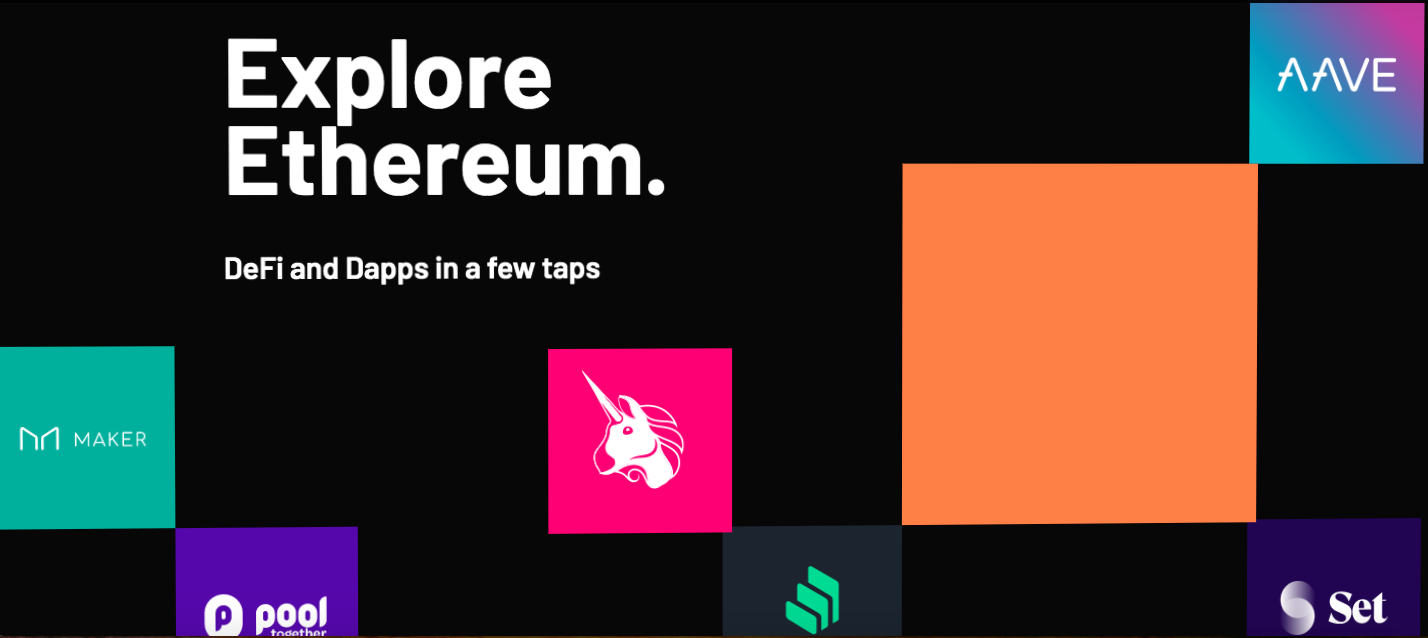 The DeFi market is booming. The total amount of crypto correctly locked in DeFi protocols recently exceeded $2.4 billion. More and more crypto investors are turning to DeFi DApps to earn interest on their cryptoassets. However, DeFi is still too complicated for the average non-techy investor to get involved. London-headquartered Ethereum wallet provider, Argent, wants to change that. 
BitcoinAfrica.io reached out to Argent co-founder and CEO, Itamar Lesuisse, to learn more about Argent and the DeFi market. 
What is Argent? 
Argent is a user-friendly Ethereum wallet that enables you to store, send, and receive, borrow, earn interest, and invest. Effectively, it is a one-stop-shop for all things DeFi at your fingertips.  
Unlike most Ethereum wallets, which focus purely on storing, sending, and receiving ETH and ERC-20 tokens, Argent goes a step further and provides easy access to an array of DeFi DApps. 
"Argent's mission is to empower everyone to control and prosper from their digital assets and identity. Everyone should have equal access to economic opportunity and crypto can be a critical enabler of this." Argent CEO, Itamar Lesuisse, told BitcoinAfrica.io 
"To this end, we've built the first non-custodial wallet with the ease of use and security of the best new bank apps. You can earn interest and invest in a tap via DeFi DApps; protect yourself with daily transfer limits, whitelisted contacts, and easy locking; and you never need a seed phrase," he added. 
Argent is available for Android and iOS and has a very smooth onboarding process. No mnemonic phrase to write down and no wallet.dat file to back up. You sign up a username and passcode, and you provide an email address and a phone number. That's it. 
To fund your wallet, you can either transfer ETH or ERC20 tokens or you can purchase them in-app via Apply Pay, bank card, or a bank transfer. This is made possible through a partnership with MoonPay.
Arguably, the best feature of Argent, however, is that it provides direct access to DeFi protocols in an extremely user-friendly way. 
DeFi Made Easy
Argent enables you to use the digital assets held in the wallet to invest in DeFi protocols with the click on a button. There is no need to sign up for each platform. You simply access the "Invest" section and have immediate access to leading DeFi protocols, such as Aave, Compound, PoolTogether, and Uniswap. 
Even first-time crypto users can get involved in DeFi. All it takes it choosing the asset you want to invest, how much of it, and in which protocol you would like to place it. 
For example, you could purchase $1,000 worth of USDC and place it in Compound to earn 1.75% APY. That would likely be more than the interest any bank would pay you on US dollars. 
Moreover, Argent users can invest in TokenSets, take part in PoolTogether, or provide in a Uniswap liquidity pool. 
What's Next for Argent?
Argent launched the public version of its app in May 2020 and has already made waves in the Etherem community. But this is only the beginning. 
"In the last few months we've launched our DeFi Hub (which provides one-tap access to the best DeFi DApps, like Compound, Aave and TokenSet), and also dark mode," Lesuisse told BitcoinAfrica.io. 
"Next, we're focused on making it easy for anyone to access a DApp, even if they don't have a crypto wallet. Our SDK for DApp developers will mean people can onboard to a DApp without a browser extension or seed phrase. They can easily buy crypto with fiat, and they can use the DApp without having to hold ETH. We hope it significantly lowers the barriers to DApp adoption," he added.
The Future of DeFi
Currently, the DeFi market is a playground for crypto traders and the Ethereum community. But the market is growing as it is receiving more media attention as well as an influx of funds. 
Lesuisse and his team envision that the DeFi market will become more accessible and user-friendly in the coming years. And that it will open it to non-crypto investors as well. 
"Over the next five years, we hope it becomes even easier to use, safer, and, most importantly, develops more use cases that are compelling to a wider audience. We hope by solving many of the usability issues that DApps can focus on building those use cases, taking DeFi from a niche to a mainstream topic."   
The DeFi market is still in its infancy. Vulnerabilities and bugs in already operational protocols will likely continue to plague DeFi as part of its growing pains. But that doesn't change the fact that DeFi has the potential to become the fintech innovation that will finally take power away from banks and into the hands of the people.
Top 7 Most Popular Methods for Buying Bitcoin in Africa

Buying bitcoin in Africa is possible with several easily accessible payment methods. This guide will look at seven of the most popular methods that Africans are using to purchase bitcoin.
Buying Bitcoin in Africa with Mobile Money
Sub-Saharan Africa is the leading mobile money market in the world. According to a GSMA report, the mobile money transaction value in Sub-Saharan Africa was $456.3 billion in 2019.
Some of the top mobile money providers on the continent are telecom companies like Safaricom, MTN, Econet, Airtel, Orange, Telekom, and Inwi. These companies offer M-Pesa, MTN Mobile Money, EcoCash, Airtel Money, Orange Money, T-Kash, and Inwi Money, respectively.
Since mobile money platforms are easily accessible in most parts of Africa, crypto exchanges and P2P marketplaces have adopted them as payment methods. For example, Paxful supports payments via all of the above mobile money platforms.
The acceptance of mobile money payments on crypto platforms means that buyers can use their local currencies to buy bitcoin.
To buy bitcoin via mobile money, all you need is the seller's phone number and name. In most cases, the seller should be a subscriber of the mobile money platform you are using to make payment.
Buying Bitcoin in Africa via Bank Transfer
Bank transfers are another popular method of buying bitcoin in Africa. While the number of mobile money subscribers in Africa is increasing rapidly, bank accounts are still relevant. According to data from Statista, 298 million adults in Africa had a bank account in 2017. Therefore, it makes sense that crypto platforms would support bank transfers as well.
Buying bitcoin via a bank transfer on Paxful, for instance, is as easy as transferring money to the bank account details the seller gives you.
Buying Bitcoin in Africa Through Cash in-Person
Paying in cash is also a popular method for buying bitcoin in Africa. You can use this method when you are meeting with a seller or visiting the offices of an exchange platform. Paying in cash is a safer method of purchasing bitcoin as long as you ask to see the BTC first. It is even safer to receive the bitcoin first before handing out the payment.
If you are uncomfortable making bitcoin transactions on a P2P platform or over the phone, you should opt to pay in cash during a face-to-face meeting.
Paxful offers a location filter that you can use to find the most suitable cash in-person deal near you.
Pay With PayPal
PayPal is a global payment method that is accessible by most people across the globe, including Africans. That is why a few crypto platforms like Paxful allow payments through PayPal.
However, many exchanges do not allow PayPal payments because of chargebacks. If you pay for BTC through PayPal, then report a few days later that you did not receive the bitcoin even though you did, PayPal is likely to favour you, the buyer. This means you will get a refund and keep the bitcoin. Since it is difficult to connect the BTC to the original owner, the seller has no evidence to make his case. Therefore, to avoid fraud, most crypto exchanges do not accept PayPal payments.
Nevertheless, platforms that accept this method of payment require buyers to undertake several actions to protect the seller. For example, Paxful advises sellers to ask buyers to write some words on a piece of paper and take a selfie with it. Sellers can use this photo as evidence in case of a dispute. Sellers could also ask buyers to provide an ID, a billing address, and a social media account link to prove their identities.
Pay Via Chipper Cash
Chipper Cash is a cross-border money transfer option that allows users to cash-in from their mobile money wallets. Once you top-up your Chipper wallet, you can send money for free to anyone in Ghana, Nigeria, Uganda, Rwanda, Tanzania, Uganda, and Kenya. Chipper plans to expand this service to more African countries.
The cross-border nature of Chipper Cash makes it ideal for buying bitcoin in Africa. So, if you are a Kenyan buyer on Paxful, you can purchase bitcoin from a seller in Ghana and pay via Chipper Cash. The platform uses live exchange rates to process cross-border transactions.
Exchange Other Digital Currencies for BTC
It is possible to exchange one digital currency for another on exchanges and P2P marketplaces. For example, you can exchange ETH on Paxful with a trader accepting this digital currency for selling BTC.
Trading one digital currency for another is suitable if you hold several digital currencies in your wallet. Additionally, you can use this method to make a profit and to accumulate your bitcoin holdings.
Exchange Gift Cards for Bitcoin
If you have an unused gift card that you received during Christmas, you can use it to buy bitcoin on a platform like Paxful. Alternatively, you can buy a gift card with cash then use it to buy bitcoin.
When buying bitcoin on Paxful with an Amazon gift card, for instance, you should take a high-resolution picture showing the codes on the physical card. Additionally, you should take a photo of the receipt showing you bought the gift card in cash.
It is easy to purchase bitcoin with a gift card, especially if you have one lying around unused or with a balance. Some of the gift cards that you can trade for bitcoin on Paxful include Amazon, Apple, Sephora, American Express, Asos, and Forever 21.
Some Africans abroad are using gift cards to send money to their relatives back home. To illustrate, a man in London sends his wife back in Nigeria an Amazon gift card worth $200. The wife then sells the gift card for bitcoin, and perhaps make a small profit. She then sells the bitcoin for more profit and cashes out in Naira.
Now that you know the most popular methods of buying bitcoin in Africa, you can learn how to trade bitcoin safely and securely in this guide.