Top 20 African Blockchain Influencers to Follow on Crypto Twitter in 2019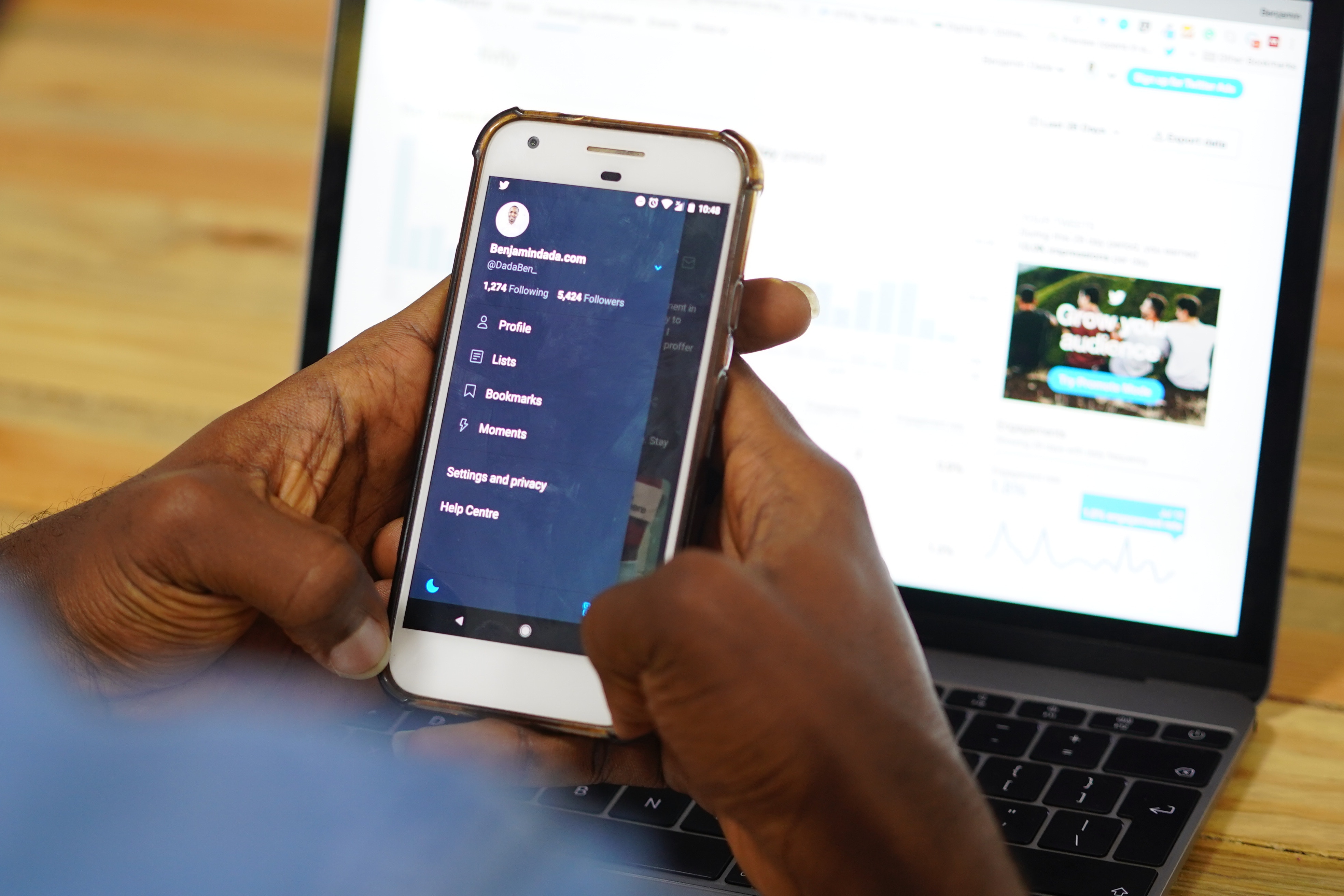 Blockchain technology has evolved beyond being a solely decentralised database for digital currencies. Now, the blockchain is being used to transform and disrupt traditional infrastructures in Africa from banking and healthcare to real estate and even ride shares.
BitcoinAfrica.io has compiled a list of 20 leading African blockchain influencers that are helping to make these changes happen.
Michael Kimani
Mic Kimani is the Chairman of the Blockchain Association of Kenya and co-founder at Chamapesa, a company using blockchain technology to digitise social savings groups in Africa. An expert with over five years of experience in the industry, Michael is considered one of Africa's foremost cryptocurrency and blockchain thought leaders.
"The answer is to take inspiration from the world of cryptocurrencies and use the tokenized forms of financial assets on DLT. In this new model, the graph of settlement relationships starts to look identical to that of trade relationships."

— Michael Kimani (@pesa_africa) March 11, 2019
John Karanja
John Karanja is the founder of BitHub Africa, a blockchain accelerator located in Nairobi, Kenya. He also founded the blockchain startup Whive, a peer-to-peer protocol that extends Bitcoin incentivising sustainable energy solutions through trustless rewards.
With #Blockchain #Banking is now a protocol Banks now compete with #StartUps 4 customers in this disintermediation process. The same thing happened in Transport Lending Hotel Communication because of the #Internet. The savvy will survive https://t.co/TqVt9vVE1C @BitHubAfrica

— qWainaina (@KaranjaJohn) January 22, 2019
Sonya Kuhnel
Sonya Kuhnel is a pioneer in the South African blockchain technology industry. She serves as Managing Director of the Blockchain Academy, co-founded the Blockchain Africa Conference, and BitSure that uses blockchain technology for retail payments.
I'm truly honoured to be one of the 50 women winners of the @cocreateSA #InspiringFiftySA initiative. Thank you @ogilvieone for the nomination & @HorbachBonnie for making this possible. Let's keep inspiring women through education in #STEM! pic.twitter.com/KmLPapKLRf

— Sonya Kuhnel (@SonyaKuhnel) August 1, 2018
Tricia Martinez
Tricia Martinez is the CEO and founder at Wala, a zero-fee financial services app for emerging markets. She is a behavioural economist who has made her career in driving innovative technology solutions to underserved people in Africa.
Building a company is hard. Revolutionizing an entire industry is unthinkable for many. BUT if you have grit, surround yourself with passionate people who are better and smarter than you, and build for and with customers anything is possible! @GetWala @DalaFoundation pic.twitter.com/BhOlhEr0lW

— Tricia Martinez (@TriciaTita) October 9, 2018
Vinny Lingham
Vinny Lingham is a serial entrepreneur and the CEO of CivicKey, a company that builds blockchain ID platforms. He was the ICT Personality of the Year in South Africa in 2008 and Shark Tank's first bitcoin investor.
And yet, there I was arguing that Bitcoin wasn't "yet" a #storeofvalue… 🤦‍♂️. It doesn't help the world if it's only a store of value for people who got in early… https://t.co/EcC1IOiqyG

— Vinny Lingham (@VinnyLingham) March 13, 2019
Alakanani Itireleng
Alakanani Itireleng is on a mission to educate Botswana's citizens about bitcoin and blockchain technology. Itireleng founded the Gaborone-based Satoshicentre, a platform aimed at teaching blockchain technology in Botswana and Africa, and the farming blockchain platform Plaas.
— alakanani (@bitcoinlady) October 28, 2018
Gareth Grobler
Gareth Grobler is a co-founder of the cryptocurrency exchange ICE³X and speaker on the topics of digital assets and blockchain technology. He has over 14 years of experience in IT infrastructure development.
No such a thing as a private #Blockchain, that is called a database. #blockchain is not a decentralised database, that is called cloud computing….

— Gareth Grobler (@R3LB0RG) June 27, 2018
Faith Obafemi
Faith Obafemi is a digital lawyer advising on legal tech, digital assets, smart contracts, and everything else blockchain-related. She is passionate about the blockchain industry and regularly contributes as a writer in this field.
@FaithObafemiEsq is a digital lawyer whose practice area revolves around legal tech, cryptocurrency, blockchain & smart contracts. Also a Founding Partner at Lex Futurus, an international blockchain law firm

Meet & Connect #BWC19

Register here to attend; https://t.co/haoXdWPjwE pic.twitter.com/tczuWk88S4

— Blockchain African Ladies (@ladies_african) February 19, 2019
Frank Deya
Frank Deya is the COO of æternity Hub Africa and co-founded Nairobi-based blockchain startup BitSoko. He is also a regular speaker at blockchain events in Kenya.
Launching in merchant stores across Kenya.

Driving mainstream adoption and building the community. #cryptocurrency #blockchain #aeternity pic.twitter.com/qPWhmQLcXn

— Frank Deya (@_bizdev) February 25, 2019
Tawanda Kembo
Tawanda Kembo is a co-founder of Zimbabwean bitcoin exchange Golix. He has been involved with the blockchain technology since 2013 and has acted as a consultant to several blockchain companies in Africa.
Tawanda Kembo (@tkembo), CEO of Zimbabwe exchange @golixdotcom. "Crypto was created for Africa" pic.twitter.com/SASZUSuR4e

— Carel de Jager (@BlockchainJag) June 5, 2018
Verengai Mabika
Verengai Mabika is a Senior Policy Advisor at the Global Public Policy team and a blockchain enthusiast. In his own words, he is a social innovation freak who helped to build Zimbabwean cryptocurrency exchange Golix.
Happening today @AIS_Africa in Dakar, the Council of Europe & African Union Commission organising the first forum on Cybercrime in Africa to tackle the growing concern of Cybercriminality. These forums will take place annually in the coming years @ISOC_Africa #ShapeTomorrow pic.twitter.com/HQzEovTDh5

— Verengai Mabika (@VerengaiMabika) May 7, 2018
Dickson Nsofor
Dickson Nsofor is the CEO and co-founder of Korapay, a cross-border payment and remittance platform, that aims to connect Africa to the rest of the world.
Firstly,
Bitcoin is not Blockchain!
In practical terms, lets call Blockchain = Electricity and lets say Bitcoin = Light Bulb.
Most people think of Electricity as Light, so its understandable why people think Bitcoin is Blockchain.#ingressivechatwithDickson@_Ingressive_

— Dickson Nsofor (@DicksonNsofor) February 19, 2019
Professor Nii Quaynor
Professor Nii Quaynor is a Ghanaian Internet pioneer. He is well known for pioneering Internet development and expansion throughout Africa for almost two decades, establishing some of the continent's first Internet connections. He is also the Chairman of Ghana Dot Com and a proponent of cryptocurrencies and blockchain technology for Africa.
Congratulations to the Father of the Internet Prof. @niinarkuquaynor
on winning the Lifetime Achievement Award in Development of the #Internet @GheCommerceExpo awards night.
We are proud to be associated with you. pic.twitter.com/xt3xLwWj3H

— Ghana Dot Com Ltd (@Ghanadotcomltd) December 3, 2018
Kwame Rugunda
Kwame Rugunda is the Chairman of the Blockchain Association of Uganda. He is also the CEO of CryptoSavannah, which offers solutions, advice and training in blockchain technology, and organised the Africa Blockchain Conference.
It is great for Uganda to create blockchain software developers, a most sought after skillset globally. This can significantly impact and change the character of Uganda's economy. @FrankTumwebazek @SavannahX_Devs @noryo @Uwihanganye_A https://t.co/FqQSt8mHfR

— Kwame Rugunda (@KwameRugunda) December 31, 2018
Riccardo Spagni
Riccardo Spagni is the founder of the privacy-centric digital currency Monero. He acts as the lead of the Monero Dev team and is also involved in several projects and startups including South Africa-based Tari.
On the 10th Bitcoinversary we present our best attempt at singing A Million Dreams. Warning: all involved are not professional singers, this is just for the love and joy of it:)https://t.co/ZPaLW7Sgp0

— Riccardo Spagni (@fluffypony) January 3, 2019
Farzam Ehsani
Farzam Ehsani is a Co-Founder and CEO at VALR, a new South African digital asset exchange. He also helped to establish the Foundery, RMB's fintech unit, where he is currently leading Rand Merchant Bank's blockchain initiative.
3/ If Bitcoin is a pyramid scheme, then by the same reasoning, one must certainly classify gold as a pyramid scheme too. But it's not. And the SARB knows that well enough to own R63 billion of the yellow metal.

— Farzam Ehsani (@farzamehsani) February 22, 2019
G-J van Rooyen
G-J van Rooyen is the CEO of Custos Tech, a company using blockchain technology with forensic watermarking to impact copyright protection.
I only just read this! If the hype around cryptocurrencies seems confusing and irrational, put down what you're doing and read Adam's letter https://t.co/U9DQpaPp7B

— G-J van Rooyen (@gvrooyen) October 31, 2017
Devon Krantz
Devon Krantz is a co-founder and managing director of Linum Labs. Linum Labs provides blockchain training, consulting, smart contract auditing and software development solutions globally.
We just sent out our latest round of acceptances for @ETHCapeTown Mentors & Volunteers! 🎉🇿🇦 Would really still like to see even MORE involvement from the local Blockchain Ecosystem in Cape Town and Joburg – come on fam, GET INVOLVED

— Devon Krantz (@Devkrz) March 14, 2019
Lorien Gamaroff
Lorien Gamaroff is the CEO of South African cryptocurrency wallet startup Centbee. He is a regular speaker at blockchain conferences and a proponent of the recently forked Bitcoin Cash offshoot Bitcoin Satoshi Vision (BSV).
Next speaker announcement is @gamaroff! Lorien MC'ed our 2018 conference. He is Co-Founder & CEO of @Centbee, a #cryptocurrency wallet for sending, receiving or storing #Bitcoin. Lorien will be on the panel, Cryptocurrency Adoption in #Africa 6 Mar in #CapeTown. Don't miss it! pic.twitter.com/TmDCBAM4gS

— Blockchain Africa (@BlockchainZA) January 15, 2019
Elisha Owusu Akyaw
Elisha Owusu Akyaw is Africa's youngest blockchain influencer, marketer and journalist. The 17-year-old Ghanaian founded BlockXAfrica, a blockchain marketing company, and the cryptocurrency news site CoinNewsLive.com.
Want a Job in Crypto? Here Are 7 African Crypto Startups That Are Hiring by @BitcoinAfricaio #Blockchain #Africa #Innovation #Tech https://t.co/O5jqwB1wia

— Elisha Owusu Akyaw 🐂₿ (@ghcryptoguy) March 13, 2019
Weekly Roundup: Swahili Blockchain Book Now Available, Binance P2P Volumes Hit $280 Million in Africa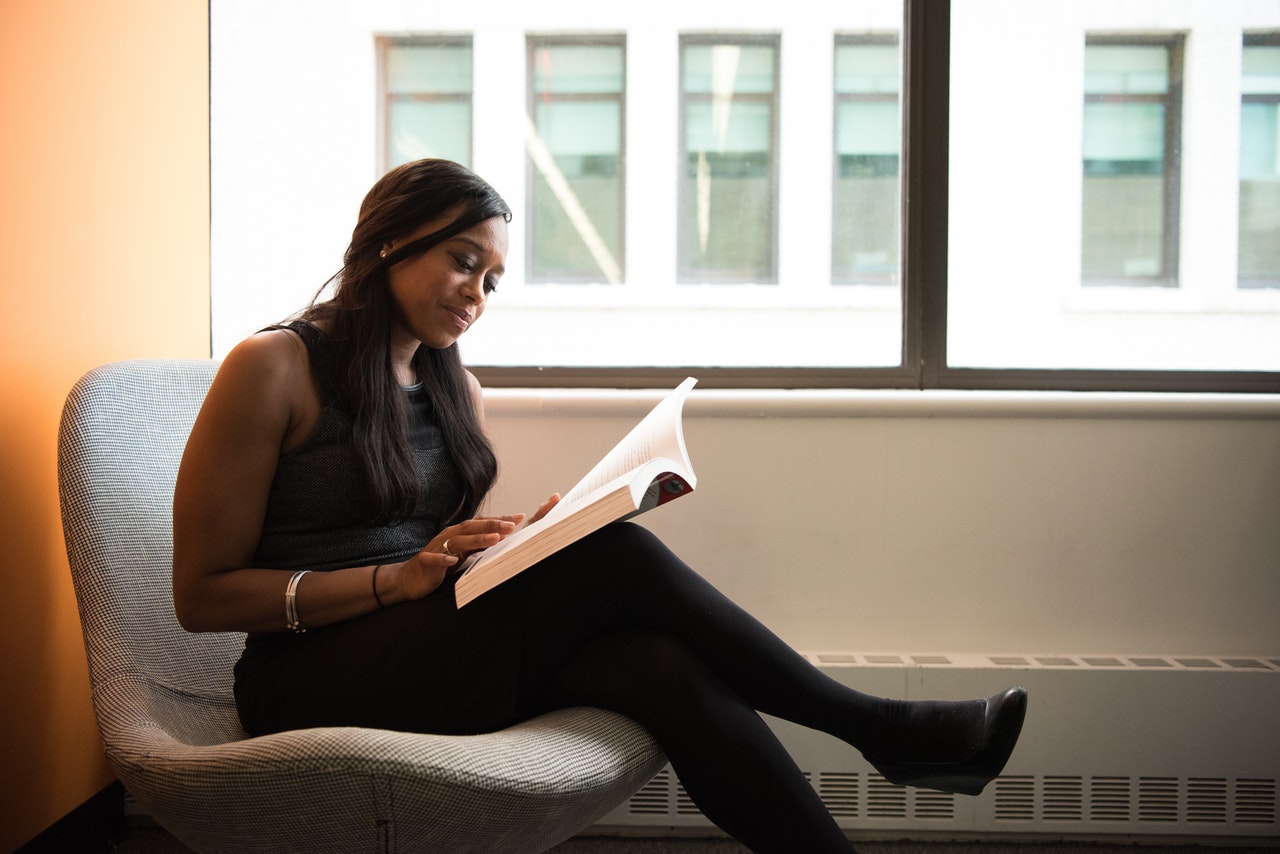 After experiencing raging swings this year, Bitcoin hit a new all-time high this week. On Monday, bitcoin recorded a price of $19,850, breaking the 2017 record. In other news, the Swahili blockchain book is now available for purchase, and Binance P2P trading in Africa is flourishing.
Read these and other stories in our news roundup this week.
Swahili Blockchain Book Now Available
The Swahili blockchain book is now available for purchase. The goal of this book, Jielimishe Kuhusu Blockchain, is to educate Swahili readers about blockchain technology. As a result, readers can contribute to regulatory conversations in their countries to help policymakers make the best decisions.
The Governor of the Central Bank of Tanzania (BoT), Professor Florens Luoga, is one of the first people to read the book. Sandra Chogo, the author, handed him the blockchain book during a conference held in the country.
According to Chogo, the Governor's interest in the book could indicate that the regulator is warming up to the blockchain and cryptocurrencies. The book has already received a positive reception from the Tanzanian government.
Binance P2P Volumes Hit $280 Million in Africa
Binance P2P trading in Africa has grown significantly because the exchange is supporting six local currencies. So far, the exchange has processed a total volume of $280 million P2P trades in Africa.
In March 2020, Binance started supporting the Nigerian naira. Currently, African users can use Binance P2P to buy and sell BTC, USDT, DAI, BNB, ETH, and BUSD using the Kenyan shilling, the South African rand, the Nigerian naira, the Moroccan dirham, the Ghanaian cedi, and the Egyptian pound.
According to Binance, P2P traders on the platform are making an income between $30 and $350 each day.
"I solely rely on P2P trading as the main source of my income. With P2P trading, I can sufficiently meet my needs and bills. The best thing is that I can trade at my own time and any place," said Robacoin, a P2P merchant.
P2P trading on the continent could continue the upward trend as more and more Africans turn to crypto to make an income and to remit money.
Nigeria Could Develop a Crypto and Blockchain Framework
The Securities and Exchange Commission in Nigeria classified digital assets as securities a few months ago. Now, the regulator and the Ministry of Finance are discussing the creation of a crypto and blockchain framework.
According to recent news, the two bodies want to create a regulatory environment for blockchain. Also, the Nigeria SEC is keen to facilitate the adoption of the technology.
"The general objective of regulation is not to hinder technology or stifle innovation, but to create standards that encourage ethical practices that ultimately make for a fair and efficient market," the SEC Nigeria stated.
Furthermore, the country is hoping to obtain $10 billion in revenue from blockchain technology by 2030.
Sarafu Network Beneficiaries Soar 40,000
One of Africa's community currencies project, Sarafu Network, now has 40,000 beneficiaries. The Grassroots Economics initiative is helping communities in rural Kenya to access basic needs like food. To date, users have traded more than 100 million community tokens. In October 2020, for instance, the beneficiaries traded more than 8 million Sarafu tokens for food. During a global pandemic and a declining economy, the Sarafu Network is helping the needy to stay afloat.
Grassroots Economics uses the power of the blockchain to create community inclusion currencies (CICs).
"In a typical community dependent on injections of the national currency – trade will often slow to a crawl and stop due to lack of a national currency as commodity prices increase. As we have seen in Kenya where Sarafu has been distributed to over 40,000 people, in communities with a Community Inclusion Currency trade can continue," Grassroots Economics Founder Will Ruddick says.
To learn more about Bitcoin, download the Bitcoin Beginner's Handbook for free.
How to Buy Bitcoin with Gift Cards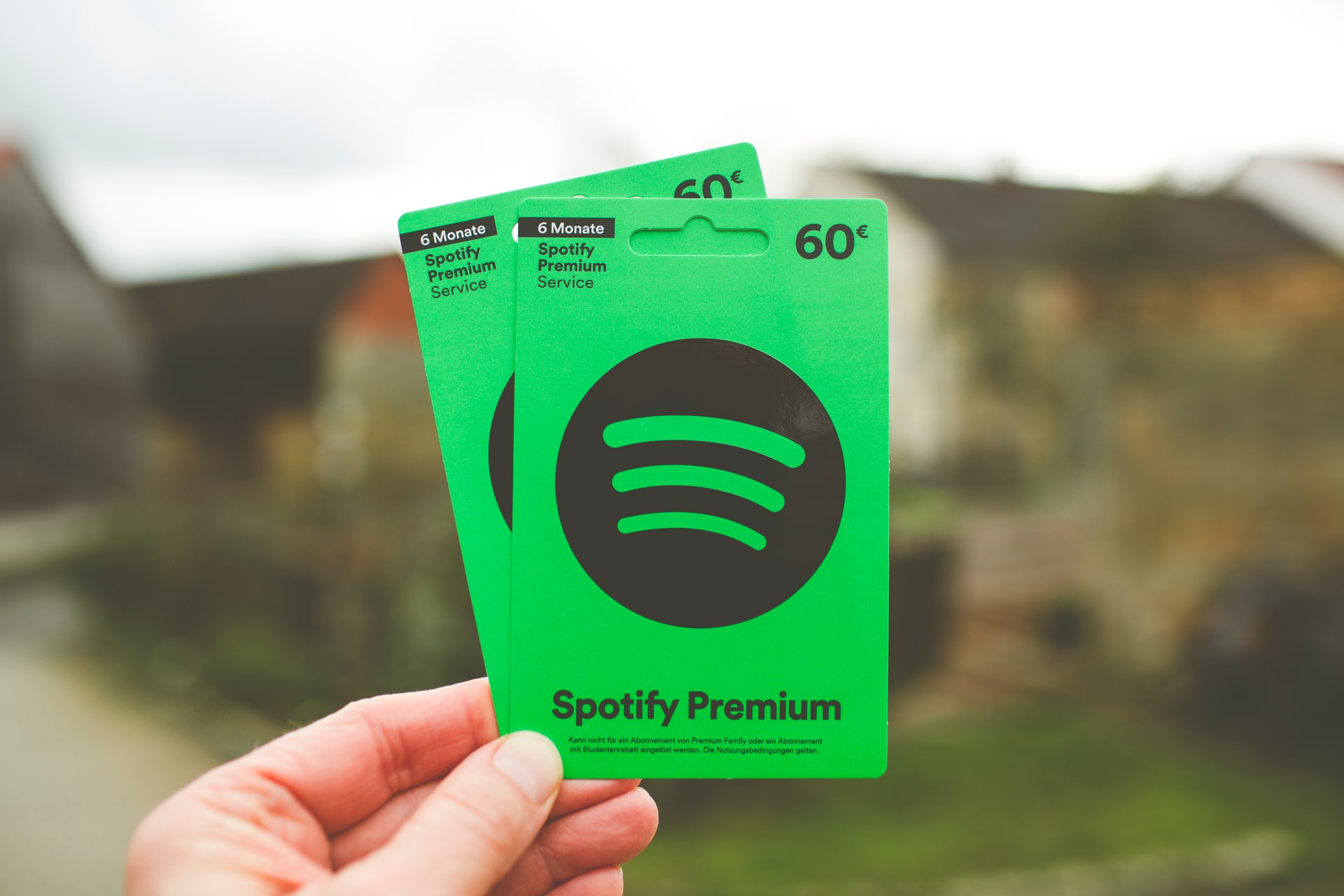 In this guide, you will learn how to buy bitcoin with gift cards on Africa's leading bitcoin peer-to-peer marketplace Paxful.
How to Buy Bitcoin with Gift Cards
If you have a gift card that is unused or with a balance, you can trade it for bitcoin. Leading bitcoin exchange Paxful is making it easy for people across the globe to trade gift cards for crypto.
According to a recent report by Arcane Research, gift cards are the most popular payment method on Paxful. One of the reasons for this is that immigrants use gift cards to send remittances home.
The steps below will show you how to buy bitcoin with gift cards.
First, ensure that the gift card you want to sell has a balance. Also, take a photo of the receipt you received after buying your gift card. If you did not buy it, ask the person that did to send you a picture of the receipt. Bear in mind that some buyers might only accept a gift card purchased with cash.
Visit the Paxful website.
Next, create an account. If you already have an account, log in.
Carry out all the KYC requirements. On Paxful, that includes providing proof of your identity and address, email address verification, and phone number verification.
After completing the KYC process, click "Buy" then select 'Bitcoin.'
Choose gift cards as the payment method. Also, enter the amount you wish to spend in your preferred currency. When inserting the amount, consider the gift card balance. Note that you cannot sell a fraction of the card's value.
Click "Search Offers." The platform will display a list of all traders that fit the terms you entered.
Look for traders that are accepting the gift card you are selling. For instance, if you have an iTunes gift card, look for traders that are accepting this card.
Examine their buying limits, prices, and terms. Also, review the trust rating of the seller, the feedback they have received, and if they have verified all their details. Trading with a fully-verified person reduces the risk of trading with a false trader. You will also want to trade with an active trader.
Once you find the right trader, click "Buy."
Final Trading Steps
Read the terms of the seller.
Kick start a chat if the platform offers this feature. On Paxful, you can have a live chat with the seller. Here, you shall send a photo of the gift card and proof of ownership in the form of a receipt. Since sellers could offer invalid cards, Paxful requires them to upload a security deposit of 0.1BTC. The security deposit protects buyers from fraud.
Once you have provided the bitcoin seller with all the necessary card details, click "Paid."
The seller will confirm payment after they have verified the card's balance. Most retailers allow gift cardholders to view the balance online.
After the bitcoin seller has confirmed the payment, you will receive your bitcoin. The BTC balance should reflect after a few minutes.
Creating An Offer
Alternatively, you can set up a buy bitcoin offer.
Here is how to go about it:
Log into your account.
Select bitcoin as the cryptocurrency you want to buy.
Choose gift cards as the payment method.
Select the currency of your choice.
Pick a bitcoin rate. You can choose the market or fixed price.
Select the price margin. This is the percentage of your offer, above or below the market price.
Enter the trade and time limits.
Next, write the trade terms and instructions. You can also choose the verification requirements for potential bitcoin sellers.
Once you are satisfied, create your offer and wait. The platform will display the offer to traders that are selling bitcoin in exchange for gift cards. If a trader likes your terms, then they will initiate a trade with you.
Purchasing bitcoin with gift cards is a straightforward process. To start buying bitcoin with gift cards, sign up to Paxful today.
*This article was written in cooperation with Paxful, Africa's leading peer-to-peer bitcoin exchange. 
RESIST! How Activists Can Use Bitcoin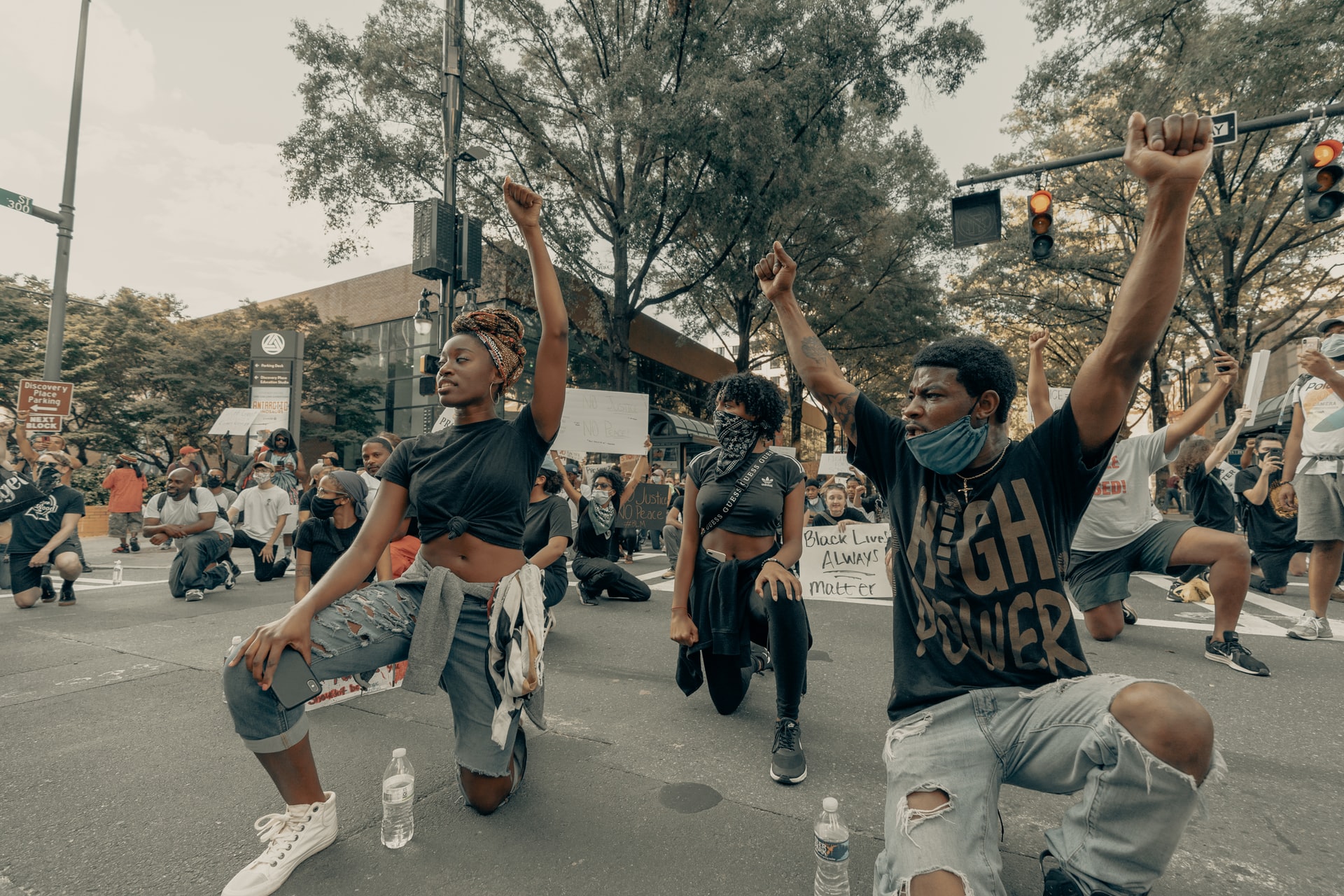 As social justice movements leverage social media platforms like Twitter to make their voices heard, many have discovered a new tool: Bitcoin. The internet is the epicentre of social change, and it only makes sense that activists are now adding bitcoin to their arsenal. During the recent #EndSARS Nigerian campaign, young feminists raised $55,000 in cash and bitcoin donations, which is an example of how activists can use bitcoin to raise funds.
So, can cryptocurrencies provide the same level of impact on activism as social media platforms? This article explores how activists can use bitcoin.
The Financial Challenges of Activism
Any activist willing to protest against injustice should know how to raise money. Protesters need banners, water, food, and medical care in case they get hurt. These requirements come at a cost, necessitating movements to search for funds.
Activists can raise money out of pocket or they can reach out to well-wishers for donations. The former option is unreliable, which means that social justice movements have to fully rely on donations. Unfortunately, government censorship can make it hard for such movements to receive donations through banks and other conventional financial institutions. Moreover, they could punish the donors that support social justice campaigns.
The #EndSARS campaign, for instance, has faced challenges with receiving donations because the Flutterwave links were down for some time. According to Tweets on the Feminist Coalition account, the Central Bank of Nigeria could have been behind the Flutterwave payment issues. However, it is unclear. Flutterwave is a payment solution in Nigeria, while the Feminist Coalition is one of the organisations that has been active in raising donations for the campaign.
Furthermore, donors outside the country where a campaign is taking place will find it challenging to send donations due to the high cost of sending money. Also, online payment platforms like PayPal are not available in every country. That prevents people in these countries from making donations to campaigns happening in other parts of the world.
Speed is also important when collecting donations. Activists will often need funds immediately to keep a campaign going long enough to make an impact. Therefore, if they are not receiving cash directly, they might have to visit a bank to withdraw large amounts of money. That could waste a lot of precious time.
Can Activists Use Bitcoin to Solve Financial Problems?
Yes, they can.
Bitcoin is censorship-resistant, which means that governments cannot prevent activists from receiving donations in bitcoin. That provides the convenience that activists need to fund their campaigns when they are still "hot" enough to make a difference.
To solve the challenge of receiving donations through Flutterwave, the Feminist Coalition is now accepting bitcoin donations only.
Bitcoin is pseudonymous, which means that governments cannot easily trace bitcoin transactions to the real-world identities of the senders and recipients. That offers a sense of security to both donors and activists, especially in countries where protesting can mean beatings, jail time, or death.
It is even better when social justice movements are decentralised because there are no public leaders that law enforcement can pursue. For instance, much of the #EndSARS and #BlackLivesMatter campaigns grew organically online.
Therefore, activists can use bitcoin to receive pseudonymous and censorship-resistant donations.
Moreover, they can receive donations from anywhere at any time. That is because bitcoin is accessible 24/7 to anyone with a smartphone or computer and an internet connection. As a result, more people can financially support causes they believe in, even though they live on another continent.
Also, bitcoin transactions do not involve third parties, thereby cutting down the cost and increasing transaction speeds. Once a donor sends BTC, the activist will receive it in minutes and fund their campaign immediately.
Furthermore, buying supplies for a protest becomes easier when local businesses start accepting crypto payments. For instance, several local businesses started accepting cryptocurrencies in 2019 in support of the Hong Kong protests against Chinese influence.
Bridging the Wealth Gap
Fighting deep-rooted social injustices require bridging the wealth gap between the oppressors and the oppressed.
In a world where the wealthy influence political decisions in their favour, amassing wealth could be a possible solution that marginalised communities can adopt to fight discrimination.
Here is where bitcoin can come in.
Since marginalised communities suffer discrimination from traditional financial institutions, bitcoin becomes an attractive alternative. The censorship-resistant and easy accessibility of bitcoin means that marginalised communities can use it to create wealth and acquire financial freedom and the power to fight prejudices.
By way of illustration, activists can direct part of the bitcoin donations they receive to fund small businesses in the community. As a result, financially stronger businesses can create jobs and increase the purchasing power of other community members.
Other methods that communities can use to create wealth include buying and holding bitcoin and accessing business loans in crypto.
Money can help fight police brutality better than protesting on the streets. That is what Bitcoin and Black America author, Isaiah Jackson, believes.
"Without economic strength, you have cops coming from outside of the community […], and they do not value it [or the people]. They do not see you as a person, and that is an issue," he told Cointelegraph.
Moreover, marginalised communities can create their tokens or community currencies to improve their financial positions.
Social media has made the world aware of the social injustices that take place in various parts of the world. Now, bitcoin and other cryptocurrencies are giving the world a chance to support social justice movements financially. Together, both tools are creating a world where no one has to fight injustices alone.