Top 20 African Blockchain Influencers to Follow on Crypto Twitter in 2019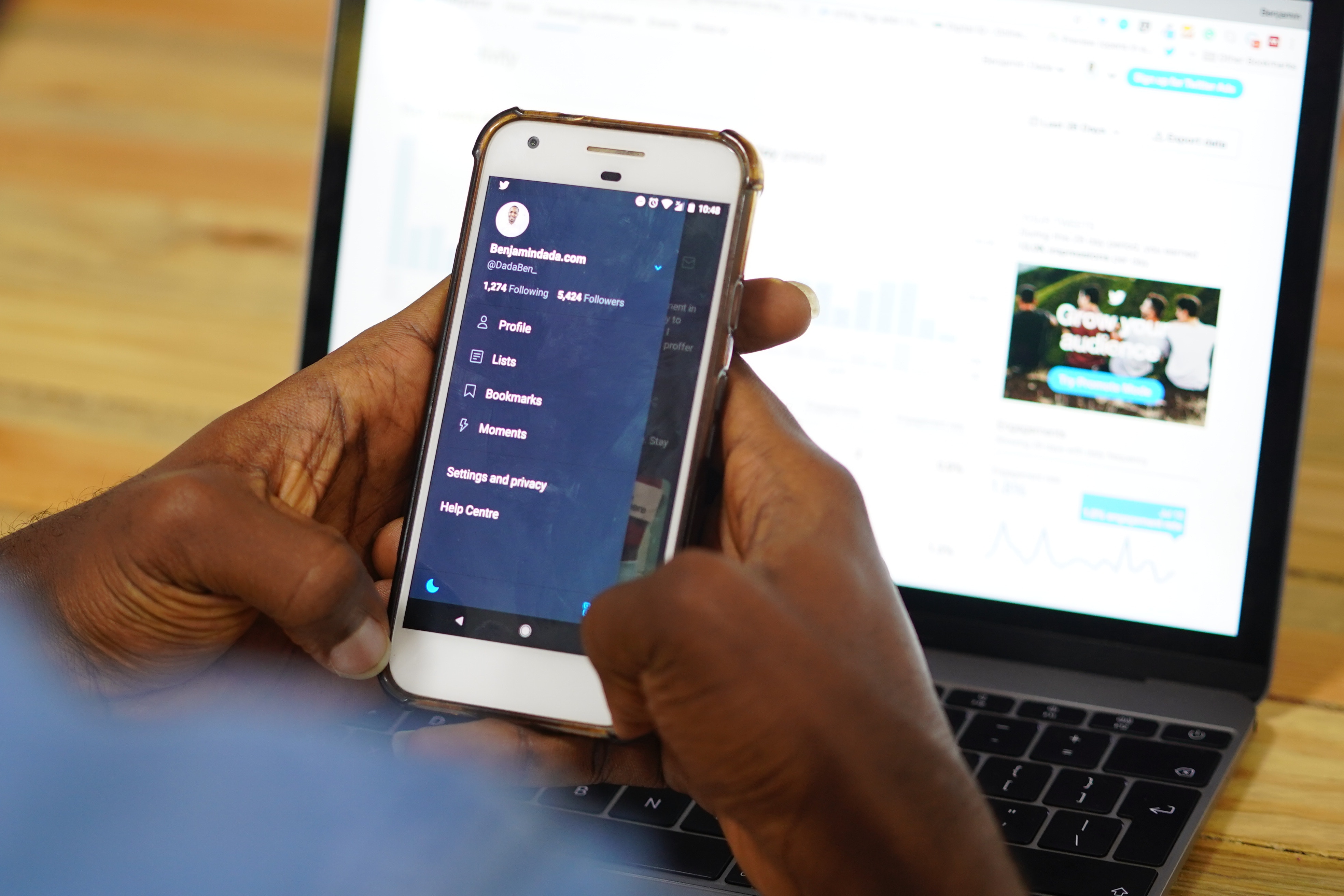 Blockchain technology has evolved beyond being a solely decentralised database for digital currencies. Now, the blockchain is being used to transform and disrupt traditional infrastructures in Africa from banking and healthcare to real estate and even ride shares.
BitcoinAfrica.io has compiled a list of 20 leading African blockchain influencers that are helping to make these changes happen.
Michael Kimani
Mic Kimani is the Chairman of the Blockchain Association of Kenya and co-founder at Chamapesa, a company using blockchain technology to digitise social savings groups in Africa. An expert with over five years of experience in the industry, Michael is considered one of Africa's foremost cryptocurrency and blockchain thought leaders.
"The answer is to take inspiration from the world of cryptocurrencies and use the tokenized forms of financial assets on DLT. In this new model, the graph of settlement relationships starts to look identical to that of trade relationships."

— Michael Kimani (@pesa_africa) March 11, 2019
John Karanja
John Karanja is the founder of BitHub Africa, a blockchain accelerator located in Nairobi, Kenya. He also founded the blockchain startup Whive, a peer-to-peer protocol that extends Bitcoin incentivising sustainable energy solutions through trustless rewards.
With #Blockchain #Banking is now a protocol Banks now compete with #StartUps 4 customers in this disintermediation process. The same thing happened in Transport Lending Hotel Communication because of the #Internet. The savvy will survive https://t.co/TqVt9vVE1C @BitHubAfrica

— qWainaina (@KaranjaJohn) January 22, 2019
Sonya Kuhnel
Sonya Kuhnel is a pioneer in the South African blockchain technology industry. She serves as Managing Director of the Blockchain Academy, co-founded the Blockchain Africa Conference, and BitSure that uses blockchain technology for retail payments.
I'm truly honoured to be one of the 50 women winners of the @cocreateSA #InspiringFiftySA initiative. Thank you @ogilvieone for the nomination & @HorbachBonnie for making this possible. Let's keep inspiring women through education in #STEM! pic.twitter.com/KmLPapKLRf

— Sonya Kuhnel (@SonyaKuhnel) August 1, 2018
Tricia Martinez
Tricia Martinez is the CEO and founder at Wala, a zero-fee financial services app for emerging markets. She is a behavioural economist who has made her career in driving innovative technology solutions to underserved people in Africa.
Building a company is hard. Revolutionizing an entire industry is unthinkable for many. BUT if you have grit, surround yourself with passionate people who are better and smarter than you, and build for and with customers anything is possible! @GetWala @DalaFoundation pic.twitter.com/BhOlhEr0lW

— Tricia Martinez (@TriciaTita) October 9, 2018
Vinny Lingham
Vinny Lingham is a serial entrepreneur and the CEO of CivicKey, a company that builds blockchain ID platforms. He was the ICT Personality of the Year in South Africa in 2008 and Shark Tank's first bitcoin investor.
And yet, there I was arguing that Bitcoin wasn't "yet" a #storeofvalue… 🤦‍♂️. It doesn't help the world if it's only a store of value for people who got in early… https://t.co/EcC1IOiqyG

— Vinny Lingham (@VinnyLingham) March 13, 2019
Alakanani Itireleng
Alakanani Itireleng is on a mission to educate Botswana's citizens about bitcoin and blockchain technology. Itireleng founded the Gaborone-based Satoshicentre, a platform aimed at teaching blockchain technology in Botswana and Africa, and the farming blockchain platform Plaas.
— alakanani (@bitcoinlady) October 28, 2018
Gareth Grobler
Gareth Grobler is a co-founder of the cryptocurrency exchange ICE³X and speaker on the topics of digital assets and blockchain technology. He has over 14 years of experience in IT infrastructure development.
No such a thing as a private #Blockchain, that is called a database. #blockchain is not a decentralised database, that is called cloud computing….

— Gareth Grobler (@R3LB0RG) June 27, 2018
Faith Obafemi
Faith Obafemi is a digital lawyer advising on legal tech, digital assets, smart contracts, and everything else blockchain-related. She is passionate about the blockchain industry and regularly contributes as a writer in this field.
@FaithObafemiEsq is a digital lawyer whose practice area revolves around legal tech, cryptocurrency, blockchain & smart contracts. Also a Founding Partner at Lex Futurus, an international blockchain law firm

Meet & Connect #BWC19

Register here to attend; https://t.co/haoXdWPjwE pic.twitter.com/tczuWk88S4

— Blockchain African Ladies (@ladies_african) February 19, 2019
Frank Deya
Frank Deya is the COO of æternity Hub Africa and co-founded Nairobi-based blockchain startup BitSoko. He is also a regular speaker at blockchain events in Kenya.
Launching in merchant stores across Kenya.

Driving mainstream adoption and building the community. #cryptocurrency #blockchain #aeternity pic.twitter.com/qPWhmQLcXn

— Frank Deya (@_bizdev) February 25, 2019
Tawanda Kembo
Tawanda Kembo is a co-founder of Zimbabwean bitcoin exchange Golix. He has been involved with the blockchain technology since 2013 and has acted as a consultant to several blockchain companies in Africa.
Tawanda Kembo (@tkembo), CEO of Zimbabwe exchange @golixdotcom. "Crypto was created for Africa" pic.twitter.com/SASZUSuR4e

— Carel de Jager (@BlockchainJag) June 5, 2018
Verengai Mabika
Verengai Mabika is a Senior Policy Advisor at the Global Public Policy team and a blockchain enthusiast. In his own words, he is a social innovation freak who helped to build Zimbabwean cryptocurrency exchange Golix.
Happening today @AIS_Africa in Dakar, the Council of Europe & African Union Commission organising the first forum on Cybercrime in Africa to tackle the growing concern of Cybercriminality. These forums will take place annually in the coming years @ISOC_Africa #ShapeTomorrow pic.twitter.com/HQzEovTDh5

— Verengai Mabika (@VerengaiMabika) May 7, 2018
Dickson Nsofor
Dickson Nsofor is the CEO and co-founder of Korapay, a cross-border payment and remittance platform, that aims to connect Africa to the rest of the world.
Firstly,
Bitcoin is not Blockchain!
In practical terms, lets call Blockchain = Electricity and lets say Bitcoin = Light Bulb.
Most people think of Electricity as Light, so its understandable why people think Bitcoin is Blockchain.#ingressivechatwithDickson@_Ingressive_

— Dickson Nsofor (@DicksonNsofor) February 19, 2019
Professor Nii Quaynor
Professor Nii Quaynor is a Ghanaian Internet pioneer. He is well known for pioneering Internet development and expansion throughout Africa for almost two decades, establishing some of the continent's first Internet connections. He is also the Chairman of Ghana Dot Com and a proponent of cryptocurrencies and blockchain technology for Africa.
Congratulations to the Father of the Internet Prof. @niinarkuquaynor
on winning the Lifetime Achievement Award in Development of the #Internet @GheCommerceExpo awards night.
We are proud to be associated with you. pic.twitter.com/xt3xLwWj3H

— Ghana Dot Com Ltd (@Ghanadotcomltd) December 3, 2018
Kwame Rugunda
Kwame Rugunda is the Chairman of the Blockchain Association of Uganda. He is also the CEO of CryptoSavannah, which offers solutions, advice and training in blockchain technology, and organised the Africa Blockchain Conference.
It is great for Uganda to create blockchain software developers, a most sought after skillset globally. This can significantly impact and change the character of Uganda's economy. @FrankTumwebazek @SavannahX_Devs @noryo @Uwihanganye_A https://t.co/FqQSt8mHfR

— Kwame Rugunda (@KwameRugunda) December 31, 2018
Riccardo Spagni
Riccardo Spagni is the founder of the privacy-centric digital currency Monero. He acts as the lead of the Monero Dev team and is also involved in several projects and startups including South Africa-based Tari.
On the 10th Bitcoinversary we present our best attempt at singing A Million Dreams. Warning: all involved are not professional singers, this is just for the love and joy of it:)https://t.co/ZPaLW7Sgp0

— Riccardo Spagni (@fluffypony) January 3, 2019
Farzam Ehsani
Farzam Ehsani is a Co-Founder and CEO at VALR, a new South African digital asset exchange. He also helped to establish the Foundery, RMB's fintech unit, where he is currently leading Rand Merchant Bank's blockchain initiative.
3/ If Bitcoin is a pyramid scheme, then by the same reasoning, one must certainly classify gold as a pyramid scheme too. But it's not. And the SARB knows that well enough to own R63 billion of the yellow metal.

— Farzam Ehsani (@farzamehsani) February 22, 2019
G-J van Rooyen
G-J van Rooyen is the CEO of Custos Tech, a company using blockchain technology with forensic watermarking to impact copyright protection.
I only just read this! If the hype around cryptocurrencies seems confusing and irrational, put down what you're doing and read Adam's letter https://t.co/U9DQpaPp7B

— G-J van Rooyen (@gvrooyen) October 31, 2017
Devon Krantz
Devon Krantz is a co-founder and managing director of Linum Labs. Linum Labs provides blockchain training, consulting, smart contract auditing and software development solutions globally.
We just sent out our latest round of acceptances for @ETHCapeTown Mentors & Volunteers! 🎉🇿🇦 Would really still like to see even MORE involvement from the local Blockchain Ecosystem in Cape Town and Joburg – come on fam, GET INVOLVED

— Devon Krantz (@Devkrz) March 14, 2019
Lorien Gamaroff
Lorien Gamaroff is the CEO of South African cryptocurrency wallet startup Centbee. He is a regular speaker at blockchain conferences and a proponent of the recently forked Bitcoin Cash offshoot Bitcoin Satoshi Vision (BSV).
Next speaker announcement is @gamaroff! Lorien MC'ed our 2018 conference. He is Co-Founder & CEO of @Centbee, a #cryptocurrency wallet for sending, receiving or storing #Bitcoin. Lorien will be on the panel, Cryptocurrency Adoption in #Africa 6 Mar in #CapeTown. Don't miss it! pic.twitter.com/TmDCBAM4gS

— Blockchain Africa (@BlockchainZA) January 15, 2019
Elisha Owusu Akyaw
Elisha Owusu Akyaw is Africa's youngest blockchain influencer, marketer and journalist. The 17-year-old Ghanaian founded BlockXAfrica, a blockchain marketing company, and the cryptocurrency news site CoinNewsLive.com.
Want a Job in Crypto? Here Are 7 African Crypto Startups That Are Hiring by @BitcoinAfricaio #Blockchain #Africa #Innovation #Tech https://t.co/O5jqwB1wia

— Elisha Owusu Akyaw 🐂₿ (@ghcryptoguy) March 13, 2019
4 Reasons Why Bitcoin Mixers Matter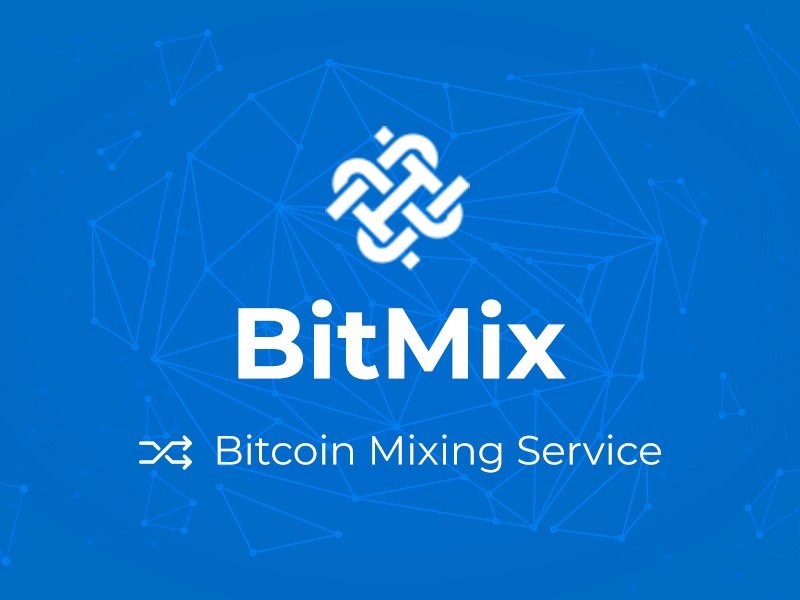 Bitcoin mixing services play an integral role in preserving Bitcoin user privacy today's Bitcoin economy. In this article, you will be introduced to Bitcoin mixers and why they are important.
What is a Bitcoin Mixer?
A Bitcoin mixer obscures the connection between Bitcoin transactions and Bitcoin users identity. Also known as a Bitcoin tumbler or mixing service, these platforms achieve this by combining the Bitcoin transaction of its users to make it effectively impossible to link Bitcoin transactions to their respective senders.  
An example of a popular Bitcoin mixing platform is BitMix. Service offers instant transactions by transferring funds to the destination immediately after confirmation from its stock of already mixed coins. This removes the long wait times associated with most Bitcoin mixers. Additionally, BitMix supports multiple languages, usage on the Tor network, instant transfers, and custom fee selection.
Also, BitMix ensures anonymity by requiring only minimum information. Transaction logs are deleted after every 72 hours to protect the user's privacy. What's more, BitMix allows you to mix other cryptocurrencies, such as Dash and Litecoin.
Why Bitcoin Mixers Matter
Bitcoin mixers provide a lot of utility for Bitcoin users. Below, you will find four reasons why Bitcoin mixers matter in today's Bitcoin economy. 
Bitcoin Transactions Are Not Anonymous 
The fairy tale that Bitcoin transactions are anonymous has been disproven on several occasions. Bitcoin transactions do not directly expose your identity but can be connected to it. Why? Because Bitcoin transactions are pseudonymous.
Unfortunately, the current financial landscape exposes us to several things that create a link between our transactions and our real-world identities. On cryptocurrency exchanges, for example, users are asked to submit their passport details for verification. This means that funds sent to or withdrawn from your account on the exchange can be tied to your identity. These certification processes take away your privacy. Also, these details could easily end up in the hands of hackers who could exploit this data.
Bitcoin mixers hide the origins of your transactions. In the case where a transaction is linked to your identity, it still doesn't give away the source and possible reason for the transaction.
Protect Your Personal Finance
Our personal finances are essential to us, even if we have nothing to hide. However, giving people an insight into our personal finances can have negative consequences. Bitcoin mixers can prevent this by making all our Bitcoin transactions completely private, removing any connections between our transactions and our personal wallets.
Every time you transact with a party, they gain data about your Bitcoin wallet. They can trace the address you sent the Bitcoin from to check the amount of Bitcoin you have and your other transactions. Also, by examining your inputs and outputs, they can predict other addresses you own, giving them more information about old transactions from your wallet.
Bitcoin mixing services remove the apparent connection between your address through the multiple transactions made during the mixing process. However, Bitcoin mixers do not eliminate the ability to verify transactions. Recipients can still verify the transactions between you and them but cannot gain insight into the size of your Bitcoin holdings. 
Censorship-Resistance
In a world where politics and the economy are closely intertwined, money is a political tool. Your ability to have access to your funds at any time gives you the opportunity to express your thoughts and beliefs without fear.
Bitcoin was created to give people the ability to move away from the prying eyes of states and various forms of financial censorship, such as seizing funds and freezing accounts. This has become more difficult since governments can track your transactions on the Blockchain and go after your digital funds kept in your wallet. 
However, this becomes impossible when Bitcoin mixers are used. Mixers give you complete privacy when moving funds or donating to a cause.
Blockchain Analysis Companies Are De-Anonymising Users
In recent years, tracking transactions on the Bitcoin network has become very popular. Exchanges, regulators, and other institutions work with companies that specialise in blockchain analysis.
These blockchain analysis companies use various methods to match transactions to real-world identities like matching a Bitcoin address to an IP address. This data gives these companies and their partners an overview of most transactions on the Blockchain.
Through the use of Bitcoin mixers, you can enjoy more financial privacy and do not have to worry about blockchain analysis companies snooping around in your business. 
Bitcoin mixers like BitMix.Biz are easy to use and worth it for users who care about their financial privacy. If you want to protect your transactional anonymity, it is probably wise to mix your coins here and there.
Factors Affecting Online Gaming In Lockdown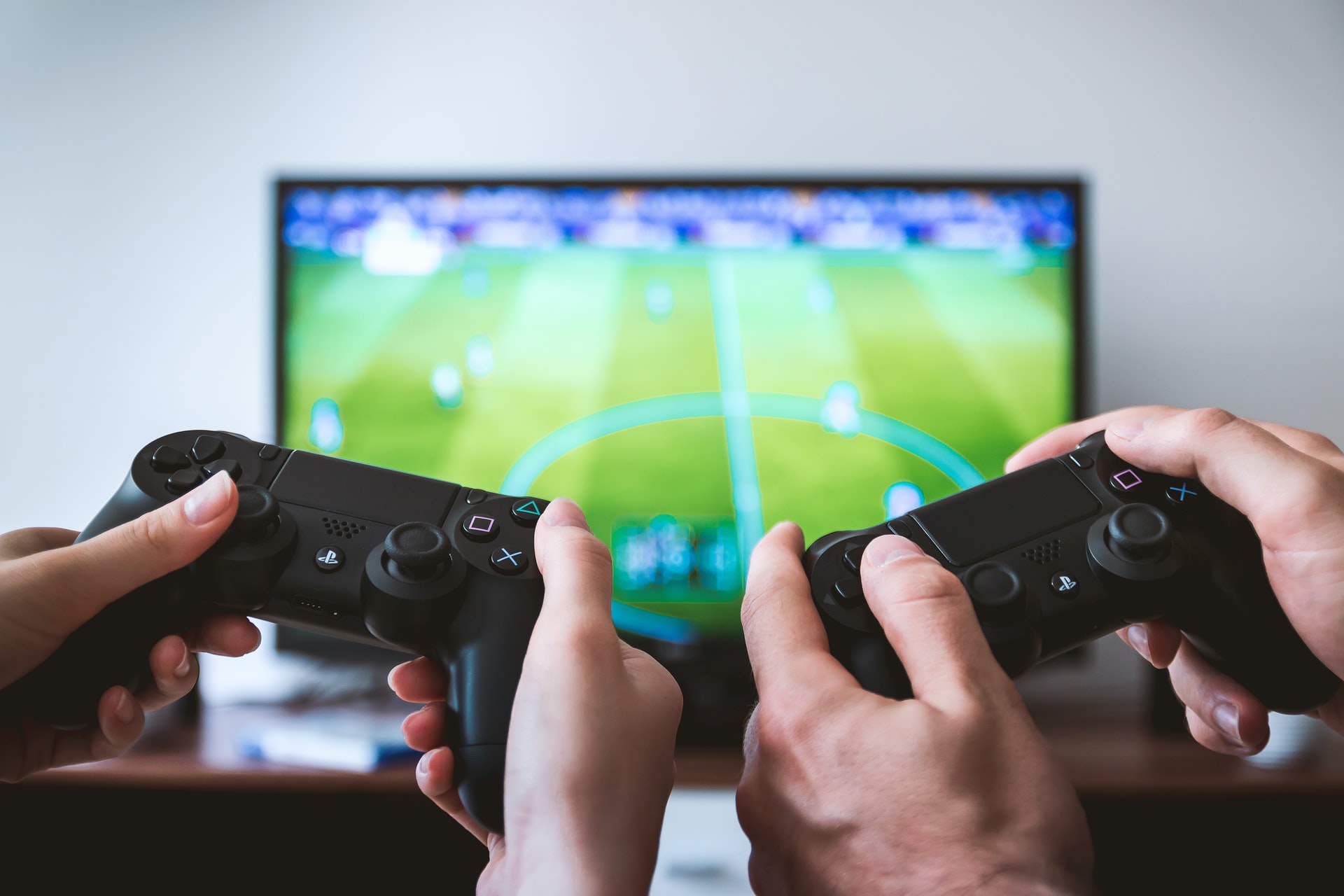 Mental health experts have seen a rise in video-game addiction during the Covid-19 lockdown
A solution is needed for gambling and online gaming to prevent long-term addiction
With much of the country and the world in lockdown, the number of people playing online games has exploded. It has become the normal way to pass time when locked in quarantine, and health officials have lauded it as a smart way to keep off the street. But has anybody looked into the real effects of online gaming and gambling?   
1. Gaming Addiction Increased During the Lockdown
Online video game addicts show the same signs as problem gamblers, with the usual characteristics like stress, anxiety, mood problems, isolation, and even depression. The risk of gaming addiction is at an all-time high, thanks to the Covid-19 lockdown that has got tens of millions of people stuck in the house with nothing to do – and plenty of bandwidth.
There are dozens of call centers run by the National Council on Problem Gambling, and they've all registered an increase in calls from people addicted to online games. Support groups have also had a higher number of patients relapsing – and this is happening all across the globe. But while gambling is presenting a public health emergency for the health sector, much of the focus is on tackling Covid-19, so that means staying at home.
2. Gamers in the U.S., Japan, And Italy Are Playing More During Lockdown
The World Health Organization has been pushing the same message- to stay at home and interact using the internet to prevent the spread of Covid-19. This has played a part in the growth of online gaming, as well as online casino gambling, which has become another problem in the current internet addictions. Having the option to go online and play games against people from all over the country (and the globe) is a good thing because it makes individuals feel that they don't have to leave the house to meet people. However, it is likely that the current lockdown will cause more people to become addicted to games like StarCraft and Counter-Strike.
At normal times, one out of a hundred people struggle with severe gaming addiction. But that figure could possibly double during the ongoing pandemic, and it's not clear how many of these people will drop the habit once the lockdown ends. We are likely to see changes in social dynamics even after the Coronavirus has been handled, and since people now want to impress each other online instead of in real life, gaming will become more normal (and problematic). 
3. People Bet on Online Gambling To Kill Boredom
There's only so much that one can do around the house. It's also worth mentioning that we are social creatures, so if physical contact won't do, then the next thing is to have fun online. Gaming platforms like Steam and Microsoft's Xbox have had record numbers these past few weeks. Verizon registered 75% growth in gaming usage on its communication network. For people who are prone to gaming and gambling addiction, this is the most anxious time. Games like Warcraft and others that don't have a structured end can suck you in and make it extremely difficult to disengage and go back to normal life.
The biggest reason given for the increase in online gaming and gambling has been boredom. People just don't have anything else to do, and it doesn't help that health experts are actively encouraging online gaming as a way to get through the lockdown.   
4. Online Gambling Risks During Covid-19 Lockdown
The world is very upsetting at the moment, and it's likely that we won't have immediate solutions for the economic effects of this lockdown, nor the mental health effects that come from the changes to our social lives and personal lives. Online gambling presents just one more problem that will come out of the Covid-19 era, and it's not yet clear what the outcome may be.
In the meantime, it is wise to avoid spending too much time on any one thing online, whether it's gaming or gambling on online casinos, which in itself may be worse than online gaming because you could end up broke. Here are a few tips for identifying a gaming addiction and seeking solutions:
Ask help from friends and family

Don't quit cold turkey

Count and record your total weekly playing hours

Don't encourage a negative mindset

Identify how severe your problem is

Accept responsibility for your addiction
Stay alert during this lockdown and pay attention to how you spend your time online. Gaming may be a cool way to spend time online, but there are many more things you can do that won't cause addiction – or disconnect you from the real world. Keep safe! 
Bitcoin Africa's Weekly News Roundup – April 10, 2020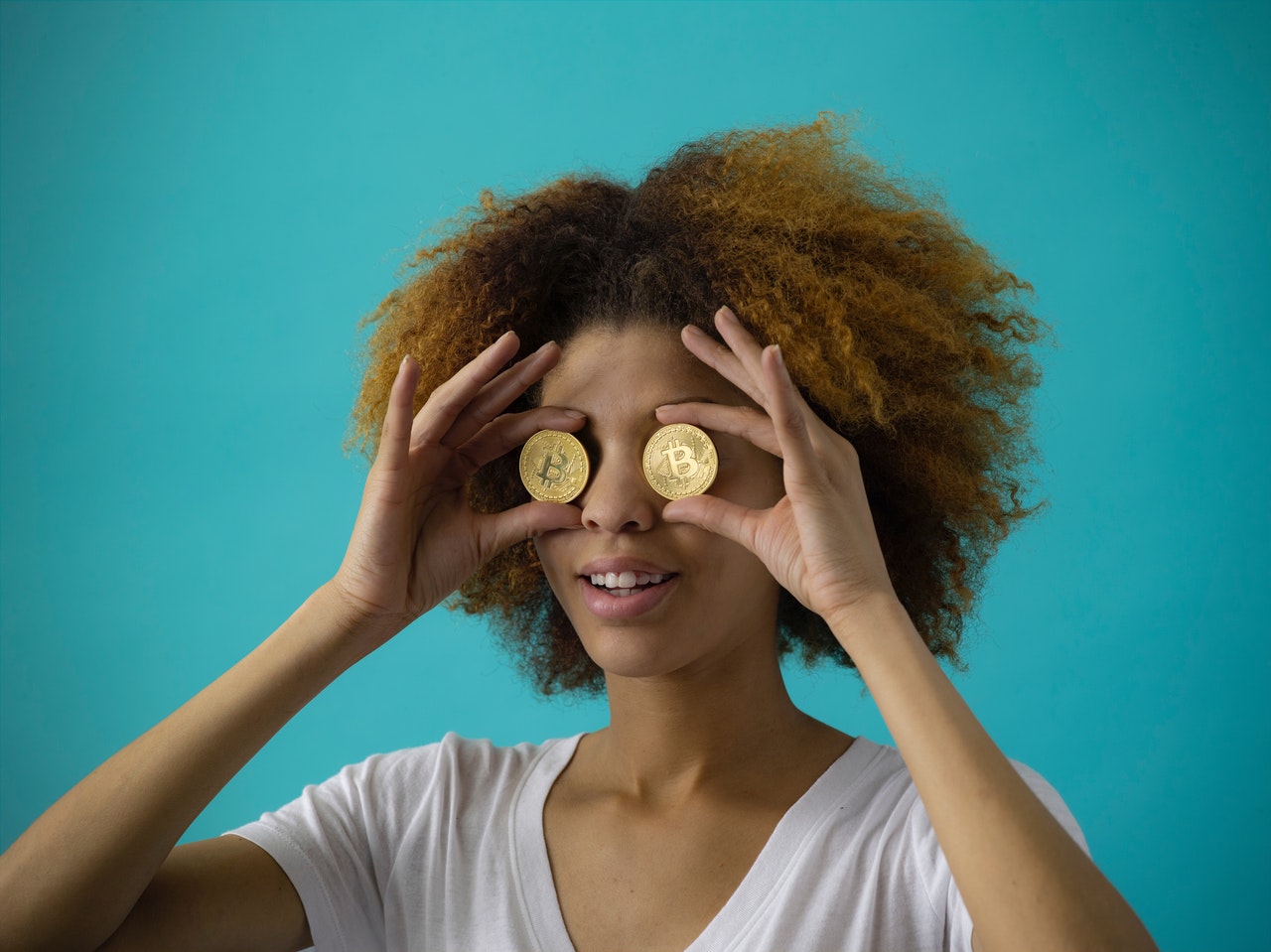 In Bitcoin Africa's Weekly News Roundup, we look at the biggest blockchain and cryptocurrency stories from Africa in the week leading up to April 10, 2020.
Here are our top picks!
Paxful Continues to See Growth in Africa
Paxful saw a 116 percent increase in trading volume compared to the same time last year, amidst the current COVID-19 crises.
This is particularly interesting not just because of the pandemic but also considering the current market conditions. In March, bitcoin experienced high volatility, which resulted in the sharpest 24-hour price drop since 2011.
Nigeria recorded a 15 percent increase, with Kenya following with a 7 percent rise in trading volume on Paxful. South Africa and Ghana recorded 2 percent and 1 percent growth in volume, respectively.
Data from P2P data platform UsefulTips shows Paxful is also seeing growth in French-speaking countries in Sub Saharan Africa. The seven-day volume chart indicates that the Central African Franc (used in the Central African Republic) and West African Franc are in the top seven currencies from Africa.
LocalCryptos Stakes A Claim in African Market
Continuing with developments from P2P platforms, LocalCryptos has also recorded strong growth on the continent in March.
According to data from LocalCryptos, Kenya recorded the biggest growth in Africa. At the beginning of 2020, the daily average of trades created from Kenya was 15. In March, the numbers increased by 300%, with an average of 60 trades per day.
Speaking to Bitcoin Africa, Micheal Foster, CEO of LocalCryptos, mentioned that majority of the transactions from Kenya are done through MPESA.
"On LocalCryptos, peer-to-peer crypto trading is growing faster in Africa compared to any other continent. In recent months, LocalCryptos trading activity across all of Africa has doubled. In the same time period, Asia and Europe grew by 30%. We're predicting that LocalCryptos' African numbers are going to double again soon as more Africans embrace blockchain technology."
"M-Pesa is driving LocalCryptos' growth in Kenya today. More than half of peer-to-peer crypto transactions in Kenya use M-Pesa," he added.
The second-fastest-growing market in Africa for LocalCryptos is Nigeria. Peer-to-peer trading volume has more than doubled in Nigeria since December 2019. South Africa and Ghana follow as African countries with high trade volumes on LocalCryptos.
No Physical Bitcoin Exchange – Ebitcoinics 
Local Ghanaian cryptocurrency startup Ebitcoinics has suspended physical exchange services in Ghana. Before this change, eBitcoinics ran a physical cryptocurrency exchange where anyone could walk in to make trades.
However, due to the COVID-19 pandemic that has hit several African countries, including Ghana, the exchange has closed its physical shops to traders.
Finally, the price of bitcoin (BTC) is roughly flat week-on-week, trading at around $6,800 per coin at the time of writing.