eatBCH – Bitcoin Cash Community Has Raised Over $10,000 to Feed Vulnerable South Sudanese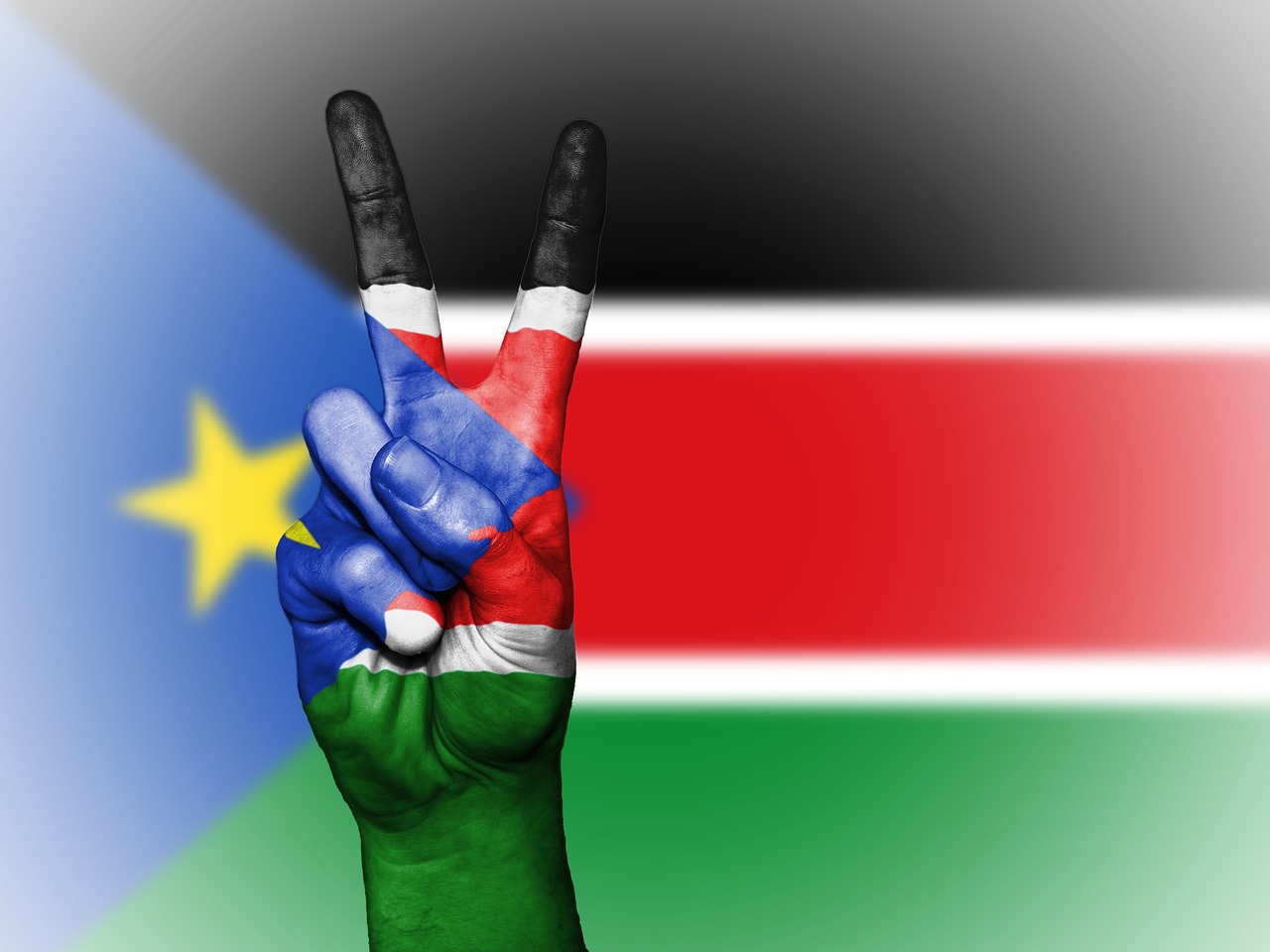 eatBCH is a charitable cause launched with the aim to help feed individuals who live in Venezuela's struggling economy through donations in Bitcoin Cash (BCH). After initially launching in Venezuela, eatBCH was also launched in South Sudan to bring the "peer-to-peer electronic cash-to-food system" to the central African nation.
To find out more about the eatBCH initiative in South Sudan, BitcoinAfrica.io spoke to one of the organisation's volunteers, Garang Deng.
eatBCH in South Sudan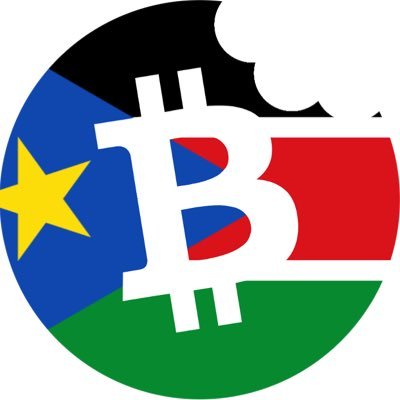 In a conversation over Telegram, Garang Deng told BitcoinAfrica.io that the eatBCH South Sudan team, which works on a volunteer basis, was inspired by the initiative's impact in Venezuela after which a team member got in touch with eatBCH Venezuela to find out more how the charitable cause was run in the South American country.
After several of today's team members attended the Africa Blockchain Conference in Kampala in May 2018, the group decided to launch an eatBCH initiative in South Sudan.
"We launched it there and got our first donation, and we bought some food items on our way back home," Deng explained.
Since there are no businesses or vendors that accept bitcoin cash and no local cryptocurrency exchanges in South Sudan, the eatBCH team uses Ugandan exchange Coinpesa to convert the BCH to mobile money, which it then uses to make its food purchases.
"We started the charity part-time on weekends in the capital, Juba, in our neighbourhood and then expanded to some of the most affected areas by the conflict, such as the town of Yei or Bor. There, we were able to feed over 500 internally displaced people, mostly elderly and children. We were able to do that through our colleagues whom we trained after coming back from the blockchain conference," Deng elaborated.
Since May 2018, the eatBCH South Sudan initiative has managed to raise over $10,000 said Deng.
Over 500 kids were fed to today at the Junub Open Space (@junubos) here in Gudele, Juba. Thanks to all who have donated to help our community. #weareone #southsudan #humankind pic.twitter.com/VOTm5LcGqn

— eatBCH South Sudan (@eatBCH_SS) February 12, 2019
More to Come
Future plans of eatBCH in South Sudan are "to teach people to use this money to improve their lives not only for feeding but to trade with it. Also, we are planning to send these kids who work on the streets to school if we are able to get the support we need."
Anyone that is interested in contributing to the charitable cause on a voluntary basis is welcome to do so. Currently, the broader team includes students from high schools and colleges who help to distribute the food to children and the elderly.
Moreover, anyone wishing to contribute financially to the cause can donate to eatBCH's Bitcoin Cash (BCH) wallet found on the initiative's Twitter and website.

Weekly Roundup: Binance Announces Zero Bitcoin Trading Fees to Celebrate 5th Anniversary & More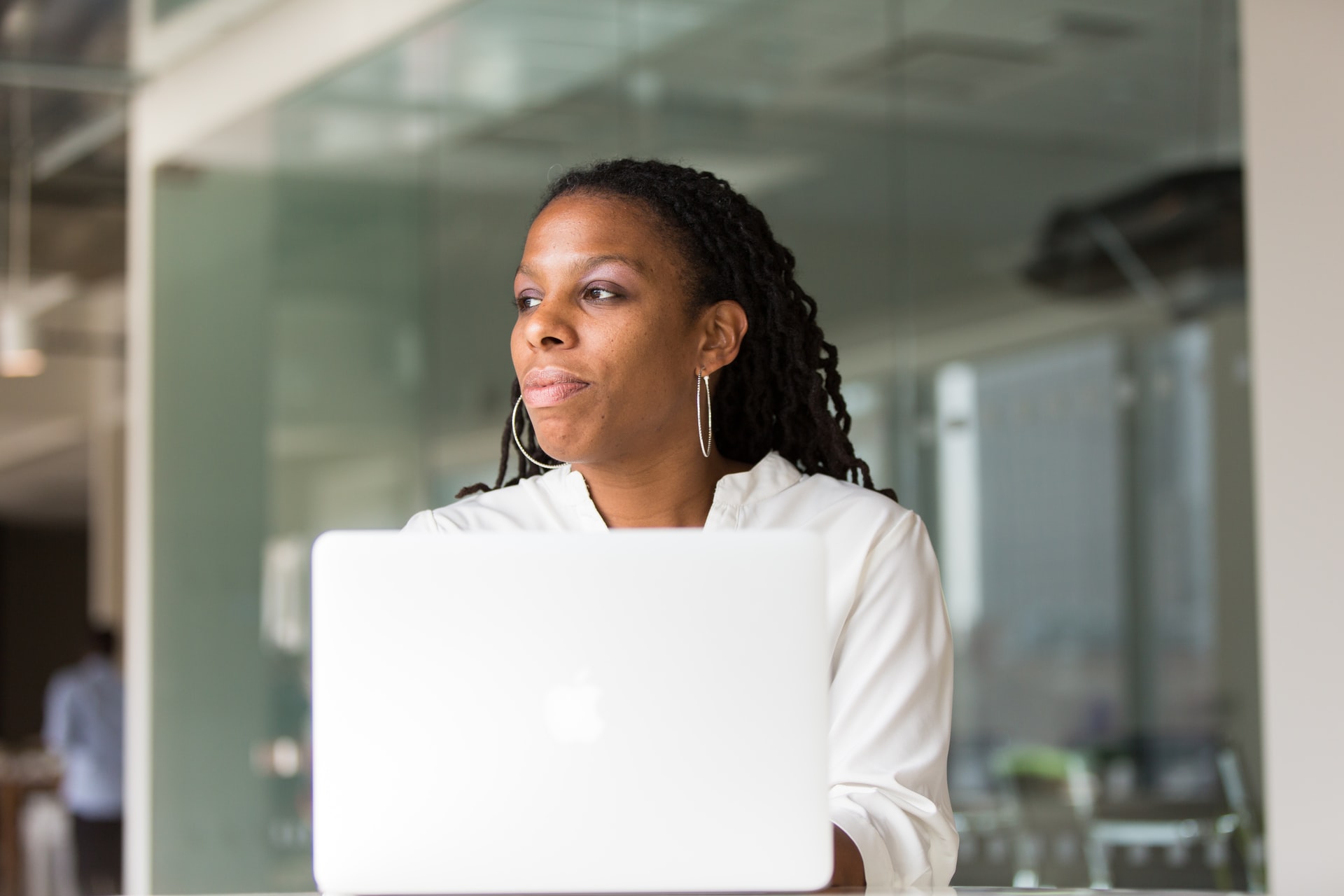 In this week's news roundup, you'll read about Binance announcing a fee-free spot trading on various Bitcoin trading pairs, Celo launching a Web3 fund geared towards African startups looking to transition from Web2 to Web3, US commodities regulator filing a civil charge on a South African Bitcoin scam for fraud, and more.
Binance Announces Zero Bitcoin Trading Fees to Celebrate 5th Anniversary

To celebrate its fifth anniversary, Binance has announced that it will eliminate trading fees on a variety of Bitcoin spot trading pairs.
Although Binance has always offered and maintained the lowest spot trading fees in the cryptocurrency industry, this move will see the exchange establish itself as the global leader in pricing.
Speaking about the announcement, Binance Founder and CEO "CZ" (Changpeng Zhao) said: "In line with our user-first philosophy, Binance has always strived to provide the most competitive fees in the industry. At its core, Binance is an inclusive platform with accessibility in mind. Eliminating the trading fees on selected BTC spot trading pairs is another move towards that direction."
From July 8, Binance users will enjoy zero trading fees on 13 stablecoin and fiat combinations including BTC/USDT, BTC/BUSD, BTC/USDC, BTC/EUR, BTC/TRY, among others. The new fees will be in effect until further notice. This means that users on the crypto exchange will be able to enjoy fee-free trading beyond the two weeks planned for anniversary celebrations.
Celo Launches a Web3 Fund for African Startups Looking to Migrate to Web3 From Web2
Celo, a mobile-first blockchain ecosystem geared towards building an all-inclusive financial system, has announced the launch of its Web3 fund that will support African startups developing across payments, remittance, related financial services, savings, and virtual assets.
Through its VC partners, the Celo Africa Web3 Fund will provide financial investments to African startups. In addition, the company will offer technical assistance via the Celo Developer Guild and its technical partners such as Ape Unit and Tatum. Both the financial investments and technical assistance offered will make it possible for Web2 founders in the African continent to adopt a strategy and grow their business to achieve deeper financial inclusion, lower transaction costs, and more affordable credit.
Celo, together with its various partners, has already made an open call for Web2 founders in Africa to apply for the Celo Africa Web3 Fund by July 15, 2022, and has pledged that they will support shortlisted candidates through their transition to Web3.
The fund will include an in-person workshop across five African countries with the first in-country workshop slated for July 26, 2022. Additional workshops are expected to follow in Ghana, Nigeria, South Africa, and Uganda between July and November 2022.
South African Company Charged by the US CFTC for Bitcoin Fraud Worth Over $1.7 Billion
The US commodities regulator, Commodity Futures Trading Commission (CFTC), has filed civil charges against Mirror Trading International Proprietary Limited (MTI), a South African company, and its CEO, for running a fraudulent Bitcoin commodity pool worth over $1.7 billion and over registration violations.
According to CFTC, the company and its CEO, Cornelius Johannes Steynberg, solicited Bitcoin online between May 2018 and March 2021, from thousands of people, including 23,000 Americans. Additionally, it said that the company instead of trading forex as it had registered itself as, embezzled pool funds, lied about using trading bots, faked account statements, misrepresented trading and performance, and used a fake broker in instances where the trade actually happened.
The Ponzi scheme is the largest involving bitcoin fraud the CTFC has handled. Moreover, the regulator also stated that Steynberg was a fugitive until he was recently arrested in Brazil by Interpol.
Cardano Accelerator Adaverse Funds Seso Property Marketplace to Boost Cardano's Adoption
Adaverse Fund, a Cardano VC accelerator fund created to boost the development of Web3-based solutions in the African continent, has announced its participation in Seso Global's fundraising.
Seso Global is an online real estate property marketplace that leverages blockchain technology to reinvent Africa's real estate industry. The company utilizes blockchain to provide a marketplace that supports secure and risk-free digital land transactions between buyers, financial institutions, land agencies, property owners, and professionals that service the real estate value chain.
The funding round saw venture capital firms, Adaverse, Columbus Angel Network, Emurgo Africa, Kepple Africa Ventures, Moabi Group, and Rising Tide take part. In addition, Jamie Broderick, Albert Essient, and Ibrahim Sagna also took part as angel investors.
"This partnership is key for Seso Global as it provides us with necessary partners and experts to expand our Web3 offerings. We are now seeing the growth of Blockchain real estate solutions and with Adaverse, Seso will be a trailblazer for the industry in Africa. We are confident that Cardano will see strong growth in Africa due to its lower energy needs and cost of the Blockchain." says Daniel Bloch, CEO and co-founder of Seso Global.
Adaverse was established in September 2021 as a joint venture partnership between Everest Ventures and EMURGO Africa to not only identify but also provide valuable support and resources to propitious African founders developing the next wave of Web3 decentralized applications (DApps) in decentralized finance (DeFi), gaming, non-fungible tokens (NFTs), the metaverse, and more on Cardano's third-generation and environmentally-sustainable blockchain.
To learn more about Bitcoin, download the Bitcoin Beginner's Handbook for free.

Amber Group Announces Q3 2022 Launch of Openverse, the Gateway Into the Metaverse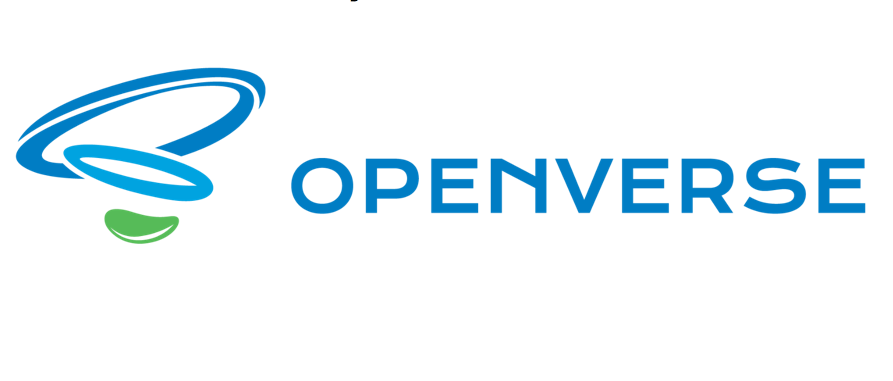 SINGAPORE, 11 May 2022 — Amber Group, the leading global digital asset platform, today announced its entry into the metaverse with the launch of Openverse, a Web3 enablement platform for creators, brands, and businesses. A culmination of Amber Group's multi-disciplinary expertise in digital architecture and blockchain-native infrastructure, Openverse serves as a gateway to the metaverse, empowering Web2 creators, brands and businesses with tools and services to transition into Web3.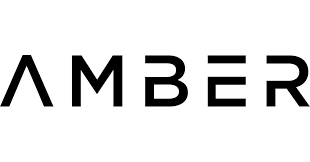 With the metaverse economy projected to reach $13 trillion by 2030, Openverse marks Amber Group's venture into Web3 community building. Due to launch in Q3 2022, Openverse is a significant milestone in Amber Group's plans to aid businesses, industries and societies as they transition into Web3. As a one-stop platform, Openverse will create entry points into the metaverse by delivering end-to-end creative and digital infrastructures for creators, brands, and businesses.
"Digital assets are the first step in realizing a decentralized future where people are empowered to create and connect with online communities, unlocking new digital experiences. While there has been a lot of interest in the metaverse, it remains largely conceptual. With Openverse, we are taking a solid step towards creating this digital reality for all. Backed by our expertise and partnerships within the digital asset ecosystem, Openverse is at the forefront of onboarding businesses and communities into the metaverse, unlocking the true potential of decentralization," said Amber Group's Chief Executive Officer, Michael Wu.
Openverse is designed to be a Web3 enablement platform, supported by leading real-time 3D rendering technology to create an experiential digital world for all users. The platform will be accessible on mobile, desktop and VR platforms, and will come equipped with features such as real-time content interaction, gameplay, customizable digital avatars and an NFT valuation system. Openverse will also leverage Amber Group's flagship digital asset platform, WhaleFin, for its crypto financial services, creating synergies with the company's thriving consumer business line to expand the reach of its digital asset services.
"We are excited to launch Openverse and convert the possibilities of the metaverse into reality in the next few months. As we develop a gateway for everyone to journey into the metaverse together, we are also building a strong line-up of partnerships with gaming studios, sporting brands, digital artists, and creators in an effort to bridge the gap between physical and virtual economies. Not only will this encourage more Web2 users to migrate into the metaverse, it will also herald a new era for digital assets worldwide," said Openverse's Chief Executive Officer, Jo Xu.
About Amber Group
Amber Group is a leading digital asset platform operating globally with offices in Asia, Europe, and the Americas. The firm provides a full range of digital asset services spanning investing, financing, and trading. Amber Group is backed by prominent investors including Sequoia, Temasek, Paradigm, Tiger Global, Dragonfly, Pantera, Coinbase Ventures, and Blockchain.com.
For more information, please visit www.ambergroup.io.

Why Crypto Casinos Are on the Rise in Africa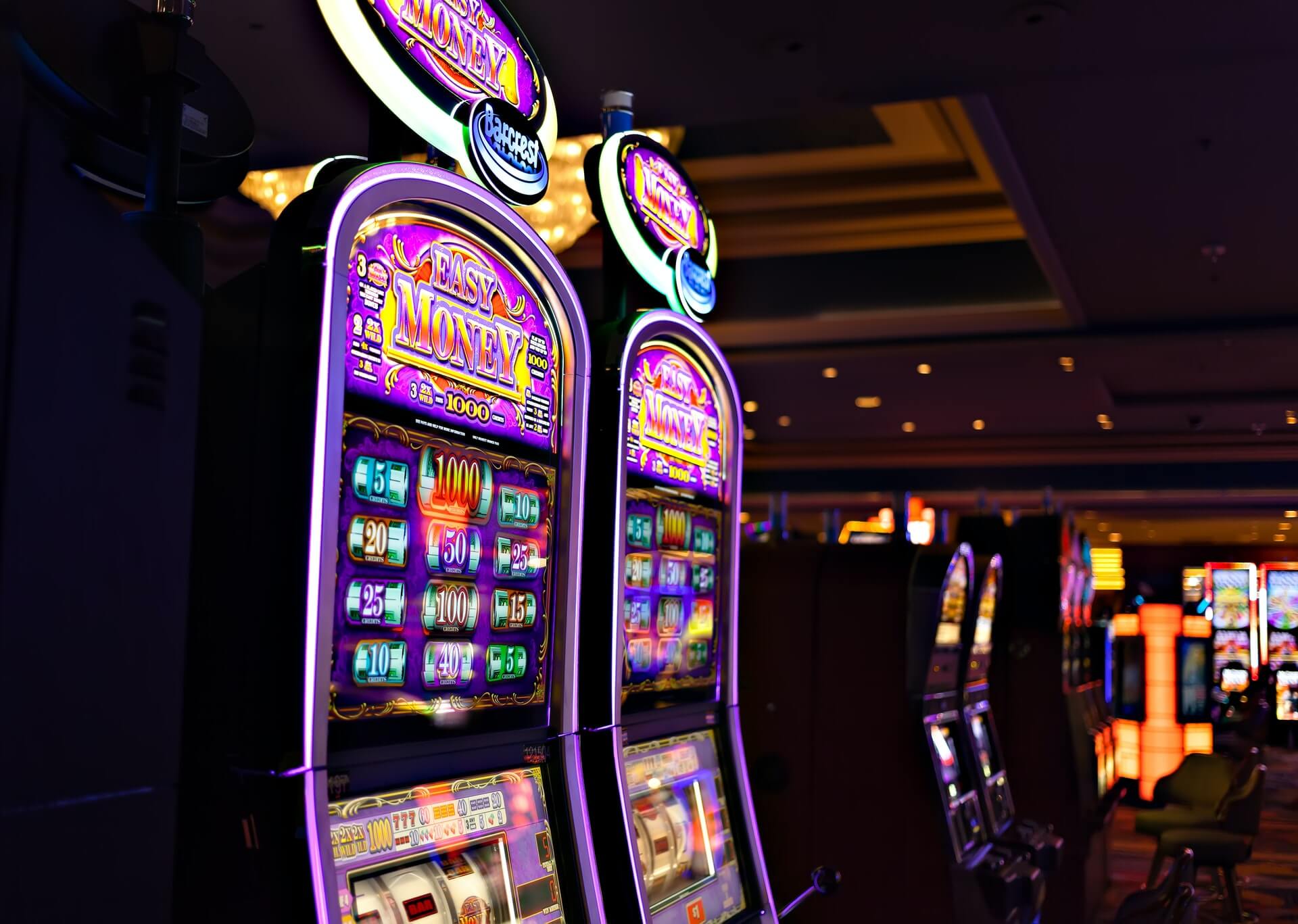 Online gambling has become a rapidly evolving industry. Today, many online casinos are embracing cryptocurrencies to stay on top of the latest trends in finance and technology. 
Because of the continued evolution in the online casino space, crypto casinos in Africa have experienced and continue to experience rapid growth. But, why exactly is this the case?
Read on to learn why crypto casinos are on the rise in Africa. 
Crypto Adoption is Booming in Africa
One of the main reasons why crypto casinos are on the rise in the African continent is because of the booming crypto adoption.
Africa's crypto adoption rate is reportedly the highest globally. For instance, between July 2020 and July 2021, African countries alone received close to $105.6 billion worth of crypto, representing a 1,200% increase in value within that period only.
Some crypto casinos have been able to benefit from Africa's high crypto adoption rates by accepting bets in digital currencies such as bitcoin (BTC) and litecoin (LTC). 
Anyone Can Take Part 
Using cryptocurrencies, there are zero restrictions as to who can send or receive payments, alleviating all potential payment issues that can arise with traditional payments companies when you are located in certain African countries. 
Additionally, players are guaranteed privacy, which is very appealing to most online casino players. This is because players don't have to share their names, location, or bank details to receive payments from the online casino they are using.
Fast Deposits and Withdrawals
One challenge with traditional fiat currency that most casino players experience is that it can take up to a few days for a transaction to complete. Moreover, having to change the pay-outs from fiat to crypto and vice versa in order to deposit or withdraw funds into an online casino can become costly.
However, cryptocurrency transactions typically only take a few minutes. This means that players are able to near-instantly make their deposits and withdrawals with very little wait time, thus being able to fully maximise any potential profits. Additionally, crypto transactions are also very secure.
African Gamblers Want to Win Crypto
Another reason for the rise in crypto casinos in Africa is because African gamblers want to win crypto. 
African currencies in many countries have been known to suffer from currency devaluation thanks to high inflation rates, which have resulted in citizens turning to cryptocurrencies such as bitcoin. Besides, players also find it hard to make bets on online casinos using fiat currency as they become unable to fully maximise their profits due to high inflation.
Given that cryptocurrencies such as Bitcoin are a store of value, players can also choose to HODL their pay-outs for as long as they need in their crypto wallets and trade the same when the price of bitcoin, for example, rallies. This way, players are not only able to earn some "extra" money, but they are also able to avoid paying costly fees in transactions when converting from fiat to crypto and vice versa.