3 Reasons Why Africa Is Set For A Cryptocurrency Explosion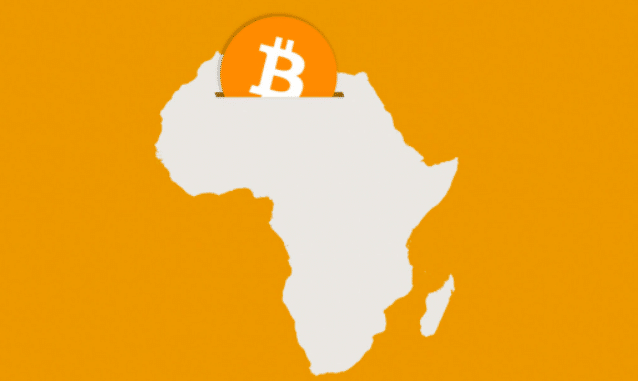 Bitcoin and other forms of cryptocurrency have irrevocably changed the way we think about money from a fundamental standpoint. Where most forms of hard currency are subject to government oversight and regulations, cryptocurrencies are typically free from such restrictions. Hence, it is easy to see why bitcoin was a favorite amongst dark web users and criminals. Controversy aside, cryptocurrencies are considered the way of the future and have the potential to bring about a revolution.
With a massive population and its wealth of natural resources, the continent of Africa has been described by Forbes as being the last frontier of investment. Now, in the face of changing times and an increasingly connected world, cryptocurrency is making its way to Africa.
Join us as we take a look at why Africa may be the next big thing for cryptocurrency.
1. The Lack of an Organised Financial System
With its bloody history of colonisation, political instability, and civil wars, Africa's growth in the banking and finance sector has been lacking. Despite initiatives undertaken by the IMF and World Bank, financial inclusion in Africa remains low.
A lack of political will and resources has made the task of developing a banking infrastructure a daunting one. As a result, this has left a sizable amount of the population with little to no access to financial services.
Fortunately, because cryptocurrencies can be transferred and received by anyone with an Internet connection, the need for middlemen or banks is eliminated. Throw in the fact that Internet connectivity in Africa has been on the rise and we have all the elements required to see an increase in cryptocurrency uptake.
The trend can be witnessed by the number of cryptocurrency exchanges appearing across Africa. From Golix in Zimbabwe to the Naira Exchange in Nigeria, one can expect to see an increase in uptake in the years to come as Africans move beyond banks and their legacy services.
2. The Youth Factor
With an entrepreneurial community and a high rate of tech-literacy, it should come as no surprise that a rising number of youths in Nigeria have turned to freelancing in lieu of traditional employment. Working with members of the international community, these freelancers offer a variety of services that range from copywriting to programming.
Unfortunately, the notoriety of Nigerian Internet fraudsters has resulted in some complications for burgeoning freelancers. For example, payment companies like Paypal do not allow the transfer of funds into Nigeria in order to discourage Internet fraud. On the other hand, payment companies who do offer such services to Nigerians often do so at an exorbitant cost.
To work around this, freelancers in Nigeria have turned to accepting cryptocurrency as a form of payment in lieu of cash transferred online. Among the crypto-literate in Nigeria, bitcoin is seen as being on par with the US dollar.
3. Cryptocurrency As a Stable Form of Currency
The African continent is no stranger to civil wars and unstable governments. From Venezuela to Zimbabwe, we've seen how hyperinflation can decimate the value of a nation's currency.
Bitcoin creator Satoshi Nakamoto has often cited that bitcoin was intended to be immune to economic turmoil due to its decentralised nature. Suffering from crippling hyperinflation, citizens of Zimbabwe have turned to Bitcoin and other cryptocurrencies despite being banned by the Reserve Bank of Zimbabwe.
Tech-savvy Zimbabweans have often cited that utilising bitcoin as a medium of exchange allows them to hedge the value of their cash against hyperinflation. In a nation where financial services are sketchy at best and foreign investment is minimal, bitcoin provides Zimbabweans with a measure of much-needed stability.
Further proof of this can be seen by how Venezuelans have turned to bitcoin and other cryptocurrencies in lieu of the now defacto useless Bolivar. Being free from bank and government intervention, cryptocurrencies allow citizens to freely transfer funds into or out of the country with minimal fuss.
Cryptocurrencies have the potential to democratise financial services due to their independence. With adoption rates of Bitcoin and cryptocurrency set to explode in Africa, you just need to hold your horses and wait for the value growth.
This guest post was contributed by cryptocurrency writer Benjamin Lee. 
Bitcoin in Zimbabwe: Are Zimbabweans Really Embracing Cryptocurrencies?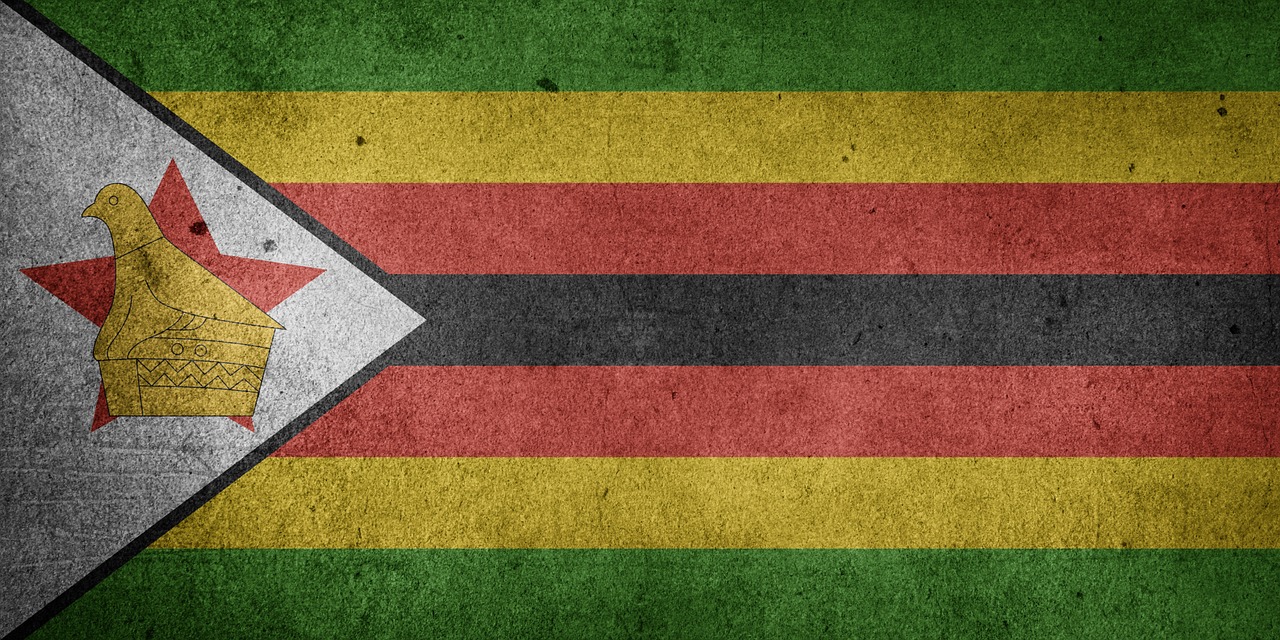 If you read crypto media, you may be under the impression that bitcoin plays a major role in helping cash-strapped Zimbabweans. The "bitcoin is saving Zimbabwe" story may sell but the reality of cryptocurrency adoption in the Southern African nation is quite different. In this article, you will discover the real story of bitcoin in Zimbabwe told by a local journalist.
Zimbabwe Today
Zimbabwe's deteriorating socio-political environment is widely blamed on the mismanagement of the country's failing fiat currency and the standoff between the country's main political parties. Since the August 2018 disputed elections, the country has witnessed a number of demonstrations that turned violent resulting in the destruction of property and loss of lives.
Introduced in 2016, the Zimdollar – which briefly traded at par with the USD – has depreciated by as much as 900 percent leading to an inevitable spike in inflation and the subsequent social unrest. While the government has suspended the announcement of inflation figures, John Hopkins University's applied economics professor, Steve Hanke, currently estimates it to be 558 percent.
To compound matters for Zimbabweans, the government has since introduced different regulations that have essentially curtailed the use of foreign currency as a hedge against inflation. Zimbabwe has had a dollarised economy since 2009 but this was discontinued in June 2019 when a statutory instrument made it illegal to conduct local transactions in USD.
With the USD option now seemingly closed, Zimbabweans are now seeking other alternatives that shield earnings and savings from hyperinflation. Bitcoin would be such an option.
Bitcoin in Zimbabwe
In fact, to many people outside Zimbabwe, the aforementioned conditions make it seem logical for Zimbabweans to switch to bitcoin and cryptocurrencies in general. So, have they embraced cryptocurrencies?
Indeed, local bitcoin trading has been growing but it is the extent of this growth that remains far from what some would expect.
Despite this narrative being overhyped by the global media, bitcoin use in Zimbabwe remains insignificant. The reasons for this lack of enthusiasm range from the usual challenges like price volatility, regulatory uncertainty as well as country-specific ones like the lack of reliable exchanges, ignorance, and limited internet access.
Cryptocurrencies are borderless and thus not subject to Zimbabwe's stringent foreign exchange controls. Yet, the technology remains relatively a novel one to ordinary Zimbabweans. Few see it as a solution to the country's long-running fiat currency troubles.
While there might be a general consensus when it comes to identifying the genesis of the country's fiat currency troubles, the ensuing debate suggests that decentralised cryptocurrencies are not (yet) seen as a viable alternative.
Some economic experts including one of Zimbabwe's most successful finance minister, Tendai Biti, believes the adoption of the South African rand as the best solution to attack the country's currency problems. Cryptocurrency is generally seen as a far-fetched solution. Although, the current finance minister, Mthuli Ncube did talk up its potential soon after being appointed to the job. 
Lack of Peer-to-Peer Exchanges Presence
It would seem that only a few Zimbabweans are aware that it was Golix, a crypto exchange, which briefly brought this crypto alternative to the country. Golix (previously known as Bitfinance) opened its doors to provide a bitcoin trading platform for local users. In early 2018, Golix stated that it has grown its userbase to over 50,000 and had experienced $20 million in transaction volume in the three years since its launch.
In fact, Golix managed to grow its platform and userbase and announced plans to expand into South Africa, Kenya, and Uganda after a successful ICO (initial coin offering) in 2018. However, during that year the country's central bank issued a moratorium that essentially barred financial institutions from supporting cryptocurrency exchanges. Golix even had its Bitcoin ATM seized as authorities pushed back against cryptocurrencies prompting the exchange company to seek redress at the High Court.
The court did overturn the central bank's decision in May 2018 but Golix ultimately decided to shelve its Zimbabwean exchange business. In spite of this setback, some Zimbabwe-based traders were unperturbed and continued trading. They simply circumvented local central bank regulations by conducting deals on foreign domiciled exchanges like LocalBitcoins, Paxful, Reminato, Coindirect, etc.
For example, on one of the world's largest peer-to-peer bitcoin trading platform, LocalBitcoins, there are six offers for bitcoin in Zimbabwe, at the time of writing, with a total supply of less than $30,000 worth of BTC. On the bid side, there are six traders who are willing to purchase the crypto but it should be emphasized that some of these traders could be based outside Zimbabwe.
At the same time Paxful, which has managed to establish itself as one of the most popular peer-to-peer exchanges in Africa, does market bids and offers for Zimbabwe-based users. On first glance, there seems to be more activity in this Zimbabwean bitcoin market than on LocalBitcoins with dozens of listed advertisements. Closer inspection, however, shows that there are no cash in person, EcoCash or local bank transfer purchase options that local Zimbabweans would typically use to trade bitcoin. There are also no available advertisements for transactions in the Zimbabwean dollar (ZWL). Zimbabweans are seemingly not using the platform.
Other peer-to-peer exchanges with a presence in Africa include Coindirect, Remitano, and Cryptogem. However, all of them show little to no activity involving Zimbabwean traders.
Informal Crypto Trading Groups
Events of 2018 forced Zimbabwe-based crypto traders to use other platforms to facilitate crypto trading. Facebook, Whatsapp, and Telegram have since emerged as some of the popular platforms where buyers and sellers meet.
For instance, one such chat group has about 31 members but only five members traded over the past 31 days while the value traded did not exceed $2000 at the time of writing.
Interestingly, on August 15, 2019, when cryptocurrency prices dropped heavily, one trader posted that they were selling 25 BTC. Bemused group members apparently not accustomed to such amounts, responded by asking if the seller had possibly made a typo error when posting.
Nevertheless, it is also possible that the traded values could be higher between peers or in other groups to which this writer is not exposed to. BitcoinAfrica.io reached out to one member of Zimbabwe's crypto community who – besides actually working for a blockchain startup – has been involved in this space for five years, three of which are on a full-time basis. The member who preferred to remain anonymous had this to say:
"Now that the bull run period is confirmed, we are seeing around 30-40k per day of new money entering into the crypto industry locally, with 95 percent plus of that being USD into bitcoin. Potentially, you could double that as we are not exposed to all the groups in Zimbabwe."
Still, such traded values do not support the hype, which reached a zenith in July 2019, when one online crypto media outlet claimed Zimbabwean traders were paying up to $76,000 USD for one BTC! Of course, this was incorrect.
In activities seen in one chat group, Zimbabwean bitcoin buyers are asked to pay a small premium of between 5 and 10 percent on the global USD bitcoin price. Sellers can choose to receive funds in local ZWL through the mobile money application Ecocash. At the current exchange rate (1:10), a seller receiving funds in ZWL via Ecocash will get about $105,000 to $110,000, a figure that should not be confused with the USD. That is how most bitcoin trades are currently being conducted in Zimbabwe. 
Ignorant Diaspora
Meanwhile, a case has consistently been made for the utility and cost-effectiveness of using cryptocurrencies when sending remittances. Zimbabwe, which has a sizeable Diaspora community, should naturally see more funds channeled via this route. However, statistics from the country's central bank and other sources like the World Bank show that many Zimbabweans abroad still use formal money transfer agencies (MTA) like Western Union, Moneygram or Mukuru.com to send money home. Many more use informal channels but no one can really ascertain the values transferred therein as there is no reliable data.
It would seem Zimbabweans remain ignorant of the potential benefits of cryptocurrencies while the lack of a properly registered local crypto exchange remains a key deterrent to those interested in buying and using bitcoin.
The anonymous crypto enthusiast also added:
"Zimbabweans need a crypto application that is reliable, fungible, cheap and one that allows for swift transfer of funds. When such a platform becomes available, Zimbabweans will embrace cryptocurrencies in large numbers."
5 Reasons Why Online Casinos Should Adopt Cryptocurrencies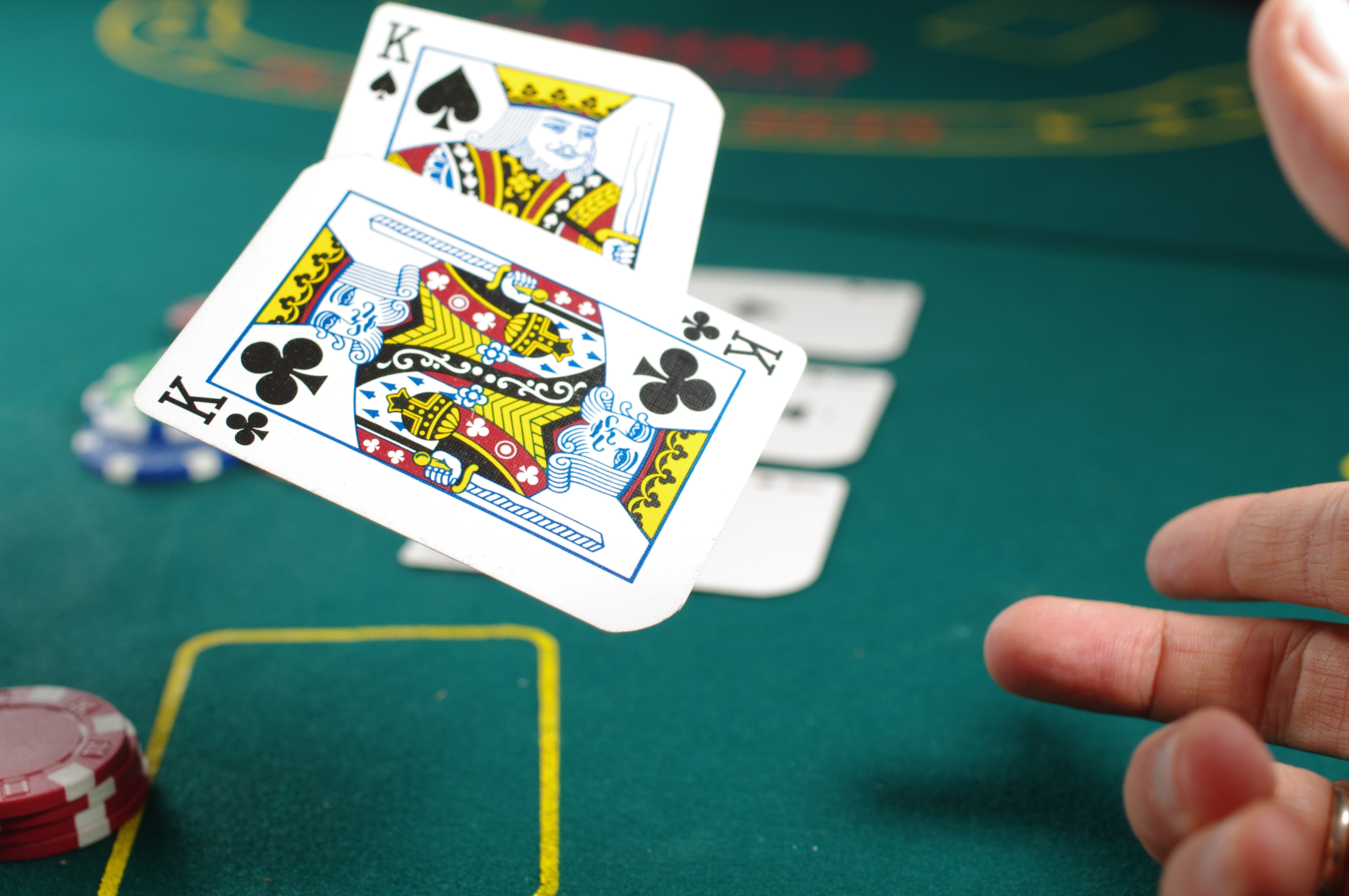 Online casinos are at the forefront of technological innovation in the gambling industry, while cryptocurrencies are arguably the most innovative payment solution on the Internet. 
In this article, we will discuss the top five reasons why online casinos should consider adopting cryptocurrencies as a payment method. 
Access to More Markets
Online casinos heavily rely on online payment platforms such as PayPal and Stripe. Despite the fact that online casinos are available in all areas with Internet connectivity, not all Internet users are able to use these platforms. 
Payment platforms such as PayPal and Stripe are not available in all jurisdictions. Cameroon, Central African Republic, Cote D'Ivoire (Ivory Coast), Equatorial Guinea, Gabon, and Ghana, for example, are not supported by PayPal. What's more, some countries have low debit card and credit card penetration, making it difficult for customers from such markets to use online casinos.
Cryptocurrency payments are available worldwide and present an important use case for internet casinos that want to reach an entirely new market of prospective bettors who are unaccounted for by payment platforms. By supporting cryptocurrencies, such as bitcoin, online casinos stand a chance of reaching new users from markets without popular online payment platform support or penetration.
Access to a New Community of Bettors
The cryptocurrency community has grown exponentially over the last few years with big businesses built around the cryptocurrency ecosystem and its users.
With a total cryptocurrency market capitalisation of $266 billion, online casinos that support cryptocurrencies could reach a new community of bettors who prefer to use digital currencies over other payment methods. 
The cryptocurrency community is riding a huge wave of momentum. Many companies that have strategically placed themselves in the ecosystem have seen exponential growth as a result. Online casinos that add cryptocurrency payments could also benefit from the momentum of a rapidly growing online economy.
Lower Fees  
Online gambling providers are generating healthy profits according to market statistics and predictions. However, these platforms could increase profits further if less of their revenue was lost to payment platform fees. 
Bank cards and online payment platforms charge a percentage for all transactions. Fees for cryptocurrency transactions, however, are usually far less and are generally paid by the user. By adding cryptocurrencies, online casinos could accept payments faster and incur lower on fees.
Currently, small merchants pay between two to four percent per credit card transaction, which often involves additional "hidden fees." Cryptocurrency transaction fees are comparatively low and do not include hidden fees.  
No Chargeback Fraud
Chargeback fraud, also known as friendly fraud, occurs when a consumer makes an online purchase with their credit card and then demands a chargeback from the issuing bank after receiving the purchased goods or services.
Cryptocurrencies offer online merchants protection from chargeback fraud. Unlike credit card payments where transactions can be disputed even after they have been charged, cryptocurrency transactions are final.
For online gambling providers who accept exclusively cryptocurrency payments, chargeback fraud is a thing of the past. 
Increased Publicity
Cryptocurrencies have one of the biggest communities online, full of passionate people who are always happy to propagate positive news, such as the addition of cryptocurrency as a payment method at an online casino store. Additionally, online platforms that accept cryptocurrency as a means of payment also receive extra coverage from cryptocurrency media.
This additional publicity comes in handy for online casinos due to the saturated nature of the industry, which requires platforms to leverage every opportunity that puts them ahead of the competition.
Is Nigeria Likely to Formalise Remittances and Become the Third-Largest Inbound Market Worldwide?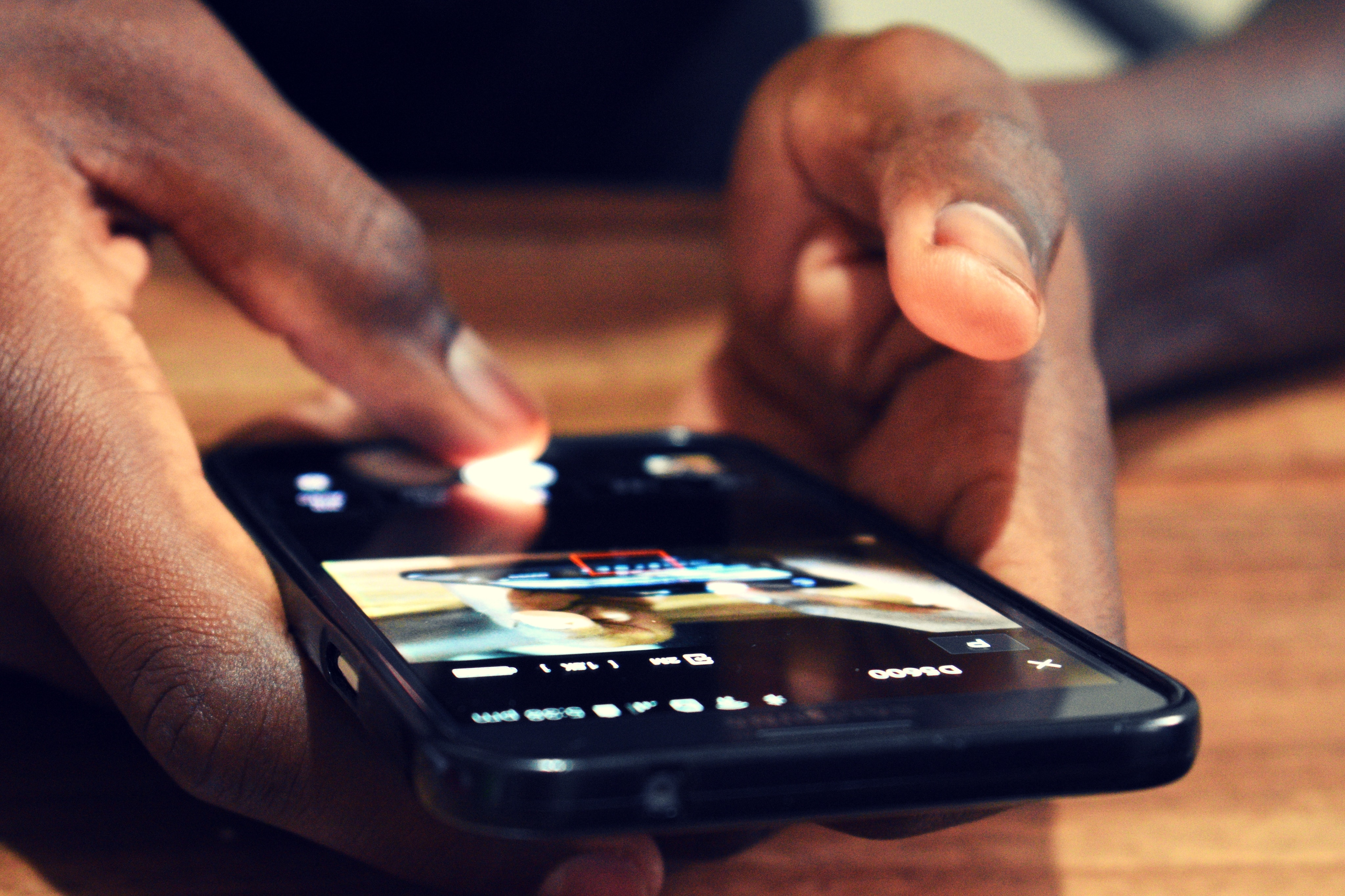 Nigeria is the sixth-largest recipient of remittances in the world with an estimated volume of nearly $25 billion a year. This estimate for remittances flow doesn't account for the informal market, that even if it is shrinking, as most analysts believe, it adds approximately $10 to $15 billion a year to the formal number. That places remittances for Nigeria at around $40 billion. If this were to be true, then it would squarely place the country as having the third-largest volume of remittances in the entire world, ahead of the Philippines and Mexico with highly formal markets.
In a blog post published by remittance expert Hugo Cuevas-Mohr, he discussed the volume of remittances to Nigeria and the importance of achieving more accurate figures and the success in formalising the remittance market in Nigeria. These are also key topics that will be extensively examined at IMTC AFRICA 2019, a conference that will take place in Lagos on September 24-26 at the EKO Hotel. IMTC is the leading gathering for international money transfer, cross-border payment, and Fintech companies around the world and has chosen Nigeria as the site of its biannual African event to help in the innovation, formalisation, and transparency of remittances in the country.
Why Formalisation is Necessary
Parallel markets, or informal markets, are notorious for skewing a country's volume, revenue, and wealth statistics; in an age where data is glorified, it is clear to see why this is such a problem. Countries are valued and respected based on their stats, and if Nigeria's stats are not reflecting the true volume of remittances, then their significance is being missed.
The Nigerian Naira is traded at different rates on the parallel market than on the official market. For instance, as of August 6, the Central Bank of Nigeria valued 1 USD at 306 NGN (Niara), whereas the parallel markets revealed that 1 USD was actually trading at 360 NGN. Such a large discrepancy in the exchange rate reveals just a portion of the issues taking place. If the parallel market exchange rates are correct, then it is extremely unlikely that Nigeria will be successful in curbing the informal market. 
Nigeria's parallel markets have been prevalent for some time now, but the issue became serious in 2016 when the Central Bank of Nigeria, to curb the informal market, limited the number of legal money transfers to only three International MTOs: Western Union, MoneyGram, and Ria. This subsequently forced all other MTOs to call upon CBN to allow more MTOs to be licensed, jumping to more than 60 in three years. Has the strategy from CBN been successful?
Mr. Cuevas-Mohr states in his blog: "The remittance market in terms of companies abroad serving the Nigerian Diaspora is growing now at a fast pace as remittance volumes to the country increase, partly due to organic growth and partly due to more funds being channeled through official channels."
Leon Isaacs, IMTC AFRICA 2019 Co-Chair, and an expert in remittances will discuss extensively at the conference the findings that his surveys and data gathering work is revealing. Other topics to be discussed at this trendsetting event will be the impact of Payment Service Banks and Fintechs on remittances, the role of blockchain and cryptocurrencies, the importance of strong compliance and risk management and the importance of MTO partnerships with local banks and Fintechs to help to formalise remittances.
Nigeria And the Mobile Industry
Another pressing topic at the conference is that of the mobile industry. In a recent development, the Nigerian government is allowing mobile companies to directly offer financial services. Previously, mobile companies were required to form rigid agreements with banks to offer financial services in the country. These new companies will be known as Payment Service Banks (PSBs), similar to how India enables mobile companies to offer such services.
This is massive news for the world of remittances as PSBs can give their unbanked customers, and generally to all low-income residents, the opportunity to manage mobile money as the digital ecosystem grows. It can also impact the government's financial inclusion initiatives. The impact of the PSBs in the remittance market is hard to predict but everybody will be watching. Mr. Cuevas-Mohr said: "It will take time to see the impact to the market of Telcos being allowed finally to offer themselves financial services, and remittances."
As many MTOs participating at the IMTC AFRICA 2019 conference in Lagos have expressed, the event comes at the best time for the industry in Africa. Filled with a compliance course, an innovation forum, panel discussions, keynote speakers, roundtables, and ample time to network with industry leaders, the event will be a gathering of the Who-is-Who in the field of African remittances.
The article was contributed by David Cullinan.