Chinese Blockchain Startup Conflux to Establish Base in Africa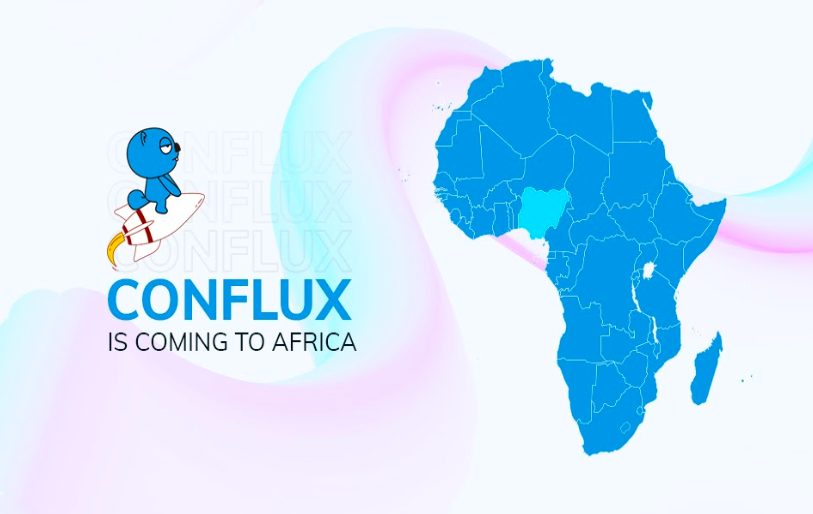 Conflux is a state of the art public blockchain system that can achieve high transactions per second (TPS) without sacrificing decentralisation or safety.
One of the major challenges in the current Blockchain field is a low throughput rate. The current available POW-based blockchain systems all have a very low transaction quantity.
The existing rate limit for bitcoin is approximately 7 transactions per second and for Ethereum is approximately 30 transactions per second, which is way slower than the existing centralised transaction services like Visa (which supports transaction quantity of over 1,000 TPS).
Conflux is here to change the game by sticking to Nakamoto's consensus but adjusting protocol parameters. By adopting the independent IP Tree Graph (TG) structure, Conflux realised a high throughput rate of 3000-6000 transactions per second without compromising on decentralisation.  
What has Conflux Accomplished So Far?
Conflux concluded its 1st round of private funding in 2018, which raised $35 million at the valuation of $400 million. Key investors include Sequoia China, Baidu, Shunwei, Metastable, and IMO ventures. Conflux will not be launching an ICO, IEO or any public sale event. 
In December 2019, the Shanghai government agreed to open a research institute with Conflux, while considering an incubator center that could be set up by June 2020. The Conflux incubator center aims to invite developers and entrepreneurs from different regions to build decentralised applications (DApps) on the public permissionless blockchain developed by Conflux. 
Conflux hired Eden Dhaliwal as managing director to lead its expansion in North America. Dhaliwal left Outlier ventures at the end of December after working at the Web3 venture capital firm for over three years. He previously worked as an advisor at DLT Labs and a mentor at Techstars.  
Why is Entering the African Market Important?
The African project is a win-win for both Conflux and the African community. We are looking to establish a concrete community of developers, miners and also partner with local exchanges. The African Market is one of Conflux's top priorities not only for brand recognition but much more on business integration and advancing the Blockchain industry.
The African market and its potential is one we do not take for granted, that's why we have decided to appoint an African Representative, which means we are now closer to you and you will be seeing and hearing more from us.
What is the Status of Conflux's Current Community?
Conflux's name and influence started to spread out since early 2019, along with its testnet launch which came live in the first half of 2019. Now the project has strong and solid communities across China, Vietnam, Korea, and the US market.
The Conflux Bounty Program, which acts as the major community interaction platform, consists of various tasks, which include helping conflux develop its open-source code, improving a small widget or even promoting the Conflux community. Unlike traditional bounty platforms, the bounties can be claimed by community members with different backgrounds. Community members can claim Fans Coin (FC) upon accomplishing any tasks on the Bounty Program.
FC is a smart contract developed on Conflux Testnet. The FC can be swapped into the Mainnet CFX 1:1 (one for one) through the smart contract once the Mainnet launches later this year and is currently the only way of obtaining Tokens from Conflux. 
Learn more about FCs and the Conflux Bounty Platform here: https://bounty.conflux-chain.org
For everyone that wants to register on the Bounty Platform, we have a special registration code for you here.
Become part of the Conflux Africa Community by joining their Telegram Group: https://t.me/ConfluxAfrica
Stay updated on Conflux through Instagram: https://www.instagram.com/conflux_foundation/
Follow the Conflux Twitter account: @ConfluxChain
Together, let's bring blockchain technology and cryptocurrencies to everyone!
Disclaimer: This is a paid sponsored post. Readers should do their own due diligence before taking any actions related to any company, product or service mentioned in this article. BitcoinAfrica.io is not responsible, directly or indirectly, for any loss or damage caused by or in connection with the use of or reliance on any content, product or service mentioned in this sponsored post. 
How to Trade Stock Indices with Bitcoin on TradeConnect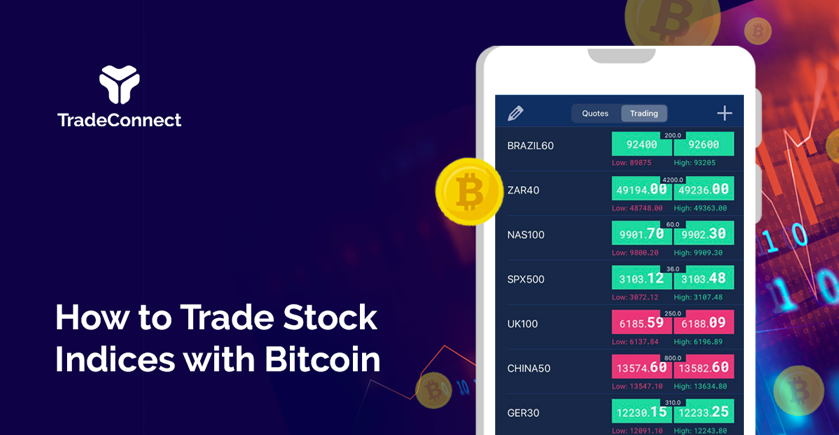 When you hear people talking about "the market", they are often talking about Stock Indices. Even if you haven't ever traded a Stock Index before, there's a good chance that you will have heard the name of some of the more famous US, European, and Asian Stock Indices such as the Dow Jones or the NASDAQ in the US, the ASX200 in Australia, the DAX 30 in Germany or the Nikkei 225 in Japan.
Finding ways to trade Stock Indices with bitcoin isn't easy. This is mostly due to the fact that if you want to trade both traditional and new digital markets, it is expensive and time consuming to move in and out of fiat on multiple trading platforms.
TradeConnect removes these barriers to entry by connecting crypto traders with over 60 different global financial assets including Forex, Stock Indices, Commodities and Cryptocurrency CFDs using bitcoin or ethereum as margin collateral in a single, easy-to-use trading network.
Trading Stock Indices on TradeConnect is quick, easy and secure. TradeConnect uses a central limit order book to ensure all trades on the platform are transparent and fulfilled at the best price, at the best time. It also has a $100 million dollar insurance policy to ensure security is the highest priority.
TradeConnect also has some of the lowest fees in the industry due to its unique 'Connect Fee' model and daily fee rebates of up to 75% for active Makers and Takers.
BONUS PROMOTION: New traders also get $50 USD in BTC, ETH or TCO free when they complete their first 10 trades on TradeConnect.
So let's take a closer look at what a Stock Index is, why you would trade it and how you can trade Stock Indices using bitcoin on TradeConnect.
What is a Stock Index?
A Stock Index, also known as a Share Index or a Stock Market Index, tracks and measures baskets of related stocks from a particular country.
Stock Indices are created by combining the value of several Stocks to highlight one aggregated value that is then used to compare current market price levels with historical price levels in order to calculate the overall market performance within a specific country.
Stock Indices are powerful indicators for global and country-specific economies worldwide and are used by economists, politicians and analysts to help understand how well the financial markets, and companies within those country-specific markets, are performing.
Types of Stock Indices
Stock indices can be made up of many different factors. Some are grouped by geographical location, others industry sector or even company size. Different stock exchanges deal with different types of stocks.
For example, the NASDAQ Index only lists technology stocks. The ASX200 consists of Australia's largest 200 companies by market capitalization. The S&P 500, in contrast, measures the stock performance of the top 500 companies in the US.
There are approximately 5000 US indexes in the US alone and the 3 most followed stock indices, by both the media and investors, are generally thought to be the S&P 500, Dow Jones Industrial Average and the NASDAQ Composite. In 2018 it was reported that there are nearly 3.3 million stock market indices around the world.
Advantages of Trading Stock Index CFDs
The advantage of trading a Stock Index over individual stocks is that firstly, they offer exposure to an entire industry rather than a single Stock; Secondly, you do not need to conduct research on every individual company report as you would if you traded a single Stock; Thirdly, the price movement of Stock Indices is generally known to be much less volatile and a smoother experience than trading individual Stocks as an individual Stock can't cause an extreme price spike within a Stock Indice.
How to Trade Stock Indices with Bitcoin on TradeConnect?
On TradeConnect you can trade over 15 different Stock Index CFDs using bitcoin, including: Australia 200 (AUS200), BOVESPA Future (BRAZIL 60), China A50 (CHINA50), Euro Stoxx 50 (ESTX50), French CAC 40 (FRA40), German DAX 30 (GER30), Hong Kong H250 (HK50), Japan Nikkei 225 (JPN225), Nasdaq (NAS100), SPAIN 35 (SPAIN 35), US S&P 500 (SPX500), UK 100 (UK100), Dow 30 (US 30), US Dollar Index (USDINDEX), and the South Africa 40 Index (ZAR40)
To get started trading Stock Indices with bitcoin on TradeConnect all you need to do is follow these 5 simple steps:
Step 1: Download the TradeConnect app
Step 2: Select the Stock Index that you want to trade
Step 3: Deposit bitcoin into your TradeConnect wallet
Step 4: Open your trading position
Step 5: Monitor and close your trading position
That's it!
Want to trade Stock Indices with bitcoin on TradeConnect? Download the TradeConnect mobile app today!
Disclaimer: This is a paid sponsored post. Readers should do their own due diligence before taking any actions related to any company, product or service mentioned in this article. BitcoinAfrica.io is not responsible, directly or indirectly, for any loss or damage caused by or in connection with the use of or reliance on any content, product or service mentioned in this post. 
African Traders Prefer PrimeXBT's Powerful Trading Technology Over Competition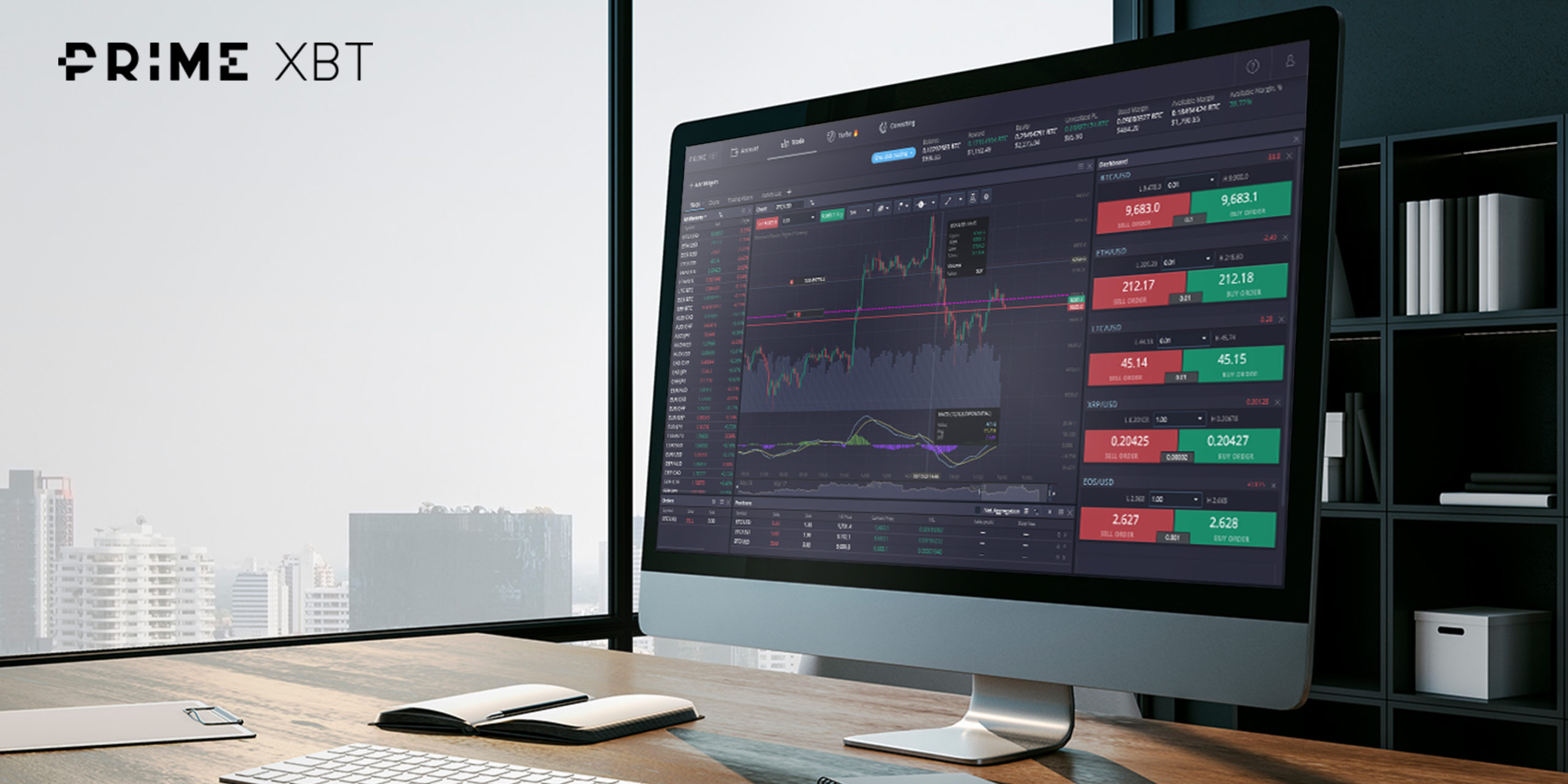 Bitcoin is one of the most disruptive and impactful new technologies of the 21st century. But some of the technology powering the trading platforms where the asset trades on the open market, pack nearly as much innovation and power.

PrimeXBT is an award-winning Bitcoin-based margin trading platform offering traders access to not only emerging digital assets like cryptocurrencies, but CFDs on traditional assets such as gold, oil, forex, and major stock indices like the Nasdaq 100 consisting of top US tech stocks.

Accounts are denominated in Bitcoin, so savvy investors are able to continue to accumulate more BTC trading any instrument on the platform. The variety and diversity alone helps PrimeXBT stand out from the competition, but the technology the platform is built on and innovative features are second-to-none.
Secure, Reliable Trading Platform Protected By Bank Grade Protections

PrimeXBT offers a custom, in-house trading engine that provides up to 99.9% uptime for the ultimate reliability.
Cloudflare DDoS protection, password encryption, address whitelisting, and two-factor authentication protects the website from any attacks, disruption of service, or intrusion attempts. Client funds lie behind multiple layers of bank-grade security.
Crystal by Bitfury is integrated within the platform to prevent money laundering and ensure full AML compliance, further protecting users.
Customisable User Interface, Advanced Trading Tools, And More

The trading terminal is highly customisable, and the easy-to-use interface offers many widgets to build the ideal trading environment for any trader of any experience level. Built-in charting software gives traders full control over their trading strategy, and clicking on the chart to place orders provides incredible accuracy.
Long and short portions let traders profit whichever way the market turns, and stop loss and take profit orders enable added control over risk and reward.

A progressive fee discount system offers the most active traders up to 50% off all trading fees and is tracked internally within the account dashboard so users can keep track of their progress towards each of the many levels of savings.
Innovative Trading Performance The Competition Cannot Match
The advanced trading platform has many innovative tools that simply aren't found elsewhere at competitors. A new short-duration synthetic Bitcoin product called Turbo lets traders uniquely position themselves within the market by accurately predicting which way the market will turn.
A first-of-its-kind Telegram bot keeps users tapped into market and position data at all times, even when mobile carrier signals are deteriorating or when Wifi isn't strong enough to access the full platform.

During normal conditions, a free mobile app offered through the Apple App Store for iOS and Google Play Store for Android devices offers everything mentioned above from anywhere in the world.
All trades are executed on one of many Amazon AWS cloud servers, that are connected to multiple liquidity providers for ultra fast order execution.
Ongoing investment into research and development ensures that the platform will remain ahead of the competition and best serve its clients through future updates.
Digital and Traditional Assets Combined Under One Roof

African traders not only prefer PrimeXBT for its technology but for the vast variety of trading instruments offered on the platform. Nowhere else can traders build such a diverse portfolio of assets across digital and traditional markets.

The cutting edge trading platform offers the trading of cryptocurrencies such as Bitcoin, Ethereum, Ripple, Litecoin, and EOS. In addition, PrimeXBT offers CFDs for forex, commodities, stock indices, and gold and silver.
Major stock indices, oil, gold, and more have all been experiencing some of the strongest volatility in history, and all of these assets on one platform is a value simply not found elsewhere other than PrimeXBT.
The Bottom Line: African Traders Prefer PrimeXBT Tech

With low minimum deposits, 60-second registration, and a platform built from the ground up on powerful technology and unrivaled innovation, PrimeXBT is the preferred platform by African Bitcoin traders seeking an all-in-one solution.
New user registrations in the region show a steady uptick in growth, and recent job listings point to further global expansion by the platform. With plans to continue to aggressively grow so apparent, what technology will PrimeXBT roll out with next?
Disclaimer: This is a sponsored post. Readers should do their own due diligence before taking any actions related to any company, product or service mentioned in this article. BitcoinAfrica.io is not responsible, directly or indirectly, for any loss or damage caused by or in connection with the use of or reliance on any content, product or service mentioned in this post.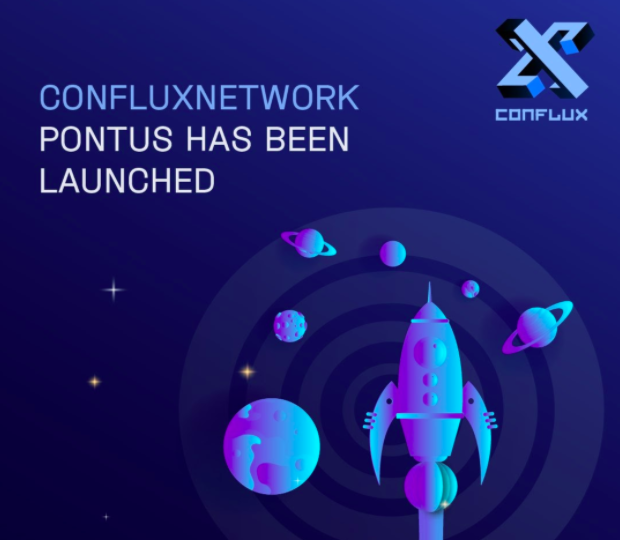 We're excited to formally announce the launch of the first phase of our mainnet rollout!
On April 27, Pontus, Phase I of the Conflux Network mainnet rollout was officially launched. In Pontus, Conflux Network will provide a stable and safe test environment for developers, and users can join and experience the high-performance protocol and ecosystem of Conflux. 
Over the past year, the Conflux team has been working hard to improve our network, from version 1.0 to version 5.0, each iteration is a hard-earned achievement by all team members. The launch of Pontus is our way of saying "Thank you" to our partners, community members and friends. Without the support from everyone, Pontus wouldn't have been possible. 
Conflux believes security is top priority for any technology. Hence, with each iteration we ensure that asset and data security of users and partners are upgraded. Pontus is set to provide a stable ground-layer protocol for our partners to develop DApps on top of. It might not be perfect, however, we encourage everyone to participate and improve Conflux as a joint effort and help us take it to the next level!
Pontus — Conflux DEX Ecosystem
In Pontus, we have launched the Conflux DEX Ecosystem — the first step towards a more secure, stable, and easier-to-use framework for DEXes. The Conflux Foundation supports the development and maintenance of the three basic features of the DEX ecosystem:
1) Cross-Chain Asset Protocol — ShuttleFlow
2) Dual Protocol: On-Chain Settlements — BoomFlow & Off-Chain Matching — MatchFlow
3) Value-Added Services such as Flash Swap and Price Limit services
The overall framework of the Conflux DEX ecosystem is shown in the table below:
In order to realize quick matching and settlement of transaction pairs, Conflux will form a Cross-Chain Custodian Alliance with important participants, such as well-known wallet providers, trusted merchants, and decentralized exchanges. Through the Conflux DEX ecosystem's ShuttleFlow protocol, we will be mapping assets from other public chains to Conflux with multisig technology. The protocol makes it possible to efficiently match and settle various transactions within the same smart contract protocol. This method is similar to the way people mapped their money to Alipay when transfers between accounts in different banks were inconvenient several years ago. For the specific mechanism of the protocol, please refer to Conflux ShuttleFlow: A Cross-Chain Asset Protocol
To build a scalable, high-performance, and secure DEX, Conflux uses the Dual Protocol: BoomFlow & MatchFlow. With implementing the Dual Protocol, an on-chain ledger and an off-chain ledger are maintained on Conflux concurrently, users need to deposit assets on-chain onto the BoomFlow contract (1), where the off-chain & on-chain ledgers are synchronized in real-time (2). Afterward, the user fills an order (asset change request) to the off-chain matching engine MatchFlow for matching (3). The matching result is recorded on the off-chain ledger first and then synchronized to the on-chain ledger (4), at which point BoomFlow protocol will settle. For the specific mechanism of the protocol, please refer to Conflux Dual Protocol: On-Chain Settlements — BoomFlow & Off-Chain Matching — MatchFlow
The above-mentioned protocols are the two basic features of the Conflux DEX ecosystem supporting the third basic feature for the users to experience: Value-Added Services. The value-added services include flash swaps for tokens without direct trading pairs, token transactions, and quantitative trading.
Pontus — Conflux Transaction Sponsorship Mechanism
Another innovative mechanism on Pontus is the Conflux Transaction Sponsorship Mechanism, which is currently only available on the Conflux Network. The mechanism is developed to tackle the issue of below-average user experiences on current public blockchain products, especially within the DeFi space, hindering the mass-adoption of blockchain technology.
In addition to improving throughput and increasing confirmation times to reduce the cost of users, Conflux has also considered how to facilitate new users' experience on the blockchain when designing the consensus protocol. Conflux allows new users with zero balance to enjoy on-chain smart contracts. We strive to be user-centric, which is why we decided to remove the hurdle of an initial deposit for operating smart contracts.This is to attract new users, we know how important it is to stimulate users' interest to give blockchain technology a try, as we drive adoption. As the mechanism title reads, Conflux designed it on the protocol level for "sponsors" to pay a users' transaction fees when they engage with smart contracts. The Sponsorship Mechanism allows users with no balance to use smart contracts directly, paid by sponsors. For the mechanism details, please refer to Conflux Transaction Sponsorship Mechanism.
Conflux Mainnet Launch Plan
 Three phases in the Conflux Mainnet Launch Plan, when Pontus is stable, Phase II — Oceanus will begin. Oceanus will focus on an all-around pilot run of mining algorithms, DApps, DEXes, and other DeFi products with our ecosystem partners. The network features and functions will be gradually released to the community in order to increase the level of decentralization while maintaining high-levels of system security and performance throughout the network. After Oceanus is over, Phase III — Tethys will begin as the final and fully functional mainnet of the Conflux Network!
Apart from the launch of the Conflux DEX ecosystem, Conflux will support the development of DApps, through incubation of selected projects. Partners from all fields are welcomed to join the Conflux Network ecosystem and contribute to the development of advancing decentralized application scenarios on top of this next-generation public blockchain, and thrive towards the mass-adoption of blockchain technology.
Conflux Network officially established its base in Africa, since then a lot has been achieved. The COVID 19 pandemic has stalled major plans of various organizations nevertheless, Conflux network has been able gain reasonable recognition in Africa's blockchain space through their regional marketing team headed by Ehis Omozusi, who is based in Lagos Nigeria. 
Conflux has established partnerships with a couple major blockchain players in Africa, such as Fliqpay, a Nigeria-based cryptocurrency payment gateway to enable merchants to accept cryptocurrency payments from customers anywhere in the world. In the near future we will be publishing Podcasts and Webinar interviews with the community, to share the insights of blockchain technology and cryptocurrencies in Africa!
At Conflux, we aim to "empower decentralized businesses" and this is considered in every new feature we release, Conflux Network will ensure the stability of the underlying network in Pontus, and encourages all members and partners to join us in our mission to jointly promote the development of this ecosystem.
Learn More:
Follow us on Instagram
Follow us on Telegram
Find us on GitHub
Disclaimer: This is a sponsored post. Readers should do their own due diligence before taking any actions related to any company, product or service mentioned in this article. BitcoinAfrica.io is not responsible, directly or indirectly, for any loss or damage caused by or in connection with the use of or reliance on any content, product or service mentioned in this post.