10 Must-Knows Before You Invest in Cryptocurrency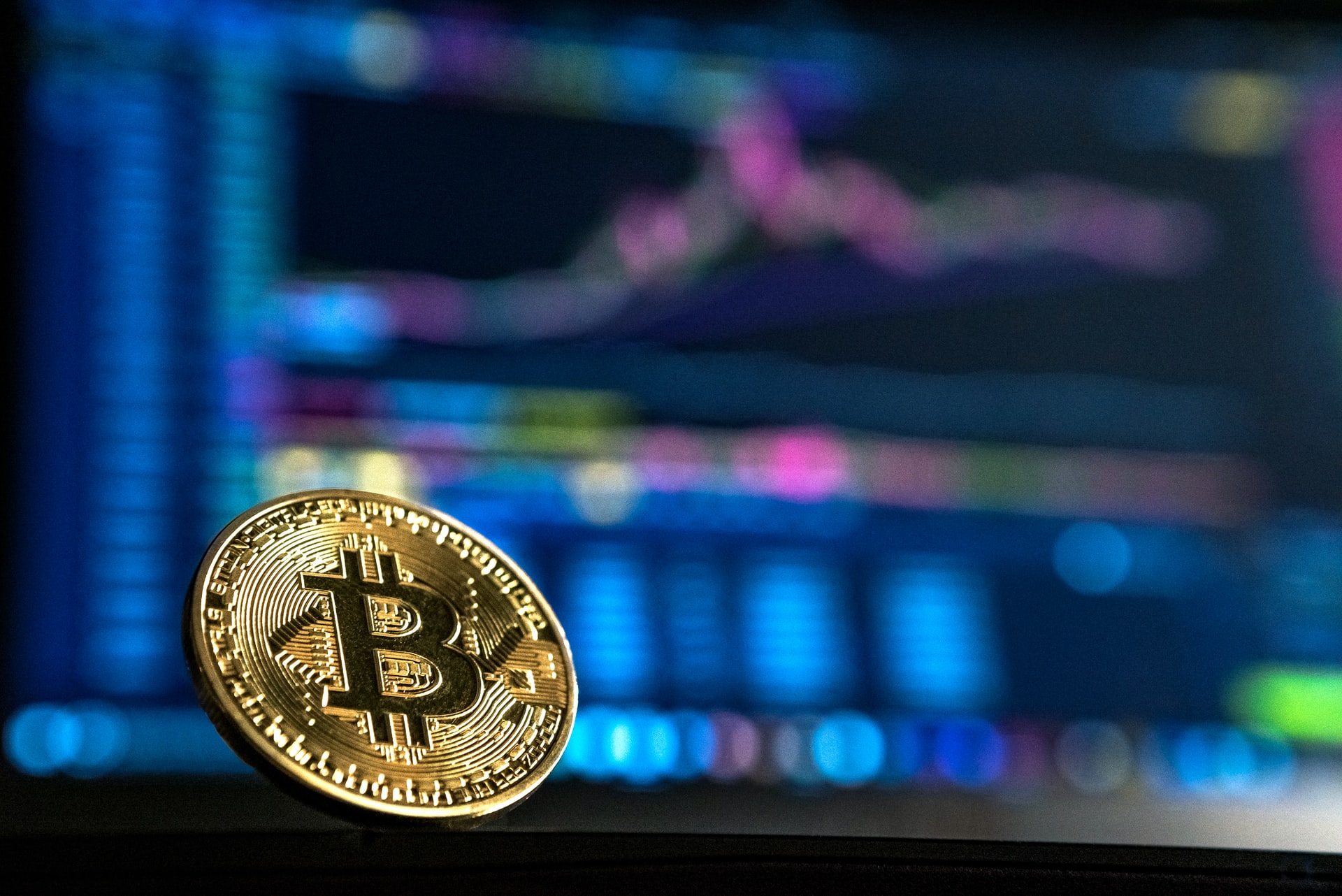 Cryptocurrency is designed to work like any other, as a medium of exchange through the use of cryptography that serves the purpose in creating and controlling additional units, known as coins or tokens. Cryptography serves the purpose of verifying the transfer of assets. Where forex is controlled by central banks, cryptocurrency is decentralised and a distributed ledger is used in transactions.
Cryptocurrency has become substantially more popular in the past three years with the market cap of all cryptocurrencies reaching around $260 billion. By the end of 2017, it had surged and reached a $520 billion market cap.
What Should You Know Before You Start Trading Cryptocurrency?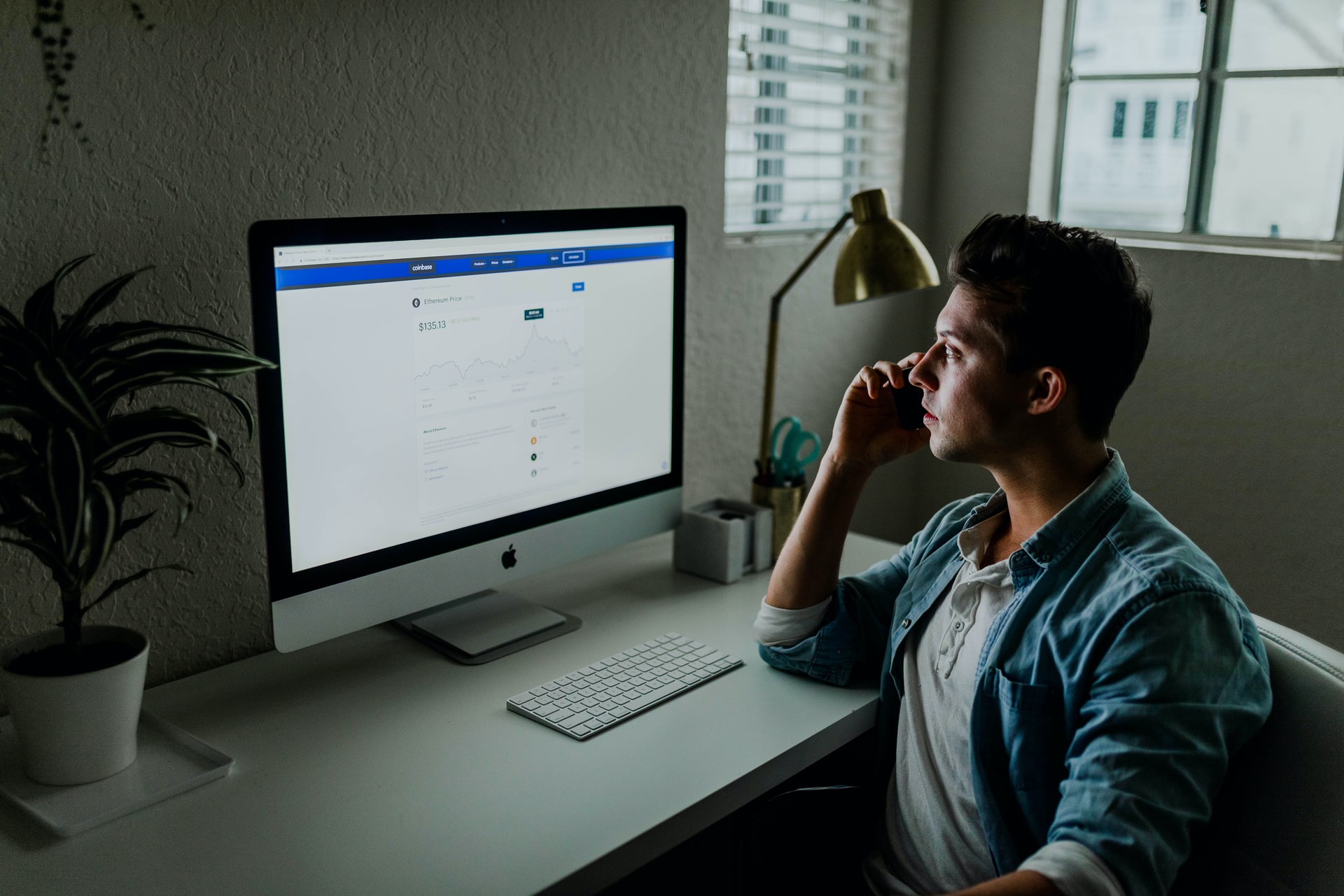 1. Substantial resistance from professionals
With the increase in popularity, the trading of cryptocurrency, and cryptocurrency itself has faced a lot of opposition. Especially from Wall Street professionals – such as Warren Buffet and Jamie Dimon – and financial regulators. 
2. Blockchain technology
Cryptocurrency is transferred through the use of blockchain technology which acts as a public ledger that records all transactions. Cryptocurrency coins, or tokens, are stored on this blockchain.
Most cryptocurrencies have their own blockchain and depending on the size, some transactions are executed significantly faster than others. Bitcoin transactions, for example, take longer than Litecoin transactions.
To learn more, check out 10 Best Cryptocurrency Trading Platforms ( Reviewed )
3. Ease of access and affordability
Cryptocurrency can be bought and sold at any given time, anywhere with minimal barriers to entry.
Larger cryptocurrencies – such as bitcoin and ether – are substantially more costly and this often puts a lot of traders off without considering that each coin across cryptocurrencies are bought in fractions as well. Traders can invest in cryptocurrencies such as bitcoin with a relatively small amount.
Crypto-platforms differ and there are fees involved with trading these currencies that may exceed any profits made, thus traders need to ensure that they understand the full cost before they invest.
4. Regulatory Issues
Strict regulations are in place to ensure that consumers and investors (and their funds) are protected through the provision of tools and remedies to minimise loss and damage, but with cryptocurrency, there is no central regulating authority that offers such.
In fact, cryptocurrency is still unregulated in many African countries. 
Traders who invest in cryptocurrency need to fully understand that there is no security that the coin's value will be retained.
5. High volatility
Due to cryptocurrency being an unsecured investment along with a  lack of regulation, cryptocurrency can be manipulated, and large price swings are frequent.
Cryptocurrencies can substantially gain or lose half of its value within a day resulting in significant risks when holding crypto as they can potentially create big losses for investors. 
6. Difference in trading platforms
Cryptocurrency is bought and sold on trading platforms that facilitate such transactions where cryptocurrencies can be exchanged for others as well as fiat currency.
These platforms are often not authorised or licensed by reputable regulatory authorities and there is additionally a lack of minimum requirements that the cryptocurrency issuers are subjected to before their currency may trade on a platform.
In addition, some exchanges are not monitoring trading activity to identify manipulative trading behaviour.
7. Cybersecurity risks and threats
Exchanges are often victims of cyber attacks as they hold their users' cryptoassets. Hackers set out with the purpose of obtaining funds. Unfortunately, exchanges are hacked often, disrupting trading activities and causing a loss of user funds.
You might be interested: Breakout Forex brokers that is changing Africa.
8. Coin availability
There is a finite amount of bitcoin in circulation, and this adds to the reason why bitcoiners trust it more than conventional currencies, as money can be printed for various reasons, including economic and inflation purposes.
Bitcoin is limited to 21 million coins. This supply can not be artificially increased.
9. The risks involved with wallets
Cryptocurrencies are transferred with a degree of anonymity, with the wallets resembling that of an individual's actual wallet. The same detrimental risk involved with losing one's wallet, applies to cryptocurrency wallets.
Even though there are numerous trading platforms that offer the option for such a wallet to be linked to a trader's username and password, it increases vulnerability to cyber attacks should the trading platform be targeted.
10. ICOs and precautions that have to be taken
Initial Coin Offerings (ICOs) are similar to IPOs (Initial Public Offerings) where companies introduce a coin to the market, instead of shares.
There are thousands of cryptocurrencies globally and each companies have set their sights on their cryptocurrency becoming the next bitcoin. Traders should take care, as with investing in IPOs, not to do so lightly.
The risk involved with investing in ICOs should be evaluated thoroughly as traders stand a great chance of incurring losses substantially larger than what they can afford.
Before investing, investors should watch for trends in the news and wait for professional commentary on new ICOs.
Final Thoughts
Cryptocurrency has seen an influx in growth and popularity due to consistent growth in the direction of a more digitalised world. But as with all investments, there are still great risks involved along with the chance of gaining profits.
Traders need to evaluate their exposure to risk as well as their willingness and whether they can afford such risk. Cryptocurrency is overtly easy to access and trade but thorough research is needed.
Traders need to ensure that they evaluate trading platforms and providers of trade in cryptocurrency to ensure that with reasonable measure, client funds are not compromised.

How to Bet with Bitcoin on Football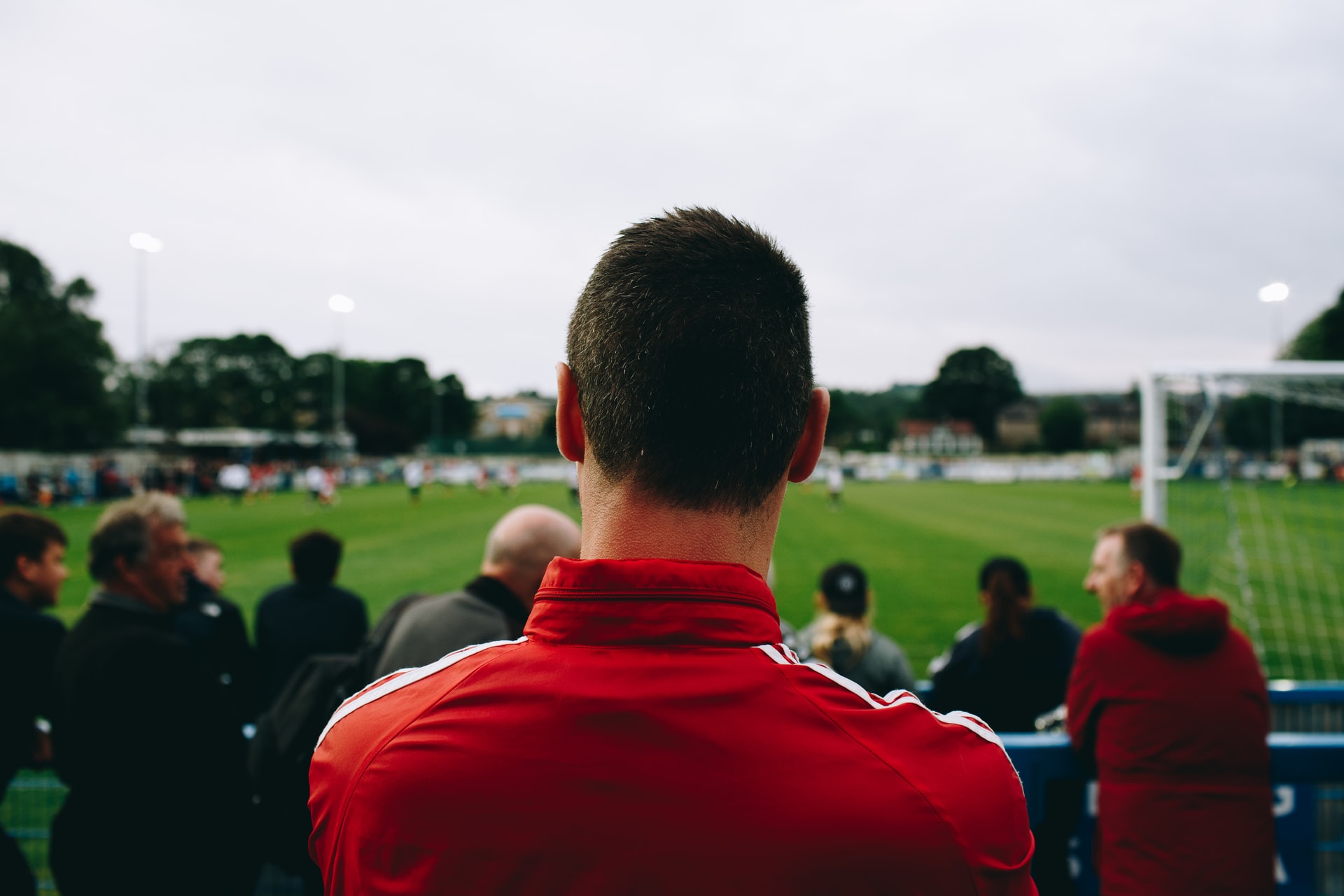 With the new football season having started, it's time to learn how you can bet with bitcoin on your favorite football club. The good news is that many online betting companies now accept bitcoin.
Read on to learn why betting companies love bitcoin and how to bet with BTC on your football team.
Why Betting Companies Support Bitcoin
Since its establishment in 2009, Bitcoin (BTC) has been and continues to be the most popular cryptocurrency, and with good reason. Some of Bitcoin's most impactful features include:
1. Fast and inexpensive
With bitcoin, it takes a few minutes to send and receive any amount of money. And if you are using the Bitcoin Lightning Network to make payments, transaction costs are a few cents.
2. No third-party interference
Because of its decentralized nature, which makes it impossible for anyone (including governments) to control, you can feel safe to make any payments you want (including to online betting platforms). This also comes with the added advantage of not having to disclose your personal information when making a payment.
3. Supports borderless payments
With Bitcoin's decentralized nature comes its borderless characteristics. This makes it possible for anyone in the world to be able to send and receive bitcoin payments wherever they are.
Betting companies were among the first adopters of bitcoin because it enables them to reach a broader audience and provide an innovative digital payment option to bettors. From playing a bitcoin slot to betting on any sport imaginable, bitcoin casinos and online betting companies have truly embraced bitcoin.
The credibility of bitcoin as a financial and payment solution is also being felt in the world of football. For example, in April 2021, Southhampton F.C began paying its players bonuses in bitcoin, opening up a whole world of possibility for other clubs to start doing the same.
How to Bet With Bitcoin on Football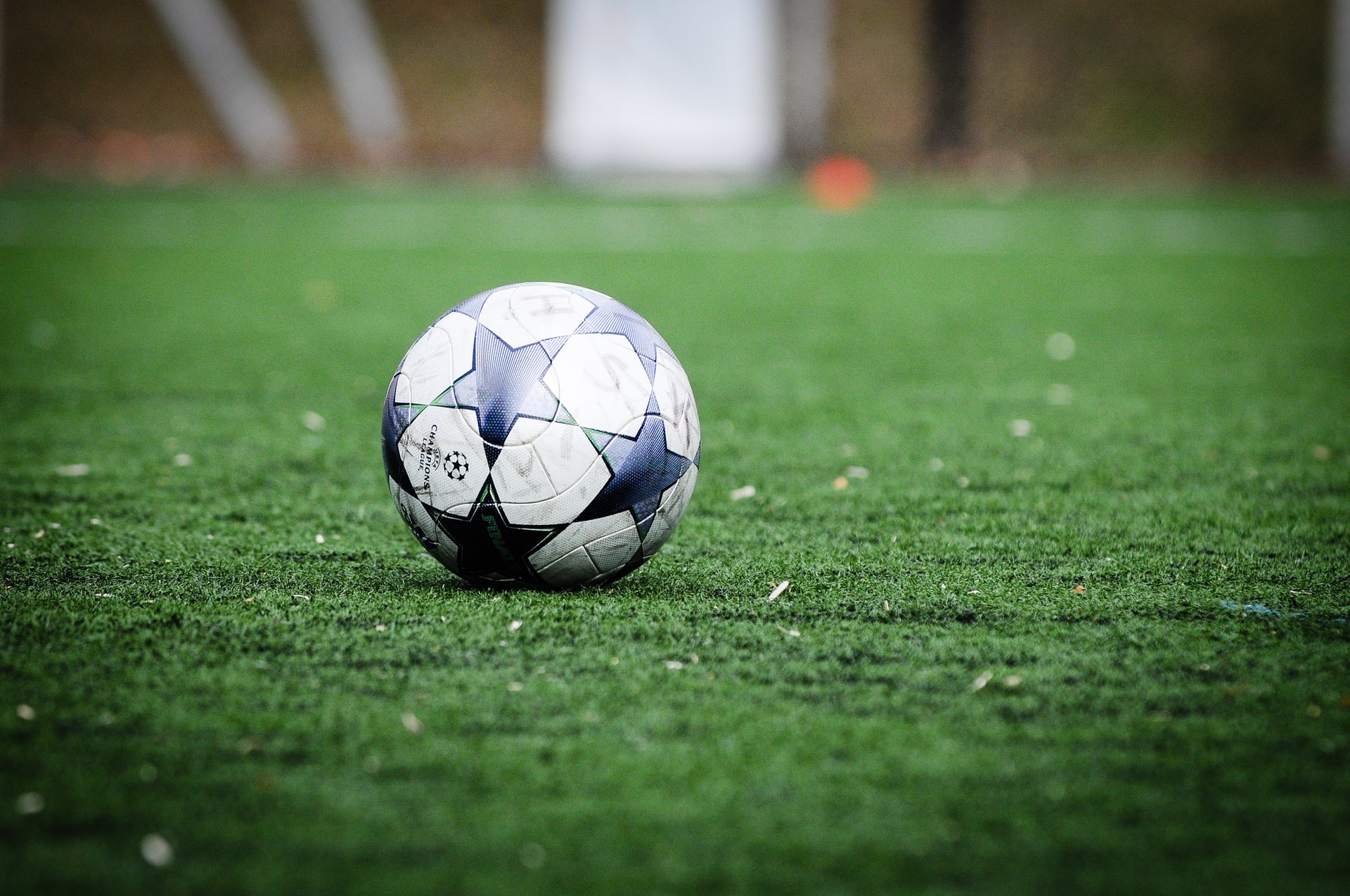 Betting with bitcoin has proved to be an efficient process for bettors, and betting companies who have embraced cryptocurrency as an efficient payment system.
One of the leading sports betting companies that enables you to bet with bitcoin is Sportsbet.io. So let's dive in and show you how you can bet with bitcoin on this popular platform.
Betting with Bitcoin on Sportsbet.io
Sportsbet.io is a user-friendly and highly modern betting platform. It has a functional live betting service and is one of the few betting companies that will allow you to bet in bitcoin through a few easy steps.
Register for Sportsbet.io by clicking on the 'Create an Account' tab on the top right of the homepage.
Access your wallet by logging into Sportsbet.io. On the top right of the page, next to your balance, click your balance or the 'Deposit' button.
Next, you click on 'Use Currency' and on 'Deposit.'
A QR code will appear.
Open your bitcoin wallet, scan the QR code, and choose how much BTC you want to send to your betting account.
You will have to wait for three confirmations on the Bitcoin blockchain for your funds to settle in your SportsBet.io account.
Start betting on your team(s).
Now that we have started you off on your journey, happy betting, and may the odds be ever in your favour!

How to Cash Out Bitcoin to Naira Using Cryptofully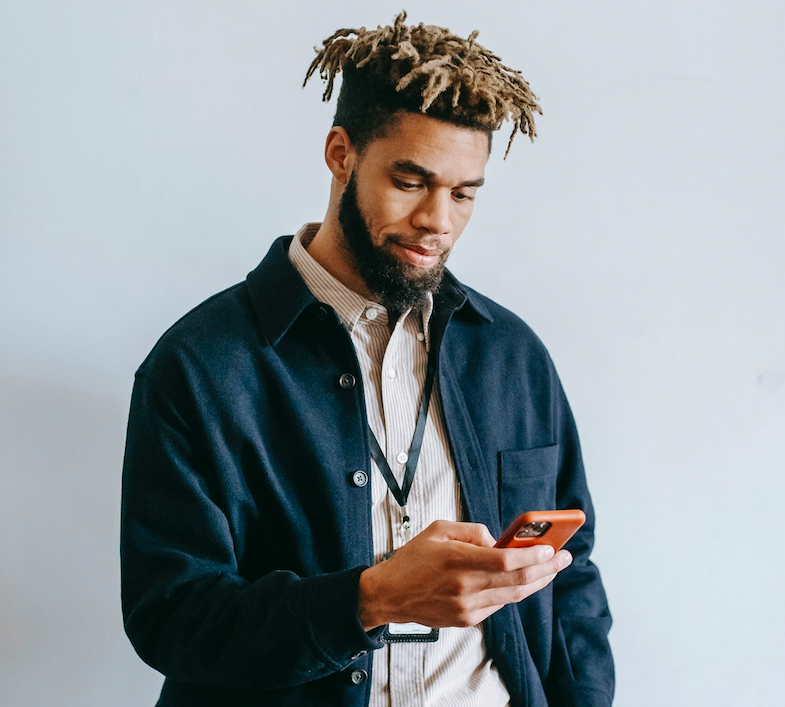 Over the past few months, Nigeria's central bank has made it difficult for traders to cash out bitcoin to naira, restricting crypto companies from having a Nigerian bank account. But there is now a cheap and efficient way to cash out your bitcoin to naira.
In this guide, you will learn how to convert your BTC to NGN and receive the money in your bank account within minutes using Cryptofully.
Getting Started on Cryptofully 
Cryptofully is a peer-to-peer payments app that allows you to easily convert bitcoin to naira and automatically settles into your Naira bank account.
Using Cryptofully, you can cash out your bitcoin from anywhere in the world into any Nigerian bank account. The platform also supports US dollars and payment options, including Visa, Mastercard, Google Pay, and Apple Pay.
Cryptofully leverages a local network of peer-to-peer (P2P) traders, enabling it to convert BTC to NGN within minutes. With this P2P system, you are not looking for a peer to buy your bitcoin. Cryptofully automatically matches your trade to the best peer and makes it seamless for the user.  
All that's needed to cash out bitcoin to naira using Cryptofully is to sign up, complete the KYC, add a bank account and convert your bitcoin to cash.
How to Cash Out Bitcoin to Nigerian Naira
You can cash out your bitcoin to your Nigerian bank account using either the Cryptofully website or mobile app. 
Download the Cryptofully App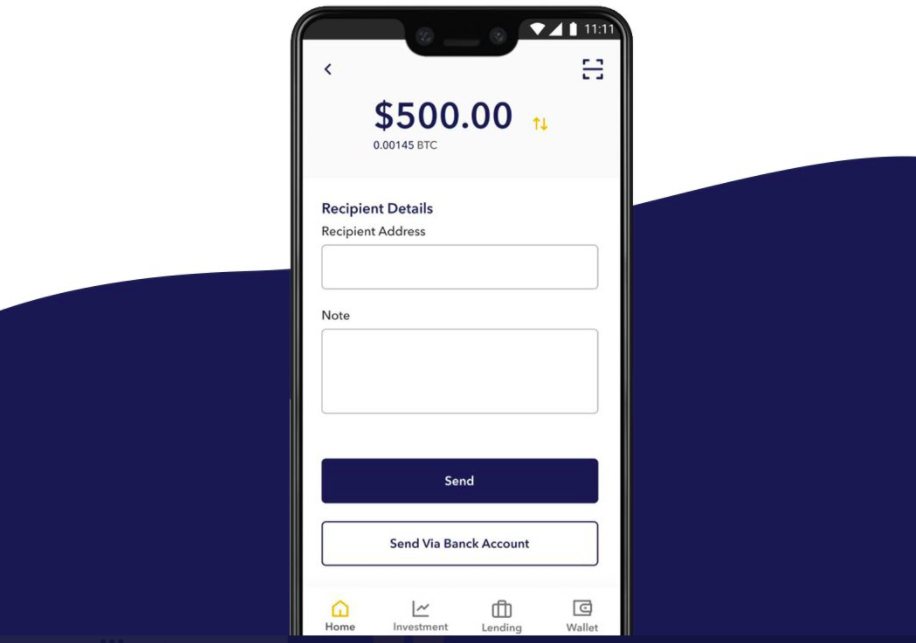 Step 1: Create an account
Open the app and register with your email address and verify the email address.

Start the KYC process. Visit Profile, click to Add bank, and add your BVN. You can also add your bank account in this section.
Step 2: Cash Out Your Bitcoin to Naira
Type in the amount you want to cash out.

Then choose to send via bitcoin.

On the following page, you can add your bank account details in the recipient field.

On the last page, you can see a Bitcoin wallet address. Send your bitcoin to that wallet address and within a few minutes, the equivalent amount in naira will settle in your bank account. 

Cryptofully matches you to a peer instantly who sends the money to your naira bank account.
Visit the Cryptofully Website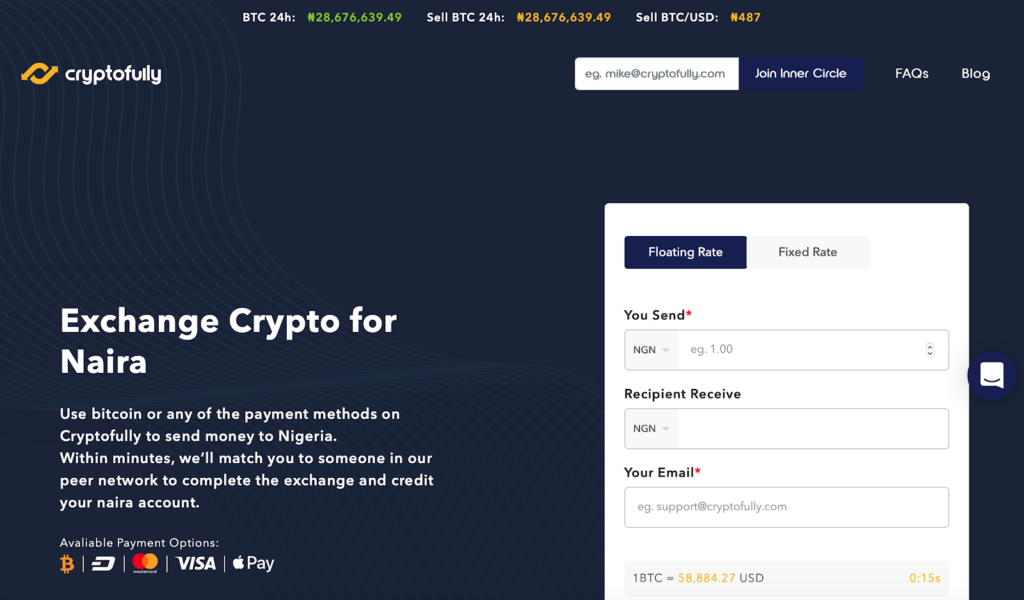 You don't need to sign up or log in with any details on the website to start using it
Go to the Cryptofully website at

www.cryptofully.com.

Specify the amount of bitcoin you want to cash out to naira. You can use either the Floating Rate or Fixed Rate. The Floating Rate means the exchange rate can change based on changes in bitcoin prices, and the Fixed Rate means you can lock in an exchange rate for your transaction.

The naira amount equivalent you will get in your bank account will appear below.

On the following page, you will see a space to fill in the preferred bank account you want to receive your money.




Then, you will be shown a Bitcoin wallet address. 

Copy the wallet address and do a transfer to the address. The Cryptofully system matches you immediately to a peer.

The peer sends the money and the money settles in your naira bank account.
Since the Central Bank of Nigeria enacted draconian measures against crypto companies, preventing them from having banking relationships, the peer-to-peer bitcoin trade has flourished in the West African country.
Peer-to-peer payment apps, like Cryptofully, are enabling Nigerians to continue using bitcoin for remittances, payments, and as an investment.

How to Trade Cryptocurrency on Sikix.io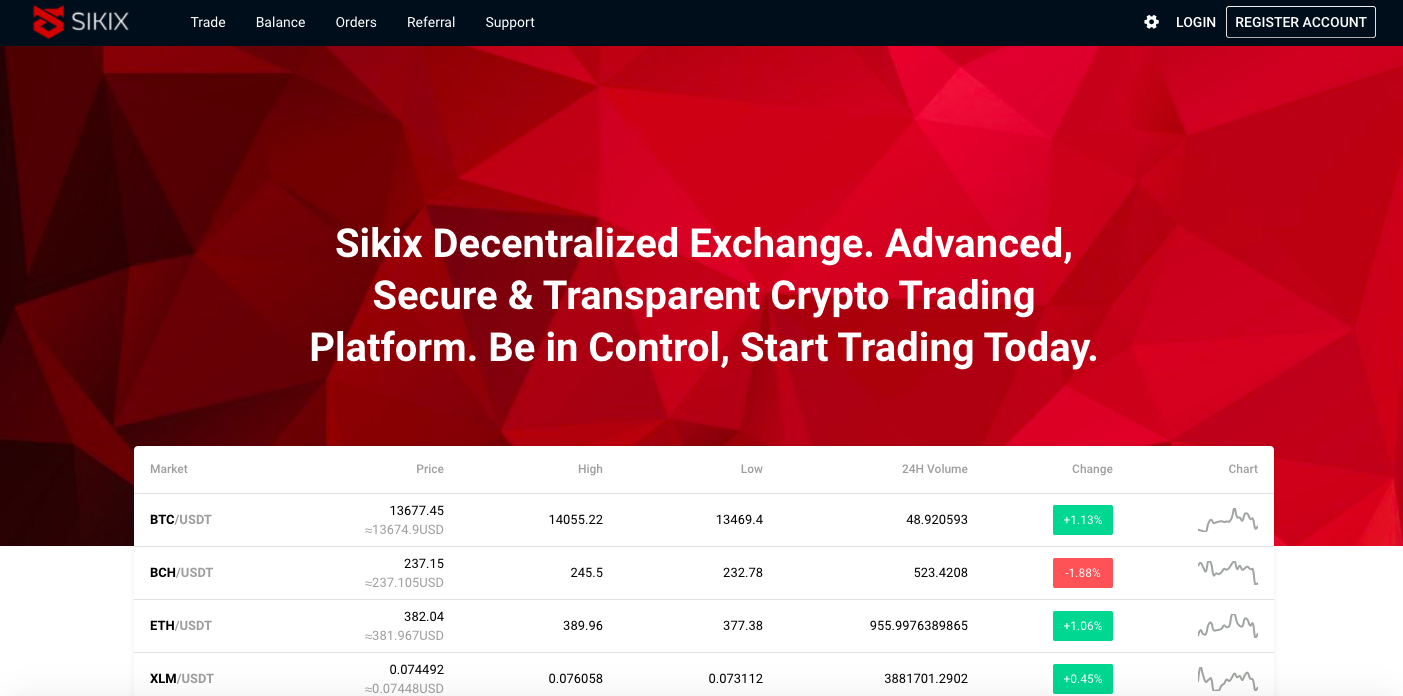 Sikix is a decentralized exchange that allows users to have full control over their funds while trading digital assets. In this guide, you will learn how to trade cryptocurrency on Sikix.
Opening an Account on Sikix
To start trading on Sikix, you have to create an account.
Here are the steps you will take:
Visit the Sikix website
Click "Register Account"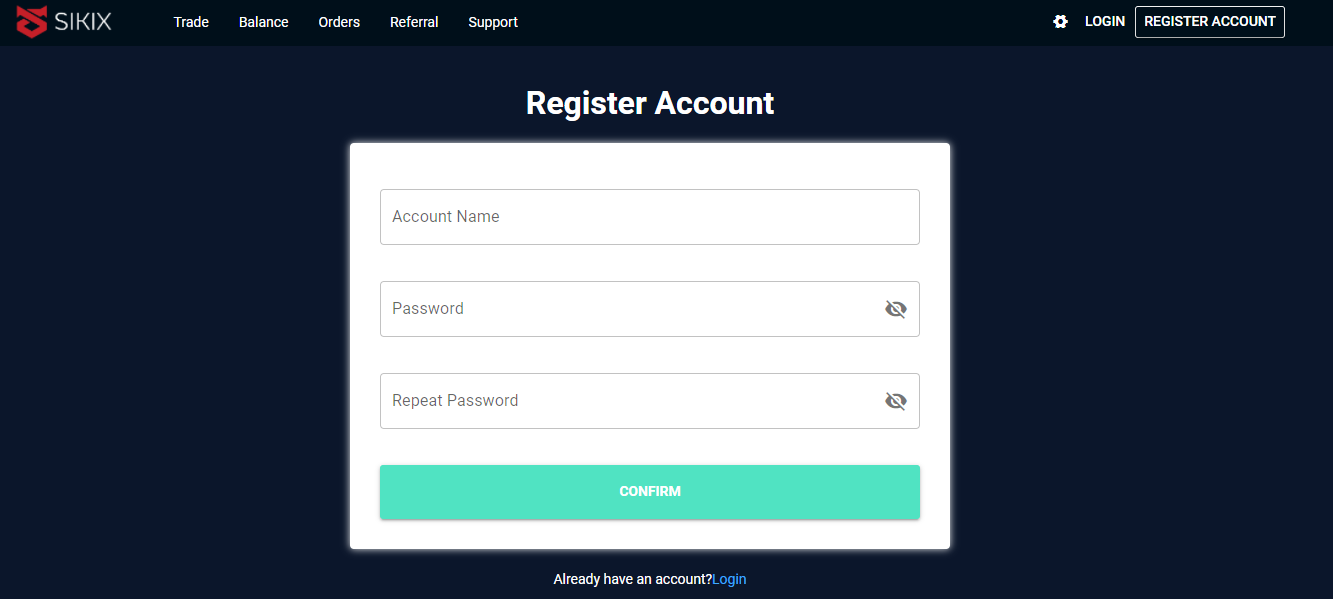 Enter an account name and password
Hit "Confirm"
Save the seed file to your computer and click "I've Backed It Up." You should store your seed phrase safely because the platform cannot restore it for you.
Click the settings icon to verify your email address and phone number

Next, go to "Balance" to deposit crypto or fiat into your account. For instance, if you want to deposit BTC, go to bitcoin on the list, click "Deposit" and copy the address provided. Transfer bitcoin to the address and click "Confirm." Note that the minimum amount of BTC that you can deposit is 0.01.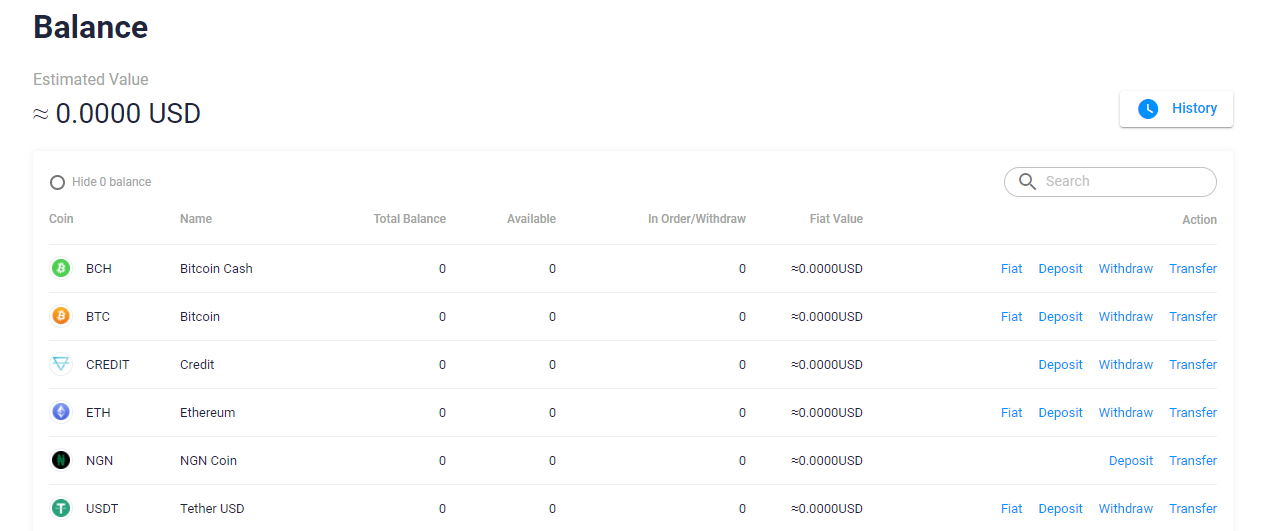 Once the bitcoin hits your account, you should see the total balance and the USD equivalent displayed on the balance page.
On Sikix, the most common base currencies are USDT and the Nigerian naira (NGN). You can deposit both of them before you start trading. But that does not prevent you from depositing any of the other supported cryptocurrencies.
Depositing Local Currency to Your Account
To deposit naira, follow these instructions:
Go to "Balance"
Search for NGN on the list and click "Deposit"
Enter the amount you want to deposit. The platform will display the fees and the amount you will deposit.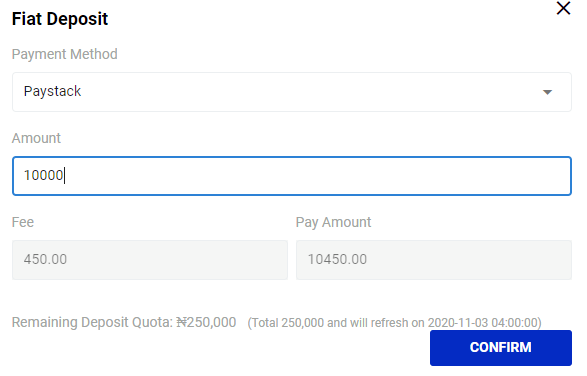 The platform will redirect you to a new page where you will enter your card details. Alternatively, you can use any of the other payment methods listed.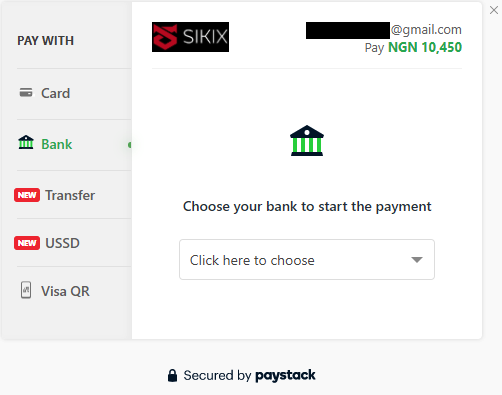 Once the transaction is complete, you should see your newly deposited funds on the balance page.
How to Trade Cryptocurrency on Sikix
Assuming that you deposited USDT in your account, here is how you can trade on Sikix:
Go to "Trade"
On the left-hand side of the screen, select a trading pair from the drop-down menu. For instance, you can choose the ETH/USDT trading pair. That means that you can buy ether with USDT. Note that the graph shows how the price of ETH is changing against USDT. You can view this change over different periods.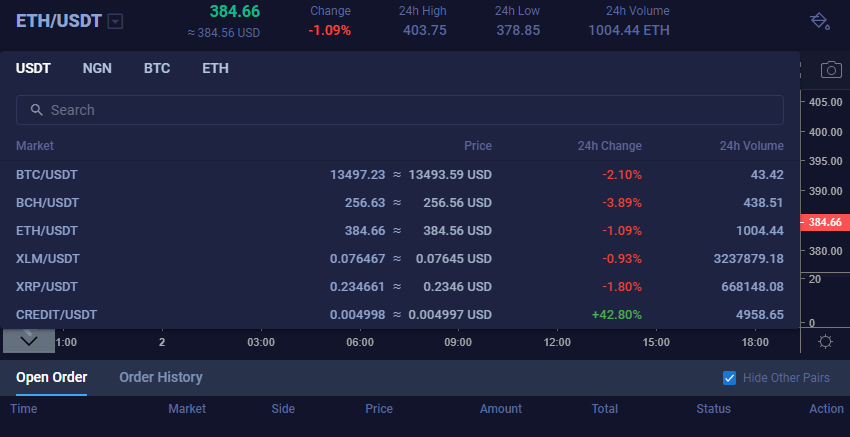 On the right-hand side of the screen, select the green box. This box represents the bidding price, which is the maximum amount that you are willing to pay for ETH. The red box represents the asking price, the minimum price that a seller is willing to accept. You can choose to trade at these levels.

Alternatively, you can make your purchase through a limit or market order. The limit order allows you to buy ETH at a fixed price. Conversely, a market order enables you to buy ETH at the best market price.

Once you have entered the amounts, click "Buy ETH" to open your order. If you placed a market order, your purchase will take place immediately. However, you will have to wait to get a match if you placed a limit order.
When your order goes through, an ETH balance should reflect in your account.
Presently, the exchange supports BTC, USDT, ETH, BCH, XLM, XRP, NGN, and CMT with a plan to add more digital currencies in the future.