A Guide to the Best Cryptocurrency Tipping Bots in 2019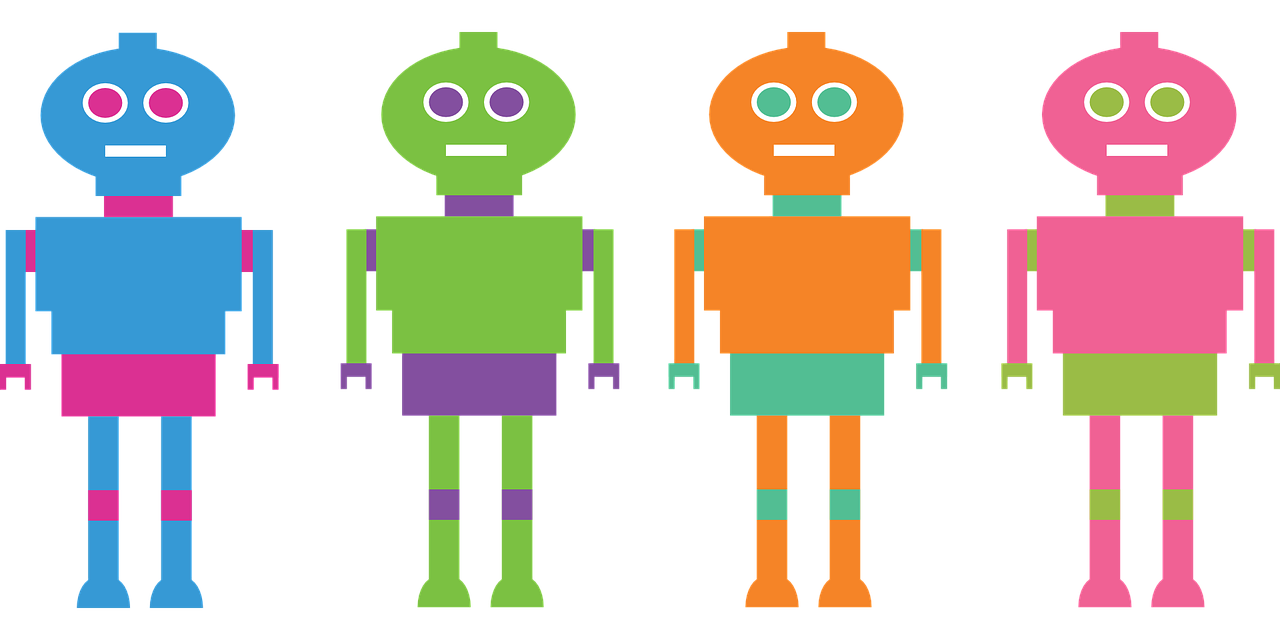 Cryptocurrency tipping bots enable users on social media platforms – such as Twitter, and Reddit – to send micro-transactions or "tips" to other users to reward them for their content contributions.
In this guide, you will discover the most popular ones and find out how to use them to send and receive tips in cryptocurrency.
A Brief History of Cryptocurrency Tipping Bots
In the early days of bitcoin, before altcoins gained popularity, it was the favoured option for micro-tipping within crypto communities. The very first cryptocurrency tip bot ever to facilitate bitcoin micropayments between users on Reddit was BitcoinTip in July 2012. BitcoinTip stopped functioning in April 2014 after helping Reddit users migrate to a new tipping service known as Changetip.
ChangeTip, founded in 2014, was by far the most widely used bitcoin tipping bot. The bot processed about 350,000 bitcoin tips, serving over 100,000 users, by 2016 when the company announced that it would be shutting down its operations after its developer team was acquired by Airbnb.
To fill the void left behind by ChangeTip, several tipping bots have emerged to offer cryptocurrency users to ability to tip fellow users using an array of different digital currencies.
How Cryptocurrency Tipping Bots Work
Tipping bots effectively all work the same way with only minor differences in commands for each bot.
Step one is to create an account and then fund your tipping wallet with the bot's native digital currency. Step two is to learn to commands to use the bot. The command line will look something like /u/tippingbotsname or @tippingbotsname @username, depending on the social media platform you are using.
Finally, step three is to start tipping, for example, by typing @botname @recipientname 0.001 BTC on Twitter.
@Tashi_Odingo, you've just received a 0.00025 BTC tip from @BitcoinAfricaio! ($1.59 in BTC)

— CoinTippy (@cointippy) November 2, 2018
The recipient can then collect their cryptocurrency tip by creating an account with the tipping bot and then transfer the received digital currency from that account into their personal wallet.
The Most Popular Cryptocurrency Tipping Bots
In this list, you will find the most popular and actively used cryptocurrency tipping bots. Enjoy!
Tippr Bot (Bitcoin Cash)

The popular bitcoin cash tipping bot, Tippr bot, allows anyone to send microtransactions using BCH. The BCH Tippr bot is available on both Reddit and Twitter, where it has seen substantial traction. Since Tippr was launched, the bot has seen over $100,000 worth of bitcoin cash transactions. Statistics detail that Reddit users have sent 34,227 BCH tips to over 15,000 unique users.
TipJar Bot (Ether)
TipJar is a free, Ethereum-powered service that allows Redditors to easily send micropayments (in the form of ETH) to other Redditors just by leaving a comment. The tip bot also accepts a range of ERC20 tokens for its micropayments service.
SoDogeTip (Dogecoin)

SoDogeTip was created to replace the dogetipbot, a popular dogecoin tipping bot that went bankrupt in 2017 after the owner spent all the coins after he himself ran out of money.
The difference between the two bots is that SoDogeTip is on-chain, whereas dogetipbot was off-chain. In fact, it is Reddit's only on-chain tipping bot. Like for every tipping bot, the new bot's users should not hold more coins in this service than they are willing to lose. However, the fact that SoDogeTip is more transparent than its predecessor is a good sign for fans of Dogecoin.
NanoTipBot (Nano)
The NanoTipBot is tied to the payment-centric Nano (NANO) cryptocurrency and processes its high-speed micro-payments in roughly two seconds. The process they follow is simple, you just have to type: @NanoTipBot tip 'amount' @Receiving username. The NANO community received this very well and are also excited about the project's new roadmap.
Stellar Tip Bot (Stellar)
The Stellar Tip Bot belongs to the Stellar Community and works on Reddit and Twitter. It was created to "thank people for help, be friendly, buy someone coffee and spread [the] word about the Stellar Network," and supports the digital currency, stellar lumens (XLM).
Reddcoin TipBot (Reddcoin)
The ReddcoinTipBot came out in 2014 to support the Reddcoin, the "social currency of the digital age." The bot's features include; working in every subreddit, tip any Redditor, he/she doesn't have to register first, and it is a free service. The Reddcoin TipBot currently works on Twitter, Twitch.tv, and, of course, on Reddit.
Cointippy (Bitcoin & Several Altcoins)
Finally, there is CoinTippy, which allows you to you reward content creators on Reddit, Twitter, Telegram and Twitch with cryptocurrencies. It supports the following cryptocurrencies: bitcoin, bitcoin cash, ether, and zcash. The service is free with zero restrictions, meaning one can send tips to anyone in the world at no cost.
If there are more cryptocurrency tipping bots out there that you believe should make this list, please tell us on Twitter! 
What are the Betway Deposit Options?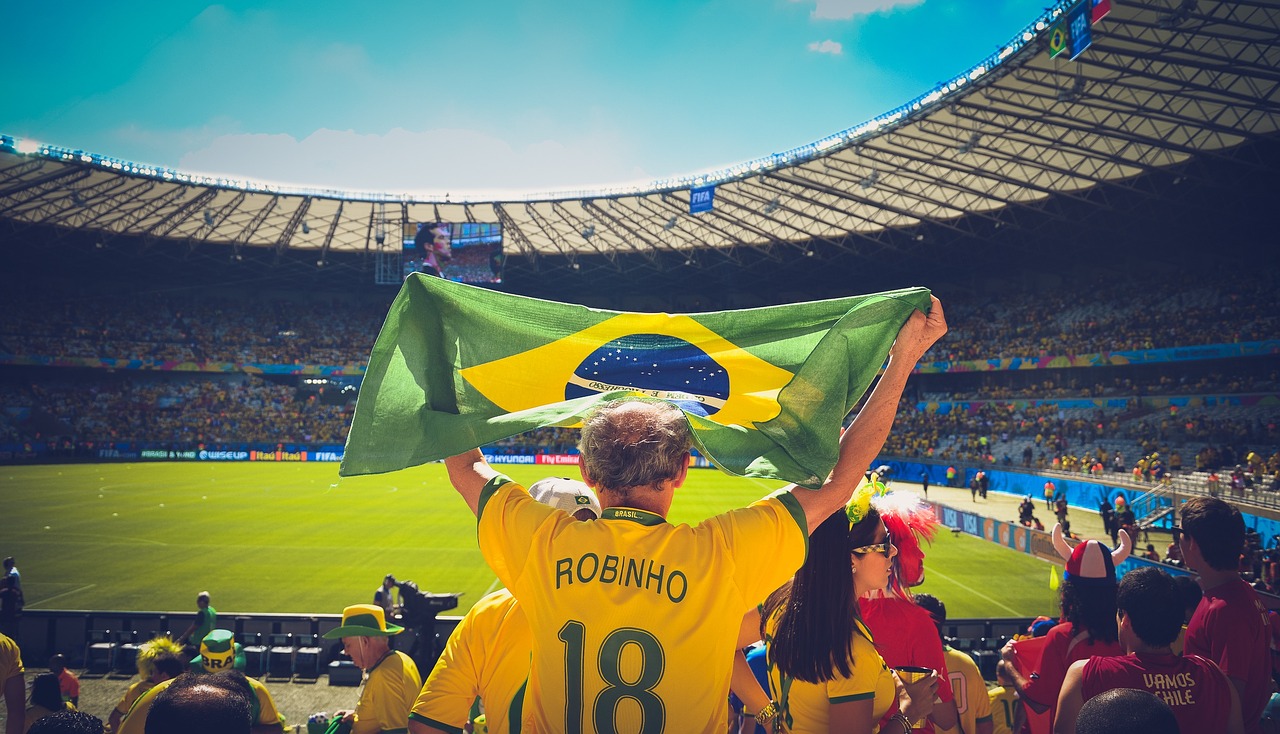 Betway, based in the U.K., is one of the leading online sports betting bookmarker sites today. The official sponsor of teams like West Ham United, people love Betway because they can bet on so many different sports at once, from cricket to football and more.
It's no secret that sportsbooks have become one of the leading international bookmakers' in various countries such as Kenya, Nigeria, Zambia, South Africa, and other countries. If you are wondering how to deposit money into your Betway account, you can start straight away too!
Betway offers a lot apart from sports betting such as casino games such as table games and slots. There is also live betting and virtual betting in sports such as soccer, horse and dog racing, basketball and tennis.   
Opening an account with the sportsbook is quite accessible since you will only require a username, an email or a mobile number and a password. Once you have verified your account, you are ready to start betting.
Betway Deposit Options
Betway is a versatile online betting shop because it offers various deposit methods for its users. So, how do you get the most out of Betway?
#1. Debit Card or Credit Card
A debit card is a convenient way of depositing your funds. You will instantly get your deposit plus the Betway charges will be transferred to your account.  You can deposit funds to your Betway account through the Visa, MasterCard, or even Electron.
All you need to do is click on the banking button on Betway, and deposit the money by entering your debit card details. Once you confirm the payment, the amount will be deposited to your Betway account – all in a few seconds.  And it's not just debit cards we are talking about. Yes,, you can deposit funds to your Betway account through credit. Card payment can be made through two options:
Visa

MasterCard
The steps for storing funds through your card payment are the same as the one for the debit card.
#2. Neteller
Neteller is an e-wallet that is compatible with Betway. You can deposit funds in your Betway account using the following steps
Now, just choose any of the Betway depositing options you have available.

Enter your 12 digit Neteller number and six-digit Neteller ID.

Enter your Betway password

Enter the amount you have in mind

Click Confirm.
#3. Skrill
Skrill is another e-wallet that works like Neteller. All you need is a debit it or a credit card to get started with your Skrill account, a reason many bookmakers love it. If you are looking for transferring money from your account, you can use bank transfer or online banking.
Just Select Skrill as your deposit method on your Betway account, enter the amount you would like to deposit, and deposit!
#3. PayPal
PayPal is another e-wallet that makes it easy to deposit to your Betway account. It is free of any charges, and you can deposit any amount you like seamlessly.
All these deposit options will deposit money to your Betway account.
*This article was contributed by an external media partner.*
Top 10 Ways African Tech Startups Can Fund Themselves in 2019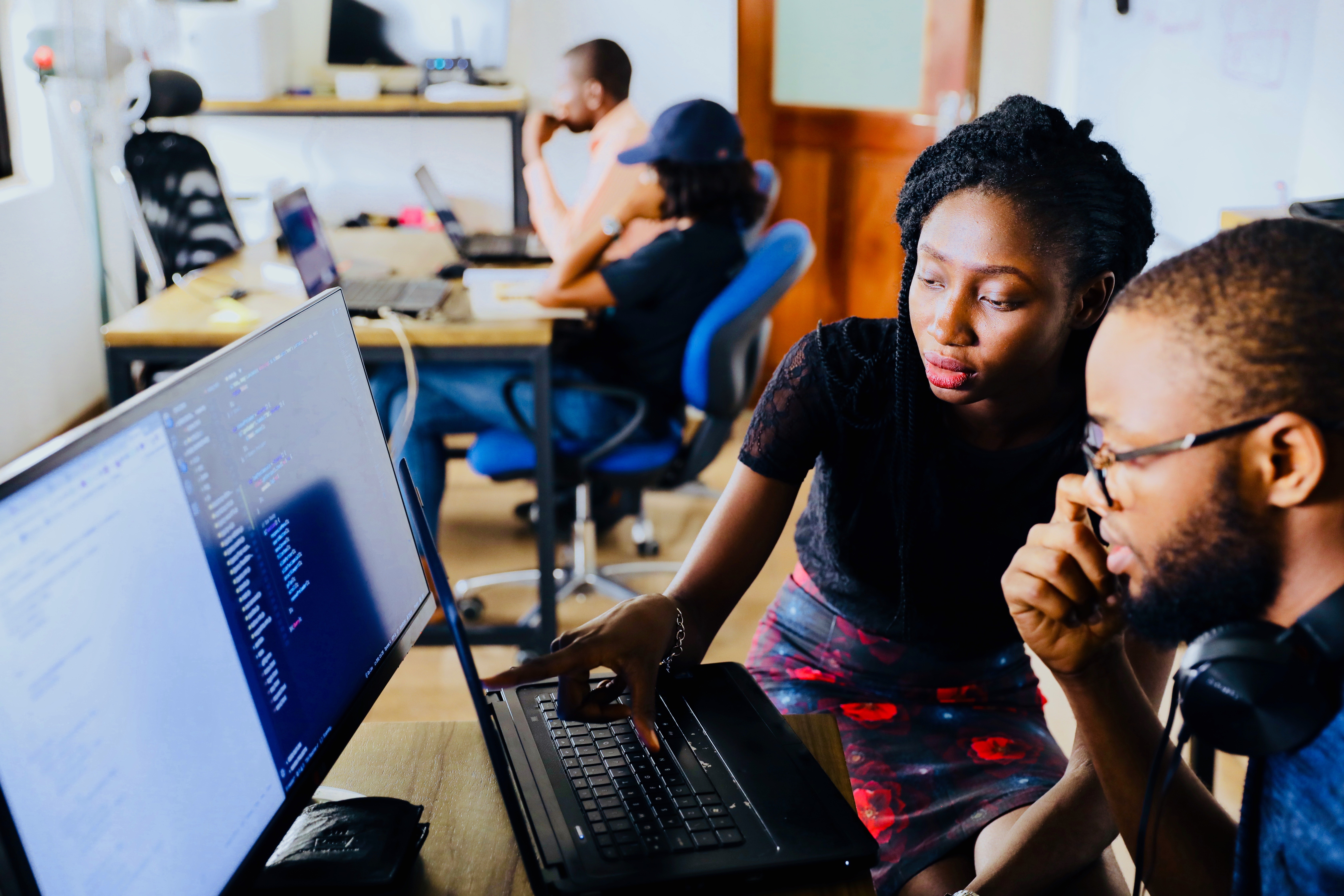 African startups often fail to take off or make it big due to a lack of funding. In this guide, you will discover ten funding options for African tech startups that could help you to kickstart your company and turn it into a raging success in 2019.
Bootstrapping
Bootstrapping is the first funding option every tech startup should consider. This means that as an entrepreneur you will solely rely on your money and company resources to scale and run your business operations.
Bootstrapping is beneficial because it saves your company from debt and makes your business more attractive to potential investors and lenders. Another advantage that comes with bootstrapping is that you will become more business savvy as you get better at creating revenue and boosting your profits without external financial help.
Here are the possible options you can use to fund your tech startup through bootstrapping:
Let the customer pay for your initial job. This simply entails asking the customer to pay for the money you will use in building a tech solution for them.
Reduce expenses through sharing your workspace with other businesses to reduce the cost of office rent. You could run your company remotely to alleviate office costs entirely. You might also consider sharing employees and office equipment or hiring consultants instead of hiring people permanently.
Offer your employees the option to work for equity instead of cash.
Unfortunately, without an efficient marketing technique to bring in customers quickly the business might fail. Moreover, it will take longer to grow your company without investment.
Small Business Loans
Once you have successfully grown your startup through bootstrapping, then you can move to the second funding option which is applying for a small business loan to expand your business.
Loans for startups and small businesses are not easily accessible in Africa but with a strong business plan, an existing customer base, and adequate cash flow, banks, micro-finance institutions, savings and credit co-operatives, and mobile app lenders may lend you money to grow your business. However, these loans often come with high interest rates. Hence, it is important to ensure beforehand that you will be able to repay the loan plus interest in full and on time.
You will generally need the following to secure a small business loan:
A business plan
A good credit score
A record of your business financials e.g. tax income returns
Business licenses and other legal documents
Collateral
Angel Investors
An angel investor is a wealthy person who is looking to make investments that could potentially result in high returns. If an angel investor believes in what you are doing and they believe that your business will succeed, they may inject capital into your startup in exchange for ownership equity or convertible debt.
Financing your tech startup through an angel investor is beneficial because it is less risky than debt financing. Additionally, angel investors also offer mentorship to founders, thereby, enabling them to run their businesses more effectively.
Angel investors can be wealthy individuals, groups, family members, or friends. Examples of angel investor groups in Africa include Jozi Angels, Angel Investment Network, Team Africa Ventures, and Ghana Angel Investor Network.
To attract an angel investor, your business needs to be:
Innovative
Scalable
On the path to profitability
Additionally, your startup should also have a strong business plan and a strong team of founders because investors generally invest in people and not ideas.
Venture Capital
Venture capital firms invest in businesses that have a high potential for growth. VC generate a return on their investments when the company they invested in gets bought up, goes public or they can sell their stake to another investment firm.
Unlike angel investors, venture capital companies generally invest larger amounts of capital into a business. However, VC investment tends to come with conditions that are not always favourable to the startup founders so potential VC investments need to be looked at in detail to see whether they truly benefit the business and its owners or primarily the VC firm.
While some angel investors are motivated to help startups grow through mentorship and capital, venture capitalists are often interested in finding the best business that can make them the most money.
Before approaching a venture capital firm:
Do your research
Evaluate the growth potential the current target market offers your business
Talk to other startups that have raised funds through venture capitalists and learn from their experiences
Build your idea and gain traction
Create a short and catchy pitch deck
Consider bootstrapping, small business loans, and angel investors first
Some of the top venture capital firms in Africa include Matamba Anonaka Technology Holdings (MATHs) and Adlevo Capital.
Startup Incubators/Accelerators
Startup incubators concentrate on innovation while accelerators focus on growth. Tech startups have to apply to be accepted into an accelerator or an incubator program. Once they are picked, startups are given a small amount of seed funding in exchange for a small equity percentage.
Accelerators offer startups a mentorship network which they leverage to grow their businesses. In addition, accelerator programs help startups to build their businesses over a short period of time. Incubators are often characterised by a co-working environment, mentoring, networking, and some connection to the local community. Once a startup joins an incubator program, it gets the opportunity to polish up its idea, create a business plan, and work on a product that fits the target market.
Accelerators and incubators are important because:
You receive mentorship
You get access to future investors
You develop your skills
You are able to manage the risk associated with your concept
You are able to establish the next growth level of your business
You get access to a free or low-cost working space
Accelerators and incubators are ideal for startup founders that want to start their businesses on the right foot. Some examples of accelerators and incubators in Africa include Injini, Google Launchpad Accelerator Africa, FB Start Accelerator, iHub, and MMH Accelerator.
Business Grants
Business grants are non-repayable funds that come with attached conditions. As long as you fulfill these conditions, then you will not have to repay the money.
Governments, foundations, organisations, large corporations, and trusts are often the givers of business grants. African tech startups simply have to look for a grant that fits their needs before making an application.
The upside of receiving a business grant is that you do not have to repay it or give up any shares. Moreover, you can use the fact that a large corporation or a government has given you a grant as a promotional mechanism.
Examples of organisations that offer grants include Shell LiveWire, Africa Women's Development Fund, Jack Ma's Africa Netpreneur Prize Initiative 2019 and Miss.Africa Initiative.
Pitching Competitions
Startup contests and pitching competitions are other ways of funding your tech startup. These opportunities enable a startup to pitch its ideas to potential investors while interacting with a wide network of people that could contribute positively to the growth of its business.
Other perks are competition prizes, support from incubators or accelerators, mentorship, and free access to industry events.
To win a pitching competition, you need to:
Follow the rules
Know your material
Open with a close and catch the attention of the audience
Examples of pitching competitions for African tech startups include MEST Africa Challenge, Seedstars World Competition, and Sanofi in Africa VivaTechnology Challenges.
Online Crowdfunding
Online crowdfunding entails raising small amounts of money on the Internet from a large number of people. There are two types of online crowdfunding: equity and rewards-based. Equity-based crowdfunding entails offering shares in exchange for capital while in reward-based crowdfunding, "investors" are given an incentive or a reward.
Online crowdfunding platforms offer an efficient way to raise money and access thousands of potential investors.
Here is how you participate in online crowdfunding:
Determine the type of online crowdfunding you want
Research crowdfunding platforms
Choose the best platform for your business and post your campaign
Use social media to promote your campaign
African crowdfunding platforms include Uprise.Africa, Thundafund, M-Changa, and Afrikstart.
Initial Coin Offering (ICO)
Raising money through an initial coin offering (ICO) is another funding option that has been gaining popularity over the recent years thanks to the emergence of blockchain technology and cryptocurrencies. During an ICO, tokens are sold to the public as a means to raise funds.
ICOs were very popular in 2017 but have since lost their appeal as regulators across the globe have made it clear that companies will no longer be able to raise millions without having to adhere to any regulations. Hence, there is regulatory risk involved in launching an ICO.
To launch an ICO, do the following:
Research ICOs and the regulations guiding this type of funding in your country
Decide on what type of token you want to launch and how it will fit into your product or service
Put together a team of skilled people and advisors
Create a project roadmap, whitepaper, and website
Engage with the crypto community
Market your ICO
List your token on exchanges
Security Token Offering (STO)
The final funding option on our list is the security token offering (STO). An STO refers to the process of offering tokenised securities for sale, i.e. tokens that are representations of securities such as bonds and stocks.
In an STO, the value of the security tokens is dependent on the value of the company or the underlying asset. In addition, there is more regulation in an STO than in an ICO since securities are regulated.
However, the STO market is still young and has not been tested in the long-term. This means that there is a risk for both startups and investors. Furthermore, STOs require a startup to create its own tokens and a platform to manage them which is costly.
What to do before launching an STO:
Understand the compliance regulations in your country
Create an STO business plan
Seek the consultancy services of an STO development company to create and manage your security tokens
Market your STO to reach as many investors as possible
With these ten funding options to choose from, you could be on the path to ensuring that your startup will turn into a success story.
Meet the African Cryptocurrencies You Have Probably Never Heard Of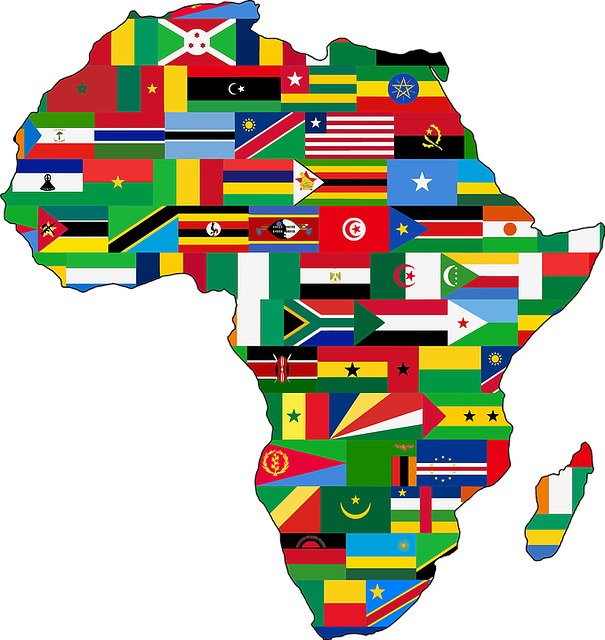 The world's leading digital currency bitcoin has become popular among Africans but thanks to the growth of the altcoin market, the continent now also has its own African cryptocurrencies.
In this guide, you will discover six African cryptocurrencies that are each trying to solve different challenges faced by the African population.
Kobocoin
"[Kobocoin] is a cryptocurrency and blockchain with an African heritage aimed at the African market with global ambitions," Felix Onyemechi Ugoji, a United Kingdom-based Nigerian entrepreneur and developer, told Bitcoin Africa in an interview.
Kobocoin aims to play in Africa's remittance market too to provide a fast and low-cost way for Africans in the diaspora to send money home. It also wants to be a cheap and reliable alternative to existing mobile money services in Africa.
Even though Kobocoin has had only very few adopters on the African continent since 2015, it received a significant shot in the arm in August 2018 when it announced on Bitcointalk, the largest online community for cryptocurrency users, that it will list on Golix, Zimbabwe's largest cryptocurrency exchange. The listing will enable users to buy KOBO directly with crypto, Nigerian Naira, Kenya Shilling and South African Rand.
Digital Shilling
Launched in 2016, the Digital Shilling is a Kenya-based altcoin that is one of the first ventures to tackle cross-border payment issues using blockchain technology.
However, since it got started the project has not gained much traction and adoption is de facto non-existent. The founder and lead developer of Digital Shilling, Kelvin Yavwa, told BitcoinAfrica.io that the project had been bedevilled by "a massive disconnect with its point of contact – the African market." He said the shilling is currently not at its full potential to provide a "simplified secure coin" for the African people. The challenge of market fit is not unexpected as every other cryptocurrency in the world right now, including bitcoin, is still a work-in-progress.
The cause for concern for Digital Shilling, though, should be its low trading volumes among investors. Since inception, its been only listed on four exchanges – BigBitex, OpenTrade, Nova, and Yobit, and at the time of writing, the 24-hour volume on these four exchanges was zero.
SureRemit
Nigerian blockchain-based non-cash remittance startup SureRemit could not have started on a better foot after raising a whopping $7 million during its token sale held from December 8, 2017, to February 8, 2018.
SureRemit, with its Remit (RMT) tokens, provides an opportunity for diaspora Africans to pay bills and buy shopping vouchers for their families and friends back home in Africa.
It has an increasingly growing network of merchants around Africa and international partners to enable Africans to send e-vouchers that are redeemable on the continent. The startup recently announced a partnership with a new voucher/gift card partner to help it gain access to the Turkish market. SureRemit says this partnership could bring in over 50 new merchants.
In its 2019 roadmap, it expressed ambitions to be listed on five cryptocurrency exchanges and open offices in Europe and North America.
Awehcash
Created in a country where regulators have been critical of cryptocurrencies, Awehcash is a cryptocurrency that wants to give Namibians an easy and secure access to the blockchain world.
Namibia's Awehcash is built on the Waves Platform, a global public blockchain platform that provides a shared infrastructure for new blockchain-based projects. The company created only 21 million Awehcash tokens and had distributed "approximately 46,000 tokens" in October, Awehcash's co-founder, Daniel, told BitcoinAfrica.
With the Bank of Namibia reinforcing its critical stance on cryptocurrencies in a public paper in May 2018 stating that "it does not recognise, support and recommend the possessing, utilisation and trading of cryptocurrencies in Namibia and by members of the public," Awehcash already has an uphill task trying to convince Namibians to disregard warnings from the country's central bank.
Mcoin
ONEm, a London-based technology company, launched the Mcoin for the African continent in September 2018. Its main selling point is that the digital currency can be transferred over text message and does, therefore, not require Internet. The company will offer both a digital wallet and an SMS wallet which works with a set of shortcodes and does not need a connection to the internet.
The company wants to reach the unconnected on the African continent and provide commercial and financial services to them through their mobile phone, with or without access to the Internet.
Even though this blockchain project sounds exciting and is attempting to solve a real problem, it remains to be seen how it will be able to forge partnerships with mobile operators in Africa and different regulators in each African country. And also, how it will convince the locals in many African communities to trust its platform.
Dala
Earlier in the year, Bitcoin Africa reported the launch of Wala's zero-fee, borderless micropayments app in Uganda, South Africa, and Zimbabwe. The Dala token is used by Wala, a mobile financial services platform built on the Ethereum blockchain, and is issued by the Dala Foundation.
The goal of the Wala team is to cater to the unbanked and underbanked in Africa. It is leveraging the Dala token to create a platform where people can send money to friends and families around Africa at fees lower than traditional banks and conduct other transactions such as buying airtime and paying bills at zero transaction fee.