Top 5 Best Bitcoin Apps That Enable You To Earn Cryptocurrency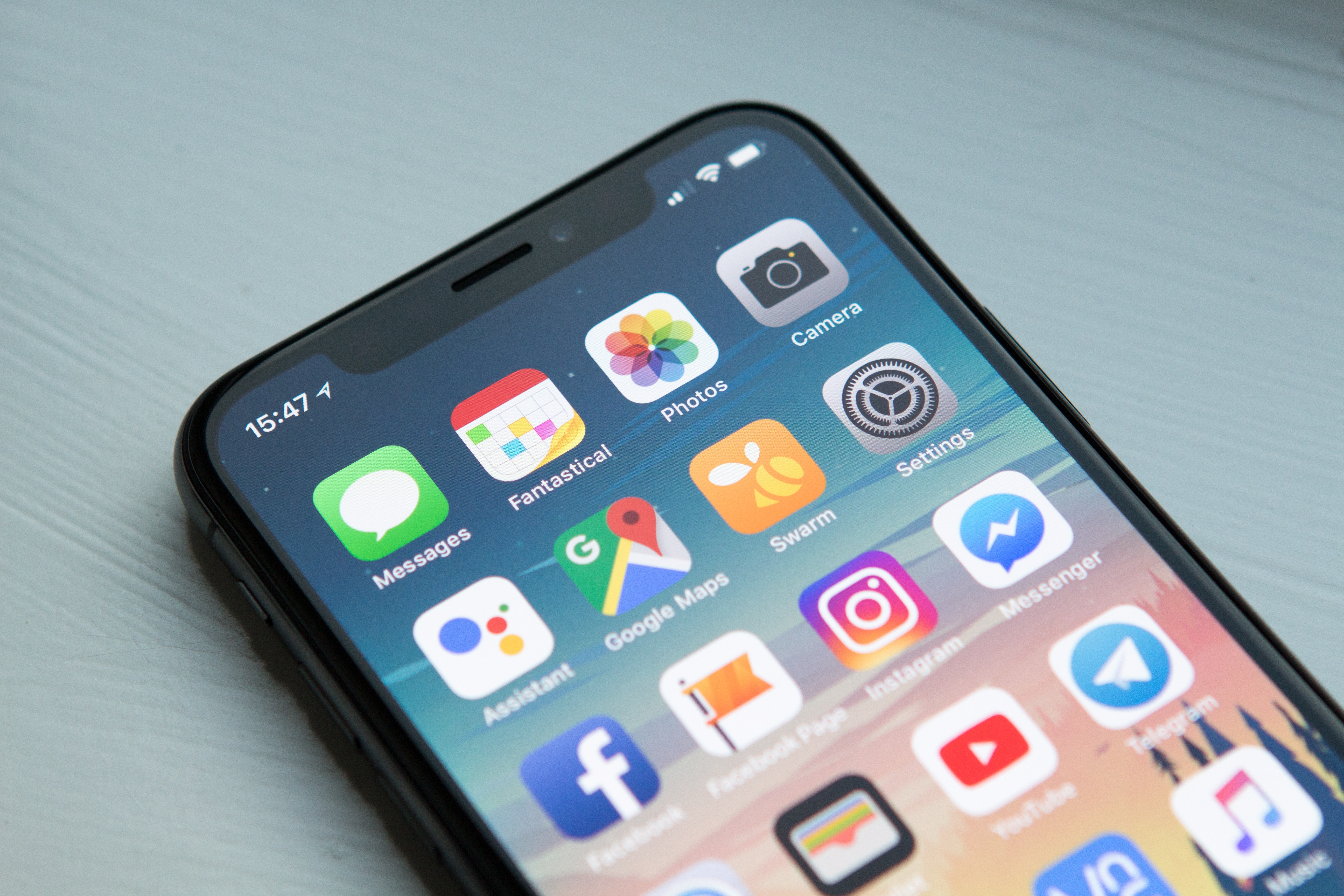 One of the main reason why people are getting into cryptocurrencies is to make money. A great way to earn your first cryptocurrency is through smartphone apps that reward you in bitcoin. In this guide, you will find the top five best bitcoin apps that enable you to earn cryptocurrency.
Earn.com
Earn.com is a bitcoin-based social network that enables users to earn bitcoin by competing tasks and responding to emails. 
On the app, you can earn small amounts of bitcoin by joining lists of people with similar skills. All you need to do is apply to one of the lists and, when accepted, complete list-specific tasks in exchange for small payments in bitcoin.
Moreover, you are able to set your email contact rates, ranging from one to 100 dollars per email. You can even set up an auto-response system with your Gmail, directing emailers to instead send their message via Earn. This way you can prevent your inbox from being filled with spam as senders will need to pay you to be able to email you. This bitcoin app is available on Android and iOS.
Bituro
The Bituro app that lets you earn cryptocurrency by completing small tasks like taking surveys, watching videos and completing offers. You can get paid in both bitcoin (BTC) and ether (ETH) and cash out with as little as one US dollar. 
Signing up is simple – you can do it using Twitter, Facebook or Google – and you get 100 points for signing up. If you have a referral code and use it you gain an extra 50 points when signing up.
The surveys can pay from a couple of hundred points to a few thousand points. (Each point equals a cent). You can also download apps, sign up to various trial accounts and watch videos to earn crypto. The app is available for Android and iOS. 
BitForTip
Bitfortip is a mobile application and online platform that pays you in bitcoin for being helpful. On this app, anyone can ask for anything, and the answer provider gets tipped in bitcoin in exchange for their answer.
For example, if I want to know where to get a golden retriever in Kenya, I could give a bitcoin tip to whoever provides me with an answer. The platform is available in eleven languages, providing a low-entry barrier for many people globally and an easy way to earn your first bitcoin. 
Storm Play
Storm Play also gives out small tasks to complete for you to earn. Once the task is completed to a certain point you are rewarded in bolts. Once you have enough bolts you can trade them for bitcoin, ether or Storm tokens.
There are three ways how you can earn cryptocurrency on Storm Play. The first way is by trying out games or products and the second is by shopping for products and services. Finally, you can earn through performing micro-tasks like QA testing and completing P2P freelancing tasks. The app is currently only available for Android.
Alien Run
Bitcoin Alien is one of the most popular games with the cryptocurrency community as it combines fun gameplay with the ability to earn small amounts of bitcoin for completing levels. You will, however, need to watch a number of ads everytime you do something. 
The gameplay is very basic, you control a character called Daniel D'Alien, and must run as far as possible advancing through levels. Every ten levels, you can claim a bitcoin reward or continue running for a higher amount. There are new missions daily and levels go into hundreds. This bitcoin app is available for both Android and iOS. 
With a little bit of free time and a smartphone, you can install any of the apps mentioned here and start to earn bitcoin with little to no effort. None of these apps will turn you into a bitcoin millionaire but they are a fun and easy way to earn your first cryptocurrency.
How to Cash Out Bitcoin to Naira Using Cryptofully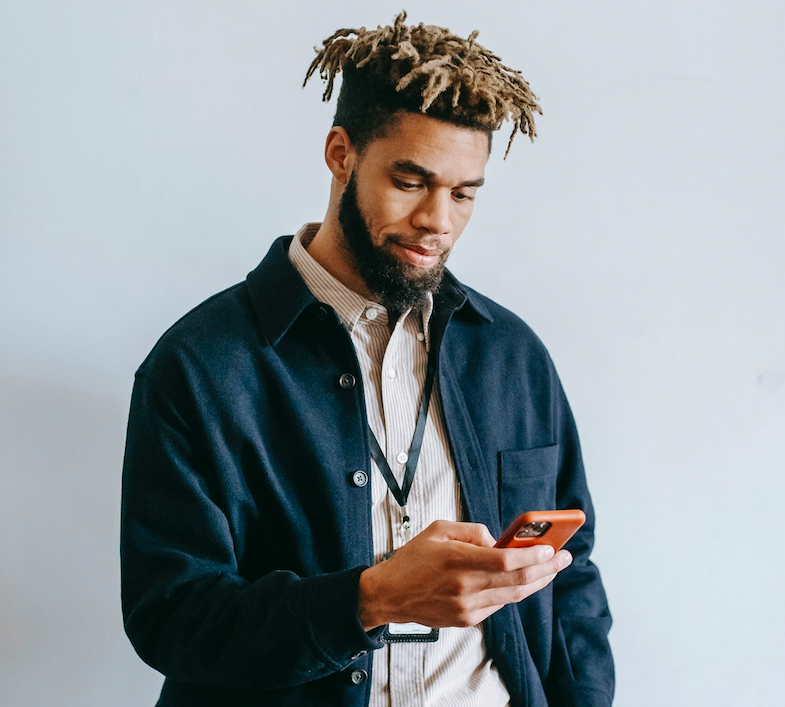 Over the past few months, Nigeria's central bank has made it difficult for traders to cash out bitcoin to naira, restricting crypto companies from having a Nigerian bank account. But there is now a cheap and efficient way to cash out your bitcoin to naira.
In this guide, you will learn how to convert your BTC to NGN and receive the money in your bank account within minutes using Cryptofully.
Getting Started on Cryptofully 
Cryptofully is a peer-to-peer payments app that allows you to easily convert bitcoin to naira and automatically settles into your Naira bank account.
Using Cryptofully, you can cash out your bitcoin from anywhere in the world into any Nigerian bank account. The platform also supports US dollars and payment options, including Visa, Mastercard, Google Pay, and Apple Pay.
Cryptofully leverages a local network of peer-to-peer (P2P) traders, enabling it to convert BTC to NGN within minutes. With this P2P system, you are not looking for a peer to buy your bitcoin. Cryptofully automatically matches your trade to the best peer and makes it seamless for the user.  
All that's needed to cash out bitcoin to naira using Cryptofully is to sign up, complete the KYC, add a bank account and convert your bitcoin to cash.
How to Cash Out Bitcoin to Nigerian Naira
You can cash out your bitcoin to your Nigerian bank account using either the Cryptofully website or mobile app. 
Download the Cryptofully App
Step 1: Create an account
Open the app and register with your email address and verify the email address.

Start the KYC process. Visit Profile, click to Add bank, and add your BVN. You can also add your bank account in this section.
Step 2: Cash Out Your Bitcoin to Naira
Type in the amount you want to cash out.

Then choose to send via bitcoin.

On the following page, you can add your bank account details in the recipient field.

On the last page, you can see a Bitcoin wallet address. Send your bitcoin to that wallet address and within a few minutes, the equivalent amount in naira will settle in your bank account. 

Cryptofully matches you to a peer instantly who sends the money to your naira bank account.
Visit the Cryptofully Website
You don't need to sign up or log in with any details on the website to start using it
Go to the Cryptofully website at

www.cryptofully.com.

Specify the amount of bitcoin you want to cash out to naira. You can use either the Floating Rate or Fixed Rate. The Floating Rate means the exchange rate can change based on changes in bitcoin prices, and the Fixed Rate means you can lock in an exchange rate for your transaction.

The naira amount equivalent you will get in your bank account will appear below.

On the following page, you will see a space to fill in the preferred bank account you want to receive your money.




Then, you will be shown a Bitcoin wallet address. 

Copy the wallet address and do a transfer to the address. The Cryptofully system matches you immediately to a peer.

The peer sends the money and the money settles in your naira bank account.
Since the Central Bank of Nigeria enacted draconian measures against crypto companies, preventing them from having banking relationships, the peer-to-peer bitcoin trade has flourished in the West African country.
Peer-to-peer payment apps, like Cryptofully, are enabling Nigerians to continue using bitcoin for remittances, payments, and as an investment.
How to Trade Cryptocurrency on Sikix.io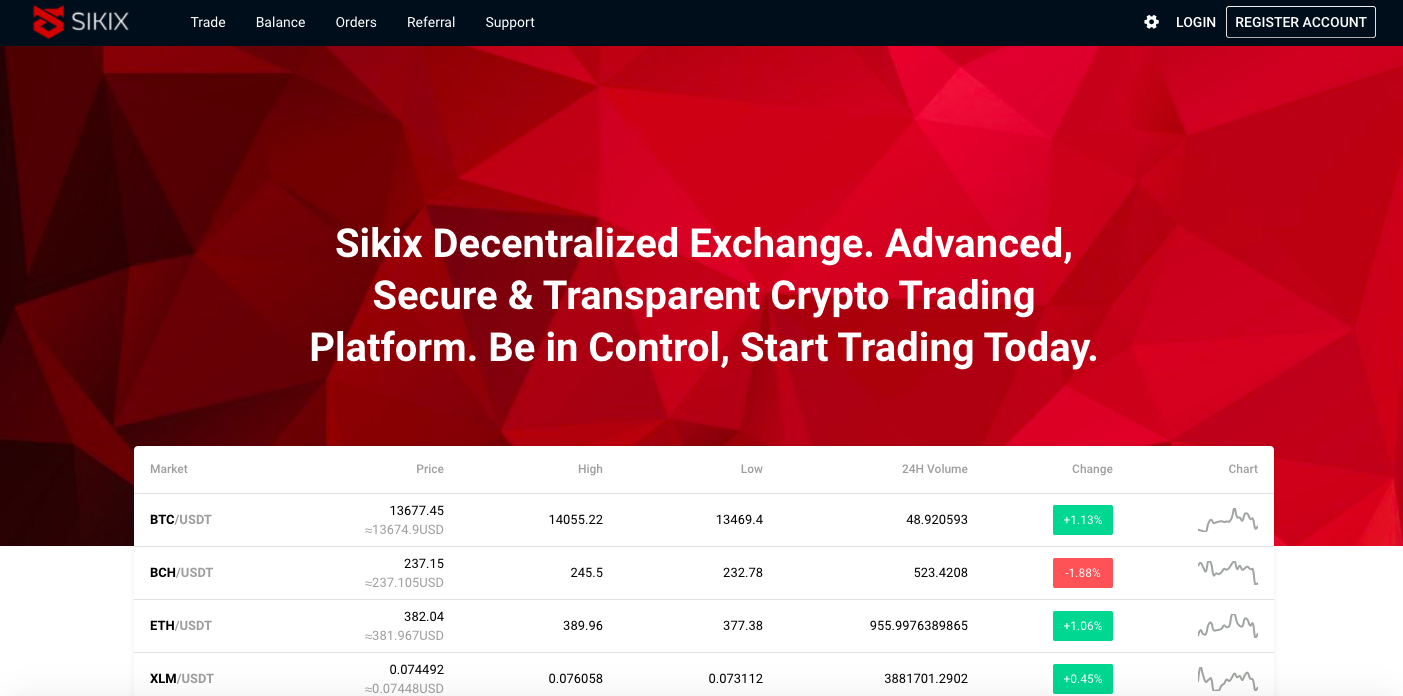 Sikix is a decentralized exchange that allows users to have full control over their funds while trading digital assets. In this guide, you will learn how to trade cryptocurrency on Sikix.
Opening an Account on Sikix
To start trading on Sikix, you have to create an account.
Here are the steps you will take:
Visit the Sikix website
Click "Register Account"
Enter an account name and password
Hit "Confirm"
Save the seed file to your computer and click "I've Backed It Up." You should store your seed phrase safely because the platform cannot restore it for you.
Click the settings icon to verify your email address and phone number
Next, go to "Balance" to deposit crypto or fiat into your account. For instance, if you want to deposit BTC, go to bitcoin on the list, click "Deposit" and copy the address provided. Transfer bitcoin to the address and click "Confirm." Note that the minimum amount of BTC that you can deposit is 0.01.
Once the bitcoin hits your account, you should see the total balance and the USD equivalent displayed on the balance page.
On Sikix, the most common base currencies are USDT and the Nigerian naira (NGN). You can deposit both of them before you start trading. But that does not prevent you from depositing any of the other supported cryptocurrencies.
Depositing Local Currency to Your Account
To deposit naira, follow these instructions:
Go to "Balance"
Search for NGN on the list and click "Deposit"
Enter the amount you want to deposit. The platform will display the fees and the amount you will deposit.
The platform will redirect you to a new page where you will enter your card details. Alternatively, you can use any of the other payment methods listed.
Once the transaction is complete, you should see your newly deposited funds on the balance page.
How to Trade Cryptocurrency on Sikix
Assuming that you deposited USDT in your account, here is how you can trade on Sikix:
Go to "Trade"
On the left-hand side of the screen, select a trading pair from the drop-down menu. For instance, you can choose the ETH/USDT trading pair. That means that you can buy ether with USDT. Note that the graph shows how the price of ETH is changing against USDT. You can view this change over different periods.
On the right-hand side of the screen, select the green box. This box represents the bidding price, which is the maximum amount that you are willing to pay for ETH. The red box represents the asking price, the minimum price that a seller is willing to accept. You can choose to trade at these levels.

Alternatively, you can make your purchase through a limit or market order. The limit order allows you to buy ETH at a fixed price. Conversely, a market order enables you to buy ETH at the best market price.

Once you have entered the amounts, click "Buy ETH" to open your order. If you placed a market order, your purchase will take place immediately. However, you will have to wait to get a match if you placed a limit order.
When your order goes through, an ETH balance should reflect in your account.
Presently, the exchange supports BTC, USDT, ETH, BCH, XLM, XRP, NGN, and CMT with a plan to add more digital currencies in the future.
The Complete Beginner's Guide to TerraCredit (CREDIT)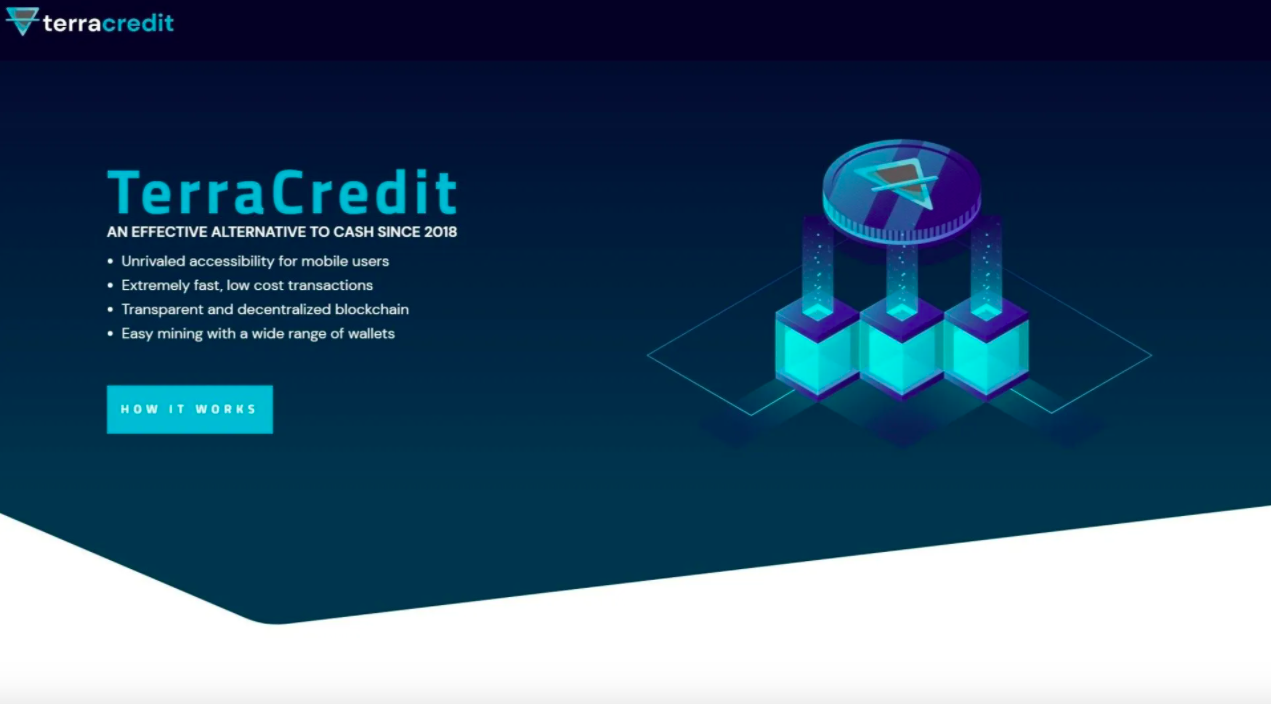 Ever come across TerraCredit or TerraBit and wondered what they are? In this guide, we explore the TerraCredit ecosystem and provide an in-depth beginner's guide to one of the fastest-growing crypto projects in Africa.
What is TerraCredit (CREDIT)?
TerraCredit (CREDIT) is a decentralised cryptocurrency at the heart of a digital payment ecosystem. The developers behind the cryptocurrency built CREDIT as a "viable replacement to cash and a rewarding option" – especially for users in developing markets.
CREDIT is the native currency of the TerraBit platform, a payment platform tailored towards the unbanked.
At the time of writing, the cryptocurrency is in the top 1,000 coins by market cap on CoinGecko. At the time of writing, CREDIT was trading at $0.00614 per coin.
Highlights About CREDIT
Name: TerraCredit

Ticker/Symbol: CREDIT

Max supply: 86,000,000

Blockchain: Native

Consensus mechanism: Proof of Stake (POS)

Established: 2017**
The cryptocurrency is built on a native Proof-of-Stake blockchain, requiring less from network validators, allowing more people to participate in the network. Currently, the Terracredit blockchain has over 12,000 individual network validators. The decentralised nature of validators makes it difficult to perform a 51 % attack on the blockchain.
What's more, transaction fees on the Terra blockchain are very low. In contrast, most of the top cryptocurrencies have become very expensive to use due to fees. TerraCredit allows you to transact with fees as low as $0.00000003.
Moreover, CREDIT transactions are fast. They confirm in seconds Quicker transactions are made possible because of the low fees and the availability of several validators.
TerraCredit can be stored on native or third-party wallets. The native CREDIT wallet is available on desktops running Windows, Linux, and Mac OS. You can also download the mobile application for Android. Conversely, if you prefer third-party applications, there are many options like MyCointainer to choose from. 
What is TerraBit?
TerraBit is a global payments platform that allows you to store cryptocurrencies and exchange them for fiat on a single app. It is also the native wallet of TerraCredit.
TerraBit supports CREDIT and bitcoin (BTC). It also supports fiat currencies like the naira (NGN), rand (ZAR), and peso (COP). You can deposit these currencies directly on the app to purchase cryptocurrencies.
Besides buying crypto, you can also sell crypto in the app and withdraw it to your bank account. This feature has made it very popular in developing markets like Nigeria, Colombia, and Kenya.
TerraBit also has a merchants interface that makes it possible for you to accept crypto payments. If you are a business owner, you can accept crypto payments in person via the app. It is extra easy doing the same online by just sending your crypto address.
Finally, the app comes with extra features, such as web staking.
Highlights of TerraBit
Trade cryptocurrencies on-the-go

Support for fiat currencies: NGN, ZAR, COP

Merchant interface to accept crypto payments

QR payments
Future features coming to TerraBit includes more fiat options for markets like Ghana. Virtual credit cards are also on the roadmap. These cards will make it possible for you to spend your crypto wherever bank cards are accepted.
TeraCredit Features
TerraCredit has several features that have seen an upgrade after the latest hard fork. As mentioned earlier, TerraCredit deploys the most modern blockchain technology. This makes it decentralised, fast, private, and easy to use. Here is a deeper look at the leading features of TerraCredit:
Proof of Stake: TerraCredit runs on a Proof of Stake (POS) consensus algorithm. Compared to other consensus algorithms like Proof of Work, POS is more lightweight and easier to participate in. Easy participation allows more individuals to play a role in confirming transactions. Without a broader pool of validators on a network, it becomes centralised.
The few validators get to control the affairs of the project. Also, bad actors can take advantage of this to attack the blockchain. You can participate in securing the TerraCredit network via staking or masternodes. Securing the network also rewards you through the creation of new coins. 
Decentralised Autonomous Organisation (DAO): The latest TerraCredit hard fork brought a new governance model. Masternodes operate the TerraCredit DAO. Aside from helping secure the network, masternodes contribute to the governance of the project. The DAO gets funds directly from the blockchain, which are allocated to approved proposals. Anyone can submit a proposal that masternodes vote on. Each masternode has one vote. Having a DAO with funds directly from the blockchain ensures the development and marketing of the project.
Swiftx: TerraCredit (CREDIT) enables swift transactions using the masternode infrastructure. Swiftx ensures "near-instantaneous" transactions. This feature aims to put TerraCredit in the same league as major payment processors like Visa and MasterCard. 
Coin mixing: Mixing makes transactions private. Instead of sending transactions directly from your wallet to another, coin mixing takes the coins through several transactions (mixing) before the final destination. This feature gives CREDIT privacy utility.
Ways to Earn CREDIT in 2020
There are two main ways to earn CREDIT in 2020. Both methods allow you to earn passive income since they require only a simple set up at the initial stages.
Web Staking
You can stake CREDIT via the native wallet. All you have to do is load your wallet with CREDIT and turn on staking to get started. It is simpler than mining and lowers the barrier of entry. You can stake 0.000000001 CREDIT and above. Rewards are paid daily into your wallet after you begin web staking.
Masternodes
Masternodes, on the other hand, come with more requirements. You need to hold at least 50,000 CREDIT as collateral for your masternode. After, you have to set up a node with the wallet. You can do this using a hosting service or do it yourself using basic hardware like Raspberry Pi.
Masternode owners receive rewards every block for securing the network and participating in the governance process. 
The Bottom Line
TerraCredit continues to grow beyond the TerraBit platform. CREDIT has been added to several exchanges, payment processors, and wallets recently, while its web staking functionality offers users a way to generate investment income on their CREDIT holdings. 
To learn more about TerraCredit, check out the project's website.