Taxman Could Collect Millions Within 48 Hours Of Bitcoin Cash Fork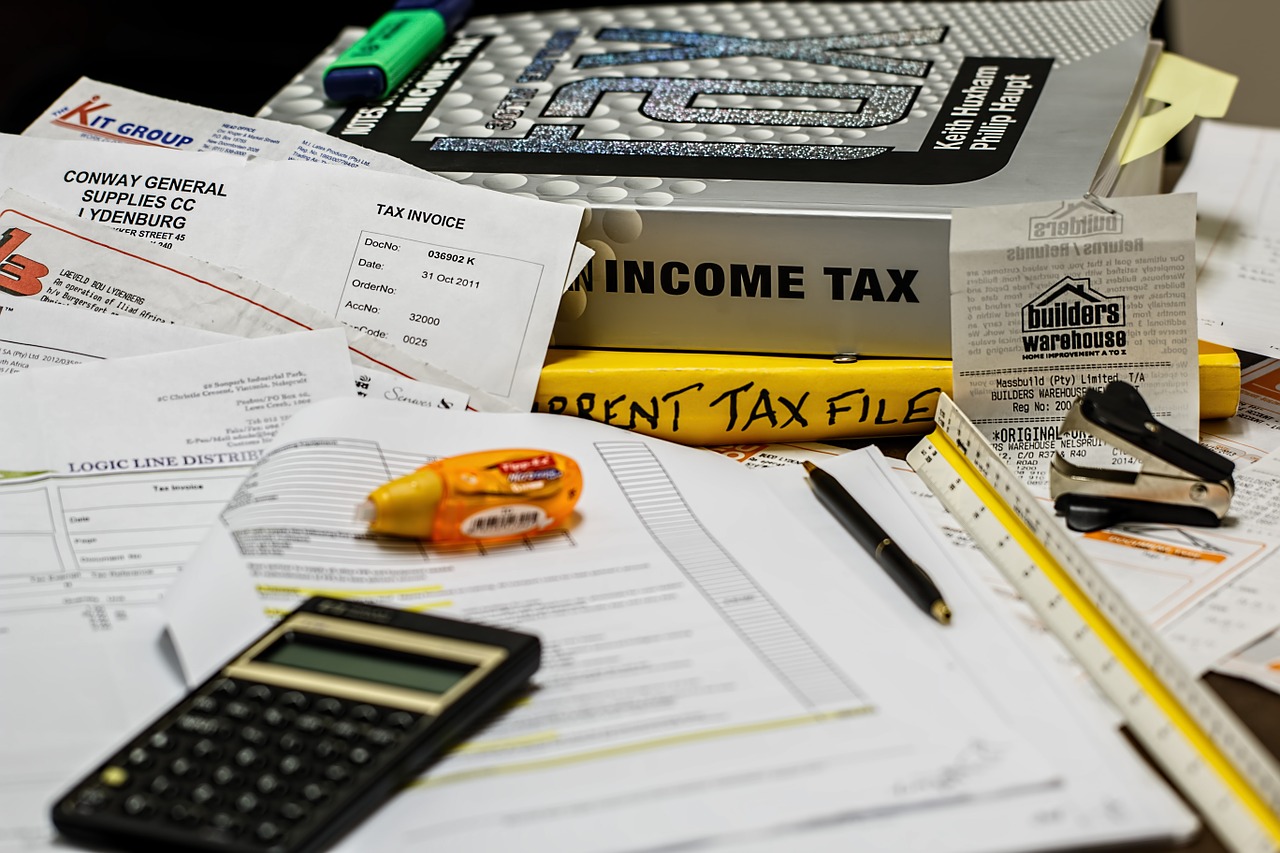 New York, US – 15 November 2018 – One of the least talked about but most significant consequences of the upcoming Bitcoin Cash fork will be the tax authorities collecting millions from the individuals involved, according to cryptocurrency taxation experts NODE40.
The company, which is behind the pioneering cryptocurrency taxation reporting software Balance, has said that the IRS will receive a massive windfall if the upcoming fork is anything like the 2017 Bitcoin Cash fork.
Looking at the number of individuals who sold their Bitcoin Cash tokens from the previous fork, the IRS and the relevant tax authorities worldwide could be set to collect nearly $100m in tax in just 48 hours. This assumes trading volumes are at a comparable level, with as many cashing in on the new Bitcoin SV or Bitcoin ABC tokens they've received, and assuming a value of around $400 each. The amount the taxman receives will also depend on how many individuals are US tax citizens.
Despite the Bitcoin Cash fork of 2017, there is no existing law and no guidance from the IRS that address whether receiving a new cryptocurrency from a fork could trigger a taxable event.
"Unlike dividends of publicly traded companies that investors opt-in to, if an individual receives additional cryptocurrencies through a fork, they should not owe taxes on the amount received," said Sean Ryan founder of NODE40, whose cryptocurrency taxation reporting software integrates directly with major exchanges.
"However, if an individual later disposes of all or part of the forked currency, tax should be owed on 100% of the proceeds as a capital gain."
Bitcoin Cash (BCH) came about as a direct result of a Bitcoin fork that occurred on August 1, 2017. The day after the fork on the 2nd August 2017 the price of Bitcoin Cash was $473.03 with a 24 hour trading volume of $366,633,000 according to Coinmarketcap. If the trading volume had been cashed out on the 2nd of August it would result in a tax income to the tax man of $91,658,250 USD (based on a 25%) tax rate.
The IRS is under increasing pressure to provide updated guidelines on how taxpayers should report profits associated with investing in Bitcoin and other cryptocurrency assets, having not done so since 2014.
"If the recipient chooses to dispose of the forked coins, then and only then should tax be accessed. It should be a gain of 100% of the asset's value at the date of disposition. This is a critical point that needs to be addressed because the openness of blockchains in general could open the flood gates to unreported income that no one actually considers income," continued Ryan.
"When guidance falls short of addressing specific tax issues, it is important to take a position that has a reasonable chance of standing up to scrutiny if challenged."
The AICPA May 30, 2018 letter to the IRS Commissioner requesting more guidance recommended forked currencies be assigned a cost basis of zero.
"To me, the AICPA's 400,000+ members make a good point," concluded Ryan.
Despite the ongoing lack of guidance from the IRS, individuals likely to receive Bitcoin SV or Bitcoin ABC tokens should nonetheless be aware of possible tax obligations involved in trading forked currencies.
Disclaimer: Readers should do their own due diligence before taking any actions related to the company, product or service. BitcoinAfrica.io is not responsible, directly or indirectly, for any loss or damage caused by or in connection with the use of or reliance on any content, product or service mentioned in this press release.
Ripa – A Secure Cryptocurrency Trading Ally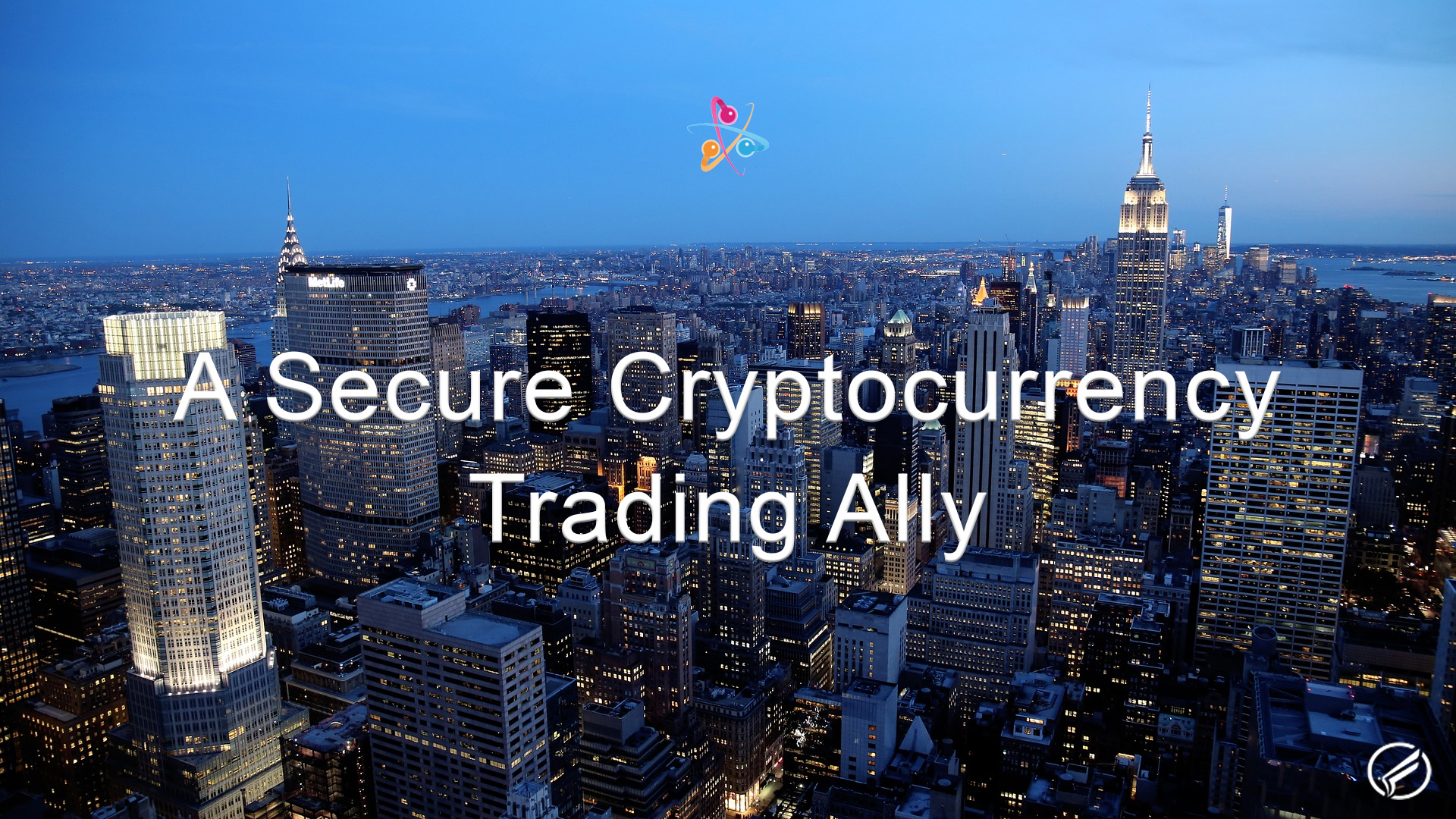 Ripa is a crypto asset marketplace developed on ARK-blockchain technology with an aim to facilitate easy entry into cryptocurrency exchange landscape. It is basically a hybrid-decentralised exchange with a strong focus on lowering the cost involved in opening a new exchange and furnishing crypto-traders with a safe and secure trading ecosystem.
Features of Ripa
Following are some important features of Ripa:
It is a personalised cryptocurrency exchange solution architecture that allows easy connection to KYC/AML, authentication, ETL/reporting, etc.
Transparent and Configurable
Being an open source technology enables Ripa to be more secure, transparent, flexible and highly configurable.
Peatio's KYC system efficiently submits and exchanges KYC data that is necessary to comply with banking supervisory standards and Customer Due Diligence (CDD) requirements.
The platform supports a myriad of languages, thereby enhancing its usability for users across the globe.
Ripa allows users to create multiple accounts, thereby making it easier for them to trade in multiple currencies.
Peatio's Proof of Solvency (PoS) enables users to authenticate solvency of the Peatio-based cryptocurrency exchange without impacting their privacy.
Ripa has a straightforward and user-friendly registration and login interface which ensures easy usability. Moreover, it also offers personalised deposit and withdrawal methods to its users.
The Dedicated Ripa Blockchain
Ripa Exchange will have its dedicated blockchain denoted as Ripa Blockchain, and will operate on the DPOS protocol. It will be serving five primary purposes:
List new cryptocurrencies on Ripa Exchanges

Promote new projects on the platform

Purchase of RipaEx gadget on the RipaEx store

Payment of transactions on authorised reseller platforms with RipaEx POS

Share liquidity between Ripa Exchanges within the same network
Delegated Proof of Stake Technology
Ripa Blockchain has integrated a delegated Proof of Stake Technology (PoS) consensus system. This algorithm was fundamentally designed to eliminate the challenges associated with Proof of Work (PoW) including centralisation of computing power and the high wastage of energy.
Ripa Liquidity Service Provider (RLSP)
By incorporating SmartBridge technology, RipaEX aims to build a mechanism to offer liquidity among all exchanges on the network. The platform enables this by writing the single exchange orderbook in the Ripa Blockchain and by implementing order matching between all exchanges on the network.
Token Distribution
The platform aims to offer 115,000,000 XPX tokens and distribute these tokens in the following manner:
65% – PreSale and RIPA TEC

15% – RIPA founders team

6% – Marketing

5% – Bounties

5% – RCF

4% – Ark.io SCIC
The fund collected from the token distribution will be allocated in the following way:
60% – Project Development

20% – Marketing

20% – Legal Support
Ripa – A User-Friendly Approach to the Crypto Domain
Creating a new exchange while advantageous, can be a complicated and expensive ordeal. Ripa is an hybrid-decentralised exchange that aims to make a foray in the crypto exchange world, easier and affordable for users across the globe. Moreover, by leveraging blockchain technology, Ripa has ensured that investors have a secure, profitable, and efficient cryptocurrency trading experience. 
Remember to connect to us…
Website: www.ripaex.io
Telegram: t.me/ripaex
BitcointalkANN: bitcointalk.org/index.php?topic=3759172
Whitepaper: github.com/RipaEx/whitepaper/raw/master/eng/RipaEx_WP_EN.pdf
Facebook: www.facebook.com/ripaex
Twitter: twitter.com/ripaex
Gitter: gitter.im/RipaEx/RipaEx
GitHub: github.com/RipaEx/
Blog: steemit.com/ripaex
Disclaimer: This is a paid press release. Readers should do their own due diligence before taking any actions related to the company, product or service. BitcoinAfrica.io is not responsible, directly or indirectly, for any loss or damage caused by or in connection with the use of or reliance on any content, product or service mentioned in this press release.
Bitcoin Nonprofit BitGive Launches GiveTrack 1.0

Santiago, Chile — December 5, 2018 — BitGive, the first Bitcoin 501(c)(3) nonprofit, has announced the launch of GiveTrack 1.0, the latest version of the flagship Bitcoin donation platform designed to enhance transparency in the donation process and empower donors to give more through direct, evidence-based reporting. Launched at the Latin American Bitcoin and Blockchain Conference in Santiago, Chile, GiveTrack 1.0 offers numerous technical upgrades from the beta product, including a brand new technology stack and easy onboarding for donors and nonprofits. In tandem with the launch, BitGive is announcing a Global Bitcoin Fundraiser in support of the four new nonprofits available on the GiveTrack platform.
The participating nonprofits include:
Connie Gallippi, Founder and Executive Director of BitGive, said: "One of BitGive's core missions has always been to leverage the potential of Bitcoin and blockchain technology for more than just simple transactions and to build products that can actually make a real difference. With GiveTrack 1.0, we're providing a legitimate use case for the technology — utilizing the unique benefits of Bitcoin and blockchain, such as speed, transparency and security, to revolutionize the donation process. We're hoping that the launch of GiveTrack 1.0 and the initiation of our Global Bitcoin Fundraiser will empower the global Bitcoin community to unite and give back to worthy causes this holiday season."
As part of the campaign's goal to encourage corporate donors to give $5K or 1 bitcoin (#Give1BTC) this holiday season, RSK, the creator of the first Bitcoin smart contract, has announced it will kickstart the campaign with a generous donation in the amount of $5,000. In addition, Bloq, a leading blockchain innovation company, has also announced a $5,000 campaign donation. These donations will be spread evenly across all of the participating nonprofits, and will help jumpstart each on meeting their fundraising goals.
Diego Gutierrez-Zaldivar, RSK/RIF Labs CEO, said: "We believe in BitGive's value proposition to put Bitcoin and blockchain technologies to the service of charitable initiatives. Making the donation process easier, and more importantly transparent, is a great contribution to making the world better; and we are very excited that they have chosen the RSK Smart Contract Network to build this innovative technology."
GiveTrack offers unprecedented transparency in the donation process, giving donors the ability to trace transactions on a public platform in real time. Donors can see exactly how their funds are spent and ensure they reach their final destination. In addition to an entirely new framework, GiveTrack 1.0 offers multi-signature bitcoin wallet security and smart contracts that leverage RSK technology. GiveTrack also provides donors with direct evidence-based reporting for their donations through milestones.
Peg Peters, Executive Director at Run for Water, said: "We are very honored to be working with Connie and the entire team at BitGive. We're delighted to expand to a global and digital network that is excited to use technology and innovation as a force for social impact. We're proud to be a member of this new launch for GiveTrack and are looking forward to being part of this revolution for philanthropy!"
Fereshteh Forough, Founder and CEO of Code to Inspire, added: "We look forward to working with BitGive, as we see Bitcoin and blockchain technologies having a bright future in philanthropy. By utilizing the GiveTrack platform, we're able to target a network of charitable donors in the cryptocurrency space, which will give us greater opportunity to achieve our broader goals."
GiveTrack 1.0 will go live today and is available for donations at https://www.givetrack.org/.
Disclaimer: Readers should do their own due diligence before taking any actions related to the company, product or service. BitcoinAfrica.io is not responsible, directly or indirectly, for any loss or damage caused by or in connection with the use of or reliance on any content, product or service mentioned in this press release.
Anti-Media Strikes Back Against Censorship With LBRY Blockchain Technology For Publishing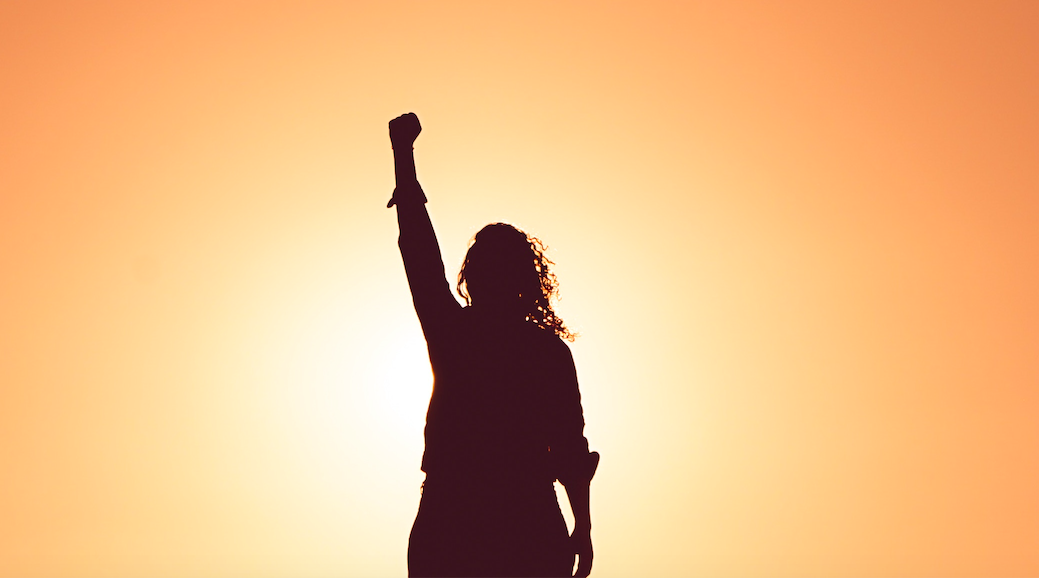 (ANTIMEDIA) Chula Vista, CA — For those who have been following Anti-Media's journey, the recent news of our censorship should come as no surprise. Following the 2016 election, we were falsely labeled Russian stooges by an anonymous group of supposed propaganda-spotters for not spreading pro-U.S. talking points, and these unsubstantiated claims were given credibility and widely circulated by Western corporate media. While these bogus claims were later walked back, Anti-Media remains on that McCarthyist blacklist to this day. To be clear, we were falsely accused of publishing fake or false news — but in reality, we were targeted for uncovering corruption and lies we're apparently not supposed to.
Following this smear campaign, we saw our organic reach across social media drop dramatically, which put Anti-Media's normal business operations in financial jeopardy. We've been adapting by building our presence on alternative social media sites, rebuilding theantimedia.com's front page as an interactive "Homepage for Independent Media," and setting up a daily newsletter. Anti-Media survived the algorithmic silencing campaign, and we even began to see our traffic climb over recent months. Then Facebook and Twitter decided to officially purge (see: censor) us from their platforms on the morning of October 11th, along with 800 other political pages and profiles. Anti-Media's two million+ followers can no longer view our posts or content, and Anti-Media administrators can't access the content we created and published on Facebook over the last six years.
Anti-Media Strikes Back
Fortunately, before the October 11th purge, Anti-Media partnered with LBRY, a blockchain-based digital content marketplace. In August, we began working with LBRY to build a decentralized content delivery system for our website and an uncensorable hub to store all of our content from across our various social media platforms. As of today, all the content published on theantimedia.com will automatically be pressed onto the LBRY blockchain and hosted on our decentralized LBRY channel, which can be found on the LBRY app at lbry://@AntiMedia. Now our fans will be able to find all of our content — no matter which social media platform we post it on — and all of the articles published on our website in one place. With the help of LBRY and the LBRYPress WordPress plugin we've helped develop, Anti-Media's content is now unstoppable. All of the video and image content we create can also be found on the web at our custom LBRY-powered spee.ch site lbry.theantimedia.com.
Nick Bernabe, founder of Anti-Media, commented on the new technology:
"These new tools from LBRY will insulate Anti-Media from the corporate censorship we've recently been dealing with from Facebook and Twitter. Now our fans can find all of our content on lbry.theantimedia.com, a decentralized hub for our publishing, and our team will never lose access to our work again. We are proud to be one of the first news websites to embrace blockchain technology in our publishing process."
According to Paul Kirby, the developer behind the LBRYPress WordPress plugin:
"Any publisher can now start getting their name out there on the LBRY Network, which, in my opinion, is what the future of publishing and content consumption looks like. It's also a great way to create permanent copies of all your content and media and put them onto a decentralized network. The beauty of the LBRYPress plugin is that it doesn't impede your current setup in any way. It is a plug and play system that steps out of the way of any CDN, caching, or other setup you may have and lets you focus on writing and creating content in one place."
LBRY CEO Jeremy Kauffman said in a statement:
"This is a powerful technical achievement for independent media outlets. Instead of relying on Silicon Valley to keep their data available, journalists and outlets can safely store everything they've created on the decentralized, peer-to-peer LBRY network."
LBRYPress is an open source WordPress plugin that will be available to any publisher who wants to integrate blockchain technology and the decentralized LBRY protocol into their website. Learn more at lbry.io/lbrypress.
Check out Anti-Media's LBRY-powered content hub at lbry.theantimedia.com
Disclaimer: Readers should do their own due diligence before taking any actions related to the company, product or service. BitcoinAfrica.io is not responsible, directly or indirectly, for any loss or damage caused by or in connection with the use of or reliance on any content, product or service mentioned in this press release.