Taxman Could Collect Millions Within 48 Hours Of Bitcoin Cash Fork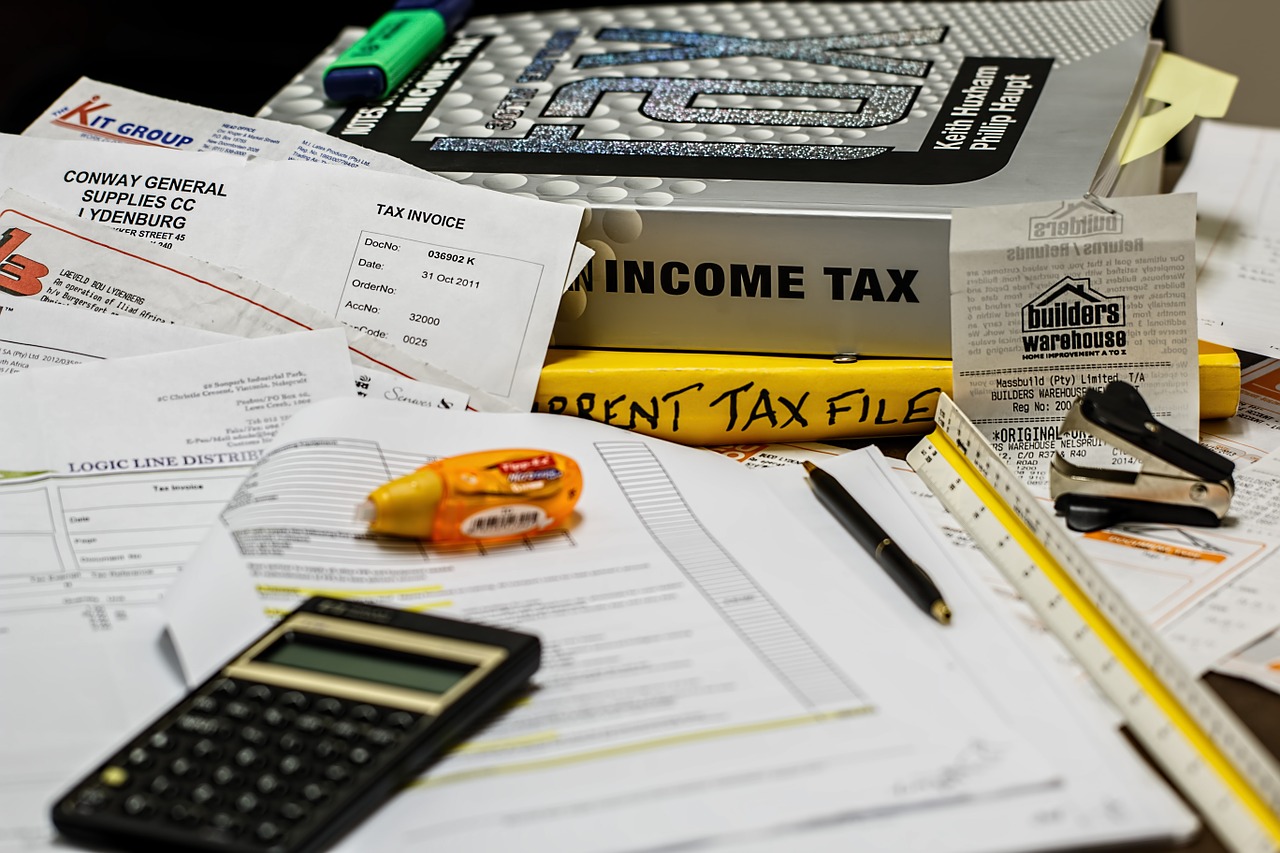 New York, US – 15 November 2018 – One of the least talked about but most significant consequences of the upcoming Bitcoin Cash fork will be the tax authorities collecting millions from the individuals involved, according to cryptocurrency taxation experts NODE40.
The company, which is behind the pioneering cryptocurrency taxation reporting software Balance, has said that the IRS will receive a massive windfall if the upcoming fork is anything like the 2017 Bitcoin Cash fork.
Looking at the number of individuals who sold their Bitcoin Cash tokens from the previous fork, the IRS and the relevant tax authorities worldwide could be set to collect nearly $100m in tax in just 48 hours. This assumes trading volumes are at a comparable level, with as many cashing in on the new Bitcoin SV or Bitcoin ABC tokens they've received, and assuming a value of around $400 each. The amount the taxman receives will also depend on how many individuals are US tax citizens.
Despite the Bitcoin Cash fork of 2017, there is no existing law and no guidance from the IRS that address whether receiving a new cryptocurrency from a fork could trigger a taxable event.
"Unlike dividends of publicly traded companies that investors opt-in to, if an individual receives additional cryptocurrencies through a fork, they should not owe taxes on the amount received," said Sean Ryan founder of NODE40, whose cryptocurrency taxation reporting software integrates directly with major exchanges.
"However, if an individual later disposes of all or part of the forked currency, tax should be owed on 100% of the proceeds as a capital gain."
Bitcoin Cash (BCH) came about as a direct result of a Bitcoin fork that occurred on August 1, 2017. The day after the fork on the 2nd August 2017 the price of Bitcoin Cash was $473.03 with a 24 hour trading volume of $366,633,000 according to Coinmarketcap. If the trading volume had been cashed out on the 2nd of August it would result in a tax income to the tax man of $91,658,250 USD (based on a 25%) tax rate.
The IRS is under increasing pressure to provide updated guidelines on how taxpayers should report profits associated with investing in Bitcoin and other cryptocurrency assets, having not done so since 2014.
"If the recipient chooses to dispose of the forked coins, then and only then should tax be accessed. It should be a gain of 100% of the asset's value at the date of disposition. This is a critical point that needs to be addressed because the openness of blockchains in general could open the flood gates to unreported income that no one actually considers income," continued Ryan.
"When guidance falls short of addressing specific tax issues, it is important to take a position that has a reasonable chance of standing up to scrutiny if challenged."
The AICPA May 30, 2018 letter to the IRS Commissioner requesting more guidance recommended forked currencies be assigned a cost basis of zero.
"To me, the AICPA's 400,000+ members make a good point," concluded Ryan.
Despite the ongoing lack of guidance from the IRS, individuals likely to receive Bitcoin SV or Bitcoin ABC tokens should nonetheless be aware of possible tax obligations involved in trading forked currencies.
Disclaimer: Readers should do their own due diligence before taking any actions related to the company, product or service. BitcoinAfrica.io is not responsible, directly or indirectly, for any loss or damage caused by or in connection with the use of or reliance on any content, product or service mentioned in this press release.
AI and Blockchain Technologies to Establish Innovative Smart Working Environments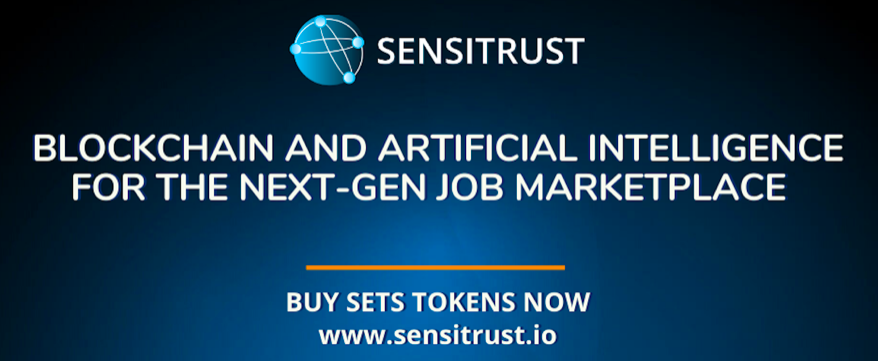 Before the Covid-19 pandemic, smart working was still a niche paradigm adopted by few software startups, freelancers, and nomad workers. Despite the unfortunate consequences of Covid-19 in the worldwide economy, the mainstream adoption of smart working as a de-facto paradigm in the job market, let many professionals appreciate its benefits, such as the flexibility, as well as the reduced commute and costs, and a more balanced lifestyle.
Even after Covid-19, the revealed potential of smart working will impact many organizations, which will potentially evolve their business towards a hybrid model with a new schedule for professionals that blends physical and smart working. 
Sensitrust aims to push Smart Working to the next level by exploiting Blockchain and Artificial Intelligence technologies to create a smart working platform where customers and professionals can safely interact and make deals.
The Sensitrust platform will provide new mechanisms to facilitate smart working, and allow the development of products and services by means of the definition of a decentralized team.
The platform will provide innovative safety measures and regulations based on AI and smart contracts to provide a secure and effective environment for the development of complex projects.
Sensitrust will support three main scenarios, namely the possibility to hire professionals from a catalog, the participation to an activity as a professional and the so-called "Call to action", that is an innovative way to build a decentralized team to implement complex projects.
In all three scenarios, the AI engine will play an important role, since it will improve the efficiency, the effectiveness of the working practices, and the safety of negotiations and transactions in a decentralized environment.
In particular, the AI engine, in addition to the customer and a set of external reviewers, will provide feedback on the quality of the work performed by professionals. After the work is approved, the professional will receive the agreed compensation.
While seeking for job opportunities, the AI engine will suggest the available activities, according to the verified skills of each professional. This "guided" approach aims at improving the success rate since it provides professionals with activities that better match with their true expertise.
Moreover, in the Call to Action, the AI engine will provide significant help in the customization of project campaigns to stimulate the active participation of in-platform professionals interested in the design and development of a product or service.
Finally, all the activities performed in the platform will be regulated by Smart Contracts: agreements, quality and temporal constraints, checkpoints and multiple revisions will be governed, in a decentralized, immutable, and certified manner.
SETS Token
SETS is the Sensitrust token that will be seamlessly integrated into the platform and allow users to access the platform services at a discounted price, such as:
Access to more qualified professionals (as a customer)
Access to more job opportunities (as professional)

Advertising opportunities

Advanced platform consultant, based on both AI and human experts
Stronger guarantees on products and services
Access to in-platform training material
Membership Subscriptions (all-inclusive packages)
Once the platform is launched, the token value considered to buy in-platform services will be the market price. For this reason, purchasing tokens during the token sale gives the unique opportunity to benefit from a value appreciation right after the token sale. Moreover, participants to the token sale will benefit from the exclusive advantages, including the early access to the platform functionalities and the free access to premium features during the initial stages of the platform launch.
SETS Tokens can be currently purchased through the official platform website: https://www.sensitrust.io at an exclusive price of 0.08€ /SETS, through Ethereum, Bitcoin, Litecoin, Tron, USDT (ERC20) and Bank transfer. Do not miss this opportunity!
Disclaimer: This is a paid press release. Readers should do their own due diligence before taking any actions related to any company, product or service mentioned in this article. BitcoinAfrica.io is not responsible, directly or indirectly, for any loss or damage caused by or in connection with the use of or reliance on any content, product or service mentioned in this press release. 
BLOCKDeFi Virtual Conference & Exhibition 2020 Is Live on September 12-13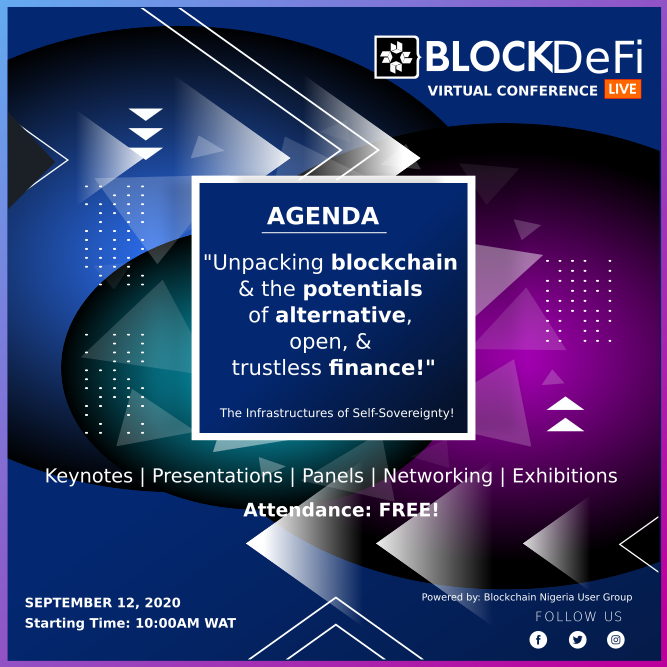 Dr. Obiageli Ezekwesili, Senior Economic Advisor, Africa Economic Development Policy Initiative (AEDPI), is to keynote the upcoming BLOCKDeFi2020 Virtual Blockchain Conference scheduled to hold from the 12–13 September 2020 on the 2D Airmeet platform.
Dr. Ezekwesili was Vice-President of the World Bank's Africa division and is former Nigerian Minister of Education, Minister of Solid Minerals, and a Presidential candidate in Nigeria's last general elections. She has been a strong advocate of due process, transparency, and accountability in governance, of which she sees blockchain technology as a necessary tool for Africa's economic transformation.
Opening time: 10:00 AM WAT
The conference – organised by Blockchain Nigeria User Group – is designed to bring attendees the best industry experts and thought leaders, insightful discussions with unique networking opportunities in a virtual world. Recall that #LagosBlock-DeFi:2020 previously scheduled to hold physically last May was postponed due to COVID-19 restriction guidelines. #BlockDeFi-2020 will now hold as a global technology event on a 2D interactive virtual environment.
The conference agenda is "Unpacking Blockchain and the potentials of alternative, open trustless finance in building the foundations of financial self-sovereignty in Africa!"
Conference tracks will focus on blockchain protocols making significant impacts, layer 2 technologies of Bitcoin — Lightning Network, Ethereum layer 2 scaling solutions, distributed filesystem, and other decentralised web technologies.
"We believe that Africa needs blockchain technology, more that blockchain needs Africa! "-Chimezie Chuta, Founder/ Coordinator Blockchain Nigeria User Group.
Also confirmed are, Elizabeth Stark, CEO and Olaoluwa Osuntokun, CTO both Chief Executives at Lightning Labs, Christian Roesch, Head Africa Operations, at Kinesis Money, Ali Hussein Kassim, Co-Founder & CEO at Kipochi, Nairobi Kenya, Emomotimi Agama, Deputy Director and Head Registration, Exchanges, Market Infrastructures and Innovation Department at SEC Nigeria, Carmelle Cadet, founder & CEO, EMTECH, and several others as speakers and keynotes for the conference.
Paxful.com is the main event Sponsor, with premium support from Binance.com, Tezos Foundation, Kinesis.money, Conflux Network, and FTX.com.
This is the 9th edition of the national blockchain conference series that has been held across Lagos, Abuja, and Port Harcourt since 2017 by Blockchain Nigeria User Group!
It will be a two-day event content-packed event covering; Keynotes, Presentations, Panel discussion segments, Networking, and product Exhibitions.
The conference is free, but registration is required via https://www.airmeet.com/e/9c836320-e93b-11ea-8616-b3016fb86143
Conference Tracks include:
The Good, the Bad, and the Ugly sides of DeFi, Inside the Crypto-Traders Locker-room!, Shielding yourself from CryptoScams and fake DeFi products, The Rise Of CBDCs and its impact on the emerging decentralised future, etc.
Who Should Attend?
Everyone!
The event is expected to connect entrepreneurs, developers, liquidity providers, finance advisors, Bankers, different blockchain node operators, academics, investors, economists, regulators, and others who are looking to learn and network in the blockchain & decentralised finance industry and explore the current opportunities and challenges in the space.
More information about the event and the organisers can be seen on https://blockchainnigeria.group/.
About BNUG
BLOCKCHAIN NIGERIA USER GROUP is a vibrant group of Blockchain and Cryptocurrency developers, enthusiasts, and investors helping to drive adoption and awareness of the Blockchain industry in Nigeria and across Africa. The objective of Blockchain Nigeria User Group (BNUG) is simply to create a pro-innovation environment for the industry, meeting the growing global demand for accessible, transparent, and democratic financial and technical systems. Blockchain Nigeria User Group is a sub-set of Organisation of Blockchain Technology Users (OBTU) a duly incorporated Trust with CAC, and an association upholding Self-Regulatory Organisation (SRO) status for the Blockchain Industry in Nigeria and across Africa.
Join the group on Facebook.
Join the group on Telegram.
Disclaimer: This is a press release. Readers should do their own due diligence before taking any actions related to any company, product, or service mentioned in this article. BitcoinAfrica.io is not responsible, directly or indirectly, for any loss or damage caused by or in connection with the use of or reliance on any content, product, or service mentioned in this press release. 
Scalable Proof of Stake Coin PIVX Now Available for Staking on HolyTransaction Exchange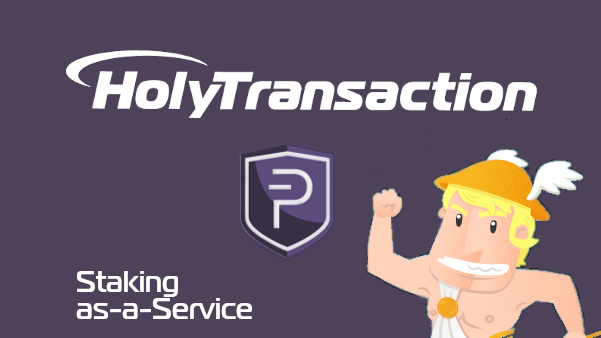 Proof-of-Stake (PoS) concept is taking off in recent times as crypto projects are looking to cut down on the issues related to the traditional Proof-of-Work (PoW) approach used by Bitcoin and other major cryptocurrencies. Ever since Ethereum announced to move to the POS approach, there is increased interest around the sector as a valid alternative. This is fundamentally a paradigm shift happening in the industry and new players are eager to start with PoS from the start rather than starting with PoW and having to migrate to the former in the future.
Introducing PIVX on HolyTransaction Exchange
Private Instant Verified Transaction (PIVX) is a cryptocurrency protocol with a native coin of the same name. The cryptocurrency can now be owned and staked on HolyTransaction, a popular cryptocurrency exchange with a strong resolve to provide the complete blockchain experience and capabilities to each user.
Normally, cryptocurrency exchanges have complete control over the funds of users and thus, they don't have the flexibility to offer services like staking for more returns. Staking is basically a feature of the PoS mining approach in which users lock their funds for a limited time and then earn rewards on them like one does as interest on a bank account. This feature has been missing in the cryptocurrency industry for a while and a person's total wealth doesn't increase with time and rather remains stagnant.
PoW vs PoS
PoW uses a different approach in which energy-intensive computing machinery is used and participants are rewarded based on the sheer power of their dedicated resources. Many people believe this is unfair as new miners have to constantly dump new coins to remain afloat.
In PoS, on the other hand, a fixed amount is locked into place like a fixed deposit account and one earns mining dividends on it. This automatically creates a choked supply of the cryptocurrency for the investors and encourages users to lock more and more coins in place and earn staking rewards. This is one of the reasons why many smaller projects are looking to either migrate to PoS mining or start with it from the very beginning. It is less energy-intensive and arguably fairer than the PoW approach.
HolyTransaction's Staking Services
HolyTransaction wallet is now offering various PoS coins on its official exchange platform. While coin exchangeability is often offered readily by exchanges, they don't offer the full experience because of their limited functionalities.
With HolyTransaction, one can not only own these new up-and-coming cryptocurrencies they can also have complete access to them in addition to having access to staking features.
PIVX Features
PIVX, exclusively available on HolyTransaction has the following key features:
Privacy Protocol to help make anonymous transactions.

Fast network and transaction times.

Low Fees

Energy efficiency due to the use of the PoS system

Community-based development and future roadmap-based approach.
The current market capitalisation of PIVX is around $30 million with a price of $0.5. The total number of coins in circulation is 56,781,166.
Visit the official HolyTransaction exchange to buy/trade/swap and stake cryptocurrencies.
Disclaimer: This is a paid press release. Readers should do their own due diligence before taking any actions related to any company, product or service mentioned in this article. BitcoinAfrica.io is not responsible, directly or indirectly, for any loss or damage caused by or in connection with the use of or reliance on any content, product or service mentioned in this press release.