Africa Blockchain Conference 2018 Highlights Opportunities and Use Cases for Blockchain in Africa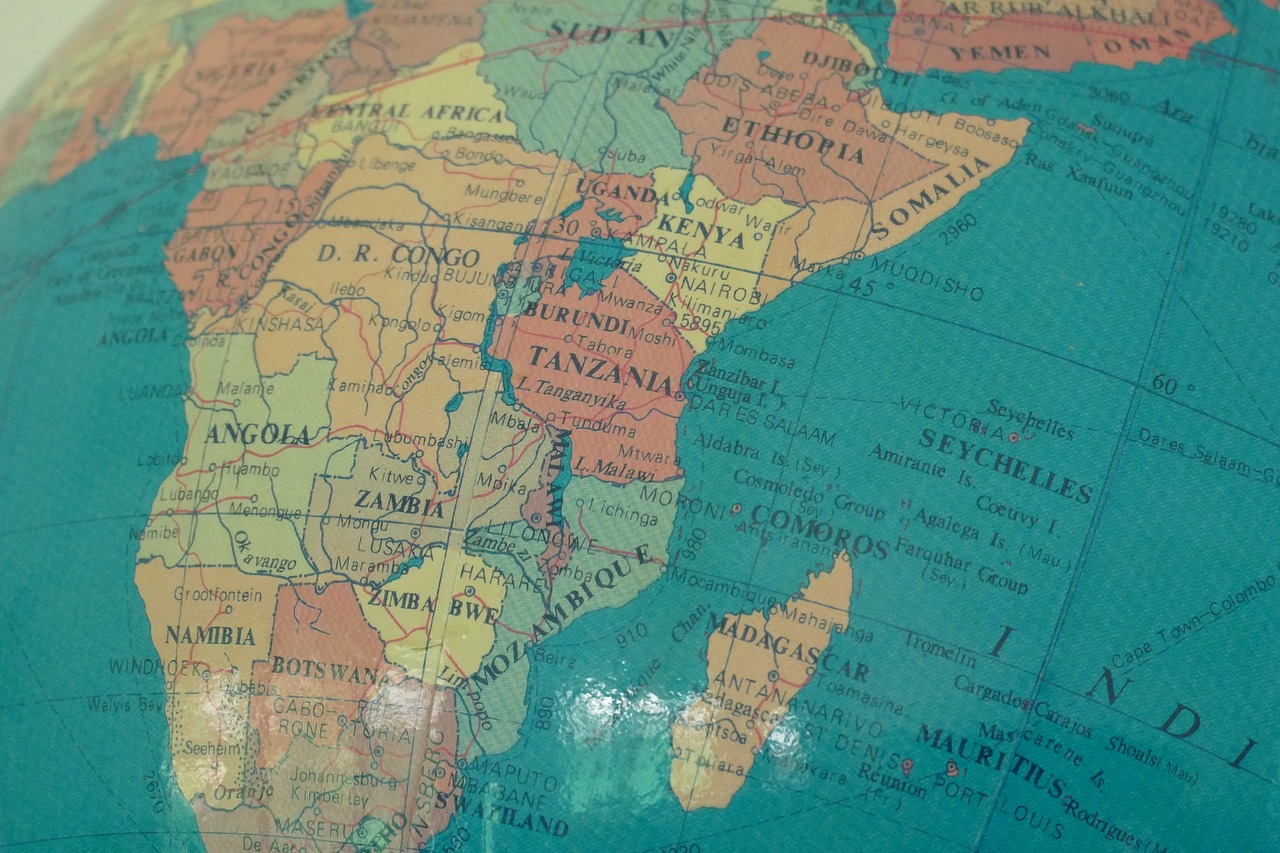 On May 23 and 24, 2018, Uganda was host to the Africa Blockchain Conference. The event succeeded in bringing together a mix of blockchain entrepreneurs, policymakers, academics, cryptocurrency enthusiasts, and investors to discuss opportunities and use cases for the blockchain in Africa.
The event was held at the Kampala Serena Hotel Conference Centre and was organised by the Blockchain Association of Uganda in partnership with the Binance Foundation, Uganda's Ministry of ICT & National Guidance and CryptoSavannah.
The Potential for the Blockchain in Africa
The conference began on the morning of May 23 with a registration and networking session amidst tight security. Delegates were seated by 9am for a welcoming address from Kwame Rugunda, the Chairman of Blockchain Association of Uganda.
He proceeded to welcome the first keynote speaker Euvin Naidoo, the Head of Financial Institutions, Thomson Reuters. Naidoo's talk was focused on blockchain technology and the 4th Industrial Revolution disruption.
He defined blockchain technology as "trust that is distributed" and said that the blockchain is trying to solve the Byzantine's generals problem. Naidoo explained that with distributed ledgers the issue of double counting was solved by algorithms and computing power. According to him, the rise of decentralised technologies would complement the use of firewalls since protection is in a distributed format.
Most importantly, Naidoo explained what IoT (Internet of Things) would mean for the future. "We are in a world of the Internet of decentralized autonomous things. The Internet of Things is growing exponentially and with that KYM (Know-Your-Machines) becomes more important to establish trust between machines," he stated. He asserted with the advent of IoT, KYC (Know-Your-Customer) and KYM was important to scaling the Internet of Things.
In closing, he summarised that blockchain technology would usher in trust and make local systems more efficient. He added,
"In the old world, the big fish ate the small fish in the new world the fast fish will eat the slow fish […]. We are in the world of the agile thinker."
The second keynote address was from Dr Bitange Ndemo, the Chairman of the Kenya Blockchain and AI Taskforce. Ndemo expounded on the role of blockchain technology in Africa's transformation. He set the tone of the conference with the proclamation "Nobody can develop Africa but Africans." A sentiment that was shared by other speakers and panelists. He explained that blockchain technology would streamline supply chains to reduce food waste in the continent, build a vibrant creative economy, create wealth, make governments more efficient and reduce corruption.
"Blockchain works well to eliminate the middlemen," he asserted. Ndemo also mentioned that Kenyan authorities were working to build a trusted identity platform for government agencies to make it easy to identify and share information about citizens.
His speech gave way to a panel discussion on how blockchain is changing government and business in Africa. The two keynote speakers were included in the panel alongside Christoper Bates, CSO of BitLand, Louise Wigget, Executive Director at Global Trade Solutions, and Leonardo Gammar, CEO of Agora. The panel discussed the need for African solutions for African problems by drawing on blockchain use cases from their respective fields and industry.
According to Ndemo, blockchain technology could democratise government data and promote transparency thus leading to trust between governments and their people. Naidoo reiterated the same reminding the audience how the public lost faith in financial institutions after the 2008 economic crisis, but blockchain technology could change that by offering people more control over how their data is disseminated and used.
The Panel discussion was interrupted by the arrival of two distinguished guests: the President of Uganda, H.E President Yoweri K. Museveni and Ameena Gurib-Fakim, the former President of Mauritius. They were welcomed by the Chairman of the Blockchain Association of Uganda and the agenda shifted to opening ceremonies with Uganda's Minister of Communication, Frank Tumwebaze, making remarks before inviting Emmanuel Tumusiime-Mutebile, the Governor of the Bank of Uganda onto the stage.
The Central Bank of Uganda Excerises Caution
With many in the audience eager to hear the central bank's position on cryptocurrencies, the governor's speech was a repetition of the negative stance taken by most regulators in Africa and across the globe. He lectured the audience on the basics of money and economics then went ahead to clarify the Bank's position on cryptocurrencies stating: "Money is a medium of exchange, a measure of value, a store of value … it will be risky to invest in cryptocurrency that is unregulated and undermines the role of central banks." He insisted that cryptocurrencies to not have the privilege of a legal tender and anyone investing in them was doing so at their own risk.
His comments seemed to dampen the mood for delegates who were hoping for positive news from policymakers regarding the use of cryptocurrencies. However, the next keynote speaker Frank Tumwebaze, the Ugandan Minister of ICT, took a more reconciliatory tone and announced the setting up of an advisory task force to review the benefits of blockchain technology and cryptocurrencies. Tumwebaze reminded the policymakers that if they ignored technology, others would take it up and it would end up disrupting them.
"The task force will explore the advantages of (blockchain) technology as well as assess the challenges and advise the government on how to harness fully the opportunities, and how to mitigate the challenges….and you can be assured the view of the governor will be and must be represented on this task force," he stated.
His speech was followed by a keynote address from former president Ameenah of Mauritius, who gave a useful case study of blockchain technology being used to identify and keep records of plant varieties.
Uganda's President Endorses the Blockchain
Finally, President Museveni took to the podium and gave a differing opinion to that of his Central Bank Governor. He dismissed the governor's old school of thought as irrelevant in this day and age but instead encouraged him to be "inquisitive and not be dogmatic."
His positive sentiments were well received by the audience and would become the greatest highlight of the conference. Museveni proceeded to explain the development of money from its rudimentary form thousands of years ago to the present fiduciary system controlled by central banks. He likened blockchain technology to the cooperative movement, where people work together for a common goal and anyone who breaches the group's trust is expelled.
He gave an example of how the cooperative movement in Uganda failed because the few who had the knowledge took advantage of the many who were illiterate. However, with the blockchain, all participants in the movement would be equally knowledgeable and thus have a stake in the platform. While he acknowledged the Governor's cautionary approach to digital currencies and admitted the need for further discourse. He believes the convergence of blockchain technology in areas such as food production, manufacturing, service industry, etc. would be useful.
"Blockchain technology will go a long way in providing important solutions to record management in areas of land, finances, revenue, health and public," President Museveni stated.
He believed Africa was ready for the digital age. With those few remarks, the president officially opened the conference amidst applause from delegates.
African Blockchain Use Cases
The afternoon programme had presentations on use case demos from InfiniChains and Blockchain Technologies Africa on their track and trace solution to prevent counterfeit drugs in Uganda. Another interesting use case was from Bitland, who are using blockchain for land titles registry in Ghana and Mauritius and looking to enter the Ugandan Market. Bitland CSO, Christopher Bates stated, "Bitland is a land registry application on blockchain that maintains immutable decentralised and distributed land records."
There was also a keynote address from Urs Arbischer, Swiss Impulse, focused on the opportunity for Africa on the global economy. He stressed that for blockchain projects to succeed in Africa they would have to find sustainable ways of funding. Ultimately, Arbischer believed that education would also play a crucial role if the blockchain revolution is to succeed in the continent.
"In order to make Africa successful, we need to create a mentoring and coaching infrastructure for the next wave of entrepreneurs."
The day came to a close with breakout sessions involving speakers and panelists discussing various topics and networking amongst themselves. There was also a pitch competition organised by Binance Foundation and CryptoSavannah and moderated by Aggie Konde, CEO of Msingi.
Kwame Rugunda, the Chairman of the Blockchain Association of Uganda, shared his thoughts on the conference at a press briefing:
"I would like to encourage us to take keen interest and learn as much as possible (from international experts) even when they are no longer here we can continue to share the knowledge with others, on top of sharing it, we can apply it because blockchain has numerous applications."
Blockchain Regulations and Crafting Policy
Day two of the conference had a number of notable keynote speeches and panel discussions centered around blockchain regulations and how the technology is being applied on the continent.
Among them was a keynote address from Llew Claasen, Executive Director of the Bitcoin Foundation, which was focused on demystifying blockchain, bitcoin, and cryptocurrency. He admitted while cryptocurrencies and blockchain technology had many beneficial uses the reality was with any emerging technology they would always be potential for misuse. He gave an example of regulators in the US who are clamping down on cryptocurrencies and ICOs on the basis of the potential dangers and ignoring the achievements so far.
"What we are fighting for all the time is to say to regulators around the world, just wait! Just be patient we don't even know what this stuff is ourselves," he stated.
"Half the world population cannot be served by the current financial system. Blockchain gives us more option" he added. His sentiments were echoed by Alexia Hefti, Blockchain Tax Lead, Deloitte Canada who gave a talk on setting up the right regulation for a successful blockchain ecosystem.
She was of the opinion that we need legal frameworks that promote cryptocurrency and blockchain innovation but allow protection of consumers. Hefti gave examples drawing from her experience in the cryptocurrency space as a tax and regulation expert of countries that have come up with ways to govern digital currencies, ICOs and blockchain development without slowing down their progress. She stressed how regulatory sandboxes have been useful in a number of countries in helping regulators map out legal frameworks for blockchain technology.
The discussion moved to a panel on regulation, tax, and policy that included a number of experts in the financial, legal and blockchain space.
Roland Haggins, Director, CARICOM, Barbados said: "Some regulators are taking a wait and see approach to not doing anything, that creates regulatory uncertainty, which is not necessarily good for these companies, businesses, and foundations. But some jurisdictions….have taken the lead by being agile and very vocal, they want to attract these businesses to their jurisdictions and as a result, they are receiving foreign investment and providing jobs." he asserted.
In her contribution to the panel, Hefti also stated: "I think what is important from a Ugandan perspective when it comes to regulation…which area are we going to regulate? Trying to regulate every area makes no sense, are we going to be the country for crypto exchanges, are we going to be the country where ICO's will occur in Africa, are we going to be the country for funds, where are we going to focus?"
Ultimately, the panelists agreed that self-regulation would be a first step towards allowing the markets to mature before establishing more structured legal frameworks.
Pitch Competition and Guest Speaker
As the conference drew to a close the winners of the pitch competition where announced by representatives from CryptoSavannah and Binance. The winner of the competition was Hilina Damte of G&H blockchain who walked away with a $5,000 cash prize. This was followed by a highly anticipated speech from Changpeng Zhao, Founder, and CEO of Binance, a leading cryptocurrency exchange worldwide and official sponsor of the event.
His talk was focused on what blockchain and cryptocurrencies can do for developing nations. He gave an example of how the sponsorship payment for the conference was done in cryptocurrency and transferred across a blockchain and received in good time by the organisers and at low cost. He joked if the same payment was made using banks perhaps the funds would not have arrived by the start of the conference.
Zhao took the audience through the Binance crypto exchange and some of its new initiatives that are being rolled out. He voiced his support for ICOs as means for raising funds for local startups and promoting technological development in Africa. He encouraged regulators in the continent to come up with favourable rules to promote this alternative means of funding citing countries where proper legal frameworks were drawing startup projects from around the globe to those locations.
On what Binance's aims to achieve in the long run, Zhao said:
"We believe that giving people access to cryptocurrency increases every individual's freedom."
With those remarks, he invited questions from the audience and later from the press in attendance. The conference closed with speeches from Mr Patrick Mweheire, CEO Stanbic Bank and Chairman of the Uganda Bankers Association and Hon. Frank Tumwebaze, Minister of ICT.
If you want to listen to any of the event's key speeches, you can relive the livestream here.
AI and Blockchain-Powered Project CareAi Could Improve Healthcare in Africa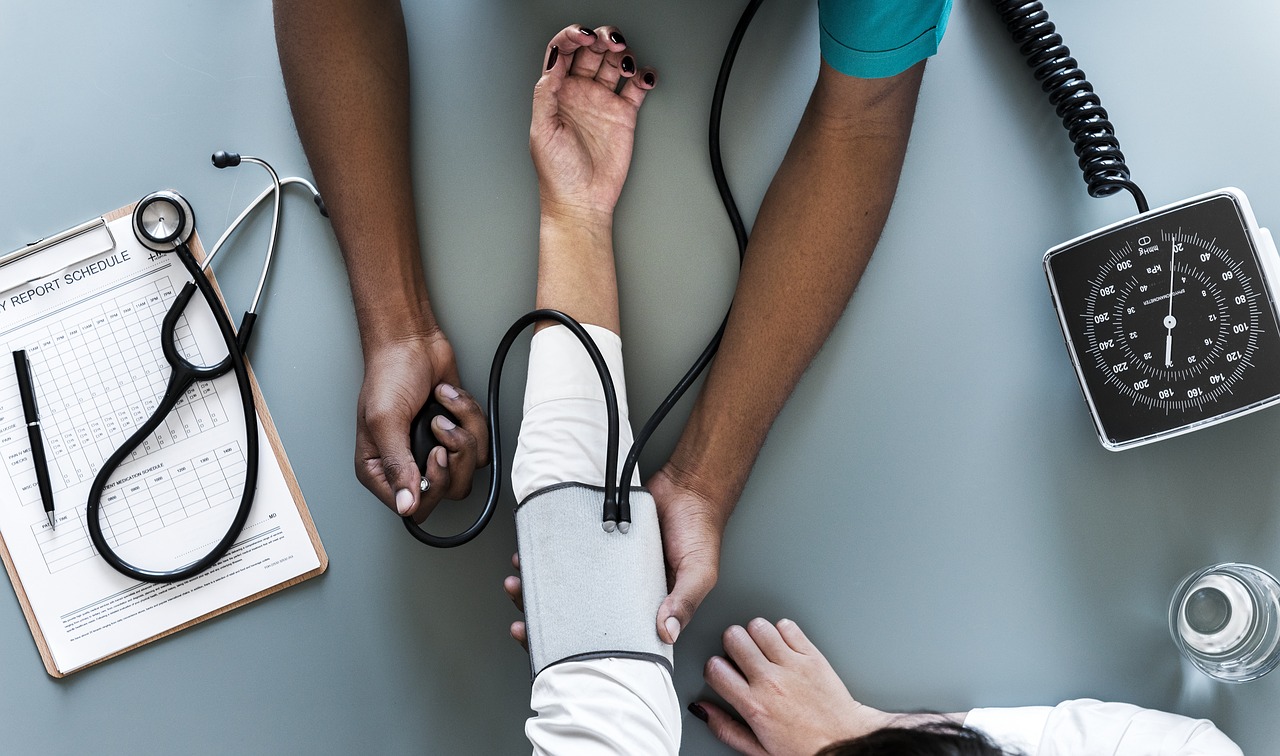 CareAi is a project of the Joint Research Centre from the European Commission that has the potential to improve healthcare services in Africa through the use of artificial intelligence and blockchain technology.
The open-source solution provides intelligent and anonymous healthcare and can diagnose diseases like typhoid fever, malaria, and tuberculosis within seconds through the use of AI. The aim of the project is to reach out to undocumented migrants, ethnic minorities, and populations secluded from healthcare systems. The anonymous nature of CareAi also allows patients such as migrants to receive a diagnosis without worrying about deportation.
How It Works
CareAi is a machine featuring a finger prick and a lab-on-a-chip technology initiated by a Harvard University chemistry professor called George Whitesides.
To receive a diagnosis, a patient will have their finger pricked and the blood sample is deposited on the chip, put in the machine, and anonymised. Once this is done, CareAi's AI-powered health assistant analyses the sample by referencing it to a wide range of medical and diagnosing data and then displays the results on a screen and provides a printout for the same.
The results come with actions that the user should take such as getting a prescription from partner chemists or seeing a participating NGO doctor that provides anonymous treatment and who can claim back payment for services rendered.
Additionally, CareAi correlates medical data with records of academic data and journals anonymously. The anonymised data is securely stored on the blockchain while smart contracts manage the rights, permission, and access to the stored health data.
Organisations use a distributed app to access the data through smart contracts. For instance, if a government wants to access the stored data for policy purposes, it has to buy tokens called CareAi Points. These tokens are then used to pay the participating healthcare NGOs and for machine maintenance.
According to a Medium article by Lucas Lorenzo, these points can propel "economic interactions in the form of a valued currency, locally and at scale; exchanging economic value and intelligent healthcare feedback for anonymised data."
The Possible Applications of CareAi in Africa
Although CareAi targets refugee camps in Europe, the technology could also make a positive impact on the African continent according to the founder of cloud-based health records platform Medcera, Ndubuisi Ekekwe. He believes:
"[…] Products like CareAi could become catalytic when they begin to penetrate into villages and cities across the continent. If AI systems could handle some of the minor healthcare issues, the available healthcare professionals could focus on the most difficult issues."
Ekekwe also says AI systems, such as CareAi, can enhance drug prescriptions where the medical history of a person is entered into the system. This enables the AI system to confidently prescribe drugs and connect the patient to the right pharmacy.
However, he notes that although AI and blockchain technology could change the healthcare systems in Africa, nations must invest in other areas such as training more healthcare professionals and installing electricity and clean water in all healthcare facilities. He also believes that the challenge of inadequate data has to be solved for AI to have a future on the continent.
Kenya's RideSafe to Receive $140,000 in Funding from Aeternity Starfleet Incubator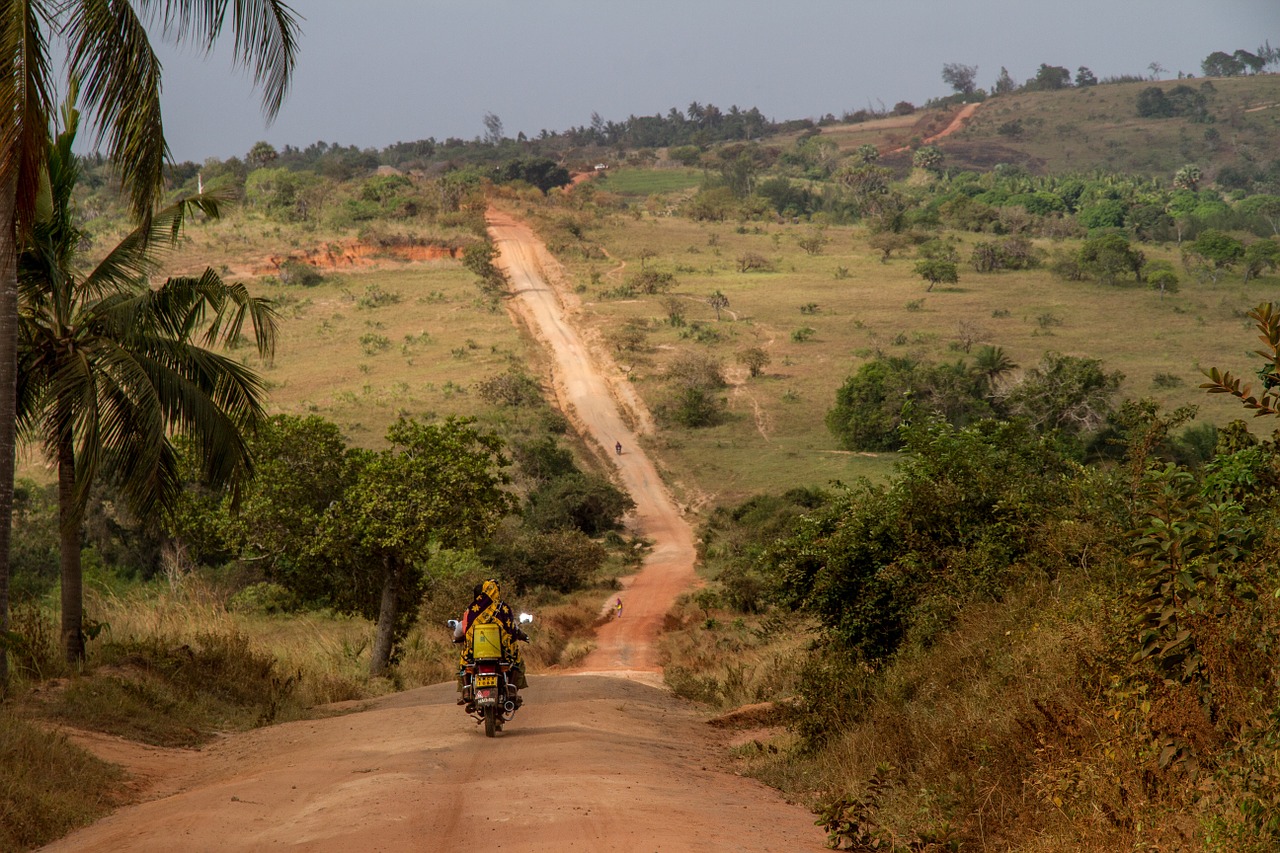 Kenyan tech startup RideSafe is set to receive $140,000 in seed funding from the Aeternity Starfleet Incubator, which it partook in earlier this year.
In Kenya, one of the easiest ways to get around is through motorcycles known as "boda bodas." This subsection of the transport industry has been largely unregulated, creating a myriad of risks for riders and commuters alike. It is, therefore, quite likely to find riders creating associations or small social groups for their collective interests and pooling their resources and support in order to secure solutions for financing, health, and insurance.
RideSafe is a startup that has stepped up to provide health solutions for riders in real-time in case of accidents. Many riders are exposed to hazardous conditions daily. Hence, there is a need for robust solutions to safeguard their wellbeing.
Æternity Starfleet Incubator
Earlier this year, RideSafe participated in the Aeternity Starfleet Incubator, which is specially designed to empower startups that seek to leverage blockchain technologies. From an initial round of 60 participants, RideSafe qualified for the shortlist of 17 teams, among which Vite and Utu were the only other African startups to participate.
Asiimwe Benson, the CEO of RideSafe, revealed in an interview that he met the Aeternity team at the World Blockchain Summit in Nairobi in early 2018, where he got an opportunity to sign up for the incubator and funding. With the $140,000 prize, the CEO intends to expand operations to serve more riders nationally; ultimately targeting the masses. The funding will also be used to build capacity and secure technical support.
Nikola Stojanow, the CEO of Aeternity Ventures, remarked that the finalists of their training program demonstrated passion, dedication, and far-reaching potential through their ability to take counsel and fine-tune their business models and road maps for best practice.
The ten teams that made it through Aeternity's incubator have paved the way for other teams and startups to learn and gain meaningful experience in sustainably innovating solutions based on blockchain technology.
Coinfirm Partners with KAD ICT Hub to Launch Africa Blockchain Lab in Nigeria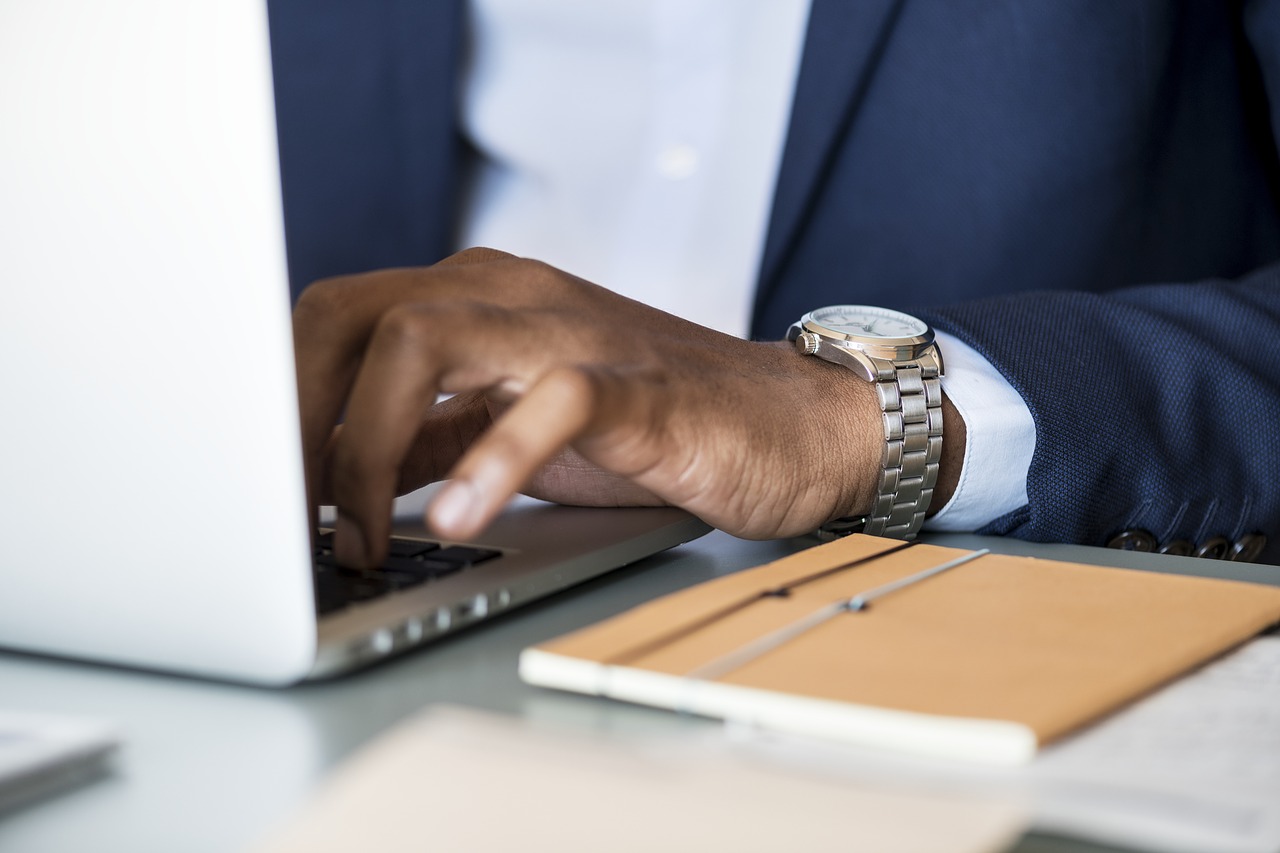 London-based blockchain regtech company Coinfirm and Nigeria's KAD ICT Hub have launched the Africa Blockchain Lab with the aim of taking up companies focused on creating blockchain-based services and products for African economies.
The new hub based in Kaduna, Nigeria is especially interested in companies that are focused on financial inclusion and has already accommodated one such startup called Kora.
Kora, founded in 2017 by Dickson Nsofor and Maomao Hu, is a blockchain-based infrastructure for an inclusive financial system. According to the Inclusive Growth Forum, "the Kora Network will provide access to identity, secure storage, money transfer, and marketplaces on a low cost, universal access platform accessible via SMS/USSD on feature phones, or with internet access via a mobile app, enabled by blockchain technology."
Coinfirm's co-founder and CMO Grant Blaisdell said in a press release: "A Silicon Valley out-of-the-box solution approach has generally not worked in regions such as Africa; it requires a ground-up, organic approach. Coinfirm has already successfully built leading blockchain solutions, the largest structured blockchain database and coverage, and the first blockchain lab for Central Europe. Now, working with KAD ICT Hub, who share our vision of bringing transformative, blockchain-based solutions to African markets, and who have the local knowledge and expertise, we are going to do the same in Africa." He added:
"We want to work with and provide opportunities for African entrepreneurs working in one of the most exciting and disruptive fields today while bringing our own solutions like our AML/KYC Platform and AMLT Network."
The KAD ICT Hub
Launched in 2017, the KAD ICT Hub based in Kaduna, Nigeria is an IT innovation hub that receives support from the Nigerian government.
Co-founder and chief executive of the KAD ICT Hub Yusuf Bashir said: "[…] The transformative potential of blockchain is enormous, and we are confident that, working with Coinfirm, we can provide the testbed and support for today's leading African blockchain companies, giving them the opportunity to become global leaders. Here in Kaduna, Nigeria's third-largest state in terms of population, and leading learning and innovation hub, we are extremely fortunate to have a governor who is not only supportive of what we are doing but had ensured we are backed by the Kaduna State Government."
The hub has been working with Trudatum, Coinfirm's blockchain-based data document verification platform, which Poland's largest bank PKO Bank Polski has recently started to use. Additionally, Trudatum could be used in Nigeria to securely store documents in government institutions and universities.