Africa Blockchain Conference 2018 Highlights Opportunities and Use Cases for Blockchain in Africa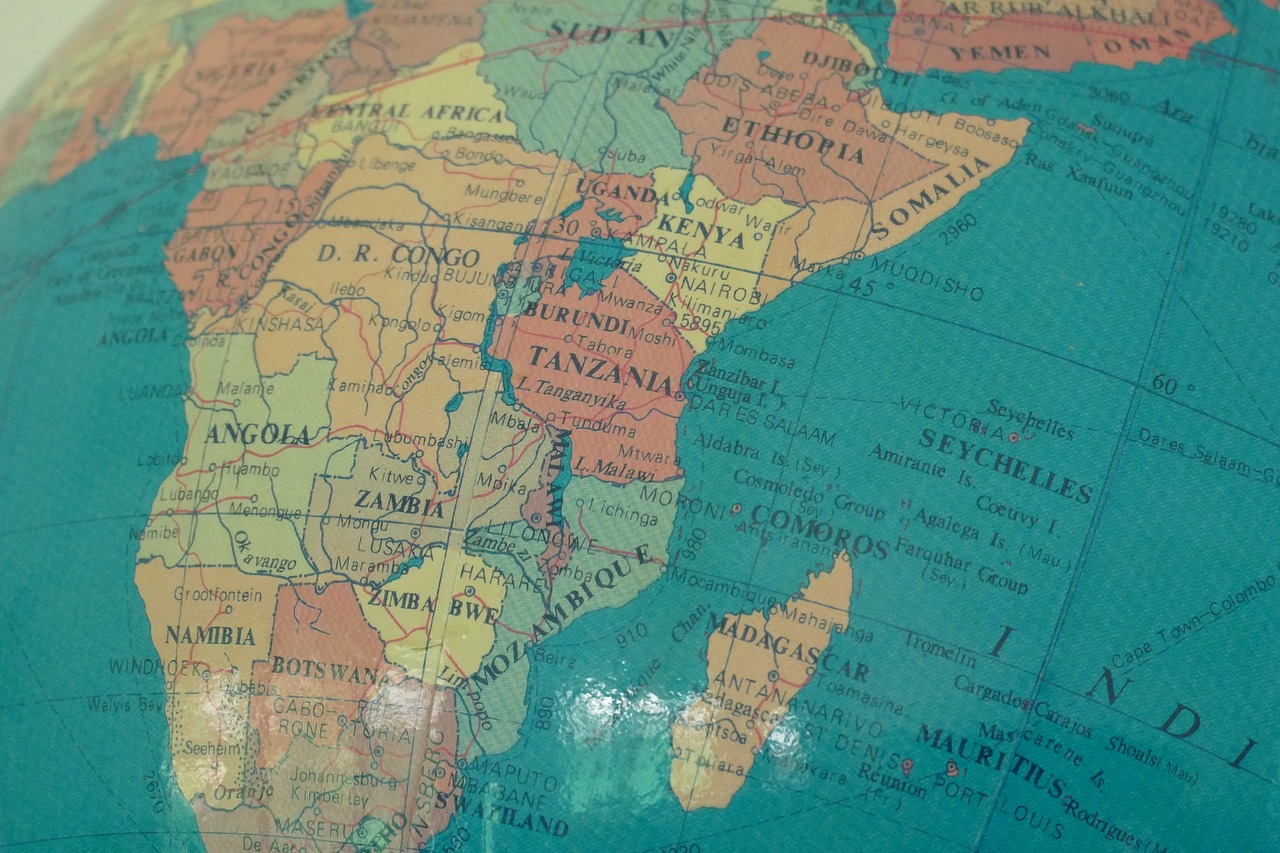 On May 23 and 24, 2018, Uganda was host to the Africa Blockchain Conference. The event succeeded in bringing together a mix of blockchain entrepreneurs, policymakers, academics, cryptocurrency enthusiasts, and investors to discuss opportunities and use cases for the blockchain in Africa.
The event was held at the Kampala Serena Hotel Conference Centre and was organised by the Blockchain Association of Uganda in partnership with the Binance Foundation, Uganda's Ministry of ICT & National Guidance and CryptoSavannah.
The Potential for the Blockchain in Africa
The conference began on the morning of May 23 with a registration and networking session amidst tight security. Delegates were seated by 9am for a welcoming address from Kwame Rugunda, the Chairman of Blockchain Association of Uganda.
He proceeded to welcome the first keynote speaker Euvin Naidoo, the Head of Financial Institutions, Thomson Reuters. Naidoo's talk was focused on blockchain technology and the 4th Industrial Revolution disruption.
He defined blockchain technology as "trust that is distributed" and said that the blockchain is trying to solve the Byzantine's generals problem. Naidoo explained that with distributed ledgers the issue of double counting was solved by algorithms and computing power. According to him, the rise of decentralised technologies would complement the use of firewalls since protection is in a distributed format.
Most importantly, Naidoo explained what IoT (Internet of Things) would mean for the future. "We are in a world of the Internet of decentralized autonomous things. The Internet of Things is growing exponentially and with that KYM (Know-Your-Machines) becomes more important to establish trust between machines," he stated. He asserted with the advent of IoT, KYC (Know-Your-Customer) and KYM was important to scaling the Internet of Things.
In closing, he summarised that blockchain technology would usher in trust and make local systems more efficient. He added,
"In the old world, the big fish ate the small fish in the new world the fast fish will eat the slow fish […]. We are in the world of the agile thinker."
The second keynote address was from Dr Bitange Ndemo, the Chairman of the Kenya Blockchain and AI Taskforce. Ndemo expounded on the role of blockchain technology in Africa's transformation. He set the tone of the conference with the proclamation "Nobody can develop Africa but Africans." A sentiment that was shared by other speakers and panelists. He explained that blockchain technology would streamline supply chains to reduce food waste in the continent, build a vibrant creative economy, create wealth, make governments more efficient and reduce corruption.
"Blockchain works well to eliminate the middlemen," he asserted. Ndemo also mentioned that Kenyan authorities were working to build a trusted identity platform for government agencies to make it easy to identify and share information about citizens.
His speech gave way to a panel discussion on how blockchain is changing government and business in Africa. The two keynote speakers were included in the panel alongside Christoper Bates, CSO of BitLand, Louise Wigget, Executive Director at Global Trade Solutions, and Leonardo Gammar, CEO of Agora. The panel discussed the need for African solutions for African problems by drawing on blockchain use cases from their respective fields and industry.
According to Ndemo, blockchain technology could democratise government data and promote transparency thus leading to trust between governments and their people. Naidoo reiterated the same reminding the audience how the public lost faith in financial institutions after the 2008 economic crisis, but blockchain technology could change that by offering people more control over how their data is disseminated and used.
The Panel discussion was interrupted by the arrival of two distinguished guests: the President of Uganda, H.E President Yoweri K. Museveni and Ameena Gurib-Fakim, the former President of Mauritius. They were welcomed by the Chairman of the Blockchain Association of Uganda and the agenda shifted to opening ceremonies with Uganda's Minister of Communication, Frank Tumwebaze, making remarks before inviting Emmanuel Tumusiime-Mutebile, the Governor of the Bank of Uganda onto the stage.
The Central Bank of Uganda Excerises Caution
With many in the audience eager to hear the central bank's position on cryptocurrencies, the governor's speech was a repetition of the negative stance taken by most regulators in Africa and across the globe. He lectured the audience on the basics of money and economics then went ahead to clarify the Bank's position on cryptocurrencies stating: "Money is a medium of exchange, a measure of value, a store of value … it will be risky to invest in cryptocurrency that is unregulated and undermines the role of central banks." He insisted that cryptocurrencies to not have the privilege of a legal tender and anyone investing in them was doing so at their own risk.
His comments seemed to dampen the mood for delegates who were hoping for positive news from policymakers regarding the use of cryptocurrencies. However, the next keynote speaker Frank Tumwebaze, the Ugandan Minister of ICT, took a more reconciliatory tone and announced the setting up of an advisory task force to review the benefits of blockchain technology and cryptocurrencies. Tumwebaze reminded the policymakers that if they ignored technology, others would take it up and it would end up disrupting them.
"The task force will explore the advantages of (blockchain) technology as well as assess the challenges and advise the government on how to harness fully the opportunities, and how to mitigate the challenges….and you can be assured the view of the governor will be and must be represented on this task force," he stated.
His speech was followed by a keynote address from former president Ameenah of Mauritius, who gave a useful case study of blockchain technology being used to identify and keep records of plant varieties.
Uganda's President Endorses the Blockchain
Finally, President Museveni took to the podium and gave a differing opinion to that of his Central Bank Governor. He dismissed the governor's old school of thought as irrelevant in this day and age but instead encouraged him to be "inquisitive and not be dogmatic."
His positive sentiments were well received by the audience and would become the greatest highlight of the conference. Museveni proceeded to explain the development of money from its rudimentary form thousands of years ago to the present fiduciary system controlled by central banks. He likened blockchain technology to the cooperative movement, where people work together for a common goal and anyone who breaches the group's trust is expelled.
He gave an example of how the cooperative movement in Uganda failed because the few who had the knowledge took advantage of the many who were illiterate. However, with the blockchain, all participants in the movement would be equally knowledgeable and thus have a stake in the platform. While he acknowledged the Governor's cautionary approach to digital currencies and admitted the need for further discourse. He believes the convergence of blockchain technology in areas such as food production, manufacturing, service industry, etc. would be useful.
"Blockchain technology will go a long way in providing important solutions to record management in areas of land, finances, revenue, health and public," President Museveni stated.
He believed Africa was ready for the digital age. With those few remarks, the president officially opened the conference amidst applause from delegates.
African Blockchain Use Cases
The afternoon programme had presentations on use case demos from InfiniChains and Blockchain Technologies Africa on their track and trace solution to prevent counterfeit drugs in Uganda. Another interesting use case was from Bitland, who are using blockchain for land titles registry in Ghana and Mauritius and looking to enter the Ugandan Market. Bitland CSO, Christopher Bates stated, "Bitland is a land registry application on blockchain that maintains immutable decentralised and distributed land records."
There was also a keynote address from Urs Arbischer, Swiss Impulse, focused on the opportunity for Africa on the global economy. He stressed that for blockchain projects to succeed in Africa they would have to find sustainable ways of funding. Ultimately, Arbischer believed that education would also play a crucial role if the blockchain revolution is to succeed in the continent.
"In order to make Africa successful, we need to create a mentoring and coaching infrastructure for the next wave of entrepreneurs."
The day came to a close with breakout sessions involving speakers and panelists discussing various topics and networking amongst themselves. There was also a pitch competition organised by Binance Foundation and CryptoSavannah and moderated by Aggie Konde, CEO of Msingi.
Kwame Rugunda, the Chairman of the Blockchain Association of Uganda, shared his thoughts on the conference at a press briefing:
"I would like to encourage us to take keen interest and learn as much as possible (from international experts) even when they are no longer here we can continue to share the knowledge with others, on top of sharing it, we can apply it because blockchain has numerous applications."
Blockchain Regulations and Crafting Policy
Day two of the conference had a number of notable keynote speeches and panel discussions centered around blockchain regulations and how the technology is being applied on the continent.
Among them was a keynote address from Llew Claasen, Executive Director of the Bitcoin Foundation, which was focused on demystifying blockchain, bitcoin, and cryptocurrency. He admitted while cryptocurrencies and blockchain technology had many beneficial uses the reality was with any emerging technology they would always be potential for misuse. He gave an example of regulators in the US who are clamping down on cryptocurrencies and ICOs on the basis of the potential dangers and ignoring the achievements so far.
"What we are fighting for all the time is to say to regulators around the world, just wait! Just be patient we don't even know what this stuff is ourselves," he stated.
"Half the world population cannot be served by the current financial system. Blockchain gives us more option" he added. His sentiments were echoed by Alexia Hefti, Blockchain Tax Lead, Deloitte Canada who gave a talk on setting up the right regulation for a successful blockchain ecosystem.
She was of the opinion that we need legal frameworks that promote cryptocurrency and blockchain innovation but allow protection of consumers. Hefti gave examples drawing from her experience in the cryptocurrency space as a tax and regulation expert of countries that have come up with ways to govern digital currencies, ICOs and blockchain development without slowing down their progress. She stressed how regulatory sandboxes have been useful in a number of countries in helping regulators map out legal frameworks for blockchain technology.
The discussion moved to a panel on regulation, tax, and policy that included a number of experts in the financial, legal and blockchain space.
Roland Haggins, Director, CARICOM, Barbados said: "Some regulators are taking a wait and see approach to not doing anything, that creates regulatory uncertainty, which is not necessarily good for these companies, businesses, and foundations. But some jurisdictions….have taken the lead by being agile and very vocal, they want to attract these businesses to their jurisdictions and as a result, they are receiving foreign investment and providing jobs." he asserted.
In her contribution to the panel, Hefti also stated: "I think what is important from a Ugandan perspective when it comes to regulation…which area are we going to regulate? Trying to regulate every area makes no sense, are we going to be the country for crypto exchanges, are we going to be the country where ICO's will occur in Africa, are we going to be the country for funds, where are we going to focus?"
Ultimately, the panelists agreed that self-regulation would be a first step towards allowing the markets to mature before establishing more structured legal frameworks.
Pitch Competition and Guest Speaker
As the conference drew to a close the winners of the pitch competition where announced by representatives from CryptoSavannah and Binance. The winner of the competition was Hilina Damte of G&H blockchain who walked away with a $5,000 cash prize. This was followed by a highly anticipated speech from Changpeng Zhao, Founder, and CEO of Binance, a leading cryptocurrency exchange worldwide and official sponsor of the event.
His talk was focused on what blockchain and cryptocurrencies can do for developing nations. He gave an example of how the sponsorship payment for the conference was done in cryptocurrency and transferred across a blockchain and received in good time by the organisers and at low cost. He joked if the same payment was made using banks perhaps the funds would not have arrived by the start of the conference.
Zhao took the audience through the Binance crypto exchange and some of its new initiatives that are being rolled out. He voiced his support for ICOs as means for raising funds for local startups and promoting technological development in Africa. He encouraged regulators in the continent to come up with favourable rules to promote this alternative means of funding citing countries where proper legal frameworks were drawing startup projects from around the globe to those locations.
On what Binance's aims to achieve in the long run, Zhao said:
"We believe that giving people access to cryptocurrency increases every individual's freedom."
With those remarks, he invited questions from the audience and later from the press in attendance. The conference closed with speeches from Mr Patrick Mweheire, CEO Stanbic Bank and Chairman of the Uganda Bankers Association and Hon. Frank Tumwebaze, Minister of ICT.
If you want to listen to any of the event's key speeches, you can relive the livestream here.
Affordable Housing Units Project in Kenya to be Managed on the Blockchain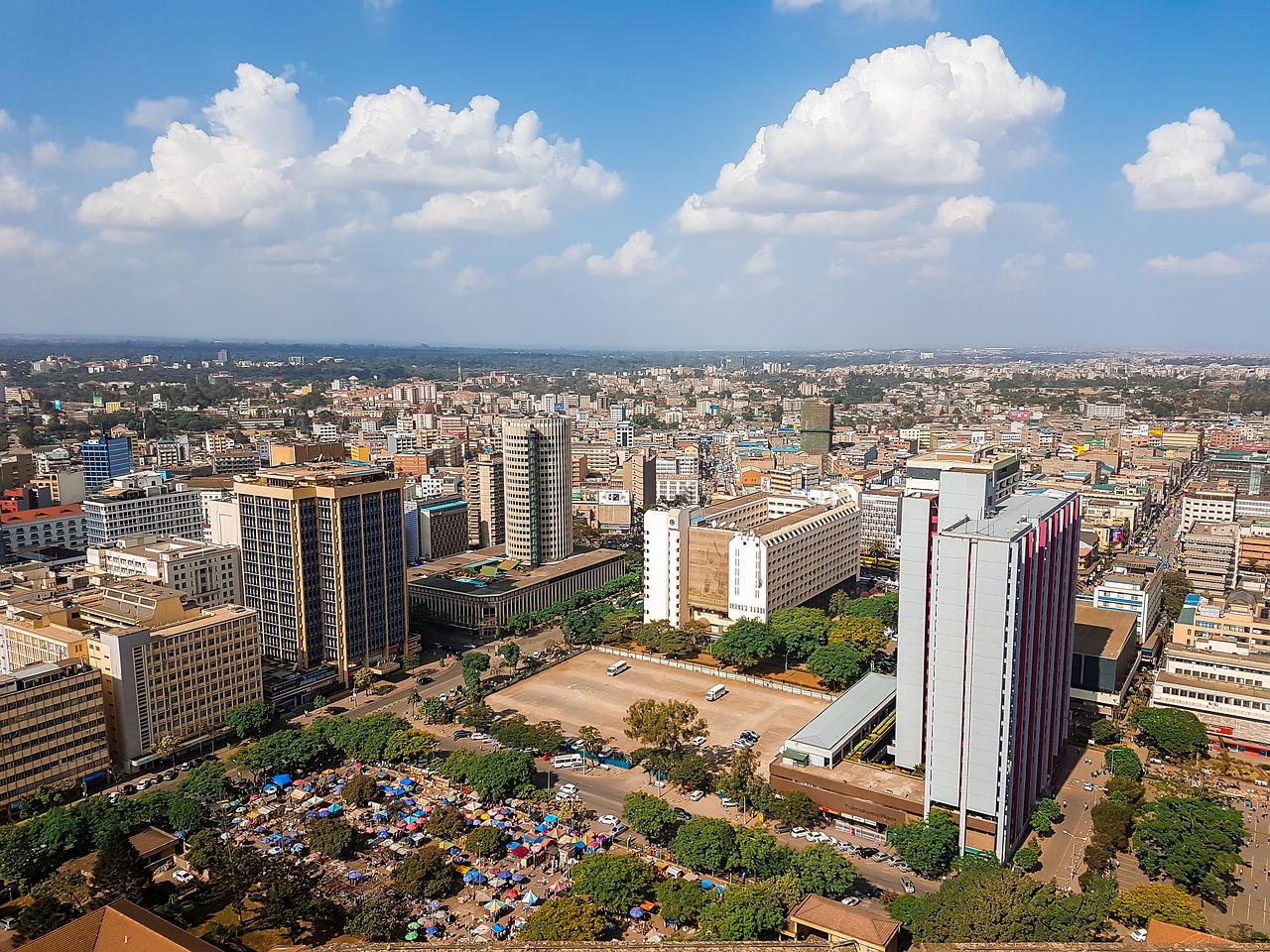 Kenya's government plans to incorporate blockchain technology in its new housing program to make sure that units go to the rightful recipients and that funds are properly managed.
The Housing Project Plans
The government reportedly aims to build 500,000 units by the year 2022 within the affordable housing program to assist Kenyans who earn less than 100,000 Kenyan shillings (around $990) and cannot afford mortgages.
Nearly half of Kenya households earn less than KES 10,000 per month while two percent have completely no income.
The ratio of mortgage to rent in Kenya is 6:1 with the affordability of properties being a challenge. Still, as the government prepares to build houses that will cost between KES 300,000 and KES 3 million in various identified lands, the dilemma has always been corruption.
Housing and urban development PS Charles Hinga has admitted Kenyans lost trust in the government especially with housing and after the National Youth Service scandals.
The Blockchain Angle
Per the report, the government hopes that the new technology will reestablish public trust in the government's housing initiatives. Hinga said:
"Kenya will use blockchain technology to ensure the rightful owners live in government-funded housing projects."
The Cabinet Secretary for Transport and Housing, James Macharia, spoke during a housing agenda meeting with the World Bank. He said blockchain technology would be used to distribute housing to deserving applicants in a bid to address past issues concerning "graft fears arising from beneficiaries and even legislators."
The Blockchain Sphere in Kenya
Considering Kenya is one of Africa's leading countries in blockchain technology and cryptocurrency development, this news comes as a welcome surprise. Early this year, ICT CS Joe Mucheru said the ministry would set up a task force to explore how blockchain technology can be harnessed to improve transparency and efficiency in the public and private sector.
Despite consistent warnings against trading in cryptocurrencies, the central bank Governor has advised using the blockchain to improve service delivery.
Implementing the applications of blockchain technology in the public and private sector is slowly becoming more mainstream in Kenya. This can potentially disrupt the Kenyan economy and how people interact with technology.
How Plaas Will Leverage RFID and the Blockchain to Increase Food Security in Africa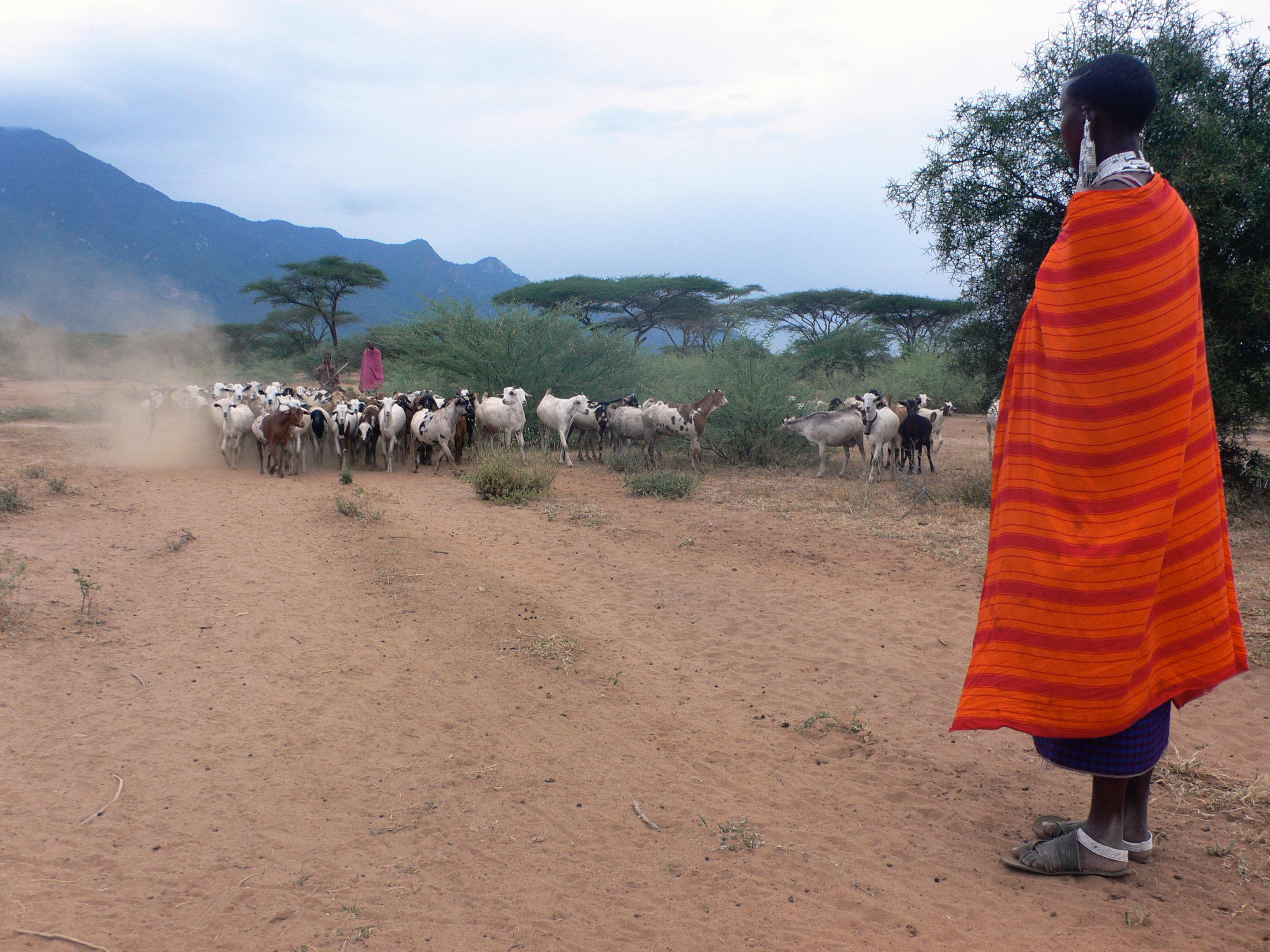 Food security has become a hot topic for food producers, consumers, and lawmakers across the globe.
Technology startup Plaas aims to address this issue by improving food security in Africa through the development of a food tracking solution that combines blockchain and RFID technology.
Increasing Food Security with the Blockchain
After an array of food scandals around the world, the demand for transparent food tracking solutions is on the rise. Consumers want to know where their food comes from and who has handled it before it reaches their tables while governments want to ensure that food safety standards are being maintained throughout the entire process from farm to table.
As a result, numerous food supply chain tracking solutions are being developed to address this matter. One of the companies tackling the issue is Botswana-based technology startup Plaas.
Plaas to Provide a Next-Generation Food Tracking Solution
Plaas is developing a blockchain solution that will allow farmers to share information about their farming practices, buy and sell livestock, crops and other products on its online marketplace, and record information about their farming operation to improve productivity. 
Plaas is also integrating a food tracking solution into its platform through the use of radio-frequency identification (RFID) technology. RFID technology utilizes electromagnetic fields to identify and track tags containing electronically stored information attached to an object.
"Plaas combines RFID with blockchain technology to provide an animal tracking system. […] The information on the chips will include the owner of the animal and the genetic information. In the case of plants, PLAAS leverages wireless sensors that are set up in participating farms allowing easy monitoring of the planting, growth, and harvesting of crops remotely. The information in the sensors and RFID are captured in real-time and relayed to the blockchain," the company states in its whitepaper.  
This information can then be used by farming co-operatives to monitor farming productivity, which, in turn, can be used to assess how much funding co-operative members should receive.
Additionally, this information can be used by the authorities all the way down to the consumer to assert where food is coming from and through which intermediaries it passes through before it ends up on the shelves of local supermarkets.
If you want to learn more about how Plaas will disrupt the agricultural sector and the food supply chain, visit the company's website at www.Plaas.io.
If you want to invest in Plaas' solution, you can subscribe to the startup's token sale, which is scheduled for December.
*Readers should do their own due diligence before taking any actions related to the company, product or service. BitcoinAfrica.io is not responsible, directly or indirectly, for any loss or damage caused by or in connection with the use of or reliance on any content, product or service mentioned in this guest post.*
South African Startup Tari Launches Free Blockchain Online University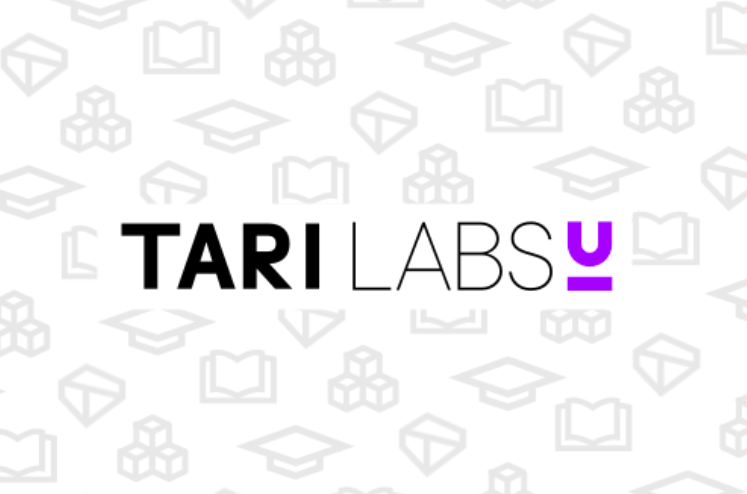 Tari Labs, a South African blockchain startup, has launched a free blockchain online university to help facilitate the education of blockchain developers, both locally and globally.
Blockchain Developers Shortage
Senior Contributor at Tari Labs, Cayle Sharrock, says that the online university aims to become a place where learning material for blockchain technology, digital currency, and digital assets is easily accessible for people of all levels. The startup says its objective is to address a growing shortage of skilled blockchain and open-source developers.
Sharrock explains: "From the start, Tari Labs has been all about giving talented people the chance to develop their abilities. The Tari Labs University is a natural next step in sharing knowledge and learning from the community in turn. The more blockchain experts we can help develop, the better it is for the ecosystem as a whole. "
Tari is an open-source, digital asset-focused blockchain protocol. It was launched earlier this year by South African blockchain expert and Monero founder, Riccardo Spagni.
Tari's goal is to redefine how people work with digital assets like in-game items, digital collectables, concert tickets, and loyalty points. The core development team is based in Johannesburg because Spagni believes that much of the talent needed to help build the Tari Protocol already exists in South Africa.
Blockchain Skills For Everyone
The blockchain online university will help in upskilling potential candidates and developers even before they join the team. Sharrock says: "As with any open source project, we see the learning material as living or ever-evolving. The bigger picture here is to assist in constructing an ecosystem for developers and enable them to leverage the Tari protocol. We're ultimately part of a network, and the more participants it has, the more successful it will be."
Although there is a shortage of developers, blockchain innovations are fast rising in innovation hubs across Africa, with both public and private sector seeking to incorporate new systems that leverage bitcoin's underlying technology. More talent in the blockchain ecosystem is important to maximise blockchain adoption across the continent of Africa.