Weekly Roundup: Uganda Blockchain Association Supports Call for Crypto Regulation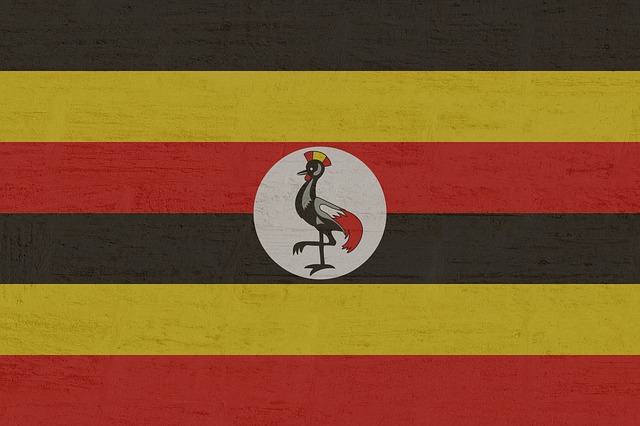 The Blockchain Association of Uganda is supporting calls for the creation of a crypto regulatory framework. Read this and more in this week's news roundup.
Uganda Blockchain Association Supports Call for Crypto Regulation
According to Suleiman Murunga, the Blockchain Association of Uganda (BAU), is backing calls to create a cryptocurrency regulatory framework. The framework "will create investor confidence and boost [innovator participation]," he said. Murunga is a board member of BAU.
A few months ago, the Financial Intelligence Authority (FIA) in Uganda asked the Ministry of Finance to look into crypto regulation. Although Ugandan authorities have welcomed FIA's call, they have not taken any action yet, Murunga told Bitcoin.com.
"[The] Bank of Uganda is still focused on the implementation of the payment services provider guidelines and cannot be bothered with crypto at the moment."
A few years back, the Bank of Uganda warned its citizens against cryptocurrencies based on the lack of regulations and consumer protection.
Bitcoin Breaks $45,000 Mark, Ethereum Surpasses $3,000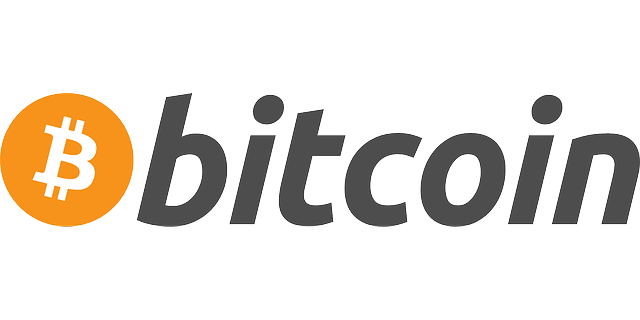 On August 9, 2021, bitcoin broke past the $45,000 mark for the first time since May this year.
According to data on Coinmarketcap, bitcoin hit a high of $46,456.83 on August 9 after reaching $45,282.35 the day before. Bitcoin has since maintained its price around $46,000 and $45,000 since August 9 to the time of writing this article.
Ethereum also rallied over the last few days, surpassing the $3,000 for the first time since May 2021. The second cryptocurrency by market cap recorded a high of $3,170.23 on August 7, 2021, according to data on Coinmarketcap. At the time of writing, the digital asset was still recording prices above $3,000 since August 7. The launch of Ethereum's London hard fork upgrade could be behind the recent price rally.
Cryptoassets Are Subject to 45% Tax in South Africa
An article on Business Tech has broken down crypto taxation in South Africa, saying that cryptoassets are subject to a 45 percent tax. This is the maximum amount taxed when crypto gains are defined as revenue. However, if the crypto gains are defined as capital, then the maximum amount taxed is 18 percent.
Legal experts at Webber Wentzel believe that South Africans need to understand when crypto tax is applicable as the tax collector is clamping down on taxpayers.
"The South African Revenue Service (SARS) is increasingly auditing taxpayers' crypto holdings and trading activities. It has also requested information from certain South African crypto exchanges, including Luno, about users on the platform and their transactions," the law firm said.
The disposal of crypto as a financial instrument, staking, and mining are some of the activities subject to crypto tax in South Africa. The country regards cryptocurrencies as financial instruments under the Income Tax Act.
To learn more about Bitcoin, download the Bitcoin Beginner's Handbook for free.
Weekly Roundup: Binance Collaborates With Big Brother Naija Stars to Drive Crypto Adoption, Study Reveals 8.3% of South Africans Own NFTs & More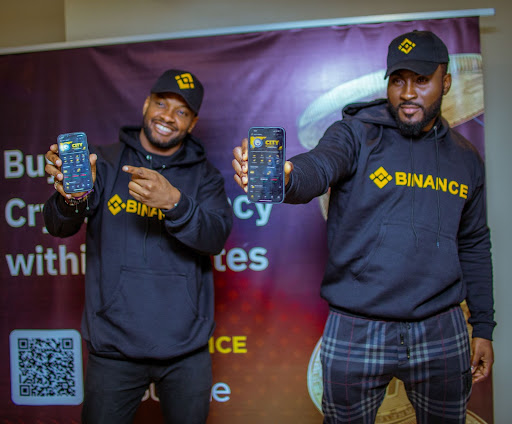 In this week's news roundup, you'll read about Binance revealing a collaboration with three Big Brother Naija ex-housemates, a new study showing 8.3% of South Africans own NFTs while another 9.4% are keen on buying NFTs, and other top crypto stories.
Binance Announces Collaboration With Big Brother Naija Stars to Drive Cryptocurrency Adoption in Africa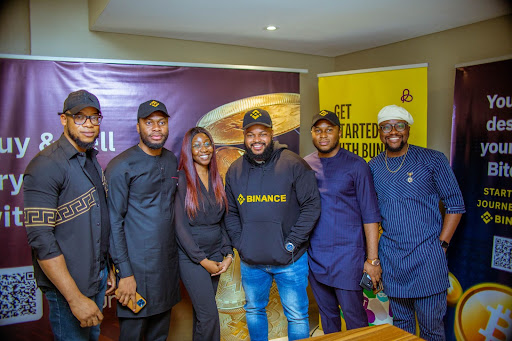 Binance, the world's leading cryptocurrency exchange and blockchain ecosystem, recently announced that it was collaborating with three ex-housemates of the Big Brother Naija show to help drive mainstream crypto adoption in Africa.
The three, Hazel Oyeze Onou (Whitemoney), Ikechukwu Sunday Okonkwo (Cross) and Pere Egbi (Pere), participated in Season 6 of the Big Brother Naija reality show which is one of the biggest reality TV shows in Africa.
Speaking about the collaboration, Pere Egbi said, "It is much easier to promote what you are affiliated with – I have been dealing with crypto for many years and so, I will use the passion, experience and knowledge that I already have from Binance to drive this adoption."
The partnership will enable Binance to continue its efforts of championing financial freedom for Africans with the only addition being that it'll be doing so while working with the reality TV stars.
Emmanuel Babalola, the Binance Director for Africa, while speaking about the collaboration, said: "Our goal is to make people understand crypto and ease the process of bringing it into their daily lives. One of the things we have seen is how these influencers and their stories embody the spirit of entrepreneurship, hard work and lifestyle of the everyday Nigerian. We have a shared goal of empowering more Africans with the knowledge and resources they need to achieve financial freedom, so it's a perfect fit and teaming up with them is a big win."
Study Reveals 8.3% of South Africans Own NFTs
An online survey carried out in South Africa has revealed that 8.3% of South Africans own non-fungible tokens (NFTs) while another 9.4% have plans to buy NFTs in the near future.
The survey was conducted on 1,205 South African Internet users. The results of the survey will easily help rank South Africa as the country with the 12th highest NFT adoption globally. According to the findings, should the 9.4% of Internet users intending to purchase NFTs go ahead and do so, the adoption could rise to 17.7% putting South Africa above Vietnam whose current adoption is at 17% and is ranked fifth in the world.
The study also revealed that The Philippines currently has the most NFT owners at 32%, followed by Thailand at 27%, Malaysia with a 24% adoption, and the United Arab Emirates (UAE) takes fourth place with 23%. Nigeria came in sixth with a 13.7% adoption.
The findings also revealed that most NFT owners were young South Africans while more men than women own an NFT. "People aged 18 to 24 are the most likely to have NFTs in South Africa (11%). At the other end of the spectrum are people ages 55 to 64 (5.2%)," the survey explained.
Tanzania Announces Plans to Launch its Central Bank Digital Currency (CBDC)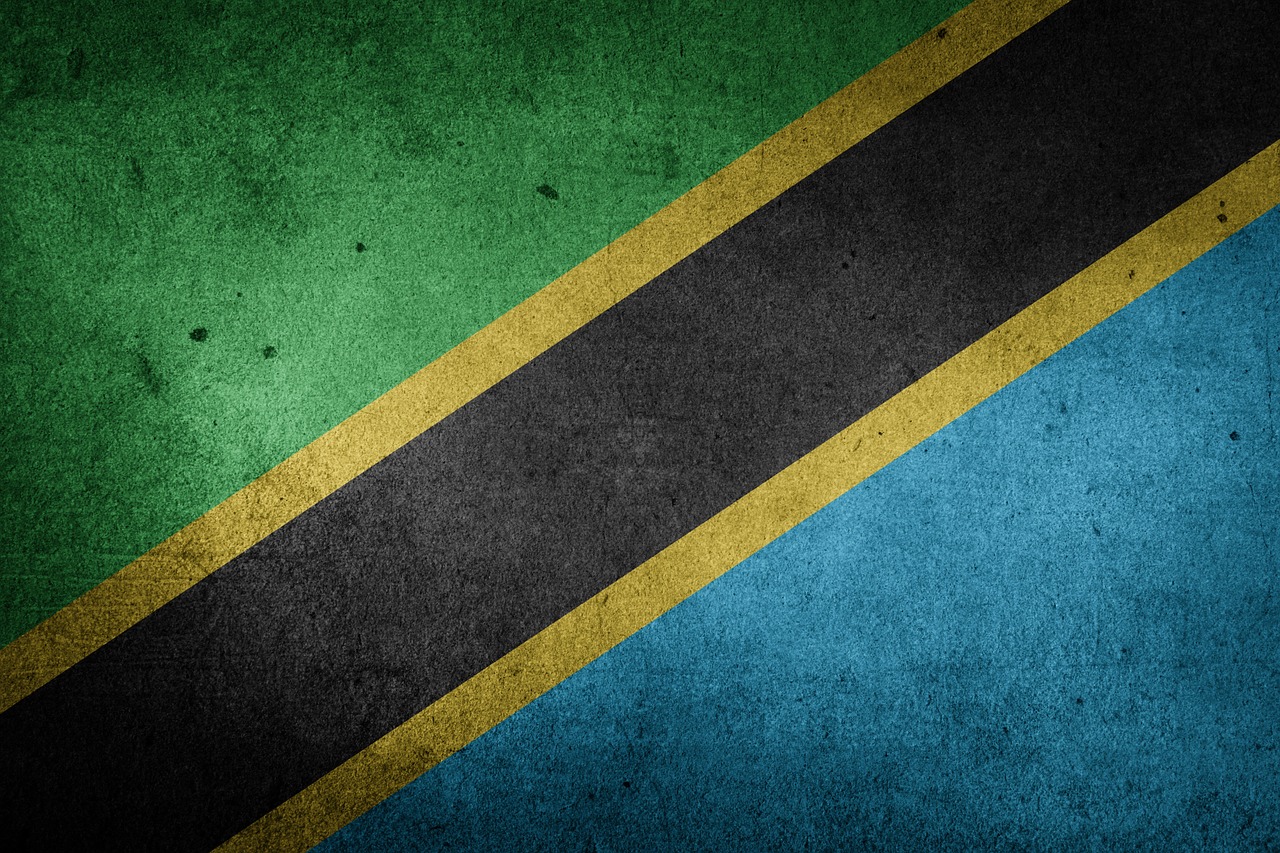 Tanzania's central bank has made known its plans to launch its own central bank digital currency (CBDC) amidst the rise in cryptocurrency adoption.
The news comes a few weeks after Nigeria launched its own CBDC and even received support from the International Monetary Fund (IMF) to help improve the eNaira. Similarly, more governments have also become open and allowed for the introduction of CBDCs as a national currency.
The news was shared by Tanzania's central bank Governor, Prof. Florens Luoga, while speaking at a two-day conference held by Financial institutions in the country between November 25 and 26, 2021 to discuss the country's economic recovery post-Covid 19.
"To ensure that our country is not left behind the adoption of central bank digital currencies, the Bank of Tanzania has already begun preparations to have its own CBDC," she said.
Prof. Luoga also mentioned that the Bank of Tanzania was currently working on strengthening the knowledge and capacity of central bank officials while expanding research on digital currencies. She, however, cautioned Tanzanians on cryptocurrencies as the country is still wary about them.
Lagos-based Blockchain Startup, Payourse, Raises $600K in its Pre-Seed Funding
Payourse, a Nigerian-based blockchain startup, has announced a successful pre-seed funding round worth $600,000 to build and scale its crypto products while also increasing cryptocurrency adoption in Africa.
As reported in Techpoint Africa, the funding round was led by Michael Ugwu, Allegory Capital, Flori Ventures, and Voltron Capital. Other investors that participated in the round included CELO Co-founders Marek Olszewski and Rene Reinsberg; Kola Aina, Managing Partner, Ventures Platform; Angel Touch Holdings; and Oluwatobi Anisere.
Founded in 2019, the startup plans to use the funds to drive its operations geared towards scaling its products, increasing digital currency adoption on the continent, hiring new talents, and expanding into new African markets.
To learn more about Bitcoin, download the Bitcoin Beginner's Handbook for free.
Weekly Roundup: IMF Ready to Collaborate with Nigeria to Improve eNaira, Nigerian Musician Launches Token & More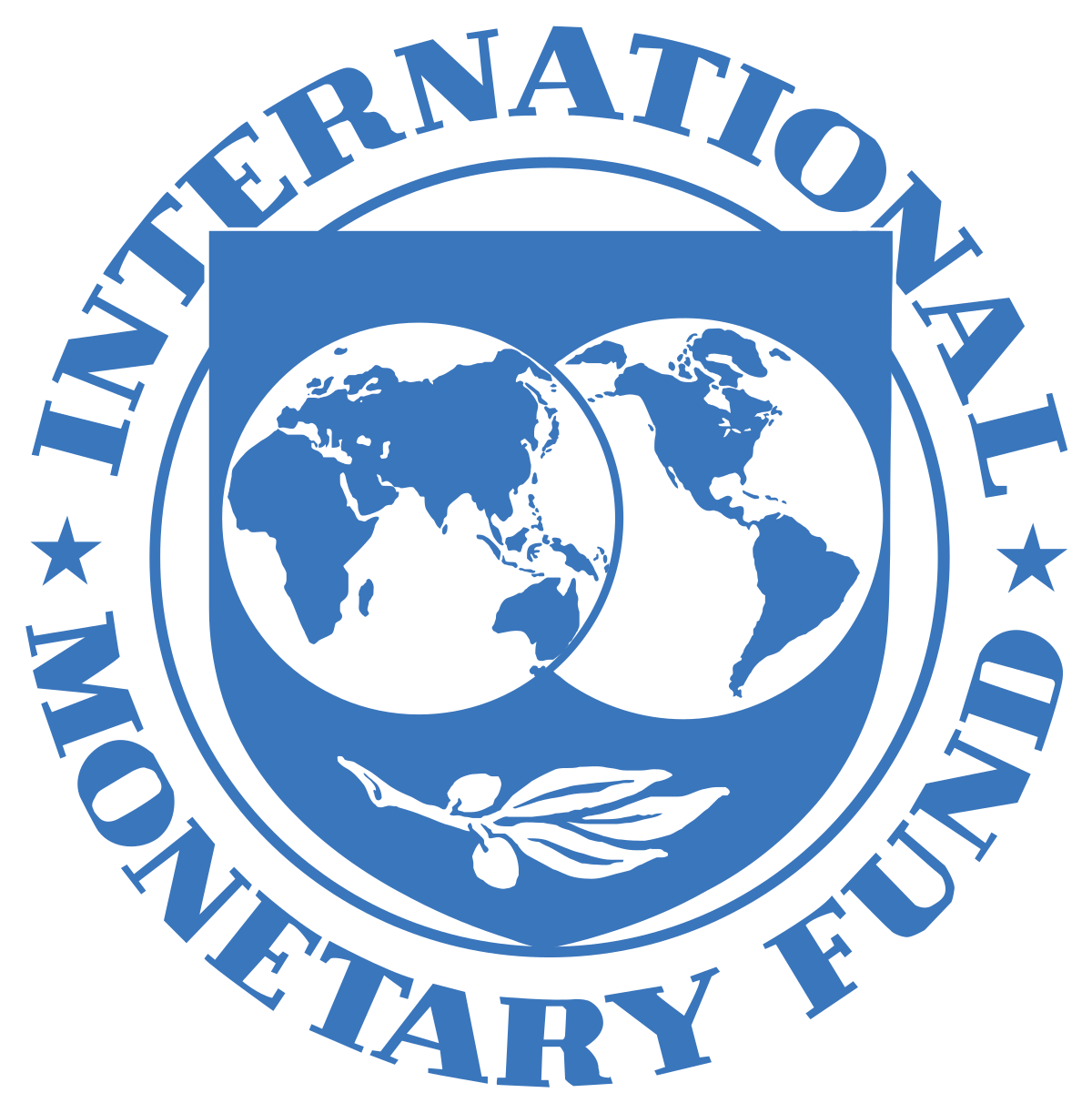 In this week's news roundup, you'll read about the IMF's readiness to work with the Central Bank of Nigeria to help improve the eNaira, Nigerian cryptocurrency exchange Busha raising a US$4.2 million seed round, and other top crypto stories.
The International Monetary Fund (IMF) Ready to Collaborate with Nigeria to Improve the eNaira
The International Monetary Fund (IMF) has said it is ready to work with the Central Bank of Nigeria to improve its CBDC, the eNaira. The news comes after Nigeria launched its CBDC on October 25, 2021.
Since going live, the eNaira wallet has been downloaded by more than 100,000 people on the Google Play Store. However, its first week was marred by various issues leading to an embarrassing first week. Despite all that, the IMF has now said it's ready to collaborate with Nigeria to provide the technical assistance and policy advice needed.
The IMF's Monetary and Capital Markets Department has been involved in the rollout process of the eNaira and also provided reviews of the product design. The IMF also emphasised that it's ready to work with the relevant authorities on cross-country studies, data analysis, discussing further evolution of the eNaira including its design, regulatory framework, and other aspects as well as sharing the eNaira experience with other countries.
While the IMF acknowledged some of the measures that Nigeria had put in place to mitigate the risks that come with launching a CBDC, it still pointed out the risks that the West African country needs to carefully navigate in regards to the eNaira. The risks included cyber security, financial integrity and stability, monetary policy implementation, and operational resilience.
Nigerian Musician, Davido, Launches the 'Echoke Social Token' in Partnership with Bitsika Africa
Davido, a Nigerian musician, has launched the 'Echoke Social Token' in partnership with Bitsika Africa's new crypto company Omegoat.
Bitsika Africa is a Pan-African remittance company that is at the moment only serving the Nigerian market.
Davido described the Echoke token as a community token that has been developed to provide value to fans.
In an Instagram post, he wrote, "Every day, millions of fans create value that is captured by a few execs in a boardroom. Not anymore. We're giving the power back to the fans."
The tokens will, however, not be sold to the public. Instead, the tokens will be released to fans through periodic giveaways over the next 12 months. Additionally, the token holders will get free access to giveaways, non-fungible tokens (NFTs), jobs, backstage passes, exclusive merchandise, festivals, media, and hospitality benefits.
Nigerian Cryptocurrency Exchange Platform, Busha, Secures a Seed Funding Round Worth $4.2Million to Expand Across Africa
Busha, a Nigerian cryptocurrency exchange, has raised US$4.2 million in its seed funding round. The company intends to use the funds to scale its operations across Africa.

As reported in Disrupt Africa, the funding round was led by Jump Capital, a venture capital firm specialising in scalable software opportunities in the fintech, crypto, IT, and data infrastructure space. Other investors that participated in the round include Blockwall Capital, Cadenza Ventures, CMT Digital, Greenhouse Capital, Raba Capital, among others.
"Our immediate mission is to onboard the next one million Africans into the crypto economy. We have seen the significant difference in financial freedom that crypto can make in the lives of our over 200,000 users, and we are very motivated to extend this to more people on the continent," said Michael Adeyeri, co-founder and chief executive officer (CEO) at Busha.
The company was founded in 2019 and makes it easy for users to buy, sell, as well as manage their crypto portfolios from its mobile app.
Speaking on the investment, Peter Johnson, a partner at Jump Capital said, "We believe Nigeria and the African continent are one of the most promising places for crypto to make a significant impact in offering financial freedom to millions of individuals. We are excited to work with the Busha team to continue to enhance their market-leading product offering."
Report Shows that $10.5 Billion Has Been Lost to DeFi Scams and Hacks in 2021 Alone
According to a report done by Elliptic, a London-based blockchain analysis provider, investors have lost over $10 billion due to theft and fraud cases on decentralized finance (DeFi) products in 2021 alone.
The report stated that losses caused by exploits to DeFi platforms have totalled $12 billion. Out of the $12 billion, fraud and theft alone accounted for $10.5 billion which is a 10 times increase from the previous year where fraud and theft alone accounted for $1.5 billion. The increased fraud cases come at a time when the DeFi sector has increased a major spike in terms of money being deposited at DeFi services from $500 million to $247 billion. Additionally, it also comes at a time when the price of cryptocurrencies such as Bitcoin and Ethereum have rallied this year.
To learn more about Bitcoin, download the Bitcoin Beginner's Handbook for free.
Weekly Roundup: Zanzibar Government in Talks with Stakeholders Over Cryptocurrencies, Bank of Botswana Cautions Crypto Investors & More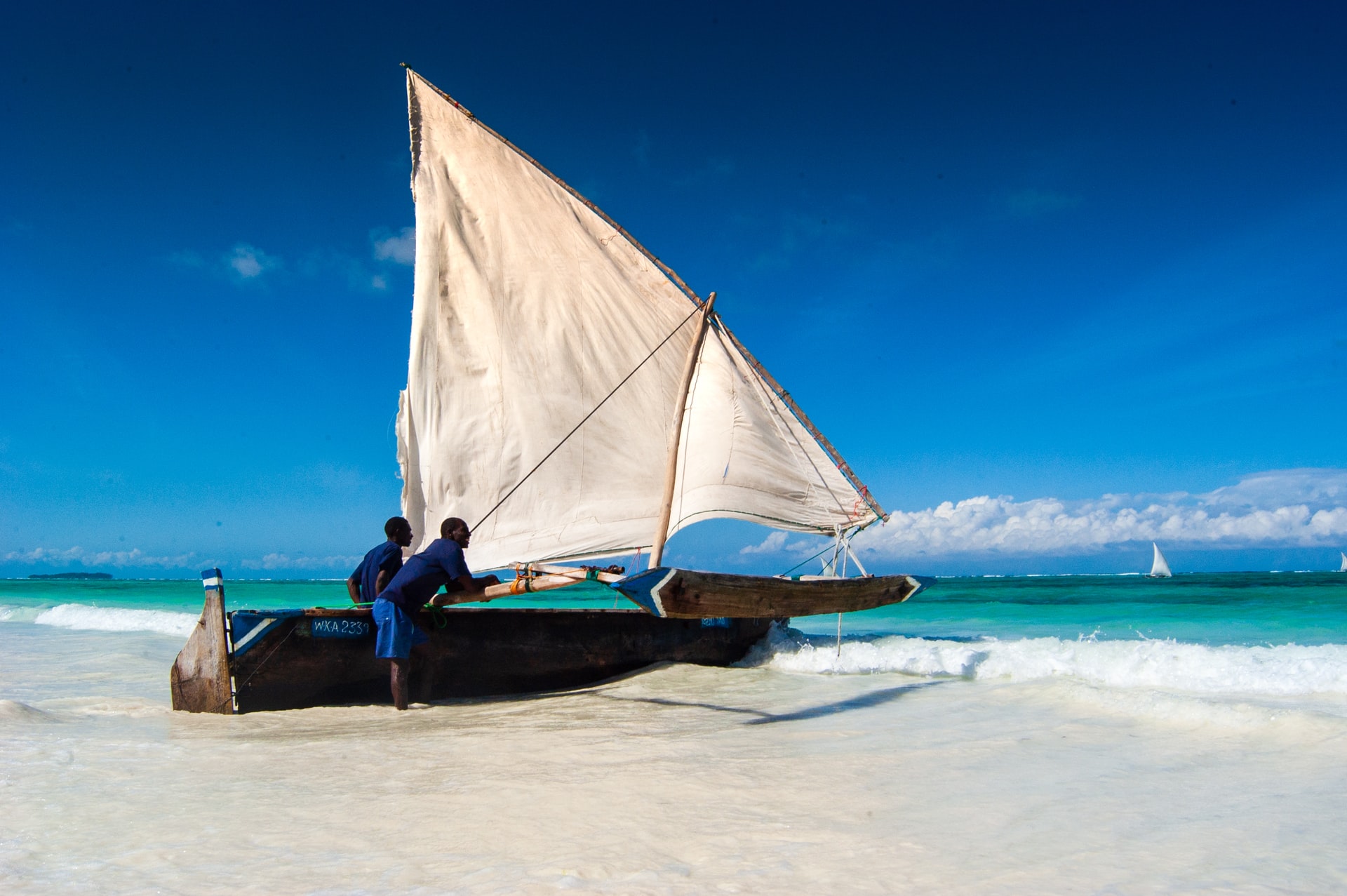 In this week's news roundup, you'll read about the government of Zanzibar seeking the views of stakeholders on cryptocurrencies, Binance Smart Chain daily transactions hitting a record-breaking milestone and other top crypto stories.
Zanzibar Government in Talks with Stakeholders Over Cryptocurrencies
The government of Zanzibar is seeking the views of stakeholders on the viability of cryptocurrencies. The move is meant to enable the island to keep up with the world should crypto be accepted as a mode of transaction.
The announcement was made by Mr. Mudrick Soraga, Zanzibar's Minister of State Economy and Investment.
Speaking on the matter, Soraga said, "We are seeking views on the matter before deciding whether it is viable or not. You cannot make such a decision without getting input from stakeholders, including banks and the ministries of Finance and Foreign Affairs."
Bank of Botswana Cautions Cryptocurrency Investors in the Country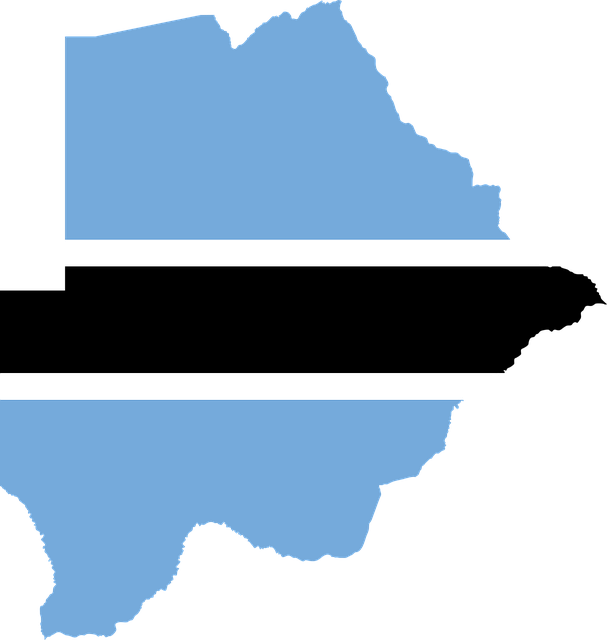 Botswana's central bank has asked its citizens and residents looking to invest in crypto assets to be cautious and diligent in their dealings.
The bank cited the lack of a regulatory or legal framework on cryptocurrencies in the country as the premise of the warning. The bank went ahead to state that investing in digital currencies ends up putting 'investor's funds at risk'.
"Therefore, trading in Bitcoin or similar decentralised technologies, also known as cryptocurrency, is akin to investment in any other intangible assets with attendant risks, inherent in such investments, such as complete loss of value or possible abuse of the technologies to the detriment of investors," the Bank of Botswana said.
The bank implored investors looking to invest in cryptocurrencies to do their due diligence on the companies, their activities, as well as the legality of the business.
Binance Smart Chain Hits an All-Time High Daily Transaction Volume
On Tuesday 16, November, Binance Smart Chain (BSC) hit an all-time high of over 14.7 million transactions in one day, beating Ethereum by 13 times and making BSC the only blockchain that has achieved such a feat.
"In the last two weeks, daily BSC blockchain transactions have averaged well over 10 million txs per day. When compared to other blockchains, BSC currently boasts an ecosystem with the most number of transactions ever recorded at the lowest possible fees," said Samy Karim, BSC Ecosystem Coordinator while drawing comparisons with other blockchain networks.
The news comes nearly a month after Binance announced the launch of its $1 billion accelerator fund meant to enhance the capability of the Binance Smart Chain ecosystem in thriving sectors in the crypto space.
Speaking on the accelerator fund, Gwendolyn Regina, the Investment Director at Binance Smart Chain Accelerator Fund, said, "The $1 billion Growth Fund has already started projecting growth in the BSC ecosystem. We will support 500+ projects building on BSC with the aim to onboard the next one billion users to the blockchain and crypto space."
South Africa's NFTfi Raises a $5 Million Seed Round to Pioneer the Financialization of NFTs
NFTfi, a South African-based startup, has raised $5 million in its seed round to help the company continue pioneering the financialization of NFTs.

As reported in TechCrunch, the investment round was led by 1kx, an early-stage crypto fund. Additionally, Ashton Kutcher's Sound Ventures, Maven 11, Scalar Capital, Kleiner Perkins and others venture capital firms also took part in the investment round.
NFTfi was founded in 2020 by Stephen Young. The decentralised peer-to-peer platform acts as a marketplace where users are able to get cryptocurrency loans while using their NFTs as collateral.
For instance, if a user wants to borrow $5,000, different lenders will propose to the borrower various offers with different interest rates and payment terms. The borrower will then submit an NFT as part of the transaction once he settles on the loan he wants. Once the transaction is done, the NFT will be transferred into NFTfi's smart contract and the borrower will receive the money.
Once the loan is fully paid with interest to the lender, the NFT gets returned to the borrower's wallet. In the event that the borrower fails to repay the loan during the agreed period, the lender gets the NFT.
Speaking of NFTfi, Young said, "Our main focus is that we want to do for NFTs what DeFi did for cryptocurrencies. As soon as you brought DeFi into cryptocurrencies, you also had this explosion of activity and liquidity in the market. And really, we want to act as that catalyst for the NFT market, unlocking some of the value in these NF T's so they can then be ploughed back into the NFT community and market to help develop the space further."
To learn more about Bitcoin, download the Bitcoin Beginner's Handbook for free.