Weekly News Roundup: House Africa to Launch Blockchain Land Titles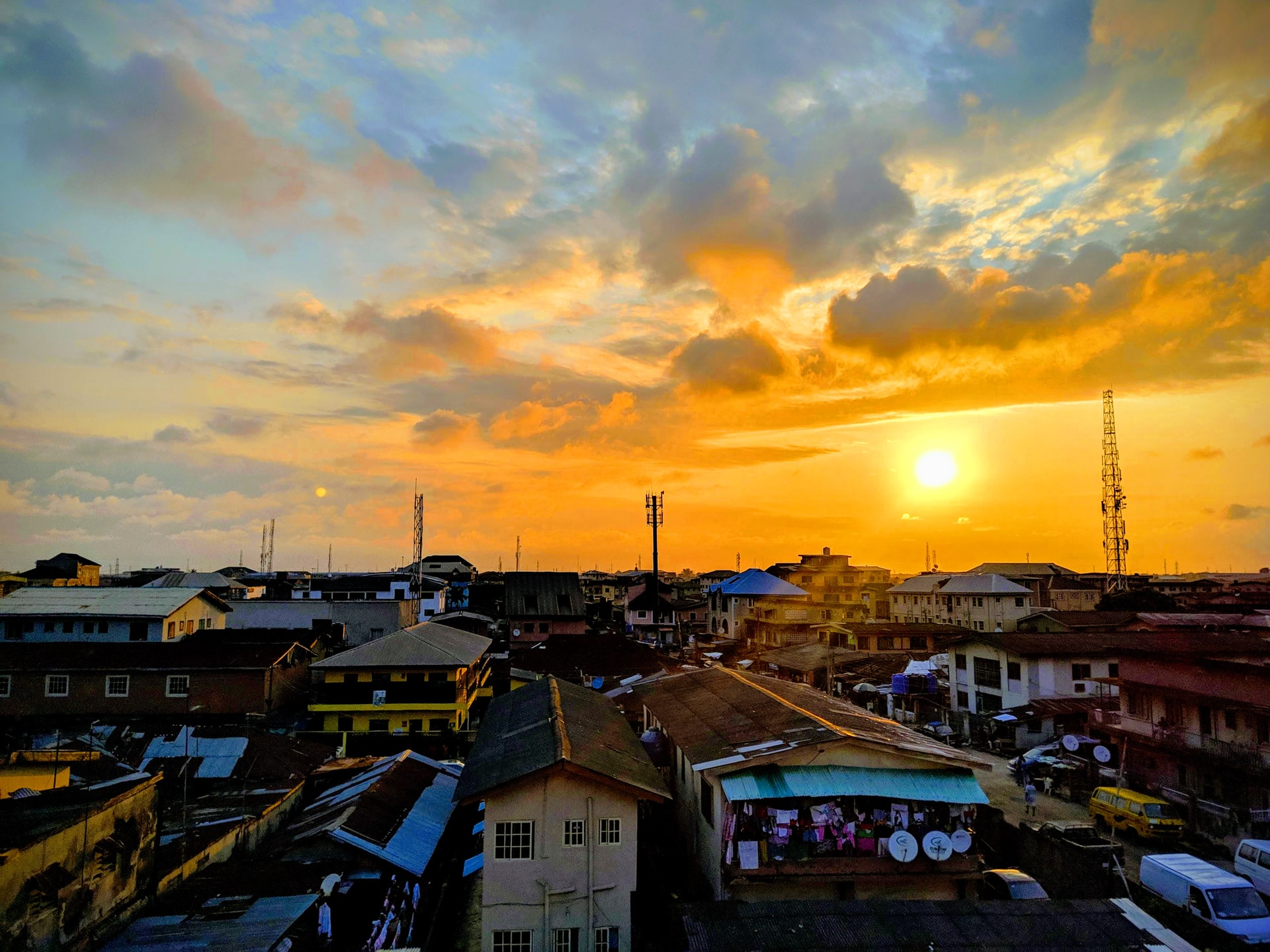 In Bitcoin Africa's Weekly News Roundup, we look at the most trending blockchain and cryptocurrency stories from Africa this week.
Here are our top picks!
House Africa To Put Land Titles in Nigeria on the Blockchain
HouseAfrica, a real estate startup headquartered in Nigeria, has partnered with Nigeria Mortgage Refinance Company (NRMC) to put land titles on the blockchain.
The companies are building a digital property (land) title verification on the blockchain. The authentication system, Propvat.com, allows individuals or firms to confirm the availability and value of properties in Nigeria. The platform aims to improve mortgage transactions in the West African state.
The co-founder and CEO of House Africa, Nnamdi Uba, described the partnership as one that will unlock capital in real estate. He said:
"The partnership will help to unlock trapped assets and capital in residential real estate valued at over 300-900billion USD. and then wealth creation through increased access to credit and growth in mortgage penetration by as much as 3% – 5% of GDP over a 5-10-year period (subject to increased adoption and user rates)."
Additionally, speaking to the press, Taofeeq Olatinwo, Head of ICT & Business Operations at NMRC, commented:
 "NMRC is delighted to partner with HouseAfrica in solving the land titling issues to strengthen the housing market in Nigeria." 
MyCointainer Will Add CREDIT Before Swap Ends
In recent updates, we have been covering TerraBit, an African cryptocurrency startup providing access to crypto payments and purchases with FIAT.
In August, TerraBit will undergo a hard fork that will lead to a coin swap. Holders of CREDIT will have to swap their coins for new coins on the updated blockchain.
Ahead of this, the team behind TerraBit has been working on integrations for CREDIT. MyCointainer, a crypto wallet and staking platform is set to add CREDIT in August. This will allow users to opt for another wallet when storing or staking their CREDIT.
On the cryptocurrency market, bitcoin rose to new highs in 2020 as other altcoins saw an increase in value. BTC passed the $11,200 mark this week and ETH passed $300.
Weekly Roundup: Binance Uganda to Close Up Shop, Gifts Cards "Moon" on Paxful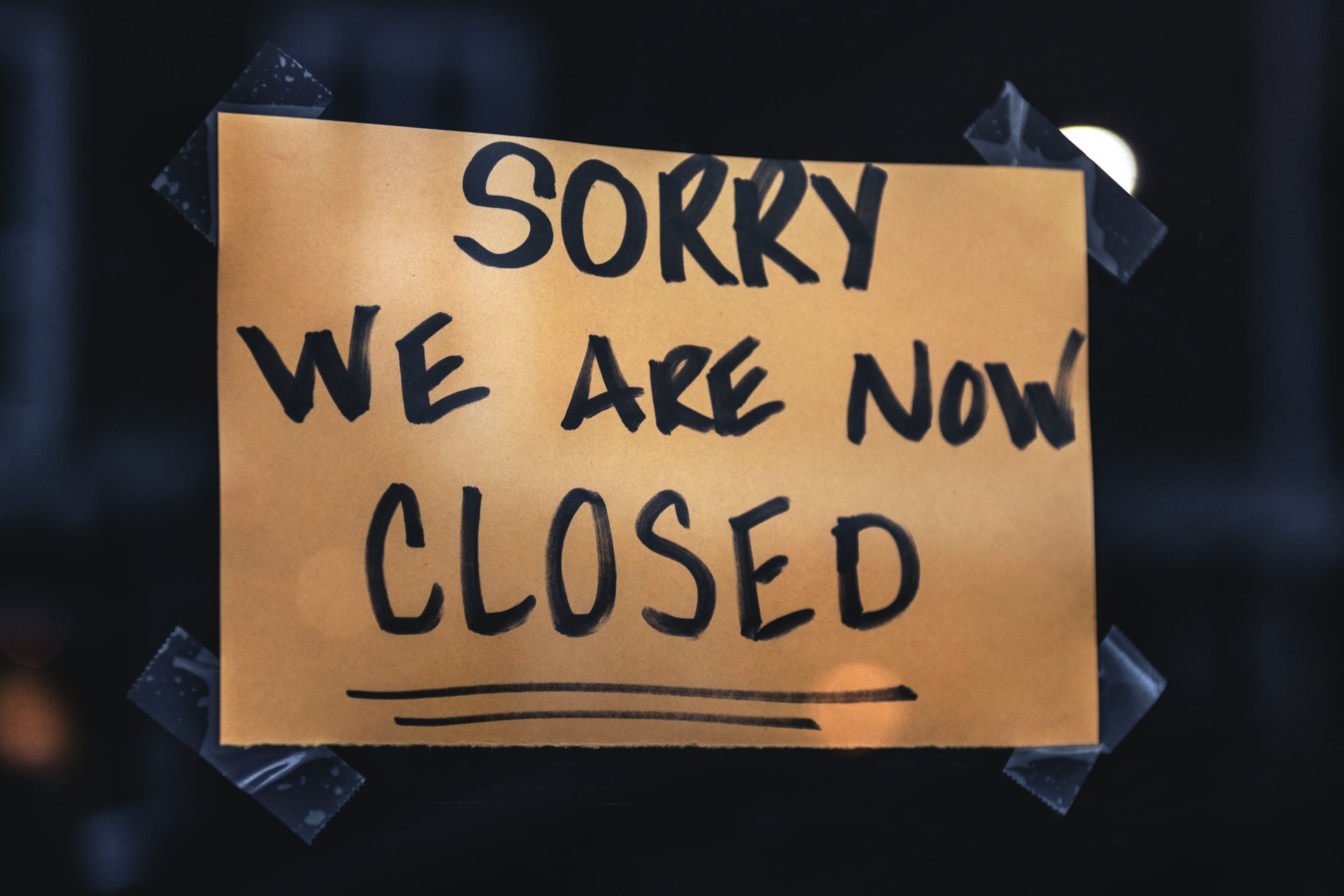 In this week's news roundup, we highlight the planned closure of Binance Uganda and other stories. Keep reading to learn more.
Binance Uganda to Close Up Shop
After launching in June 2018, Binance Uganda has decided to close up shop. According to a published statement, the closure will allow Ugandans to access its services on one platform.
"The world's leading cryptocurrency exchange, Binance.com, now offers its users the ability to deposit UGX through its payment channels. […] [We] thank our loyal users for using our services and would strongly encourage everyone to use Binance.com going forward for all their cryptocurrency and trading needs," the exchange wrote.
Binance Uganda closed deposits and new registrations on October 28, 2020. The next phase of the closure process will take place on November 11, 2020. Thereafter, Binance Uganda will implement an anticipated hard shut down on November 28, 2020.
Users of this platform should transfer their UGX and crypto balances no later than 23:59 UTC on November 27, 2020. Additionally, if your crypto balance is insufficient to cover the transaction fees, you cannot access it. However, Binance Uganda will donate it to Binance Charity.
Uganda's Kwame Rugunda Nominated to WEF Crypto Council
The Chairman of the Blockchain Association of Uganda, Kwame Rugunda, is now a member of the World Economic Forum's Global Future Council on Cryptocurrencies. Rugunda is also the CEO of CryptoSavannah and a member of the National Taskforce on the Fourth Industrial Revolution in Uganda.
"I am not certain how it came about. My belief is that WEF keeps track around the world of different aspects happening around 4IR and their related areas of interest. In that regard, I believe our work with blockchain and crypto may have caught their attention. It is a great honor! We look forward to making a contribution, and adding Africa's voice to this distinguished forum," he told BitcoinKE.
The role of the council is to "evaluate key challenges and opportunities within this space." The council members will also "work on technical knowledge products for regulators and policy-makers to inform better governance and capacity-building initiatives."
Gift Cards Are the Dominant Payment Method on Paxful
From June 26 to 2 July 2, 2020, Paxful users bought $16.2 million worth of bitcoin with gift cards. This is according to a recent report by Arcane Research. Gift cards have been the preferred payment method on Paxful every month for the five-year period the research company analysed. Remittances are responsible for this popularity.
"[Immigrants purchase the gift cards] at a local store. This gift card is then photographed, and the photo gets sent to friends and family. They later sell those gift cards on Paxful for BTC. Then, they convert the BTC to local currency by selling the BTC to a buyer in the local market via [a P2P platform like Paxful]," the report says.
The use of gift cards to send remittances is fast and reliable compared to services like Western Union, which lockout undocumented immigrants.
Weekly Roundup: PayPal Goes Crypto, Sub-Saharan Africa Records Higher P2P Crypto Volumes in 2020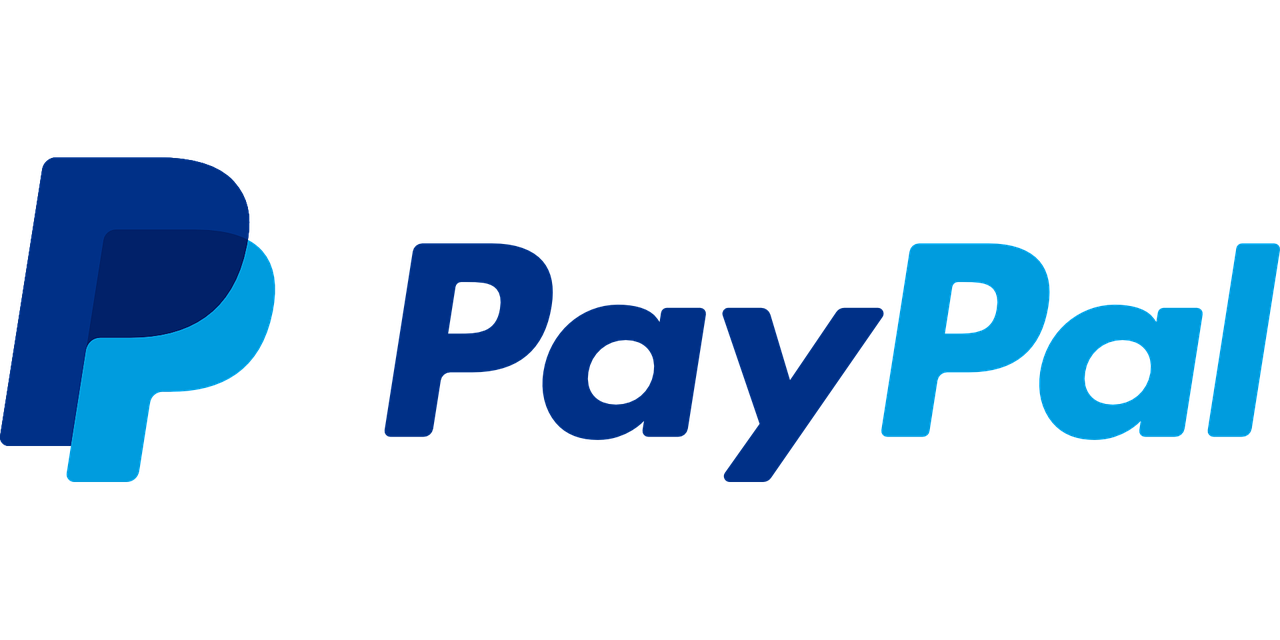 The global crypto space has been really exciting this week. Bitcoin surpassed the $12,000 mark, giving a ray of hope to all "HODLers" that another peak could be on the horizon. That said, here are our top picks this week.
PayPal Goes Crypto (Sort of)
On Wednesday, PayPal announced that it will now allow users to buy, sell, and hold cryptocurrencies. Moreover, the platform plans to enable users to convert their crypto holdings to fiat and make payments to any of its 26 million global merchants. According to CEO Dan Schulman, PayPal is well-positioned to facilitate the adoption of digital assets.
"The shift to digital forms of currencies is inevitable, bringing with it clear advantages in terms of financial inclusion and access; efficiency, speed and resilience of the payments system; and the ability for governments to disburse funds to citizens quickly. Our global reach, digital payments expertise, two-sided network, and rigorous security and compliance controls provide us with the opportunity, and the responsibility, to help facilitate the understanding, redemption, and interoperability of these new instruments of exchange," he said.
PayPal will not charge service fees for buying and selling crypto until 31 December 2020. Also, it will not charge users for holding crypto in their accounts.
However, it appears that PayPal will not support third-party wallet transfers and nor will users be allowed to deposit crypto to their PayPal crypto wallets. That means users can only buy and sell within the PayPal ecosystem, making this offering a horrendous option for cryptocurrency users and investors.
Sub-Saharan Africa Records Higher P2P Crypto Volumes in 2020
According to a recent report by Arcane Research, Sub-Saharan Africa is one of the three regions with higher P2P crypto volumes in 2020 than in 2017. The survey used data from Paxful and Localbitcoins.
Since the first week of 2016, P2P crypto volumes in Sub-Saharan Africa have increased four-fold. One of the main drivers of this growth is remittances.
Additionally, Nigeria has the largest P2P volumes in Sub-Saharan Africa, followed by Kenya, South Africa, and Ghana, in that order. The report notes that Paxful is popular in Nigeria, Kenya, and Ghana, while South Africans prefer Localbitcoins. However, the use of Paxful in the country is rising. Paxful has taken a large market share from Localbitcoins after the latter implemented stricter KYC guidelines.
In the early days, crypto volumes from developed economies dominated the P2P market. However, emerging markets took over the share during the 2017 bitcoin bull run. Now, volumes from emerging markets are declining while frontier markets are recording increased growth.
The volume growth in frontier markets has resulted from the rising remittances flow and from targeted marketing efforts by P2P exchanges. For instance, Paxful has increased its marketing and visibility efforts to gain users in this market segment.
Weekly News Roundup: #EndSARS Movement Turns to Bitcoin Donations, Kenya's UTU Coin Sells Out in 5 Minutes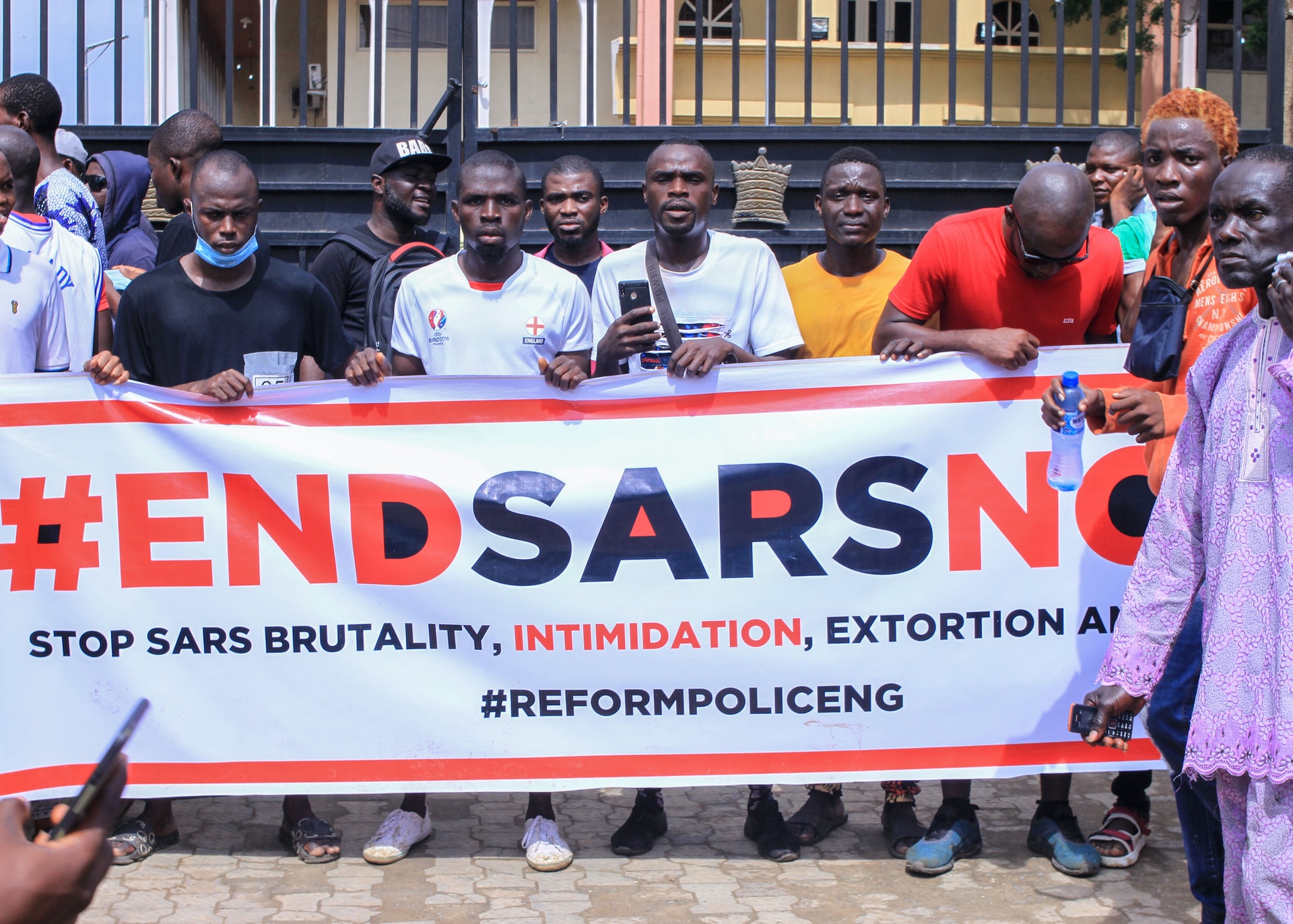 Every week, we search for news taking place in Africa's crypto and blockchain space and bring the best stories to you. Below are our top picks this week, including the #EndSARS movement's reliance on bitcoin donations.
#EndSARS Movement Turns to Bitcoin Donations
The #EndSARS movement in Nigeria has now turned to bitcoin after experiencing difficulties receiving donations through conventional means. One of the organisations that are raising money for the campaign is now receiving bitcoin donations only.
The Feminist Coalition wrote on Twitter: "We are moving to only [accept] bitcoin using BTC Pay. BTC Pay is a free, secure, decentralised, and censorship-resistant platform, which makes it our best option given the past few days."
On October 13, 2020, the organisation reported that the mode of payment it was using to receive donations was down. "The Flutterwave links are not working right now," the organisation stated on Twitter. The coalition had been relying on Flutterwave to receive donations. Flutterwave is a payment platform in Nigeria that offers payment links to businesses as one of its solutions.
They froze the bank account of Feminist coalition, they came up with a bitcoin account, please inject that intellectual fuck you In my system #SARSMUSTEND

— Khal Grey (@opeadepoju_) October 13, 2020
Nigerians on Twitter suspected that the Central Bank of Nigeria (CBN) was behind the Flutterwave issue. However, it is unclear if the regulator had a hand in the matter. What is clear, though, is that Twitter users advised the Feminist Coalition to move to bitcoin and they listened.
Furthermore, the tweet below shows that the organisation could have had trouble receiving bank transfers as well.
The campaign in Nigeria against police brutality highlights the importance of crypto amid government censorship. At a time when some protesters are incurring injuries or dying, donations are important for medical care and funeral arrangements. Without a method to receive donations, the protesters would have probably suffered greatly. However, bitcoin donations have kept the campaign going. That means that Nigerians can continue fighting for fairness and a better nation.
Kenya's UTU Coin Sells Out in Minutes During Crowd Sale
A DeFi project based in Kenya sold out its token in five minutes during a crowd sale. UTU held the crowd sale on 14 October 2020 to build trust infrastructure as a service. The founder and CEO of UTU, Jason Eisen, found inspiration to start the project because people do not always trust ratings from strangers.
Reacting to the crowdsale, Eisen said: "That was incredible! It [only took] a couple of minutes [to sell the token]. Now onward and upward!" 
After a successful crowd sale, UTU will proceed to list on the Uniswap Protocol on 16 October 2020. Note that the amount that the company raised is undisclosed.
In 2019, UTU held an initial DEX offering on the Binance decentralised exchange.
The UTU Project
According to its light paper, UTU conducted a survey to find out what people think about service recommendations. "We discovered that people often do not care very much about ratings of people they do not know. We asked thousands of people […] who might influence their decision regarding choosing one service from another, and some 92 percent answered: I trust myself, my family, and most of my friends," UTU stated.
The project aims to create a trust economy. Therefore, the company will create a platform that delivers recommendations "based on users' and providers' social relationships and other data." Also, the platform will have a blockchain-based protocol where users can make verifiable recommendations about a service.
Users will earn UTU tokens for participating on the platform. The tokens will give them the right to vote for the governance of the UTU trust mechanism.
The trust infrastructure will also have trust oracles that lenders can use to examine the creditworthiness of borrowers. The goal of this feature is to eliminate over-collateralisation.