TerraBit's CREDIT To Be Listed on MyCointainer Before Swap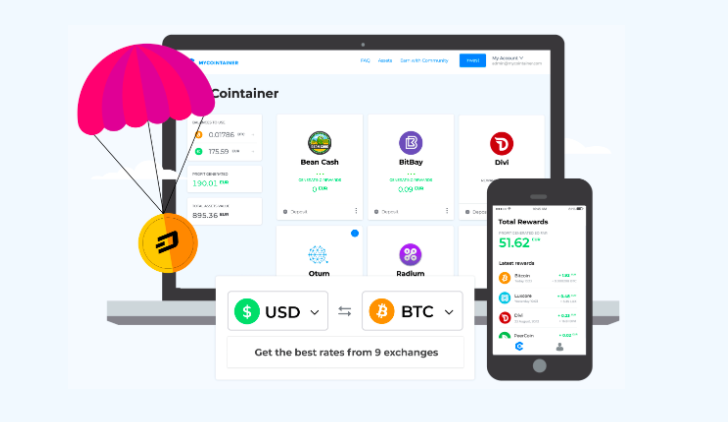 Top cryptocurrency staking network, MyCointainer, will list TerraBit's native token, CREDIT, before the CREDIT 2.0 swap.
TerraBit is gearing up ahead of an upcoming hard fork in August. The hard fork will bring significant changes to the cryptocurrency. Updates expected include masternodes, desktop mining, and DAO governance.
Also, a swap is scheduled for existing users as the cryptocurrency moves to CREDIT 2.0. Ahead of this swap, TerraBit has been increasing adoption and integration of the CREDIT token.
CREDIT will be listed on MyCointainer, a cryptocurrency wallet, and staking platform. CREDIT will join other currencies like BNB, WAVES, BAT, and BTC on the MyCointainer platform. This addition will allow MyCointainer users to store CREDIT and stake the token. Recently, other platforms have been adding support for CREDIT.
Bitforex and Catex are the latest to list CREDIT with a CREDIT/USDT trading pair available for traders. At the time of writing, CREDIT is trading with a 24hr trading volume of $40,970 and a market cap of $325,225. The coin has a maximum supply of over 70 billion coins.
CREDIT 2.0 And Possible Effects On Token Value
The number of coins in circulation will decrease drastically after the swap. The swap will exchange old CREDIT for newly minted at a ratio of 1000:1. This means that for every 1000 coins that exist now, only 1 will exist after the swap.
The TerraBit team is hopeful that the decrease in supply will cause an appreciation in price. The team expects the sharp decline in supply will leverage existing demand to create a dynamic that increases the value of coins.
Further, masternodes will require a collateral of 50,000 CREDIT, locking more funds away from active circulating supply.
TerraBit continues to provide cryptocurrency payment services for users in South Africa, Nigeria, and Venezuela. Users in these countries can buy cryptocurrencies directly with FIAT on the Terra mobile app.
Also, TerraBit allows users to earn passive income through web staking and masternodes after the hardfork.
Weekly Roundup: PayPal Goes Crypto, Sub-Saharan Africa Records Higher P2P Crypto Volumes in 2020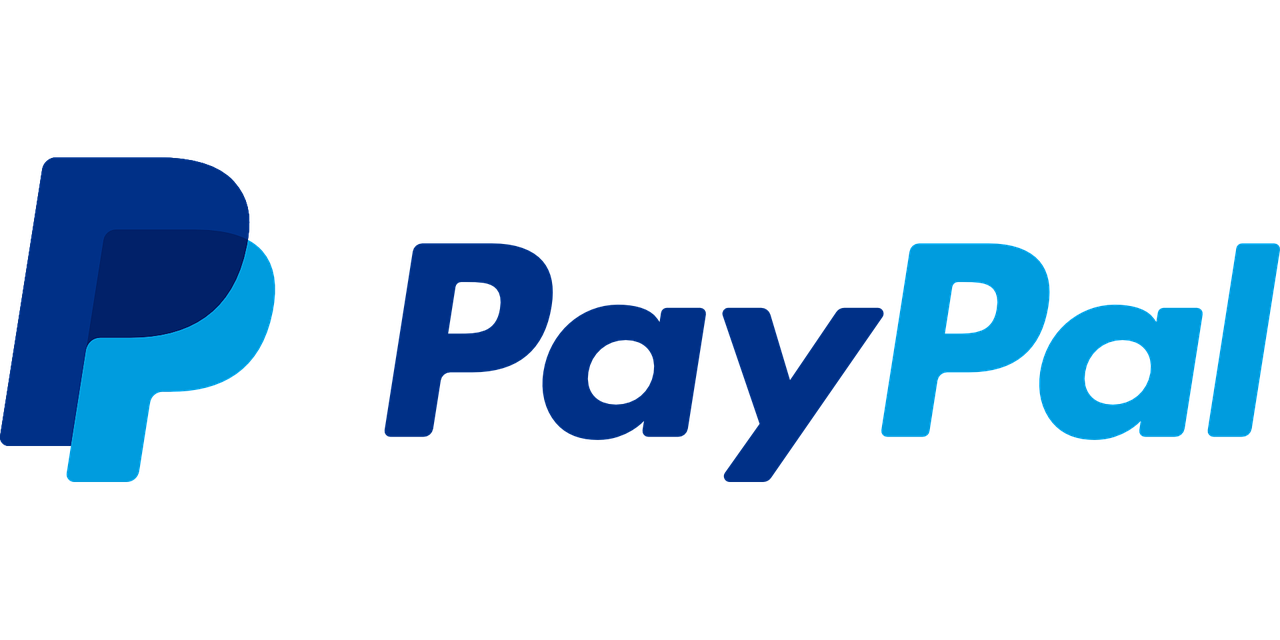 The global crypto space has been really exciting this week. Bitcoin surpassed the $12,000 mark, giving a ray of hope to all "HODLers" that another peak could be on the horizon. That said, here are our top picks this week.
PayPal Goes Crypto (Sort of)
On Wednesday, PayPal announced that it will now allow users to buy, sell, and hold cryptocurrencies. Moreover, the platform plans to enable users to convert their crypto holdings to fiat and make payments to any of its 26 million global merchants. According to CEO Dan Schulman, PayPal is well-positioned to facilitate the adoption of digital assets.
"The shift to digital forms of currencies is inevitable, bringing with it clear advantages in terms of financial inclusion and access; efficiency, speed and resilience of the payments system; and the ability for governments to disburse funds to citizens quickly. Our global reach, digital payments expertise, two-sided network, and rigorous security and compliance controls provide us with the opportunity, and the responsibility, to help facilitate the understanding, redemption, and interoperability of these new instruments of exchange," he said.
PayPal will not charge service fees for buying and selling crypto until 31 December 2020. Also, it will not charge users for holding crypto in their accounts.
However, it appears that PayPal will not support third-party wallet transfers and nor will users be allowed to deposit crypto to their PayPal crypto wallets. That means users can only buy and sell within the PayPal ecosystem, making this offering a horrendous option for cryptocurrency users and investors.
Sub-Saharan Africa Records Higher P2P Crypto Volumes in 2020
According to a recent report by Arcane Research, Sub-Saharan Africa is one of the three regions with higher P2P crypto volumes in 2020 than in 2017. The survey used data from Paxful and Localbitcoins.
Since the first week of 2016, P2P crypto volumes in Sub-Saharan Africa have increased four-fold. One of the main drivers of this growth is remittances.
Additionally, Nigeria has the largest P2P volumes in Sub-Saharan Africa, followed by Kenya, South Africa, and Ghana, in that order. The report notes that Paxful is popular in Nigeria, Kenya, and Ghana, while South Africans prefer Localbitcoins. However, the use of Paxful in the country is rising. Paxful has taken a large market share from Localbitcoins after the latter implemented stricter KYC guidelines.
In the early days, crypto volumes from developed economies dominated the P2P market. However, emerging markets took over the share during the 2017 bitcoin bull run. Now, volumes from emerging markets are declining while frontier markets are recording increased growth.
The volume growth in frontier markets has resulted from the rising remittances flow and from targeted marketing efforts by P2P exchanges. For instance, Paxful has increased its marketing and visibility efforts to gain users in this market segment.
Weekly News Roundup: #EndSARS Movement Turns to Bitcoin Donations, Kenya's UTU Coin Sells Out in 5 Minutes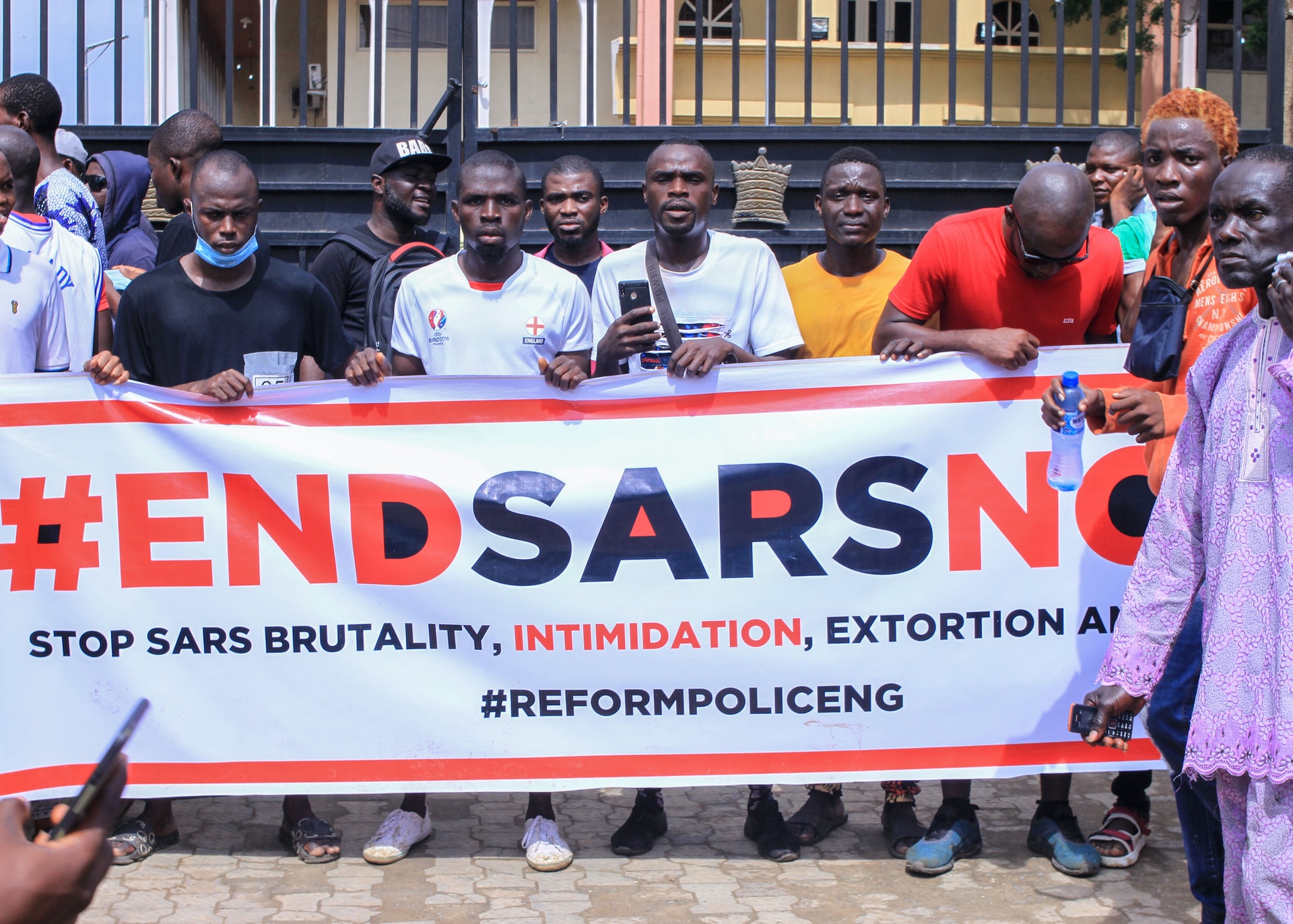 Every week, we search for news taking place in Africa's crypto and blockchain space and bring the best stories to you. Below are our top picks this week, including the #EndSARS movement's reliance on bitcoin donations.
#EndSARS Movement Turns to Bitcoin Donations
The #EndSARS movement in Nigeria has now turned to bitcoin after experiencing difficulties receiving donations through conventional means. One of the organisations that are raising money for the campaign is now receiving bitcoin donations only.
The Feminist Coalition wrote on Twitter: "We are moving to only [accept] bitcoin using BTC Pay. BTC Pay is a free, secure, decentralised, and censorship-resistant platform, which makes it our best option given the past few days."
On October 13, 2020, the organisation reported that the mode of payment it was using to receive donations was down. "The Flutterwave links are not working right now," the organisation stated on Twitter. The coalition had been relying on Flutterwave to receive donations. Flutterwave is a payment platform in Nigeria that offers payment links to businesses as one of its solutions.
They froze the bank account of Feminist coalition, they came up with a bitcoin account, please inject that intellectual fuck you In my system #SARSMUSTEND

— Khal Grey (@opeadepoju_) October 13, 2020
Nigerians on Twitter suspected that the Central Bank of Nigeria (CBN) was behind the Flutterwave issue. However, it is unclear if the regulator had a hand in the matter. What is clear, though, is that Twitter users advised the Feminist Coalition to move to bitcoin and they listened.
Furthermore, the tweet below shows that the organisation could have had trouble receiving bank transfers as well.
The campaign in Nigeria against police brutality highlights the importance of crypto amid government censorship. At a time when some protesters are incurring injuries or dying, donations are important for medical care and funeral arrangements. Without a method to receive donations, the protesters would have probably suffered greatly. However, bitcoin donations have kept the campaign going. That means that Nigerians can continue fighting for fairness and a better nation.
Kenya's UTU Coin Sells Out in Minutes During Crowd Sale
A DeFi project based in Kenya sold out its token in five minutes during a crowd sale. UTU held the crowd sale on 14 October 2020 to build trust infrastructure as a service. The founder and CEO of UTU, Jason Eisen, found inspiration to start the project because people do not always trust ratings from strangers.
Reacting to the crowdsale, Eisen said: "That was incredible! It [only took] a couple of minutes [to sell the token]. Now onward and upward!" 
After a successful crowd sale, UTU will proceed to list on the Uniswap Protocol on 16 October 2020. Note that the amount that the company raised is undisclosed.
In 2019, UTU held an initial DEX offering on the Binance decentralised exchange.
The UTU Project
According to its light paper, UTU conducted a survey to find out what people think about service recommendations. "We discovered that people often do not care very much about ratings of people they do not know. We asked thousands of people […] who might influence their decision regarding choosing one service from another, and some 92 percent answered: I trust myself, my family, and most of my friends," UTU stated.
The project aims to create a trust economy. Therefore, the company will create a platform that delivers recommendations "based on users' and providers' social relationships and other data." Also, the platform will have a blockchain-based protocol where users can make verifiable recommendations about a service.
Users will earn UTU tokens for participating on the platform. The tokens will give them the right to vote for the governance of the UTU trust mechanism.
The trust infrastructure will also have trust oracles that lenders can use to examine the creditworthiness of borrowers. The goal of this feature is to eliminate over-collateralisation.
Weekly Roundup: Cardano Foundation Donates to African Novel Project, Seychelles Transfers Highest Volume of Bitcoin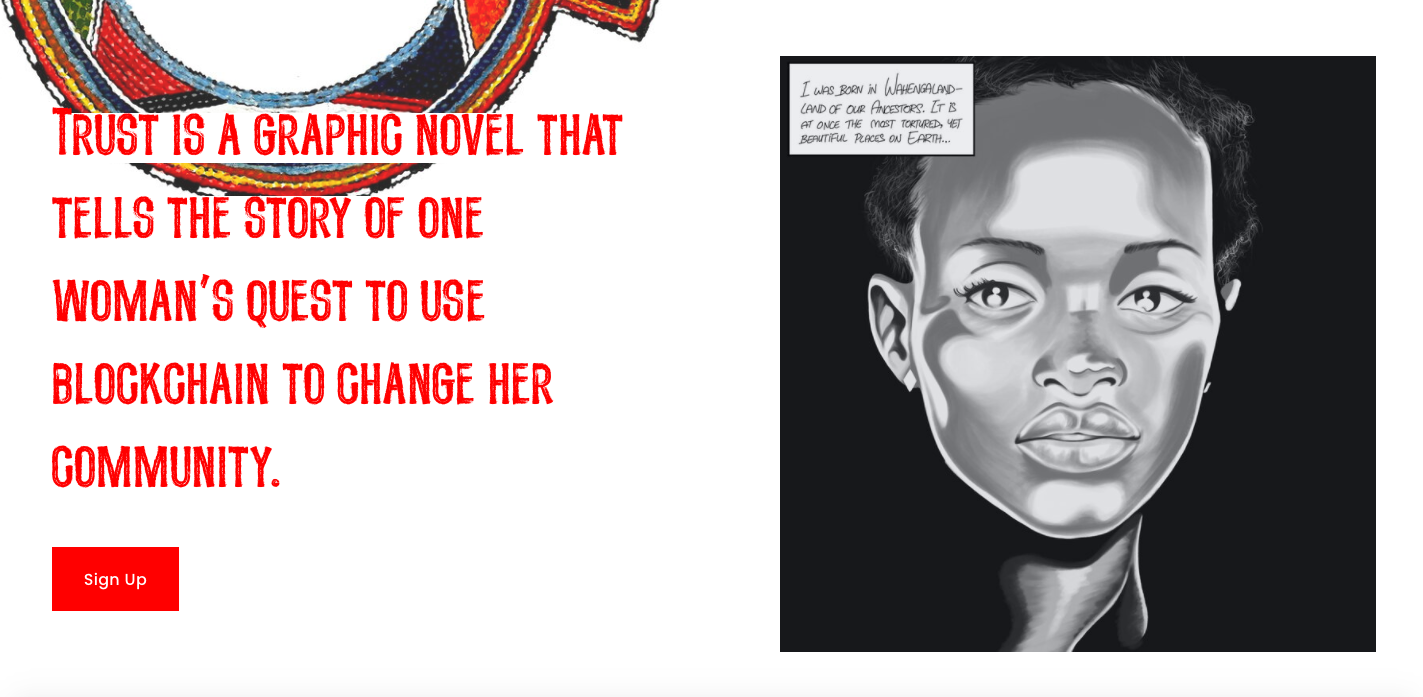 In this week's news roundup, you will hear about Cardano's donation to an African graphic novel, Paxful's adoption of a naira-based stablecoin, and more.
Cardano Foundation Donates to African Trust Graphic Novel
The Cardano Foundation donated in ADA to Trust, a pan-African novel that aims to spread awareness about blockchain technology and its ability to offer financial freedom. The novel will use graphics to tell a story of a woman that uses the blockchain to transform her community.
Chief Nyamweya and Anne Connelly are the writers and illustrators of this novel and will publish it in early 2021. Chief Nyamweya is a novelist and illustrator from Kenya, while Anne is a Canadian blockchain educator and tech entrepreneur.
The woman in the story, Moraa, travels back home to Wahengaland. There, she finds out that her community is at the mercy of her corrupt Uncle Max. To save them, she has to use blockchain technology.
"By using storytelling to educate readers about blockchain technology, we hope to inspire millions of African youth to imagine alternative futures. Trust also empowers African youth to create these futures by providing them with the training and tools to implement blockchain. Trust graphic novel will help African youth become the next generation of crypto users, entrepreneurs, and developers," Chief Nyamweya said.
Speaking about the donation, Nathan Kaiser, the Chairperson of the foundation, said: "Education is key to the adoption and proliferation of blockchain technology, and engaging visual arts like the Trust graphic novel are powerful tools for reaching a large and diverse audience. The Cardano Foundation's interest in the African continent extends far beyond commercial applications for the Cardano protocol."
The book will be available in print and a mobile-first digital format. Moreover, the book will be accessible on online blogs and other learning resources.
Seychelles Transferred the Highest Volume of Bitcoin in H1/2020
According to a report from Crystal Blockchain, Seychelles received and sent $64.46 billion and $80.47 billion in bitcoin, respectively. That was the highest transfer amount recorded in the world in the first half of 2020.
The report, titled International Bitcoin Flows Analytics, also indicates that G20 countries transferred 45 percent of the bitcoin volume moved between exchanges. On the other hand, Seychelles transferred about 31 percent of the total volume of bitcoin exchanges in H1/2020. A large part of this volume comprises of Binance and Huobi transactions.
Furthermore, another report from CipherTrace reveals that Seychelles hosts 75 percent of Africa's KYC-deficient virtual asset service providers (VASPs). Also, Africa hosts the highest number of VASPs with weak KYC processes followed by Europe and North America. Note that 72 percent of VASPs in Africa are located on the island nation.
The report highlights that weak and porous KYC processes could increase the chances of money launderers and cyber criminals exploiting a financial platform.
Paxful Collaborates with BuyCoins to Add Nigerian Stablecoin as a Payment Method
Paxful has collaborated with BuyCoins Africa to add the Naira-backed token (NGNT) as a payment method on the P2P marketplace. As a result, Paxful users can now buy and sell BTC and USDT with NGNT.
Paxful CEO Ray Youssef said: "With the Naira Token, users can perform fast, publicly-verifiable, and borderless transactions with a fiat equivalent, which is important to our users. Moreover, Nigeria is one of Paxful's leading markets. We are excited to partner with BuyCoins to make this payment method available on our platform."
Paxful had earlier announced its plans to add stablecoins on the platform. So far, the marketplace supports USDT and is now adding NGNT.
BuyCoins Africa is a crypto exchange based in Nigeria that supports the Naira Token. Through its app, users can buy, sell, receive, send, and store ETH, BTC, and LTC. According to the exchange's CEO, Timi Ajiboye, the partnership is exciting news for the NGNT community.
"It opens up new opportunities and use cases for NGNT. Additionally, it will help increase the trading activity within the crypto ecosystem in Nigeria. Built on the world's leading smart contract platform, the Ethereum blockchain, whose open-source and transparent stablecoin framework allows fiat to interact with smart contracts, gives cryptocurrency dealers the ability to transact with the Naira across the blockchain," he said.