Meet Africa's Blockchain Startups: Bitland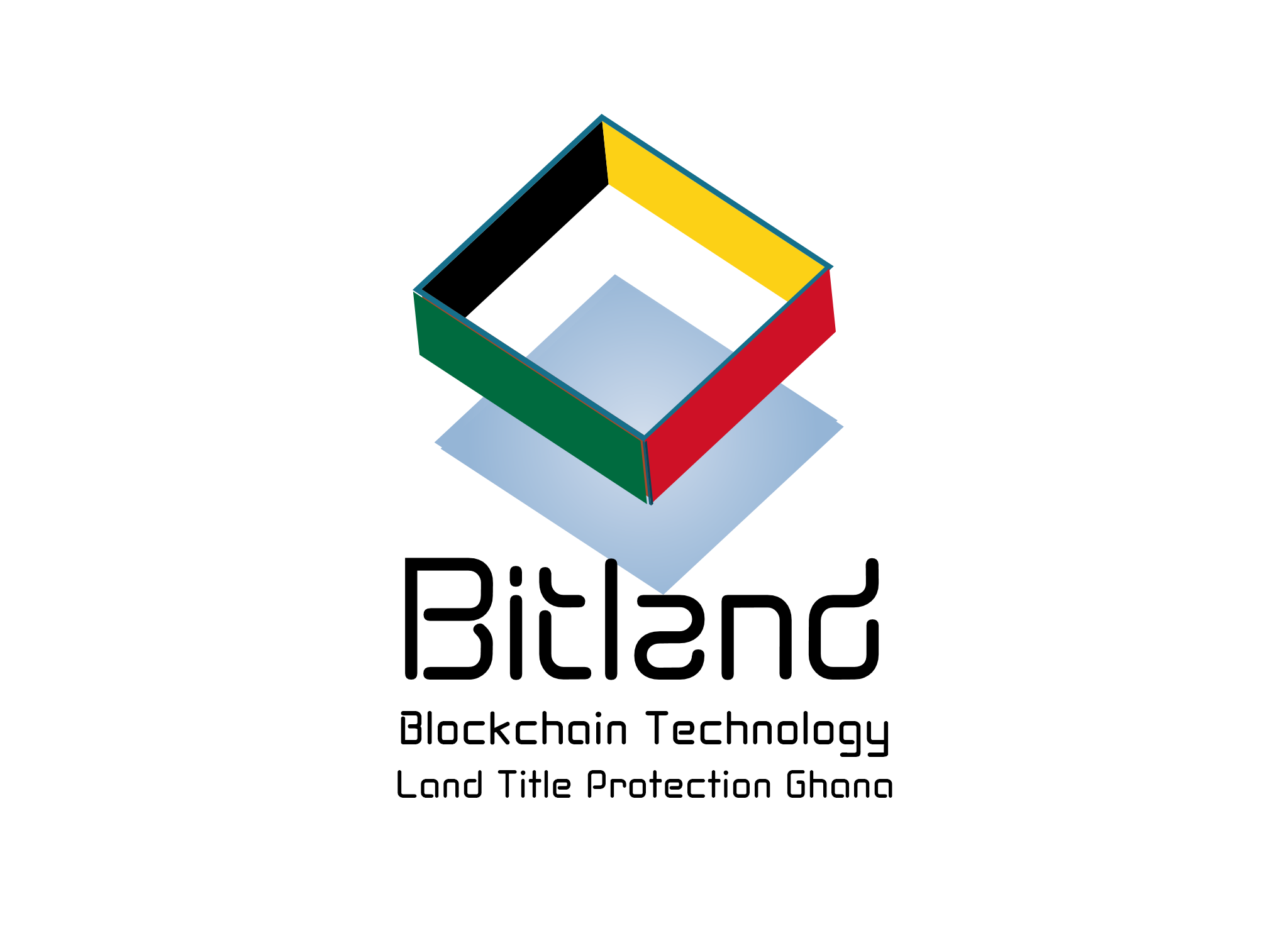 Bitland is a Ghana-based blockchain startup that is utlitising blockchain technology to provide land registry services. The company aims to provide the basic services and infrastructure needed to give locals and organisations access to survey lands and register properties as well as assets through the Bitshares blockchain.
Furthermore, Bitland also intends to act as a liaison to help resolve disputes over ownership of land. Additionally, individuals or groups who registered their property on Bitland will be able to use their land as equity for bank loans.
The startup is working to extend their services globally within five years but for time being they are focusing on Ghana, with 28 communities selected in the southern part of the country to kick start the project.
BitcoinAfrica.io had the opportunity of interviewing Mr. Narigamba Mwinsuubo, the founder of Bitland to give us further insight into the work of Bitland.
What brought about the idea of Bitland?
Strong property rights is an important ingredient in economic development and prosperity for people. Without the protection of land use rights and reliability of transferring those rights, people have less an incentive to invest their time, energy and money into the properties that they inhabit and use.
Ghana has the problem of developing a fair, functioning, timely and efficient land administration system to get a single registry that represents a consistent ledger of land title holdings. It is plagued with multiple transfers of the same property. It takes longer times before land records are recorded, limited access of records, ongoing disputes over boundaries, and selling of land rights not owned by the seller and this is one source of the economic difficulties faced by most Ghanaians yet the courts are drowning in land disputes cases. So using the blockchain technology to create the first land title document with the help of a few friends who had in-depth knowledge about blockchain, time-stamping and mapping, I started Bitland.
So using the blockchain technology to create the first land title document with the help of a few friends who had in-depth knowledge about blockchain, time-stamping and mapping, I started Bitland.
How does Bitland intend to use blockchain technology for land registry?
The Bitland process is a next logical step for land administration, using online technology to include satellite images, GPS coordinates, landmarks, survey information and other data that make it easier to independently verify the accuracy of any plot of land. We want to simplify the process that can allow users to utilise their mobile device to enter a land survey. Whether a smart phone or tablet, the Bitland Application will allow users to plot land and submit requests directly to the government through the Bitland protocol.
How secure is the property or assets of an individual/organisation that uses Bitland?
Since the system is utilising a modified Proof of Stake (PoS) approach, the security of the system is not only distributed but more energy efficient than Proof of Work systems. By attaching a land title to the blockchain, it creates a time-stamped, immutable, transparent ledger of who owns a property. This will be much more resistant to corruption and fraudulent transactions than the current system in place. It will also serve as a method to prevent anyone within the government from corrupting the process for nepotism or to execute an illegal land grab.
What stage of development is Bitland currently working on?
We are on the verge of completing a working demo that is simple and easily accessible that organizations such as the Land administrations and Customary Land Secretariats (CLS) could use in one suite of tools.
What are the biggest challenges is Bitland organization facing to achieve her goals?
When a project of this nature is presented, many people wonder how it can be guaranteed that the information on Bitland blockchain is correct and available at all times and for this reason, we have done field tests over and over again practically with the communities to see how it works. Currently, the organisations greatest challenge is finance and we are open to donor-funded organisations who will want to support or buy into the project.
What is the long term plan of Bitland?
The communities involved in our training sessions now understand that decentralised and autonomous data archives models, such as one that is provided by the blockchain, can be an interesting alternative to centralised data storage solution and that the Bitland model will eliminate the dependency on a centralised authority and will allow distributed and trusted storage across nodes in the blockchain network. The
The organisation's long term goal is to partner with government and administrations where Bitland serves as the liaisons between the people needing to register land titles and the officials that currently hold the access to the physical databases to effectively work through digitising the backlogs while continuing to take in new registry requests.
Top 6 Biggest Crypto M&A Deals By Purchase Value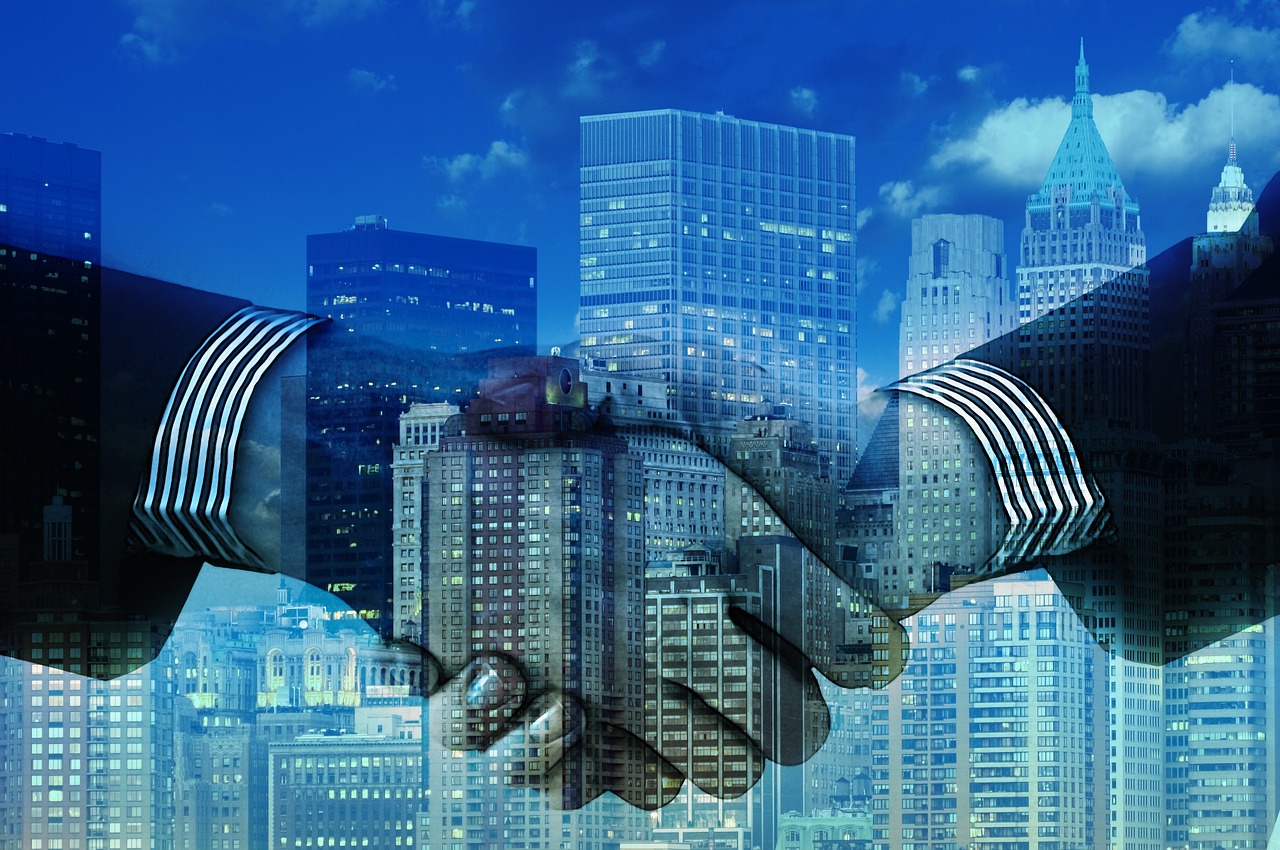 The blockchain and crypto space has undergone considerable changes in the ten years since its inception. From being a novel idea in the financial sector to making waves in scores of industries on a global platform, crypto and its underlying blockchain technology grew at an unprecedented pace for many. 
Despite these radical developments, the blockchain and crypto space is still in its nascent stages and as with any nascent industry that shows promise, mergers and acquisitions (M&A) in the space, may herald the market is maturing and consolidating. 
Top Six M&A Deals by Purchase Value
Despite the blockchain and crypto market being in the doldrums, last year witnessed an impressive 111 M&A deals valued at $900 million in total, according to data compiled by InWara. These are the top six deals in the marketplace in terms of funds raised.
Shandong Luyitong Intelligent Electric and Canaan Creative
In June 2016, Shandong Luyitong Intelligent Electric's acquisition of Caanan creative for a hefty $466 million, takes the cake for the largest M&A deal in the crypto space. Canaan Creative is a cryptocurrency hardware company that focuses on mining rigs and blockchain servers, while Shandong focuses on electronic equipment manufacturing. Ironically, the largest M&A deal in the crypto space concluded between two Chinese companies, where regulatory authorities have outlawed cryptocurrencies.
Circle and Poloniex Exchange
In February 2018, Internet finance company Circle had acquired cryptocurrency exchange Poloniex, for a whopping $400 million. Circle is essentially a payments platform that leverages blockchain technology. The company later expanded into crypto investments and trading with Circle invest and CIrcle trade respectfully.
Tron and BitTorrent
In June 2018, Blockchain enterprise Tron had acquired P2P file sharing platform BitTorrent for a cool $140 million. Tron is a blockchain company that aims to create a conducive environment for a truly decentralized internet. The strategic rationale behind Tron's acquisition becomes clear when crunching numbers. BitTorrent has over 150 million monthly active users, and the company claims it moves as much as 40% of the world's internet traffic. BitTorrent recently conducted an ICO, which concluded in under 15 mins and raised over $7 million.
Coinbase and Earn.com
In April 2018, digital currency exchange Coinbase has acquired networking platform Earn.com for $100 million. In retrospect, Coinbase has been aggressively acquiring blockchain and crypto enterprises, making eleven acquisitions till date. The latest is that of data handling startup Blockspring for an undisclosed amount.
Nexon and Korbit

In September 2017, gaming behemoth Nexon had acquired South Korean cryptocurrency exchange Korbit for $80 million. This deal was noteworthy as it marked an established Korean enterprise stepping into the crypto space. Korbit claims to be the world's first Korean Won cryptocurrency exchange, and it managed to raise as much as $6.5 million in capital from veteran blockchain and crypto investors including Digital Currency Group, Pantera Capital and Softbank Ventures Korea among others.
Huobi and Pantronics Holdings
In August 2018, blockchain financial services company Huobi had acquired investment holding company Pantronics Holdings for $70 million. This deal allows Huobi, a privately held company to go public without conducting an IPO, through what is known as a reverse IPO.
# of M&A deals, year wise
Unsurprisingly in the crypto market, as with any nascent industry, the number of M&A deals has consistently surged higher than the previous year. This increased rate of consolidation could indicate that the market is maturing and stabilizing as the market recuperates from the lingering 'crypto winter'.
# of M&A deals, sector wise till date
The top industry sectors has 183 M&A deals between them, which is akin to over 66% of the total M&A activity in the entire space.  Financial services sector leads the pack with 37 M&A deals, akin to ~13.5%. This trend is not surprising as financial services is the leading sector in the ICO space, in terms of sheer number as much as 579 ICOs and in terms of funds raised, over $3.6 billion till date.
A brief view of 2019
So far in 2019, there were some interesting developments heralding further consolidation in the crypto space. The following are the major M&A deals.
Social media giant

Facebook

acqui-hired

Chainspace

, a Blockchain startup founded by researchers at

University College of London

. Earlier Facebook also revealed plans of introducing a stablecoin on Whatsapp messenger platform to target Indian remittances market.

Cryptocurrency exchange

Kraken

has acquired, UK based

Crypto Facilities

for an amount north of a

$100 million

, as Kraken revealed in a

blog post

.

Mastercard

and

Visa

in the midst of bidding war for cross-border payments platform

Earthport

according to

Reuters

.

Coinbase had acquired, blockchain API platform Blockspring for an undisclosed amount.

Bakkt

acquired certain assets owned by

Rosenthal Collins Group

.

EZAdvance

acquires Indian digital payments Startup

Alconomy

, to expand into digital banking.
The number of M&A deals in 2019 is likely to follow the same trend as previous years, expecting further consolidation in the space. This year might also witness tech giants such as Google and Amazon among others to enter the blockchain and crypto space, as the enterprises aim to leverage blockchain technology to increase trust, transparency, and security.
This guest contribution was provided by Sushrut Gaikwad, Director, Operations and Research at InWara. 
Guava Exchange to Ease Fundraising And Lower Investment Barrier in Africa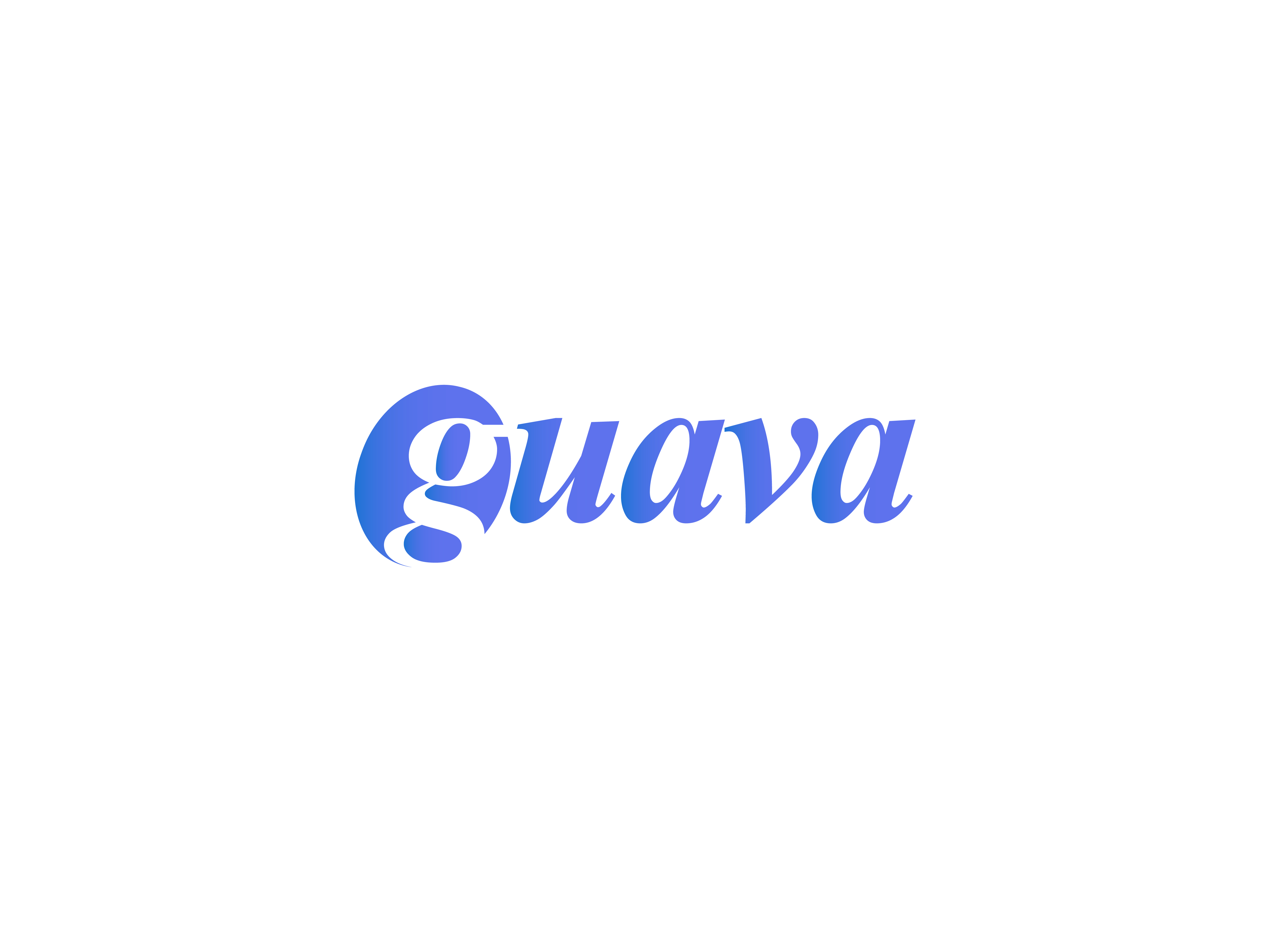 Guava, a Nigerian-based blockchain fintech startup, has launched a new digital asset platform that provides a safe and secure environment for retail investors and businesses to participate in the digital economy.
Meet Guava
Guava Digital Asset Exchange is an easy-to-use digital marketplace where investors can buy and sell cryptoassets (including cryptocurrencies, crypto resources, and crypto tokens) and businesses can raise funds to accelerate their growth. Guava believes the opportunities in the digital asset ecosystem extends way beyond just bitcoin and other cryptocurrencies.
Its mission includes helping businesses reach a broader investor base and providing an array of investment options to its users.
"There is a broad array of financial instruments that most of us don't have access to; the cost of entry can be prohibitively high, and ease of entry and exit otherwise referred to as liquidity can discourage potential investors. Our blockchain-based digital asset platform will fractionalise the potential investments and furthermore provide liquidity thereby allowing investors to easily enter and exit these instruments," the founder and CEO of Guava, Enitan Williams, told BitcoinAfrica.io.
The Problem
There is limited visibility for potential investment opportunities in Africa, the threshold for entry is high, and there is low access to liquidity for investors.
At the same time, many companies looking to raise funds do not have access to platforms where they can easily reach potential investors while traditional avenues can be time-consuming and arduous involving many intermediaries.
Guava's Solution
Guava believes that the blockchain has a role to play in strengthening the financial systems in African economies. The technology helps digitise assets that will help people living on the continent participate in the global financial market as well as assist local businesses to raise finance for projects.
Guava's state-of-the-art digital asset trading platform connects businesses searching for funds and investors seeking new opportunities. The platform digitises the ownership and value of any asset class – agricultural funds, real estate, equity – and offers it as tokens to potential investors. Our approach lowers the cost of entry for investments and reduces the burden of companies in crowdfunding.
Security and Due Process
The Guava Exchange has world-class security procedures including a multi-wallet storage strategy. Guava is also committed to complying with all current regulations that help prevent, detect and remediate unlawful behaviour by customers when using the platform or any of the company's other services.
At launch, Guava will allow users in Nigeria to buy and sell three cryptoassets: Bitcoin (BTC), Ethereum (ETH) and Ripple (XRP) but in the coming weeks, investors will have access to a stablecoin backed by the U.S. dollar and tokens of major local and international companies.
Guava is Nigeria's premier digital assets exchange that can help you learn about, invest in and manage digital assets in a safe and secure environment.
The Benefits of Cryptocurrencies On Africa's Economy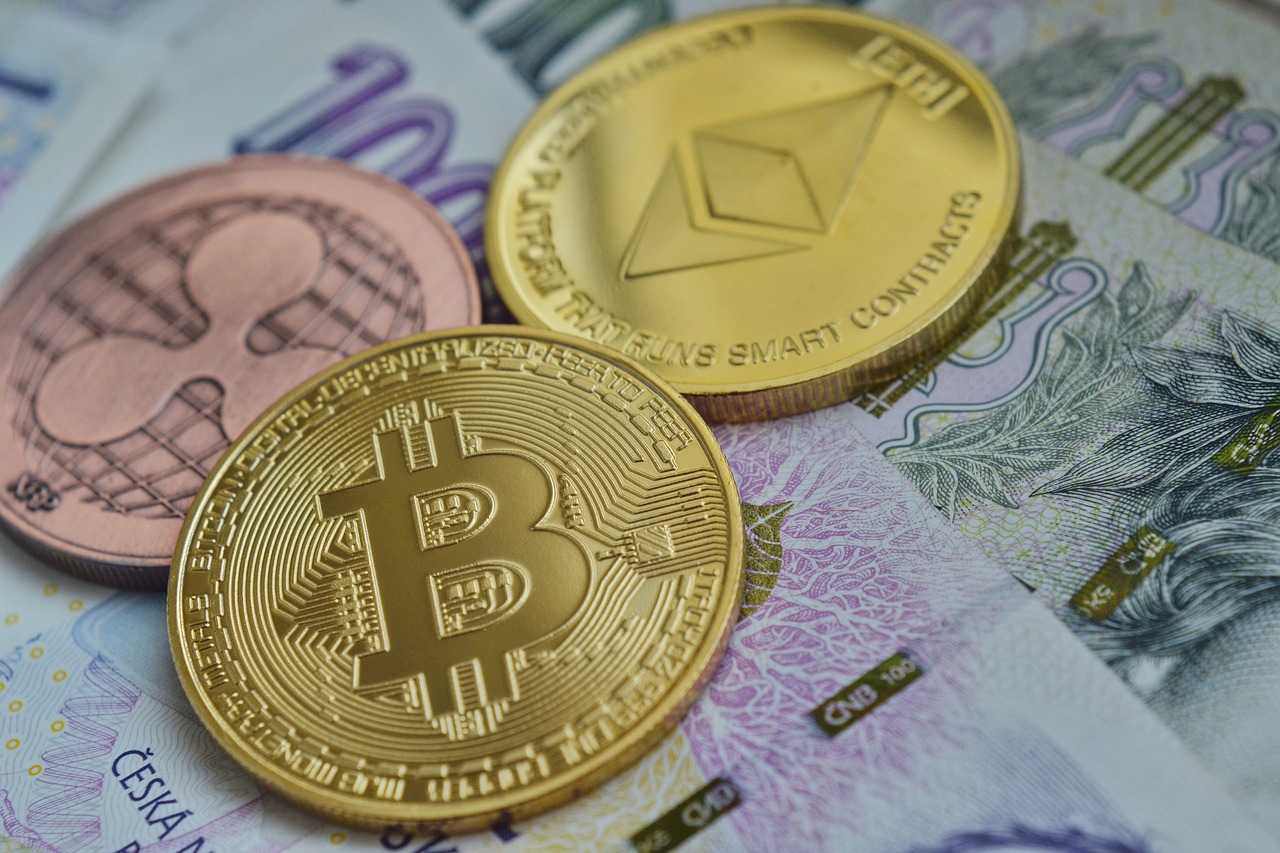 Societies today are seeing a progressive shift in the direction of a cashless system. This progress puts digital currencies as the imminent future of both commerce and banking. 
For African countries, such as Ghana, Nigeria, Kenya, Zimbabwe, and South Africa, there is starting to be a feel for digital currencies – mainly bitcoin – in society. Additionally, the blockchain is perceived as the eventual solution to Africa's present issues and economic growth. Industries in Africa are gradually understanding the basics of blockchain and how it works.
In advanced environments, the rate of approval of cryptocurrency is relatively slow. This is because the financial sector is standing as an obstruction to its utilisation. However, in Africa, these digital currencies are gradually being tested and accepted.
A significant reason for this is because it allows the African community to rise above the typical monetary institutions and establishments. The banks located in cities are also difficult to access from secluded, provincial villages with ease. The increased cost of transaction also adds to the reasons why financial services are limited amongst the African community.
Right here is where cryptocurrency comes in.
Cryptocurrencies provide added opportunities to the African economy. This is major because it is not being scrutinised or controlled by either the Government or financial institutions. 
Digital currencies have the ability of rendering assistance to people in under-developed areas. There is an authentic need for a much more protective method of making digital payments and even loans for little transactions.
What Do Cryptocurrencies Offer Africa's Economy?
As a non-scrutinised digital currency, cryptocurrency provides flexibility in the economy and a chance to carry out transactions involving diverse monetary markets all over the world.
Cryptocurrency is greatly protected and provides alternatives to the typical banking and transactions. The benefits and opportunities for this technology in Africa include;
Alternative Banking for the Unbanked
Cryptocurrency is perfect for unbanked African citizens because it is easily accessible and secured compared to the typical currencies. Also, making use of cryptocurrency accounts allows easy payment for services rendered and utilities.
Approval of this computerised banking allows the building of a virtual financial history which is necessary for the receipt of loans. It can be used for investment in diverse business opportunities.
Digital currencies are modelled to be decentralised with no central point of failure. They are not subject to management by the Government meaning that nobody can freeze your account at will maybe due to legal problems. Cryptocurrencies are immune to the ineffectiveness and disturbances of the Government.
Top international establishments believe that crypto trade between countries in Africa can act as a spur for an increase in the economy. Even more, digital currency can now back both international cross-border trade.
Local businesses know the importance of cryptocurrencies and how fast and effective it is for cross-border payments. This includes some products and services rendered in the increasing market in Africa.
Additionally, the easy access to a tremendous customer base through cryptocurrency approval provides a possibility for rapid growth in sales. 
Wrapping It Up
It is worthy to note that cryptocurrency is gradually gaining traction in Africa. This is turning the continent into a leader in the current monetary revolution and has the potential to boost Africa forward in its economic development. 
This guest post was contributed by Ibe Emmanuel, CEO and co-founder of BitBata.