Weekly Roundup: African Artist to Launch NFT Collection on the Binance NFT Marketplace & More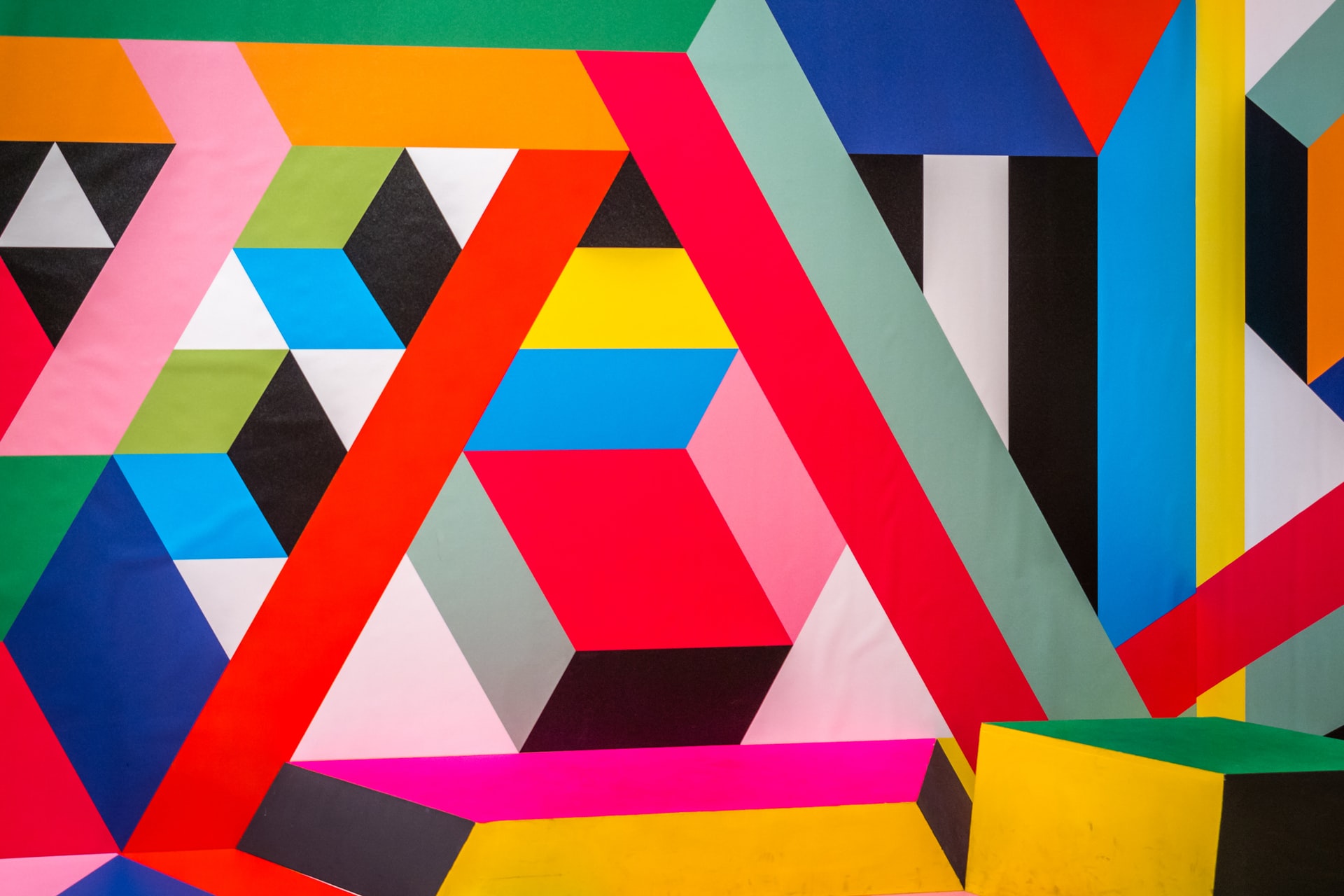 In this week's news roundup, learn about the new campaign on the Binance NFT marketplace and more.
African Artist to Launch NFT Collection on the Binance NFT Marketplace
African artist Osinachi is among the 100 creators that will feature their content on the upcoming Binance NFT marketplace. Osinachi has been making digital art for more than 14 years using Microsoft Word. Binance will launch the marketplace on June 24 with an inaugural 100 creators campaign. The campaign includes "local artists and creators from around the world."
Helen Hai, Head of Binance NFT said: "The 100 Creators campaign was created to empower innovative but regional creators and introduce them to NFT collectors and enthusiasts around the world. We are very excited to work with these creators and hope to bring them to the mainstream of the industry."
The Uganda National Museum will also participate in this campaign. The NFT collection from this museum will include digital artwork of the prehistoric pieces it protects.
Emmanuel Babalola, Director at Binance Africa, said: "We are especially excited to host African creators as we see the profound opportunity NFTs and the blockchain bring to the entire continent.
AfriChange Records 1000 New Users
Recently launched crypto-powered remittance platform AfriChange has announced that it has acquired over 1,000 users and recorded over $1 million in transaction volumes in May.
The platform allows users to send money from Canada to Nigeria. AfriChange is leveraging blockchain technology and a P2P exchange to offer this remittance service.
Due to the increased number of users, AfriChange announced there will be a temporary delay in processing times. Users could wait for the platform to process their transactions for up to two to three hours.
The remittance company said it is working with its payment partners to boost transaction speed and efficiency.
Luno Hits 8 Million Customer Milestone
Luno has reached the eight million customer milestone in just twelve weeks indicating rapid growth. In April, the crypto exchange announced that it had acquired seven million customers in just seven weeks.
Luno's largest customer base is in Africa. According to the exchange, African users grew from four million in December 2020 to 5 .1 million in May 2021. In May, Luno recorded $7 billion in trading volumes in Africa. Also, app installs have skyrocketed by 271 percent since January 2020.
Marius Reitz, Luno's General Manager for Africa, stated: "Across Africa, we are witnessing a huge wave of retail investors step into the crypto market for the first time. [This could be because of the] easier access or the lower minimums required to purchase crypto. Our research last year found 54 percent of Africans are ready to adopt a global digital currency compared to 41 percent in Asia and 35 percent in Europe."
Paxful Introduces Paxful Pay for Merchants
Merchants from around the world can now register to "add Paxful Pay as a purchase option to their online checkout process." The e-commerce solution will allow businesses to accept bitcoin as payment. On the other hand, customers can pay with about 400 payment methods exchanging into BTC. Merchants will then receive this bitcoin in their wallets as payment.
More than 100 merchants have joined Paxful Pay. The company plans on adding other digital currencies in the future. Moreover, Paxful is set to roll out automatic conversion into stablecoins like USDT.
"We are thrilled to bring Paxful Pay to our global community. There is a clear need to offer local options for bitcoin and this product is a culmination of our efforts to deliver on that demand. By offering users the ability to complete purchases using almost 400 payment methods, they will now have an even stronger financial solution at their fingertips," said Artur Schaback, COO and co-founder of Paxful.
Bank of Ghana Set to Pilot Digital Currency
According to local reports, the Bank of Ghana is set to pilot a digital currency to determine its feasibility before it starts circulating. The governor of the bank, Dr. Ernest Addiso, said the creation of the e-cedi is at an advanced stage. The team is now moving to the implementation phase.
"The Bank of Ghana was one of the first African Central Banks to declare that we were working on a digital currency looking at the concept of an e-cedi. After the implementation phase, we have a pilot phase where a few people would be able to use the digital cedi on mobile applications. From that pilot, we will be able to determine whether this is feasible," he said.
To learn more about Bitcoin, download the Bitcoin Beginner's Handbook for free.
Weekly Roundup: African TikTok Influencer Launches NFT Collection on Binance & More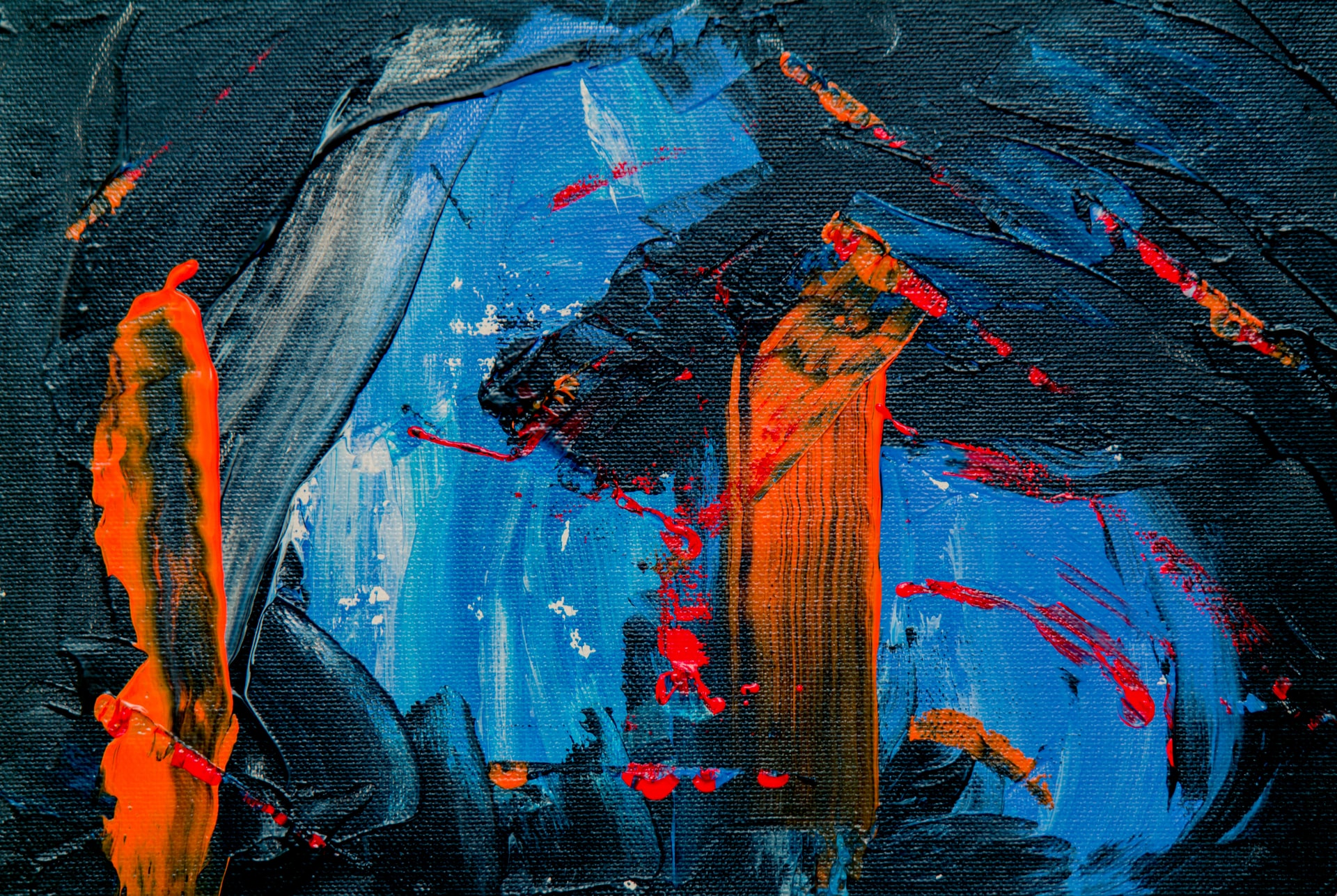 African Tiktok influencer Wian launched a premium NFT collection on Binance after successfully selling out his debut NFTs. To learn about this and other top crypto stories, keep reading.
African Tiktok Influencer Wian Launches Premium NFT Collection on Binance
The largest Tiktok influencer in Africa, Wian, launched a premium NFT event collection on September 21 on the Binance NFT marketplace.
According to the company, the collection features six animated cards. They include the Joker, the King, the Ace, the Smile card, the Gold card (premium), and the Dogecoin card. The collection displays the influencer's love "for magic as a means of entertainment and inspiration." Wian is an influencer from South Africa.
"With everything going on in the world, using my influence to instil "magic" in those less fortunate will give me a smile wider than the Joker!" said Wian.
Wian was one of the 100 creators that rolled out NFTs in June 2021 on the Binance NFT marketplace. His debut NFT collection on Binance sold out.
"We are especially excited to host African creators as we see the profound opportunity NFTs and the blockchain bring to the entire continent. […] It is important that African creators are provided an even larger platform with optimal solutions to reach a more global audience," said Emmanuel Babalola, Director at Binance Africa.
Zimbabwean Artists Make Sales Via NFT Art
Three Zimbabwean artists have taken advantage of the NFT space to sell their art. Indigo Saint, Greatjoy Ndlovu, and Nyash Warambwa have all successfully sold NFT art on NFT marketplaces.
According to an article on BitcoinKE, Saint sold NFT art for $29 on Phantasma, while Warambwa sold two NFTs for 1.55 ETH. On the other hand, Ndlovu sold his first NFT for 0.7 ETH.
Ndlovu is a globally acclaimed artist that highlights societal issues in his work. He believes that the NFT space provides an opportunity for African artists to showcase their work to a larger audience. Moreover, he hopes that he will inspire more African artists to sell NFT art.
Nigeria's Daba School is Facilitating Financial Freedom in Africa
According to the latest Blockchain Nigeria User Group (BNUG) report, Daba School is facilitating financial freedom on the continent. Chris Ani founded the online education platform in 2019 to impart high-income and in-demand digital skills to young people.
Daba School offers courses such as crypto trading and investment, video production and editing, and graphic design. So far, the platform has helped many students to acquire life-changing skills.
"Stories of Daba's impact abound. Blessing, a graduate from the University of Port Harcourt, made over 1 million Naira in 30 days from crypto trading," BNUG shares in the report.
DishAfrik Offers African Cuisine NFT Art as Fundraising Perk
DishAfrik is offering African cuisine NFT art as a fundraising perk. The NFT will be a collage with images of 54 recipes from the 54 African countries. Moreover, the NFT will have metadata with recipe information for each dish. DishAfrik is a platform that wants to make African dishes more accessible globally.
The company plans to offer this NFT as a perk to the participants of the Indiegogo campaign. Funds raised during the campaign will go towards the development of the DishAfrik app.
"On DishAfrik, Africans [can] discover other African recipes. Also, Africans in the Diaspora [can] re-experience long-forgotten flavours from their childhood. Non-Africans who are interested in the cuisines from Africa may find much to learn and incorporate into their own kitchens," an article on Further Africa explains.
The Indiegogo campaign began on September 13.
To learn more about Bitcoin, download the Bitcoin Beginner's Handbook for free.
Weekly Roundup: Crypto Market in Africa Grows by Over 1,200%, Paxful Integrates Lightning & More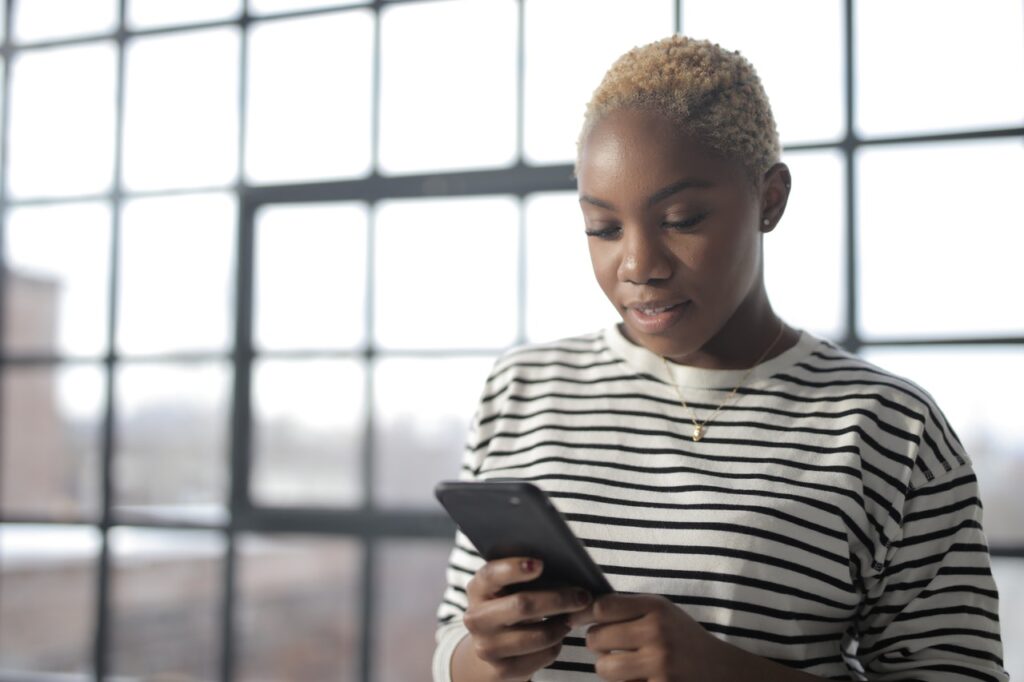 In this week's news roundup, we will cover the rapidly growing crypto market in Africa, Paxful adding Lightning support, and other top stories.
Crypto Market in Africa Grows by Over 1200%
According to a report preview by Chainalysis, the crypto market in Africa has grown more than "1,200% by value received in the last year." Additionally, the continent "has some of the highest grassroots adoption in the world."
Chainalysis also noted that Africa's cryptocurrency economy is the smallest but the most dynamic and exciting.
"In addition to being the third-fastest growing cryptocurrency economy, Africa also has a bigger share of its overall transaction volume made up of retail-sized transfers than any other region at just over 7 per cent, versus the global average of 5.5 per cent," Chainalysis wrote.
Africans are also the biggest users of P2P platforms.
About 47 Per Cent of South African Adults Hold Crypto
Market research and data specialist company KLA has found that about 47 per cent of South African adults hold cryptocurrencies. However, the highest number of this population holds low-value crypto investments.
"While this percentage is high, the amount invested is low. This indicates that the bulk of South African crypto investors are experimenting and dabbling without making a significant financial investment," said Tessa Nowosenetz from KLA.
KLA's study discovered that 25 per cent of those interviewed hold crypto worth between $7 and $70. On the other hand, thirteen per cent of the respondents hold cryptocurrencies worth between $7 and $700. The KLA study also found out that 43 per cent of the respondents are mainly interested in making quick gains.
Paxful Integrates Lightning
Paxful has announced that it has integrated the Lightning Network on its platform to provide faster and cheaper transactions. The initiative is in partnership with Lightning Labs.
"The Lightning Network is the cheapest option for Bitcoin micropayments, which will massively amplify Paxful's work around leveraging how Bitcoin can be used as a means of exchange rather than a speculative asset. Lightning is capable of handling 5 to 10 transactions per second but it has the potential to process hundreds of thousands of transactions per second," said Paxful CEO Ray Youssef.
According to Youssef, the Lightning Network will accelerate adoption because it will make bitcoin "a strong financial contender for everyday transactions."
Zimbabwe's Minister of Finance Shops for Crypto Solutions in Dubai
Recently, the Minister of Finance in Zimbabwe, Mthuli Ncube, visited the DMCC Crypto Centre in Dubai where he identified solutions for cheaper remittances.
"I visited the DMCC Crypto Centre in Dubai, which is a fascinating incubation hub for cryptocurrency and payment solutions. [I] came across solutions that could lower charges for diaspora remittances," he tweeted.
While it is not clear whether the country will follow up this visit with a partnership, Ncube's openness to crypto is seen as a good sign. However, payment platforms in Zimbabwe are at a loss why the Minister had to seek solutions in Dubai. For instance, Uhuru Wallet is a blockchain-based platform that facilitates remittances in the country.
To learn more about Bitcoin, download the Bitcoin Beginner's Handbook for free.
Weekly Roundup: Locals in Senegal Lose Hope on Akon City & More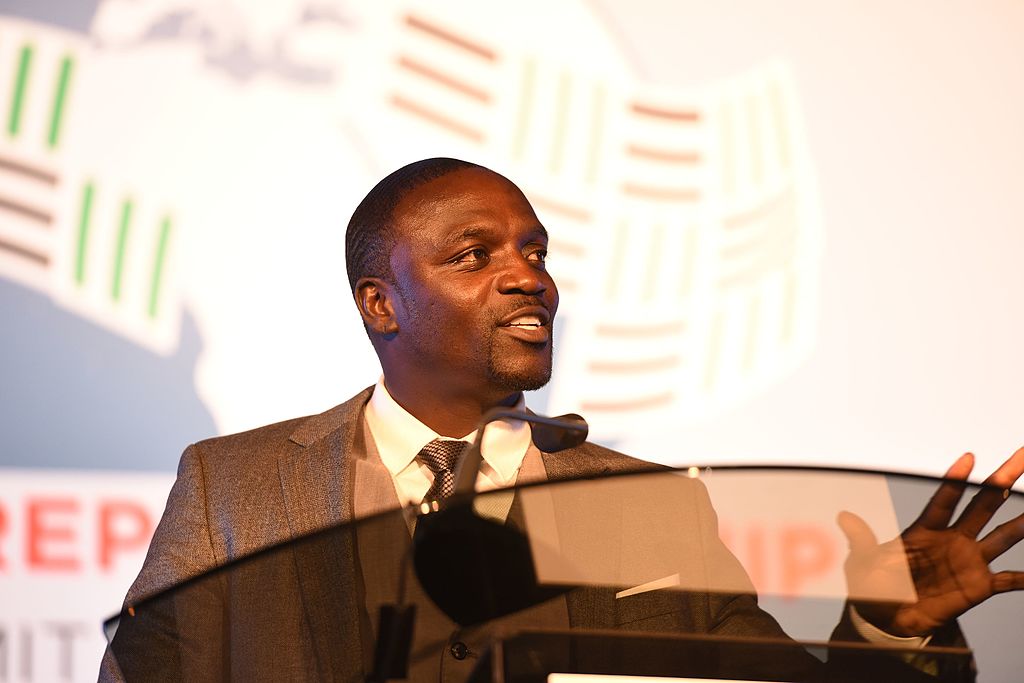 A major event went down this week when El Salvador became the first country to accept bitcoin as legal tender. This step could have opened the door for more countries to start embracing cryptocurrencies. Cuba, for instance, announced that it will start recognising and regulating cryptocurrencies.
Back to the African crypto space, locals in Senegal have lost hope in the development of Akon City. Keep reading to learn about this and other top stories on our weekly news roundup.
Locals in Senegal Lose Hope on Akon City
After erecting a ceremonial stone on the grounds where Akon City is set to stand, the villagers of Mbodiene have not seen any activity from the developers since. They are now in doubt, wondering whether this city that could change their lives will ever become a reality.
"They laid the foundation stone with a lot of speeches and promises. Compared to everything that was announced, I do not think we have seen much yet," said Jules Thiamane, a 35-year old local.
The movie Black Panther-inspired the vision behind Akon City, a $6 billion smart city with a crypto-powered economy. Named after its visionary, Akon, the proposed city will have a shopping centre, hospital, waste centre, police station, school and solar power plant by 2024. The developers plan to fully complete the project in 2030.
However, Paul Martin of the engineering firm that won the contract to construct the city says that plans to build the city are still ongoing. He also said the project has raised over $4 billion in funds and may begin in October after the Akoin project in Kenya is complete.
CBN Plans Tiered AML/KYC Requirements for eNaira
The Central Bank of Nigeria (CBN) plans to roll out tiered AML/KYC requirements with its digital currency in October.
The central bank will launch the pilot testing of eNaira, the central bank digital currency (CBDC), on Independence Day, October 1. Besides a tiered ID verification system, CBN will create transaction limits for each tier.
According to an article on Cointelegraph, these CBDC plans could indicate that more anti-crypto laws are likely to arise in Nigeria. For instance, China intensified its crypto crackdown efforts after rolling out its digital currency for public testing.
The eNaira will complement the Naira, but it will act as a non-interest-bearing digital currency.
Luno Restricts Customer Withdrawals
Cryptocurrency exchange Luno has set new rules restricting customer withdrawals. According to the exchange, the purpose of the restrictions is to "act as a deterrent for illicit actors moving large amounts of funds within the crypto ecosystem."
The exchange is using a risk-based approach to set the limits for each client. However, Luno has not disclosed how it sets these dynamic risk-based limits. The limits are also different from those published on the website.
Interestingly, Luno users cannot influence their risk scores. However, they can "optimise their risk position by keeping their account information up to date, enabling safety features on their account, and generally keeping their account secure," said Marius Reitz, the GM for Luno Africa.
To learn more about Bitcoin, download the Bitcoin Beginner's Handbook for free.