Weekly News Roundup: New P2P Trading Volume Records, ICE3X Launches Debit Card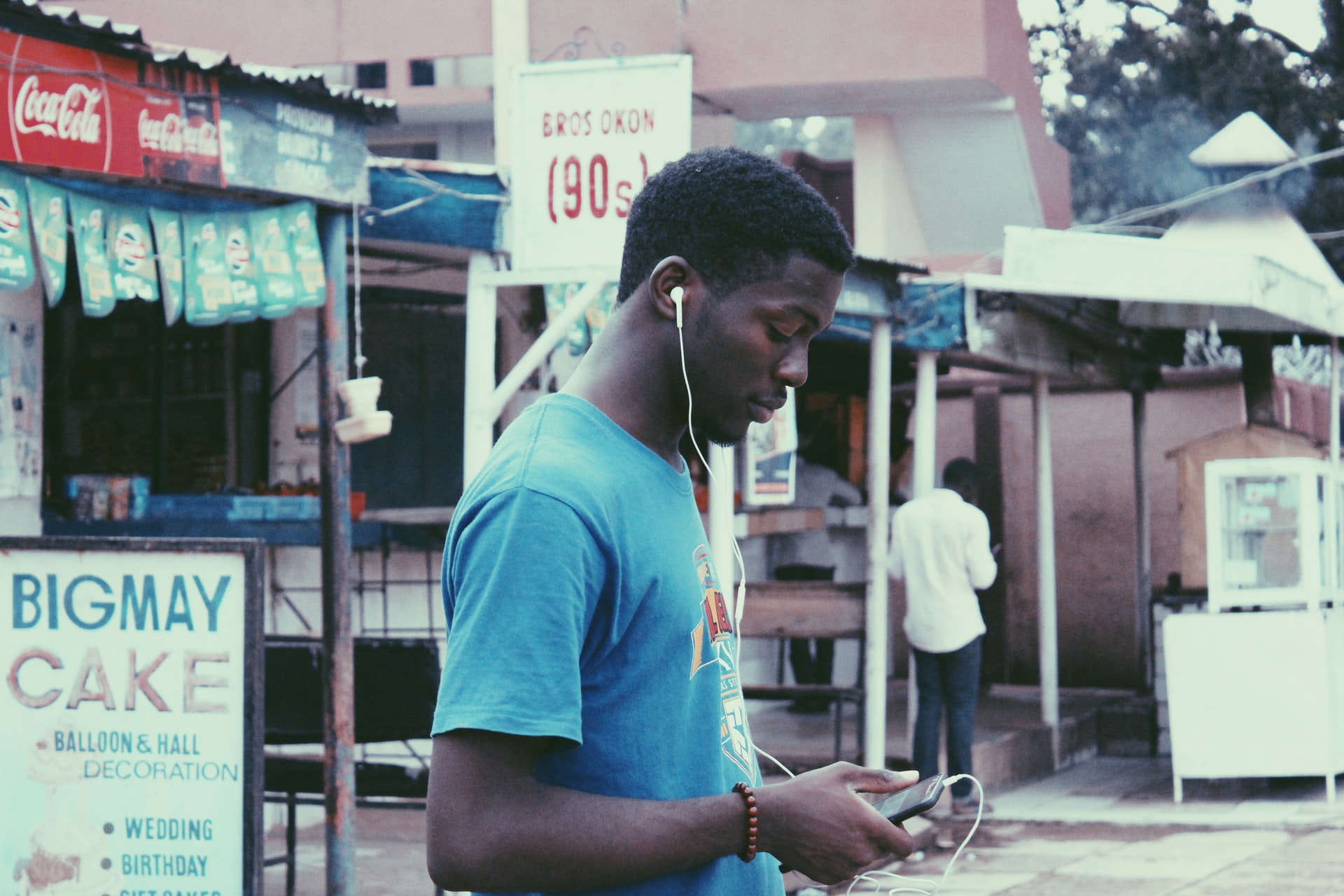 In Bitcoin Africa's Weekly News Roundup, we look at the most trending blockchain and cryptocurrency stories from Africa this week.
Here are our best picks!
Africa Breaks P2P Trading Volume Record
The continent recorded a new P2P trading volume record over the last week. Trading on LocalBitcoins and Paxful in Sub Saharan Africa reached $10 million.
[1/5] Holy Smokes! Sub-Saharan Africa had its first 10M voume week ever on P2P exchanges, stomping the weekly record set in Dec 2017! The volume is likely a bedrock of utility use with a substantial bump of speculation related to the halvening: pic.twitter.com/CTIAoFbSRf

— Matt Ahlborg (@MattAhlborg) May 5, 2020
A huge chunk of the volume came from Nigeria, which came close to its all-time high record set in December 2019. Nigeria recorded $7.2 million in volume on both platforms. However, Ghana and Kenya set new highs with a Kenya recording $1.6 million, and Ghana recording $800k, respectively.
The Central African Republic has also been recording great numbers for the last three weeks, which is interesting to see since the country has not been known for high volumes in the past.
Paxful made 20%+ more in trading volume, mainly as a result of new sign-ups from Ghana and Nigeria.
Another BlockBuster week on @Paxful. Trade volume up over 20%+ and record breaking new user signups! Ghana 🇬🇭 Nigeria 🇳🇬 and Pakistan 🇵🇰 are leading the way! #bitcoin recent upswing will soon have another wave based on real human demand! #p2pfinance

— Ray "Adewale⚡️Uwaifo" Youssef (@raypaxful) May 5, 2020
Beyond P2P marketplaces, exchanges like Luno have so shared tweets indicating a mad rush of new users. In Ghana, Ebitcoinics, a local exchange, made 70% more trades in April compared to March. 
Most analysts are pointing to the bitcoin halving as the reason for the increased interest in bitcoin. With a few days more to go, it will be interesting to see if the volumes hold up.
ICE3X Launches Crypto Debit Card For South Africa
Popular South African cryptocurrency exchange, ICE3X, launched a crypto debit card this week. The new cards may come as a Mastercard or Visa card, depending on the user's preference. Exchange users in South Africa can order a card for an R250 one-off fee.
The new crypto debit card will come with the following fees:
Swipe & Spend: Free
Cash withdrawal:  R10 – R18 (Dependent on the bank)
Cashback from retail outlet: R3-R5 Flat Fee (Dependent on the outlet)
Maintenance Fee: R10 per month
ICE3X has been releasing a lot of new features this year. The debit card follows the launch of a native token, Artificial Intelligence Coin (AIC).
Paxful Raises Funds For COVID 19
Paxful has been a cryptocurrency leader in humanitarian aid on the continent. Its "#BuiltWithBitcoin" campaign has built full school blogs in some countries in Africa.
Considering the global pandemic situation, Paxful has opened a fundraising campaign to help people in South Africa, Nigeria, and South Africa. Funds raised will be used to purchase PPE's and relief items. 
Africa has recorded relatively fewer confirmed cases of coronavirus. Despite this, the pandemic has stretched health systems thing and has created cracks in various economies.
On the markets, bitcoin is seeing positive price action, briefly touching the $10,000 level on Thursday evening. The third bitcoin halving is closer than ever, and the hype is bringing in new users.
Weekly Roundup: ICE3X Liquidator Finds a 54 Bitcoin Discrepancy, Xend Finance Rolls Out Launchpad & More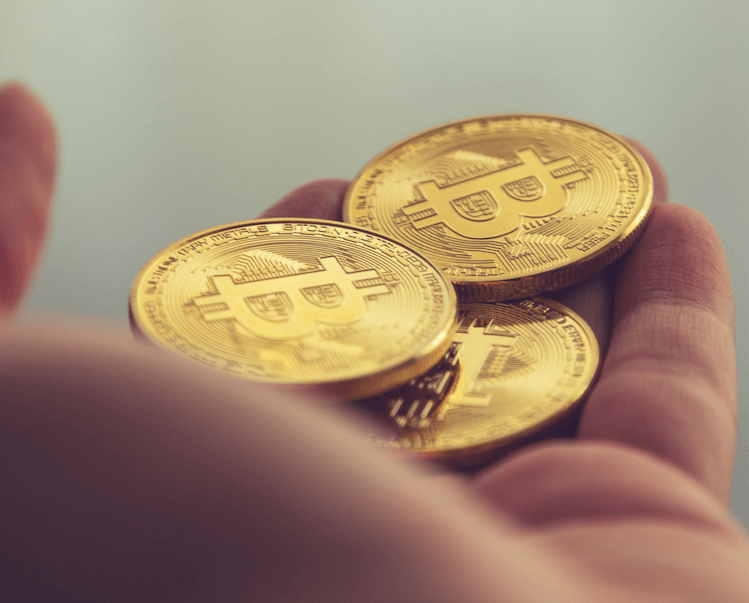 It has been an exciting week in the crypto space as bitcoin climbed to a new all-time high. In this weekly roundup, we will cover this story, the discovery that ICE3X's liquidator has made, Xend Finance's launchpad roll out, and more.
ICE3X Liquidator Finds a Discrepancy of 54 BTC
ICE3x liquidator, Dewald Breytenbach of National Liquidators, has said that it can only account for 22 out of the 76 BTC that belonged to the defunct crypto exchange. The South African exchange closed down about six months ago and has been in liquidation ever since. Before shutting down, ICE3X suspended trading due to discrepancies in its litecoin and bitcoin holdings. According to the liquidator, they are talking to ICE3X's tech provider, Merkeleon, to make sense of the discrepancy.
Several reports said that the exchange closed down because of low liquidity. However, it now appears that the reason could have been a dispute between the exchange and Merkeleon.
"The problem appears to have started when a dispute arose between ICE3X and its platform provider, Merkeleon, based in Europe," said Breytenbach.
Xend Finance Rolls Out Launchpad
DeFi platform, Xend Finance, has rolled out the first African decentralised launchpad. The launchpad will support projects that want to launch through digital assets, token sales, and the sale of physical hardware devices. The Xend Launchpad will connect these projects with the right community and investors.
"By staking and holding $XEND tokens, investors can gain early access to the same top projects that are normally only available to top venture capitalists," said Xend Finance.
The company will conduct thorough due diligence before listing any projects on the launchpad. Projects can apply here.
South African Crypto Trader Accused of Fraud to Turn Himself In
A South African crypto trader accused of fraud will turn himself in after the police issued a warrant of arrest. Sandile Shezi has, however, denied defrauding the two disgruntled investors through his company Global Forex Institute.
"These shareholders signed up, not for investments, but our education programme. Our training includes technical analysis, fundamentals and a bit of this and that. You go through us to run your own small personal portfolio, not trade," said Shezi.
The 29-year old crypto trader, known as the youngest millionaire in South Africa, is considering buying out these shareholders. He also said that he was stunned that some shareholders were making fraud allegations, yet they are a part of the business. Shezi has also denied that Global Forex Institute is a financial services provider.
Cardano's EMURGO Partners with Adanian Labs
Cardano's investment arm, EMURGO, has partnered with Adanian Labs. The goal of the partnership is to scale technology startups in Africa. EMURGO has also invested an undisclosed amount in Adanian Labs.
"This investment is focused on achieving one of the goals of Cardano, which is to bring financial and educational empowerment via its blockchain platform to the billions who lack these opportunities," Africa News reported.
Adanian Labs is a Pan-African venture studio where tech starts on the continent can access important resources to help them scale sustainably.
"We are extremely encouraged by the partnership with EMURGO Africa as their vision to build a thriving technology ecosystem in Africa is well aligned with ours. We aim to build 300 tech-powered, impact-driven startups by 2025," said John Kamara, Adanian Labs CEO.
Bitcoin Surpasses the $66,000 Mark
On October 20, 2021, bitcoin surpassed the $66,000 mark to record $66,930.39, according to data on Coinmarketcap. This was the first time bitcoin recorded such a price.
The new all-time high came after the listing of Proshares Bitcoin Strategy ETF on the New York Stock Exchange. This was the first bitcoin ETF to be listed in the US.
Bitcoin has been hovering above $60,000 over the last few days, signalling that it could hit new highs before Q4 2021 closes.
To learn more about Bitcoin, download the Bitcoin Beginner's Handbook for free.
Weekly Roundup: Luno Hits 9 Million Customers, Jelurida to Launch Blockchain Education Tour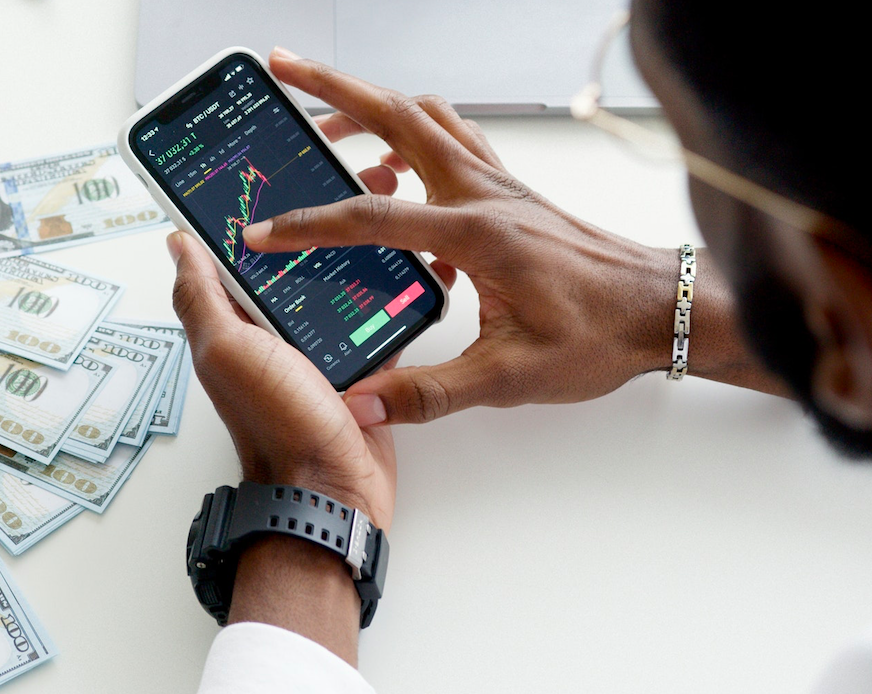 Crypto exchange Luno has announced this week that it has hit nine million customers. To learn about this and other top stories, keep reading.
Luno Hits 9 Million Customers
Crypto exchange Luno has announced that it has hit nine million customers. The company has achieved this milestone after acquiring one million customers in slightly over four months. More than 30 per cent of the new one million customers are from South Africa. In the last year, Luno has obtained more than 3.6 million new customers.
"The average value of first deposits made by our million new customers is around R550 (USD37). Most new customers (67 per cent) bought Bitcoin, while 43 per cent bought Ripple and 20 per cent bought Ethereum. Of the new customers, 37 per cent are aged between 18 and 24, and gender splits align with trends in financial services – almost three quarters (71 per cent) are male. As we hit the 9 million customer mark, it is a fitting symbol that Luno's logo now adorns an iconic building in Cape Town's unofficial financial district on the foreshore," said Marius Reitz, GM for Africa at Luno.
Binance Ceases Derivatives Trading in South Africa After Regulator's Warning
After a meeting with South Africa's Financial Sector Conduct Authority (FSCA), Binance will no longer provide derivatives trading to South Africans. According to FSCA, South Africans cannot open new derivatives trading accounts on Binance, and existing accounts have to be closed within 90 days. Moreover, Binance is not authorised to "render any intermediary services in South Africa in terms of the Financial Advisory and Intermediary Services Act, 2002 (FAIS Act)."
In a statement, Binance said that it would no longer offer futures, margin, and options trading in South Africa, as well as leveraged tokens.
Recently, regulators in several countries have been scrutinising Binance and its activities. For instance, the crypto exchange is under investigation by the Justice Department and IRS in the US.
Jelurida to Launch 30-Day Blockchain Education Tour in East Africa
Jelurida Africa has announced that it will launch a 30-day blockchain education tour in East Africa. The tour will start in Zanzibar on October 23 then proceed to Kenya, Uganda, Rwanda, Tanzania, Zimbabwe, Malawi, and Mozambique.
The company will promote blockchain education through meetups in financial institutions, universities, and public offices. The team that will participate in this tour comprises smart contract and distributed ledger technology experts.
Jelurida – an African arm of the organisation behind the Nxt, Ardor, and Ignis blockchain – is targeting lawmakers, developers, private firms, and blockchain enthusiasts.
Police Issue Arrest Warrant for South African Crypto Trader
According to an article on Bitcoin.com, a South African crypto trader is in trouble for allegedly defrauding an investor R500,000 ($33,000). Allan Ledwaba, the victim, invested the funds in Sandile Shezi's company Global Forex Institute. Ledwaba secured the $33,000 through a loan from his father.
"The agreement was that he would trade the money for me, and then every year he would give us [a] profit and then the full amount we had invested thereafter. But I became suspicious when I researched the name of the law firm used to draw up our contracts. I went to the law firm and spoke to the director, who said that they did not have a relationship with Sandile," Ledwaba said.
Another investor also claims that he invested his pension of $67,000 with Shezi's company. However, the company defaulted on monthly dividend payments, forcing the investor to ask for a reimbursement. Unfortunately, he only received $6,700.
These are not the first cases of crypto scams in the country. South Africa is still reeling from the MTI and Africrypt scams.
Algorand Announces Bounty Hack for African Developers
The Algorand Foundation and Reach, in collaboration with Africa Blockchain Alliance, have announced a Bounty Hack for African developers. The Decentralised Umoja Bounty Hack is a guided hackathon where participants will learn how to build DApps. Participants will have to complete projects over a six-week period (October 25 to December 10, 2021).
The program includes prizes and incentives. For instance, teams that do not make it to the top 3 will get $600. Interested candidates have until October 22 to send their applications.
To learn more about Bitcoin, download the Bitcoin Beginner's Handbook for free.
Weekly Roundup: 48% of Africans Invest in Crypto to Fund Their Children's Education & More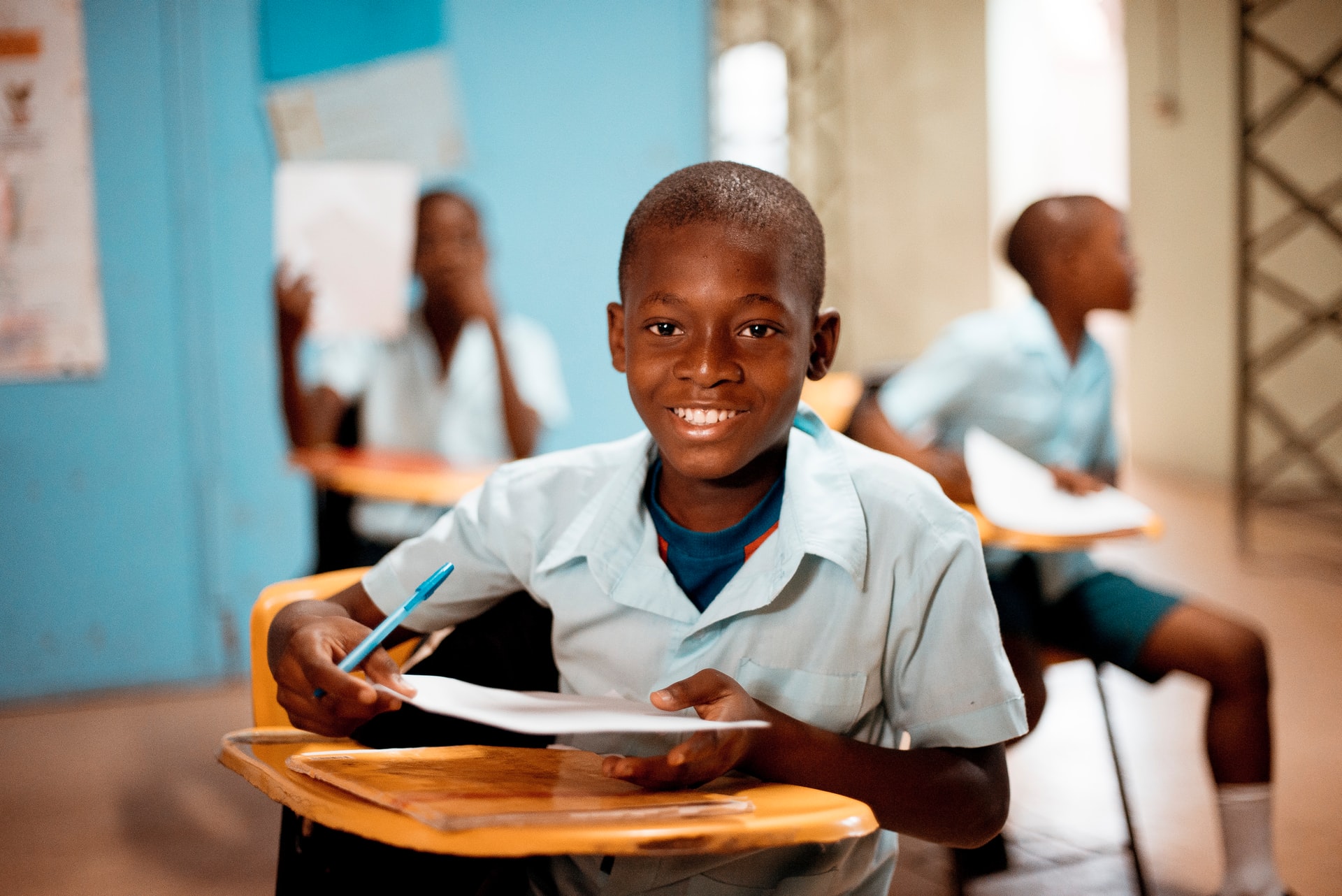 In this weekly roundup, you will find out why Africans invest in crypto thanks to a Luno survey. Also, you will read about other top crypto stories.
BitcoinAfrica.io to Host First Twitter Space on the Basics of Bitcoin
Today at 1pm WAT / 3pm EAT, Bitcoin Africa's new Chief Community Officer, Roselyne Wanjiru, will host our first-ever Twitter Space to cover the basics of Bitcoin. Tune in and learn!
🔊 We're hosting our first #TwitterSpaces tomorrow at 1pm WAT / 3pm EAT.

Our Chief Communit Officer @WRoselyne_ will go over the basics of #Bitcoin from how it works to where you can but it.

Tune in tomorrow!🎧 pic.twitter.com/QH6VqIIUMS

— BitcoinAfrica.io (@BitcoinAfricaio) October 7, 2021
48% of Africans Invest in Crypto to Fund Their Children's Education
Luno carried out a survey that revealed 48 per cent of Africans invest in crypto to fund their children's education. The crypto exchange interviewed almost 7,000 people from Kenya, Nigeria, South Africa, Indonesia, the UK, Australia, and Malaysia.
Survey results from the three African countries indicate that 69 per cent of investors deal with digital assets to give their families a better life. Additionally, 48 per cent of the respondents would set aside their salaries in crypto to pay school fees. On the other hand, 43 per cent would create a fund to pass on to their families. Three per cent of those interviewed said they do not have a plan for their crypto investments.
"In recent weeks, there has been a lot of attention on the scale of Africa's crypto revolution. Whilst its potential is hugely exciting, it is vital we ensure consumers are engaging with this transition in a safe and responsible manner," stated Marius Reitz, Luno's General Manager for Africa.
Interestingly, the survey disclosed that 55 per cent of Nigerians don't understand cryptocurrencies. In Kenya and South Africa, this percentage is 56 and 64, respectively.
CBN Postpones eNaira Launch
The Central Bank of Nigeria (CBN) has postponed the launch of the eNaira. The bank had scheduled the rollout for October 1 but postponed it due to unexpected high website traffic. According to an article on Nairametrics, the eNaira website obtained 480,000 hits on the first day. The next day, the number rose to more than 1.7 million visitors and has been averaging 2.8 million hits ever since. Therefore, Apex Bank, CBN's partner, is running a stress test to ensure that the system can handle a lot of traffic when the CBDC goes live.
On September 30, CBN's Director of Communication Osita Nwanisobi said the bank decided to postpone the launch "in deference to the mood of national rededication to the collective dream of One Nigeria." The launch was going to coincide with Independence Day.
If Nigeria sees its CBDC plans through, it will be the first African country to cross this milestone.
University of Cape Town to Offer Blockchain Course
The University of Cape Town will start offering a six-week blockchain and digital currency course on November 1. Students that want to take this course can start enrolling from October 26.
The university's website states that the course will be taken online, and students will pay Rs 49,104. They will also receive a certificate upon successful completion of the course. The university is targeting professionals working in the financial sector and people interested in cryptocurrencies.
Some of the topics the course will cover include Central Bank Digital Currencies (CBDCs), crypto assets, and blockchain technology.
Crypto Platform Ejara Raises $2 Million
Crypto platform Ejara has raised $2 million in a funding round. The platform helps users to invest in crypto and other investment products. As reported in an article on TechCrunch, Anthemis Group and CoinShares Ventures led the funding round. The other participants were Mercy Corps Ventures, NetX Fund, Lateral Capital, LoftyInc Capital, and angel investors Pascal Gauthier of Ledger and Jason Yanowitz of Blockworks.
"The built-in transparency and security of the blockchain combined with the popularity of mobile banking in Africa made it clear to me that a blockchain-based mobile investment platform was the key to expanding financial inclusion. But as all these crypto companies were popping up left and right, I felt very few were speaking to Francophone Africans like myself," said Nelly Chatue-Diop, the CEO of Ejara.
Ejara, which is based in Cameroon, is targeting the Francophone market in Africa. The company is providing a place where French-speaking Africans can buy, sell, exchange, and store their crypto in non-custodial wallets. In collaboration with MoonPay, Ejara also helps French-speaking Africans abroad to send money home.
Bitmama Acquires $350,000 in Pre-Seed Funding
Bitmama, a cryptocurrency exchange in Nigeria, has raised $350,000 in a pre-seed round. Flori Ventures led the funding round with participation from several venture capitalists and angel investors.
"We are particularly interested in projects that explore universal basic income, community commerce, community currencies, natural-capital-backed currencies, accessible DeFi primitives, earnings platforms, and peer-to-peer marketplaces," said Maria Alegre, the Co-Founder of Flori Ventures.
Bitmama's users are in Nigeria and Ghana. In 2021, the platform recorded more than $6 million in transaction volumes.
To learn more about Bitcoin, download the Bitcoin Beginner's Handbook for free.