The Practical Use Blockchain Technology And Digital Asset Bootcamp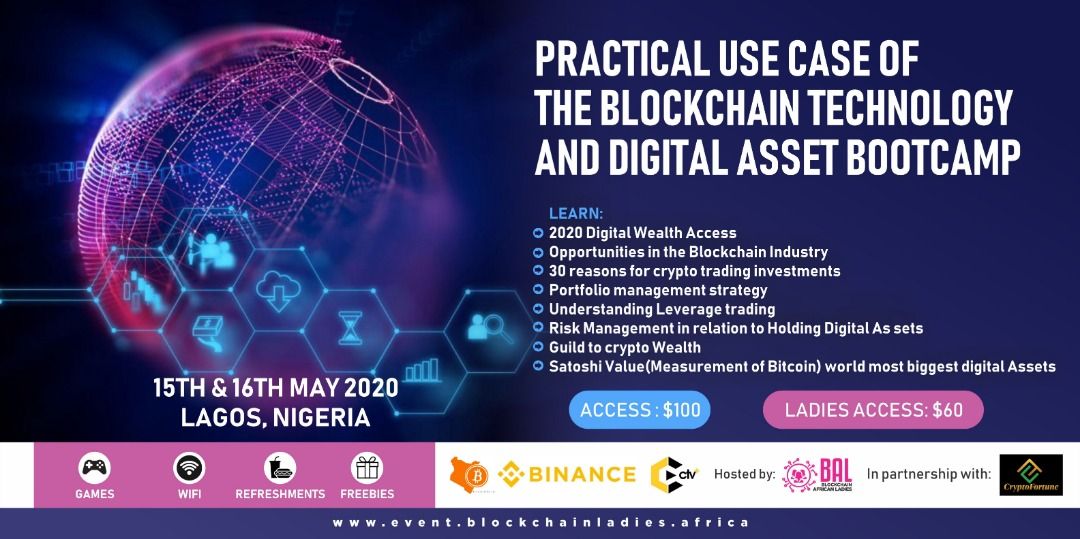 Knowledge is appreciated better when one can apply it in practical situations. Therefore, Blockchain African Ladies in partnership with Crypto fortune and Binance as supporting partner presents you with a 2-day bootcamp that will empower you with practical applications to help you achieve financial independence linked to Blockchain technology and digital assets.
Step-by-step guide on how to monetise digital assets in this new decade including career opportunities available in the blockchain industry.
How to leverage enterprise use cases of Blockchain technology in order to improve systems and processes.
Lagos state – Blockchain African Ladies will hold a 2-day bootcamp powered by Blocktech Women Conference with CryptoFortune as a major partner and Binance as a supporting partner.
Media partners include CryptoTv Plus and Coingecko. This 2-day bootcamp will impact and teach you the applications and benefits of Blockchain and cryptoassets. Blockchain technology and digital assets have impacted and influenced the tech and financial worlds in the last few years. With education and practical guides, people can adopt this emerging technology and gain financial freedom through it.
"The blockchain is all about bringing in transparency and efficiency into the existing systems which are running the upstream and downstream supply chains and making them more proactive and predictive." ― Rahul Guhathakurta, The Age of Blockchain: A Collection ofArticles
Blockchain technology and digital assets have intrinsic value and abilities that will make them stand the tests of the financial market and scale-up. Hence, it will create a wide range of career opportunities and financial investment options for individuals who want to increase their streams of income and skillsets. Today is early enough to cash into digital assets because very soon, the industry will become too competitive and this will hike the value.
Blockchain African Ladies in partnership with CryptoFortune will break all these down over lunch and dinner on the 1st and 2nd May 2020.
LEARN ABOUT THE OPPORTUNITIES IN THE BLOCKCHAIN INDUSTRY, PRACTICAL/HANDS-ON SESSIONS ON CRYPTOCURRENCY TRADING AND INVESTMENT PORTFOLIO MANAGEMENT STRATEGIES, UNDERSTANDING LEVERAGE TRADING, RISK MANAGEMENT IN HOLDING DIGITAL ASSETS, SATOSHI VALUE (MEASUREMENT OF BITCOIN) WORLD BIGGEST DIGITAL ASSETS, 2020 DIGITAL WEALTH ACCESS.
JOIN THE DIGITAL WEALTH ACCESS BOOTCAMP FOR JUST $100 – LADIES ACCESS: $60
Register now: https://event.blockchainladies.africa
There is no amount too high to pay for value because the value will always reproduce value. Itisimperativetoparticipateinthisbootcamp, be one of the early birds to signup. The bootcamp will include lots of practical and mental exercises, therefore, registration before the event is vital to participating in this high rated blockchain bootcamp.
"I describe Bitcoin as "a digital version of gold" eGold." ―Arif Naseem
Practical use case of Blockchain technology and digital assets 2-day bootcamp is an opportunity you cannot afford to miss. Come and receive strategies from experts in the field
Blockchain African Ladies is a non-profit organization targeted towards Blockchain education and financial inclusion. 
Disclaimer: This is a paid sponsored post. Readers should do their own due diligence before taking any actions related to any company, product or service mentioned in this article. BitcoinAfrica.io is not responsible, directly or indirectly, for any loss or damage caused by or in connection with the use of or reliance on any content, product or service mentioned in this sponsored post. 
Africa's First Government-backed NFT Initiative, AFEN Partners with Quidax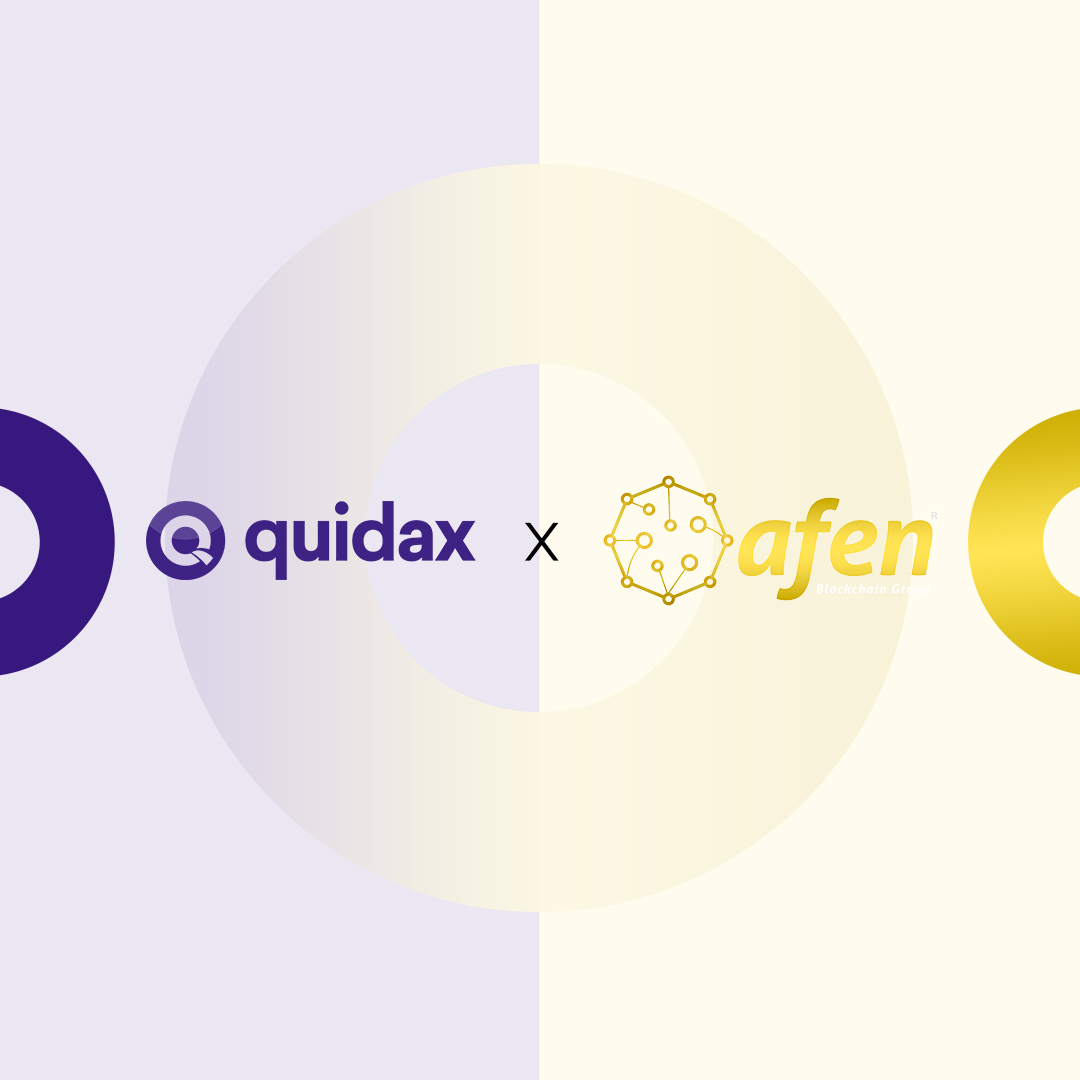 Lagos, May 3, 2021 — Africa's first government-backed NFT initiative, AFEN on Friday announced a partnership with cryptocurrency exchange, Quidax.
AFEN, which aims to be a leading hub for African Blockchain, stated the partnership is strategic and would enable it to list the $Afen token on Quidax the home of BEP20 tokens.
According to a spokesperson at AFEN the partnership with Quidax lends credence to what they have been working on for a long time.
In a statement from Quidax, they mentioned the huge prospects of the NFT platform, which they believe will revolutionise opportunities in Africa. Quidax also stated they will continue to back credible cryptocurrency projects which will result in real-world usage.
As a result of the partnership, customers of Quidax will be able to buy the $Afen token as soon as it is listed. The listing date for $afen on Quidax and trading pairs are yet to be announced. Although, $Afen can be bought and traded on Julswap. As well as on Bitmart from May 1st, 2021.
The growing interest in NFTs has enabled AFEN to gain traction, attracting the attention of both established companies and startups. The project, which is the first government-backed NFT project in Africa, aims at revolutionising opportunities in Africa through blockchain technology is focused on three sectors; art, real estate, and education.
AFEN will have the exclusive right to mint legacy African arts upon the launch of its NFT marketplace, adding value to Africa's art. The $Afen token will be used for transactions on its NFT marketplace. AFEN is also expected to release a new roadmap that will include the development stages of its NFT platform as well as extensive tokenomics. More details about the $Afen token is available on the AFEN whitepaper and on the AFEN community on telegram
About AFEN
AFEN is a leading hub for African Blockchain with a focus on Decentralised Finance, Arts, Real Estate and Education on the Binance Smart Chain. AFEN has the objective of combining blockchain's immutable data structure and the backing of government bodies to provide legitimacy to products.
About Quidax
Quidax is the home of BEP20 tokens that gives anyone access to tokens on the Binance Smart Chain (BSC) and popular cryptocurrencies. It also enables Fintech companies to offer cryptocurrency services to their customers. Quidax was officially launched in 2018 and currently has customers in over 70 countries.
Disclaimer: This is a press release. Readers should do their own due diligence before taking any actions related to any company, product, or service mentioned in this article. BitcoinAfrica.io is not responsible, directly or indirectly, for any loss or damage caused by or in connection with the use of or reliance on any content, product, or service mentioned in this post. 
CryptoLocally Acquires Finance Bridge Trading Academy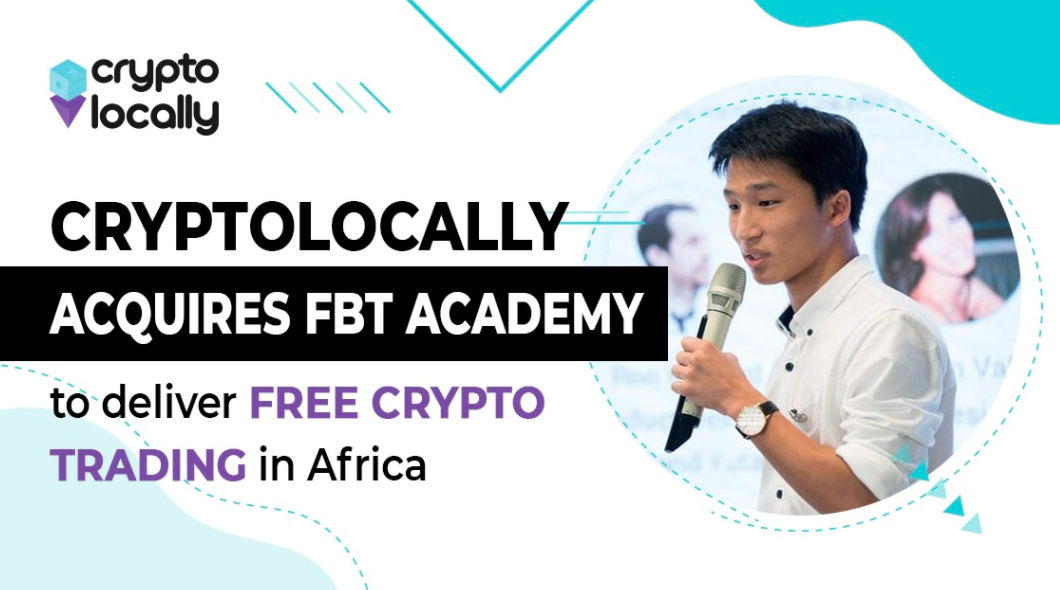 The world's first truly decentralised P2P trading platform, CryptoLocally, has recently revealed its acquisition of Finance Bridge Academy, Africa's fastest-growing online trading school. With this acquisition, CryptoLocally is looking to launch the CryptoLocally African Academy free online training courses specialised for users in Africa. Their main goal is to achieve financial inclusion by allowing their users to learn more about cryptocurrencies and crypto trading.
CryptoLocally is one of the leading P2P trading platforms in the industry. They support many of the popular cryptocurrencies in the market as well as many high-performance blockchains in the industry. In fact, they support over 50 coins. They are the first true decentralized P2P exchange powered by their native GIV tokens and the first to integrate DeFi functionality into their ecosystem with its Finance Wallet.
Finance Bridge Academy is a strategic trading and investment education company with over six years of experience trading in the financial markets. It has been providing paid trading courses for Africans, mostly in Nigeria and Ghana, educating them on how to get more out of trading this new asset class. Now integrated into CryptoLocally's ecosystem, these paid online courses are available for free for all registered users on their P2P platform. 
The launch of the CryptoLocally African Academy highlights its continuous effort for cryptocurrency's mass adoption and to promote free cryptocurrency literacy in Africa. This acquisition opens the door to more courses in the future for other African jurisdictions and other regions globally, especially in Asia. It is the first step to a larger international crypto academy.
CryptoLocally is starting its education program with a focus on Africa because traditional financial institutions have failed to provide financial services to the masses. Their antiquated and often unfair banking practices are designed to protect the interest of the privileged few.
"Africa is home to millions of tech-savvy youth who are very eager and receptive to technological innovations, especially for innovations that may give them the opportunity to achieve financial freedom and stability," says Hugo Campanella, co-founder of CryptoLocally. "Needing and eager to learn, they are the perfect demographic to introduce this burgeoning asset class that will revolutionize financial services in the near future and step towards a more equitable financial system in the region." Hugo Campanella added.
CryptoLocally's acquisition is expected to bolster the impressive crypto flow involved in Africa. In the last five years, Nigeria traded $566 million worth of Bitcoin which is the second-largest volume in the world. Nigeria's Bitcoin trade traffic increased at least 19% annually since 2017. As for Africa as a whole, the monthly crypto transfers to and from Africa under $10,000 increased by 55% the past year (Edward-Ekpu). This gives evidence that cryptocurrency is being increasingly relied on as a financial asset, and potentially, a store of value (DW).
Previously, CryptoLocally announced their first incubation project with GemsLab, a game studio based in Africa, Ghana. The game studio specializes in developing simple, exciting, and easy-to-learn blockchain-based games with the purpose of introducing crypto and blockchain to the masses via its games. 
CryptoLocally is strengthening its position in Africa which has been identified by many pundits and industry leaders as one of the regions that will benefit most from revolutionary technologies like crypto and blockchain. It also represents one of the highest potential growth for cryptocurrency usage in light of its ongoing digital revolution and less than Ideal traditional financial landscape.
Disclaimer: This is a press release. Readers should do their own due diligence before taking any actions related to any company, product, or service mentioned in this article. BitcoinAfrica.io is not responsible, directly or indirectly, for any loss or damage caused by or in connection with the use of or reliance on any content, product, or service mentioned in this post. 
Bitpunter.io Lists Licensed Bitcoin Casino and Betting Sites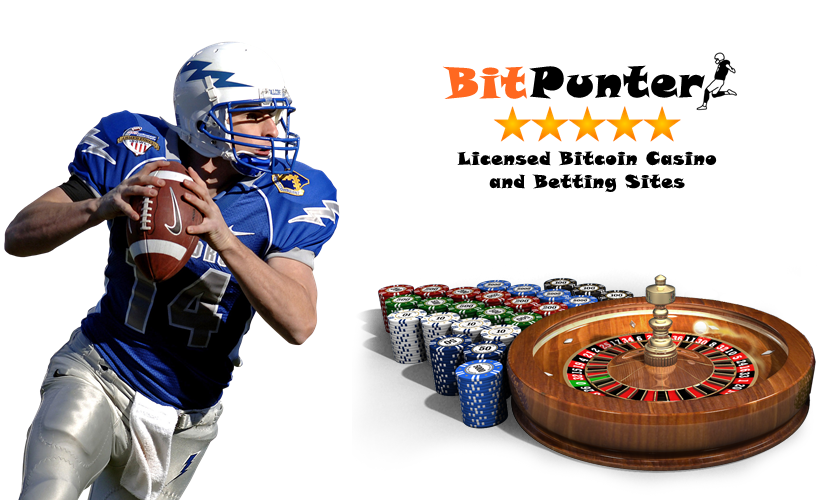 Bitpunter.io is happy to announce the launch of our brand new Bitcoin Betting and Casino guide. Bitpunter.io has more than 40 Bitcoin Casino and Betting site reviews. All the listed sites are licensed and offer provably fair casino games. Crypto and Bitcoin owners like to have a Provably Fair gaming platform. Now they can enjoy their Fair games at licensed operators as well. We aim to list only the Provably Fair casino and Bitcoin betting sites with gaming licenses. 
All the listed Bitcoin Casino and Betting sites are: 
Licensed in Curacao 

Offers Bonuses in BTC 

Has BTC as an account currency 

Offers games from top providers like NetEnt, Evolution, and Ezugi or offers provably fair games

Available to play from all over the World
Bitpunter.io gives you the best and most secure options to bet and gamble with your beloved Bitcoins. Betting and gambling with Bitcoin gives you great advantages such as anonymity and security. Our aim is to provide the best reviews of Bitcoin Casino and Bitcoin Betting sites and make your gambling experience as smooth as possible. We only list licensed Bitcoin Casino Sites with great bonuses and customer service. You can read our Casino Reviews and check out the games and bonuses they offer.
This way you will be able to have a comprehensive look on the Bitcoin gambling sector and decide where to use your Bitcoins for casino games and sports betting.
Bitpunter does Bitcoin Casino Site ratings according to 4 different criteria:
🔒

  Trust & Fairness: The most important thing about a Bitcoin Casino Site is to know if you can trust the house. The first criteria here is the existence of Provably Fair games where you can be sure about the fairness of the game outcomes. We also rank more classical Bitcoin Casino Sites highly if they offer casino games from trusted providers like NetEnt, Microgaming, Evolution Gaming, and Ezugi. The second criterion about Trust is knowing that you will be able to withdraw your winnings. This is mostly about the casino site's license as the licensing authorities is supposed to prevent the player funds and make sure they get paid out. We mostly prefer Curacao-based casinos.

🎰

  Odds & Games: When it comes to the availability of a wide range of games, we take into account the Bitcoin Casinos working with top casino game providers. They are able to provide 100s of live and slots games with their deals. If we are ranking a Provably Fair casino site we know that the games are most probably made in-house. We allow those casinos to have simpler designs and still get good ratings. A Provably Fair casino site is respected if they have more than 5 games but there are still very good casinos like Wolf.bet with only 3 games or Primedice with only 1 game of Dice. When it comes to sports betting sites we make sure that they offer decent odds and bet types.

💰

  Bonuses & Promotions: Our criteria are different for classical Bitcoin Casino Sites and Provably Fair Casino Sites. When it comes to classical Bitcoin Casino Sites, we expect them to give away hefty sign-up bonuses even tough it is supposed to be wagered 40 times. 40 times wagering is considered a fair amount of wagering as these sites are casinos not charities. When it comes to Provably Fair Casino Sites we do not expect them to give away juicy bonuses as they work on very low house margins like 1%. We focus on promotions, hourly-daily-weekly-monthly tournaments and give aways. Loyalty bonuses and cashback offers become more important at Provably Fair casinos.
☎  Customer Support: Offering customer support was almost unthinkable when the first Bitcoin Dice and Bitcoin Casino sites started. They usually came with on-site chat sections where users had to communicate with each other and hope for solutions. Thanks to the increasing demands of crypto gamblers and higher competition in the market, we are now able to get proper Customer Support with proper tools like Live Chat and Email. We take getting good customer support and showing respect to the users very seriously. We also take a look at the BitcoinTalk forum where we check how the operators respond to fellow gamblers and how likely they are to solve their problems.
Mission of Bitpunter.io
Our aim is to provide up-to-date information on all licensed Bitcoin Betting and Bitcoin Casino sites. I know that those Bitcoins are very valuable for every HODLer and we want to be sure about the safety of our funds when we bet or gamble with them. That is why I have gathered all the licensed Bitcoin Gambling sites and reviewed them for you. You can find both the Pros and Cons of every reviewed site and make your own calculated decisions. You can contact us through our website Bitpunter.io if you have any questions:
You can also follow us on Twitter for the latest Bitcoin casino bonuses: https://twitter.com/Bitpunterio