BEWARE: All Bitcoin HYIPs and MLM Schemes are Scams!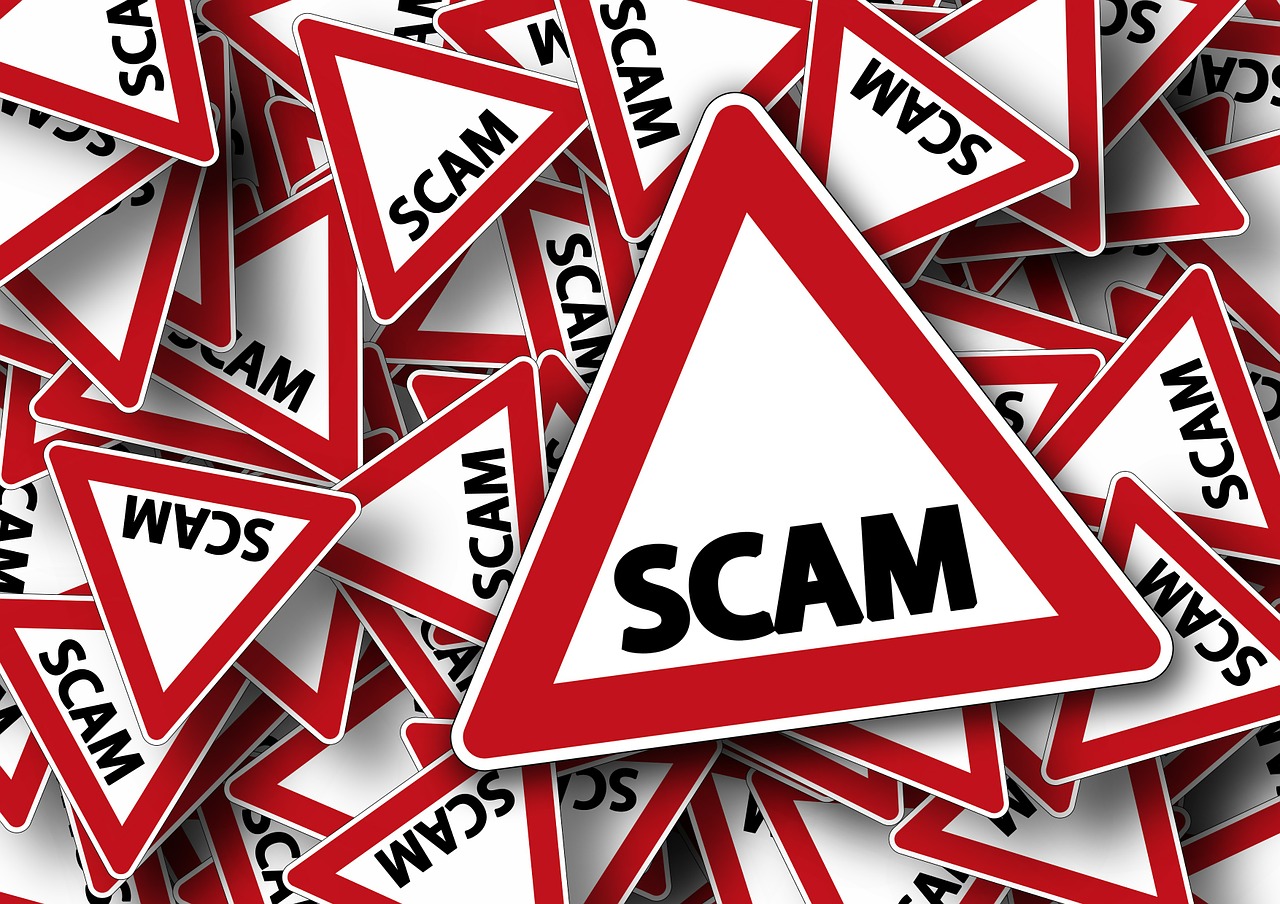 Bitcoin is the oldest and most popular cryptocurrency in the world. However, as bitcoin adoption is on the rise so is the number of bitcoin scams. Unfortunately, many of these scams have infiltrated Africa in the past few years and are preying on unknowing users who want to make money online using bitcoin.
In this article, you will find out why all so-called bitcoin high yield investment plans (HYIPs) and MLM schemes that involve bitcoin are outright scams and how to identify these schemes so that you do not fall victim to them.
What Are Bitcoin HYIPs and Why Are They Scams?
HYIPs (high yield investment plans) promise their "investors" very high returns on their invested bitcoin. The claimed returns (which are sometimes "guaranteed") can range from 1 percent per day up to 100 percent per month, or more.
HYIP operators usually claim that they invest their "investors" bitcoins in a sophisticated way to generate high returns. Of course, that is a complete lie. Instead, they only pay out when new money trickles in through the registration of new "investors", which is exactly why all HYIPs have well-paying referral programs that are there to lure new members to the scheme and to keep existing members propagating it.
In other words, all bitcoin HYIPs are simple and straightforward Ponzi schemes where existing investors are paid with the money coming in from new investors until the scheme collapses and the operators disappear with the funds. Due to bitcoin's pseudo-anonymity, disappearing with stolen funds is easier than ever. Hence, the sudden growth in this type of scam.
Legitimate cryptocurrency investment platforms, such as Iconomi, have annual management fees and transparently show their users what they are investing in and how their funds are performing. Also, users can pull out their invested funds at any time.
HYIPs, on the other hand, are always very secretive about their "investment" activities and it is hard to get your money out once you are in the scheme. Why? Because they are simply scams aimed at stealing their investors' money once the pot has gotten big enough for the operators to exit.
What are Bitcoin MLM Schemes and why are they scams?
Bitcoin MLM (multi-level marketing) schemes take the popular element of network marketing (also known as direct selling) and leverage the popularity of bitcoin to create a scam.
It is very easy to identify a bitcoin MLM scam as they all have one thing in common. They do not sell a product or a service. Big companies that use multi-level marketing such as Herbalife, for example, have products that their direct sales people sell. When it comes to bitcoin MLM schemes there is no product and no service, which is why they can be so easily identified as just another pyramid scheme.
Members of bitcoin MLM schemes only really earn by recruiting new members, which is why you can find so many individuals posting referral links in Facebook groups promoting their "investment plan", bitcoin doublers, (fake) cloud mining sites or MLM scheme.
The funds paid to their users are a small share of the new money from other participants. Those who join have to pay a fee. Then, the organisation pumps the amount into paying referrals. In the end, when the operators have earned enough the scheme collapses and they disappear with the money.
Alleged Bitcoin Scams in Africa
MMM
The recently reincarnated MMM is an alleged Ponzi scheme that has been around for decades. Its founder, Sergei Mavrodi, who ran MMM since the late 80s was found guilty by Russian courts in 2007 of defrauding 10 000 investors out of over $4 million in total and was sentenced to 4.5 years in prison. Unfortunately, after his release, Mavrodi relaunched MMM and targeted new markets, including Africa, for his scheme.
MMM came to South Africa in 2015 and has since spread to Nigeria, Ghana, Kenya, and Zimbabwe. The organisation promises a 30 per cent return on investments but gives no indication of how the business actually intends to generate these returns other than "individuals helping each other". This should ring alarm bells as it clearly means that MMM is a pyramid scheme. Well, that and the fact that the company's owner has already been convicted for running a Ponzi scheme with the same name back in Russia. Many governments were quick enough to caution their citizens about the scheme, yet MMM is still up and running in countries like Kenya and Nigeria and preying on unknowing bitcoin newbies who want to invest their coins.
According to reports by MoneyWeb, MMM South Africa collapsed in 2016 and its operators have disappeared with their victims' funds. MMM announced on its South African Facebook page that the RB "was an experiment, and, unfortunately, it failed". Victims who were involved in the scam, lost all their invested bitcoin as their accounts online were frozen as is traditionally the case when scammers collapse their schemes.
Onecoin
Onecoin is an alleged pyramid scheme that is claiming to have its own blockchain and cryptocurrency. However, no proof that its blockchain exists has ever been presented, whereas every other blockchain has a blockchain explorer where transactions can be viewed. Furthermore, its "digital currency" is not listed on CoinMarketCap as it is widely believed not to exist at all.
At the moment, Onecoin is under investigation by law enforcement departments in several countries across the globe including the UK, Germany, and India, where arrests were made.. Even the central bank in Uganda has warned its citizens about OneCoin.  Nonetheless, you will still find OneCoin "investors" send out promotional material with referral links to unknowing users online in the hope to make money by perpetuating the scheme.
MMM and OneCoin are two of the most prominent alleged bitcoin scams in Africa but there are much more. Many of them promise high returns from bitcoin cloud mining but are in reality just another form of Ponzi scheme.
How To Avoid Becoming Victim to a Bitcoin Scam
1. Ensure that company details and names of the owners are listed and real!
Most bitcoin scams will not list the company address nor have a team section that clearly outlines who runs the business and who the owners are. This is a clear red flag, so it should be the first thing to look out for.
If the company is legally registered and there are owners listed, go do a quick google search and see if these details are actually real. Fraudsters will happily provide false information in the hope that their victims do not conduct thorough research.
2. If the scheme "guarantees" you returns, it's a scam!
If you come across a website or a system that guarantees you returns, it is almost certain to be a scam. There is always a risk when it comes to investing, so returns can never be guaranteed.
3. If the returns they state that they will generate for you are very high, that's a red flag!
Despite the sometimes fast-increasing value of digital currencies, if you come across a scheme that tells you that it will double your bitcoin within a month or pay you 10 percent return per day, for example, you will have come across a scam with pretty much 100 percent certainty.
Just use common sense, how would a company be able to pay you 10 percent or even 1 percent returns per day other than by using the money from one investor and giving to the next as Ponzi schemes do? Bitcoin mining will definitely not make you 1 percent per day. That is mathematically impossible as we know how much the blockchain can pay out in rewards each day.
4. Read unbiased reviews online and reach out to users to hear about their experiences!
Another great way to check if an investment platform is legitimate is to find unbiased reviews and to reach out to users who have invested there. However, be wary of those who send you referral links or have them in their reviews as these opinions are not unbiased. Individuals who send you referral links when they give you their opinion are only looking to cash in on referral income, which is how participants in Ponzi schemes make money until the scheme collapses.
5. Check if the company is listed on badbitcoin.org!
The gentlemen who run the website badbitcoin.org provide an invaluable service to bitcoin novices who are tempted by high-returns promising investment schemes that are in reality just straightforward scams. The platform lists most known bitcoin scams and new sites are added on a regular basis.
6. The Golden Rule is: "If something sounds too good to be true, it probably is!"
Probably the easiest way to determine whether something is a scam or not is if it sounds too good to be true. If you are being guaranteed high returns that you can make passively online by "just" investing a few hundred dollars, you will almost certainly have come across a scam.
7. There are no legitimate bitcoin HYIPs or MLM schemes. They are all scams!
Finally, not falling for a bitcoin investment scheme in the form of a high yield investment plan or MLM/pyramid scheme is actually very easy because every single one that you come across online is a scam.
While there are many ways to earn bitcoin online, high yield investment plans and MLM schemes are not part of them and need to be avoided at all cost. If you invest in any of these schemes, you will very likely lose money sooner or later when their operators collapse the scheme and make an exit.
Unfortunately, African bitcoin Facebook groups are often full of individuals (usually with fake Facebook accounts) posting about "amazing" bitcoin investment opportunities that almost always include a referral link to a HYIP, MLM or a fake cloud mining scheme. So, keep your wits about yourself when looking for investment opportunities online and remember: "If it sounds too good to be true, it probably is!"
Botswana Receives its First Bitcoin ATM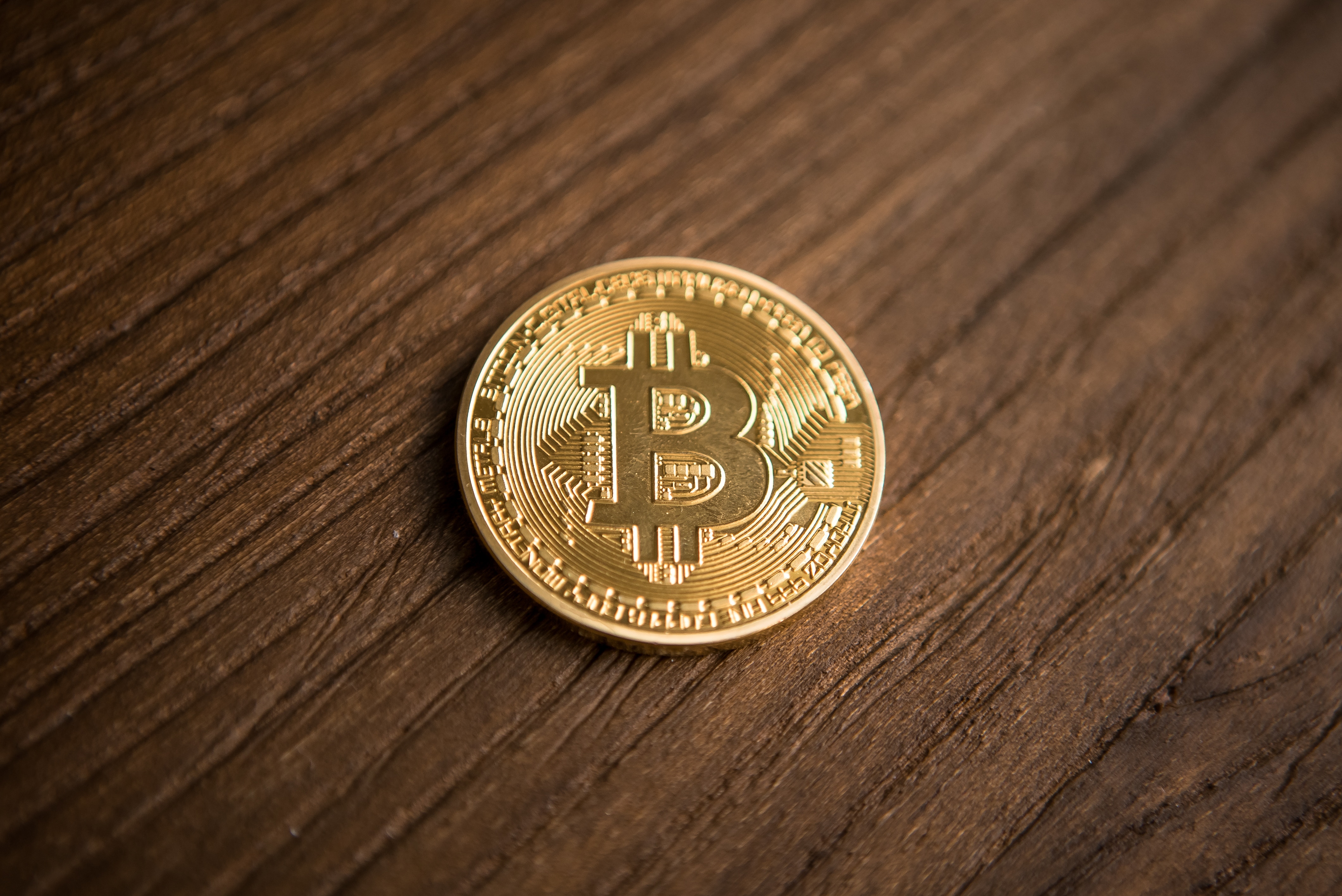 A startup in Botswana recently launched the country's first bitcoin ATM in a shopping mall in the country's capital Gaborone.
Botswana's First Bitcoin ATM
According to a report by Business Times, the new bitcoin teller machine, which is Africa's tenth bitcoin ATM, is located in Gaborone's city centre in a large shopping mall.
The company hopes that its bitcoin ATM will gradually increase the use of cryptocurrency in the city. Also, given the many negative stories surrounding cryptocurrencies, transactions without human interactions could be an attractive option to potential customers.
"We have been working tirelessly to make it easier for Batswana [people of Botswana] to buy cryptocurrencies and now we are bringing simplicity, convenience, and trust to the cryptocurrency purchasing experience," said Express Minds' Director Brose Watlala.
Mr. Watlala further states that the machine has a maximum daily transaction limit of around $5,000 and is the fastest, most convenient way to currently buy bitcoin in Botswana. Since there are no local cryptocurrency exchanges in the country, the local bitcoin community will likely benefit from the new bitcoin ATM.
The Future of Bitcoin ATMs
Botswana's government has paid negligible attention to digital currencies with its central bank not having made any official comments on cryptoassets or the blockchain. Currently, there are no clear rules and regulations around the legality of bitcoin and other crypoassets in the African nation. That means that the new bitcoin ATM may or may not last a long time should the country's regulatory position towards bitcoin change.
As for now though, Express Minds use their newly launched bitcoin ATM to teach more people about bitcoin and the crypto world, which could go a long way in helping the country's progress in crypto adoption.
Kenya's Regulatory Sandbox Will Not Accommodate Cryptocurrency Firms Says CMA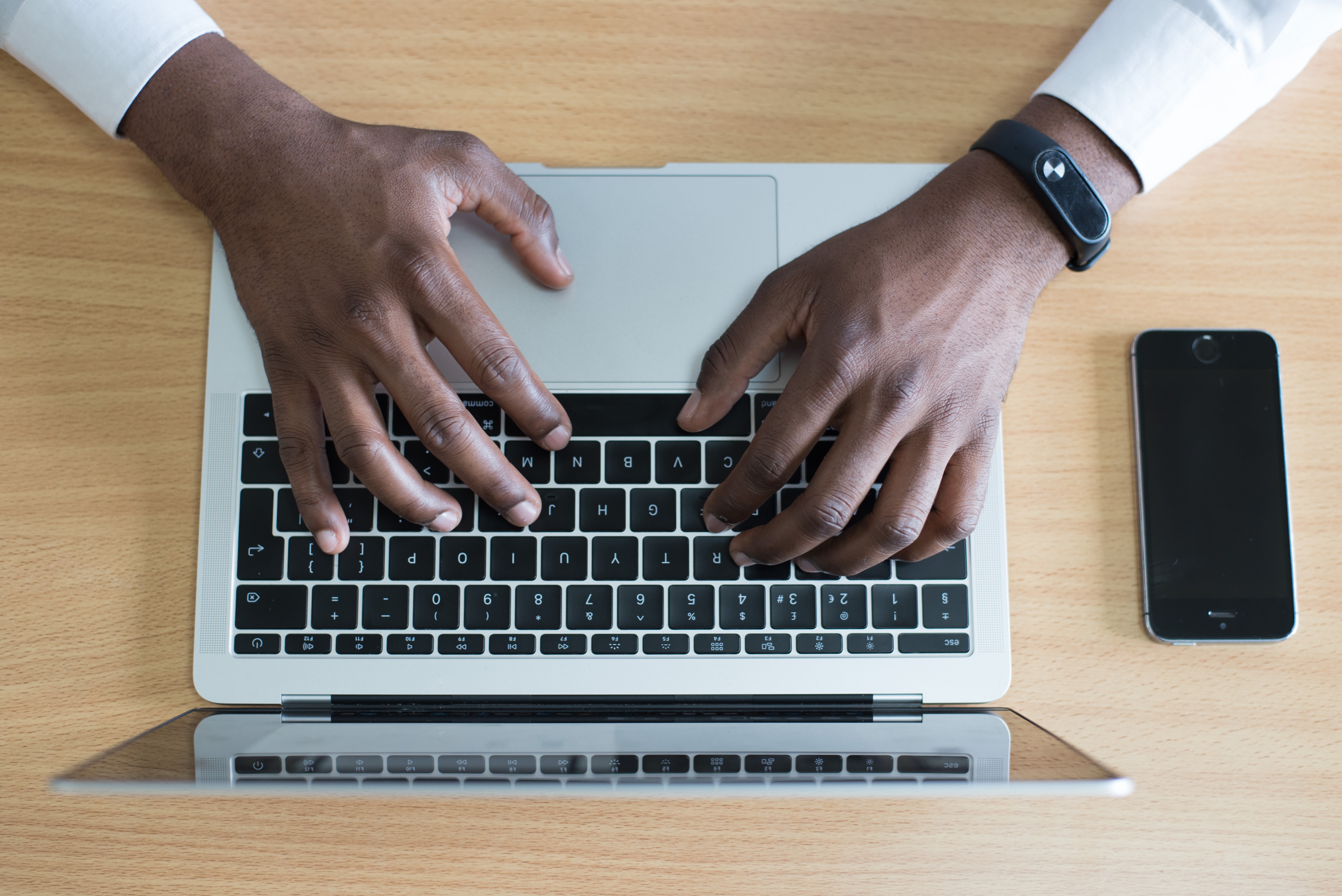 Kenya's financial regulator, the Capital Markets Authority (CMA), announced that the new regulatory sandbox will not accommodate blockchain firms dealing in cryptocurrencies.
The Regulatory Sandbox in Kenya
"[…] Blockchain firms will be considered so long as they are not dealing with cryptocurrencies since the CMA's mandate does not extend to currency. The CMA regulatory sandbox can only serve financial innovations that are directly within the regulatory perimeter of the CMA." said the Capital Markets Authority's chief executive Paul Muthaura, according to a report by BusinessDailyAfrica.
The new regulatory sandbox aims to offer a controlled environment for fintech firms to innovate and create financial products that protect the interests of consumers.
The regulatory sandbox has so far received interest from 70 firms that want to join. Most of these firms are in the payments sector while others are crowdfunding platforms in the real estate and health sectors. In addition, some of these firms are from outside Kenya.
The CMA recently held a validation exercise with the 70 firms of the opinions received from the public regarding the new laws guiding the sandbox. Before this, the regulator had requested for public feedback regarding the sandbox's regulations.
In April, the Authority will issue the final guidance notice to anchor the regulations into law before officially launching the sandbox in May.
An Anti-Crypto Regulatory Space
In the past, the Capital Markets Authority and the Central Bank of Kenya (CBK) have warned Kenyans to avoid participating in initial coin offerings (ICOs) and trading in cryptocurrencies respectively. These warnings were issued because investing in ICOs and cryptocurrencies poses a high risk to consumers.
"There are risks associated with cryptocurrency particularly on consumer protection, fraud, hacking and loss of data and they are prone to be used as pyramid schemes," the CBK governor, Dr. Patrick Njoroge asserted in 2018
In one of its 2018 soundness reports, the CMA recommended that a special body be created to oversee cryptocurrencies and ICOs. The report stated: "There is a need for regulators to devise a common approach towards handling issues revolving around cryptocurrencies and ICOs. A joint workgroup by financial sector regulators could be put in place to tackle issues around cryptocurrencies and ICOs."
In light of the upcoming regulatory sandbox, Kenyans could benefit from the platform since the market is currently flooded with fintech solutions, especially those in the mobile lending sector, which are high-risk.
Mauritius to Receive World's First Digital Asset Custody Regulatory Framework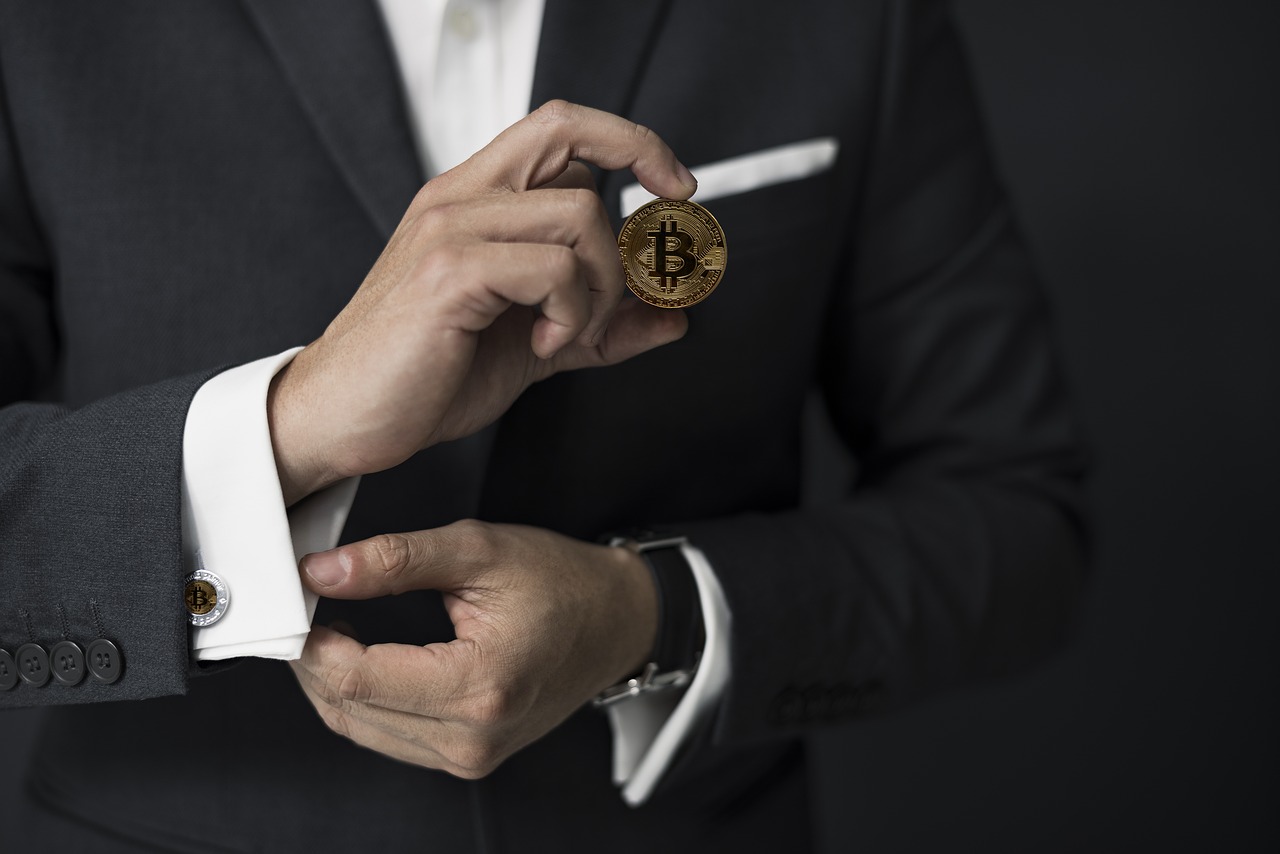 Mauritius is set to receive the first digital asset custody regulatory framework in the world, according to an announcement by the country's Financial Services Commission (FSC). The framework will be effective from March 1, 2019.
The Digital Asset Custody Regulatory Framework
On September 17, 2018, digital assets were recognised as an asset class for Sophisticated and Expert Investors by the Financial Services Commission, Mauritius (FSC). This was followed by the FSC issuing a consultation paper with the intention of getting public and stakeholder feedback on the proposed Custodian Services (Digital Asset) License regulation, as BitcoinAfrica.io reported in November 2018. The license enables its holder to offer custody services for digital assets.
"In revolutionising the global FinTech ecosystem through this regulatory framework for the custody of Digital Assets, my Government reiterates its commitment to accelerating the country's move to an age of digitally-enabled economic growth. As an African country, we look forward to fostering further innovation and bringing more prosperity to the region," said Pravind Kumar Jugnauth, Prime Minister of the Republic of Mauritius.
The regulatory framework will make Mauritius the first jurisdiction to create a "regulated landscape for the custody of digital assets. Holders of the Custodian Services (Digital Asset) License will equally have to comply with the applicable framework for AML/CFT, in line with international best practices," the announcement read.
Support for the Regulatory Framework
According to the FSC, the regulatory framework was created after consultations with the Organisation for Economic Cooperation and Development (OECD) on the regulation and governance of digital financial assets.
The Chief Executive of the FSC, Harvesh Seegolam, asserted: "The FSC is committed to implementing enabling frameworks which facilitate the development of the Mauritius IFC. We continue to collaborate with our international counterparts and stakeholders in introducing the appropriate regulatory mechanisms."
The Bank of Mauritius is also in support of the regulatory framework. The bank's governor, Yandraduth Googoolye, said: "The Bank of Mauritius is supportive of innovation in the financial services sector. Banks, depending on their respective risk appetite, are encouraged to develop business relationships with players in the Digital Assets segment."
In light of this announcement, the custody services license regulation could create a thriving cryptoasset industry in Mauritius, which could help position the country as the go-to digital asset investment hub on the continent.