BEWARE: All Bitcoin HYIPs and MLM Schemes are Scams!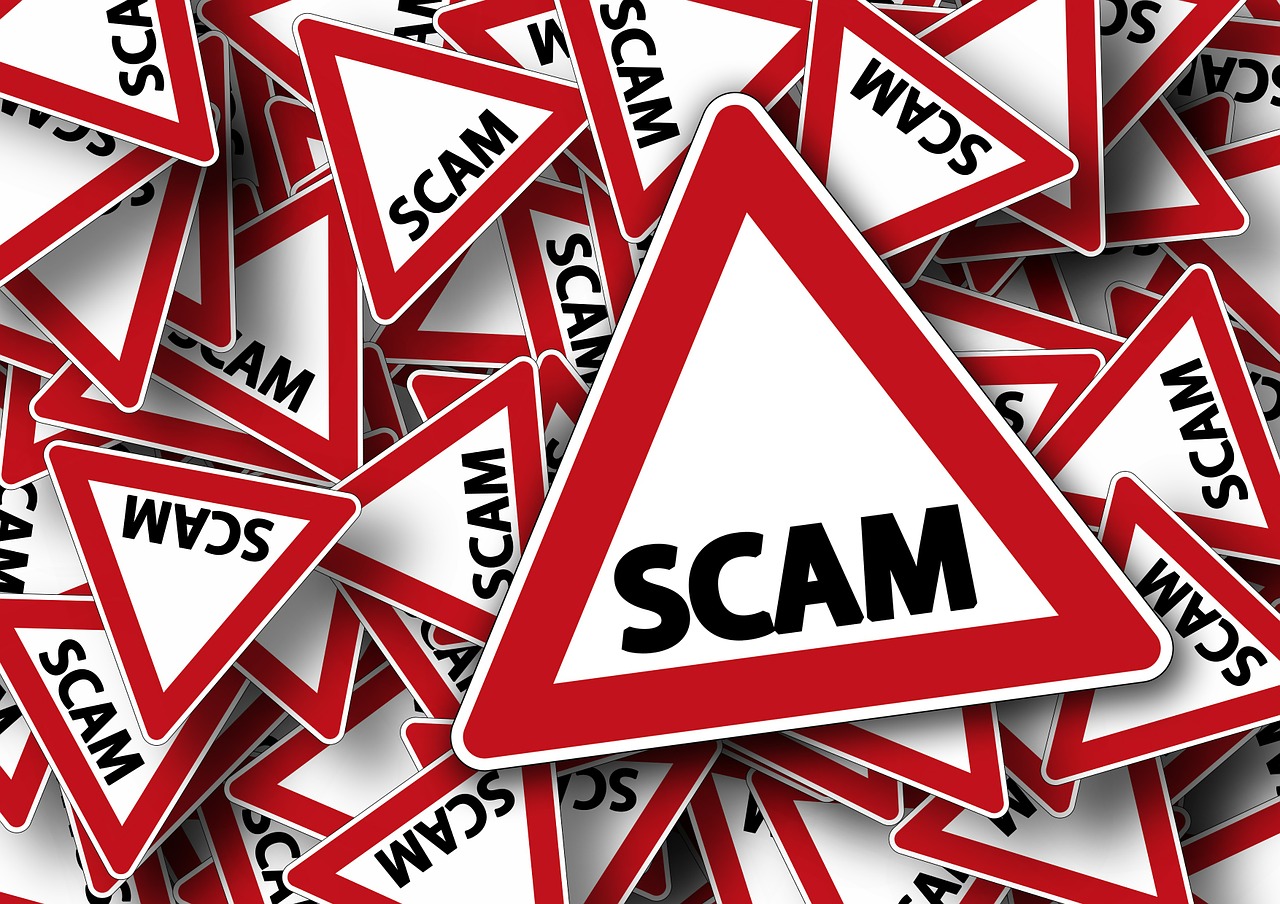 Bitcoin is the oldest and most popular cryptocurrency in the world. However, as bitcoin adoption is on the rise so is the number of bitcoin scams. Unfortunately, many of these scams have infiltrated Africa in the past few years and are preying on unknowing users who want to make money online using bitcoin.
In this article, you will find out why all so-called bitcoin high yield investment plans (HYIPs) and MLM schemes that involve bitcoin are outright scams and how to identify these schemes so that you do not fall victim to them.
What Are Bitcoin HYIPs and Why Are They Scams?
HYIPs (high yield investment plans) promise their "investors" very high returns on their invested bitcoin. The claimed returns (which are sometimes "guaranteed") can range from 1 percent per day up to 100 percent per month, or more.
HYIP operators usually claim that they invest their "investors" bitcoins in a sophisticated way to generate high returns. Of course, that is a complete lie. Instead, they only pay out when new money trickles in through the registration of new "investors", which is exactly why all HYIPs have well-paying referral programs that are there to lure new members to the scheme and to keep existing members propagating it.
In other words, all bitcoin HYIPs are simple and straightforward Ponzi schemes where existing investors are paid with the money coming in from new investors until the scheme collapses and the operators disappear with the funds. Due to bitcoin's pseudo-anonymity, disappearing with stolen funds is easier than ever. Hence, the sudden growth in this type of scam.
Legitimate cryptocurrency investment platforms, such as Iconomi, have annual management fees and transparently show their users what they are investing in and how their funds are performing. Also, users can pull out their invested funds at any time.
HYIPs, on the other hand, are always very secretive about their "investment" activities and it is hard to get your money out once you are in the scheme. Why? Because they are simply scams aimed at stealing their investors' money once the pot has gotten big enough for the operators to exit.
What are Bitcoin MLM Schemes and why are they scams?
Bitcoin MLM (multi-level marketing) schemes take the popular element of network marketing (also known as direct selling) and leverage the popularity of bitcoin to create a scam.
It is very easy to identify a bitcoin MLM scam as they all have one thing in common. They do not sell a product or a service. Big companies that use multi-level marketing such as Herbalife, for example, have products that their direct sales people sell. When it comes to bitcoin MLM schemes there is no product and no service, which is why they can be so easily identified as just another pyramid scheme.
Members of bitcoin MLM schemes only really earn by recruiting new members, which is why you can find so many individuals posting referral links in Facebook groups promoting their "investment plan", bitcoin doublers, (fake) cloud mining sites or MLM scheme.
The funds paid to their users are a small share of the new money from other participants. Those who join have to pay a fee. Then, the organisation pumps the amount into paying referrals. In the end, when the operators have earned enough the scheme collapses and they disappear with the money.
Alleged Bitcoin Scams in Africa
MMM
The recently reincarnated MMM is an alleged Ponzi scheme that has been around for decades. Its founder, Sergei Mavrodi, who ran MMM since the late 80s was found guilty by Russian courts in 2007 of defrauding 10 000 investors out of over $4 million in total and was sentenced to 4.5 years in prison. Unfortunately, after his release, Mavrodi relaunched MMM and targeted new markets, including Africa, for his scheme.
MMM came to South Africa in 2015 and has since spread to Nigeria, Ghana, Kenya, and Zimbabwe. The organisation promises a 30 per cent return on investments but gives no indication of how the business actually intends to generate these returns other than "individuals helping each other". This should ring alarm bells as it clearly means that MMM is a pyramid scheme. Well, that and the fact that the company's owner has already been convicted for running a Ponzi scheme with the same name back in Russia. Many governments were quick enough to caution their citizens about the scheme, yet MMM is still up and running in countries like Kenya and Nigeria and preying on unknowing bitcoin newbies who want to invest their coins.
According to reports by MoneyWeb, MMM South Africa collapsed in 2016 and its operators have disappeared with their victims' funds. MMM announced on its South African Facebook page that the RB "was an experiment, and, unfortunately, it failed". Victims who were involved in the scam, lost all their invested bitcoin as their accounts online were frozen as is traditionally the case when scammers collapse their schemes.
Onecoin
Onecoin is an alleged pyramid scheme that is claiming to have its own blockchain and cryptocurrency. However, no proof that its blockchain exists has ever been presented, whereas every other blockchain has a blockchain explorer where transactions can be viewed. Furthermore, its "digital currency" is not listed on CoinMarketCap as it is widely believed not to exist at all.
At the moment, Onecoin is under investigation by law enforcement departments in several countries across the globe including the UK, Germany, and India, where arrests were made.. Even the central bank in Uganda has warned its citizens about OneCoin.  Nonetheless, you will still find OneCoin "investors" send out promotional material with referral links to unknowing users online in the hope to make money by perpetuating the scheme.
MMM and OneCoin are two of the most prominent alleged bitcoin scams in Africa but there are much more. Many of them promise high returns from bitcoin cloud mining but are in reality just another form of Ponzi scheme.
How To Avoid Becoming Victim to a Bitcoin Scam
1. Ensure that company details and names of the owners are listed and real!
Most bitcoin scams will not list the company address nor have a team section that clearly outlines who runs the business and who the owners are. This is a clear red flag, so it should be the first thing to look out for.
If the company is legally registered and there are owners listed, go do a quick google search and see if these details are actually real. Fraudsters will happily provide false information in the hope that their victims do not conduct thorough research.
2. If the scheme "guarantees" you returns, it's a scam!
If you come across a website or a system that guarantees you returns, it is almost certain to be a scam. There is always a risk when it comes to investing, so returns can never be guaranteed.
3. If the returns they state that they will generate for you are very high, that's a red flag!
Despite the sometimes fast-increasing value of digital currencies, if you come across a scheme that tells you that it will double your bitcoin within a month or pay you 10 percent return per day, for example, you will have come across a scam with pretty much 100 percent certainty.
Just use common sense, how would a company be able to pay you 10 percent or even 1 percent returns per day other than by using the money from one investor and giving to the next as Ponzi schemes do? Bitcoin mining will definitely not make you 1 percent per day. That is mathematically impossible as we know how much the blockchain can pay out in rewards each day.
4. Read unbiased reviews online and reach out to users to hear about their experiences!
Another great way to check if an investment platform is legitimate is to find unbiased reviews and to reach out to users who have invested there. However, be wary of those who send you referral links or have them in their reviews as these opinions are not unbiased. Individuals who send you referral links when they give you their opinion are only looking to cash in on referral income, which is how participants in Ponzi schemes make money until the scheme collapses.
5. Check if the company is listed on badbitcoin.org!
The gentlemen who run the website badbitcoin.org provide an invaluable service to bitcoin novices who are tempted by high-returns promising investment schemes that are in reality just straightforward scams. The platform lists most known bitcoin scams and new sites are added on a regular basis.
6. The Golden Rule is: "If something sounds too good to be true, it probably is!"
Probably the easiest way to determine whether something is a scam or not is if it sounds too good to be true. If you are being guaranteed high returns that you can make passively online by "just" investing a few hundred dollars, you will almost certainly have come across a scam.
7. There are no legitimate bitcoin HYIPs or MLM schemes. They are all scams!
Finally, not falling for a bitcoin investment scheme in the form of a high yield investment plan or MLM/pyramid scheme is actually very easy because every single one that you come across online is a scam.
While there are many ways to earn bitcoin online, high yield investment plans and MLM schemes are not part of them and need to be avoided at all cost. If you invest in any of these schemes, you will very likely lose money sooner or later when their operators collapse the scheme and make an exit.
Unfortunately, African bitcoin Facebook groups are often full of individuals (usually with fake Facebook accounts) posting about "amazing" bitcoin investment opportunities that almost always include a referral link to a HYIP, MLM or a fake cloud mining scheme. So, keep your wits about yourself when looking for investment opportunities online and remember: "If it sounds too good to be true, it probably is!"
Crypto.com Introduces Crypto Earn and Crypto Credit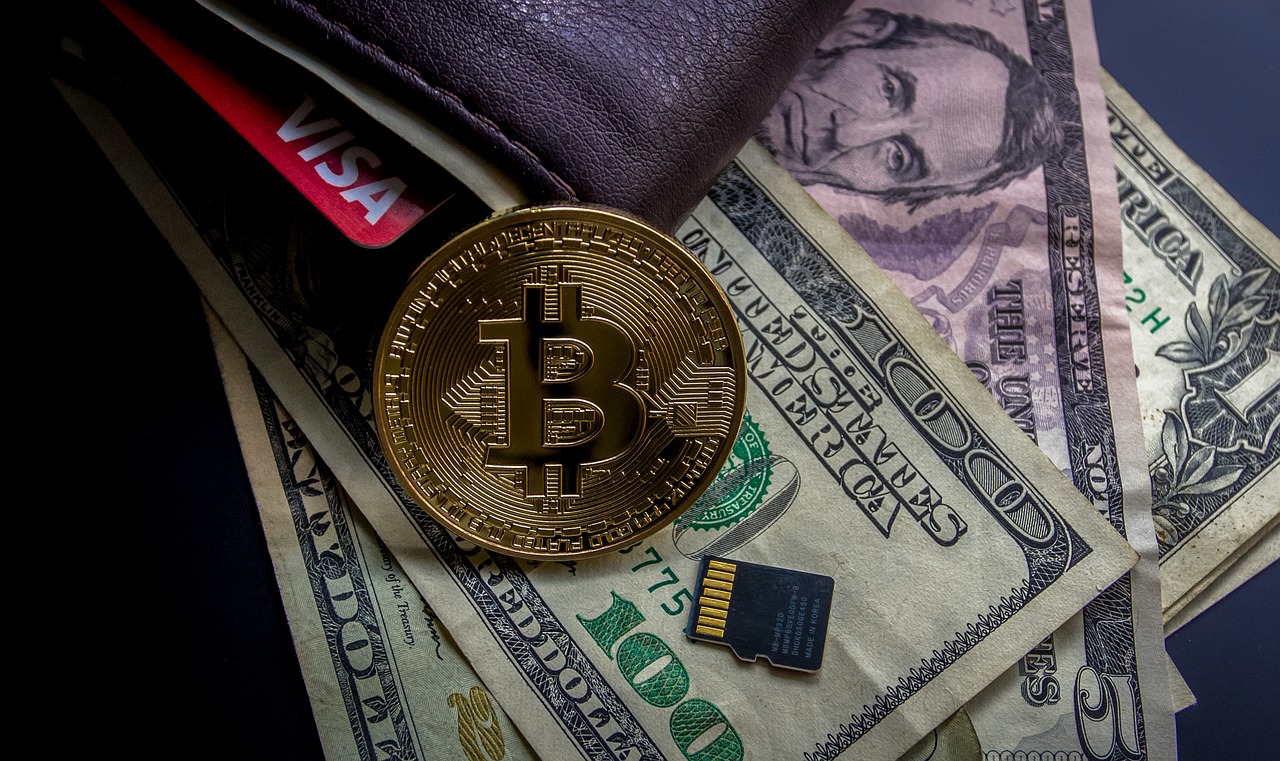 Cryptocurrency platform Crypto.com has introduced Crypto Earn and Crypto Credit to enable users to earn interest on their coins and borrow by using digital currency as collateral.
Crypto Earn And Crypto Credit
Crypto Earn is a financial product that allows users to earn as much as eight percent per annum in interest on their cryptoasset holdings.
To do this, users deposit digital assets into Crypto Earn through the Crypto.com app and then begin accumulating interest each day through their preferred cryptocurrency. To get started with Crypto Earn, users will have bitcoin, Paxos, and TrueUSD to choose from, according to a company press release.
Crypto.com is offering users two fixed periods namely one-month and three-month terms to earn interest on digital assets. The company will soon provide users with a flexible holding term. With Crypto Earn, you can also withdraw and deposit coins at no fees and spend what you earn.
Crypto Credit gives users instant loans with bitcoin as collateral. Users are free from fixed repayment schedules, monthly fees, payment deadlines, and late fees which financial institutions such as banks often impose. Users, therefore, enjoy a flexible repayment schedule in the twelve months from the beginning of the credit term.
Furthermore, users owning MCO tokens staked in the app receive a special rate of eight percent per annum. Users can use their loans to buy more cryptocurrencies on the app or they can spend it on the MCO Visa Card with cash back of up to five percent.
Other benefits of using Crypto Credit are that you do not require credit checks and that you can get the credit limit you want.
"Crypto Earn offers the most attractive interest rates in the market today. With the MCO Visa Card and Crypto Credit, we are uniquely positioned to do it while maintaining sustainable unit economics. MCO Visa Card, Crypto Earn, and Crypto Credit together form a powerful product suite that nobody else in the industry has today. We have never been more excited about the potential of our platform and look forward to continue scaling it globally later this year," said Kris Marszalek, co-founder and CEO of Crypto.com.
Different Kinds of Bitcoin Trading Strategies You Should Know About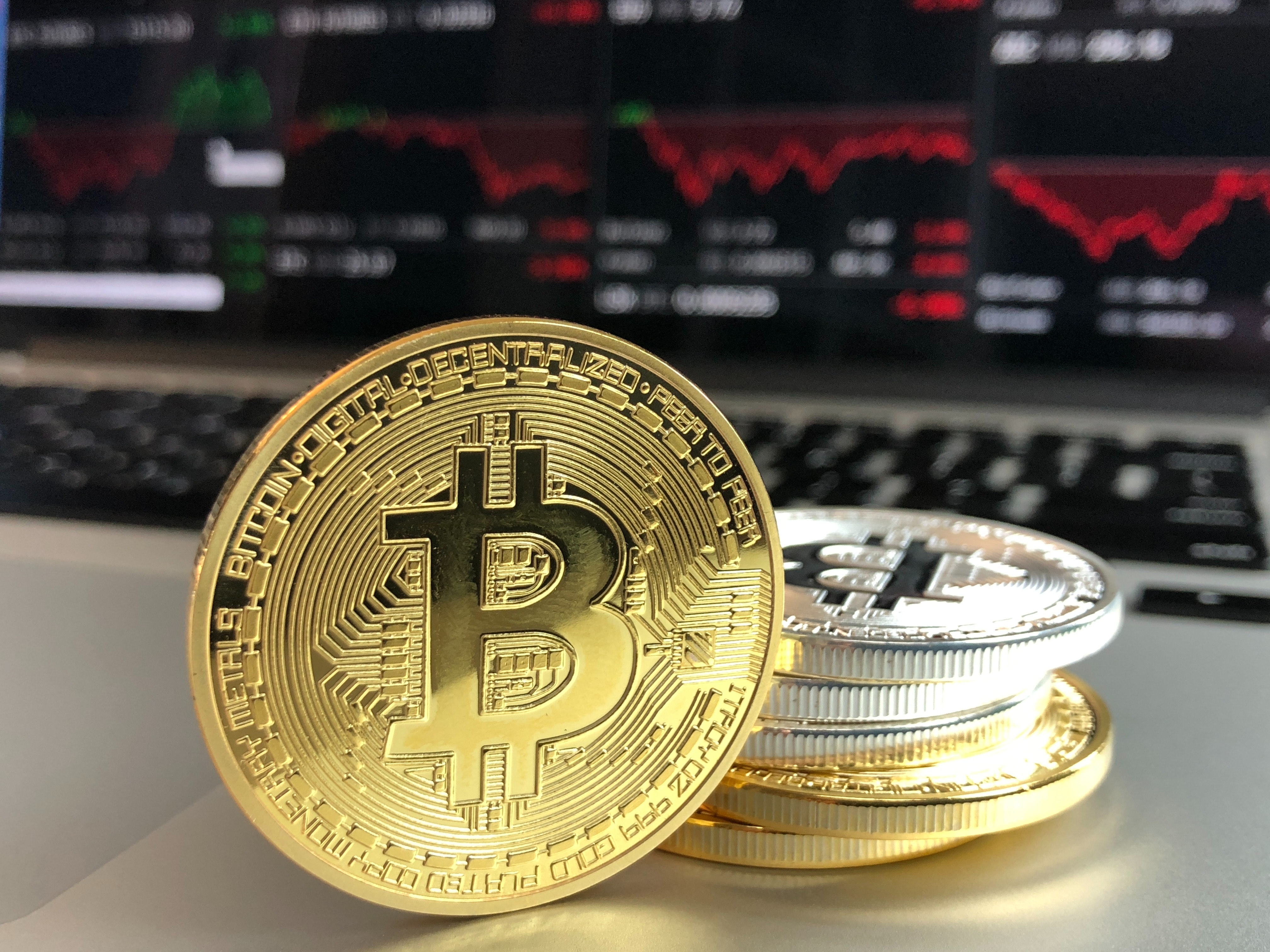 Bitcoin has been around for over 10 years now. There are a lot of things that have evolved with it over the years, including how easy and secure it is to buy, the different ways we can buy it, and the various bitcoin trading strategies that people use now.
There are a lot of bitcoin trading strategies now that it could intimidate a lot of newbies trying to get into bitcoin. The truth is, each strategy caters to a specific kind of trader so if you're new, these strategies might be worth looking into before you invest any kind of money.
Different Strategies
To help get you started on choosing the kind of strategy you're looking for, here are the two most common strategies that bitcoin traders use:
HODLing
You may have seen this slang around while doing your research. "HODL" refers to holding your position. It was created in 2013 when bitcoin's price was dropping but a certain user decided not to sell his shares. He meant to write "HOLDing" but ended up making a typo instead: "HODLing". It eventually caught on and people decided to give it a new meaning: "Holding On for Dear Life."
The HODLing strategy refers to the holding of your bitcoins in hopes that your investment will grow over time. To start HODLing, buy bitcoins in bulk when the price is low and then keep it close while watching the crypto market. People can hold their positions from weeks to months to even more than a year. It's the easiest and one of the more common trading strategies.
Day-trading
Day-trading is another very common form of trading in the bitcoin world. The strategy refers to closing all your positions before the day ends. It involves executing long and short trades to capitalize on the market price of that day. Basically, this prevents having open positions overnight by finishing all your trades within the day.
It's a more technical form of trading and it requires your full attention and a lot of your time. You'll need to keep a close eye on all your positions and possibly watch multiple screens to do so. It requires a high degree of focus as well as a good knowledge of how the crypto industry works.
Just getting started
These two trading strategies are literally the most common forms of trading. There are so many more strategies such as swing trading and alt-coin filipping that you'll need to learn but these two should get you started on your bitcoin journey.
Now, all you'll have to do is decide on which of the two suits you more. Be sure to figure out your game plan before getting into bitcoin at all and your style should follow.
This guest post was contributed by cryptocurrency education and news platform WeAreCryptos. 
Ghana's Securities Exchange Commission (SEC) Warns Public About Investing in Crypto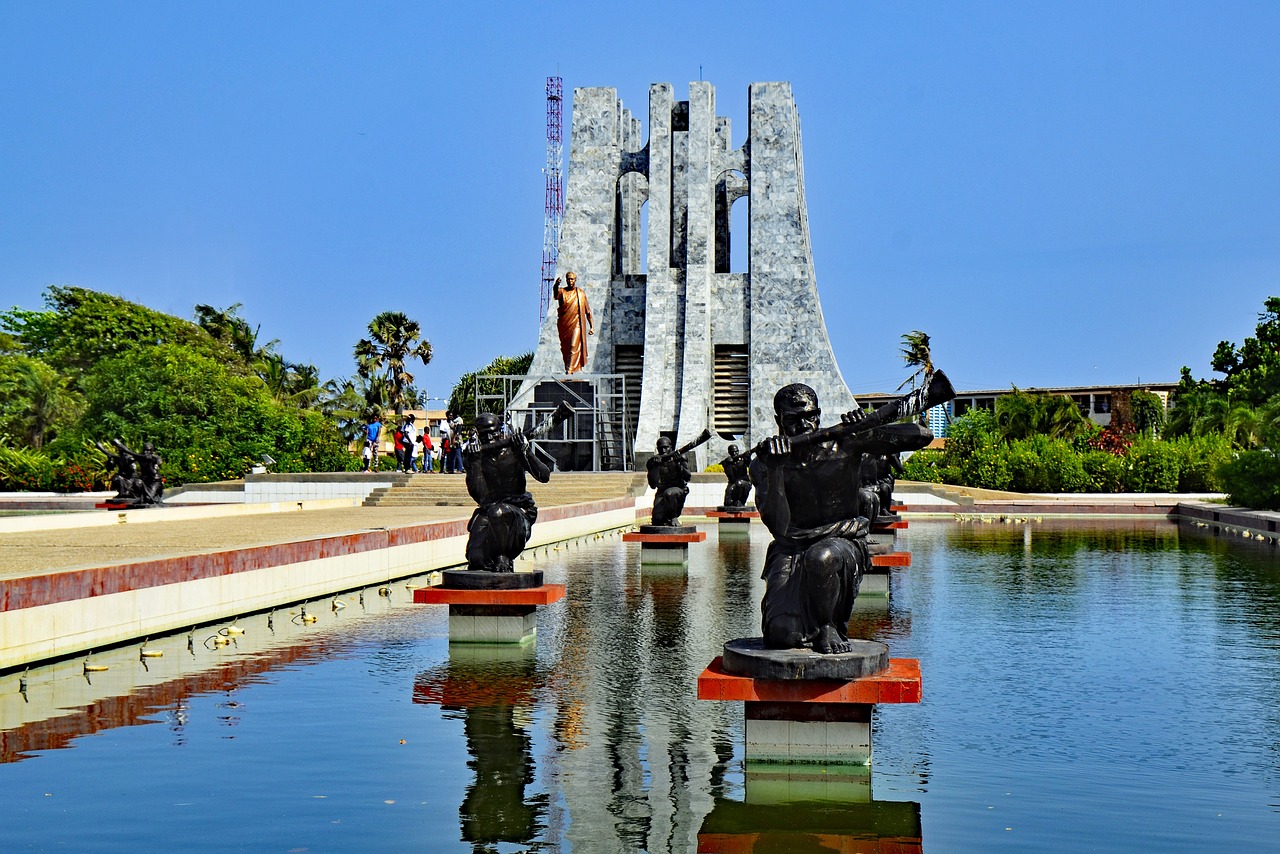 In a recent statement, the SEC of Ghana has warned the populace against investing in cryptocurrency and crypto-related investment schemes. This warning comes amidst a growing concern of the Security and Exchange Commission (SEC) about how Ghanaians are diving head first into the cryptocurrency market.
SEC Warns About Crypto
The Director General of the SEC, Rev. Daniel Ogbarmey Tetteh, signed an official statement released by the Commission that cautions the general public about cryptocurrency trading and all crypto-related activities as these are not regulated by the Securities Exchange Commission reports News Ghana. 
"[Cryptocurrency investments] offered by unregistered and unlicensed entities on digital online trading platforms with promises of high returns on investment are not sanctioned nor registered by the SEC", the statement read.
The Commission's statement further read:
"The SEC wishes to inform the general and investing public that none of these cryptocurrencies is recognised as currency or legal tender in Ghana. The platform on which they are traded are not also licensed nor regulated by the SEC. The SEC would like to make it clear that it does not currently regulate these types of products offerings and their accompanying online trading platforms or Exchanges. Members of the general public who are investing or intend to invest in such currencies or assets may be doing so at their own risk and can in no way be protected under the Securities law regime in Ghana."
Currently, digital asset trading remains a regulatory and legal grey area in the West African nation. Whereas the SEC has stated that it is presently not in support of or regulating cryptocurrencies, it also has not stated that cryptocurrency trading is illegal.
The regulator only mentions that they are "unregistered, unlicensed, and unregulated under the Securities Law of Ghana". Thus, this can be very much regarded as a "disclaimer" on the part of the regulatory body to the public to sensitise them that trading in cryptocurrencies in the country presently is only done at one's own risk.