BEWARE: All Bitcoin HYIPs and MLM Schemes are Scams!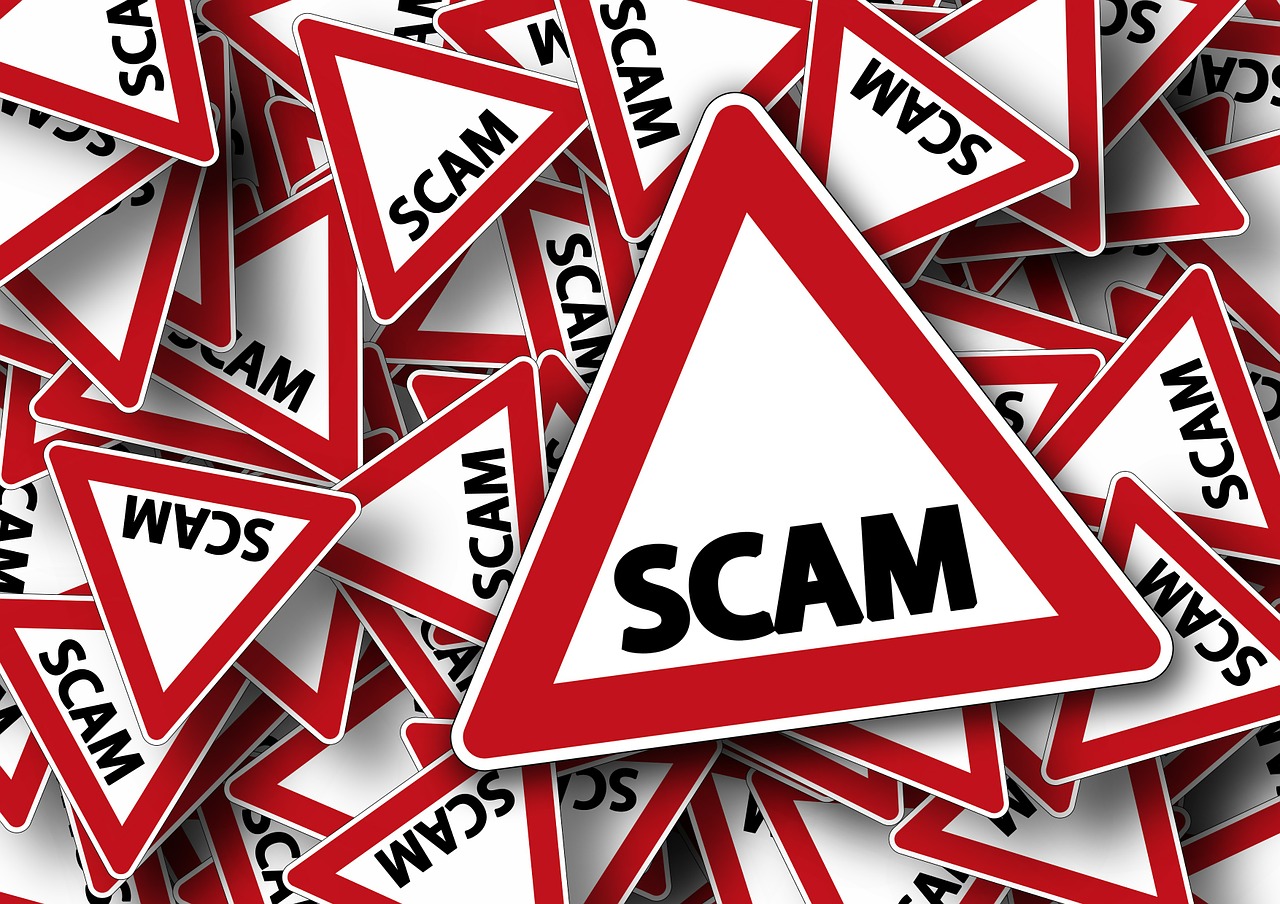 Bitcoin is the oldest and most popular cryptocurrency in the world. However, as bitcoin adoption is on the rise so is the number of bitcoin scams. Unfortunately, many of these scams have infiltrated Africa in the past few years and are preying on unknowing users who want to make money online using bitcoin.
In this article, you will find out why all so-called bitcoin high yield investment plans (HYIPs) and MLM schemes that involve bitcoin are outright scams and how to identify these schemes so that you do not fall victim to them.
What Are Bitcoin HYIPs and Why Are They Scams?
HYIPs (high yield investment plans) promise their "investors" very high returns on their invested bitcoin. The claimed returns (which are sometimes "guaranteed") can range from 1 percent per day up to 100 percent per month, or more.
HYIP operators usually claim that they invest their "investors" bitcoins in a sophisticated way to generate high returns. Of course, that is a complete lie. Instead, they only pay out when new money trickles in through the registration of new "investors", which is exactly why all HYIPs have well-paying referral programs that are there to lure new members to the scheme and to keep existing members propagating it.
In other words, all bitcoin HYIPs are simple and straightforward Ponzi schemes where existing investors are paid with the money coming in from new investors until the scheme collapses and the operators disappear with the funds. Due to bitcoin's pseudo-anonymity, disappearing with stolen funds is easier than ever. Hence, the sudden growth in this type of scam.
Legitimate cryptocurrency investment platforms, such as Iconomi, have annual management fees and transparently show their users what they are investing in and how their funds are performing. Also, users can pull out their invested funds at any time.
HYIPs, on the other hand, are always very secretive about their "investment" activities and it is hard to get your money out once you are in the scheme. Why? Because they are simply scams aimed at stealing their investors' money once the pot has gotten big enough for the operators to exit.
What are Bitcoin MLM Schemes and why are they scams?
Bitcoin MLM (multi-level marketing) schemes take the popular element of network marketing (also known as direct selling) and leverage the popularity of bitcoin to create a scam.
It is very easy to identify a bitcoin MLM scam as they all have one thing in common. They do not sell a product or a service. Big companies that use multi-level marketing such as Herbalife, for example, have products that their direct sales people sell. When it comes to bitcoin MLM schemes there is no product and no service, which is why they can be so easily identified as just another pyramid scheme.
Members of bitcoin MLM schemes only really earn by recruiting new members, which is why you can find so many individuals posting referral links in Facebook groups promoting their "investment plan", bitcoin doublers, (fake) cloud mining sites or MLM scheme.
The funds paid to their users are a small share of the new money from other participants. Those who join have to pay a fee. Then, the organisation pumps the amount into paying referrals. In the end, when the operators have earned enough the scheme collapses and they disappear with the money.
Alleged Bitcoin Scams in Africa
MMM
The recently reincarnated MMM is an alleged Ponzi scheme that has been around for decades. Its founder, Sergei Mavrodi, who ran MMM since the late 80s was found guilty by Russian courts in 2007 of defrauding 10 000 investors out of over $4 million in total and was sentenced to 4.5 years in prison. Unfortunately, after his release, Mavrodi relaunched MMM and targeted new markets, including Africa, for his scheme.
MMM came to South Africa in 2015 and has since spread to Nigeria, Ghana, Kenya, and Zimbabwe. The organisation promises a 30 per cent return on investments but gives no indication of how the business actually intends to generate these returns other than "individuals helping each other". This should ring alarm bells as it clearly means that MMM is a pyramid scheme. Well, that and the fact that the company's owner has already been convicted for running a Ponzi scheme with the same name back in Russia. Many governments were quick enough to caution their citizens about the scheme, yet MMM is still up and running in countries like Kenya and Nigeria and preying on unknowing bitcoin newbies who want to invest their coins.
According to reports by MoneyWeb, MMM South Africa collapsed in 2016 and its operators have disappeared with their victims' funds. MMM announced on its South African Facebook page that the RB "was an experiment, and, unfortunately, it failed". Victims who were involved in the scam, lost all their invested bitcoin as their accounts online were frozen as is traditionally the case when scammers collapse their schemes.
Onecoin
Onecoin is an alleged pyramid scheme that is claiming to have its own blockchain and cryptocurrency. However, no proof that its blockchain exists has ever been presented, whereas every other blockchain has a blockchain explorer where transactions can be viewed. Furthermore, its "digital currency" is not listed on CoinMarketCap as it is widely believed not to exist at all.
At the moment, Onecoin is under investigation by law enforcement departments in several countries across the globe including the UK, Germany, and India, where arrests were made.. Even the central bank in Uganda has warned its citizens about OneCoin.  Nonetheless, you will still find OneCoin "investors" send out promotional material with referral links to unknowing users online in the hope to make money by perpetuating the scheme.
MMM and OneCoin are two of the most prominent alleged bitcoin scams in Africa but there are much more. Many of them promise high returns from bitcoin cloud mining but are in reality just another form of Ponzi scheme.
How To Avoid Becoming Victim to a Bitcoin Scam
1. Ensure that company details and names of the owners are listed and real!
Most bitcoin scams will not list the company address nor have a team section that clearly outlines who runs the business and who the owners are. This is a clear red flag, so it should be the first thing to look out for.
If the company is legally registered and there are owners listed, go do a quick google search and see if these details are actually real. Fraudsters will happily provide false information in the hope that their victims do not conduct thorough research.
2. If the scheme "guarantees" you returns, it's a scam!
If you come across a website or a system that guarantees you returns, it is almost certain to be a scam. There is always a risk when it comes to investing, so returns can never be guaranteed.
3. If the returns they state that they will generate for you are very high, that's a red flag!
Despite the sometimes fast-increasing value of digital currencies, if you come across a scheme that tells you that it will double your bitcoin within a month or pay you 10 percent return per day, for example, you will have come across a scam with pretty much 100 percent certainty.
Just use common sense, how would a company be able to pay you 10 percent or even 1 percent returns per day other than by using the money from one investor and giving to the next as Ponzi schemes do? Bitcoin mining will definitely not make you 1 percent per day. That is mathematically impossible as we know how much the blockchain can pay out in rewards each day.
4. Read unbiased reviews online and reach out to users to hear about their experiences!
Another great way to check if an investment platform is legitimate is to find unbiased reviews and to reach out to users who have invested there. However, be wary of those who send you referral links or have them in their reviews as these opinions are not unbiased. Individuals who send you referral links when they give you their opinion are only looking to cash in on referral income, which is how participants in Ponzi schemes make money until the scheme collapses.
5. Check if the company is listed on badbitcoin.org!
The gentlemen who run the website badbitcoin.org provide an invaluable service to bitcoin novices who are tempted by high-returns promising investment schemes that are in reality just straightforward scams. The platform lists most known bitcoin scams and new sites are added on a regular basis.
6. The Golden Rule is: "If something sounds too good to be true, it probably is!"
Probably the easiest way to determine whether something is a scam or not is if it sounds too good to be true. If you are being guaranteed high returns that you can make passively online by "just" investing a few hundred dollars, you will almost certainly have come across a scam.
7. There are no legitimate bitcoin HYIPs or MLM schemes. They are all scams!
Finally, not falling for a bitcoin investment scheme in the form of a high yield investment plan or MLM/pyramid scheme is actually very easy because every single one that you come across online is a scam.
While there are many ways to earn bitcoin online, high yield investment plans and MLM schemes are not part of them and need to be avoided at all cost. If you invest in any of these schemes, you will very likely lose money sooner or later when their operators collapse the scheme and make an exit.
Unfortunately, African bitcoin Facebook groups are often full of individuals (usually with fake Facebook accounts) posting about "amazing" bitcoin investment opportunities that almost always include a referral link to a HYIP, MLM or a fake cloud mining scheme. So, keep your wits about yourself when looking for investment opportunities online and remember: "If it sounds too good to be true, it probably is!"
African Bitcoin Exchange ICE3X Launches Android Mobile Trading App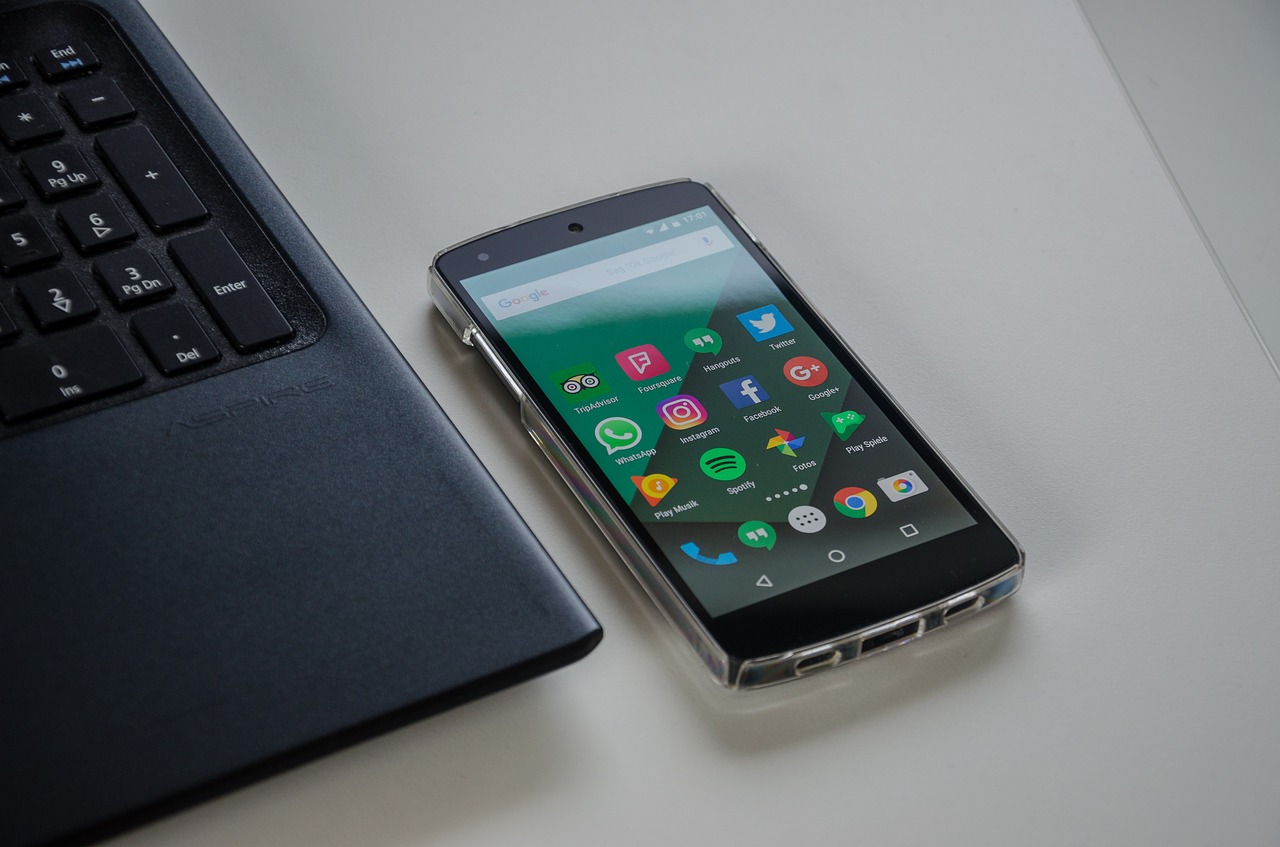 After numerous requests from users for an  Android app, bitcoin exchange ICE3X has launched a mobile trading app on the Google Play Store. The app comes with all functionalities the web-based ICE3X trading platform currently offers.
Features of the ICE3X Android App
ICE3X is a South Africa-based cryptocurrency exchange that seeks to provide the safest and most trusted platform for users to buy and sell digital currency.
With the launch of the Android app, users will now be able to make trades, transfer funds, compare charts and check their portfolio on-the-go. The exchange has also incorporated the help desk tool just like they have on their website that users can seek help and service from in case they have any issues regarding the app or the use of the ICE3X services.
Speaking to BitcoinAfrica.io about the launch of the Android app, Gareth Grobler, founder of the ICE3X platform said:
"We have a fully mobile adaptive platform, but decided to launch an app, mainly to make use of offline functionality which the app will provide. We are building a super secure non-custodial wallet, which enables users to control their own private keys in line with our ethos of supporting and promoting sovereign financial freedom and responsibility."
Future Plans
Users can expect planned upgrades on the app that are meant to bring features that ICE3X were not able to pull off on its website alone. One such feature is the new bitcoin school that ICE3X will soon be launching. The bitcoin school will be available via the app, giving more people an opportunity to learn more about bitcoin in regards to independent wealth creation.
ICE3X will also be introducing more crypto products as the year continues to progress. Speaking to the matter, Grobler went on to add:
"We have a couple of crypto-based products at various stages of development (Instamyna & iceBOX) and we are excited as 2019 will also see us raising investment funding for the first time."
Users can download the app from the Google Play Store, create their account and start trading right away.
Bitcoin Ransom Demanded for Missing Nine-Year-Old Girl in South Africa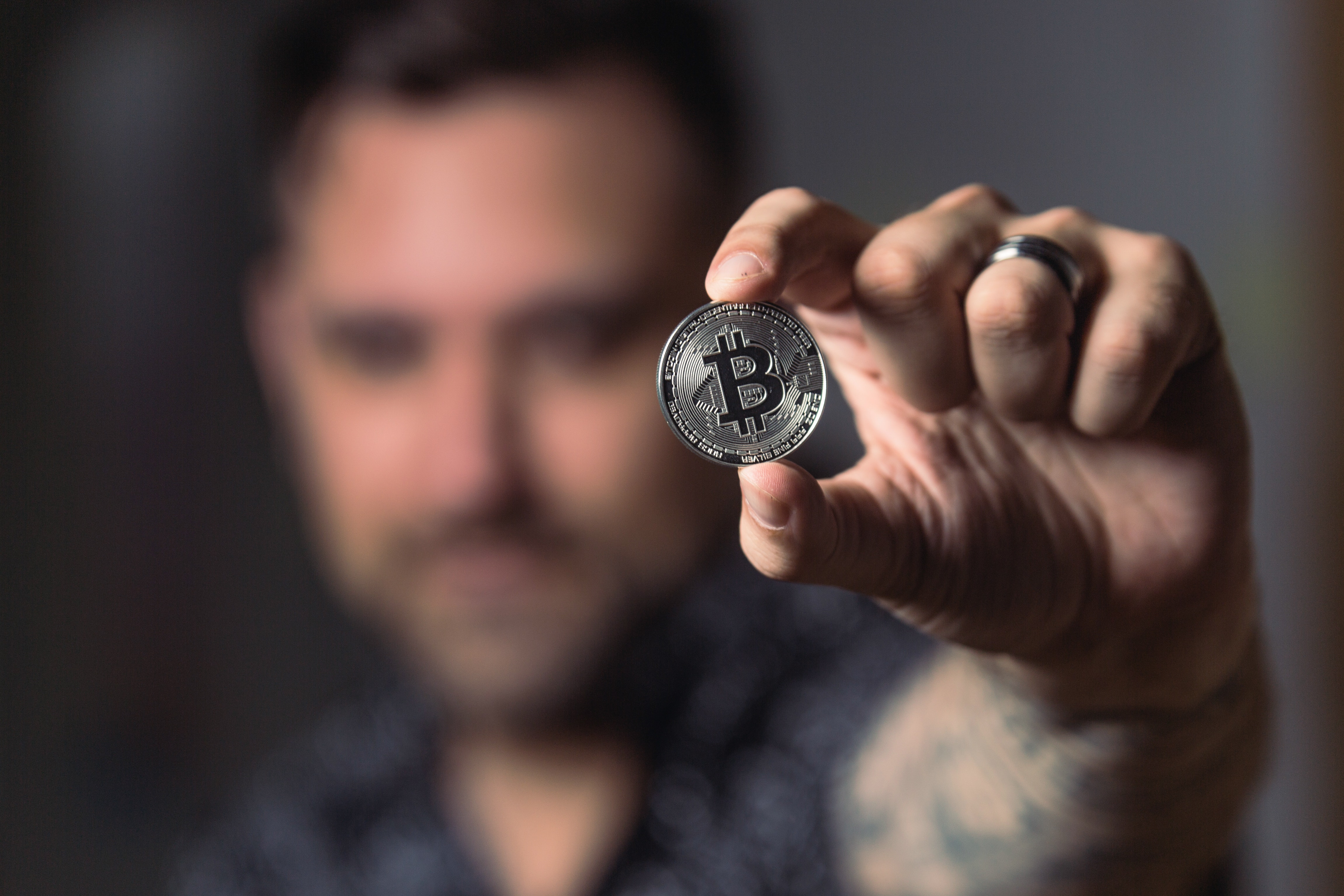 An anti-crime website and Facebook group known as Western Cape Gangwatch has received an anonymous message that is demanding for bitcoin ransom in order to return a missing nine-year-old girl. The kidnappers are demanding five bitcoin (around $19,000) for the release of the young girl.
Bitcoin Ransom Demand
The missing girl named Linathi Titshala was last seen on December 16, 2018. Titshala had celebrated her birthday on December 14, 2018, and her grandmother threw her a party on December 15, 2018, after which she spent the night at her grandmother's Cork Tree Street home. On December 16, 2018, the last day she was seen, she was sent to her family home, two doors from her grandmother's to go and have a bath, and has not been seen by any of her family members since.
On Thursday, the admin for the Western Cape Gangwatch group, who frequently works with law enforcement agencies, was shocked to reportedly receive an email that read: "Do you want to find Linathi Titshala. If you want her safe return you are to pay 5 Bitcoin to the following Bitcoin address. 1Bk4TQzDXhxGgMwrXcaFhViSyoT9GLk2kN. You have 48 hours should you not transfer the bitcoin in 48 hours we will cease communication. This email is going to be deleted in 12 hours."
Search for Linathi Titshala Ongoing
Gangwatch tried tracing the email but have not been successful so far. A spokesperson for the group said: "We are trying to track it via the Bitcoin code, but believe the email the person is using was probably created at an Internet café, which automatically deletes it and there is no IP address available either. Hopefully, they realise the family's circumstances and realise they cannot keep the girl for a lengthy period."
Candice Sobotker, from the Western Cape Missing Persons Unit said that the search for Titshala is still ongoing. Sobotker went on to say: "We are pooling all resources including doing a search again in the coming week. There will be a search for Linathi on Monday, 7 January and Tuesday, 8 January, [from] 9am-4pm. Everyone will meet at Delft SAPS. For more information, please contact Candice on 082 225 2612."
Bitcoin transactions are hard to track due to the pseudo-anonymity of bitcoin wallet addresses which is why bitcoin has been increasingly used as a ransom payment method in kidnappings in South Africa.
The Top 5 African Countries That Are Embracing Bitcoin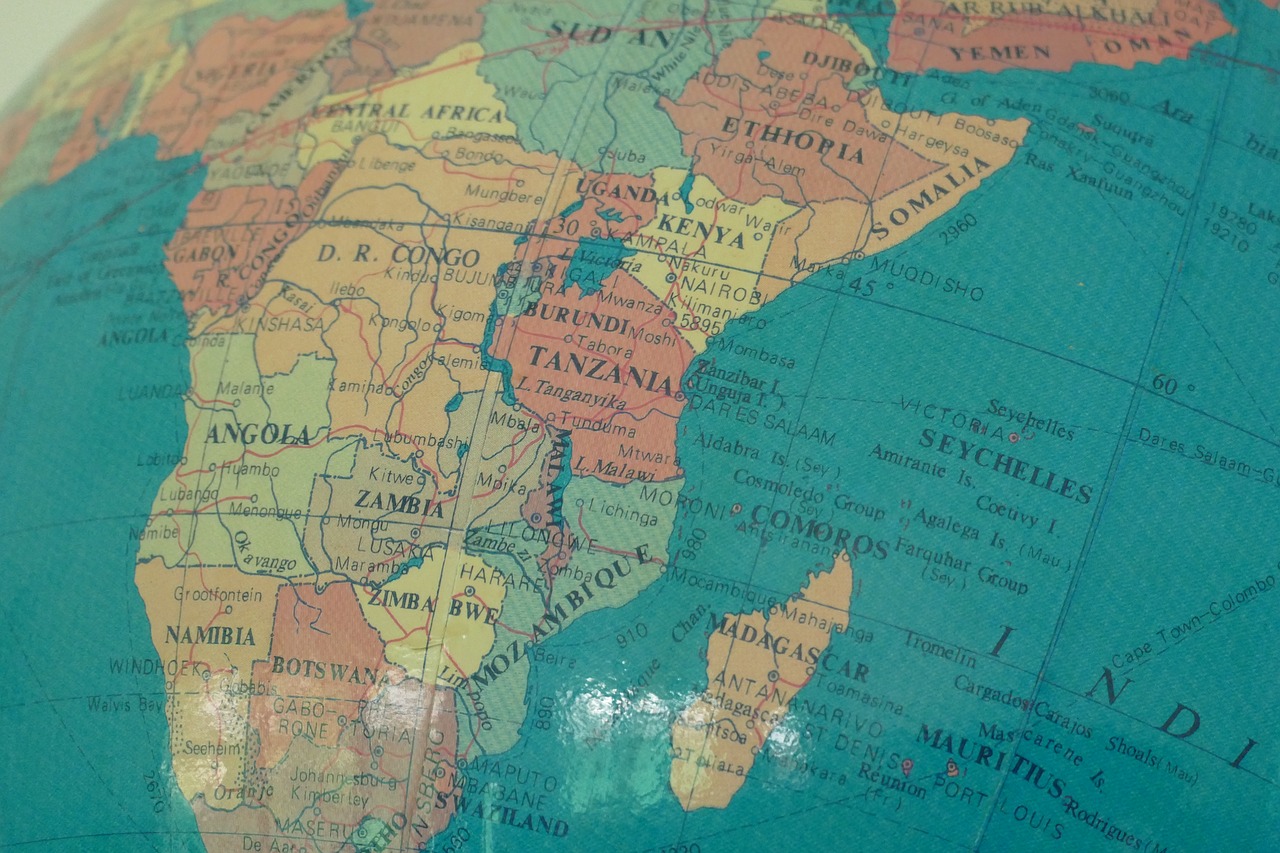 Bitcoin tends to polarise opinions between sceptics and believers, with almost no room for the middle ground. However, there's a substantial demand for bitcoin and other cryptocurrencies in many Africa countries.
Do a quick search on Google Trends and you will see three African countries in the top ten of global search interest for the term "bitcoin." This is a testament to the embrace of bitcoin in a number of leading African economies.
In this guide, you will discover the five leading bitcoin economies in Africa that have the most demand for digital currency as well as the most active local cryptocurrency communities.
South Africa
Bitcoin is popular among South Africans. According to their search interests on Google, they top the ranking for bitcoin. One particular group bitcoin appeals to is millennials. South Africa has a lot of them. Young people between the ages of 15 to 34 years old make up 20.6 million people – 35.7 percent of the total population, according to Statistics South Africa's 2018 mid-year population estimate report. Combined with the fact that the country has one of the highest internet penetration rates in Africa, the country has become a sweet spot for many cryptocurrency exchanges.
The online multi-asset broker, eToro, reported a 671 percent increase in new users trading between January and November 2017, and a 574 percent increase a year before. LocalBitcoins, one of the largest peer-to-peer (P2P) bitcoin marketplaces in the world, saw over 600 percent increase in trading volume between January and December 2017, according to data from CoinDance.
The latest report by Ecobank on the state of cryptocurrency regulation in sub-Saharan Africa shows only two – South Africa and Swaziland – have a favourable stance on cryptocurrencies. The bank analysed 39 African countries.
The South African Reserve Bank has stated that virtual currencies pose no significant risk to financial stability, price stability or the National Payment System.
Africa's second-largest economy has been struggling to stand on both feet for the past two years; the economy has refused to grow. In light of this, bitcoin has become a haven from the political and economic turmoil.
Nigeria
In Nigeria, many local traders and activists believe this is an opportunity to liberate themselves from a flailing economy using digital currencies and blockchain technology.
The main driving force for Nigeria's strong bitcoin adoption could be tied to the prolonged dollar shortage in the country in 2016 and 2017. The government had devalued the currency and inflation was at rising rapidly. Bitcoin was a viable means for Nigerians to work around the lack of access to foreign exchange and also preserve their money from being eroded by inflation.
In the week of August 19, 2017, LocalBitcoins' trading volume crossed the 1 billion naira mark (about $360 million) in Nigeria. The exchange's weekly trading volume has not traded less than that amount since then. Local crypto exchanges have also been on the rise in the country giving more people access to a broader range of cryptocurrencies.
Zimbabwe
The situation in Nigeria is not too dissimilar from Zimbabwe. A cash-strapped economy, failing currency and depleted foreign exchange markets saw locals turn to bitcoin as a store of value. Golix, the leading crypto exchange in Zimbabwe, says it processed bitcoin transactions worth around $1 million during October 2017. The price of bitcoin had once risen more than double the average price in other countries in 2017.
However, in 2018, the relationship between financial regulators and crypto businesses have been strained. The Reserve Bank of Zimbabwe (RBZ) decided to ban all local financial institutions from servicing cryptocurrency businesses. There have been court cases and more back and forth between the country's leading crypto exchange, Golix and the RBZ, but as it stands it is difficult for local exchanges to operate within the country's borders.
Young Zimbabweans – desperate to overcome the foreign currency and liquidity challenges plaguing the country – have found innovative ways around the ban though. Recently, Cryptogem Global defied the ban and opened a branch in Zimbabwe's capital, Harare. Remitano and LocalBitcoins have also been servicing crypto fans in Zimbabweans.
Kenya
A Citibank research in December 2017 ranked Kenya among countries with the largest bitcoin holdings worth $1.63 billion, approximately 2.3 percent of the GDP.
The East African country has one of the highest bitcoin trading volumes in Africa. The weekly trading volume on LocalBitcoins jumped by almost 429 percent in 2017 and has only dipped by 19 percent this year despite bitcoin losing two-thirds of its value.
Also, local innovators have launched cryptocurrency systems to support payments and cross-border transactions, as embodied by initiatives like BitPesa.
Kenya is also one of the few countries in Africa with a Bitcoin ATM. Others are Zimbabwe, South Africa, and Djibouti.
Ghana
Ghanaians began the year 2018 with a statement from the Bank of Ghana (BOG) cautioning the public about the use of bitcoins.
The central bank also expressed an interest in introducing cyber security guidelines to guide the use of digital currencies in the country. The central bank presented a bill referred to as Payment Systems and Services Bill to the Ghanian parliament. The BOG also hailed the potential of the technology behind bitcoin, blockchain.
A report earlier in 2018 shows Paxful, one of the prominent P2P exchange in Africa, monthly bitcoin volume in Africa is now around $40 million. The company's most active locations are Nigeria and Ghana, the second and third largest markets respectively.
There are also several local bitcoin and blockchain startups, such as Bitland and BTCGhana.